If you're looking for the best Friday night dinner ideas, you've come to the right place.
Finding the right recipe for a Friday night can pose a challenge. From dealing with excitable kids to the prospect of a long, hopefully restful weekend, your plate is complete.
Therefore, I've gathered all the best Friday night dinner recipes. While some are quick and easy to prioritize your time, others provide the makings for a lavish evening. Each recipe is easy to make and even easier to perfect!
Consider the following round-up of the best Friday night dinner ideas to end your weekend on a high note!
Jump to:
Quick, Easy, Chef-Quality Meals
If you're looking for a delicious dinner from scratch, consider any of the following recipes. Each has been time-tested and vetted by the experts, and no matter which one you choose, you're sure to have a fun Friday night.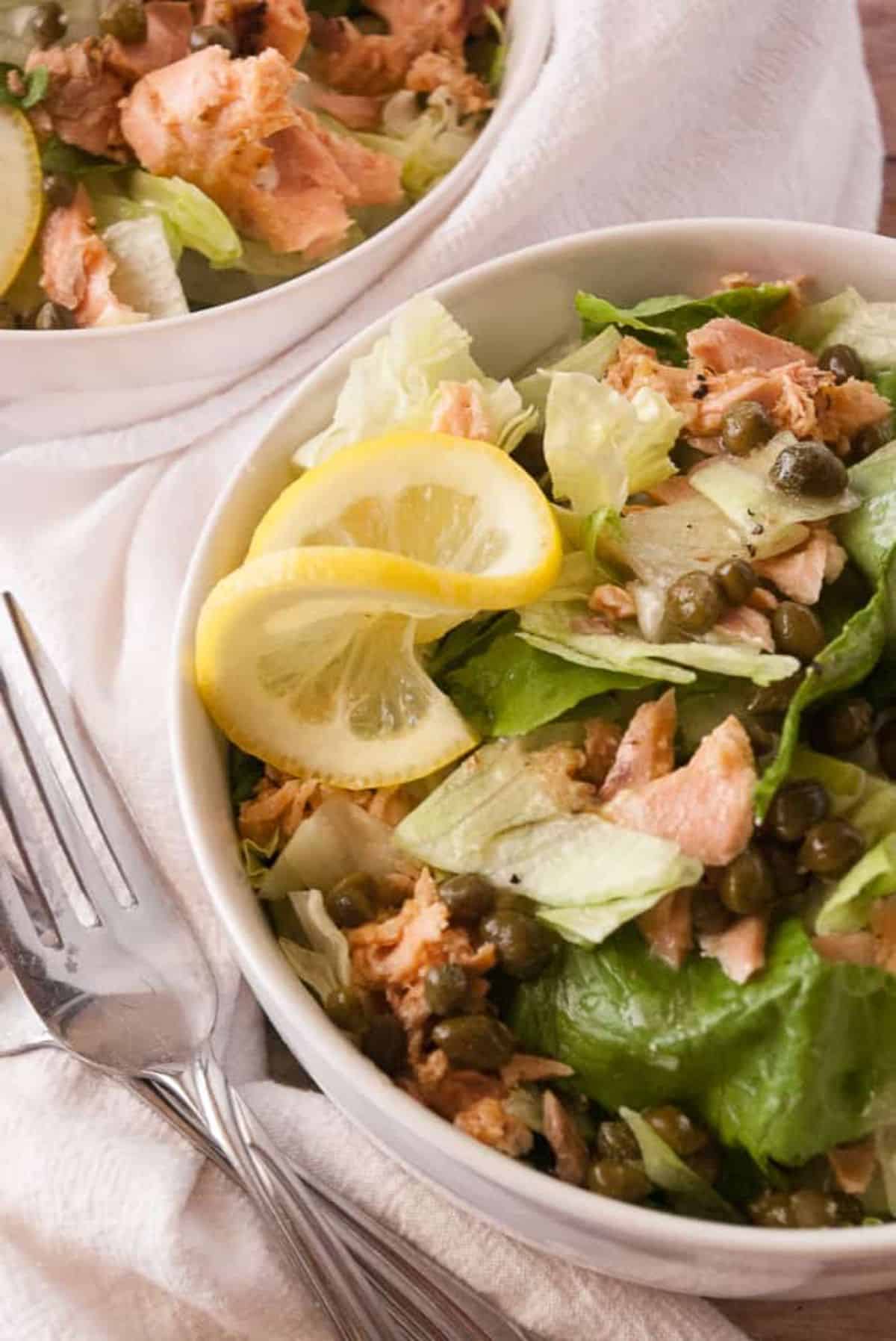 This delicious dinner salad takes only 20 minutes to make—and it's the perfect Friday night dinner for two.
You'll need all the makings of a salad and some salmon fillets. You'll then make two separate dressings to drizzle over your dinner.
This recipe is fast, easy to make, and yields a gorgeous final product to spice up your Friday night.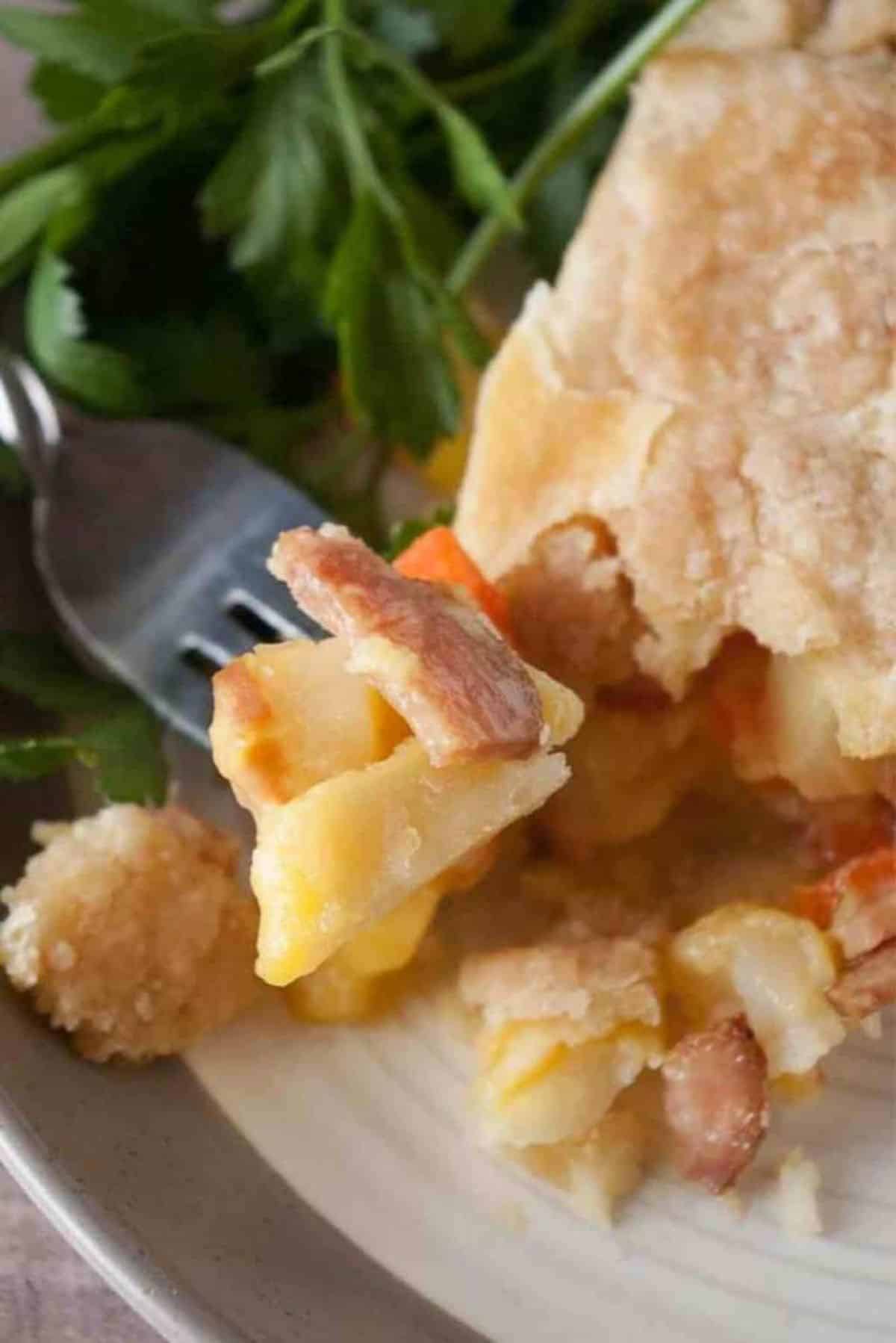 There's nothing like a pot pie to fill you up and leave you friendly and relaxed for your Friday evening.
This chicken pot pie recipe blends a flaky, rich pie crust with healthy ingredients like ham, carrots, and potatoes.
Kids love this recipe, and you can make it with leftovers from family holidays—it's a win-win.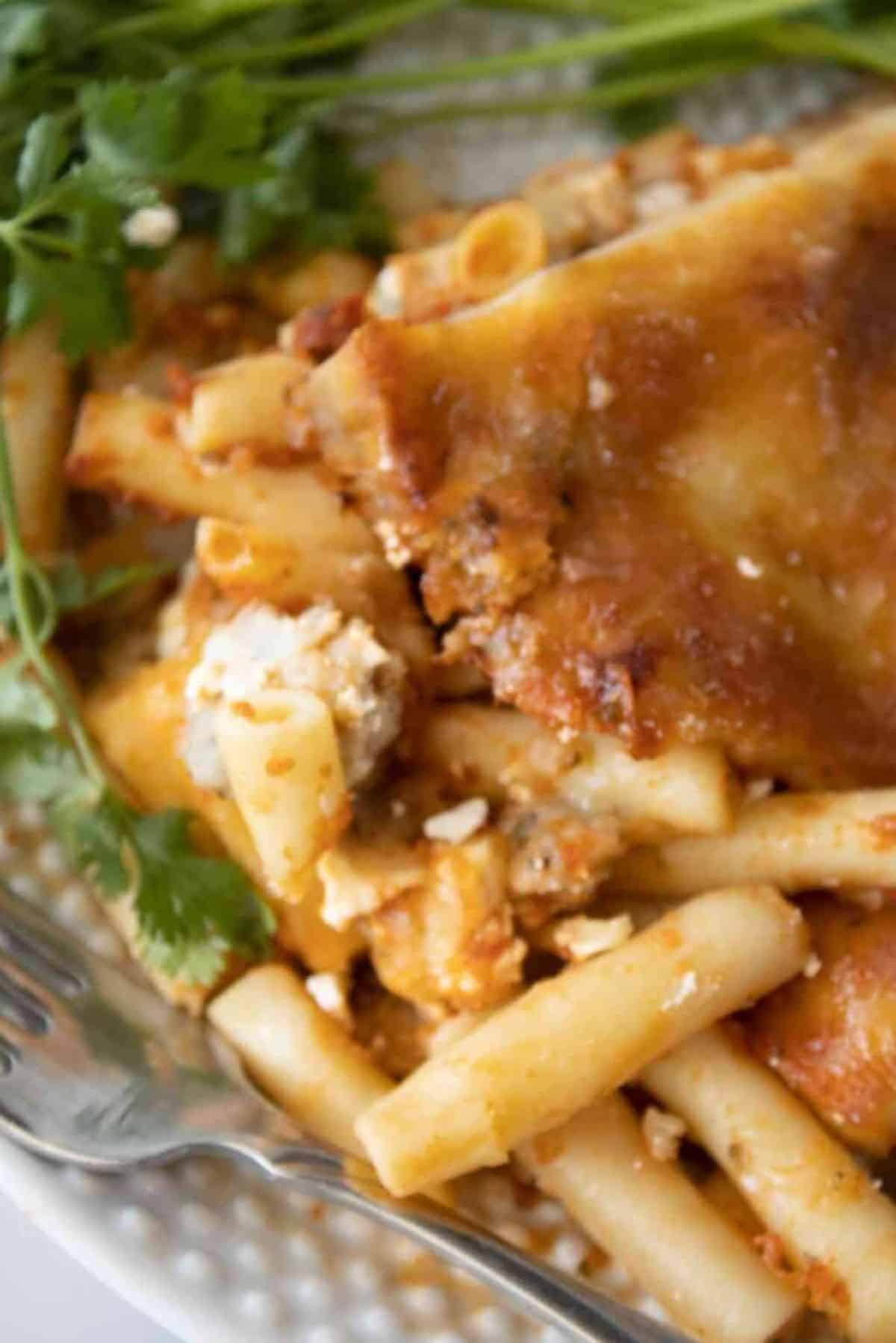 This delicious ziti recipe pairs spicy sausage with the familiar notes of pasta and tomato sauce. Best of all, you can make this one and freeze it or save whatever you don't eat.
This recipe takes little time to make—and little time to eat—and you'll find yourself making it repeatedly.
Three-cheese manicotti recipes are often overly complex—but not this one.
This recipe blends over three kinds of cheese, and you can use a pre-mixed Italian blend for the best results. You'll also need manicotti, cottage cheese, spaghetti sauce—and any seasonings you like. With only four ingredients, it's the perfect recipe to make when you're exhausted after a long week.
This easy beef enchilada recipe only takes twenty minutes to make and will save well too.
Kids love this recipe; you can double the ingredients to make enough for the whole family.
The recipe consists of several ingredients likely available throughout your house. Be sure to grab enchilada sauce and ground beef to top it all off.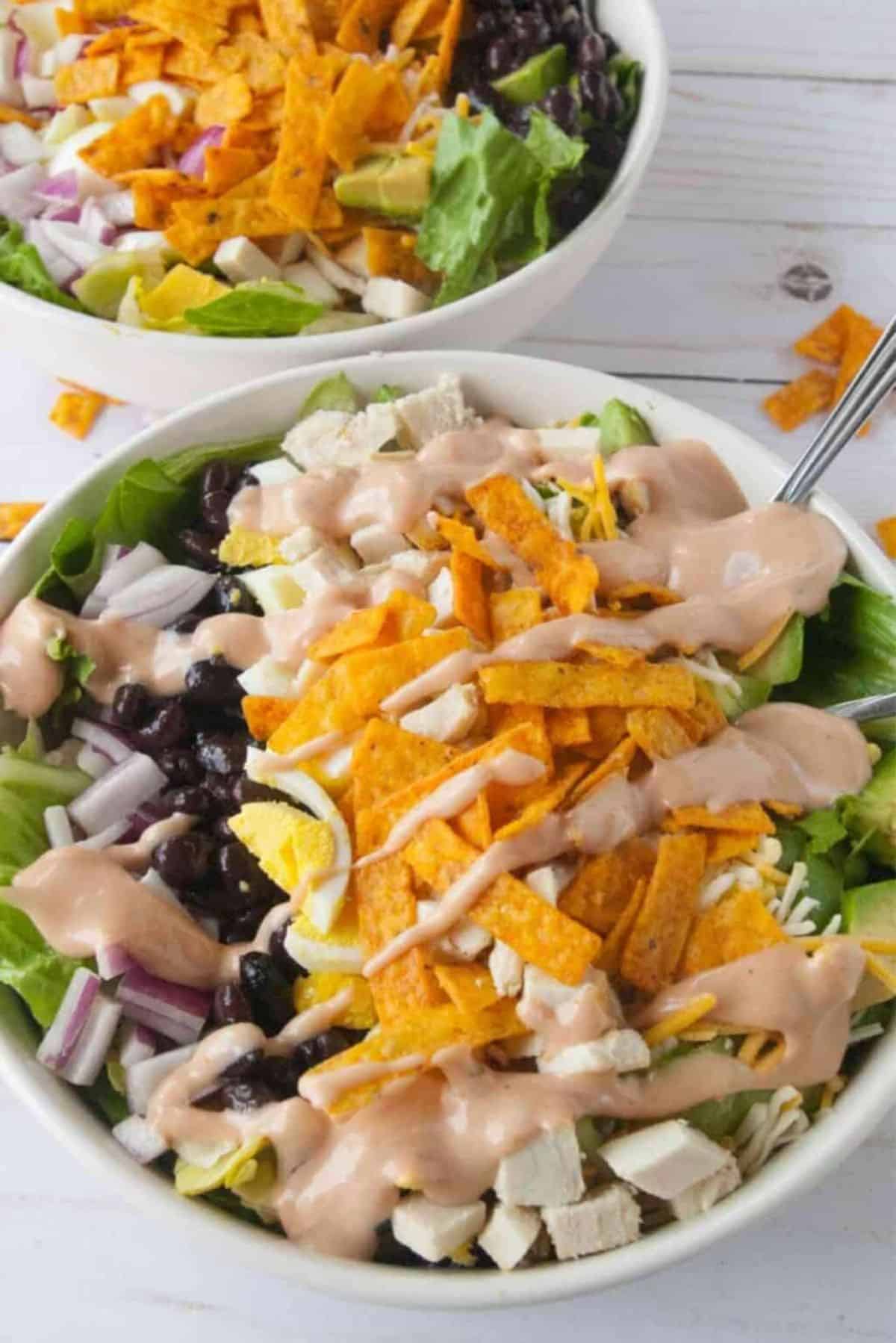 This zesty salad brings the flavors of down south right to your home.
It features grilled chicken, lettuce, beans, cheese, and any other vegetables and garnishes you want to add.
For added creaminess, you'll make a barbecue salad dressing and add avocados. This dish is best served at dinner parties and outdoors!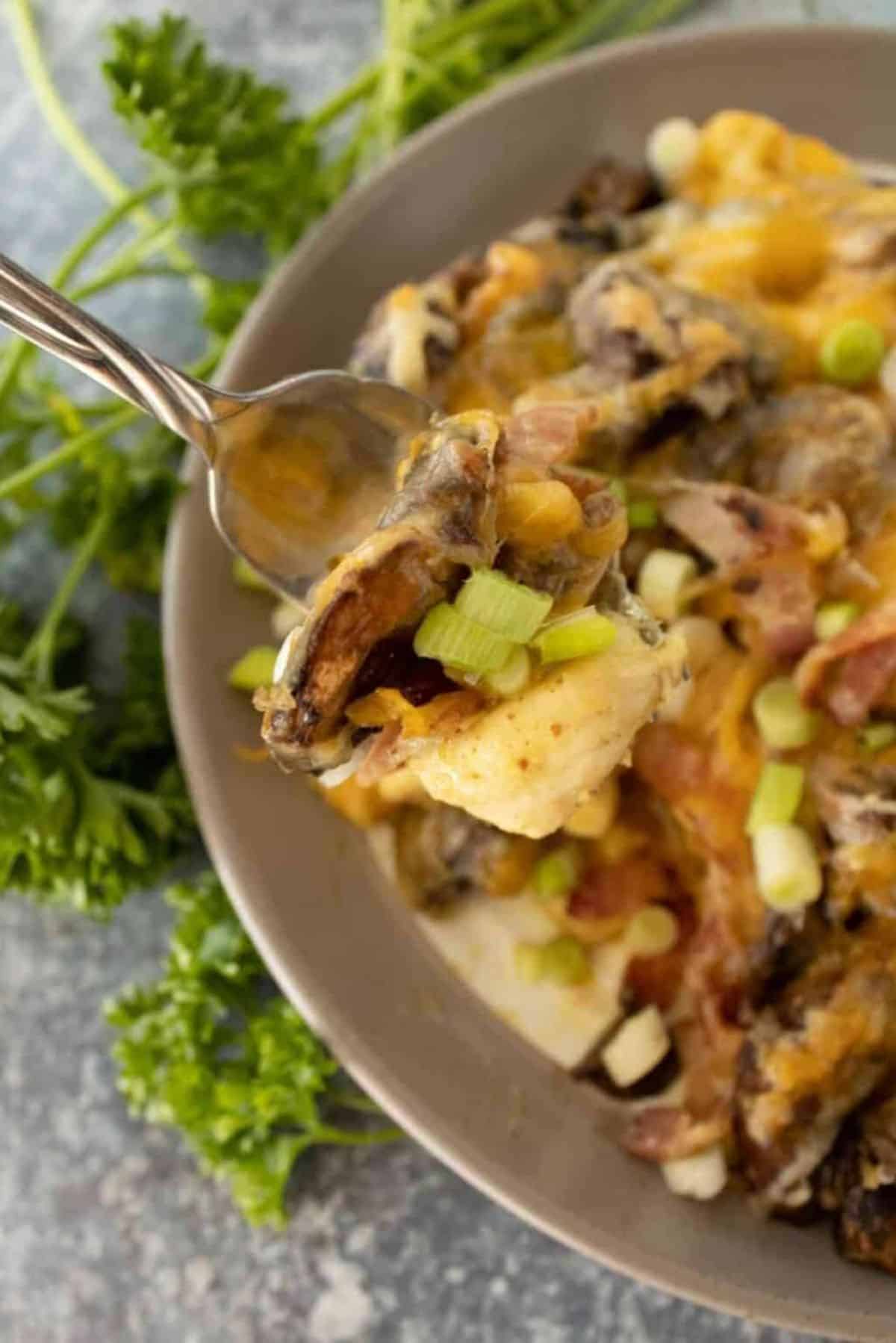 Honey mustard is one of my favorite seasonings—and this easy recipe blends a honey mustard marinade with rich bacon and savory mushrooms. With the freshness of the green onions, this dish truly shines among others.
Because a Thai dish takes around 30 minutes to prep, 25 to cook, and two hours to marinate, you'll want to get started early.
This chicken cordon bleu recipe is one of my favorites.
All you need is chicken, bacon, and pasta with Alfredo sauce. You'll add Itlaina cheese, Canadian bacon, mushrooms, and green onions to taste.
The casserole is perfect for a date or fancy dinner a deux.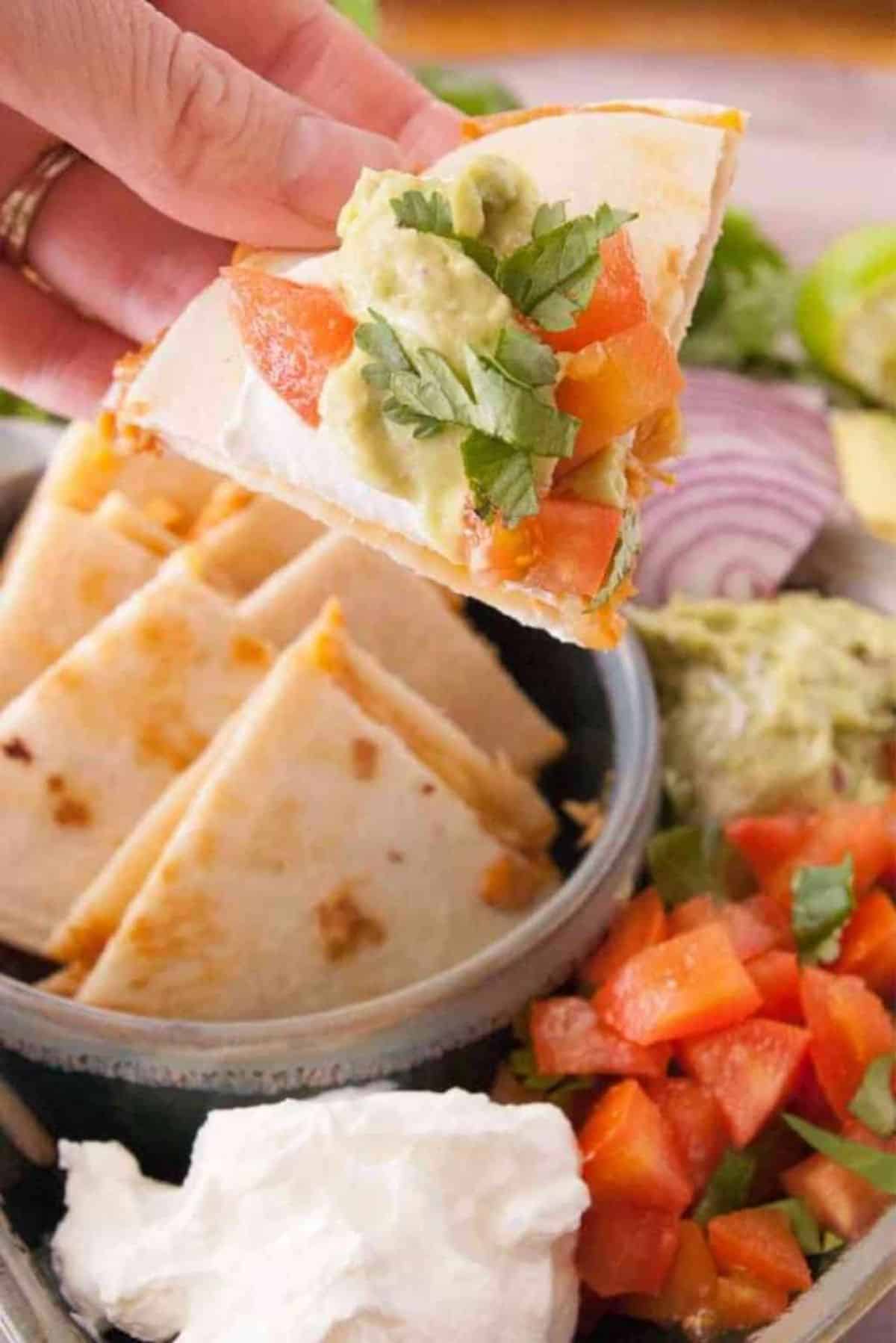 Aside from honey mustard, buffalo marinade is my favorite seasoning.
This recipe pairs the quintessential tanginess of buffalo sauce with the creaminess and texture of melted cheese and guacamole.
You'll cook this recipe with a slow cooker and let the compliments roll in. These quesadillas are perfect for kids too!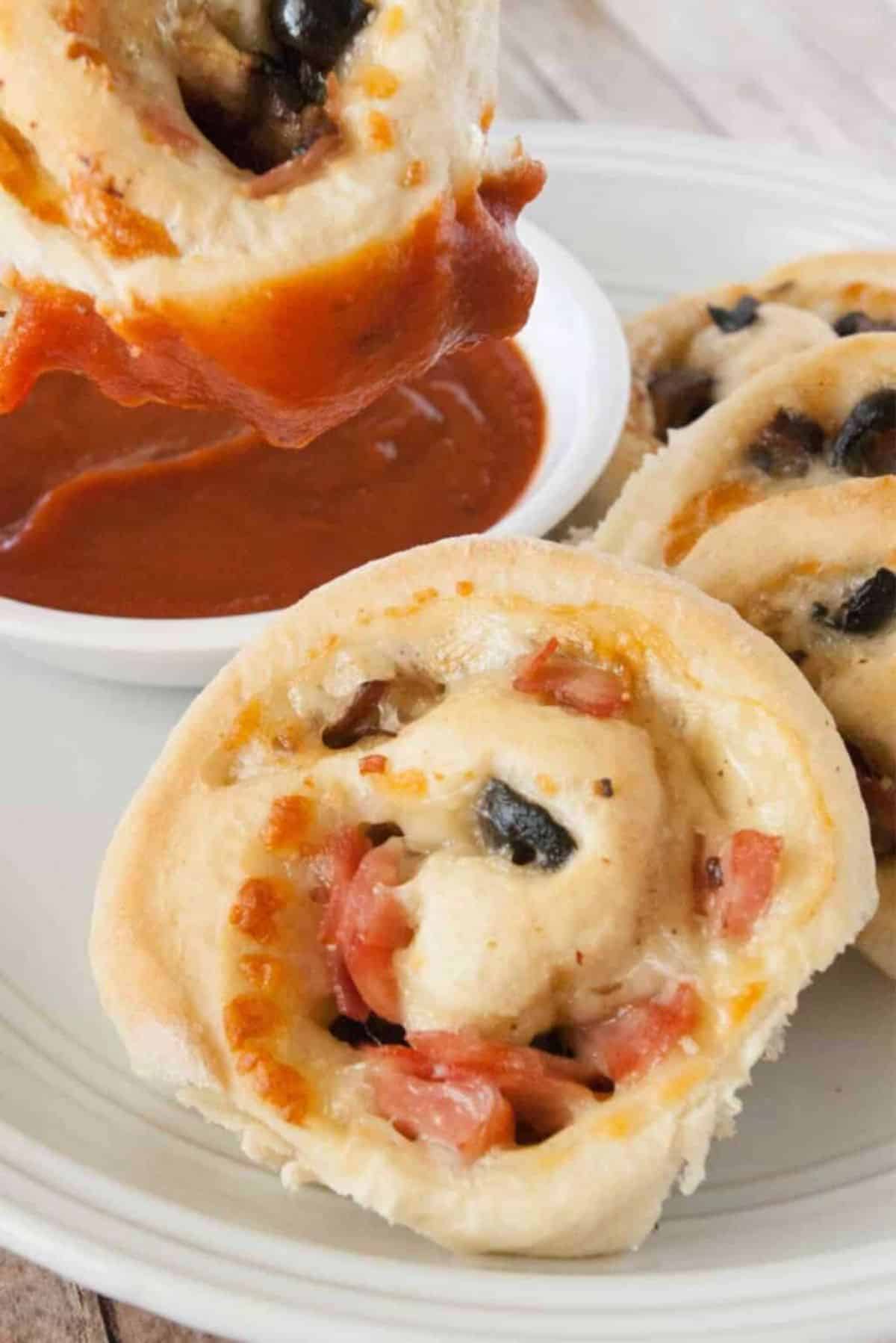 Pizza rolls are a favorite in my home, but they're often expensive and relatively unhealthy.
Not so with this recipe! These pizza rolls take roughly an hour and a half to make and produce 24 pizza rolls so that you can share them with everyone.
They're perfect for a night of watching a movie or an outing with the whole family.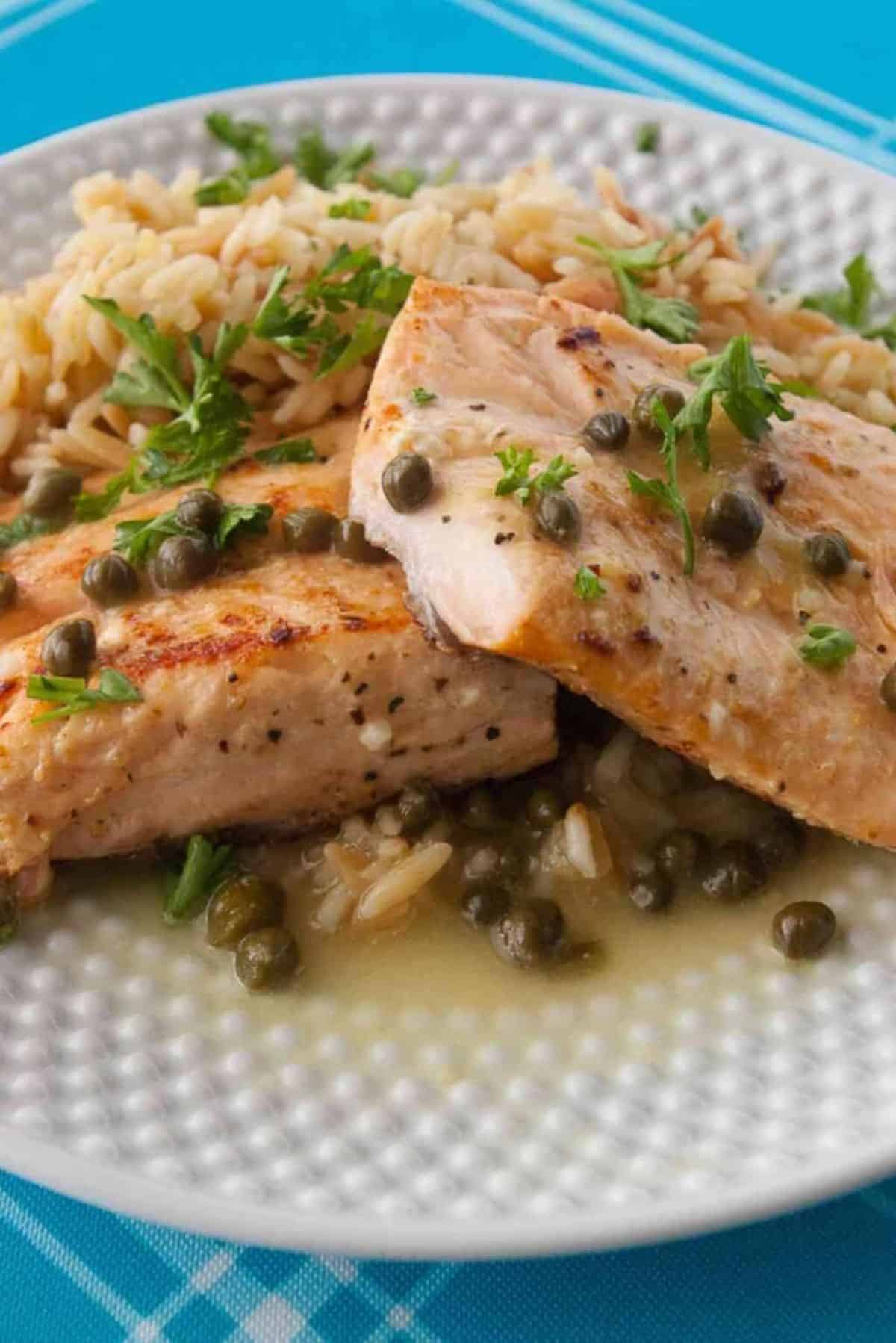 Salmon piccata is among my favorite dishes—for a good reason.
You'll blend quintessential Italian ingredients like salmon, white wine, lemon pepper marinade, and olive oil. You can also add lemon juice, capers, and butter to taste.
The creamy flavor of the sauce blends perfectly with the bitterness of wine and capers, leaving your mouth watering!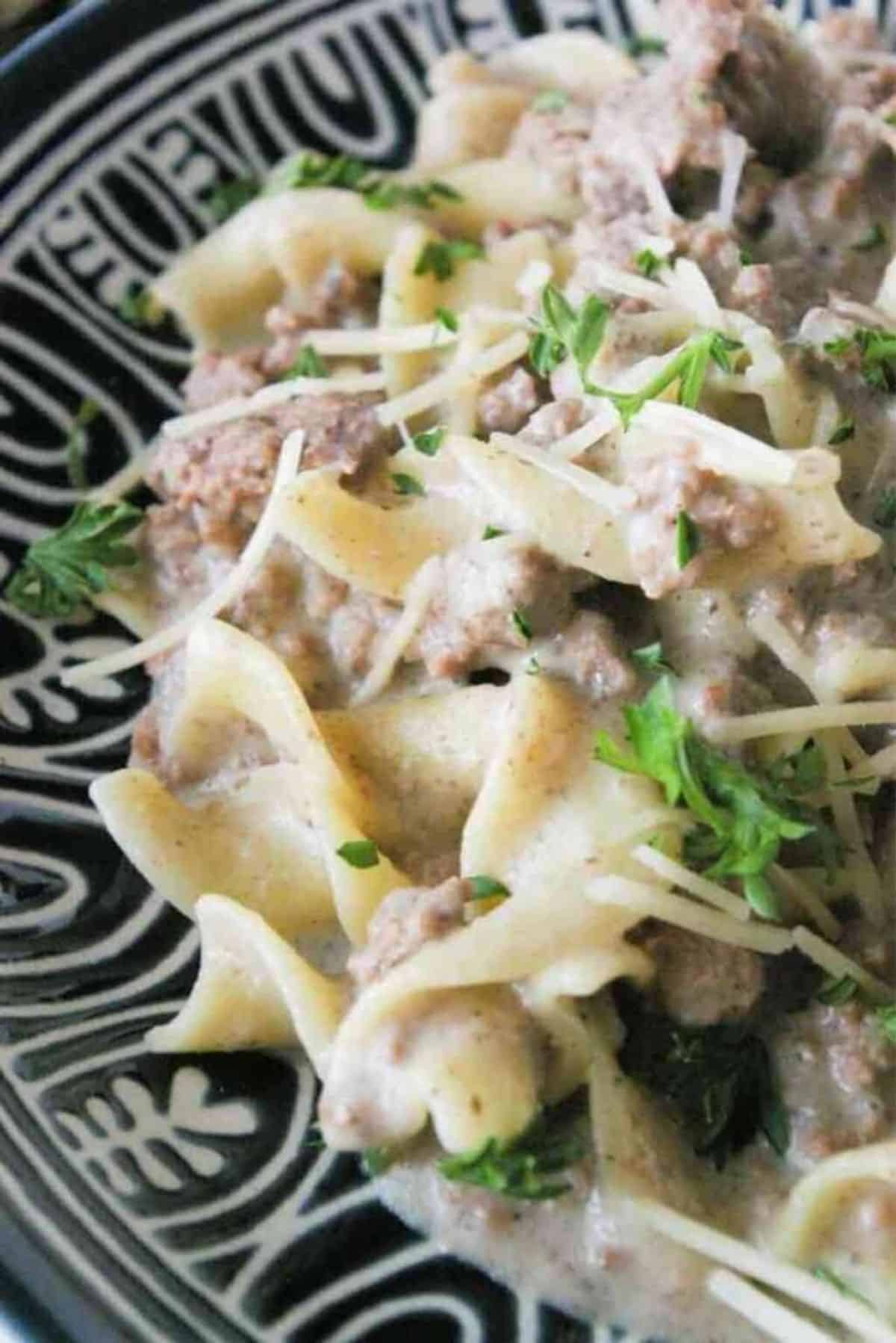 This beef stroganoff recipe is easy to make—and even easier to hold onto.
You can make it Monday and eat it throughout the week or enjoy it through the weekend.
You'll need pasta, ground beef, and other easy ingredients around your home. Add cilantro for a final touch!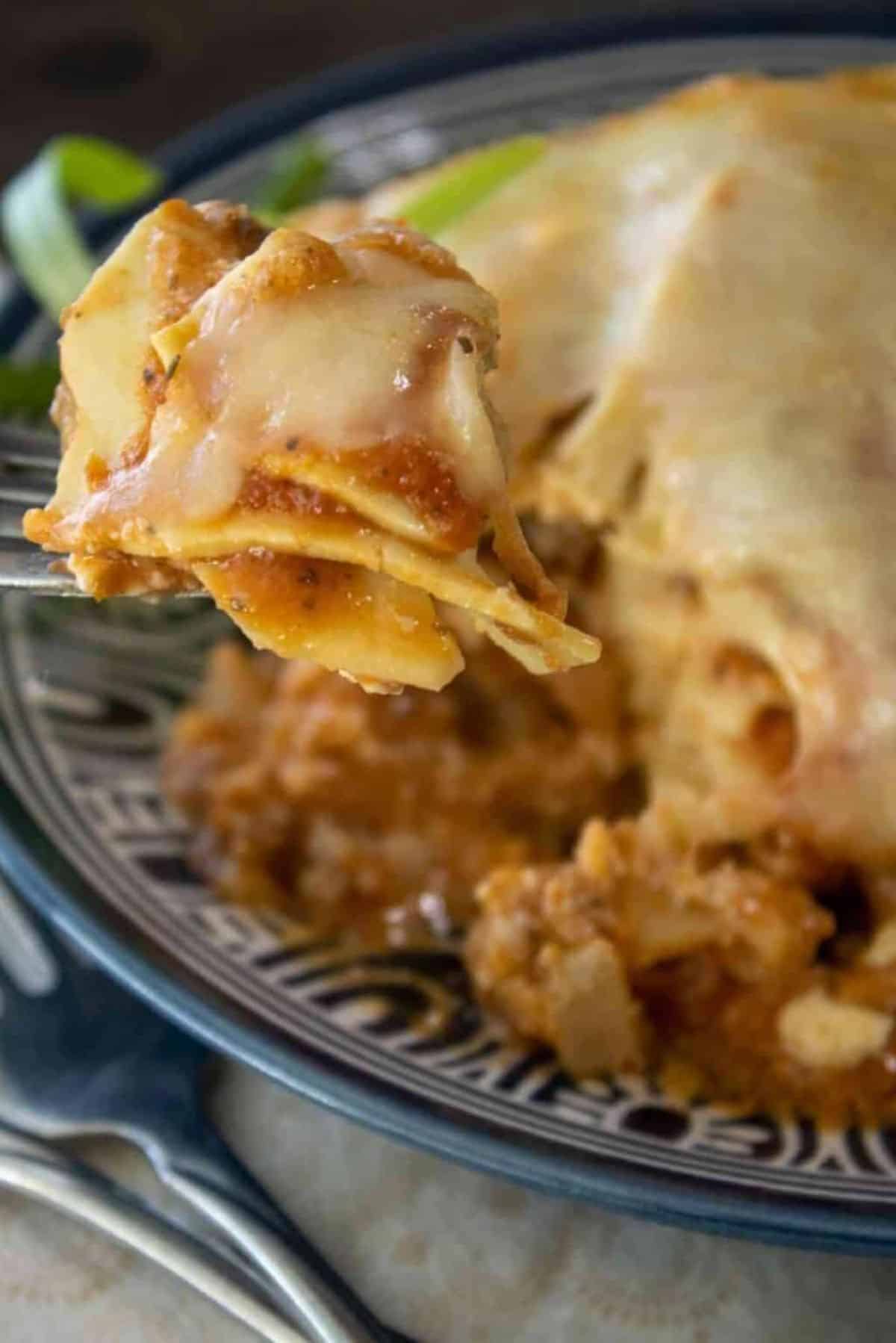 There's nothing like a warm lasagne to end your week right—and this recipe essentially makes itself.
You'll put it in a slow cooker and let it simmer throughout the day so it's ready when you get home. You don't even have to boil the noodles; they'll be extra cheesy and steeped in tomato sauce.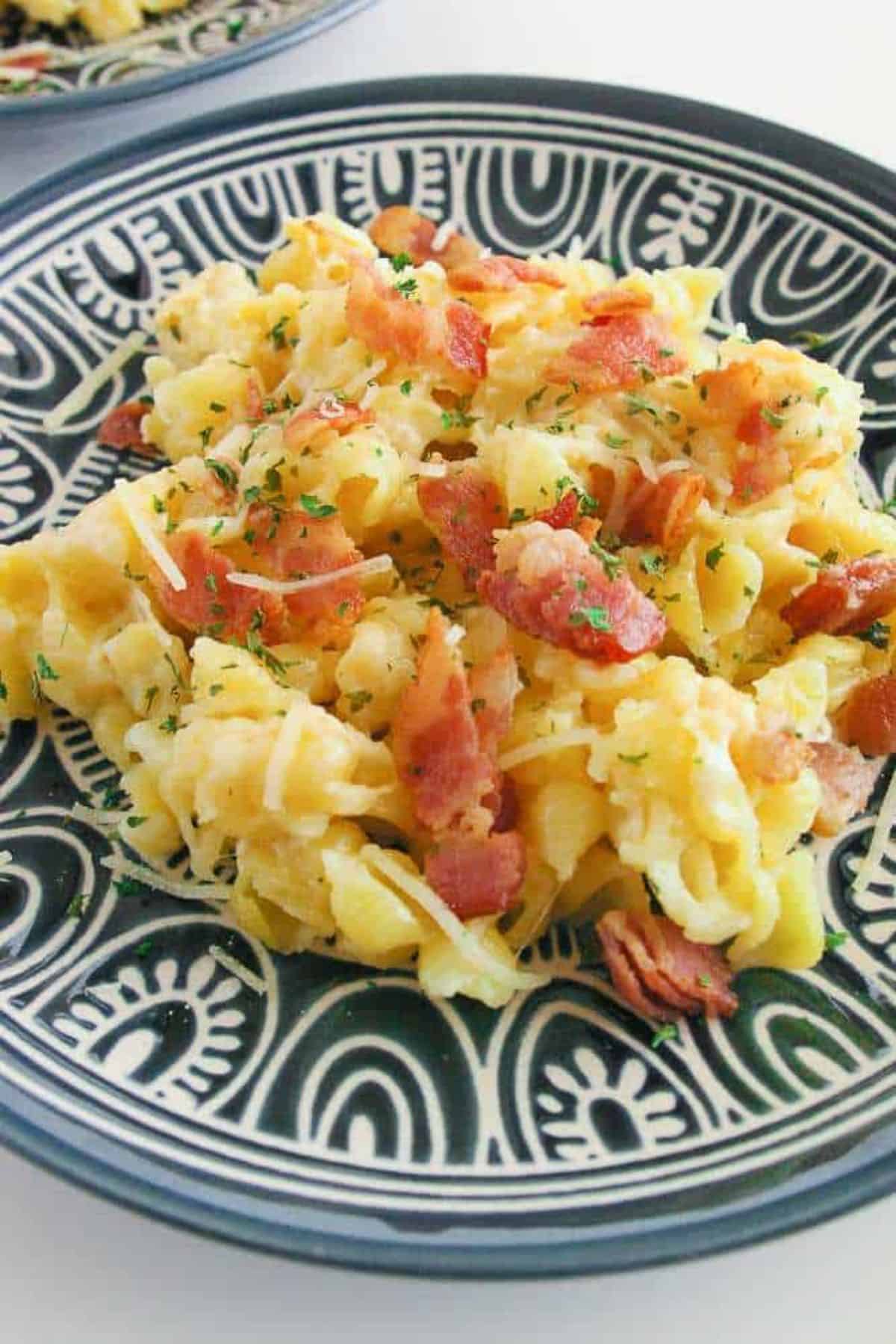 Mac and cheese is never a wrong choice—but this slow-cooker meal takes the cake.
It only takes a few minutes to prep, and you'll leave it on for three and a half hours—the perfect amount of time you need to unwind and prepare for the weekend.
The mac and cheese contain rich, creamy flavors and delicious bacon. Everyone in your home will love it.
Chicken Alfredo is one of my favorite recipes, and this one is my preferred choice.
This recipe is easy to make. Add the cream of chicken soup, cream cheese, and garlic to the crockpot. Stir in the chicken and add linguine later.
Instant Pots & Easy Eats
Instant pot meals are among my favorite. They're quick, easy to make, and delicious. Consider the following recipes.
This mac and cheese recipe brings the quintessential kids' meal to adulthood.
You'll make it just like you would my mac and cheese—but with a twist. The spicy tang of red pepper flakes and the added zest of garlic powder and oregano yields the perfect flavor for a fancy date—or a big kids' meal.
If you're feeling brave, share this one with your kids, but keep it to a half teaspoon of pepper flakes.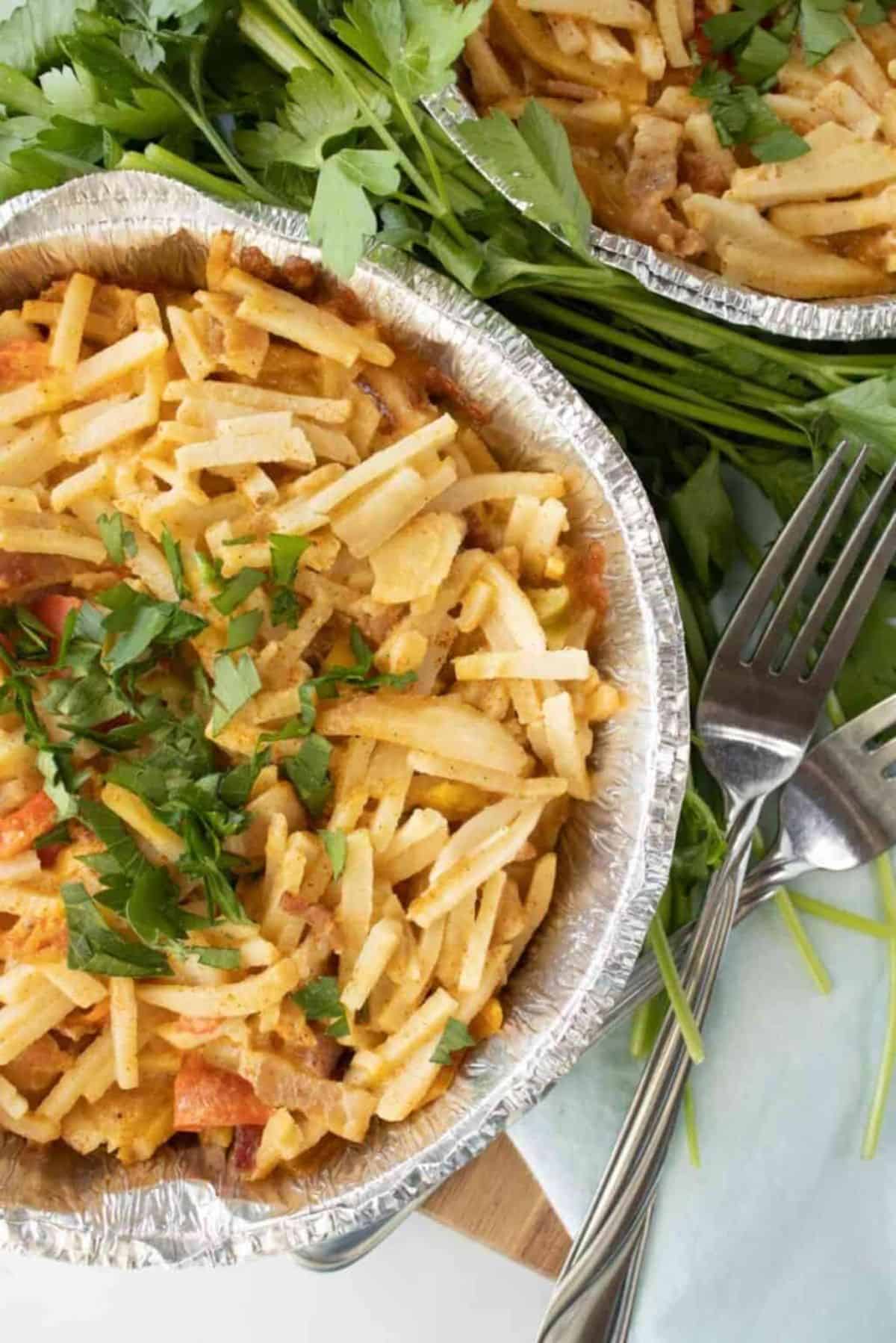 Although this hash brown casserole is technically a breakfast meal, you can try breakfast for dinner to wow your kids (and your spouse!).
This yummy medley of hash browns, vegetables, cheese, bacon, and eggs is the perfect meal for a night of watching movies since it's filling and delicious and will leave you ready to rest for the weekend ahead.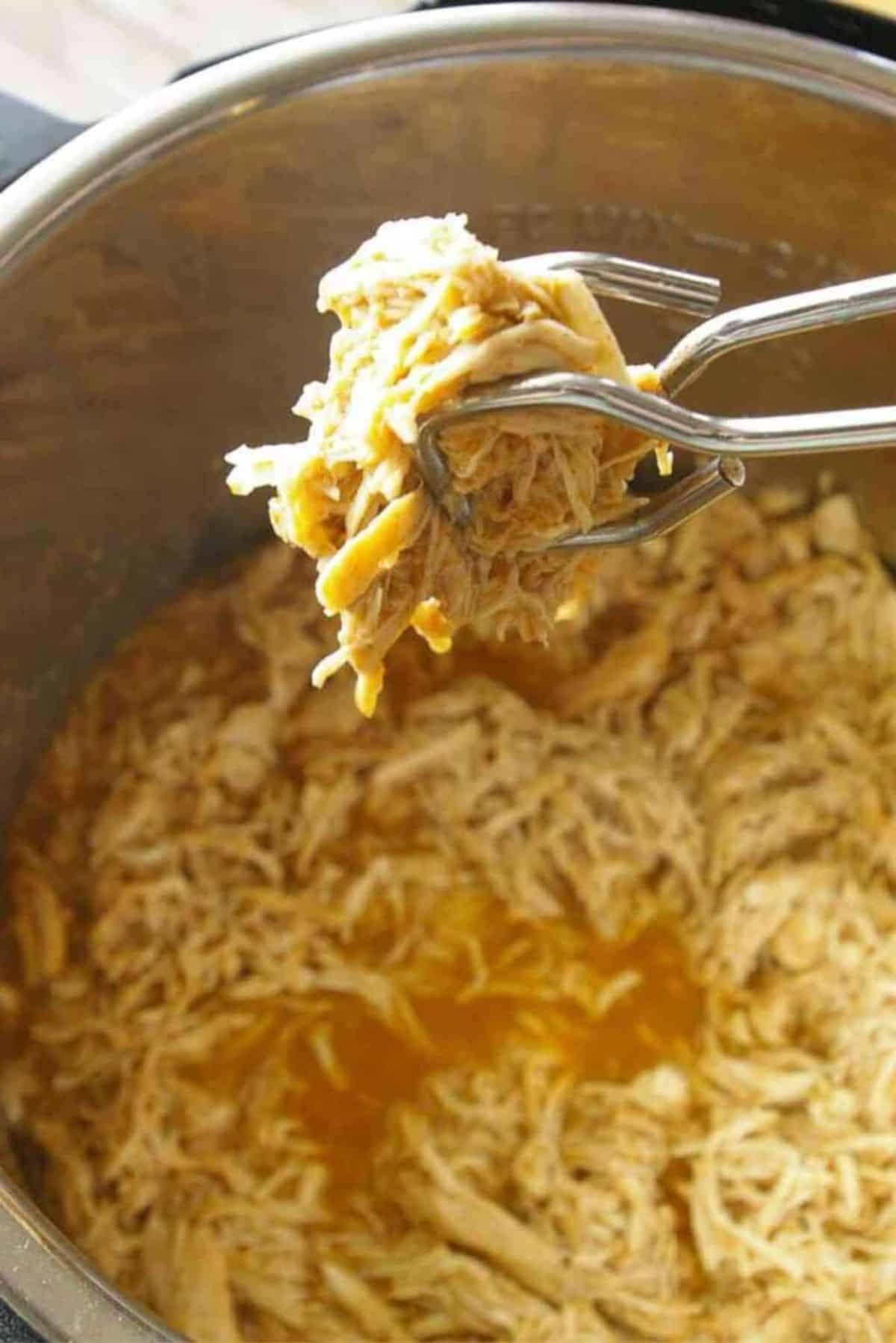 The beauty of having an instant pot is that you can turn virtually anything into a pot meal.
This taco chicken recipe allows you to dump everything into the pot and keep yourself busy in the meantime.
You can put all your favorite toppings on, serve it piping hot, and freeze it for another time! It's the best recipe for busy nights and even busier weekends.
This instant pot meal takes only 14 minutes to cook, and 15 minutes to prep, so it's the perfect choice for a busy evening.
You'll need only a few ingredients—including broccoli, chicken, pasta, and any other vegetables you like—and you'll yield six to eight servings—perfect for the whole family.
The final product is a creamy, milky pasta that will rock your world.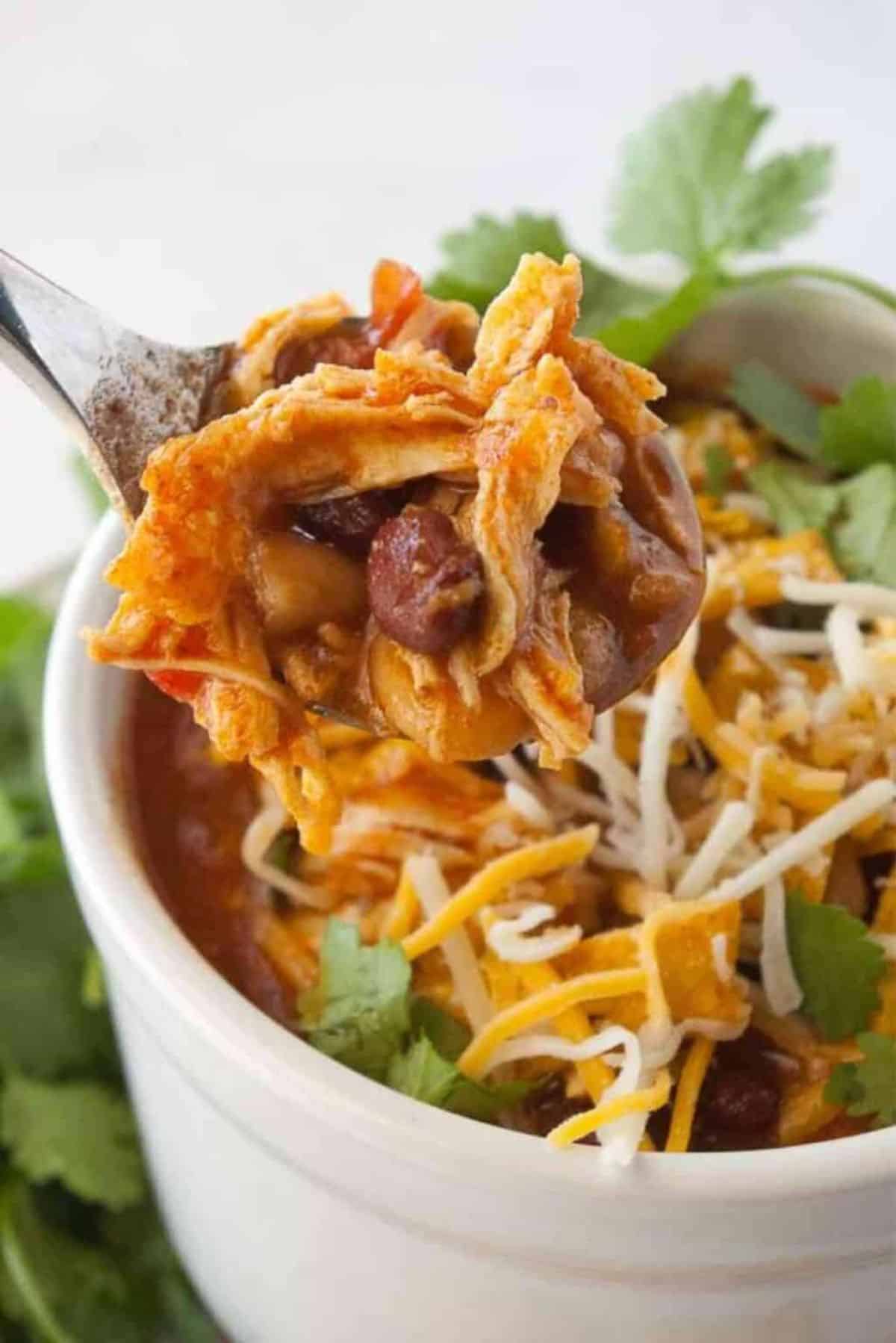 This chicken chili recipe is filling, delicious, and very low-carb—perfect for families trying to eat healthier.
You'll need shredded chicken, bans, green chilis, and many more vegetables, and the recipe takes no longer than 40 minutes to make. It will yield five to six cups of chili—perfect for the whole family.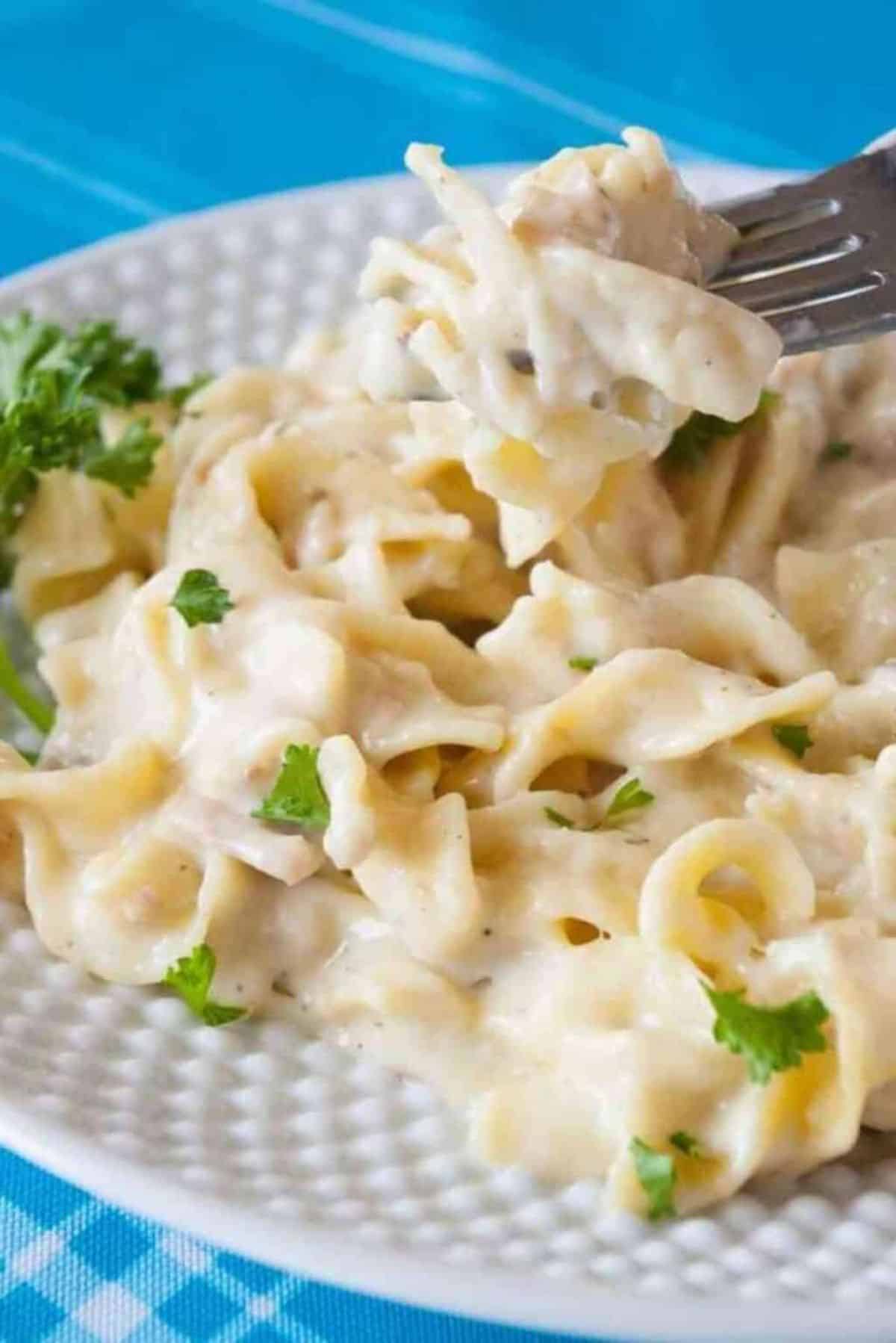 This delicious tuna noodle casserole only calls for five ingredients: egg noodles, peas, tuna, mozzarella cheese, and ranch seasoning.
You'll make it in an instant pot, so very little work is required!
The result is a creamy, tangy dish you won't get tired of making.
Leftovers
If you're like me, cooking is the last thing you feel like doing on a Friday night. These leftover recipes make it easy to have a delicious meal—without the burdensome prep time.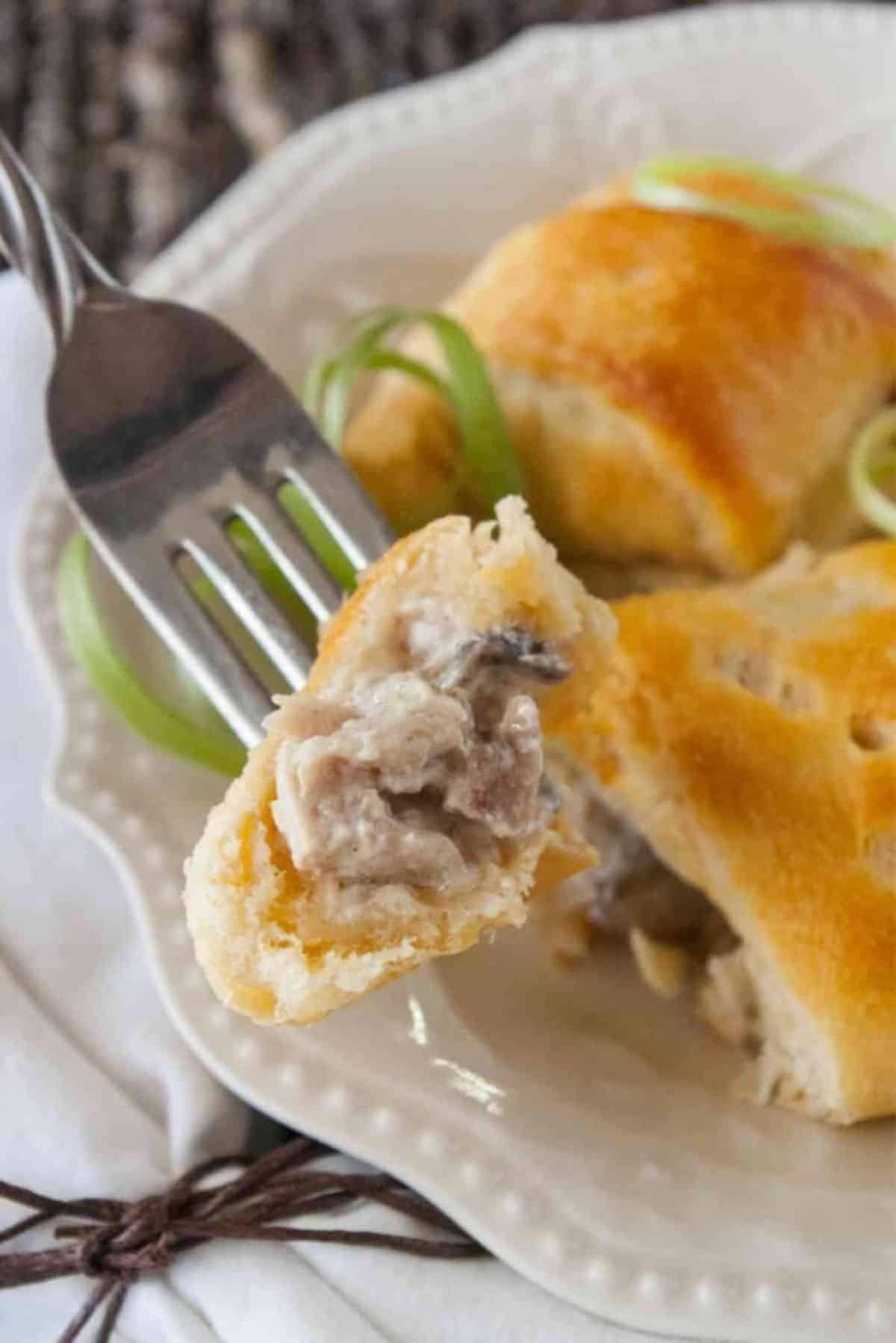 This recipe is a family favorite, and with leftovers, it takes little time to make.
You'll love this recipe for its creamy, earthy flavor and down-home feel, and it delivers the best of your cooking—at half the prep time.
You'll need crescent rolls, turkey, butter, and cream of chicken soup—that's it!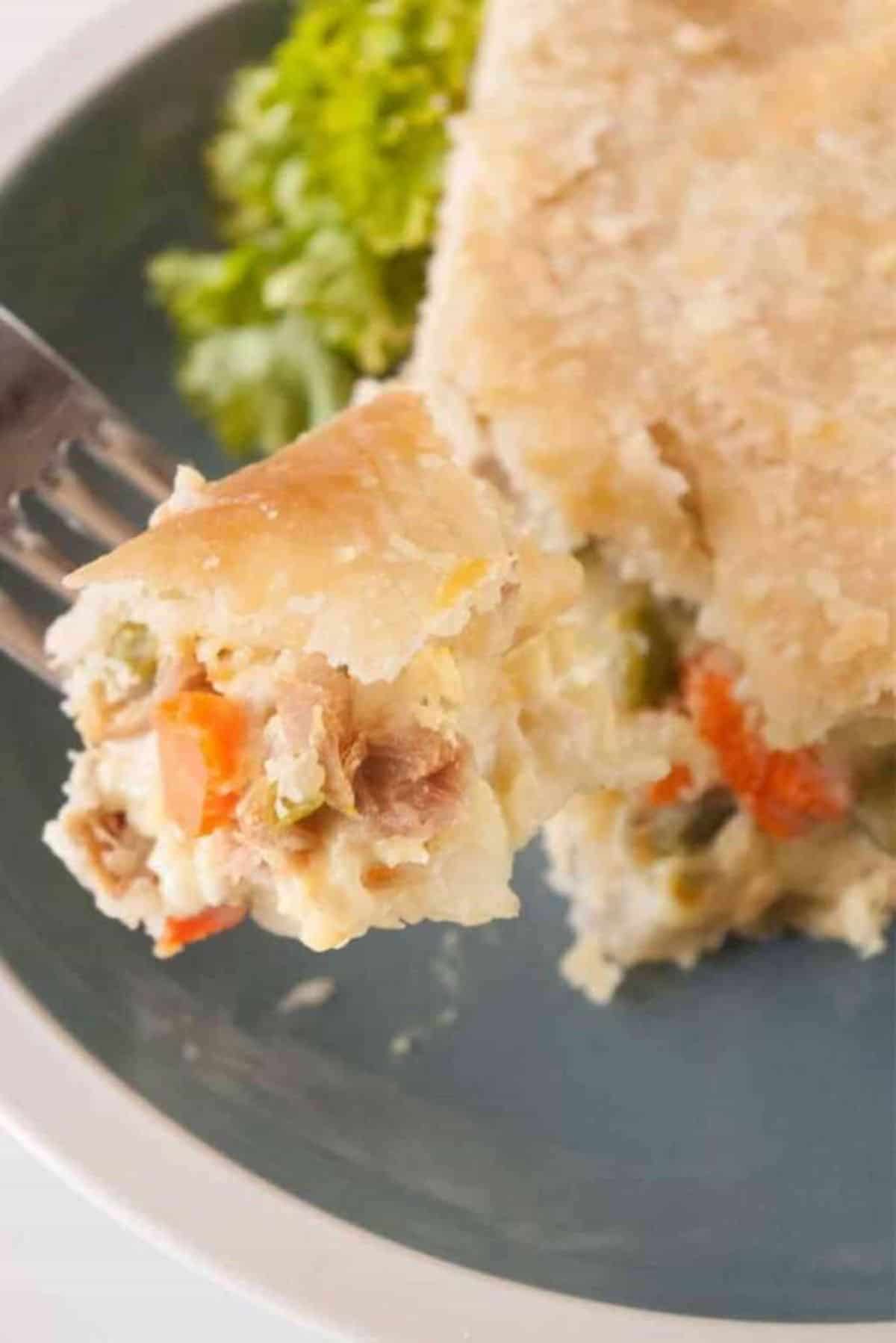 We all love our pot pies, and this one is a crowd favorite.
You'll use your Thanksgiving dinner turkey, vegetables, and flaky crust for the pot pie. The final product is a creamy, rich dish that will impress. You don't have to tell anyone that you made it with leftovers—they won't be able to tell.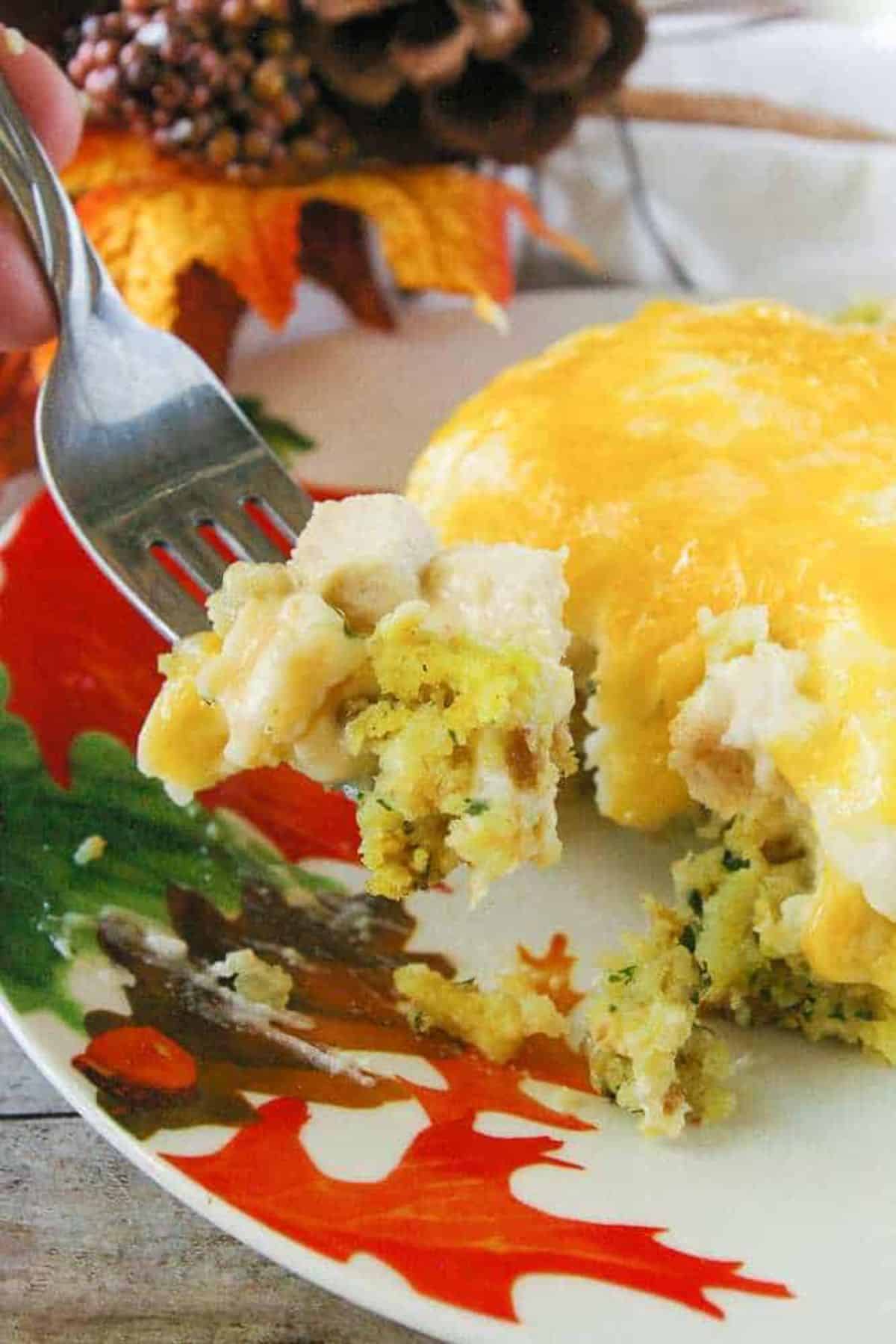 Consider making this casserole if you've got tons of food left over after Thanksgiving dinner. All you need are your leftovers, cream of chicken soup, garlic powder, sour cream, and cream cheese.
The whole thing takes only 30-40 minutes to bake, and you can freeze it for later.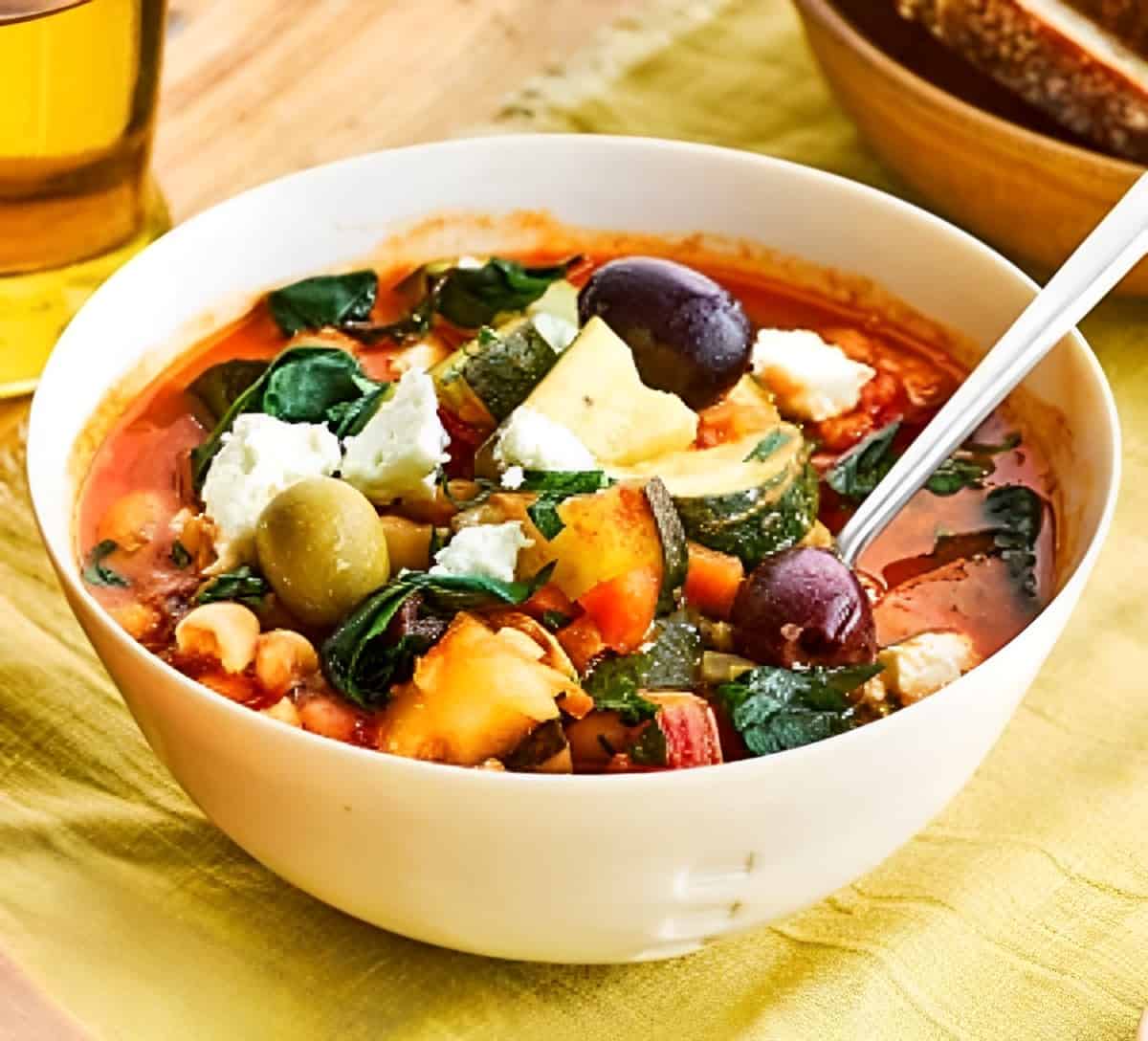 This soup takes only 15 minutes to prep and 40 minutes to cook—and it's perfect when you've run out of options.
You'll throw all the vegetables and meat you've got and combine them in a crockpot or stovetop pot. You can use extra seasonings for taste and add crumbled feta for that added creamy goodness.
Soups & Sandwiches
Whether you're looking for a quick bite before a night out or a warm, comforting soup for a night in, these soup and sandwich recipes offer the best of both worlds. Combine soup with a sandwich for the best results!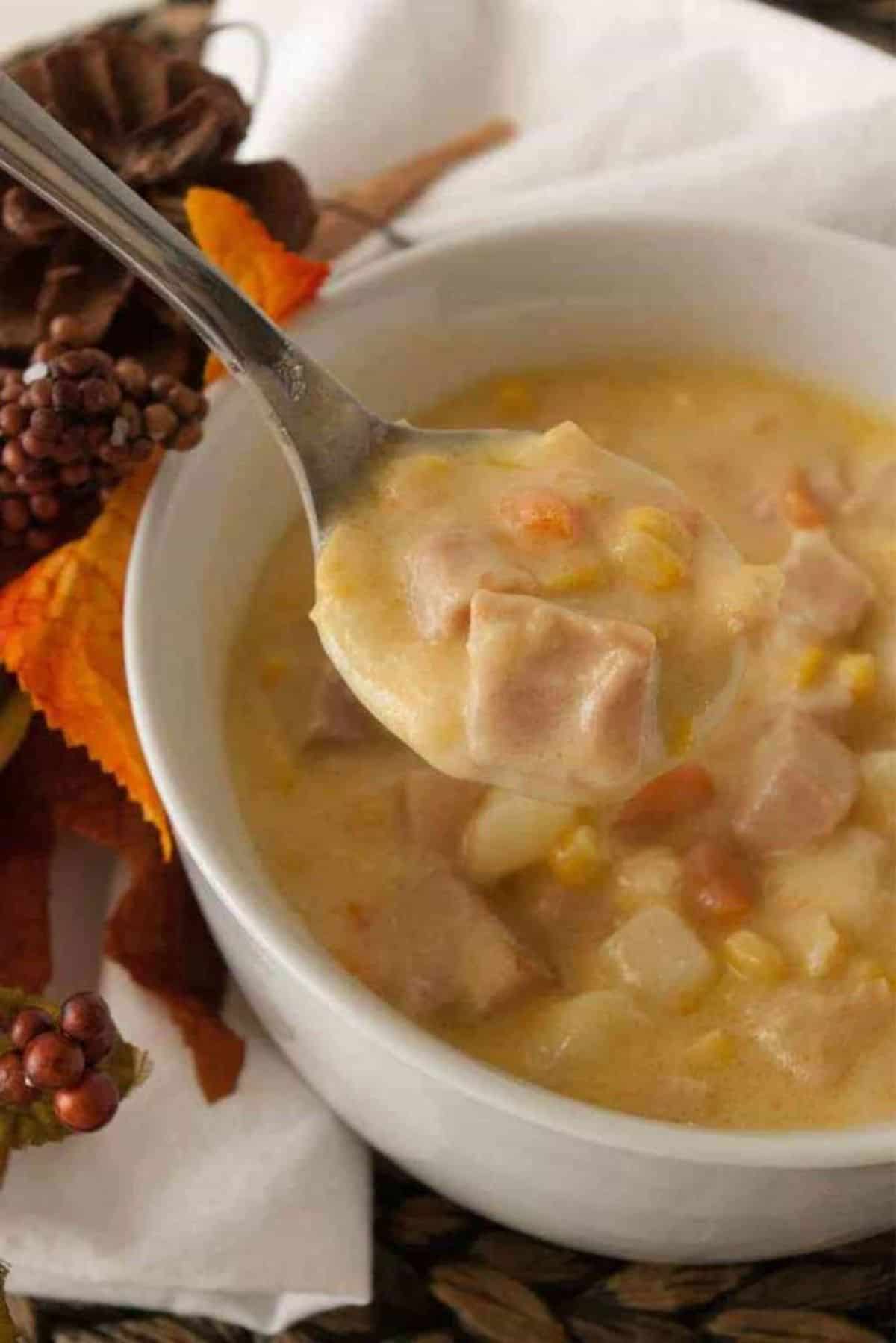 I love soups—and this one is among my favorites.
I like to make this soup after Christmas and use my leftover ham. I simply toss the ham, cheese, potatoes, and other vegetables into the crockpot and let it simmer.
It's the perfect dish for a night at home, or you can make a hearty meal before a night out!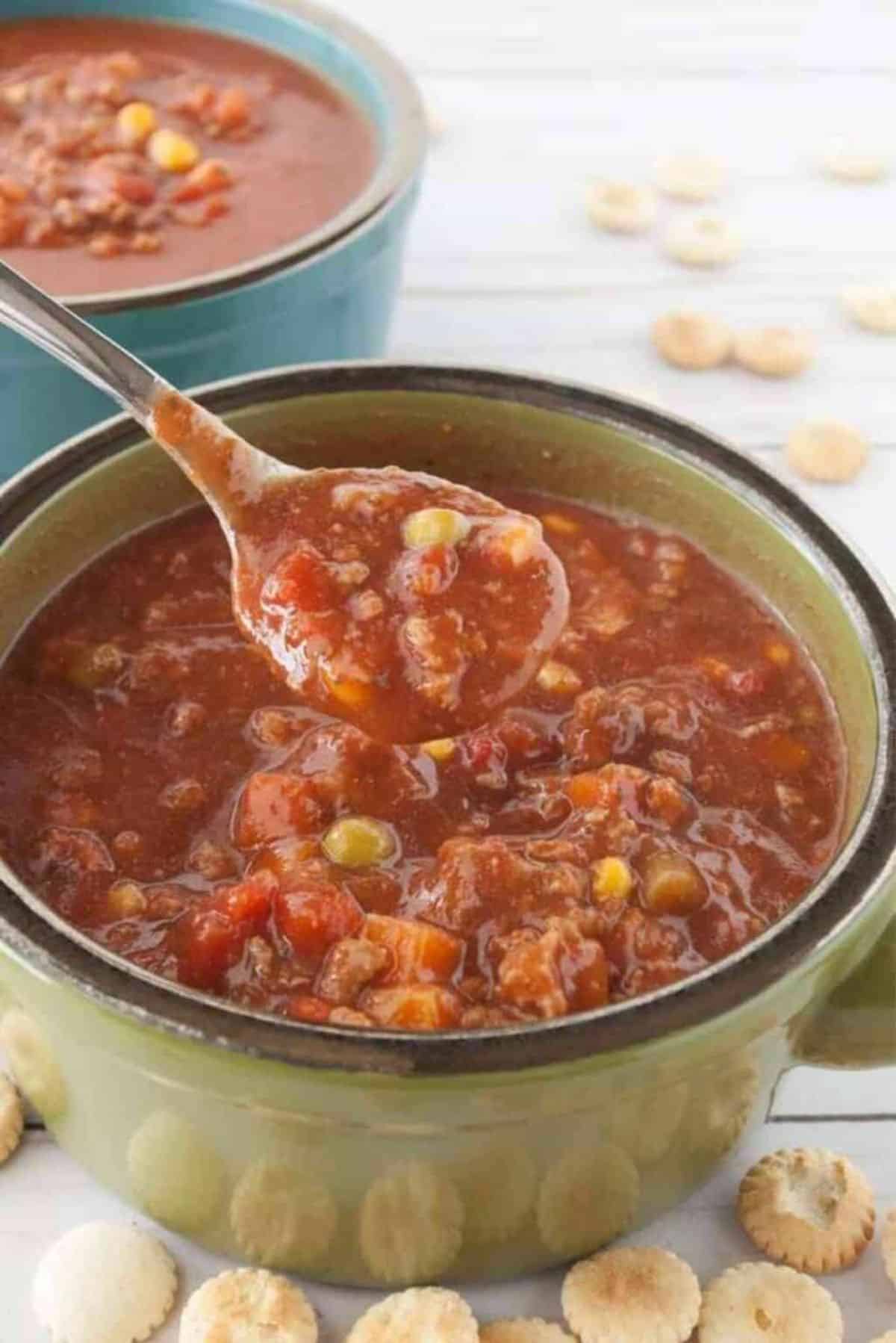 This crockpot meal is the best option for a cold winter Friday.
It's a hearty, rich soup of tender beef and delicious, healthy vegetables packed with protein and low carbs.
This meal is perfect for two, and you can combine it with one of the salads on this list.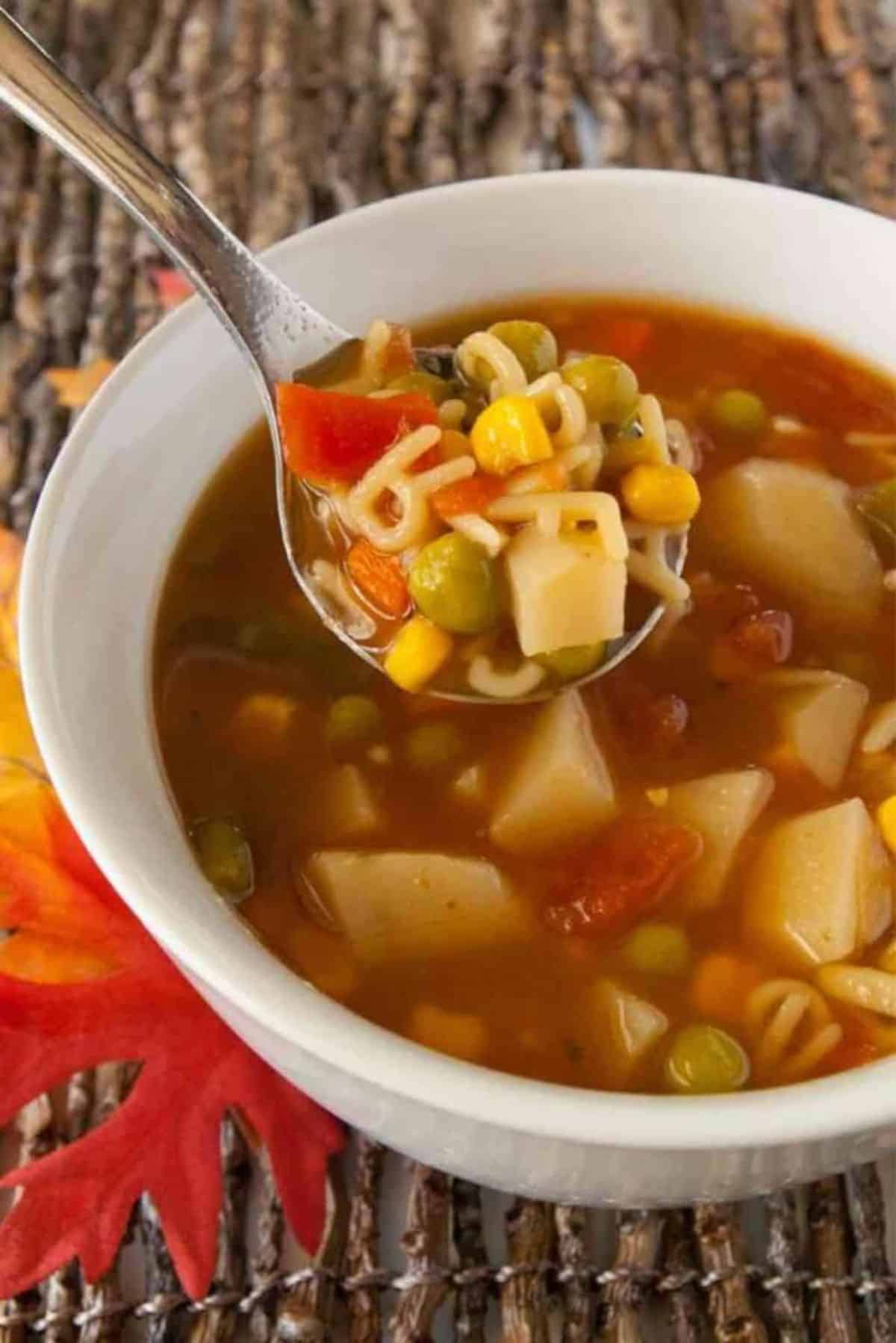 This ABC soup is a fan favorite among kids and adults alike.
It pairs heavy vegetables with tender chicken for a hearty taste, and if you want to make it for grown-ups, you can add some spice to the taste.
Make this soup before a long weekend and save some for later!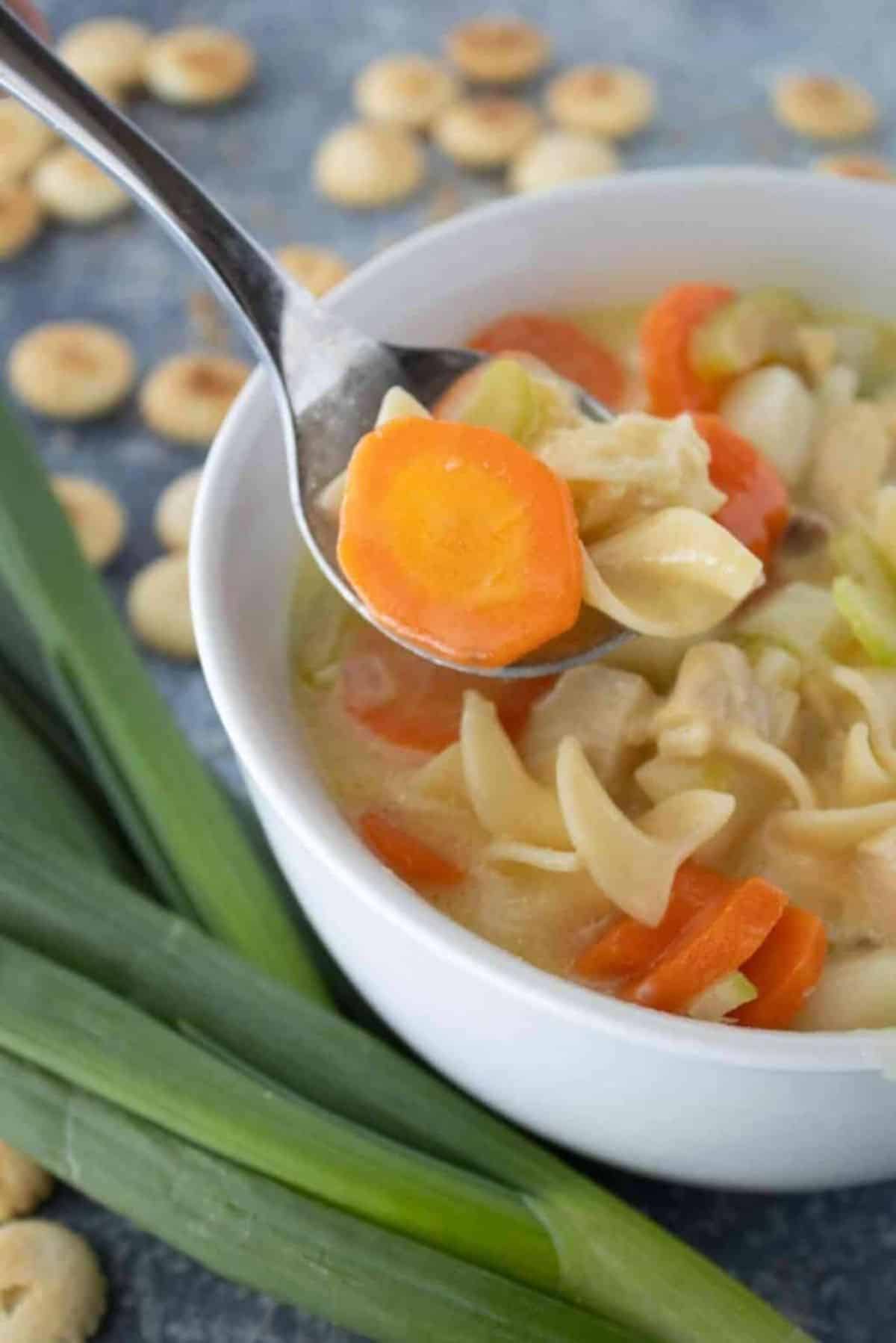 Chicken noodle soup is the best comfort food, and this soup recipe is the best of them all.
You'll pair chicken and cheese with noodles and a warm, comforting broth. The result is a soup that is sure to impress.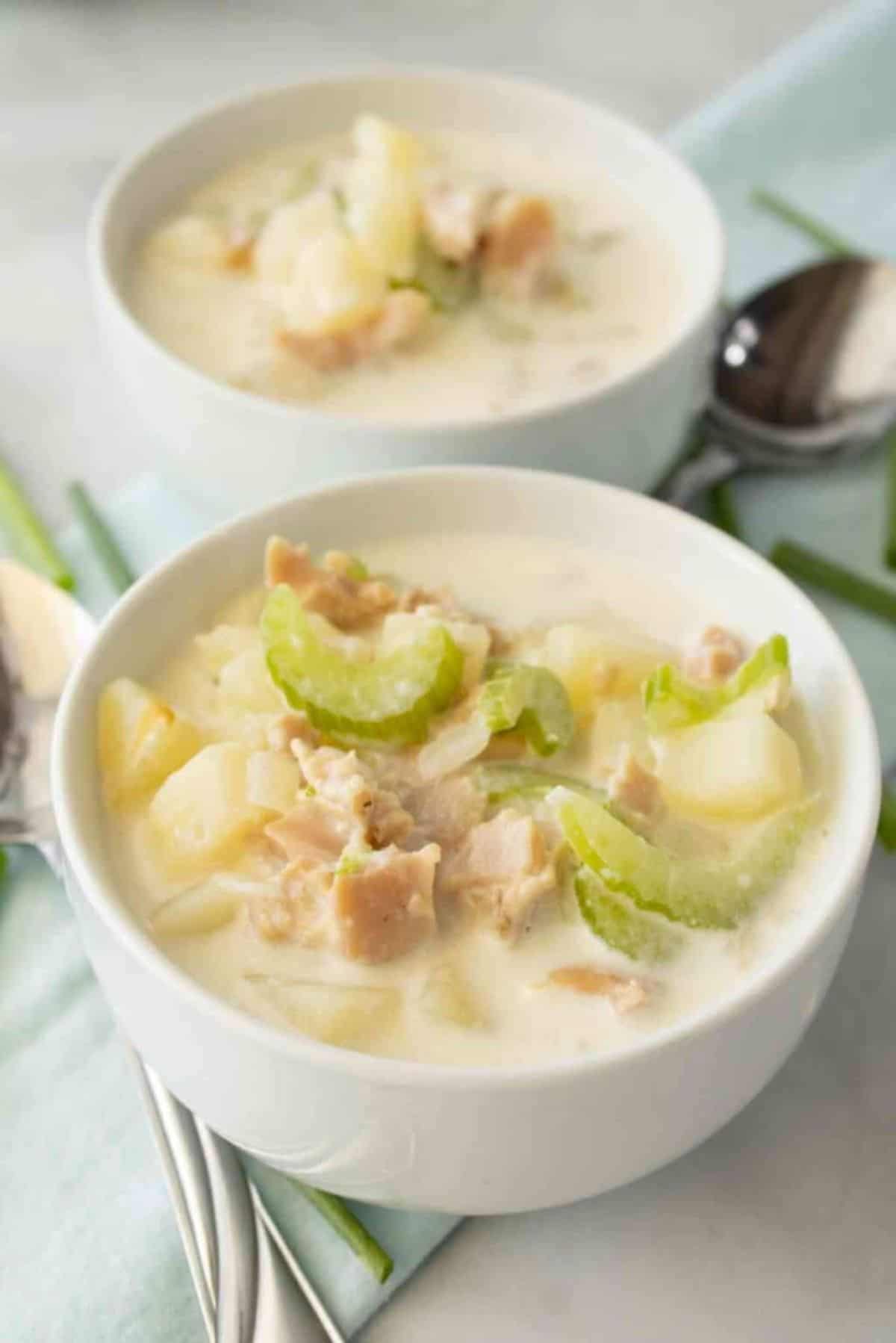 The best clam chowder is easy to make—and this one takes the cake.
This creamy clam chowder tastes as they make it in Maine, and it only requires 30 minutes to complete. You'll pair clams, clam juice, white pepper, half-and-half, and chicken broth for an incredible taste that reminds you of home!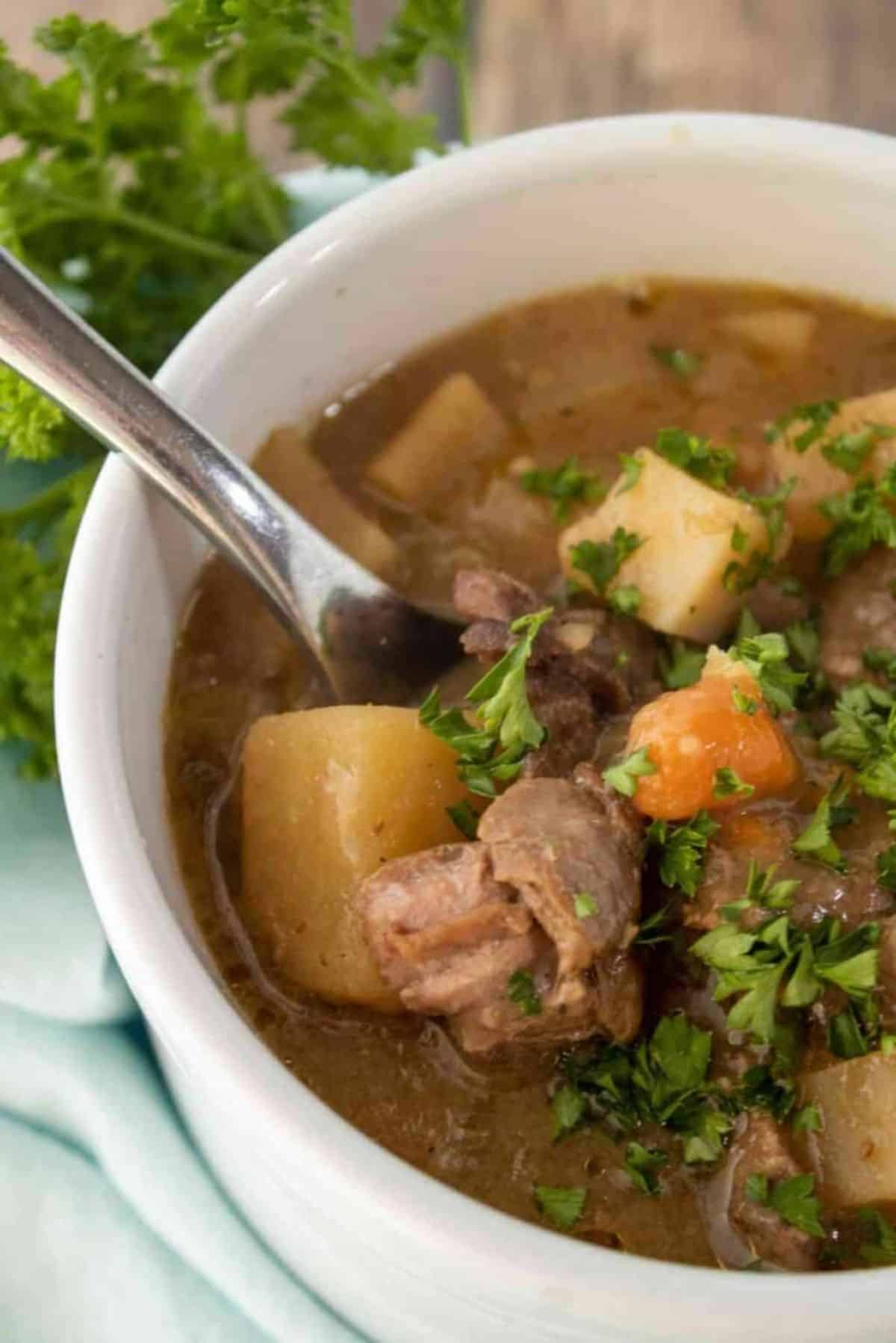 Slow cooking is the way to go, and this easy slow-cooker beef stew is among the easiest soups to make.
You can use leftovers or fresh ingredients, and this soup keeps a long time in your freezer. You'll have to factor in five hours of cook time, so keep this in mind before you start.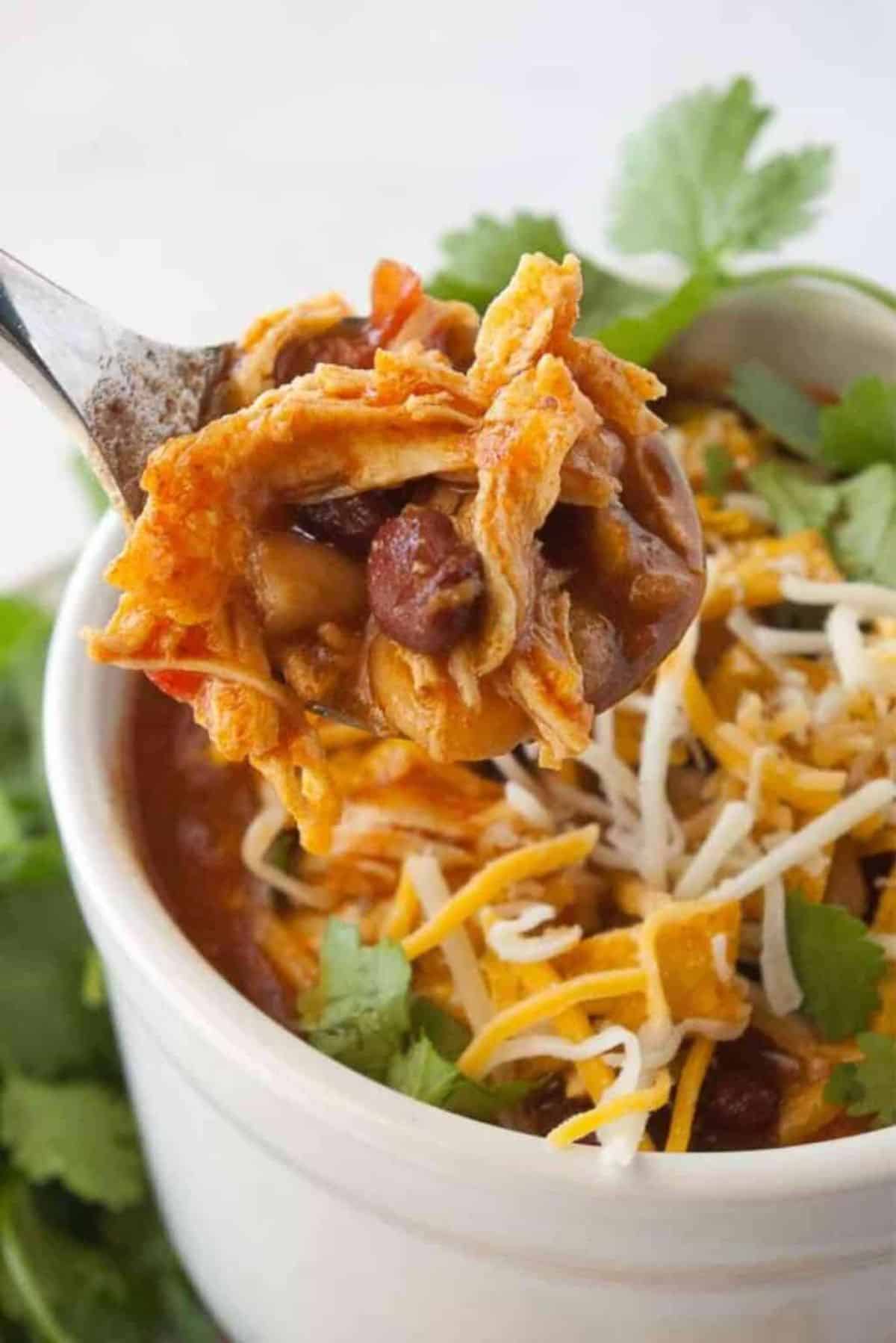 If you're making a grilled cheese—or any other sandwich on this list—consider pairing it with a light and easy tomato soup.
This soup pairs creamy half-and-half with sharp tomatoes and other diced vegetables, making it the perfect easy addition to your home-cooked meal.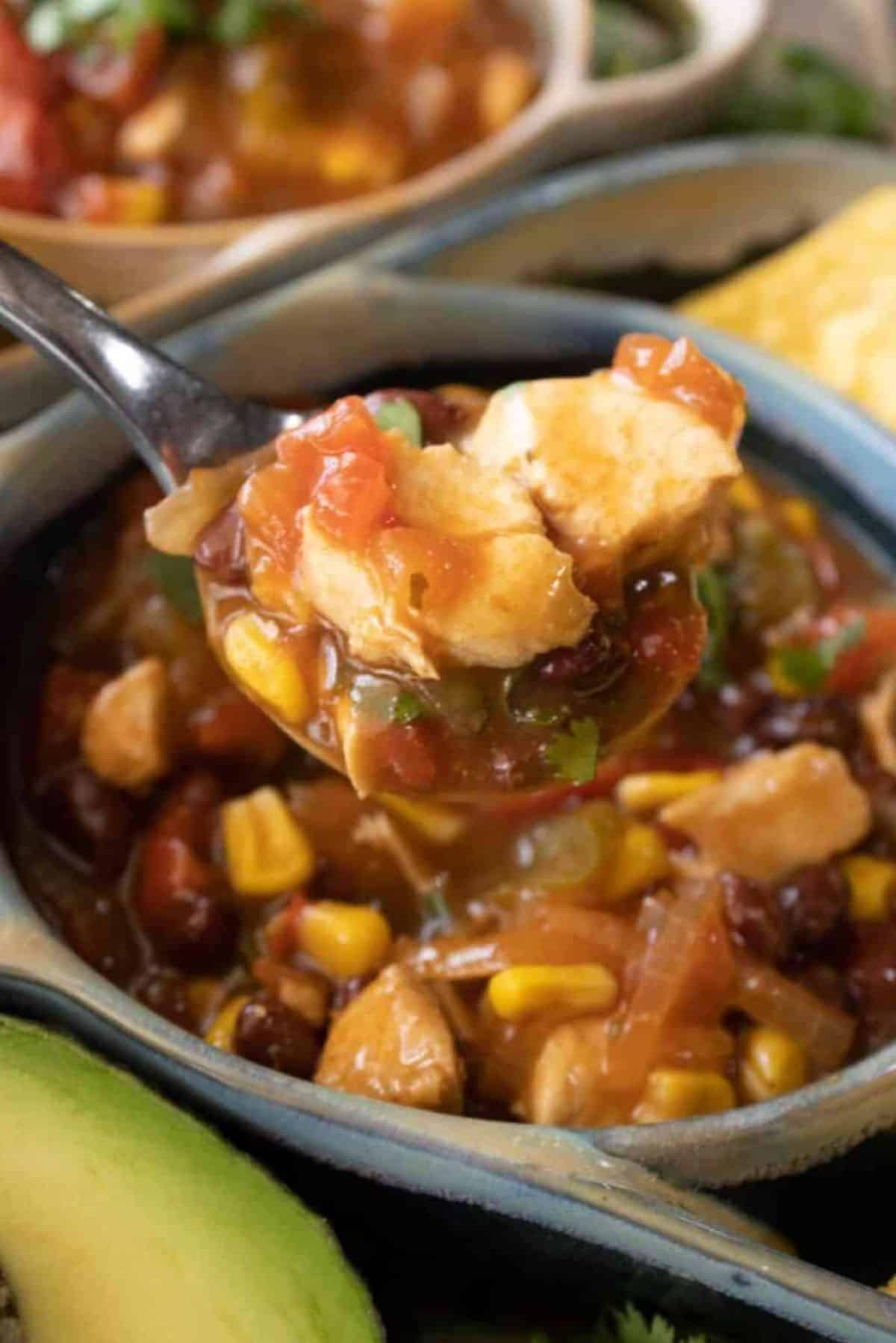 This chicken fajita soup pairs your favorite quintessential Mexican dish with a hearty broth that will fill you up.
While you can pair this soup with another dish, you can also eat it on its own. You'll need salsa, frozen peppers, corn, diced tomatoes, cheese soup, and other delicious ingredients.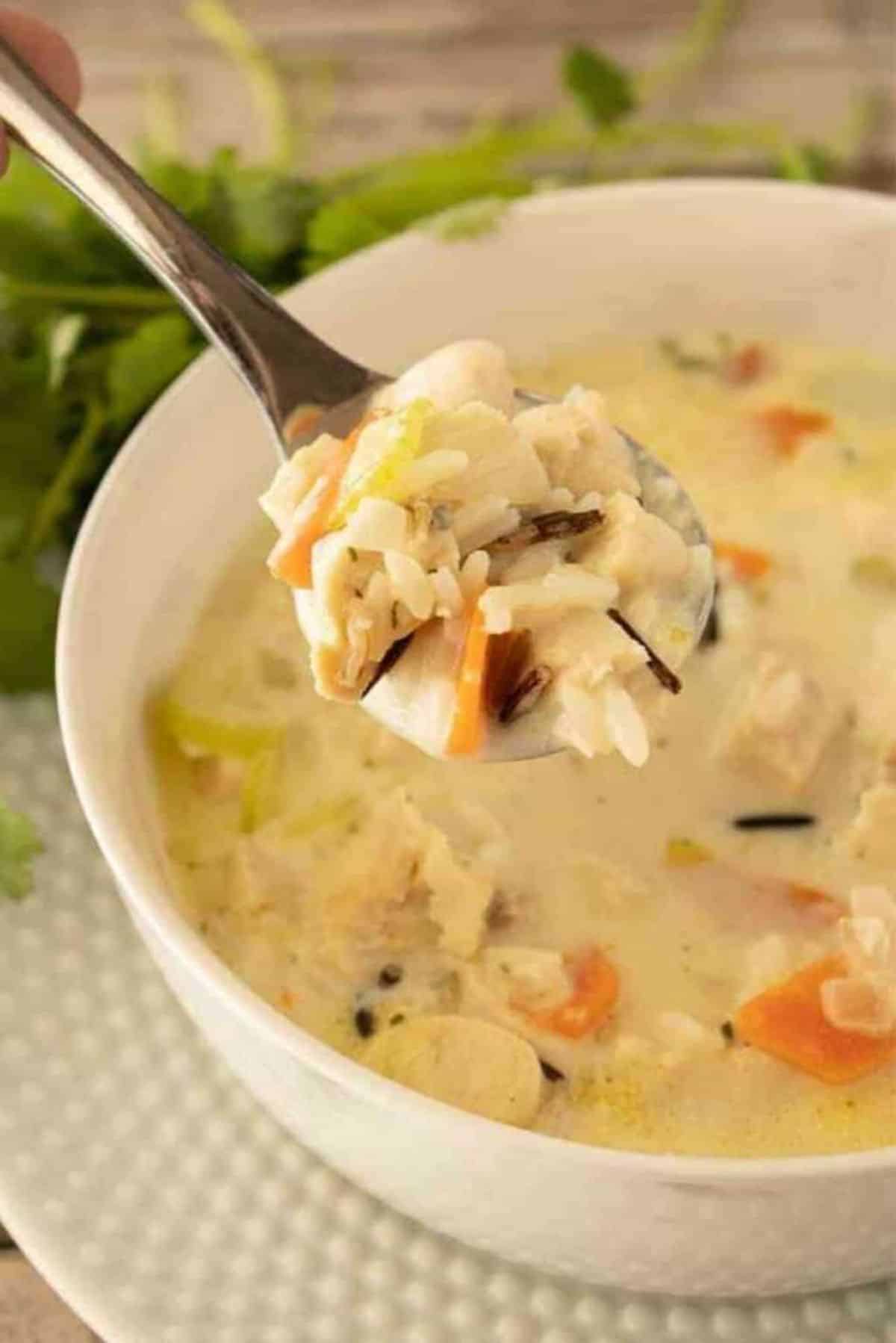 This chicken wild rice soup is the perfect dish for a busy night.
You can make it on the stovetop, and you'll only need wild rice mix, chicken broth, flour, half-and-half, chicken, mushrooms, and several other ingredients.
You can save this soup for later or eat it all at once!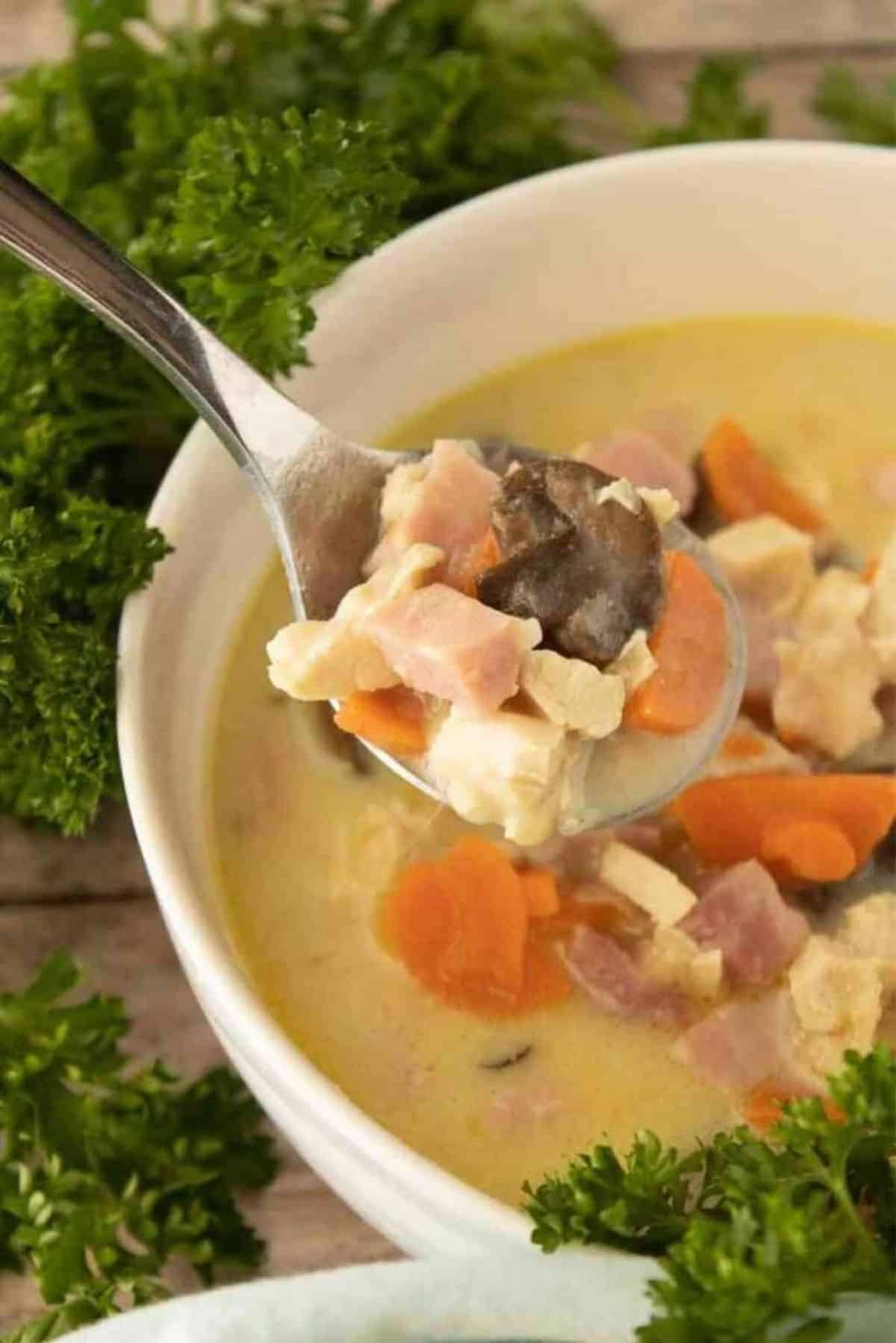 Cordon bleu is a popular dish that consists of meat wrapped with cheese. Now, you can try this French delicacy in soup!
This soup only requires ham, milk, butter, chicken broth, and chicken! Kids love it, and adults love it more.
You've had a sloppy joe—but have you had this recipe? And without the sugary, unhealthy ketchup?
My sloppy joe recipe calls for the healthiest ingredients possible, and with such a high yield, you can feed the whole family.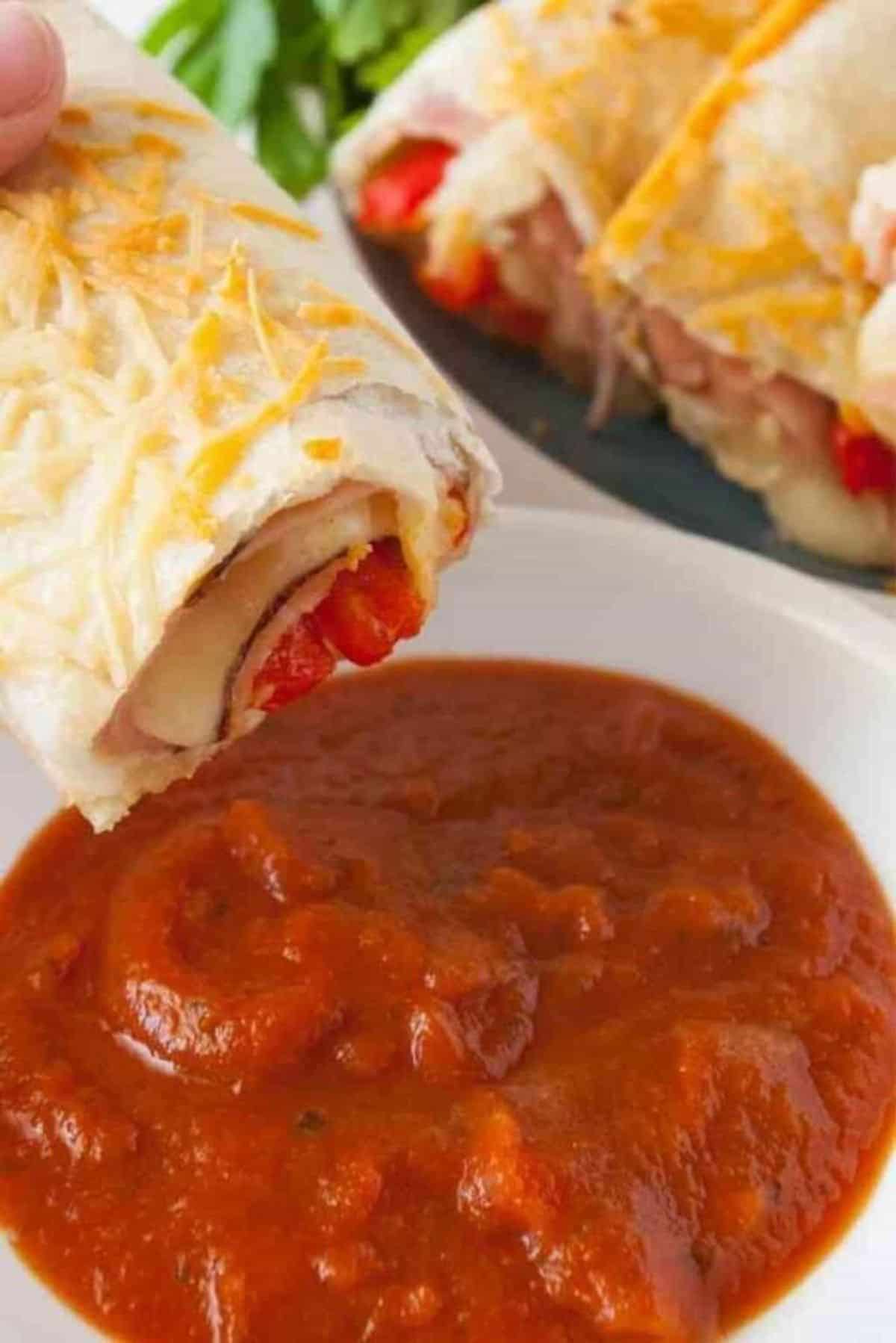 Roll-ups are among the most accessible type of sandwiches to make. You can pre-prepare them or make them on the spot; all they need are tortillas, cheese, and ham. Consider dipping your roll-ups in pizza sauce for added flavor, and share these with your kids!
Roast beef and avocado are two flavors you wouldn't imagine pair well together—but they do.
These roast beef turkey avocado wraps call for tons of fresh ingredients and are perfect for those on a diet!
This sandwich is perfect for a hot summer day. Consider pairing it with a salad for added freshness. All you need is 15 minutes and croissants, chicken, bacon, celery, onions, grapes, and peas.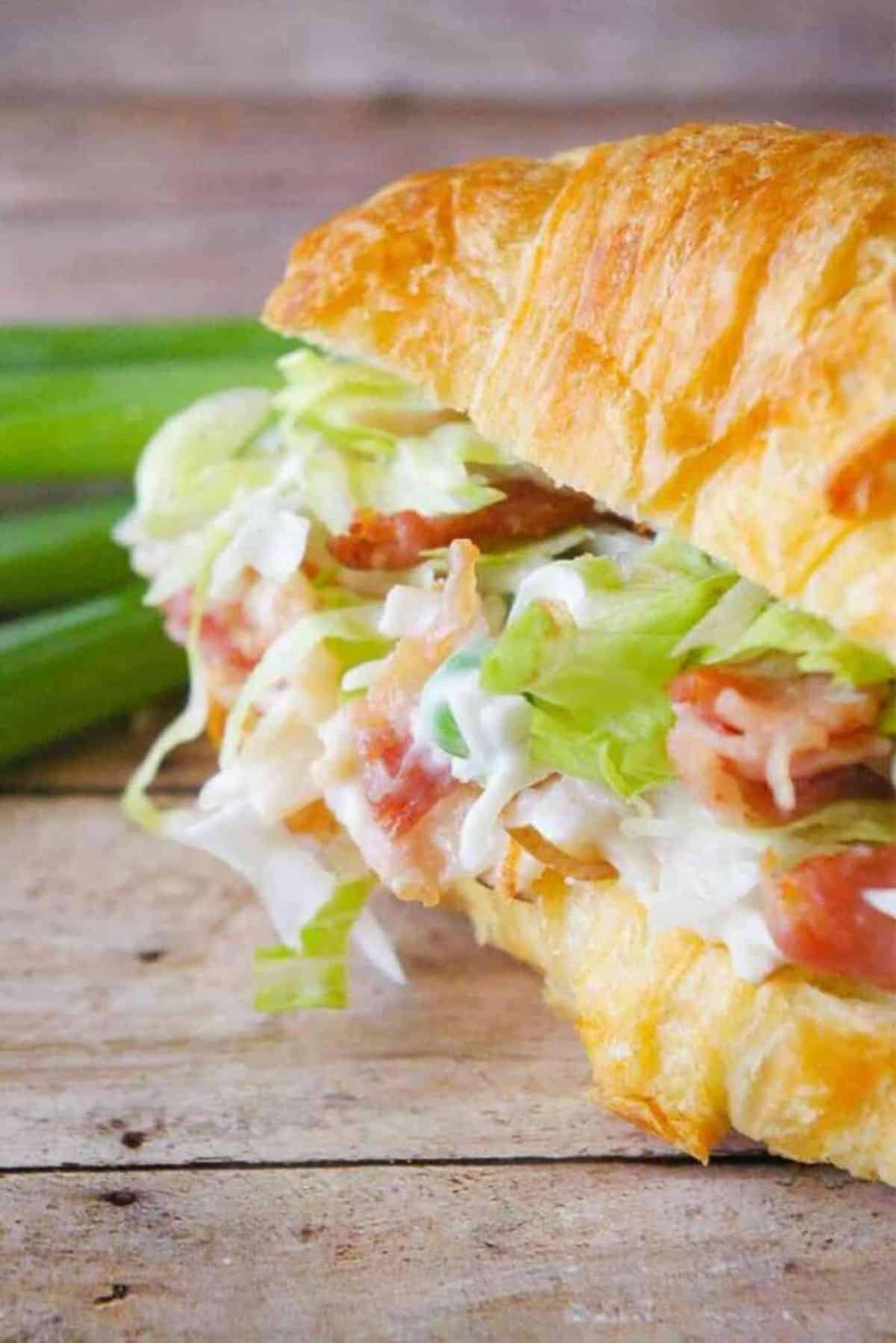 This simple turkey salad croissant is ideal for those looking for a quick bite.
You can use leftover turkey or make it from scratch. Fill your croissants with turkey salad and taste the creamy, crunchy deliciousness.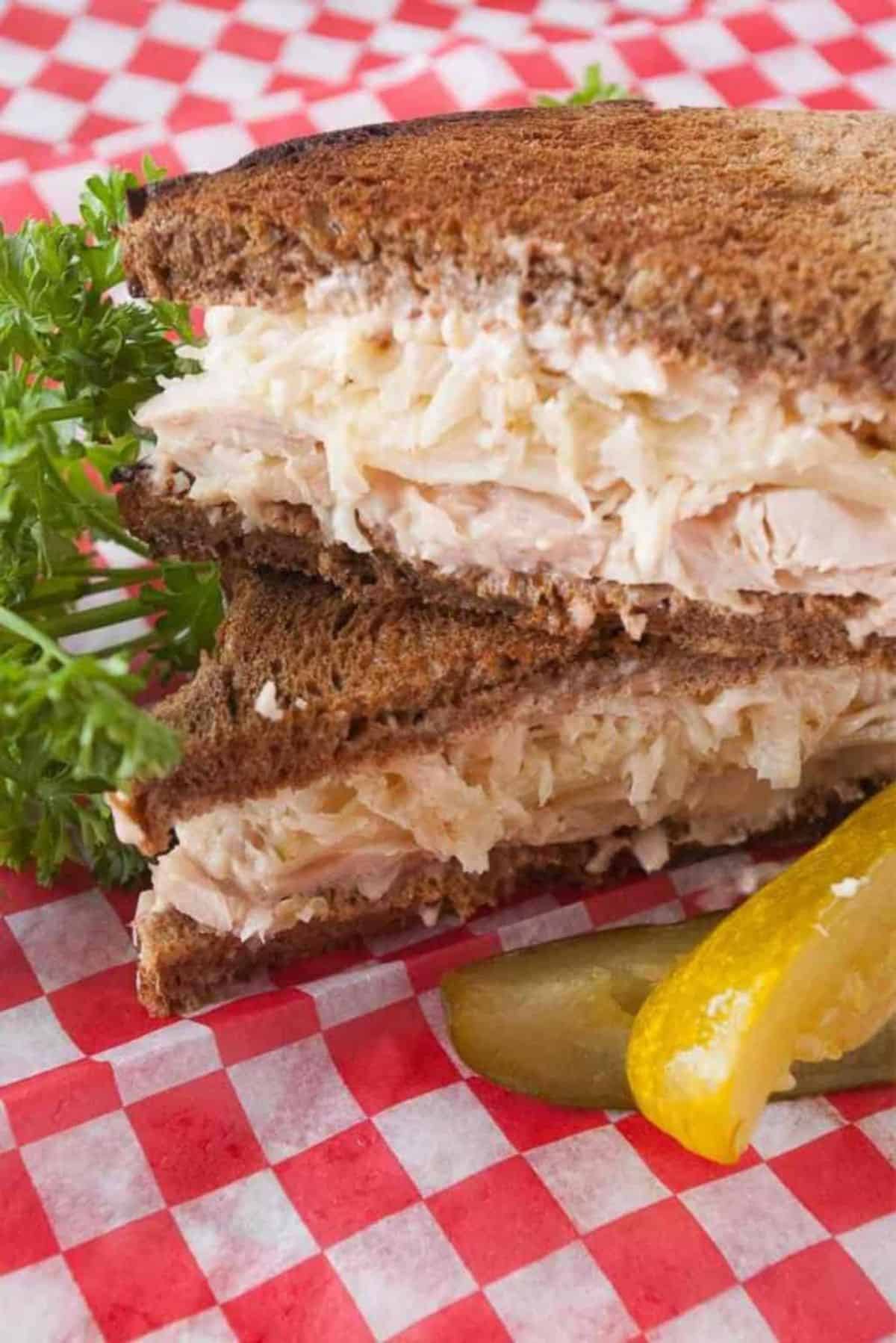 This easy turkey Reuben sandwich is the perfect post-Thanksgiving recipe for any home. You only need rye bread, turkey, sauerkraut, thousand island dressing, and sweet hot pickles to taste.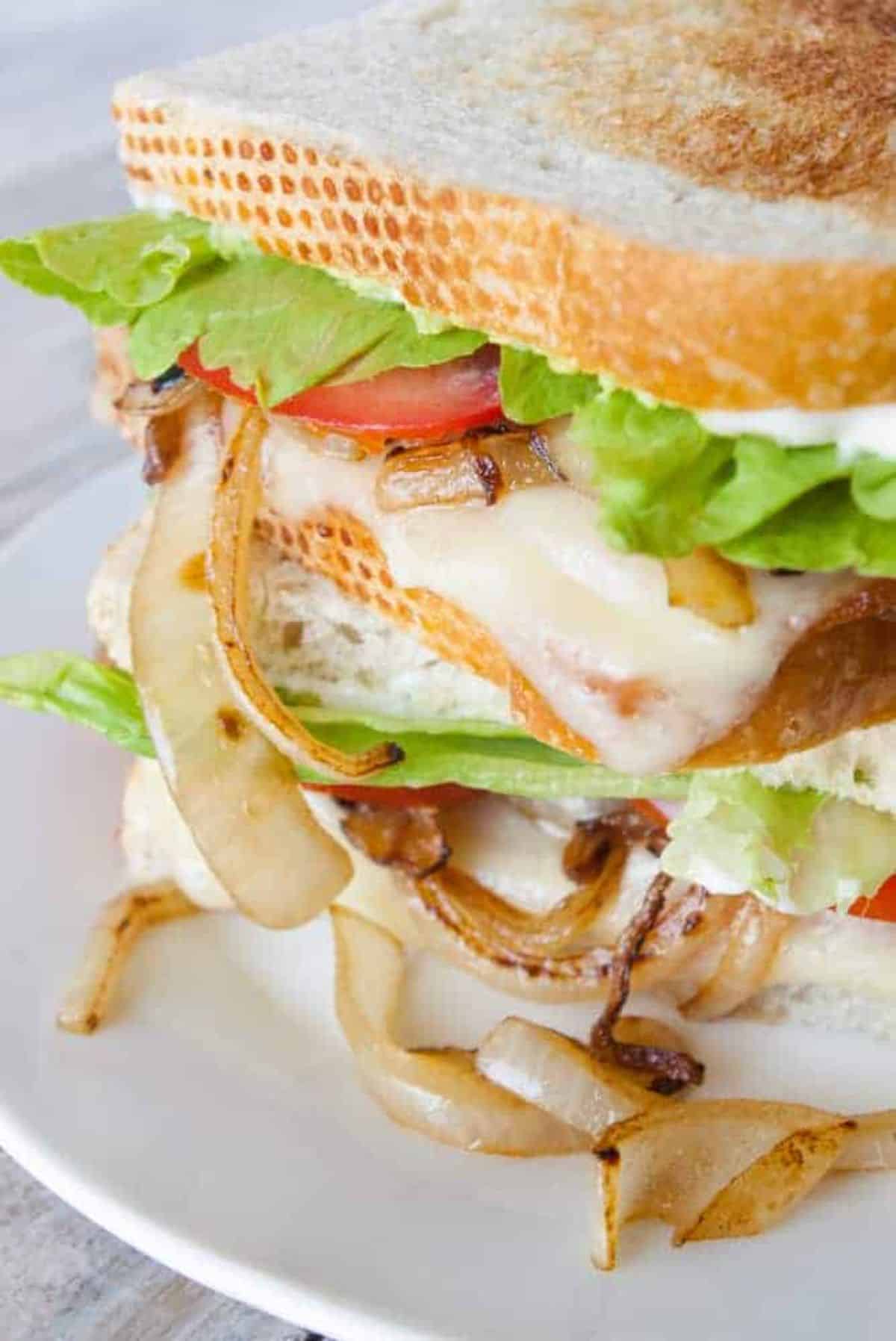 BLTs are among my favorite sandwiches—and this recipe is the best.
You'll use the traditional BLT ingredients with added guacamole. The result is a sandwich that is to die for!
This Overnight Layered Green Salad is a refreshing and satisfying dish that's perfect for any occasion, from a simple weekday lunch to a fancy dinner party.
The salad is made up of layers of crisp lettuce, peas, crunchy celery, and tangy red onions; all topped off with a creamy and savory dressing.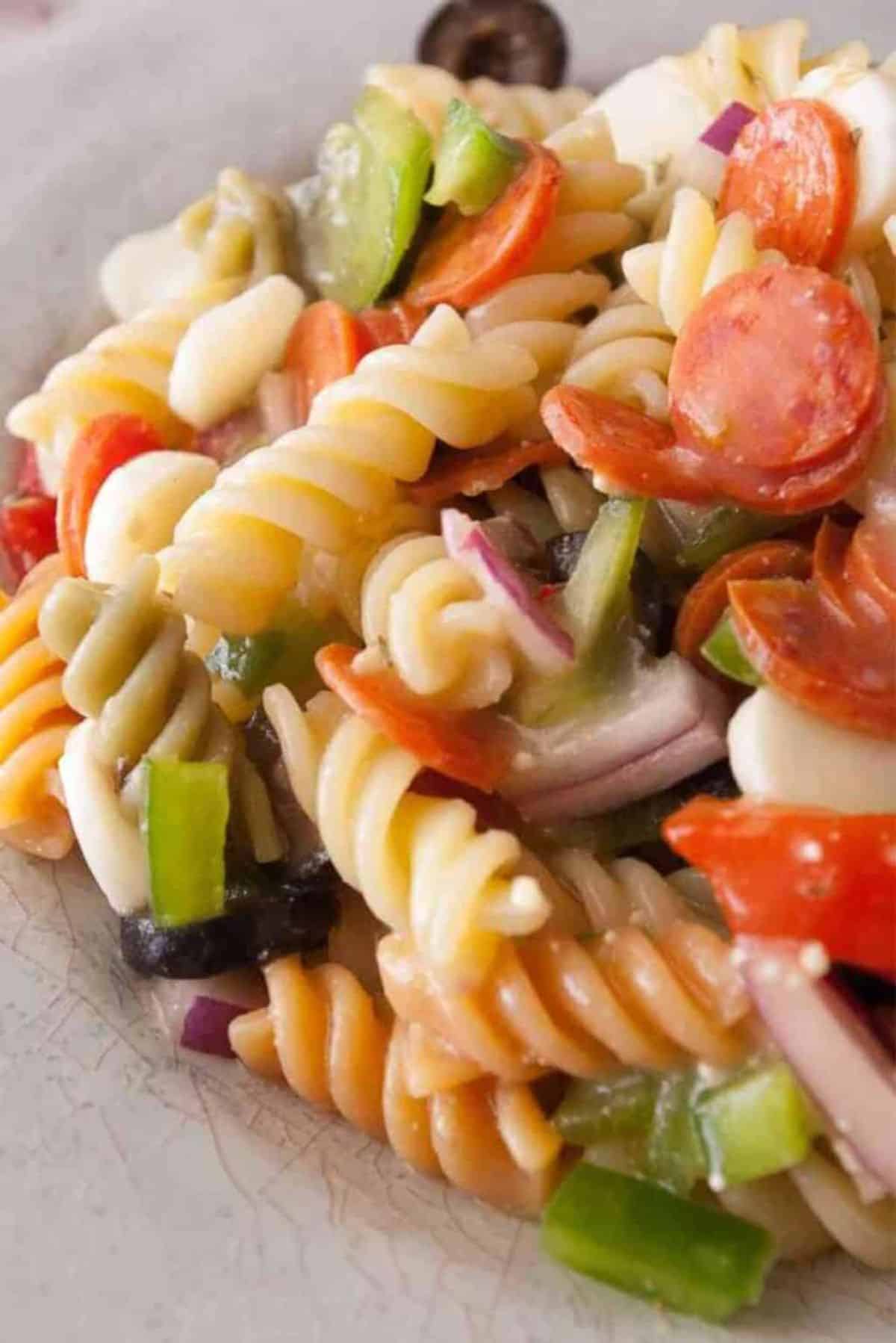 This zesty pasta salad is the perfect addition to any soup—or you can eat it alone.
It only takes 15 minutes to make and calls for traditional pasta salad ingredients.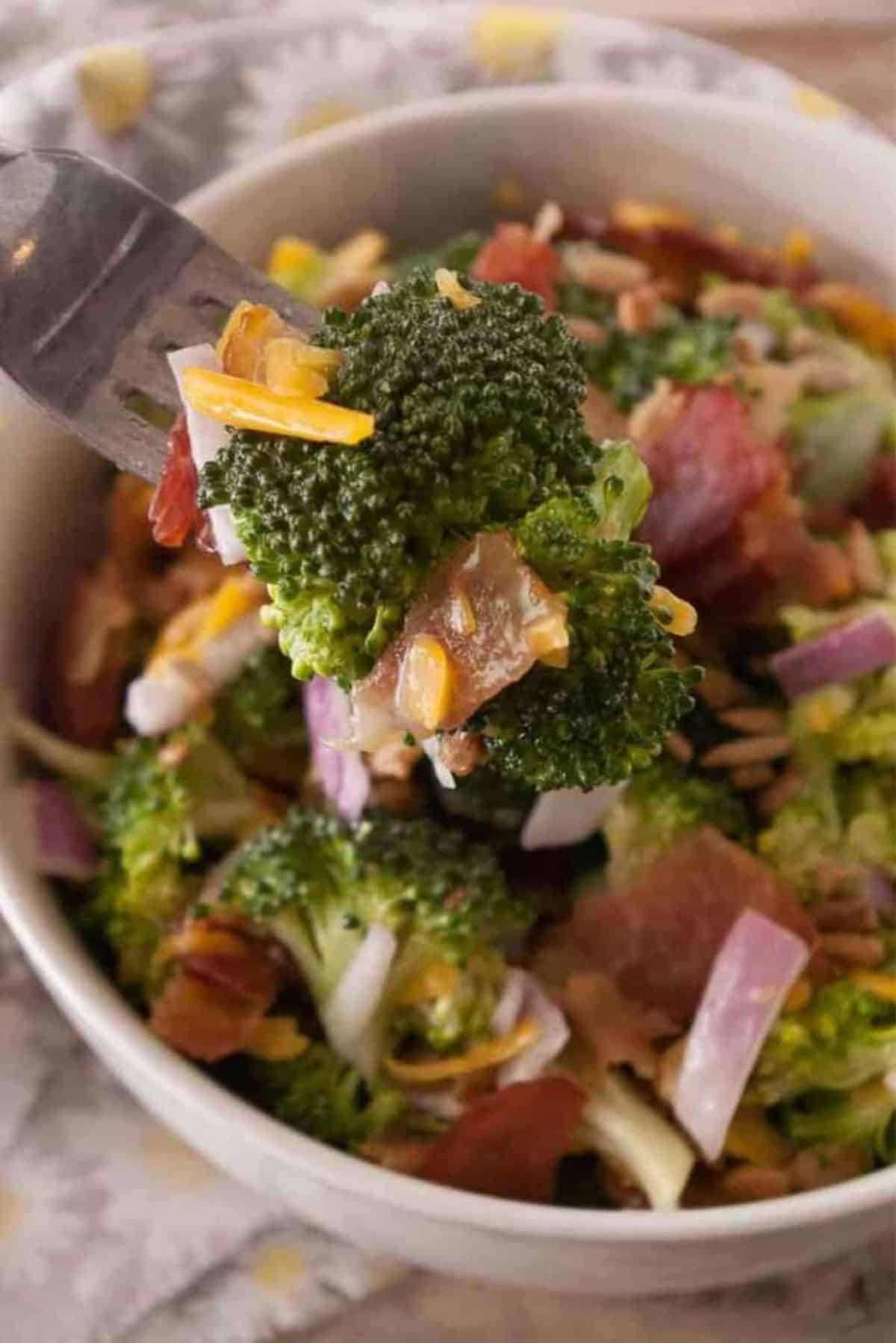 Try a tangy broccoli salad with your turkey salad croissant, or eat it on its own for a light meal.
Thai salad combines the tangy, earthiness of broccoli with creamy flavors and zesty seasonings. It's great for a warm summer day.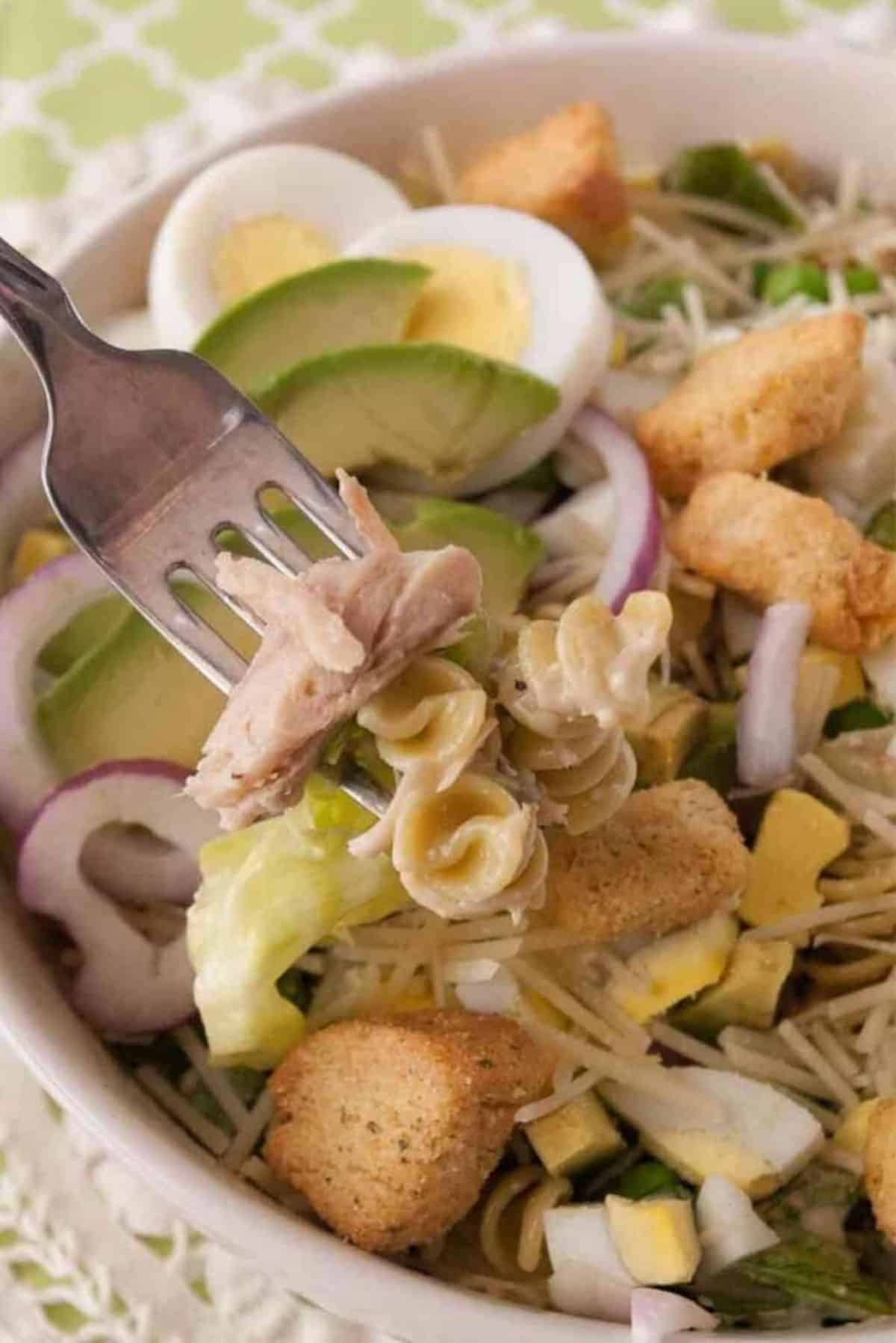 This chicken Caesar pasta salad pairs the best of both worlds. Now, you don't have to choose between Caesar and pasta salad.
Load it up with creamy Caesar dressing for an added kick, and rest assured, knowing your meal is the epitome of good health!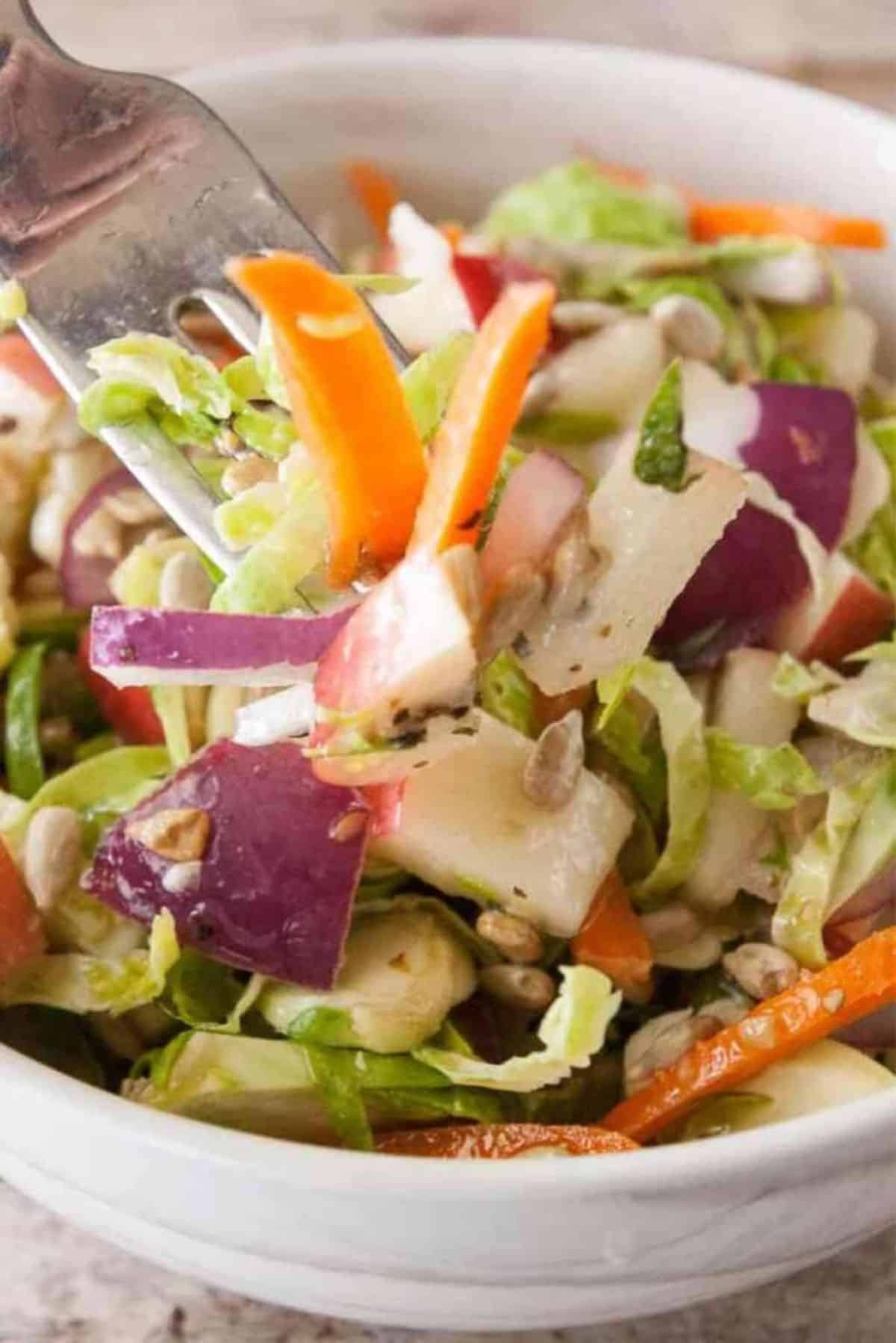 This slaw is not only delicious but it's also packed with nutrients and fiber, making it a great option for a healthy and satisfying meal.
The star ingredient, Brussels sprouts, gives the slaw a nutty and slightly sweet flavor, while the addition of delicious apple and sunflower seeds balances out the dish perfectly.
Wrapping Up
Any recipe on this list is sure to impress your family and friends.
Choose from these quick and easy recipes for a Friday night meal that ends your week on a high note!