Got mountains of leftover Thanksgiving turkey? No worries! Pot pies are an old fashioned favorite that make the ultimate comfort food! The best part of this recipe is the lightly cheesy, creamy sauce holding those thanksgiving leftovers together! Did I mention it freezes really well too?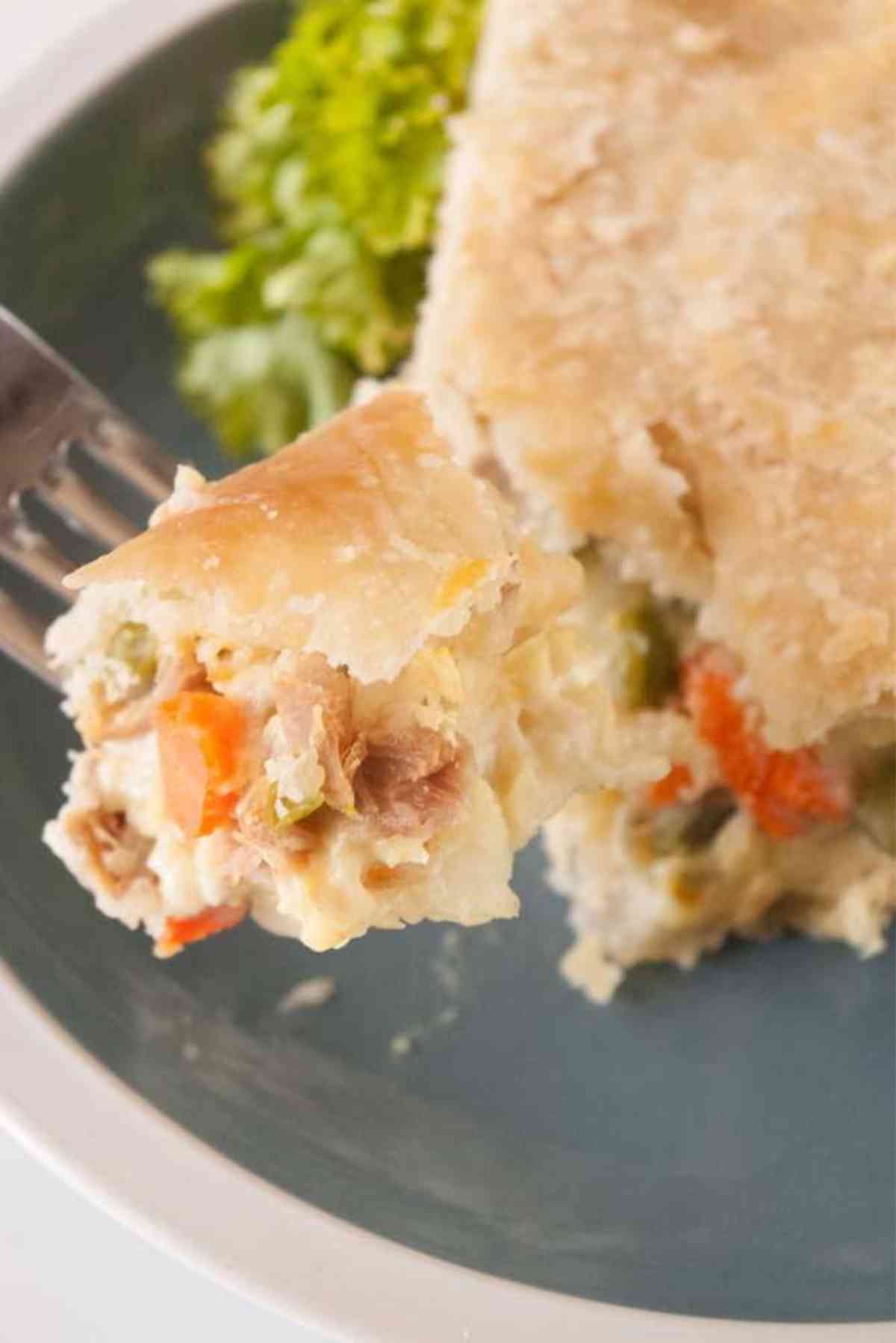 Jump to:
Why You'll Love This Recipe
Got black Friday shopping the day after Thanksgiving? Make this leftover turkey pot pie while you clean up Thanksgiving dinner and boom! Dinner for tomorrow done!
This easy recipe freezes extremely well!
Perfect way to use up leftover turkey!
Ingredient Notes and Substitutions
Double Pie Crust - My favorite recipe for a flaky pie crust is this 3 Ingredient Pie Crust!
Queso Blanco Velveeta - I know some don't care to use Velveeta and yes, you could substitute shredded white cheeses; however, I can guarantee that it won't taste as good.
Leftover Turkey - Can you use chicken instead? Yes! Sub chicken for the turkey and make a fantastic chicken pot pie!
Flour - All purpose flour.
Chicken Broth - aka...chicken stock. Chicken broth mixed up from a chicken base tastes best. Granules tend to have less flavor and are a bit stale. I like the brand Better Than Bouillon. Turkey stock or turkey broth made from a base also works well!
Pie Dish - You will need a deep dish 9-inch pie plate for this recipe. A 10-inch one will work great too!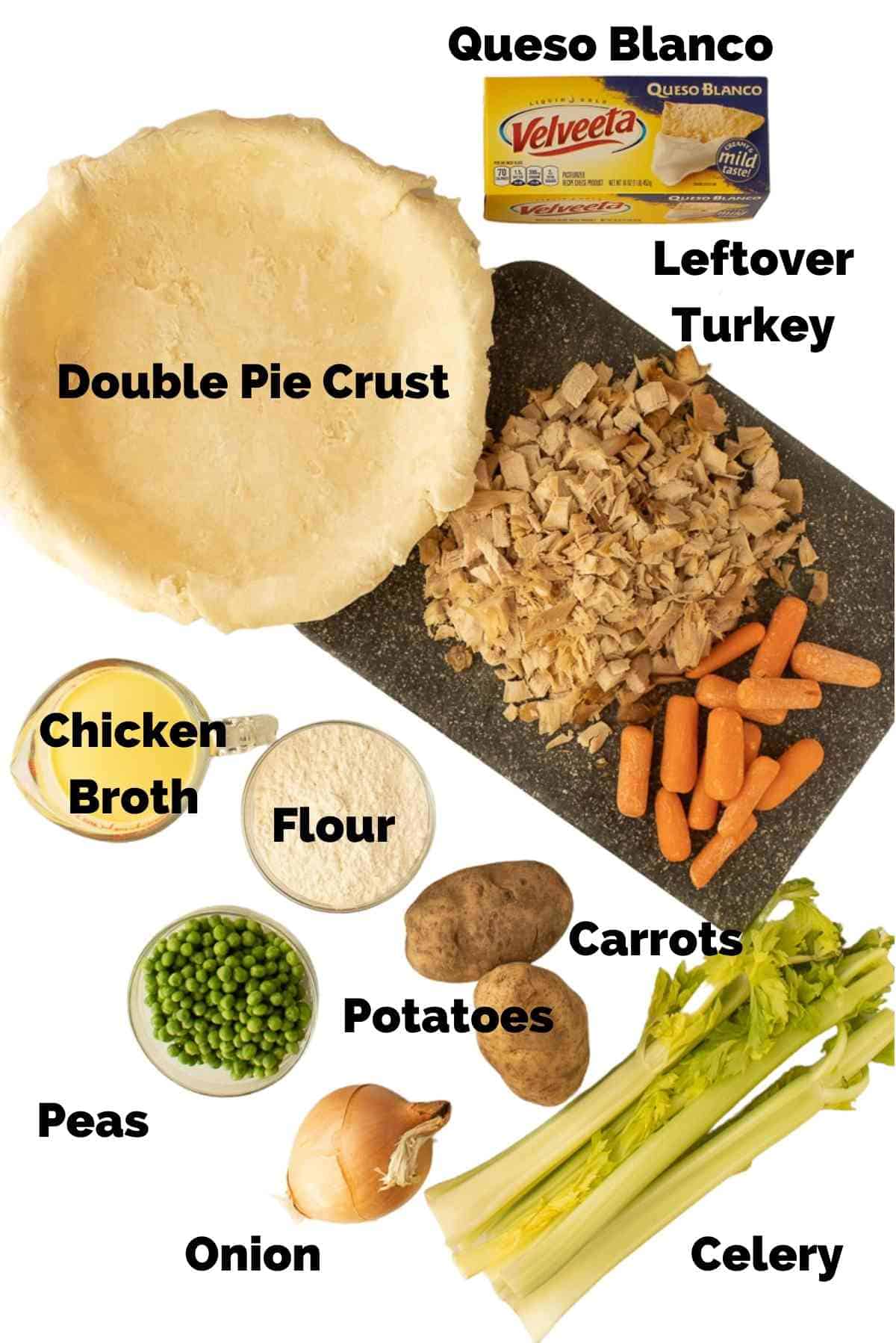 How to Make Step-by-Step Recipe Instructions:
Prepare the pie dough and roll out the crusts.
Place the bottom crust on a 9-inch pie plate and set the top crust aside.
Chop, slice, and dice the other ingredients.
Melt the butter in a deep pan or large skillet over medium-high heat.
Add the chopped carrots and onions.
Cook just until the onions start to look translucent.
Add the flour and stir to make a paste (picture 3).
Slowly add the chicken broth a little at a time, mixing until smooth after each addition.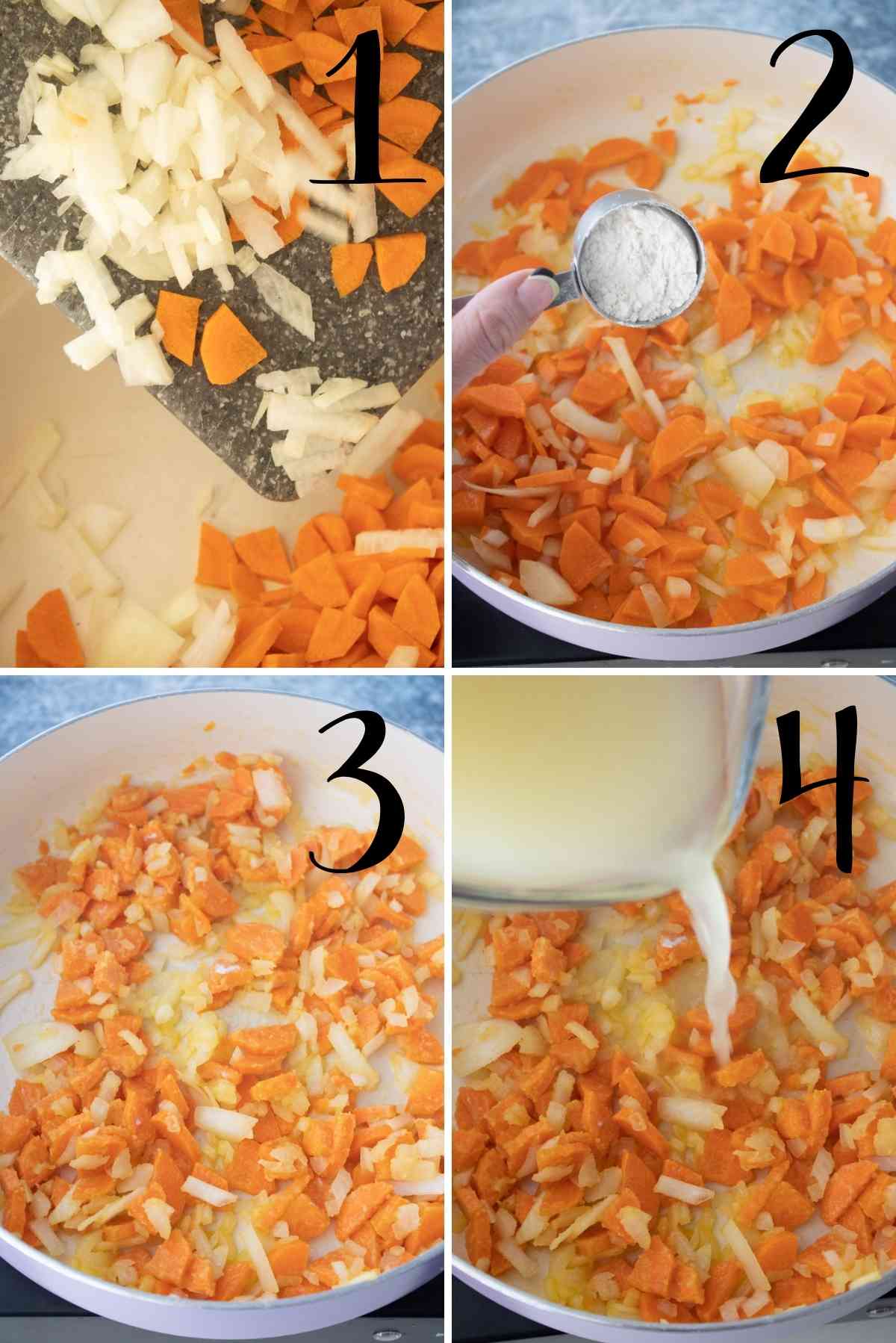 Add the diced potatoes and simmer over medium-low heat until the potatoes are cooked through.
While the potatoes are simmering, preheat the oven to 350 degrees.
Add the queso blanco velveeta and stir until blended in.
Add the chopped turkey meat and peas.
Mix all well to distribute everything evenly.
Pour the turkey mixture into the bottom pie crust.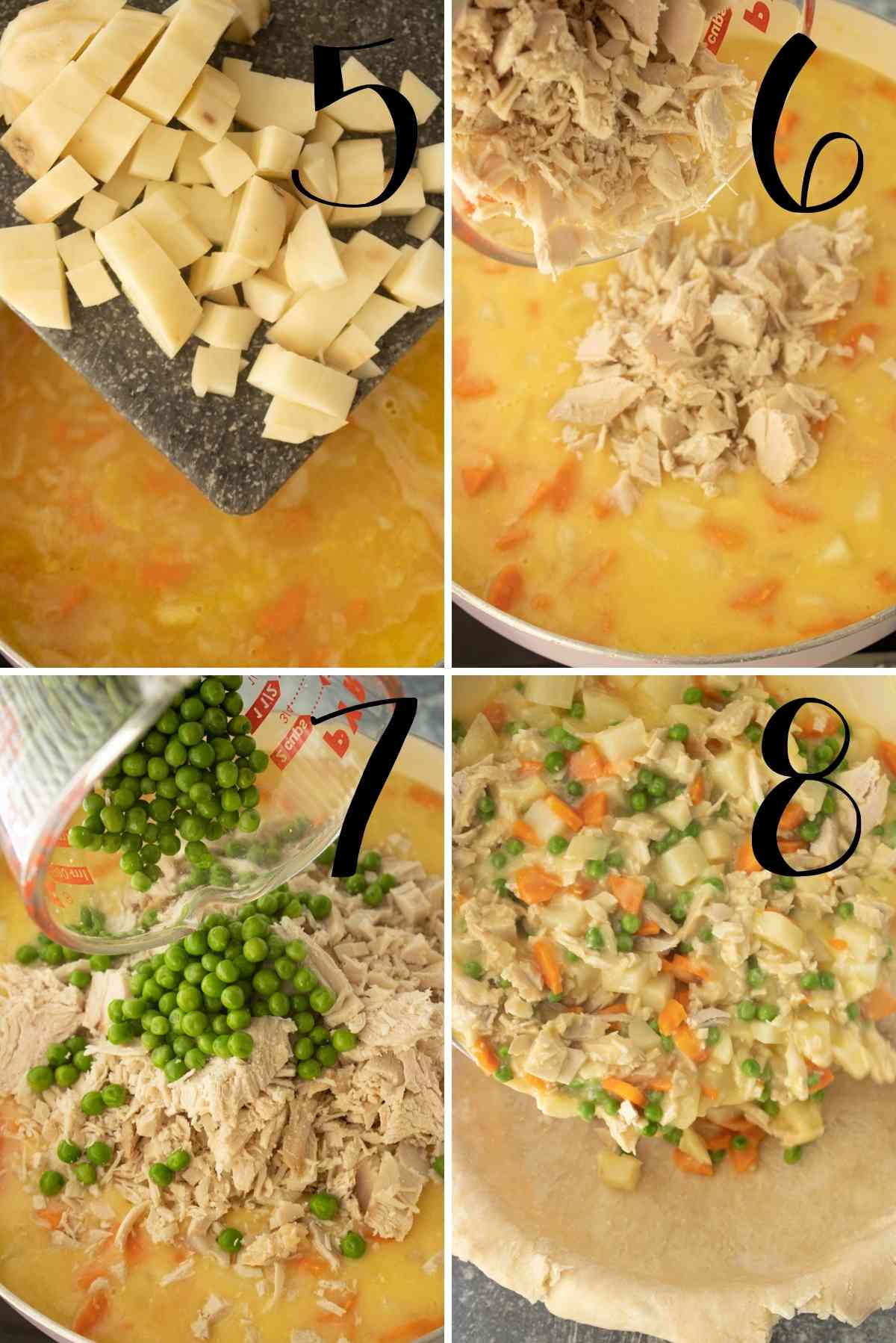 Top the pot pie with the top crust that had been set aside.
Crimp the top and bottom edges together well.
Follow this link for 15 Creative Ways to Finish the Edges of Pie Crust.
Use a sharp paring knife to cut small slits in the top of the crust to allow extra steam to vent out during cooking.
Bake in a preheated oven at 350 degrees for 1 hour and 15-30 minutes.
The pot pie crust should be golden brown.
I recommend cooling for 15 minutes before slicing and serving.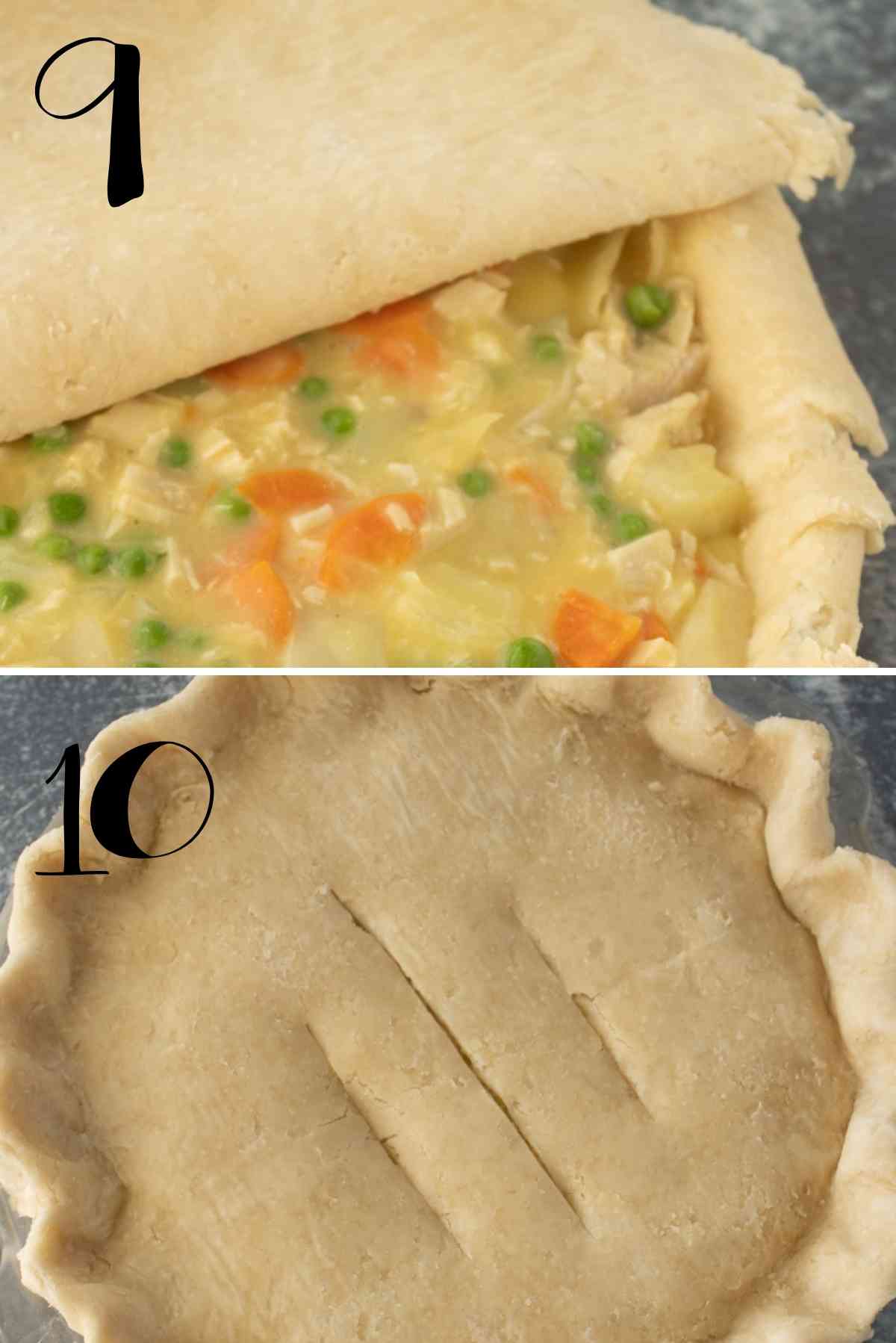 Recipe FAQs
Related Recipes for Turkey Leftovers
Have you tried this recipe? If so, leave me a rating and a comment below! And don't forget to subscribe to my newsletter to get my latest recipes sent right to your email! You can also follow me on Facebook, Pinterest, and Instagram!
Thanks for stopping by! Before you leave, take a peek at my most popular recipes!