Ratatouille is a delectable, healthy French vegetable dish that people typically make with eggplant, bell peppers, zucchini, onions, and tomatoes.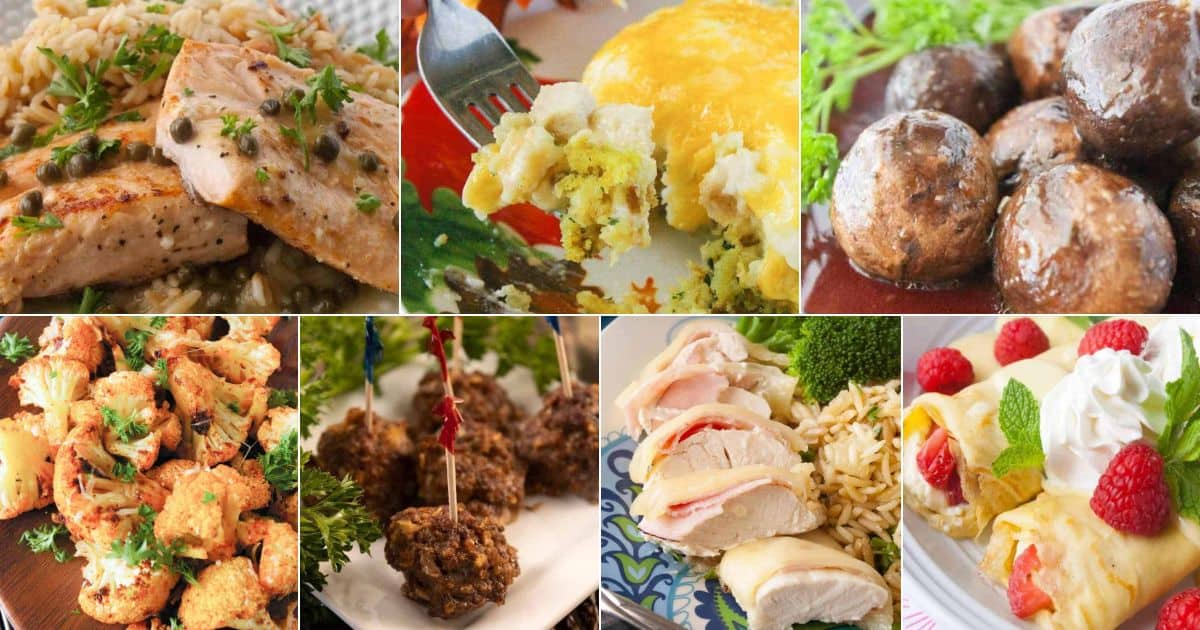 It's also usually flavored with herbs like thyme and rosemary, giving it an inviting taste that pairs well with various dishes.
Here are 17 dishes that go with ratatouille.
Jump to: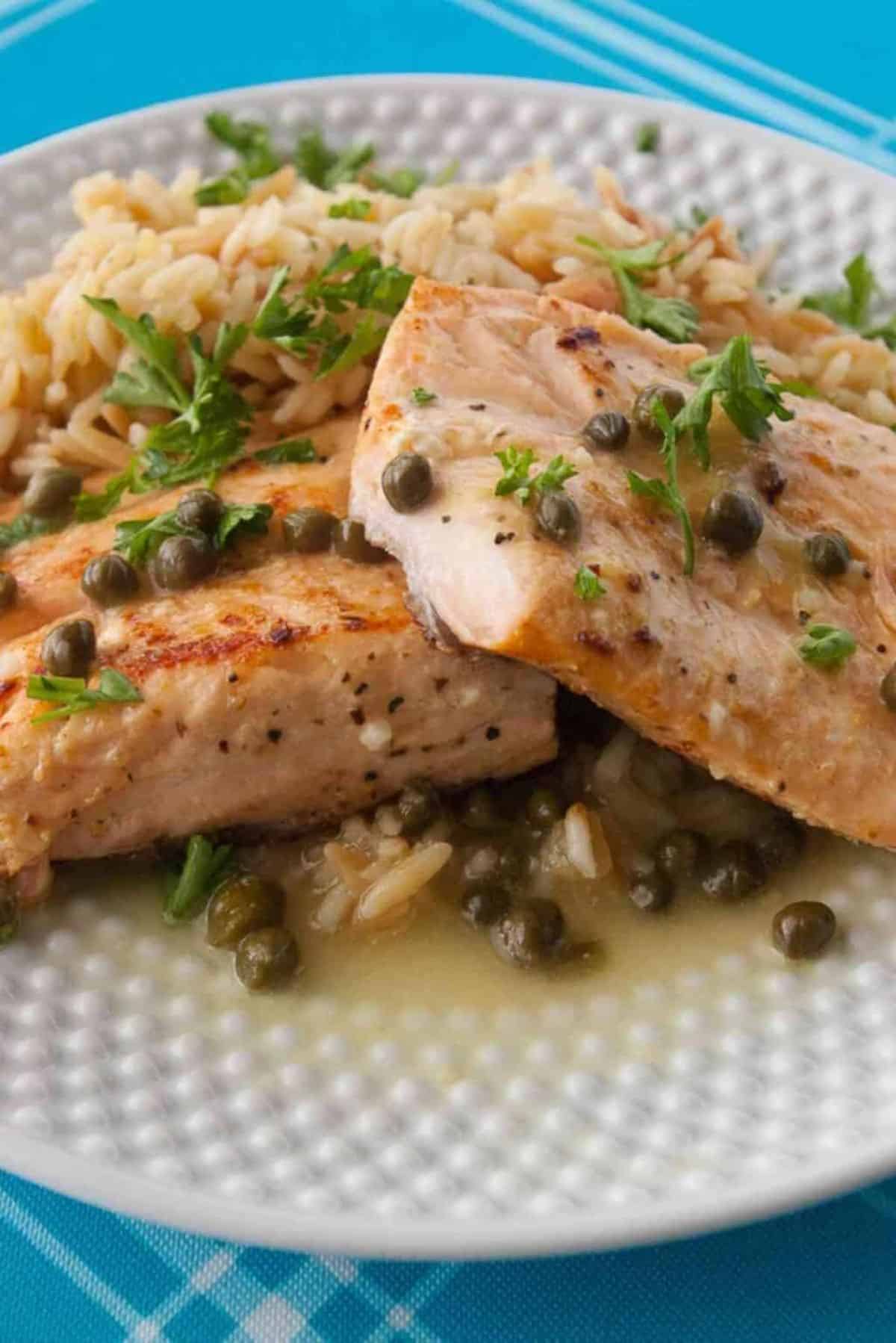 The delicate and flaky salmon filets provide a light and protein-rich option that pairs well with the hearty flavors of ratatouille.
And more specifically, with this piccata, the tangy and citrusy flavors of salmon piccata complement the herbaceous and vegetable-rich flavors of ratatouille.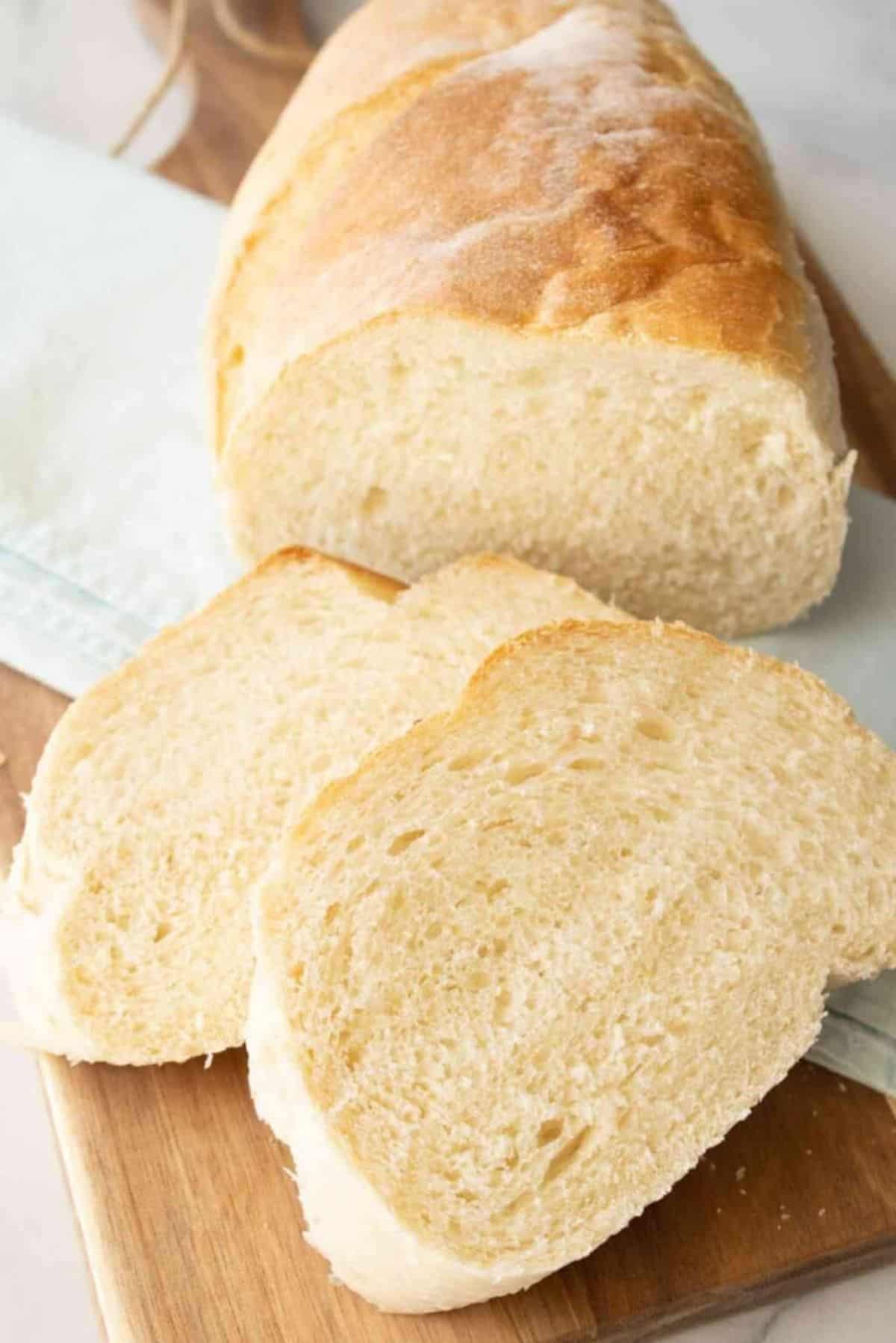 This crusty and chewy baguette makes for a simple and rustic accompaniment to scoop up the ratatouille.
It's also a great way to mop up all of the delicious sauce at the bottom of your bowl to ensure you don't leave any of the delicious tomato-based flavors behind.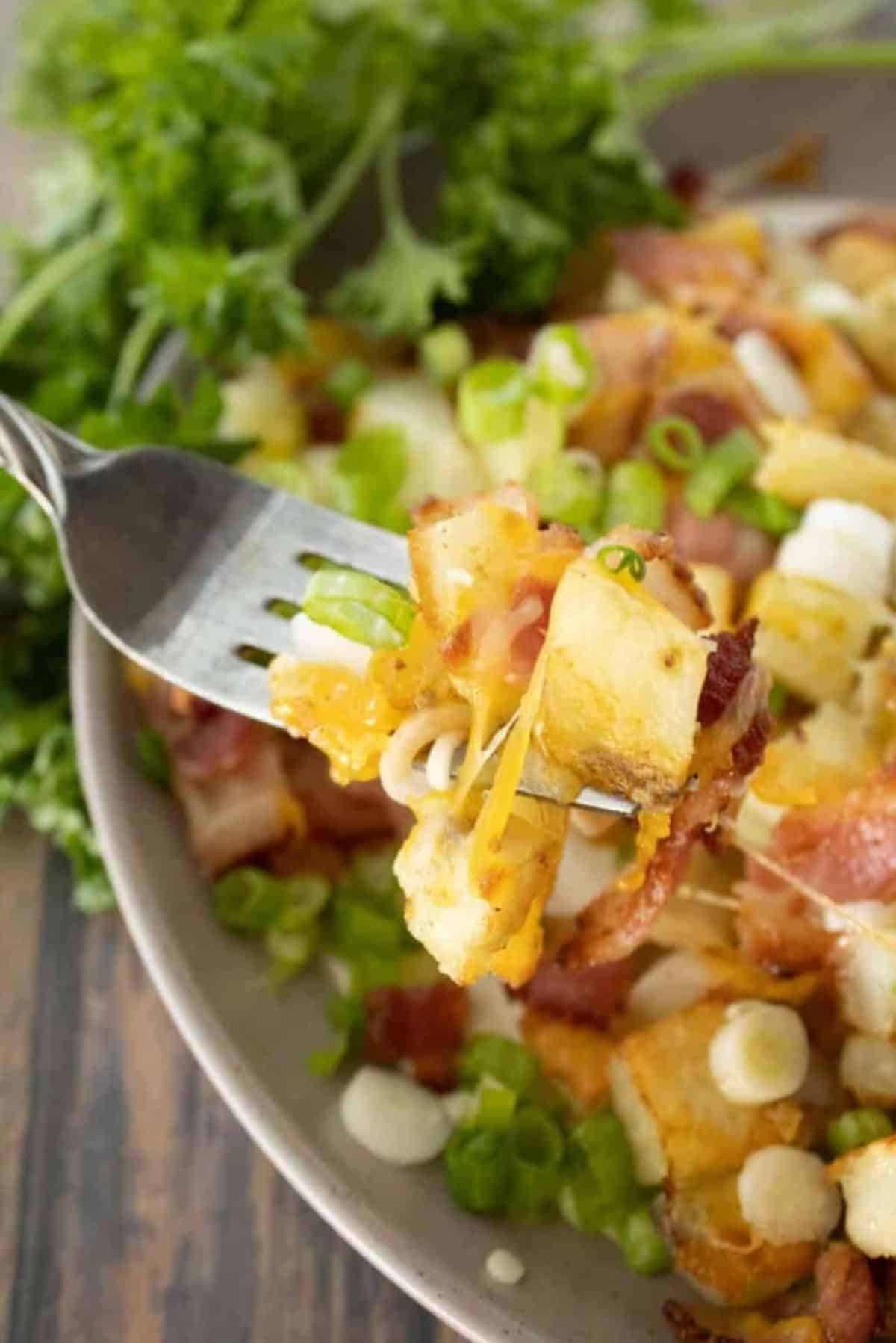 The crispy and flavorful roasted loaded potatoes with butter, bacon, and shredded cheese typically go well with chicken and fish dishes, but it also goes swimmingly with ratatouille.
We recommend adding herbs like rosemary and thyme, providing a comforting and savory side dish to pair with the veggie-filled ratatouille.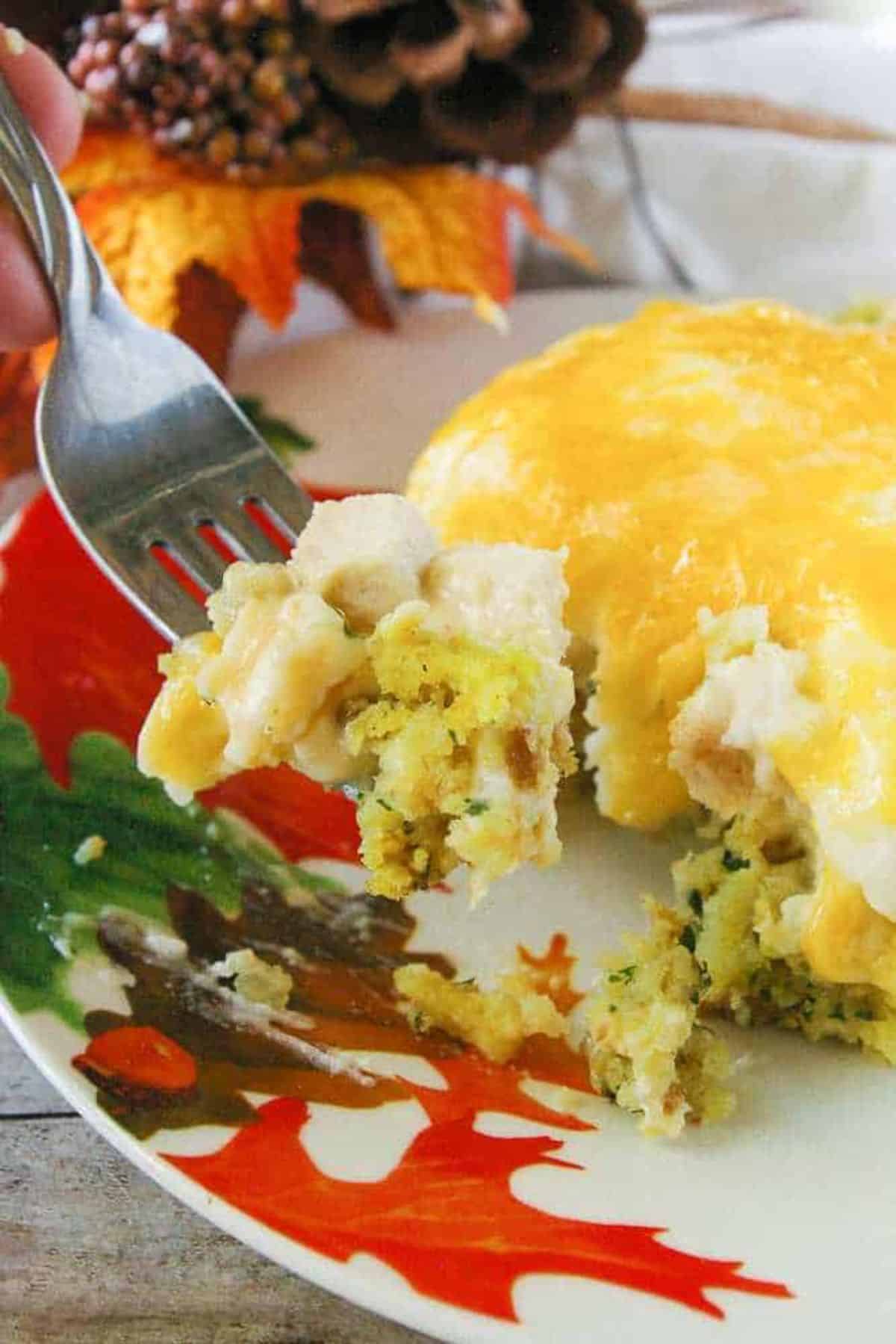 An after-Thanksgiving casserole can be a delicious pairing with ratatouille due to the contrasting flavors and textures.
The richness of the casserole, with its savory and comforting notes from the leftover Thanksgiving ingredients, can complement the light and herbaceous flavors of the ratatouille.
The creamy and cheesy elements in the casserole also contrast the fresh and bright flavors of the ratatouille.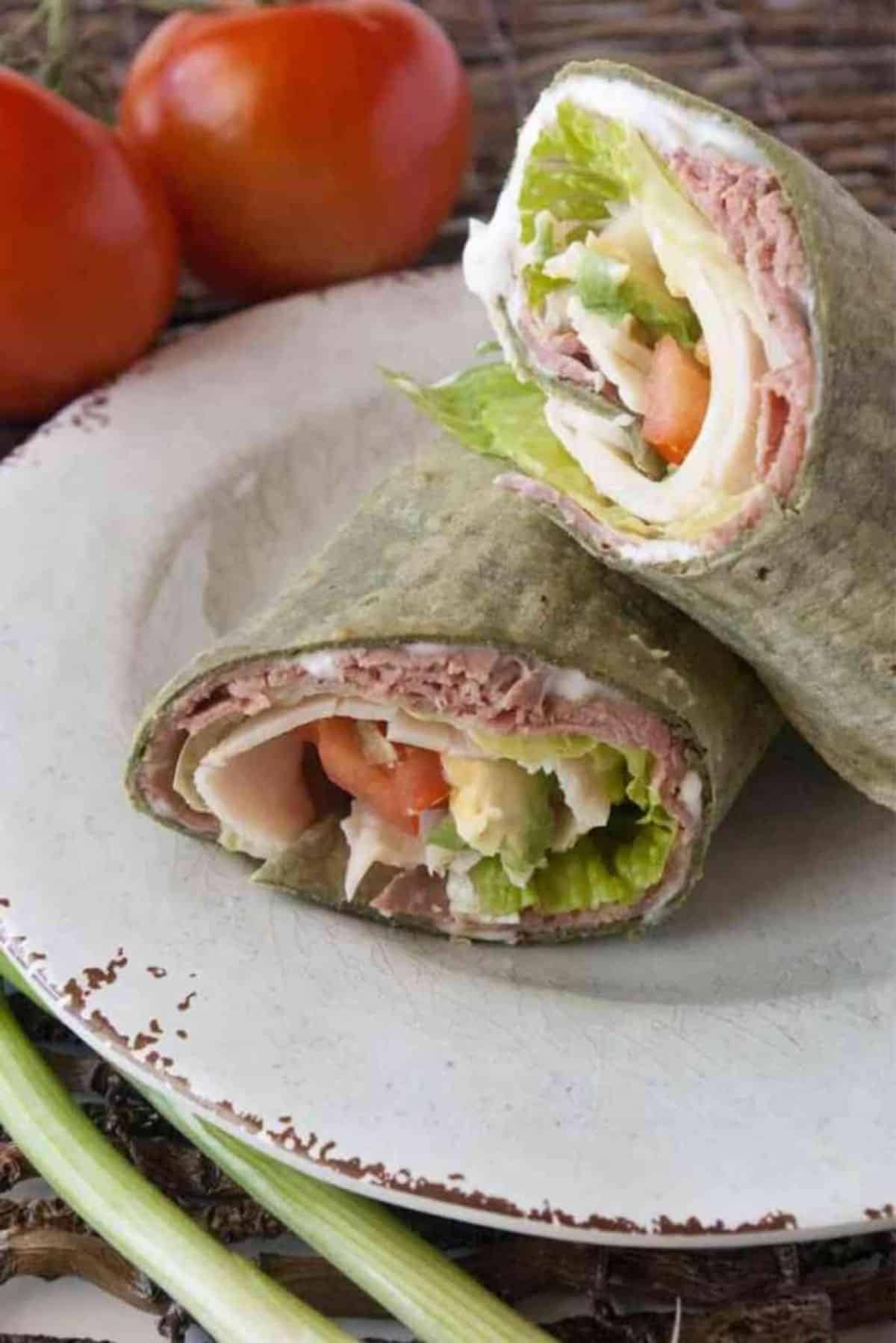 The savory and juicy roast beef and turkey, wrapped in a soft and flavorful wrap, is a hearty and satisfying protein option that complements ratatouille's herbaceous and vegetable-rich flavors.
Meat lovers who appreciate bold and robust flavors tend to enjoy this dish.
It makes a satisfying meal for lunch or dinner, and it'd be especially appealing during spring or fall.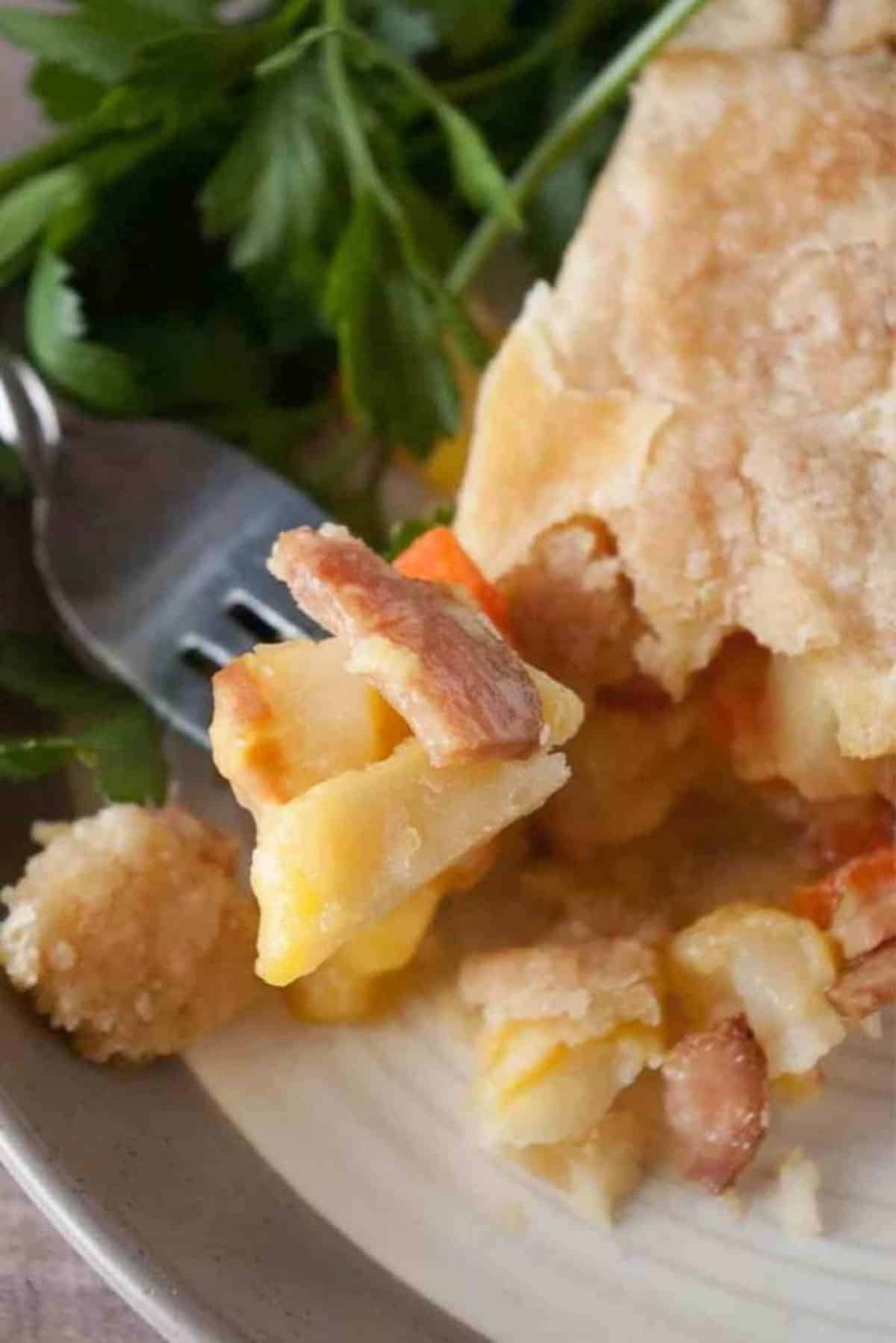 Ham and cheese pot pie is a delightful accompaniment to ratatouille due to its savory and comforting flavors.
The smoky and salty notes from the ham, combined with the creamy and cheesy elements of the pot pie, create a delicious contrast to the fresh and tangy flavors of ratatouille.
Those who enjoy hearty and indulgent comfort food would appreciate this pairing, and it would be perfect for a cozy winter meal or a weekend dinner.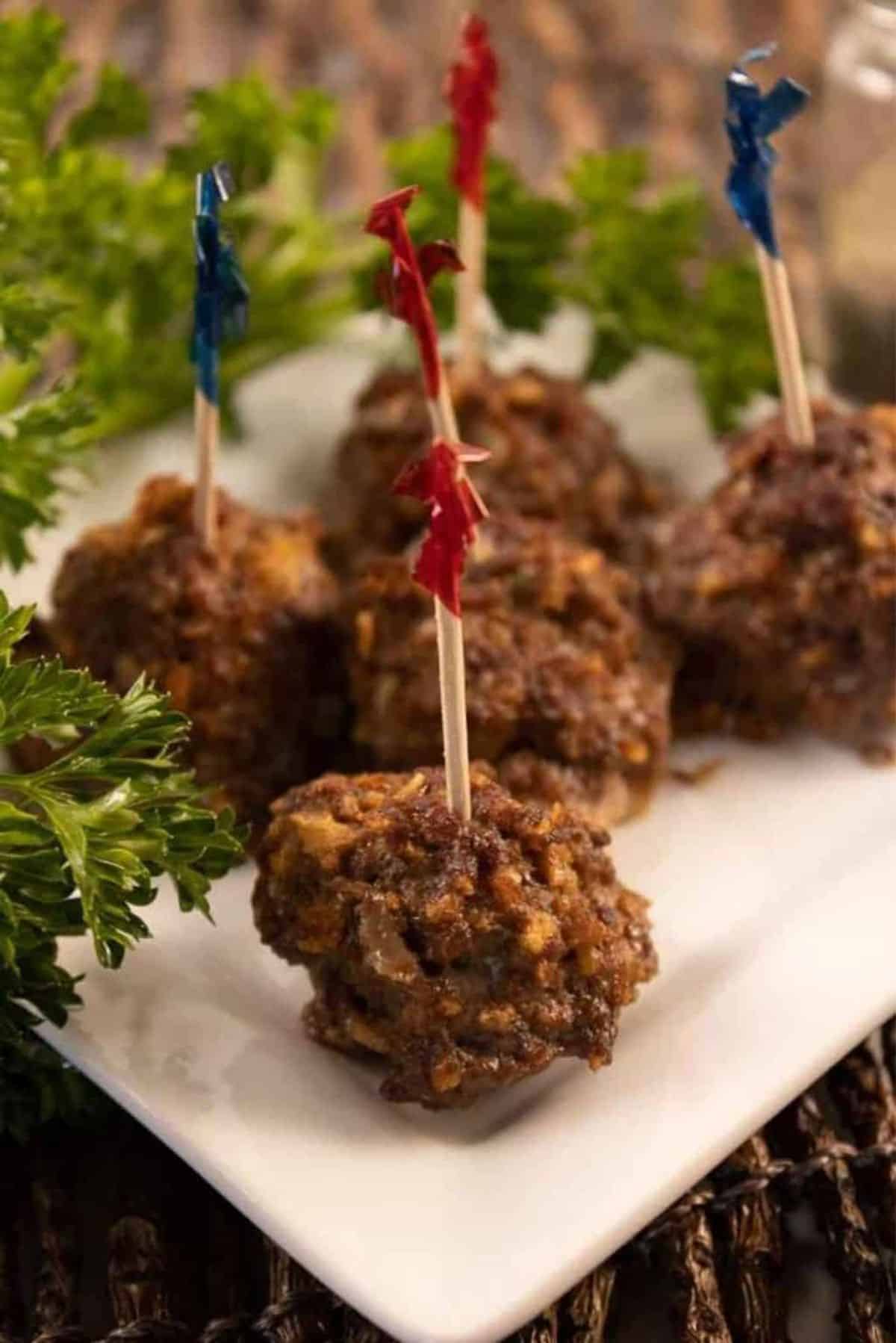 This Easy Beef Meatballs recipe provides a delectable way to enjoy ratatouille, as the beefy and umami-rich flavors of the meatballs contrast nicely with the herb and vegetable-filled flavors of ratatouille.
People enjoy serving beer meatballs with ratatouille for special family dinners, but it's quite easy to make, so you can even prepare it on a weeknight!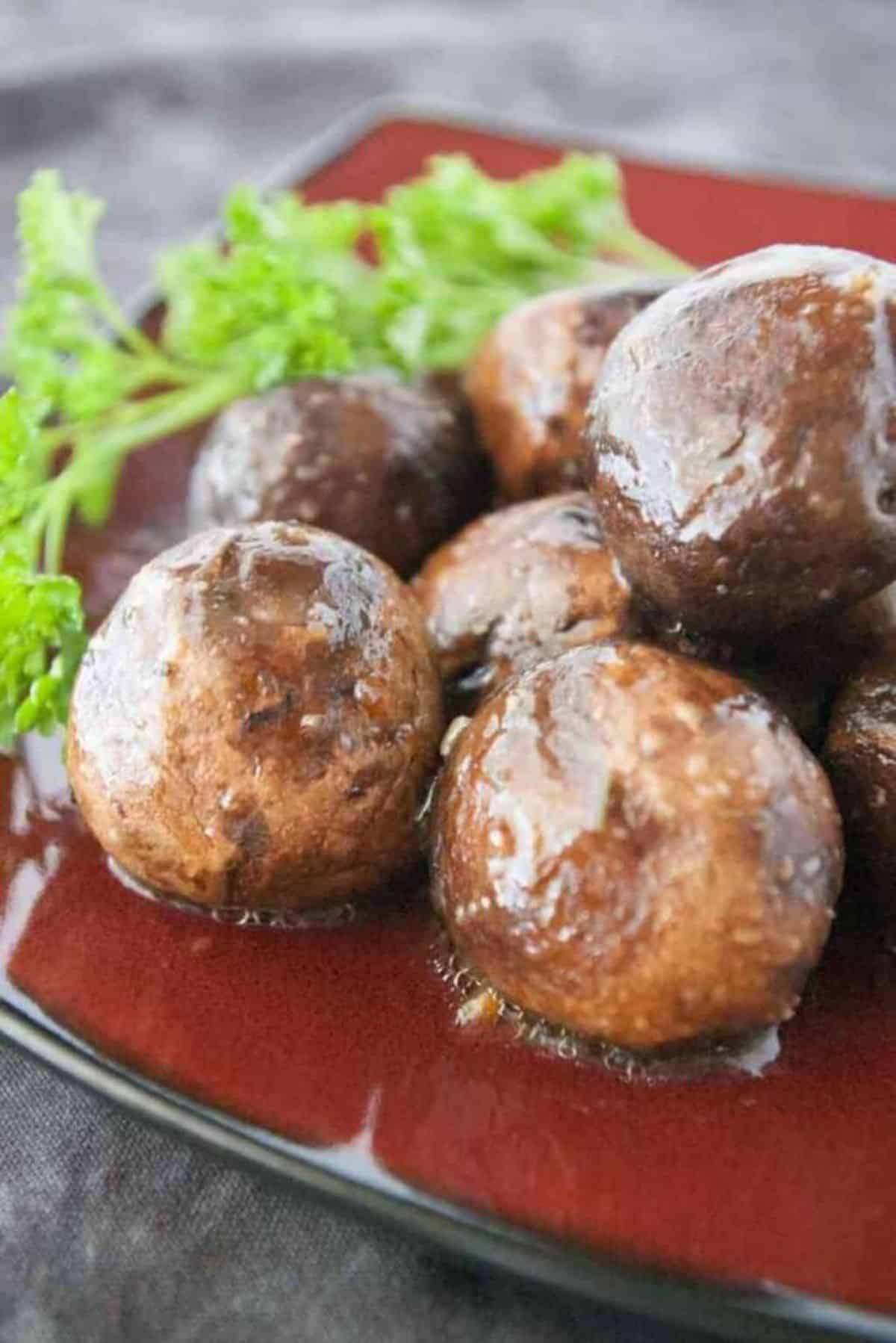 Sometimes there are mushrooms in ratatouille, but if there's none in your recipe, or you just want an extra dose of mushrooms, check out this Slow Cooker Italian Mushrooms recipe.
The rich, earthy, and umami notes from the mushrooms combined with the aromatic Italian seasonings make it a fantastic, flavorful vegetarian meal when paired with ratatouille.
It's the perfect side dish for a special occasion.
If you want to make a big dish for the family with little to no effort after making ratatouille, you can't go wrong with this Slow Cooker Vegetable Beef Soup.
It has a similar appeal to the Slow Cooker Mushrooms mentioned above in that it's easy to make and adds additional veggies to the meal.
However, you'll get some juicy, tender beef in the mix, too, so you'll surely be filled up in the end!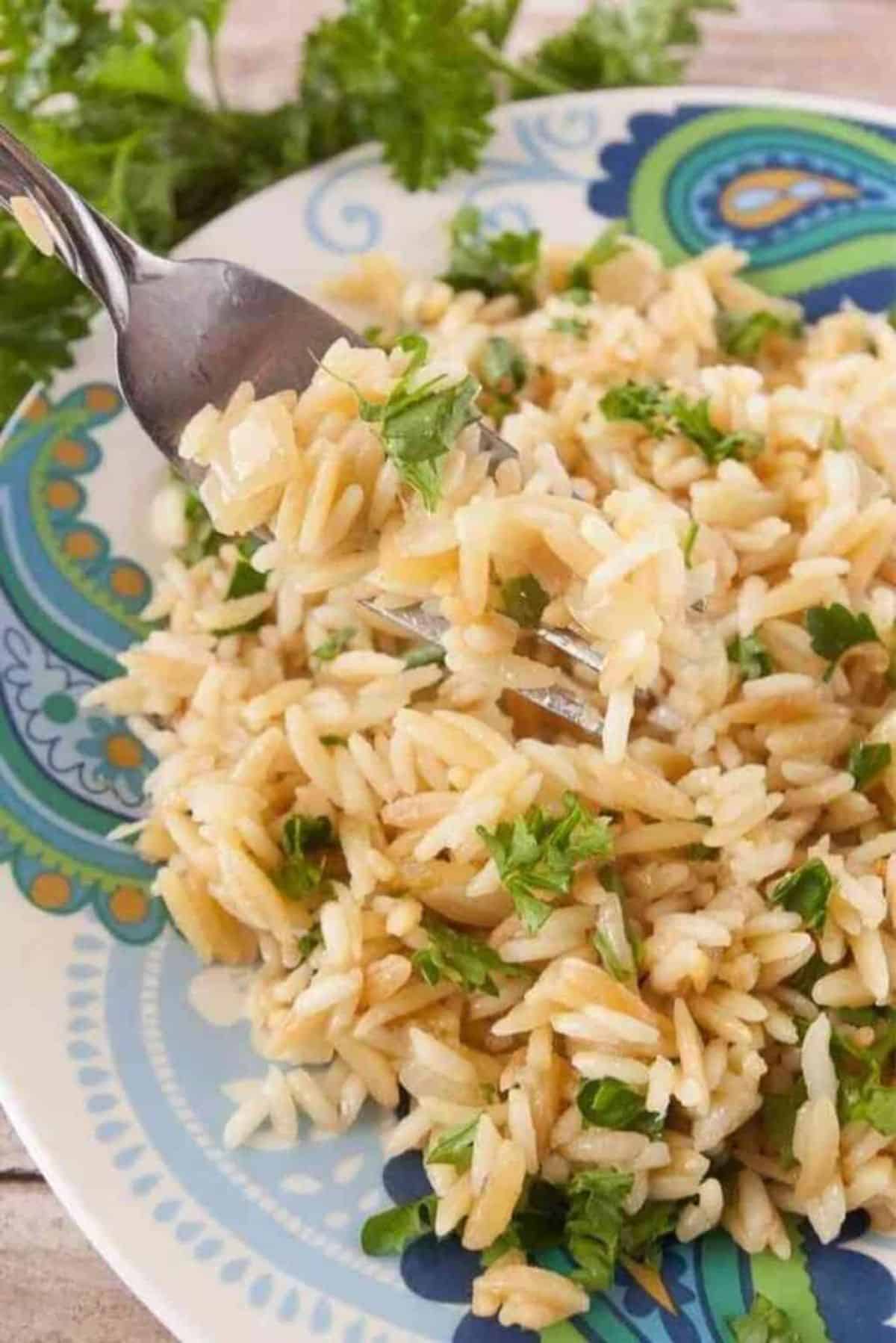 Orzo Rice Pilaf is one of the best dishes with ratatouille because of its delicate and flavorful grains and buttery, aromatic notes.
This Orzo Rice Pilaf can enhance the fresh and tangy flavors of ratatouille.
So, we recommend switching back and forth between bites. It's ideal for a family dinner or a special occasion and will impress your guests with its delicious taste and texture.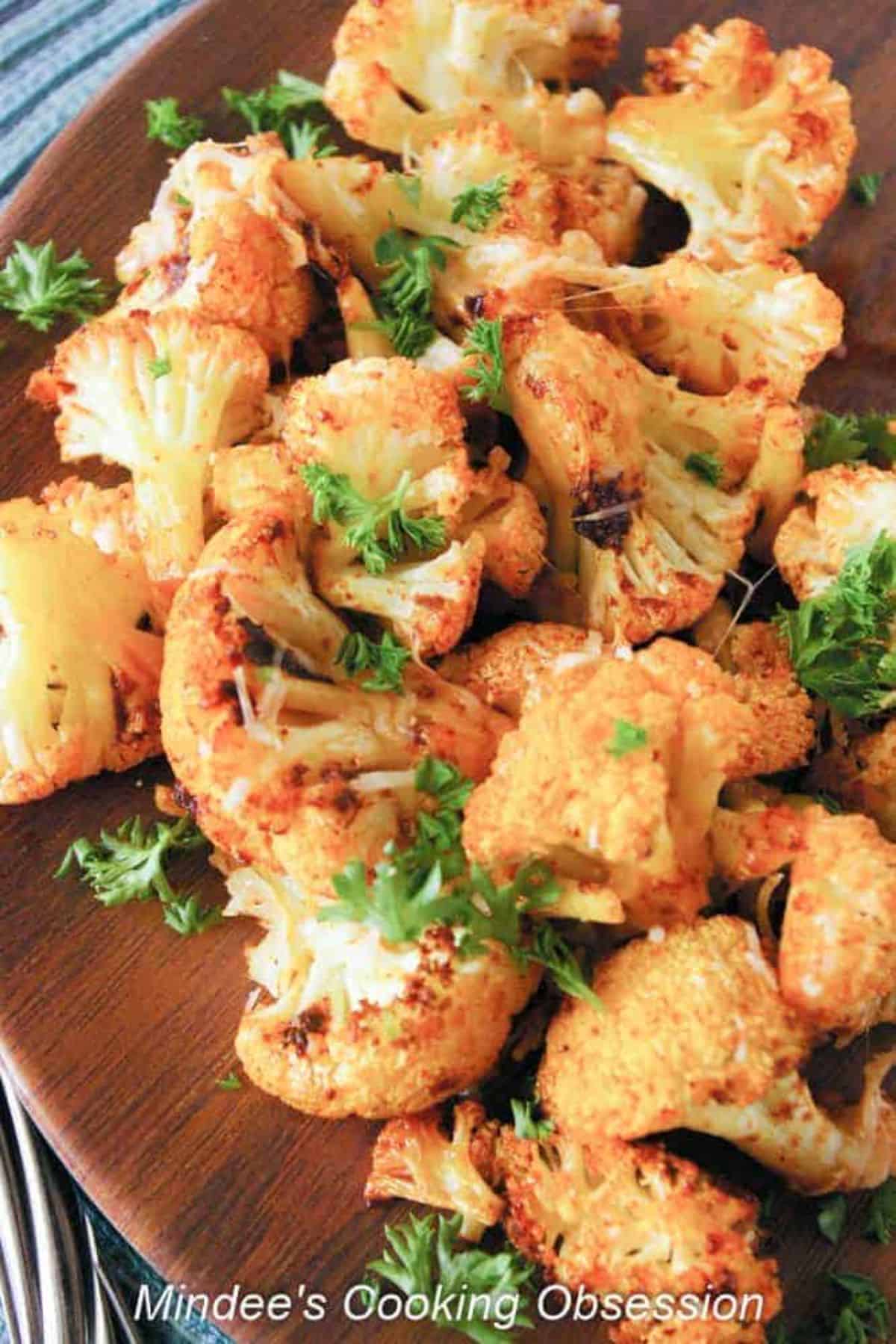 Smokey Parmesan roasted cauliflower is a scrumptious pairing with ratatouille, adding smoky and savory flavors to the dish.
The caramelized edges of the cauliflower, combined with the nutty and salty notes of Parmesan cheese, create a delightful contrast to the tangy and vegetable-rich flavors of ratatouille.
This combination is a must-try for a cozy weeknight dinner or a show-stopping side dish for a special gathering.
The dynamic and inviting smoky, cheesy, and tangy flavors will elevate your ratatouille experience!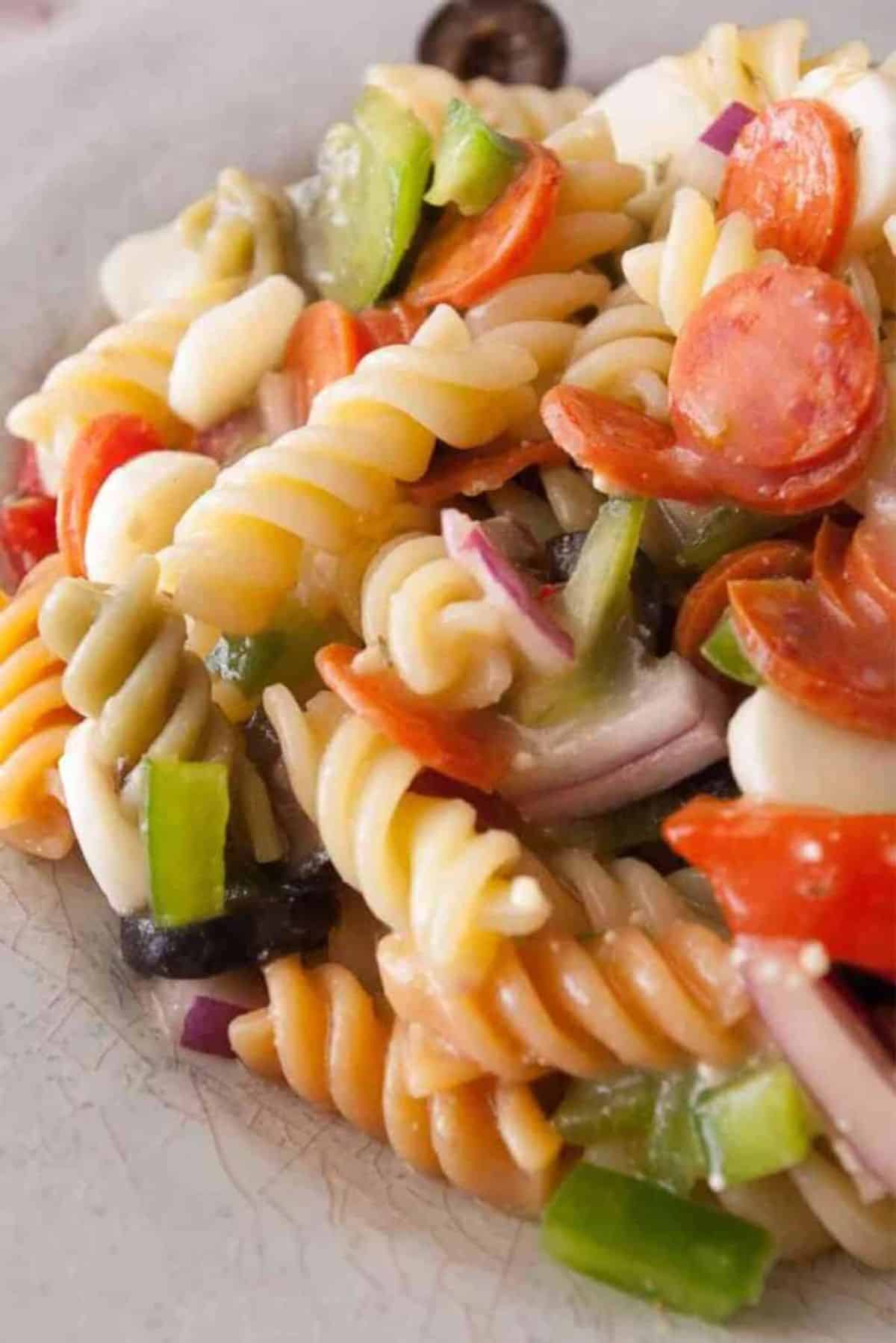 People tend to love pasta alongside ratatouille, and this pasta salad is an inviting and refreshing option that's hard to resist.
This Zesty Italian Pasta Salad offers a light contrast to the rich and robust flavors of ratatouille, acting as the perfect companion. The sharp, crisp dressing, combined with the al dente pasta and vibrant, nutritious vegetables, adds freshness to the meal.
If you're a fan of bright flavors, this combination is sure to tickle the taste buds. It's a fantastic summer gathering, picnic, or potluck option.
Plus, it'll add an even greater array of colors to your table alongside the already colorful ratatouille!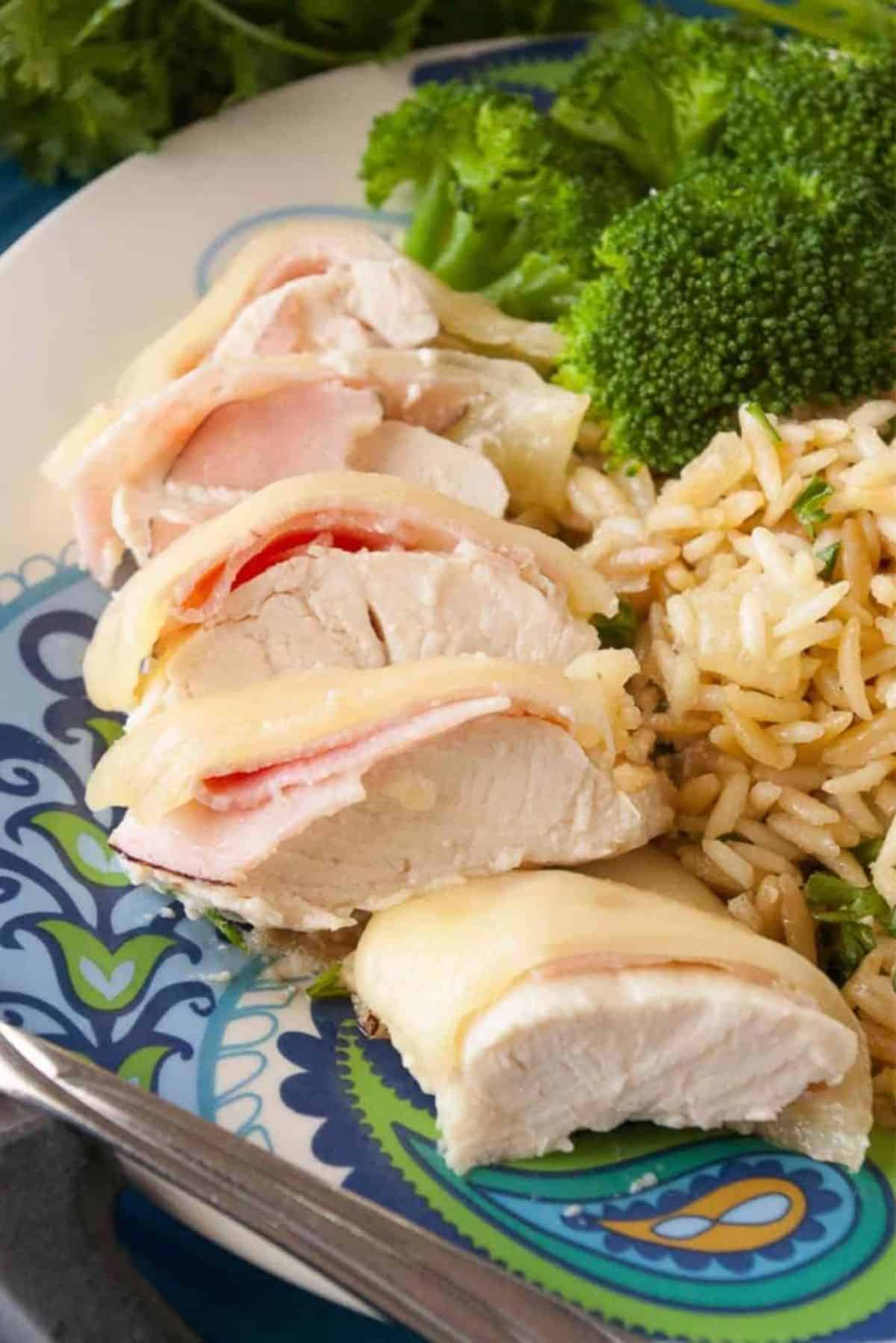 Chicken Cordon Bleu is a delectable and indulgent choice to pair with ratatouille, adding a delightful contrast of textures and flavors.
The tender and juicy chicken, wrapped in savory ham and melted Swiss cheese, complements the robust, herbaceous flavors of ratatouille.
Together, the combination of creamy, salty, and savory notes creates a mouthwatering symphony of flavors that will leave you craving more.
If you're a fan of classic comfort food with a twist, you'll love this pairing - perfect for an intimate family dinner.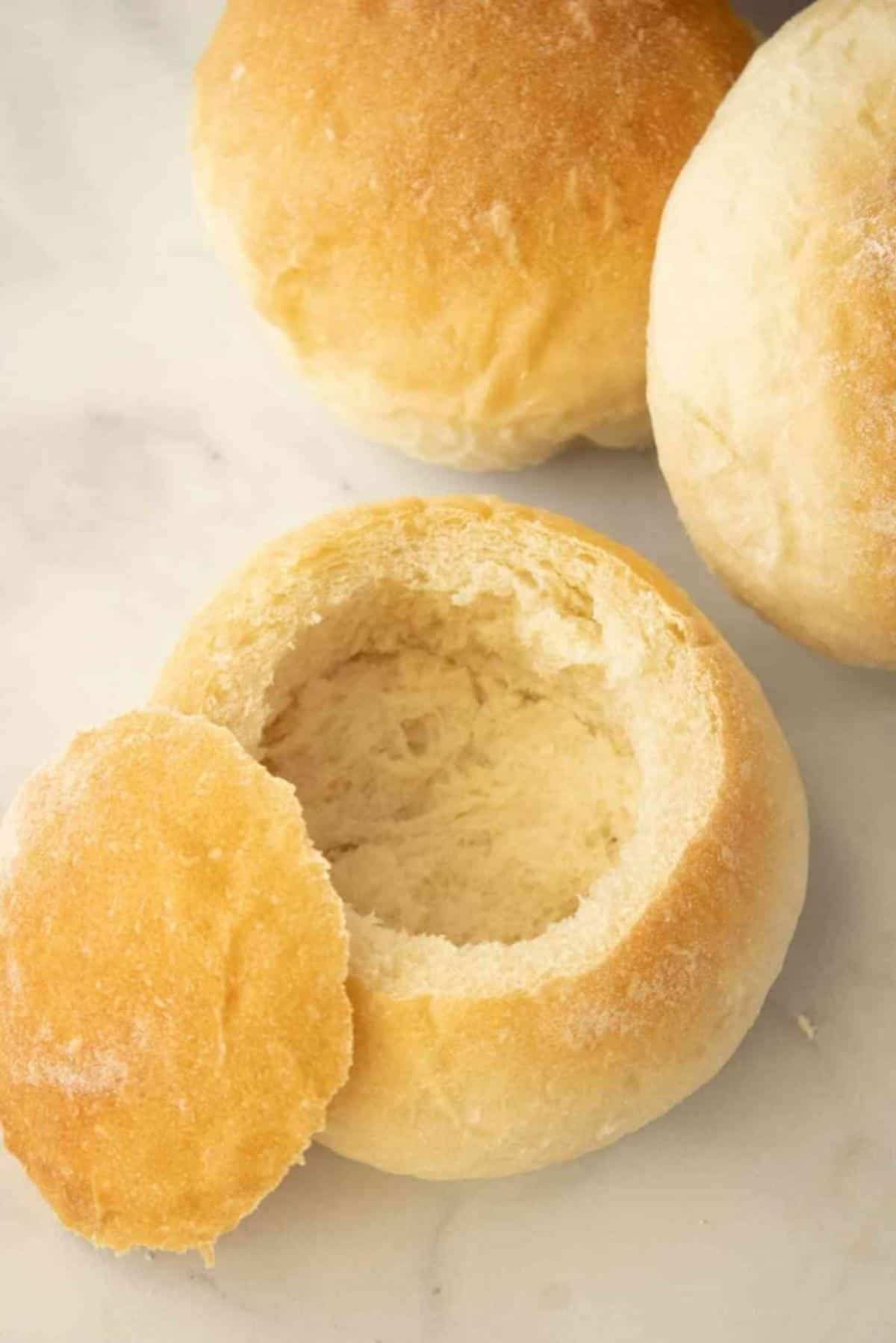 A French Bread Soup Bowl with ratatouille makes for a truly satisfying and unique meal.
Many dishes on this list are appropriate to eat with ratatouille beside them. But with this French Bread Soup Bowl, you can enjoy the ratatouille inside it!
The warm, crusty bread bowl adds a delightful crunch and a comforting heartiness to the ratatouille while soaking up all its goodness.
As you savor every spoonful of the delicious, savory soup nestled inside, the flavors meld together in a symphony of comfort and warmth.
The rustic and wholesome appeal of this combination is perfect for a cozy winter evening or a casual gathering with friends.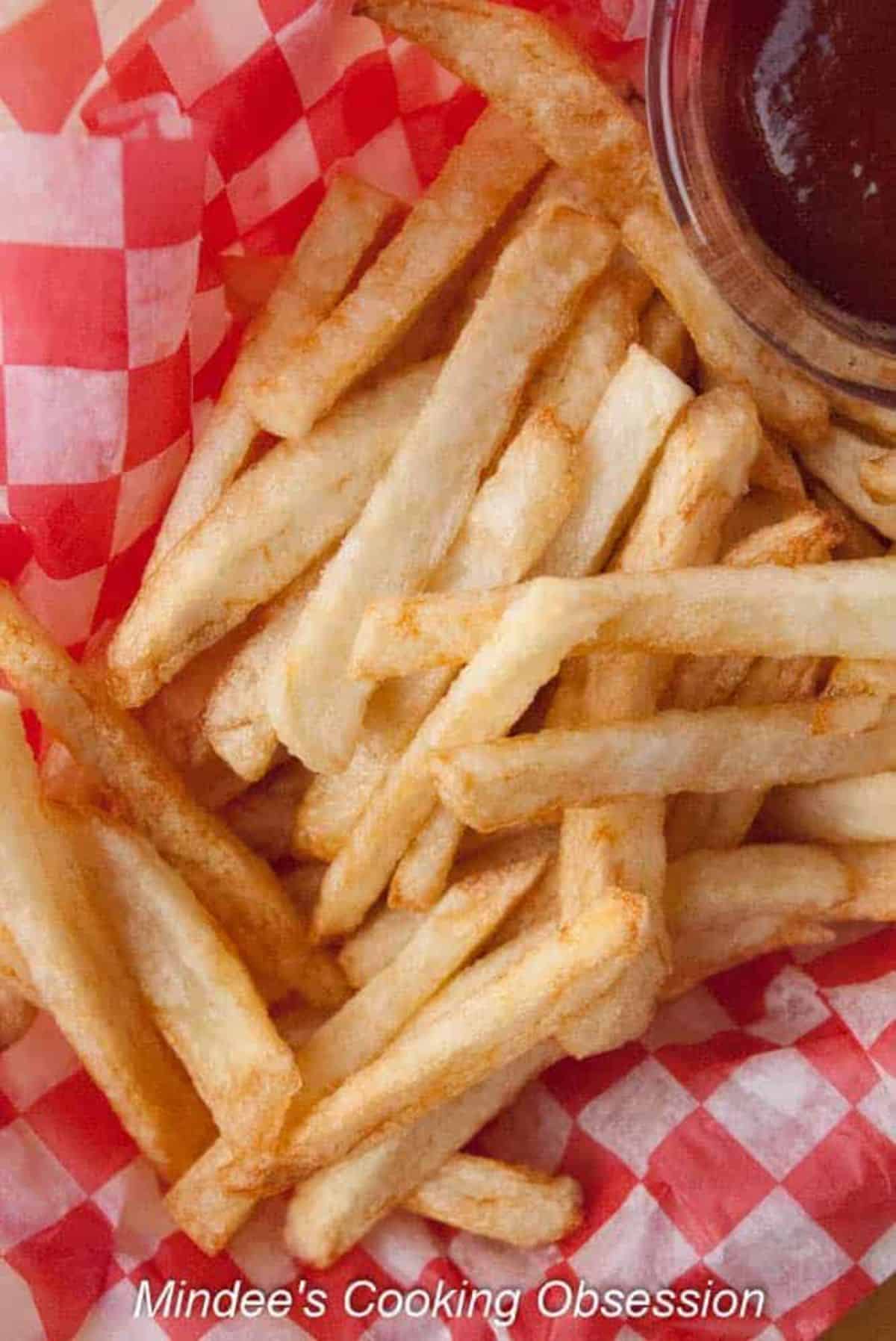 Alright—so these Drive-In French Fries aren't exactly "authentically French," but any form of fried potatoes will go swimmingly with the tangy and rich flavors of ratatouille.
The contrast of salty, crispy, and crunchy aspects to this combined meal is exceptional and appealing to family members of all ages.
More specifically, the combination of the tender vegetables in ratatouille and the crispy, salty fries create a mouthwatering contrast that will leave you craving more.
This delicious pairing is excellent for a cozy movie night at home or hosting a casual gathering.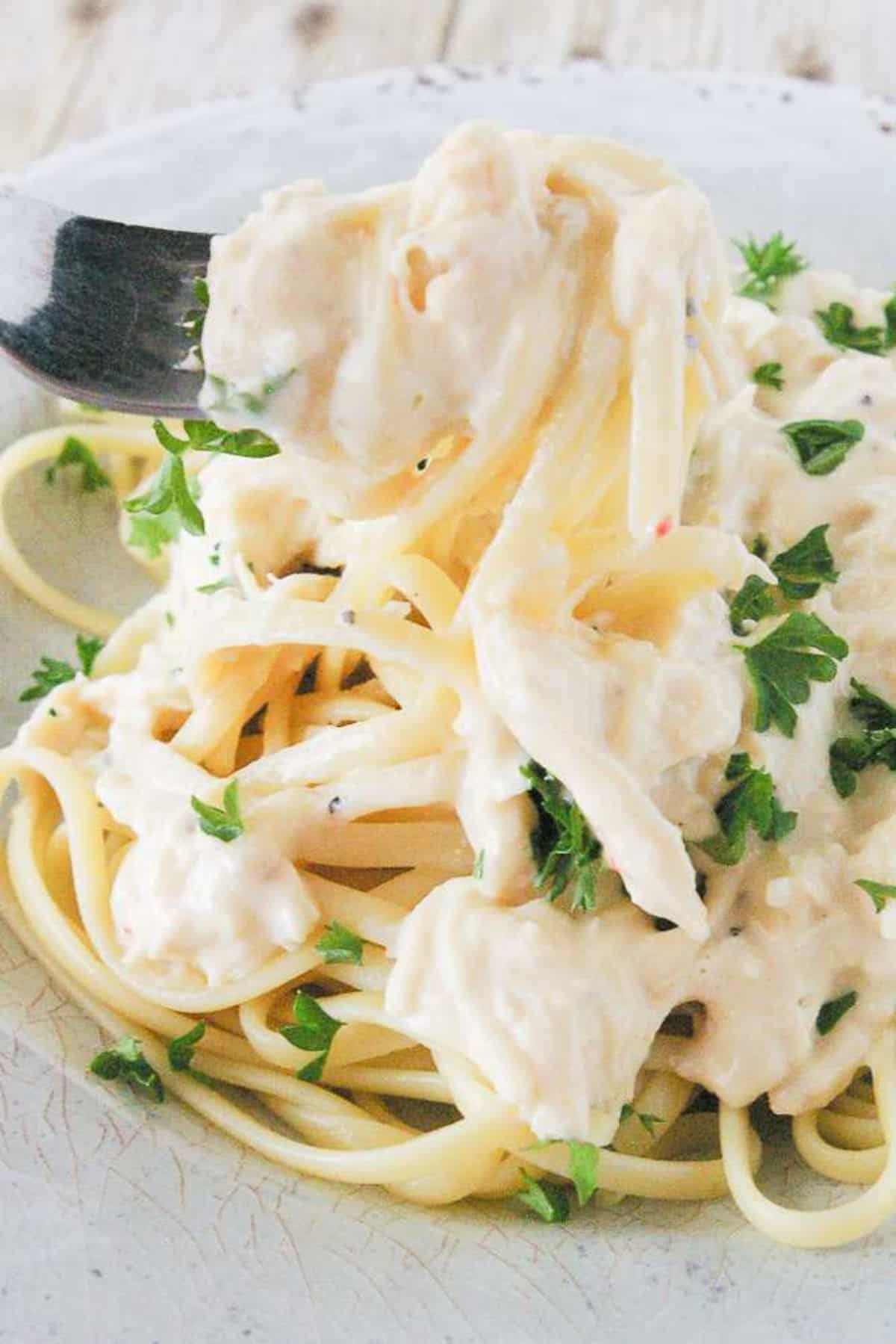 This Slow Cooker Chicken Alfredo is the perfect indulgence for when you want to treat yourself to a scrumptious and satisfying meal that's bursting with flavor without putting in too much effort.
The creamy, cheesy Alfredo sauce lends a delightful contrast to the zesty, flavor-packed, and earthy ratatouille.
The comforting combination of the two dishes is sure to become your family's favorite in no time.
Plus, with this slow cooker version of Alfredo, you can enjoy this delicious pairing without spending hours in the kitchen - just set it and forget it. It's perfect for a busy weeknight or a relaxed weekend lunch.
After enjoying the rustic flavors of ratatouille, you should treat yourself to a divine dessert with this Sweet Berry Crepes with Cream Cheese Filling recipe.
The delicate crepes, filled with creamy cream cheese, offer a sweet contrast to the earthy flavors and savory richness of ratatouille.
The juicy burst of fresh berries ensures a natural, enjoyable sweetness so that it's not overwhelming. Overall, there's an exciting interplay of flavors and consistencies when you eat these crepes after finishing the ratatouille.
It's an ideal dessert for a summer gathering, a special occasion, or a sweet treat to reward yourself after preparing ratatouille, which isn't the easiest meal to make!