Are you tired of just snacking on chicken wings? Why not switch things up and take your taste buds on a wild ride?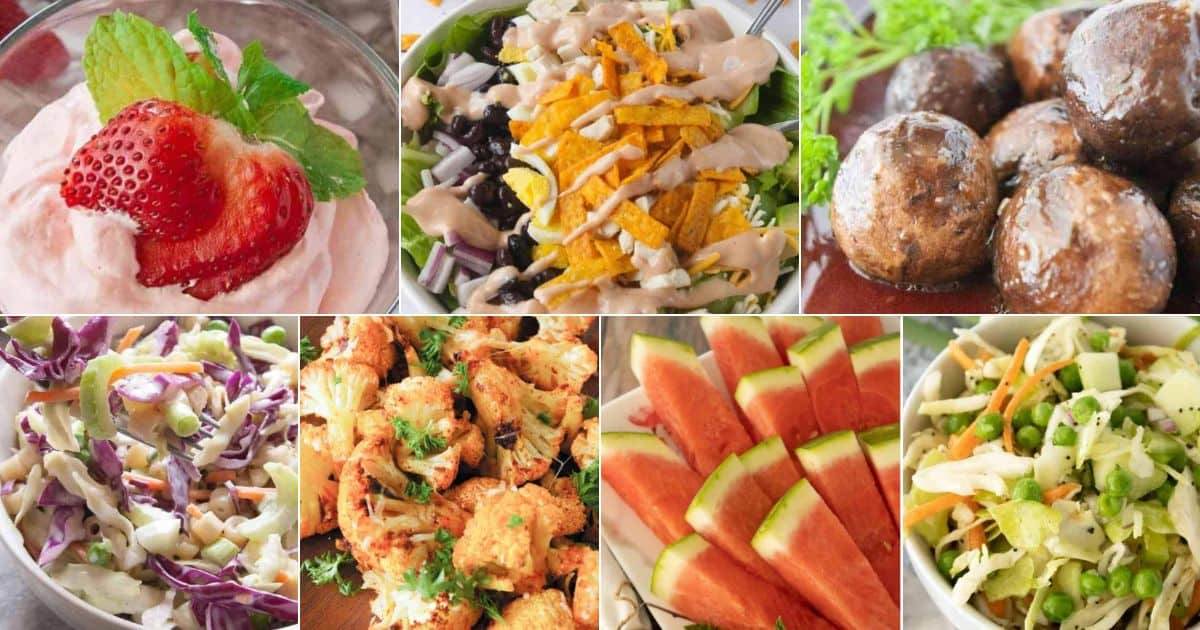 Our article has got you covered! We've rounded up 27 drool-worthy recipes that pair perfectly with chicken wings, from the classic fries and slaw to surprising combinations like asparagus.
Whether hosting a game day party or seeking a new culinary adventure, these recipes will leave you craving more. Get ready to impress your taste buds and elevate your chicken wing game!
Jump to: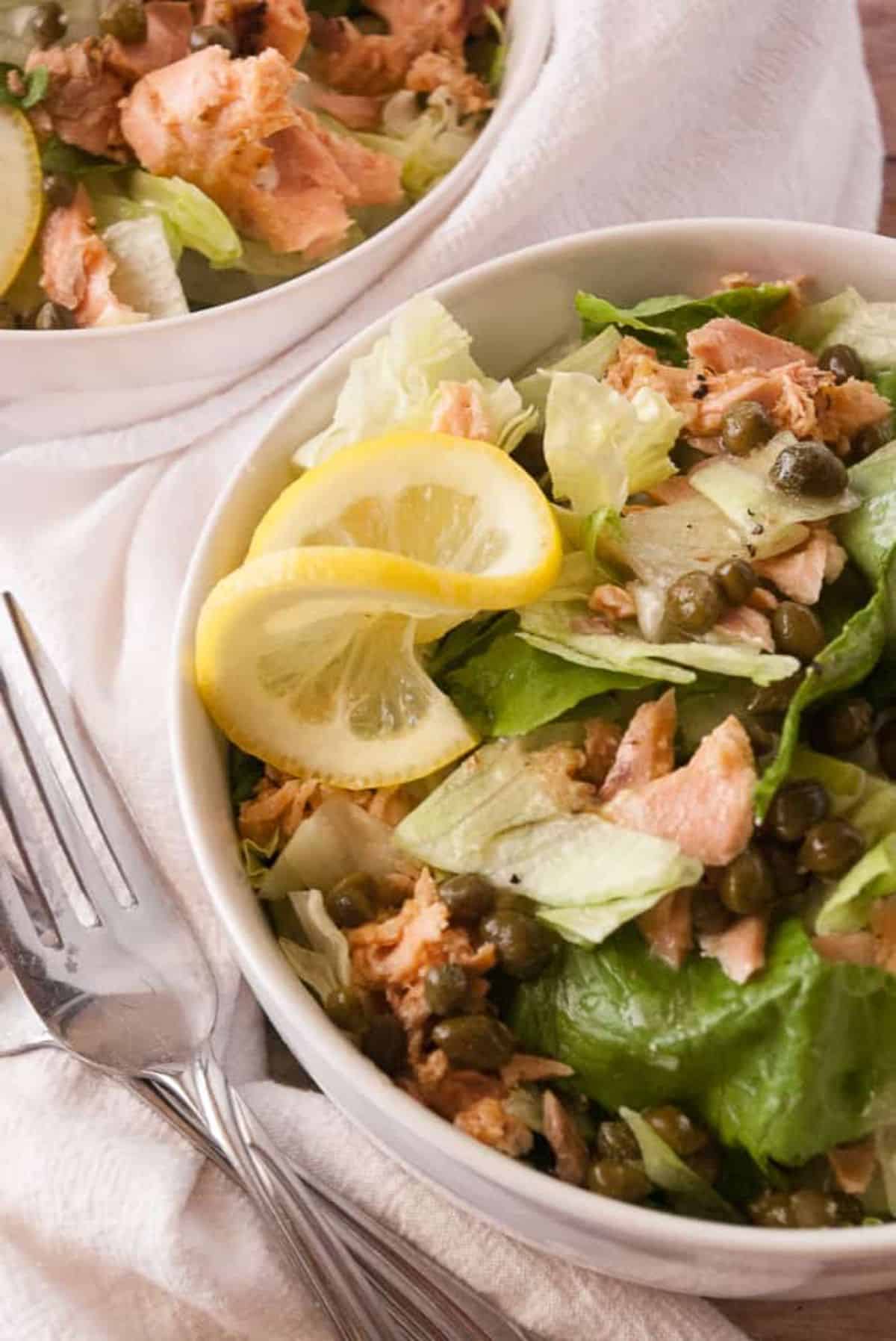 This dish is the perfect match for those who crave the savory and tangy taste of chicken wings. The dish features a bed of fresh and crisp lettuce, crowned with succulent pan-seared salmon, tangy capers, and a zesty lemon dressing.
The flavors in this dish create a harmonious and perfectly balanced meal that is simply divine. As a personal touch, this is one of my favorite dishes to enjoy on a sunny afternoon, savoring every bite while taking in the scenic view.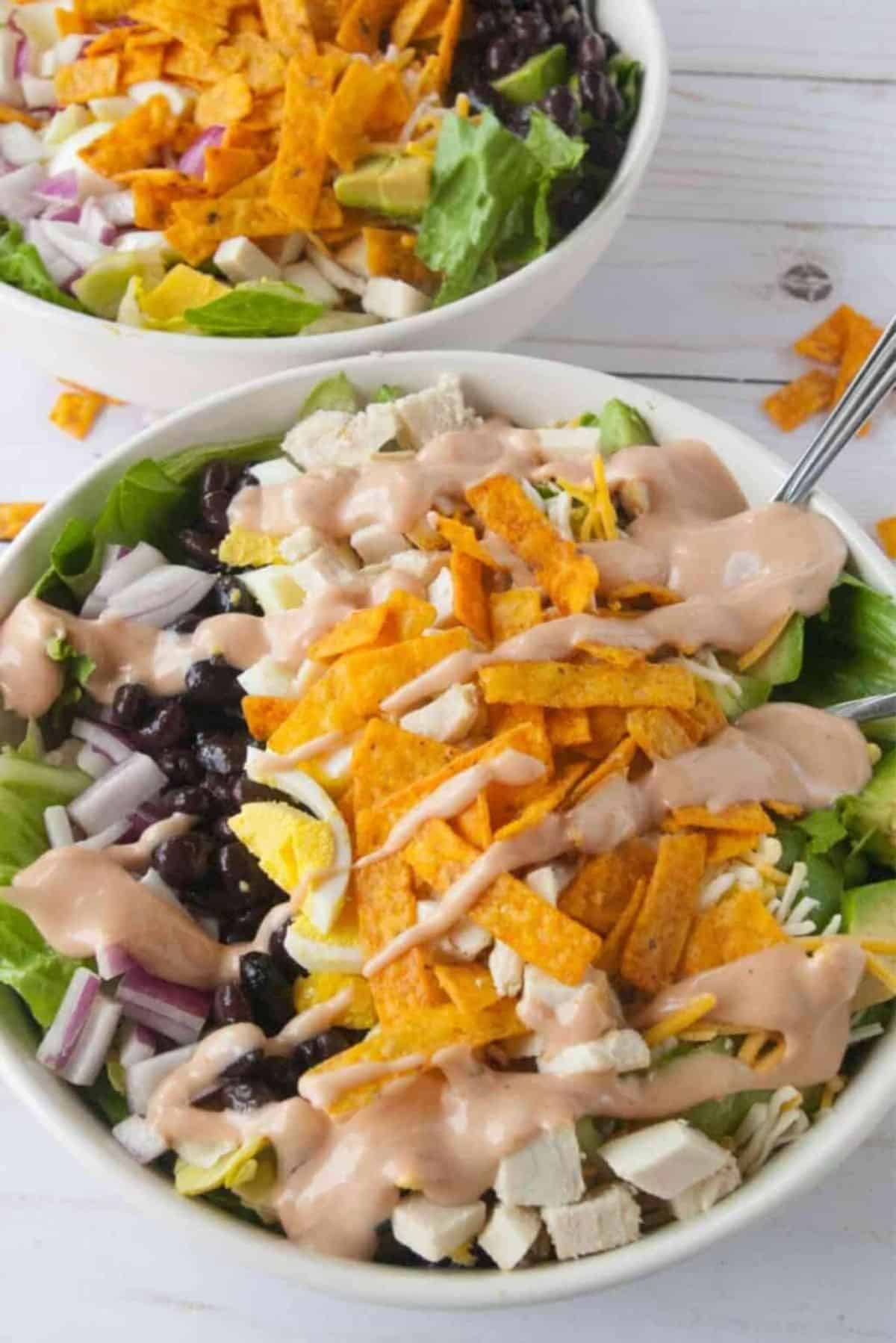 If you're looking for the ultimate pairing to take your barbecue game to the next level, look no further than the Southern BBQ Chicken Salad with Barbeque Ranch Dressing. This salad perfectly accompanies your favorite chicken wings, offering a delightful balance of flavors and textures.
The dressing is tangy and sweet, with just the right amount of smokiness to complement the flavors of the chicken wings. So, consider this Southern BBQ Chicken Salad when wondering what to serve alongside your wings.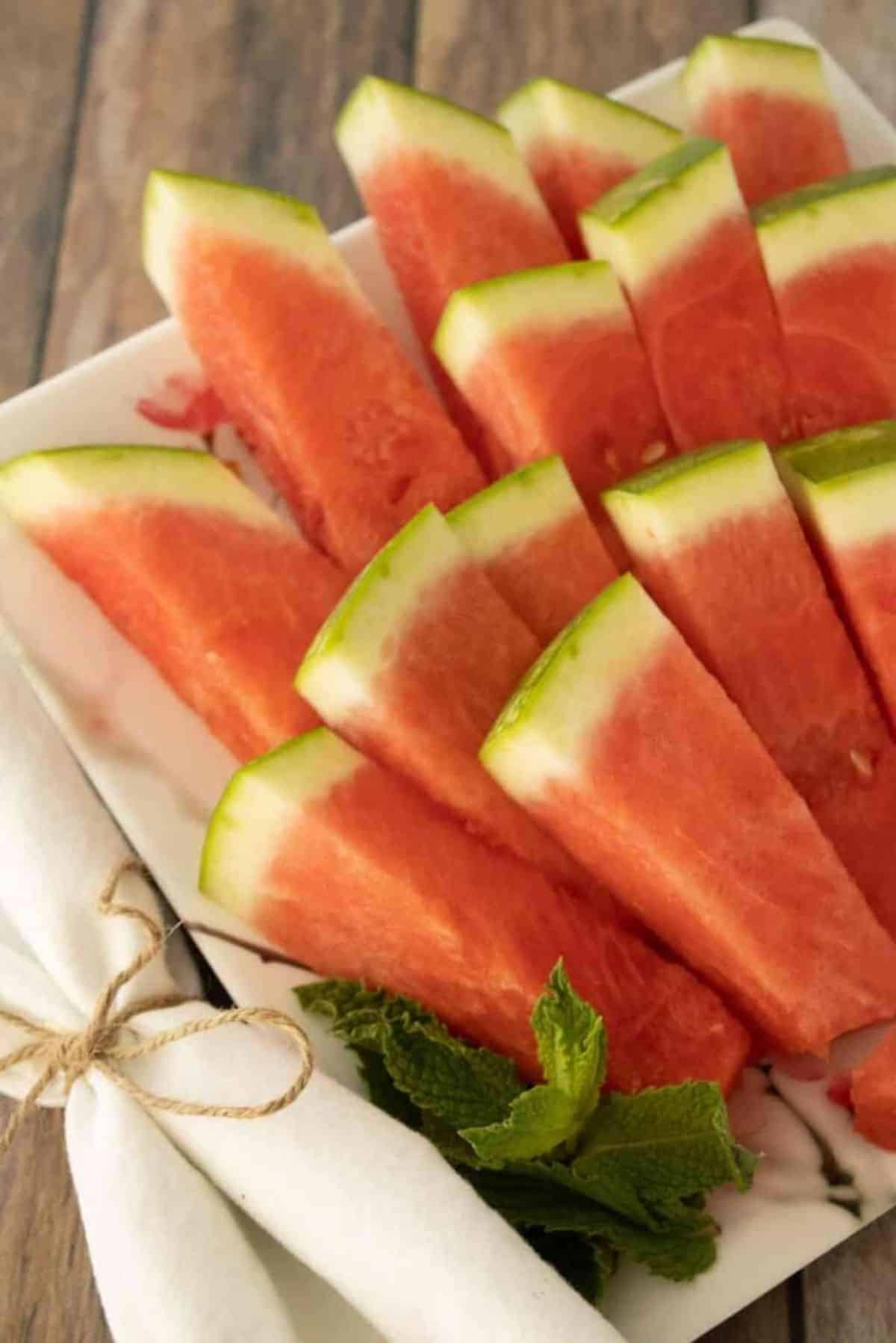 If you're looking for a quick and refreshing snack to pair with your favorite chicken wings, you can't go wrong with these easy watermelon sticks. The juicy sweetness of the watermelon perfectly balances out the savory flavors of the wings, making for a truly satisfying taste experience.
Plus, with their simple preparation, you can have them ready in no time! As a personal favorite, I love to sprinkle a little bit of salt on my watermelon sticks for an extra burst of flavor.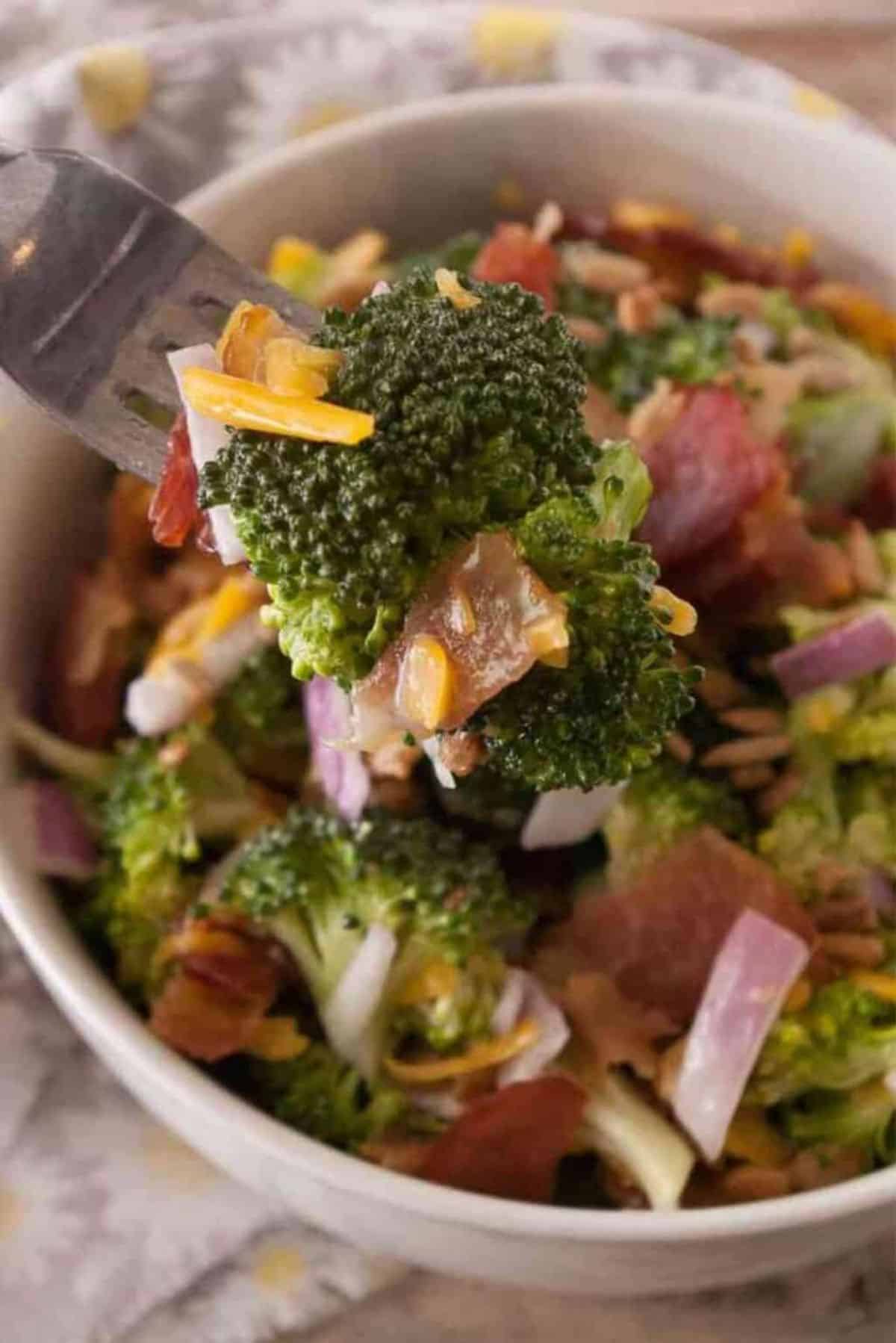 This salad is a perfect pairing for chicken wings, with its tangy and fresh flavors that perfectly complement the savory and spicy taste of the wings.
The salad features fresh broccoli florets, spicy red onion, sweet raisins, and crunchy sunflower seeds, all coated in a creamy and tangy dressing.
The dressing is the show's real star, with its perfect balance of sweet and spicy flavors that help cut through the richness of the chicken wings.
Chicken wings have met their match with this hearty and flavorful salad. Creamy and savory, it's the perfect accompaniment to the bold and spicy taste of the wings.
The salad features al dente pasta mixed with tender grilled chicken, crisp romaine lettuce, and crunchy croutons tossed in a creamy and tangy Caesar dressing.
So next time you're serving up some delicious chicken wings, add this Best Chicken Cesar Pasta Salad to the menu for the perfect pairing. Your guests will be impressed with the mouthwatering flavors and textures!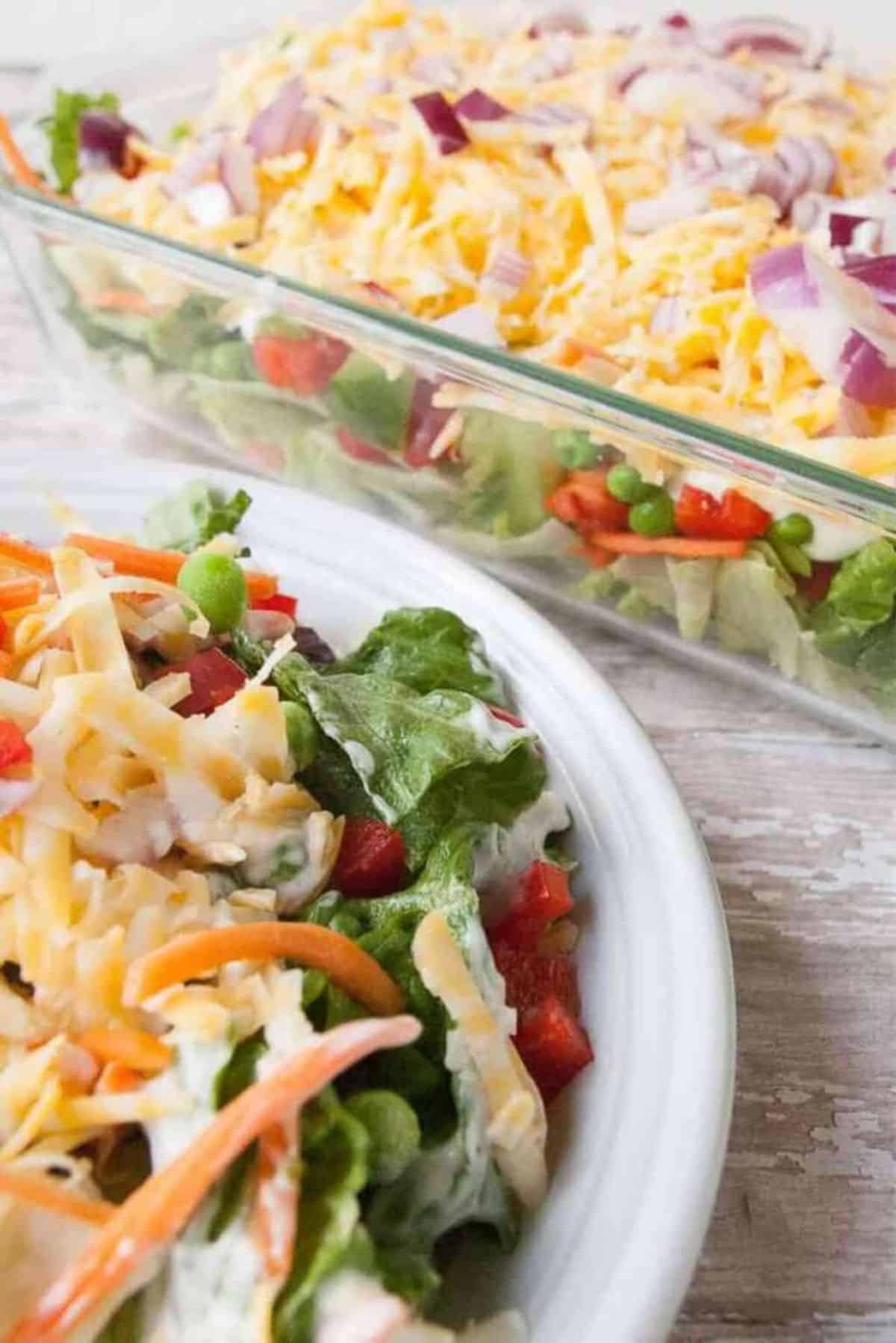 The salad features layers of crisp lettuce, juicy tomatoes, crunchy cucumbers, and creamy avocado; all topped off with a tangy and flavorful dressing. Even better, you can make this salad the night before, allowing the flavors to meld together for an even more delicious and refreshing taste.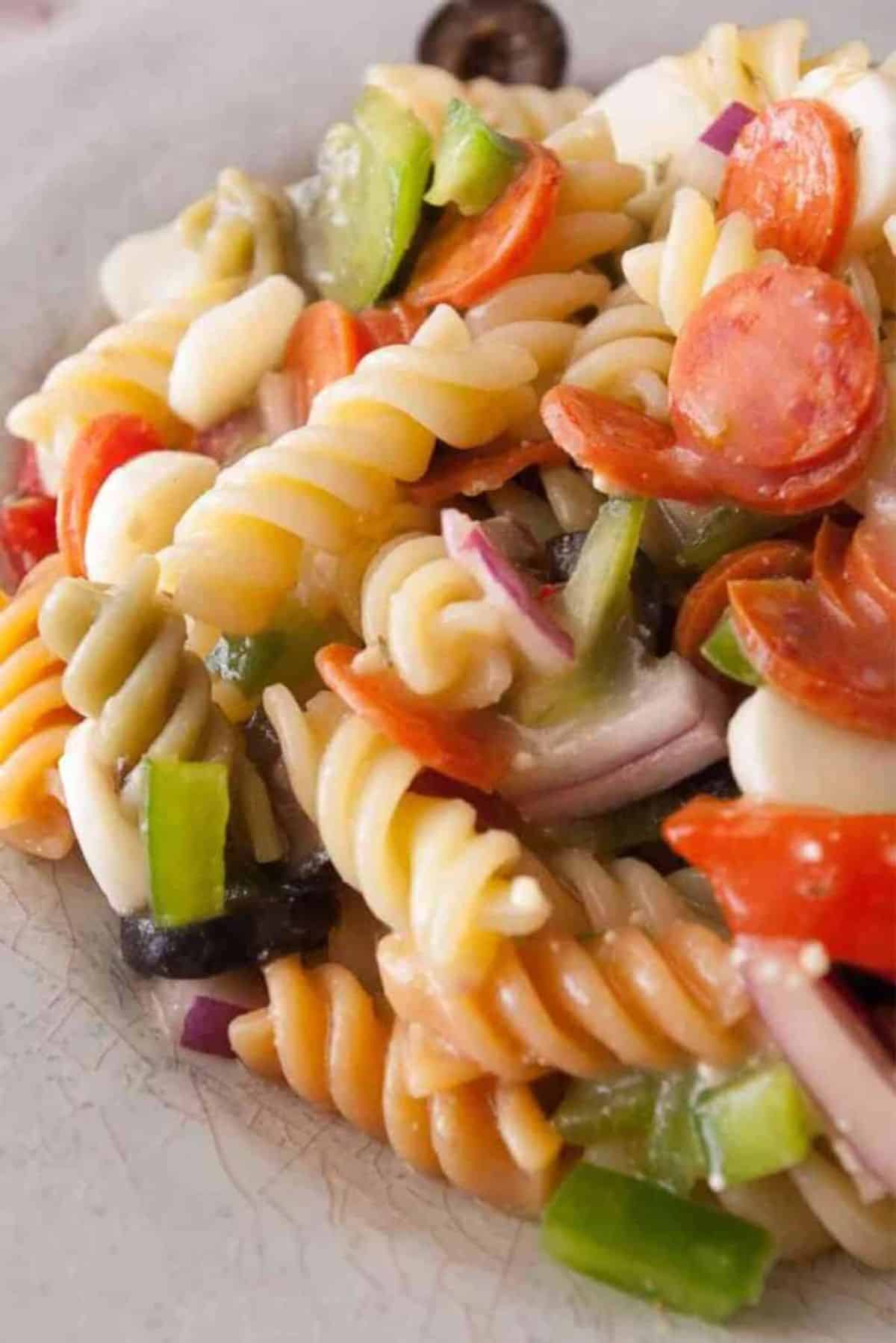 This salad is bursting with bold flavors and refreshing ingredients that are sure to complement the rich and spicy taste of chicken wings perfectly.
The salad features al dente pasta and crisp veggies like cherry tomatoes, bell peppers, and red onions, all tossed in a zesty Italian dressing.
Combining the savory sauce and fresh ingredients creates a tangy and sweet flavor profile, with just the right amount of acidity to balance out the richness of the chicken wings.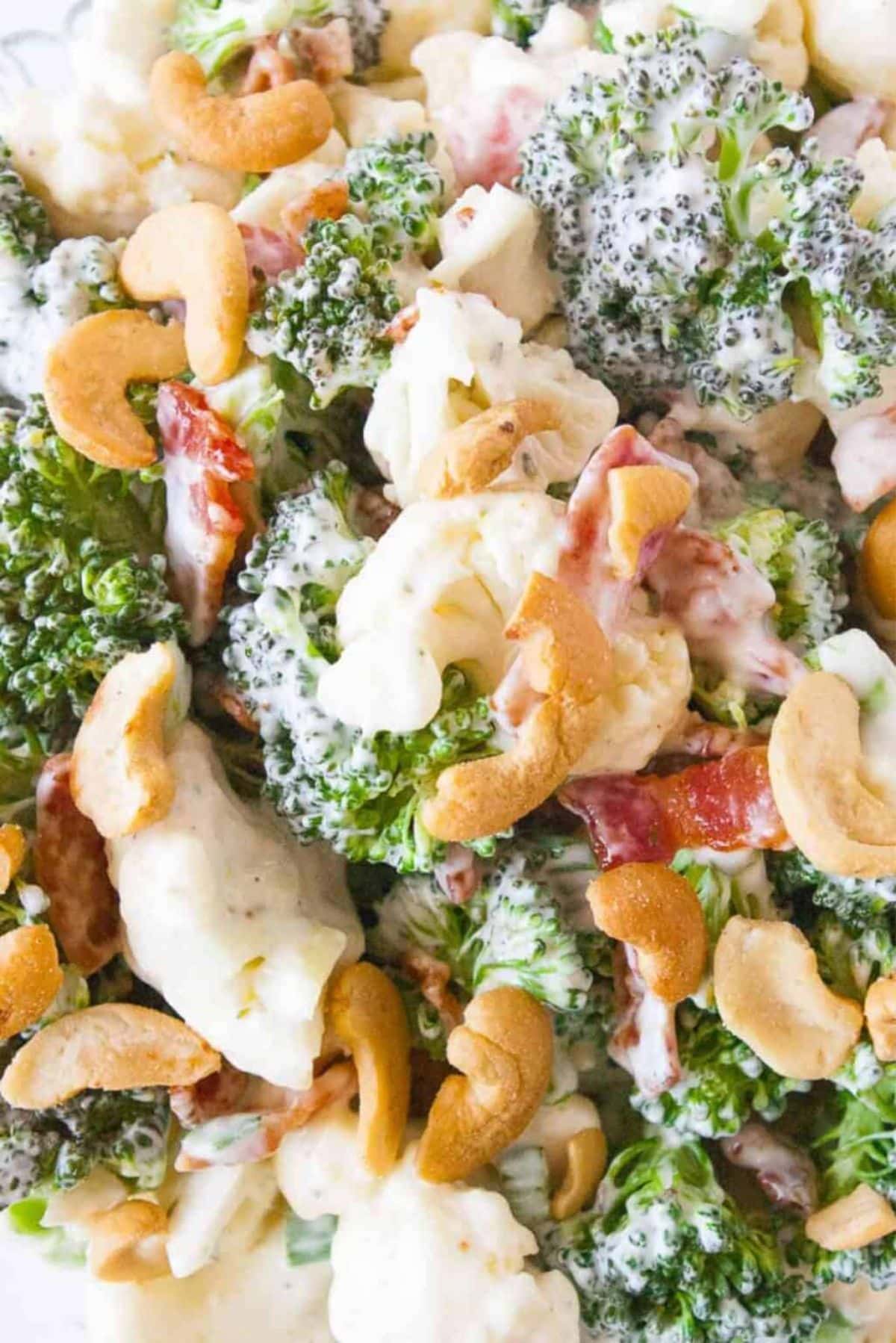 This salad is a delicious and nutritious addition to any barbecue or grill party, with its crunchy broccoli, cauliflower florets, savory bacon bits, and creamy dressing. The combination of textures and flavors in this salad is truly unbeatable.
So next time you're serving up some chicken wings, be sure to add the Broccoli Cauliflower Salad with Bacon to the menu for a side dish that's both healthy and indulgent and sure to impress even the most discerning foodies!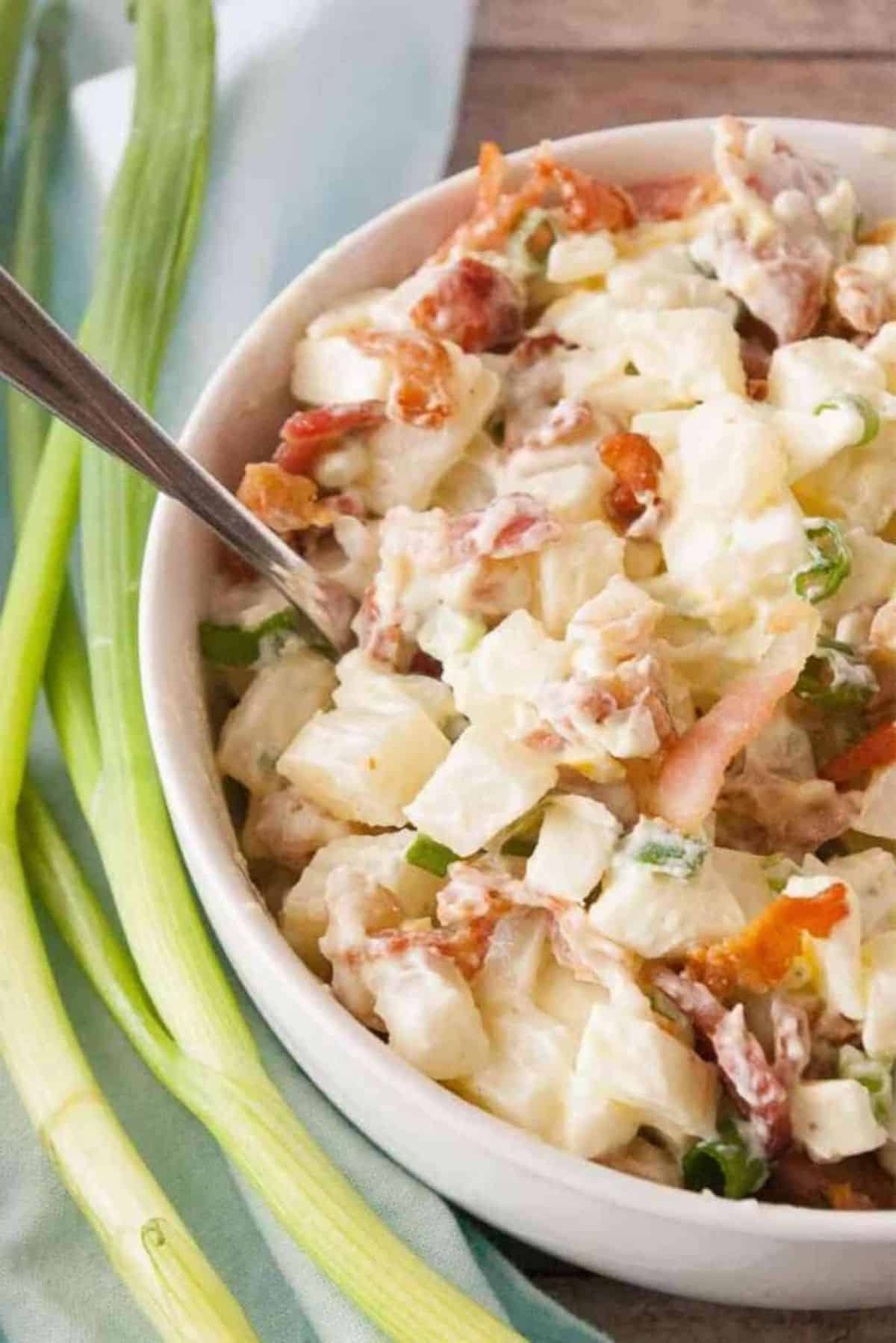 This salad is a crowd-pleaser with its perfect blend of tangy dill pickle, creamy potatoes, and savory herbs. The dressing combines creamy mayonnaise, sour cream, and zesty dill pickle juice, giving this potato salad a refreshing and unique flavor profile.
So next time you fire up your grill for juicy chicken wings, add a side of Dill Pickle Potato Salad to the menu to take your BBQ experience to the next level!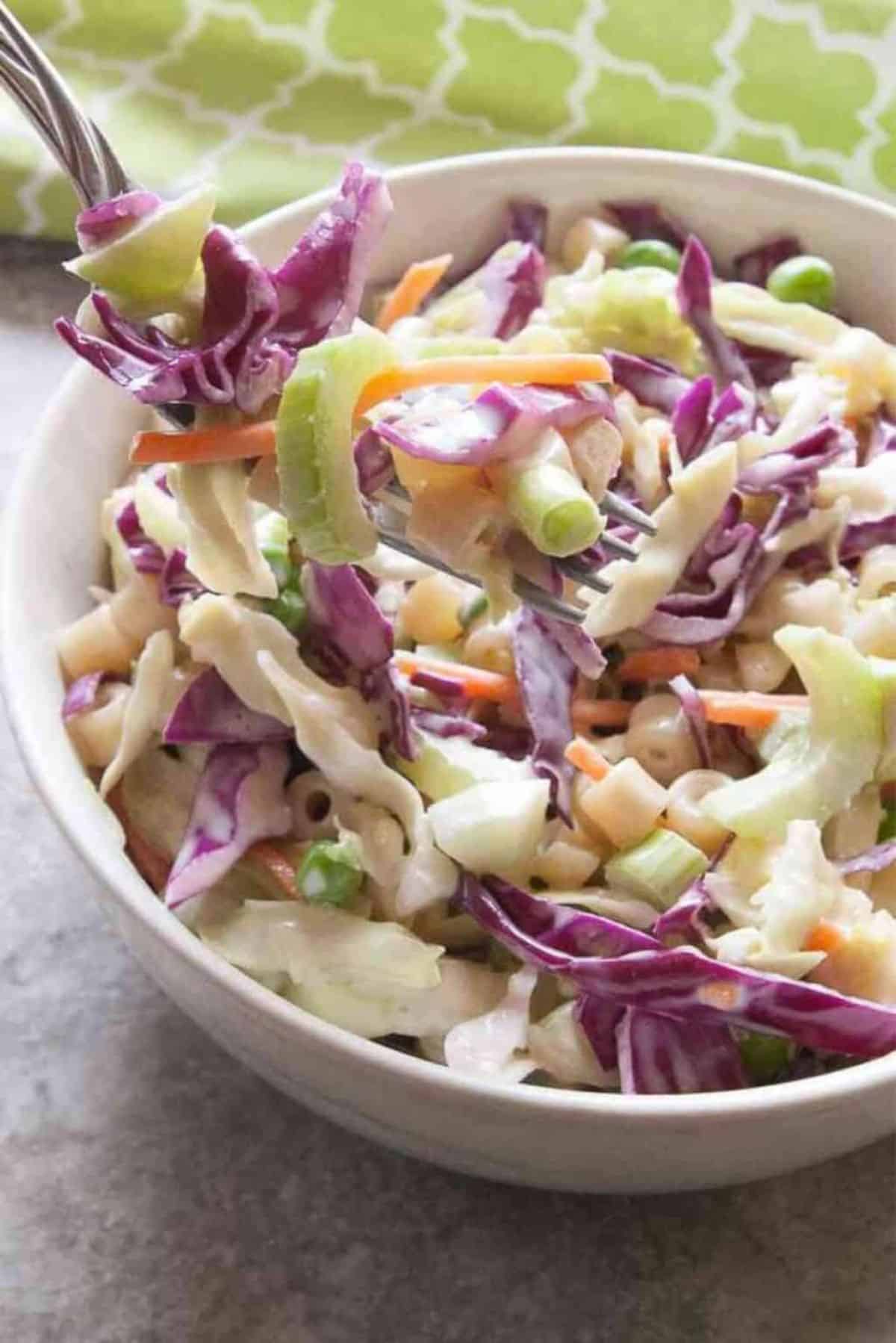 Macaroni Coleslaw Salad is a perfect choice if you're looking for a side dish to elevate your chicken wing game.
For a unique twist, you make this creamy and crunchy salad with classic coleslaw ingredients like cabbage, carrots, and mayonnaise mixed with macaroni noodles. The tangy vinegar and mustard in the dressing give this salad a zesty flavor profile.
These refreshing cucumbers are lightly salted, giving them the perfect balance of sweet and savory flavors. The crunchiness of the cucumbers provides a pleasing contrast to the tender texture of the wings.
Cucumbers are a healthy vegetable that can help balance out the indulgence of the wings. With just a few ingredients, Simple Salty Cucumbers are a fuss-free addition to your chicken wing feast.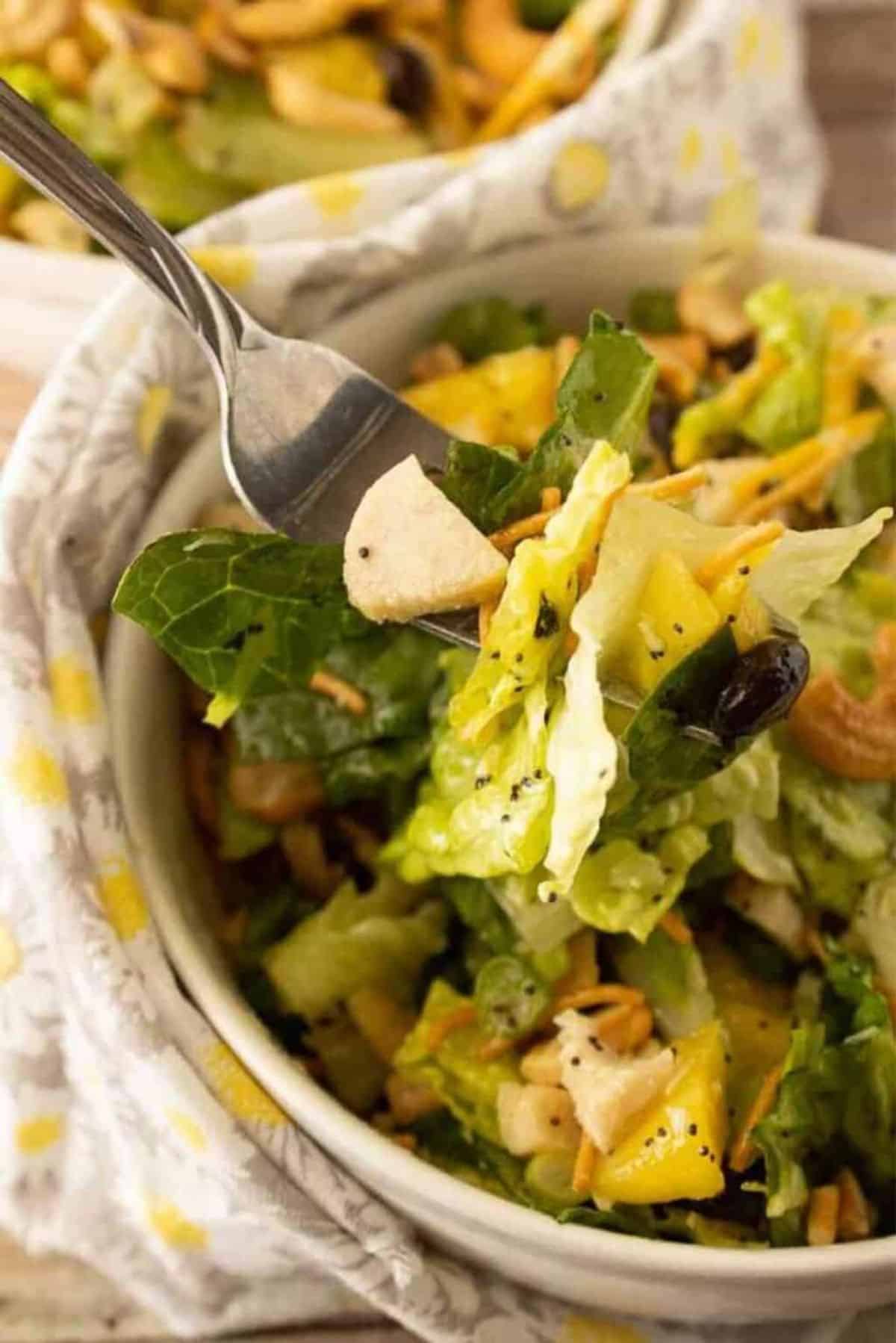 Picture tender chicken and juicy pineapple mixed with fresh greens. But wait, it gets better. The whole dish is topped with a delicious honey mustard dressing that perfectly balances sweet and tangy flavors.
Every bite will have you feeling like you've been transported to a tropical paradise.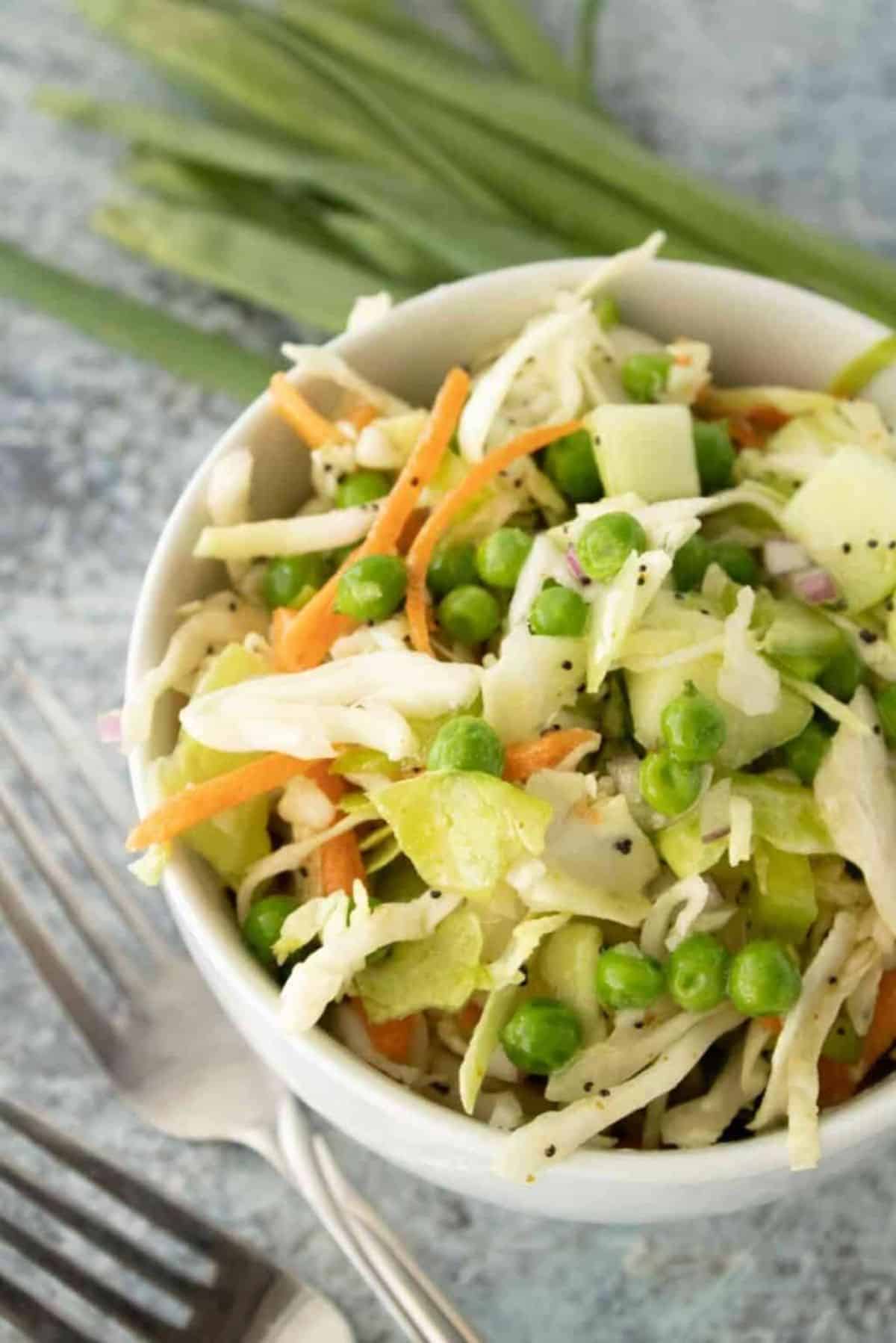 If you're looking for a delicious and refreshing side dish to pair with your chicken wings, look no further than this Sweet Poppy Seed Coleslaw!
This coleslaw's creamy texture and tangy flavor perfectly complement the chicken wings' savory and spicy taste. This coleslaw is a crowd-pleaser and will be a hit at your next BBQ or party.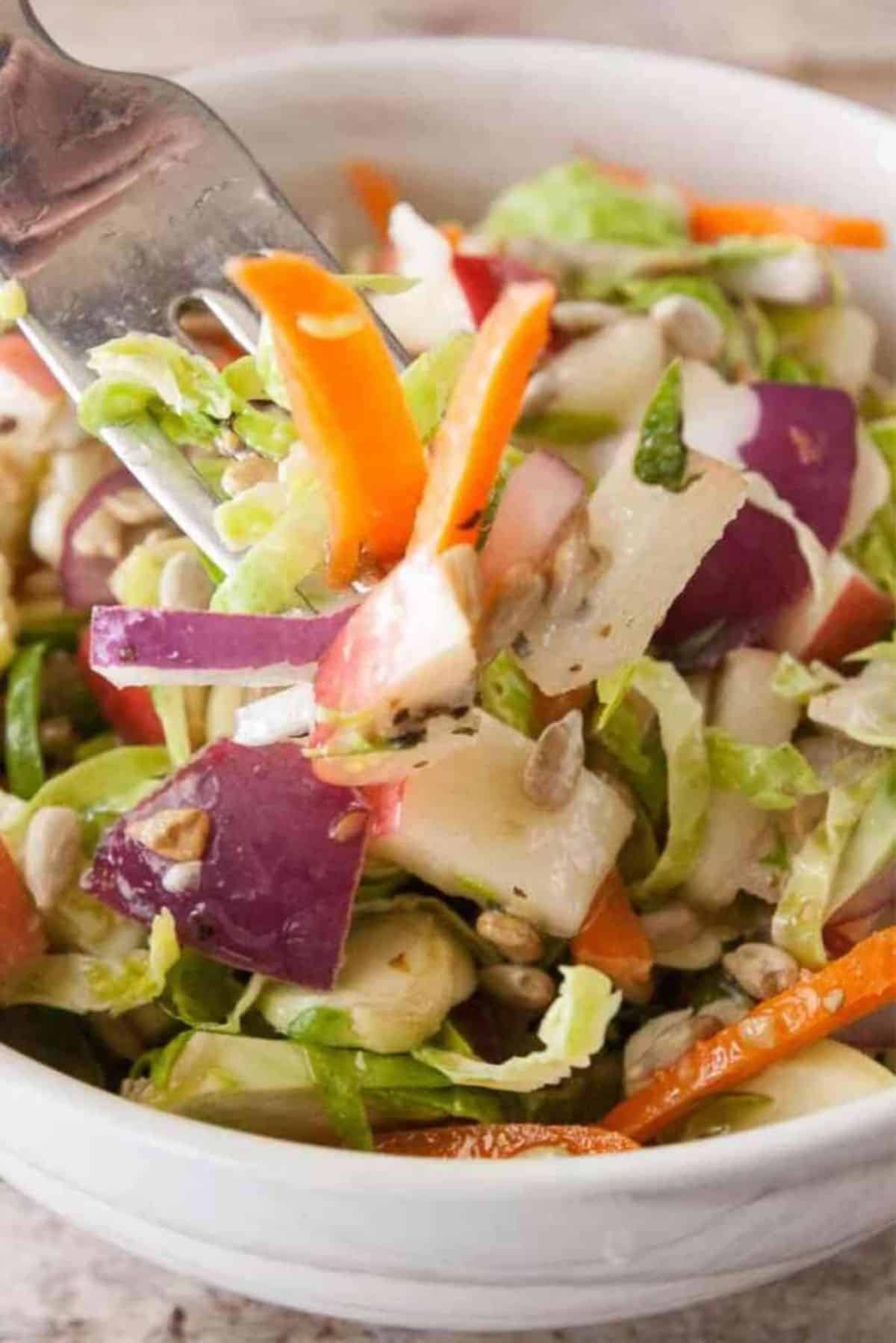 The Brussels sprouts provide a strong base that pairs perfectly with the tender and juicy chicken wings. You dress the slaw with a light and tangy dressing, which brings all the flavors together.
It's a perfect side for any backyard barbecue or game day spread. Don't be surprised if your guests ask for the recipe – it's that good!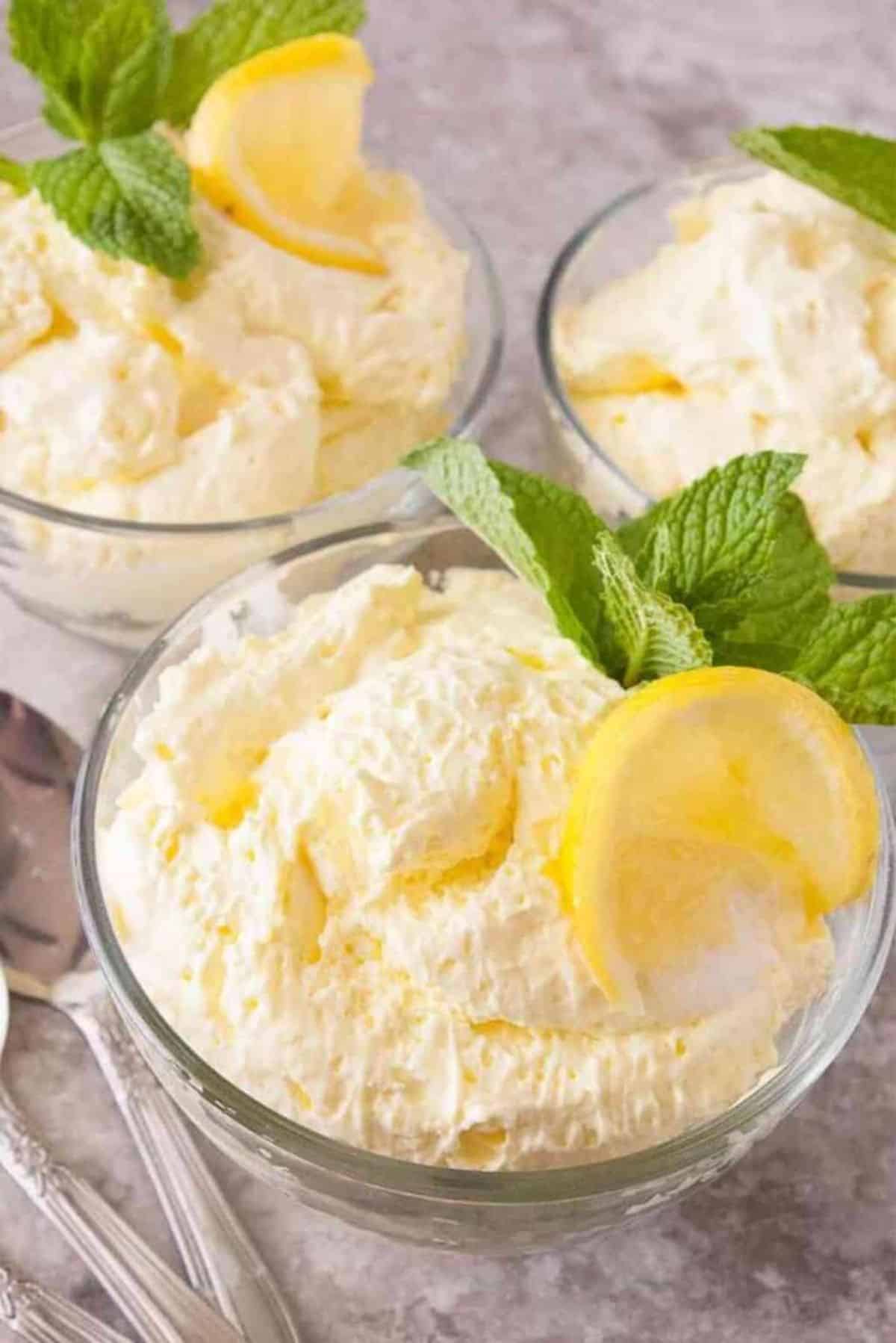 This dessert-like salad combines tart and sweet flavors that will awaken your taste buds. The soft and fluffy texture of the jello is complemented by the crunchy bits of pineapple, celery, and pecans. It's the perfect sweet treat to end your chicken wing feast.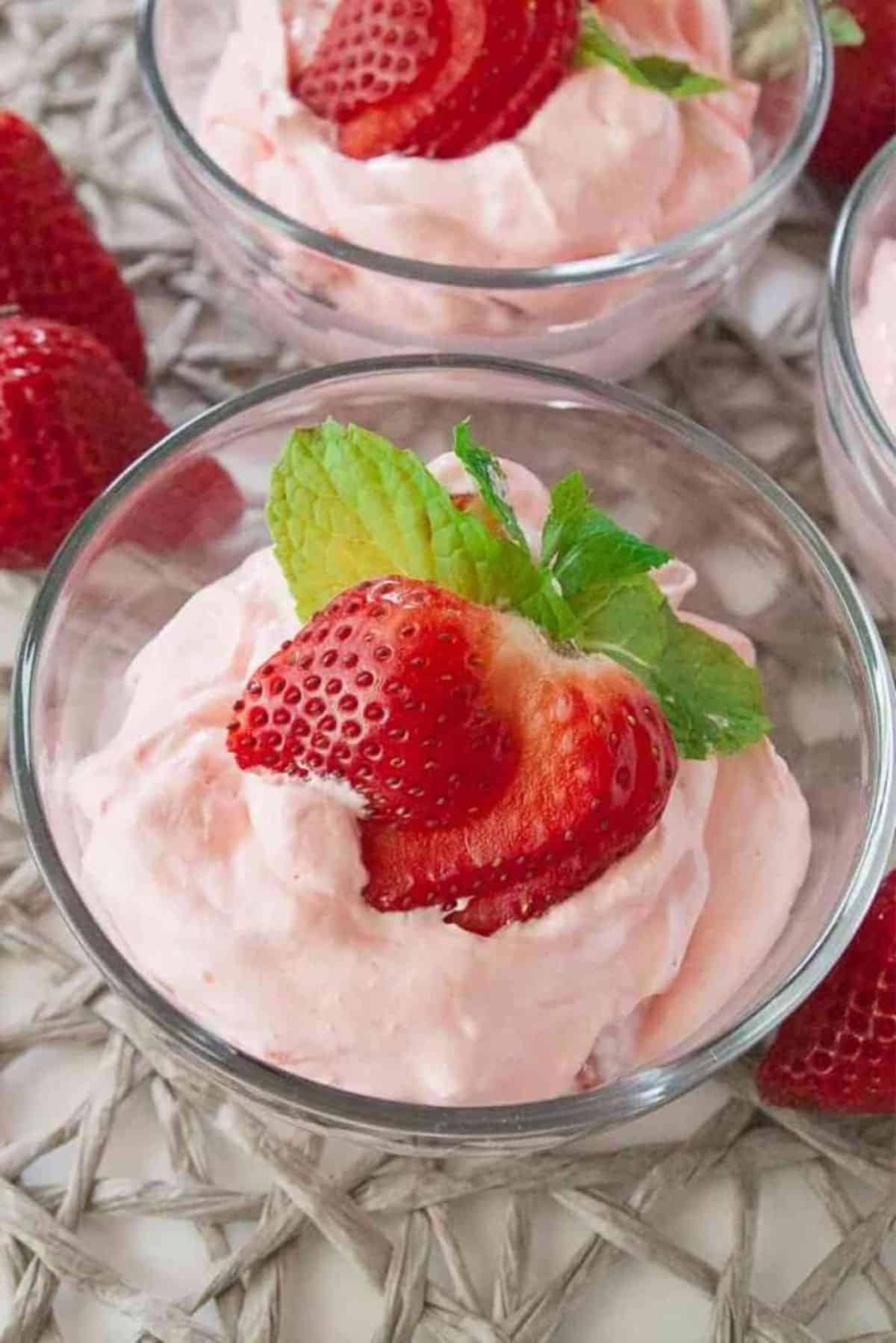 Sweet and savory is a match made in heaven. The creamy texture of the whipped cream pairs perfectly with the refreshing taste of the mixed berries, making this salad the perfect summer treat.
The ingredients for this salad include mixed berries, heavy cream, cream cheese, and jello. This dish is a must-try for anyone looking to add a fruity twist to their meal.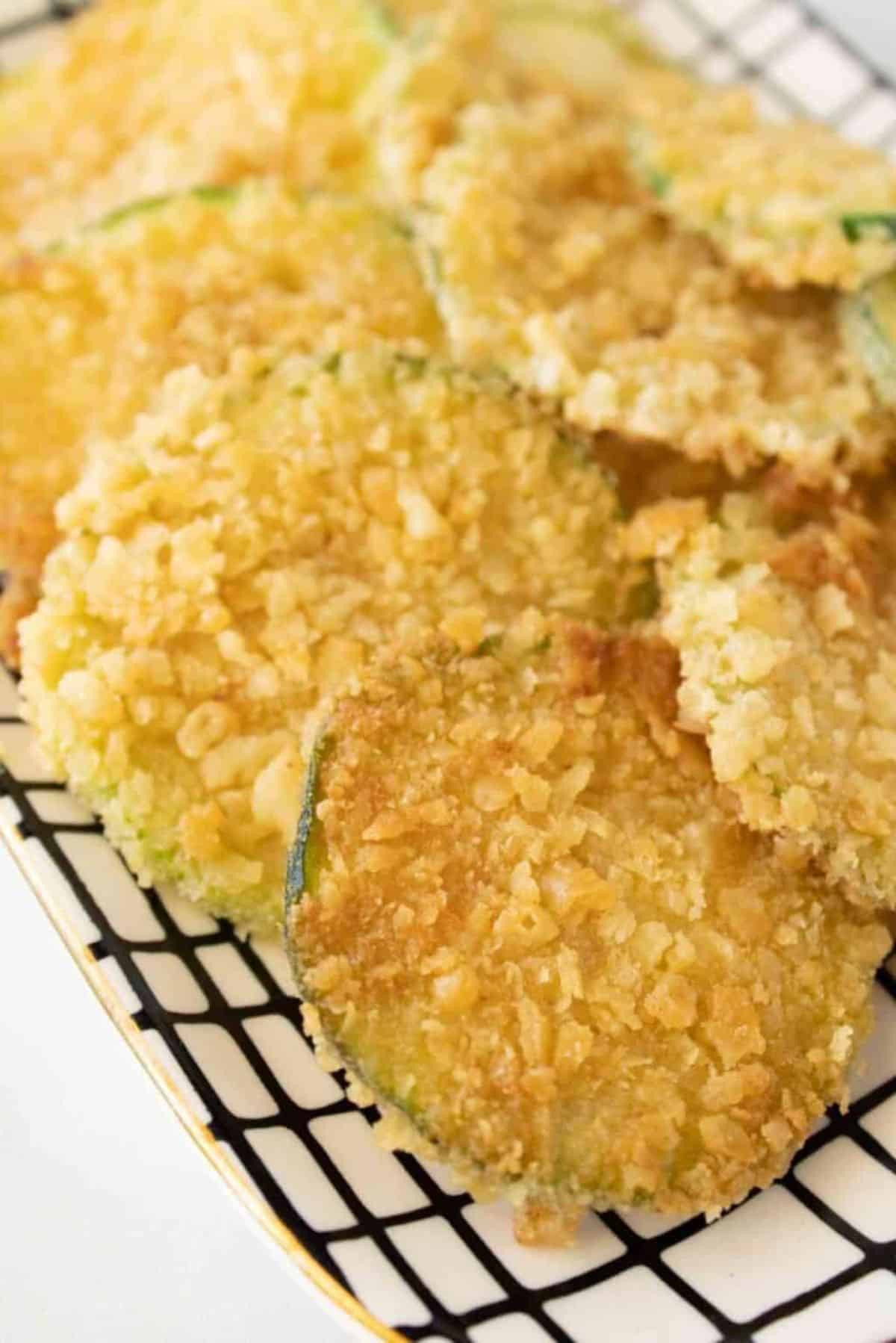 These chips are made from thinly sliced zucchini coated in a crispy and seasoned batter and then fried until golden brown—the crisp texture of the zucchini chips pairs perfectly with the tender and juicy chicken wings.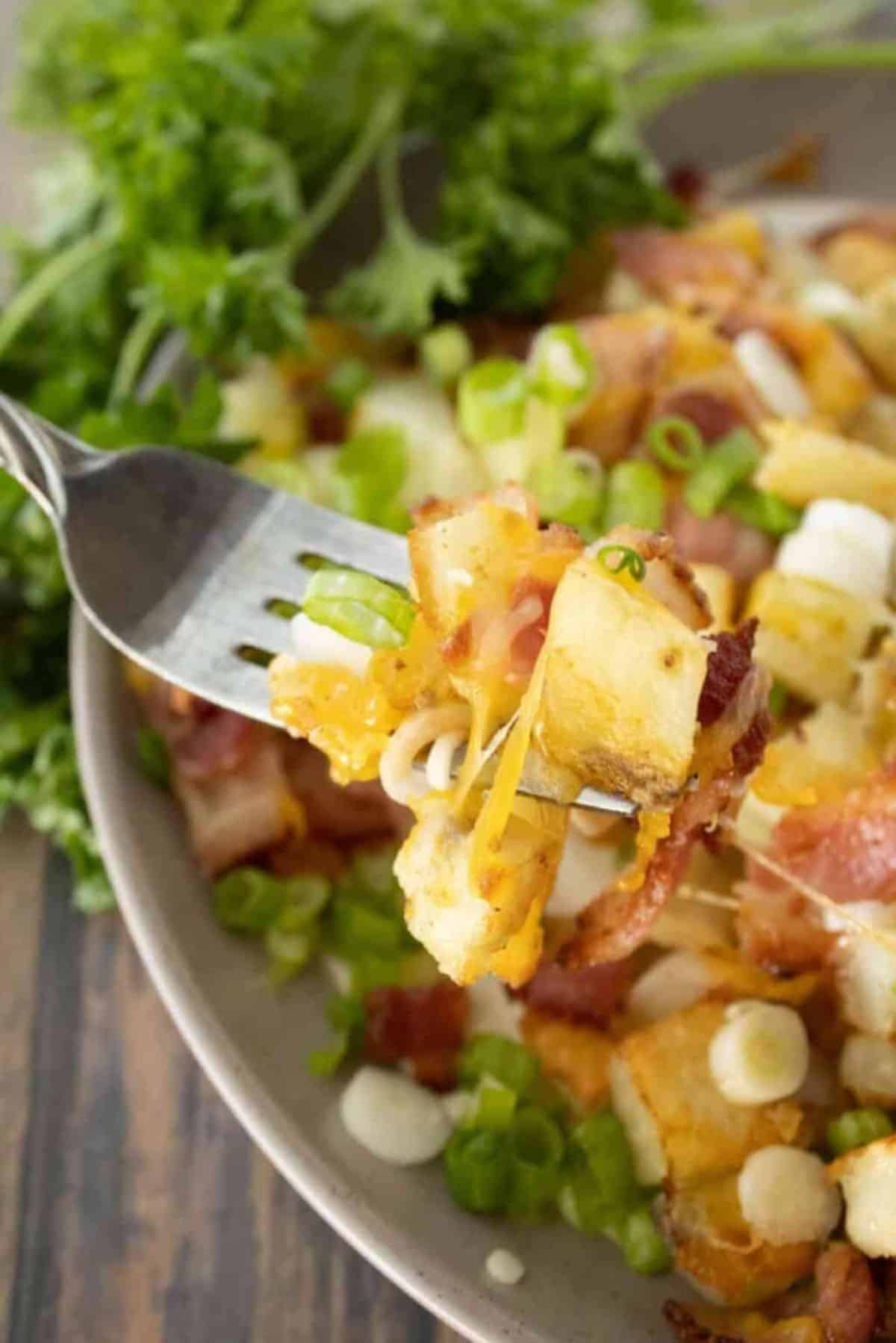 If you're a fan of crispy, fluffy potatoes, you'll love these spuds topped with savory goodness! Think crumbled bacon, gooey melted cheese, and fresh scallions. Not to mention, they make the perfect pairing for chicken wings.
One of my all-time favorites, this delicious combo will have you craving more with every bite. So indulge in a little comfort food and treat yourself to this heavenly duo.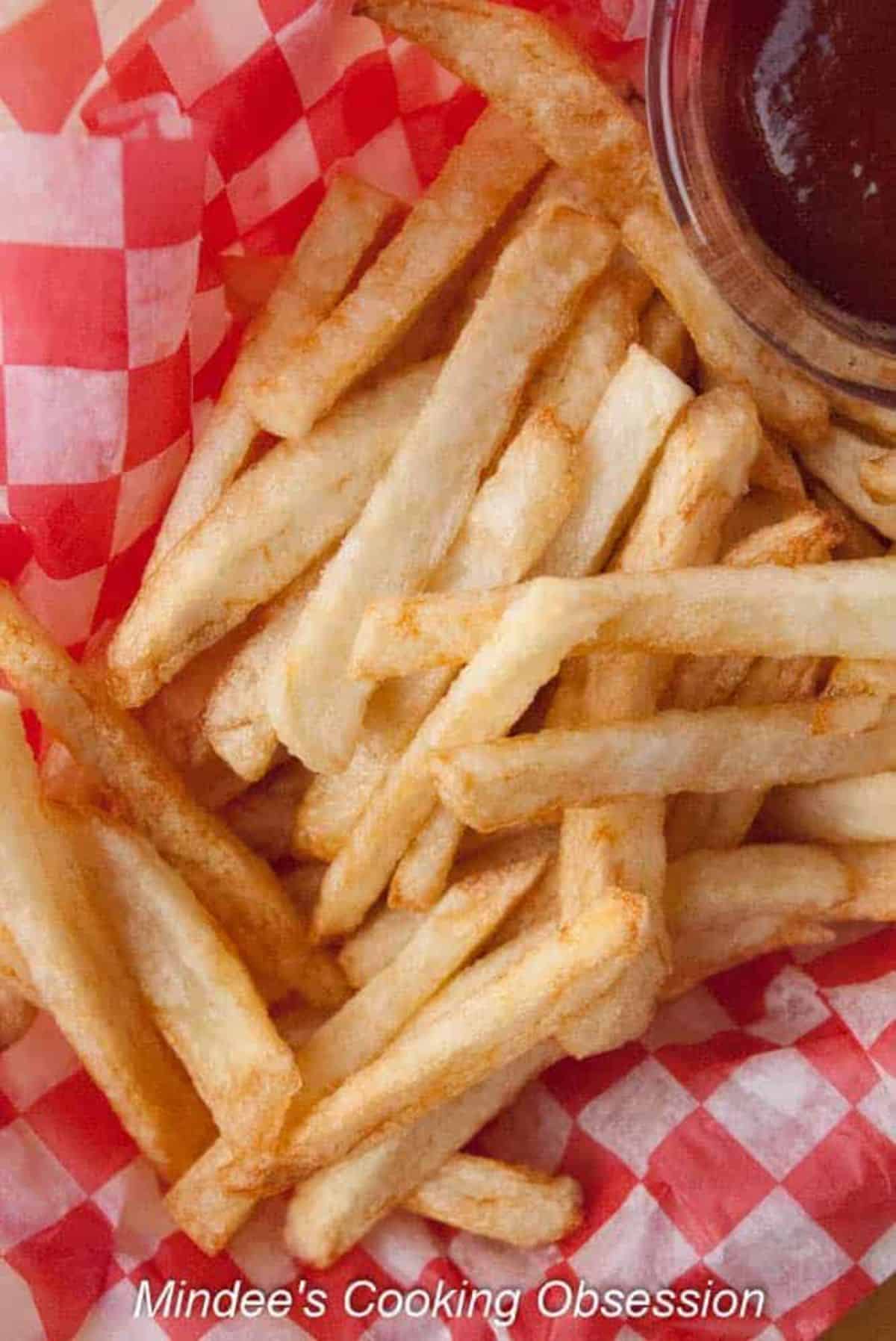 Step right up, folks, and sink your teeth into some classic Drive-in Style French Fries! These crispy spuds are the perfect accompaniment to any chicken wing feast and will have you feeling like you're back at the drive-in of yesteryear.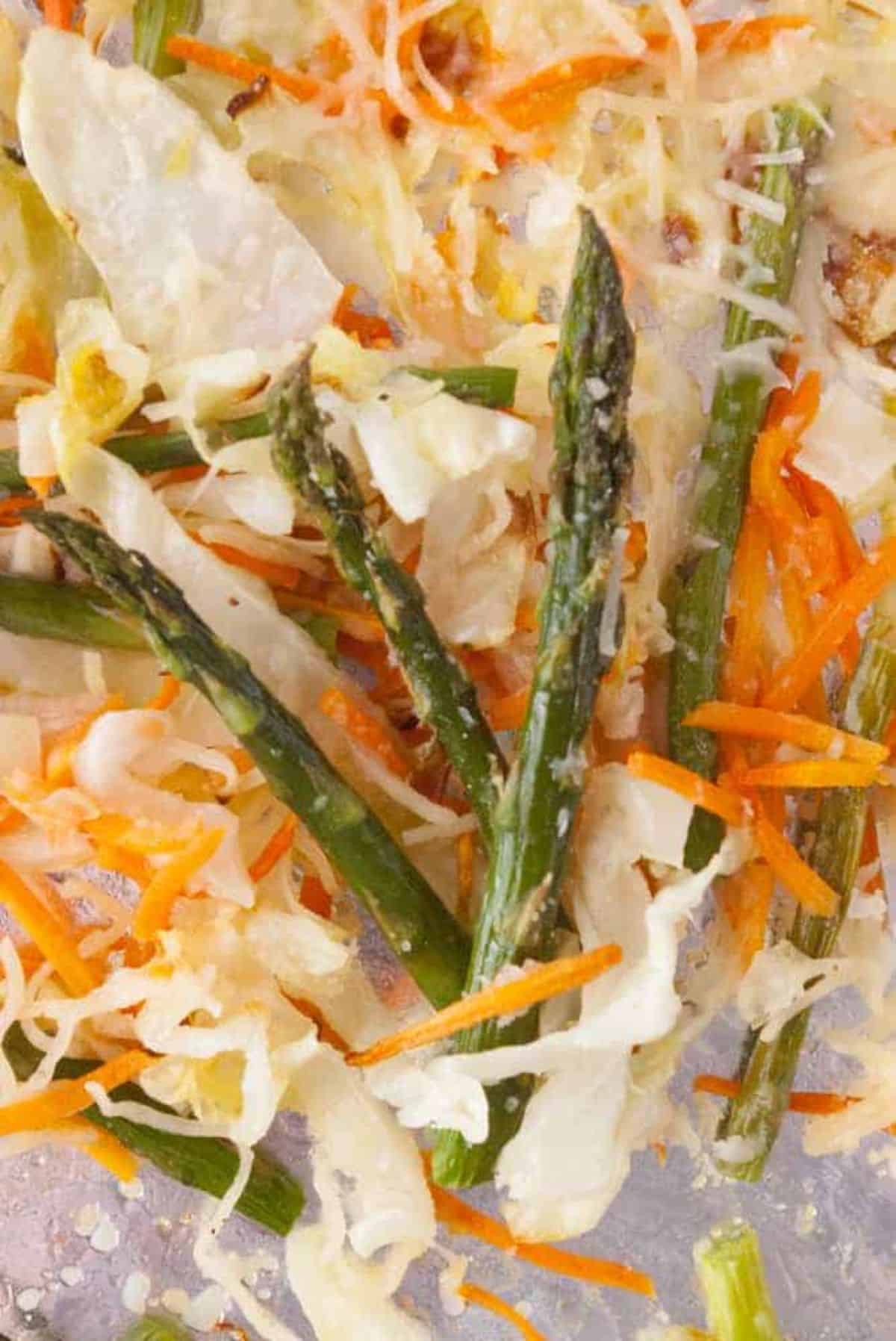 If you want something healthy to balance your chicken wing feast, roasted asparagus is the way to go. The fresh, bright, and perfectly balanced flavors make it a refreshing complement to the bold and savory flavors of your chicken wings.
The asparagus's crunchiness and the roasted vegetables' juiciness offer a satisfying texture that will take you back for seconds.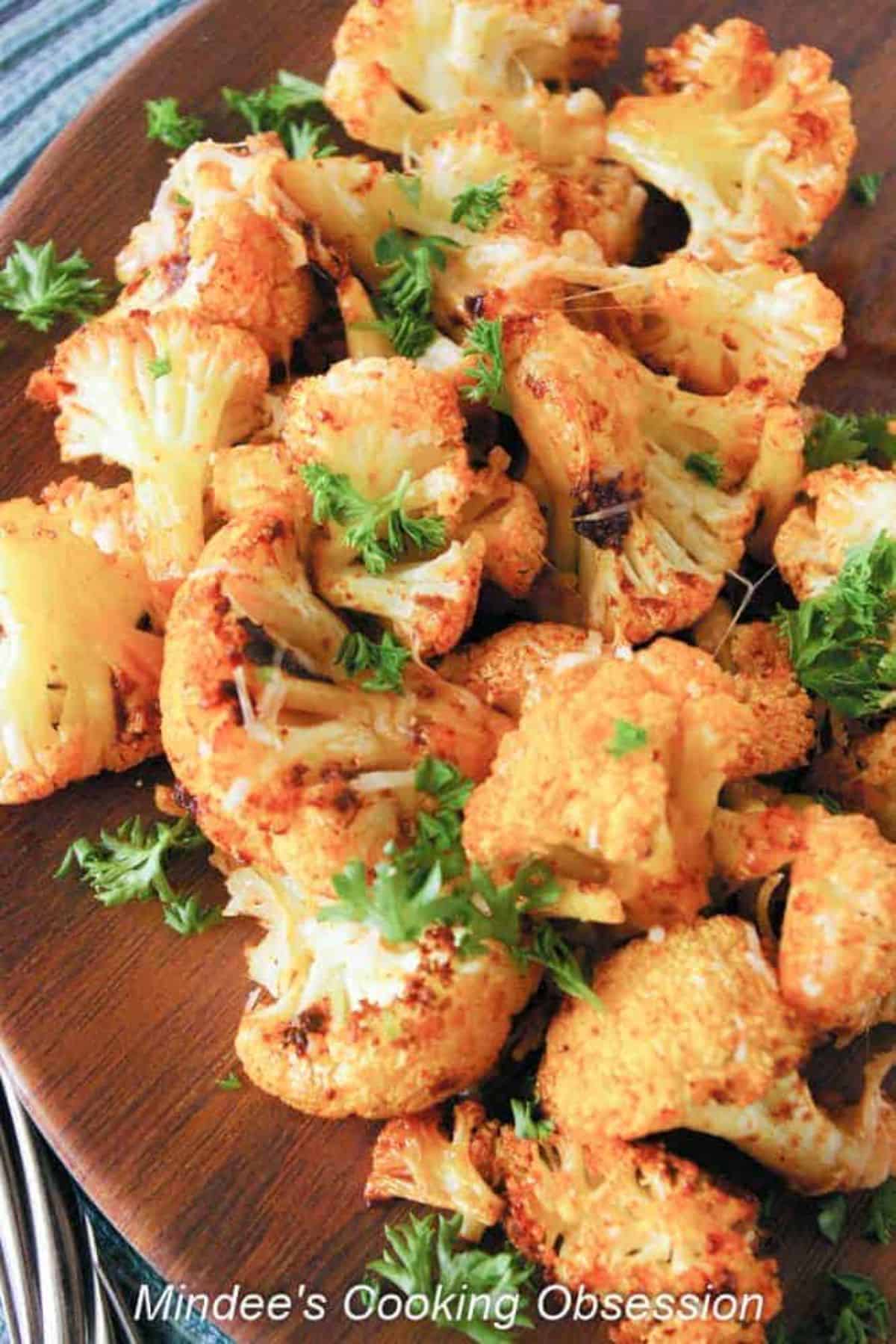 This dish is a delicious and sophisticated way to get your veggies in, with a smoky flavor and a sprinkle of Parmesan cheese. The roasted cauliflower is crispy on the outside and tender on the inside.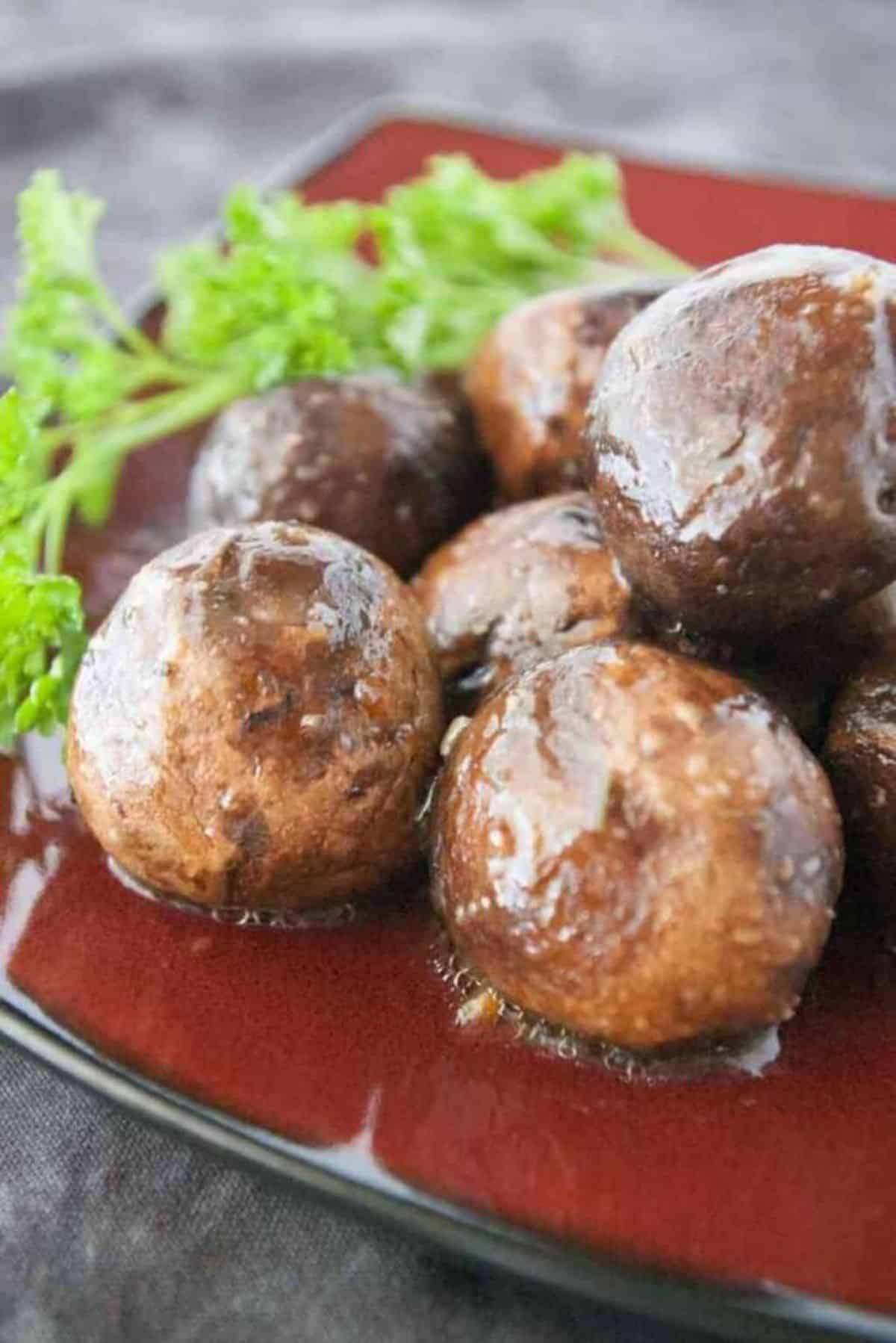 With each bite, you'll have a savory umami explosion with a subtle earthiness that gives way to a satisfyingly meaty texture.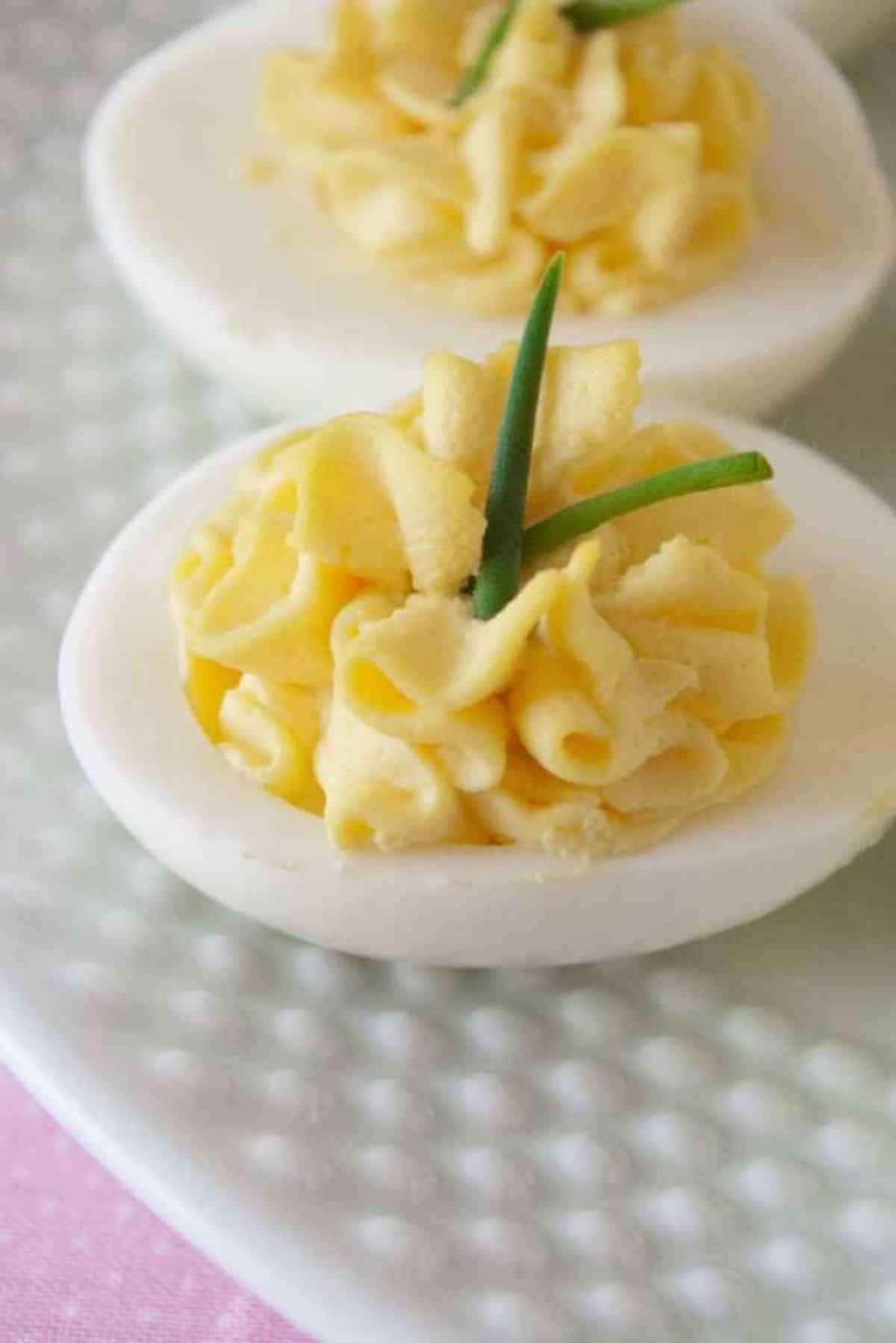 Each bite is a burst of savory flavor with a hint of tanginess. The creamy texture of the eggs is balanced perfectly with the crunchy taste of the toppings.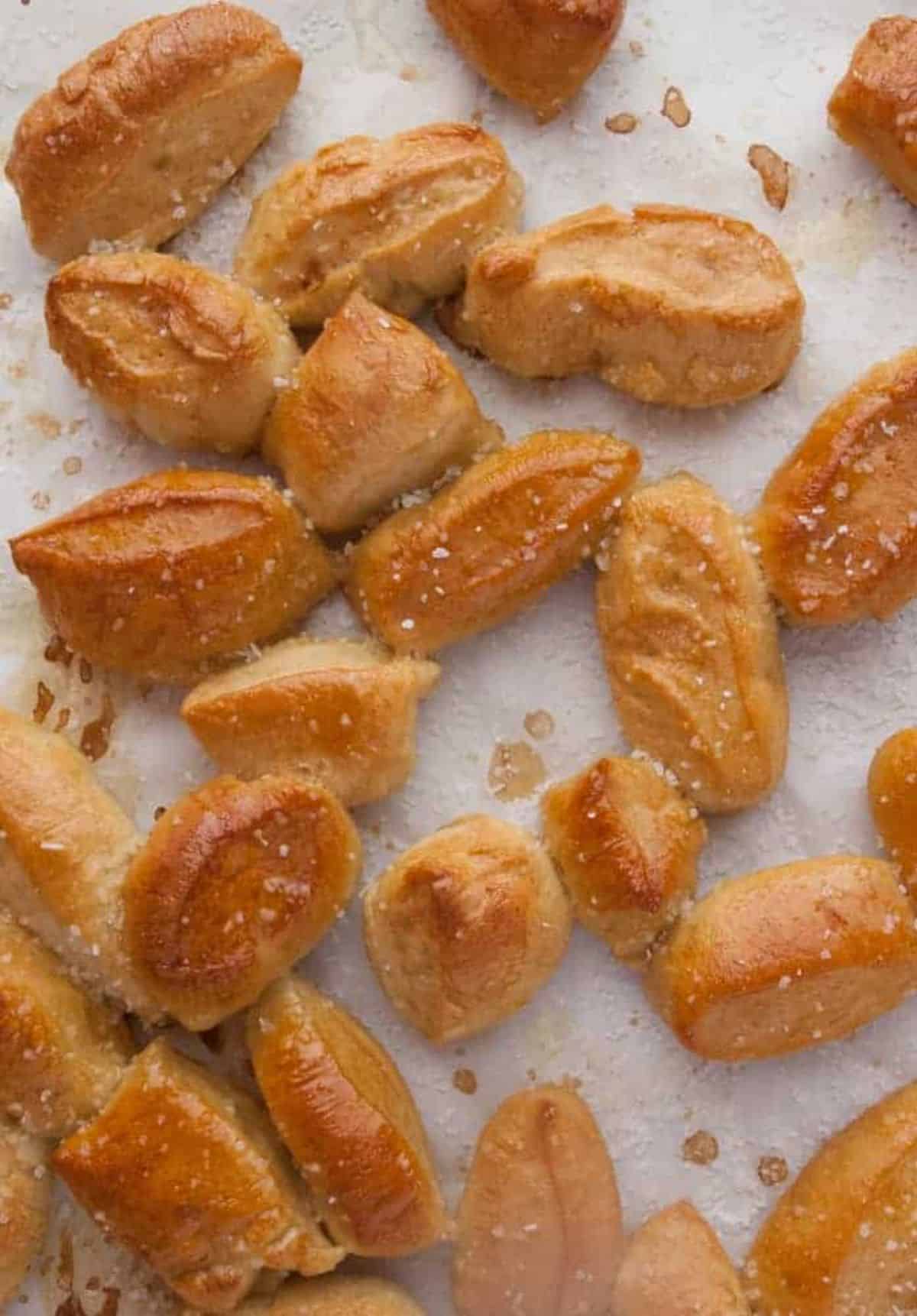 Pretzels and wings are like two peas in a pod; they belong together. These soft pretzel bites match chicken wings perfectly and are just as addictive.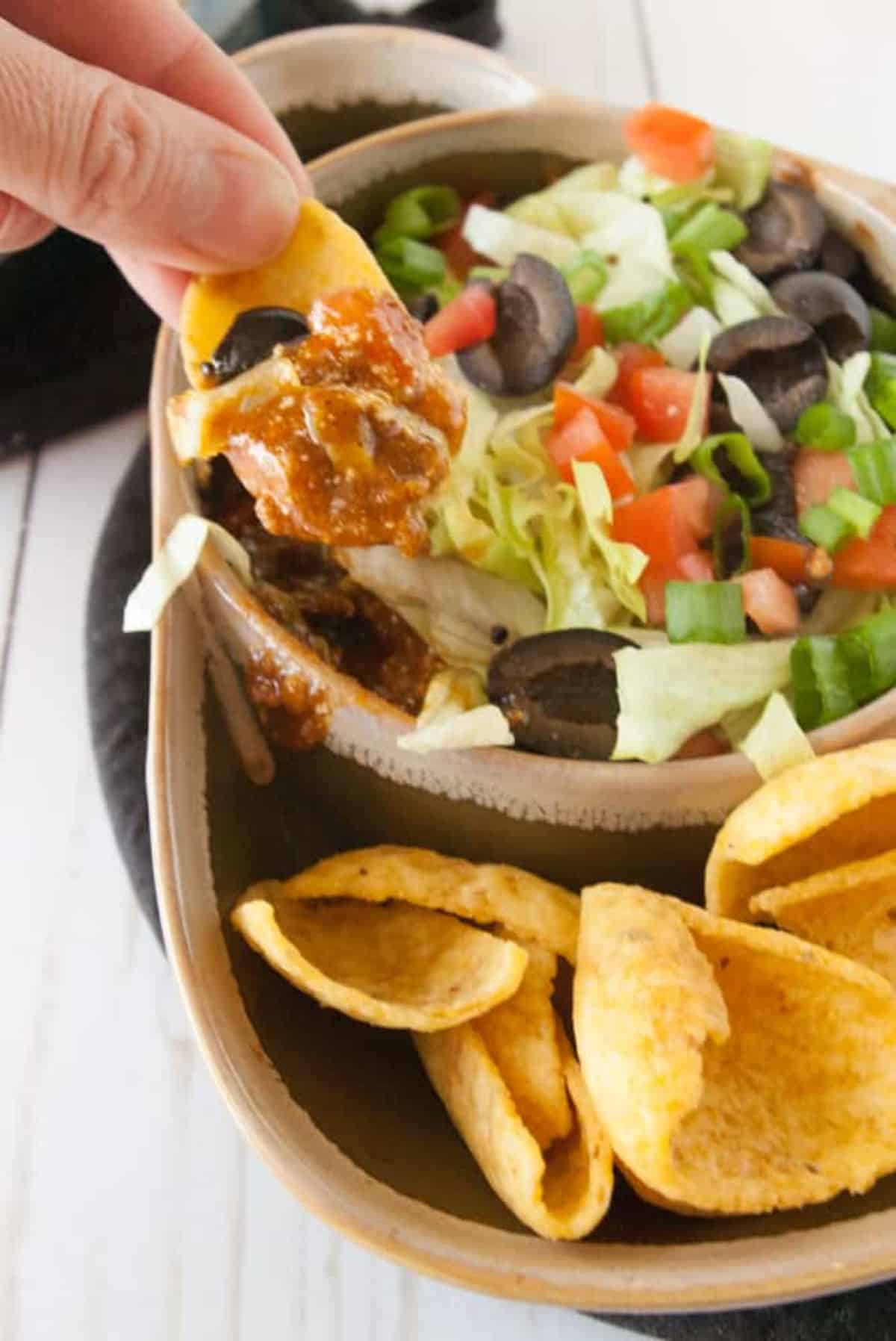 The dip is topped with fresh tomatoes, green onions, and jalapeños, adding a refreshing and spicy twist. If you're a fan of bold and robust flavors, this Hot Taco Chili Dip is worth a try!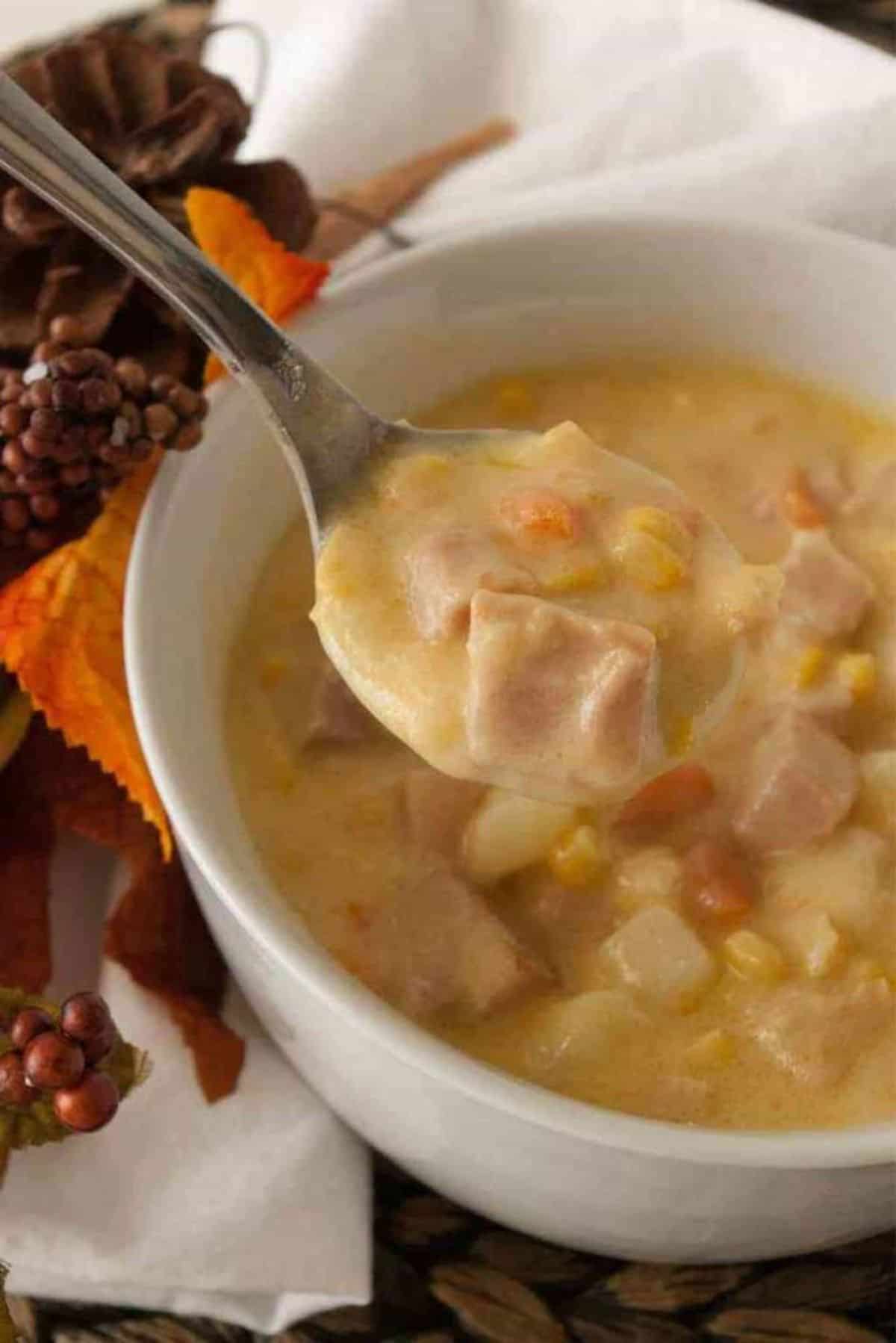 This creamy and savory soup is loaded with chunks of tender ham and perfectly cooked potatoes, all simmered in a rich, velvety cheese sauce.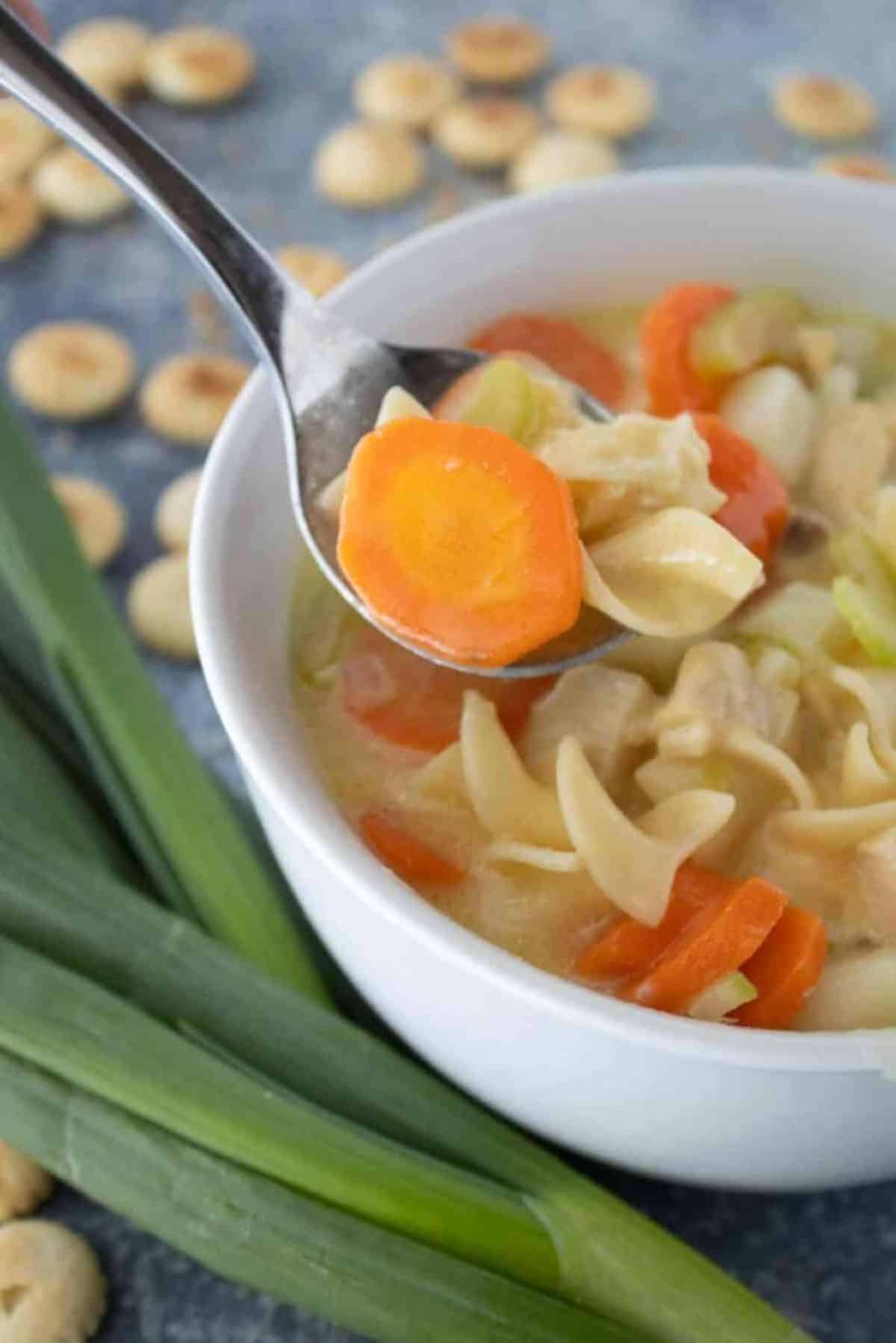 The soup is packed with wholesome vegetables like carrots, celery, and onion, adding a slight sweetness to the broth. The creamy texture comes from a generous amount of heavy cream and butter added to the cooking process.
Final Thoughts
Don't limit your chicken wing game to the usual buffalo sauce and blue cheese dip! From mouthwatering sandwiches to satisfying sides and even sweet treats, there are endless ways to enjoy these tasty bites.
Our collection of 27 recipes will inspire you to get creative and try something new. Don't hold back - treat yourself to a delectable snack or wow your guests with a crowd-pleasing dish.