Want to make your dumpling meal even more delectable?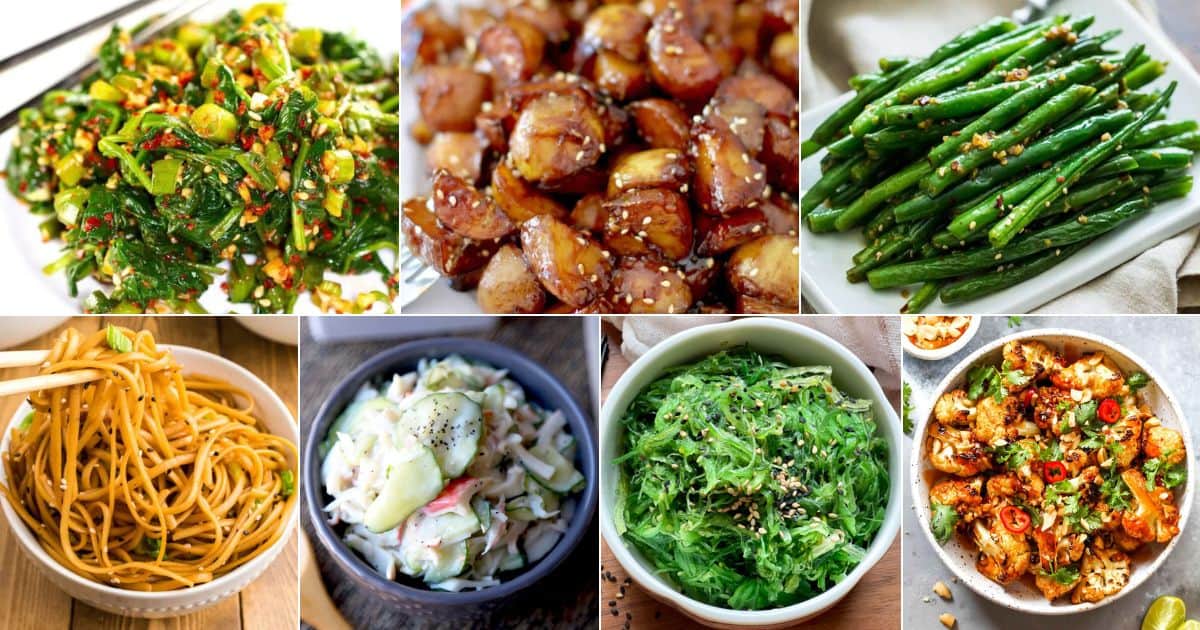 Let us introduce you to a medley of sumptuous side dishes for dumplings that perfectly complement these little pillows of happiness and turn your meal into a satisfying symphony of flavors and textures.
Jump to: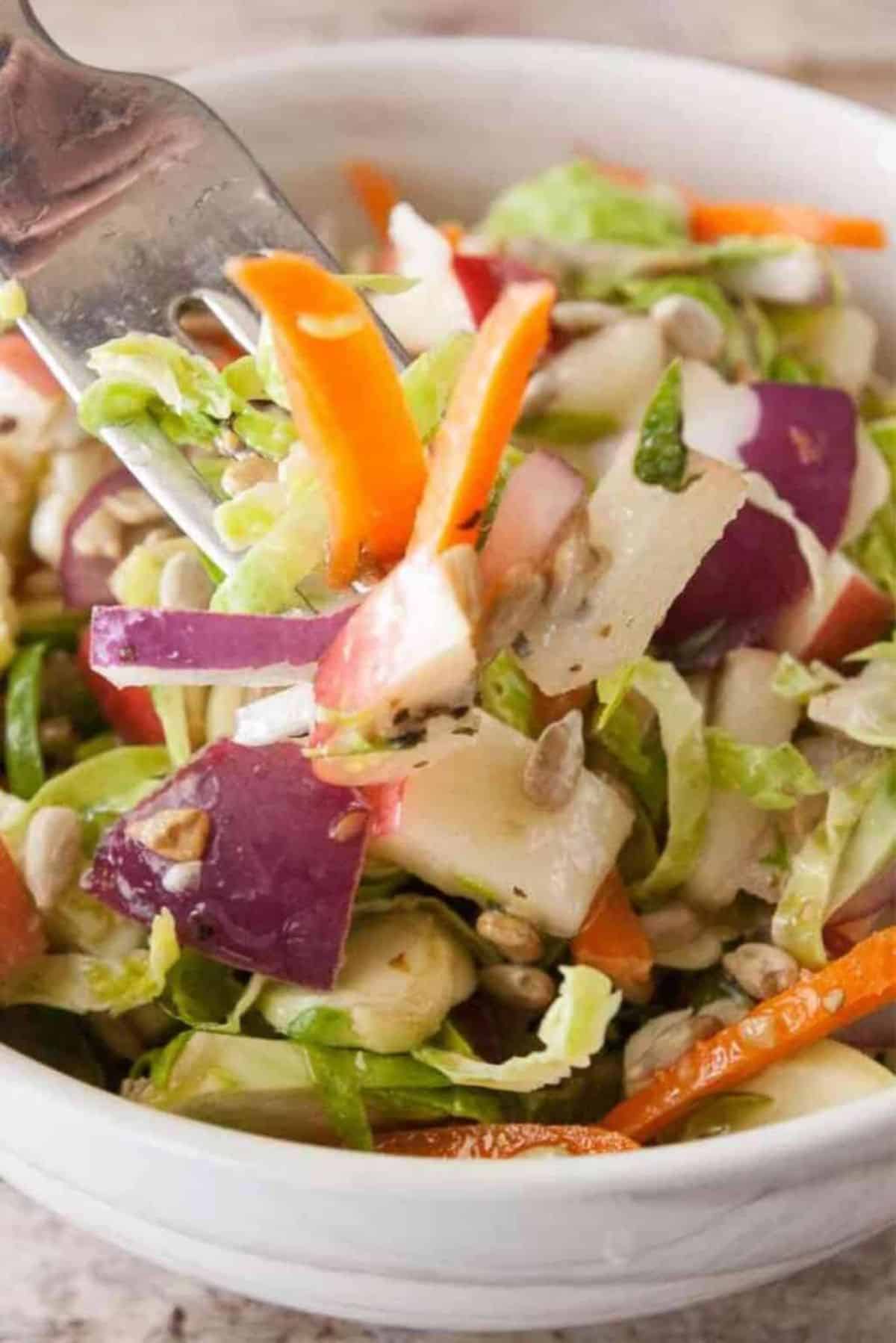 The crispy, crunchy Brussels sprouts slaw is a refreshing fusion of vibrant, fresh flavors to complement your dumplings.
6 cups thinly-sliced Brussels sprouts
1 cup thinly sliced red onion
1 cup matchstick carrots
1 large Honeycrisp apple, diced
1 cup salted and roasted sunflower kernels
1 bottle of Brianna's Real French Vinaigrette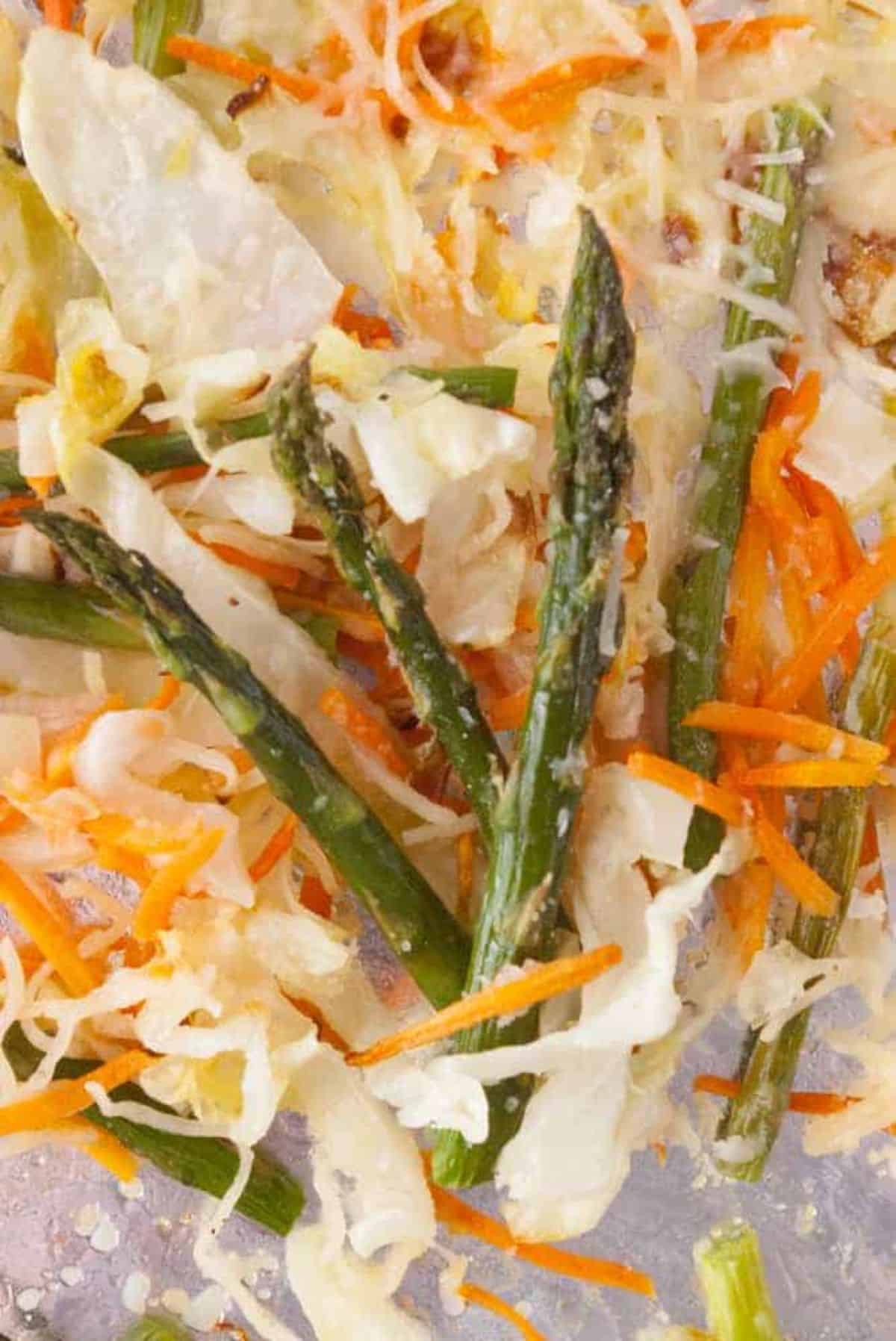 Elevate your dumplings with this tender asparagus blend, expertly roasted with a medley of carrots, garlic salt, and parmesan. Not only is it a healthy choice, but it's also incredibly delicious, making it a must-try side dish.
36 small/medium asparagus spears
2 cups shredded cabbage
1 cup matchstick carrots
2-3 tablespoon melted butter
Garlic salt
½ cup parmesan cheese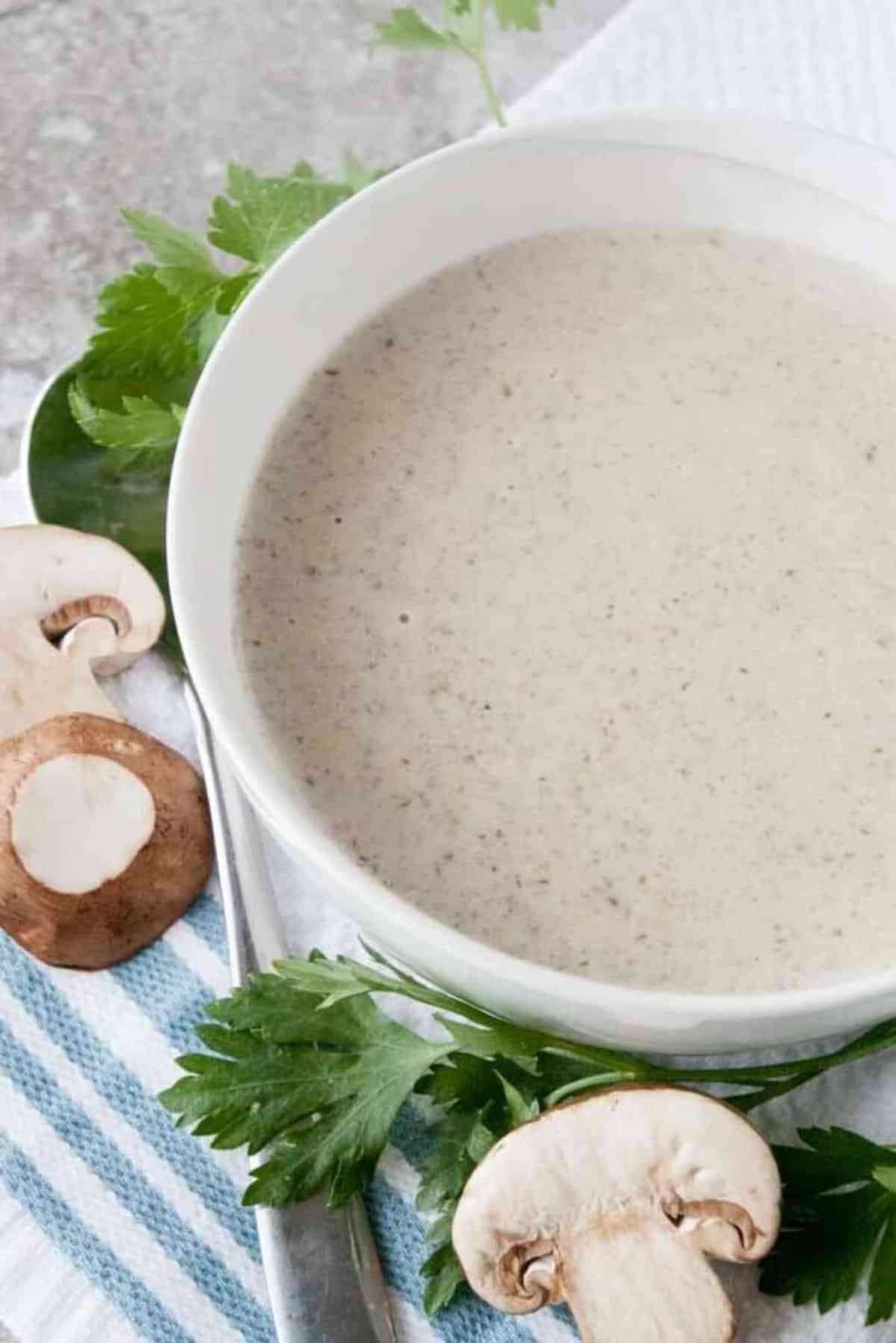 Creamy mushroom soup is the ultimate sidekick for your dumpling delights, as it envelops each bite with a velvety, umami-rich hug. Trust us; this dynamic duo is a match made in culinary heaven!
½ cup butter
½ cup chopped onion
16 oz. sliced crimini mushrooms
¼ cup flour
5 cups chicken broth
3 cups half and half
1 teaspoon garlic powder
¼ teaspoon white pepper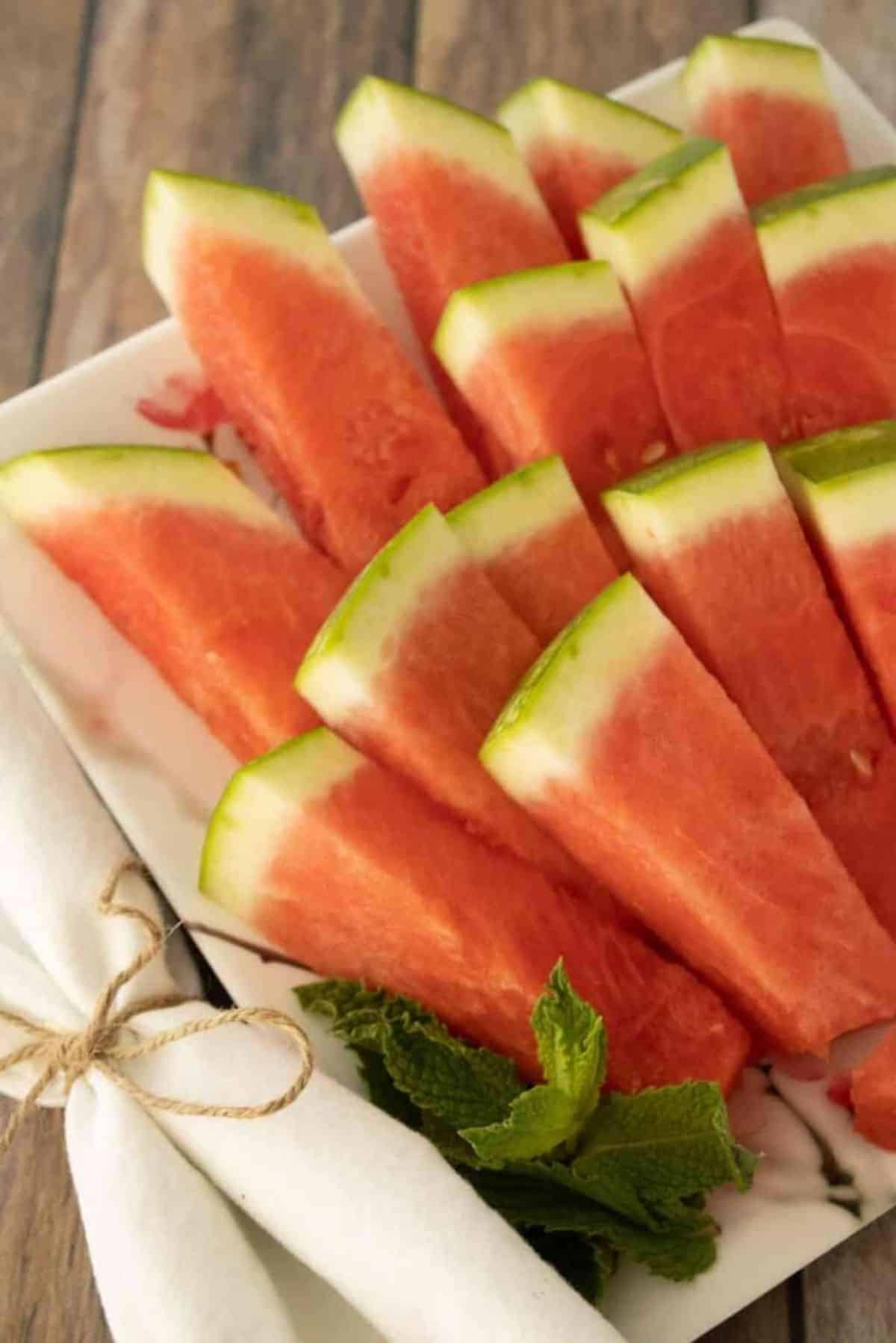 Who knew sides could be so simple?
All you need to round out a meal featuring deliciously plump dumplings is a bit of fresh fruit for sweetness, and watermelon is the ideal candidate.
If you dread slicing into this quintessential summer fruit, we've created a technique that will have you munching on its ruby-red goodness in no time flat.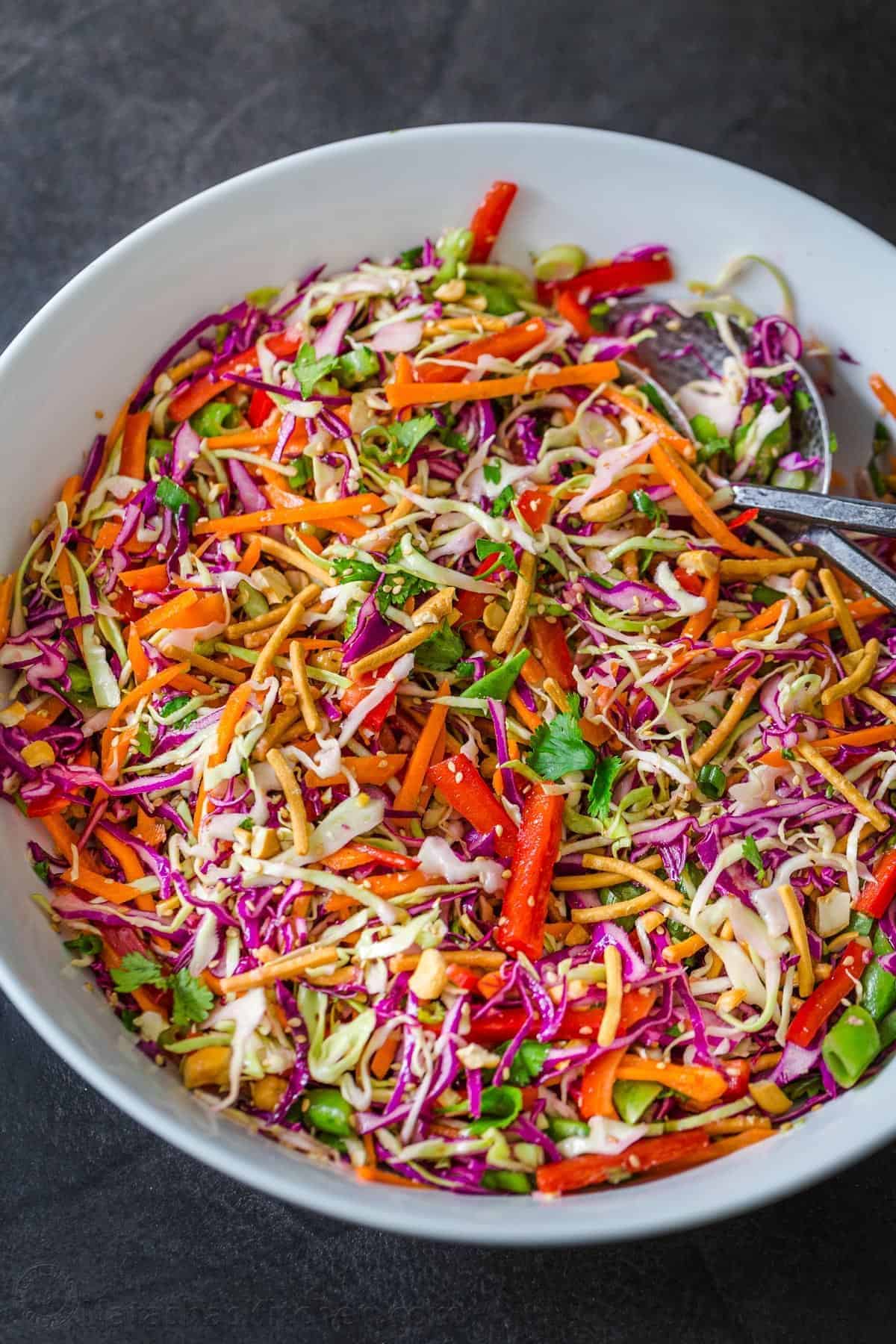 Are you craving a refreshing crunch? Look no further than the delicious crunchy Asian chopped salad, a vibrant medley of crisp veggies, perfect for complementing those pillowy dumplings. It's a whirlwind of flavors and a beautiful juxtaposition to your main event.
3 cups white cabbage, thinly sliced
3 cups red cabbage, thinly sliced
1 medium red bell pepper, cut into thin strips
1 medium carrot, julienne
1 cup sugar snap peas, chopped
3 green onions, chopped
1 tablespoon cilantro, chopped
1 tablespoon sesame seeds
½ cup cashews, toasted and chopped
½ cup crispy chow mein noodles or wontons
4 tablespoon sesame oil
4 tablespoon rice vinegar
2 tablespoon honey
2 tablespoon lime juice
2 teaspoon fresh ginger, peeled and grated
1 teaspoon salt, or added to taste
½ teaspoon ground black pepper, or added to taste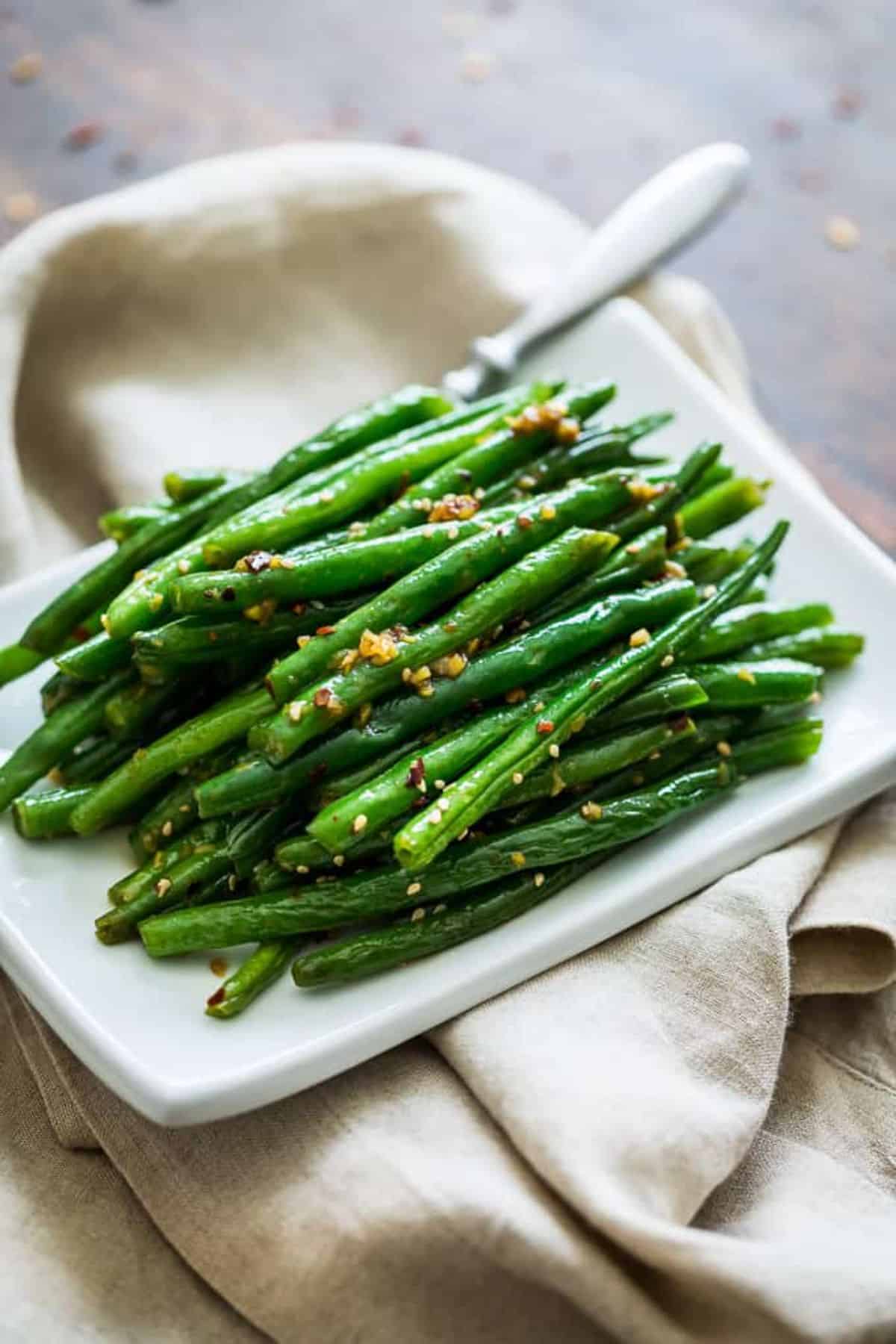 These verdant, snappy sidekicks bring flavor and a bright burst of color to the table, elevating those tender dumplings to new heights. You'll be mesmerized by the harmonious union of nutty sesame and zingy ginger in one mouthwatering bite.
1 lb green beans, trimmed
1 tablespoon avocado oil or other oil suitable for high heat
2 cloves garlic, minced
1 tablespoon minced ginger
¼ cup water
1 tablespoon maple syrup
2 tablespoon coconut aminos or gluten-free soy sauce
1 teaspoon toasted sesame oil
½ teaspoon red pepper flakes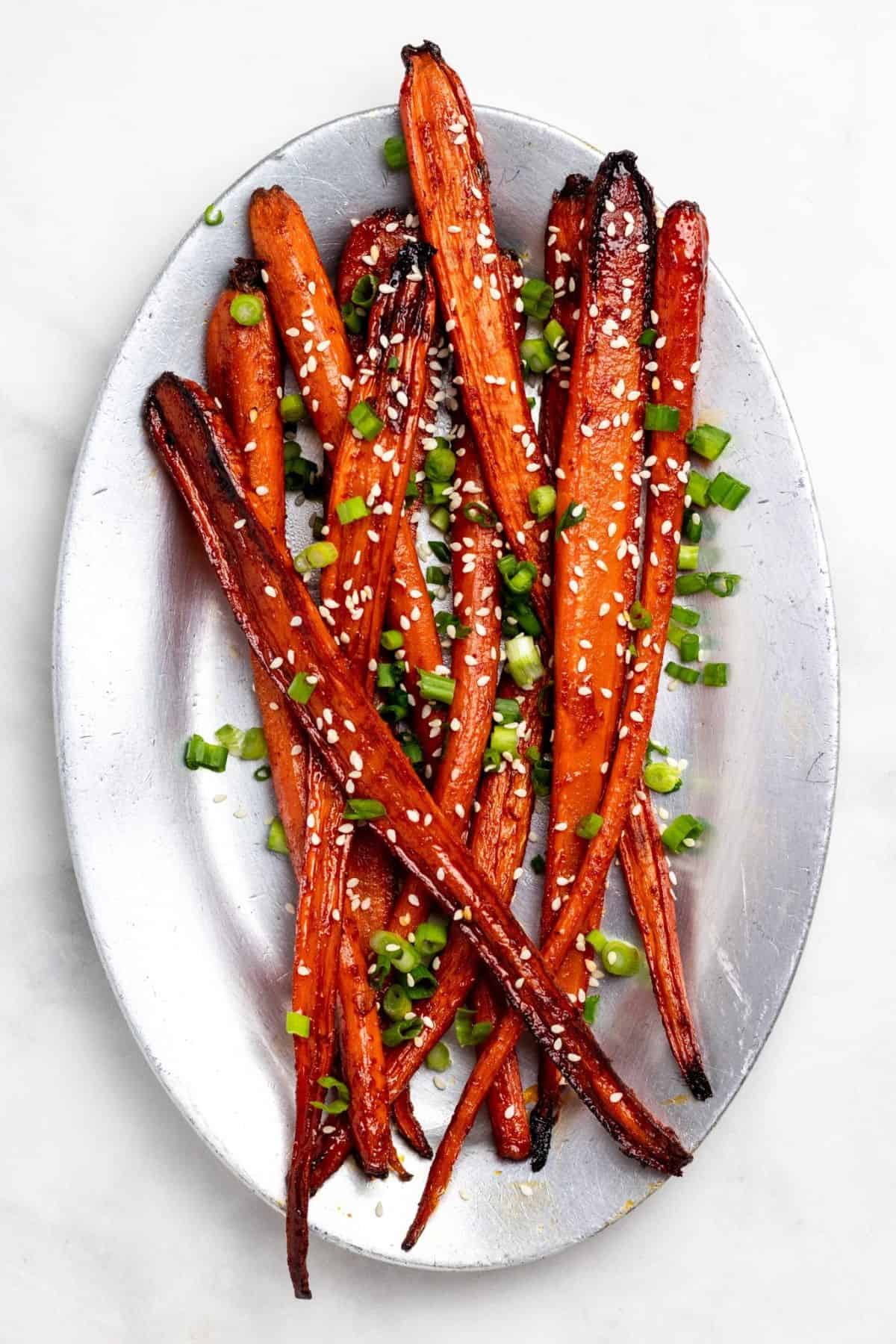 Get ready to turn up the heat with gochujang roasted carrots, a spicy, sweet, and savory sensation. The bold, Korean-inspired flavors transform these humble root veggies into a delectable side dish that leaves your dumplings blushing with pride.
1 lb carrots, peeled and split in half lengthwise if very large
1 tablespoon vegetable oil
1 tablespoon sesame oil
1 tablespoon soy sauce
1 tablespoon gochujang (Korean chili paste)
1 tablespoon honey
1 tablespoon rice wine vinegar
1 tablespoon water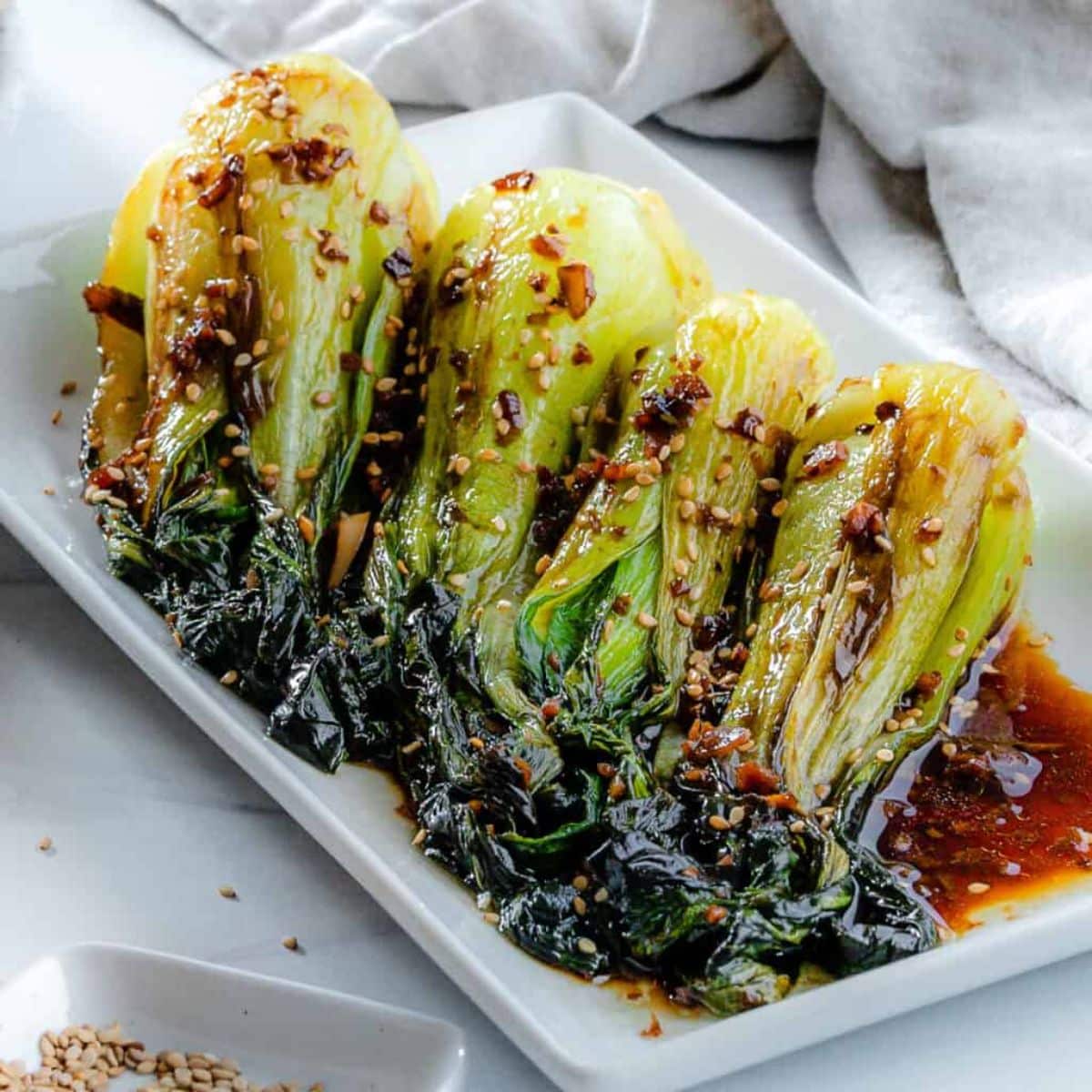 These cute little greens bring a gentle touch of earthiness, beautifully enhanced by the umami-rich soy sauce and a hint of garlicky goodness. It's a simple yet elegant way to play up your dumpling experience without overpowering those delicate morsels.
½ pound of baby bok choy
2 teaspoon of canola or vegetable oil
2 cloves garlic minced
½ tablespoon of soy sauce
½ tablespoon of Chinese mushroom sauce
sesame seeds for garnish
salt and pepper
optional: crushed red pepper flakes to taste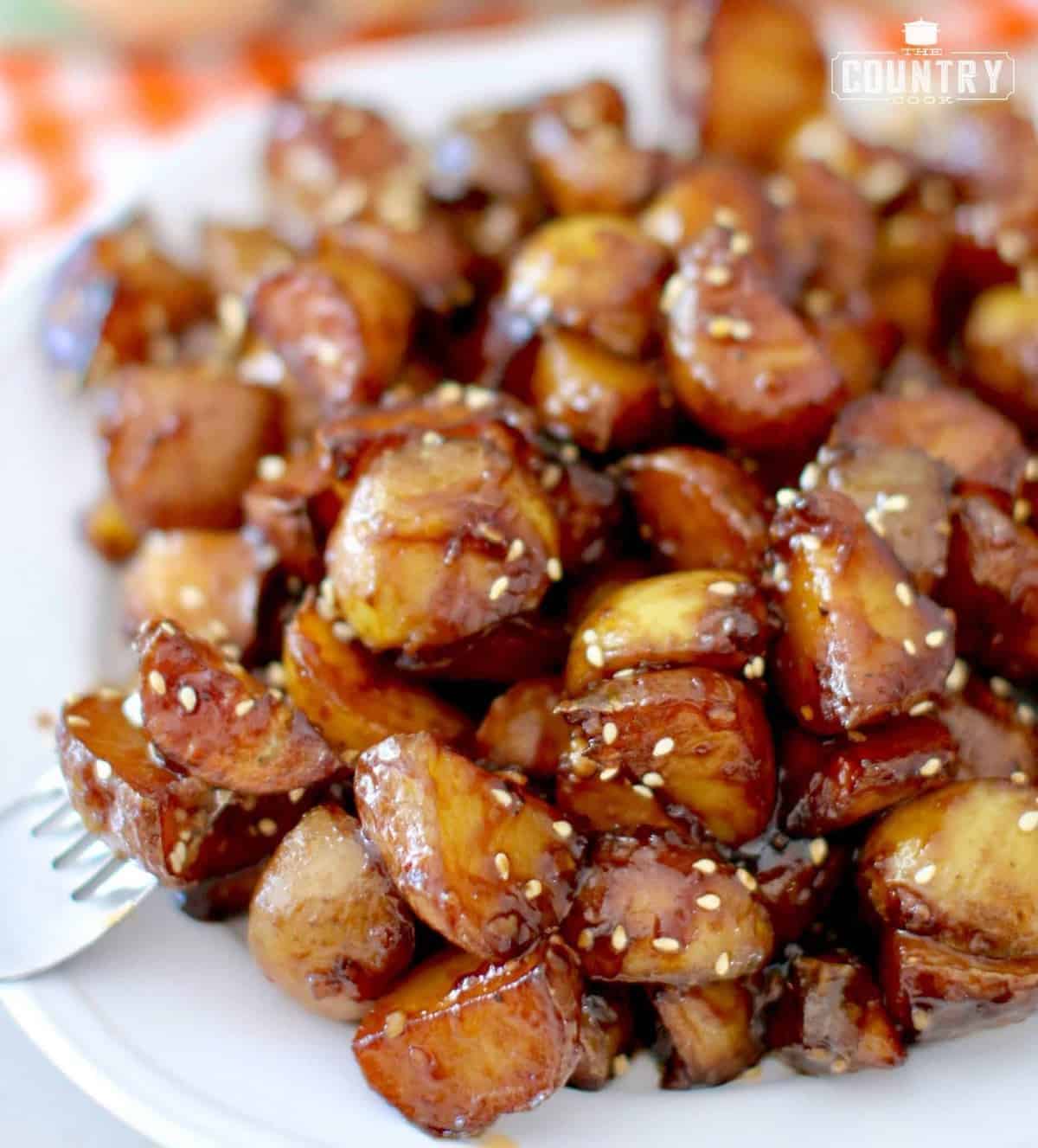 Korean-style sticky potatoes are about to rock your dumpling world. These irresistibly caramelized, slightly chewy bites harmonize beautifully with your savory dumplings, creating a delightful dance of flavors on your plate.
5 lbs baby potatoes, sliced in quarters
2 tablespoon oil
½ cup water
2½ tablespoon lite soy sauce
2 tablespoon corn syrup
1½ tablespoon sugar
1 tablespoon ketchup
1 tablespoon minced garlic
1 teaspoon roasted sesame seeds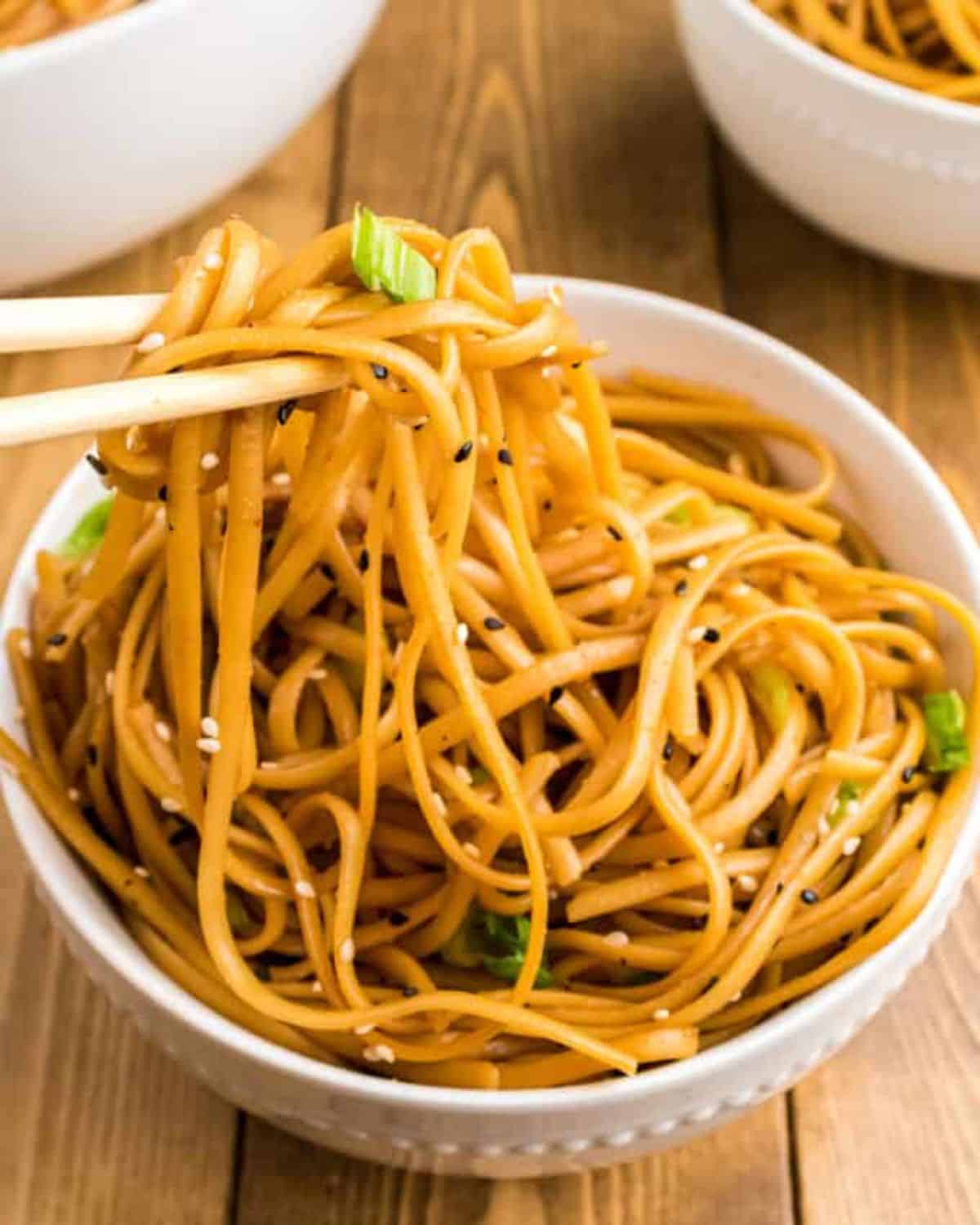 Ready to twirl your fork into a tangle of deliciousness? Simple sesame noodles are here to dazzle your dumpling-loving taste buds. Coated in a nutty, aromatic sauce, these silky strands make for an effortless yet irresistible pairing that'll leave you craving more. It's pure, unadulterated comfort food at its finest.
16 oz dried linguine pasta
⅓ cup reduced-sodium soy sauce
3 tablespoon toasted sesame oil
2 tablespoon rice vinegar
1 – 2 tablespoon granulated sugar
1 teaspoon chili garlic sauce or more, to your tastes
¾ teaspoon dried ginger
½ teaspoon garlic powder
pinch of black pepper
4 green onions thinly sliced on a diagonal
sesame seeds for garnish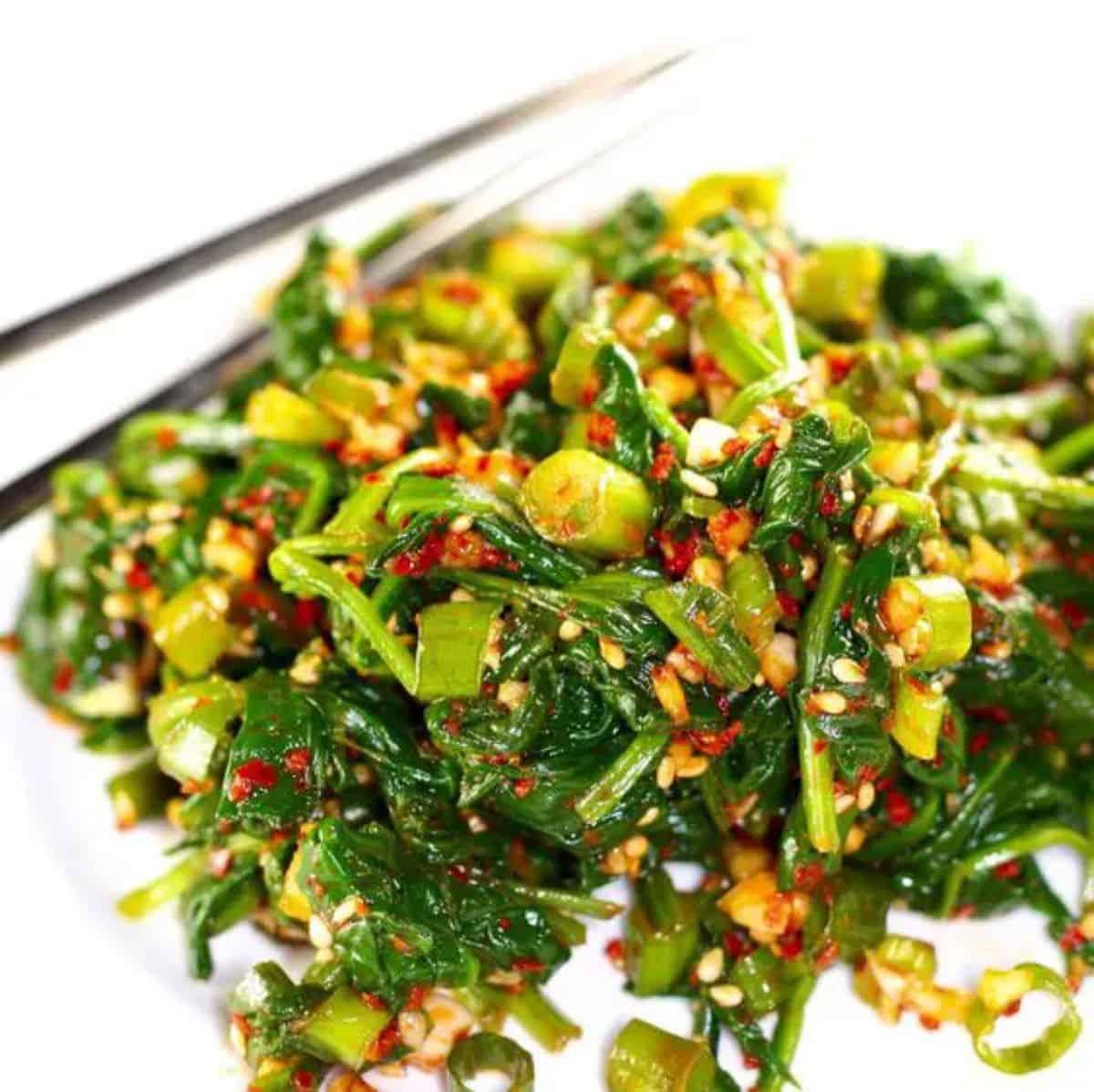 This veggie dish is a nutritious powerhouse, delicately seasoned with a touch of garlic and sesame oil, bringing a refreshing pop of green to your meal, proving that leafy greens can be both healthy and heavenly.
12 oz baby spinach washed
2 tablespoon Korean red pepper powder
3 green onions sliced thinly
1 teaspoon roasted sesame seeds
2 teaspoon sesame oil
1 tablespoon soy sauce
6 garlic cloves minced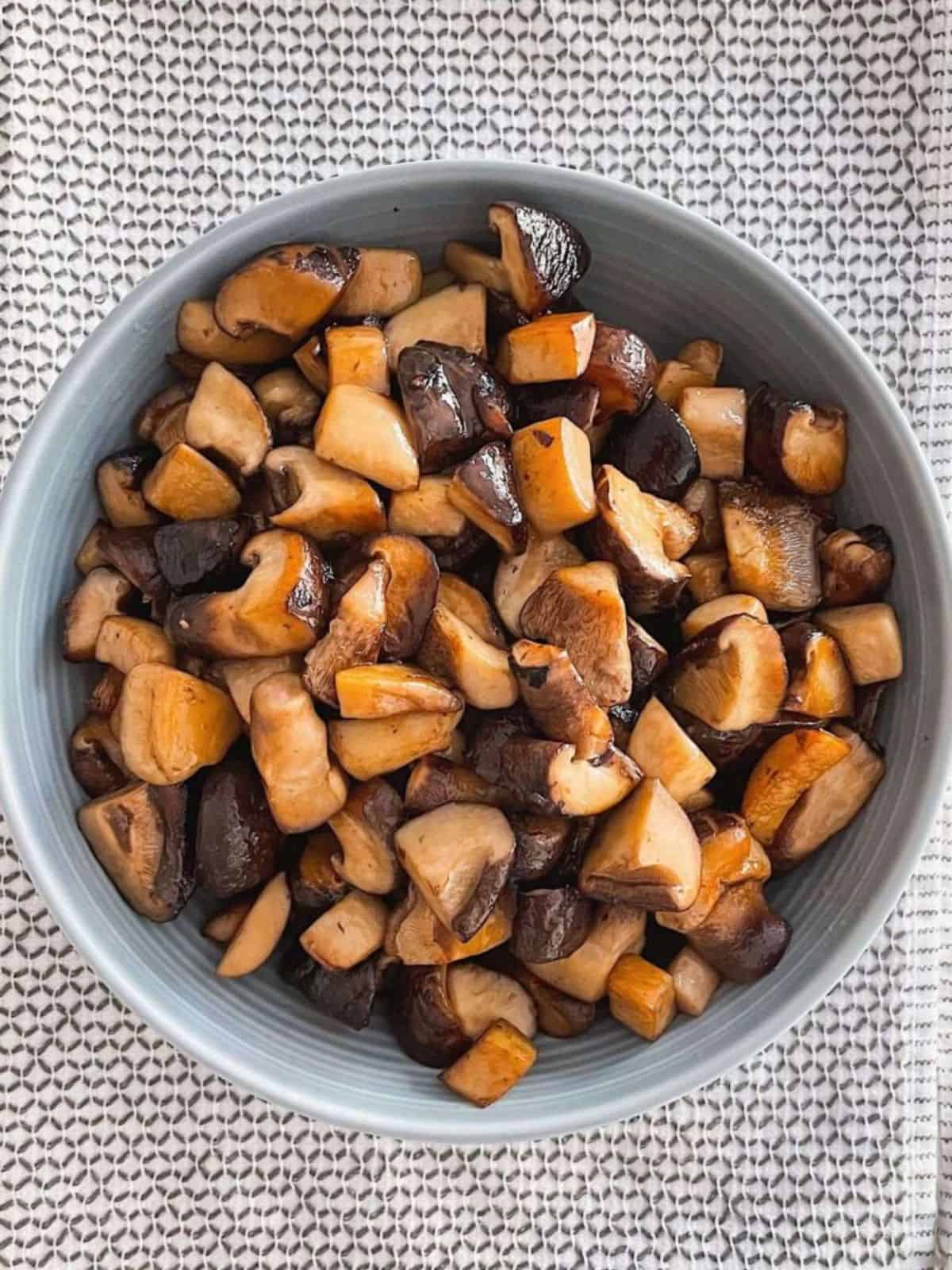 Sauteed mushrooms with ponzu butter are about to steal your heart (and taste buds)! These earthy, tender morsels are dressed in citrus-infused butter for a mouthwatering bite that plays oh-so-nicely with your beloved dumplings.
10 cups of chopped king oyster and shiitake mushrooms
4 tablespoon Salted butter
1 tablespoon Ponzu
Salt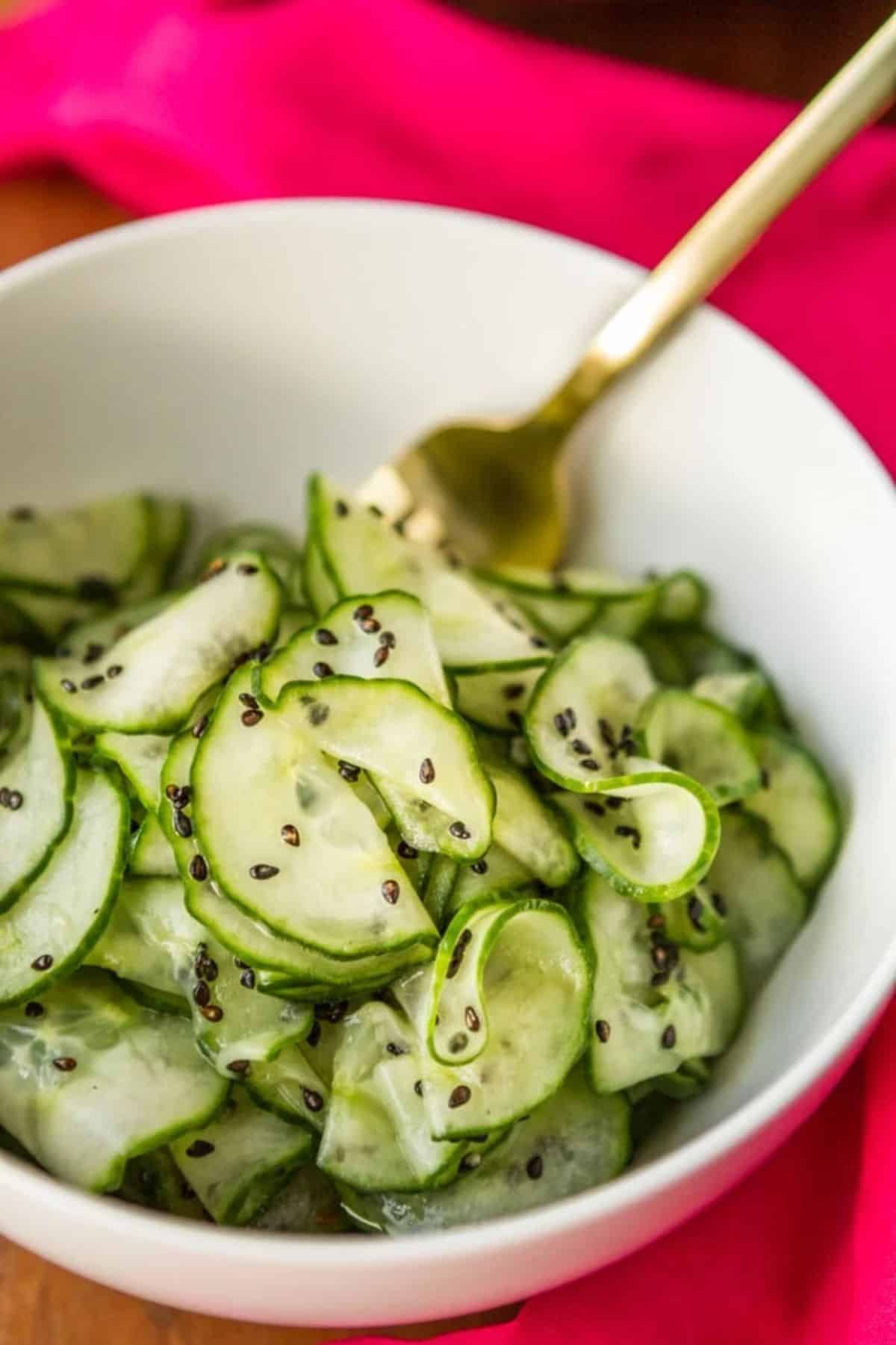 Keep it cool, crisp, and crunchy with a 5-ingredient Asian cucumber salad. It's a fantastic, fuss-free way to add a touch of veggie goodness to your dumpling indulgence.
2 medium English cucumbers
¼ cup rice vinegar
1 tablespoon dark sesame oil
1 tablespoon sugar
1 teaspoon salt + additional to taste
2 tablespoon toasted sesame seeds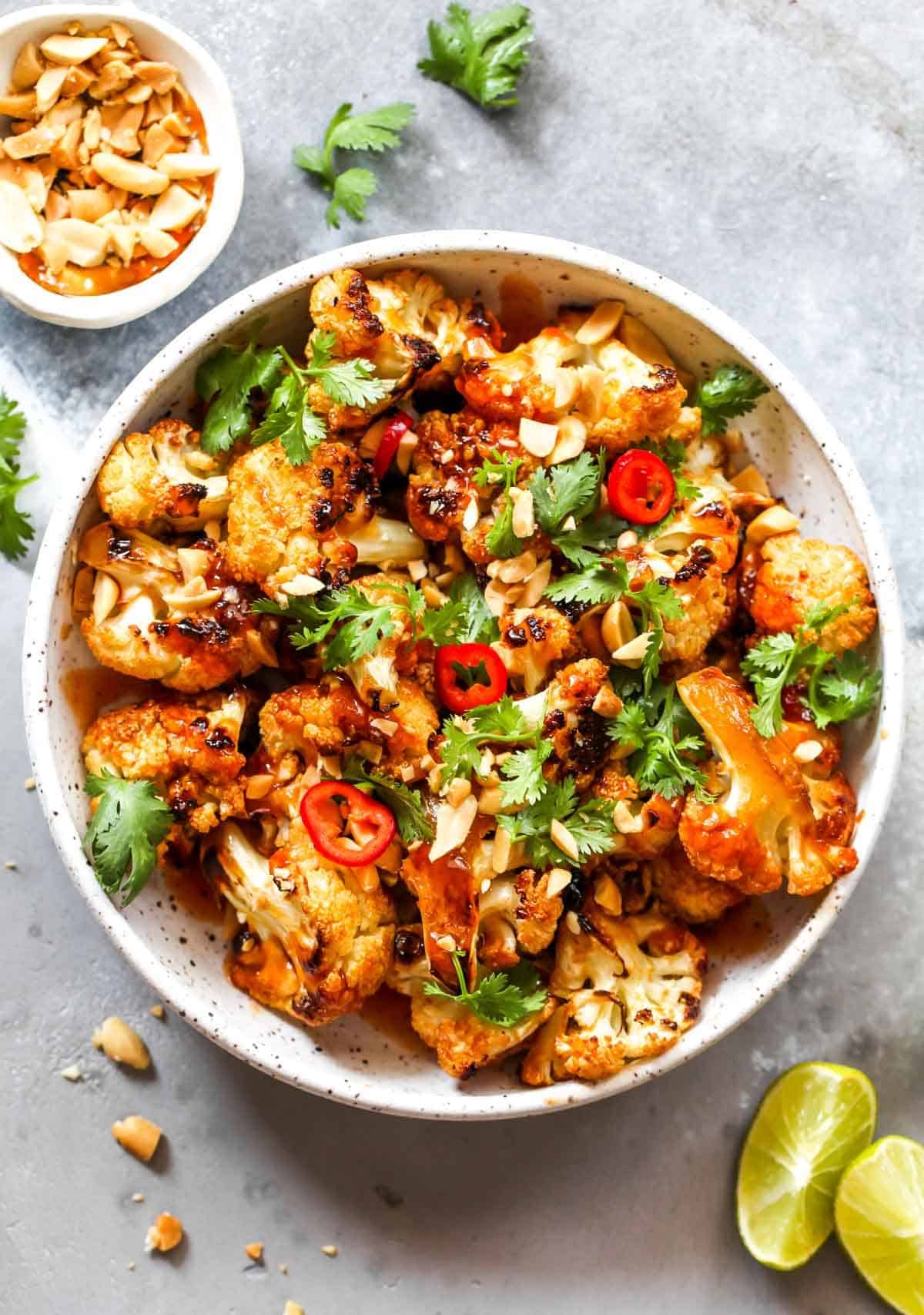 Asian BBQ Roasted Cauliflower is a flavorful and delicious dish that combines the technique of roasting cauliflower with Asian-inspired barbecue flavors.
1 medium to large head cauliflower, cut into florets
2 tablespoon olive o
½ tsp. kosher salt
Chopped roasted peanuts and freshly chopped cilantro for garnish
2 tablespoon ketchup
2 tablespoon honey
1 tablespoon soy sauce
1 tablespoon sweet red chili sauce
1 teaspoon freshly grated ginger
1 teaspoon Tom Yum paste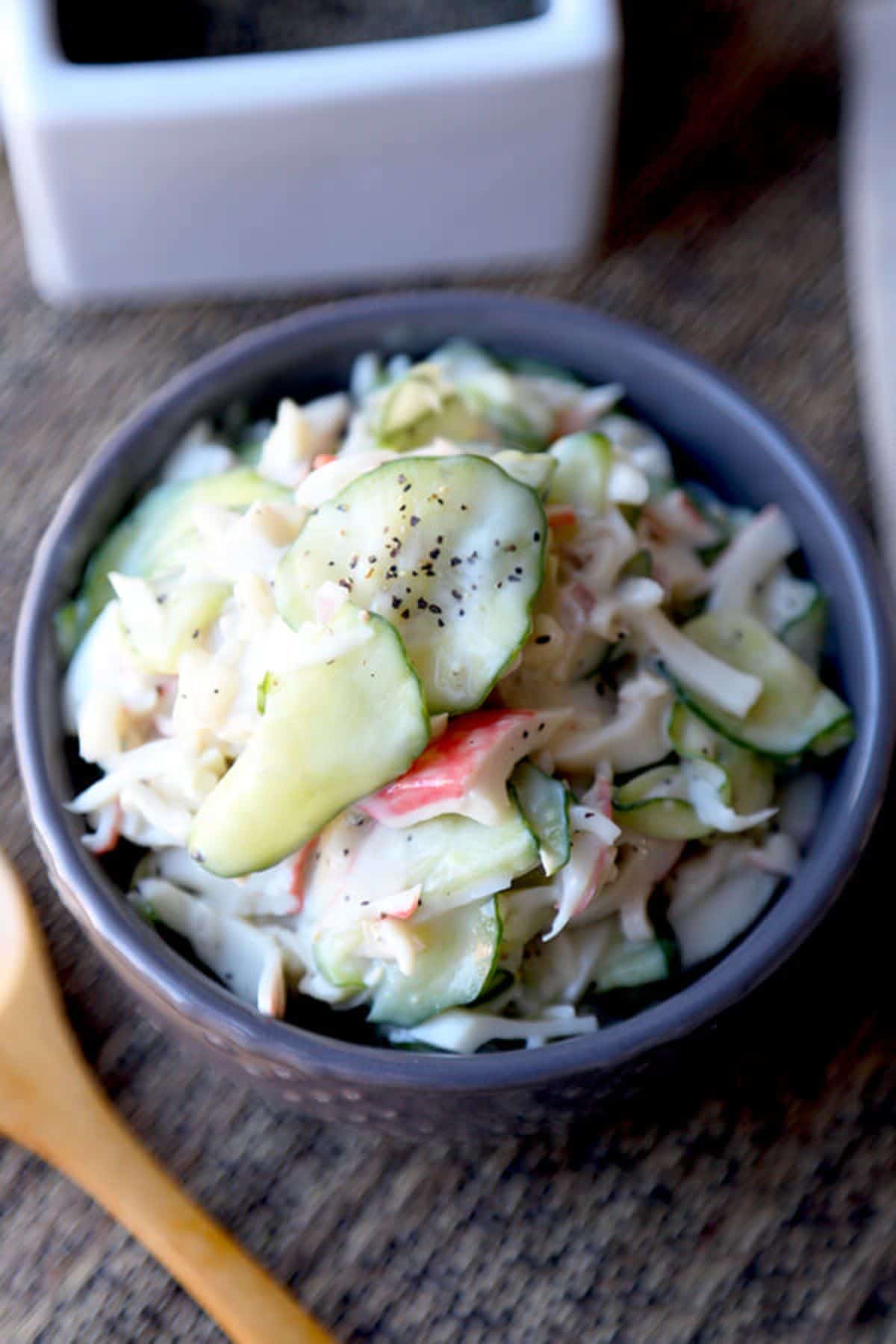 Dive into the delightful depths of Kani Salad, a creamy, dreamy mixture of crab, cucumber, and a luscious dressing that'll have you swooning with every spoonful. This seafood sensation adds a touch of oceanic flair to your dumpling adventure.
½ English cucumber sliced thin
3 ounces imitation crab, finely chopped lengthwise
2 tablespoon shallot, minced
2 ½ tablespoon light mayonnaise
1 teaspoon apple cider vinegar
1 ½ teaspoon soy sauce
¼ teaspoon ground black pepper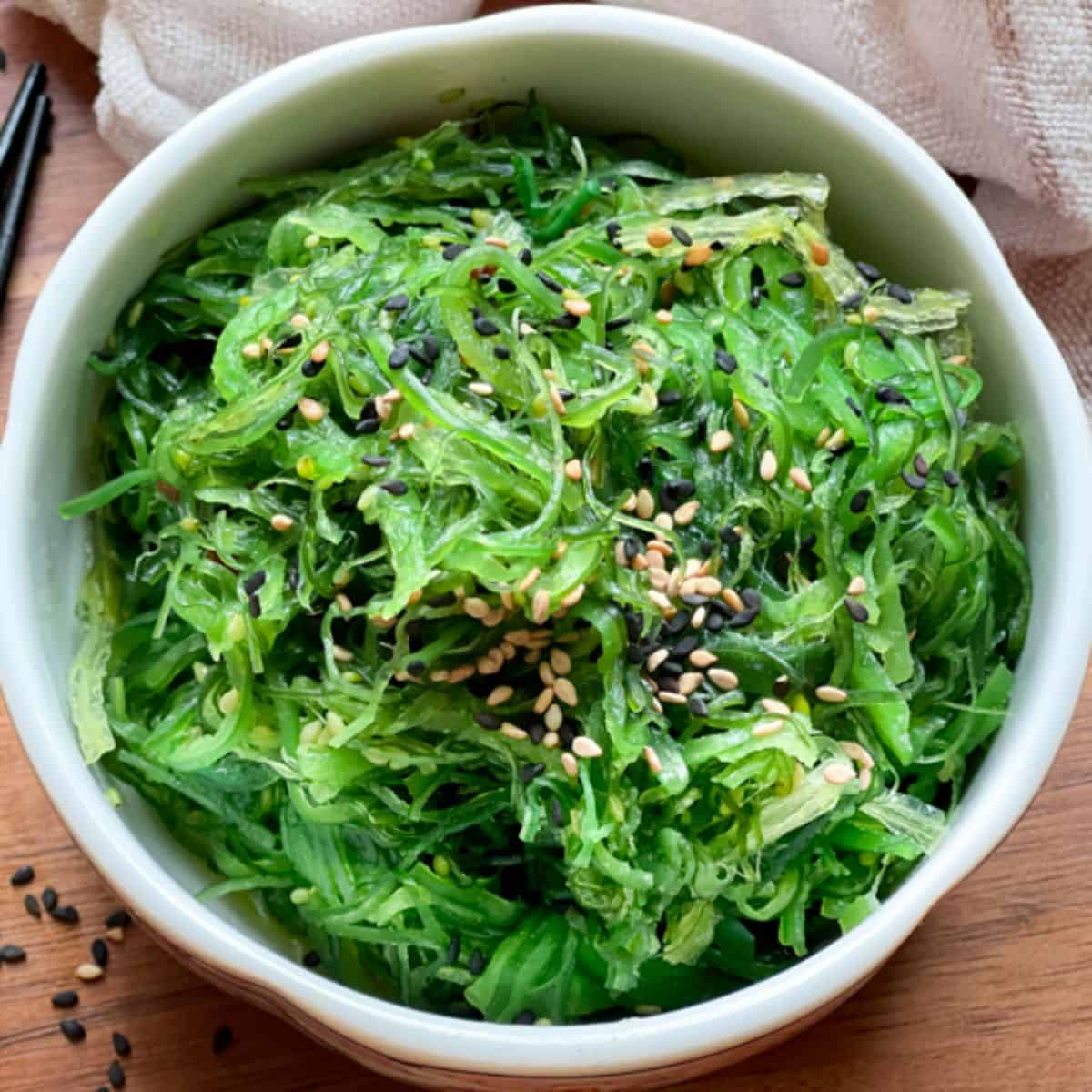 With its brilliantly vivid hues and delicate, briny flavors, Japanese seaweed salad is ready to whisk you away to a world of umami bliss. The tender, slippery strands of seaweed, seasoned with a harmonious blend of soy sauce, vinegar, and sesame oil, offer a sublime, oceanic respite for your dumpling escapades.
50 grams (1.7 ounces) of dried wakame seaweed
3 tablespoon reduced-sodium soy sauce
1 tablespoon rice vinegar
1 tablespoon mirin
1 teaspoon sugar
1 teaspoon grated ginger
½ teaspoon grated garlic
1 tablespoon toasted sesame oil
¼ teaspoon red pepper flakes
1 baby cucumber (skin on), very thinly sliced
½ teaspoon toasted white sesame seeds
½ teaspoon black sesame seeds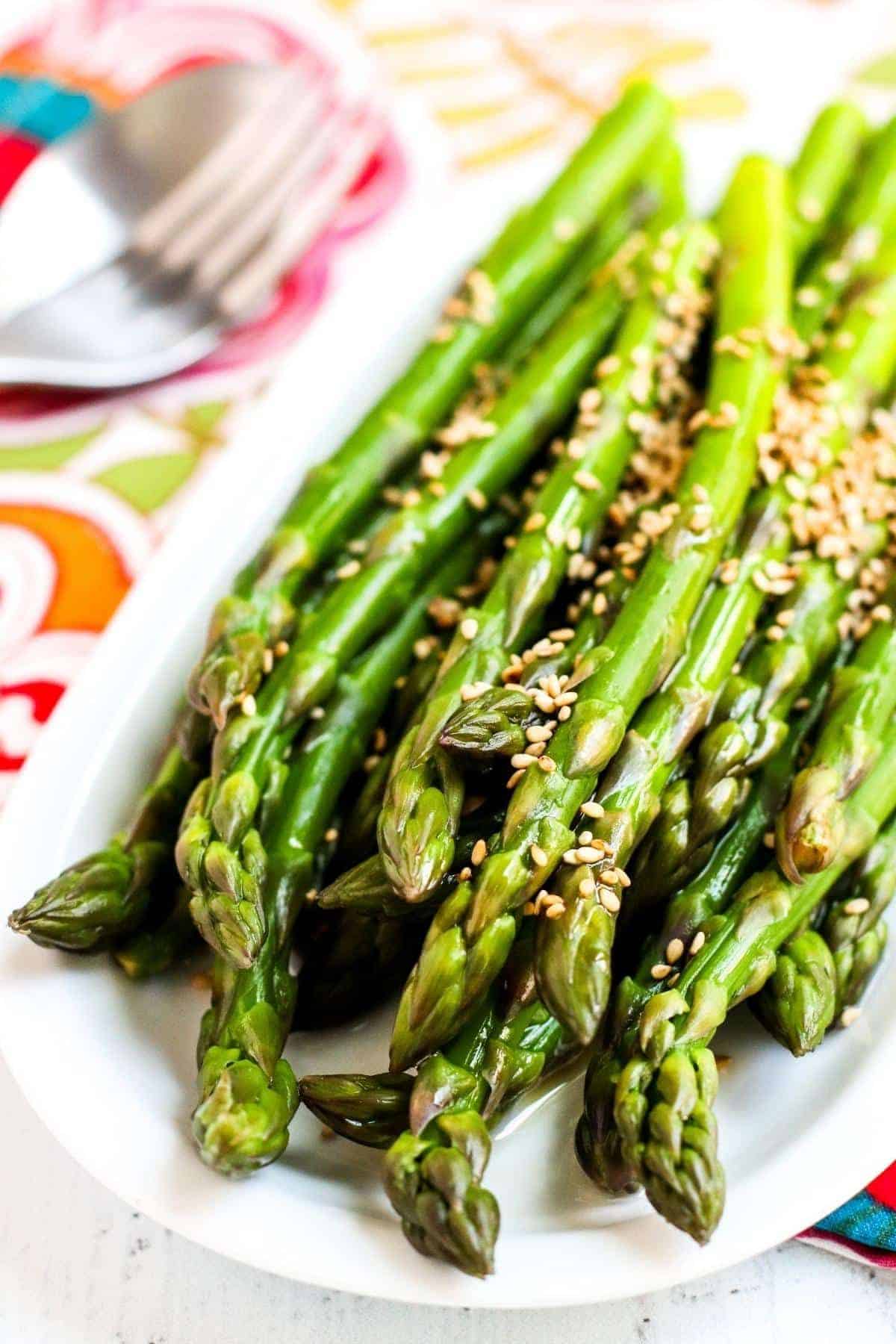 Last but certainly not least, cold marinated asparagus brings a refreshing, vibrant twist to your dumpling spread. These snappy spears, infused with a tangy, herby marinade, offer a chilled, invigorating contrast to your steaming dumplings.
1 bunch fresh asparagus, 1 to 1.25 lbs
2 tablespoon rice vinegar
¼ teaspoon sesame oil
1 teaspoon toasted sesame seeds
Final Thoughts
The world of side dishes for dumplings is a treasure trove of flavors, textures, and culinary delights just waiting to be explored.
So, next time you indulge in your favorite dumplings, remember to dress them up with these tasty sides.
Happy feasting!