Indulging in a plate of fresh oysters is a culinary delight that brings images of refined elegance and sophisticated dining to mind.
Whether you're a seafood enthusiast or looking to elevate your next dinner party, pairing your succulent oysters with the perfect side dish can boost your meal.
From creamy sauces to zesty salads, an array of delectable side dishes can complement and enhance the flavors of oysters.
In this article, we will explore 19 side dishes for oysters that will impress your taste buds and add a touch of elegance to your dining experience. Get ready to tantalize your senses and elevate your oyster feast to a whole new level of culinary excellence.
Jump to: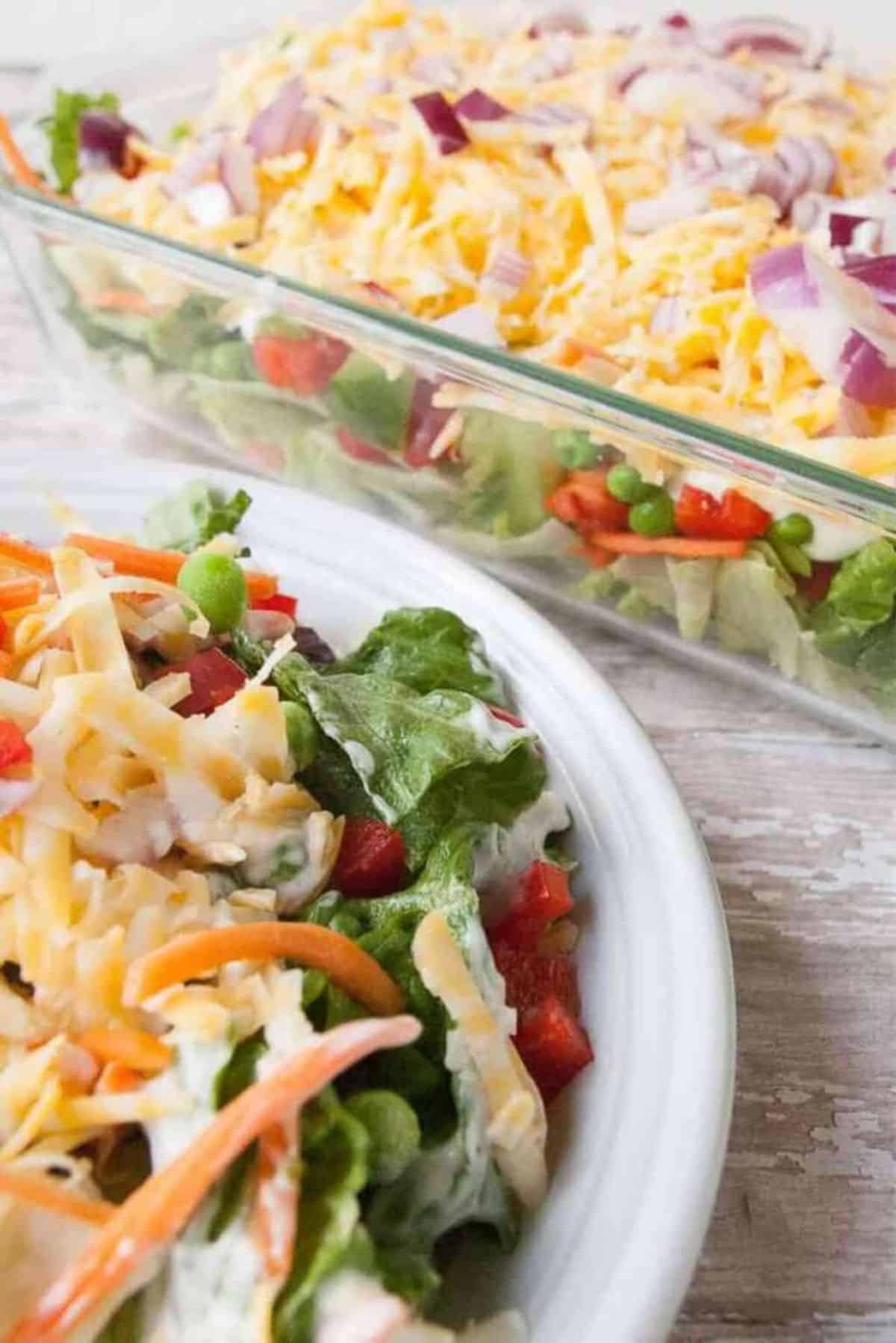 Indulge your taste buds in a culinary masterpiece with the Overnight Layered Green Salad, a side dish that exudes freshness, flavor, and finesse. This unique recipe is a visual delight, with layers of vibrant green vegetables nestled between creamy dressing, creating a stunning presentation that will impress your eyes and palate.
The ingredients are simple yet carefully chosen to create a symphony of flavors. Crisp lettuce, juicy tomatoes, crisp cucumbers, and fragrant onions are layered together and then topped with a luscious dressing made from tangy sour cream, zesty lemon juice, and aromatic herbs.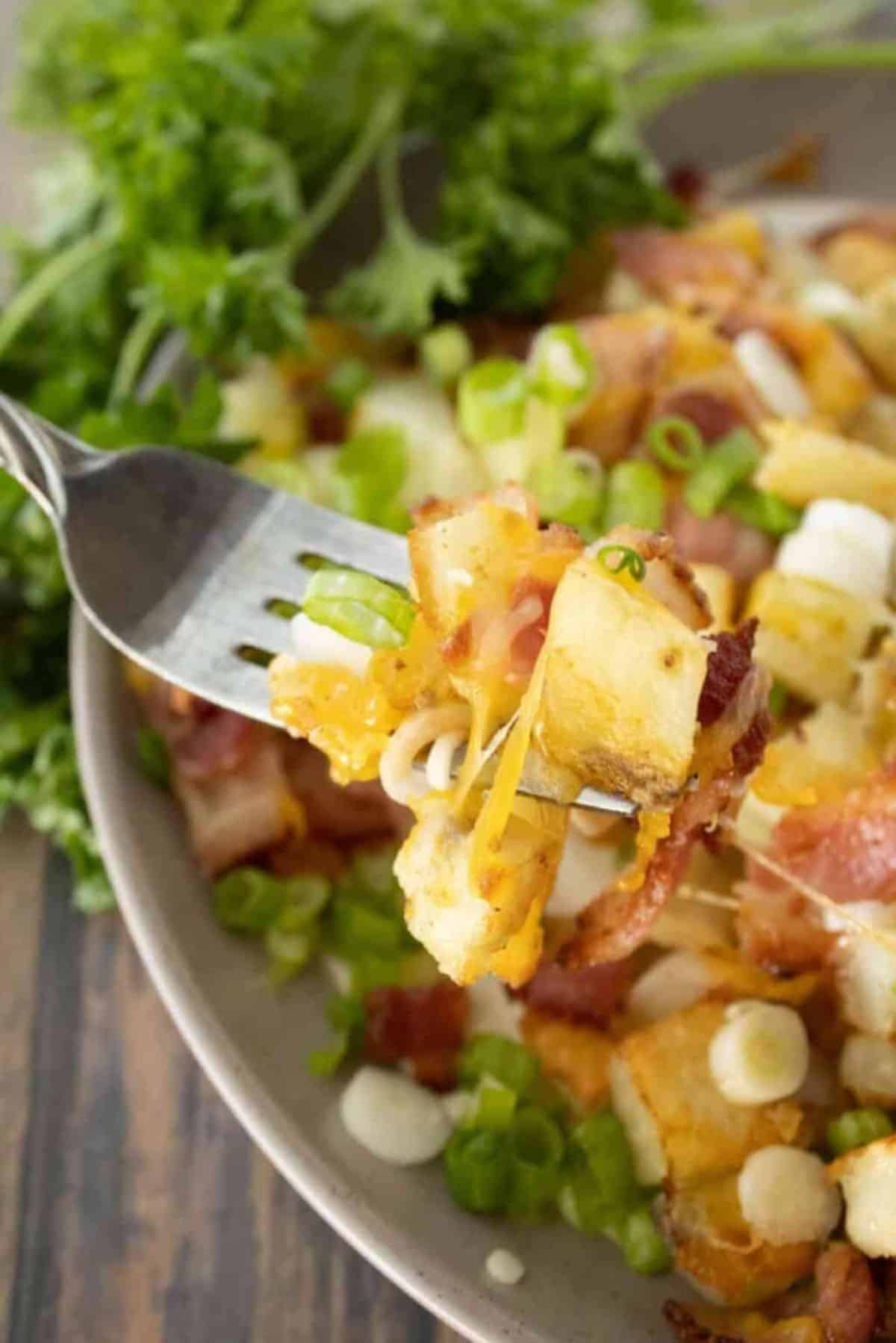 The secret to their incredible taste is the generous toppings that make this recipe unique. These potatoes are a symphony of indulgent flavors that will leave you craving more. The combination of salty, savory, and creamy flavors creates a mouthwatering sensation that is truly irresistible.
Roasted Loaded Potatoes are a perfect match as a side dish for oysters. The rich and hearty flavors of the potatoes complement the briny and delicate flavors of the oysters, creating a harmonious balance that will leave your taste buds in awe.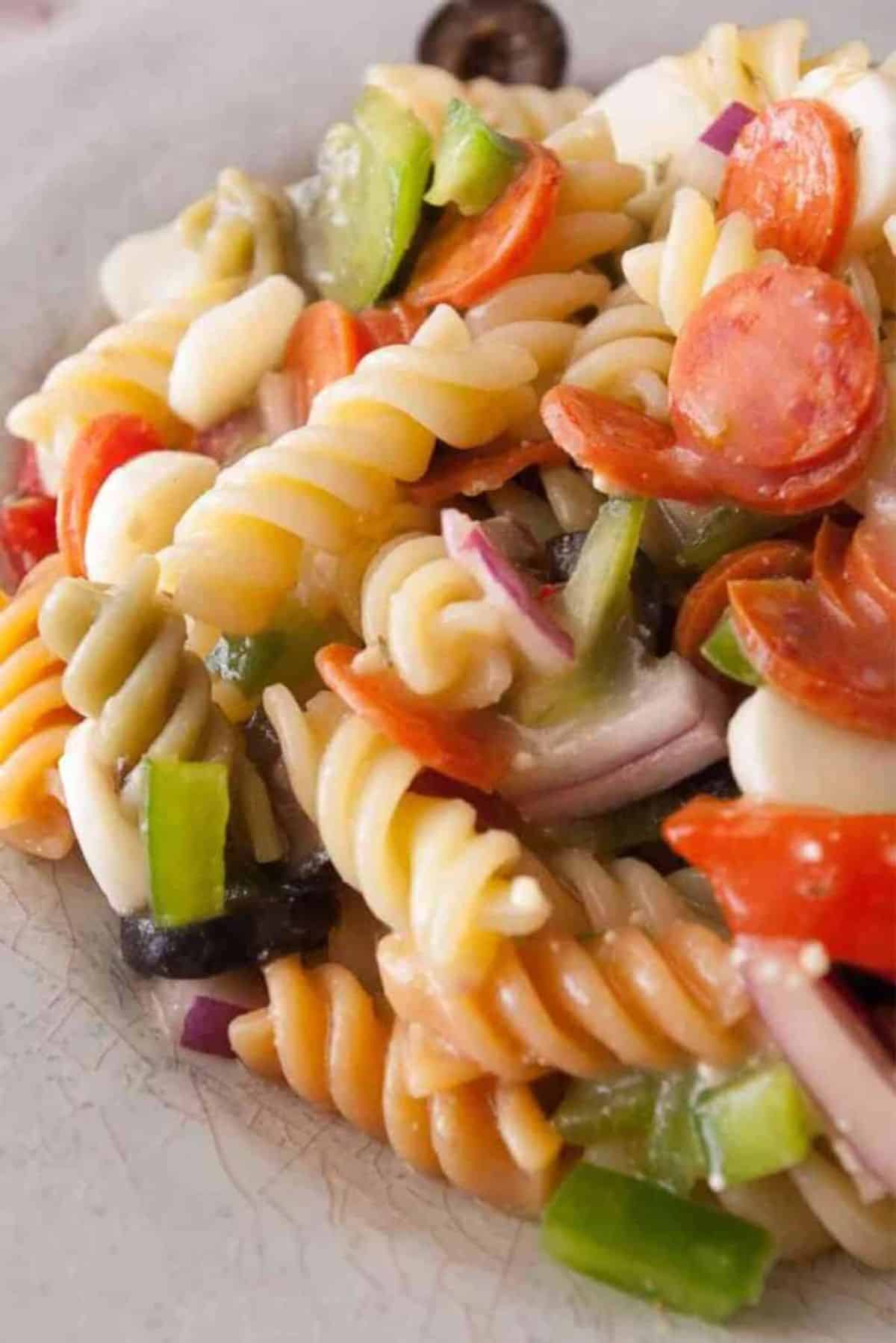 What makes this recipe unique is its bold and zesty flavors that perfectly complement oysters' ocean flavors. The tangy dressing adds a burst of freshness that enhances the natural sweetness of the oysters, while the al dente pasta and crisp vegetables provide a delightful contrast in textures.
This side dish is a perfect match for oysters, bringing a burst of Mediterranean-inspired flavors to your oyster feast and adding a touch of culinary sophistication to your dining experience. Get ready to be transported to the sunny coast of Italy with this exquisite pasta salad that will make your oyster feast memorable.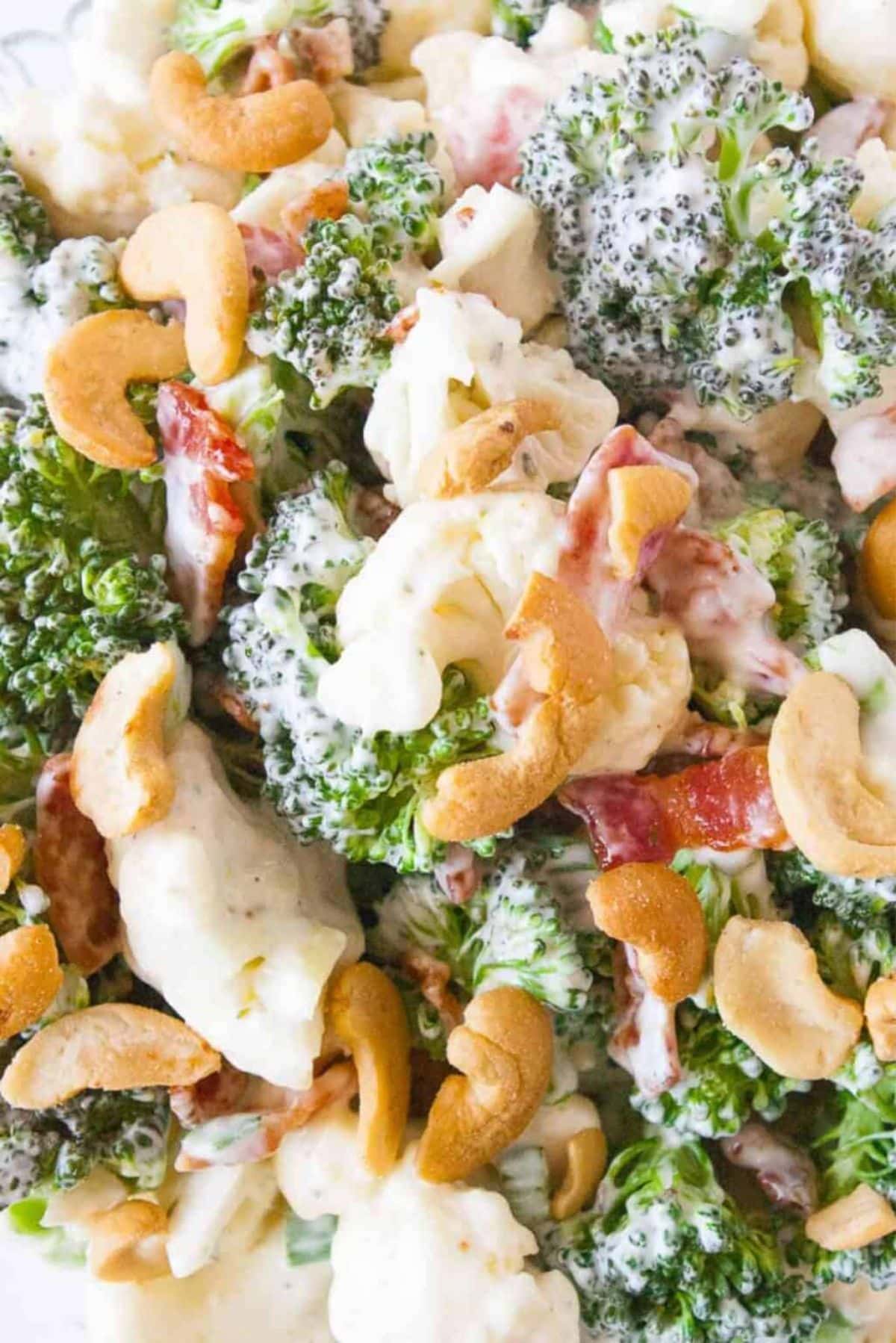 The freshness of the vegetables and the creaminess of the dressing contrast the rich and ocean flavors of the oysters. The smoky and savory notes from the bacon perfectly complement the oysters, creating a flavor profile that will elevate your oyster feast to new heights.
This side dish is a perfect choice for adding flavor and indulgence to your oyster meal, making it a must-try for all foodies looking to elevate their culinary experience.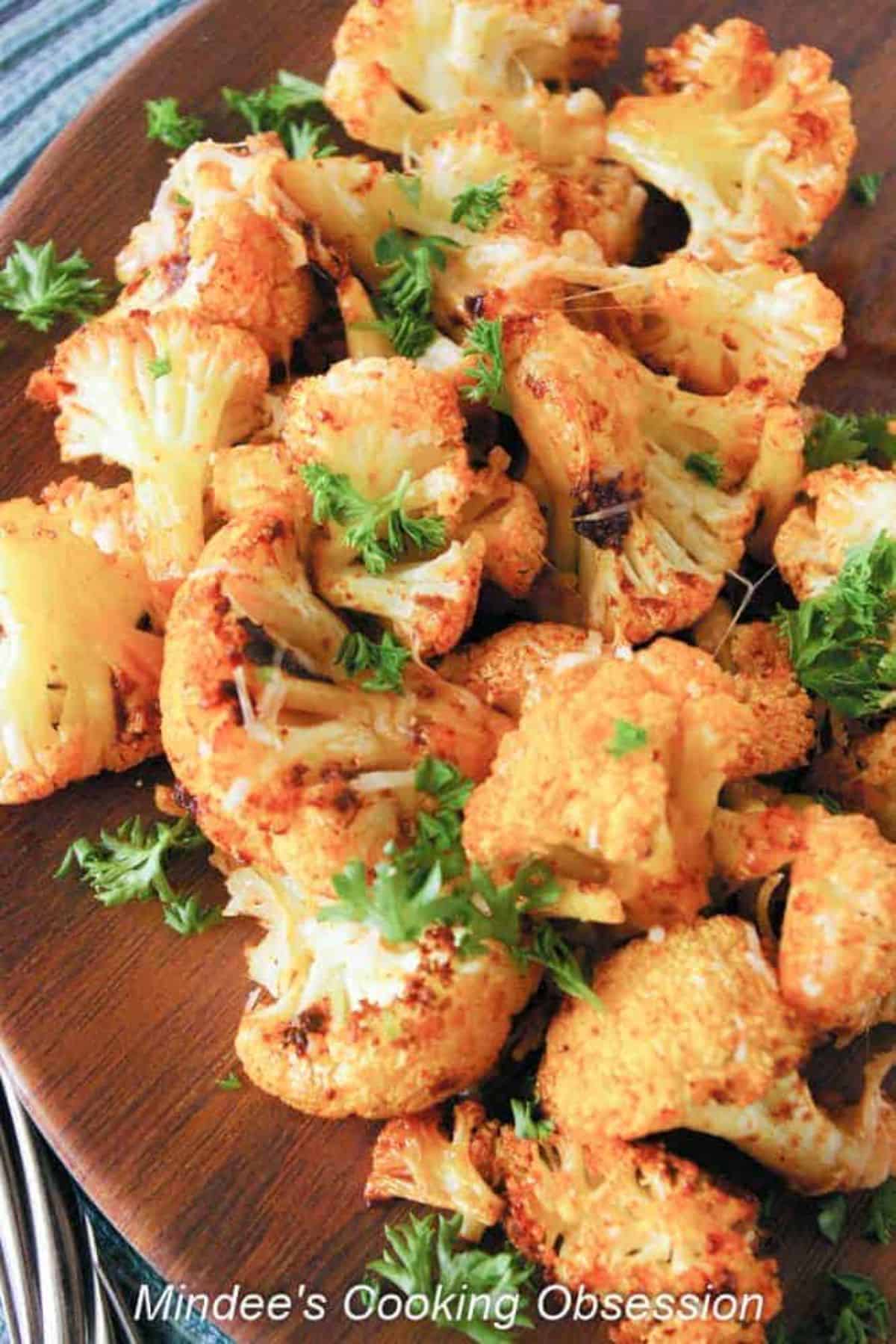 The dish uses a medley of aromatic herbs, such as rosemary and thyme that infuse the cauliflower with a tantalizing aroma. The result is a side dish bursting with flavor, with the perfect blend of smokiness, umami, and herbaceous notes.
What makes this recipe memorable is the smoky charred flavor of the cauliflower, which adds a touch of sophistication and culinary adventure to your meal. As a side dish for oysters, Smokey Parmesan Roasted Cauliflower is an ideal choice.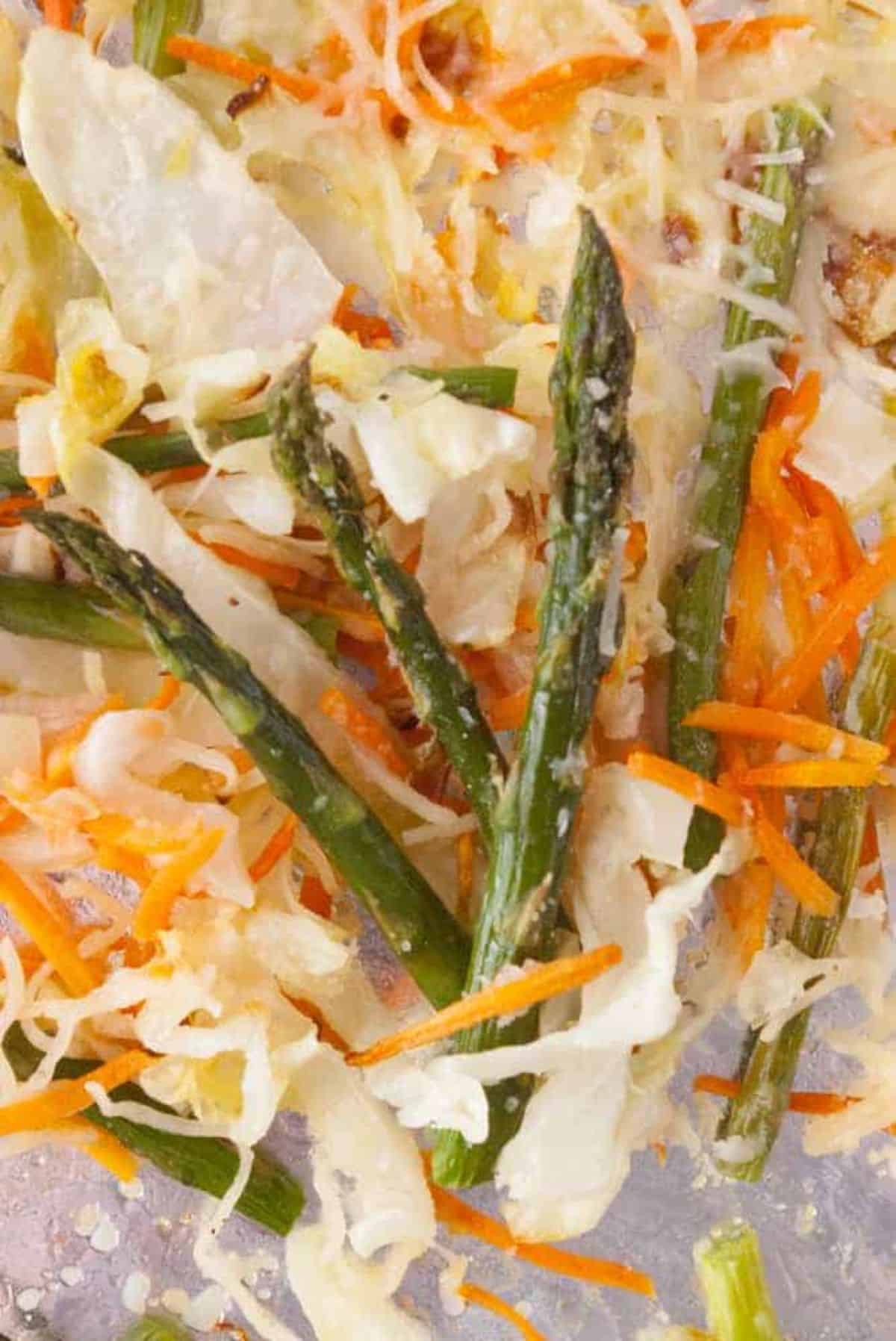 Elevate your oyster feast to new heights with the exquisite flavors of Roasted Asparagus Blend, a side dish that celebrates the natural sweetness and nuttiness of asparagus. This dish features fresh asparagus spears tossed with a medley of herbs and spices, then roasted to perfection to create a crisp, tender, flavorful texture.
The plate is seasoned with aromatic herbs such as garlic, thyme, and lemon zest, which infuse the asparagus with a delightful aroma and add depth to the overall flavor profile.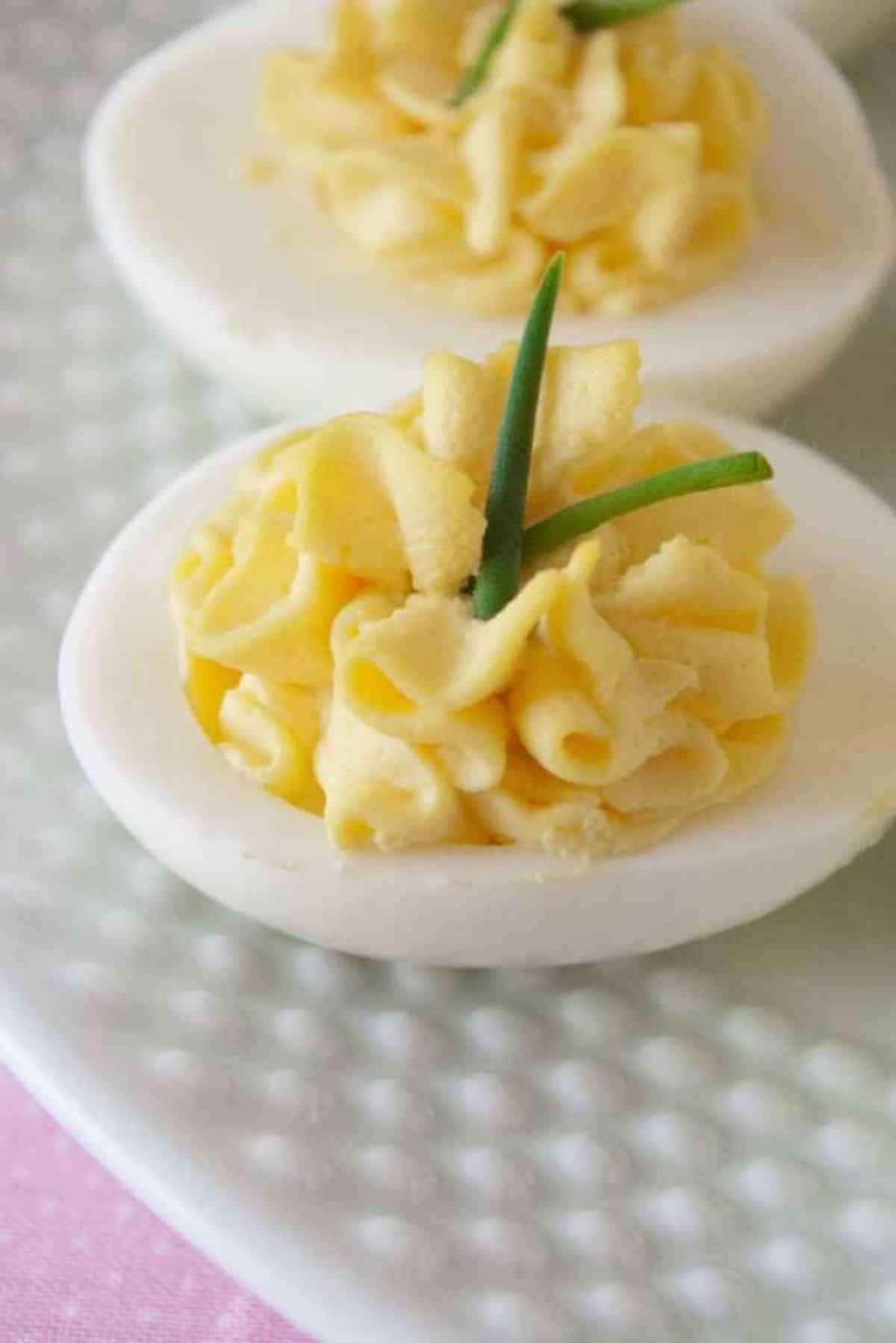 The precise combination of creamy mayo, tangy mustard, and a hint of acidity from pickle juice creates a luscious and velvety filling perfectly seasoned with a blend of spices and herbs.
The rich and creamy flavors of the deviled eggs provide a luxurious contrast to the oysters. The umami notes from the secret ingredient enhance the overall flavor profile of the oysters.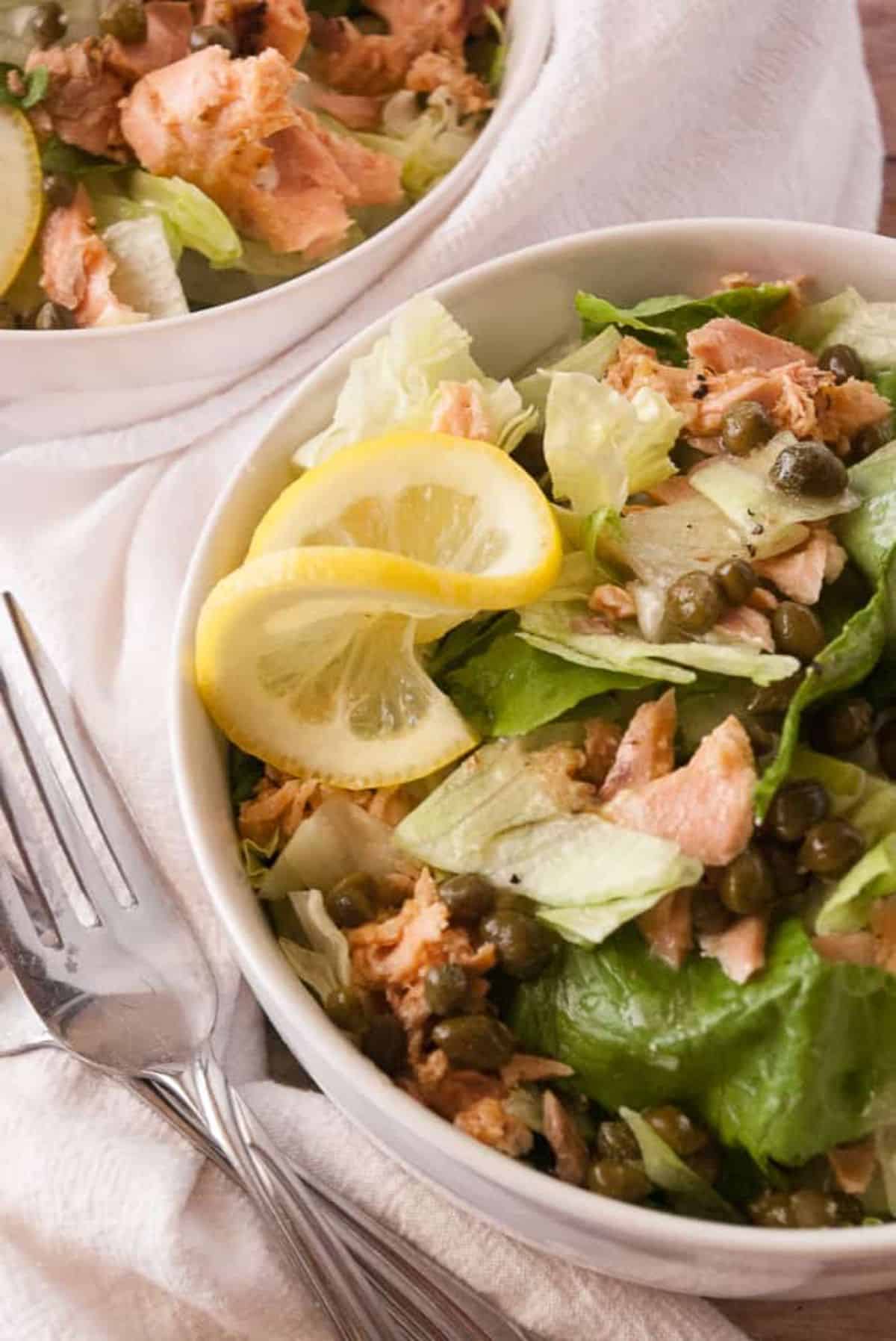 This salad features tender and flaky salmon fillets that are pan-seared to perfection and then tossed with a delightful blend of lemon, capers, and butter sauce. The result is a harmonious combination of flavors that is both tangy and savory, with a burst of freshness from the lemon and a zesty kick from the capers.
The salmon's richness complements the oysters' briny and delicate flavors, while the tangy flavors of the piccata sauce add brightness to the overall dish.
Chicken Caesar Pasta Salad perfectly contrasts flavors and textures as a side dish for oysters. The grilled chicken and pasta add a heartiness to the dish. This salad is a delicious and satisfying accompaniment to oysters, adding flavor and creativity to your dining experience.
It's a must-try for any foodie looking to elevate their oyster feast with a unique and satisfying side dish.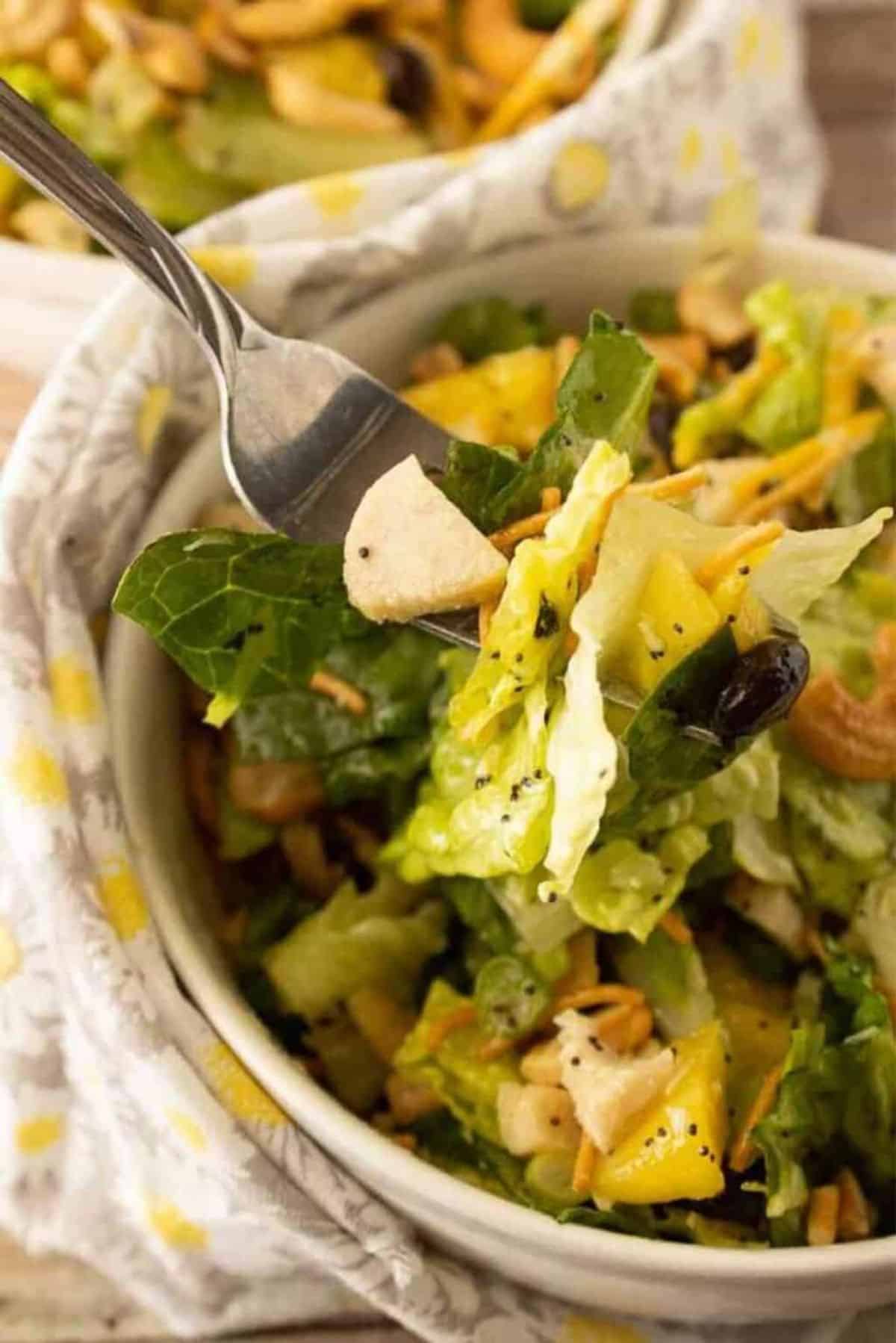 What sets this recipe apart is its unique combination of flavors and textures, with the sweet and tangy pineapple providing a burst of freshness that perfectly complements the savory grilled chicken.
As a side dish for oysters, the Hawaiian Salad with Chicken and Pineapple is a match made in culinary heaven. The sweet and tangy flavors of the salad perfectly balance the delicate flavors of the oysters.
Indulge in the rich and savory flavors of Italian Orzo Bacon Mushroom Bake, a side dish that will transport your taste buds to the sunny shores of Italy. This delicious dish features tender orzo pasta cooked al dente, combined with smoky bacon, earthy mushrooms, and aromatic Italian herbs and spices. The flavors meld together beautifully.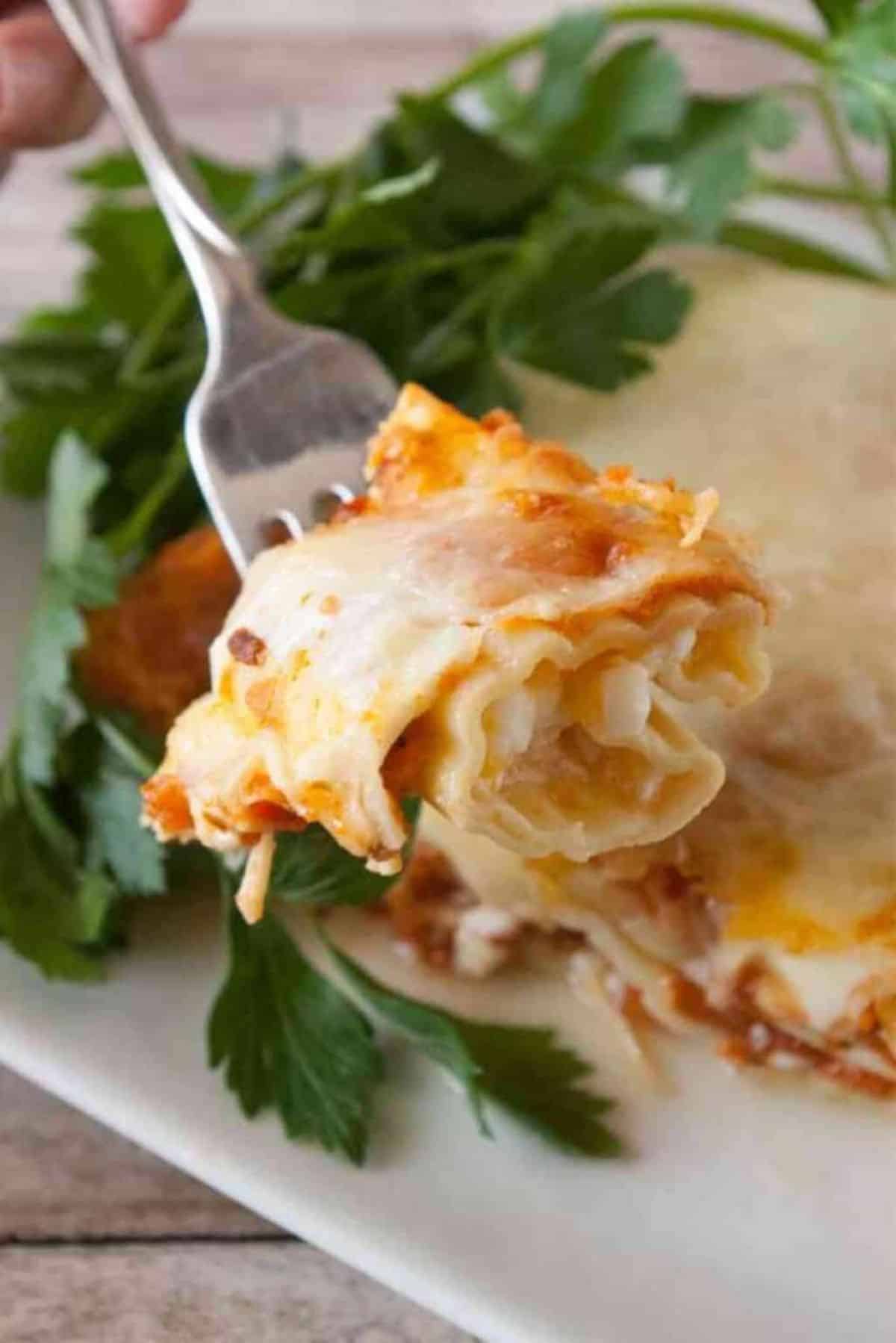 The contrast of textures and flavors creates a mouthfeel that elevates your oyster dining experience. As a chef, you'll appreciate the complexity and indulgence of this dish, making it a perfect side dish for oysters that will impress your guests with its gourmet flair.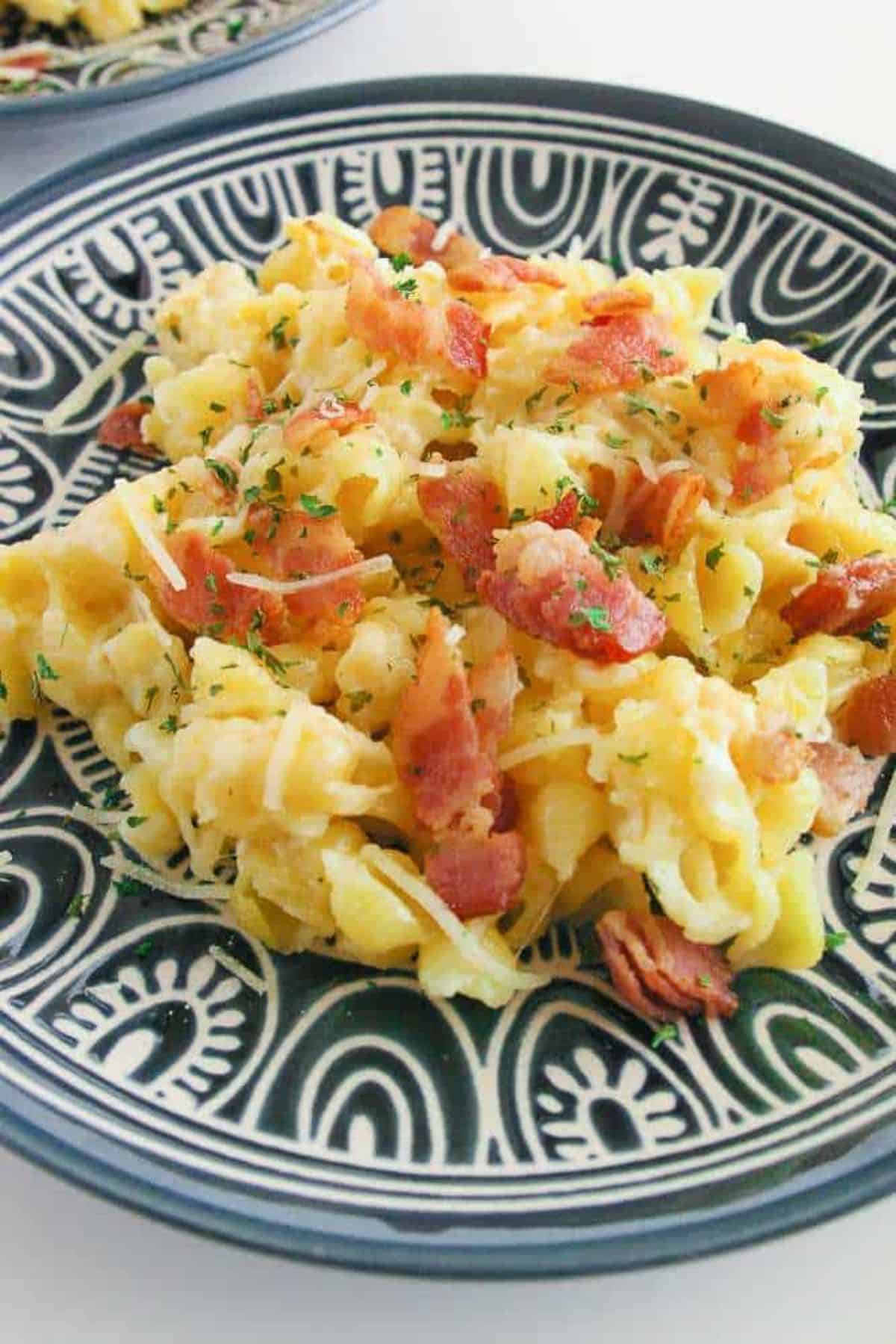 The perfect combination of savory, tangy, and creamy notes will leave you craving more. What makes this recipe unique is the convenience of the slow cooker, allowing the flavors to develop and meld together over time, resulting in a genuinely indulgent mac and cheese experience. The creaminess of the mac and cheese pairs beautifully with the sweetness of the oysters.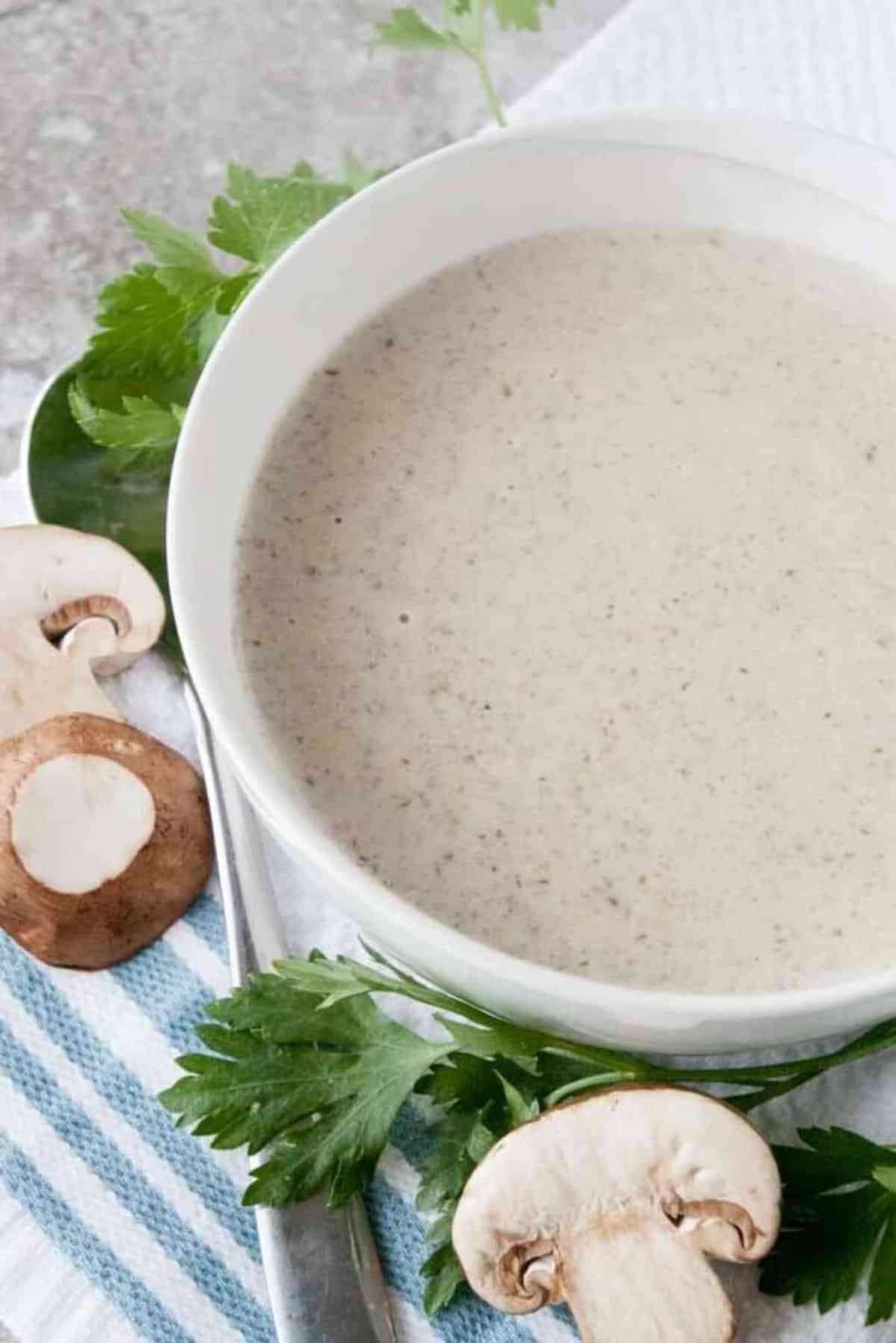 This soup features a medley of fresh mushrooms, sautéed to perfection with aromatic herbs and spices, then simmered in a creamy broth to create a harmonious balance of flavors. The taste is savory, umami-rich, and packed with the natural essence of mushrooms, creating a depth of flavor that is truly satisfying.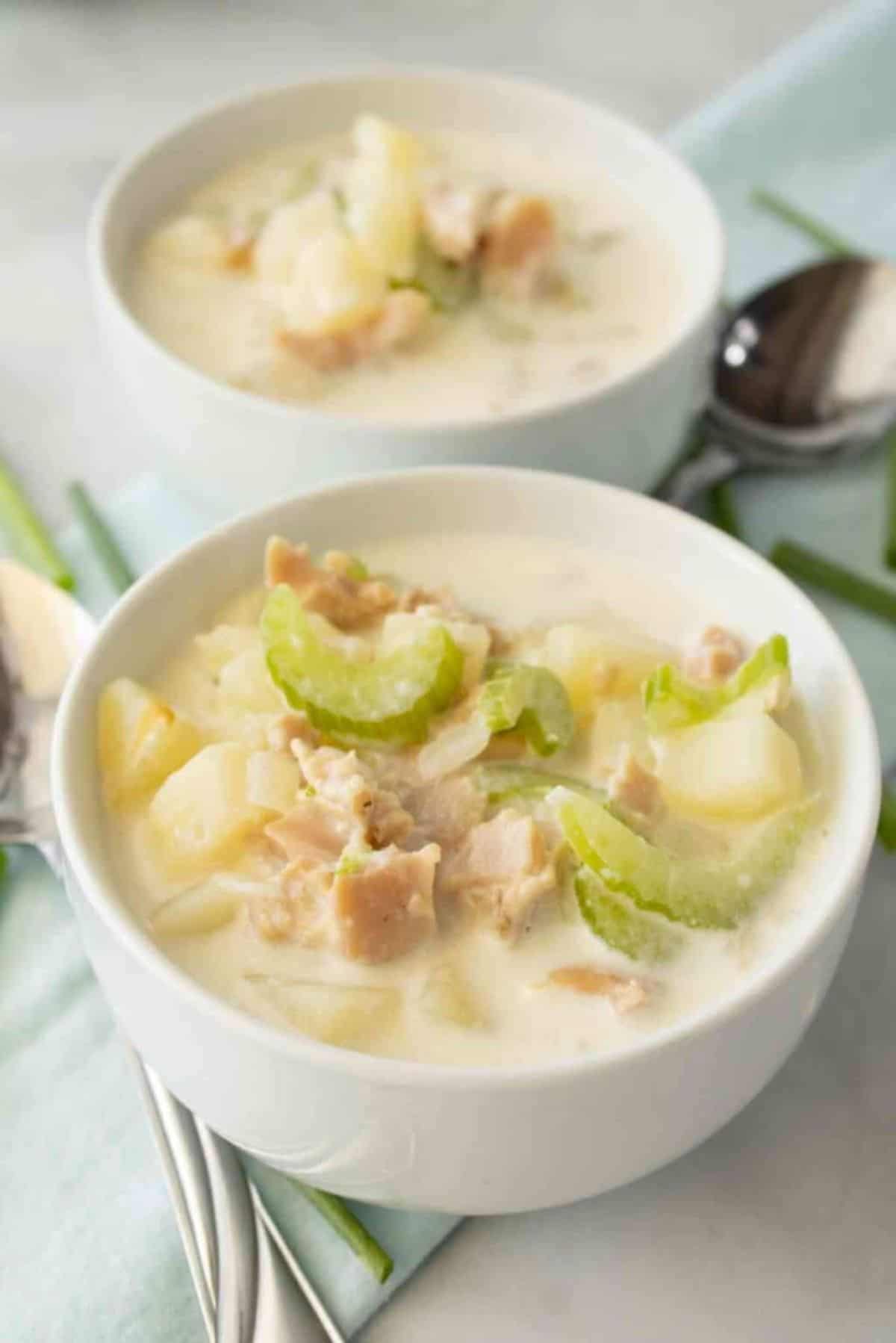 The flavor profile is complex and well-balanced, with layers of savory, salty, and creamy notes that meld together. What makes this recipe unique is the use of fresh clams, which provide a burst of authentic sea flavors that you cannot replicate.
The combination of ingredients and the meticulous preparation process create a chowder that is both hearty and refined, perfect for indulging in as a side dish for oysters.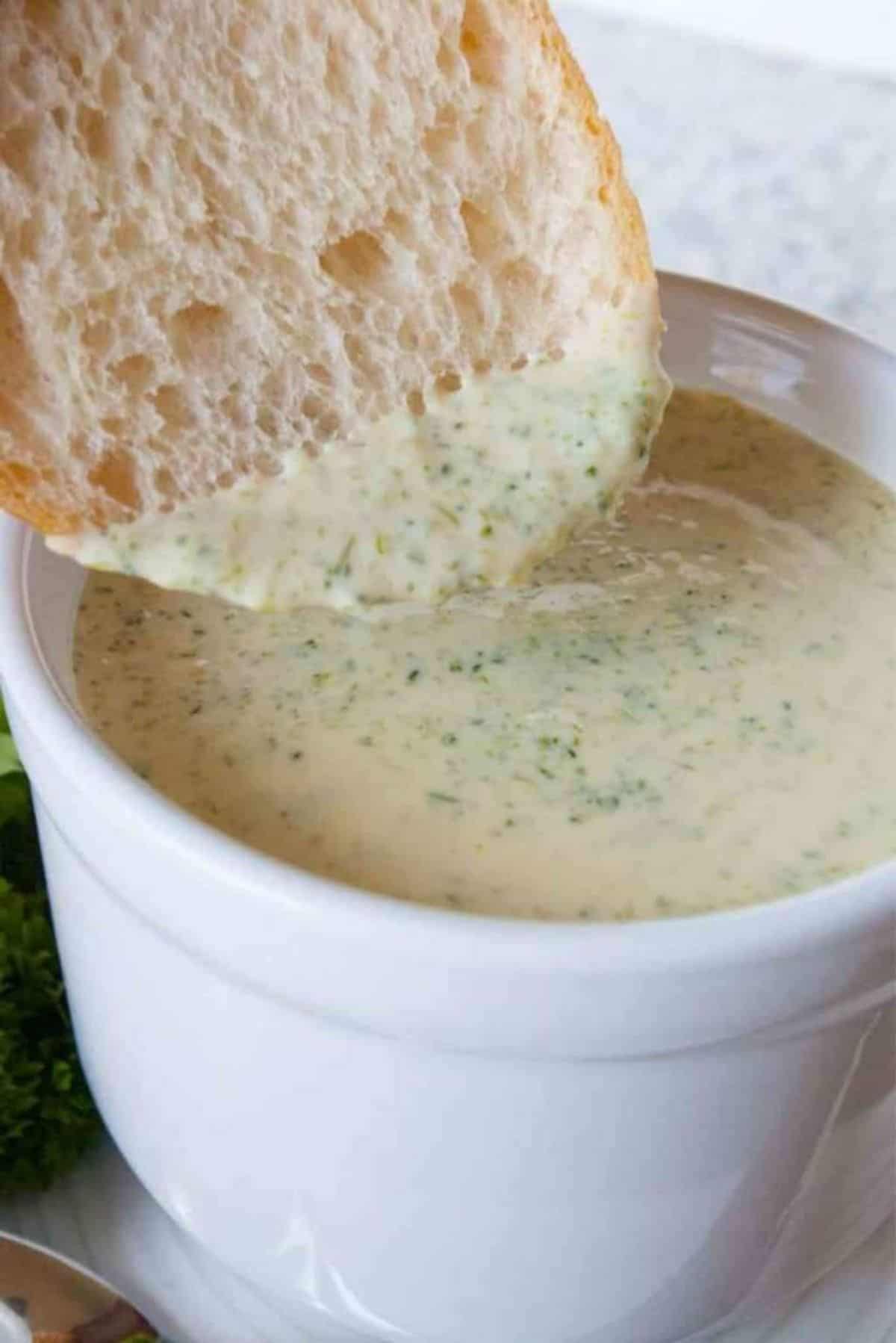 This soup features a velvety base of creamy cheese and perfectly blends with the natural sweetness of broccoli and the rich umami notes of herbs and spices. The taste is luxurious, with a luscious, satisfying, and indulgent mouthfeel. It's a perfect match for an exquisite seafood feast.
As a side dish for oysters, Light and Easy Tomato Soup provide a refreshing and complementary contrast. It's perfect for a light and flavorful accompaniment to enhance your seafood dining experience.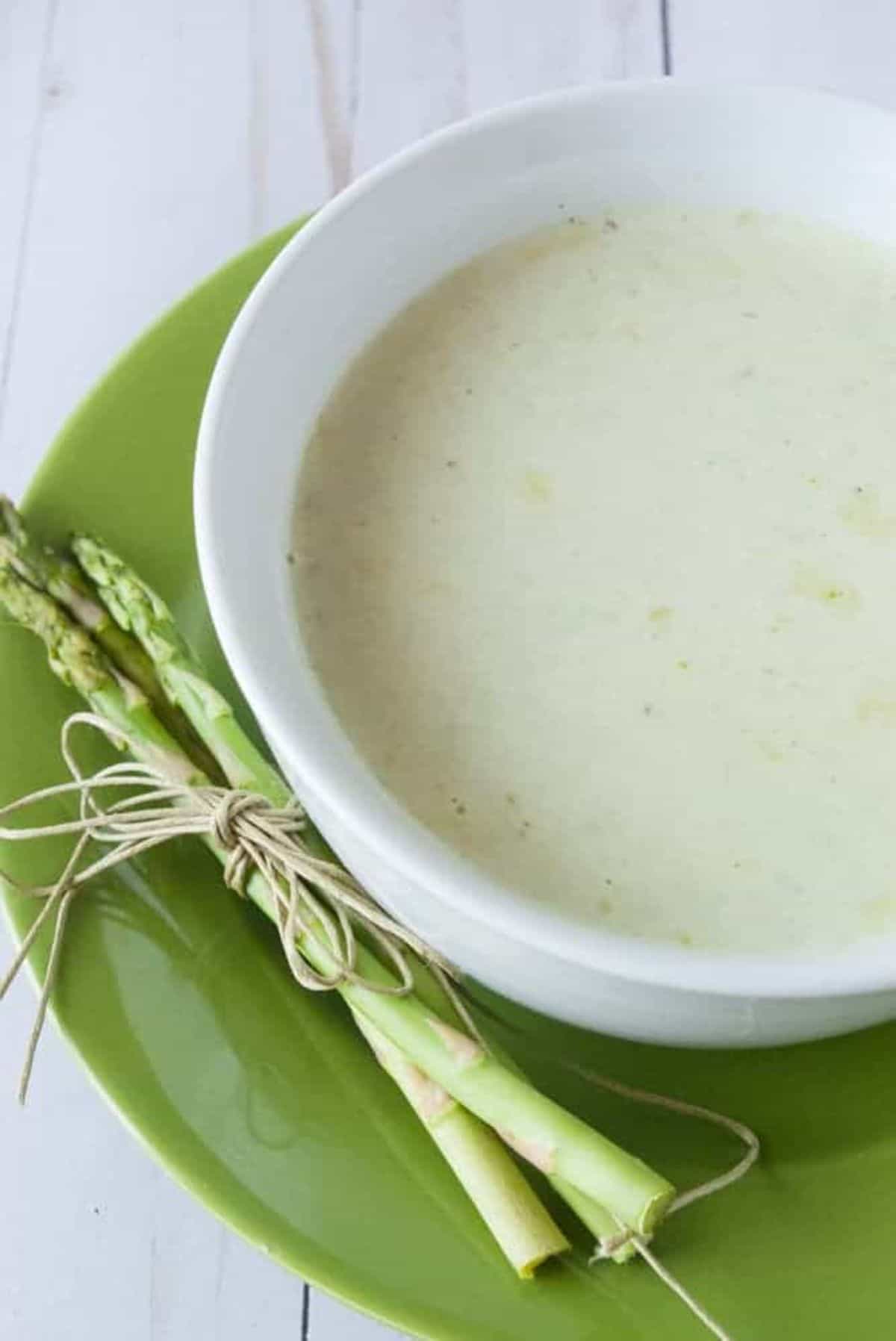 You enhance the natural sweetness of asparagus by adding fragrant herbs and spices, creating a savory and refreshing flavor profile. High-quality ingredients, such as fresh asparagus, rich cream, and flavorful broth, make this recipe exceptional.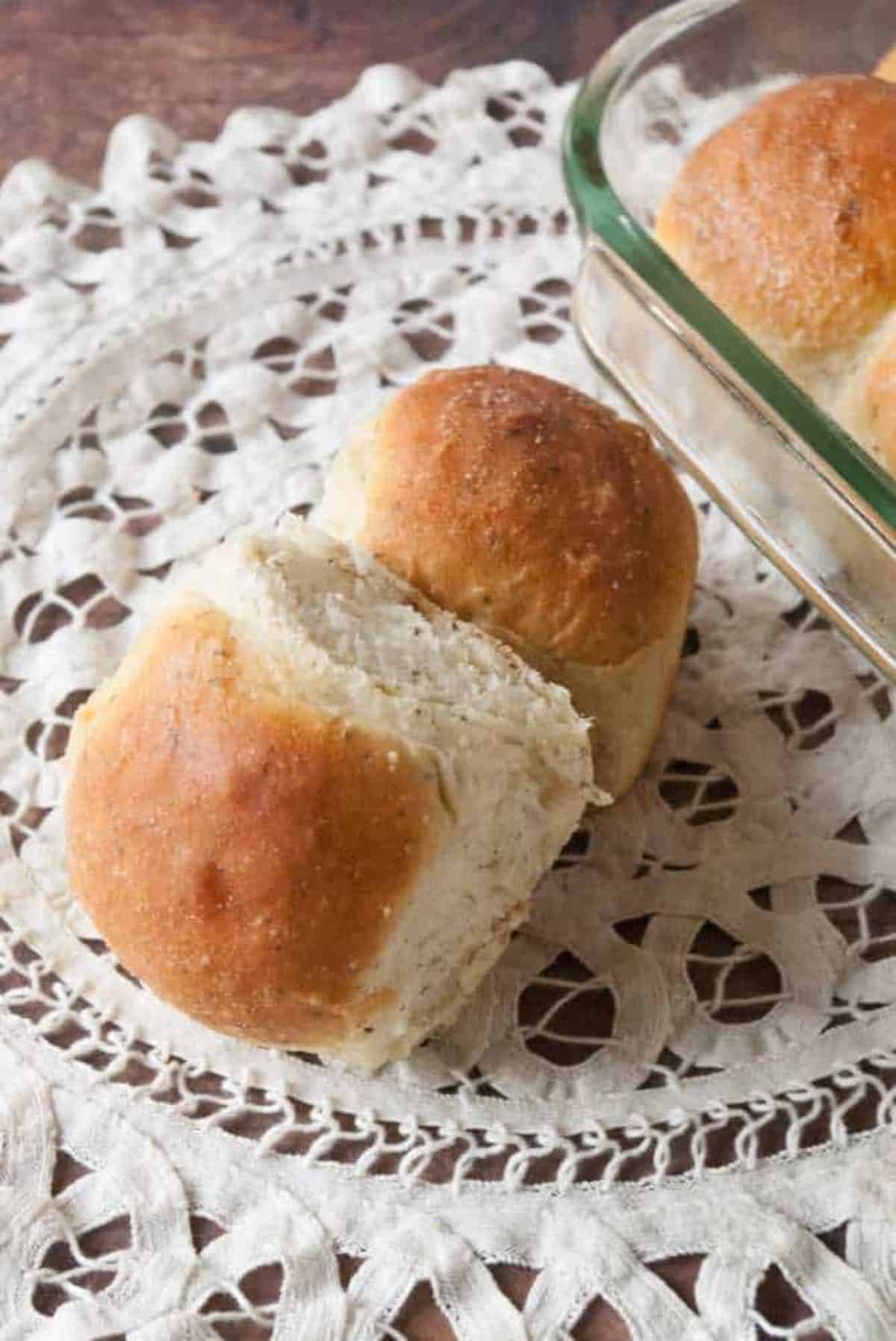 Garlic Butter Herb Rolls provide a perfect mixture of rich and savory flavors that complement the delicate taste of oysters. The rolls' warm buttery notes enhance the oysters' natural sweetness.
Final Thoughts
Selecting the perfect side dish for your oysters can elevate your dining experience to a new level of sophistication and taste. Whether you prefer classic accompaniments or innovative twists, there are endless options to explore regarding side dishes for oysters.
From tangy mignonettes and refreshing salads to luscious sauces and crispy toppings, these side dishes can enhance the natural flavors of oysters and create a symphony of tastes in every bite. So, the next time you indulge in a plate of fresh oysters, consider adding a touch of elegance to your meal with one of these 19 exquisite side dishes.
With their culinary flair and sophistication, these side dishes will impress your guests or elevate your solo dining experience to a new level of deliciousness. Bon appétit!