Fresh dill is an aromatic herb that can add a unique and delicious flavor to various dishes. So whether you're making soups, stews, salads, or sauces, adding fresh dill can take your cooking to the next level!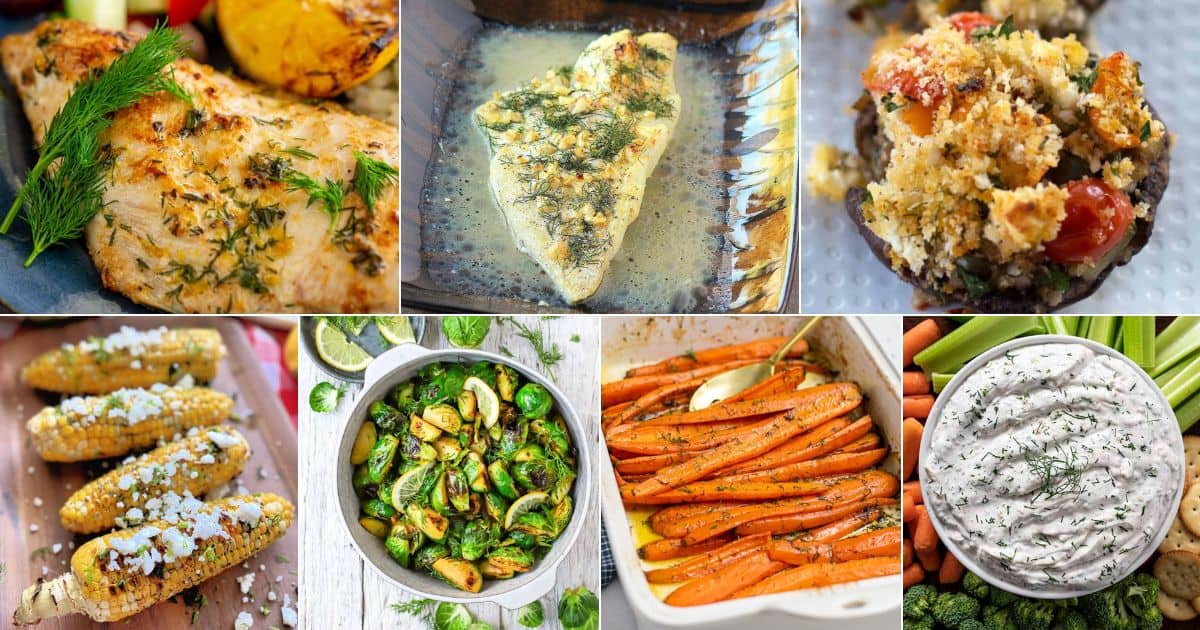 This herb has a bright, tangy, and slightly sweet flavor that can complement a range of ingredients, from fish and seafood to vegetables and poultry.
We'll explore the versatility of fresh dill and provide some yummy reviews you can make for friends and family.
Jump to:
1. Creamy Dill Pickle Potato Salad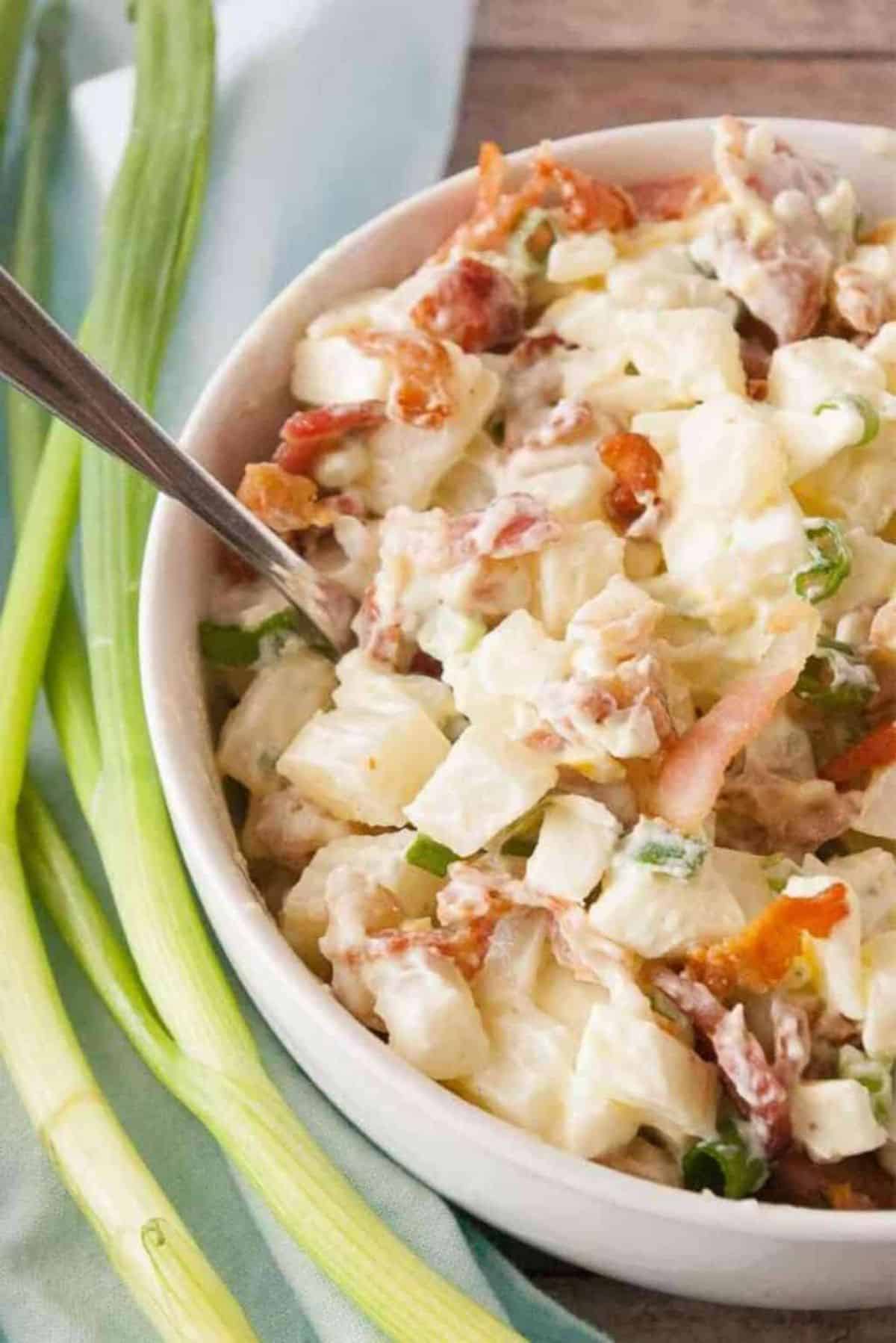 Try this classic potato salad that has reached another level with tangy and crunchy bites of dill pickle throughout your bowl in place of the report.
In addition to the creamy and smooth texture of the dish, you'll get that extra kick from the dill pickles, dill pickle juice, and vinegar. It's the perfect option for a family BBQ!
2. Garlic Dill Pickles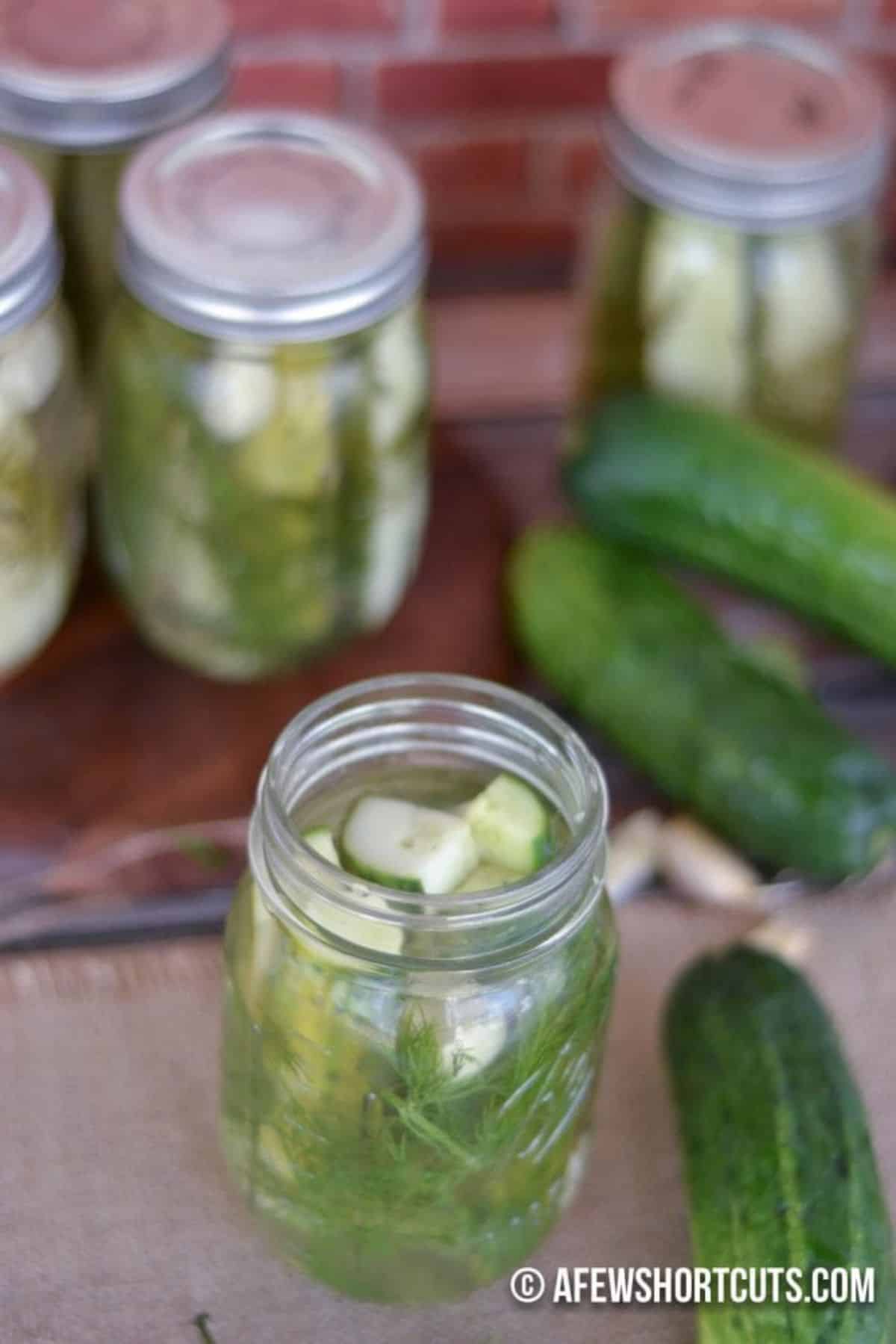 If you like adding a bit of freshness to your meal or just want a light snack, these crisp and flavorful pickles infused with garlic and dill will do the trick.
They're crunchy, don't pack on the pounds, and you can eat them alone or on the side of sandwiches, wraps, and more. All you need is cucumbers and a few spices, and you're ready to go.
3. Lemon Dill Salmon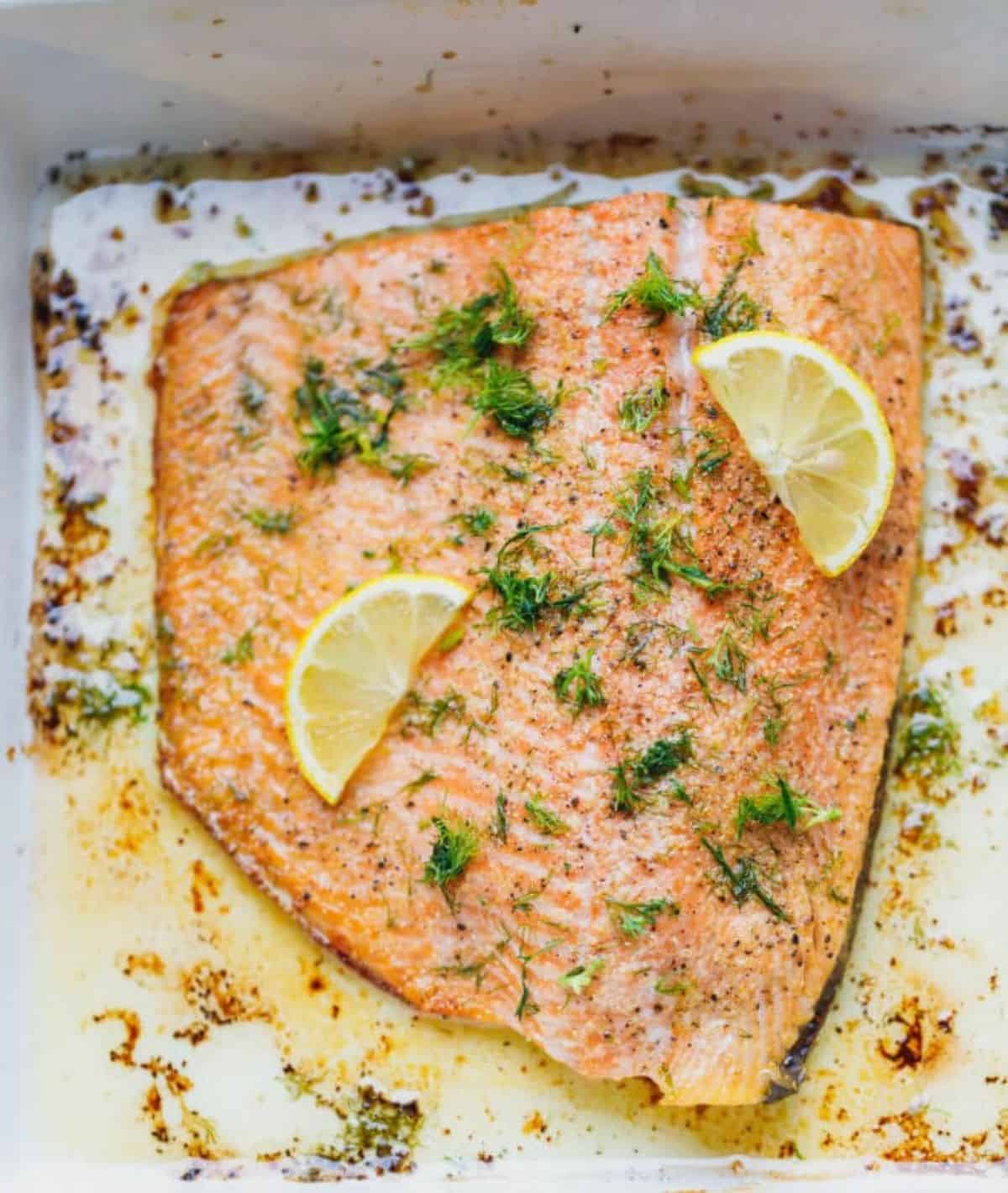 Are you having salmon for dinner? Spice it up with this yummy, refreshing, zesty, bright lemon and dill sauce. All you need is one pan for this meal.
There's nothing like taking a bite of your flaky filet and you get to dip it in a creamy and fresh sauce that perfectly complements the flavor. Your guests will love this one, plus it's keto-friendly!
4. Dill Dip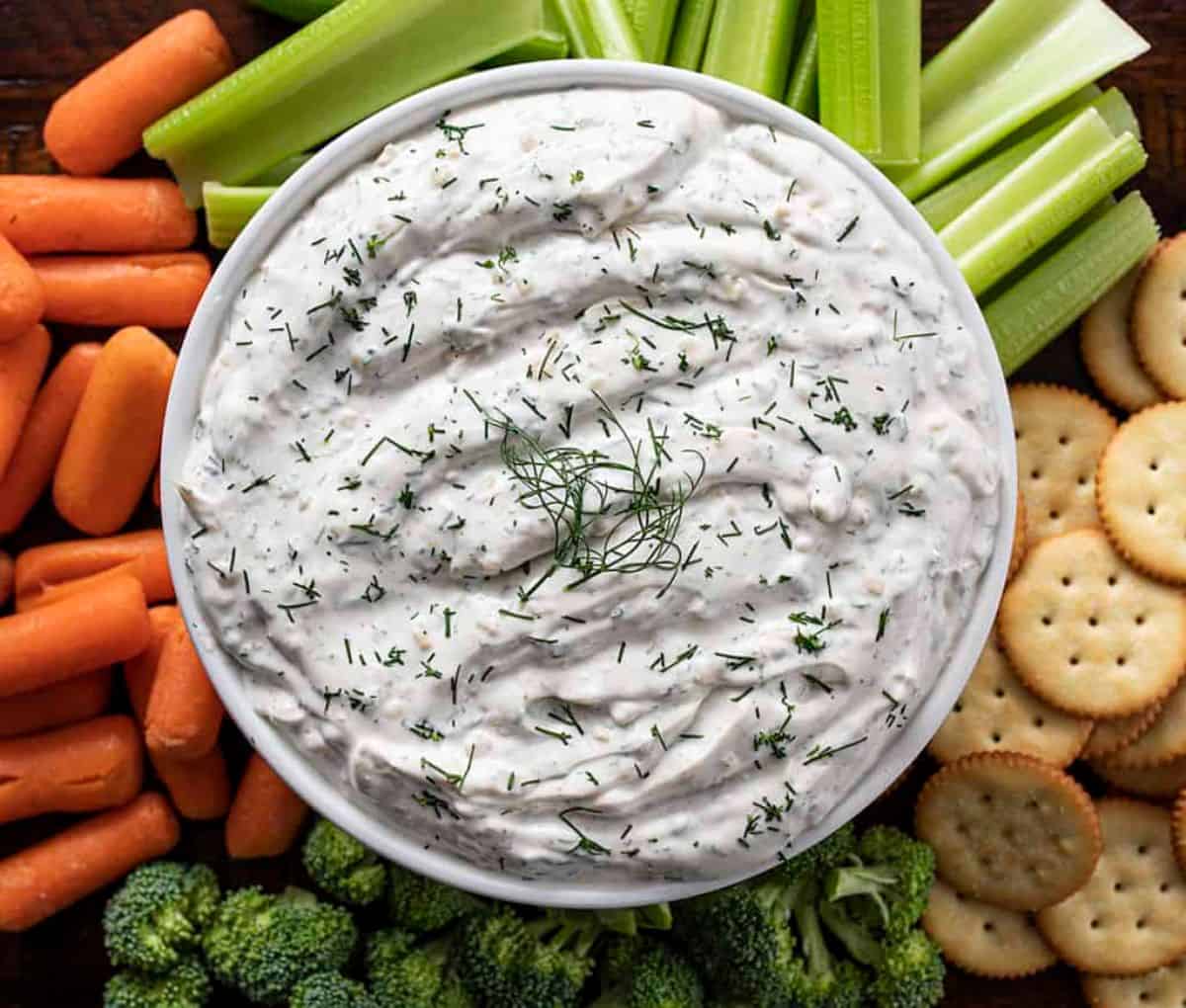 Once you try it, you'll get hooked on this creamy and addictive dip made with fresh dill, perfect for dipping veggies, chips, or crackers. A quick mix of sour cream, mayo, and onion flakes for the zing will leave you impressed with how quick and easy it is to make this tasty dip.
5. Dill and Parmesan Crusted Halibut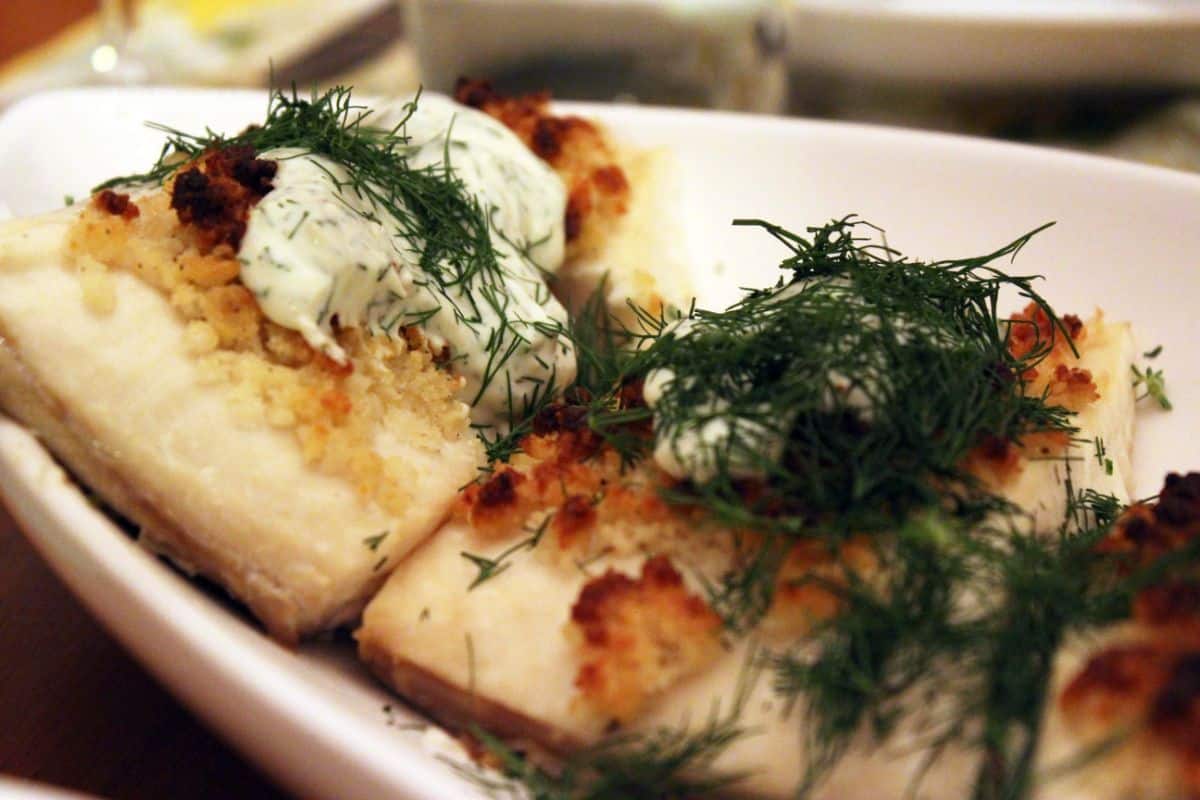 Make the easy call for dinner and grab this healthy, flavorful, and easy halibut dish with a parmesan crust and super creamy dill sauce.
Both the recipe to prepare the fish and the dill sauce contain less than ten ingredients a piece, and it doesn't take much time to cook. It's flaky, buttery, and herbaceous all in one.
6. Cucumber Dill Salad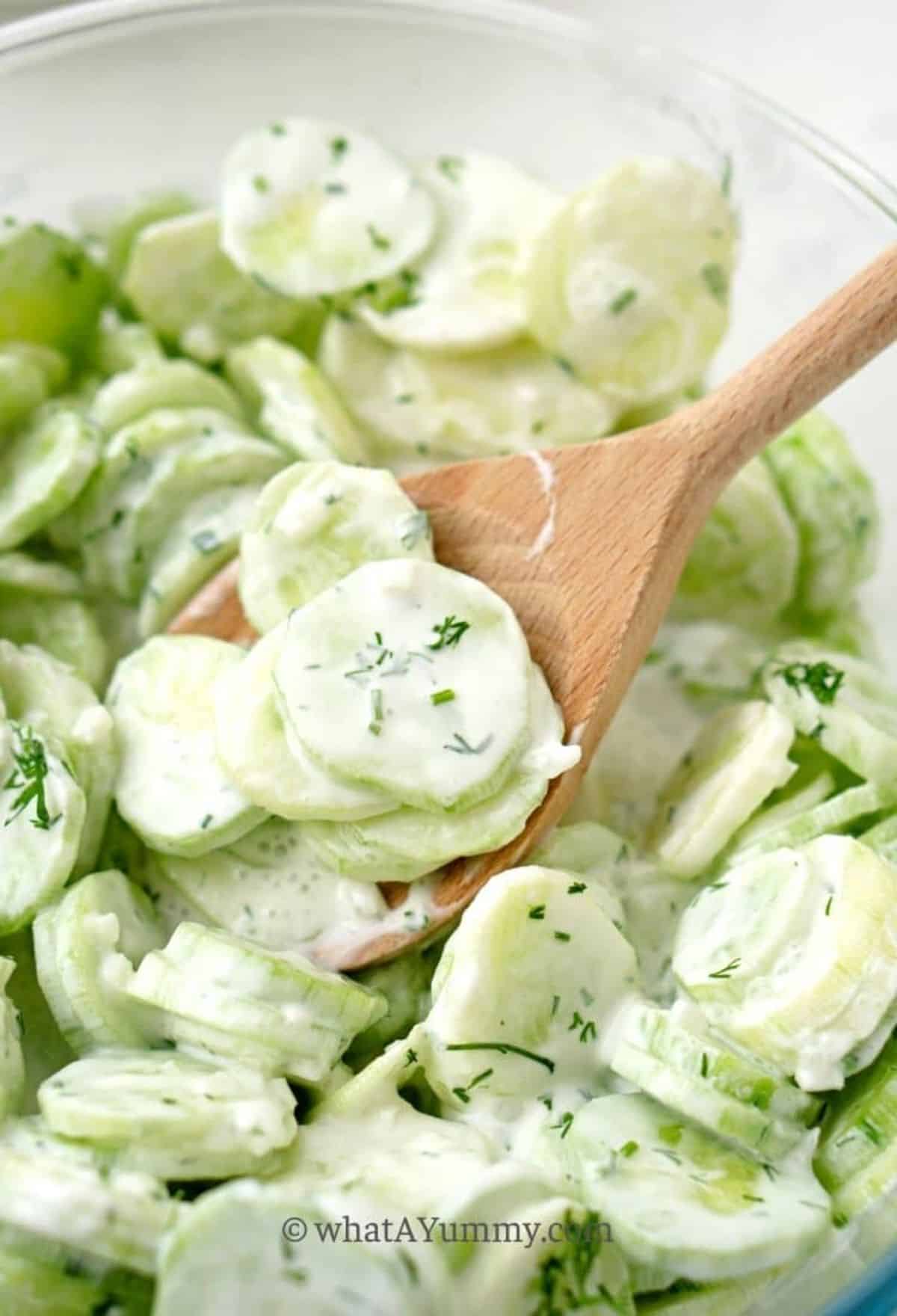 Springtime is here, and what better way to celebrate than a light and refreshing salad with cucumbers, dill, and a tangy vinaigrette?
This dish is delightful because it's creamy, crunchy, tangy, and takes about ten minutes to prepare.
7. Dill and Lemon Chicken Skewers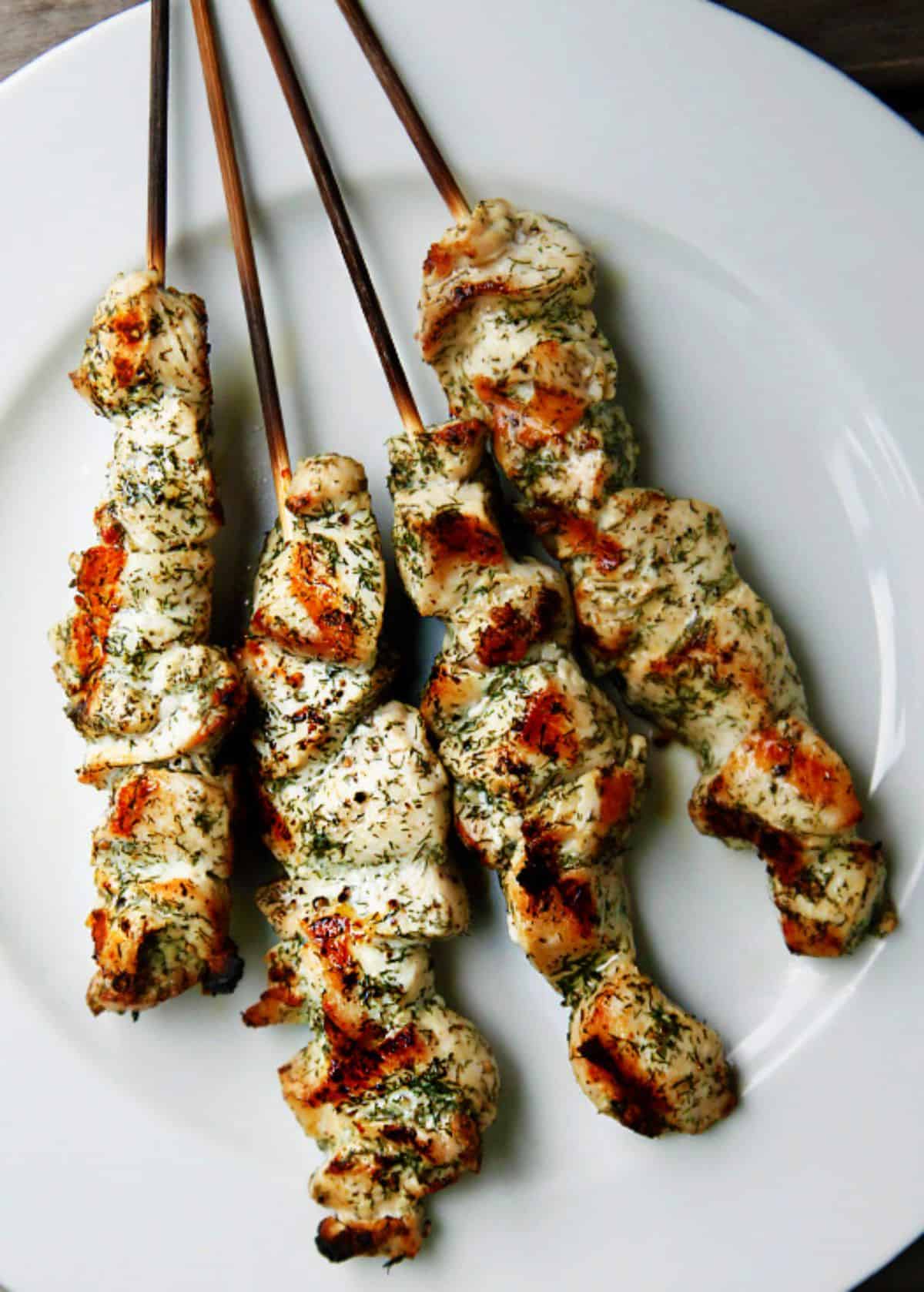 These tender and juicy chicken skewers marinated in a lemon and dill sauce are excellent for grilling. It's one of the easiest recipes on the list and a great way to add fresh dill to your favorite protein. Plus, you don't need a lot of ingredients!
8. Creamy Dill and Cucumber Soup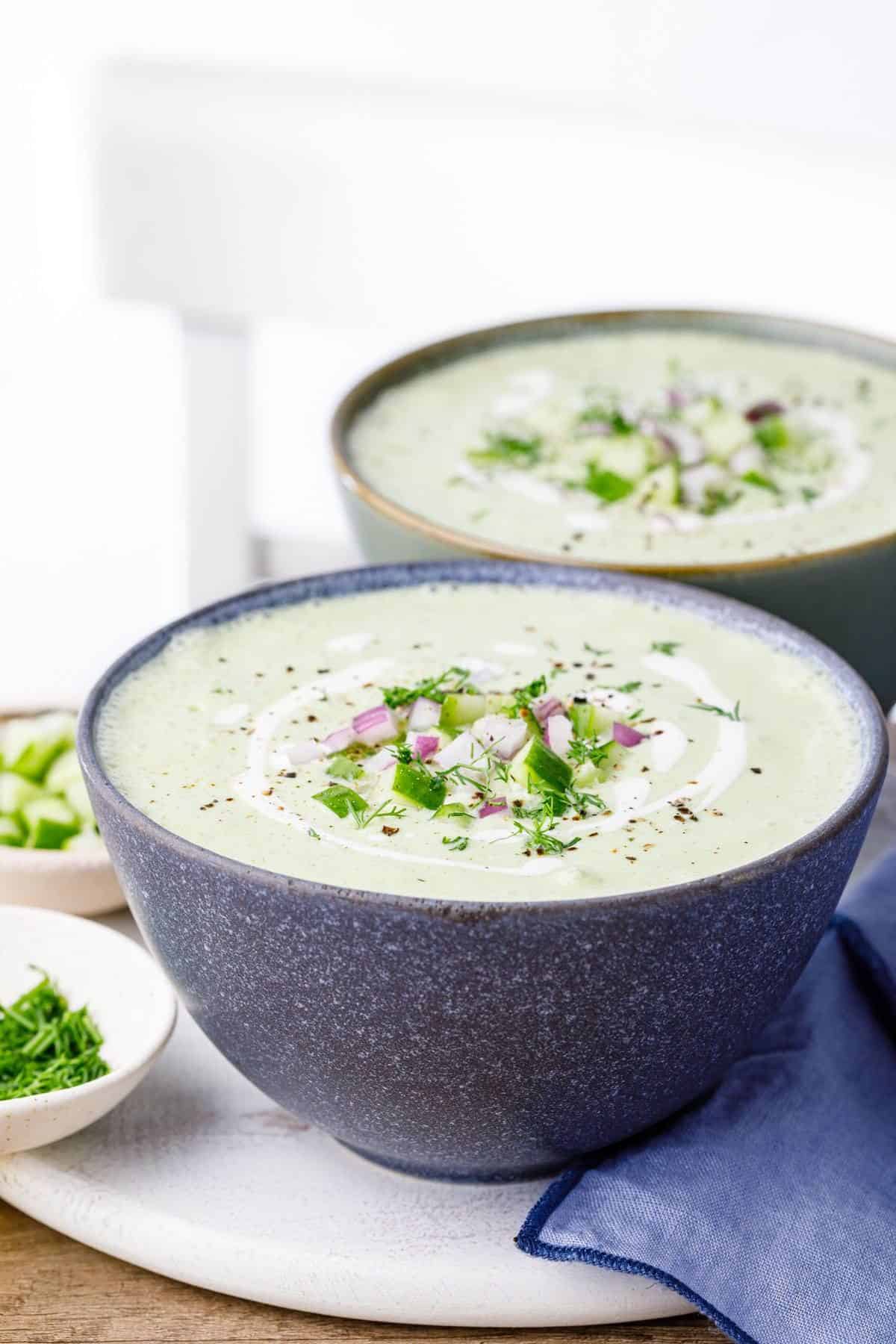 A fan favorite, this cool and creamy soup has a refreshing cucumber and dill flavor, garlic, and yogurt. It's the perfect option for a light lunch and won't take you too long to make. It's also an excellent option for a tea party.
9. Dill and Lemon Shrimp Pasta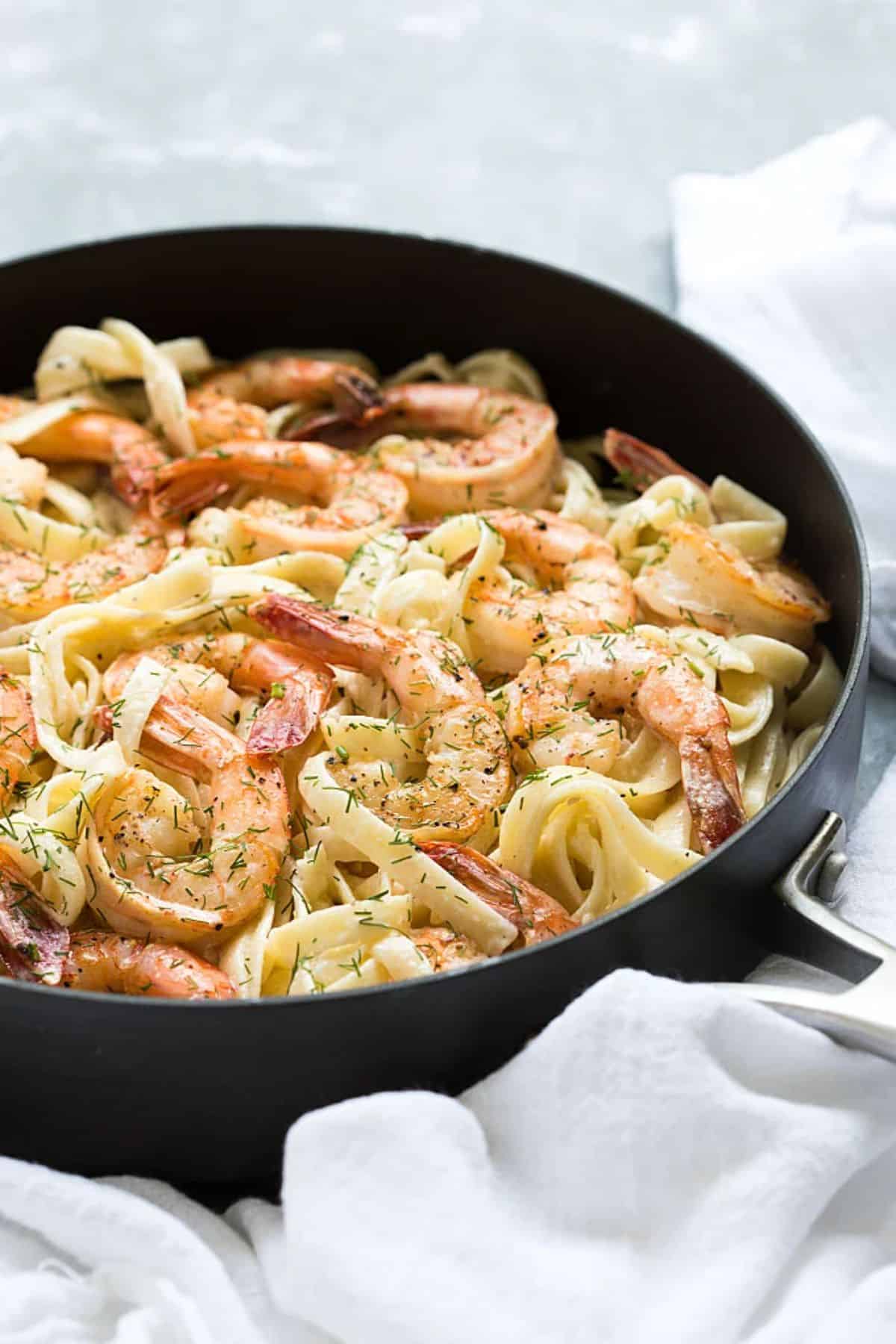 If you want to impress, go for this simple yet flavorful pasta dish with shrimp, lemon, and dill. This tasty pasta dish is perfect for a romantic evening with wine or if you feel like getting a little fancy and enjoying something new and fresh.
10. Dill and Feta Stuffed Mushrooms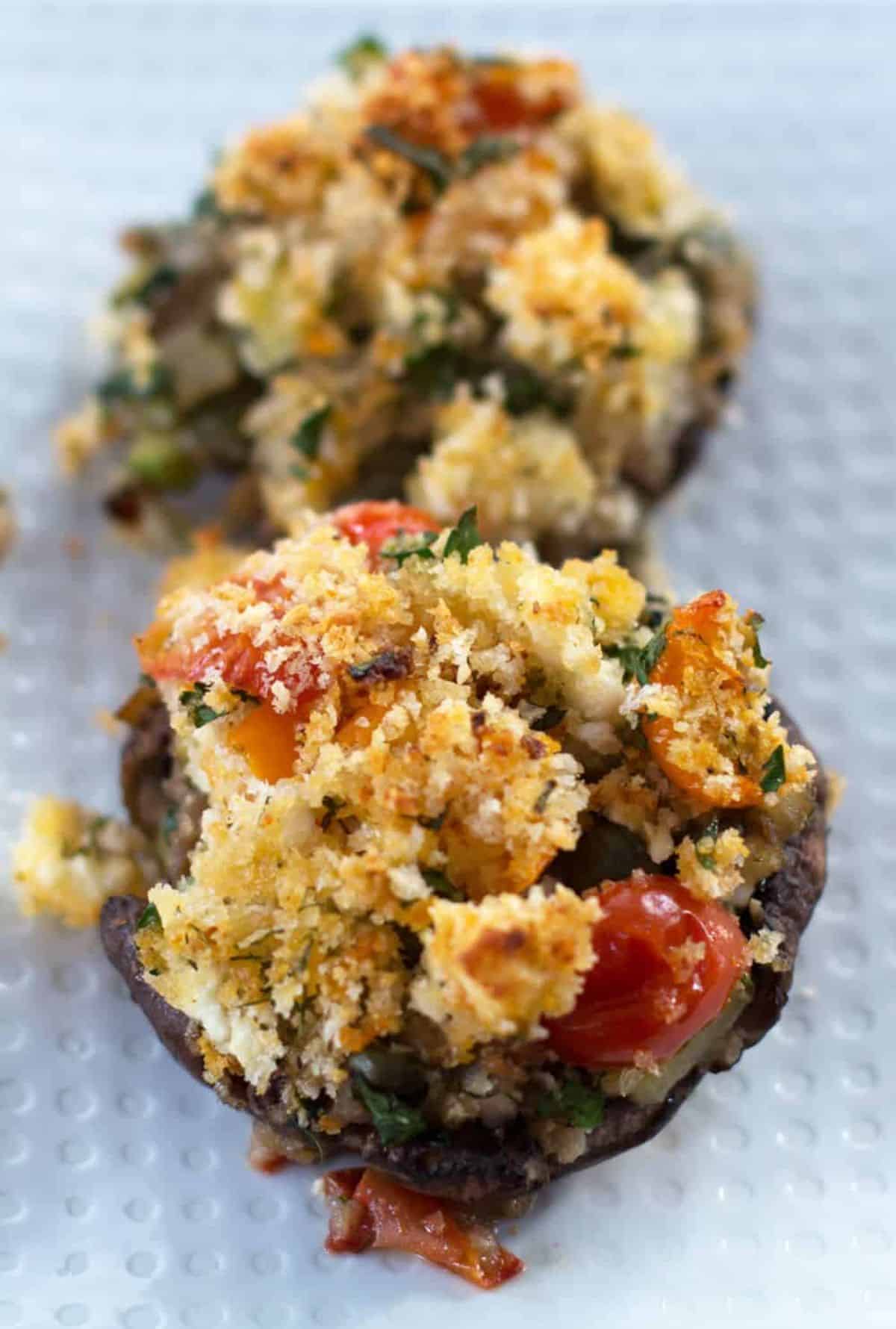 These savory mushrooms filled with dill and feta cheese are great appetizers for a party or family gathering.
You get to enjoy a lot of different textures with some crunch from the panko breadcrumb topping and the cool creaminess of the feta and dill mix. Plus, an umami element from the mushroom works well with this bite.
11. Greek Yogurt Dill Dressing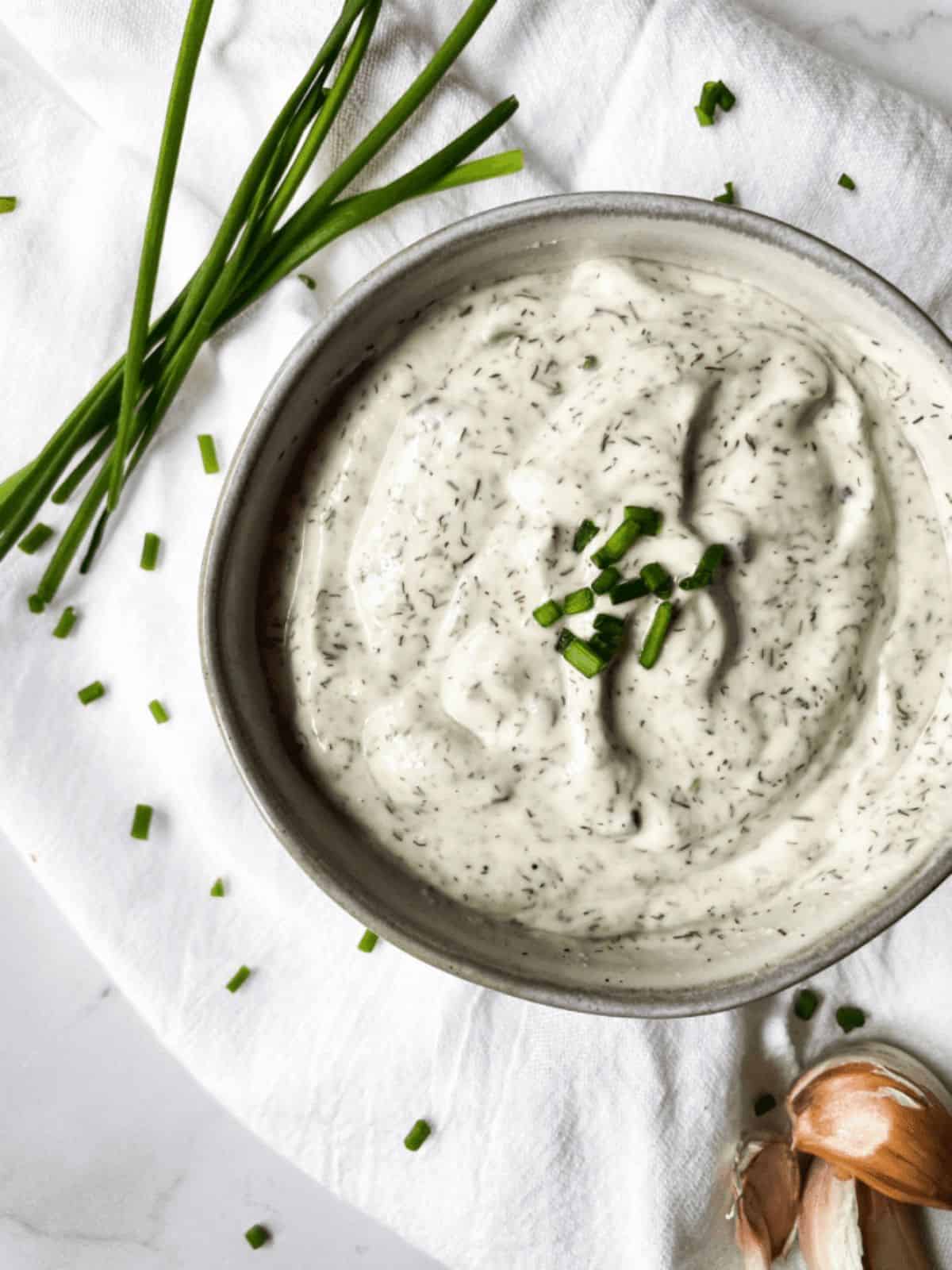 This Greek yogurt dressing with fresh dill is creamy, healthy, and delicious, which works well with a salad, fruit, or veggies. It doesn't take long to make, and you can easily store it in the fridge afterward. It also tastes great on wraps and gyros.
12. Dill and Garlic Roasted Carrots
Sweet and savory roasted carrots with a garlic and dill seasoning pair wonderfully with beef, chicken, or fish, or you can enjoy them alone.
It may not sound too spectacular, but wait until you get a bite of these exquisite carrots, they'll change your world, and the kids will love them too!
13. Secret Ingredient Deviled Eggs
These delectable deviled eggs will be all the rave at your next party or event. This is an oldie but goodie that's healthy and easy to make in an instant pot, and the fresh sprig of dill on top adds to the subtle pickle flavor throughout the filling. These are a home run, for sure.
14. Dill and Cheddar Scones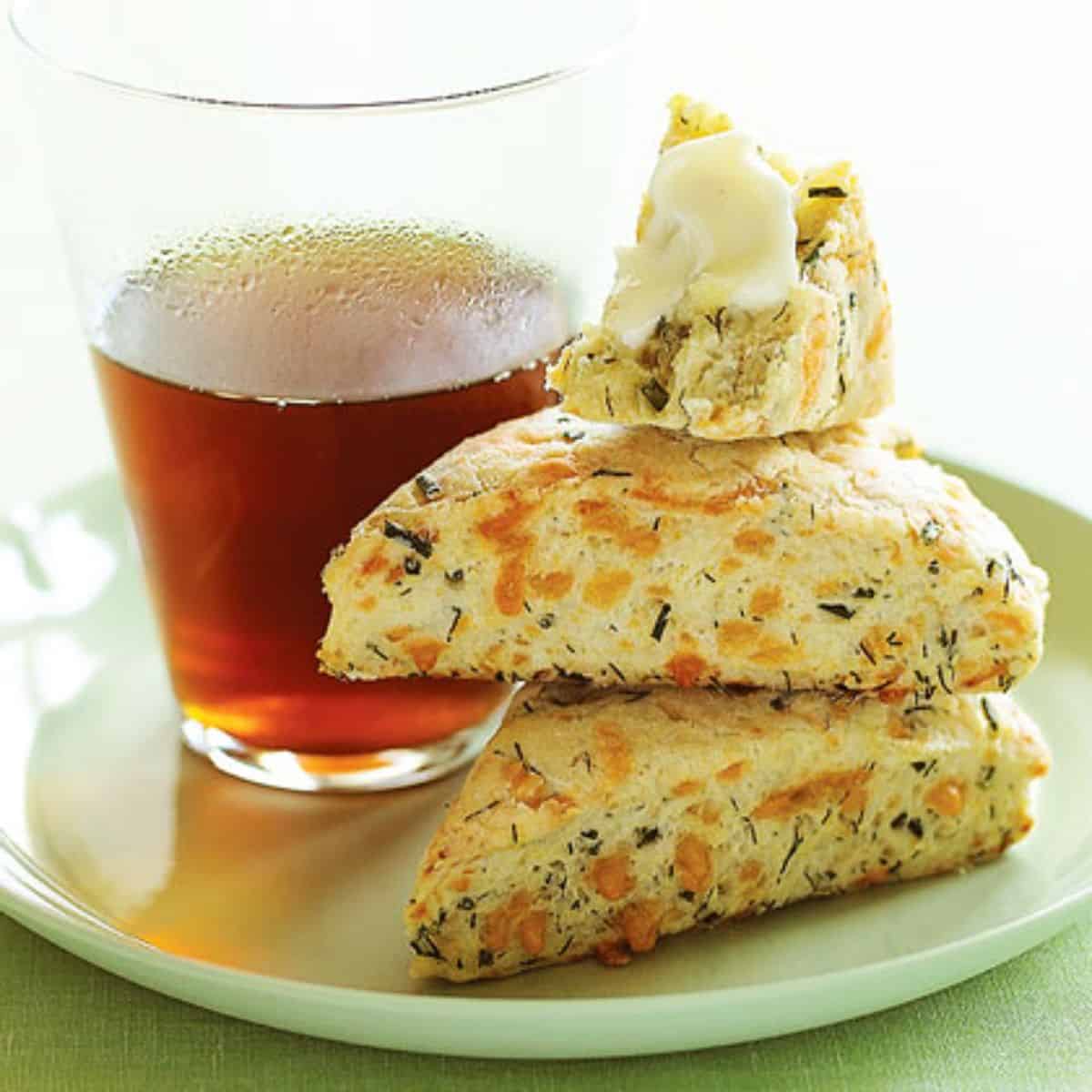 It doesn't matter what you're having. You can always add a basket of cheesy and savory scones with a pop of fresh dill on the side! They have parmesan, dry mustard, and chives, which add a wealth of flavor.
These scones are so good and flaky you'll have a hard time eating just one. You can also add a slice of fresh butter that goes with them to kick things up a notch.
15. Dill and Lemon Skillet Chicken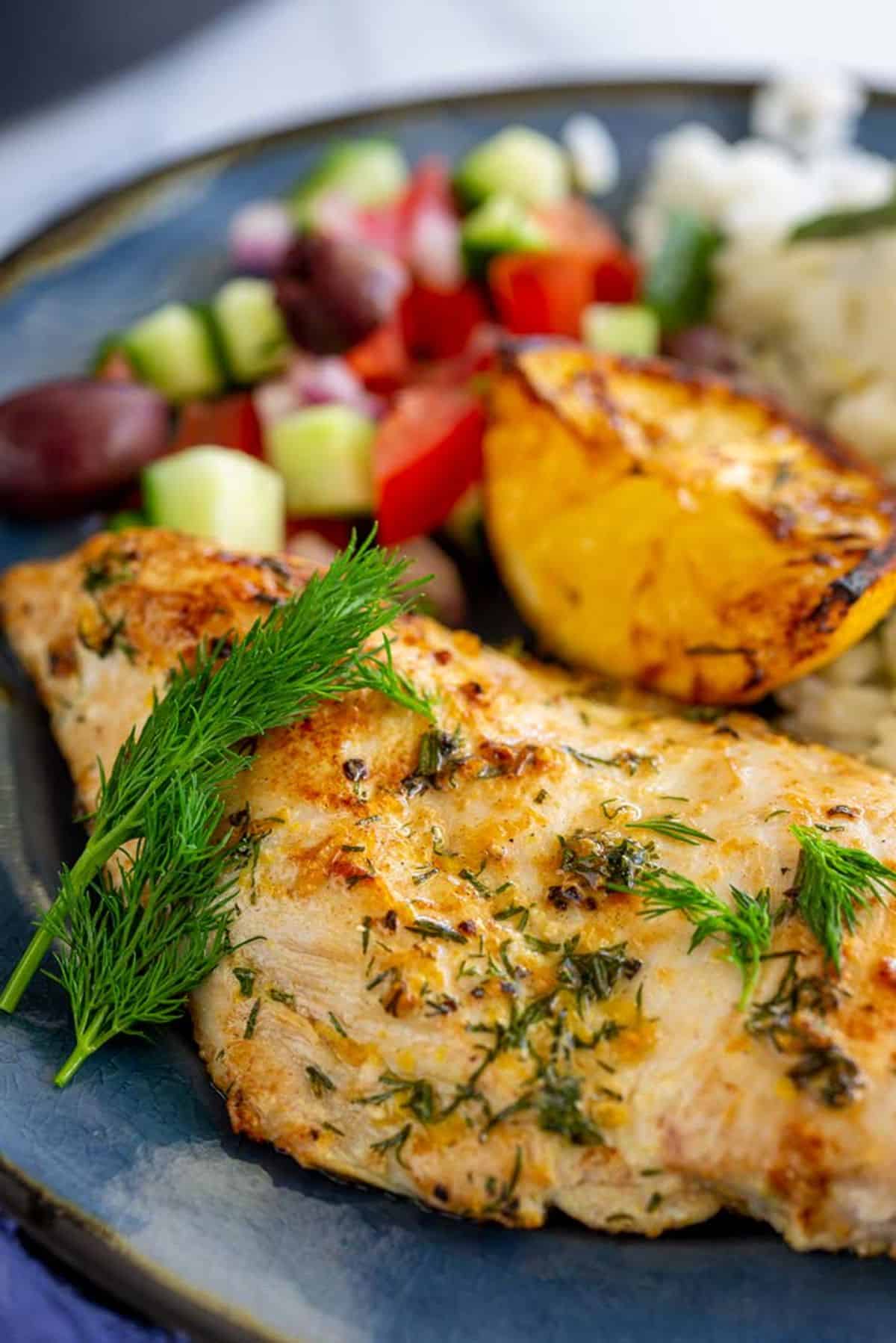 Take your dish from ordinary to extraordinary when you add this tangy dill and lemon marinade to your deliciously juicy skillet chicken.
You can make this the star of the show, or you can add your favorite veggies on the side for a truly yummy meal. Don't be afraid to be a little heavy-handed with the dill, either!
16. Dill Pickle Soup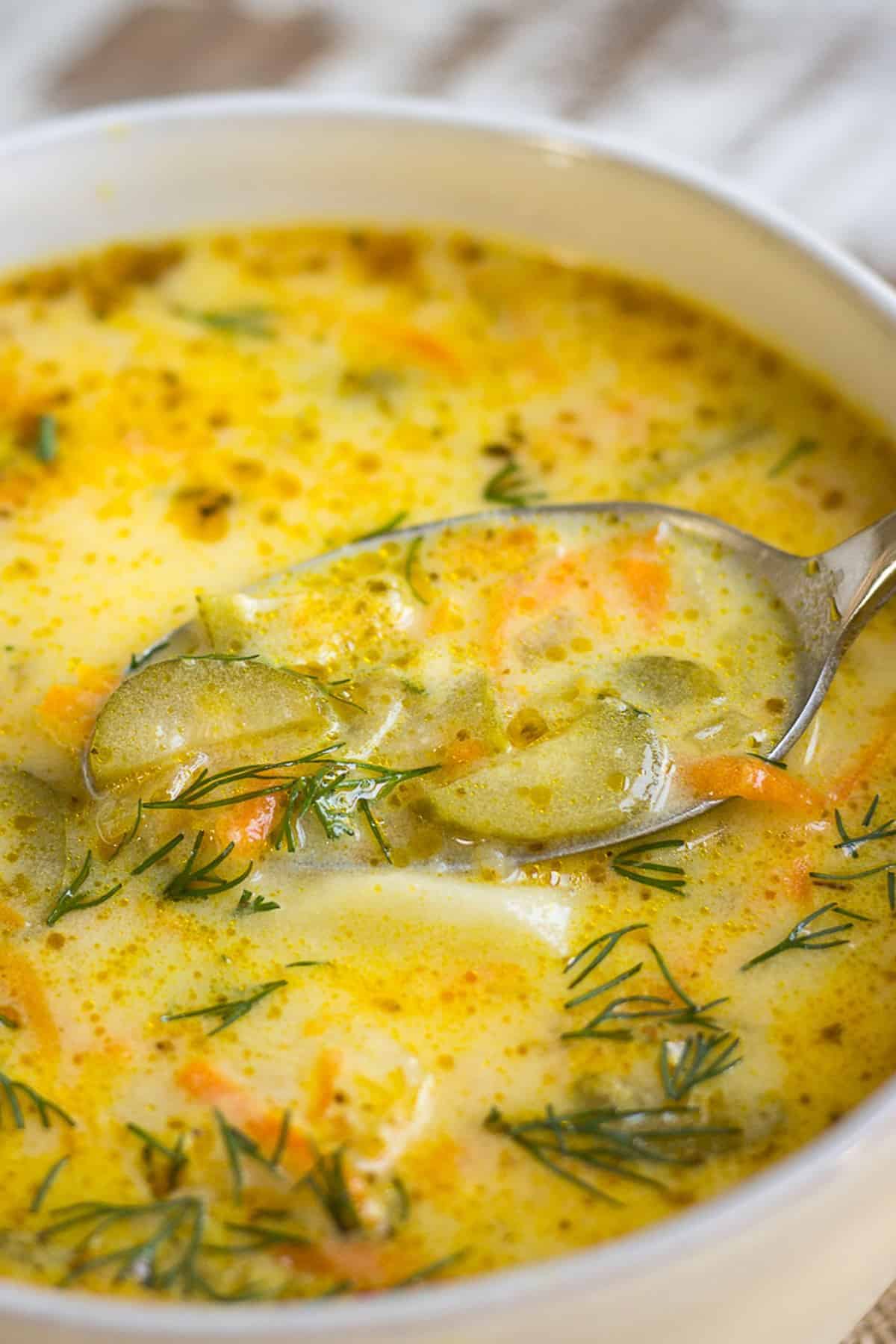 Grab a blanket and enjoy this comforting and delicious soup made with potatoes, carrots, pickles, and dill. It has a unique and satisfying flavor combination that is perfect for chilly days.
It's so creative, and it'll be a hit with family and friends. Also, it's not too heavy for those who are counting calories. Plus, you can even modify the recipe to be keto-friendly as well.
17. Dill and Cucumber Baguettes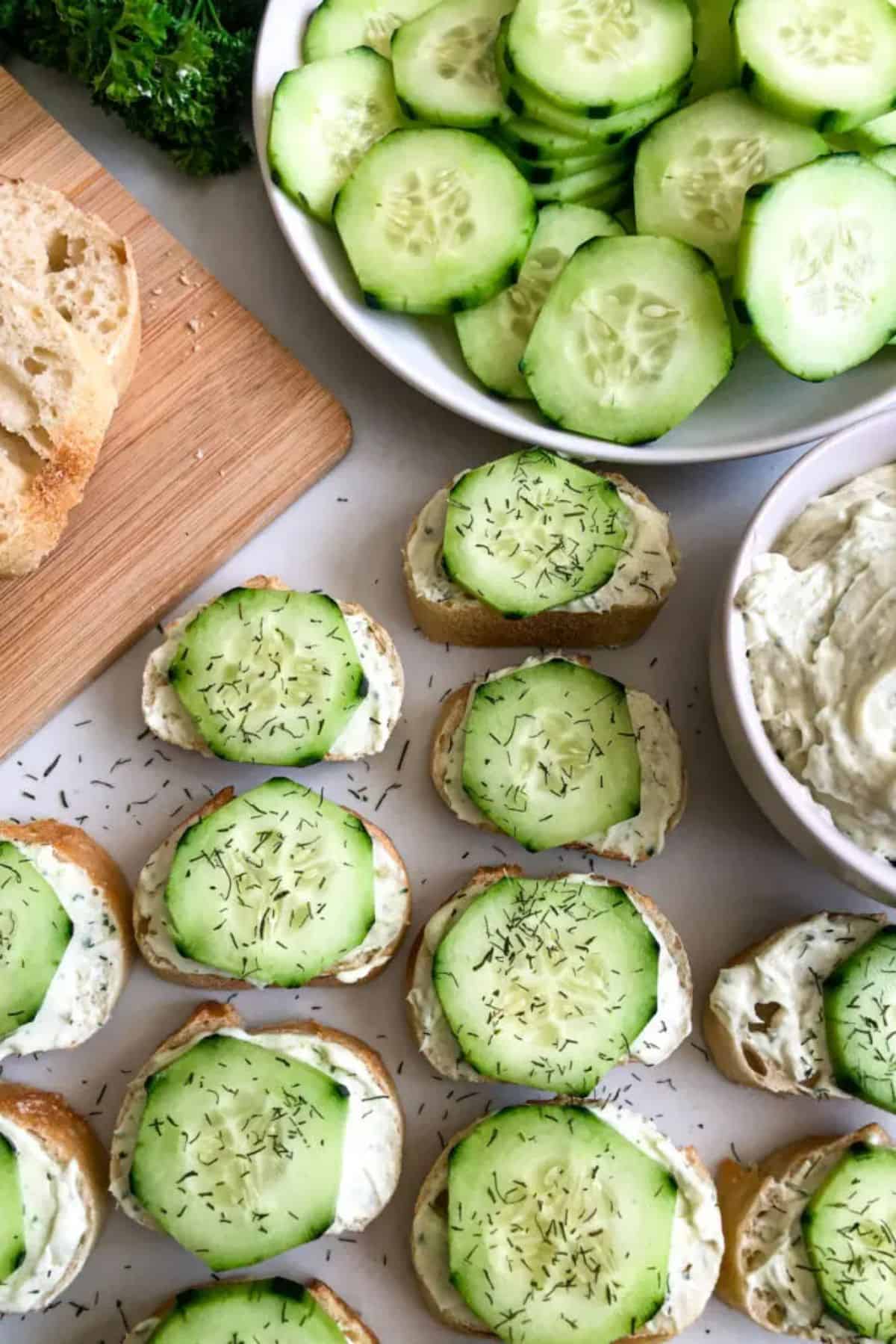 You'll instantly think of a tea party or brunch when you add these light and refreshing baguettes with cucumber, dill, and cream cheese spread.
There are a few different textures going on, and the flavor profiles are amazing. It's creamy, refreshing, a little crunchy, and full of flavor. It doesn't get much better than that and takes just a few minutes to assemble.
18. Dill and Lemon Roasted Potatoes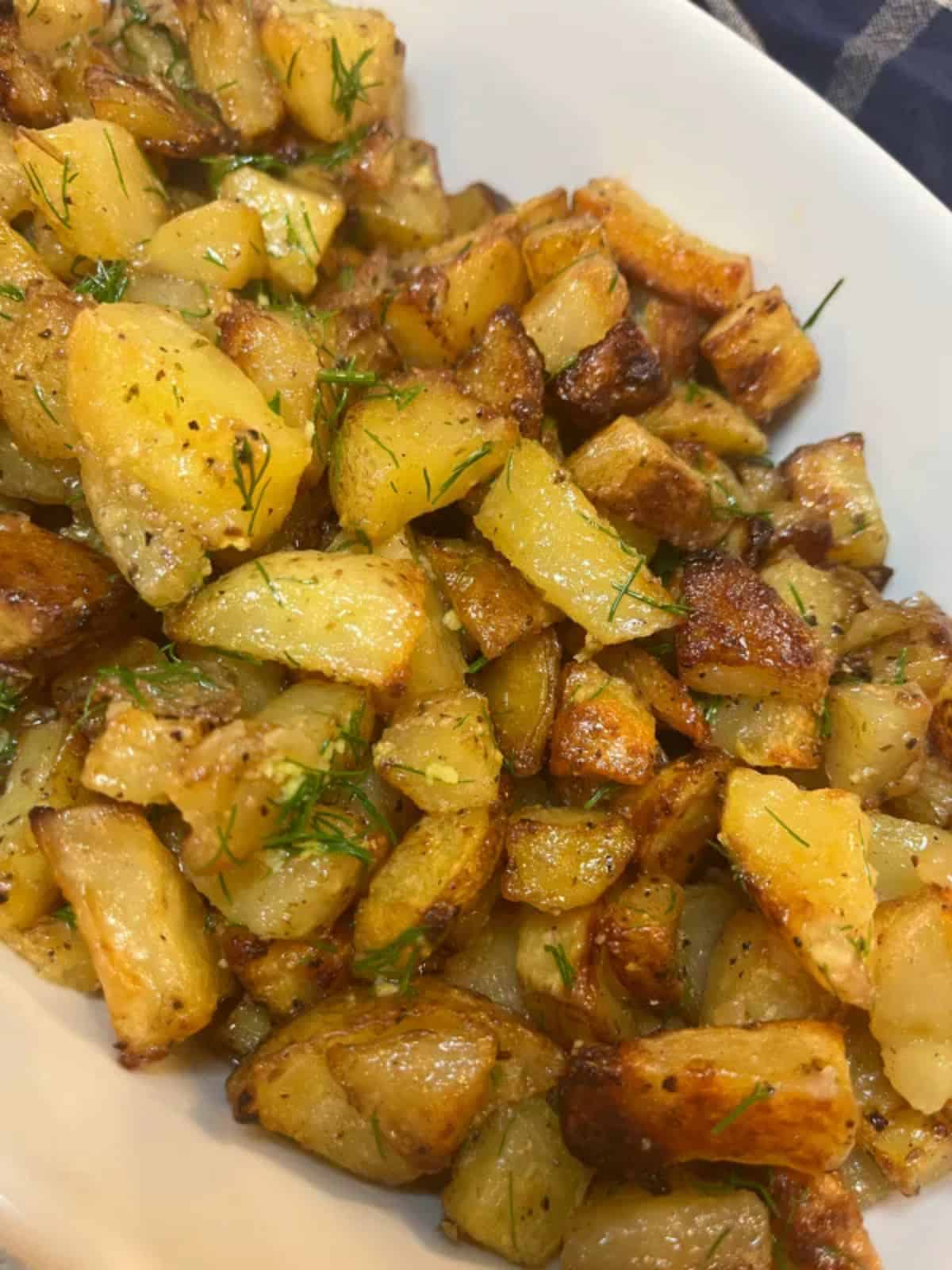 These potatoes are amongst my faves on the list because they take your average roasted potatoes to the next level.
We all know that potatoes are a versatile food that takes on many flavors quite well. Add these crispy roasted potatoes with zesty dill and lemon seasoning for a hit at the dinner table.
19. Creamy Dill Pickle Tartar Sauce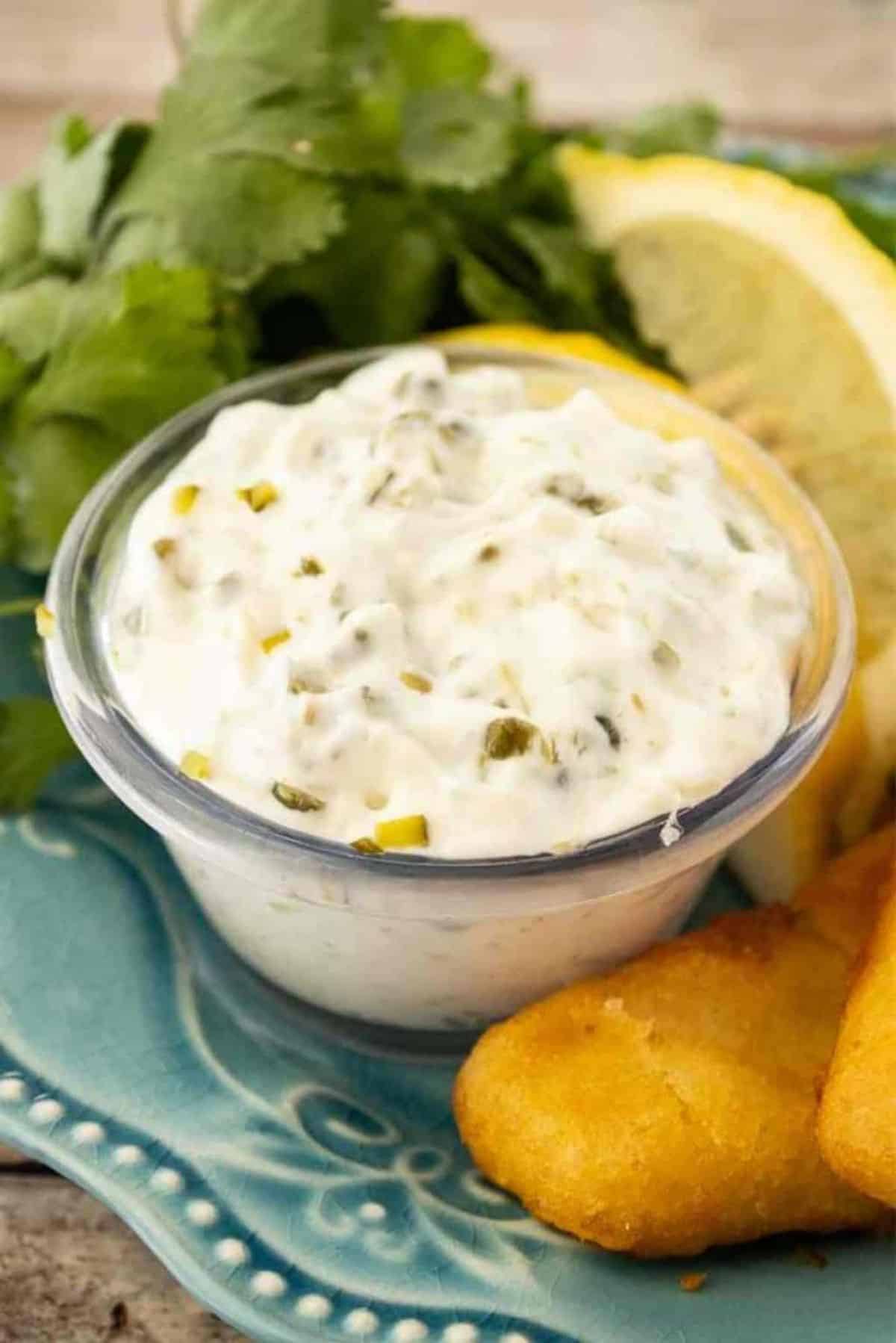 You won't get enough of this smooth and refreshing tartar sauce that you can use on any type of seafood, veggies, and more.
This recipe calls for minimum ingredients, and the results are a luscious and flavorful sauce with a creamy texture and the bright taste of dill, perfect for salmon or other fish. Yum!
20. Dill and Garlic Roasted Cauliflower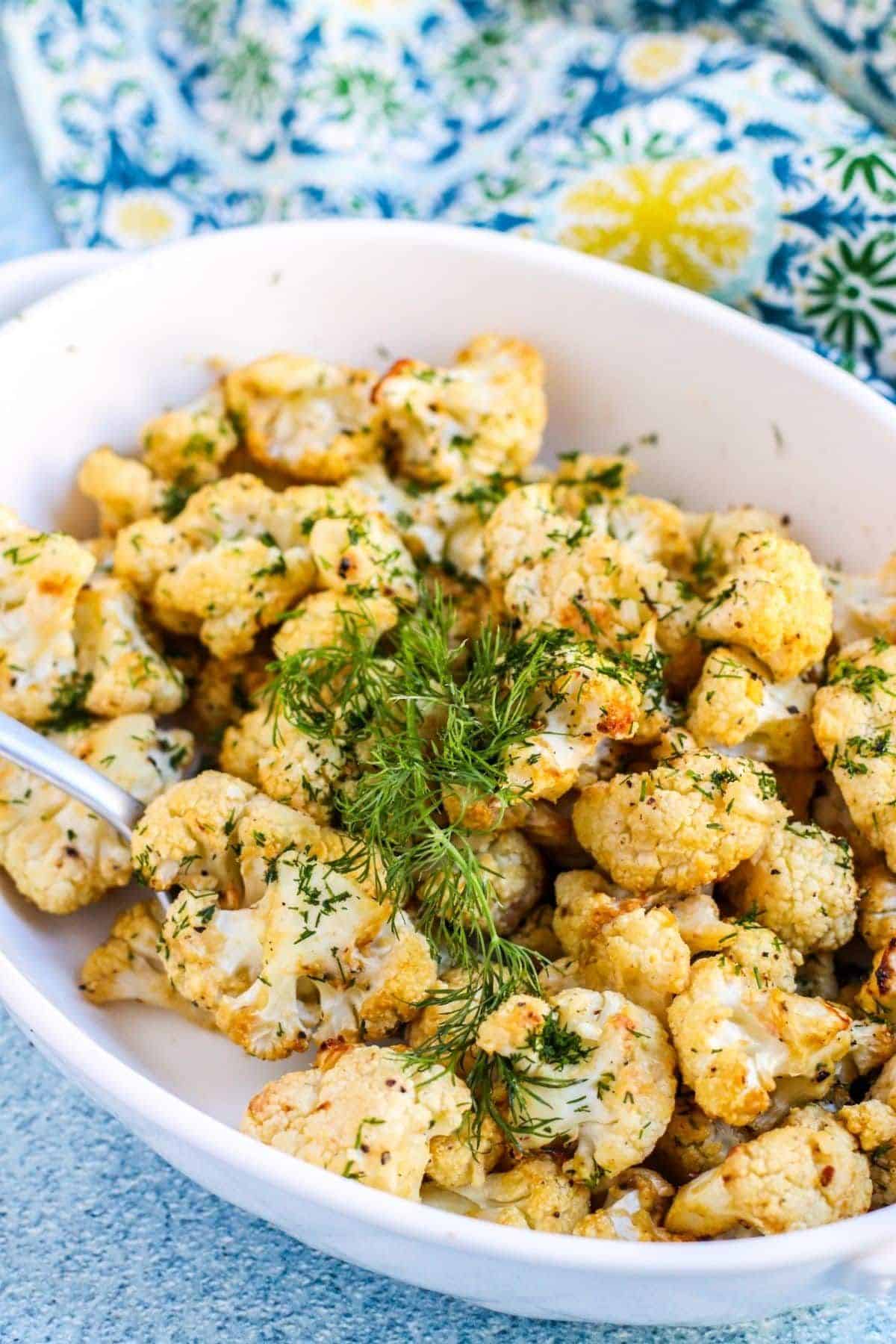 Cauliflower can be drab, but not this delicious and easy roasted cauliflower recipe with garlic and dill seasoning.
If you're having a hard time finding something that the kids will eat, they'll go crazy over this spectacular cauliflower. You can also swap out herbs and dress this up in a few ways to keep this dish new and exciting.
21. Dill and Feta Meatballs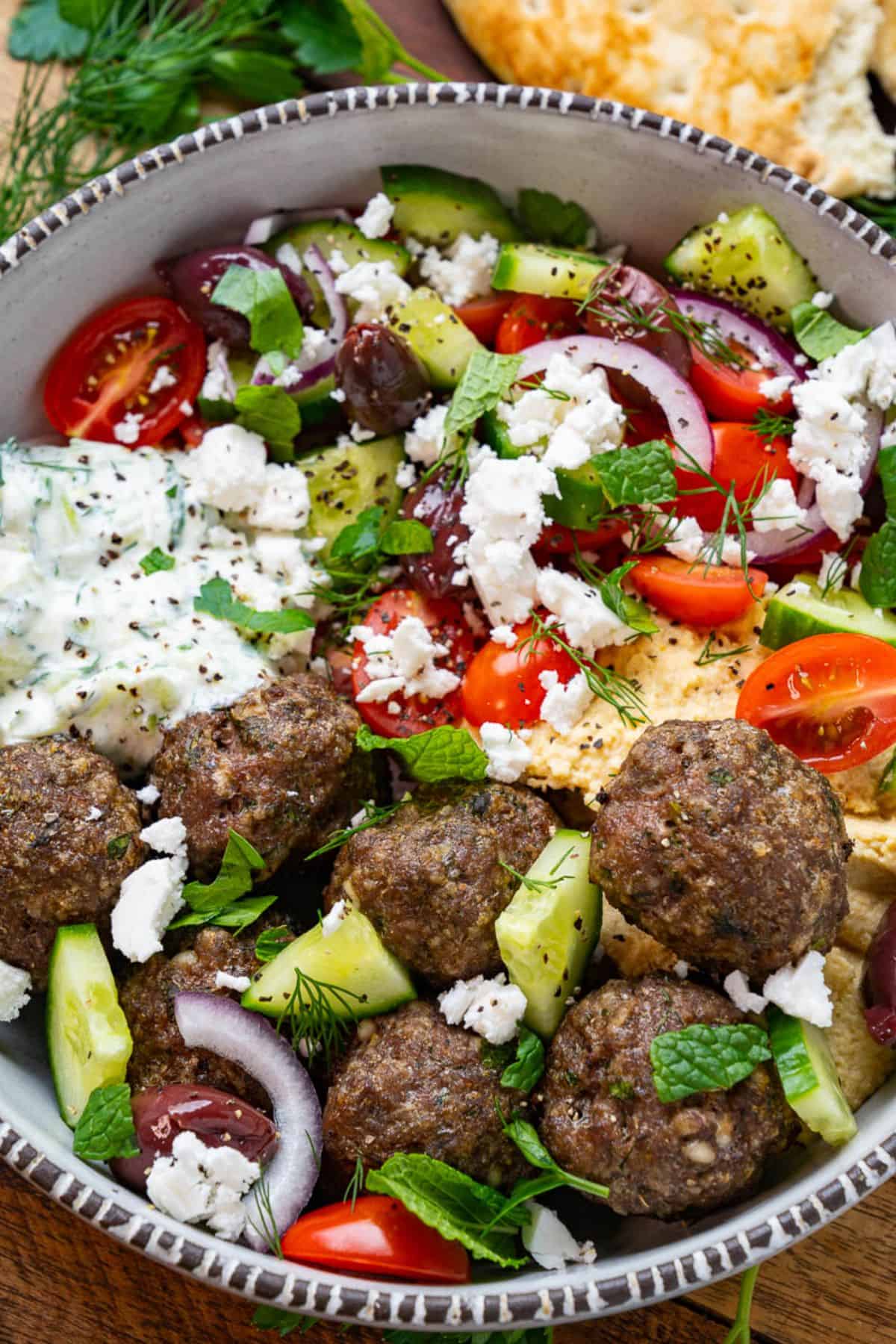 Dill plus feta? Yes, please! Indulge in these juicy and flavorful meatballs with crumbly feta cheese and fresh dill. These are savory, juicy, and easy to make.
You can pair these delish meatballs with a yummy Greek salad filled with tomatoes, red onions, cucumbers, and other favorite veggies.
22. Grilled Zucchini Salad with Dill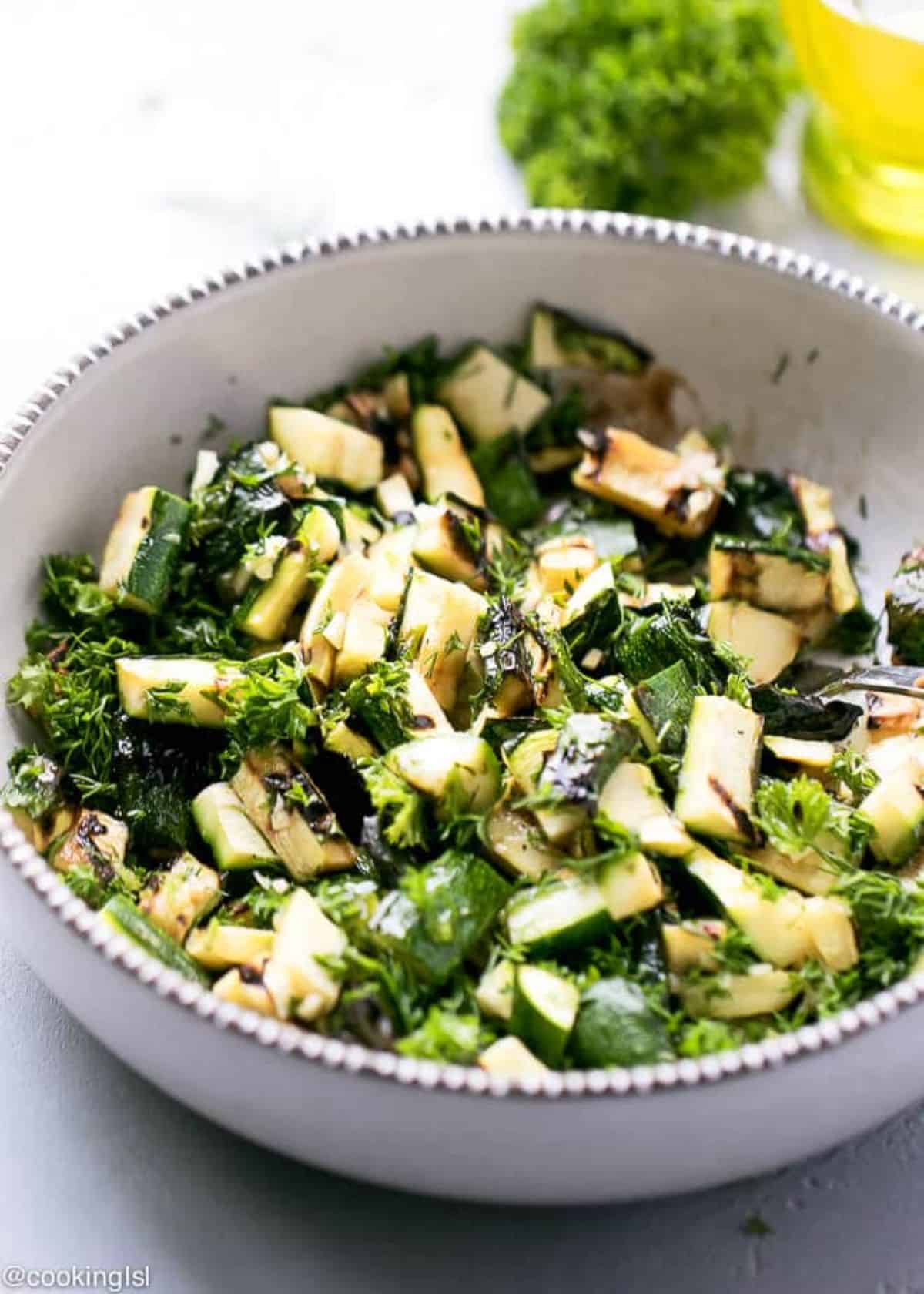 When you're mindful of your calories, it's helpful to have a go-to meal option like this light and healthy grilled zucchini dish with dill and a tasty marinade.
This meal is fresh and tasty, perfect for summertime, and goes well with chicken, steak, or fish. This quick and easy grilled zucchini salad is also wonderful for a BBQ.
23. Dill Pickle Pasta Salad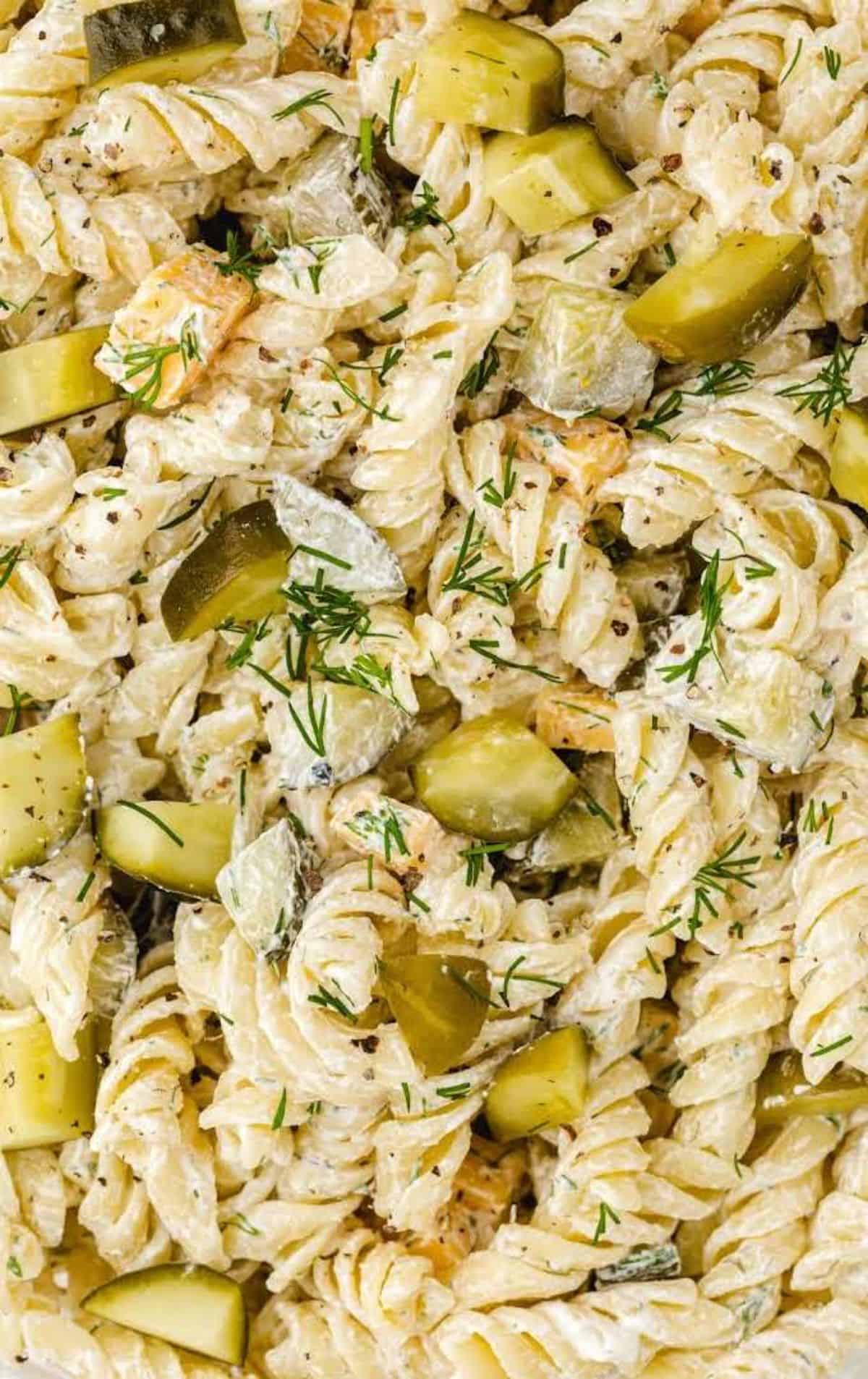 Enjoy this tangy and creamy pasta salad with pickle juice, fresh dill, and chunks of pickles for a unique and delicious twist. It takes minimal time to create this dish, plus you can add cooked ham, bacon, chicken, and almost any other protein you can think of.
This dill pickle salad has crunchy bits of dill pickle that make it sensational. You can also store this on the refrigerator for three days, and it'll still be good to go.
24. Dill and Lemon Baked Cod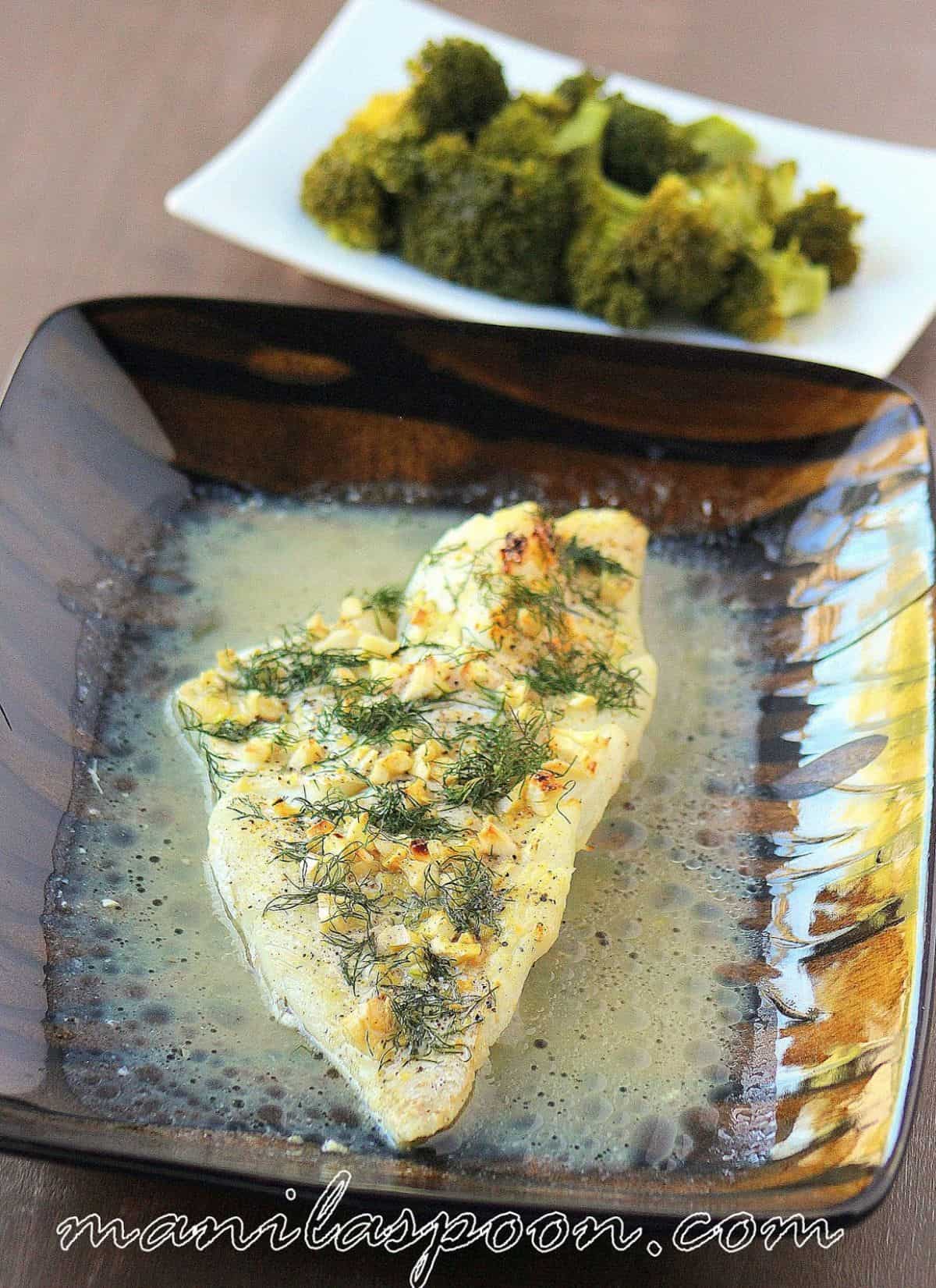 For those looking to try something new, create this easy and delicious baked cod recipe with lemon and dill seasoning. This is also a healthy recipe, so you can add a variety of vegetables for a wholesome dinner.
Try cauliflower, roasted carrots, green beans, corn on the cob, potatoes, or any vegetable of your liking to make this meal complete.
25. Creamy Dill Chicken Salad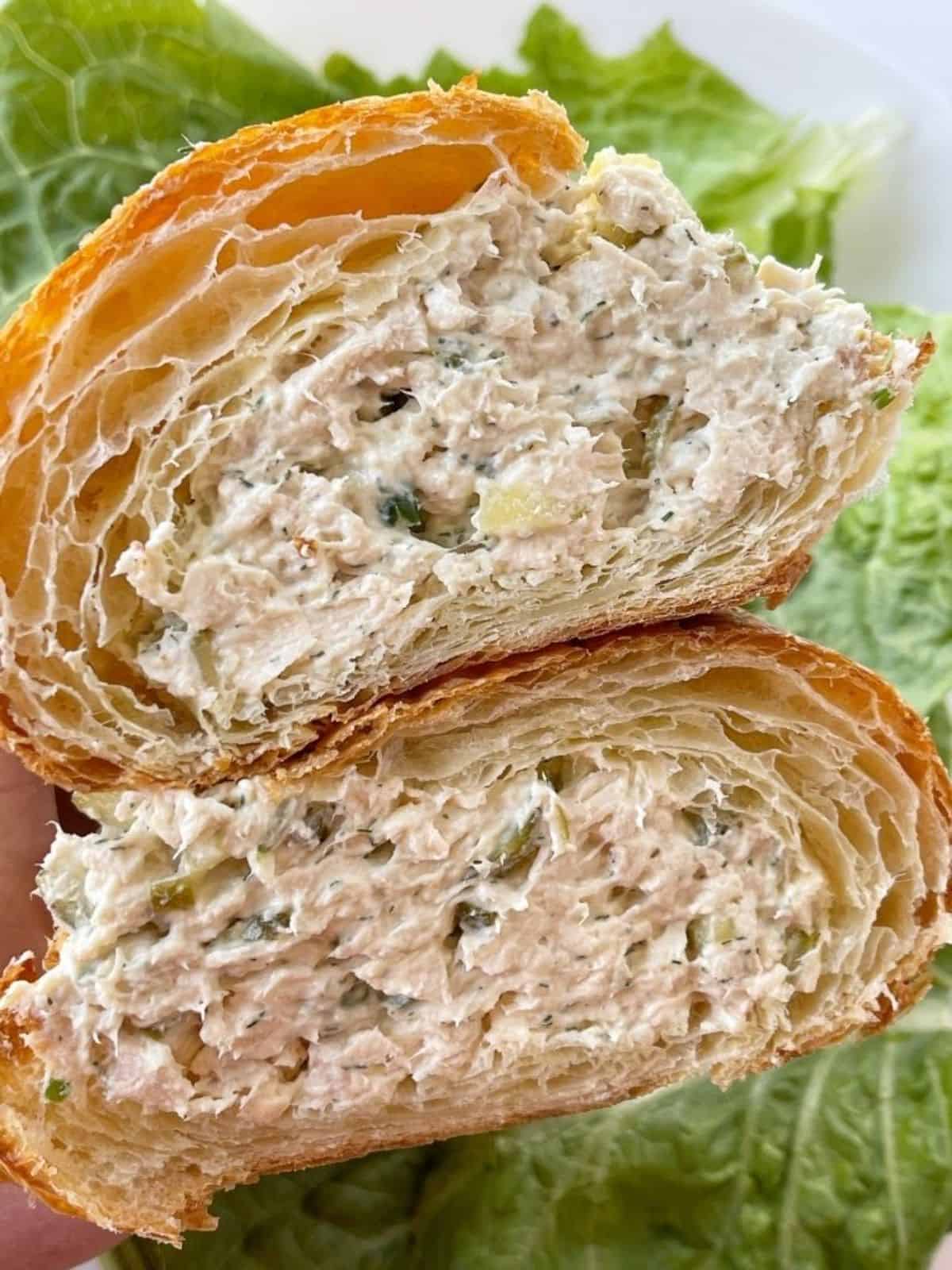 Chicken salad is good on its own, but this creamy and satisfying chicken salad recipe with a fresh and zesty dill dressing is a sophisticated and elevated version!
Everyone loves chicken salad, but this dish will make yours stand out from the crowd. You don't need a ton of ingredients, and the leftovers are even better.
26. Dill and Lemon Roasted Brussel Sprouts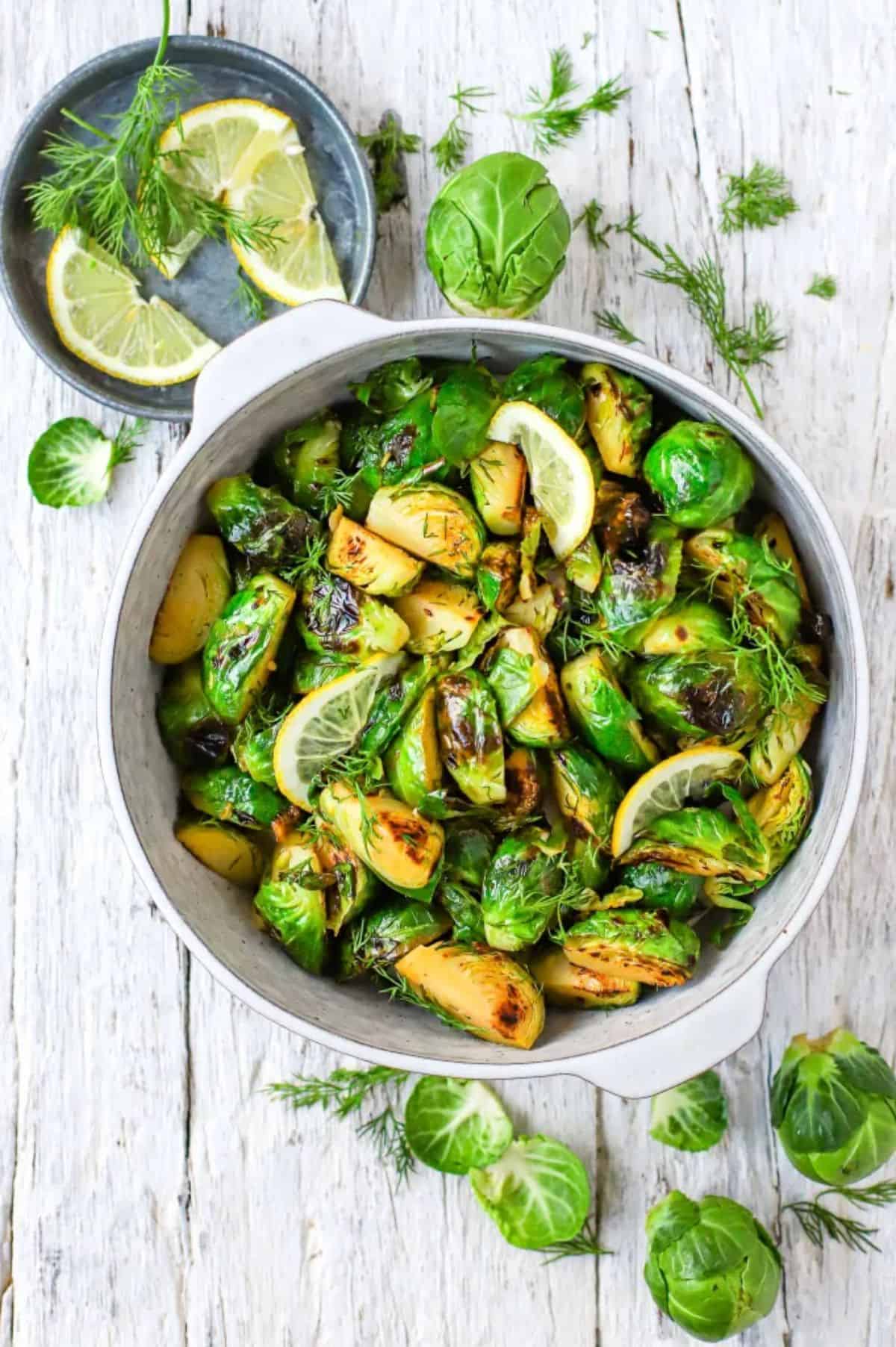 You won't struggle to get anyone to eat their Brussels sprouts when you introduce this dinner recipe with lemon and dill. The Brussels sprouts are lightly roasted, and they pair well with chicken and steak, specifically for an elegant side to any meal.
27. Greek Dill and Butter Grilled Corn on the Cob
Enjoy this classic summer side dish with a twist featuring grilled corn on the cob brushed with dill and garlic butter for a savory and aromatic finish.
It's not too heavy, but it packs the flavor for a great addition to your table spread at the family BBQ.
Final Thoughts
Fresh dill is a versatile herb that can add a burst of flavor to any dish. Its unique taste profile, which is both fresh and slightly bitter, pairs well with a variety of ingredients, making it an excellent addition to any kitchen.
From salads and soups to fish and chicken dishes, fresh dill is a key ingredient that can take your meals to the next level.
Incorporating fresh dill into your meals is an easy way to add flavor and nutrition to your diet.
Hopefully, these recipes give you some ideas for your next brunch, snack, lunch, dinner party, or candlelit dinner for two. The possibilities are endless!