If you're a fan of sun-dried tomatoes' rich, tart flavor, you're in for a treat! These tasty, intensely flavored tomatoes are versatile ingredients that elevate various dishes to a new level.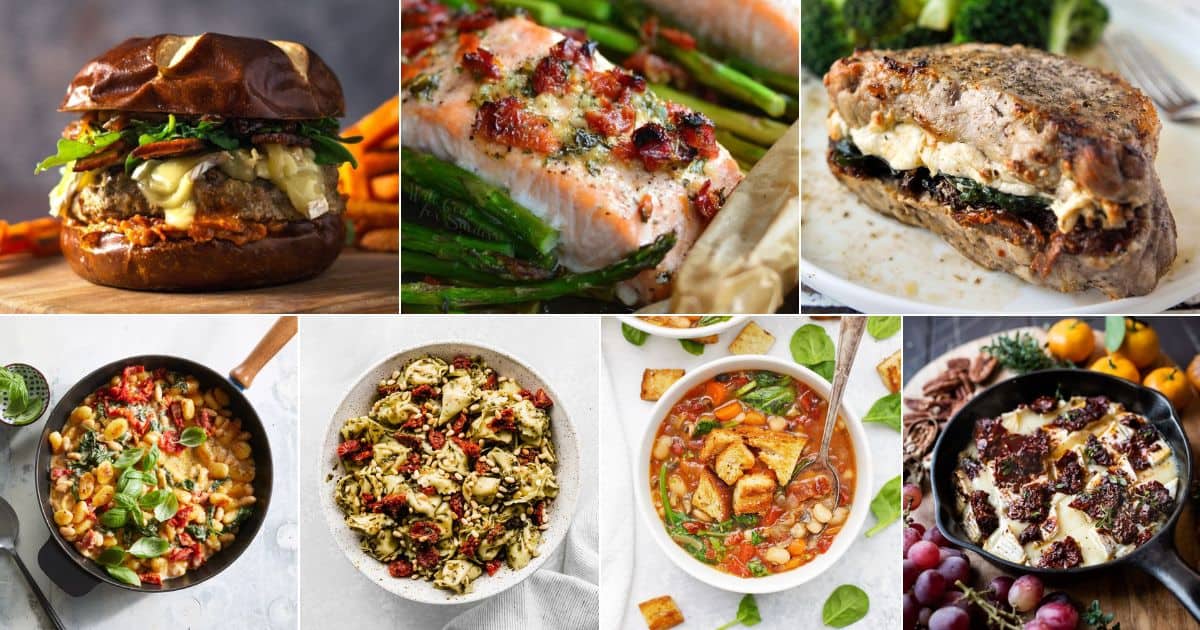 From appetizers and main courses to sides and condiments, sun-dried tomatoes add a savory sweetness that will make your taste buds dance. In this article, we've gathered 27 sun-dried tomato recipe ideas that inspire you to get creative in the kitchen and take your culinary creations to new heights. Get ready to tantalize your taste buds with these mouthwatering sun-dried tomato recipes!
Jump to: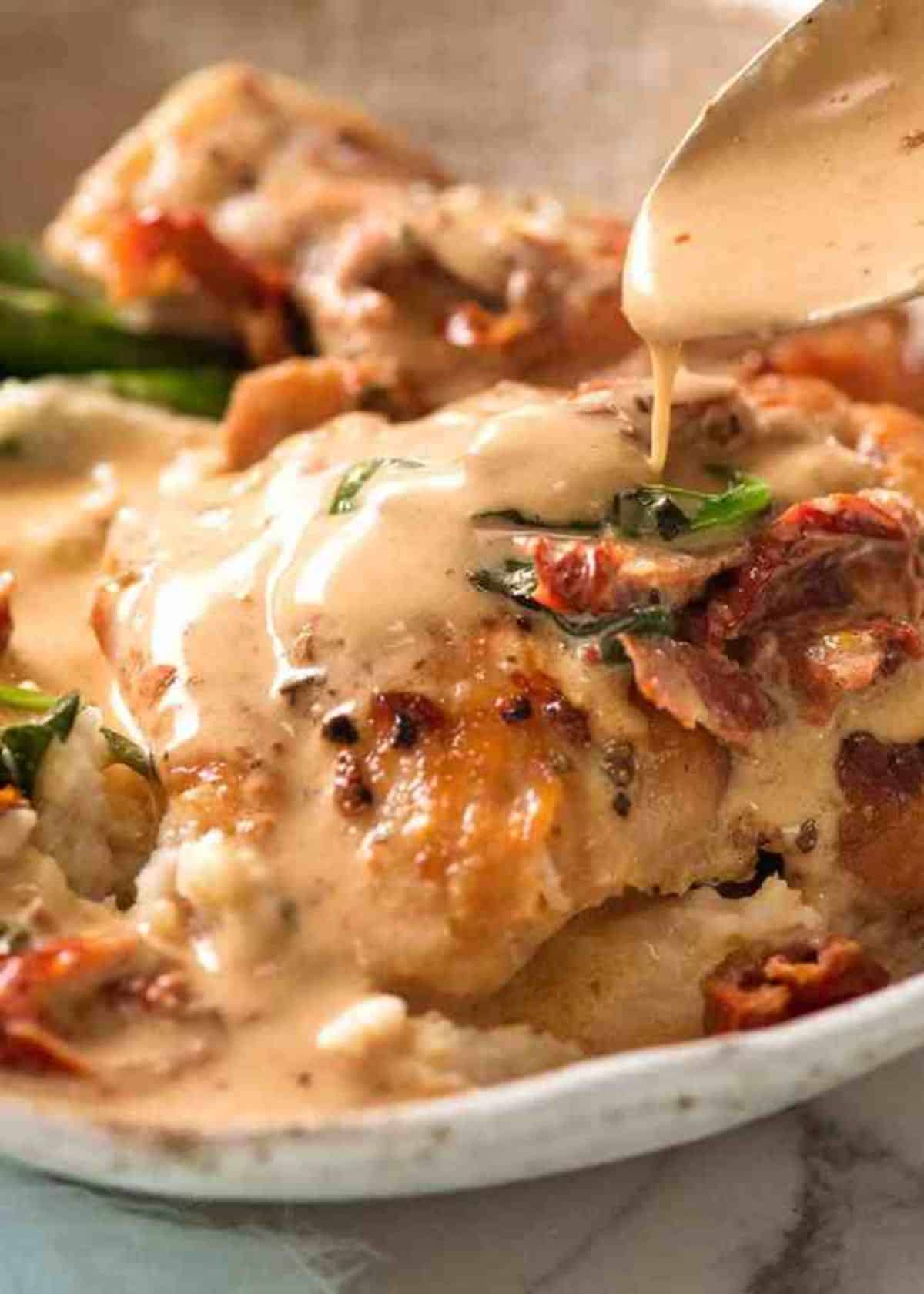 Chicken with Creamy Sun-dried Tomato Sauce is a culinary masterpiece that combines an irresistible combination of flavors, consistency, and tastes. The succulent chicken breasts are cooked to perfection, tender and juicy, while the buttery sun-dried tomato sauce adds a burst of rich, spicy sweetness that elevates the dish to a new level.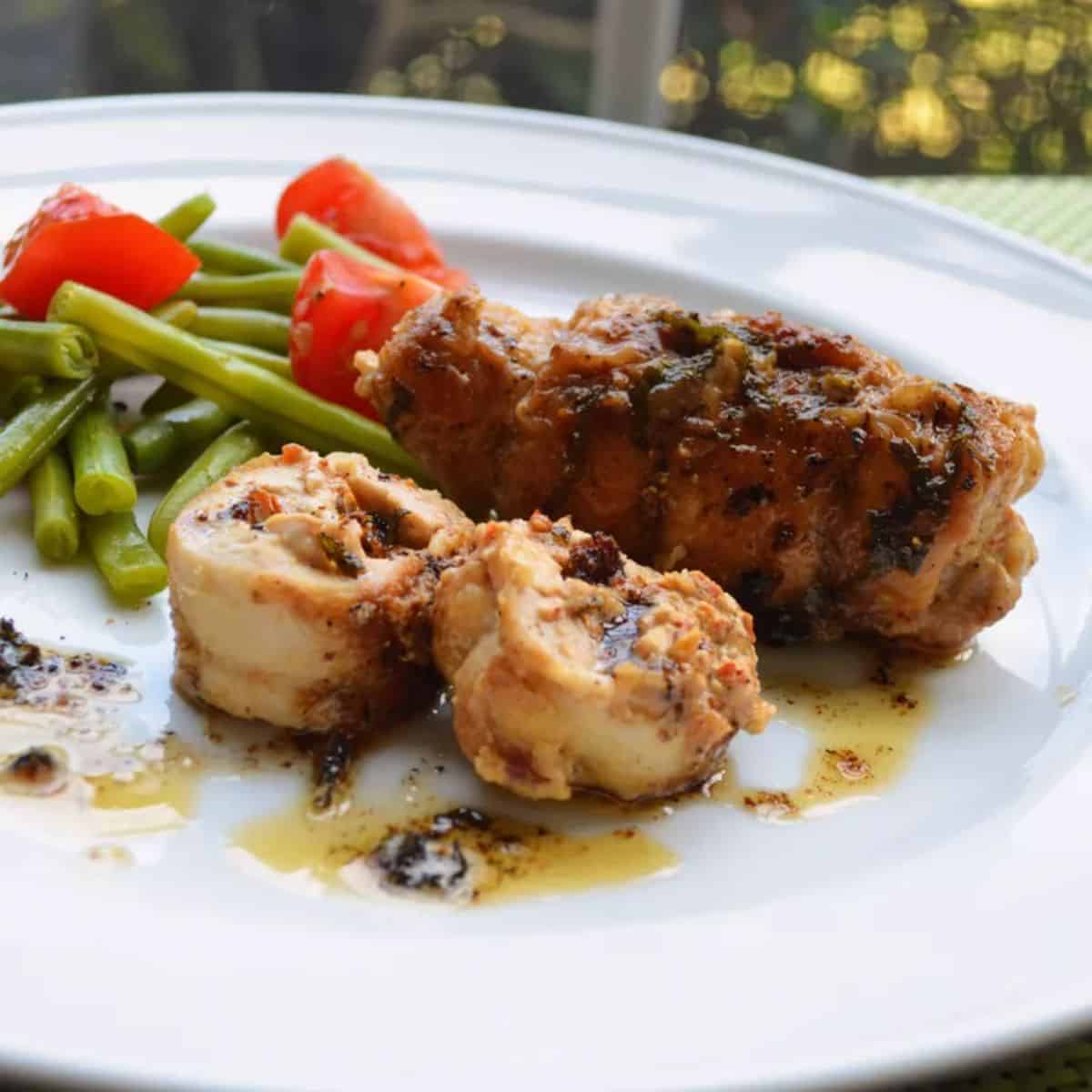 The flavors of the goat cheese and sun-dried tomatoes meld together beautifully, creating a harmonious combination of tangy, creamy, and slightly sweet notes that play on the palate. The crispy skin of the chicken thighs adds a satisfying crunch.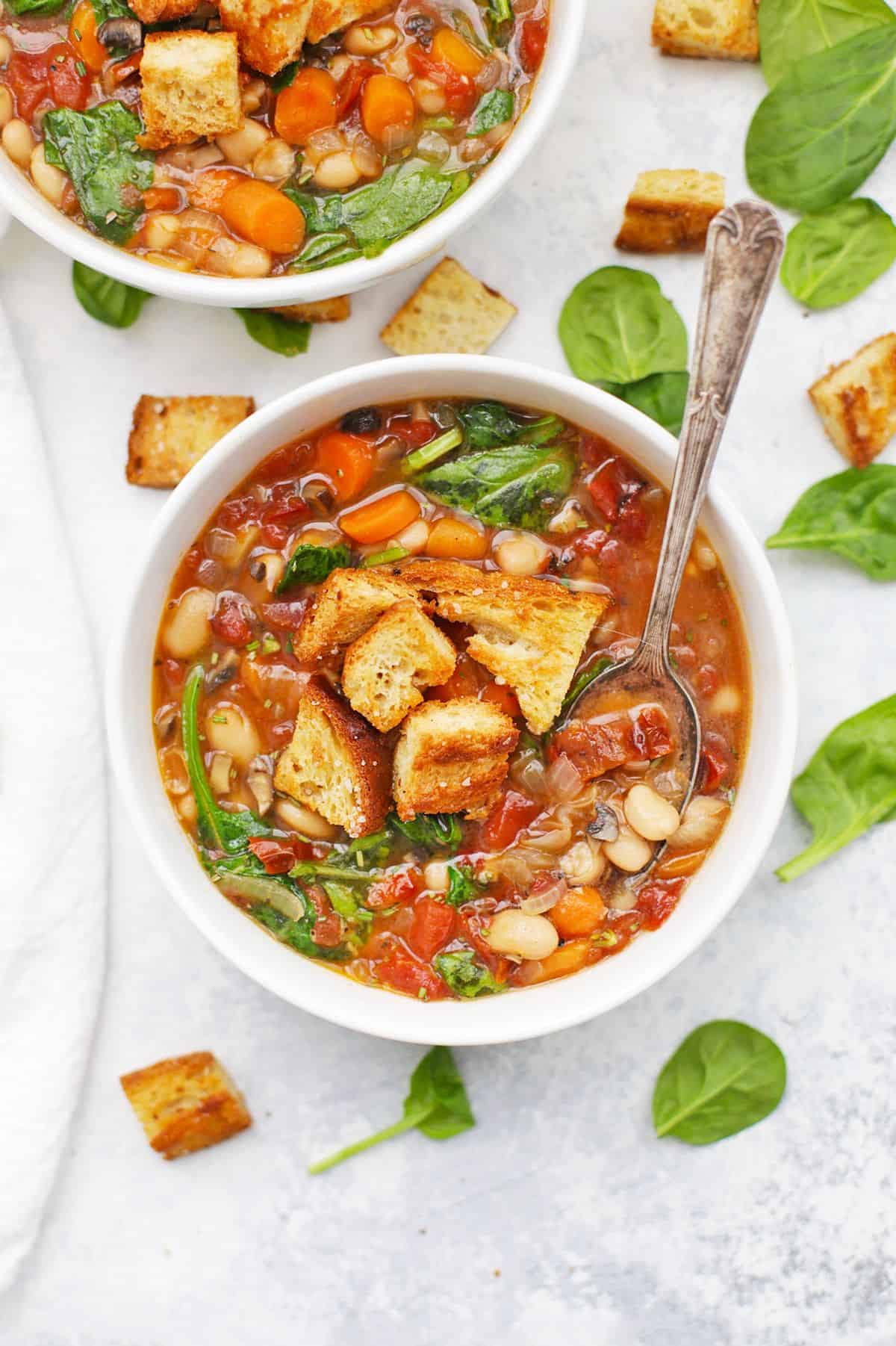 This soup is one of the most delicious I have ever tried. Some people think bean soups are bland, but this soup will change your mind. The perfect blend of flavors and textures will warm your soul. The sun-dried tomatoes add a piquant and slightly sweet punch to the creamy white bean base, creating a depth of flavor.
The beans are soft and creamy, and the sun-dried tomatoes add a pleasant chewiness that adds a unique twist to the soup. It's like a warm hug in a bowl! Plus, it's super easy to make, making it a great quick, and satisfying meal option.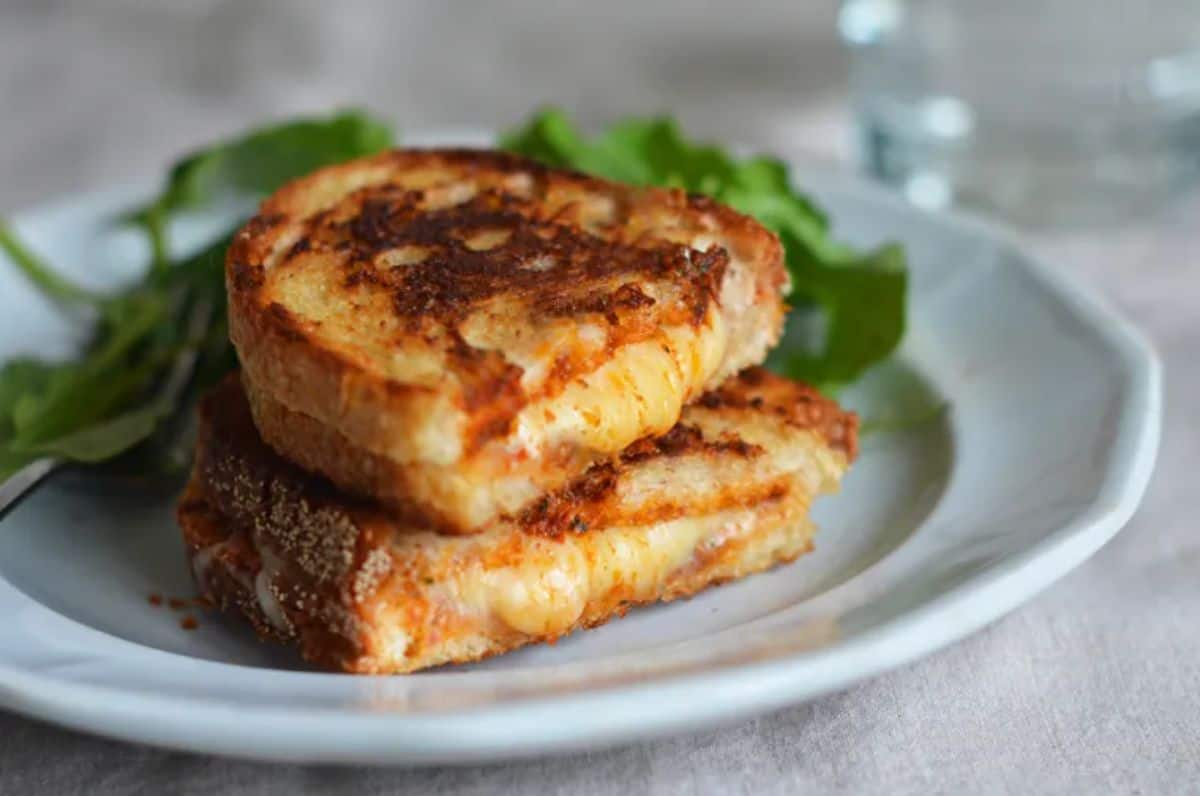 Grilled Cheese Sandwiches with Sun-dried Tomatoes are a culinary indulgence that combines the classic comfort of a grilled cheese sandwich with the bold flavors of sun-dried tomatoes. The gooey, melty cheese oozes between slices of perfectly toasted bread, creating a symphony of textures and flavors in every bite. The sun-dried tomatoes add flavorsome sweetness.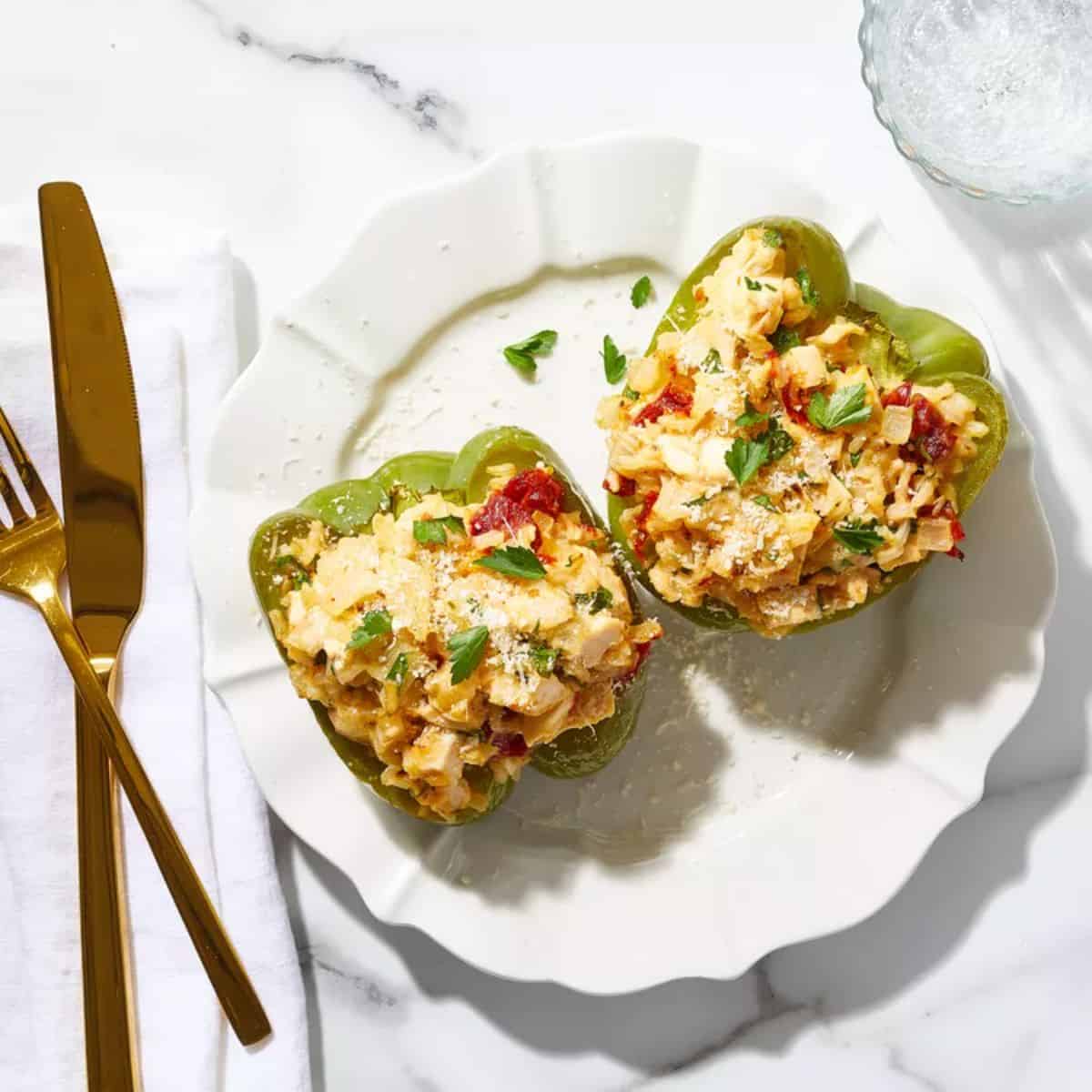 The combination of creamy, tangy, and savory notes creates a symphony of tastes that will leave your taste buds craving more. The contrast of the tender chicken, fluffy rice, and the crunchy texture of the peppers adds a delightful interplay of consistencies, making each bite a lovely experience.
These burgers are so good that you might even forget beef burgers. This culinary masterpiece elevates the humble turkey burger to new heights of gourmet decadence. The succulent and perfectly seasoned turkey patties delight the palate, boasting a juicy, tender, divine texture.
But the caramelized onions steal the show, adding a luscious sweetness that harmonizes flawlessly with the velvety and velvety brie cheese. And the sun-dried tomato mayo? A revelation! Its piquant and creamy profile adds complexity to every bite.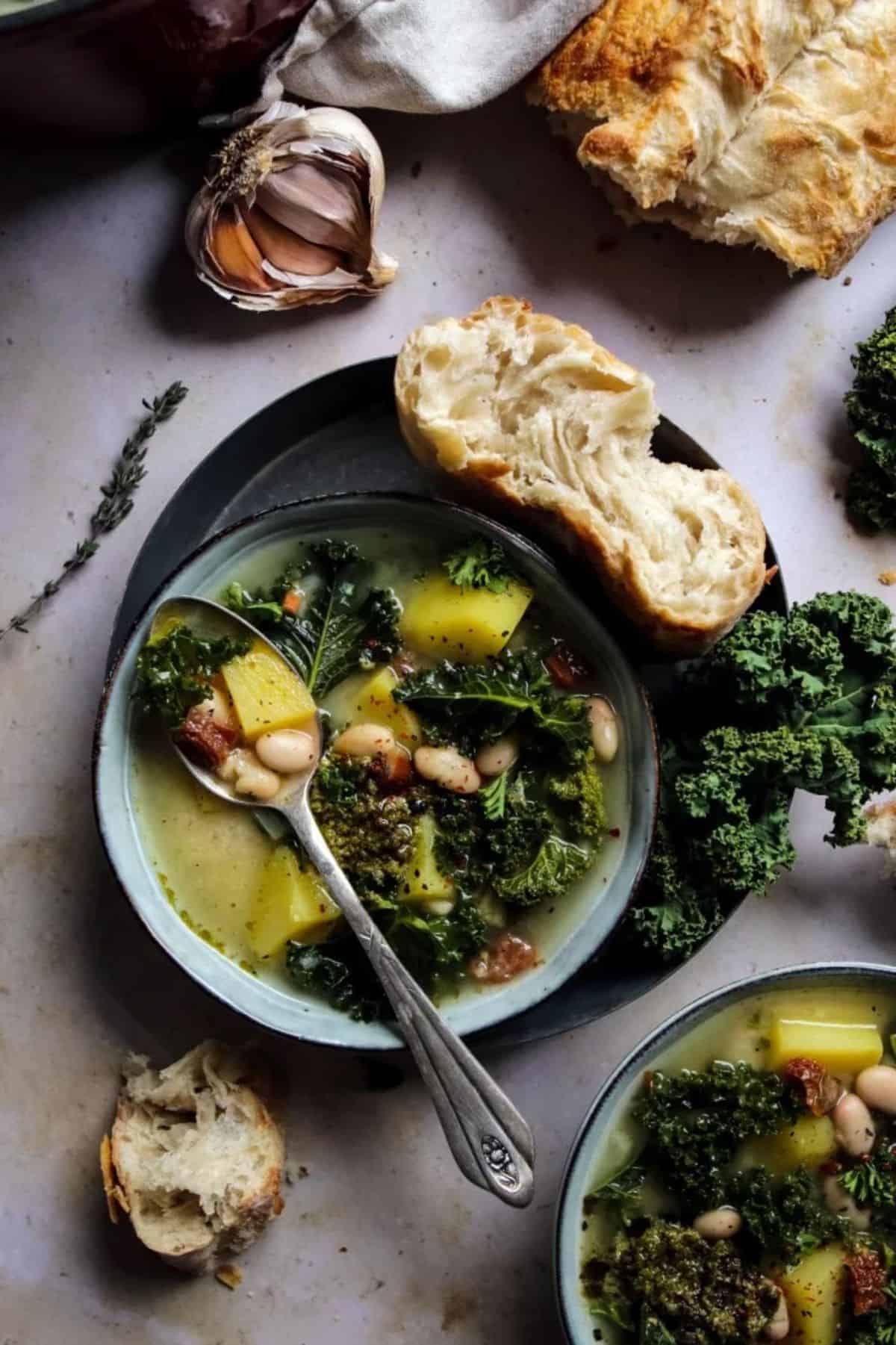 Who says vegan dishes can't be delicious? This vegan twist to a classic Italian soup is so good that your friends will not know it's vegan. The smooth broth is made with vegetable broth and coconut milk, giving it a velvety texture and a hint of sweetness.
But what takes this soup to the next level is the sun-dried tomatoes, which add a burst of tart and slightly sweet notes that perfectly balance the soup's richness. The addition of kale or spinach adds freshness and nutrition. It's a comforting and nourishing bowl of goodness, perfect for a cozy night.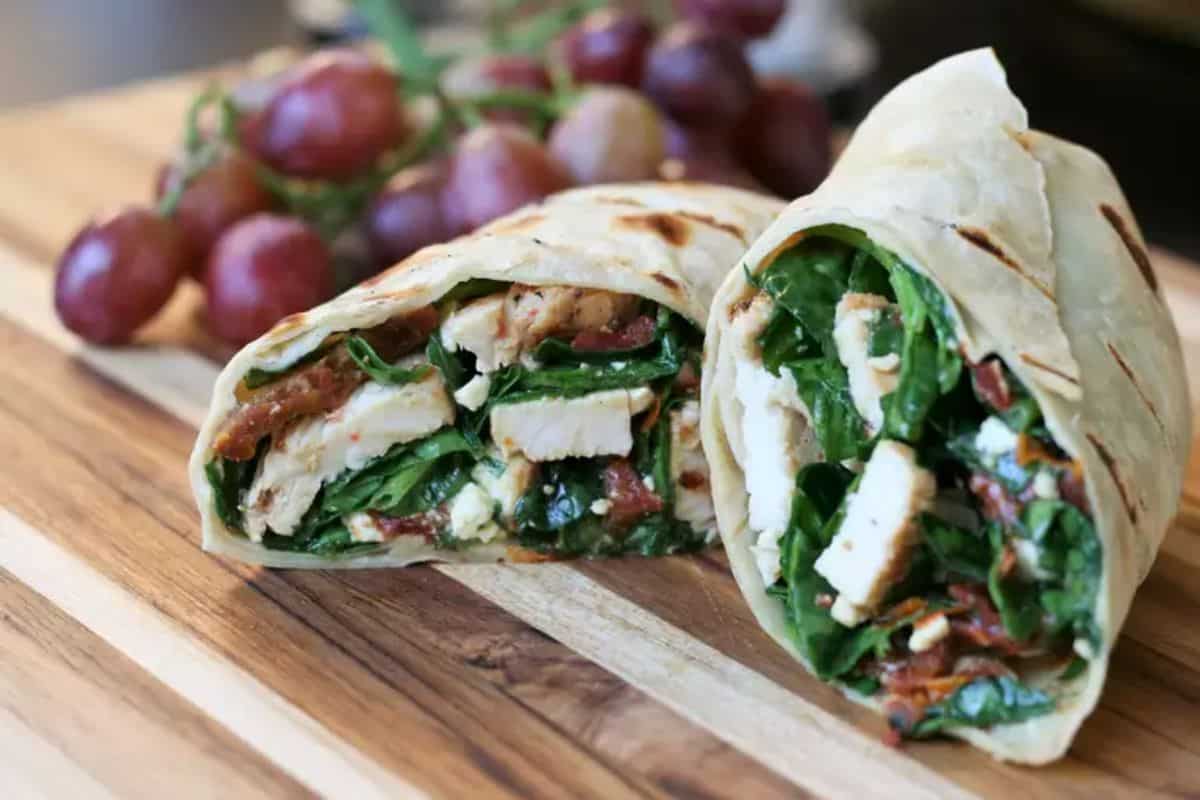 This lunch wrap is the ultimate to-go food. It has protein from the chicken and delicious and salty notes from the feta and sun-dried tomatoes. You can make several of these and store them for later.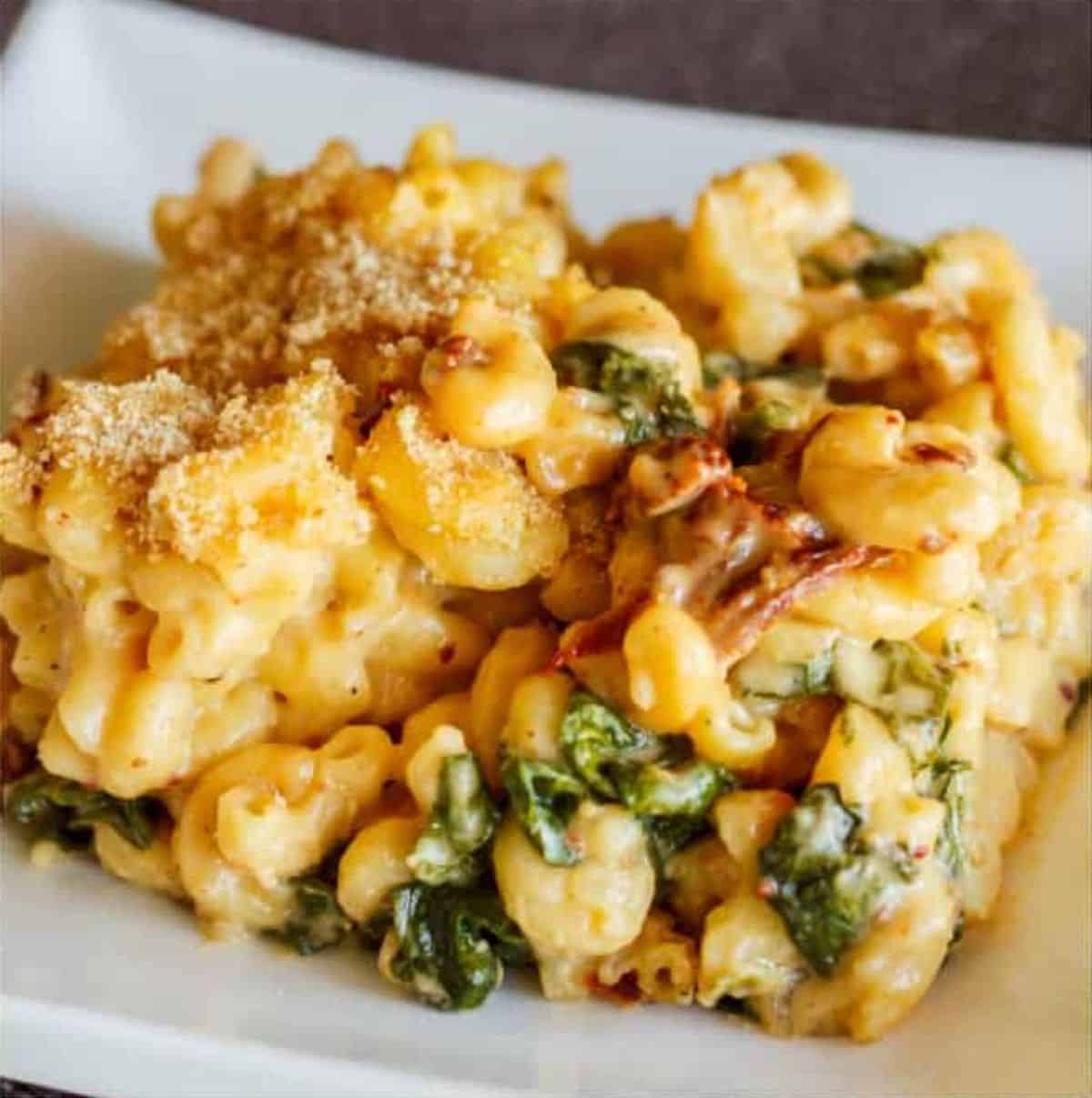 What's better than mac and cheese? Mac and cheese with sun-dried tomatoes and spinach. This dish will satiate your inner child while giving your adult taste buds a tasty treat. I promise you won't make this just once.
Chickpea burgers can be bland on their own. Dress them up and amp up the flavor by adding some sun-dried tomatoes. You can keep the sun-dried tomatoes whole or chop them up in the burgers.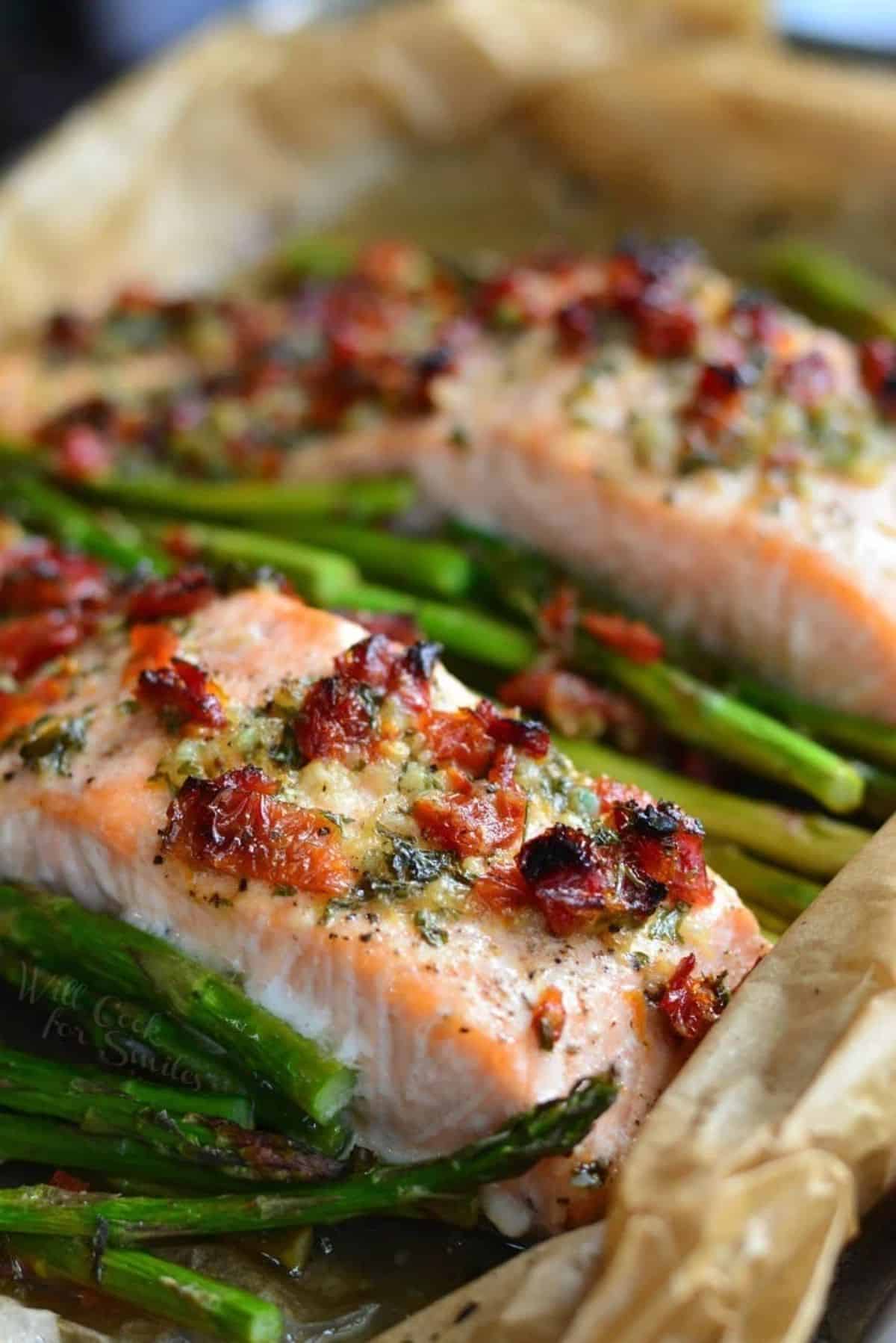 One of the best sun-dried tomato recipes on this list is this baked salmon and asparagus dish. The juicy and flaky salmon with the tender asparagus creates a perfect balance of textures, with refreshing citrusy notes from the lemon sauce and the sweet tanginess from the sun-dried tomatoes.
Perfect for a cozy dinner on a chilly evening or as a show-stopping dish for a dinner party, Smoky Beans and Greens in Tomato Broth is a true culinary delight that will impress even the most discerning food connoisseurs.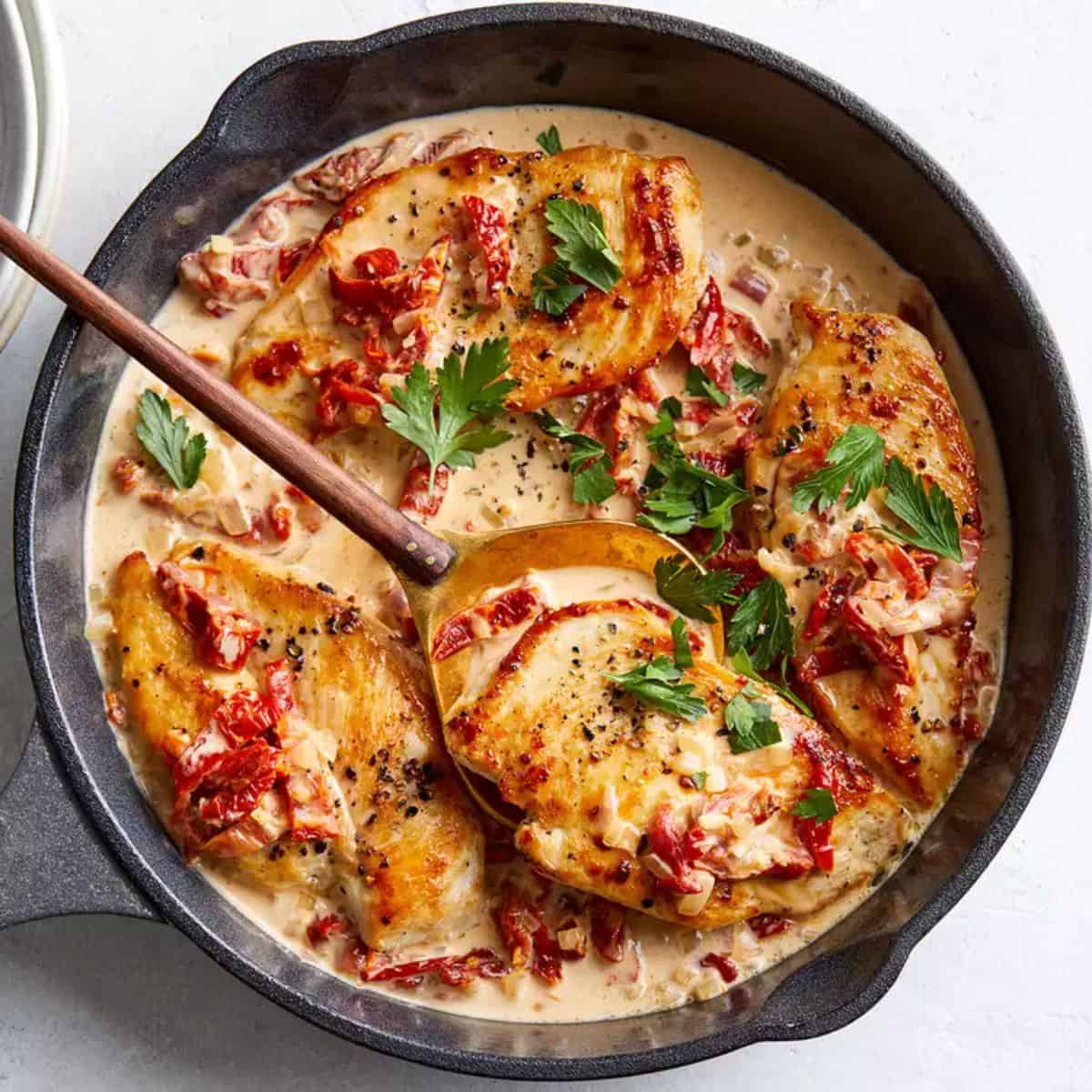 The combination of savory chicken, biting sun-dried tomatoes, and velvety sauce creates a symphony of flavors that dance on your palate with every bite. The interplay of consistency further enhances the dish, with the crispy chicken cutlets contrasting against the smooth and thick sauce.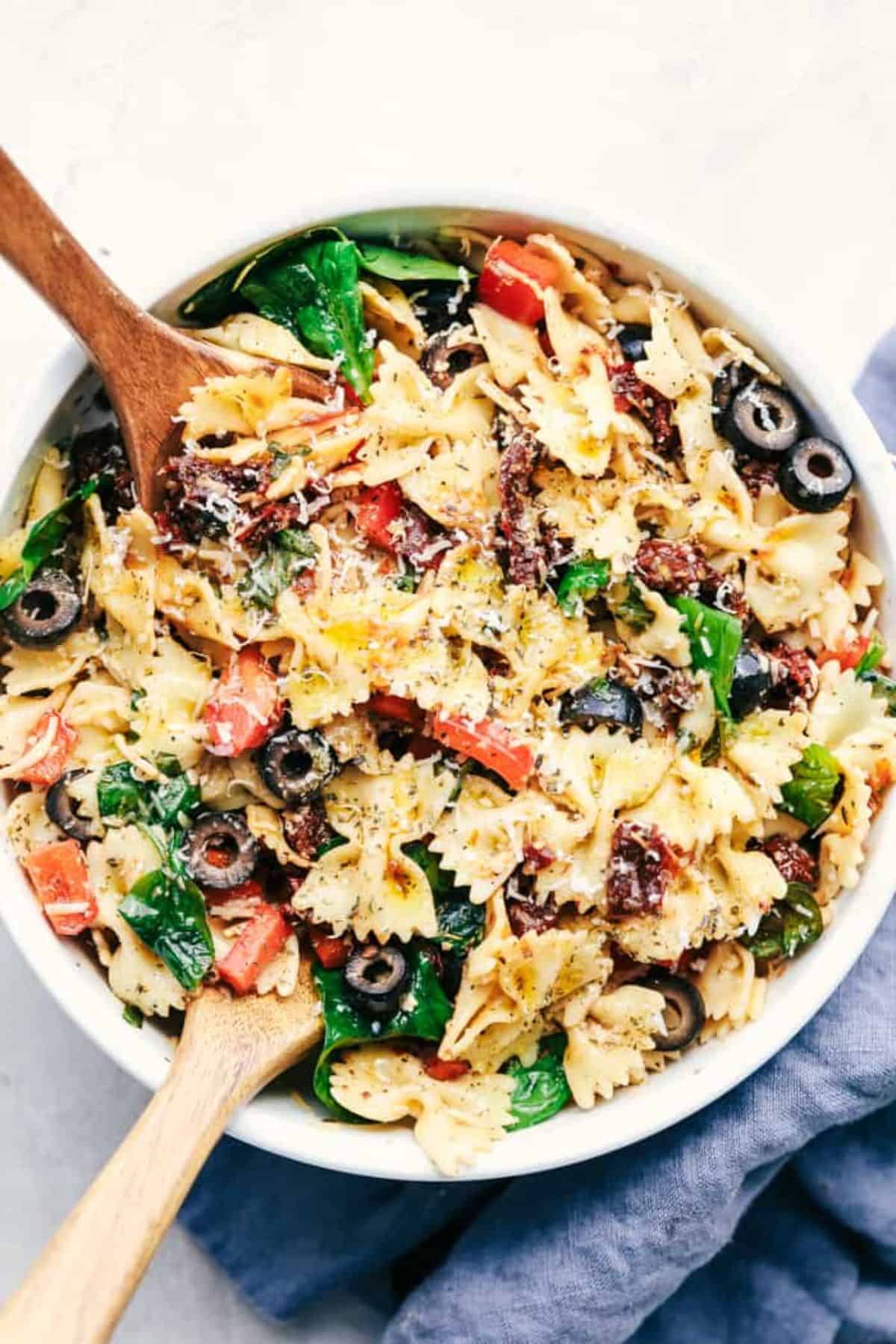 Indulge your taste buds in the flavors of Tuscany with a tantalizing Tuscan Pasta Salad. The al dente pasta provides a satisfying chewiness, while the colorful assortment of fresh vegetables and herbs adds freshness and crunch. The dressing ties everything together with its zesty notes of garlic, lemon, and spices.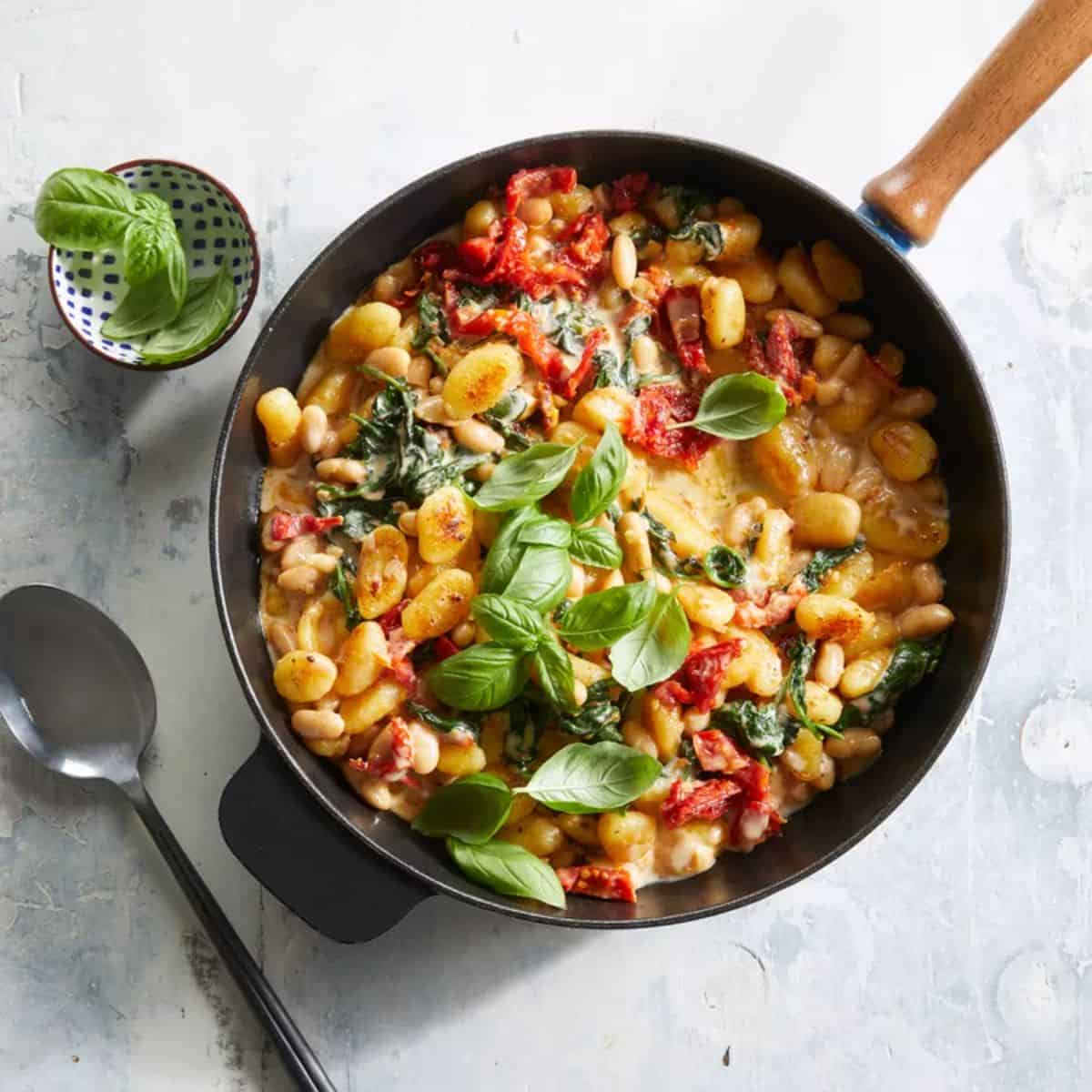 The tender and pillowy gnocchi, made from scratch or store-bought, provide a satisfyingly rich base for this dish. The show's star, the sun-dried tomatoes, impart their intensely sweet and zesty flavors, creating a burst of umami with every bite.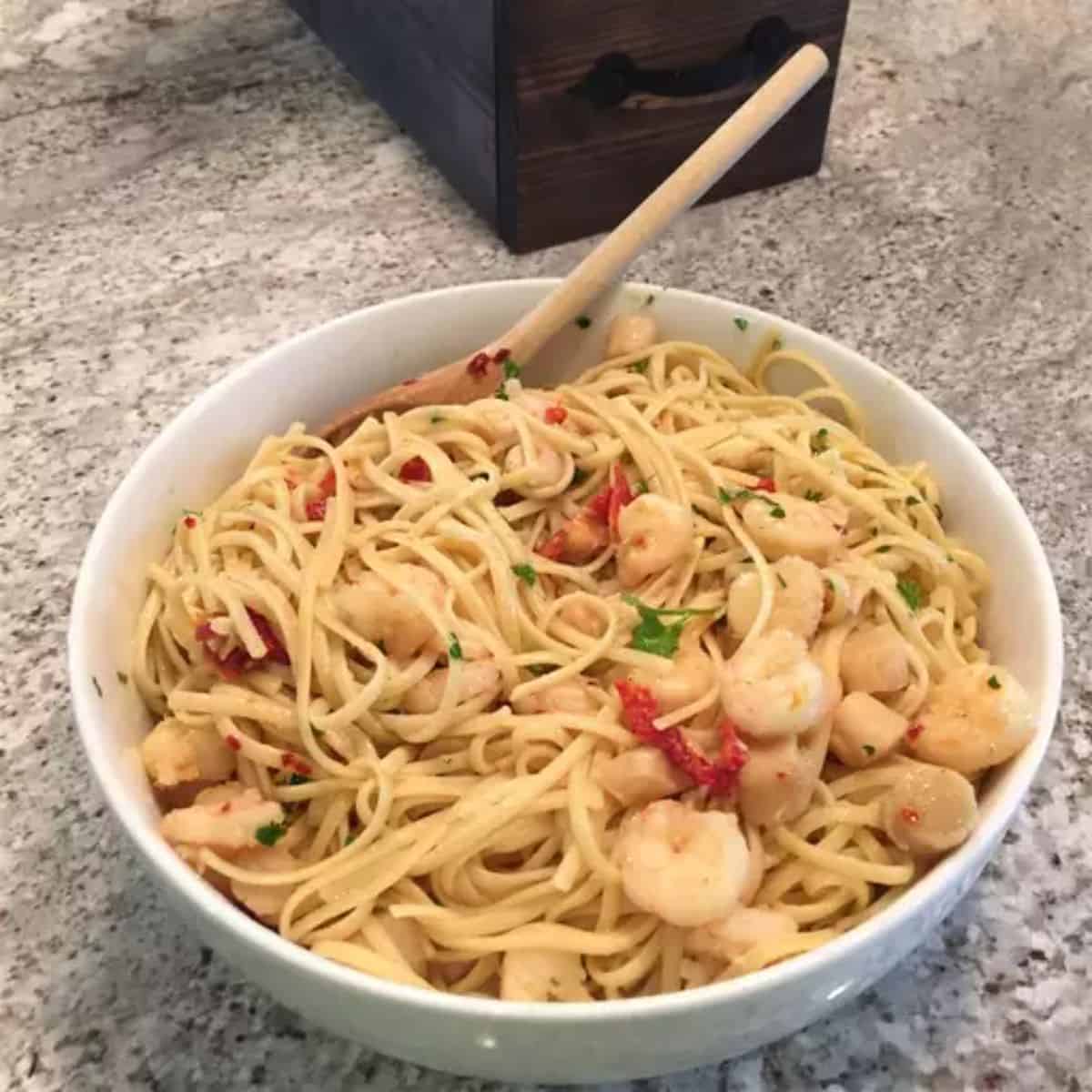 The dish is elevated with a unique attitude, whether a splash of white wine, a pinch of red pepper flakes, or a sprinkle of fresh herbs, adding a touch of sophistication and depth to the dish.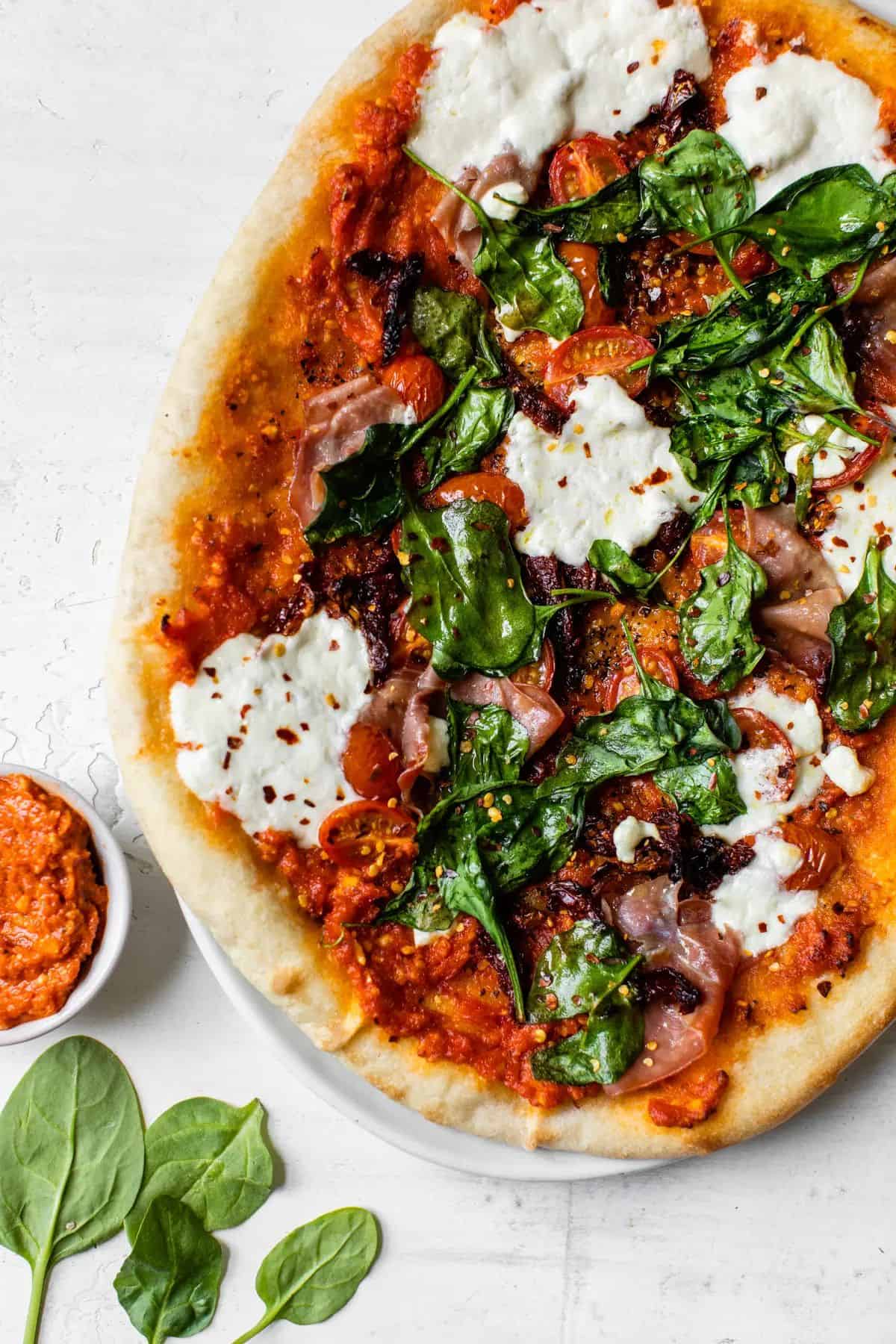 The textures of the chewy crust, gooey cheese, and plump sun-dried tomatoes create a satisfying mouthfeel that will keep you coming back for more. The unique attitude of sun-dried tomatoes brings a touch of sophistication and complexity to traditional pizza, taking it to new heights of deliciousness.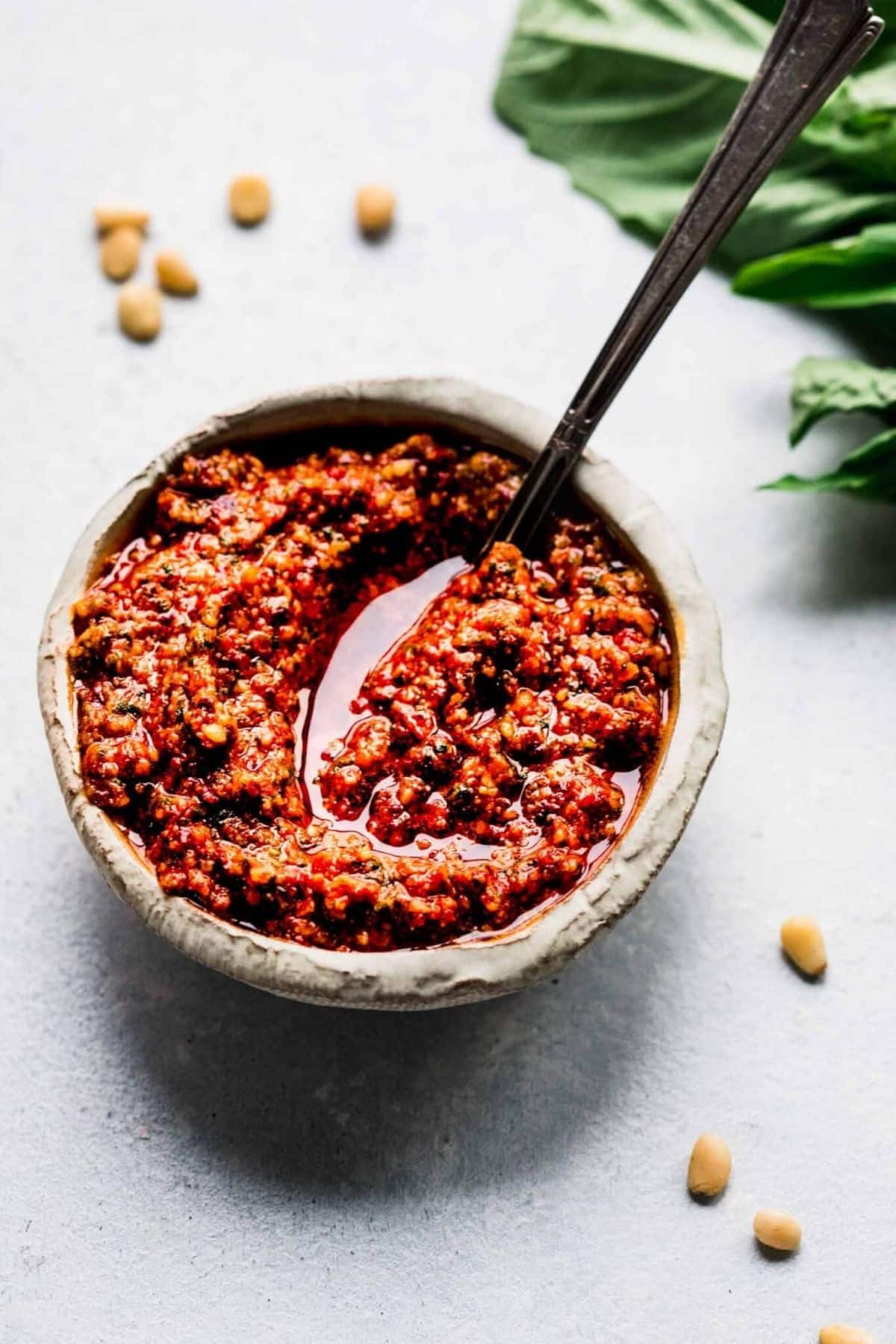 This pesto dish is the ultimate condiment. Adding sun-dried tomatoes to your favorite pesto creates an umami bomb of a sauce you can use on everything. Add it to pizza, sandwiches, or pasta, and be blown away by the flavor.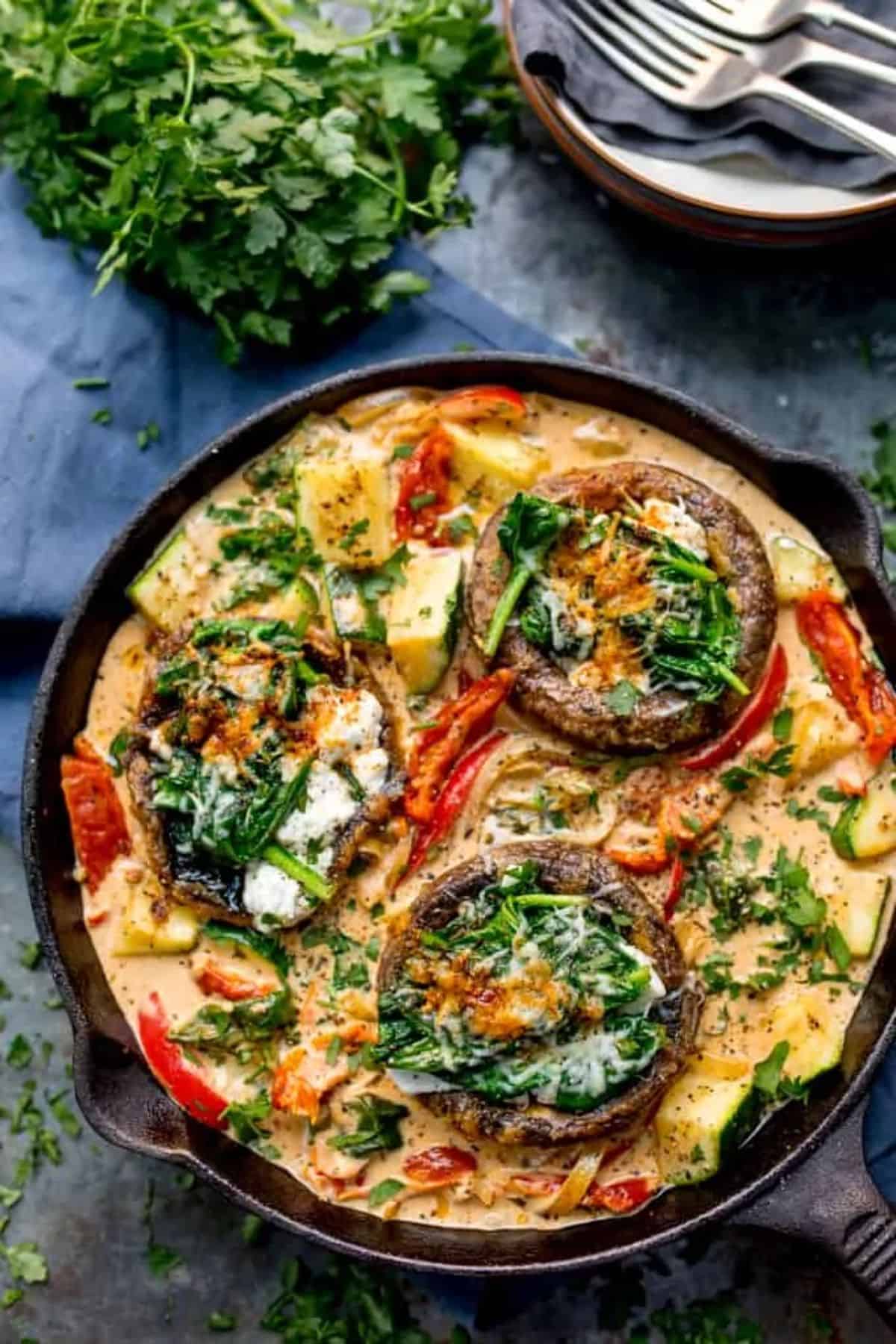 The umami flavors of the mushrooms are elevated to new heights with the addition of the sun-dried tomato sauce, which brings sweetness and complexity to every bite. This dish is a unique and indulgent masterpiece that is sure to impress even the most discerning foodie.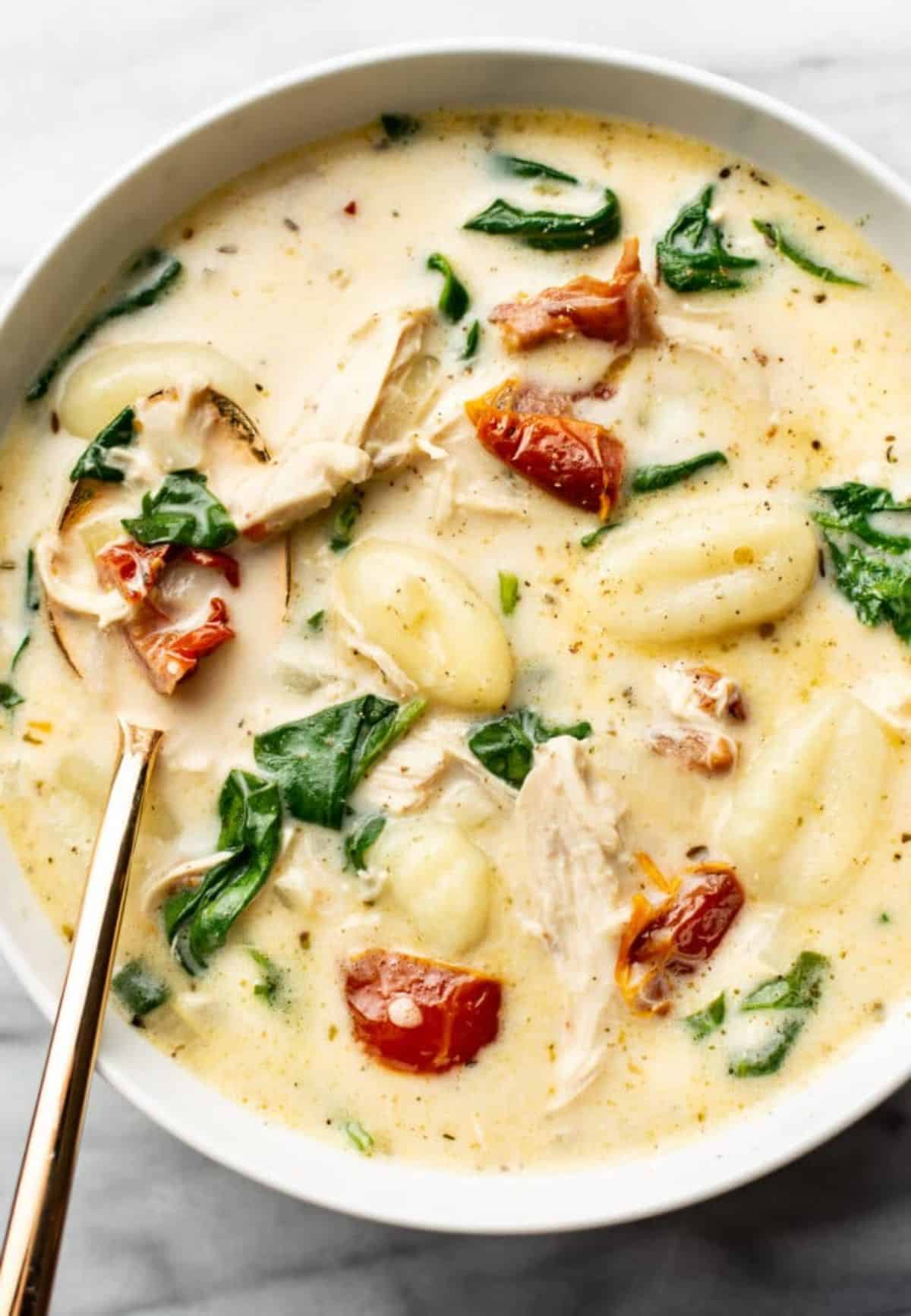 Prepare for a soup that will take your taste buds on an unforgettable adventure - Creamy Tuscan Chicken Gnocchi Soup! This luscious and hearty soup is a symphony of flavors, textures, and tastes that will leave you craving more.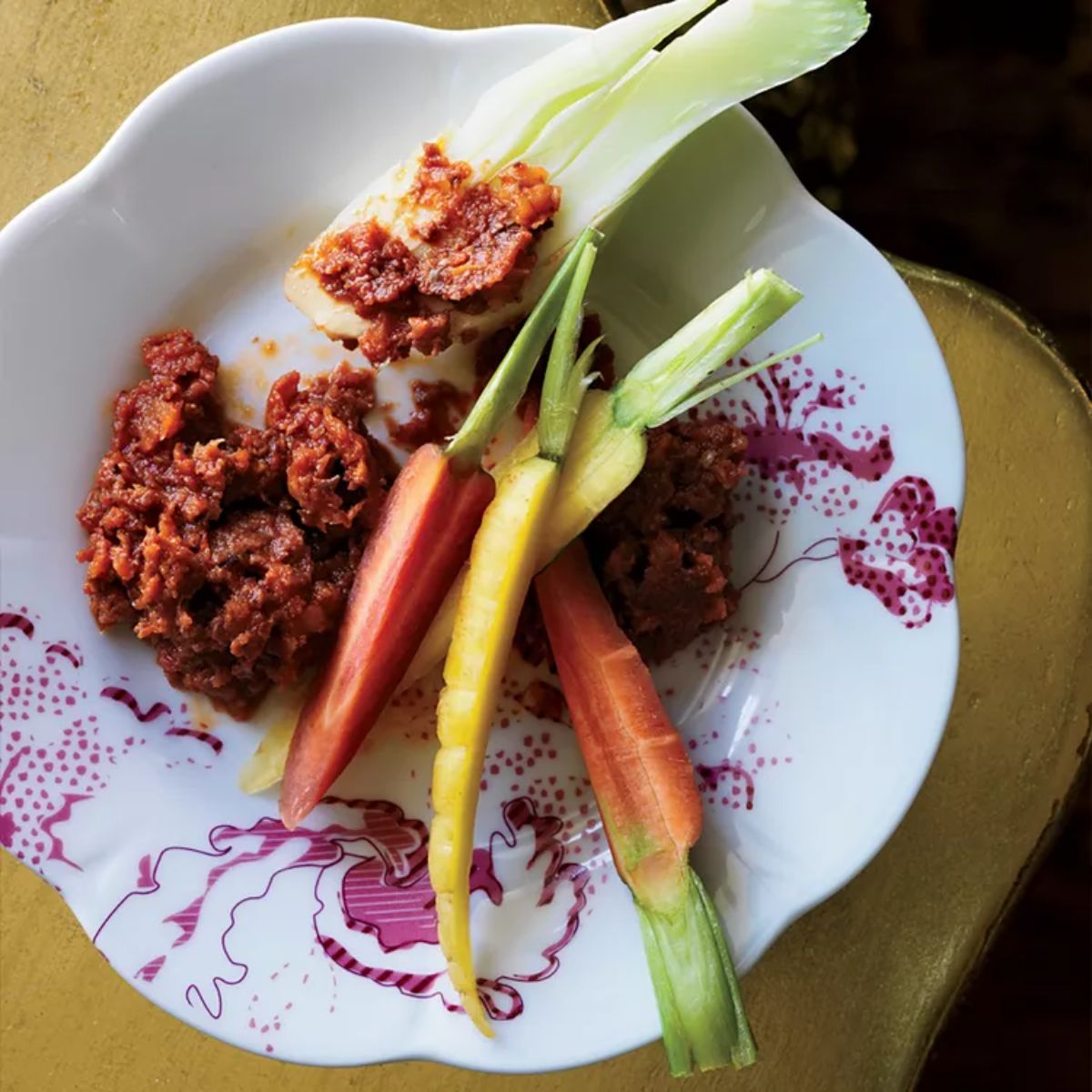 Elevate your appetizer game with a bold, biting, and utterly irresistible dip - Tangy Sun-dried Tomato and Olive Dip! This dip contains intense and savory flavors of sun-dried tomatoes and salty olives. It celebrates Mediterranean-inspired ingredients that are sure to delight your senses.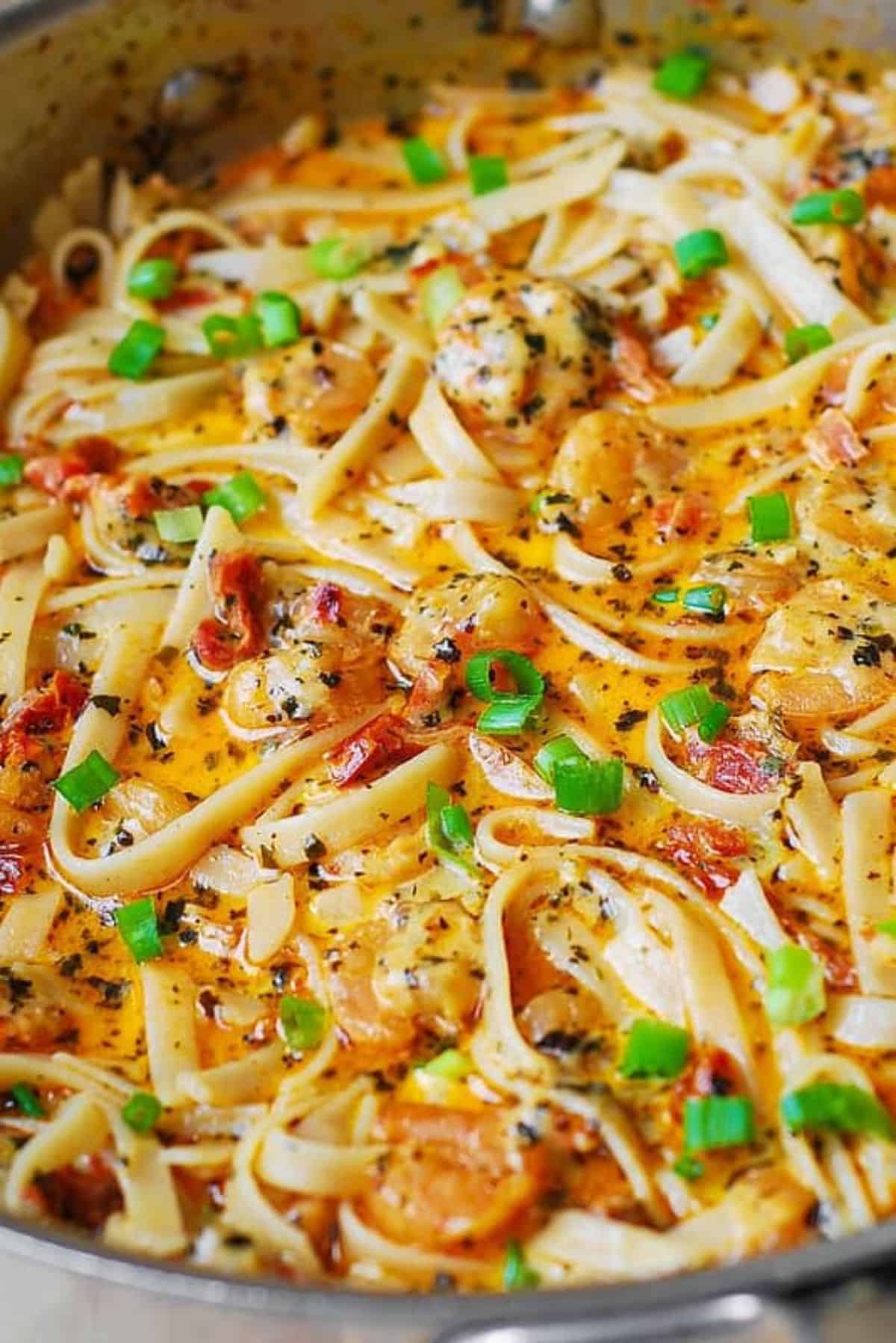 This dish is an irresistible fusion of Mediterranean and spicy flavors that will delightfully awaken your taste buds. Experience the perfect marriage of garlic, shrimp, sun-dried tomatoes, and spice in this delicious pasta dish that will leave a lasting impression.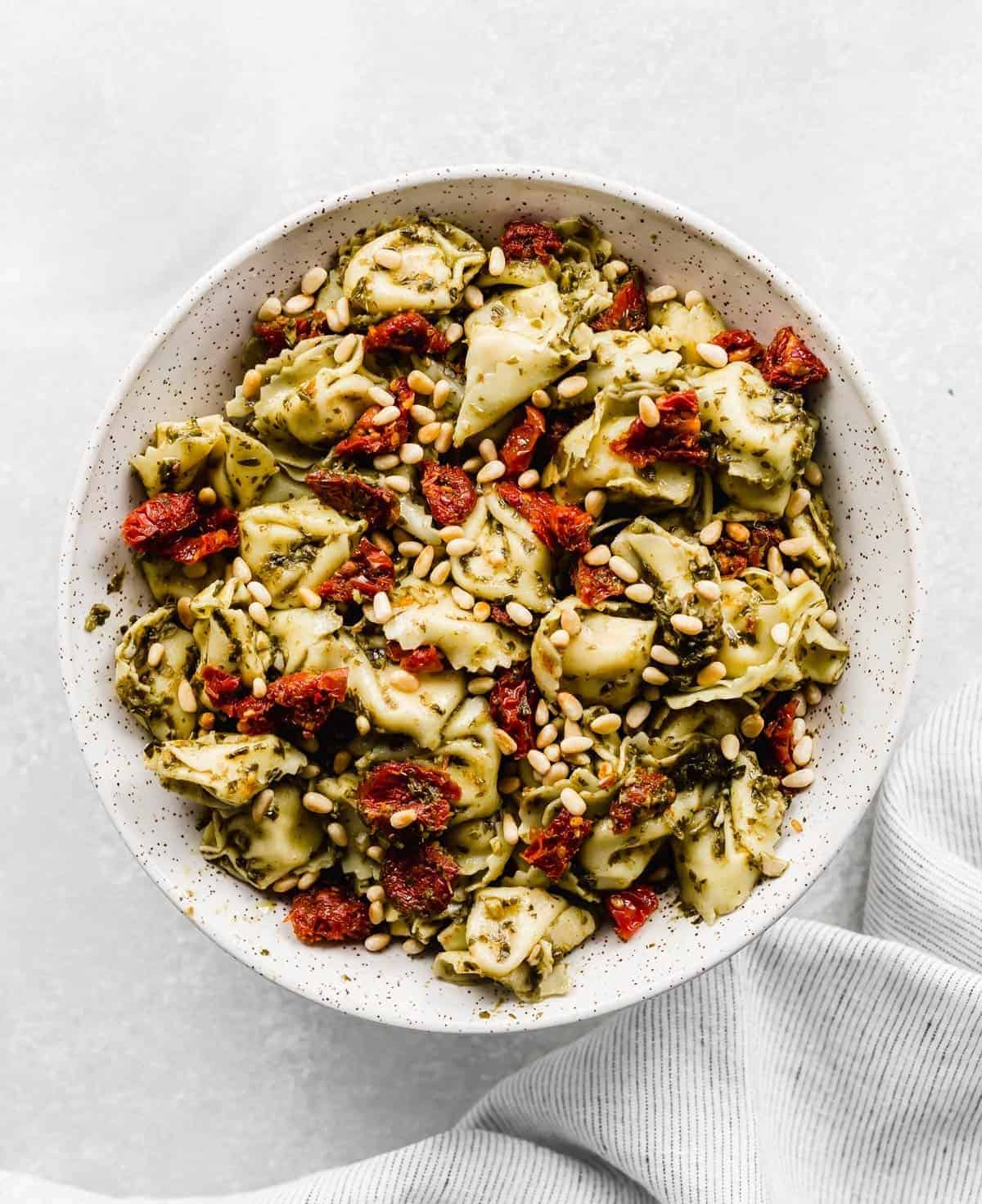 Tender tortellini, filled with luscious cheese or savory meats, are cooked to perfection and tossed in a creamy, herbaceous pesto sauce bursting with fresh basil, pine nuts, Parmesan cheese, and garlic.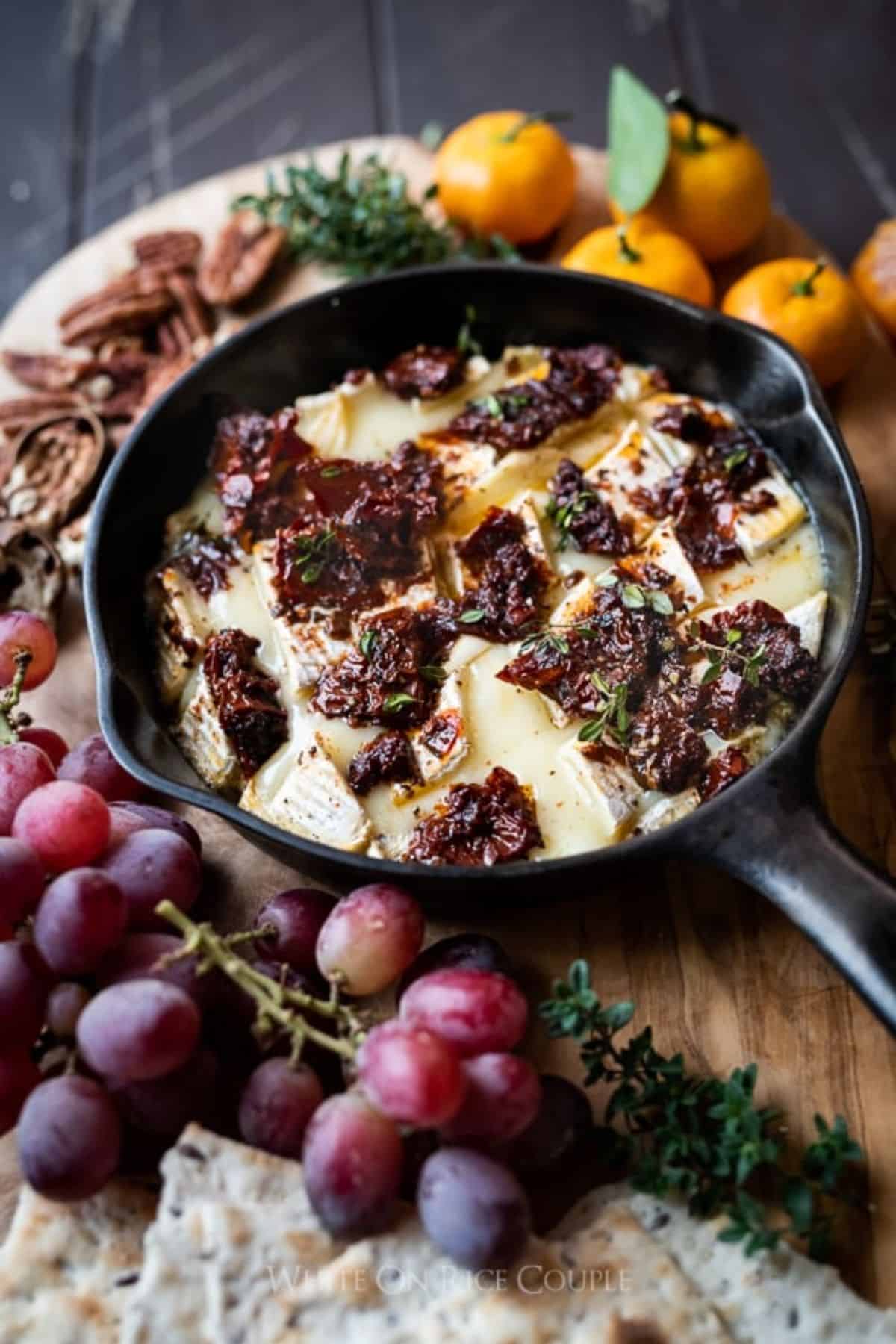 Add baked brie and sun-dried tomatoes to your next charcuterie board to Michelin star heights. Baking the brie makes it melty and delicious, and the sun-dried tomatoes' umami flavor perfectly complements the cheese. It's like a match made in heaven!
Combining the gooey brie and the robust sun-dried tomatoes creates a taste explosion in your mouth that'll have you returning for more. It's the perfect appetizer to impress your guests at any gathering or to indulge in as a special treat for yourself. Trust me; you won't regret trying this unique and delicious recipe with sun-dried tomatoes!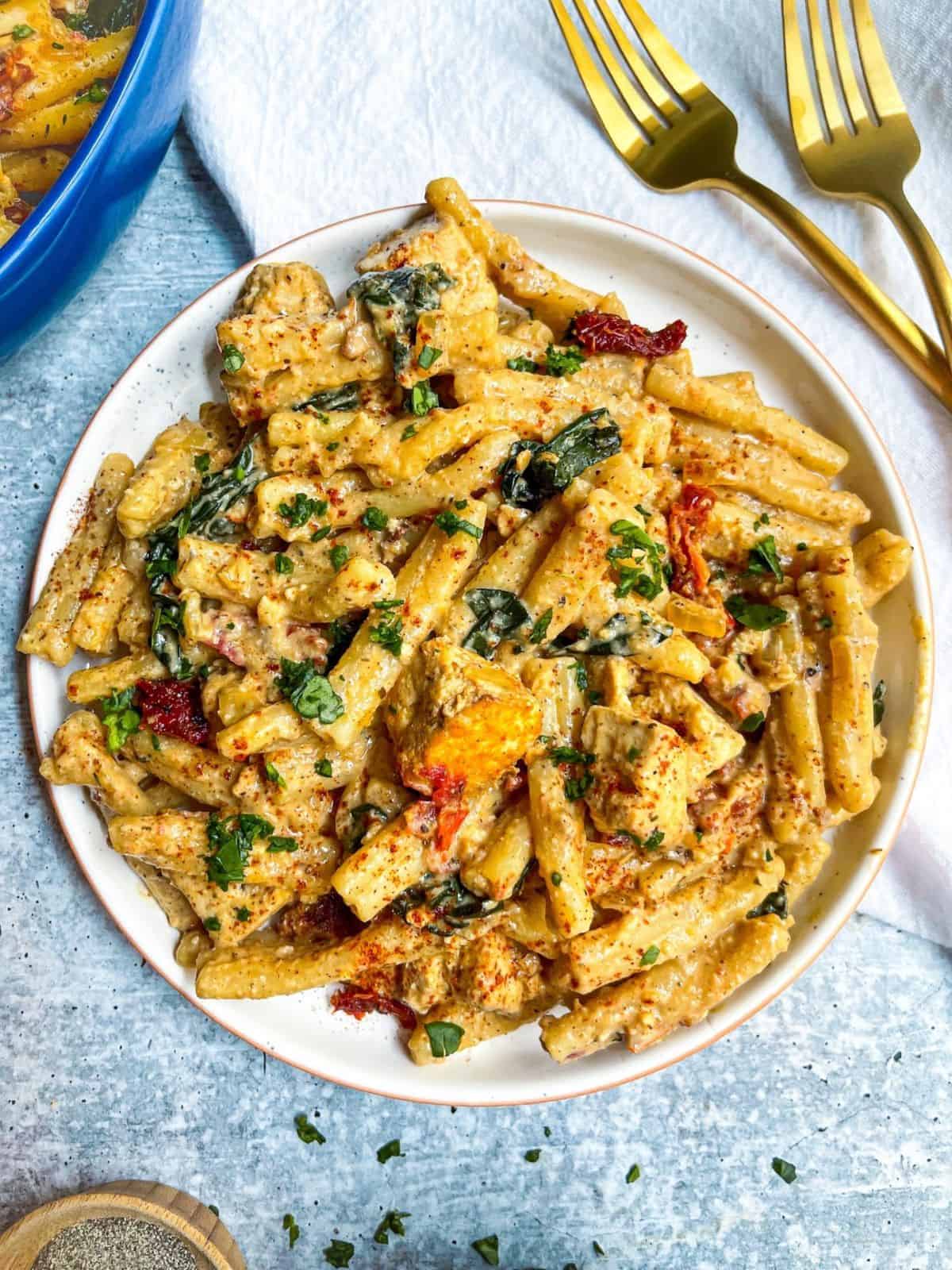 This pasta is a true symphony of bold, tangy, and luscious notes that dance together in perfect harmony. Each bite is a sensory delight as the flavors meld together in a decadent embrace, leaving your taste buds singing.
This recipe idea with sun-dried tomatoes is easy to whip up and makes for a satisfying and indulgent meal. Go ahead and try it - I promise you won't be disappointed, and neither will your friends!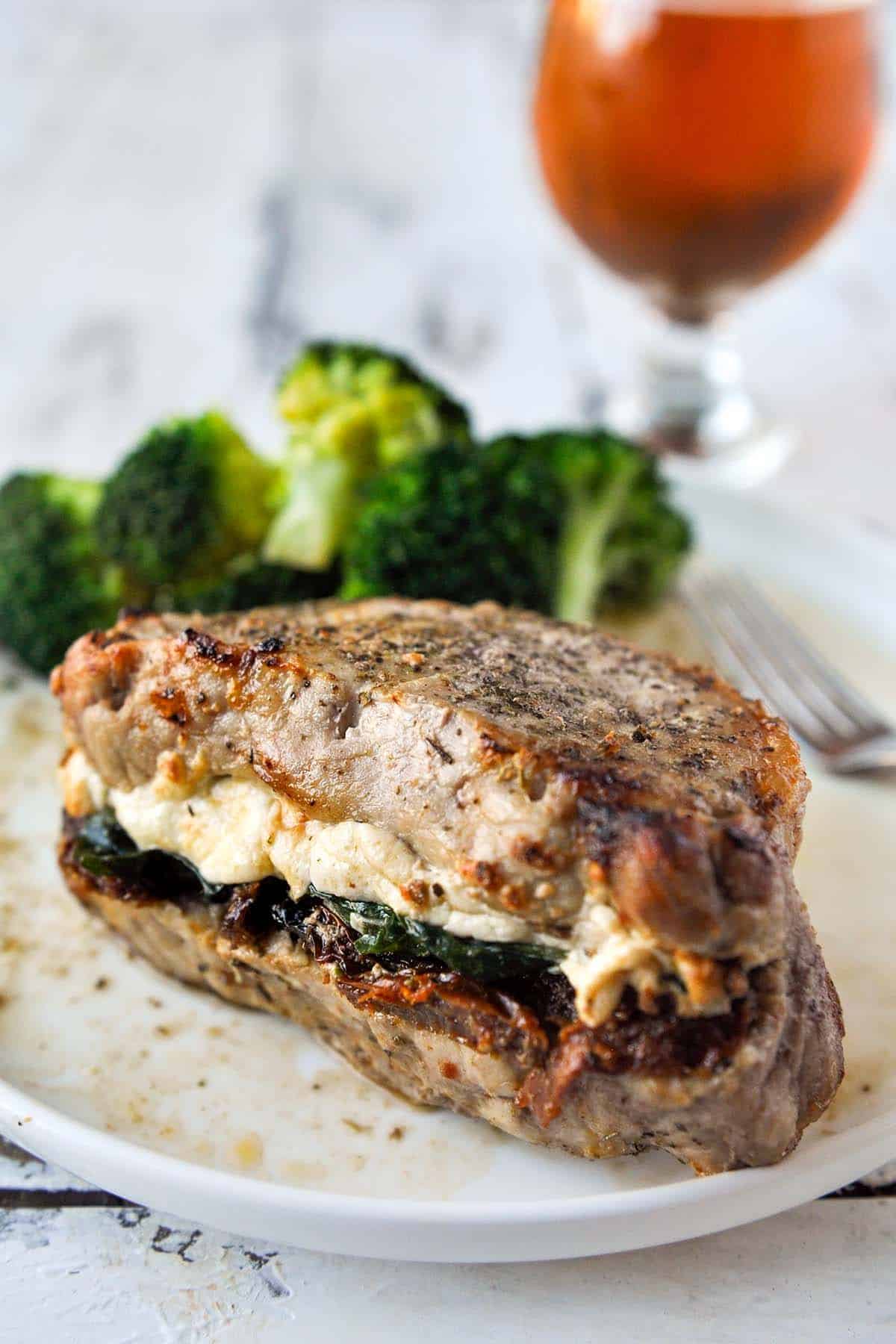 You've got to try these fantastic Stuffed Pork Chops with Sun-dried Tomatoes, Spinach & Cheese - they're a game-changer! These stuffed pork chops are a gourmet delight to impress at your next dinner party or special occasion. Trust me. You won't be able to resist this dish's unique and bold flavors.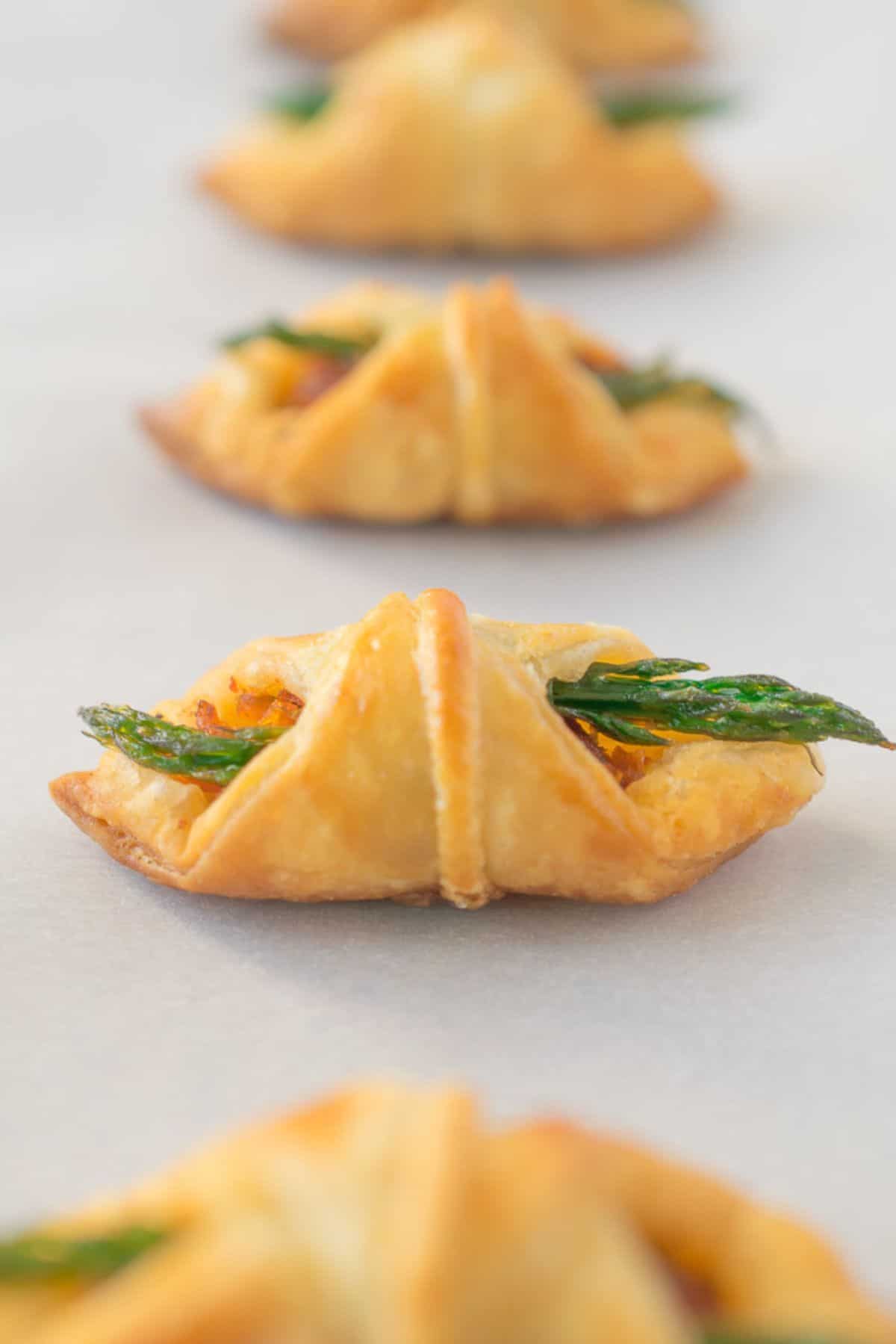 People better watch out at the next potluck. These puff pastry bites will steal the show, and you will be the talk of the town. The combination of buttery pastry, tender asparagus, and the intense flavor of sun-dried tomatoes is seriously addictive.
The crispy, buttery puff pastry is the perfect base for the tender asparagus spears, cooked to perfection with just the right amount of crunch. Combining textures - the flaky puff pastry, the crisp asparagus, and the chewy sun-dried tomatoes - creates an irresistible mouthfeel. It's a gourmet appetizer that's surprisingly easy to make, and it's sure to impress your guests at any gathering.
Final Thoughts
My fellow food enthusiasts, let me tell you, these sun-dried tomato recipes are a flavor explosion that will rock your taste buds! With 27 tantalizing ideas to choose from, you'll be on a culinary adventure like never before.
So roll up your sleeves, fire up the stove, and let your creativity shine as you whip up these mouthwatering recipes in your kitchen. Get ready to impress your friends, family, or yourself with these tasty sun-dried tomato creations you crave for seconds (or thirds)! Bon appétit!