The beauty of spices is that they seem like a minor addition to a recipe but provide a significant impact that changes the flavor palette entirely. There are many ways that you can add cilantro to a dish, but not everyone is aware of how versatile it can be.
To help you expand your palette, we highlight 27 top cilantro recipes that will become a welcome addition to your meal rotation. Continue reading below to find out all the various options and what additional ingredients you need to complete the meals.
Jump to: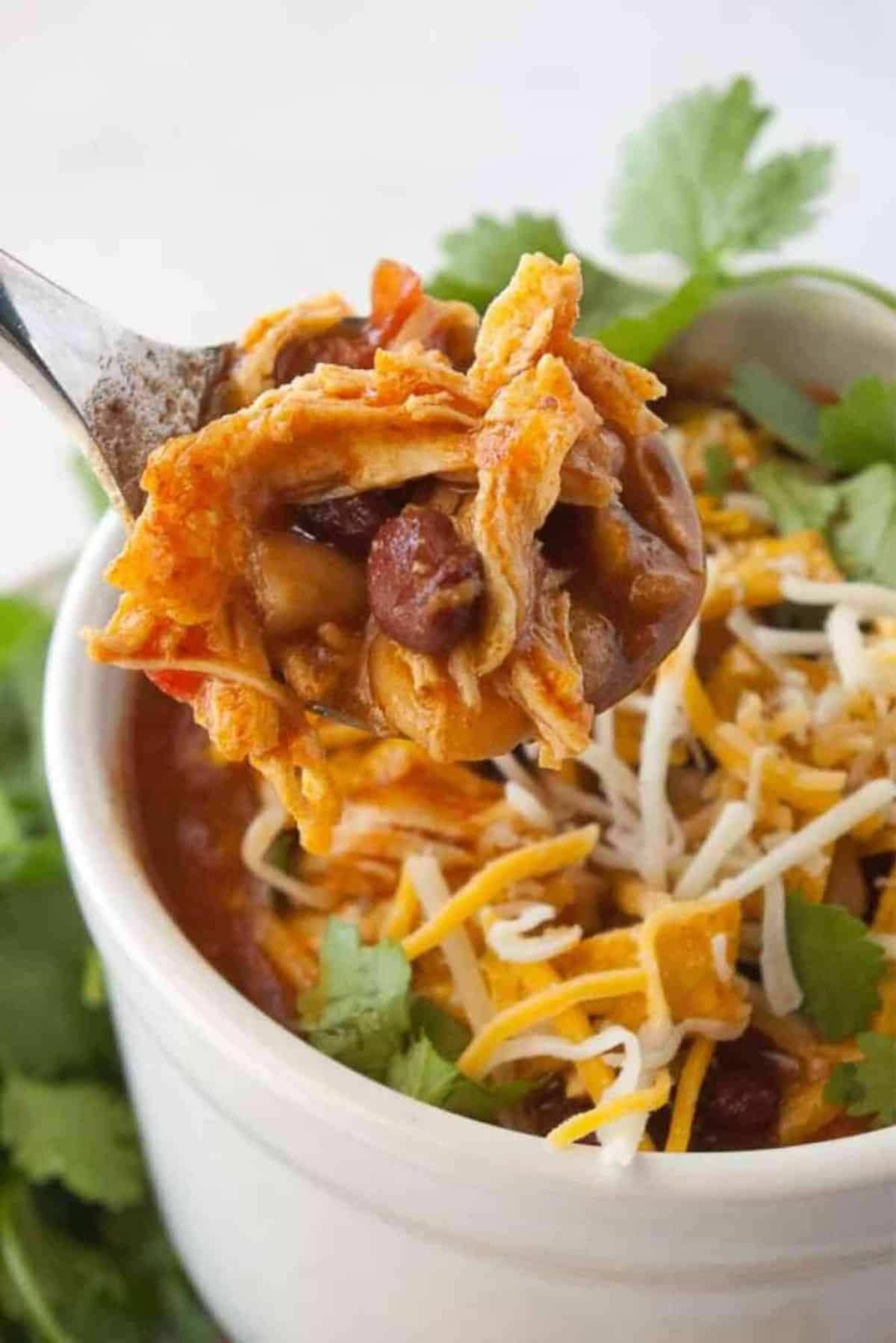 Chili is a great cold-weather meal, and this recipe brings cilantro in for additional flavor. To create this dish, bring together chicken, Italian dressing, Northern beans, tomatoes, and smoked paprika.
Top the bowl with your favorite cheese, cilantro, sour cream, and any other additions you enjoy in a hearty and fulfilling dish like this.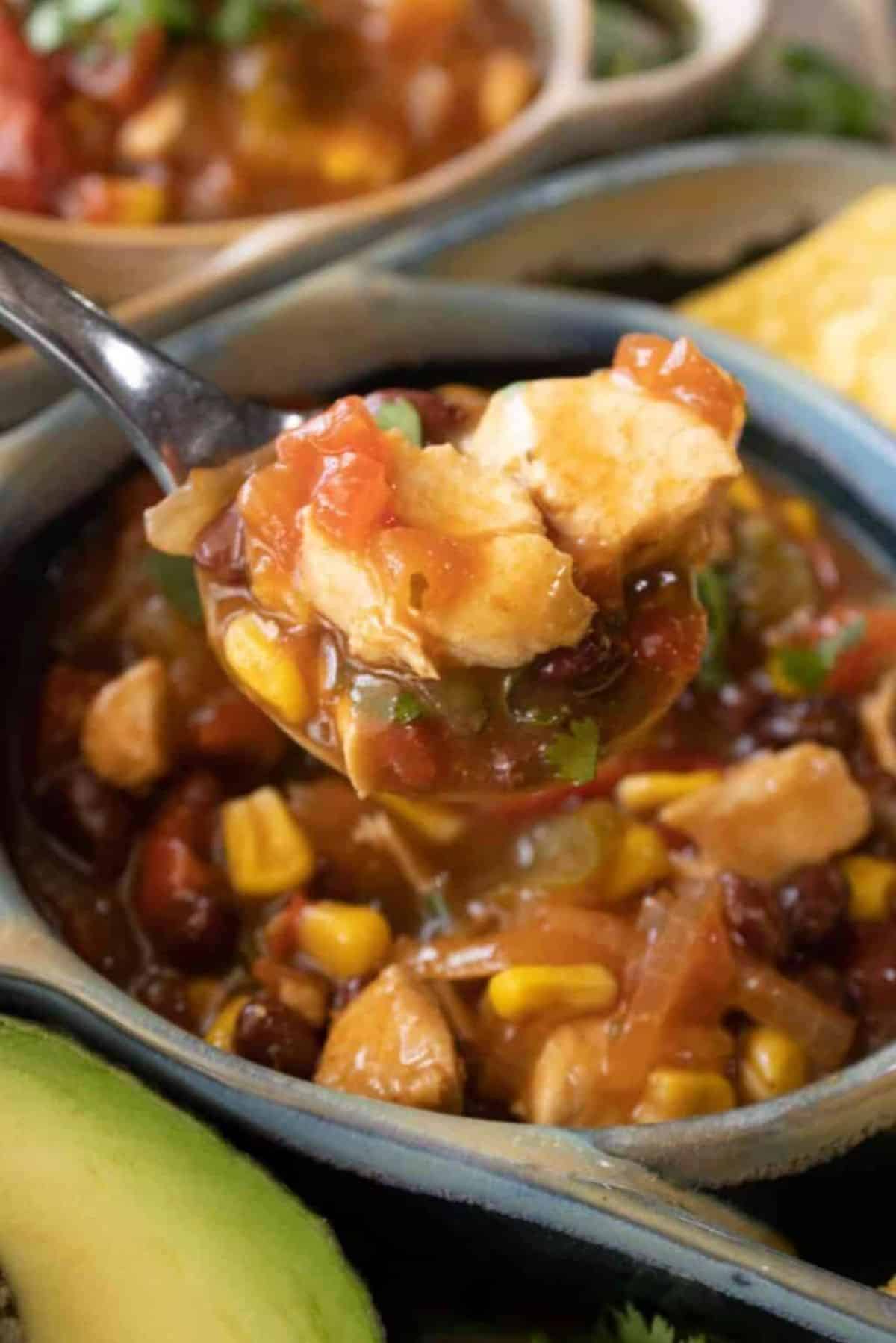 Another top contender during the winter is making up a batch of chicken fajita soup. The best part is the addition of Fiesta Nacho Cheese Soup to the base. You then add in the other ingredients of chicken, bell peppers, onions, fajita seasoning, and beans.
Finally, top the soup with your favorite toppings like cilantro and sour cream and sprinkle on tortilla strips for a fantastic finale.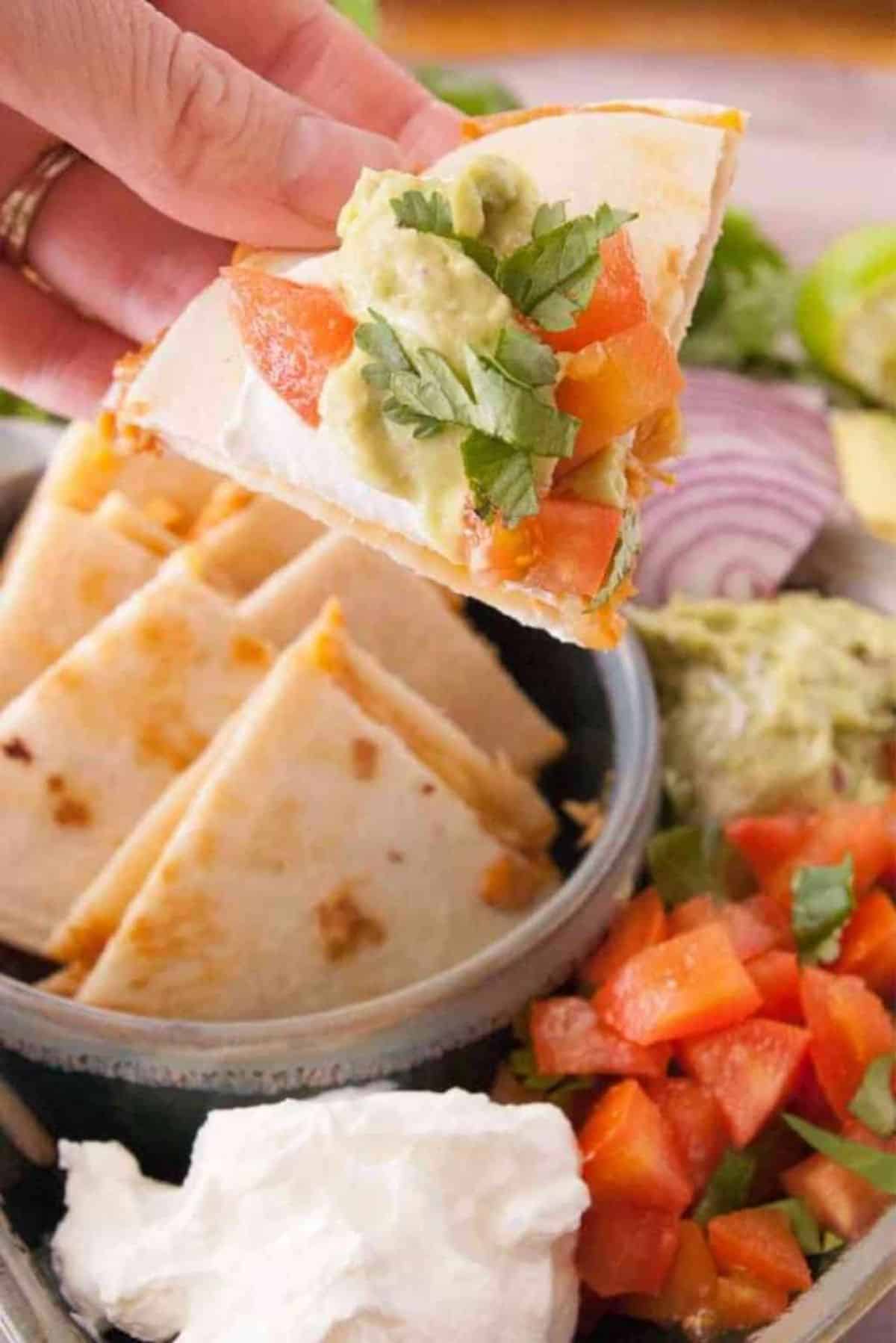 A highly popular dish comes in the form of buffalo chicken. This recipe, in particular, brings it together in a quesadilla. If you want to make this, have buffalo wing sauce, honey, brown sugar, cream cheese, white pepper, and paprika on hand.
At the time of serving, add in the toppings of sour cream, cilantro, and guacamole.
A popular Mexican dish that many love is chicken enchiladas. The ingredients you need to create this dish include chopped chicken, cream-based soups, butter, green onions, diced green chiles, garlic, shredded cheese, and cilantro.
Bringing these elements into a soft tortilla, topping with additional cheese, and baking the dish gives you the final and highly tasty result.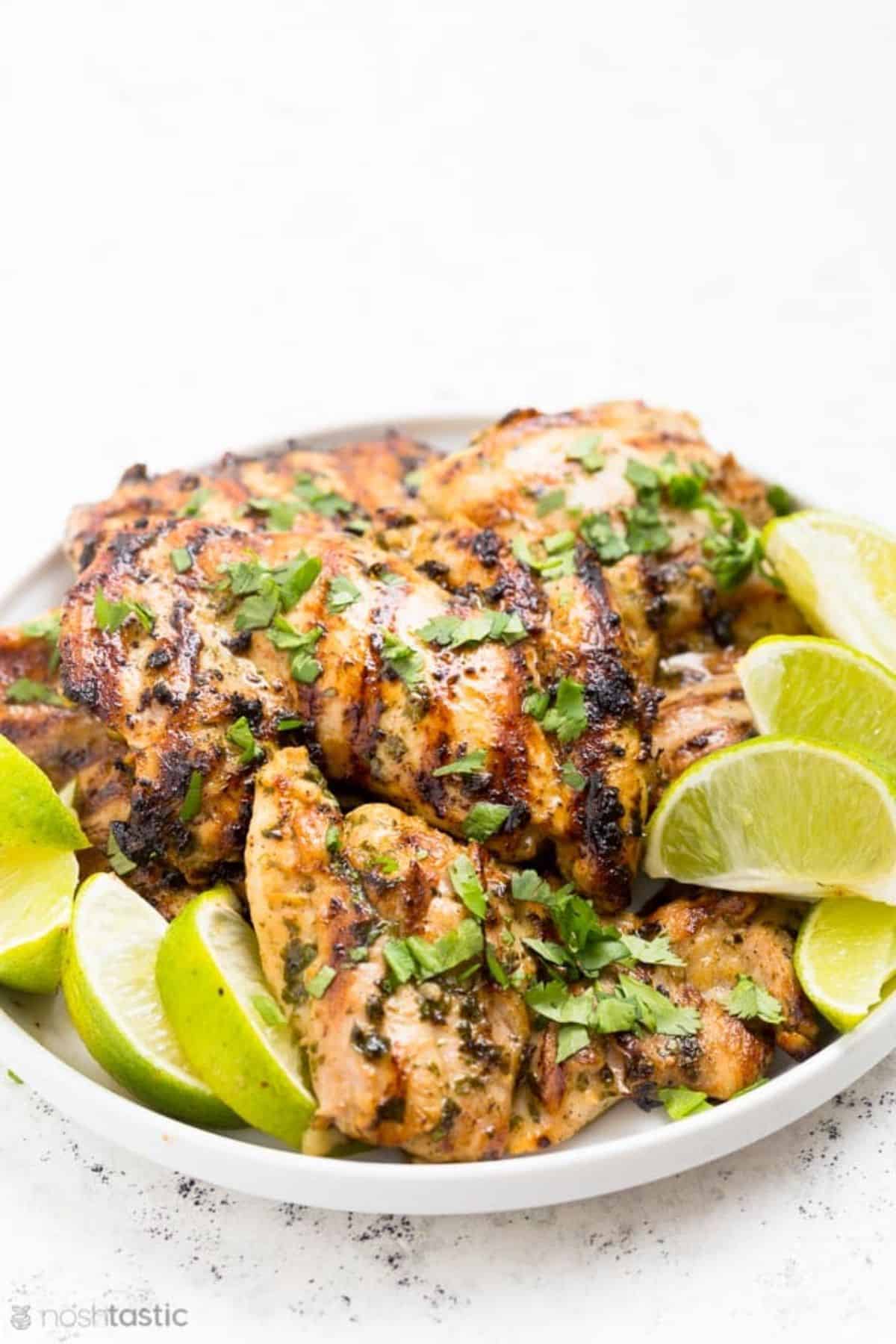 The combination of cilantro and lime in a dish activates different taste buds and gives a highly satisfying experience. If you're interested in making this dish, be sure to have chicken thighs, cilantro leaves, lime zest and juice, garlic, cumin, salt, black pepper, and olive oil.
Many love the dish with a side of additional lime wedges for a secondary burst of flavor.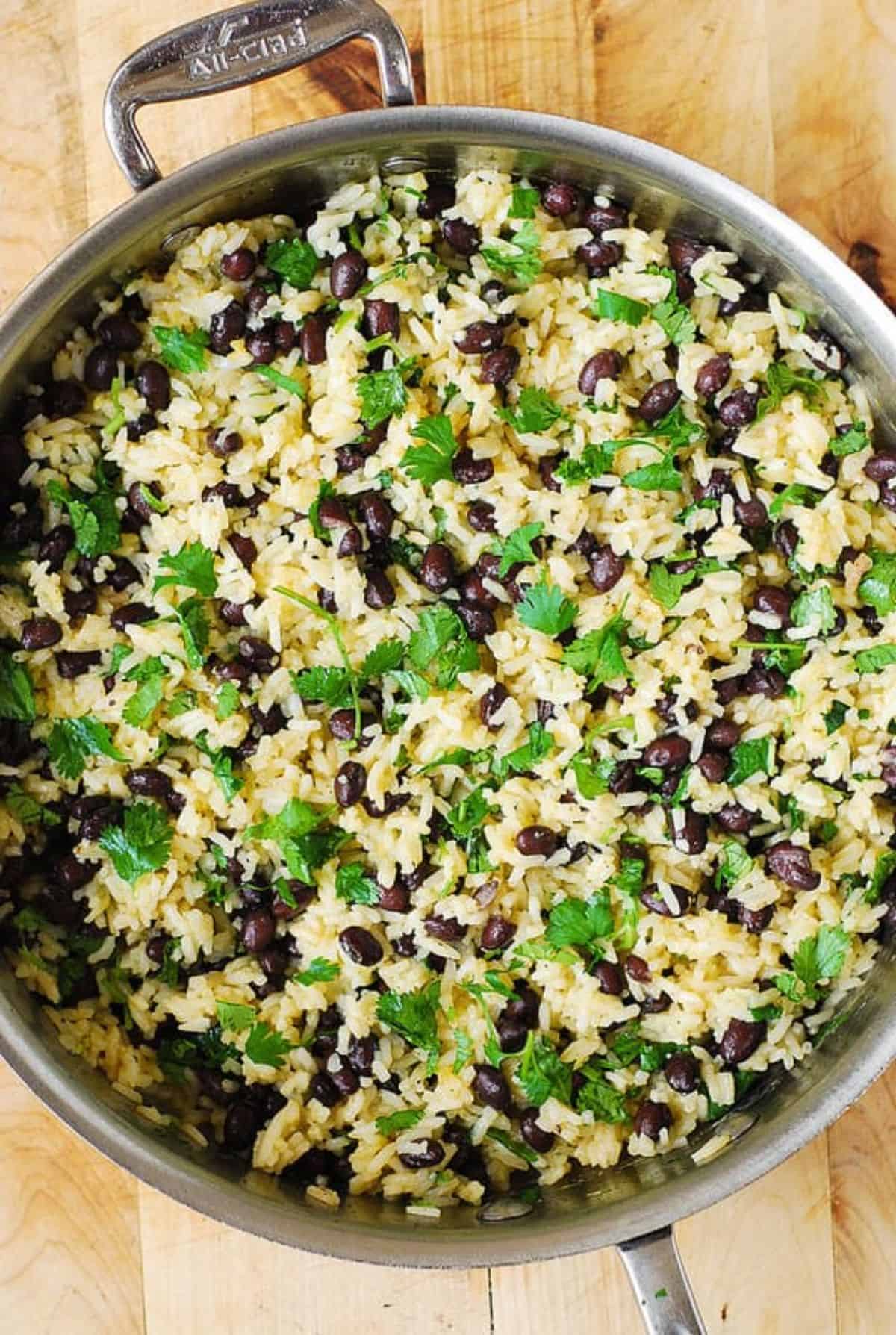 You don't have to create a chicken dish to get the special effects of both cilantro and lime. This rice dish with black beans is just as phenomenal and fulfilling.
Bring together your cilantro and lime with jasmine rice, garlic, black beans, chicken broth, and salt to cook this tasty side dish or lunch meal.
We love a meal option that has a hands-off cooking method. This crockpot dish gives you an end result of chicken tacos with all the fixings.
Mix together chicken, salsa, taco seasoning, salt, avocado, jalapeno, cilantro leaves, and additional spices to come up with the perfect taco combination. This recipe makes enough for a significant amount of people or a group and is healthy and flavorful.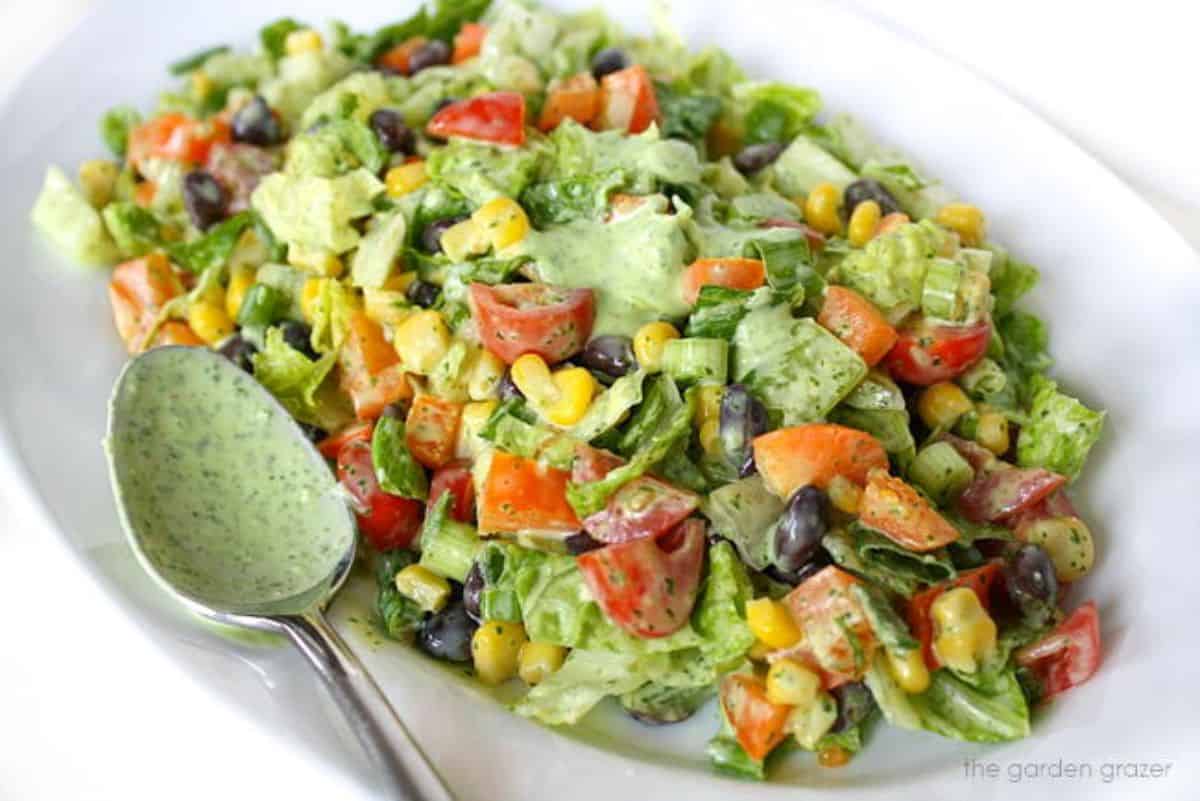 During hot summer days, having a go-to recipe that is healthy and meal appropriate but also cool and refreshing is a great thing to have. This salad brings together romaine lettuce, black beans, orange bell pepper, grape tomatoes, corn, and green onion.
Topping it off with a dressing containing cilantro and lime adds another level of flavor.
You can't go wrong with a recipe that brings shrimp, cilantro, and lime into the mix. Adding in black beans gives another type of protein. Additional ingredients within this recipe include garlic, red pepper flakes, chicken broth, jasmine rice, and salt.
You can opt to have this for your main dish or on the side.
Another top contender when you are looking for a shrimp recipe comes in the form of this recipe with garlic butter, cilantro, and lime. To make this meal, also have on hand salt and pepper, butter, garlic, coriander, and scallions.
All of these come together to create an incredible dish that everyone will enjoy.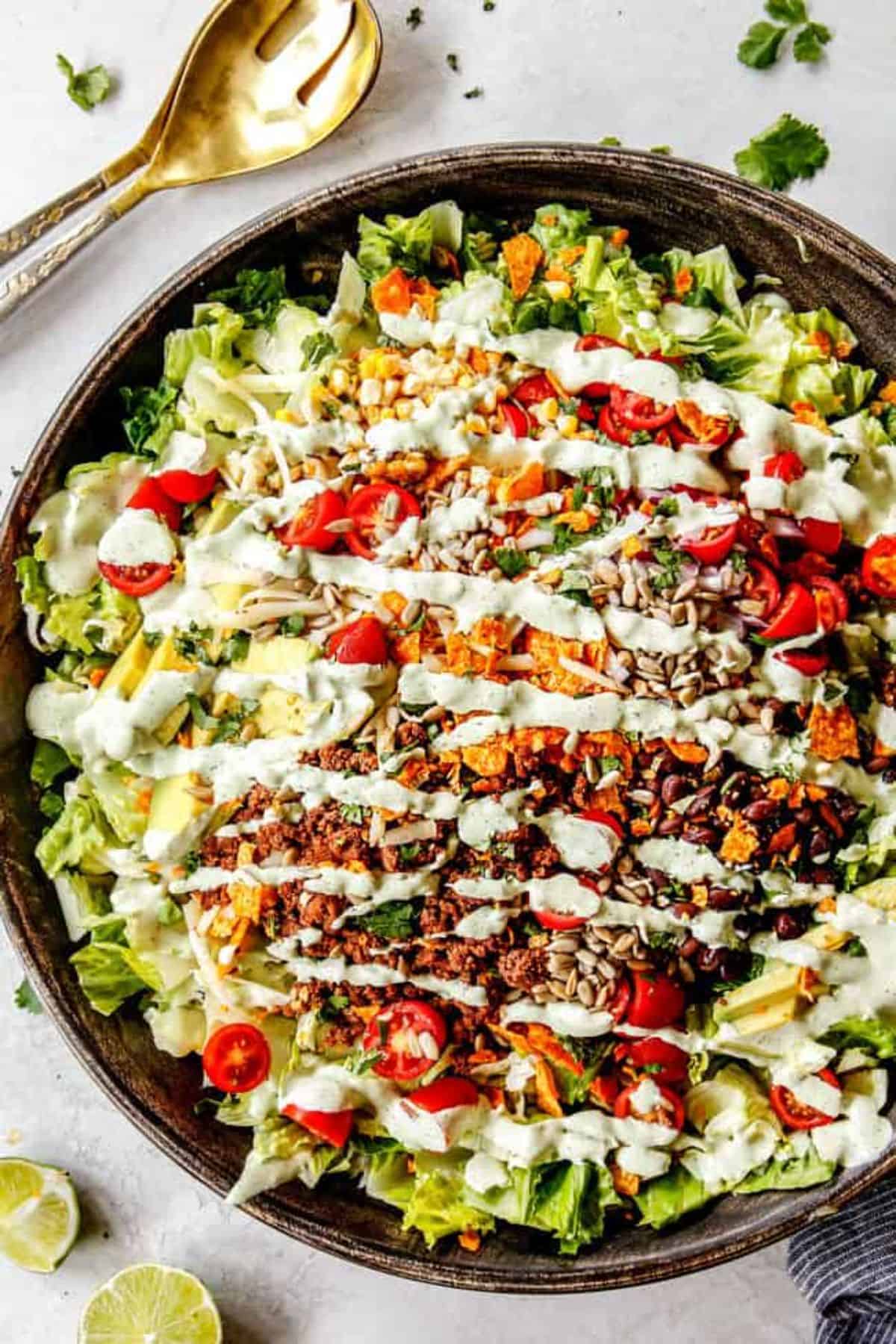 If you are interested in a new taco salad recipe, don't sleep on this option that comes with a cilantro lime dressing.
You will love this combination of ground beef, lettuce, tomatoes, taco seasoning, avocado, black beans, corn, and cheese that you smother in a homemade dressing of limes and cilantro.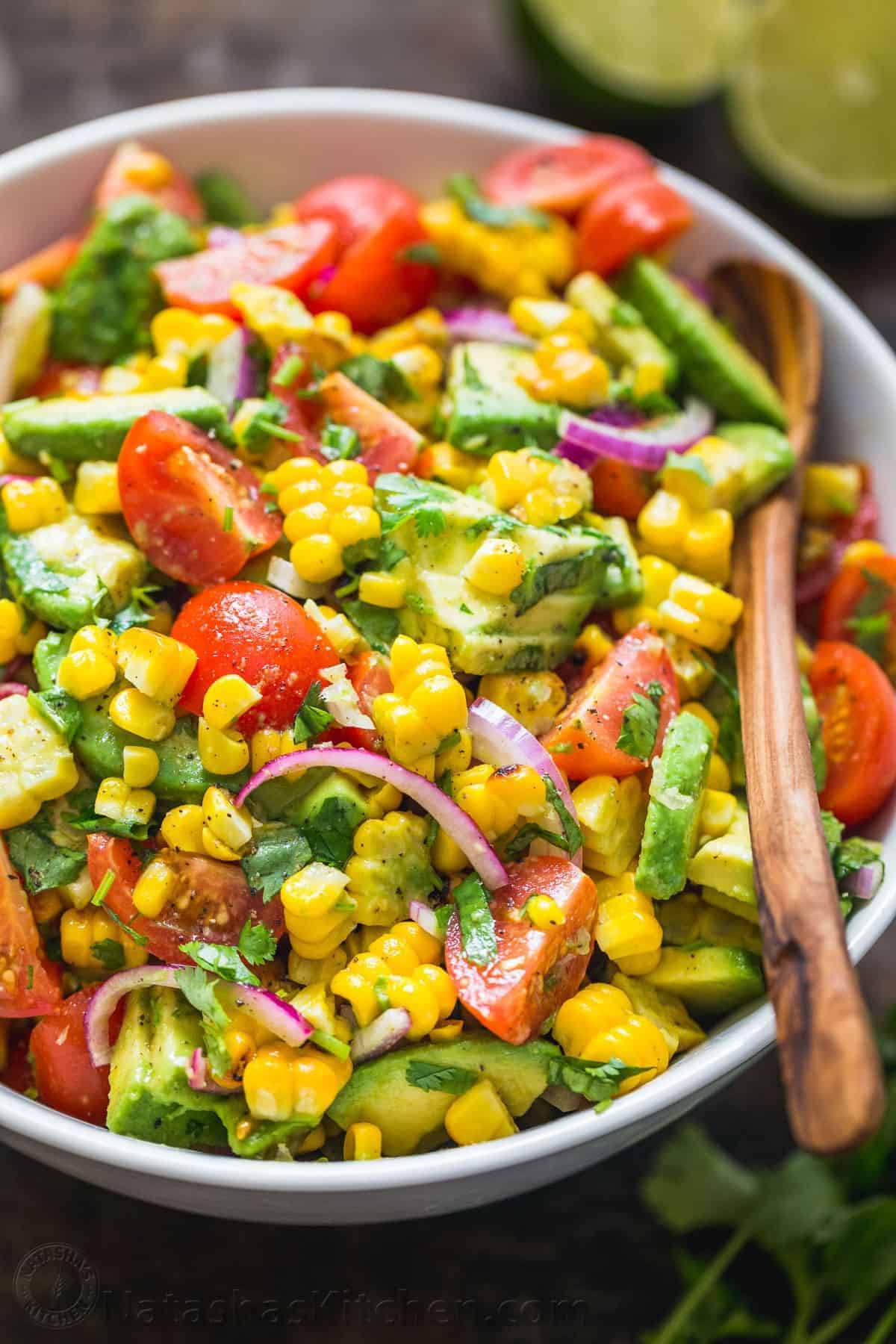 When you receive a barbecue or potluck invite, you may be left scrambling to find something to bring. This fantastic recipe for a great summer salad will hit the spot.
To create this dish, have portions of avocado, corn, cilantro, cherry tomatoes, onion, garlic, salt and pepper, and olive oil to chop and mix together.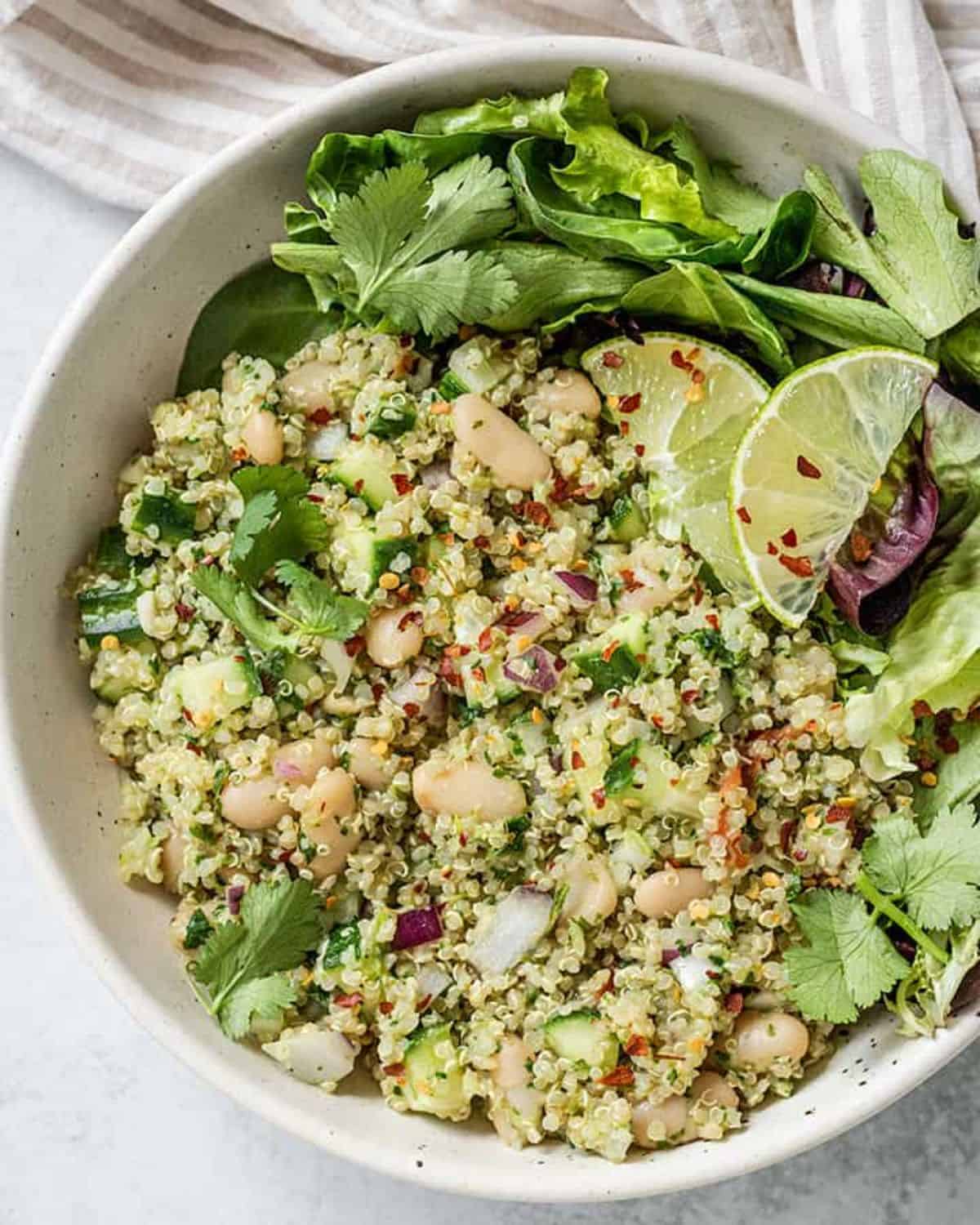 Another excellent option for a cookout or even just a family meal is this cilantro lime quinoa salad.
If this sounds appealing, have the ingredients of quinoa, salt, cilantro, scallions, garlic, olive oil, lime, coriander, vinegar, maple syrup, white beans, cucumber, and onion. These essential elements come together in a tasty way for this salad.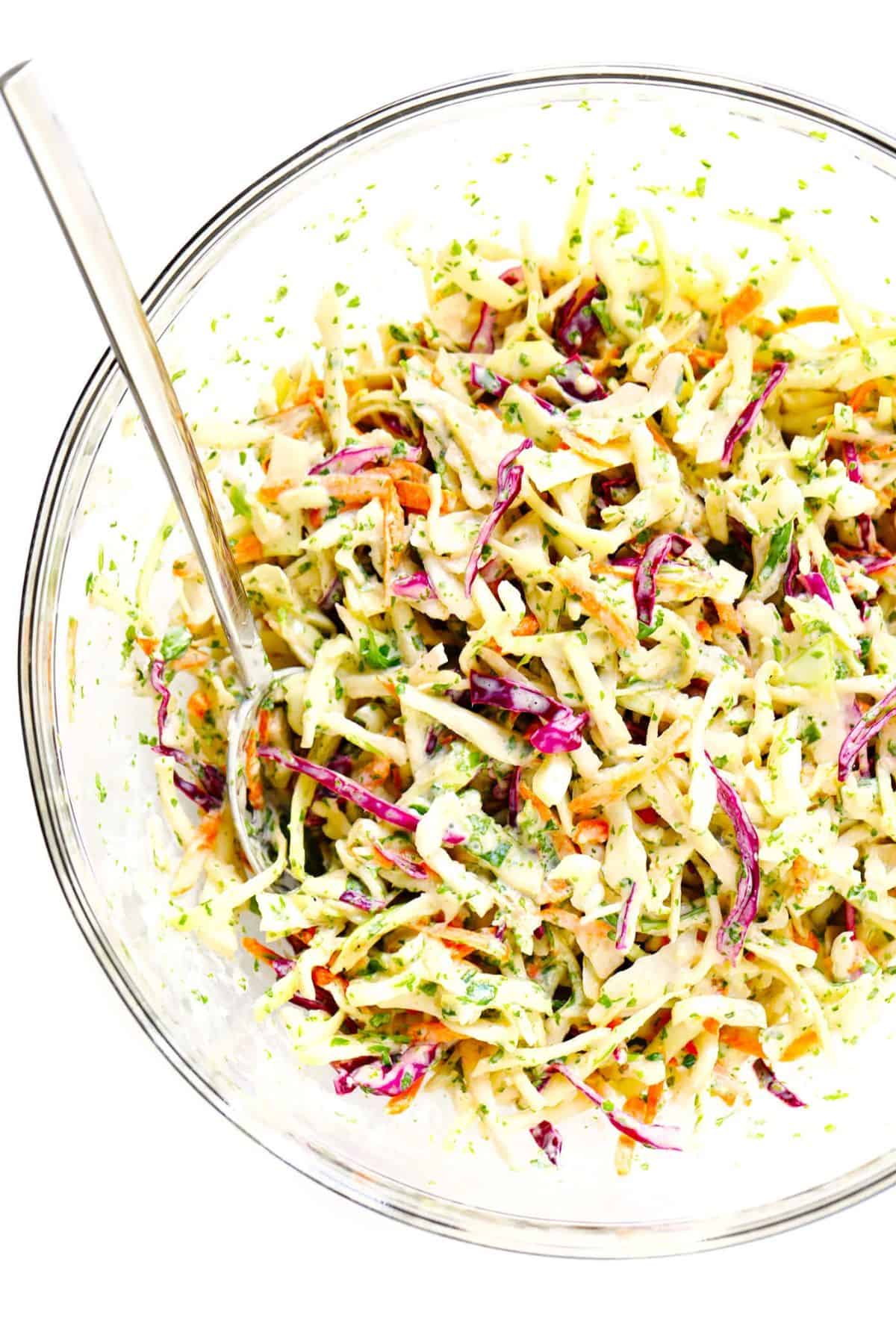 Although coleslaw isn't everyone's favorite, it's a good idea to try out this recipe to get a different take on a classic dish. You will love the combination of Greek yogurt, cilantro, lime juice, cumin, salt and pepper, green onions, garlic, and cole slaw mix.
If you want an extra dose of flavor, consider the optional ingredients of jalapenos or serrano peppers.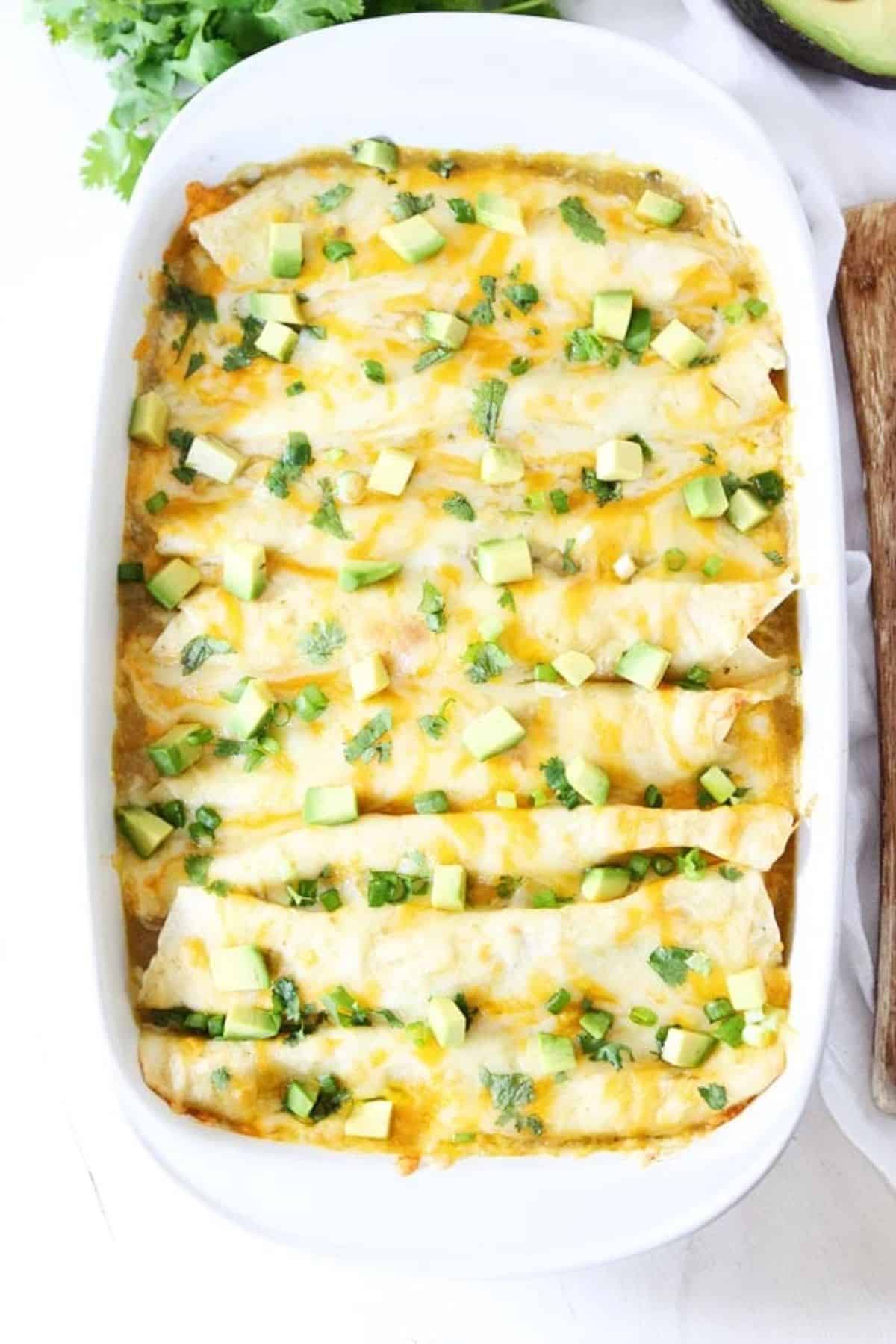 This recipe brings a variety of unique ingredients that form an excellent meal option. In addition to cilantro, you will have yogurt, enchilada seasoning, cumin, chili powder, spinach, lime juice, green chiles, flour tortillas, and cheese.
Once you combine these, you place them in flour tortillas to finish the preparation, serve, and eat.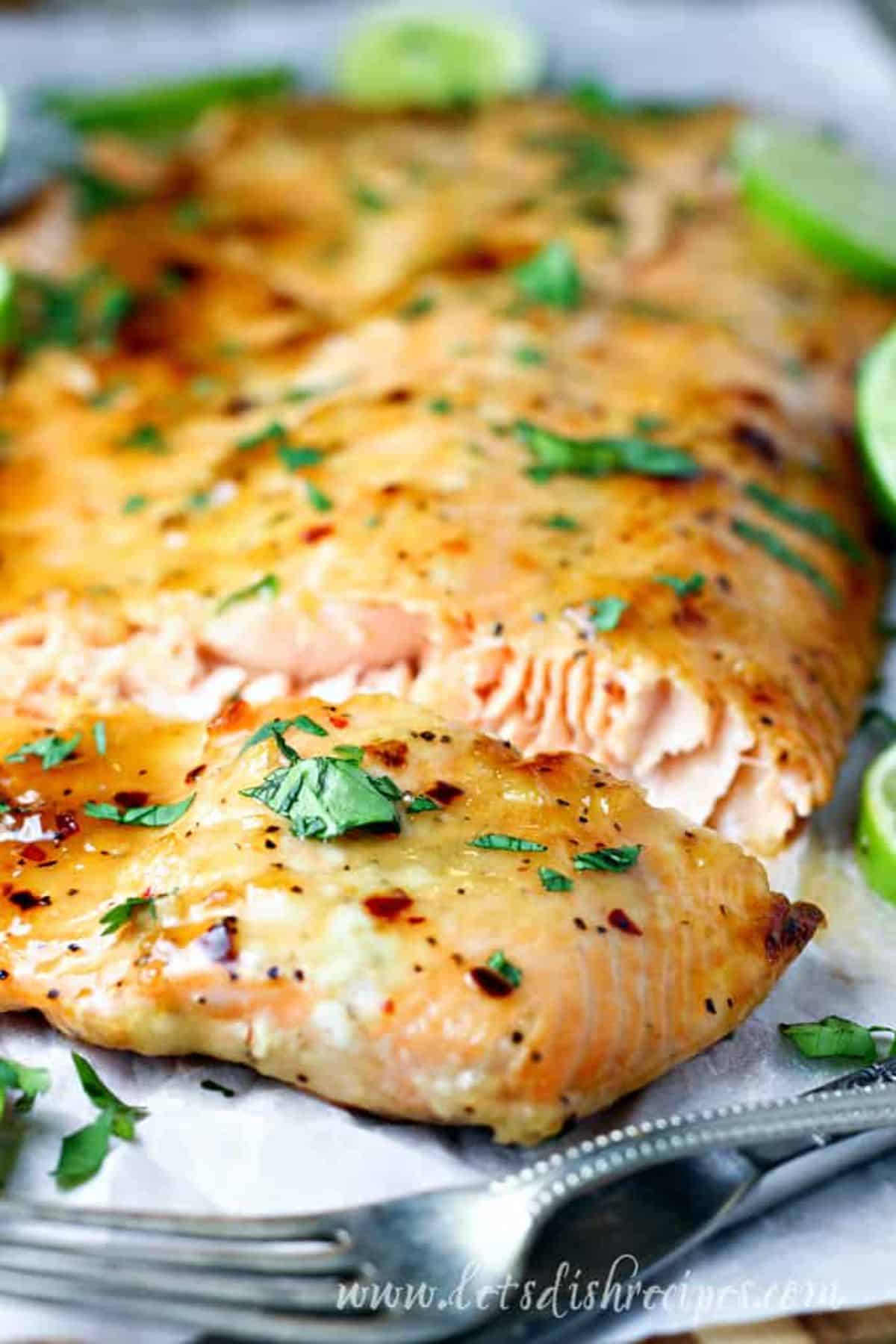 Salmon is a welcome addition to your usual meal rotation, and the combination of it with cilantro and lime is superb. Incorporate olive oil, brown sugar, garlic, red pepper flakes, salt, and pepper to create a flavorful rub for this dish.
Baking the salmon to the perfect temperature brings a rush of spices and tender fish to your mouth, making it perfect for any meal.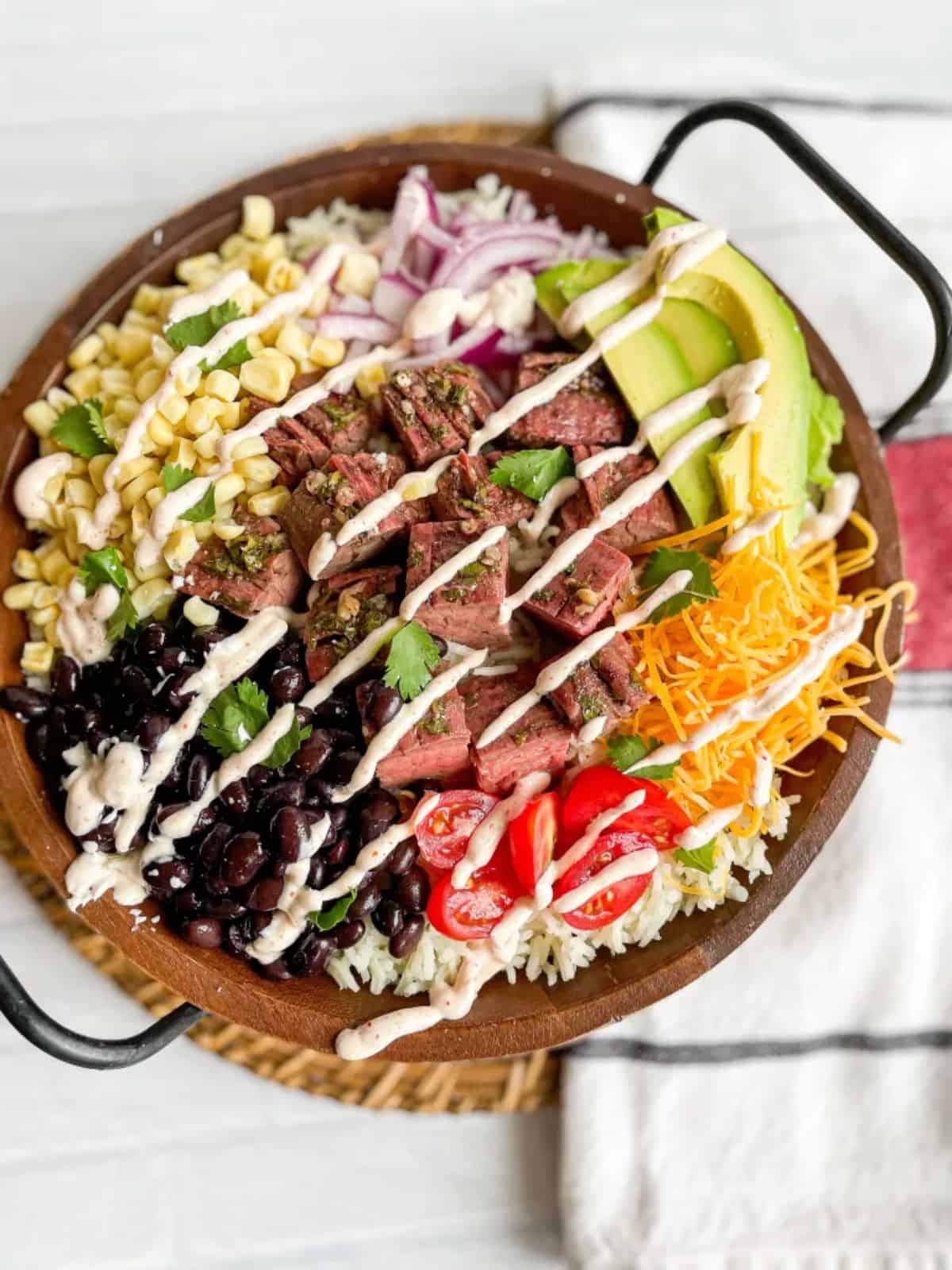 Have you ever wanted to replicate the meals you get at places like Qdoba and Chipotle at home? This recipe for cilantro lime steak bowls will get you close to some of the top menu items at those restaurants.
Bringing together lime zest and juice, along with black beans, corn, oil, cilantro, steak, and various toppings, is both tasty and filling.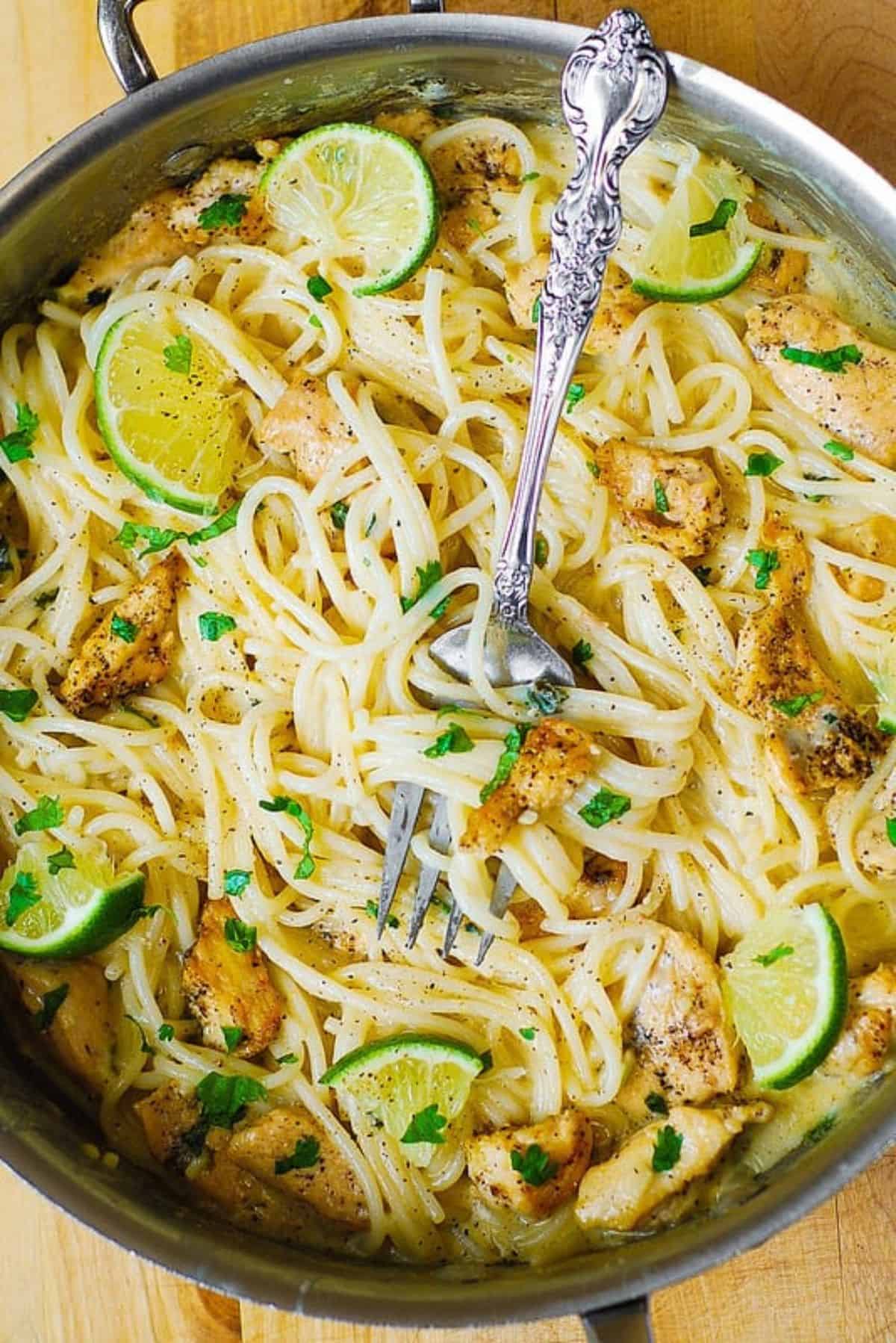 Pasta dishes are a favorite in many homes. This take on fettuccine alfredo brings in lime and cilantro and pairs it with chicken for a different flavor profile that gives a new taste to a classic favorite.
Other necessary ingredients for the recipe are cheese, oil, garlic, milk, heavy cream, and chicken broth.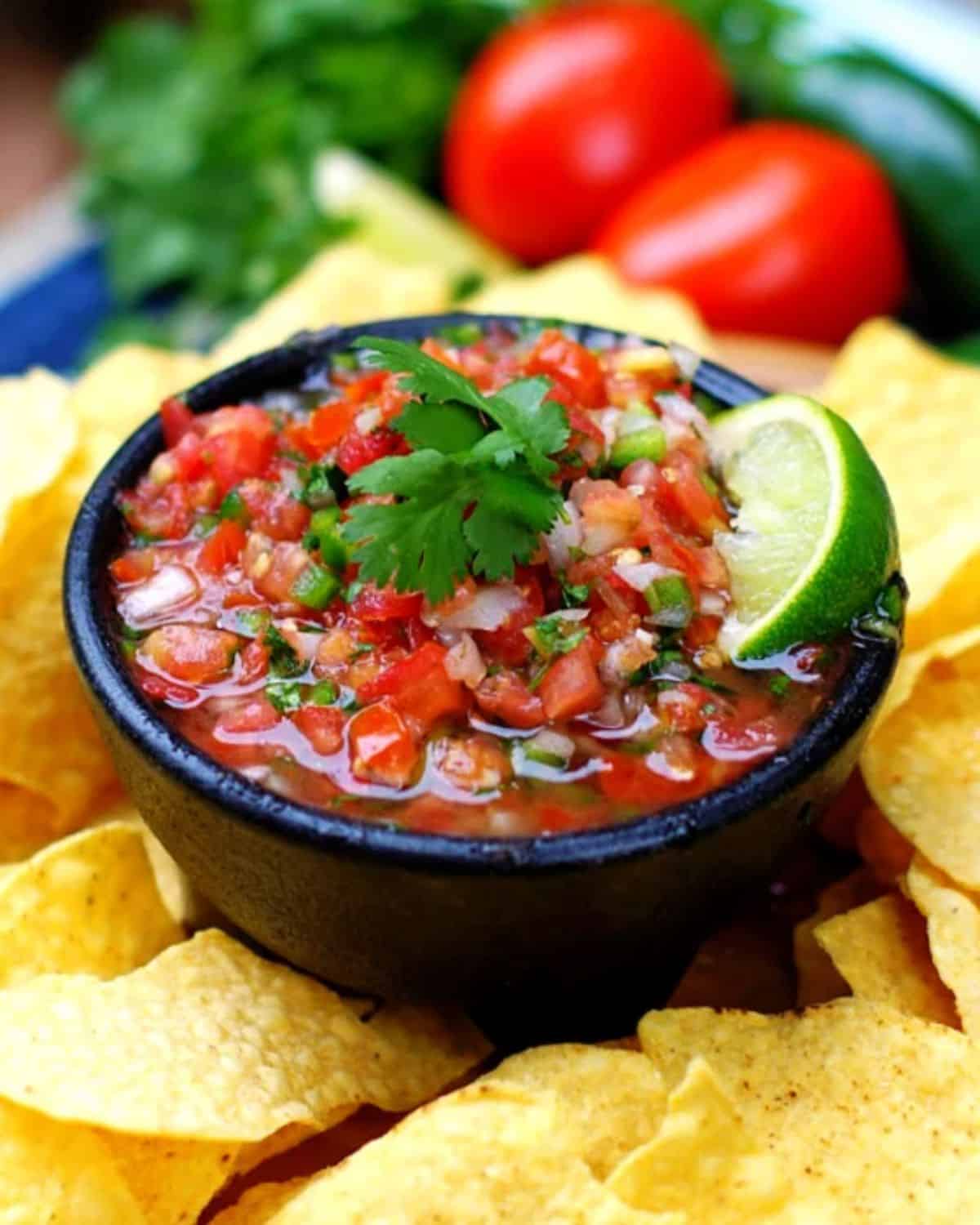 The perfect afternoon snack or meal side dish is salsa. This homemade version with lime and cilantro will be gone almost as soon as you make it!
You will need Roma tomatoes, onion, cilantro, vinegar, jalapenos, salt, sugar, garlic, chili powder, and lime to create this iconic dip.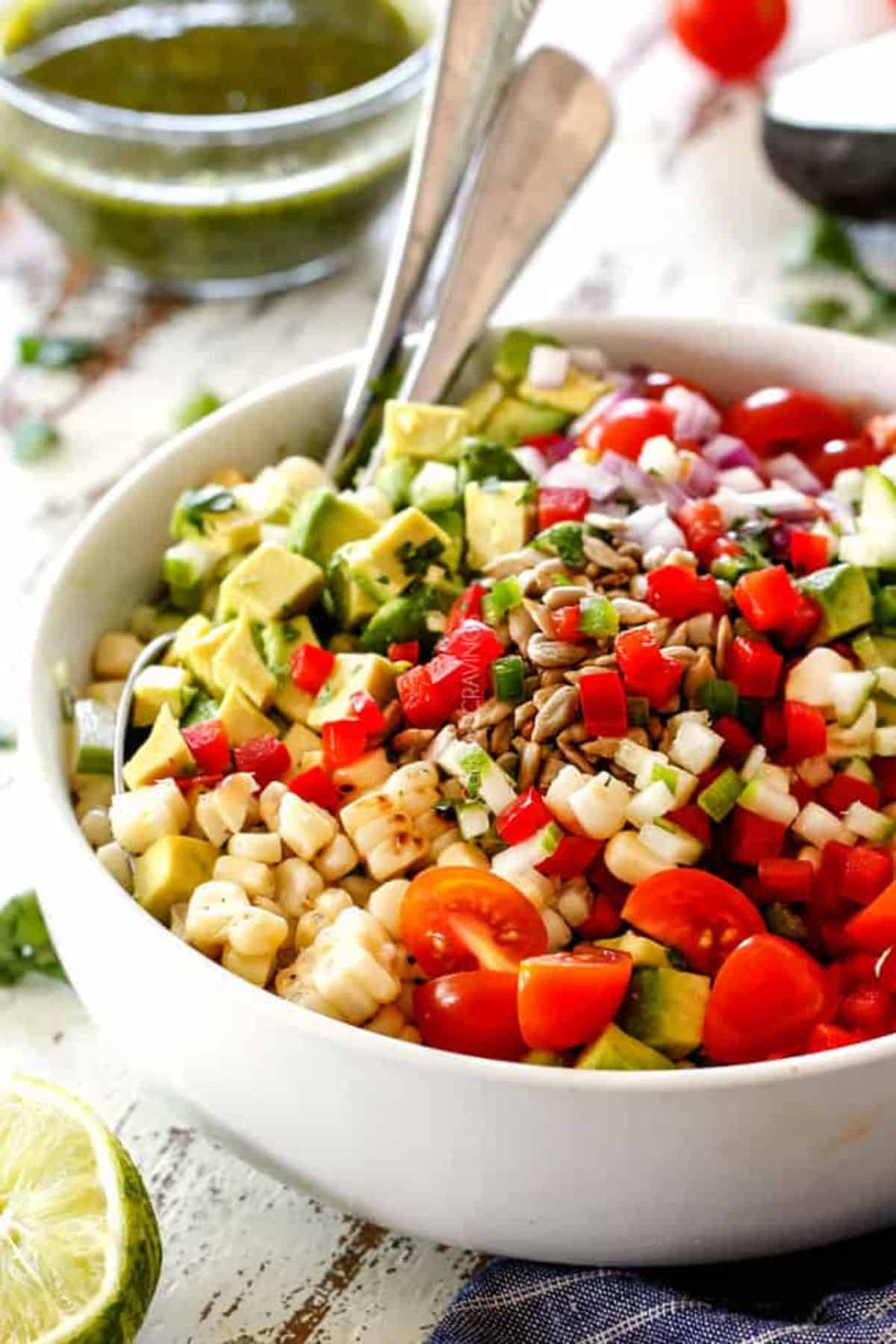 It can be a challenge to come up with acceptable side dishes when serving menu items like tacos and quesadillas. This recipe for corn salad is the perfect solution.
With a dressing made of cilantro, lime, oil, mint, apple cider vinegar, honey, garlic, salt, and black pepper, you will be scooping seconds before finishing the first helping.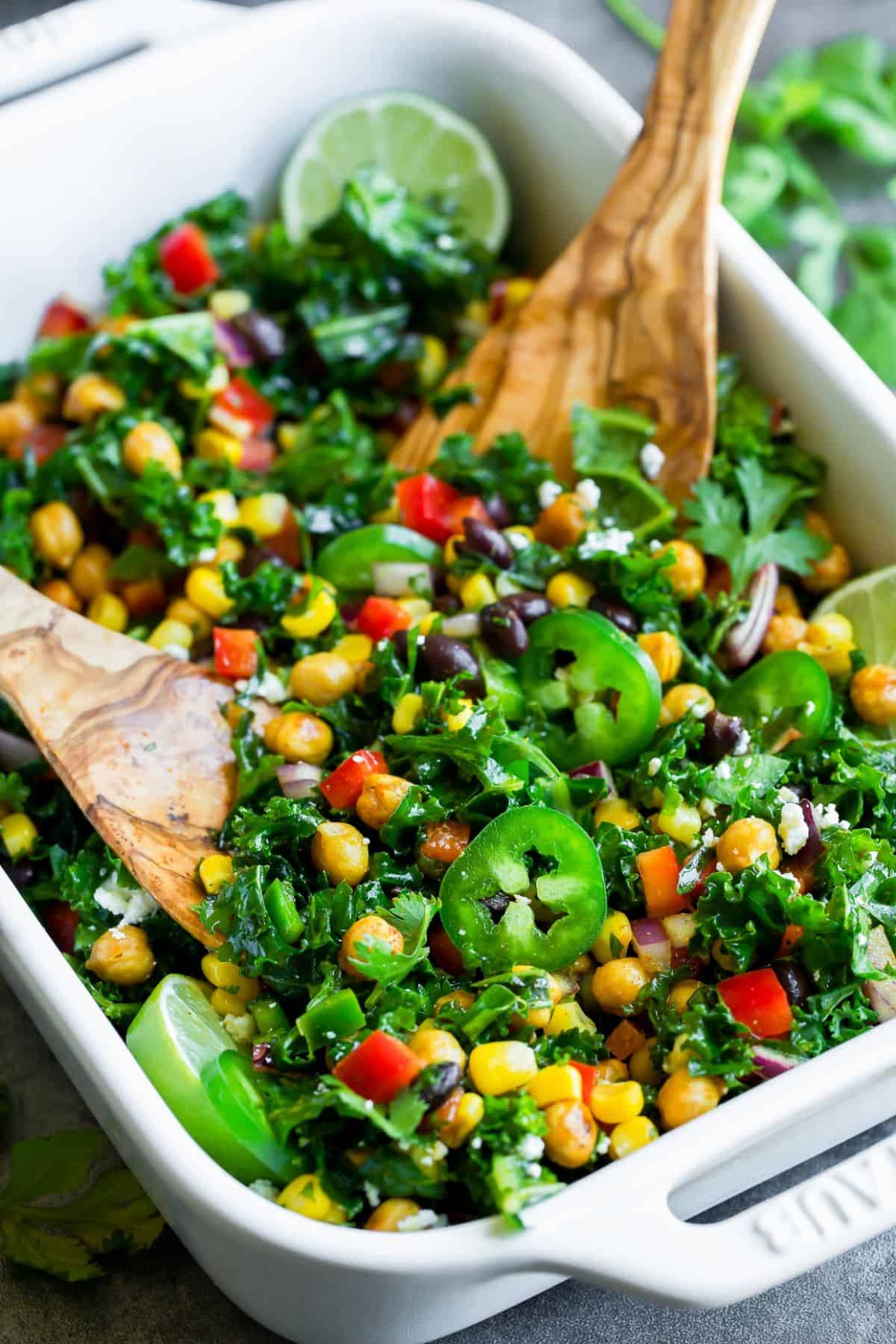 Not everyone gets excited about kale, but this salad recipe with a zesty dressing that you can make with cilantro and lime is one that will get no complaints.
In addition to the kale, the salad requires oil, black beans, salt, corn, peppers, onion, cotija or feta cheese, chickpeas, and cilantro.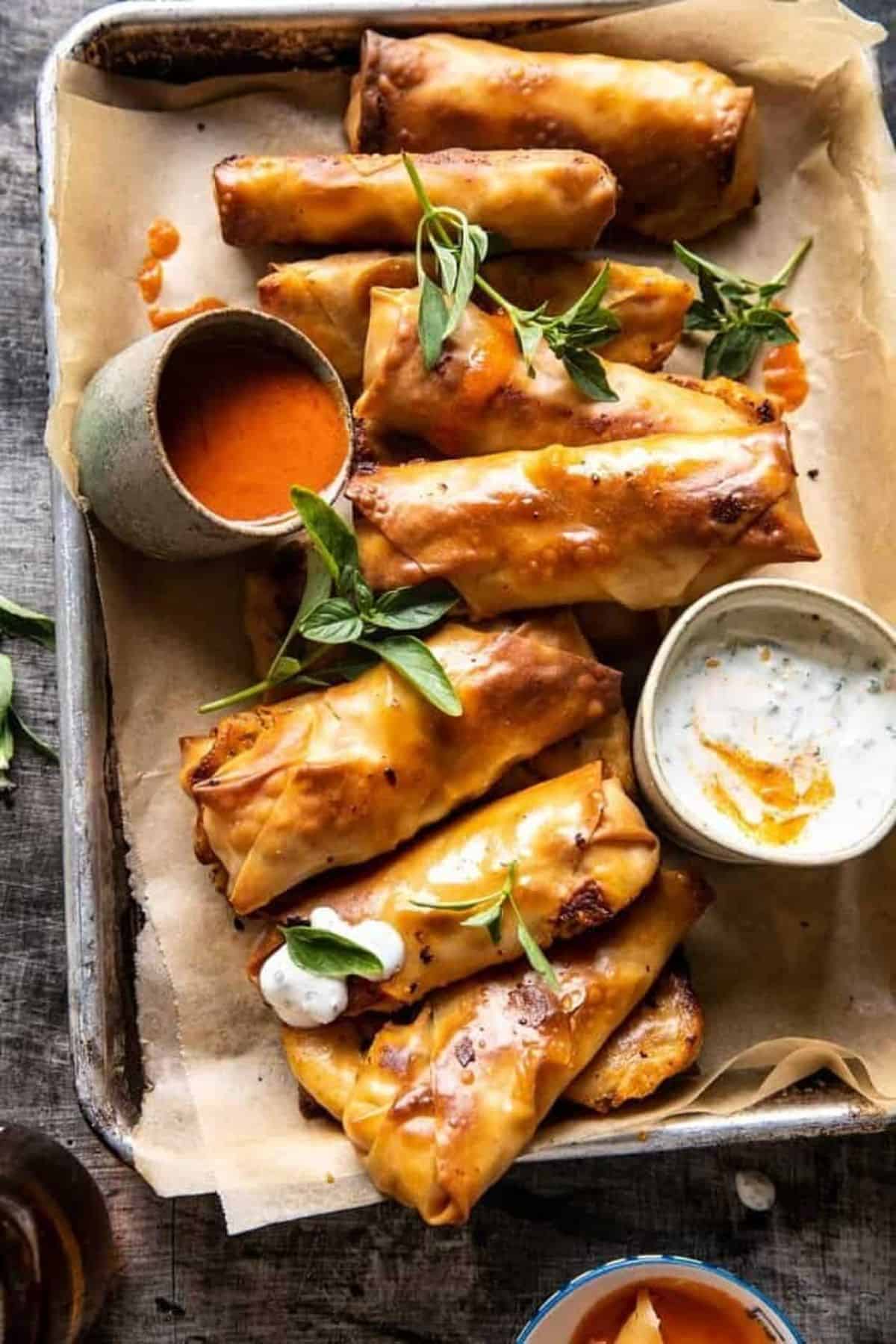 The unique combination of ingredients in this recipe gives pause to those who haven't tried it yet. However, everything comes together in a perfect way.
The shredded chicken, greek yogurt, chives, buffalo sauce, cheddar, and bleu cheese with a dressing of lime juice, cilantro, sour cream, garlic, and onion is better than you could imagine.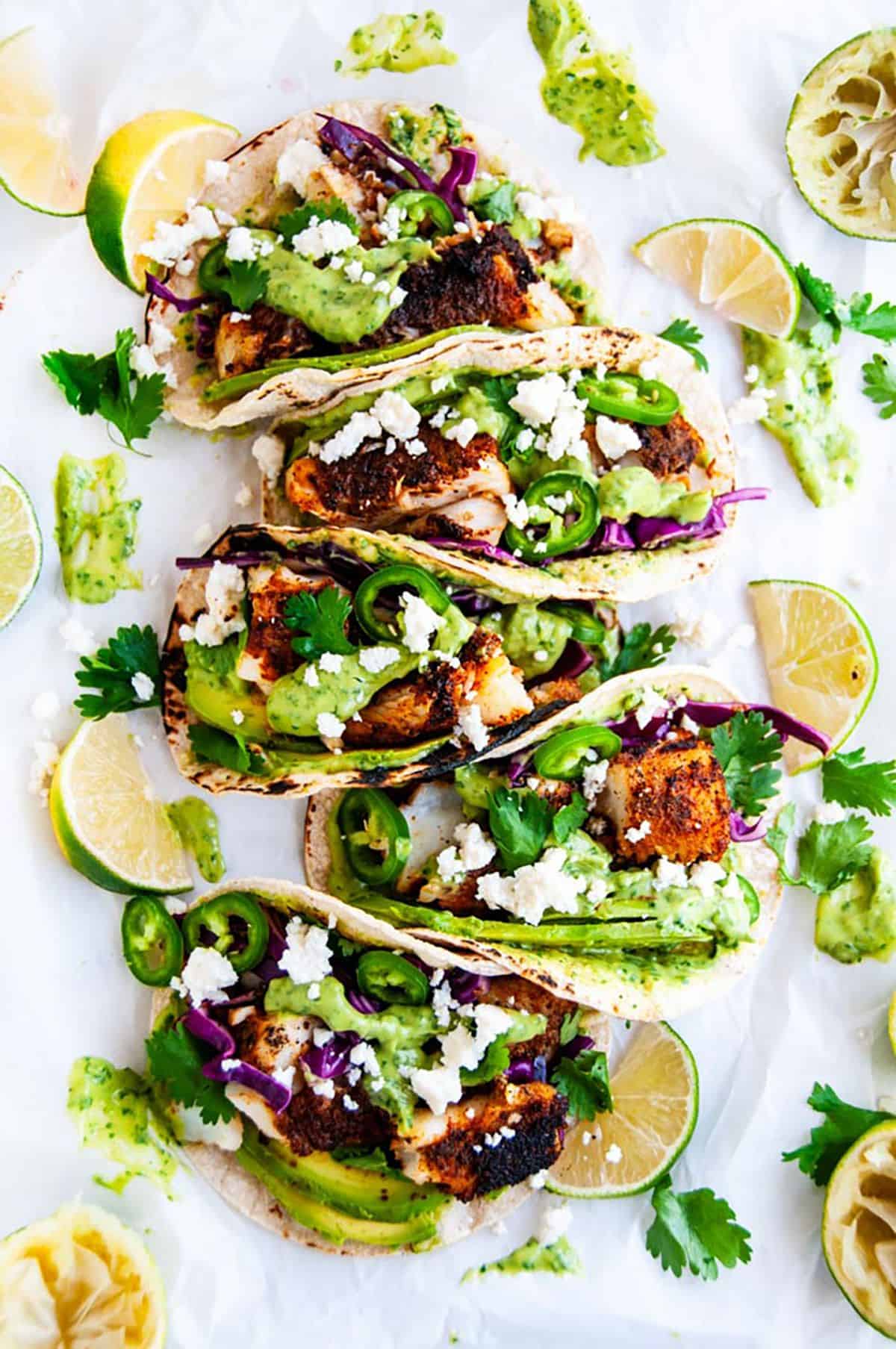 Blackened cod fish is an excellent addition to this recipe, with a drizzle of cilantro avocado sauce to top off the dish.
In addition to cod, cilantro, and avocado, you will need lime juice, white vinegar, yogurt, pepper, queso fresco, paprika, thyme, onion, and various taco toppings.
The combination of ingredients in this recipe will have you craving leftovers for days. The topping of homemade avocado salsa is the perfect addition.
Other items you should have in your kitchen for this meal include chicken, lime, cilantro, chili powder, brown sugar, chipotle powder, cherry tomatoes, sweet corn, onion, garlic, and peppers.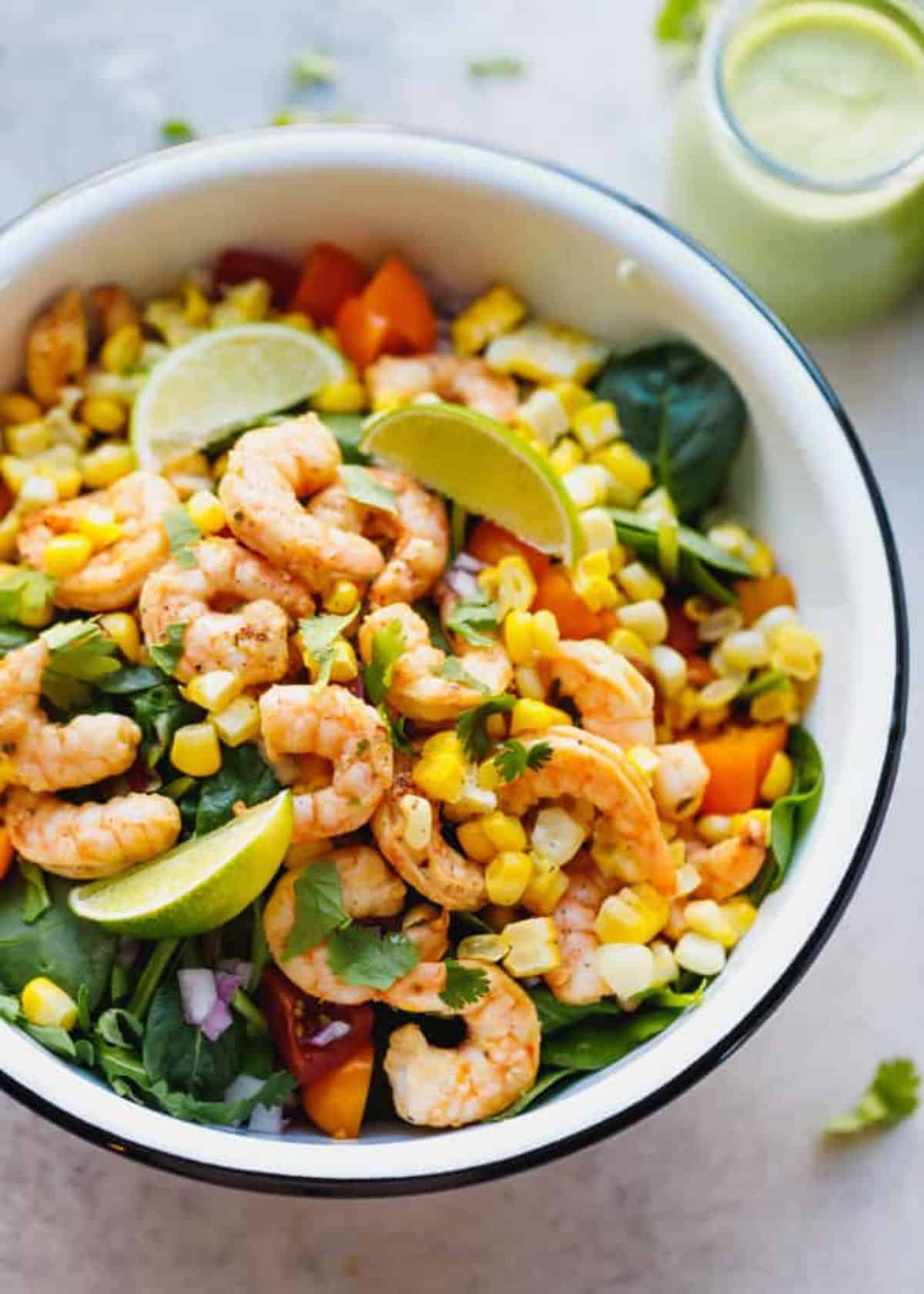 Can you go wrong with any recipe that calls for tequila? In addition to that critical ingredient, you will need Greek yogurt, shrimp, cilantro, lime, jalapeno, mixed greens, tomatoes, corn, garlic powder, cayenne, cumin, and pepper.
This salad is excellent on its own or as a side dish to something else.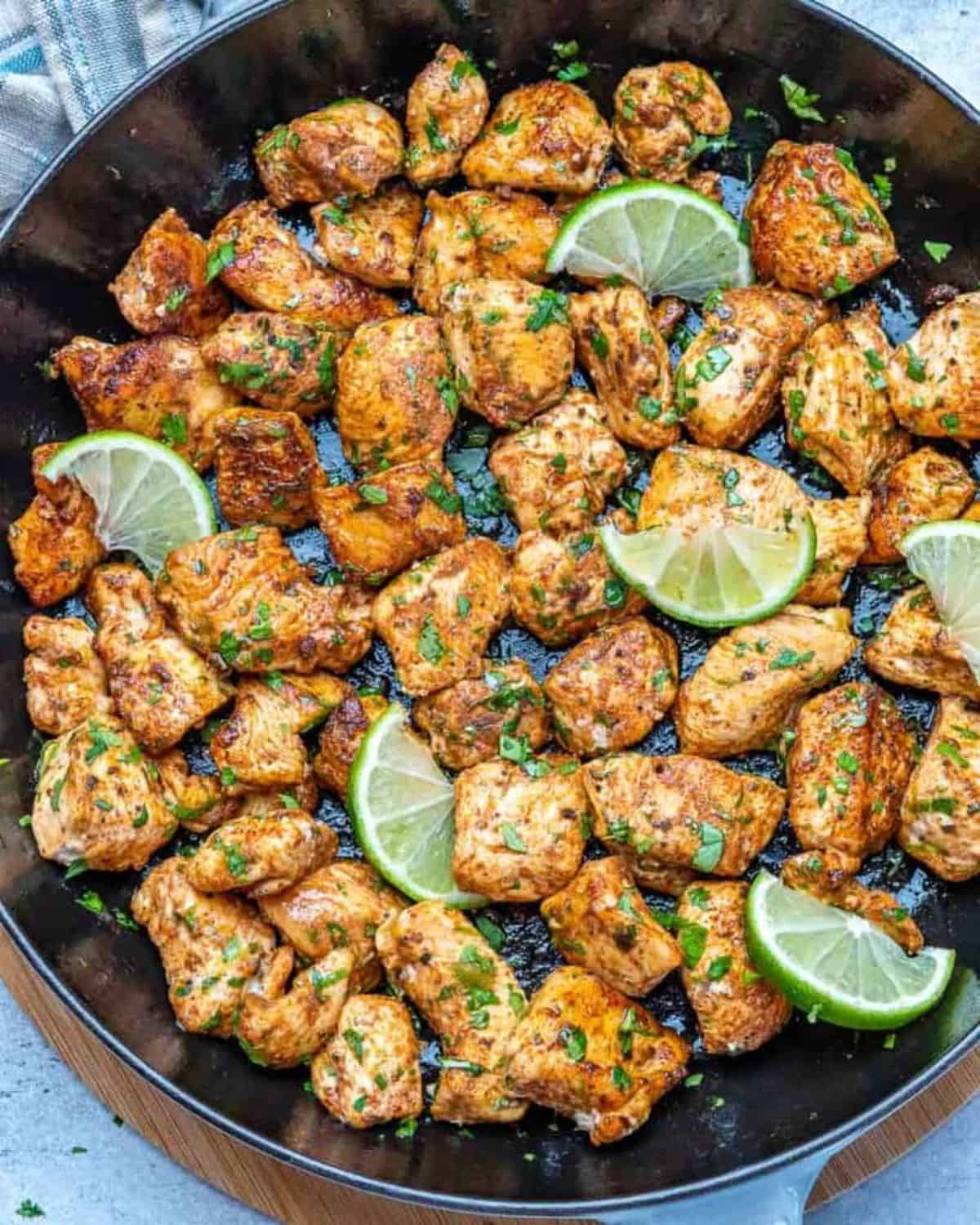 These chicken bites are perfect for throwing on top of a salad or including in a packed lunch.
Bringing together a combination of cilantro, lime, taco seasoning, and coconut or avocado oil gives you a simple dish to serve your family and pack away for future meals or lunches.
You can even add these chicken bites to a bed of rice for another healthy option.
You can't go wrong with this salad recipe. The inclusion of both edamame and cilantro makes it a refreshing addition to any meal.
Be sure to have the aforementioned ingredients on hand as well as corn, green onions, garlic, ginger, oil, rice vinegar, soy sauce, and honey, to throw together this top-rated recipe.
Final Thoughts
Cilantro spice is an underrated cooking element that is often forgotten about.
However, the spice gives a sharp yet refreshing taste that works well in various recipes. In this guide, we provide an overview of 27 cilantro recipes you and your family will love.