Indulge your sweet tooth with our curated collection of 27 mouthwatering recipes that complement the natural sweetness of sweet potatoes. From comforting sides to hearty mains, and tasty desserts, we've got you covered.
Our culinary delights offer a variety of classic favorites and creative new twists that pair perfectly with the unique flavors of sweet potatoes. Join us on this culinary adventure, and let's discover the perfect accompaniments for your sweet potatoes.
Jump to: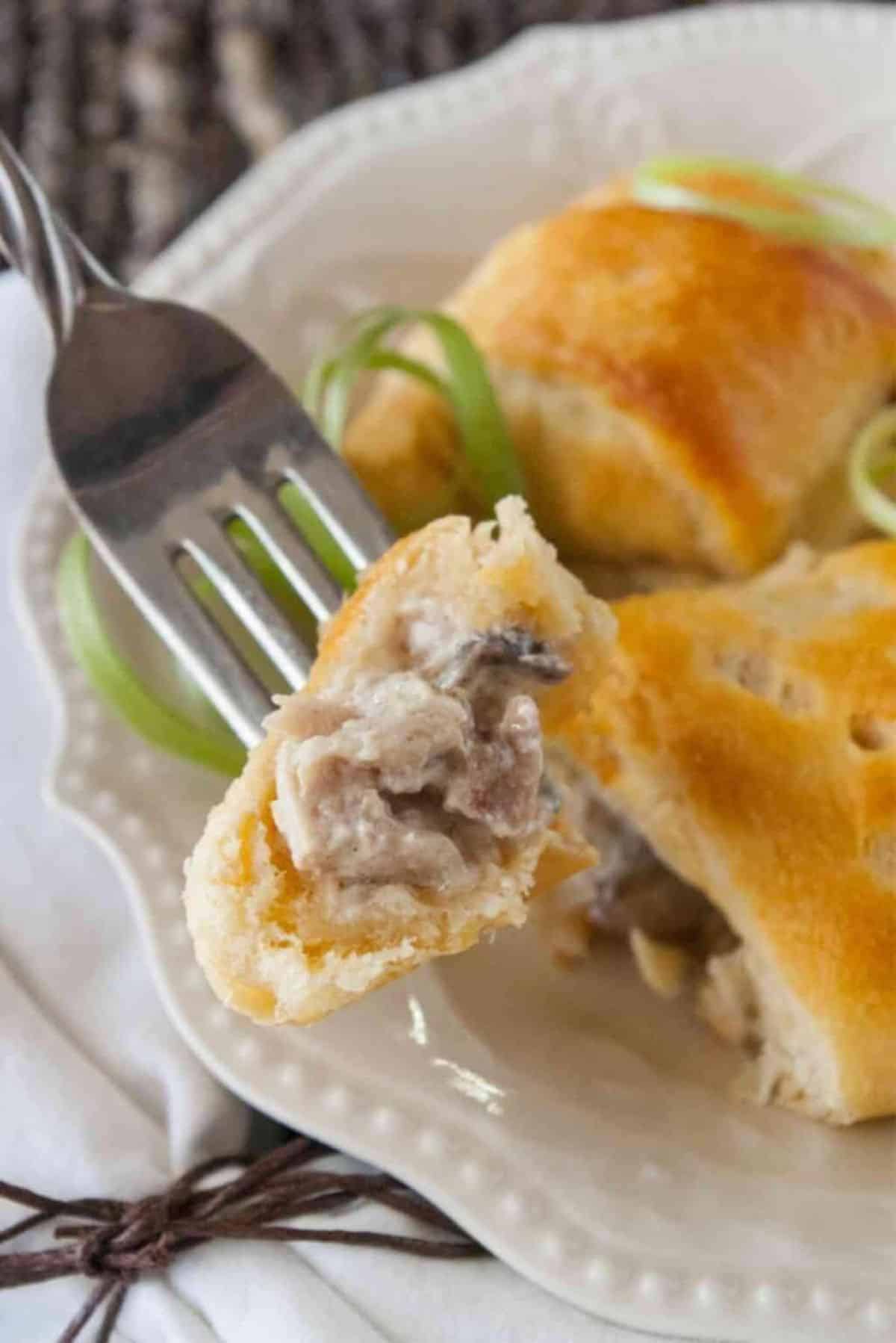 Leftover Turkey Stuffed Rolls are a delightful and satisfying dish that will make your taste buds dance with joy! What makes this recipe unique is the ingenious use of puff pastry, which adds a crispy and flaky texture to the dish.
So, bring out those sweet potatoes, bake up some leftover turkey stuffed rolls, and treat yourself to a delicious and satisfying feast that will leave you craving more!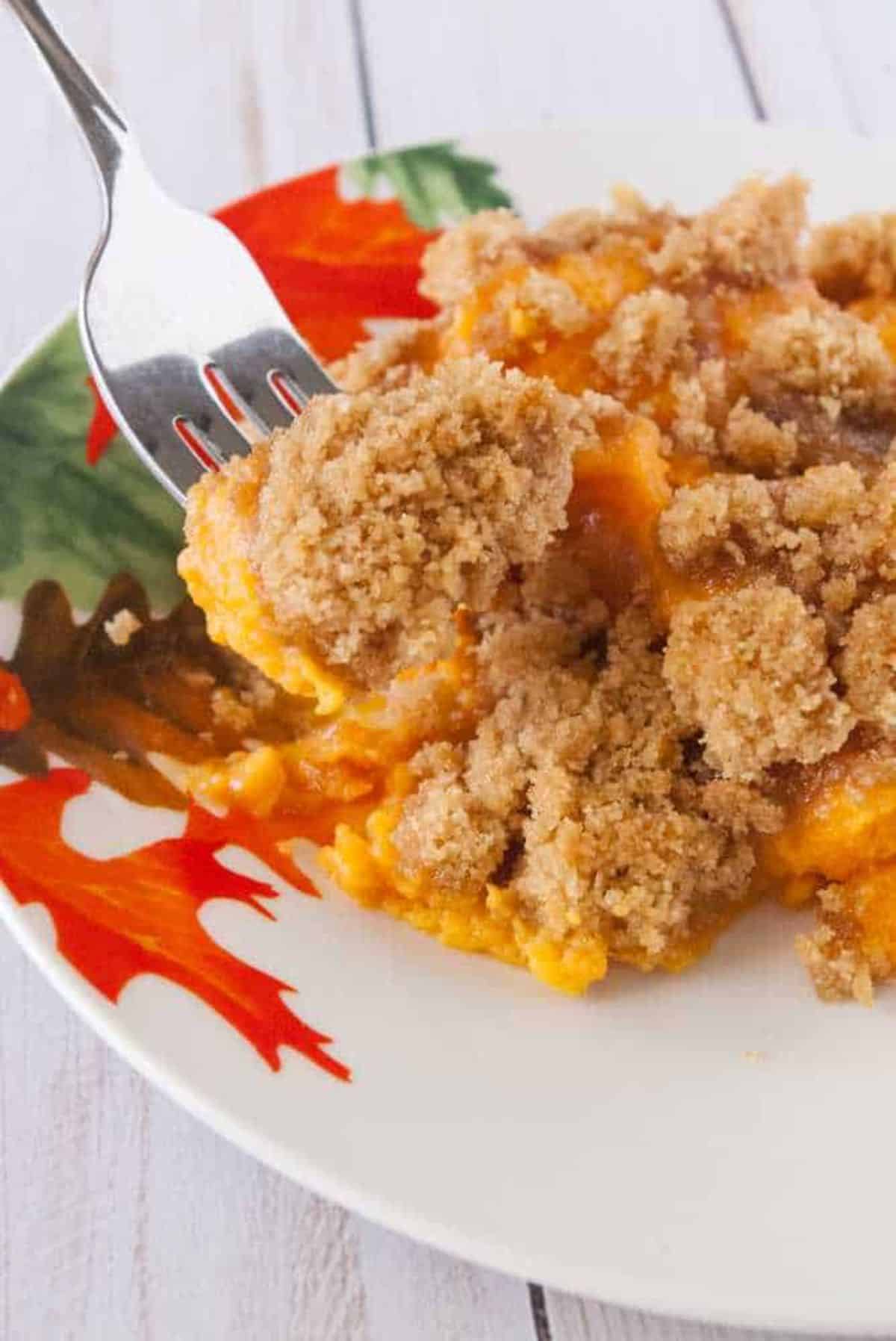 Get ready to tantalize your taste buds with the heavenly indulgence of Streusel Topped Sweet Potatoes! The streusel adds a nice crunch to the soft sweet potatoes.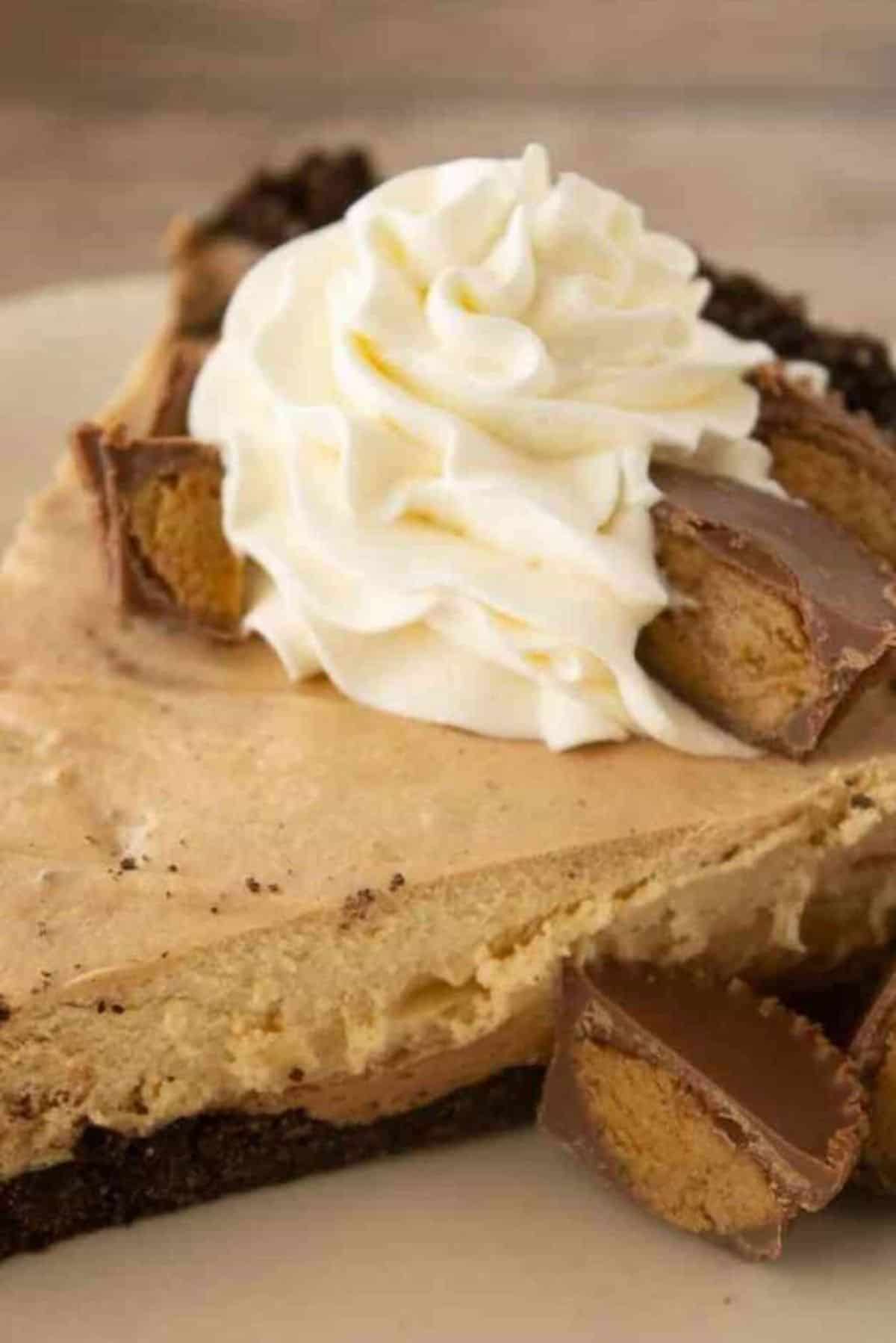 This heavenly pie features a rich and velvety chocolate peanut butter mousse that is a true delight for the senses. This mousse perfectly balances sweet and savory flavors, creating a heavenly symphony in every bite.
The pie is then elegantly set in a crisp, buttery pie crust that adds a delightful crunch to the lusciousness of the mousse. This recipe's irresistible combination of chocolate and peanut butter, a match made in dessert heaven, makes this recipe unique.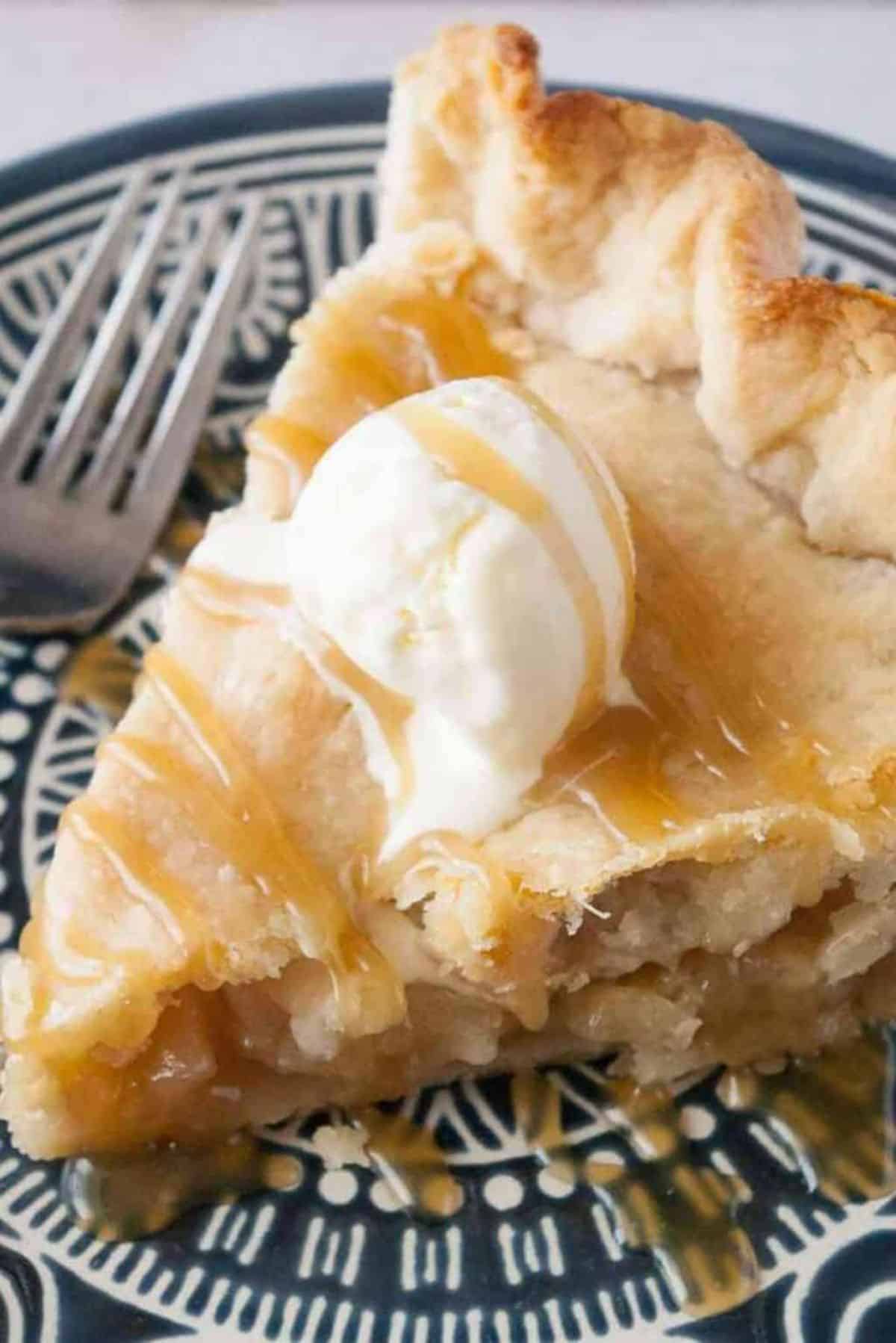 The flavors of the pie are perfectly balanced, with the tartness of the apples complemented by the sweetness of the caramel, creating a harmonious symphony of flavors.
What makes this recipe unique is the simplicity and ease of preparation, making it accessible for even novice bakers to create a stunning pie that is sure to impress. The pie is topped with a flaky pie crust, adding a buttery and crispy texture that perfectly contrasts with the soft apple filling.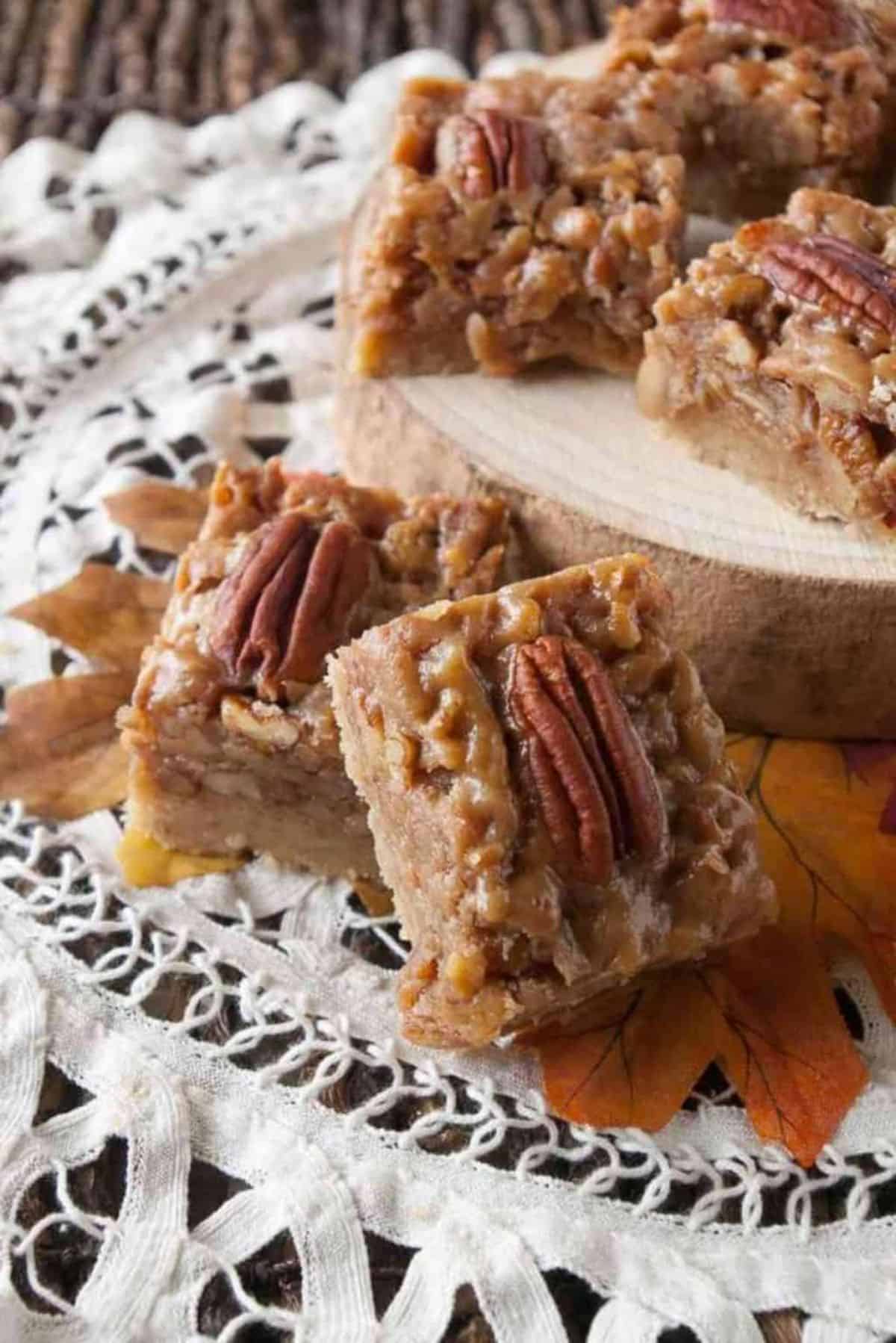 This recipe is unique because of the bars' convenience and portability, making them an ideal treat for gatherings, potlucks, or simply enjoying them at home.
The bars can be easily cut into small squares, making them delightful finger food that is easy to serve and enjoy. And when it comes to pairing with sweet potatoes, these Amazing Pecan Pie Bars are a match made in dessert heaven.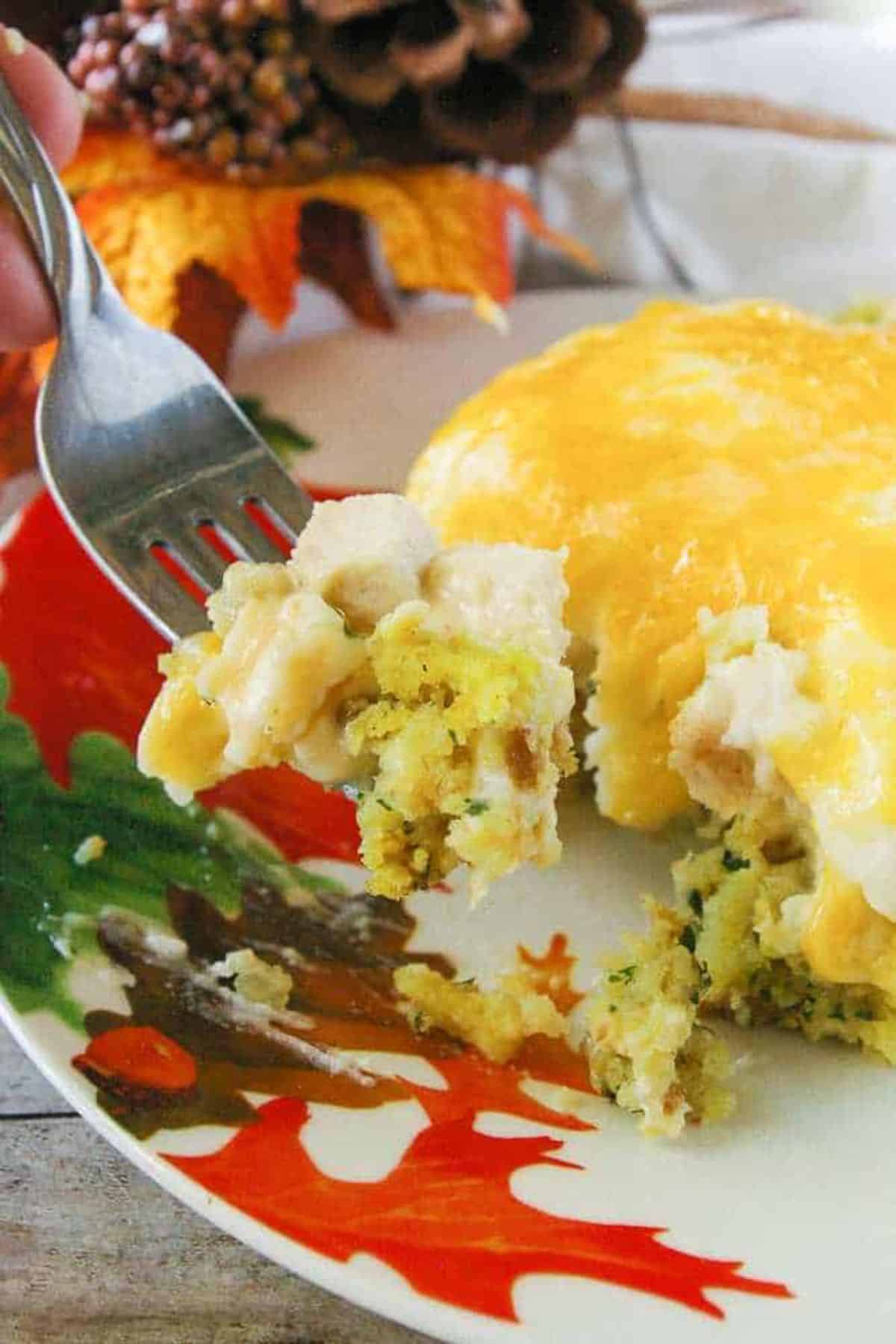 Sweet potatoes' natural sweetness and creamy texture perfectly contrast the savory and tangy flavors of the casserole, creating a delightful balance that will surely please your palate.
So, serve up a generous slice of After Thanksgiving Casserole alongside some creamy and buttery sweet potatoes, and enjoy a delicious and satisfying meal that will have you relishing the flavors of the holiday season all over again!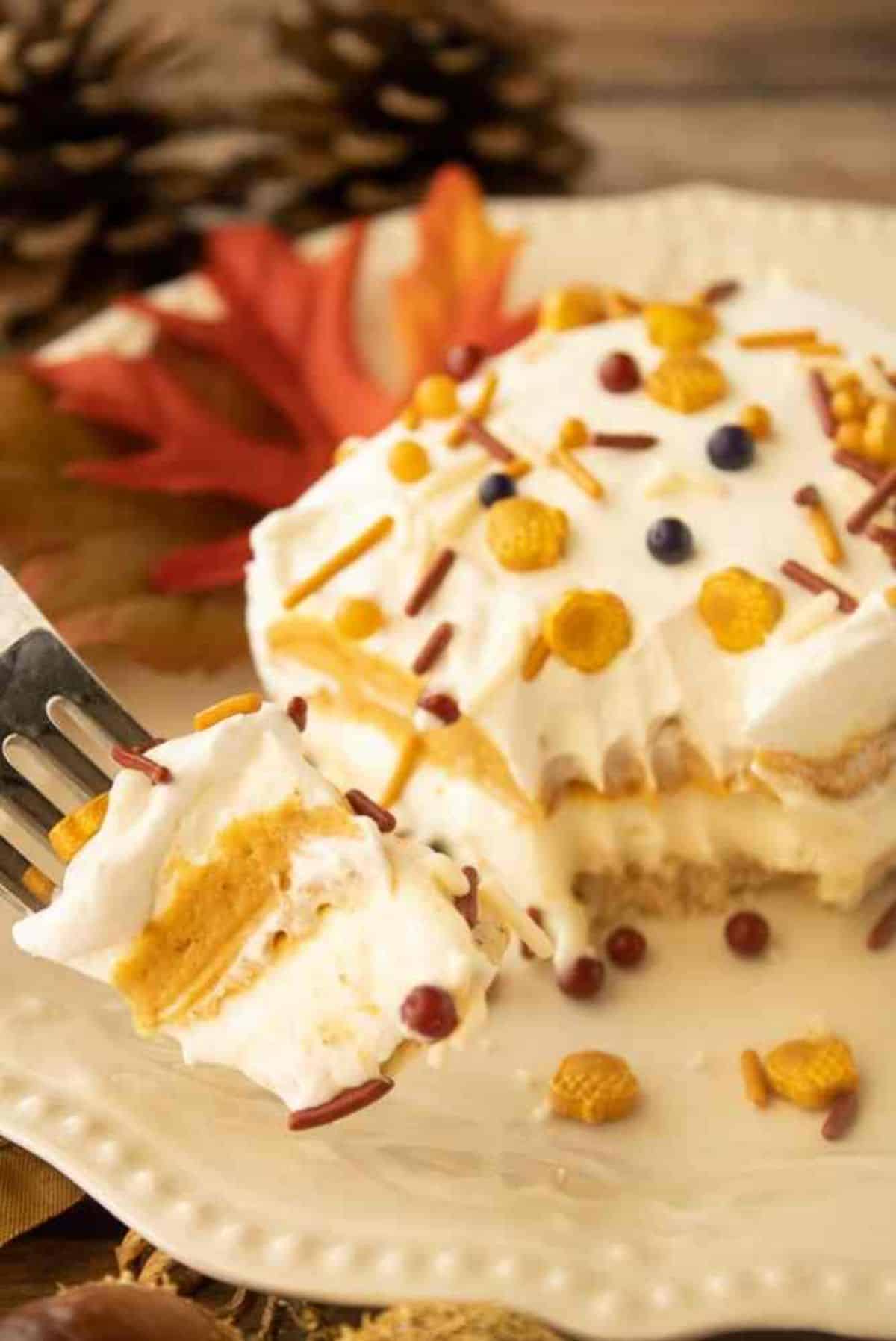 This dessert features layers of velvety pumpkin puree, luscious cream cheese frosting, and delicate layers of graham crackers or ladyfingers. The pumpkin puree is seasoned with warm spices like cinnamon, nutmeg, and ginger, creating a rich and aromatic flavor reminiscent of the beloved pumpkin pie.
The cream cheese frosting adds a tangy and creamy element, perfectly complementing the sweetness of the pumpkin puree.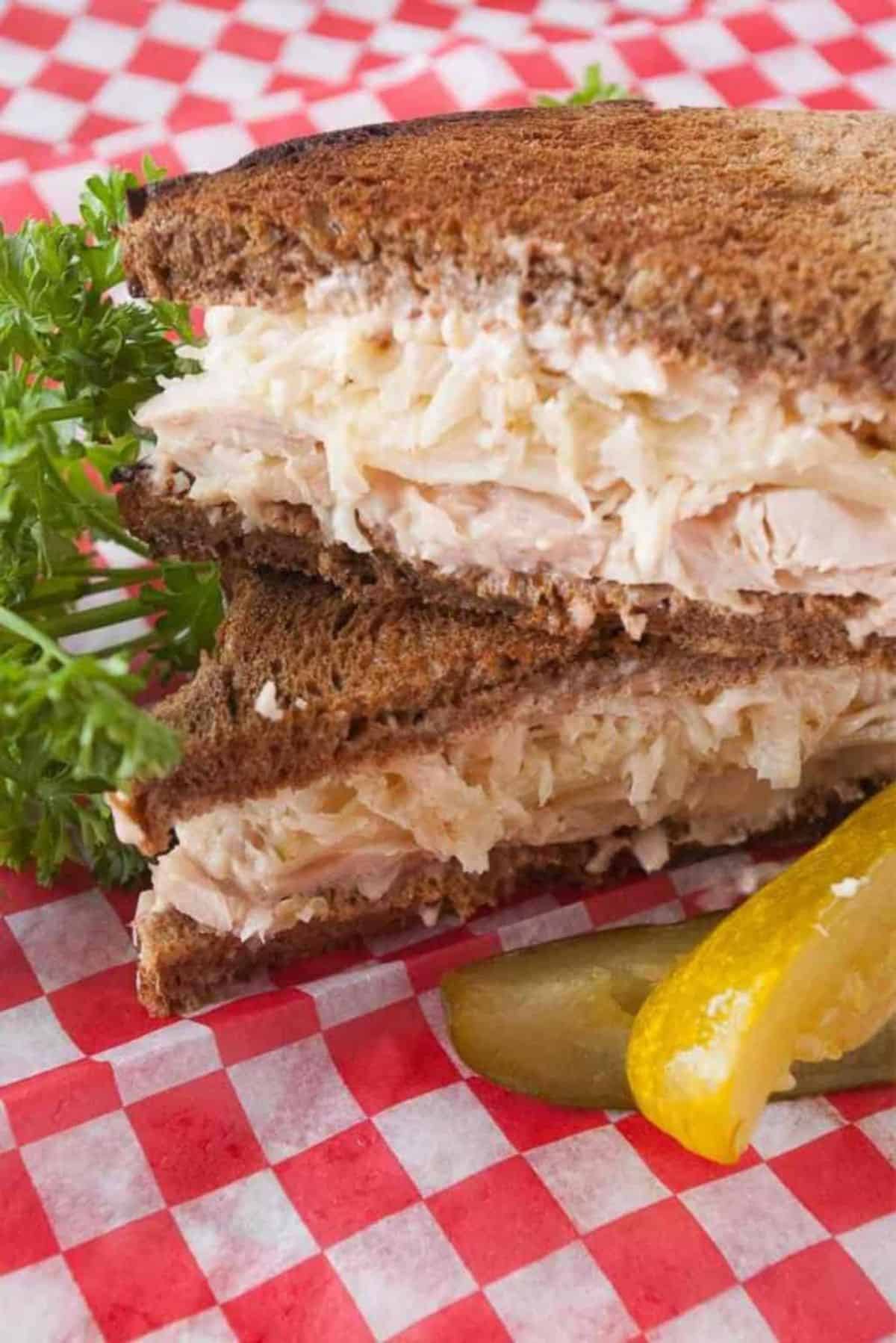 This sandwich is a delightful twist on the classic Reuben, swapping out the corned beef for succulent slices of leftover turkey from Thanksgiving or any other time of the year.
The taste and flavor of the Easy Turkey Reuben are simply mouthwatering, with the savory and tender turkey slices paired with tangy sauerkraut, creamy Thousand Island dressing, and gooey Swiss cheese, all sandwiched between slices of hearty rye bread.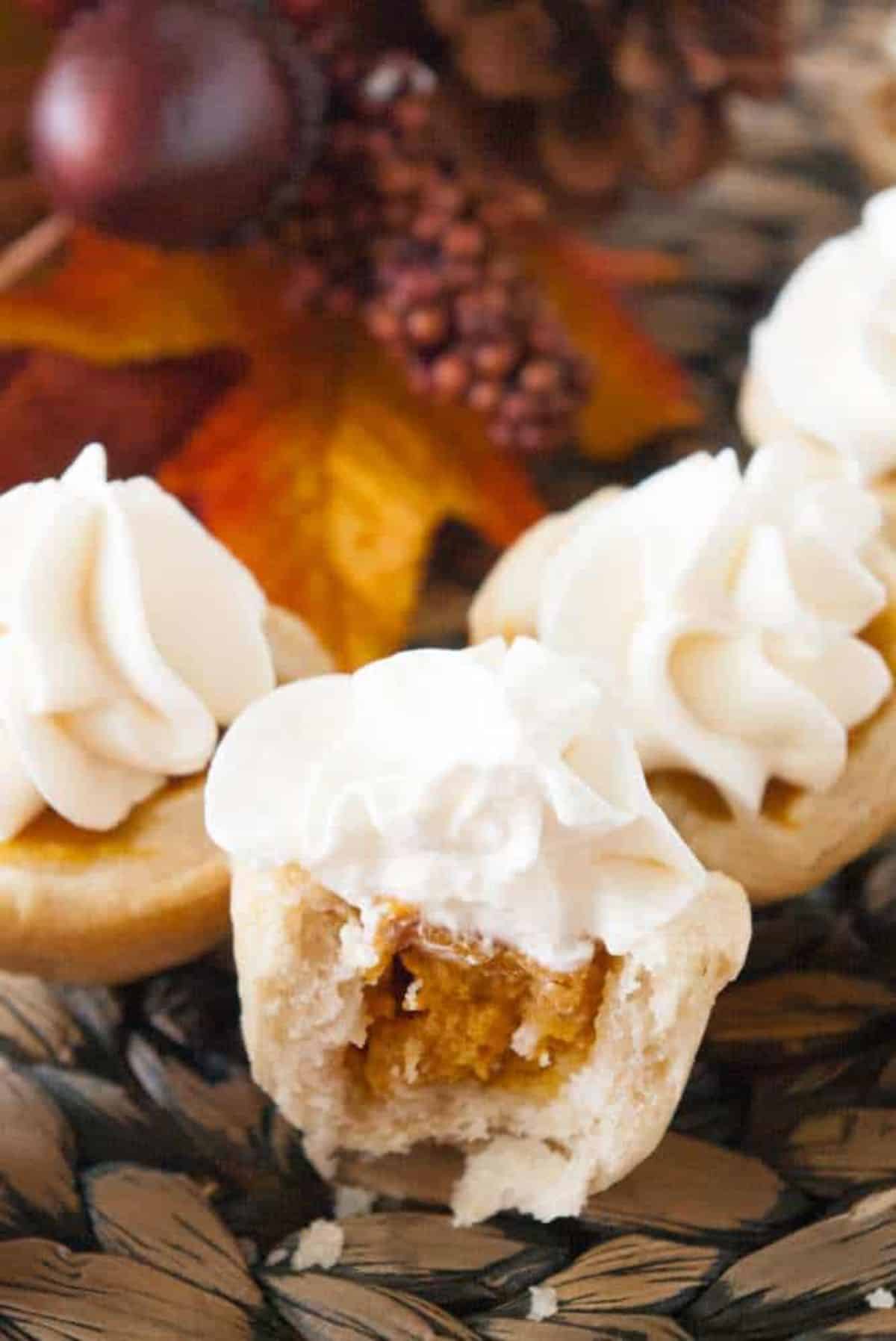 These miniature desserts are bursting with fall's rich and cozy flavors, making them a perfect treat for any pumpkin lover.
Each bite is a heavenly flavor explosion caused by a luscious pumpkin pie filling spiced to perfection with cinnamon, nutmeg, and ginger and nestled in a buttery and flaky pie crust.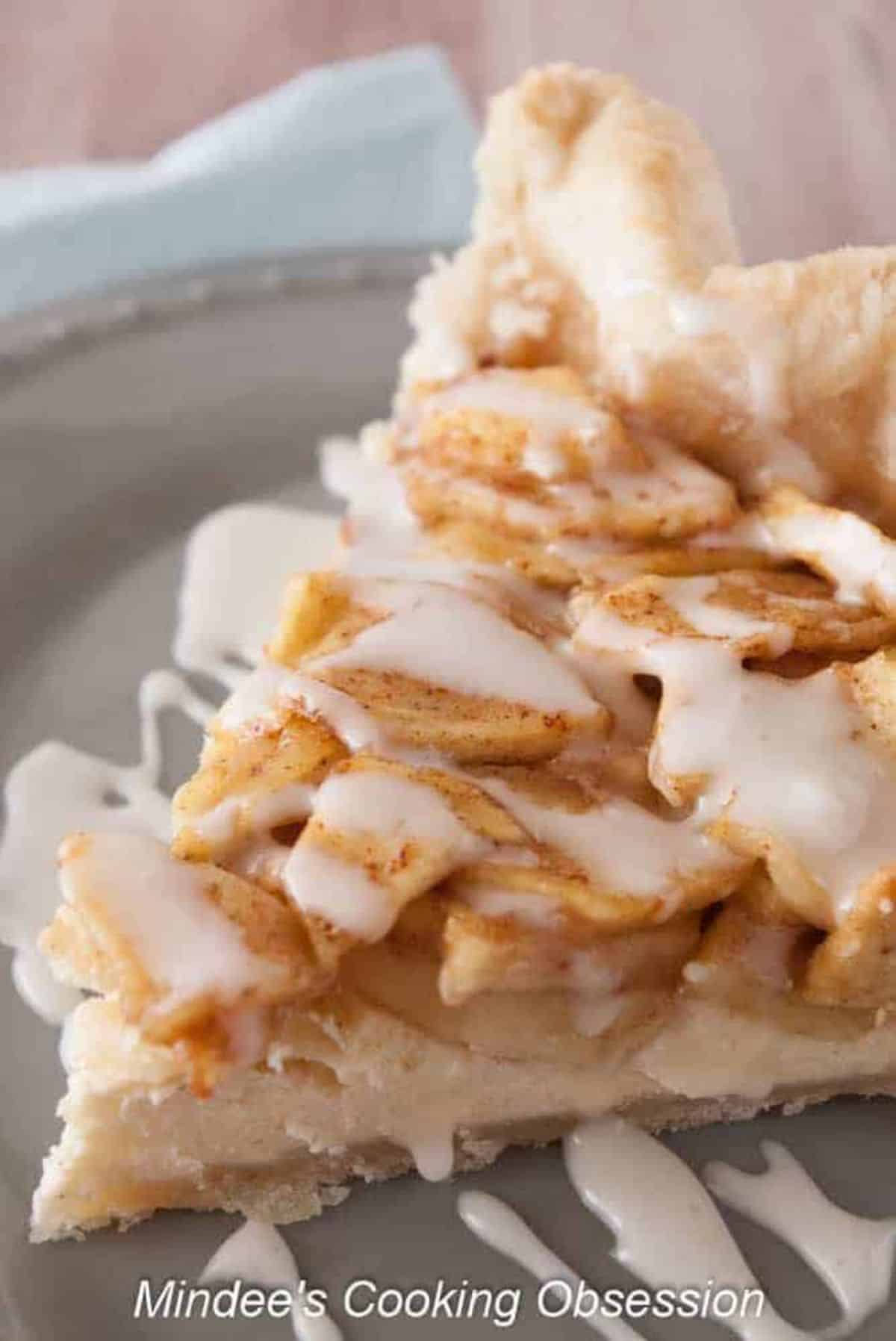 Apple Cheesecake Pie is a true indulgence for the taste buds. What makes this recipe unique is the combination of creamy cheesecake with the tartness of apples, creating a beautiful contrast of flavors and textures.
The sweet and tangy apple slices add freshness and a lovely hint of tartness to the creamy and decadent cheesecake, making it an unforgettable dessert experience. And when it comes to pairing with sweet potatoes, Apple Cheesecake Pie is a perfect match.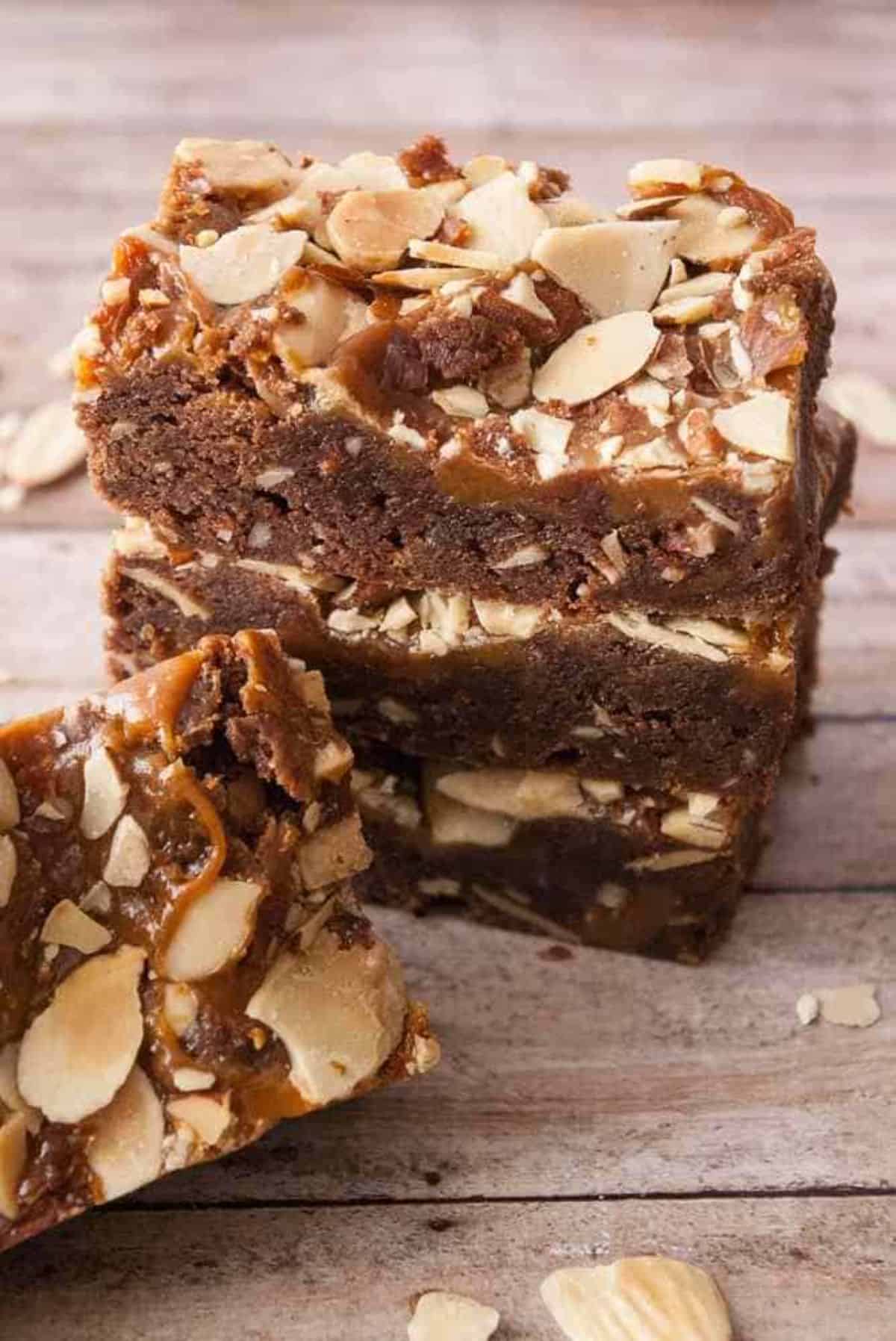 Sweet potatoes' natural sweetness and creamy texture perfectly complement the rich and indulgent flavors of the Caramel Fudge Nut Brownies.
Whether you serve them as a decadent dessert alongside a sweet potato casserole or enjoy them as a standalone treat, these brownies are perfect for sweet, sweet potatoes' earthy and sweet flavors.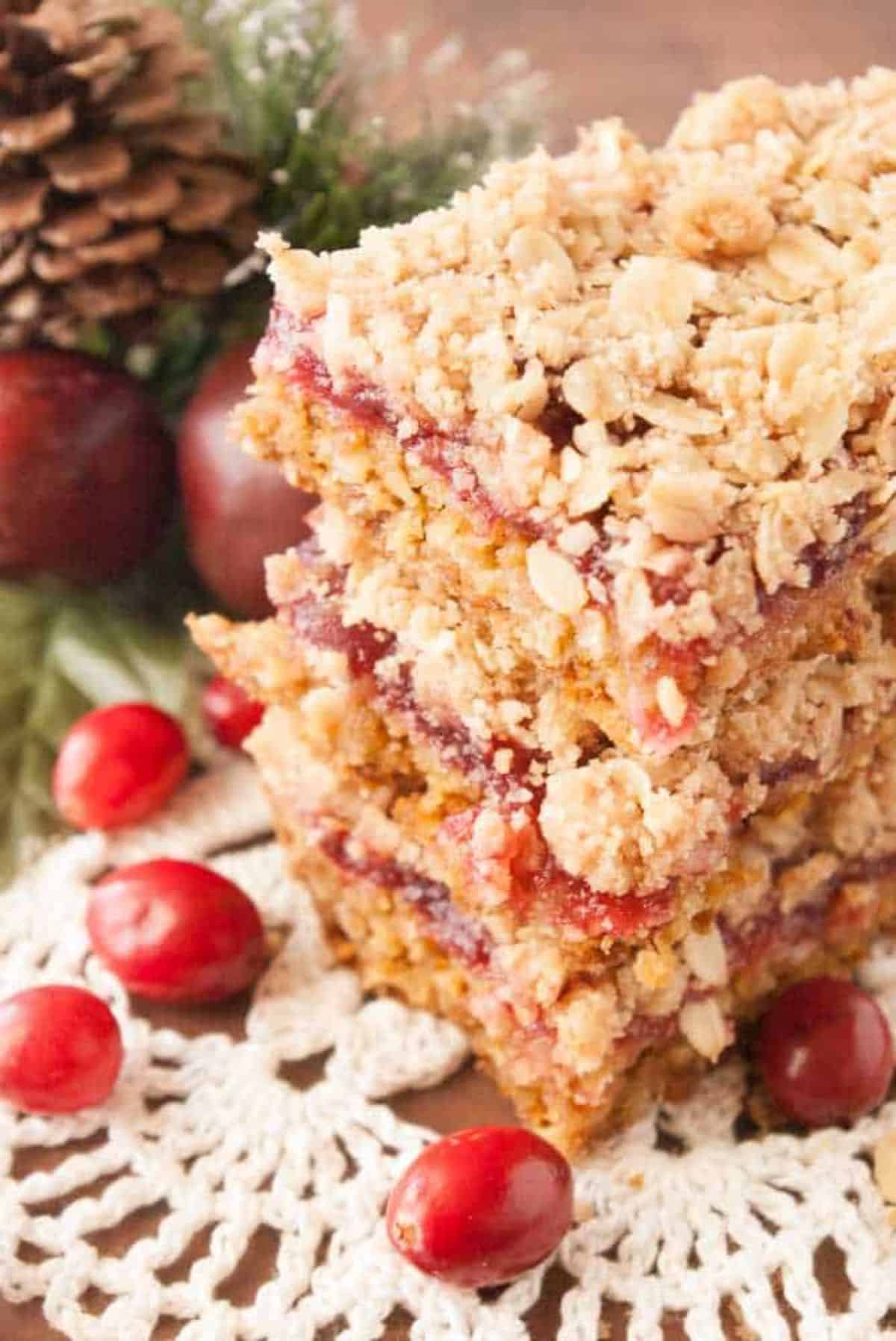 These bars are perfect for the holiday season, or anytime you're craving a burst of tartness. This recipe's combination of the tart cranberry filling and the sweet crumble topping makes this recipe unique, creating a delightful contrast of flavors and textures.
The sweet and buttery crumble pairs perfectly with the tangy cranberry filling, resulting in a mouthwatering treat.
This recipe is unique because of the pumpkin cake's rich, spiced flavors and the tangy, creamy cream cheese frosting, creating a perfect harmony of sweet and savory notes in every bite.
And why does Pumpkin Sheet Cake with Cream Cheese go well with sweet potatoes? Both sweet potatoes and pumpkin are iconic fall flavors that complement each other brilliantly.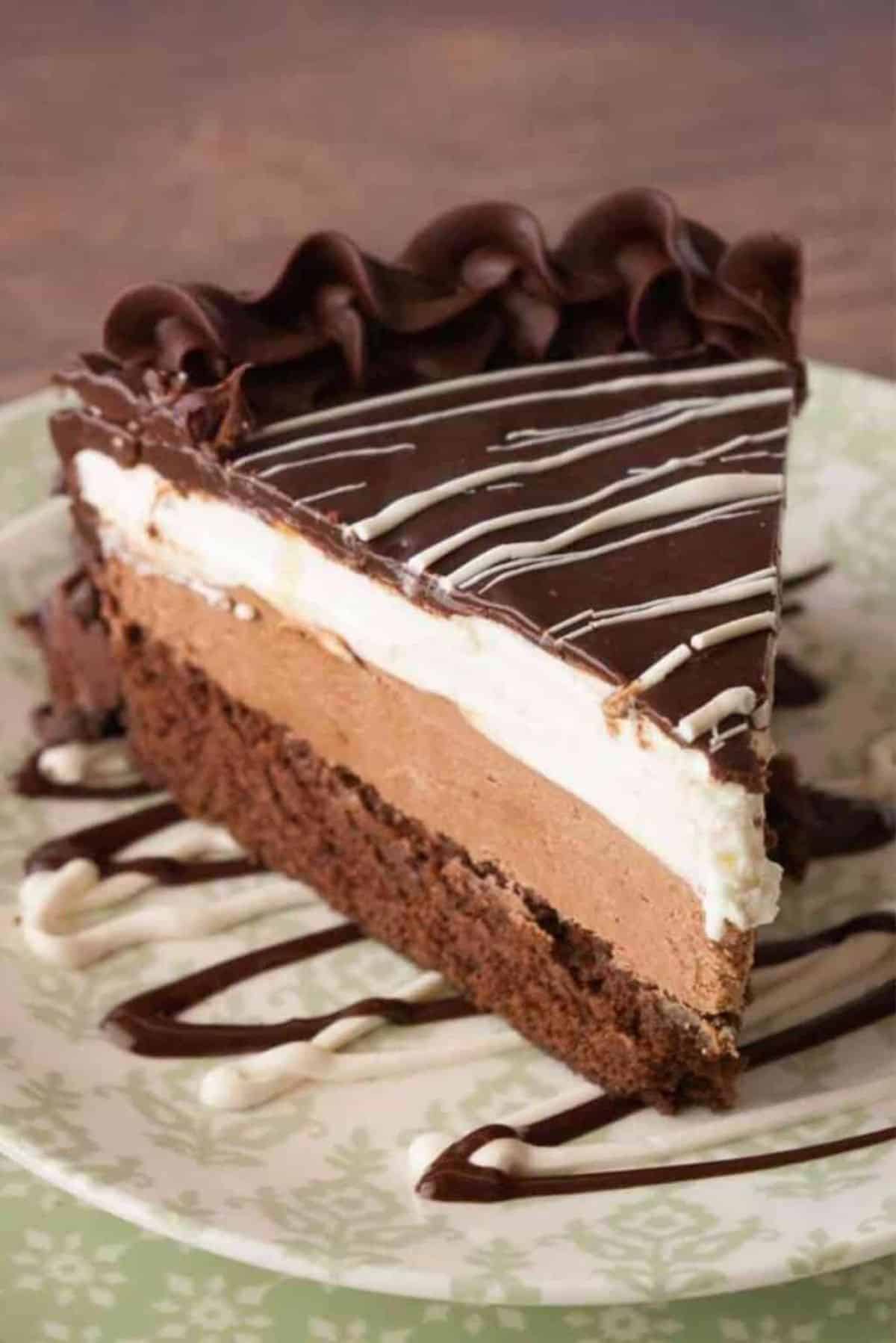 Indulge in pure luxury with the exquisite Black Tie Mousse Cake! This show-stopping dessert is a true treat for the senses, boasting a rich and velvety chocolate mousse between layers of luscious chocolate cake.
The taste is heavenly, with deep chocolate flavors balanced with sweetness. The texture is silky and smooth, melting in your mouth with each decadent bite.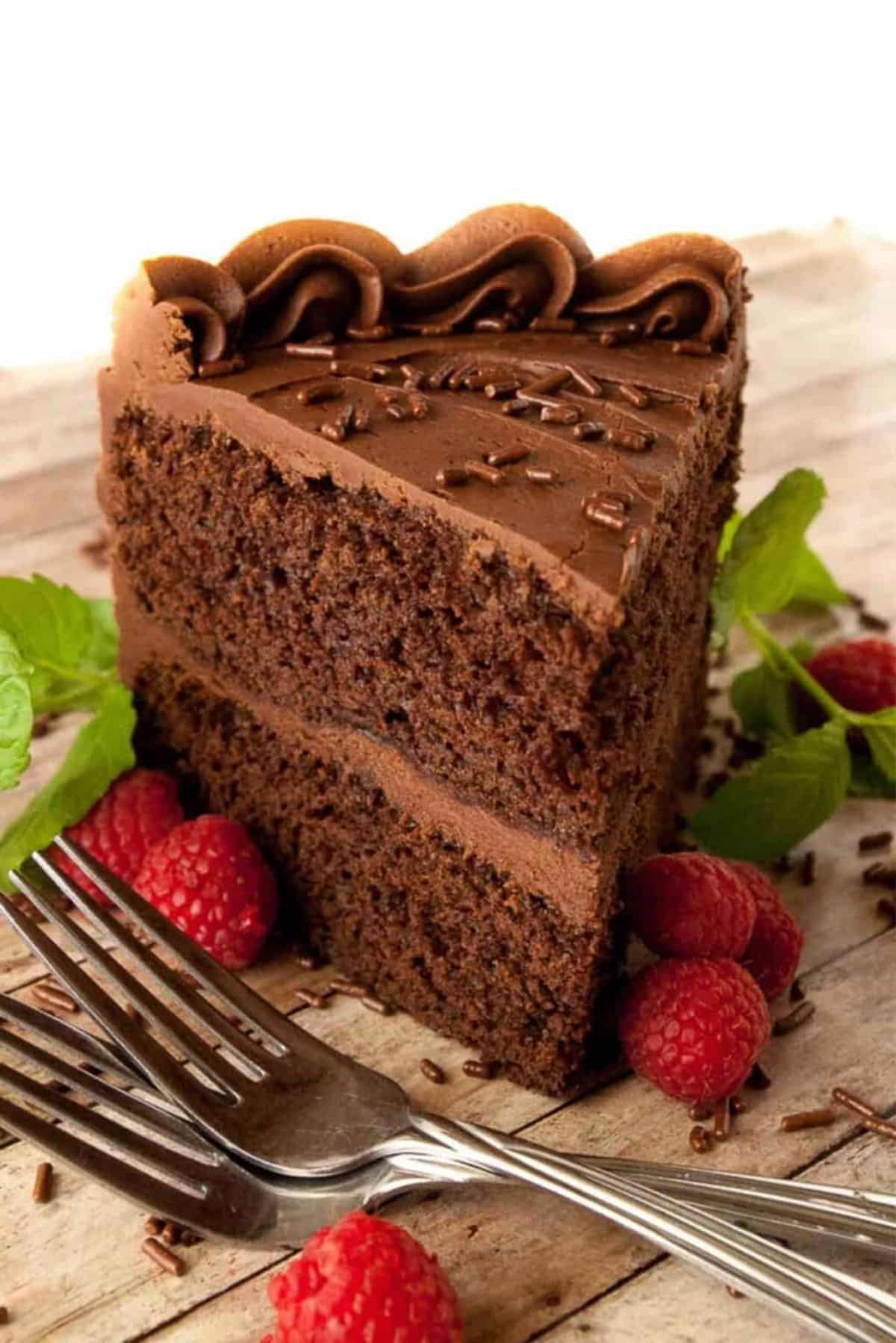 What makes this recipe unique is the sheer abundance of chocolate, making it a true chocoholic's delight. This cake is a chocolate lover's fantasy, from the moist layers to the luscious ganache and creamy frosting.
Sweet potatoes' natural sweetness and creaminess complement Death by Chocolate Cake's rich and intense flavors.
Serving this indulgent dessert alongside a dish featuring sweet potatoes, such as roasted sweet potato wedges or sweet potato casserole, adds a contrasting flavor profile and a touch of warmth and comfort to the dessert spread.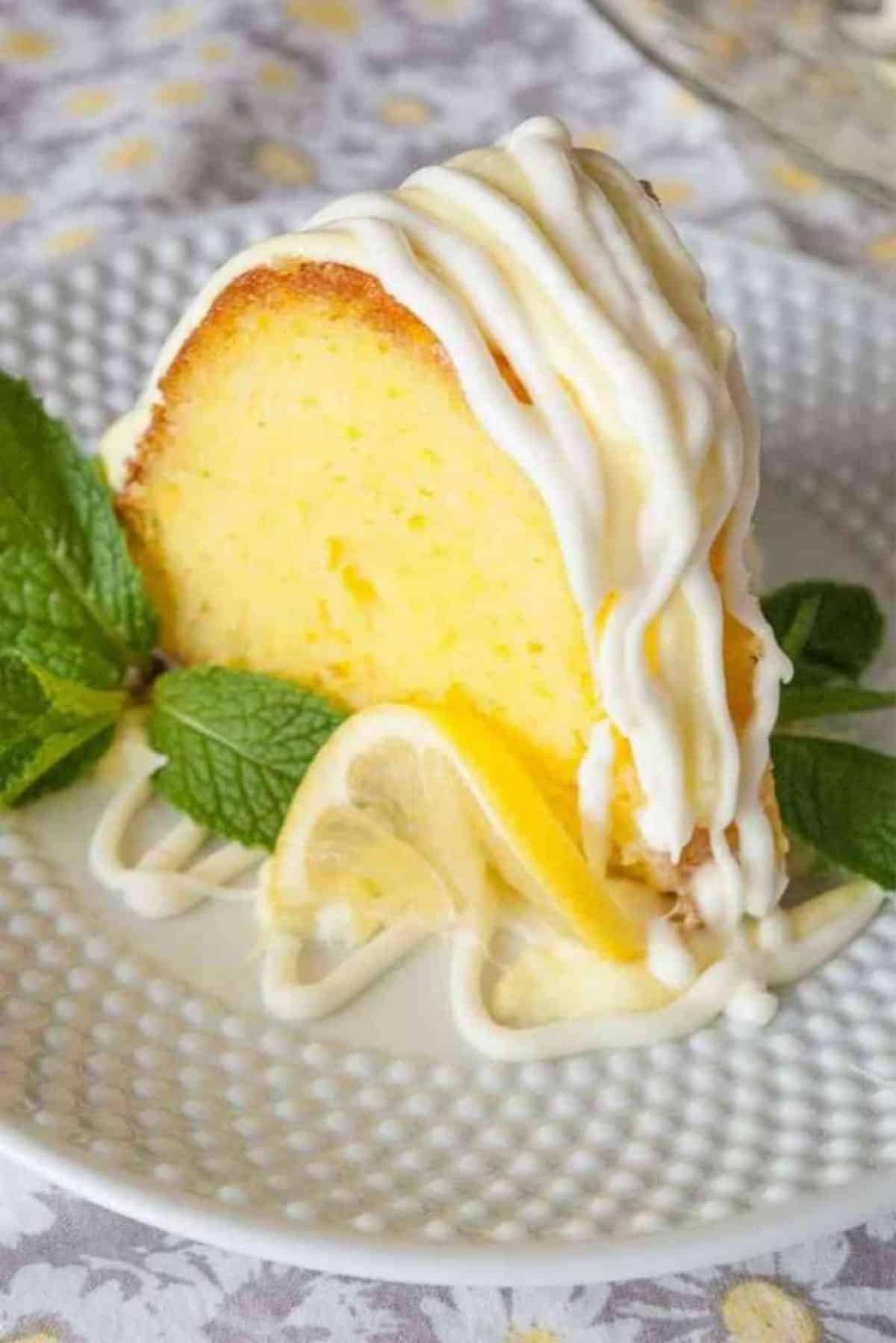 The bundt pan also creates a slightly denser texture, allowing the lemony glaze to seep into the cake and infuse it with even more flavor.
As for why it goes well with sweet potatoes, the tangy and citrusy flavor of the lemon bundt cake provides a refreshing contrast to sweet potatoes' natural sweetness and earthiness.
This zesty dessert and a dish featuring sweet potatoes, such as roasted sweet potato rounds or sweet potato fries, create a harmonious balance of flavors on the palate.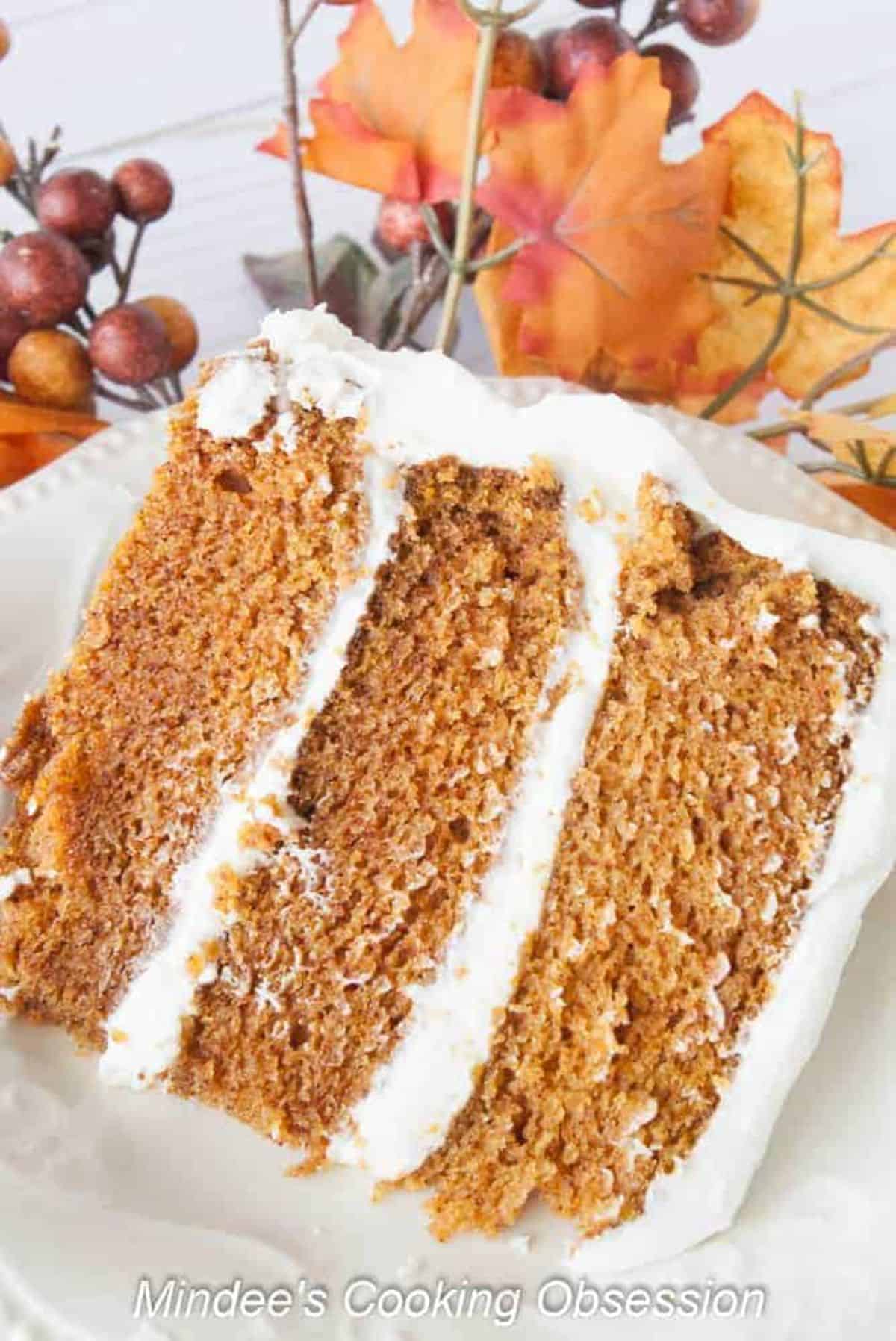 This cake is a true masterpiece that boasts a medley of flavors and textures that will tantalize your taste buds. The taste is rich, moist, and perfectly spiced, with a hint of sweetness to balance the natural sweetness of carrots.
This carrot cake is a symphony of flavors that come together perfectly. This recipe's triple-layer presentation makes it unique, with each layer showcasing the beautiful carrot dots and adding a delightful textural contrast to the cake.
Prepare to be blown away by the delectable delight of Cheesecake Swirled Chocolate Cake! This dessert perfectly marries two beloved classics - rich, velvety chocolate cake and creamy, tangy cheesecake.
The taste is divine, with a luscious combination of flavors to make your taste buds dance joyfully. The chocolate cake is rich, moist, and intensely chocolatey, while the cheesecake swirls add a luxurious tanginess that perfectly complements the chocolate's sweetness.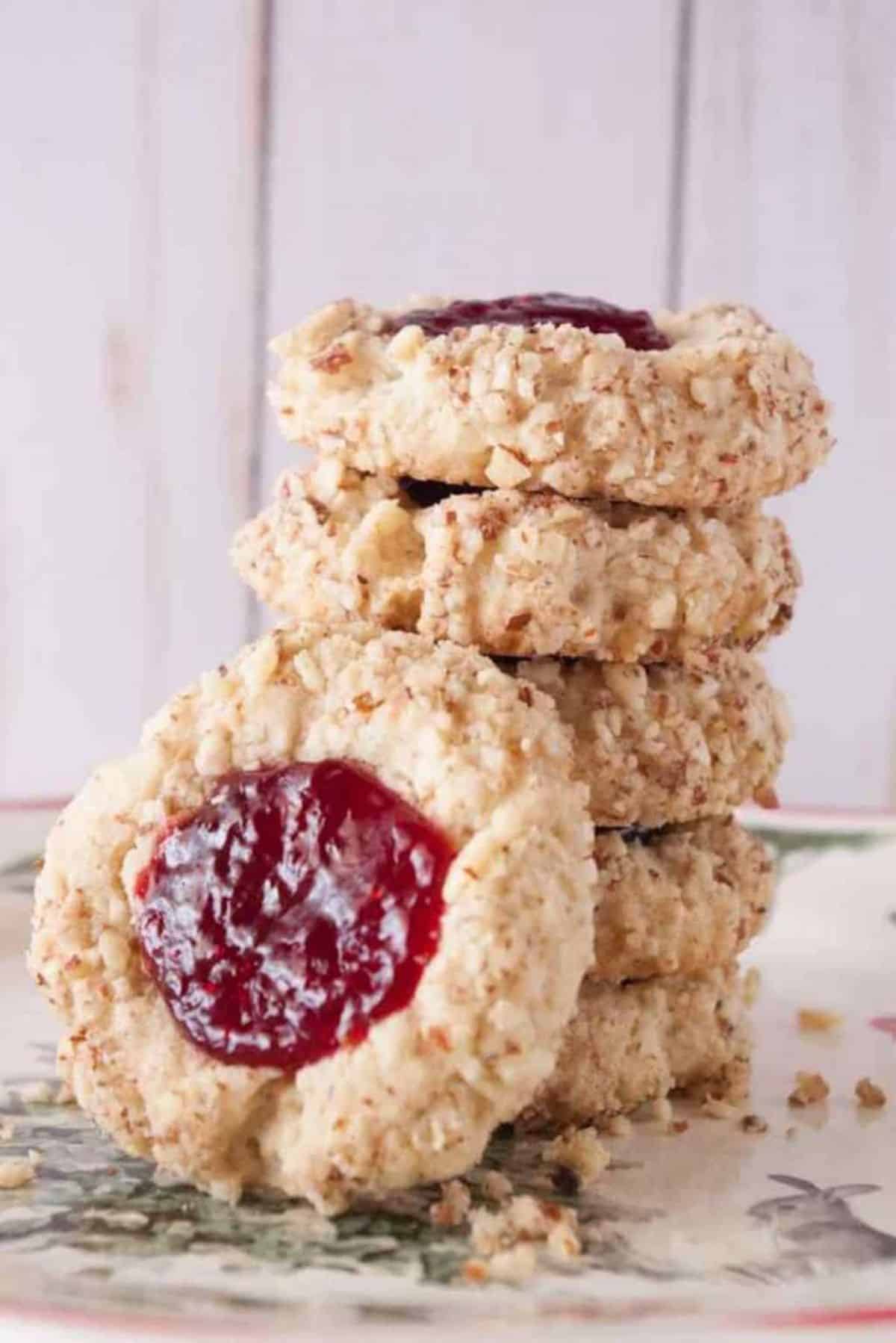 Sweet potatoes have a natural sweetness and earthy flavor that complements these cookies' warm, comforting flavors of the oatmeal and spices.
Serving Oatmeal Jam Thumbprint Cookies alongside a dish featuring sweet potatoes, such as sweet potato casserole or mash, creates a delightful balance of flavors that will impress your taste buds.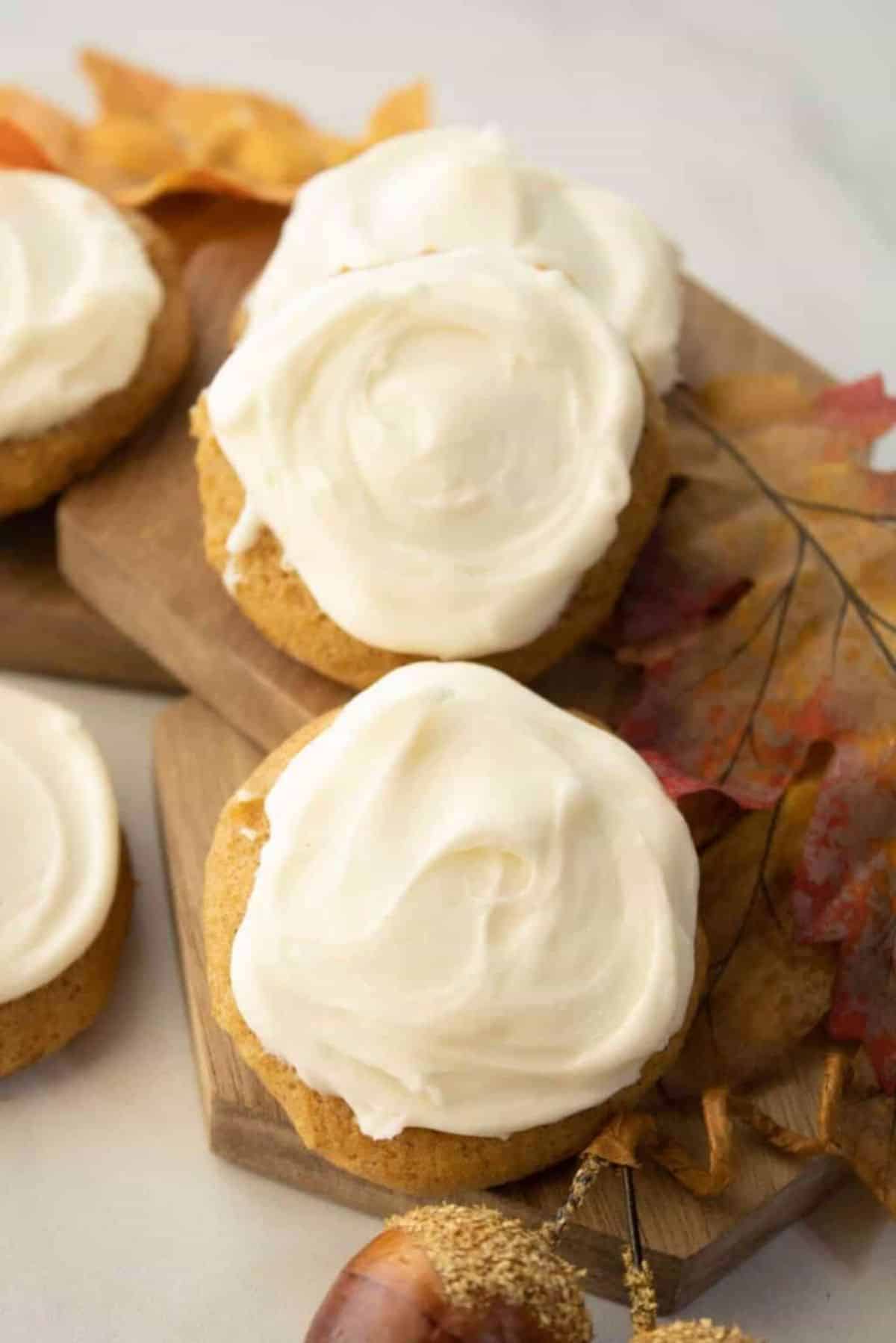 These cookies are the epitome of autumn flavors, featuring the perfect blend of rich pumpkin, warm spices, and tangy cream cheese frosting. The taste is divine, with a melt-in-your-mouth texture and a delightful balance of sweetness and spice.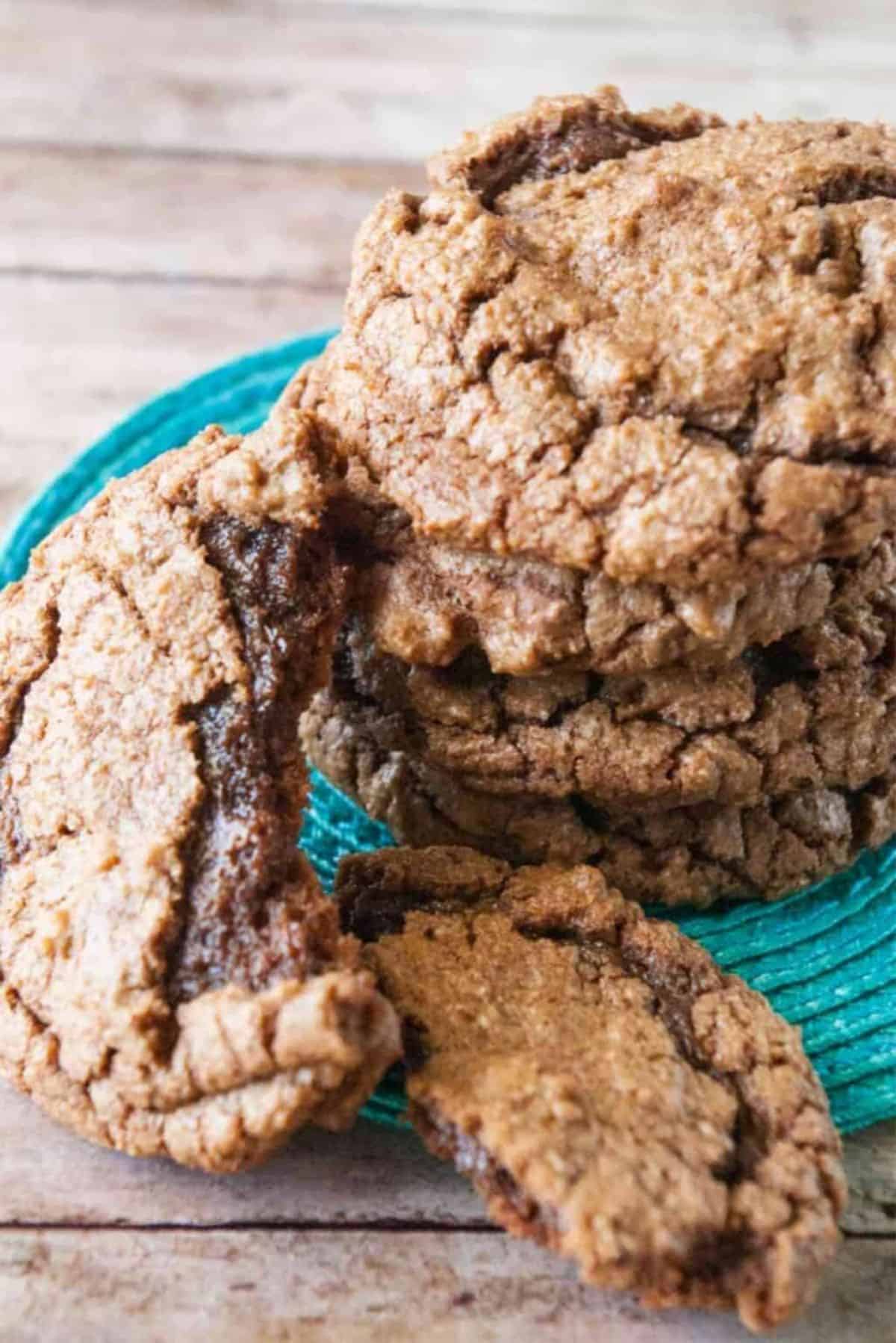 Combining the chewy brownie-like texture and the natural sweetness of sweet potatoes creates a harmonious flavor pairing that will surely please any food lover.
Whether you enjoy these cookies as an afternoon snack, a dessert, or a midnight treat, serving them alongside a sweet potato dish, such as roasted sweet potatoes or sweet potato casserole, will elevate the flavor experience to new heights.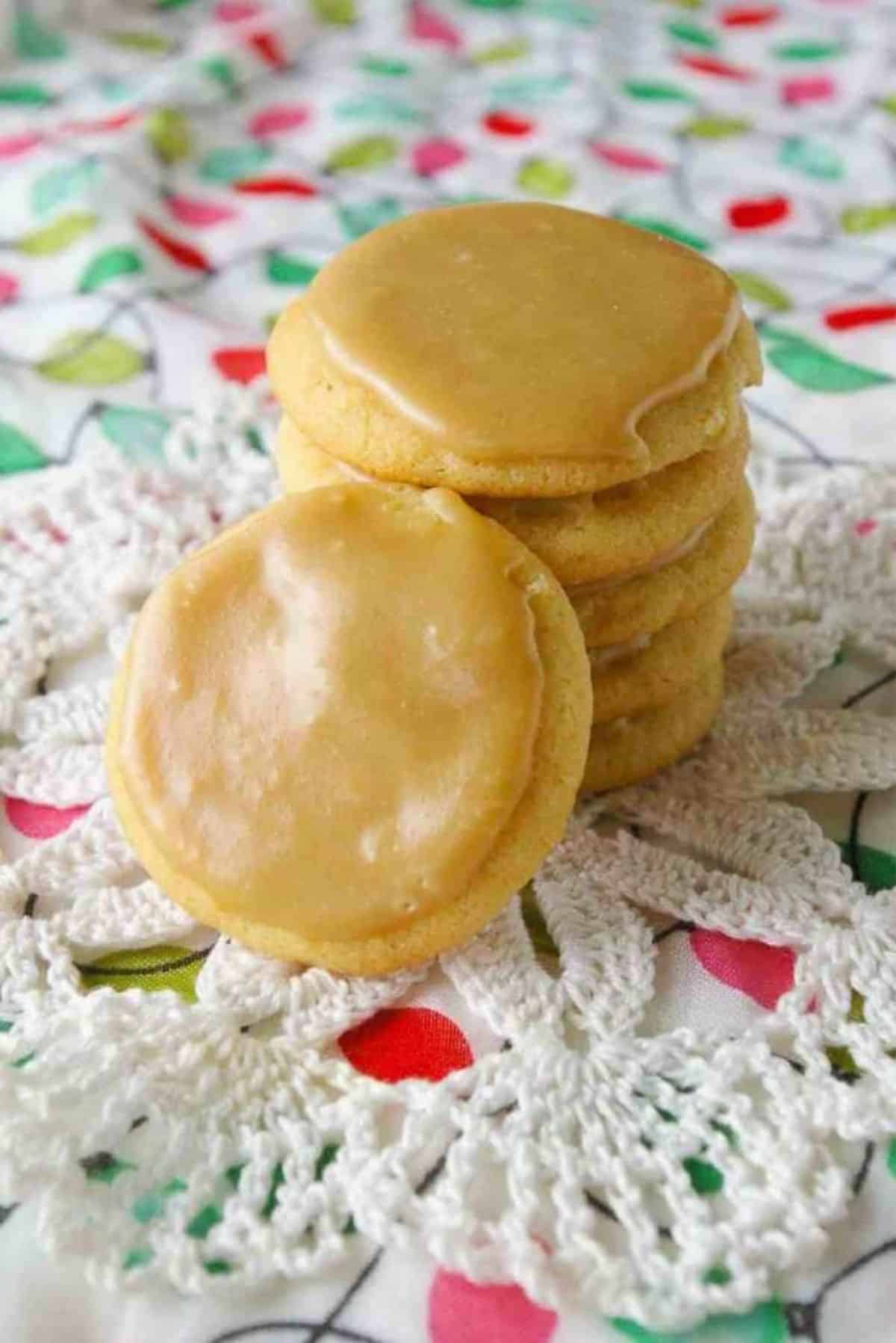 The cookies have a delicate crunch on the outside, giving way to a soft buttery interior perfectly complemented by the sweet and sticky caramel filling. These cookies are perfect for special occasions or satisfying your sweet tooth cravings.
So, treat yourself to the ultimate caramel and buttery goodness with Caramel Butter Cookies and elevate your culinary experience with the perfect pairing of sweet potatoes!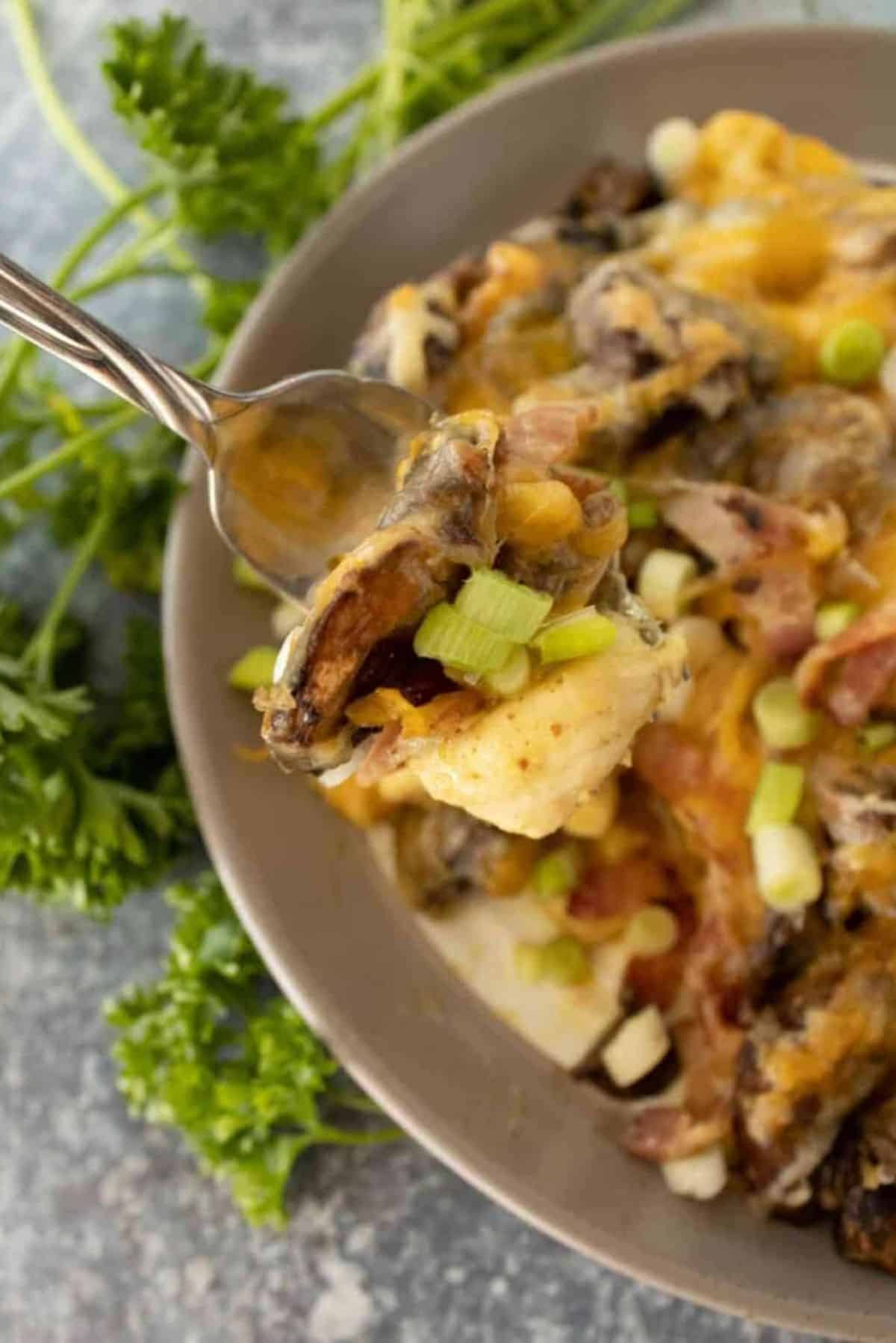 The tangy and slightly sweet honey mustard sauce with the salty and smoky bacon flavors and the creamy richness of melted cheese create a genuinely irresistible flavor profile.
The dish is easy to prepare with simple ingredients such as chicken, honey, mustard, cheese, and bacon. It is perfect for a delicious weeknight dinner or special occasion meal.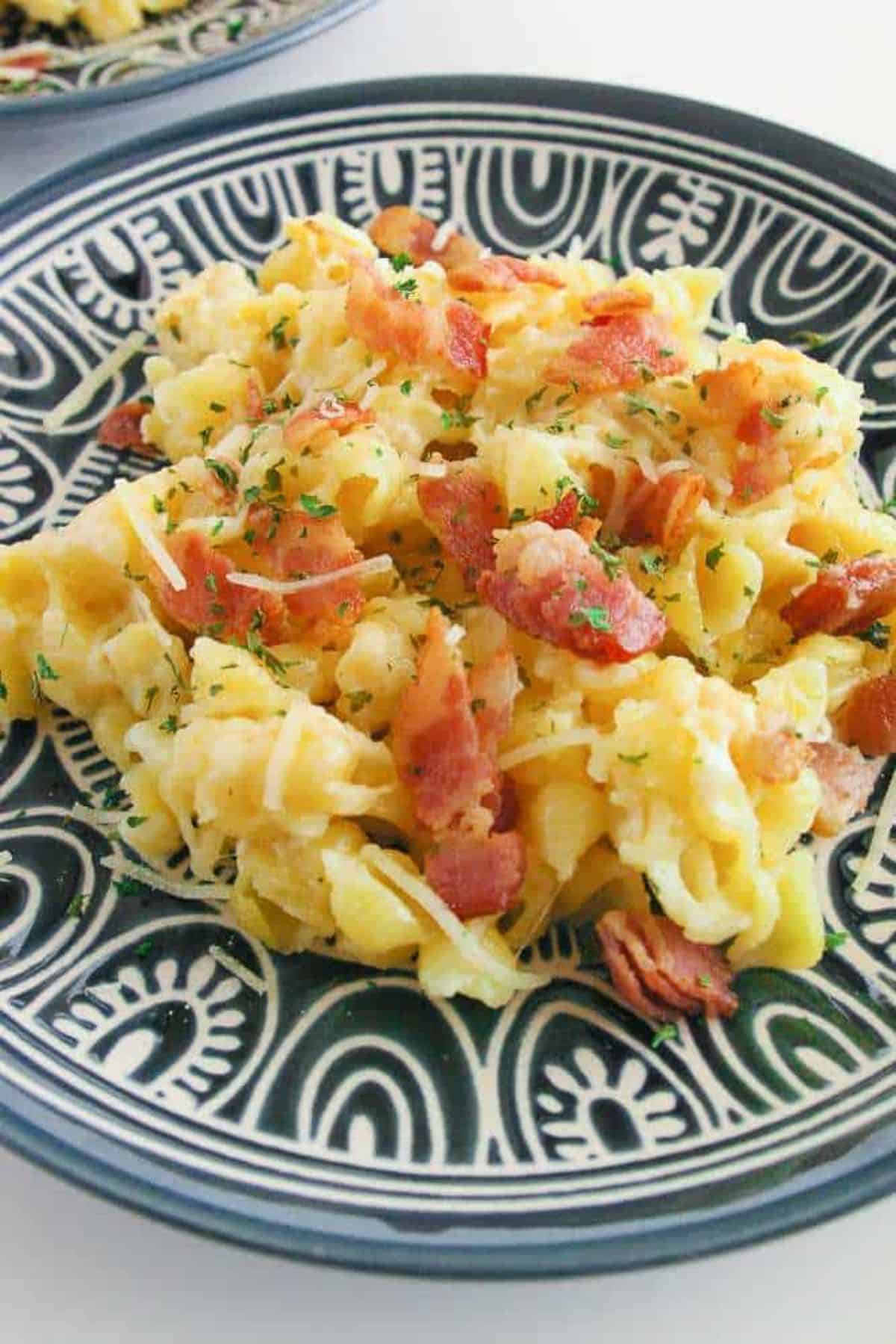 Different cheeses create a complex and indulgent flavor profile that will please even the most discerning food enthusiast. The creamy, cheesy sauce coats each macaroni noodle, providing a luscious and decadent bite in every spoonful.
Whether serving it as a side dish with roasted sweet potatoes or incorporating sweet potato puree into the mac and cheese, this Slow Cooker Mac and Cheese is a comforting classic.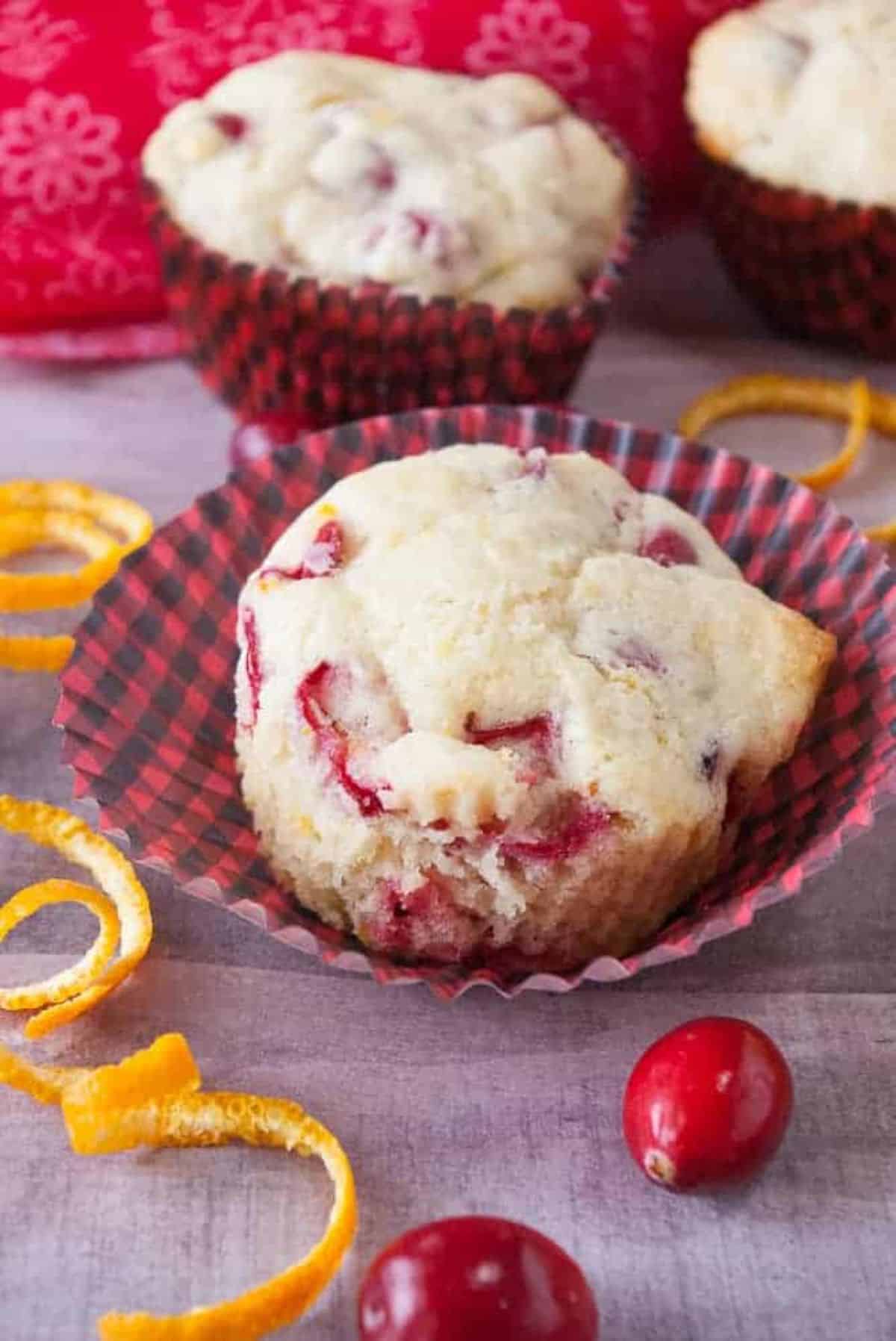 Indulge in a burst of tangy-sweet flavors with Cranberry Orange Muffins! These delightful baked treats are a symphony of taste sensations that will awaken your taste buds.
The tangy cranberries and the bright citrus notes from the orange zest create a vibrant flavor profile perfect for a foodie who appreciates unique and bold flavors.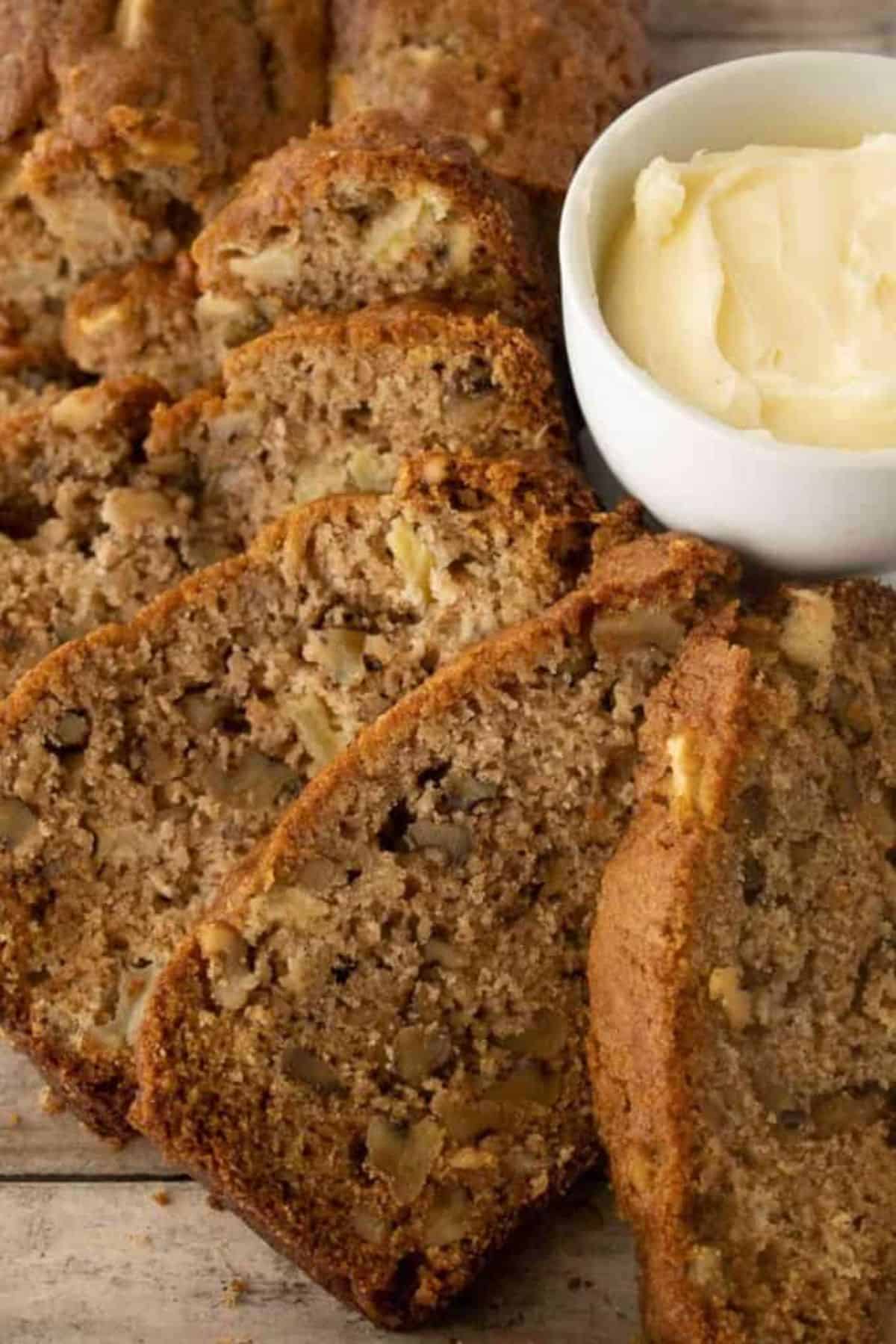 The natural sweetness of the apples pairs perfectly with the earthy richness of the walnuts, creating a delightful contrast of textures and flavors.
What makes this recipe unique is the addition of walnuts, which add a crunchy and nutty dimension to the bread, elevating it to a new level of deliciousness. Mixing sweet apples, warm spices, and crunchy walnuts creates a perfect balance of flavors.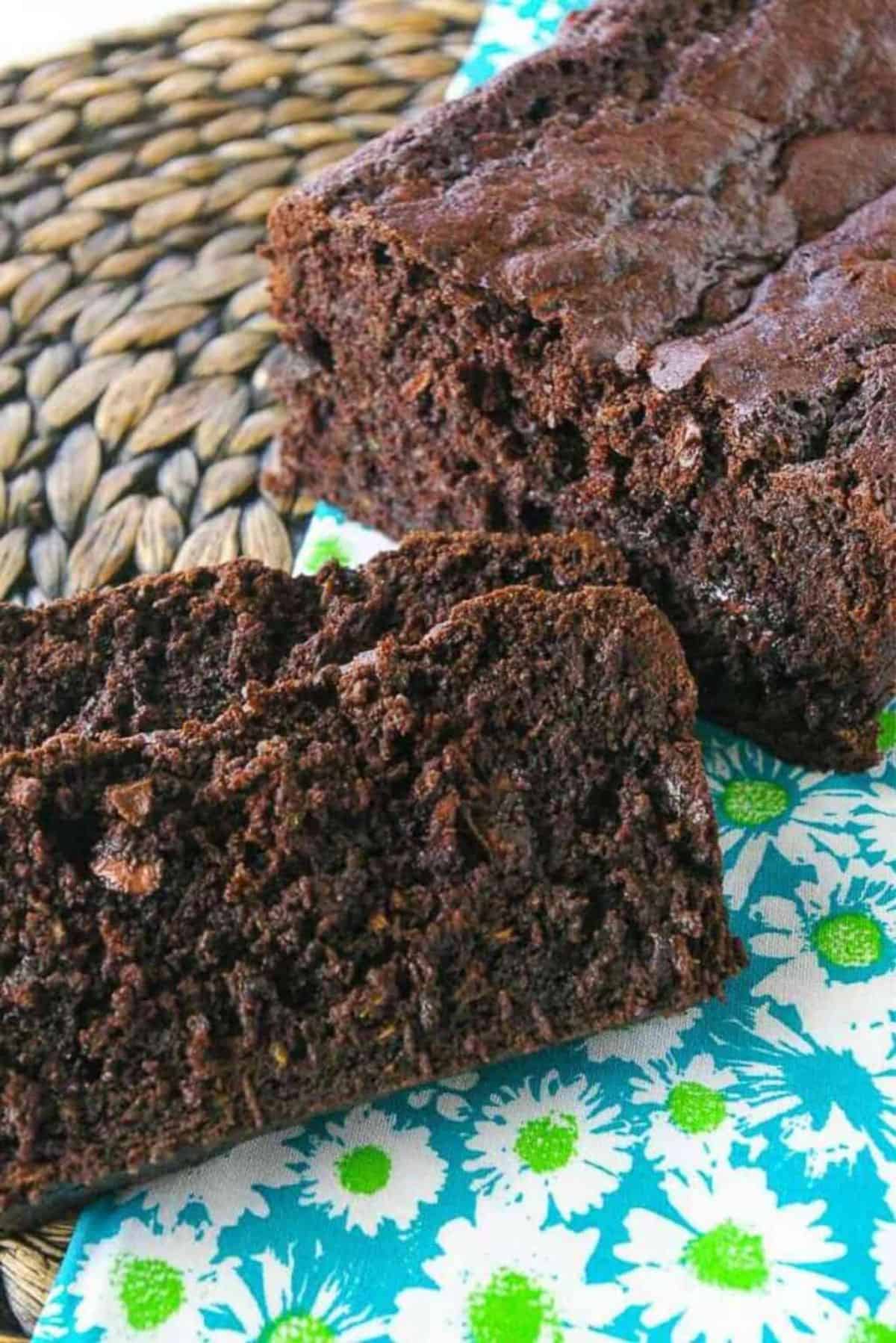 The richness of the chocolate in the Ultimate Chocolate Zucchini Bread is perfectly complemented by the natural sweetness and earthy notes of sweet potatoes, creating a harmonious blend of flavors that will satisfy any foodie's craving for indulgence.
Together, they perfectly pair rich, chocolaty goodness and natural sweetness to delight your taste buds and satisfy your dessert cravings.
Final Thoughts
Sweet potatoes are versatile and nutritious ingredients in many recipes to satisfy your sweet tooth. Whether cooking for a special occasion, a cozy family dinner, or simply treating yourself to a tasty treat, these 27 recipes will impress.
So go ahead and explore the wide range of culinary creations that go well with sweet potatoes, and indulge in the irresistible flavors and textures this special ingredient offers. Happy cooking, and enjoy your sweet potato culinary adventures!