Celebrate your special day in a unique and memorable way with a delicious birthday brunch. It's a popular trend for a relaxed and social gathering with friends and family.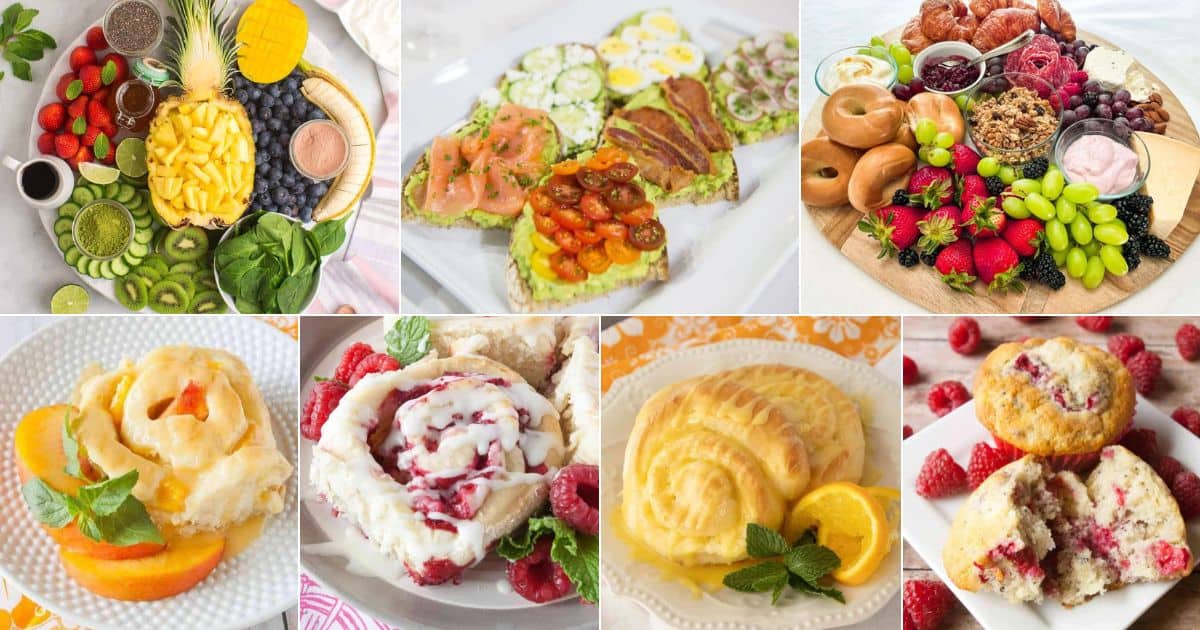 Elevate your special day with 31 creative and exciting brunch ideas that will make your day unforgettable. Let's get inspired and create an extraordinary birthday brunch experience.
Jump to:
Food Ideas
This list of food ideas will take your birthday brunch to the next level.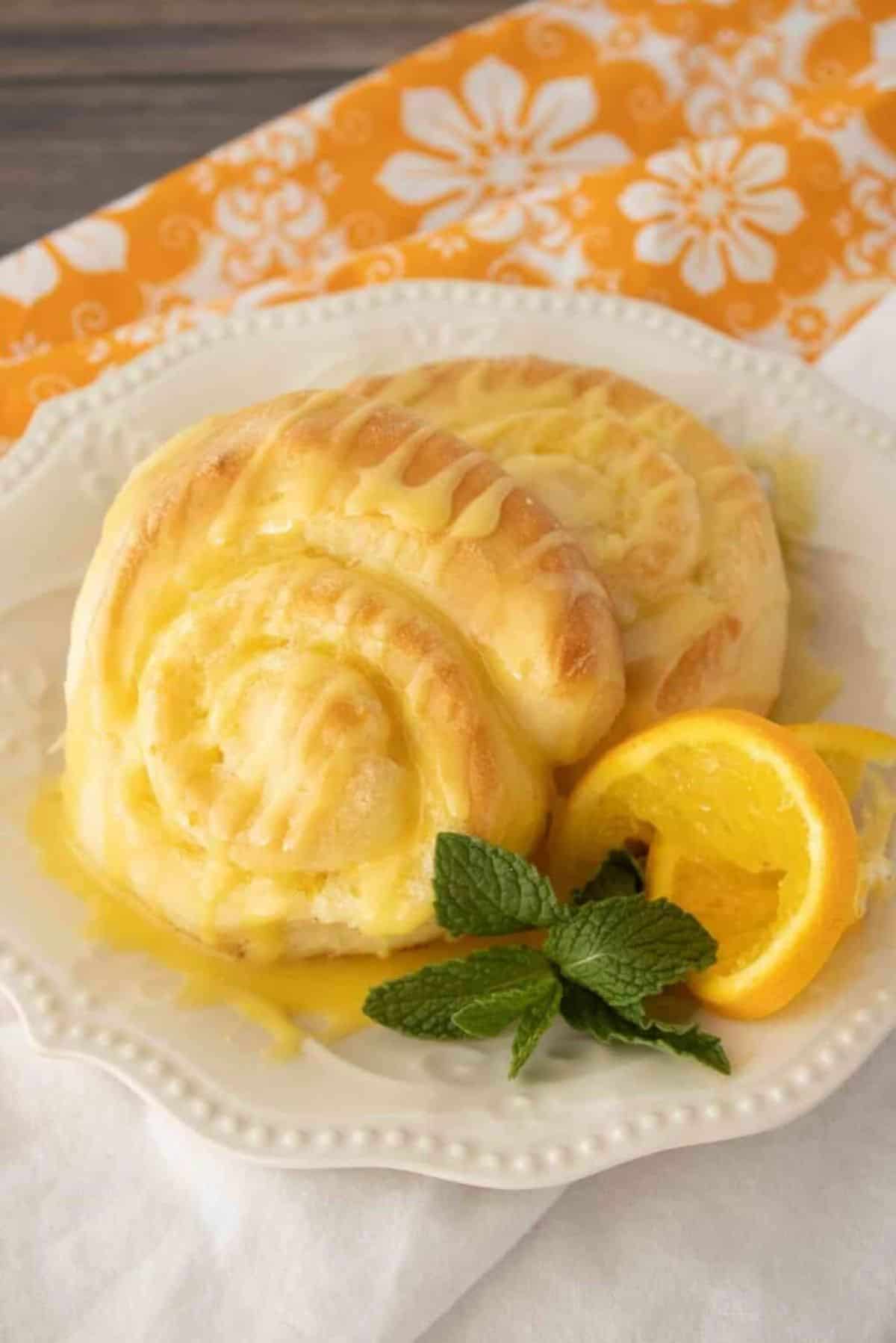 Orange rolls are a mouthwatering treat that can add a tangy and sweet flavor to your birthday celebration. These soft, fluffy, and citrusy rolls are typically made with a rich dough infused with fresh orange juice and zest and often glazed with sweet orange icing.
Including orange rolls in your birthday celebration is a perfect way to elevate your brunch or breakfast spread and impress your guests with a unique and delicious treat.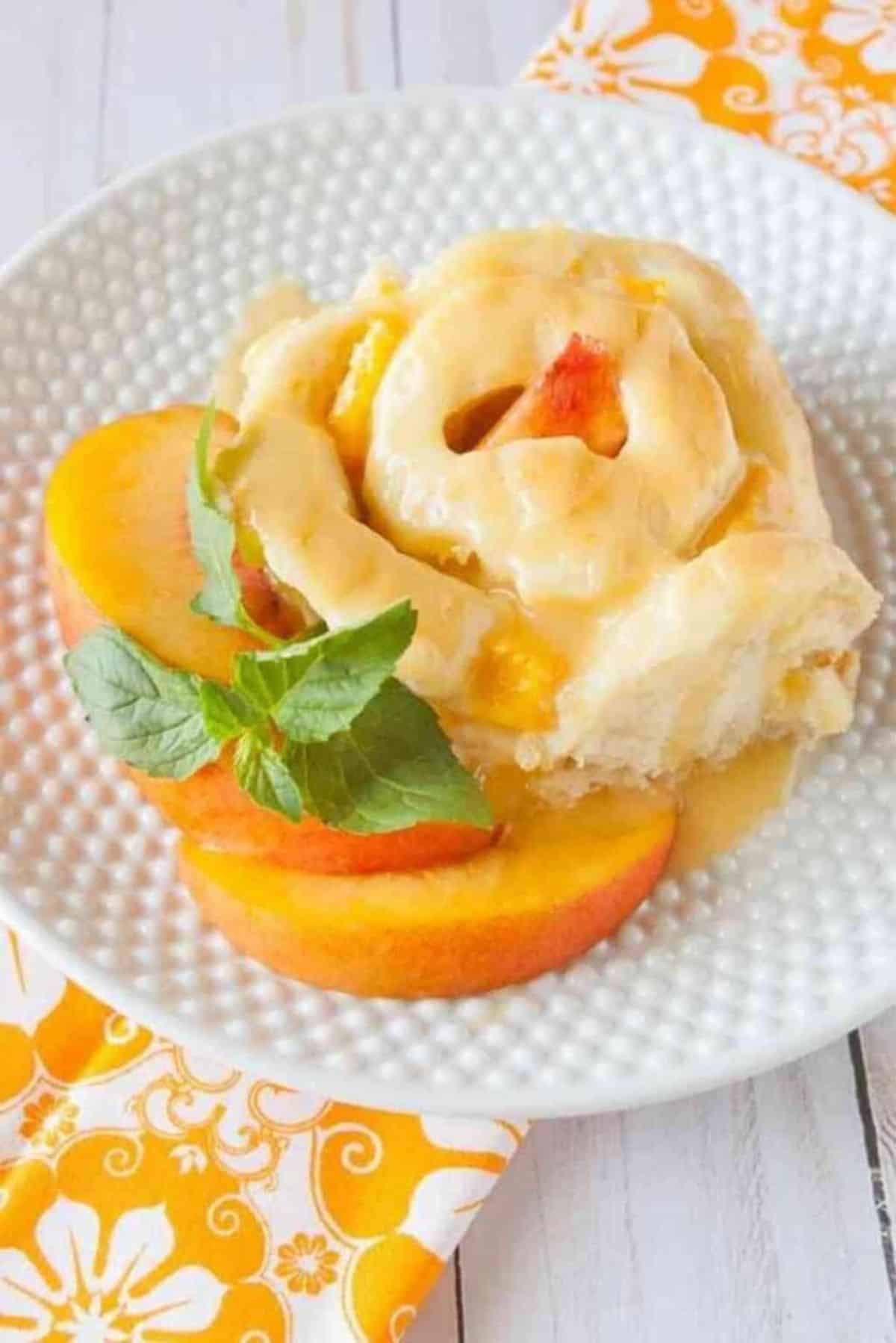 Including peach cobbler cinnamon rolls in your birthday celebration is a perfect way to treat yourself and your guests to a unique and delicious treat that will impress you.
The warm, comforting flavors of peach cobbler and the familiar comfort of cinnamon rolls make for a heavenly combination that will make your birthday celebration even more special and memorable.
An ice-cold Orange Julius on your birthday can be a delicious and refreshing way to start your special day or a delightful drink to accompany your birthday brunch.
The bright and zesty flavors of fresh orange juice and the creamy, smooth texture of milk create a lovely, refreshing, and indulgent contrast.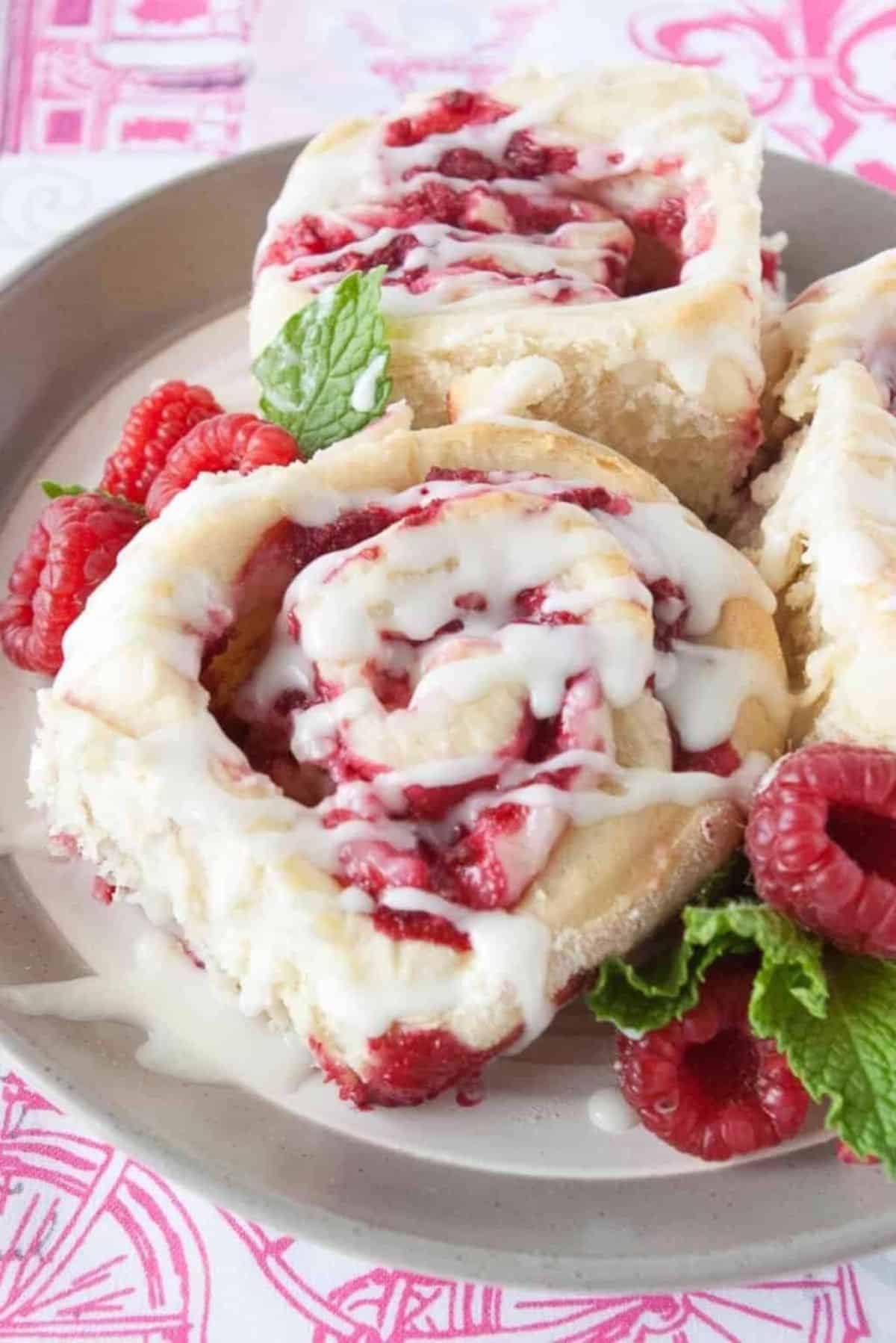 Raspberry Cheesecake Sweet Rolls are a delectable and indulgent treat that can elevate your birthday celebration to the next level.
These soft and fluffy rolls are filled with a luscious combination of sweet raspberry jam and creamy cheesecake filling, creating a heavenly flavor combination that will delight your taste buds.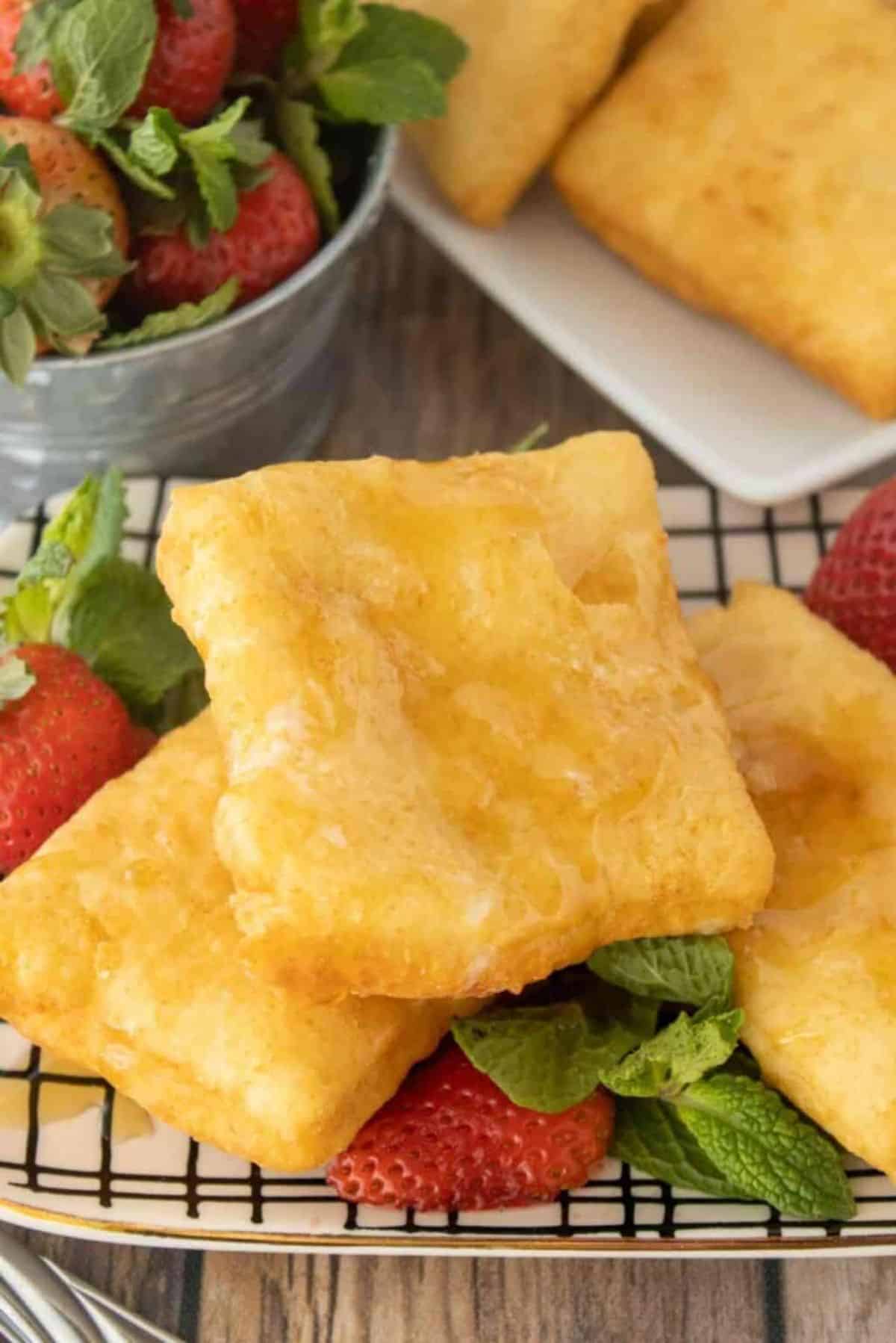 These delectable treats are made by frying traditional scone dough until they are crispy on the outside and tender on the inside.
The result is a heavenly combination of flaky, buttery goodness with a slightly crisp exterior that adds an irresistible texture to every bite.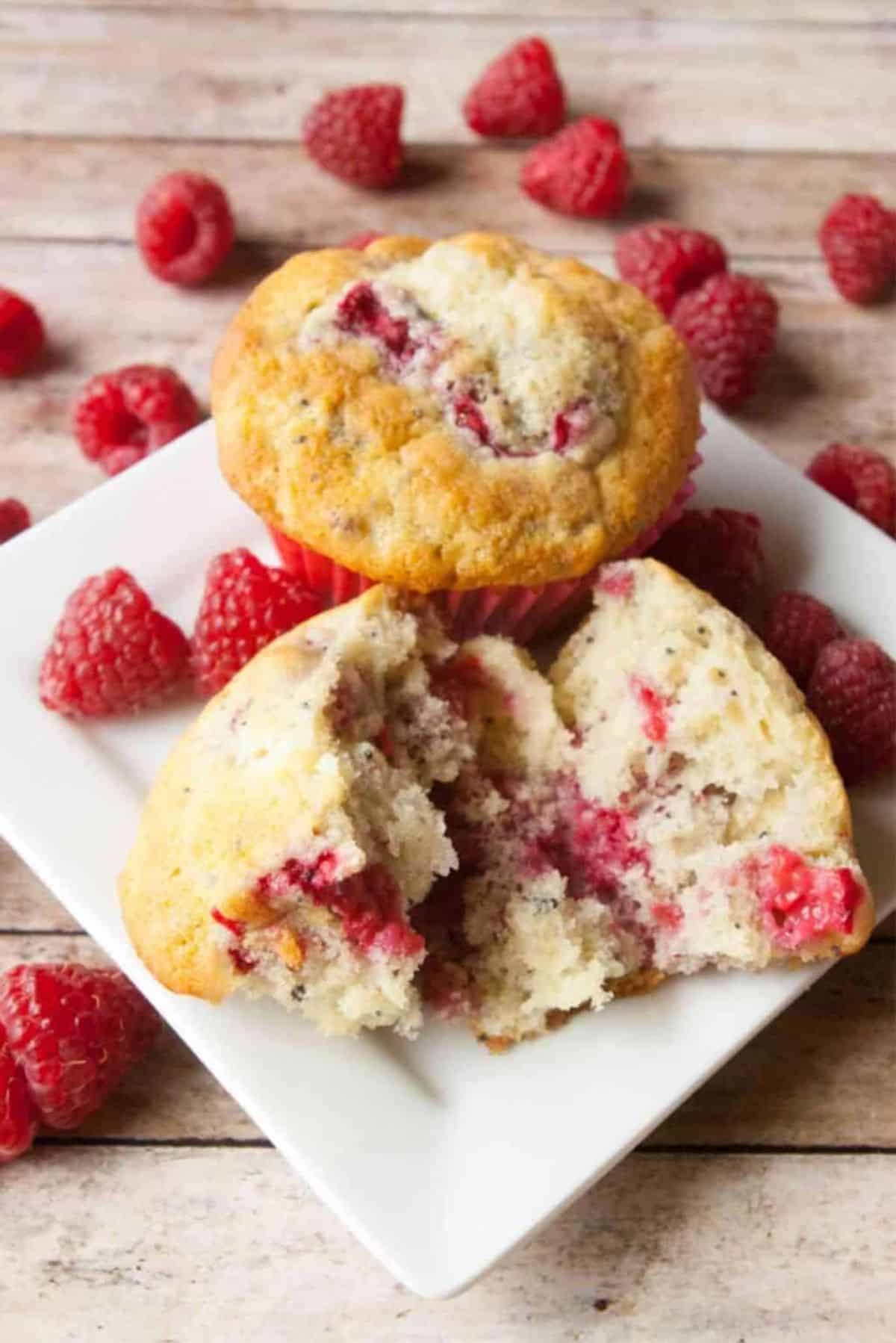 Including raspberries in your birthday spread can add a visually appealing pop of vibrant red color, making them an excellent addition to any celebration.
Raspberry Poppy Seed Muffins are a simple and easy-to-make treat that can be easily prepared, making them an ideal choice for any occasion.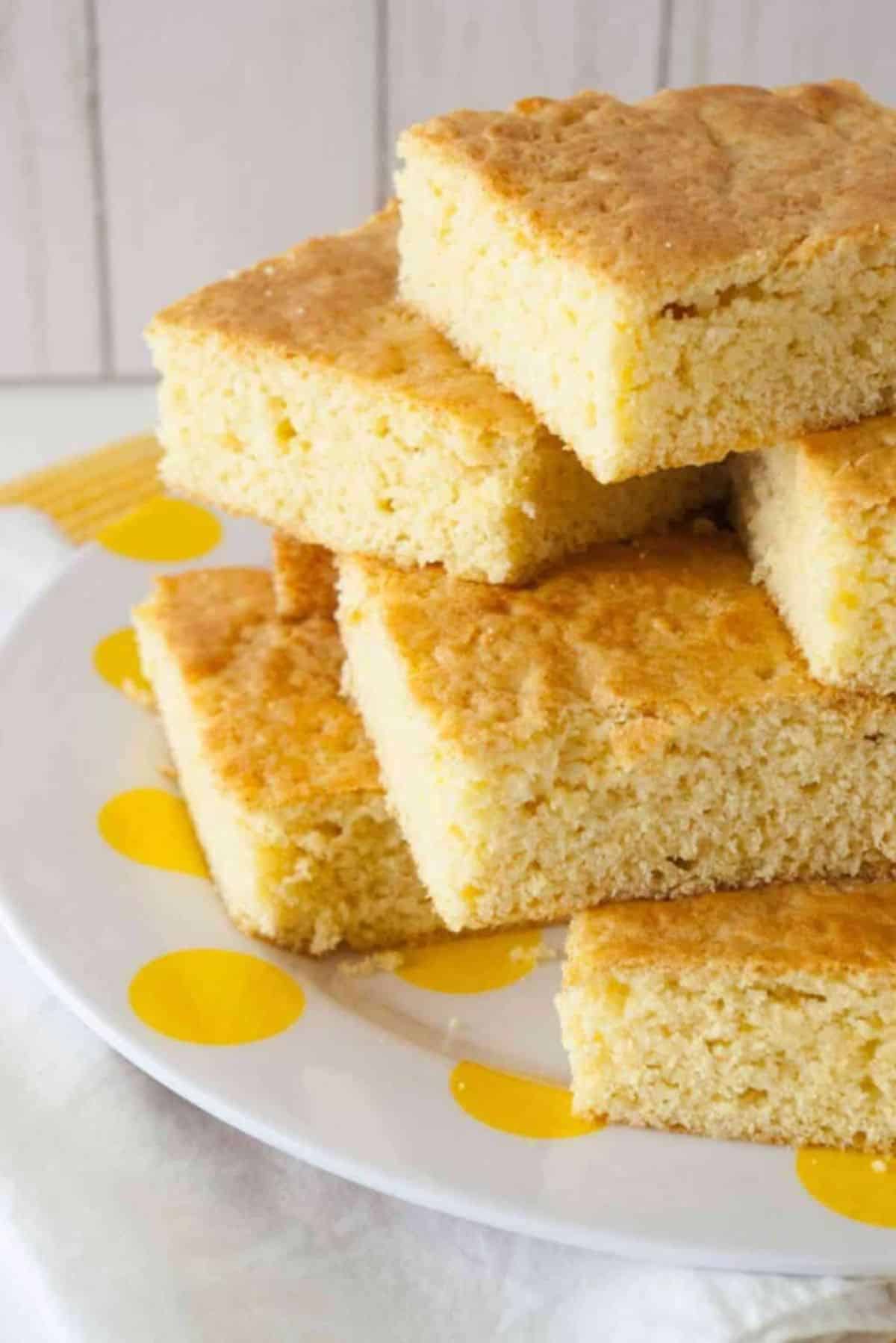 Breakfast Honeycakes are a delectable and comforting indulgence. They can make your birthday morning memorable, creating an atmosphere of joy and celebration for the rest of the day.
This exquisite treat can provide a unique experience, crafted perfectly to suit your tastes and preferences.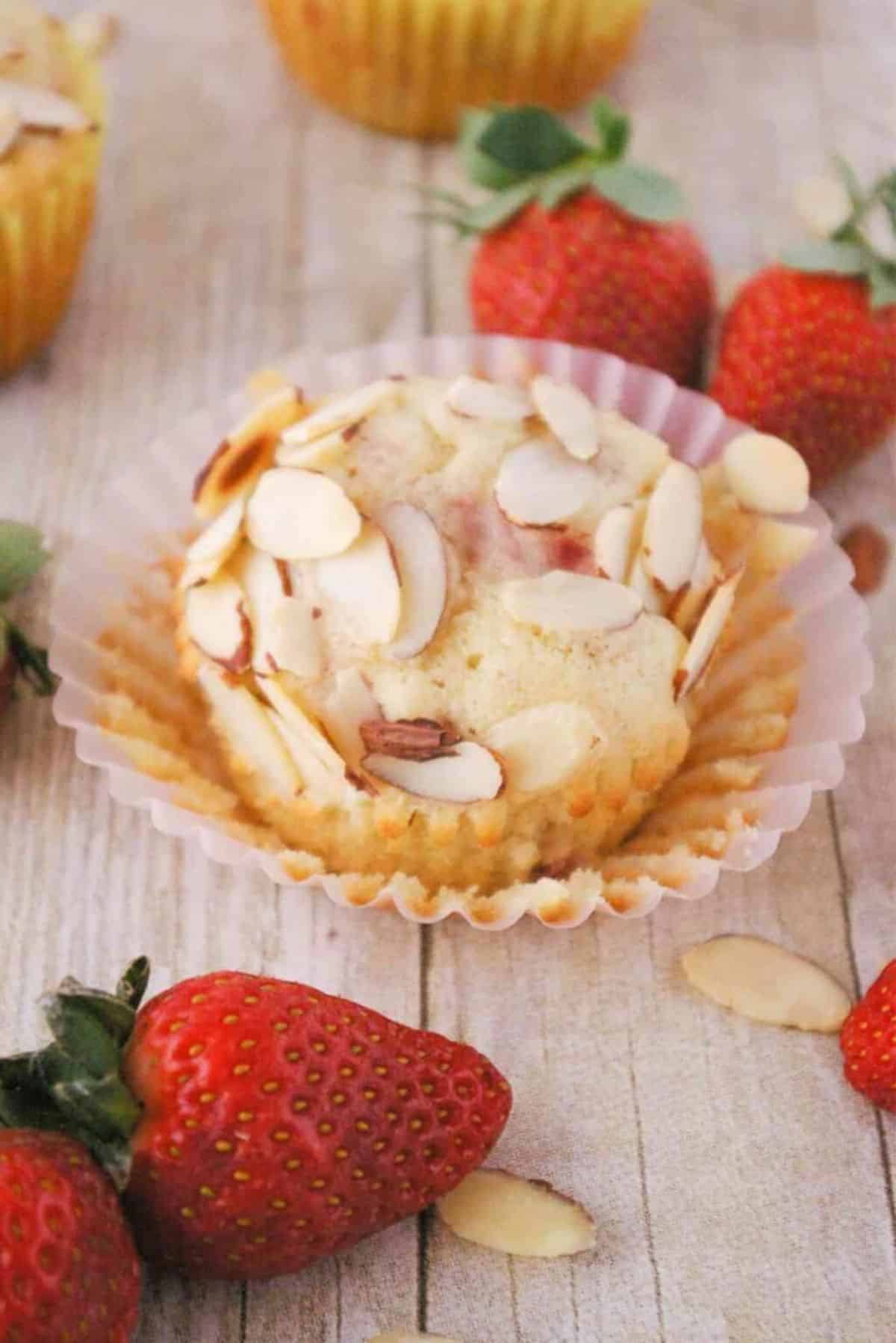 These moist and flavorful muffins are packed with juicy strawberries and crunchy almonds, creating a perfect balance of sweetness and nuttiness in every bite.
The vibrant red color of the strawberries adds a pop of color to your spread, making them visually appealing.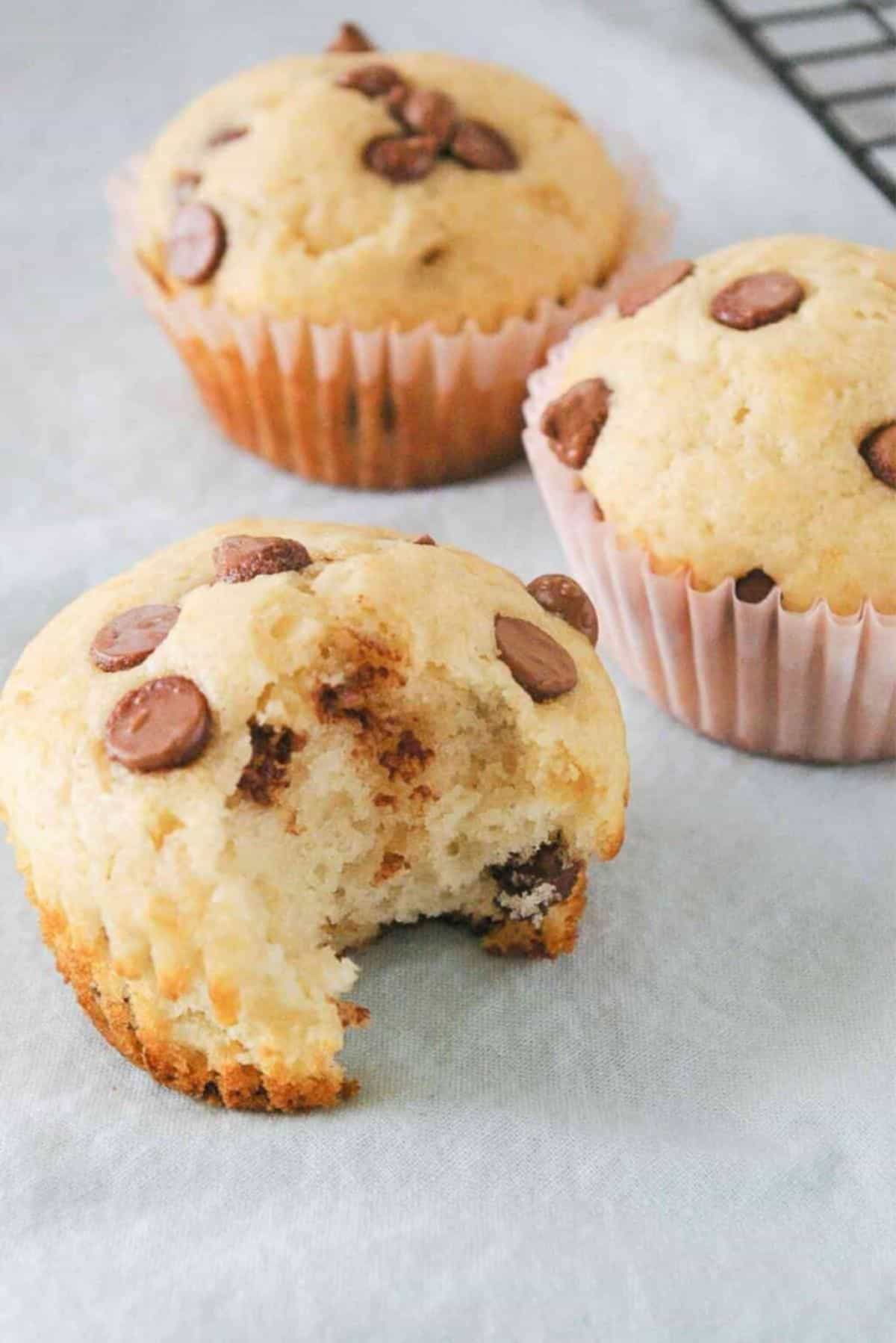 When selecting a birthday treat, it's essential to consider classic options such as Chocolate Chip Muffins.
These muffins are known for their fluffy and moist texture and are enhanced by adding rich and gooey chocolate chips. It's a delectable choice that is sure to please any chocolate enthusiast.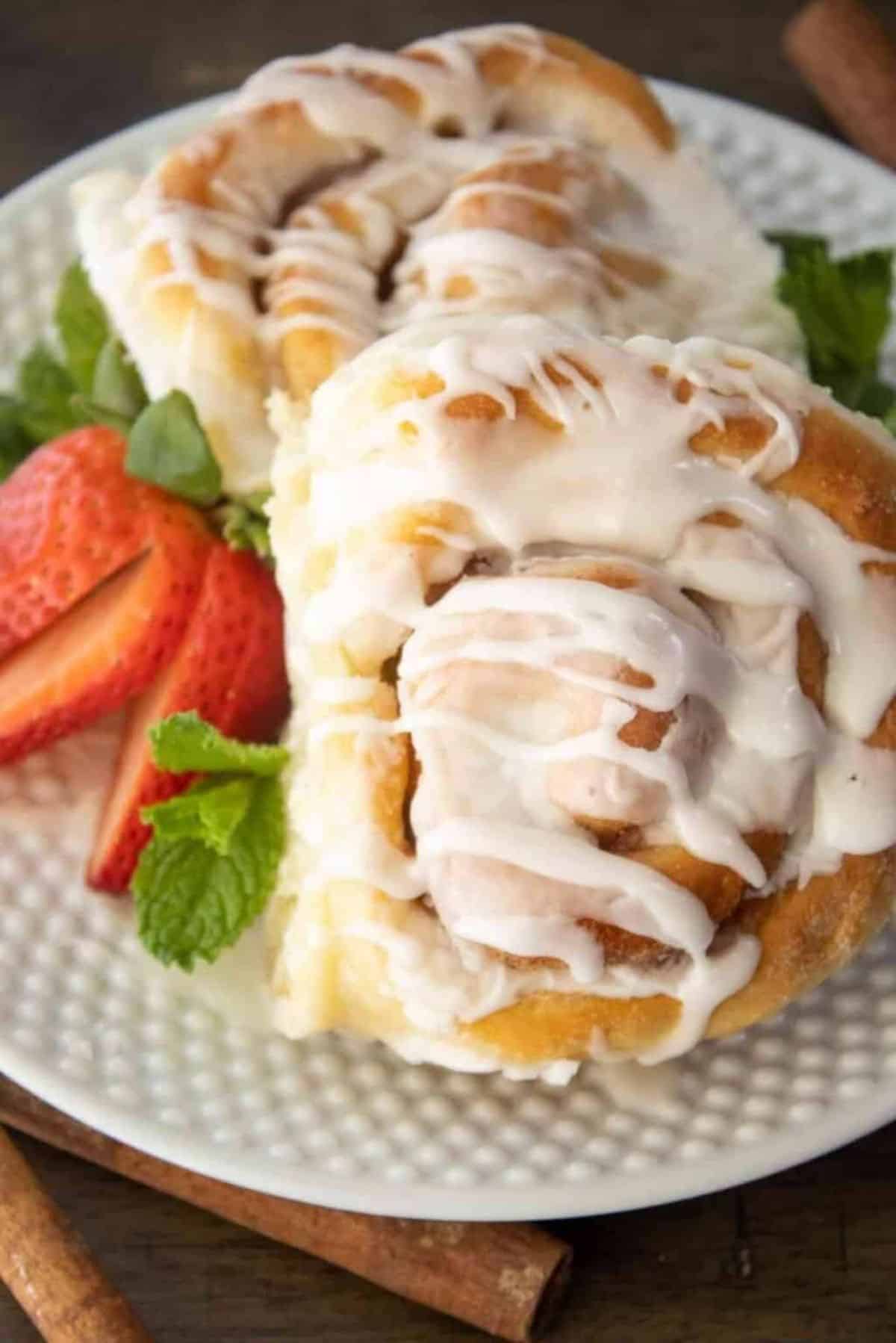 These soft, gooey, and aromatic rolls are a decadent indulgence that will delight your taste buds and make your special day even more memorable.
The luscious swirls of cinnamon and sugar and the rich and creamy glaze create a heavenly combination of flavors to satisfy your sweet tooth.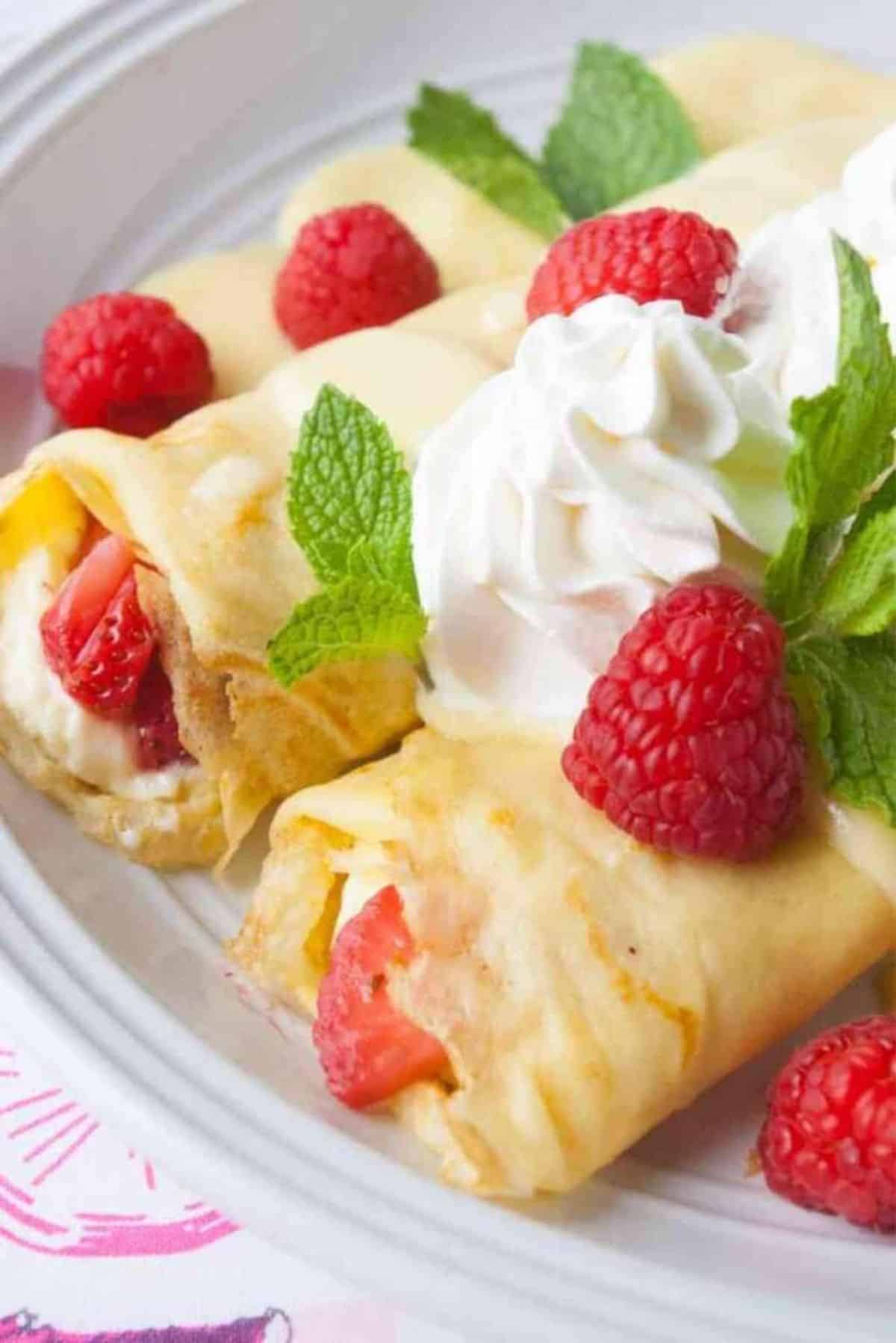 The combination of tangy cream cheese and fresh berries creates a perfect balance of sweet and creamy, making these crepes a delightful treat for your taste buds.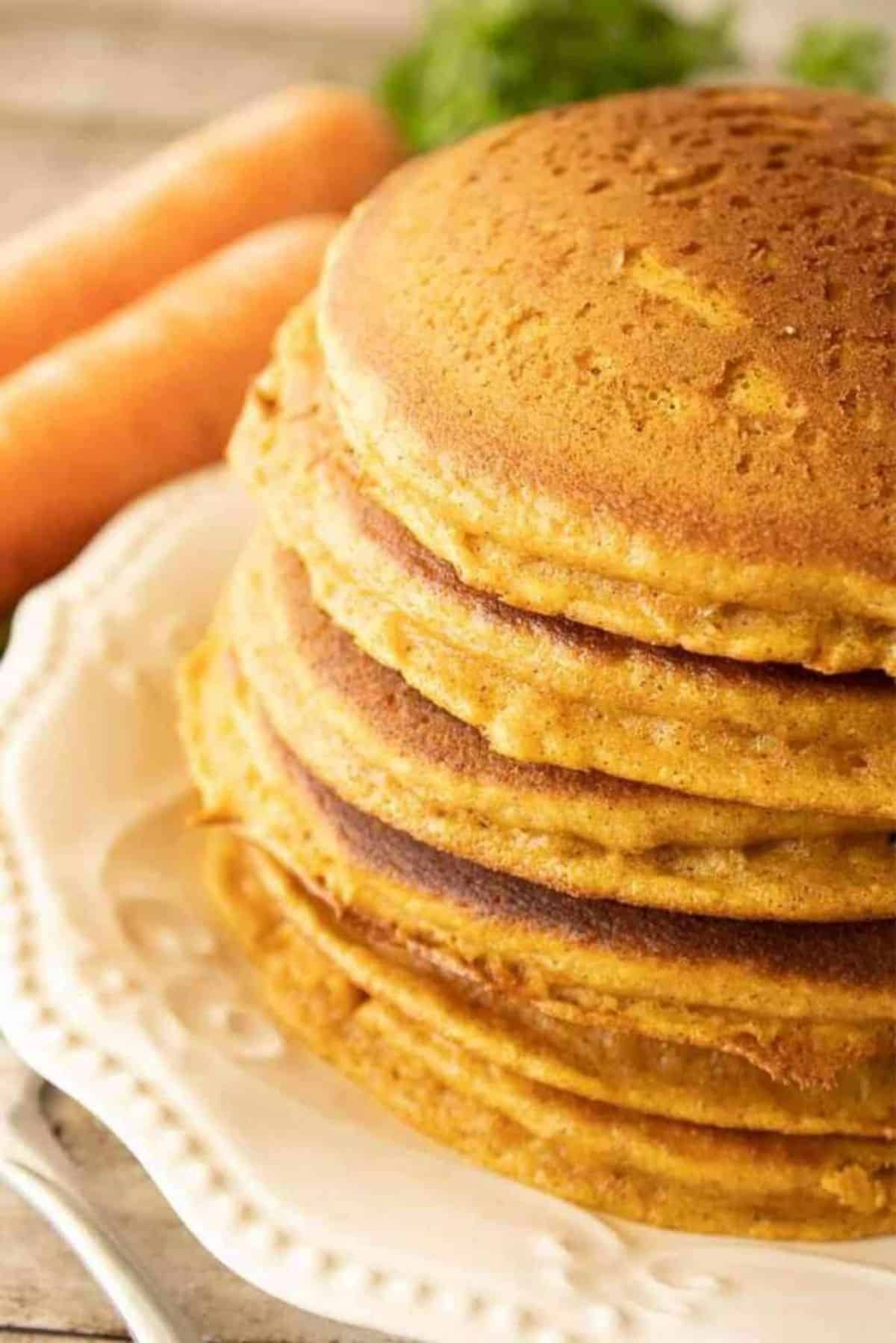 Carrot Cake Pancakes with Cream Cheese Syrup is a unique and delicious choice for your birthday celebration. These pancakes are a creative twist on a classic cake, combining the flavors of moist carrot cake with fluffy pancakes.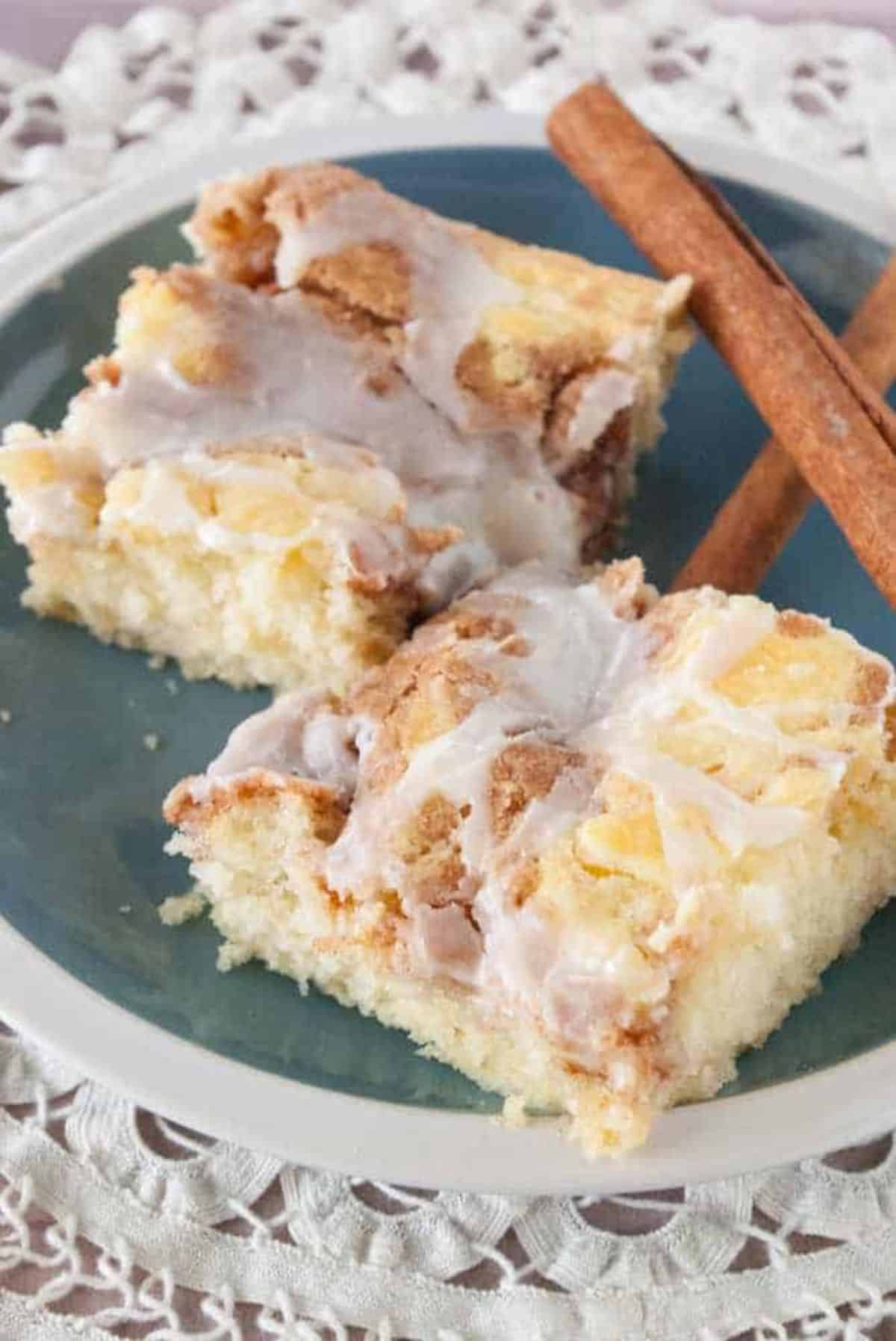 This tasty coffee cake has the classic flavors of Snickerdoodle cookies, including the warm cinnamon and sugar combination many people love.
The tender, moist cake is swirled with a cinnamon-sugar mixture, creating a delightful crumbly top and a burst of flavor with every bite.
Peach scones are a delightful choice to add a touch of fruity sweetness to your birthday celebration. These fluffy, buttery pastries have juicy peaches, adding flavor to every bite.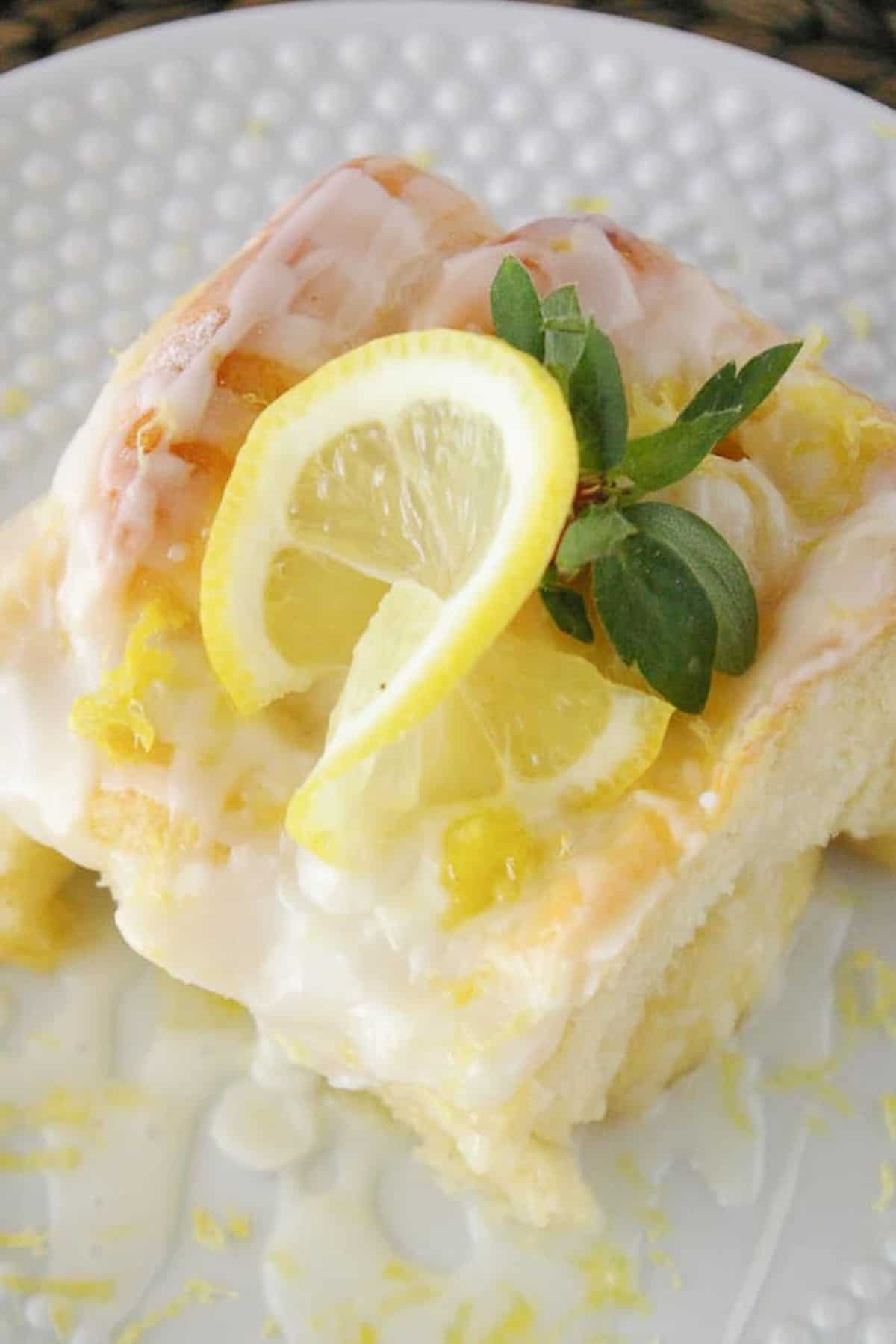 The flaky layers of dough are filled with luscious lemon custard, creating a burst of zesty flavor with each bite. The sweet and tart combination of lemon and pastry is refreshing and satisfying, making these sweet rolls a perfect addition to any birthday brunch.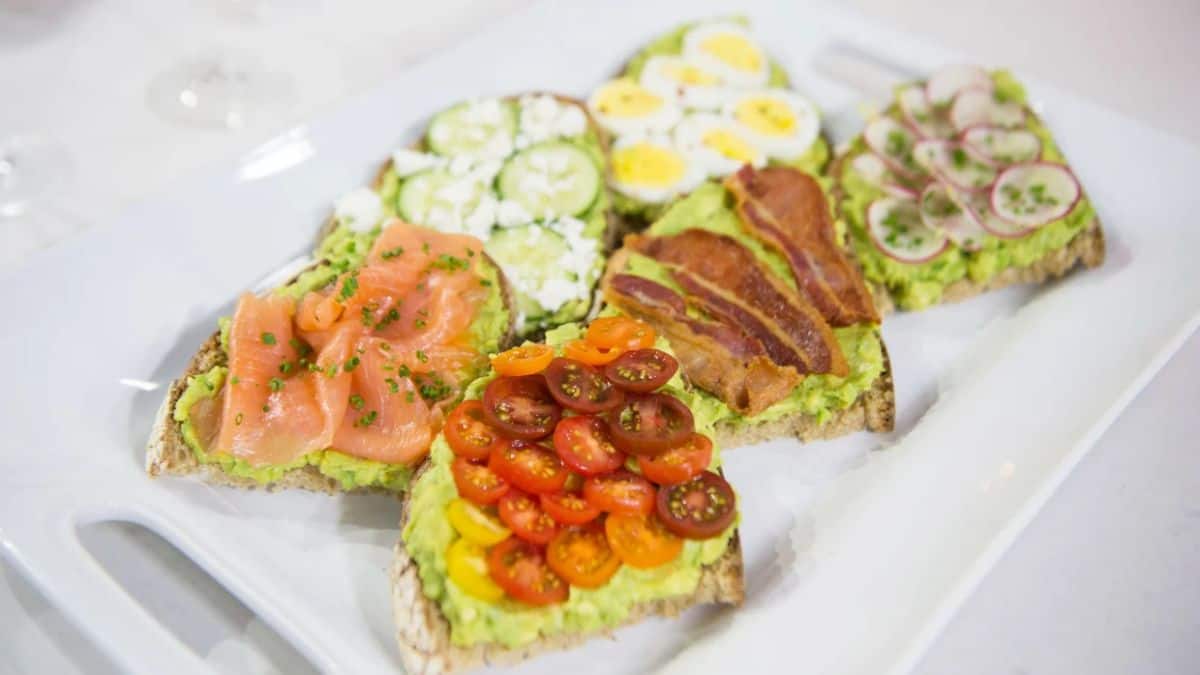 One of the trendiest and most Instagram-worthy options for a birthday brunch is a Build-Your-Own Avocado Toast Bar!
Avocado toast has become a staple brunch dish, and what better way to celebrate your special day than by letting your guests customize their avocado toast creations?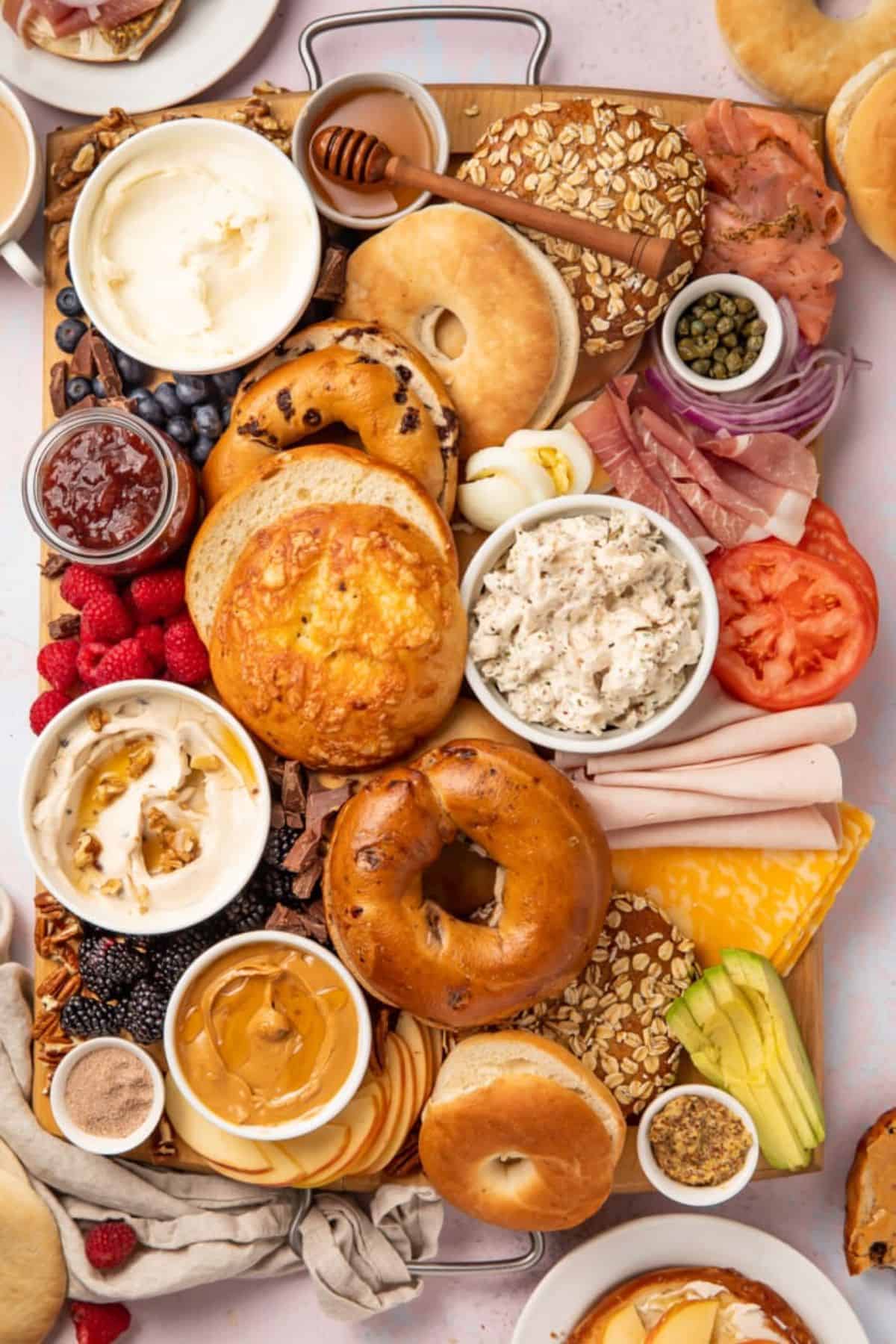 Let your guests build their bagel masterpieces, and watch the excitement unfold as they create delicious and personalized flavor combinations.
Waffles are a beloved breakfast treat you can easily customize to suit everyone's taste buds. Set up a waffle station with a waffle maker, fresh waffle batter, and an array of toppings for your guests.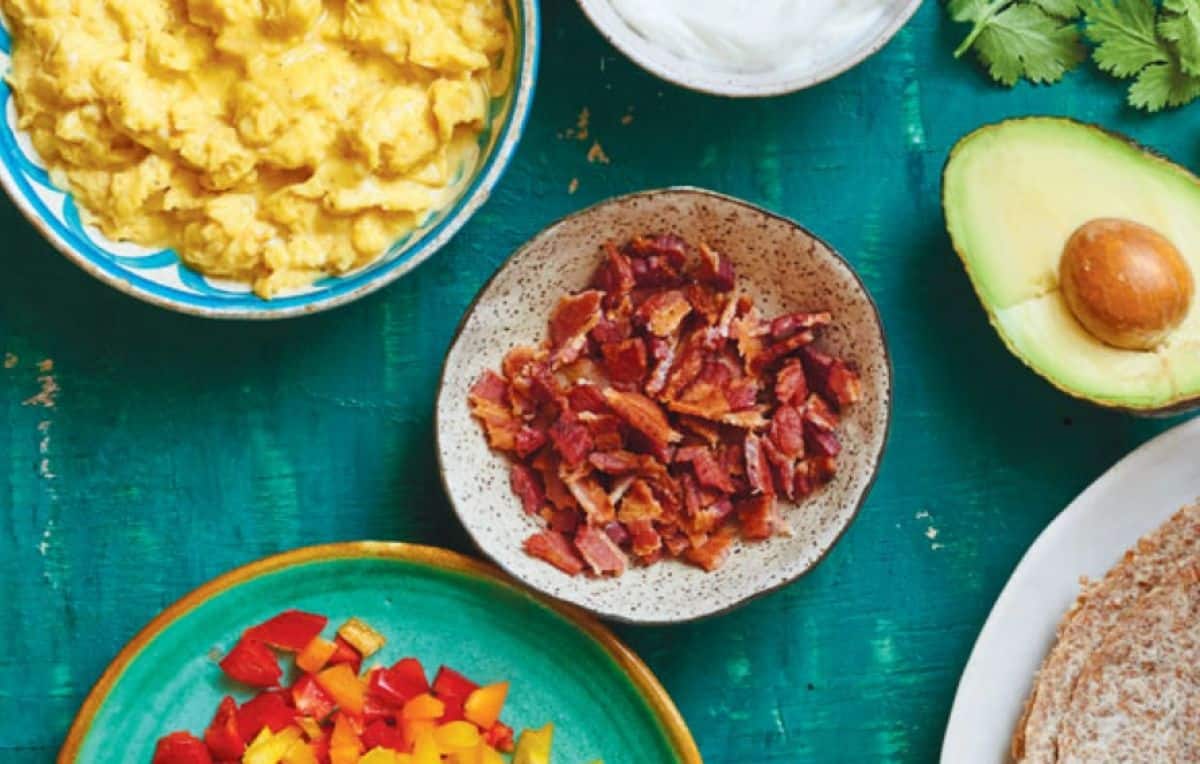 Let your guests pour their mouthwatering breakfast burritos by piling their favorite fillings. They can wrap it up, take a bite, and enjoy the explosion of flavors in every delicious bite.
A Breakfast Burrito Buffet is a fun and interactive way to add a little spice to your birthday brunch and make it an unforgettable fiesta for your taste buds!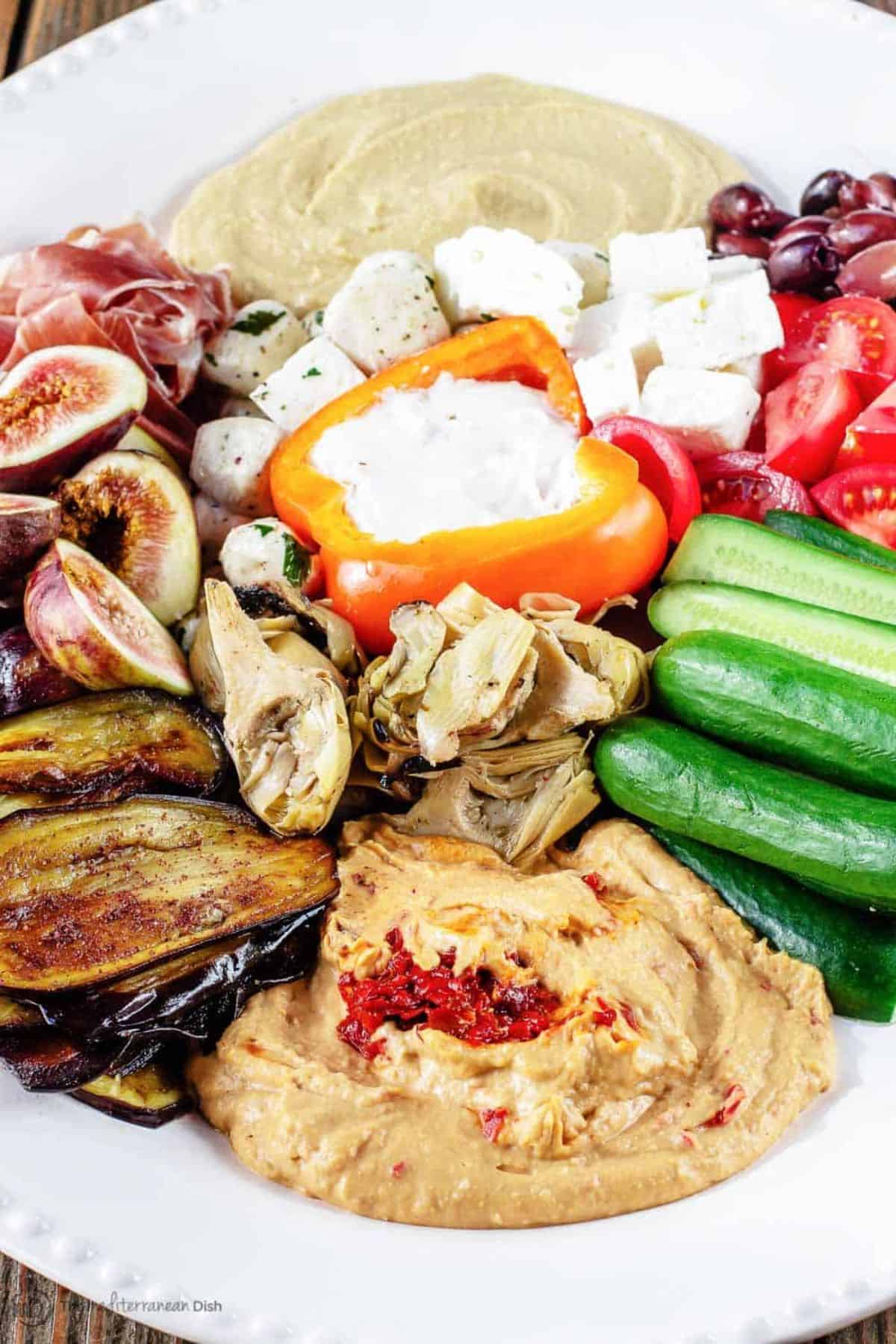 Transport your taste buds to the sunny shores of the Mediterranean with a delectable Mediterranean Mezze Platter for your birthday brunch! This colorful and flavorful spread is perfect for those who love Mediterranean cuisine's bold and vibrant flavors.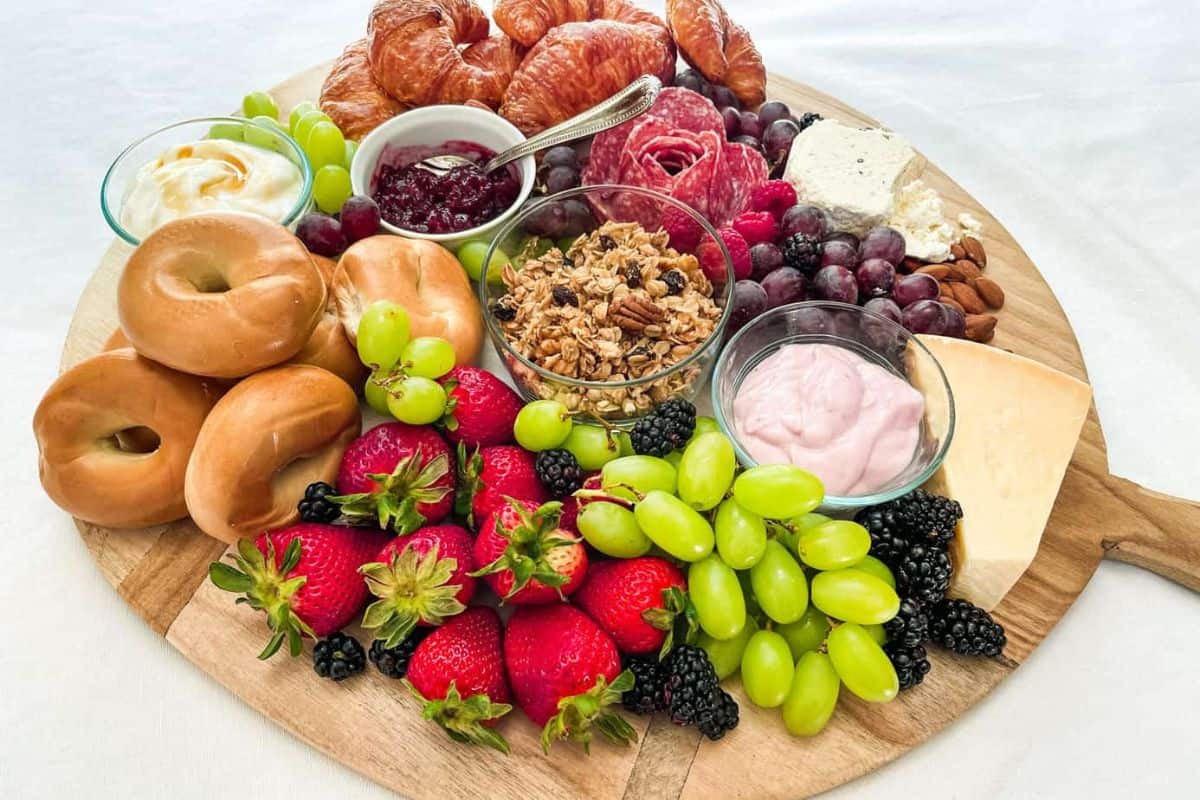 Create a brunch-themed charcuterie board by including a variety of gourmet cheeses, such as brie, gouda, and cheddar, along with an array of cured meats like prosciutto, salami, and smoked salmon.
A Brunch Charcuterie Board is a sophisticated and indulgent addition to your birthday brunch, making you feel like a true gourmet connoisseur.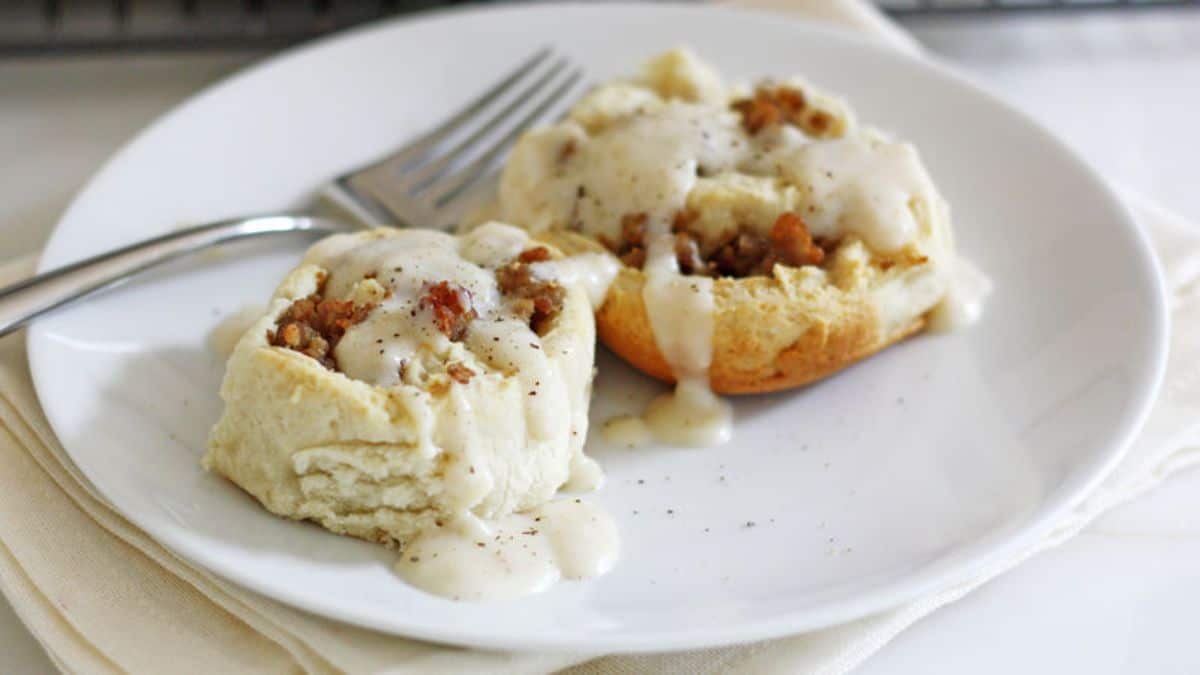 A Biscuit and Gravy Bar is a unique and flavorful addition to your birthday brunch that evokes warmth, comfort, and nostalgia. Get ready to dig in and enjoy a tasty Southern-style breakfast that's sure to be a hit among your guests!
Drink Ideas
If you are more interested in drinking for your birthday brunch, these beverage ideas will put a pep in your step.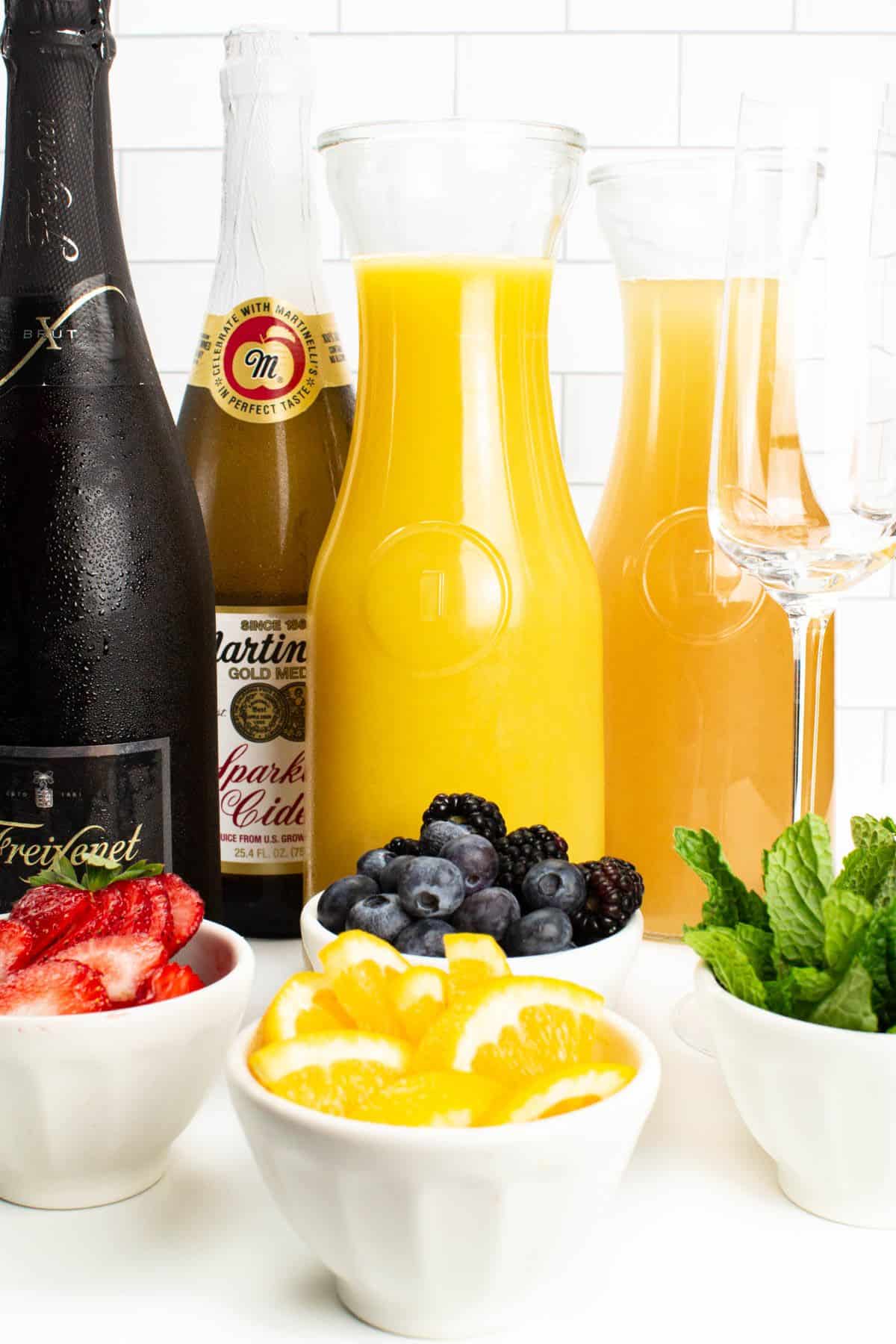 Toast your special day with a vibrant and bubbly Mimosa Bar at your birthday brunch! Mimosas are a classic brunch cocktail that guests can customize to suit different tastes and preferences.
It's a refreshing and celebratory drink that will add a touch of effervescence to your birthday brunch festivities.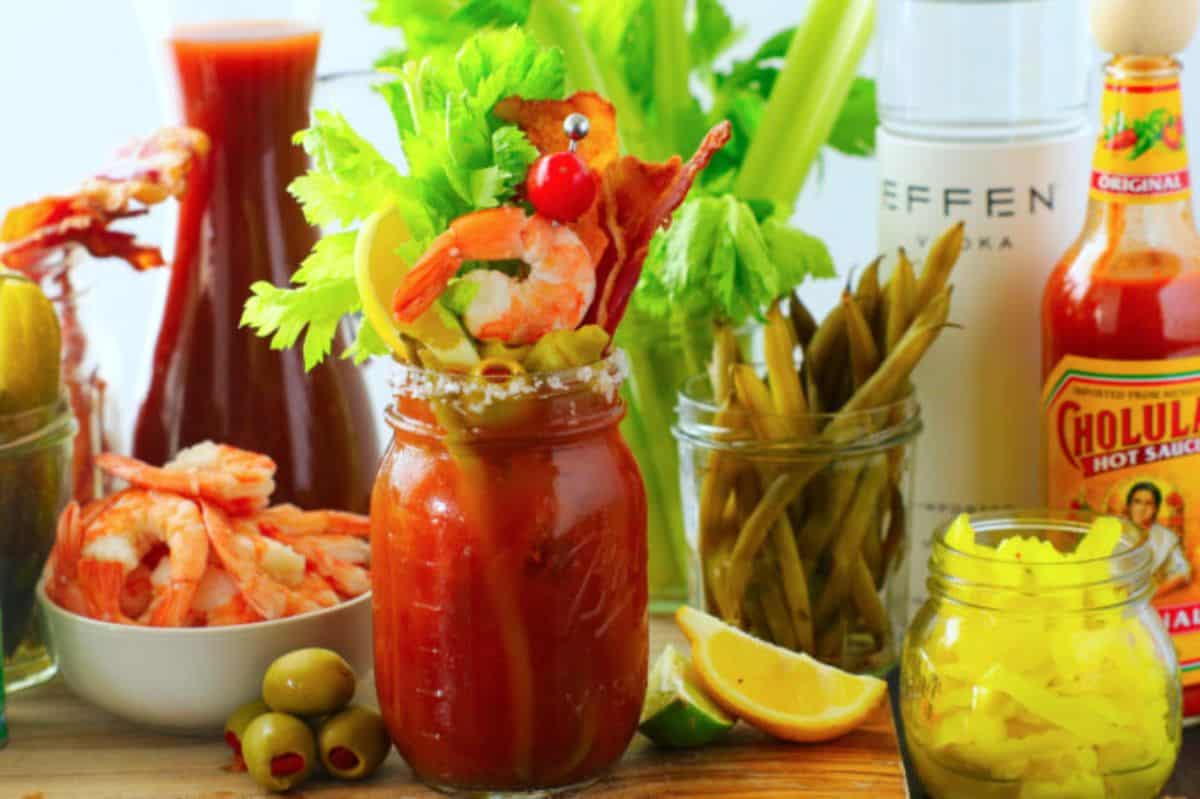 Bloody Marys are a famous brunch cocktail known for their bold flavors and unique garnishes. Set up a DIY bar with various tomato juice bases, vodka, and garnishes to create the ultimate Bloody Mary experience.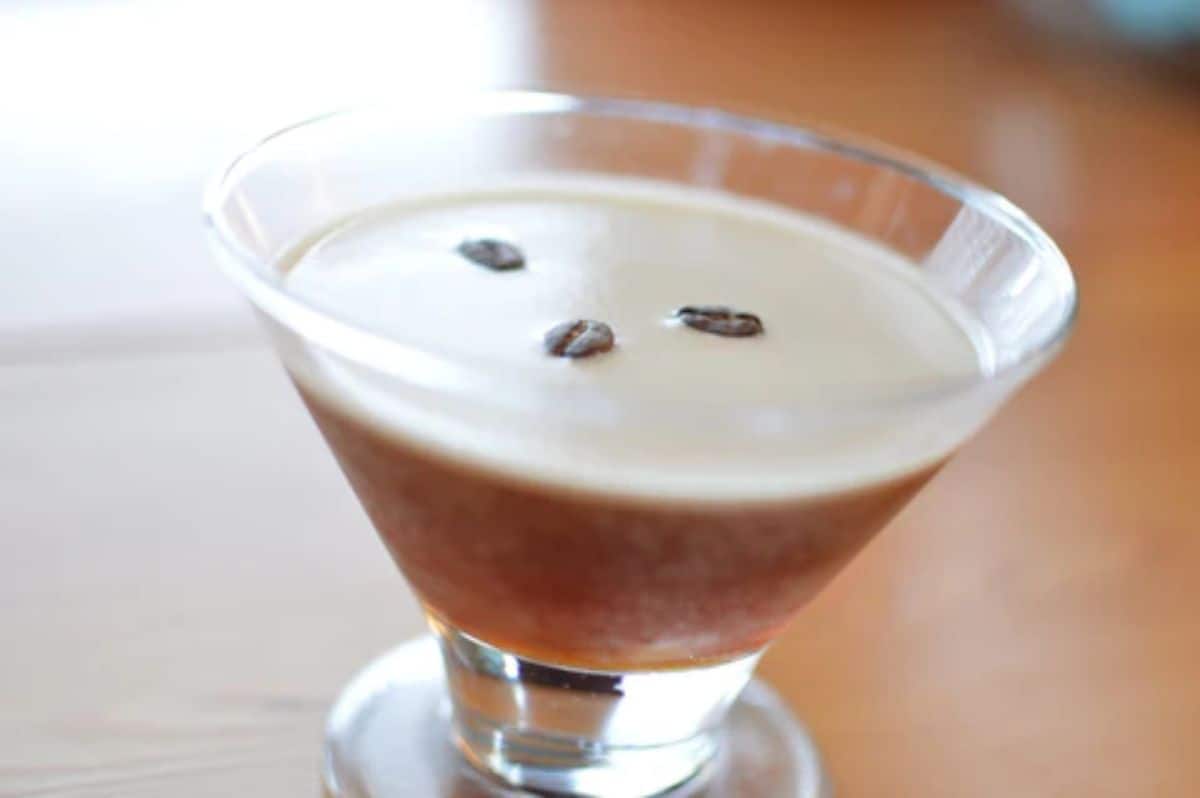 You can also offer milk or cream options, such as almond, coconut, or oat, to cater to different dietary preferences. Please encourage your guests to experiment and create their perfect cup of cold brew coffee.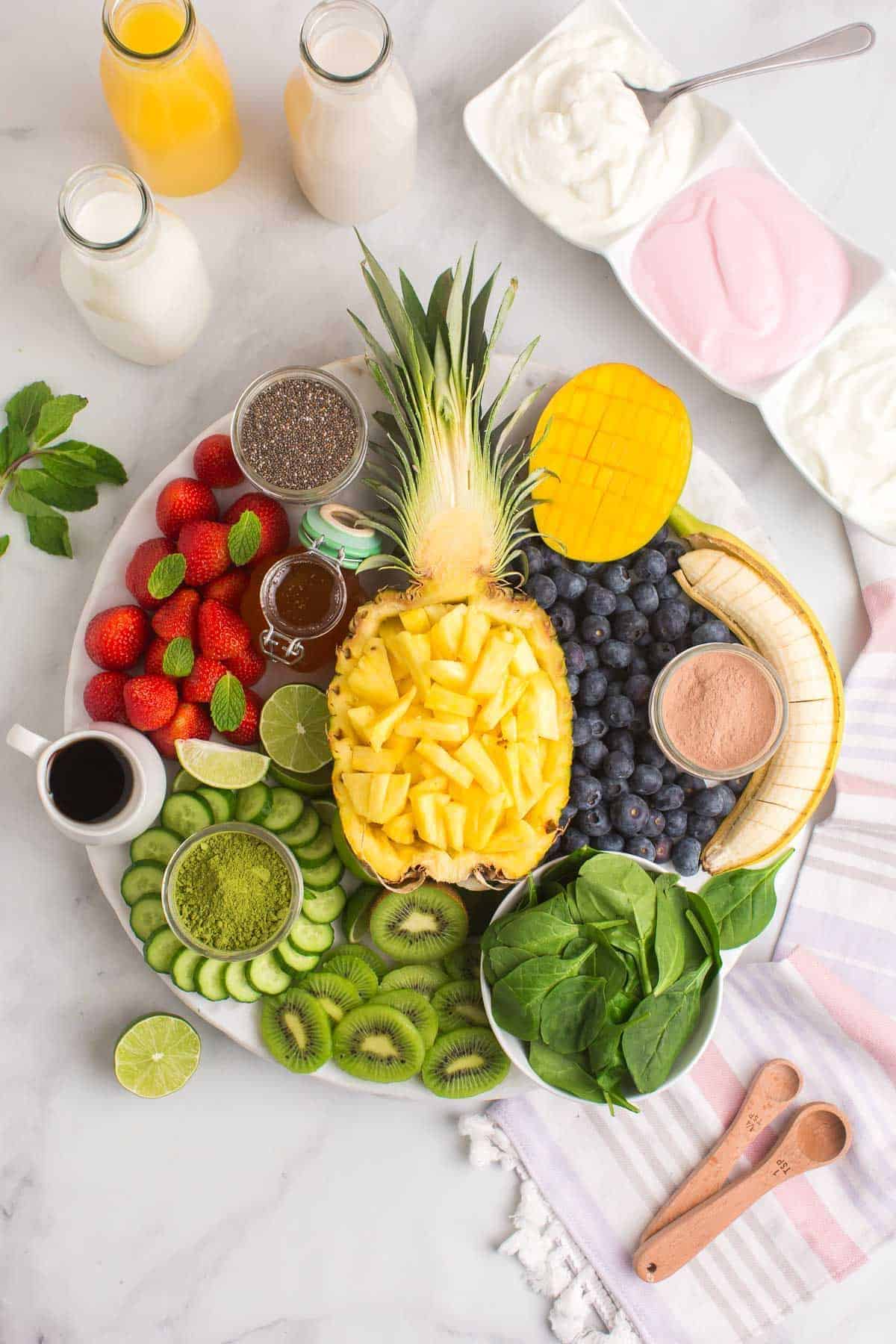 Elevate your birthday brunch with a touch of freshness - the Fresh Fruit Smoothie Bar! It's the perfect way to surprise and delight your guests with a healthy and tasty option.
Imagine the zing of ripe fruits melding together to create flavor in every sip. You can be sure your guests will remember the experience long after the party.
A Customized Tea Blending Station is a thoughtful and enjoyable addition to your birthday brunch, leaving your guests warm and delighted.
Provide small scoops or spoons for guests to measure their desired ingredients and encourage them to get creative with their tea combinations.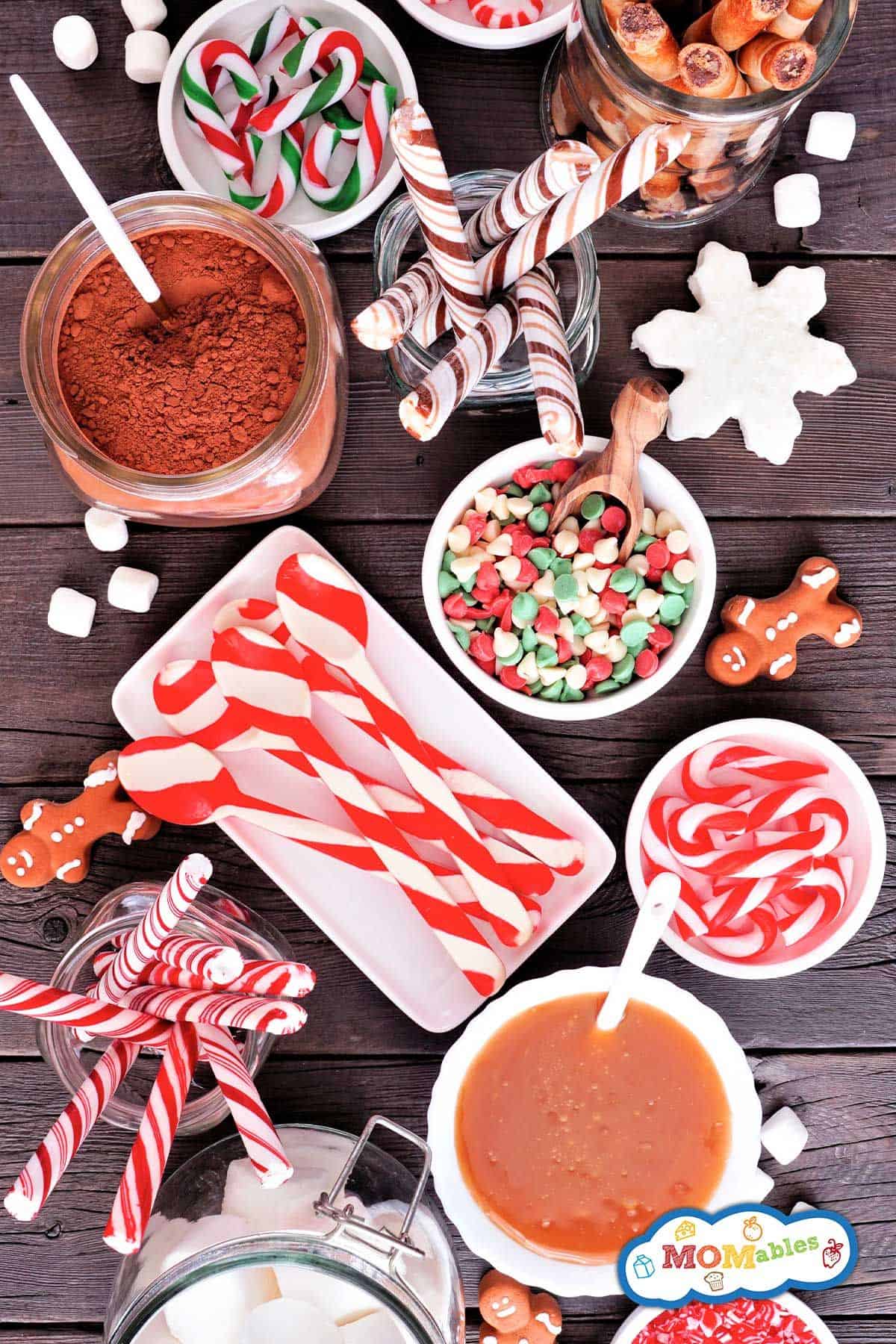 Elevate your birthday brunch with a DIY Hot Chocolate Bar that's both indulgent and cozy. Transform your space into a winter wonderland by serving ultra-rich hot chocolate topped with fluffy whipped cream and an array of mouth-watering toppings.
Your guests will be transported to a world of decadence and warmth, where they can customize their drink.
Whether it's a classic cocktail or a custom creation, a customized cocktail-making station adds a touch of interactive and personalized fun to your birthday brunch, making it a memorable experience for everyone to enjoy.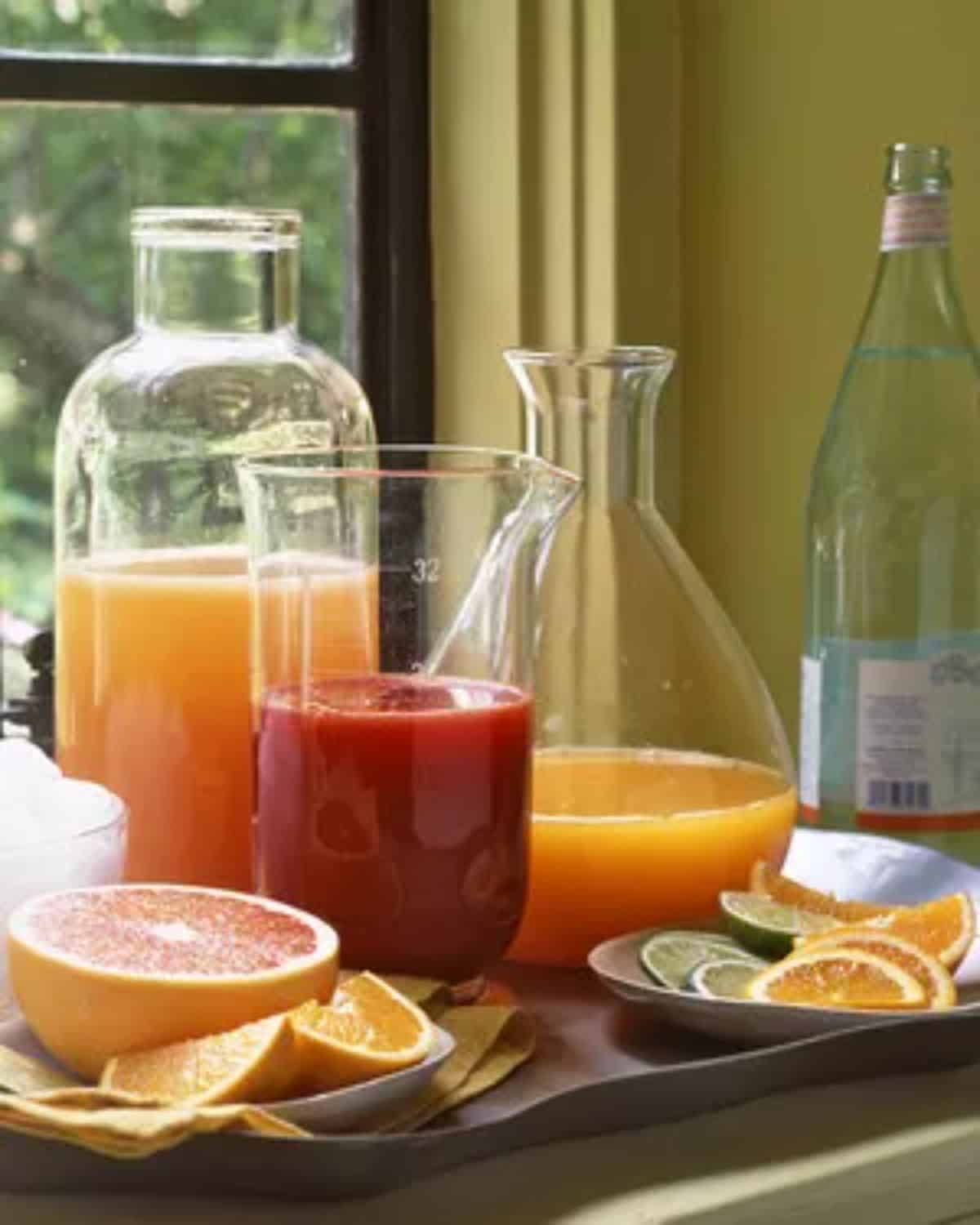 A freshly squeezed juice bar adds a healthy and delicious element to your birthday brunch, giving guests a refreshing and natural option to sip on while celebrating your special day.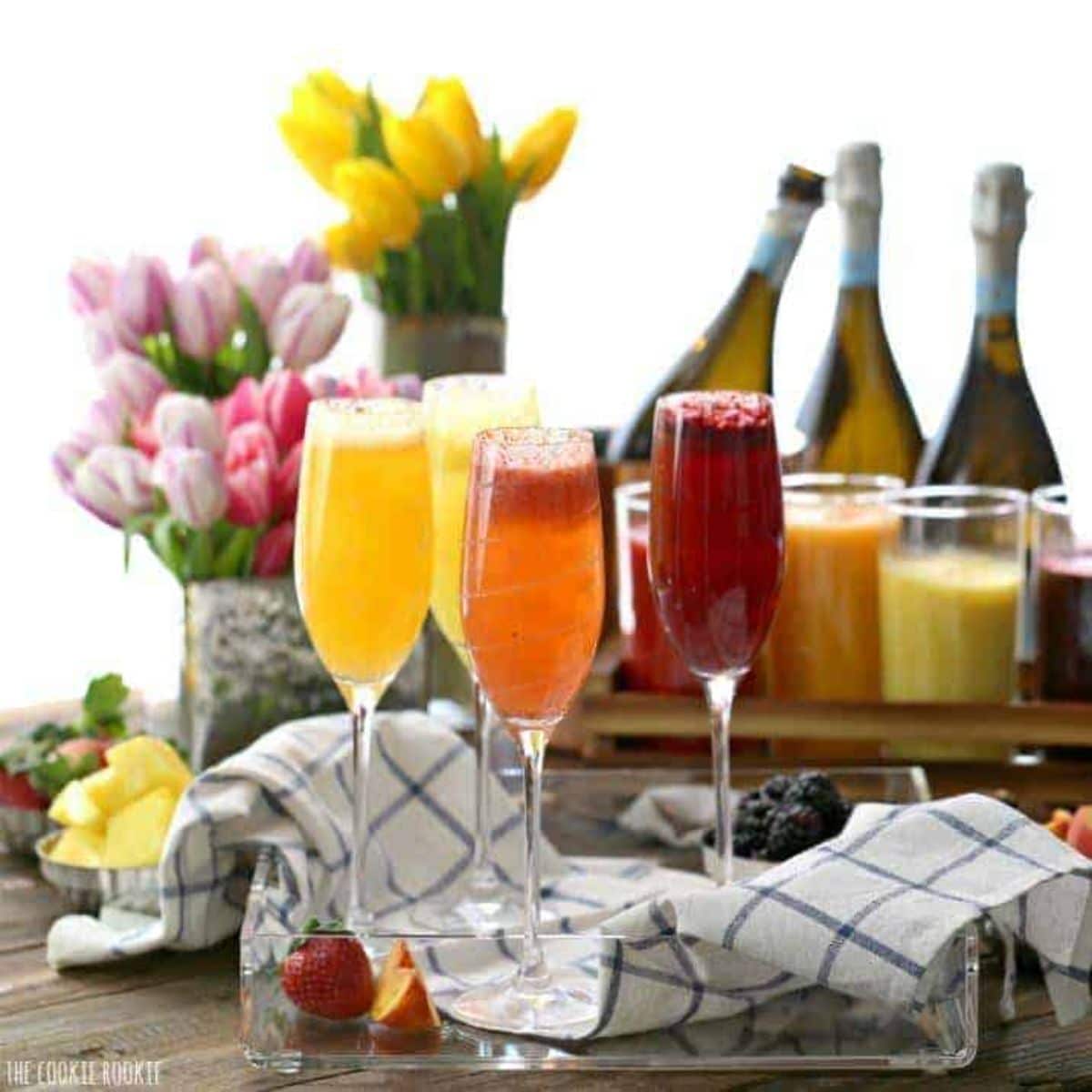 Indulge yourself in the ultimate drinking experience with your own Build-Your-Own Bellini Bar. Sweet and fruity purees are paired with the prosecco bubbles to create a delightful and celebratory drink perfect for toasting life's milestones.
This drink perfectly balances flavors and textures, satisfying your taste buds and uplifting your soul.
Conclusion
Celebrating your birthday with brunch is a fantastic way to start your special day with style, delicious food, and delightful drinks. From mimosa bars with different fruit juices and sparkling wines to DIY hot chocolate bars with whipped cream and toppings, there are endlessly creative and fun ideas to make your birthday brunch memorable.
The possibilities are endless, whether you customize cocktails, flip pancakes, play brunch-themed games, or decorate with brunch-inspired props. So, gather your loved ones, plan your perfect birthday brunch, and get ready to indulge in a celebratory affair.