Oreos are a staple cookie that has been around for decades—and for a good reason! The crunchy outer chocolate layer and the creamy filling are the perfect cookie combination.
Plus, Oreos are fantastic additions to any dessert recipe. You can add Oreo cookies to bars, cakes, pies, cookies, milkshakes, and everything in between.
Let's check out the top Oreo recipes that will make you forget about using store-bought cookies!
Jump to: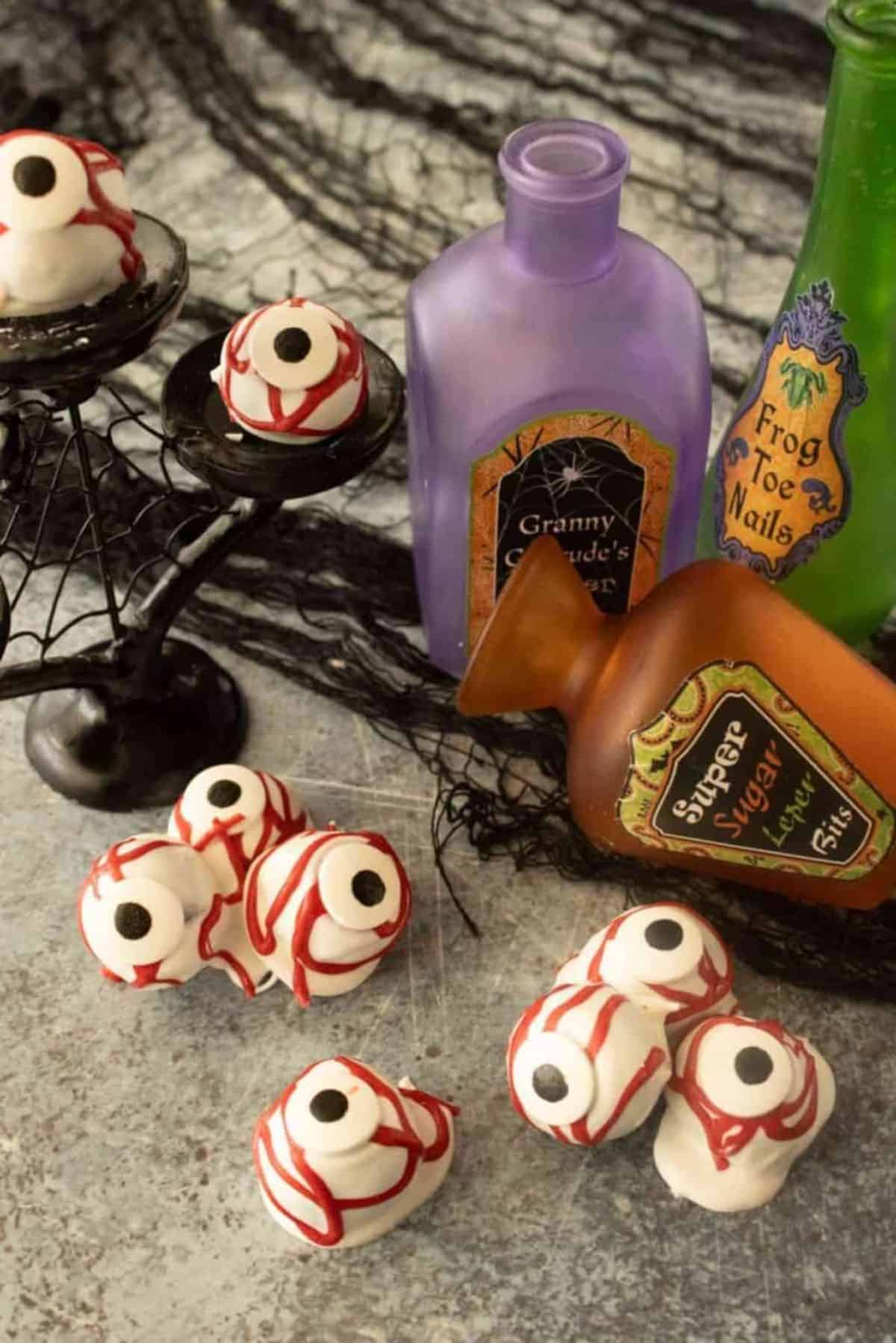 This is the ideal Halloween treat for a kid's party! Kids are going to love the spooky 'eyeball' look! Plus, with five ingredients, it is super easy to make if you leave it to the last minute.
You'll need three dozen Oreos, cream cheese, plenty of chocolate, and 'Candy Eyes' to make the eyeballs really pop! This quick and easy recipe makes spooky and creative treats for your kid's jack-o-lantern basket or Halloween decorations.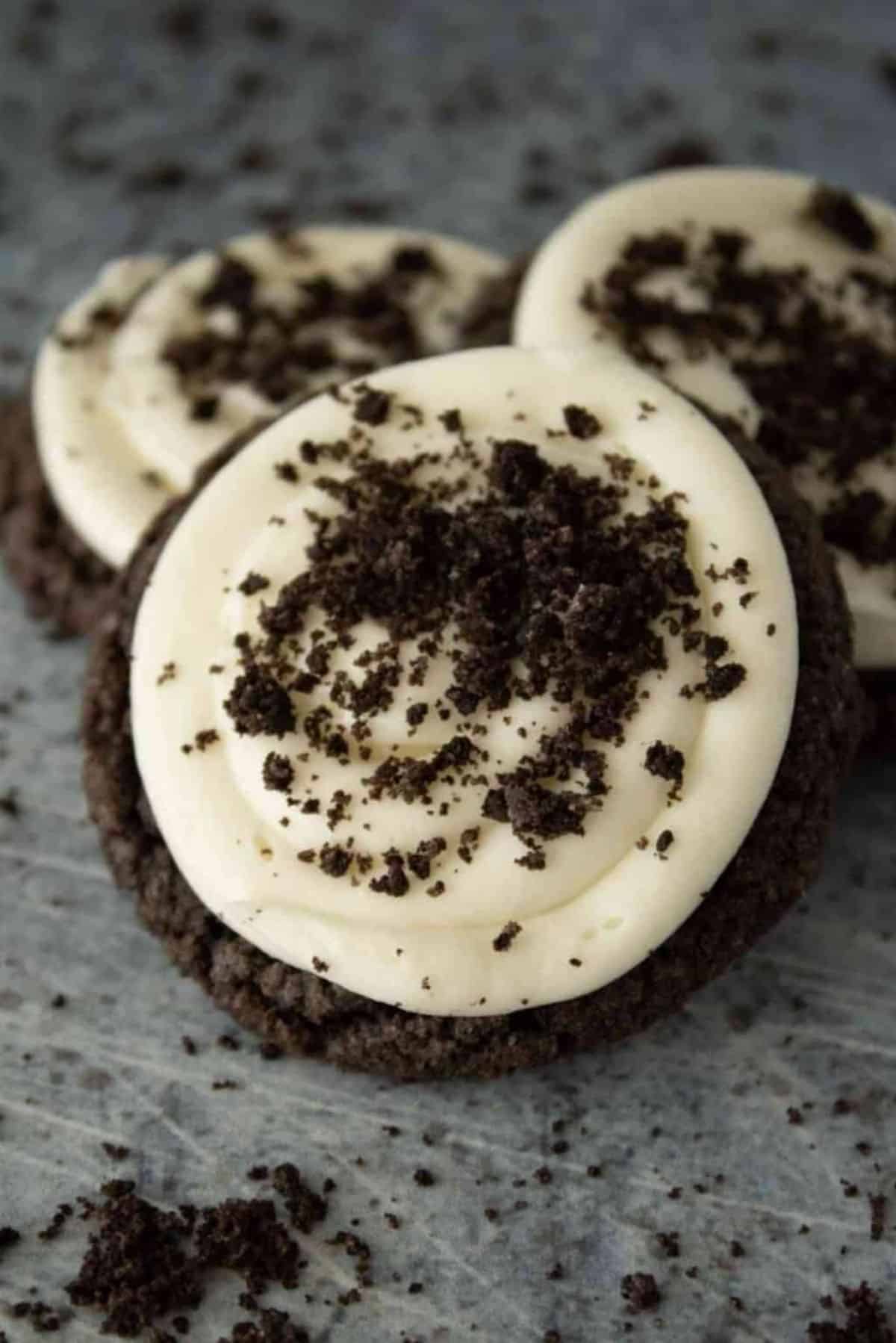 This copycat Oreo recipe is buttery and easy for a quick treat. You don't have to spend money at the store to buy stale Oreos—this homemade recipe is tastier and more fun to make.
You will need the regular fixings for cookies, including sugar, baking soda, butter, flour, vanilla, and two dozen Oreo cookies.
Mix all the ingredients before spreading them on a buttered or greased baking pan and placing them in the oven. They will bake in under ten minutes!
Make your very own Oreos from scratch with just three ingredients! So you can forget spending money on stale or old Oreos from the store and make these classic cookies on your own instead.
This cookie recipe only needs three ingredients: chocolate fudge cake mix, butter, and eggs. That's it! You can even add cream cheese frosting to the top of the Oreos for a special touch.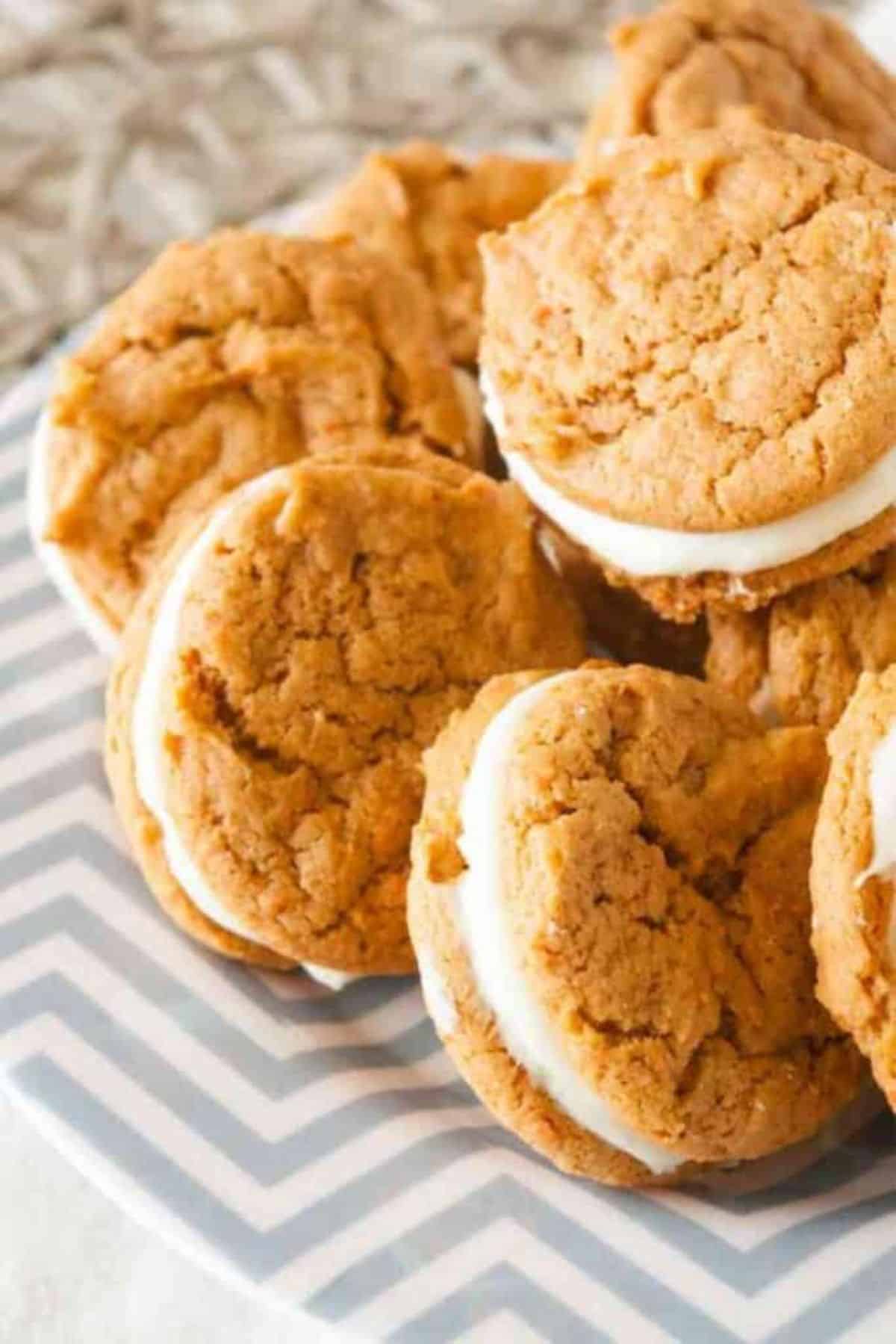 Carrot cake is an excellent dessert for holidays or the Fall months. You can add cream cheese frosting to this recipe, too! These cookies only have three ingredients, so they are fast and quick to make for any occasion.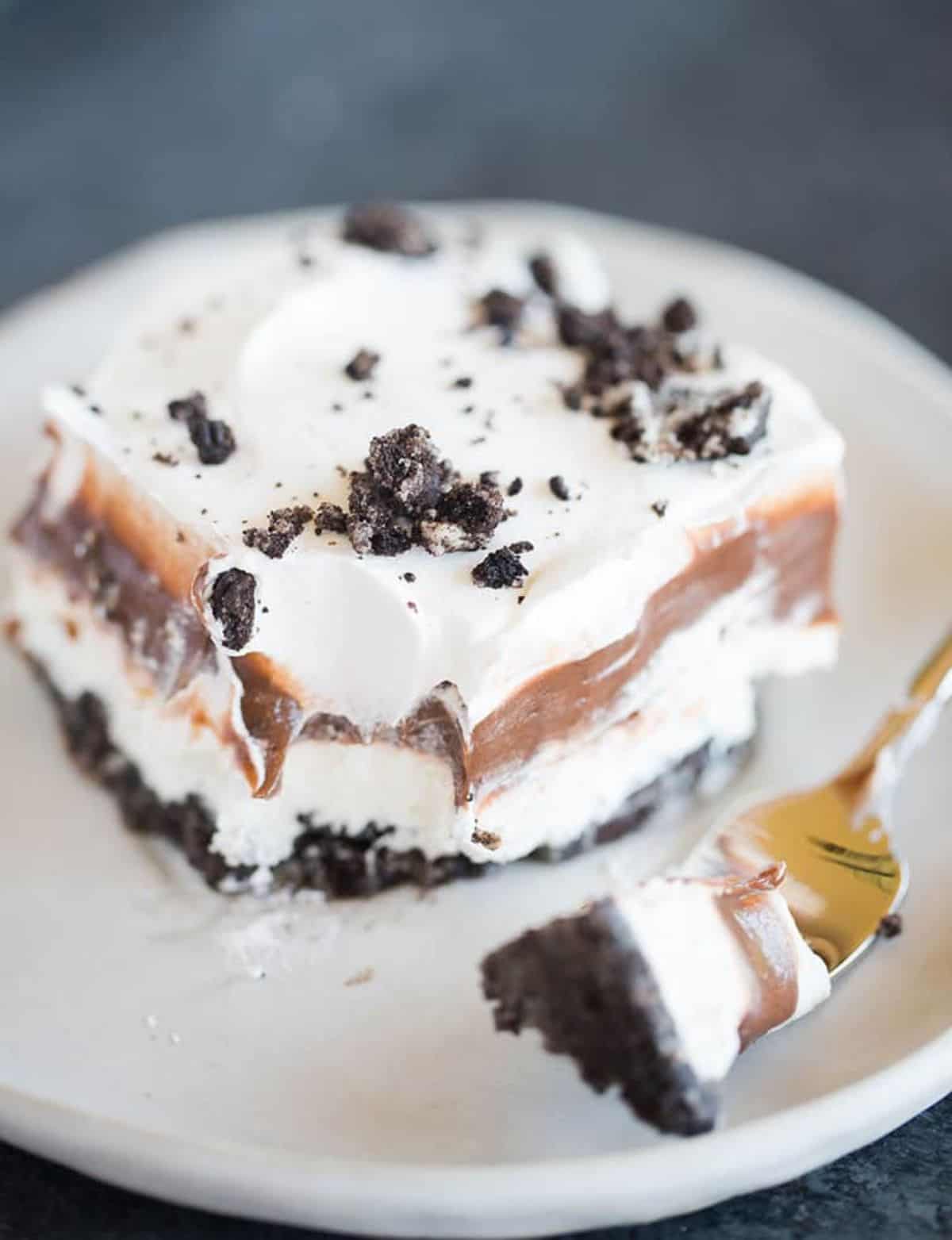 This no-bake Oreo dessert is excellent for a time crunch. You will need ingredients for the crust, cream cheese layer, pudding, and topping.
You will need Double Stuff Oreos and unsalted butter for the crust. Plus, gather cream cheese, powdered sugar, and Cool Whip for the cream cheese. Lastly, the pudding layer will need instant chocolate pudding mix and milk.
You can then make the cream cheese layer in a mixing bowl before adding this and the pudding to the cooled crust. Refrigerate for four hours before serving!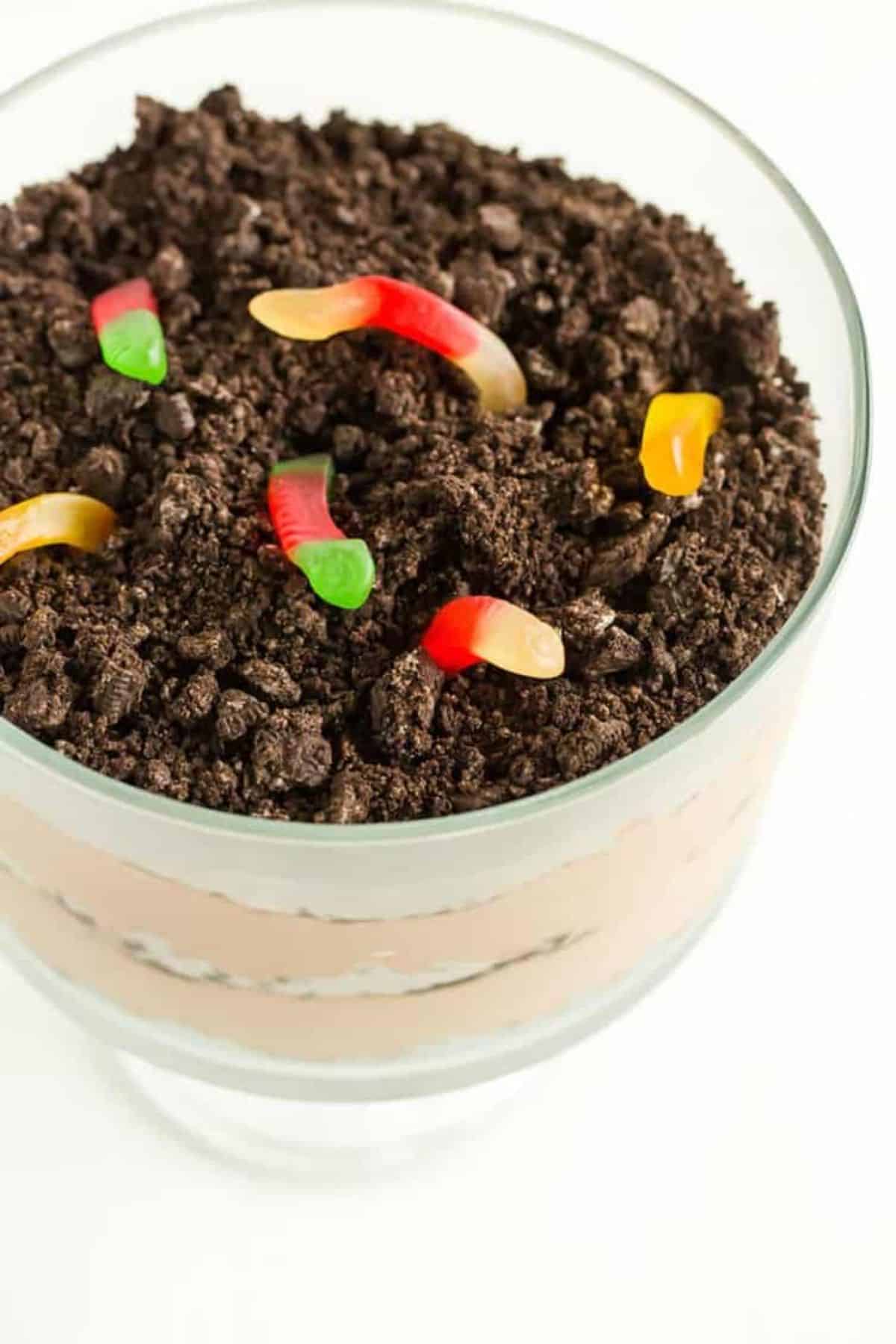 Dirt cups only look like dirt—they taste great on a hot summer day! Dirt dessert is great for chocolate pudding, gummy worms, chocolate chips, Oreos, and Cool Whip. Crush the Oreo cookies in a food processor to use as the top layer for sprinkling on top of the dirt dessert as the final step!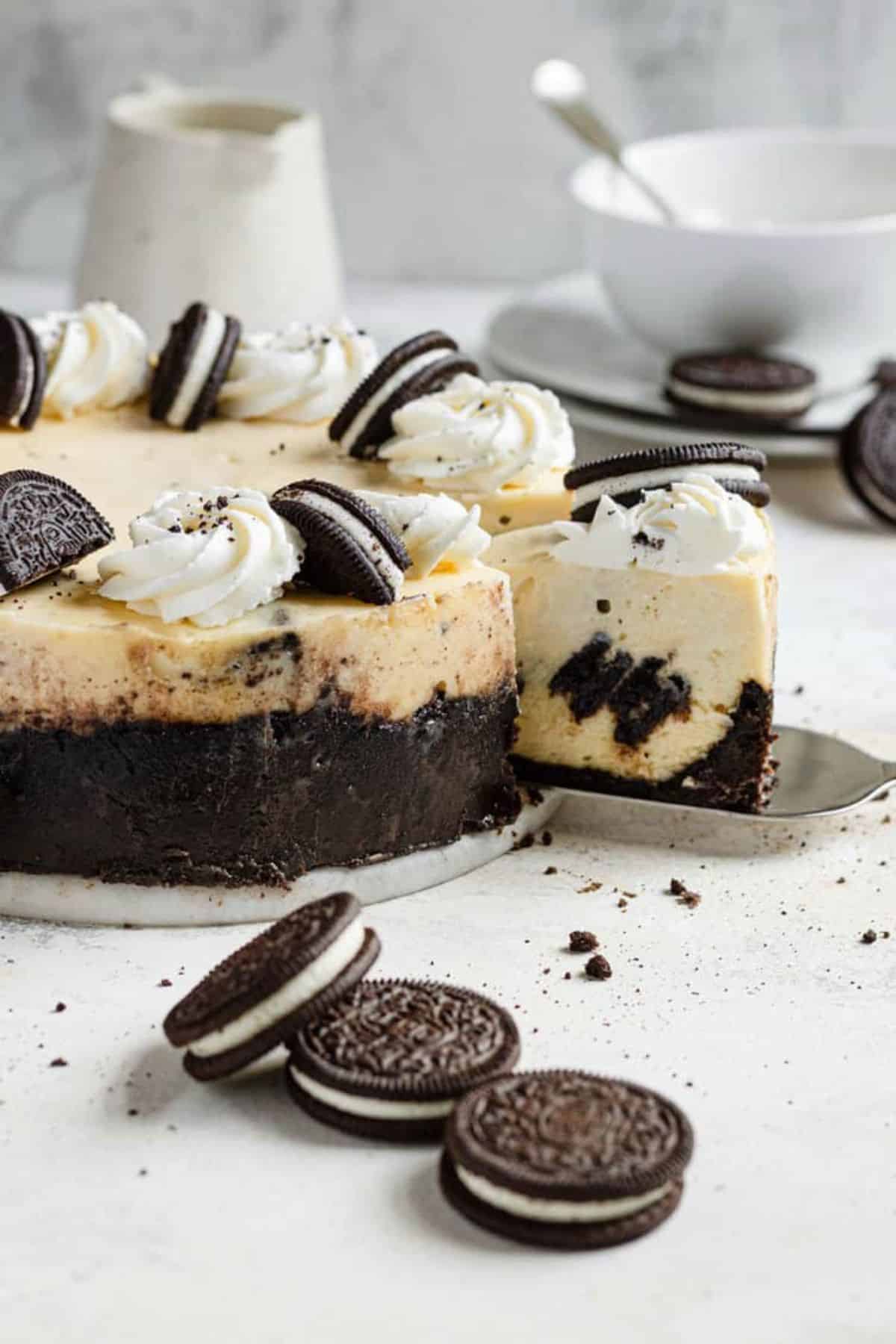 Oreo cheesecake is great for a birthday party or special occasion! We love the combination of the creamy Oreos with the tanginess of the cream cheese for a multi-layered dessert.
You will need two dozen Oreos, butter, cream cheese, heavy cream, flour, and other baking ingredients to turn these raw ingredients into a hefty, sweet cheesecake!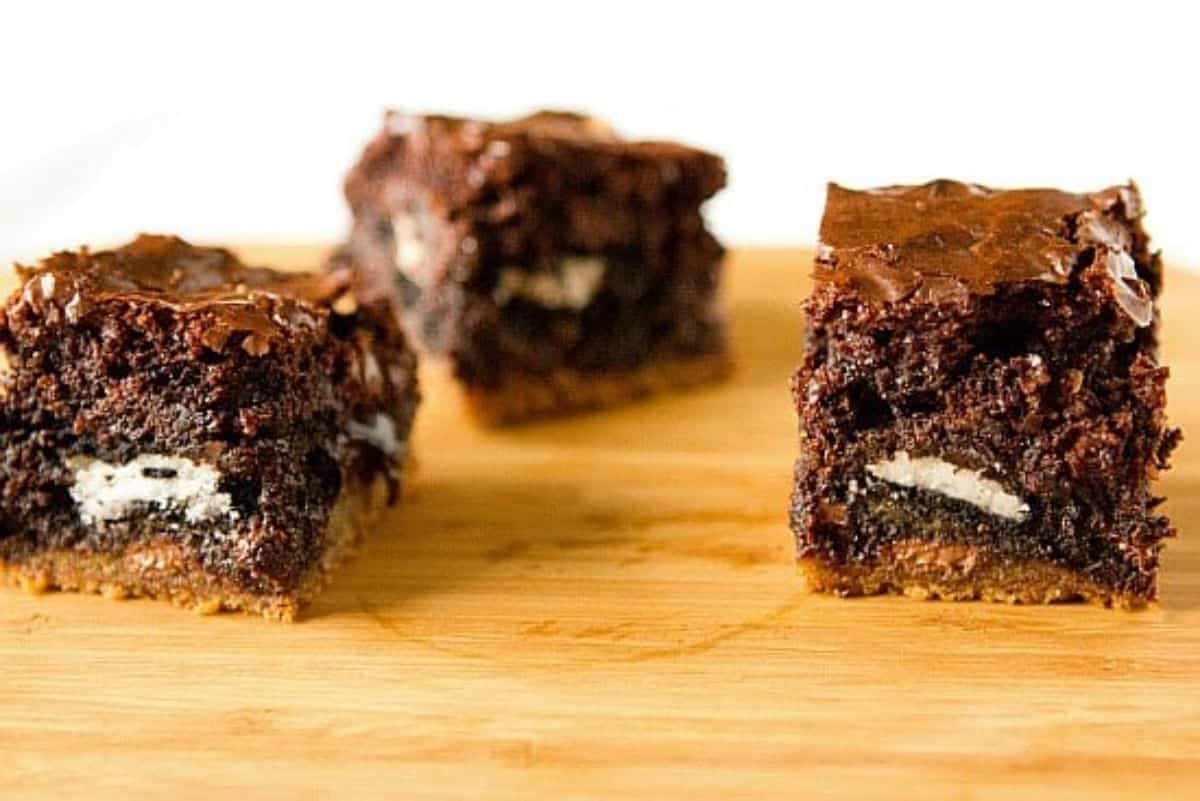 Combine chocolate chips with Oreos in this gooey, buttery, and fudge bar! This bar is easy to pack in kid's lunches or bring to parties in a tray.
We love how you can eat this cookie and Oreo bar with your hands or ice cream during a party. Gather the cake ingredients for baking, like sugar, butter, vanilla, eggs, and baking soda, before mixing them with brownie mix and Oreos.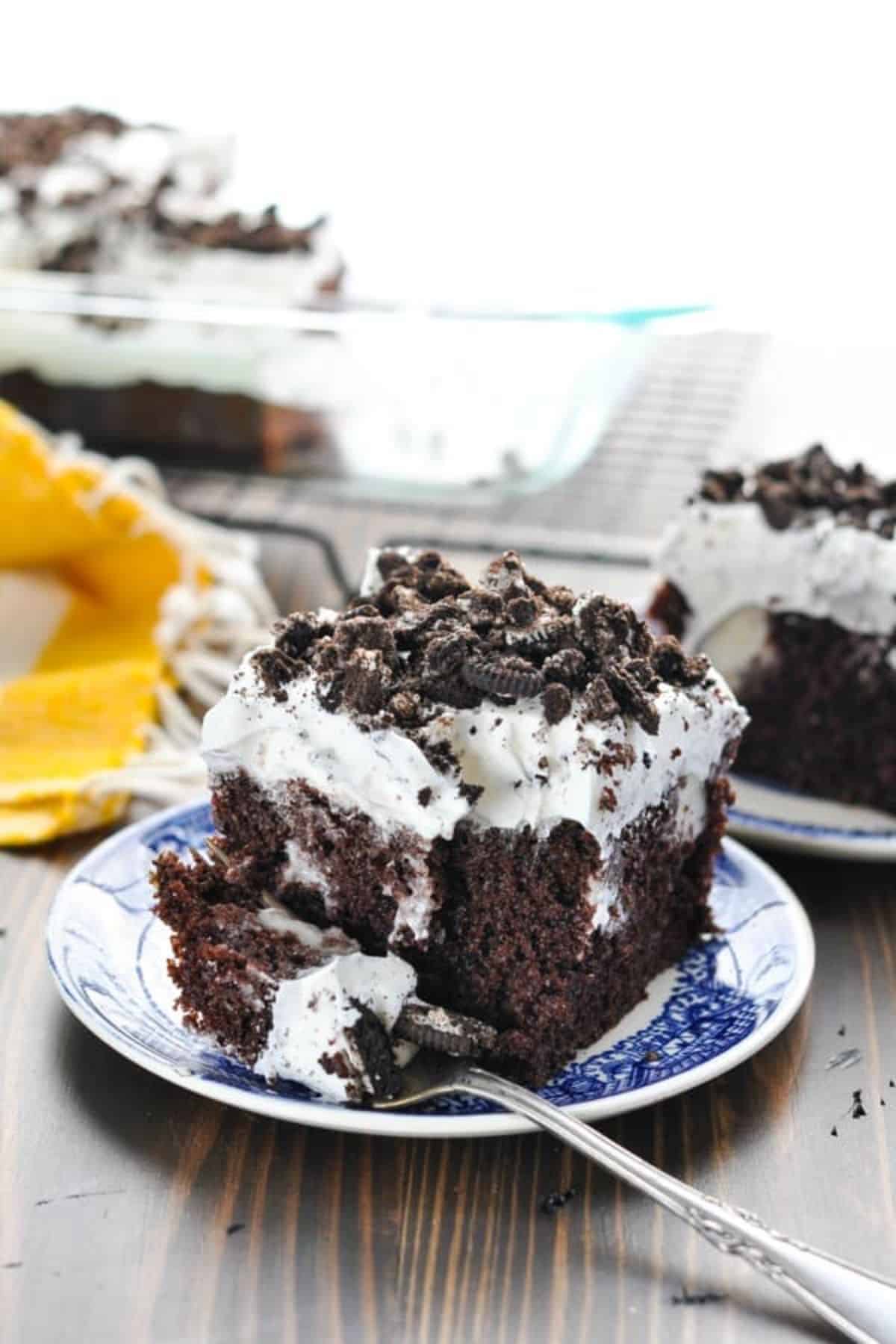 This Oreo cake with Cool Whip and cookie n' cream flavor really stands out! This cake's lightness and airy texture make it perfect for a hot summer party.
This cake is easy to make as it comes from a box. You will need a chocolate cake mix, chocolate pudding mix, milk, Cool Whip, and ten crushed Oreos to make this multi-layered dessert!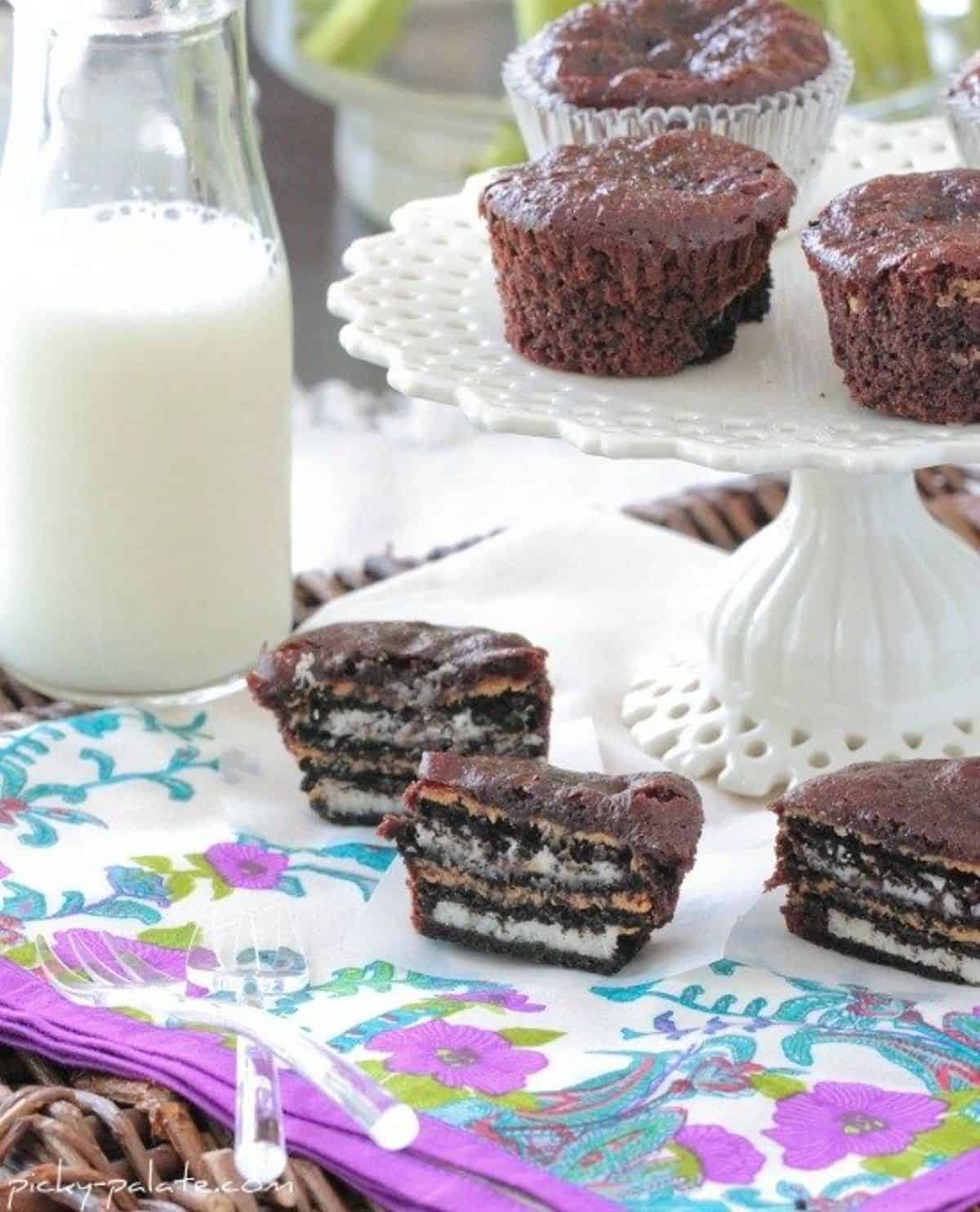 There is no better pairing than peanut butter and Oreos when it comes to dessert. Not to mention, this easy and fast dessert only has three ingredients.
Get one box of brownie mix, two dozen Oreos, and a half cup of peanut butter—smooth or crunchy—to make creamy and sweet Oreo peanut butter cakes.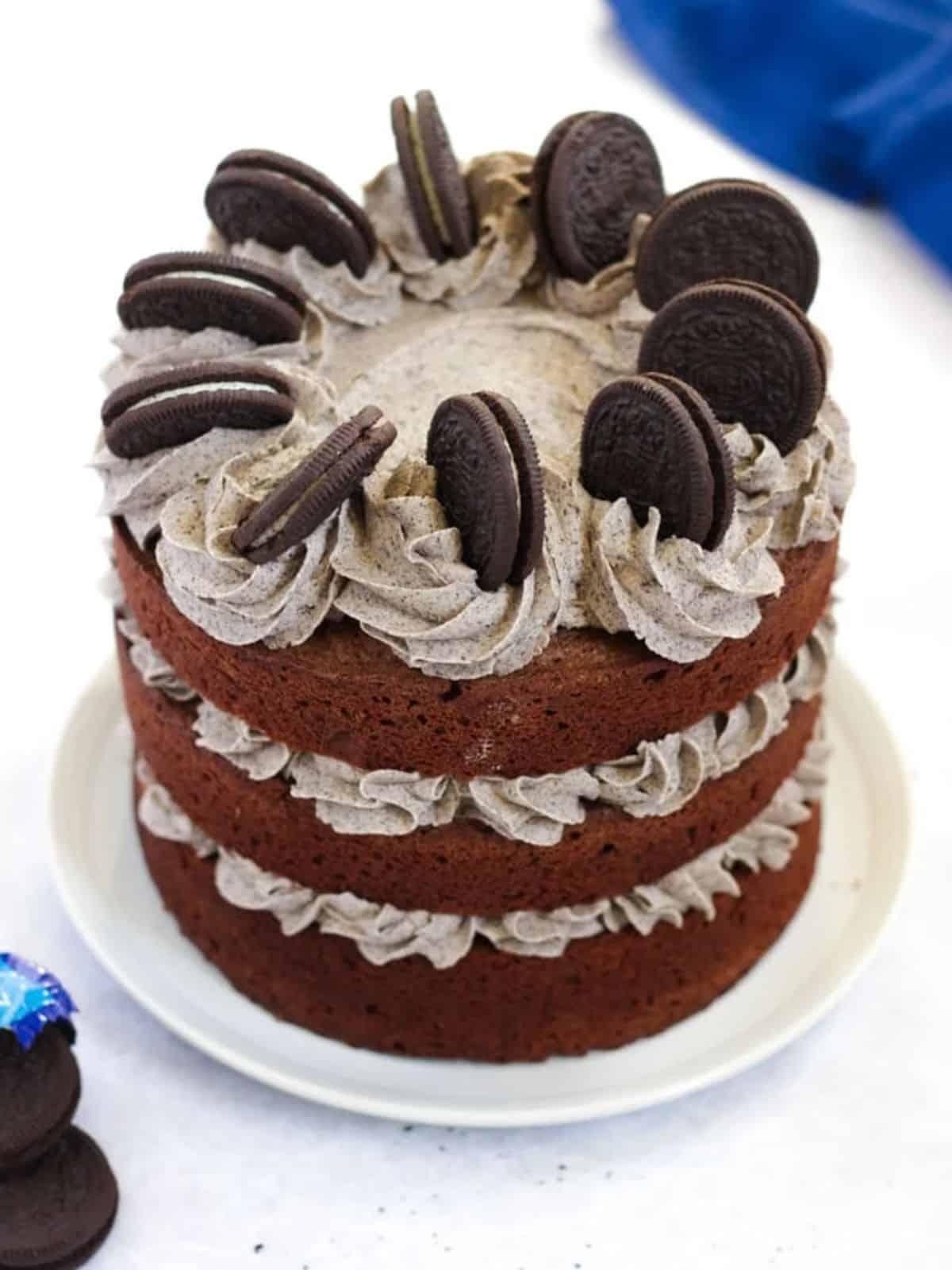 A moist cake with Oreo topping is a decadent treat for a special occasion. We love the lightness and moist texture of the cake combined with the crunchy Oreo topping.
For extra sweetness, you will need the typical cake ingredients, like sugar, butter, flour, Oreos, and cocoa. Ensure you get at least one whole pack of Oreos for the recipe!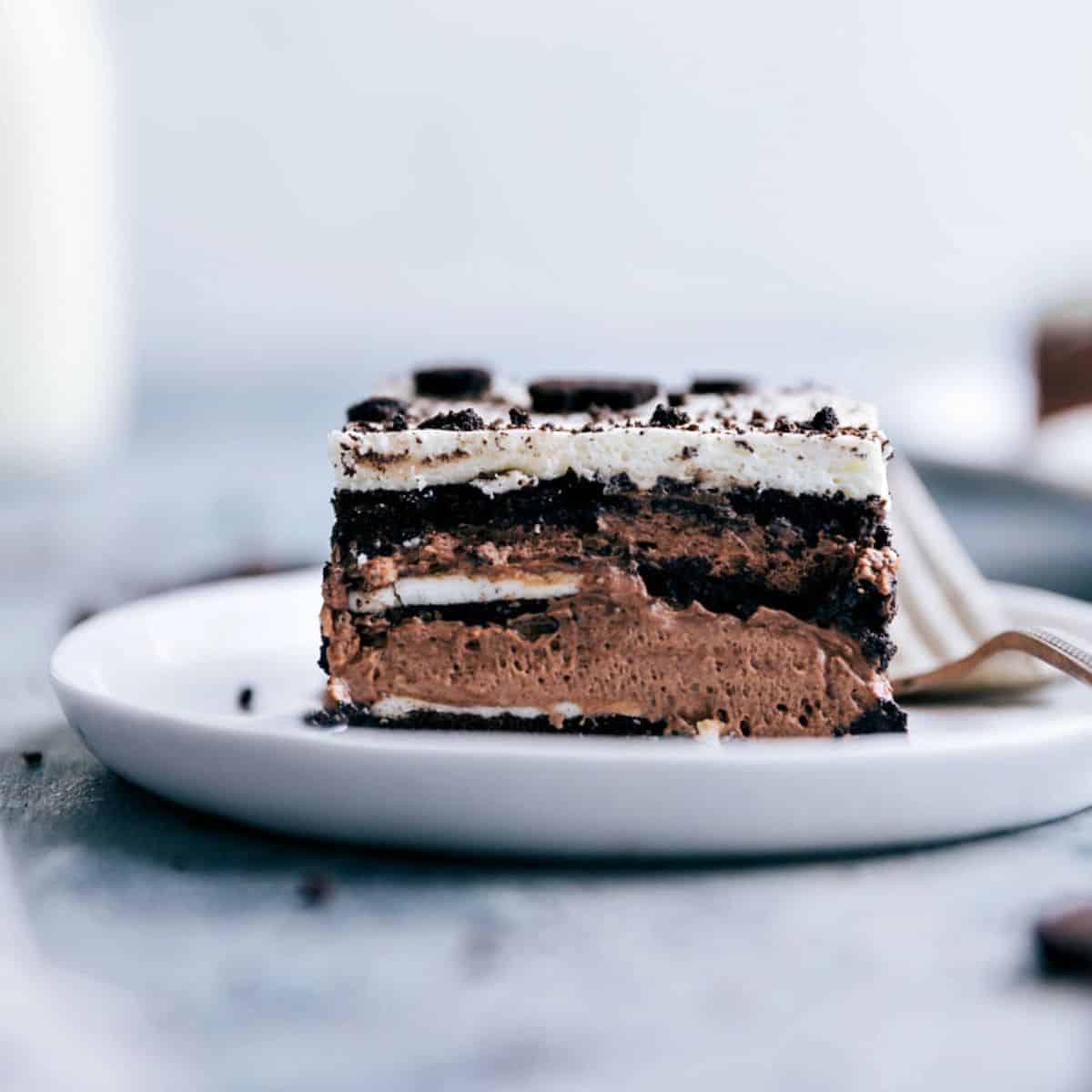 An Icebox Oreo cake with Nutella chocolate cream is excellent for a kid's party. Gather Nutella spread or another hazelnut-like spread, along with packages of Oreo cookies, to get started. Combine the dry ingredients with extra sweetness, like chocolate chips and cocoa powder, to make this icebox cake unforgettable.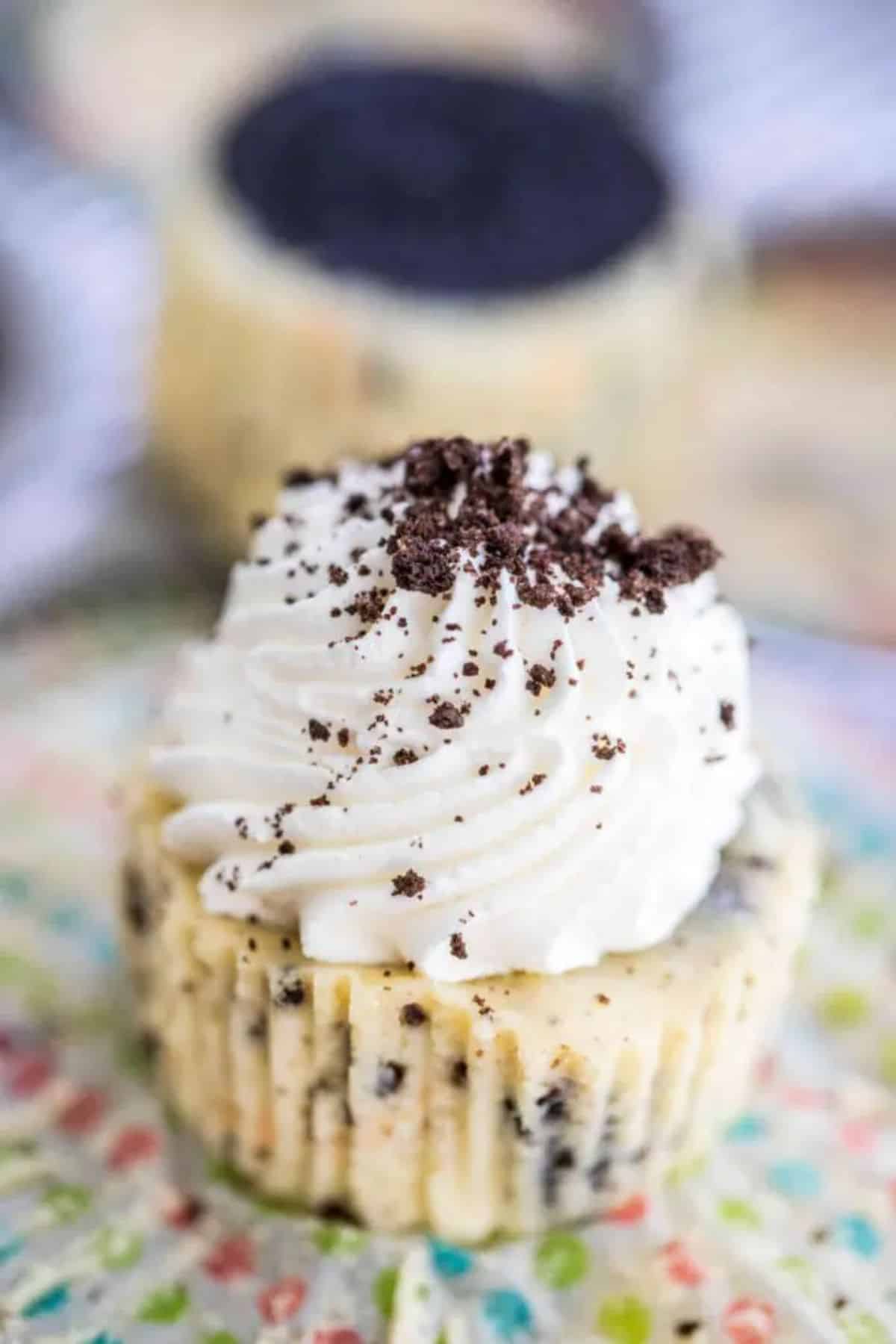 Mini Oreo cheesecakes are ideal for a dessert transported to a different location. You won't need a knife or fork for this dessert!
Grab one dozen Oreo cookies, butter, cream cheese, sour cream, vanilla, and heavy cream to make this sweet, moist dessert topped with crumbled Oreos. We love the cream cheese flavor mixed with the super-sweet Oreo chocolate flavor.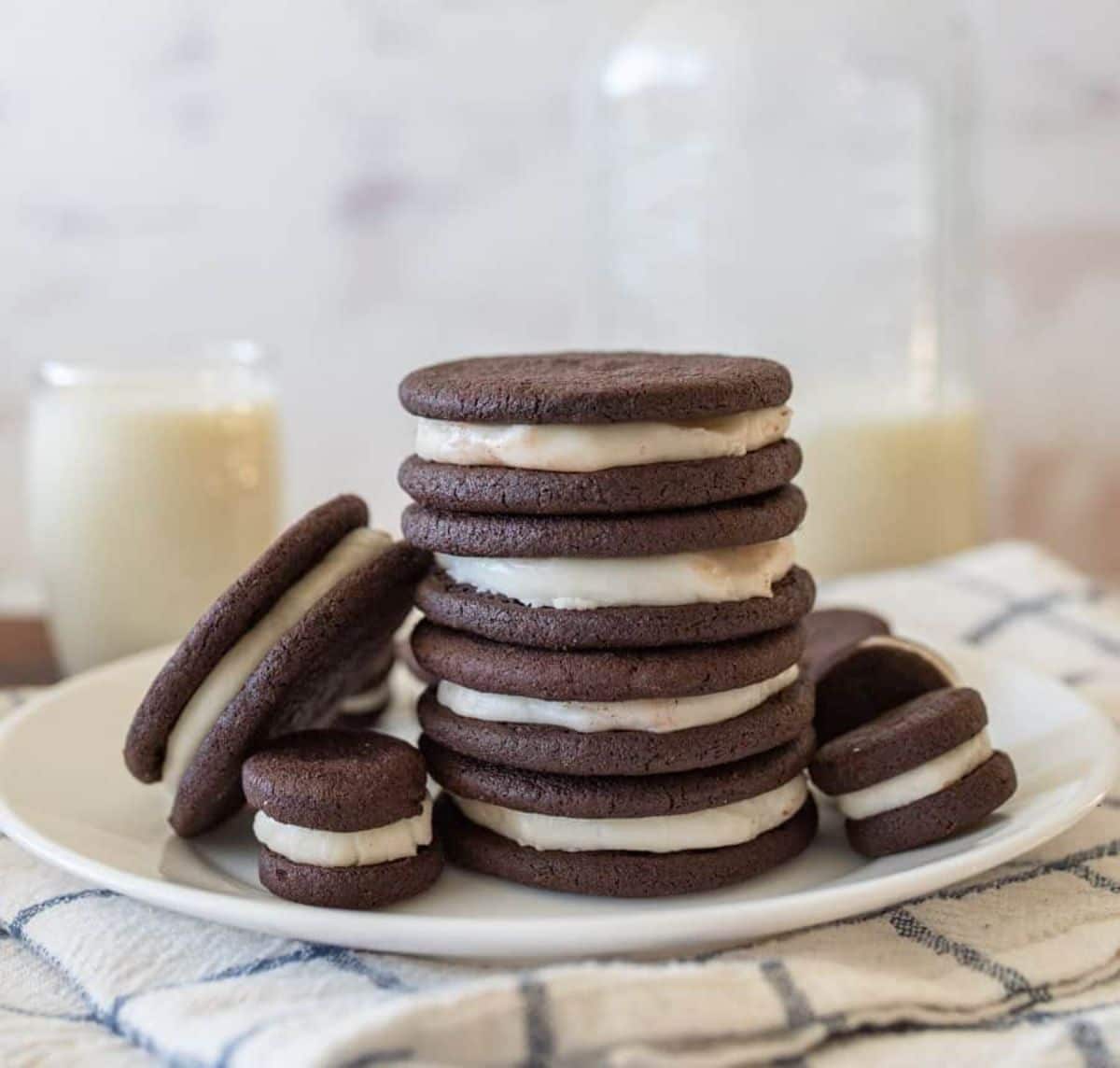 Make your very own Oreo cookies! Although many copycat cookie recipes exist, this easy and fast recipe is great for those in a time crunch.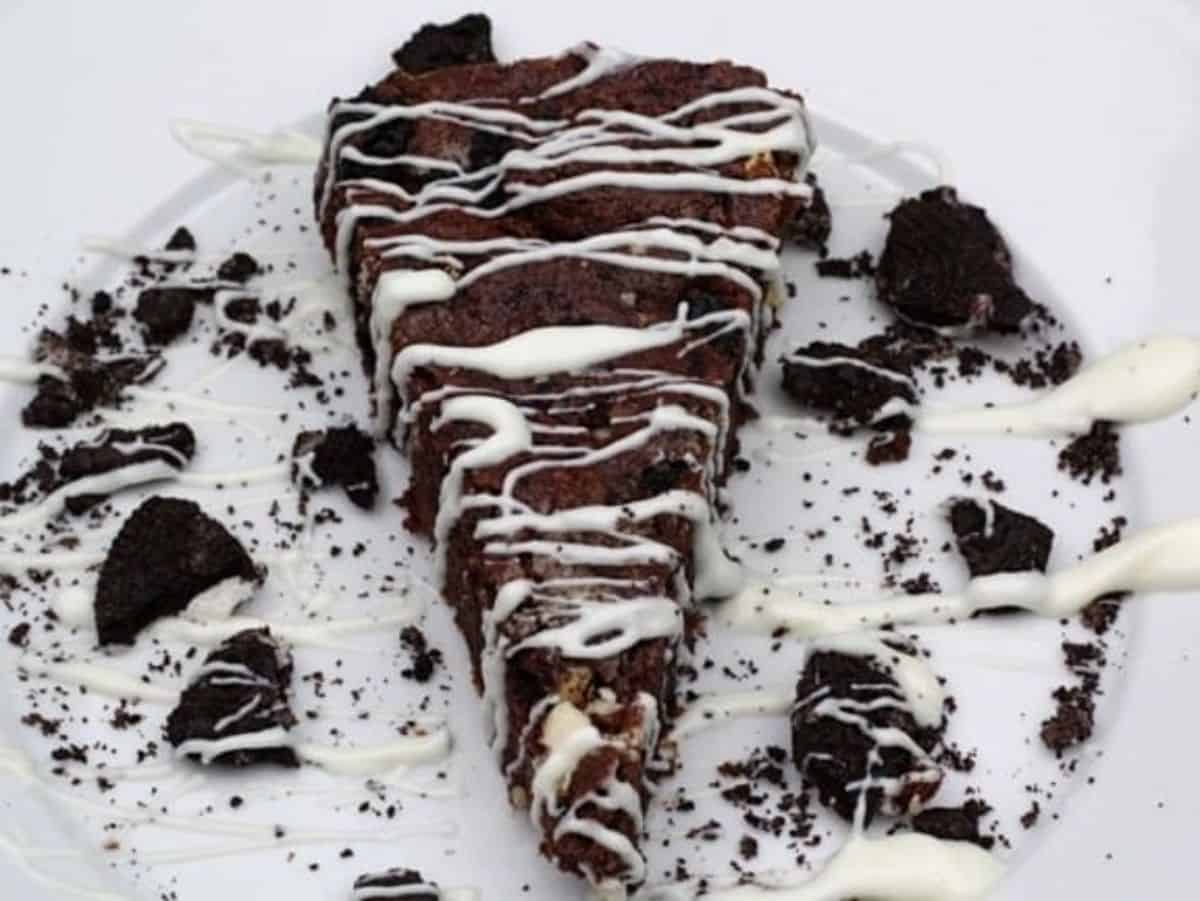 White chocolate brownies with Oreos are a decorative dessert that will make people rave for days on end! You need the typical brownie and cake ingredients, like flour, sugar, baking powder, and chocolate chips, and then add just a half cup of crushed Oreos to get crunchy parts throughout.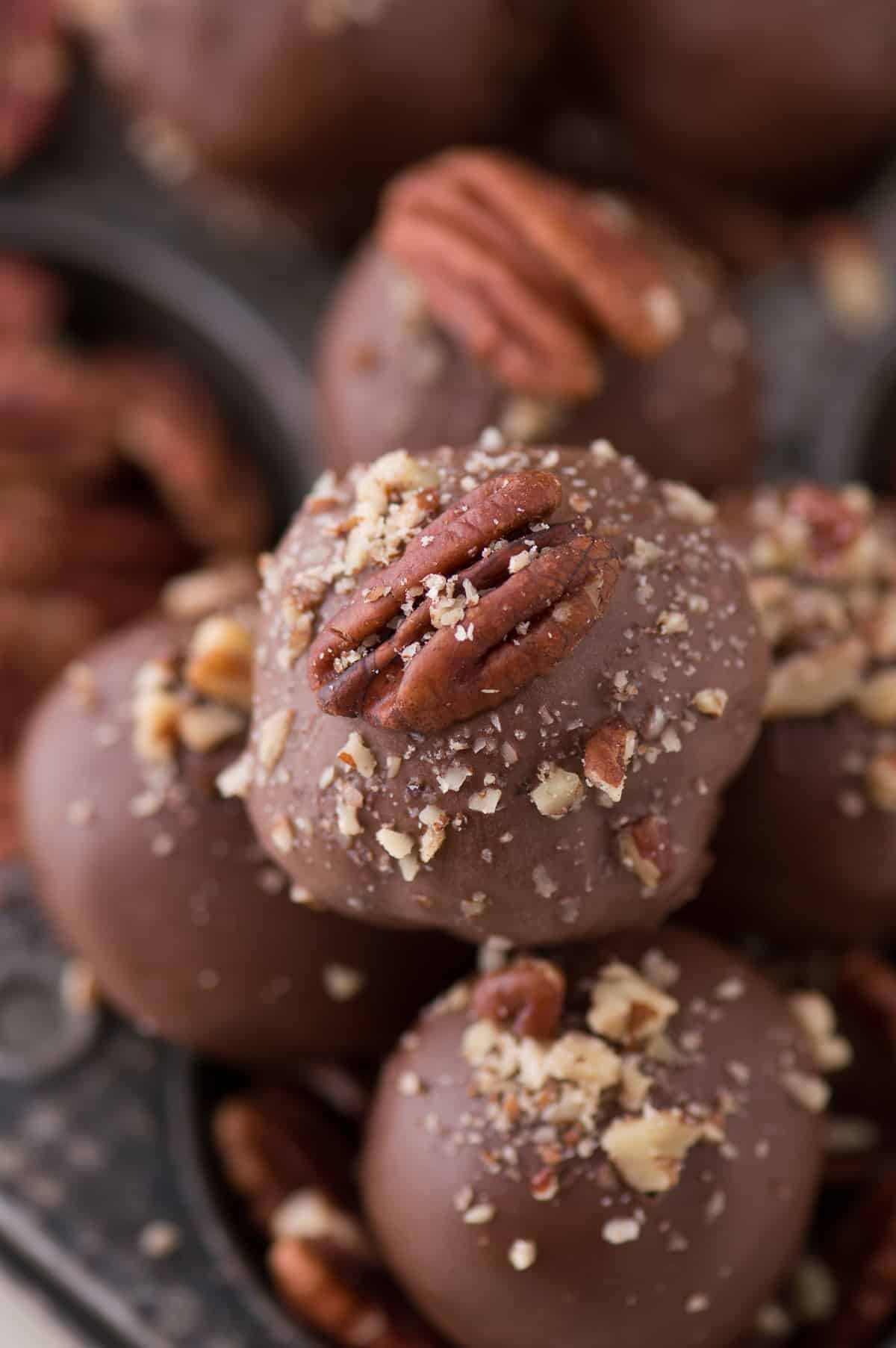 These Oreo turtle 'balls' are stuffed with candy for extra sweetness. Rolos are a fun addition to this typical dessert. Use one package of Oreos with one package of cream cheese, Rolo's for every Oreo, and chocolate bark for extra sweetness and crunch.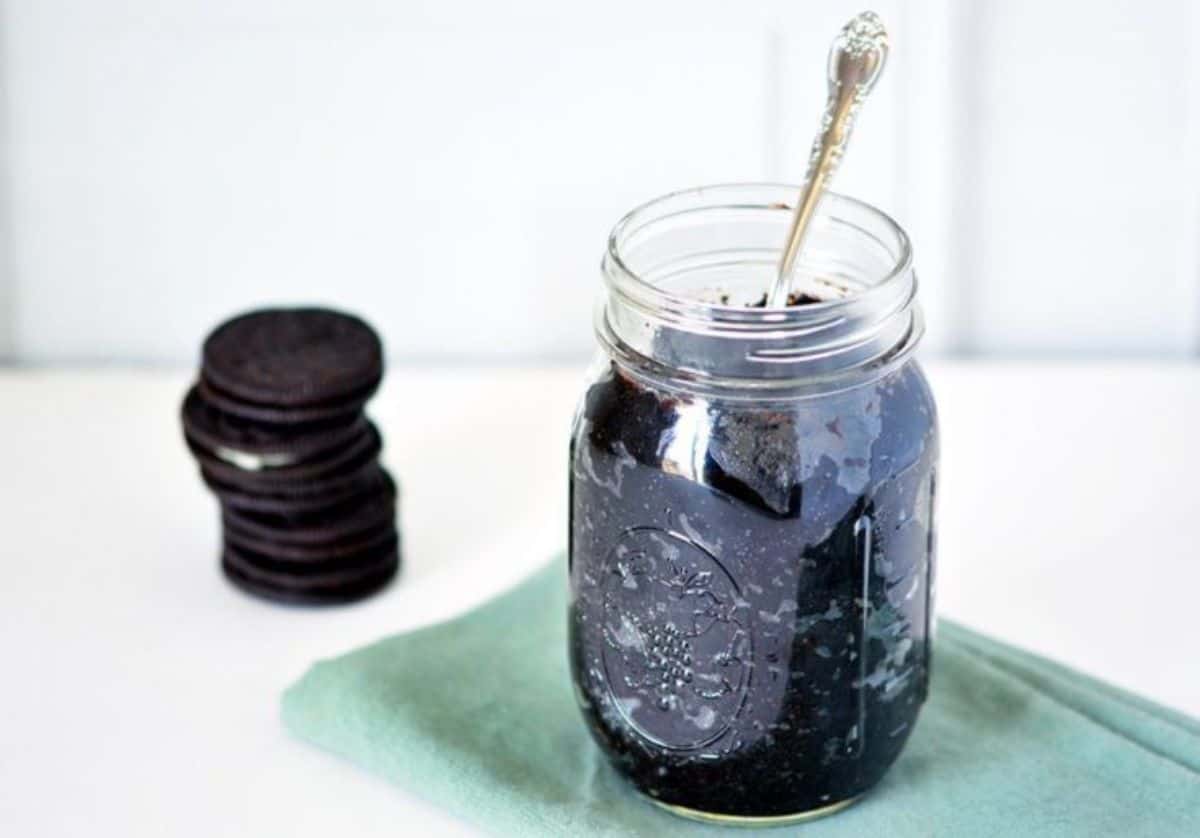 Forget the peanut butter or nut butter—this Oreo cookie butter is the best spread for sweet bread. We love this spread for bread, cookies, toast, or pairing with ice cream. All you need for this cookie butter is one package of Oreos, butter, condensed milk, and evaporated milk.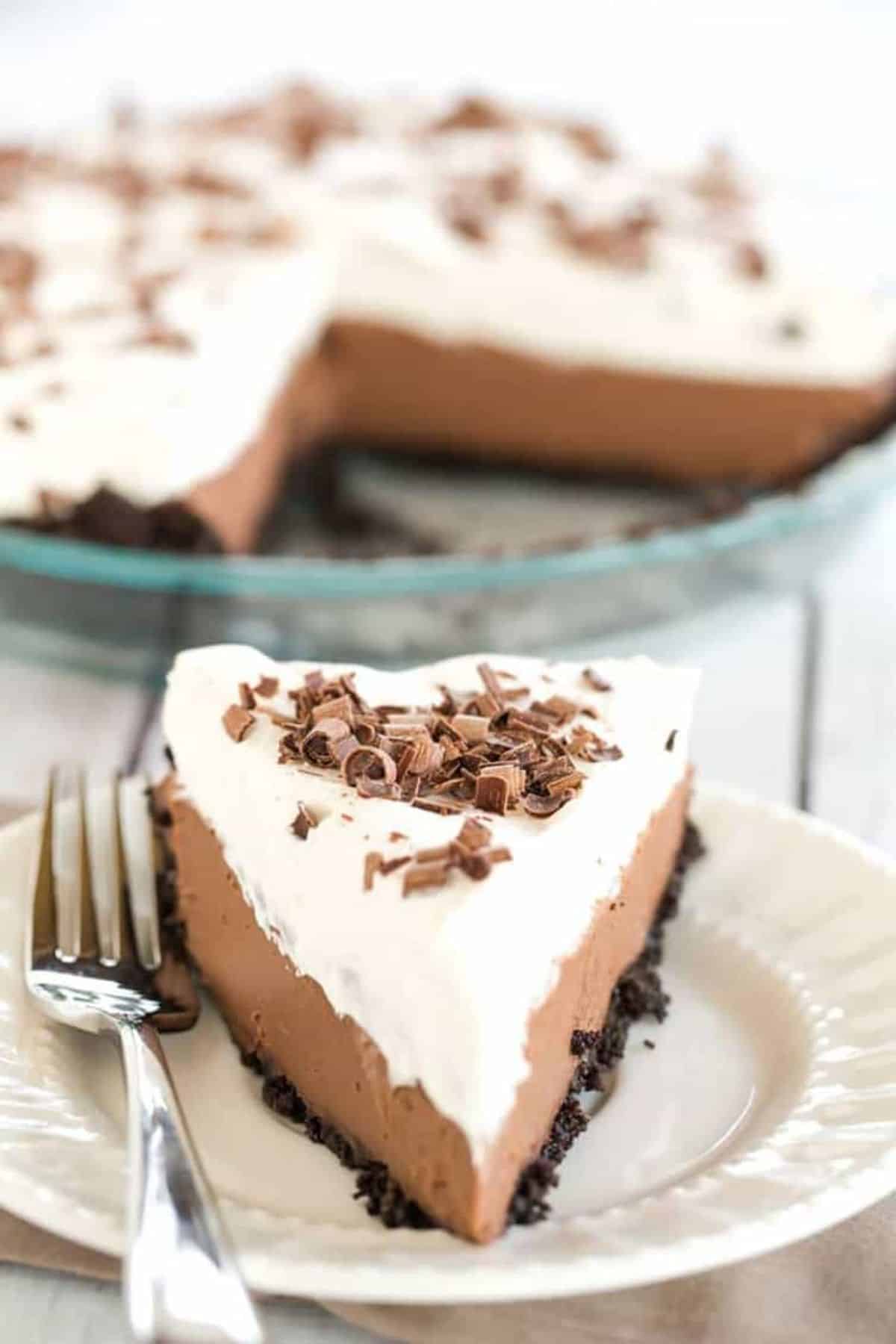 This Oreo chocolate cream pie with a pastry cream filling and whipped cream is ideal for a hot summer day. Grab 16 Oreos to start this easy cream pie recipe with heavy half-and-half, sugar, eggs, and chocolate. We love this dessert for any party!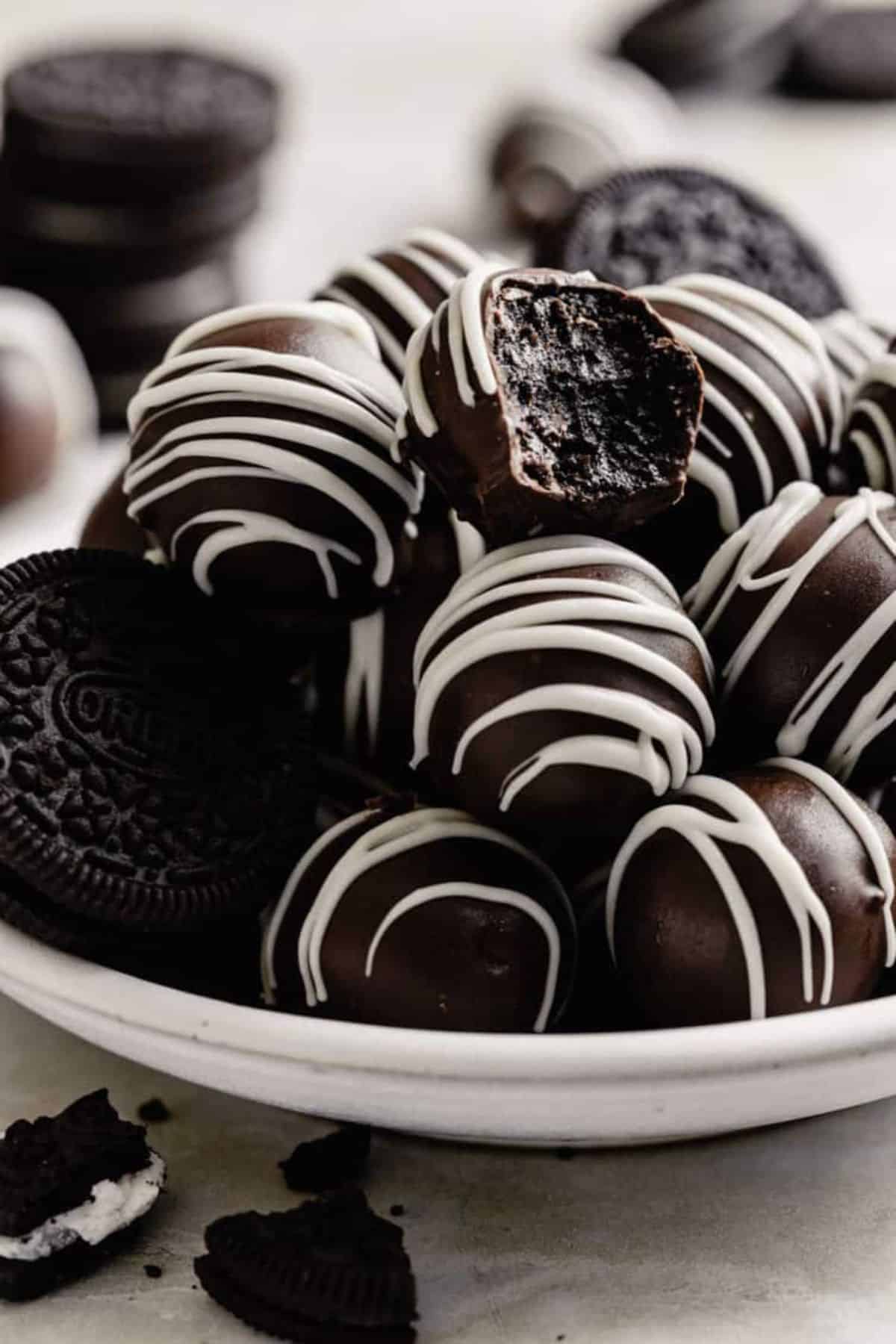 This is the adult version of the Oreo truffle eyeballs from earlier. Plus, with only four ingredients, they are easy and fast to make! These Oreo truffles require just 15 Oreos, cream cheese, chocolate, and vegetable shortening—just four ingredients.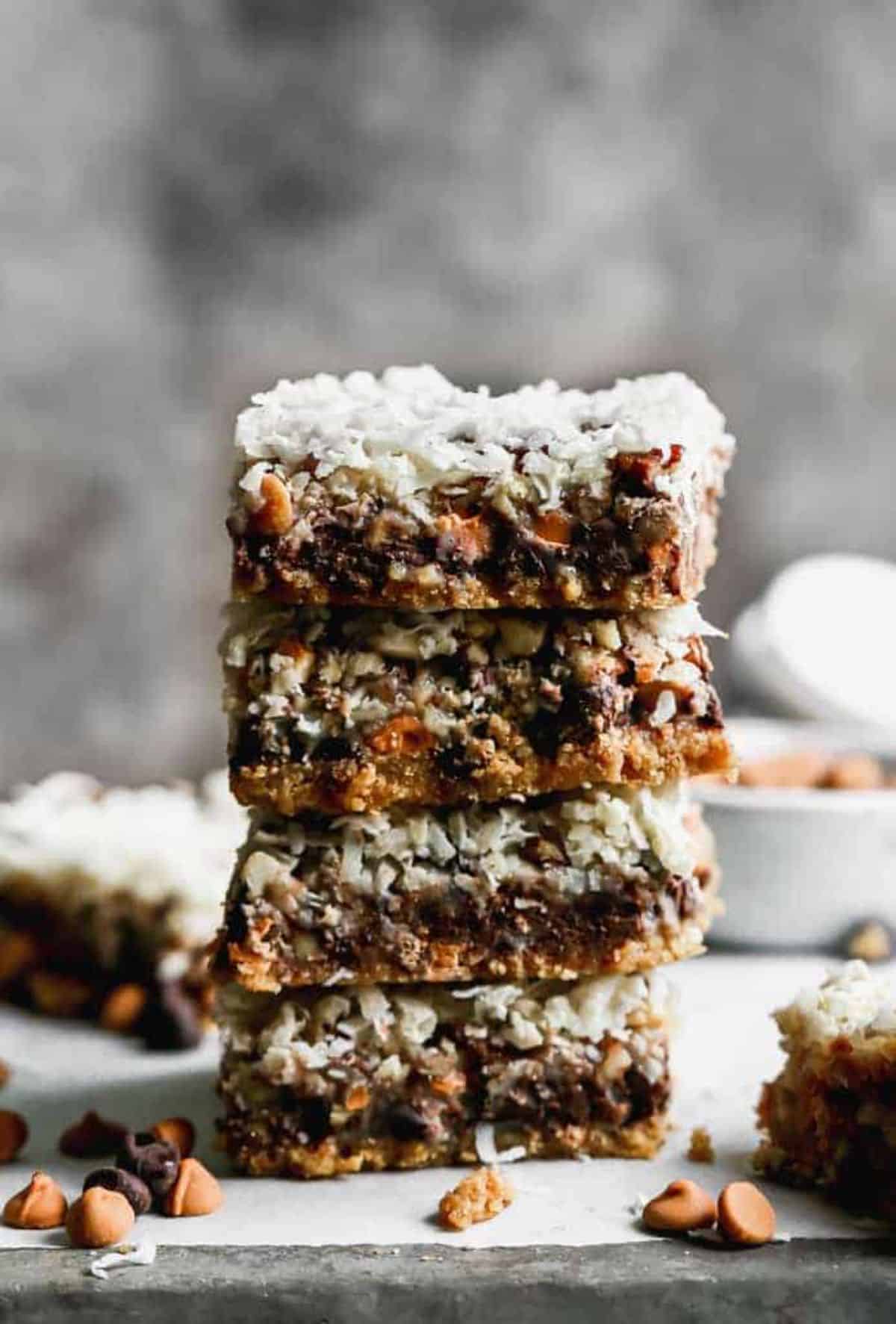 These Oreo 7-layer bars are made without eggs or flour. Instead, use Oreos, chopped nuts, chocolate chips, butterscotch, and Graham crackers to create these seven-layer bars quickly and easily. This easy and fast recipe takes just 40 minutes to make, with ten minutes of prep time in total.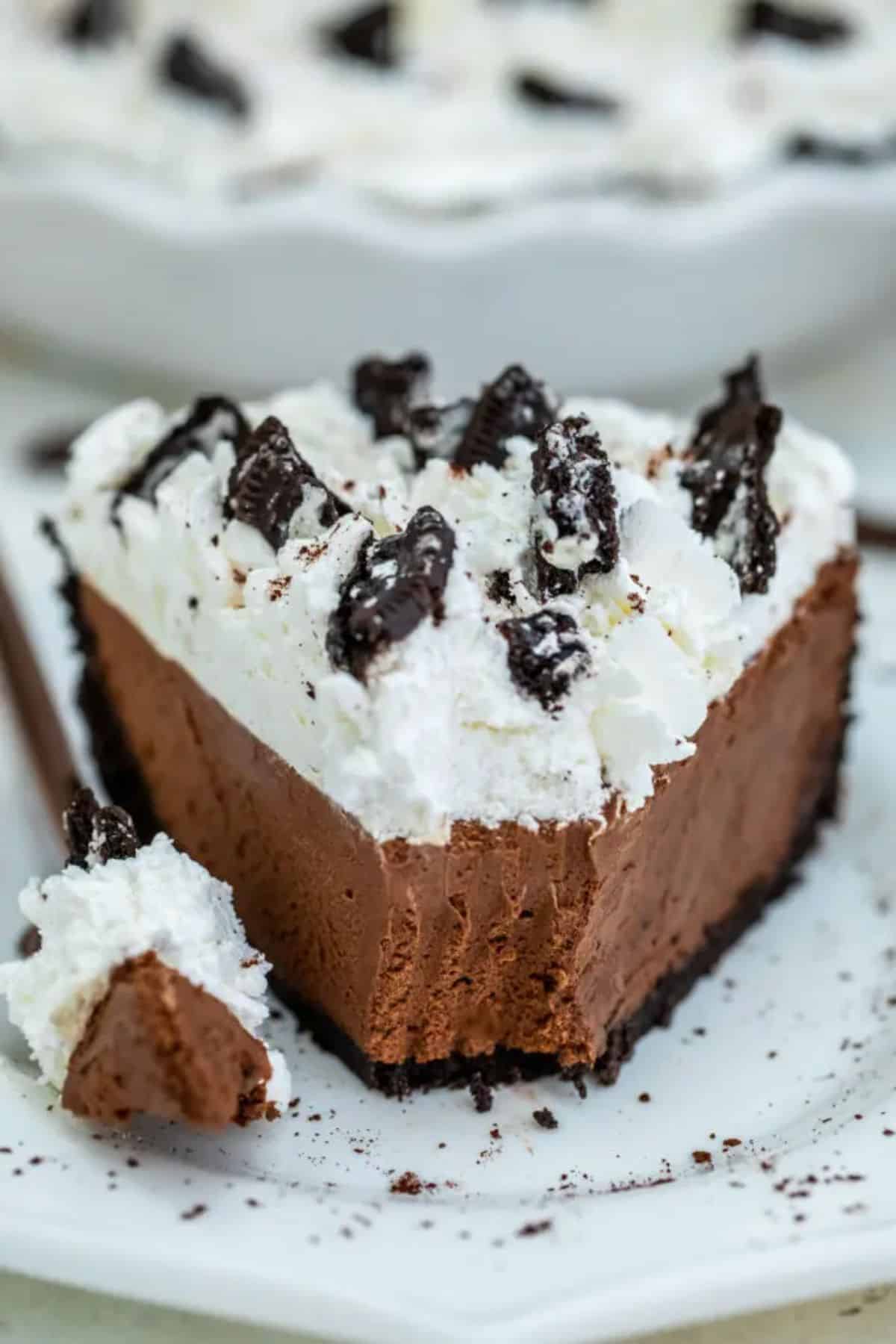 No-bake Oreo chocolate pie has a smooth texture and rich finish for a sweet dessert. Get 3 cups of Oreo crumbs, butter, and unique mascarpone cheese for the no-bake chocolate filling! For this creamy and rich pie, you will need 30 minutes of prep time and 30 minutes of baking time.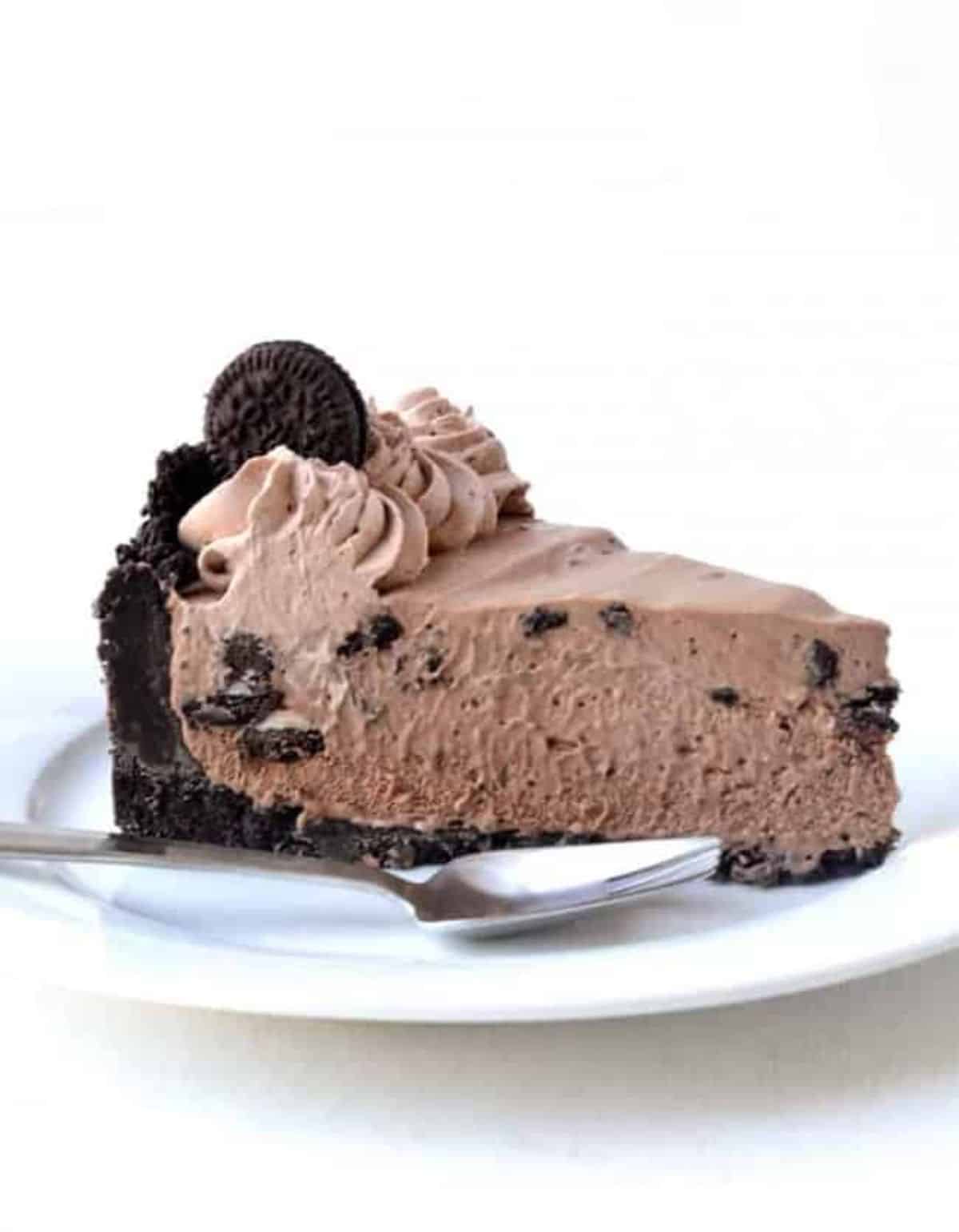 Oreos with extra chocolate make this pie great for chocolate lovers! You will need 40 Oreos and the typical pie and cake ingredients for this no-bake chocolate Oreo ice cream pie, loaded and topped with whole and crushed Oreos.
You can make this no-bake pie by adding all the ingredients to the mixing bowl, beating the mixture, and popping the finished product into the freezer to let it sit. Then, top the cream pie with icing sugar and chocolate cream!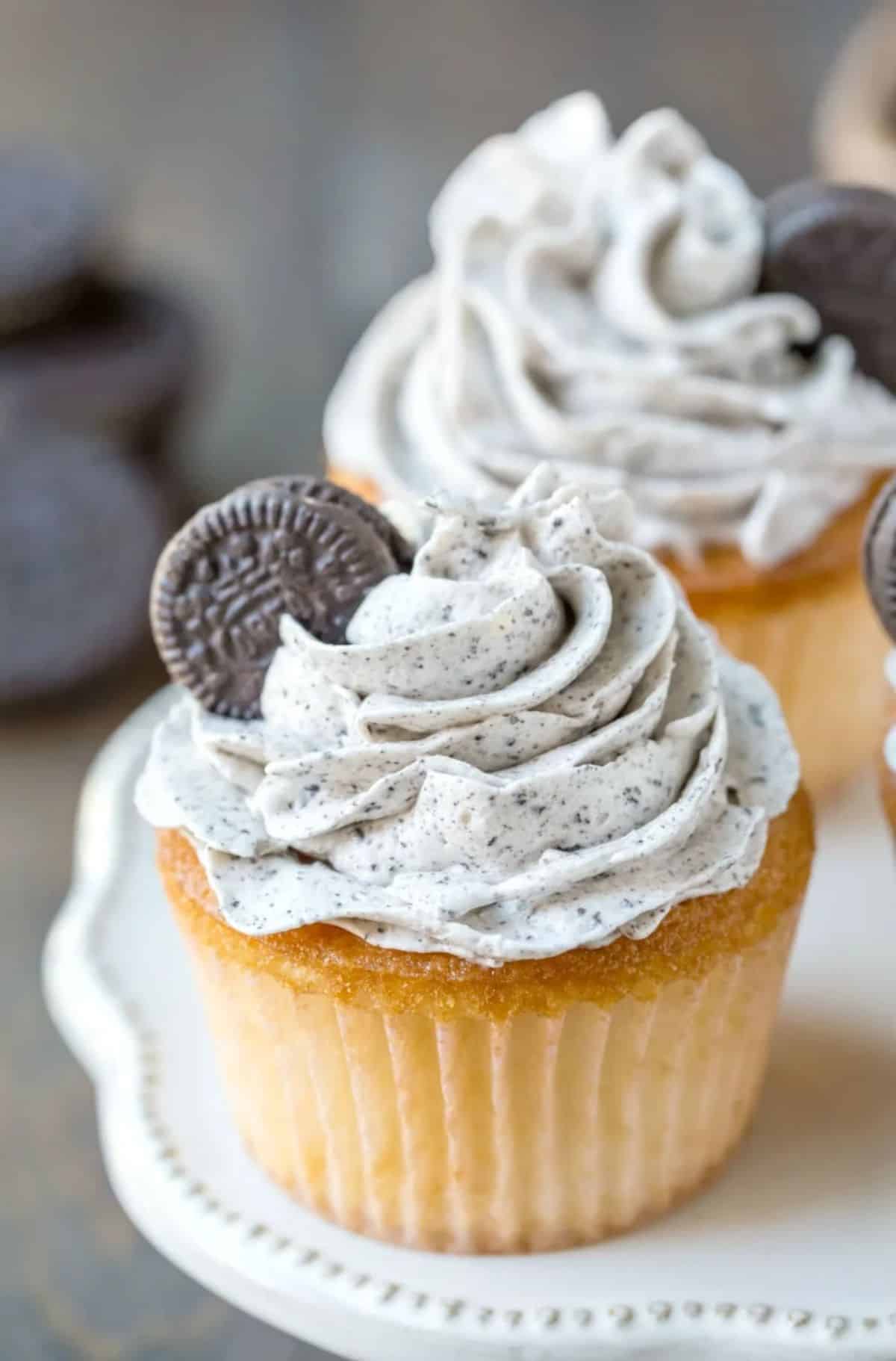 Oreo frosting is versatile to put on top of any dessert, like cakes, cupcakes, or brownies. You will need ten Oreos, flour, milk, vanilla, butter, and sugar to put this frosting on top of any cake, pie, or cupcake. We love using this Oreo frosting for chocolate cupcakes for a kid's party!
Pound cake is a sweet and dense dessert for the winter months. This Oreo cookie pound cake is moist and features crushed Oreos for added texture and sweetness. For this buttery and dense cake, you will need 20 minutes of prep time and 90 minutes of cook time.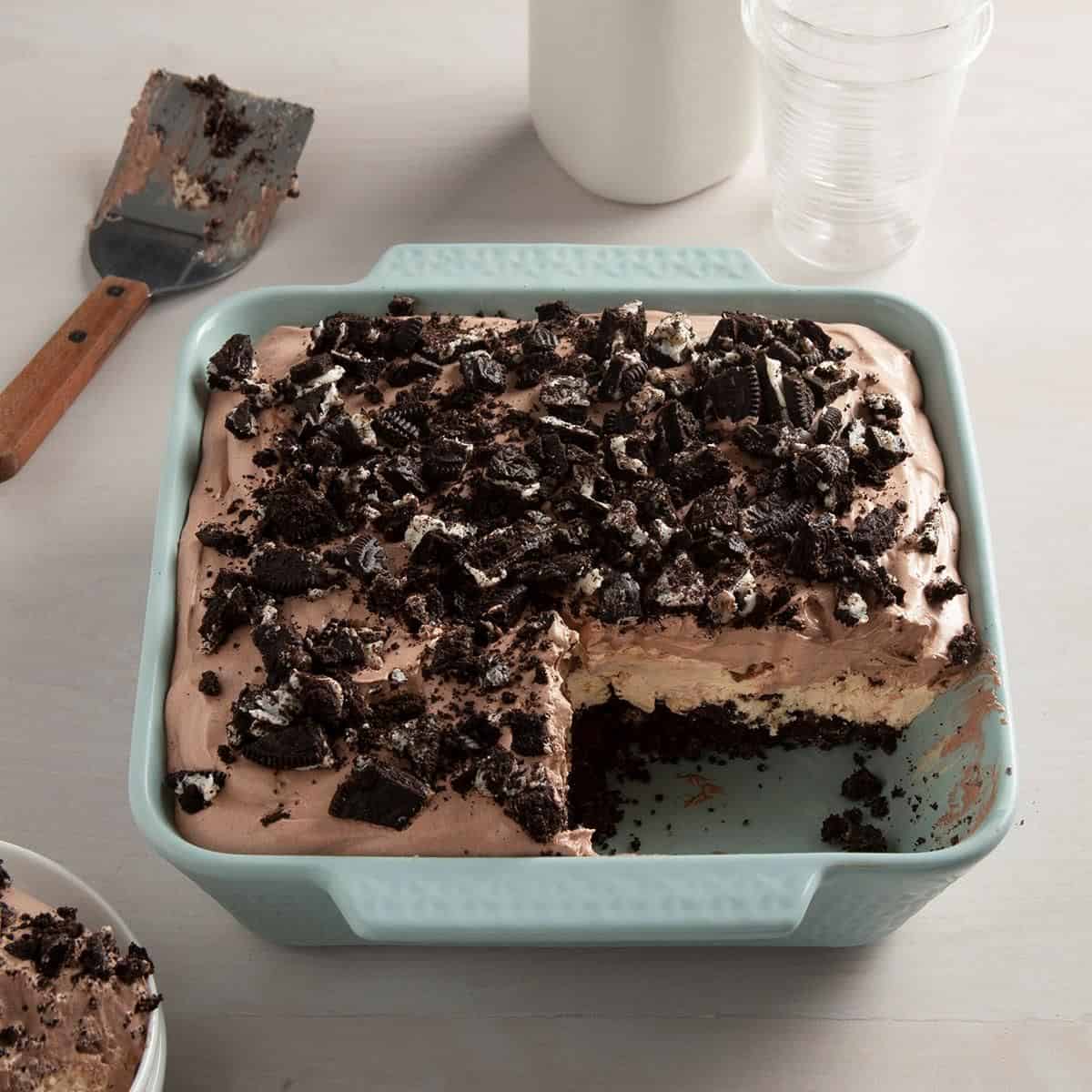 This peanut butter cup, Oreo, and chocolate dessert is super sweet! This dessert is quick and easy to put together. First, crush 16 Oreo cookies and mix them with butter before placing them in a square dish. Then, beat together all of the ingredients in a large bowl. Spread the mixture over peanut butter cups before chilling and letting set for three hours.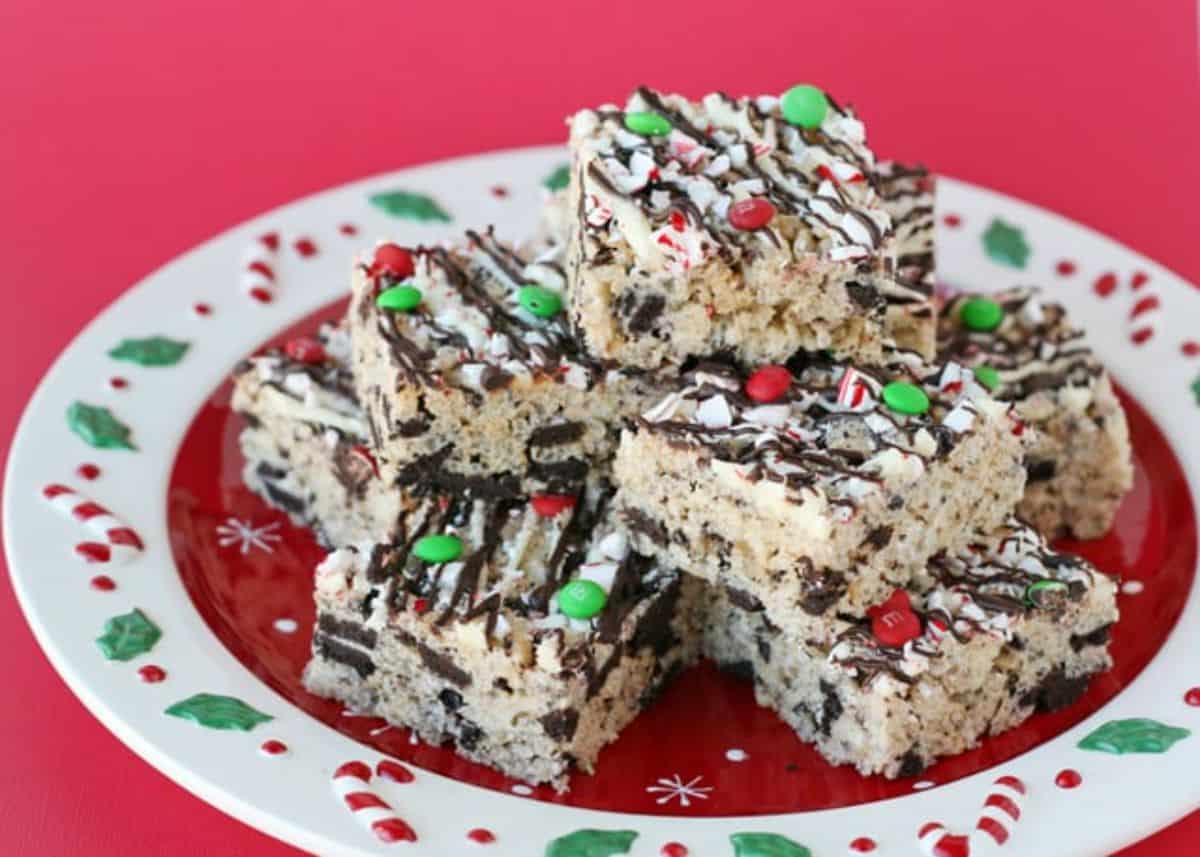 Just like Rice Krispie bars, but better, these peppermint-infused bars are easy to make and fun for holidays. Kids will love this dessert since you can include Oreos, Rice Krispies, mini M&Ms, and candy canes!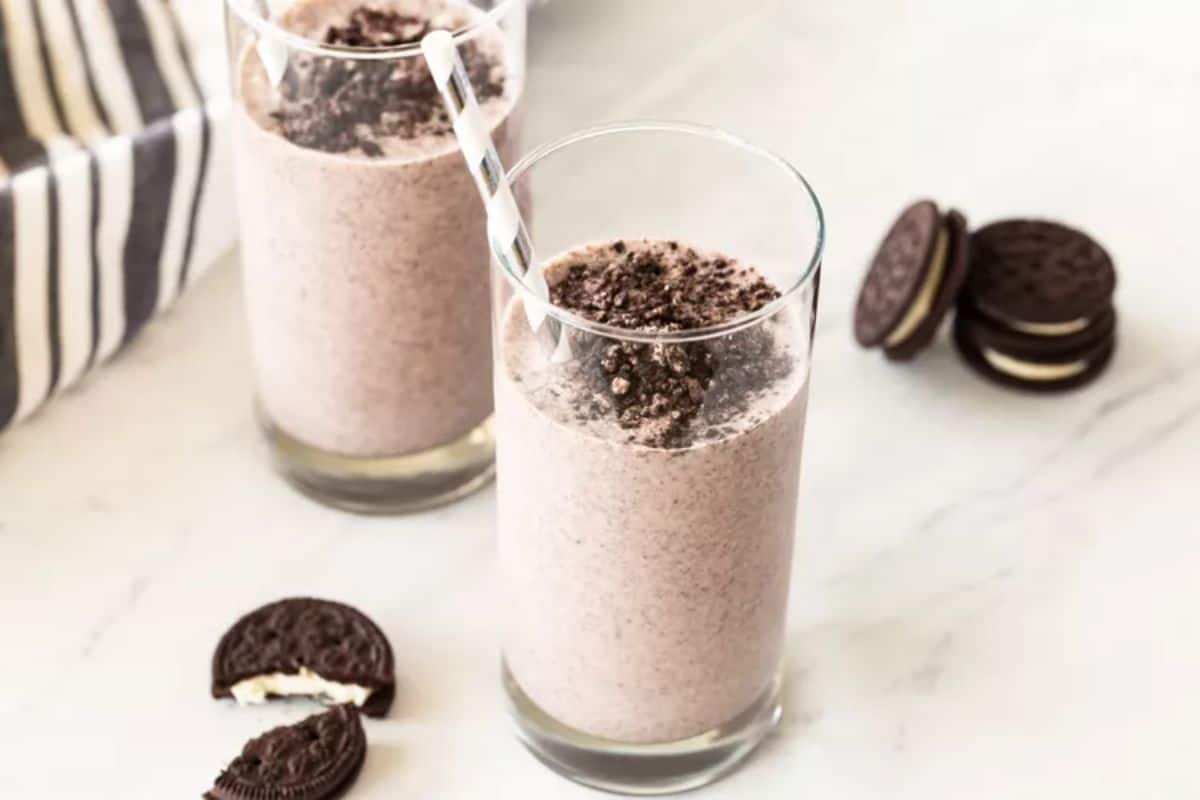 Oreo cookies with vanilla ice cream are an unbeatable combo! This easy milkshake takes five minutes of prep time and makes two servings. Gather one pint of vanilla ice cream, milk, eight Oreos, chocolate sauce, and two Oreo cookies for a special garnish on the edge of the glass.
Don't derail your diet with this healthy protein shake. Suppose you love the taste of the Oreo milkshake, but you are counting calories. This protein shake uses vanilla protein powder, unsweetened milk, and less vanilla ice cream for a creamy but healthy alternative.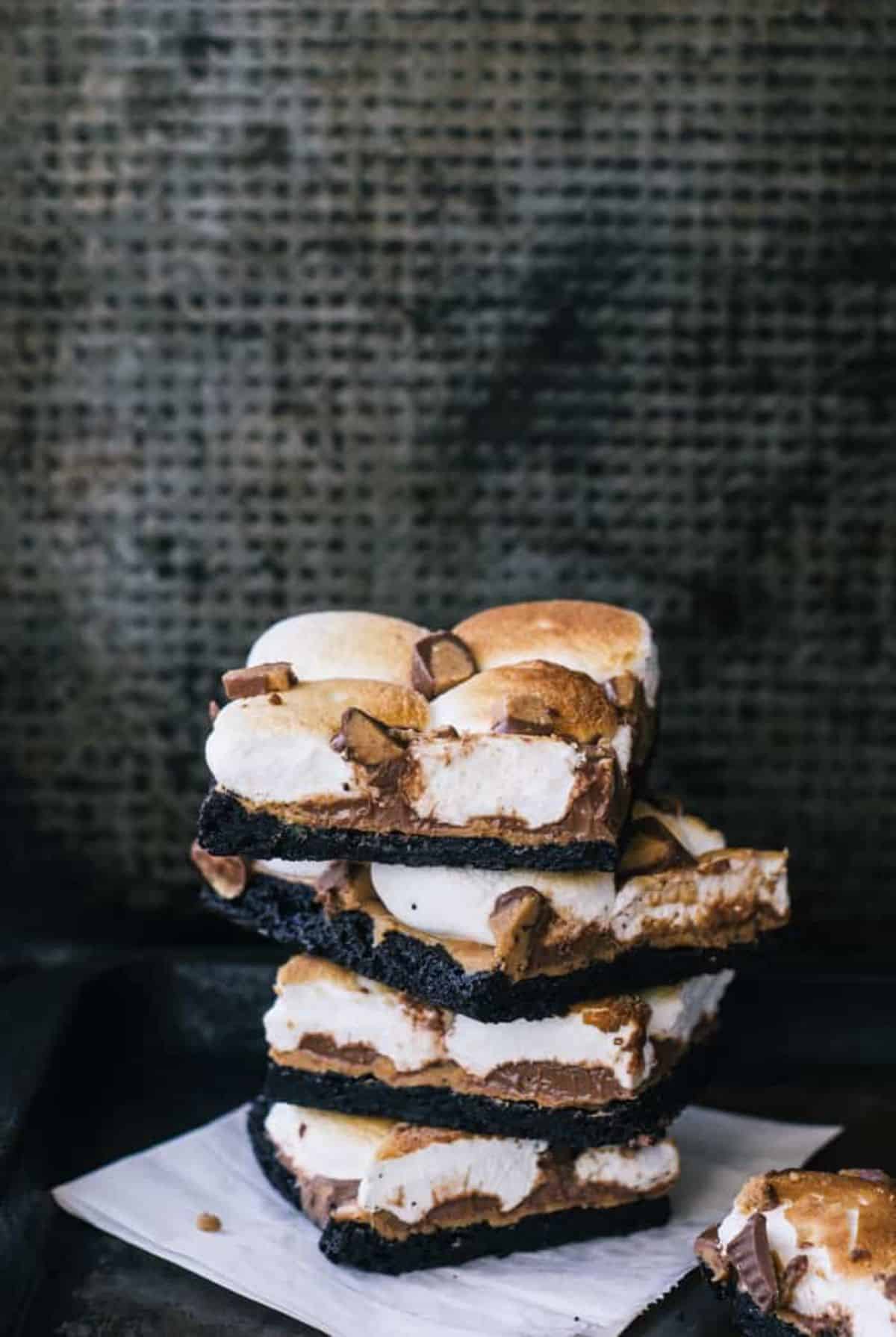 S'moreo bars with peanut butter cups are a combination of all of your favorite desserts in one! If you need help deciding what to make, this combinational bar includes 24 Oreos, peanut butter, marshmallows, and PB cups!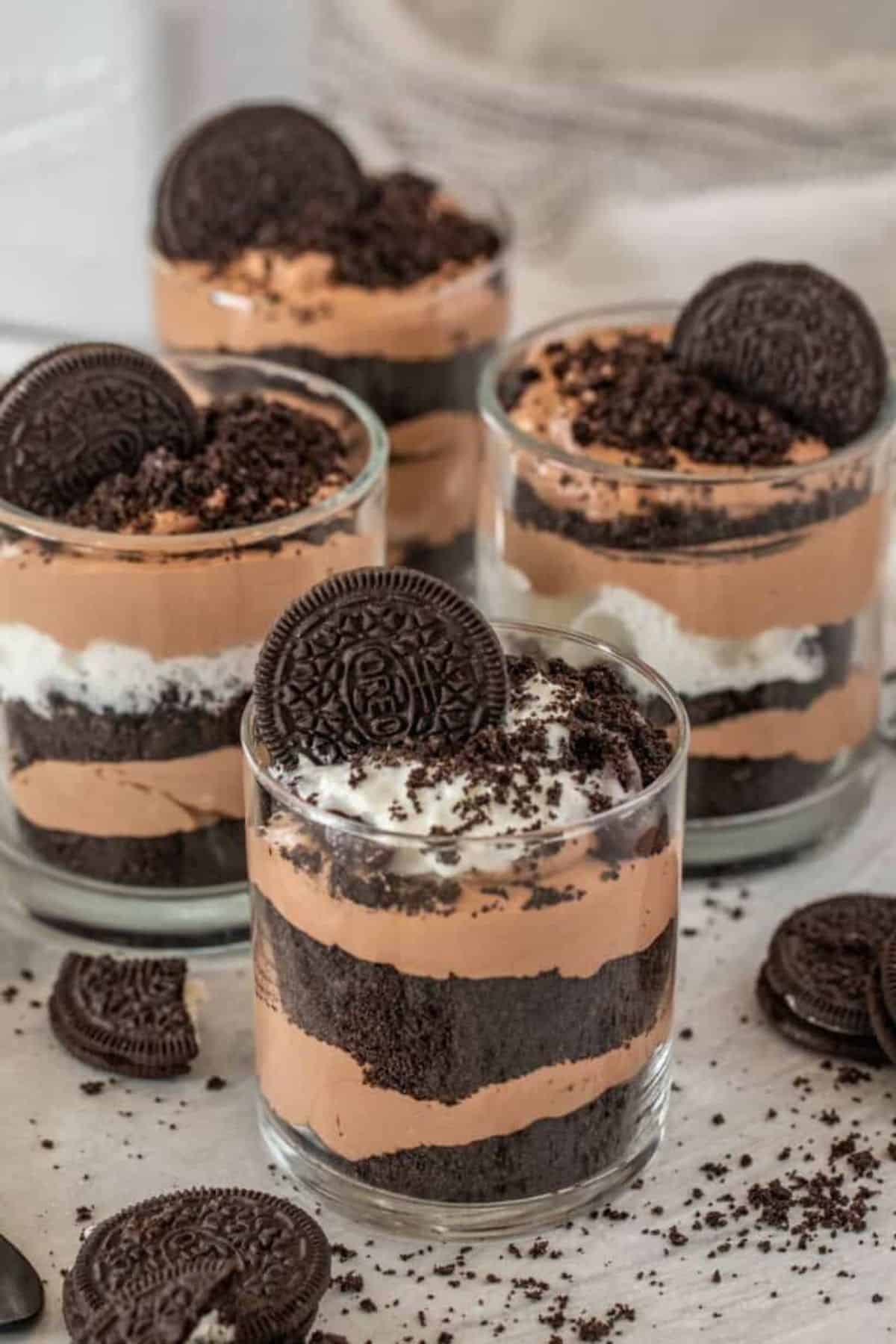 We love Oreo pudding for a hot summer day. Adults will love this treat, and kids will love how it is easy to eat and fun to look at. Plus, this dessert is easy to make and can be pre-made the day before to make the day of a party stress-free and easygoing!
This recipe only features less than 15 minutes of prep and make time (not including 1 hour or overnight of chilling in the refrigerator).
Cookie and cream double-chocolate cake bars are simple, decadent, and fudgy. This recipe takes ten minutes of prep time and 35 minutes of cook time.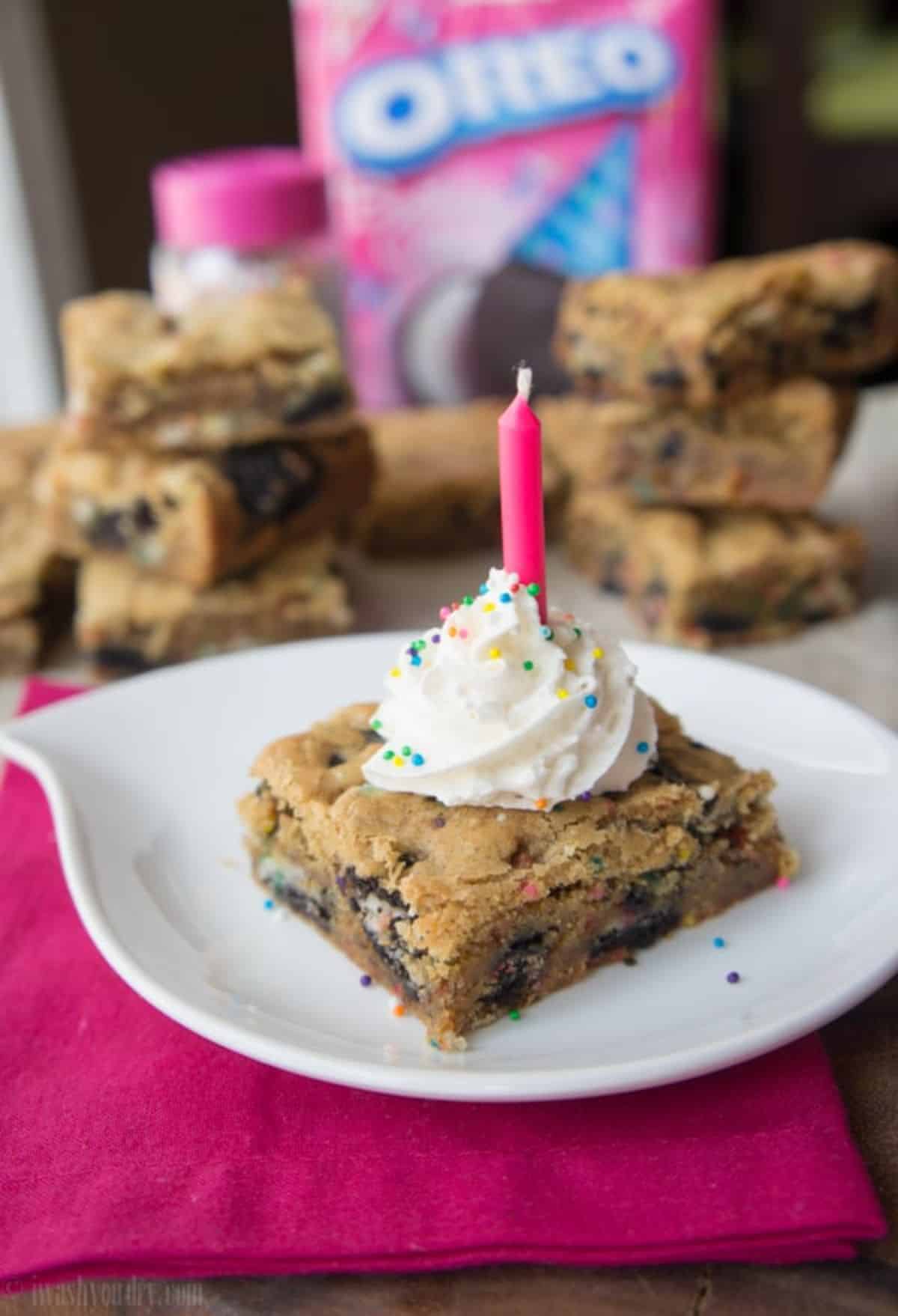 Birthday cake blondies are the ideal dessert for a special occasion. Not only are these desserts easy to bring to a party, but they combine a few top-tier desserts all in one. This recipe features five minutes of prep time and 25 minutes of cook time, meaning you can make them last minute without any trouble.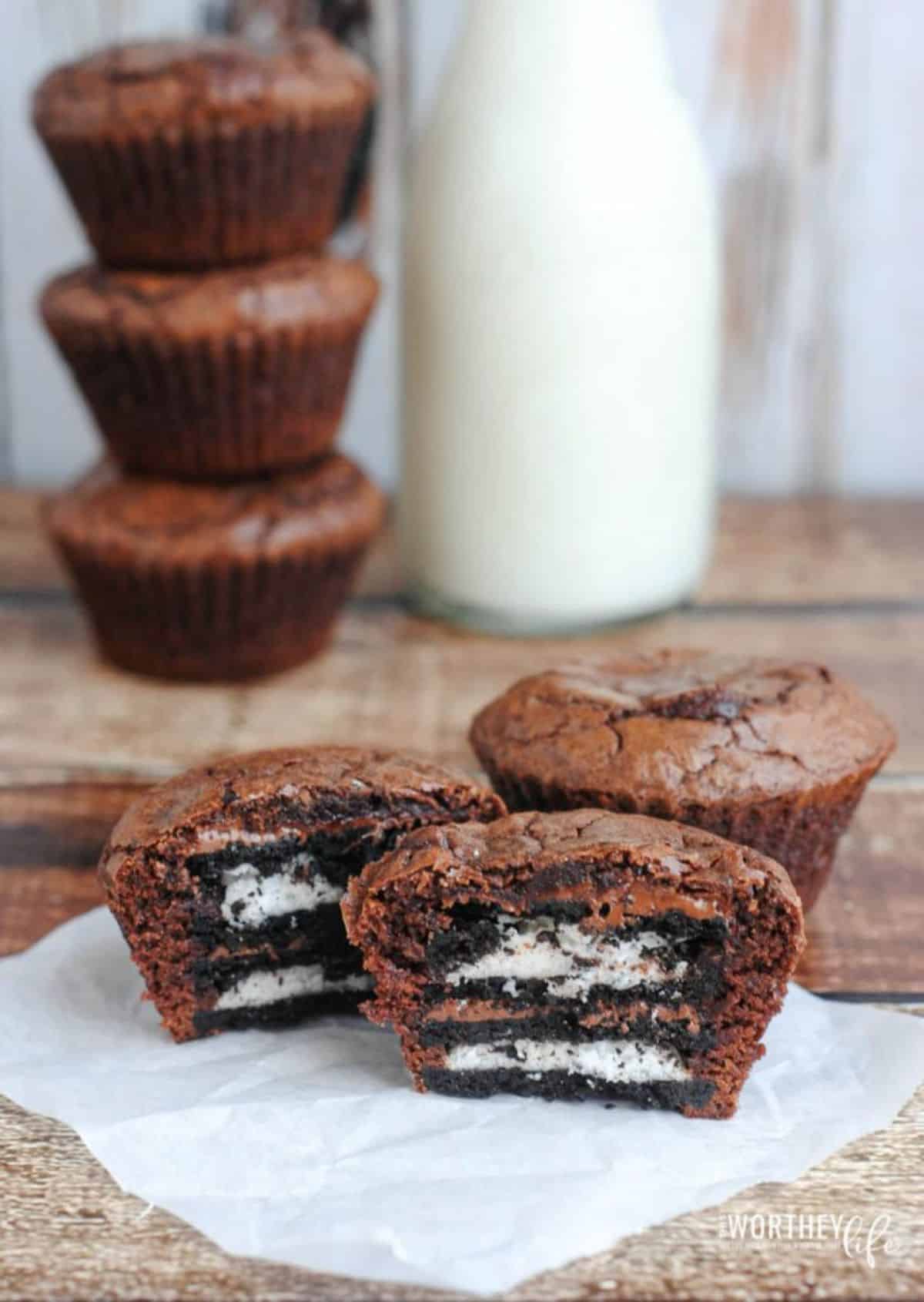 Brownies with Nutella and Oreos are extra sweet and add a touch of hazelnut and cream for chocolate lovers. Plus, the bite-size and the quick prep time mean these dessert 'bites' are fast and simple to make for when you need to bring a platter of desserts to a party.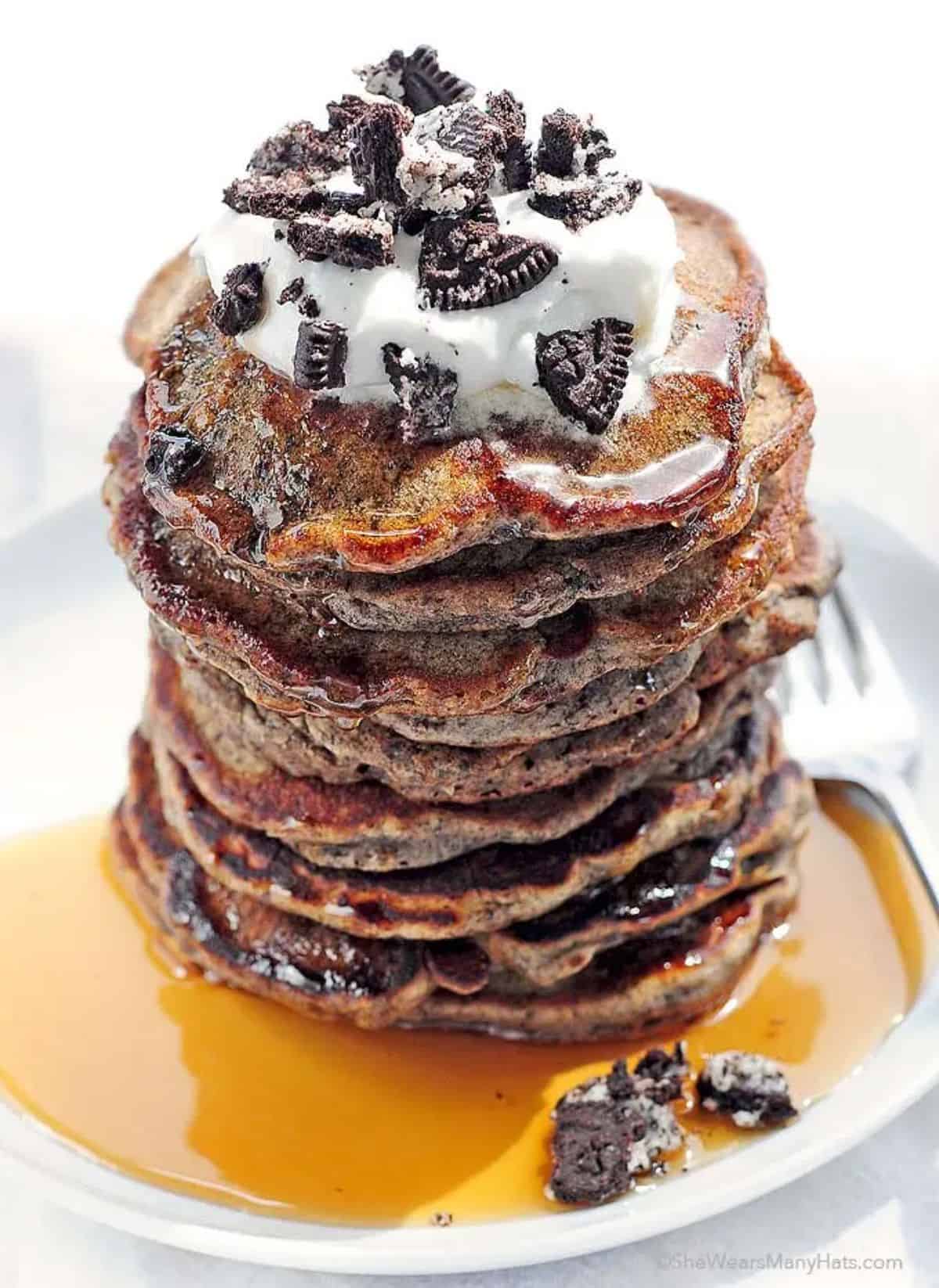 Who said you can't have Oreos for brunch? These Oreo pancakes are great for a sweet way to start your morning. You can use this easy pancake recipe for a family brunch, a post-friend sleepover, or a treat for yourself on a Sunday morning. The crushed Oreos and whipped cream make typical pancakes fun and exciting.
This recipe takes just 15 minutes of prep time and 20 minutes of cook time.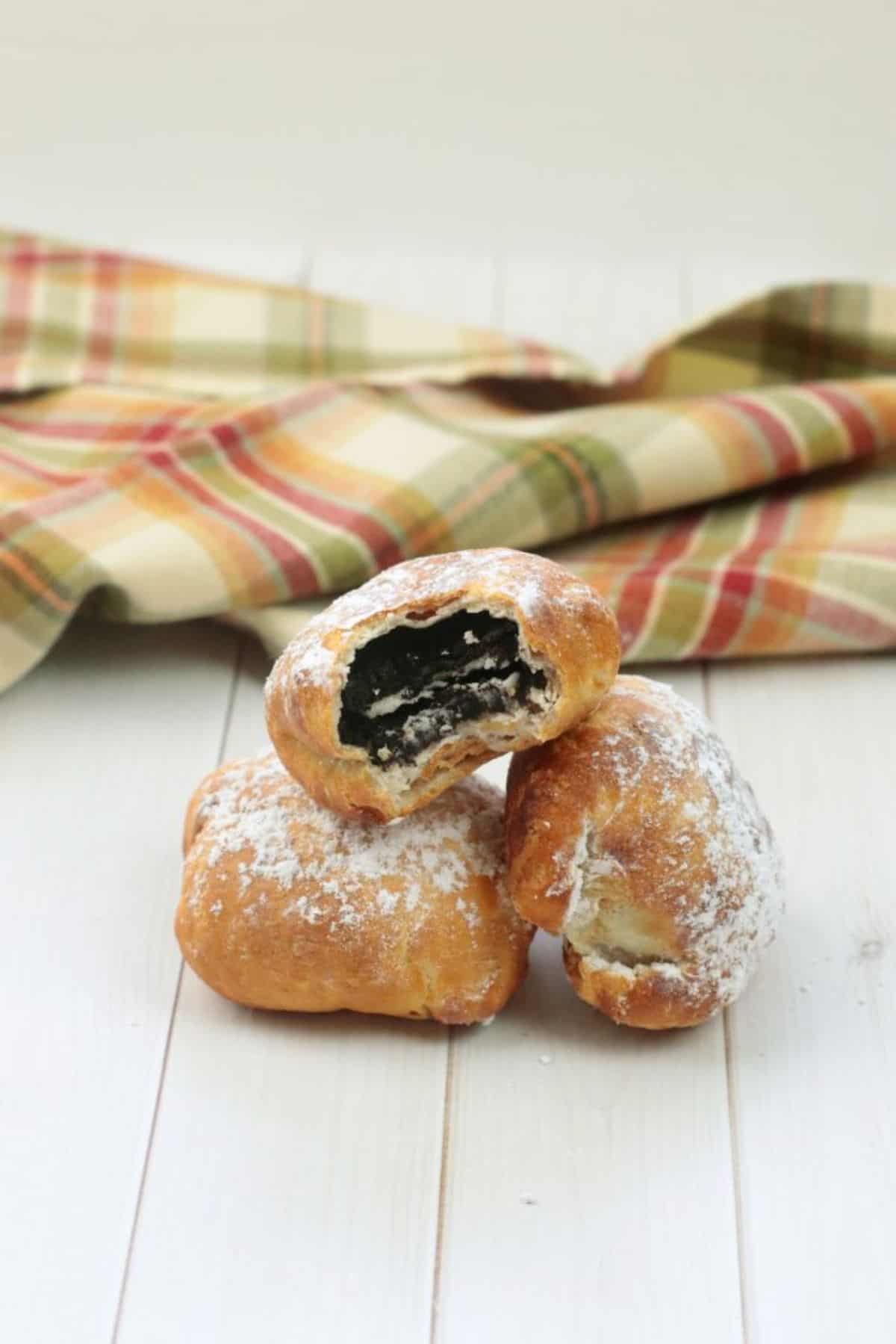 Who said you couldn't use an air fryer for desserts? You probably use this handy method for cooking meat or vegetables, but the air fryer also comes in handy when adding a bit of crunch and texture to your desserts. This is the case with these air fryer biscuit Oreos! This recipe takes just ten minutes to make from start to finish.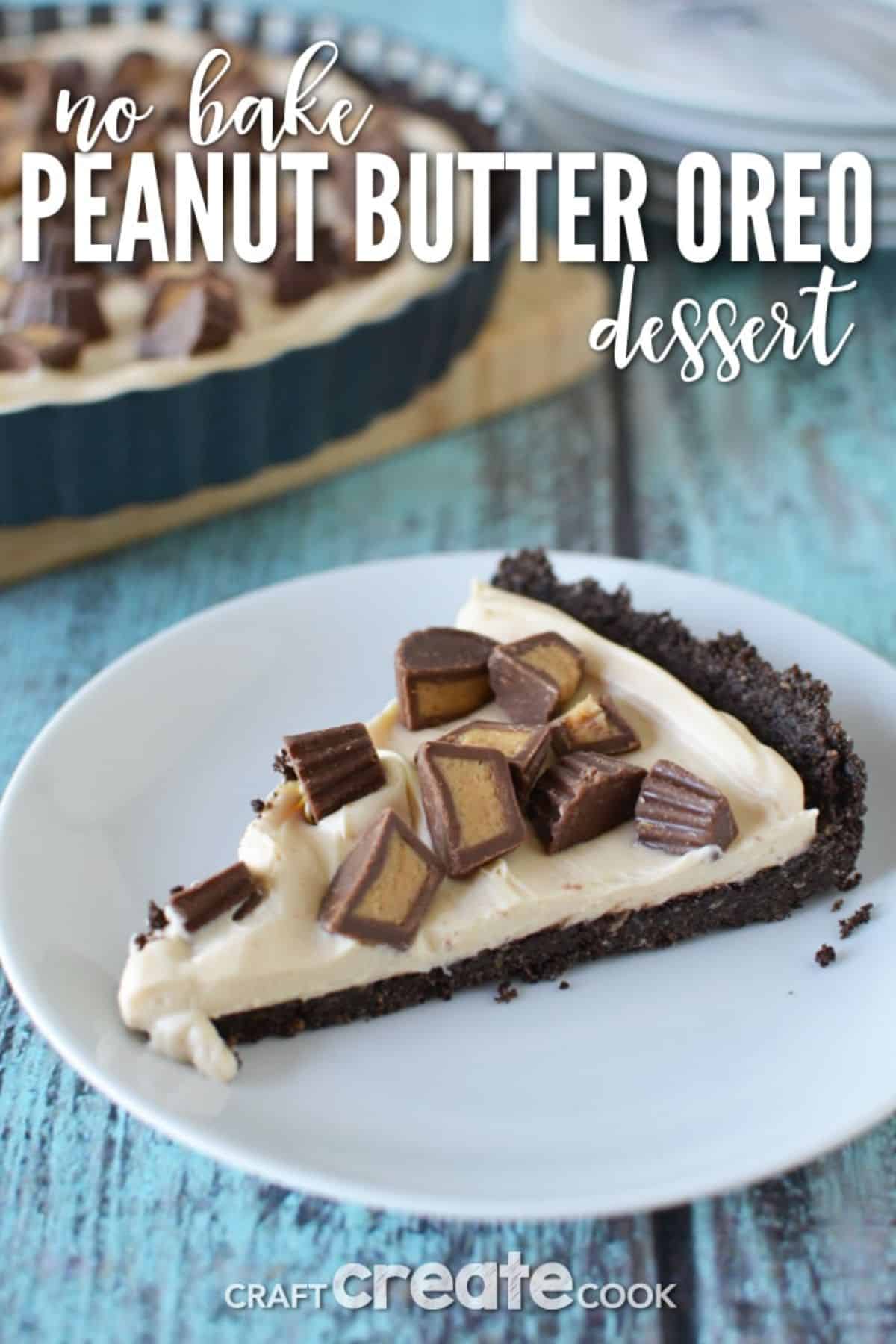 There is nothing more straightforward than having a no-bake treat. Plus, nothing is better than peanut butter and chocolate as the best dessert combinations.
It doesn't matter what type of chocolate or peanut butter you use—you can combine milk and dark chocolate with smooth or crunchy peanut butter for a unique dessert!
Plus, when you add Oreo cookies to the mix, the added crunch and creamy filling will make you never return to your typical desserts. Not to mention, this recipe only has 15 minutes of prep time.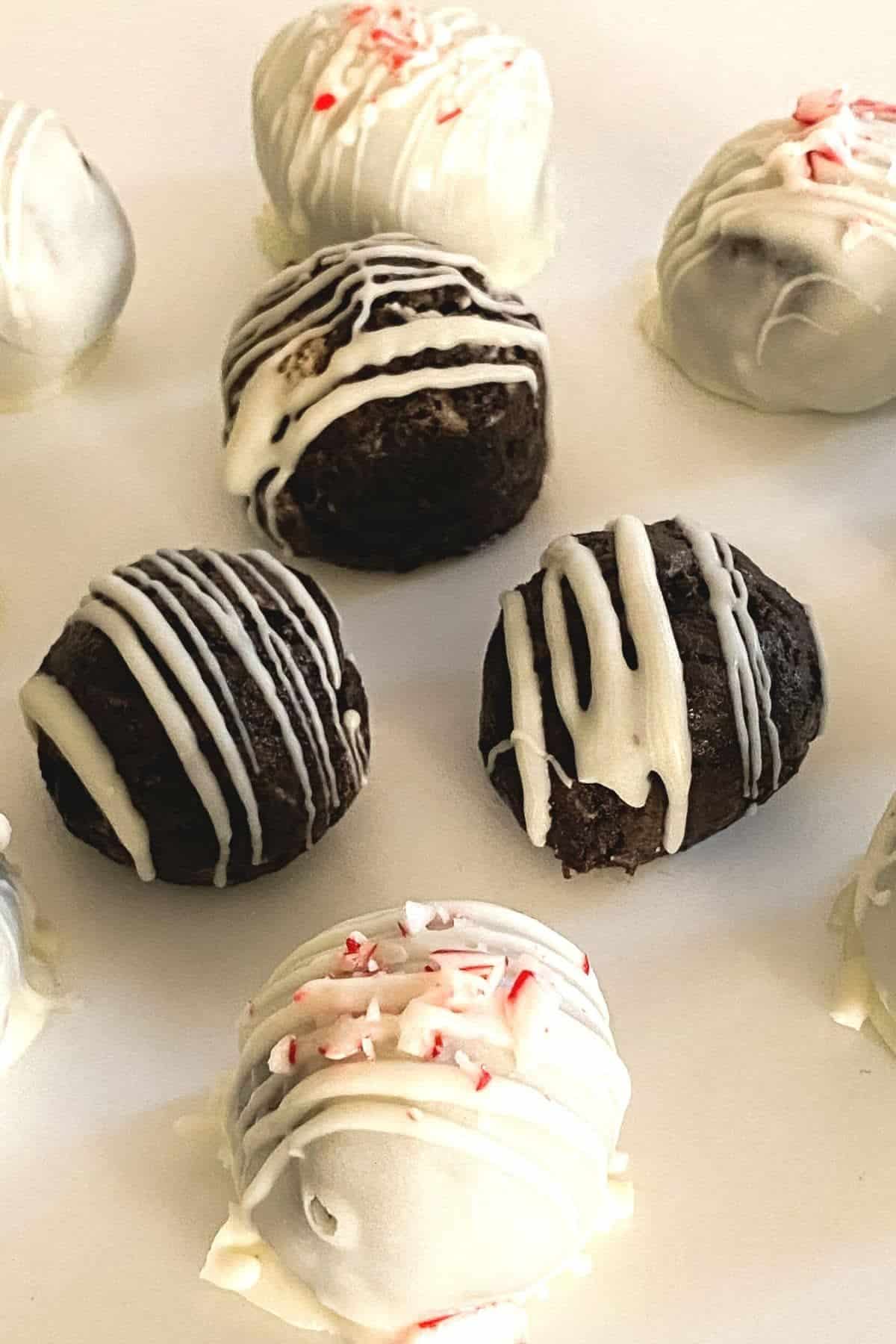 Combining white chocolate and Oreo adds flavor and sophistication to a typical dessert. Plus, the white aesthetic looks nice at weddings, parties, and holidays. We love having this tasty treat during the winter months.
Combine these Oreo truffles with other finger-food desserts, like dipped Oreo cookies or dipped pretzels, for a full dessert platter that will make your party guests never want anything else!