Coconut cream is a versatile and rich ingredient derived from mature coconuts. It's favored for its creamy texture and natural sweetness and is commonly used in Thai, Indian, Caribbean, and Polynesian cuisines.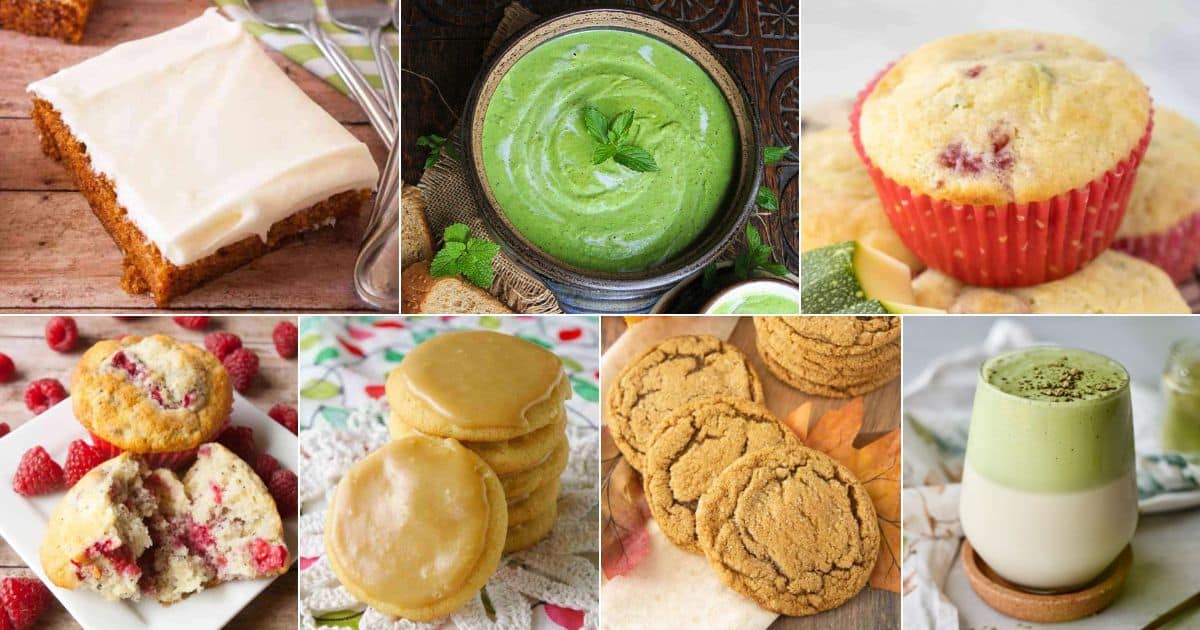 This blog post focuses on sweet coconut cream recipes that use coconut cream as a vegan alternative to regular cream or whipped cream or complement dishes smothered with coconut cream.
Jump to: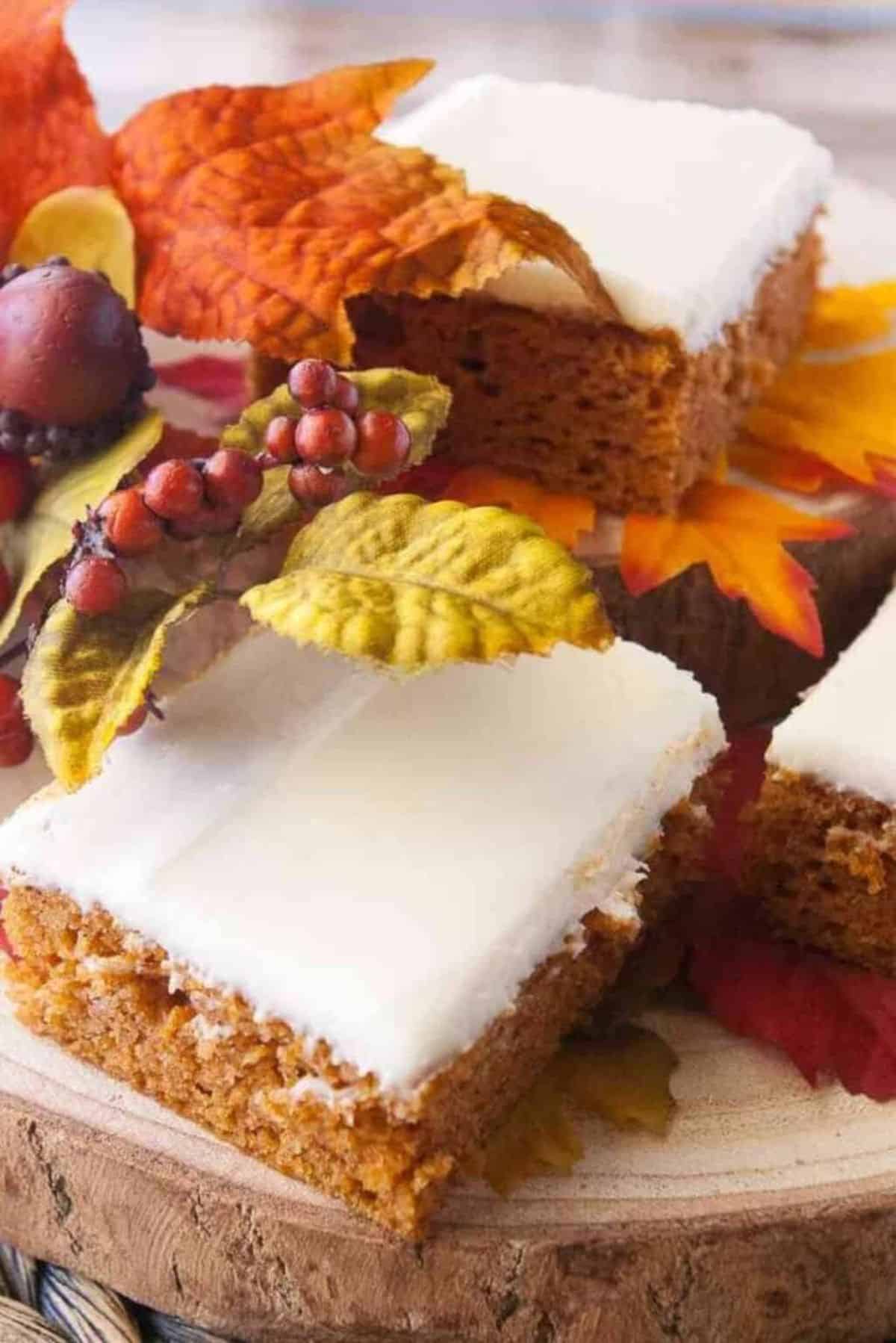 Bask in the warm and cozy fall flavors with this delectable Pumpkin Sheet Cake topped with luscious Cream Cheese Frosting!
This dessert is a perfect treat for any autumn occasion, from Halloween parties to Thanksgiving feasts. The moist and spiced pumpkin cake pairs perfectly with the tangy and creamy cream cheese frosting.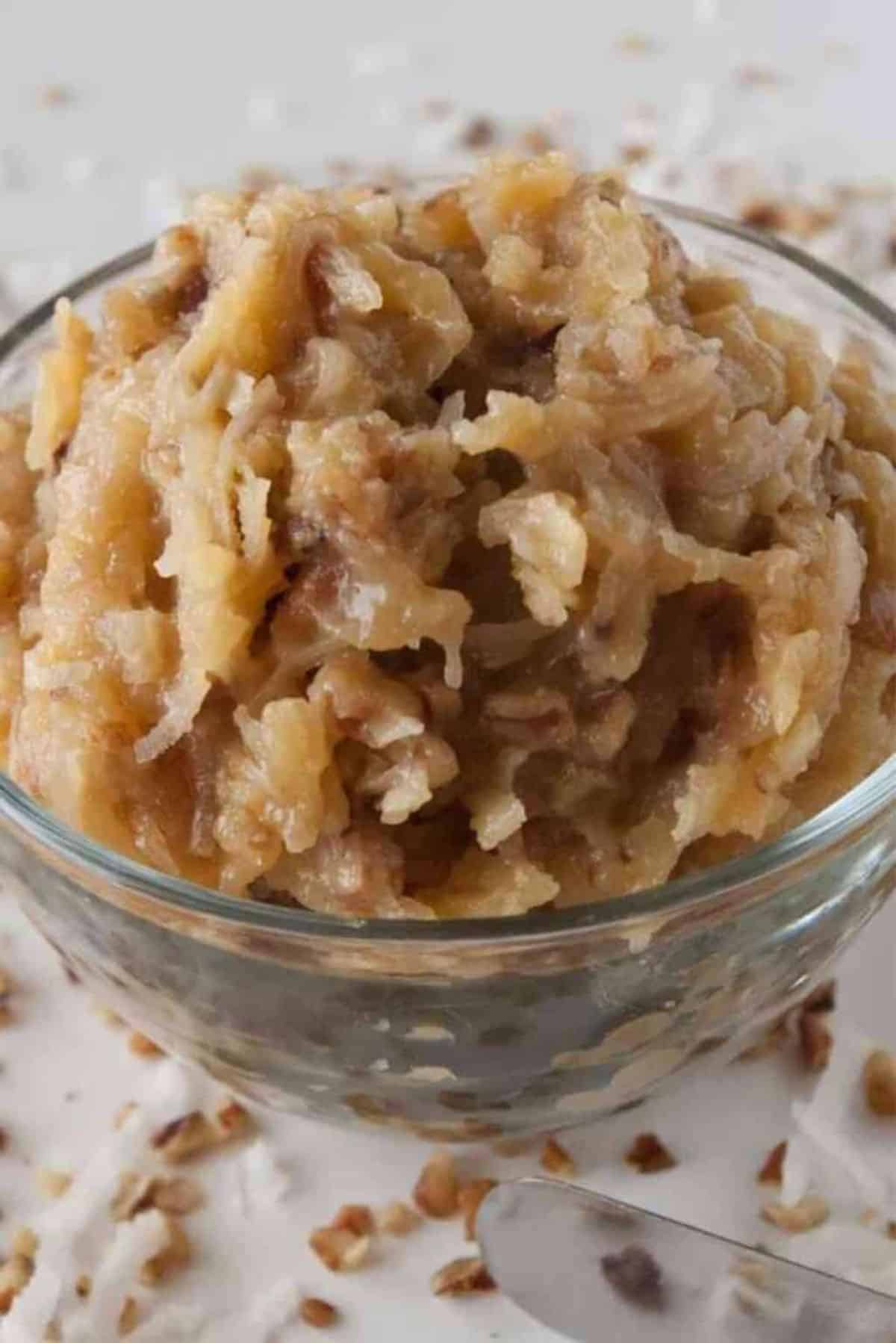 If you're a fan of rich and indulgent frostings, you're in for a treat with this Coconut Pecan Frosting, also known as German Chocolate Frosting.
This classic frosting is made with a blend of sweetened coconut flakes, toasted pecans, and a rich sauce in a heavenly coconut cream-like mixture.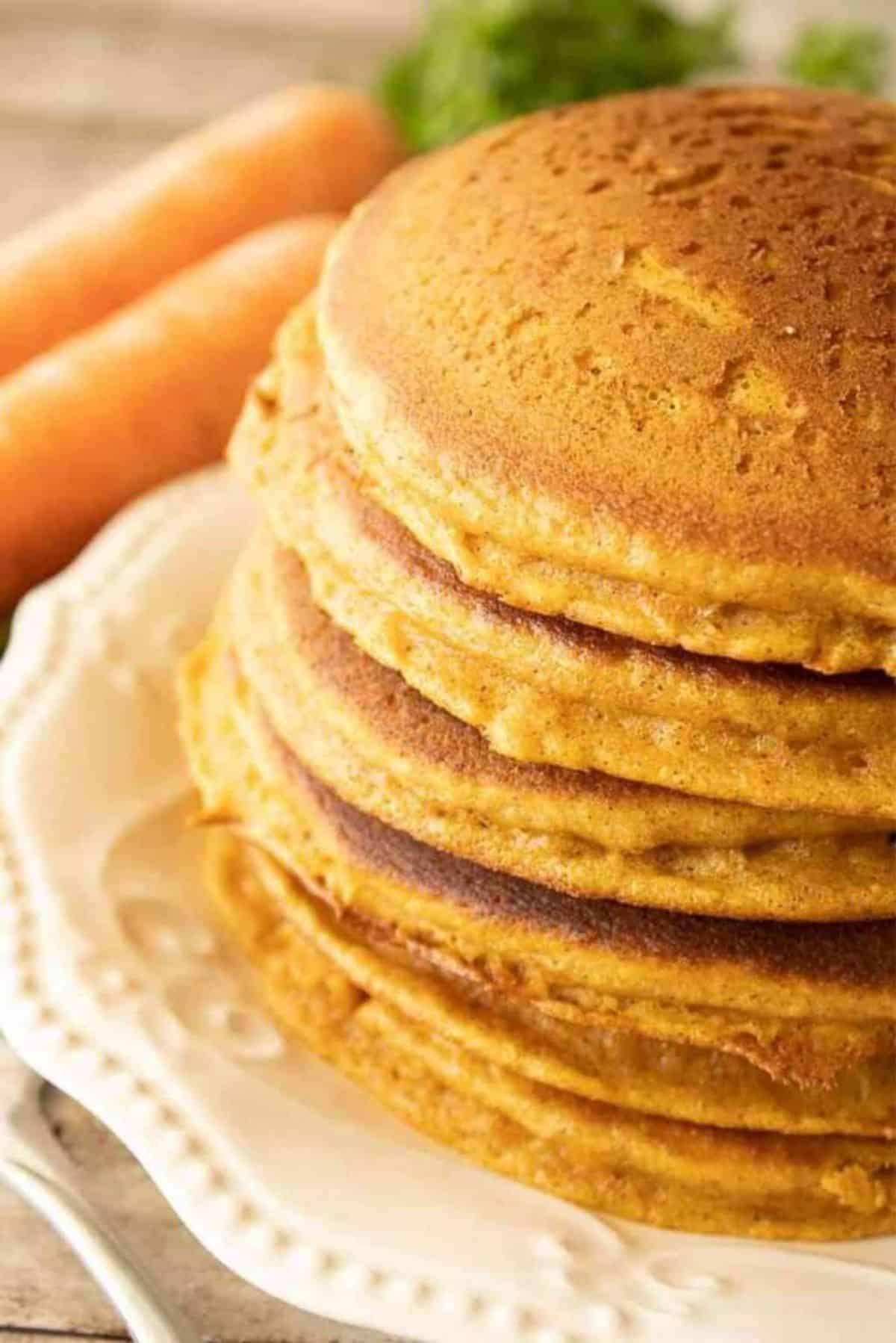 You can start your day with a delightful twist on a classic breakfast with these Carrot Cake Pancakes with Cream Cheese Syrup.
These fluffy pancakes are infused with warm flavors and packed with grated carrots for a hint of sweetness and a burst of color. Adding a little coconut cream on top is a delectable way to kick off your day!
Carrot Sheet Cake with Cream Cheese Frosting is a luscious and moist dessert that creates a perfect blend of sweet and tangy flavors, with the rich, spiced carrot cake complemented by the creamy and tangy cream cheese frosting.
When you add coconut cream, you get a crowd-pleasing treat perfect for special occasions, potlucks, or simply enjoying coffee or tea.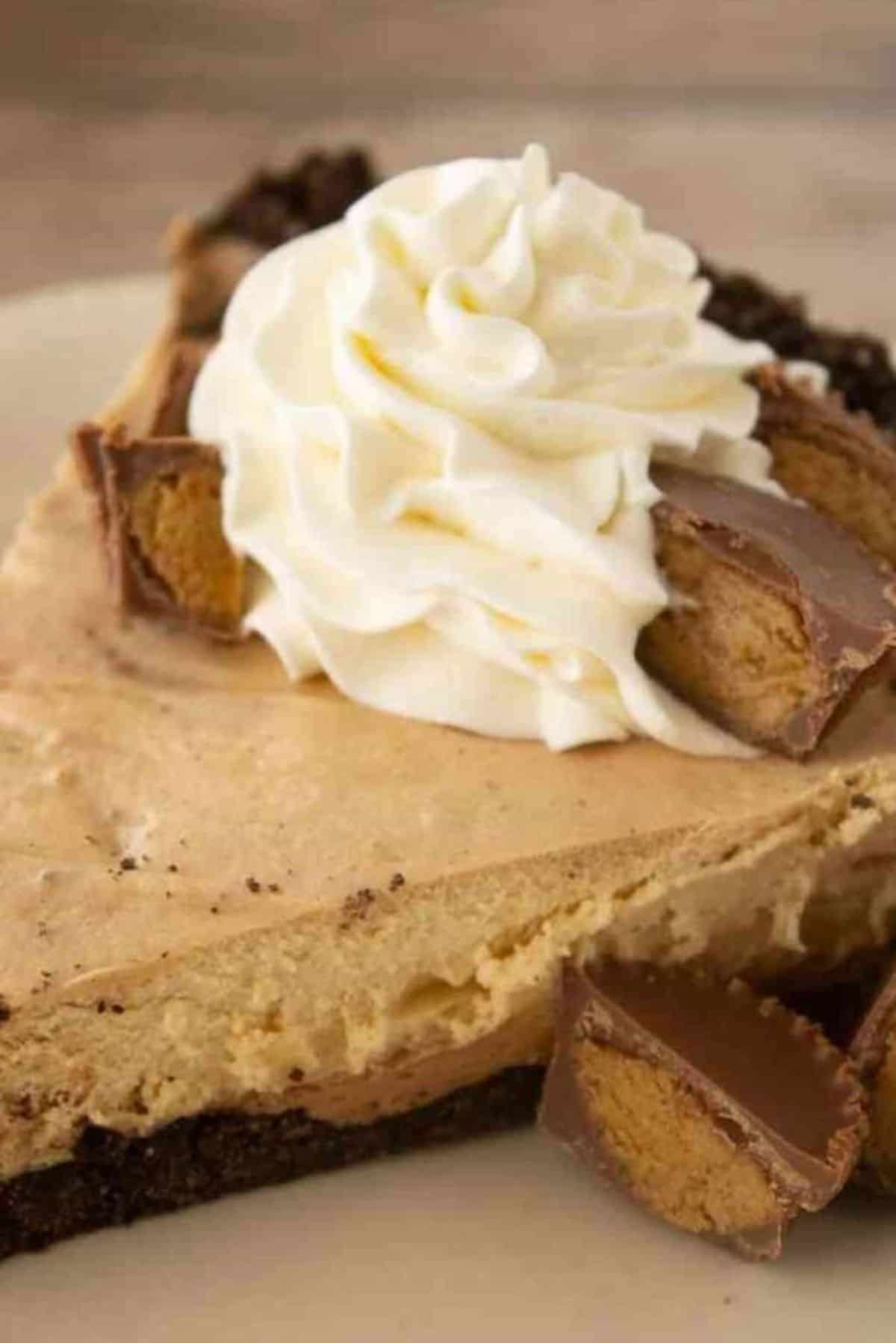 This delectable Chocolate Peanut Butter Mousse Pie is the ultimate chocolate peanut butter dessert!
This pie features a rich, creamy peanut butter mousse atop a crunchy chocolate crust. It has a heavenly combination of smooth and velvety textures with the perfect balance of sweet and salty flavors.
If that's not enough, it's even more decadent when topped with chocolate ganache, coconut cream, or both!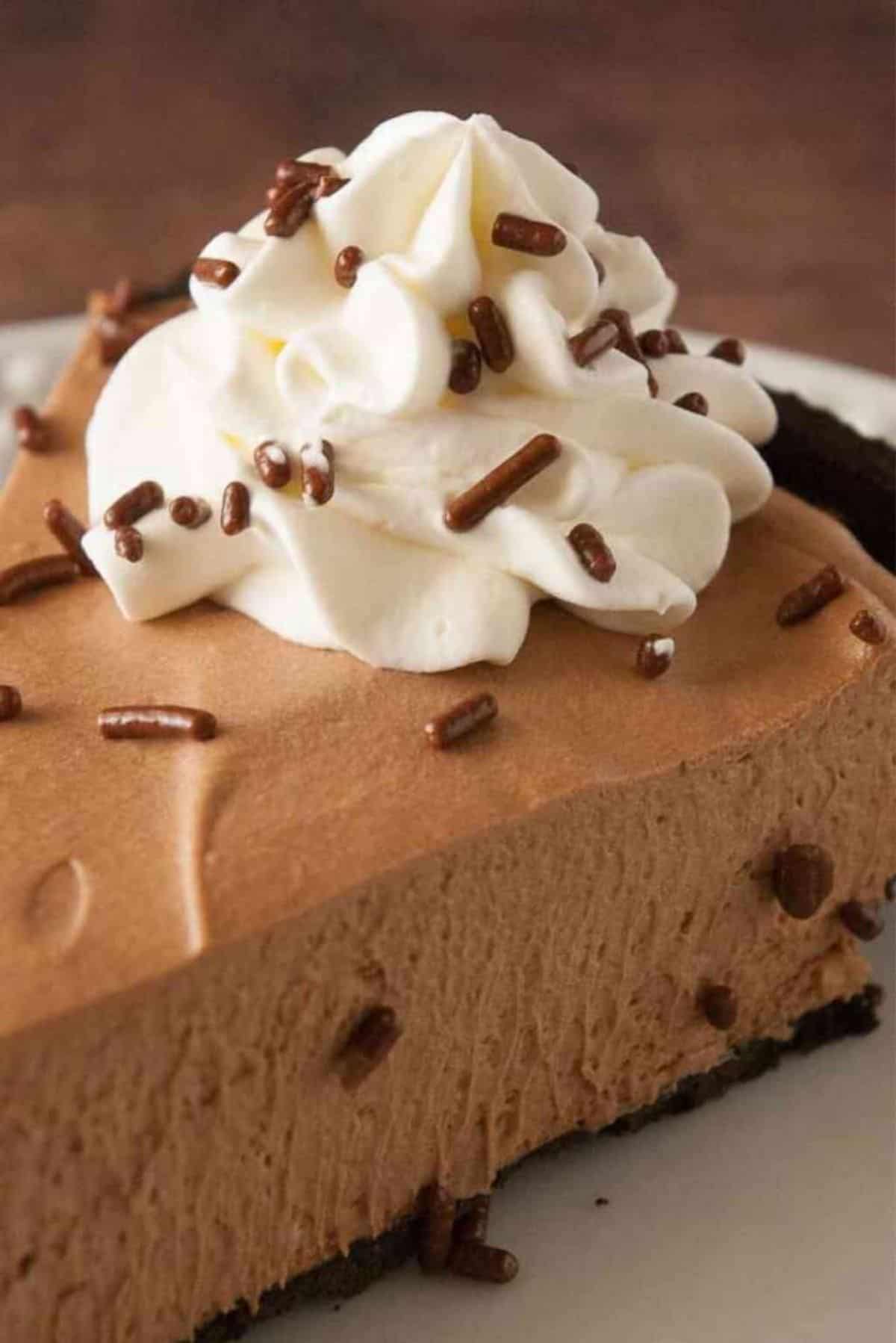 This Chocolate Mousse Pie is so creamy and decadent it's hard to resist!
With a layer of velvety chocolate mousse on top of Oreo cookie crust, this dessert combines the perfect blend of crunchy and smooth textures.
Adding coconut cream makes it even softer and more decadent, so we highly recommend including it in the mix.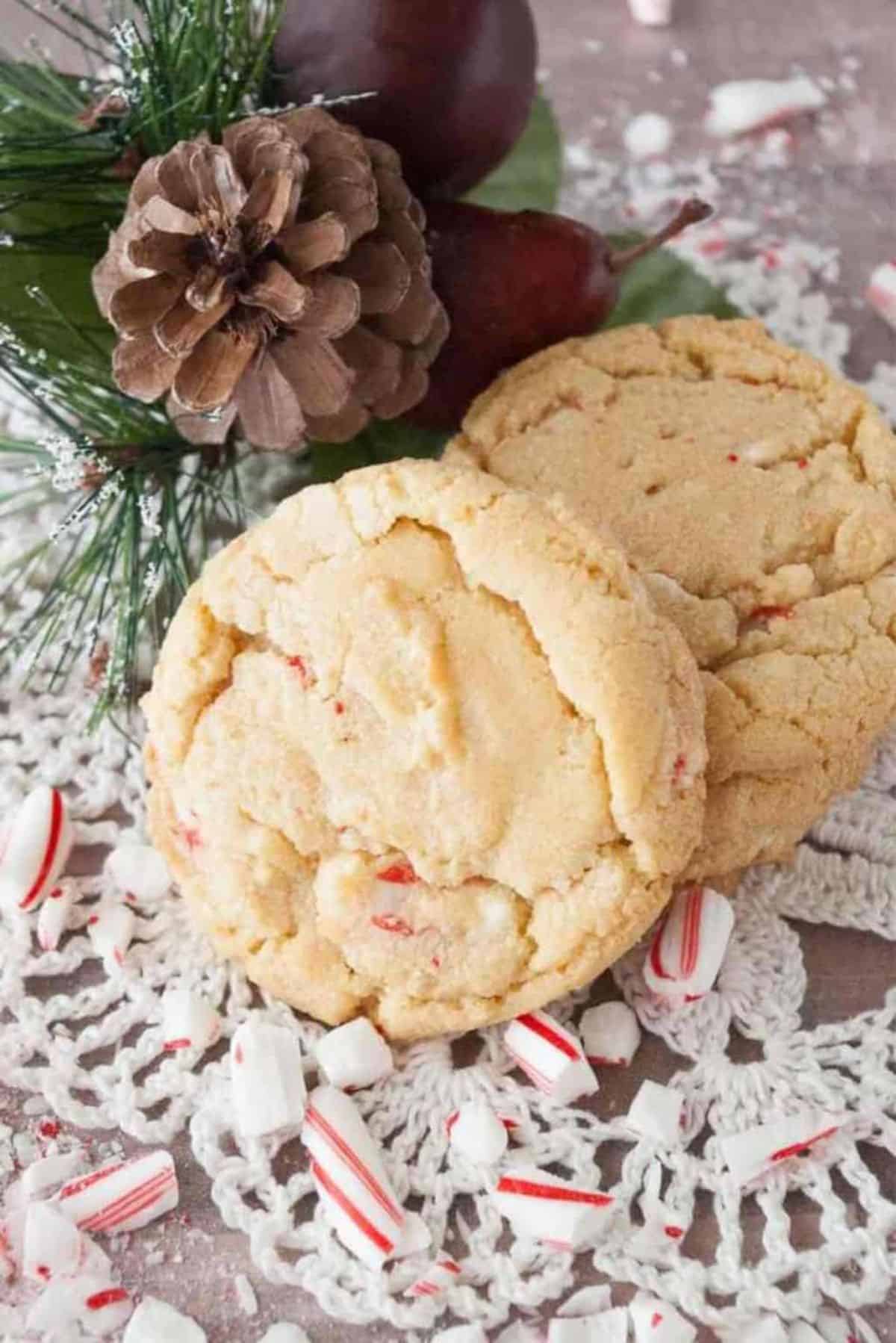 It's easy and fun to get into the holiday spirit with these festive and delicious Candy Cane Cookies, also known as Peppermint Chocolate Chip Cookies.
With their eye-catching appearance and delightful taste, Candy Cane Cookies are perfect for holiday gatherings, cookie exchanges, or as a fun and festive treat to enjoy with a mug of hot cocoa or dipped in a sweet coconut cream for extra flavor.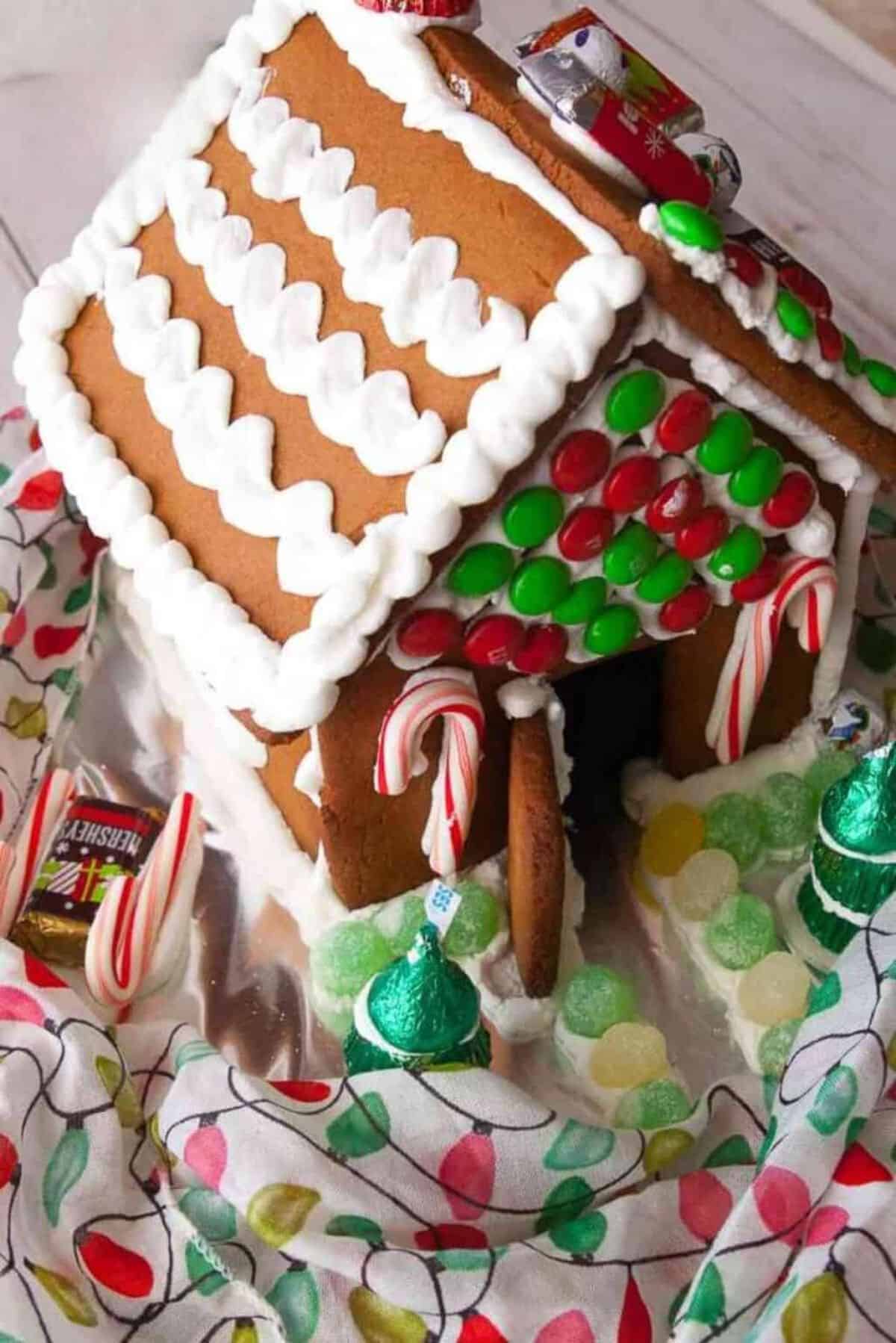 DIY Gingerbread Houses are another holiday treat that gives kids (and adults!) something fun to do together.
This recipe works well if you want to add coconut cream frosting as a finishing touch. Plus, it comes with a free printable template for easy creation!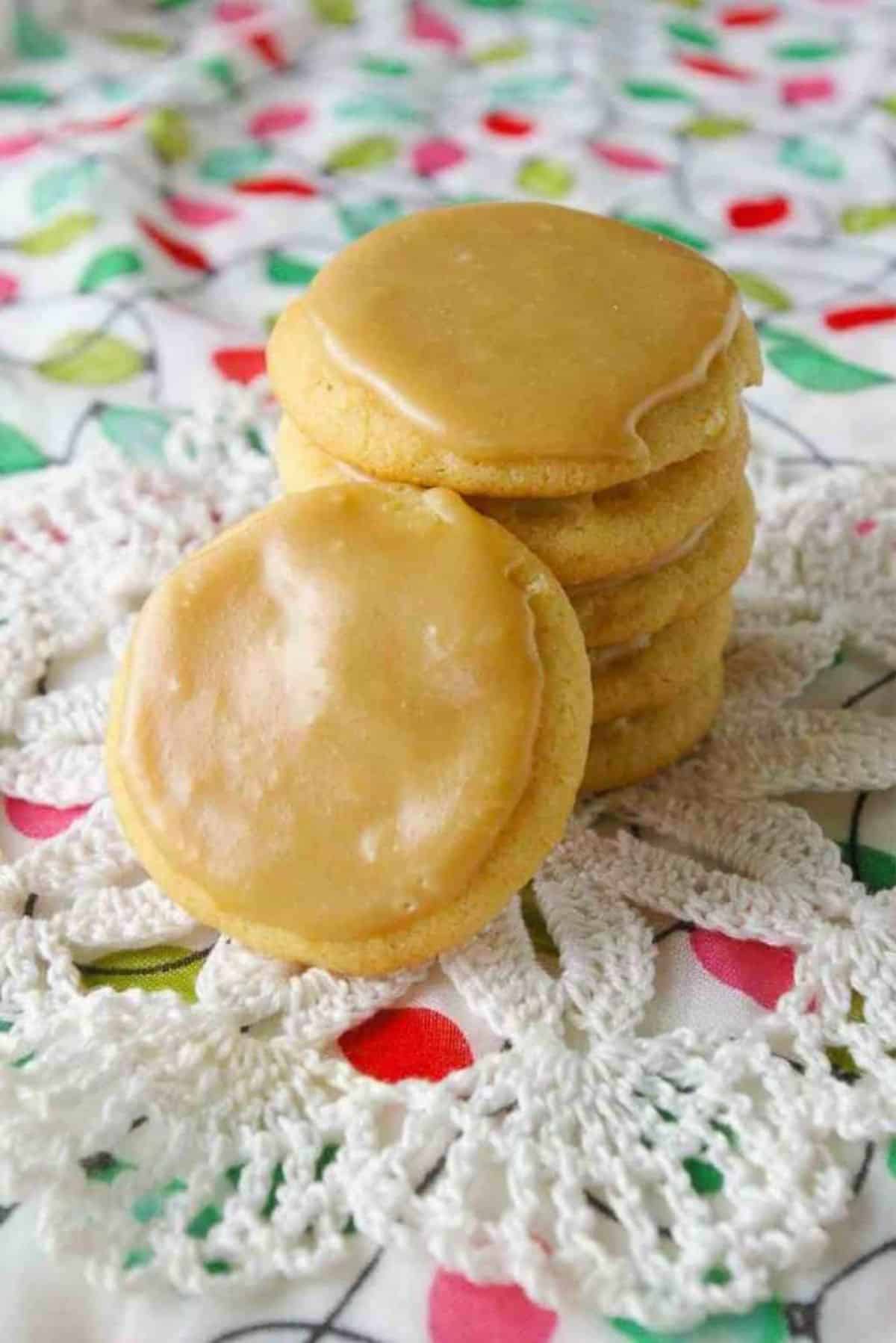 Caramel Butter Cookies go so well with coconut cream on top because they're made with buttery cookie dough and filled with gooey caramel, creating the ultimate creamy and crumbly combo!
The caramel adds a luscious sweetness and a chewy texture to these cookies, making them a perfect treat for caramel lovers and those who admire melt-in-your-mouth textures.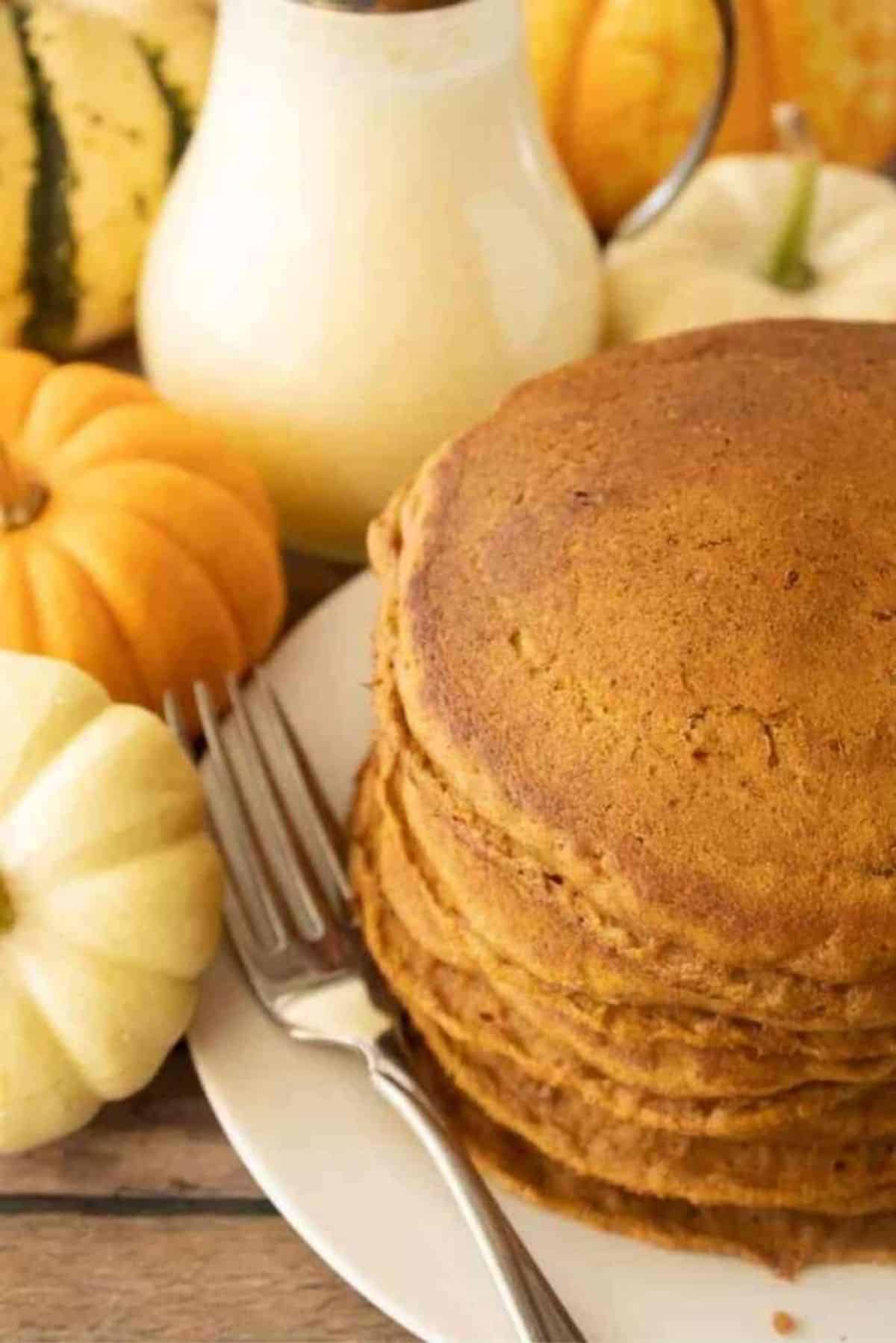 We've already discussed the beautiful wonders of Carrot Cake Pancakes, mentioned earlier, but Pumpkin Pancakes are also a delightful breakfast option - especially in the fall.
With just the right amount of sweetness and spice, these pancakes are fluffy and flavorful, and you can add a dollop of coconut cream to make them even more comforting. Plus, they're relatively healthy and full of nutrients to keep you going all day!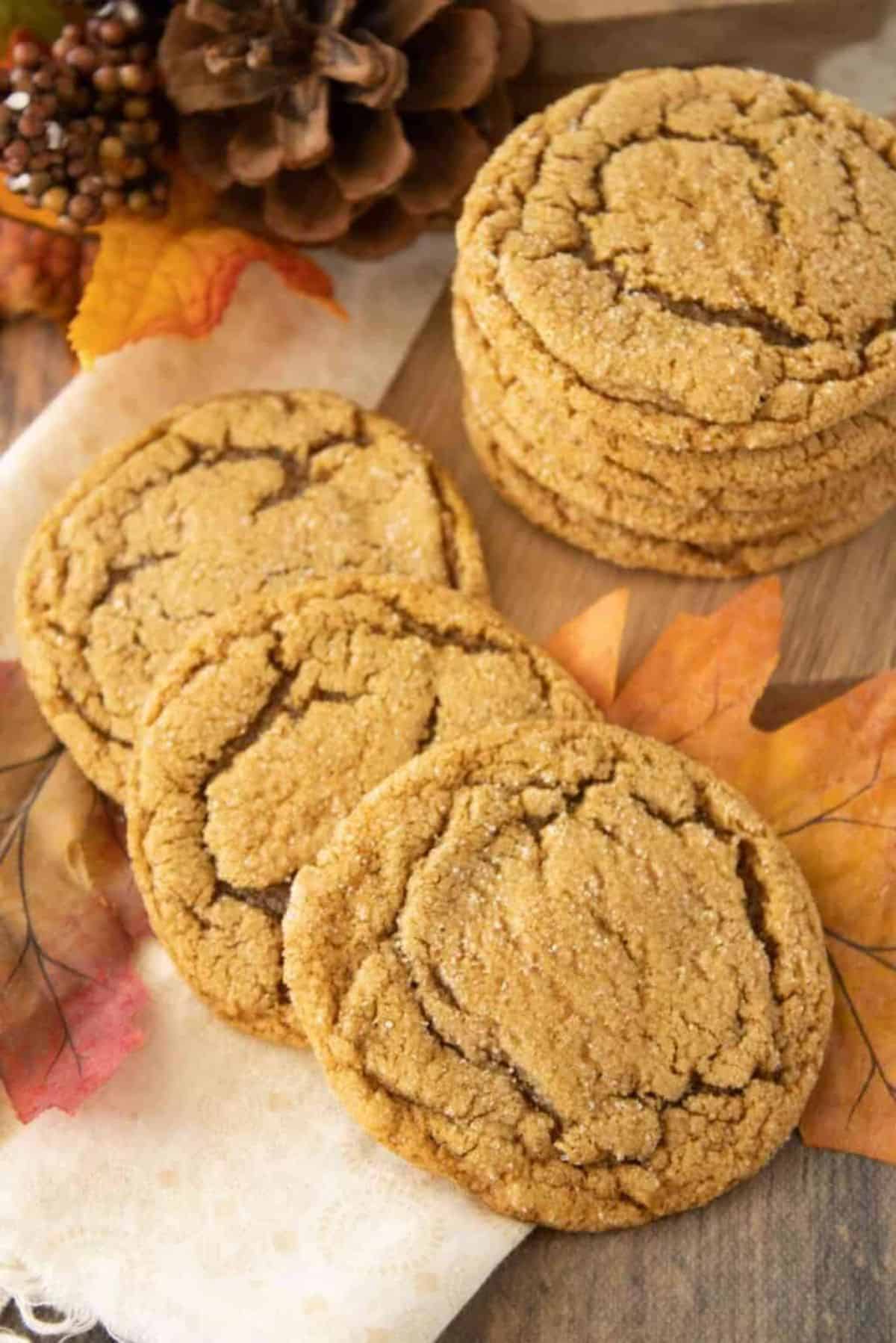 As their name suggests, these Chewy Molasses Cookies are warm, chewy, and bursting with the rich flavors of molasses, ginger, and inviting spices.
With their delightful chewiness and irresistible taste, Chewy Molasses Cookies and a touch of coconut cream are perfect for cozy evenings by the fireplace or holiday gatherings.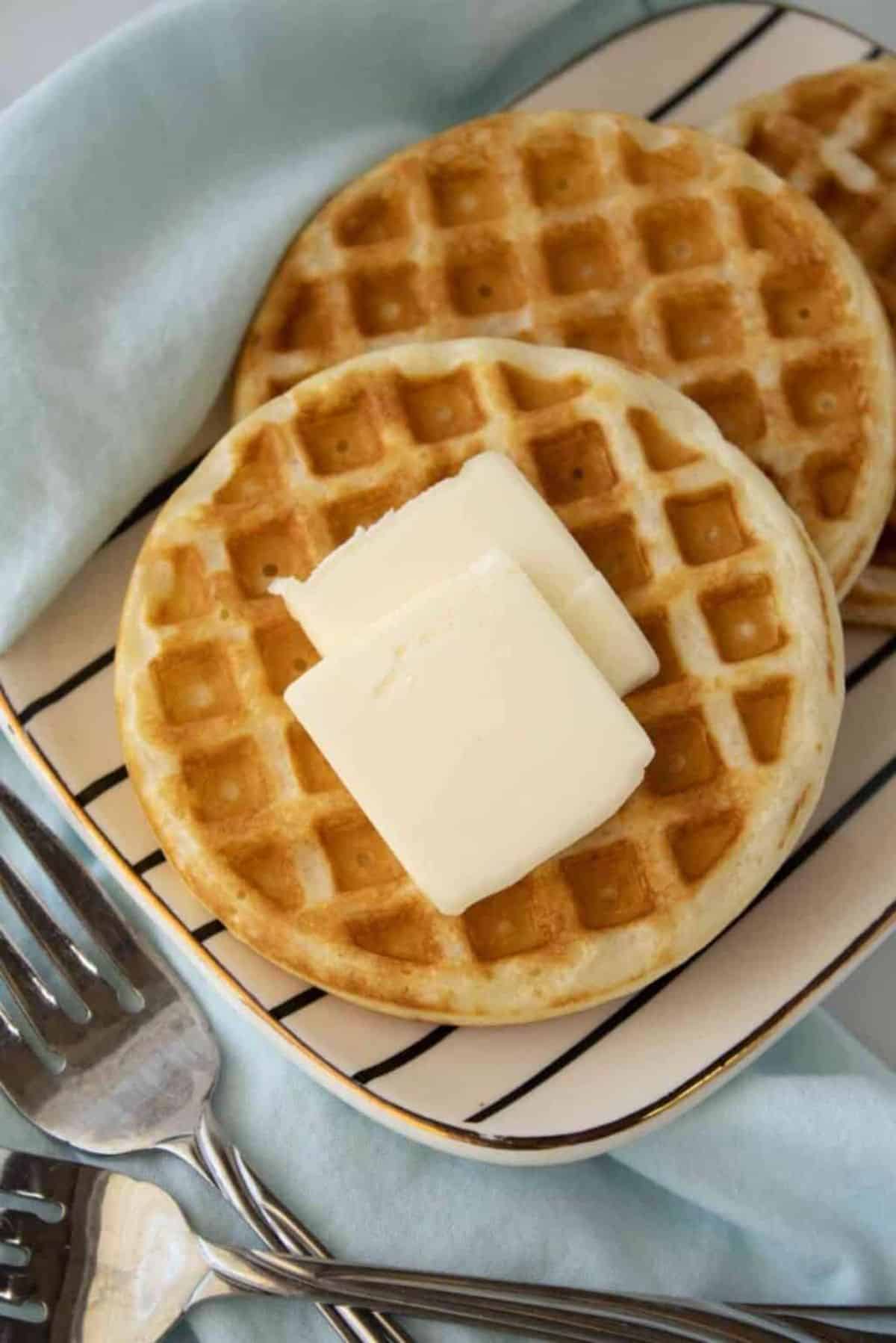 You can't go wrong with these Fluffy Waffles for breakfast - or, in fact, any time of the day!
They're simple and easy to make but include a touch of vanilla, making them lovely when combined with a touch of coconut cream as well.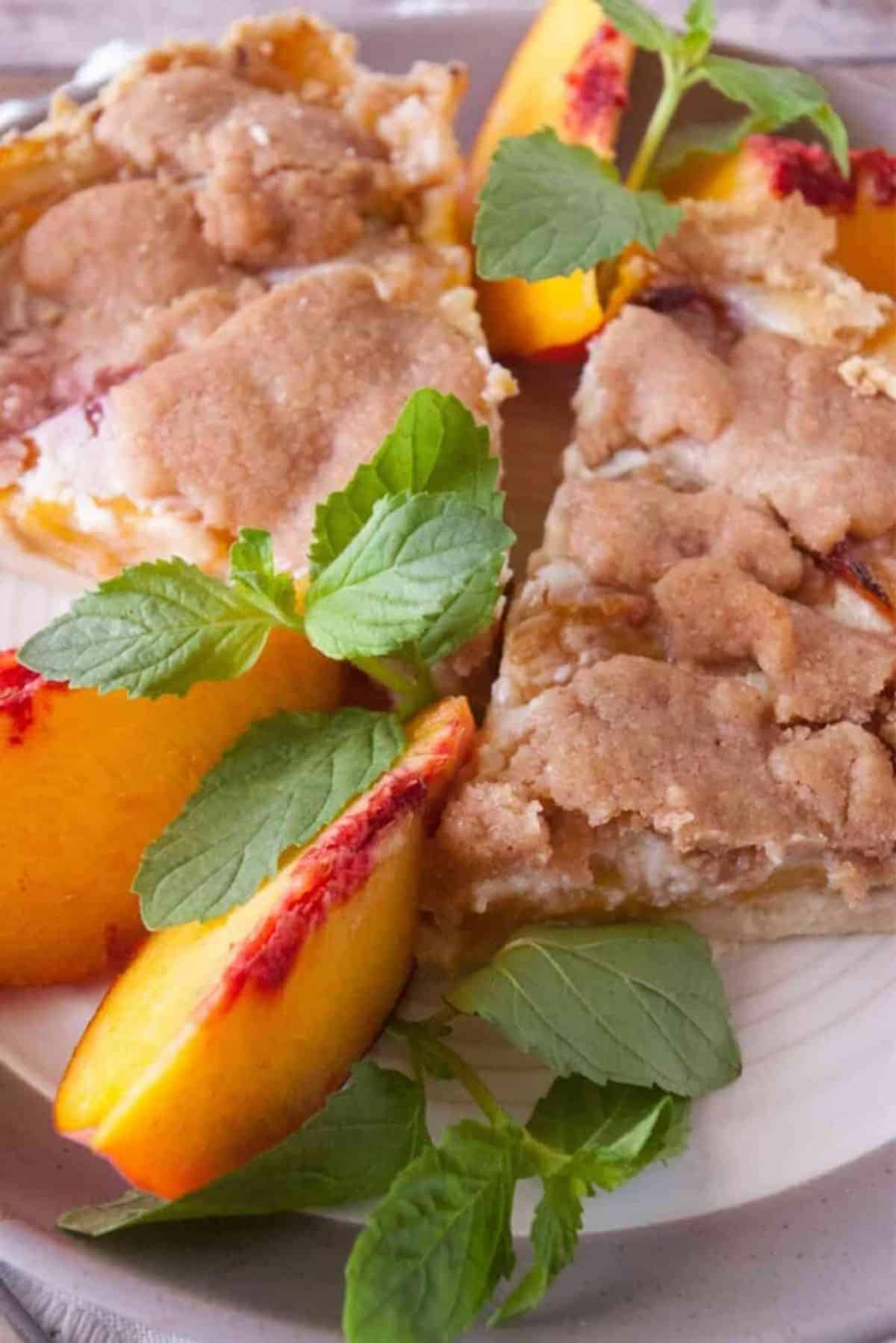 If there's a dessert that simply tastes like summer, it's this Streusel Crumb Topped Peach Pie.
This delectable dessert features ripe, juicy peaches baked to perfection with a crunchy and buttery streusel crumb topping.
To add an extra layer of lusciousness, a dollop of creamy coconut cream is added, lending a tropical twist to this classic pie.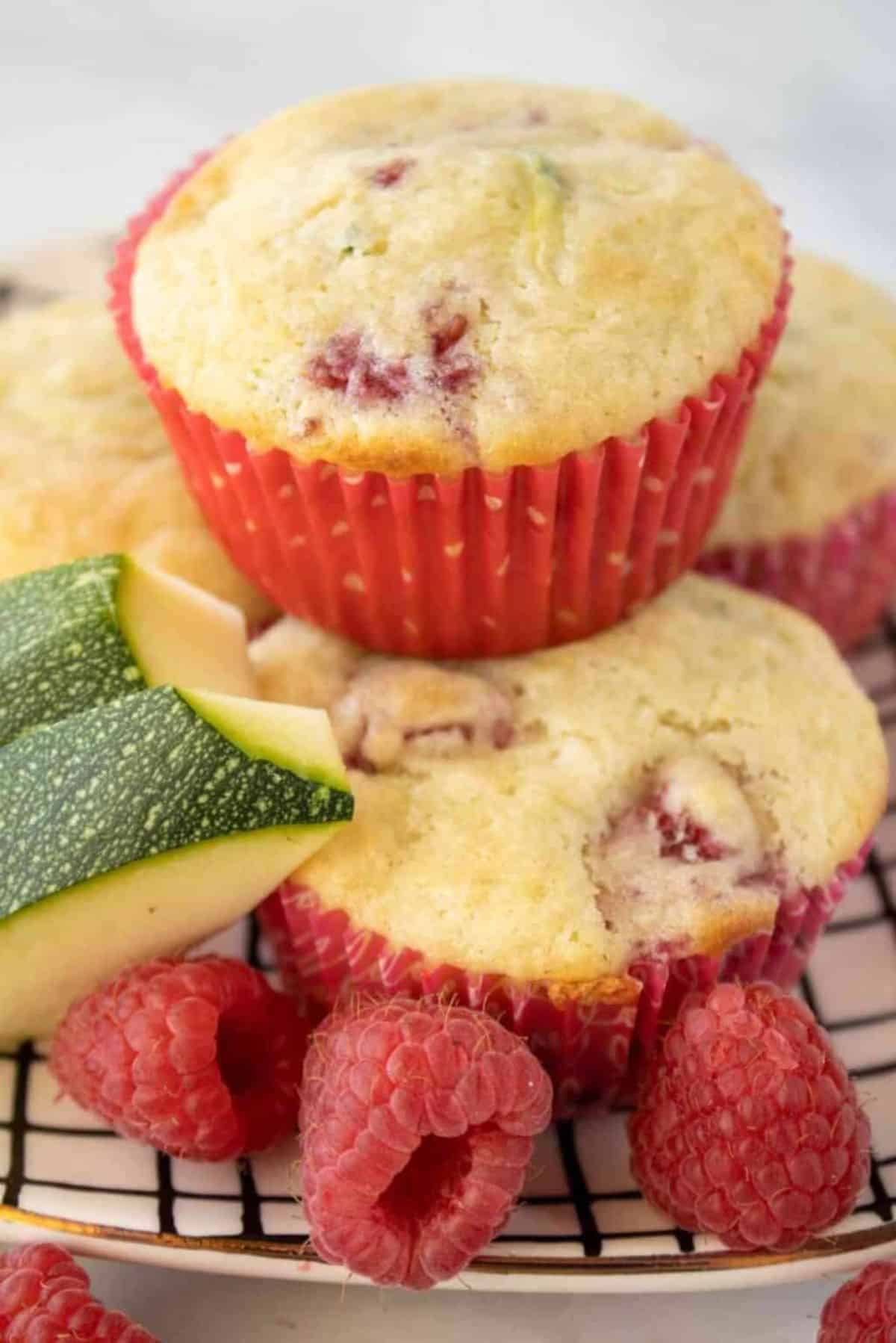 Another great recipe for summertime snacking is this Lemon Raspberry Zucchini Muffins recipe.
And these muffins are not only delicious but also a healthy treat, as zucchini is a nutrient-rich vegetable that adds fiber, vitamins, and minerals to the muffins, and raspberries are a great source of antioxidants.
Coconut cream makes them less healthy, but a little won't hurt!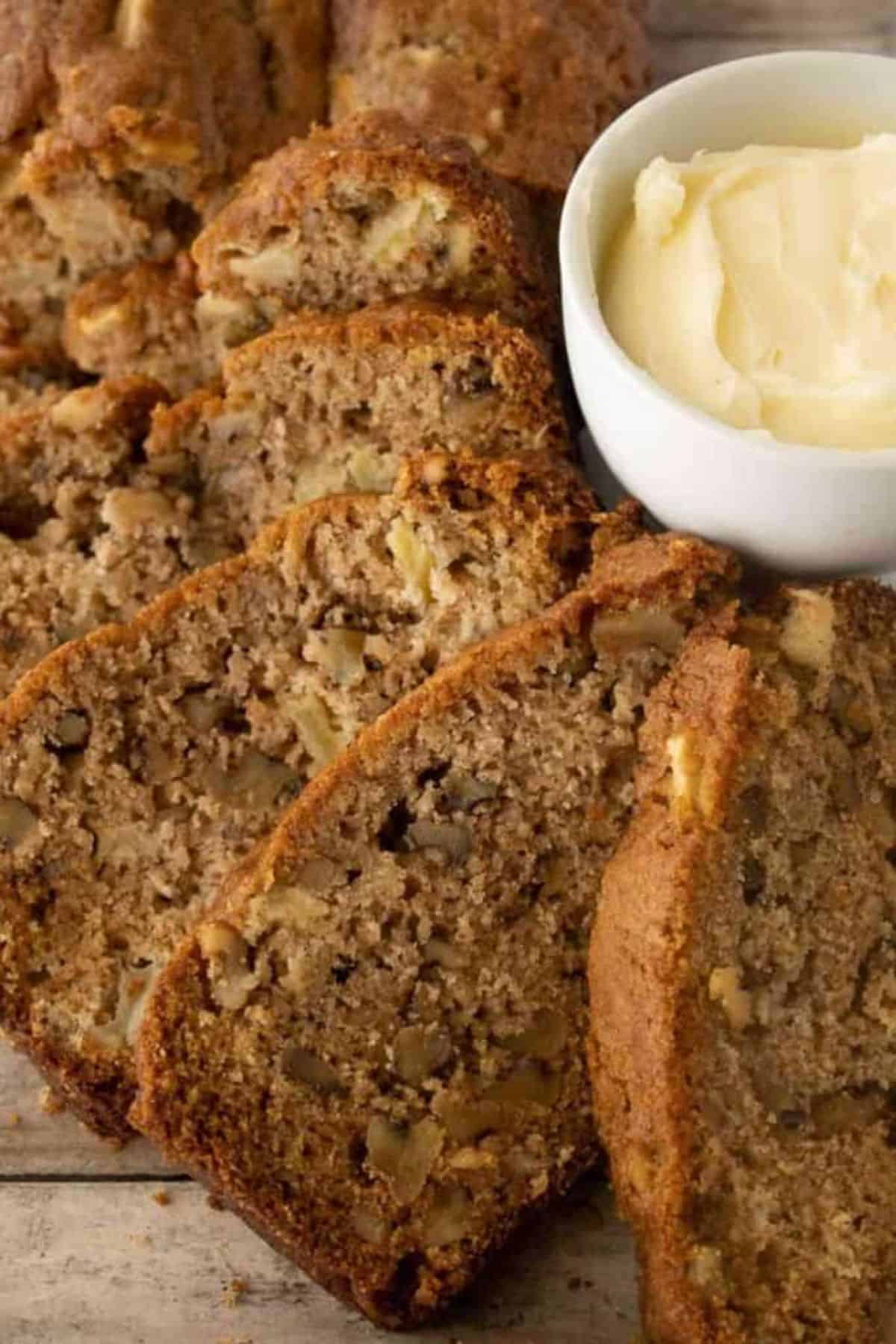 Coconut cream goes swimmingly on almost any bread, but it's incredibly delicious on this Walnut Apple Bread.
This satisfying bread combines the rich nuttiness of walnuts with the natural sweetness of apples, making it ideal for breakfast or as a snack.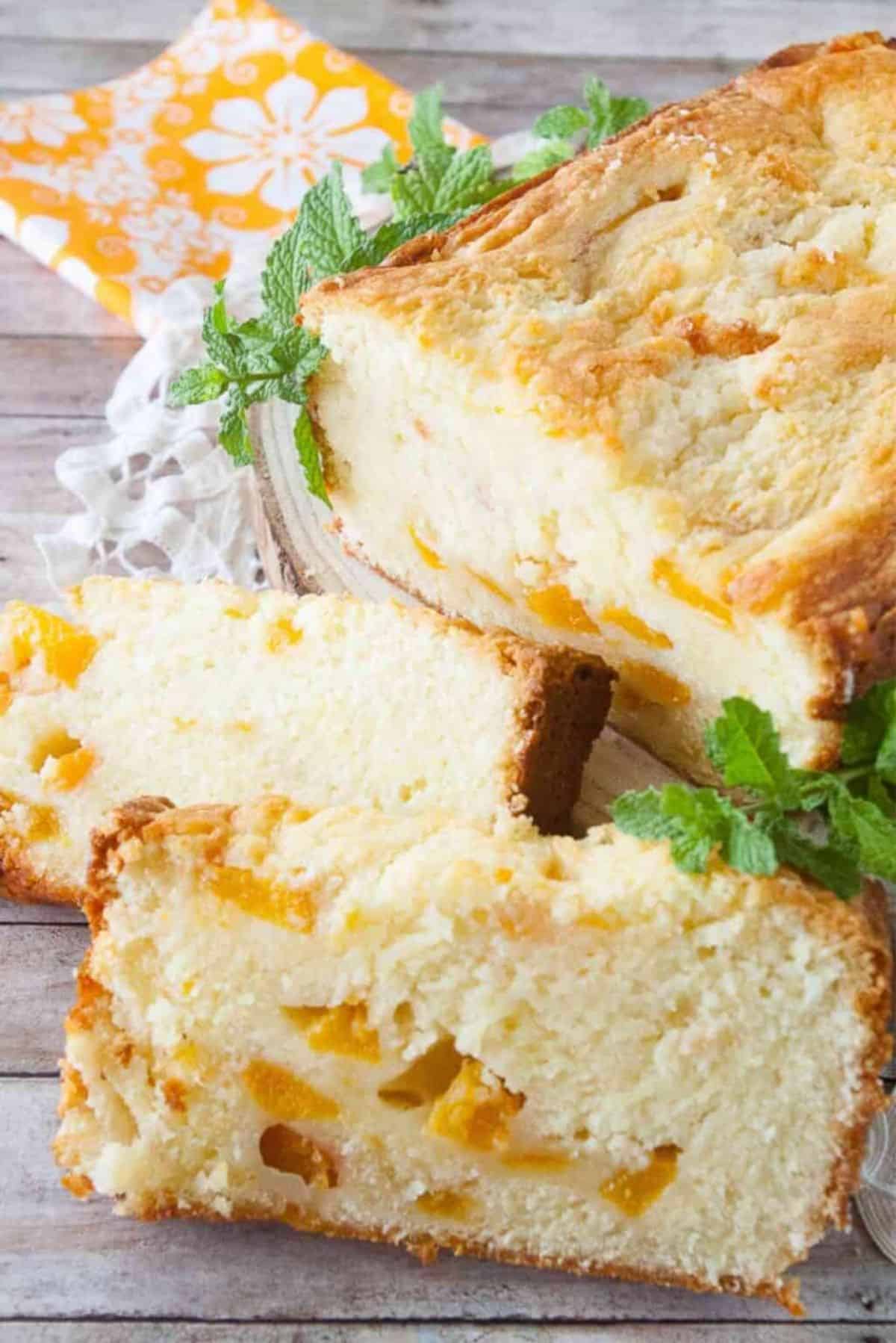 Fresh Peach Cobbler Pound Cake is a delightful dessert that bridges the natural sweetness of fresh peaches with the rich buttery goodness of pound cake.
The pound cake base provides a dense and moist texture, and the fresh peaches add a burst of sweetness and tang.
Topped with coconut cream, and you get the perfect dessert for fun summer gatherings.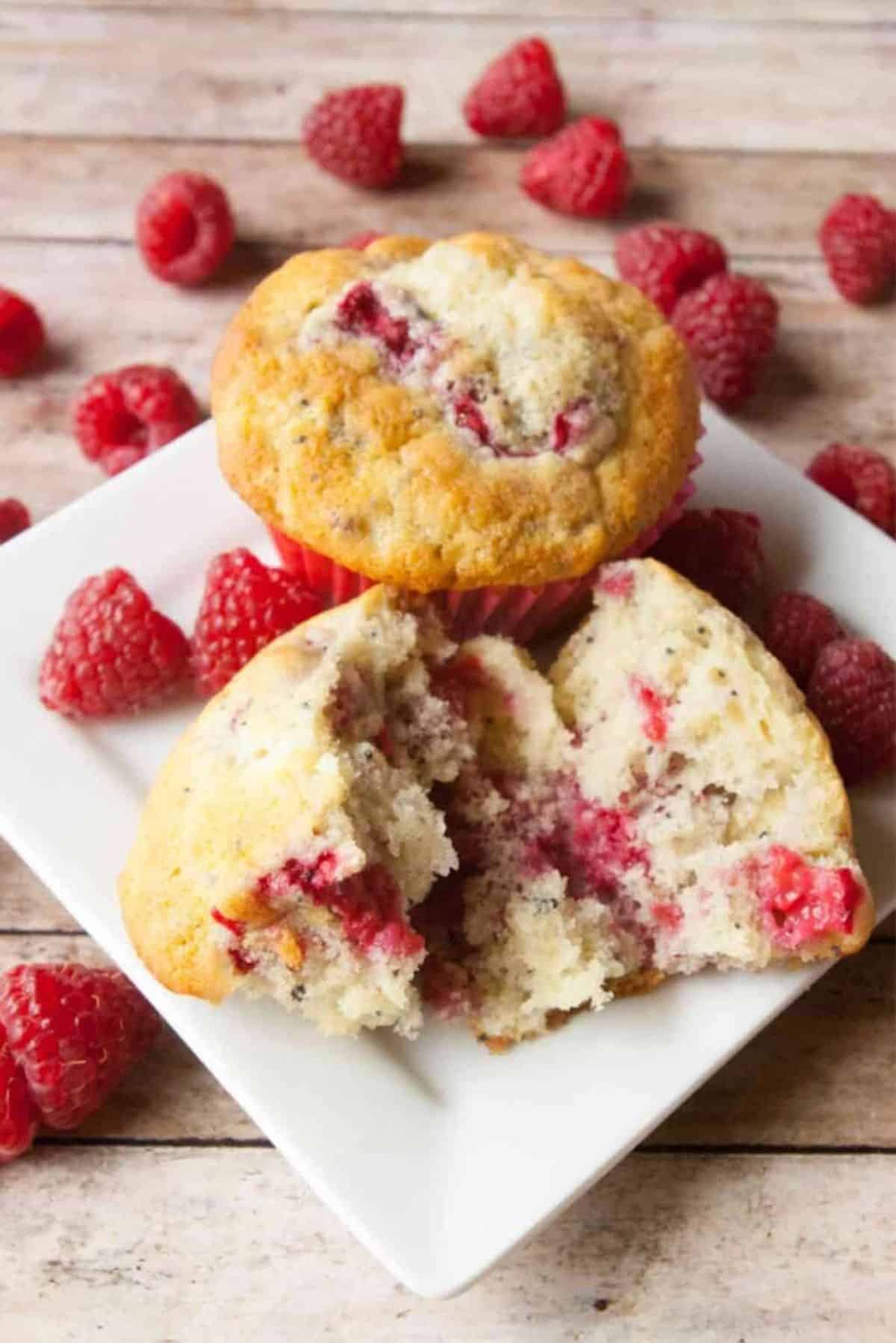 In these Raspberry Poppy Seed Muffins, the sweet and tart flavors of raspberries pair perfectly with the subtle nuttiness of poppy seeds, creating a deliciously balanced taste.
When served with a dollop of luscious coconut cream, the creamy and slightly sweet coconut flavor adds a delightful contrast to the tangy raspberries and a touch of richness to the muffins.
Wild Blueberry Buttermilk Pancakes are a fluffy and indulgent breakfast treat that bursts with juicy wild blueberries and rich, tangy buttermilk.
These flavors balance beautifully with coconut cream, as the subtle sweetness and creaminess of the coconut perfectly complement the burst of flavors from the blueberries, adding a tropical twist to this classic breakfast dish.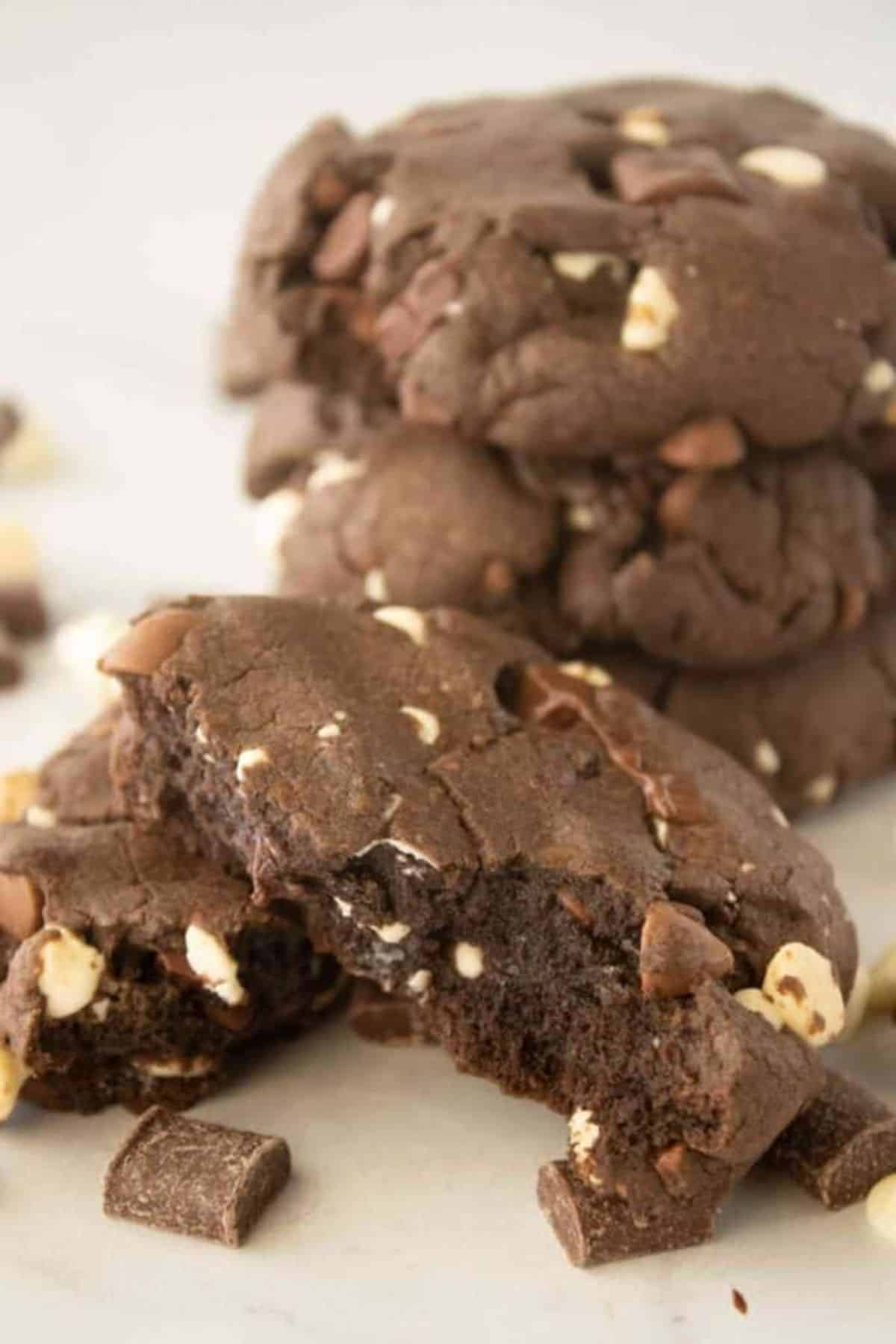 Triple Chocolate Chip Cookies are already delightful, but they get even better when served with coconut cream because the creamy, tropical sweetness of the coconut cream enhances the rich, decadent, and melt-in-your-mouth chocolate flavors.
Combining the Triple Chocolate Chip Cookies and coconut cream creates an irresistible and indulgent dessert that will satisfy any chocolate lover's cravings.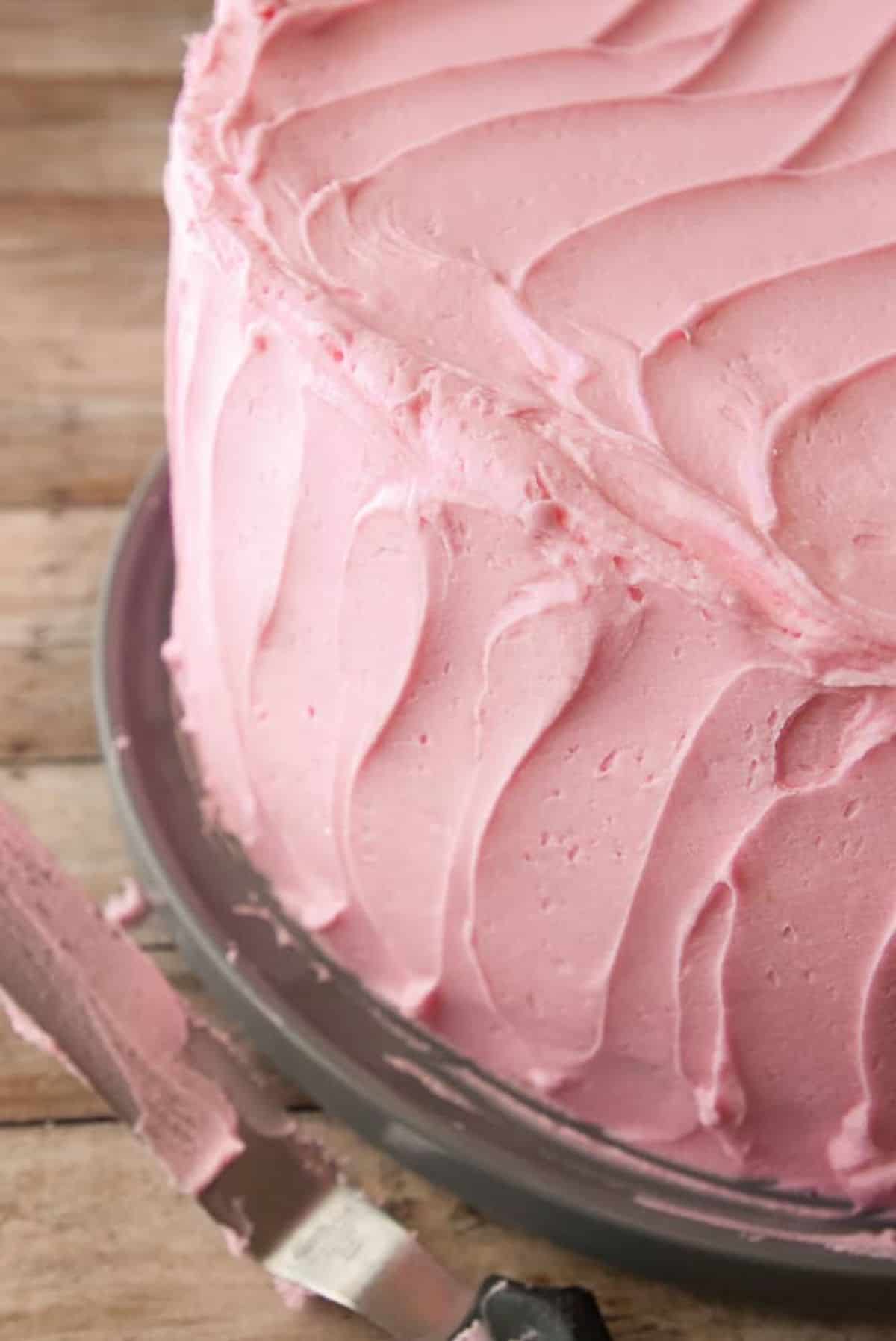 You can use this classic Raspberry Lemonade Frosting recipe and sub in some coconut cream to add a unique twist.
The coconut cream adds a velvety smoothness to the frosting, making it even more luscious and luxurious.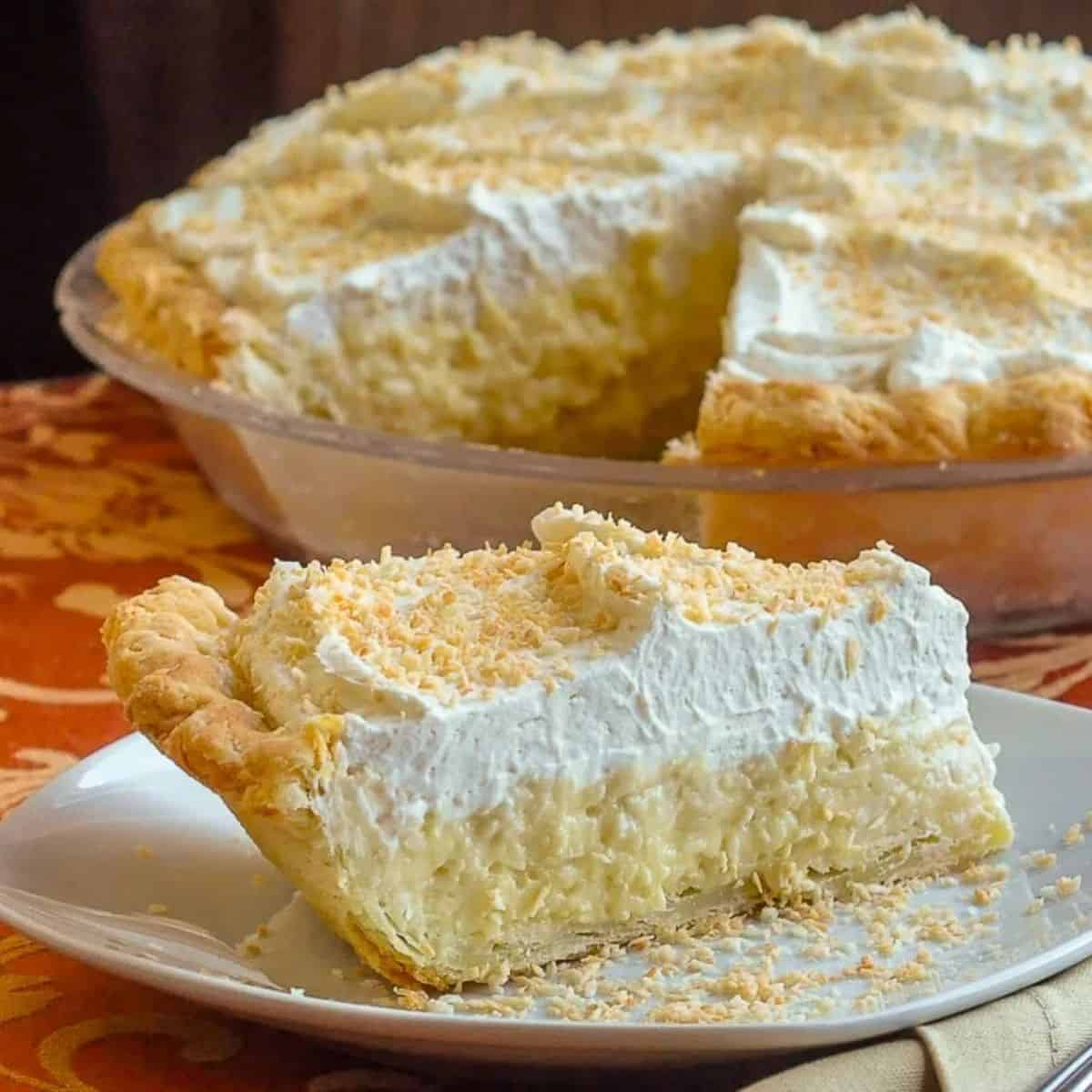 This Coconut Cream Pie is a classic dessert featuring rich coconut cream filling nestled in a flaky pie crust.
The filling is made with luscious coconut cream, whole milk, and butter, then sweetened with sugar and flavored with vanilla, creating a decadent and tropical taste.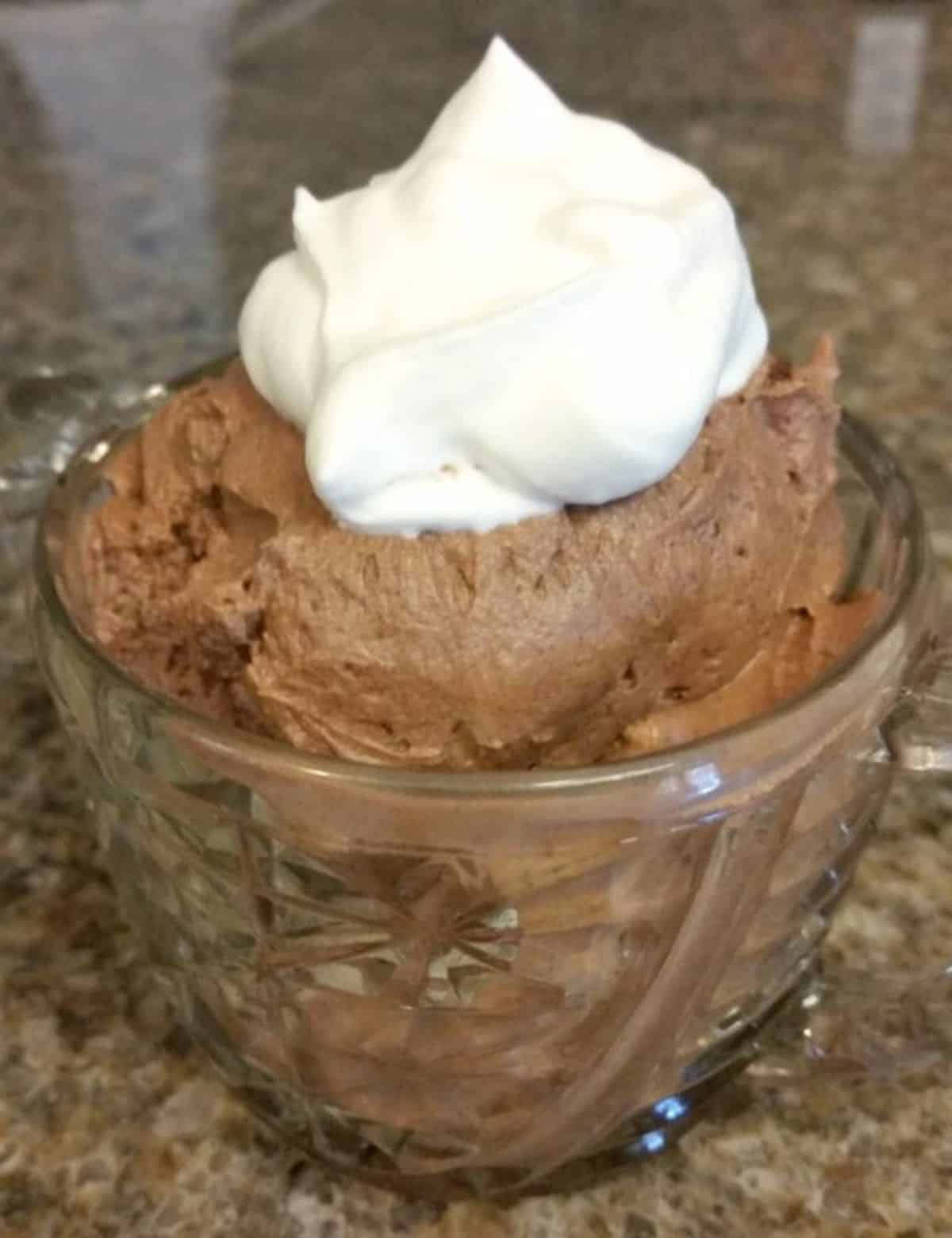 This Healthy Chocolate Mousse recipe provides a delicious and guilt-free dessert option made with wholesome ingredients and just a little sugar.
It's a satisfying and nutritious dessert you can enjoy if you're seeking a healthier alternative to traditional chocolate mousse but still want to indulge!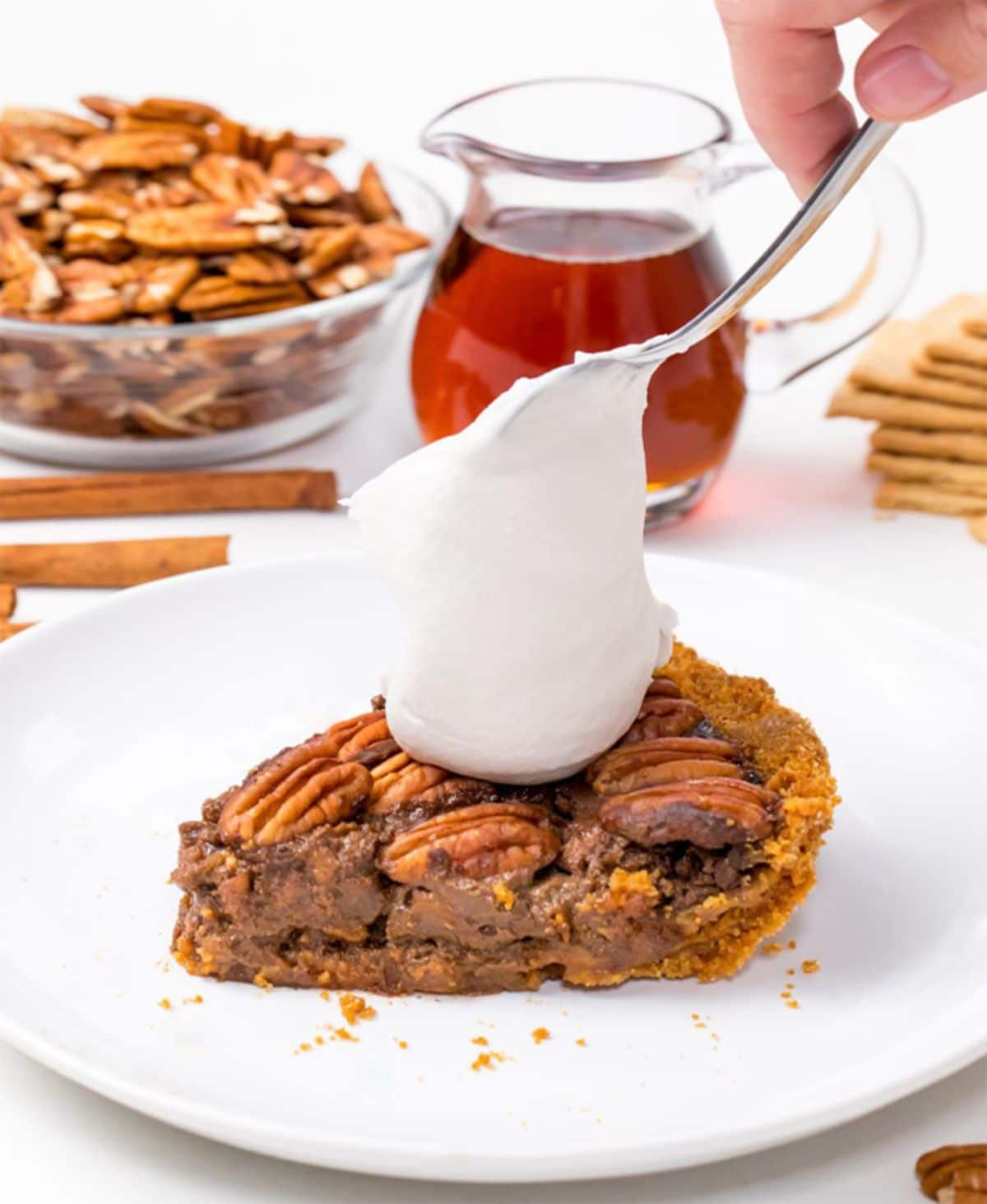 Coconut Whipped Cream is a mouth-watering and creamy dairy-free alternative to traditional whipped cream, making it a popular choice among vegans and those with lactose intolerance.
Even without dairy, it achieves a light, fluffy texture. Its delicate coconut flavor makes it a versatile topping for desserts, beverages, or a standalone treat for those who love the coconut taste.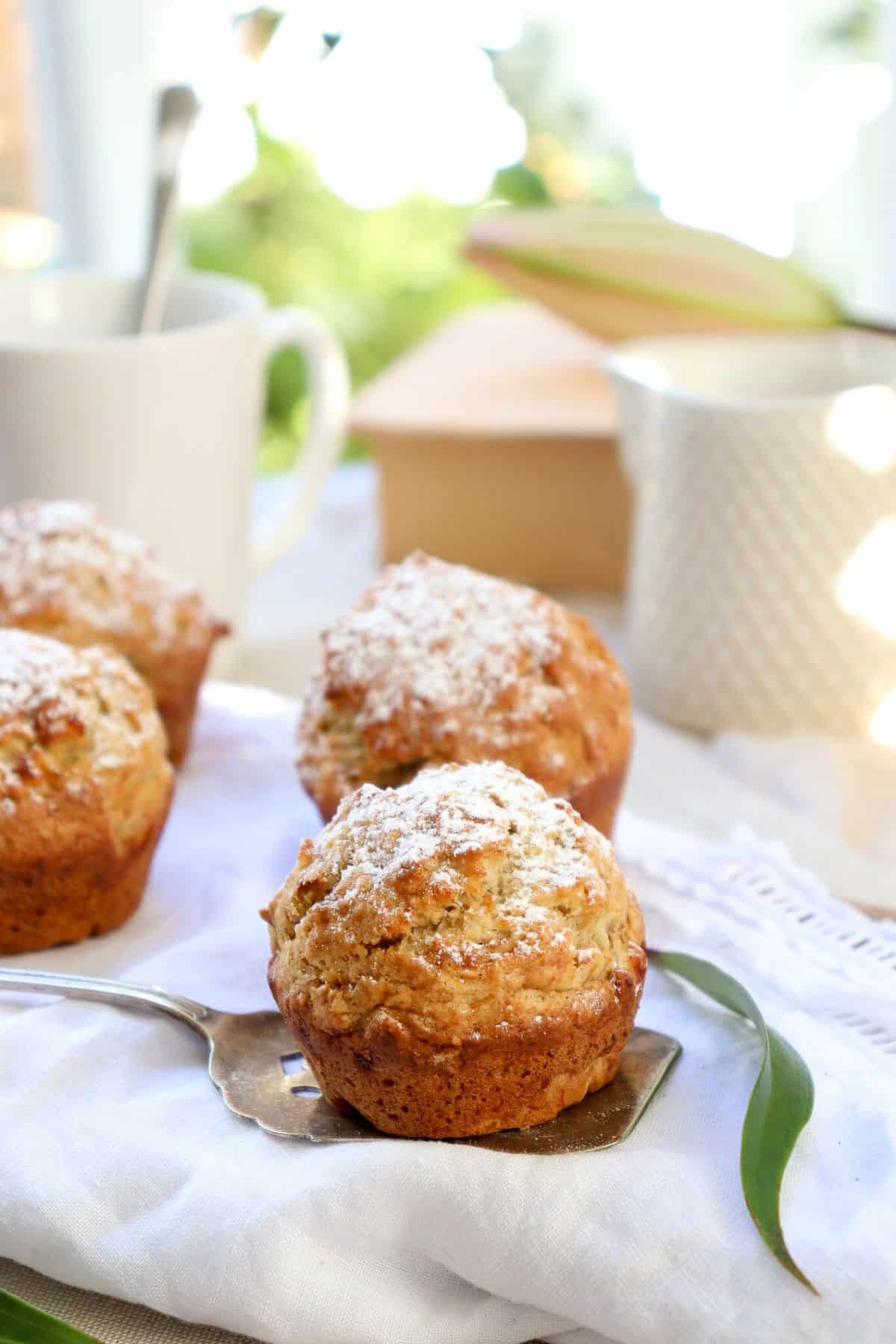 Banana Coconut Muffins are moist and flavorful treats that pull together the natural, inviting sweetness of ripe bananas with the nutty notes of coconut cream, resulting in a delightful and satisfying snack or breakfast option.
It's a great way to enjoy tropical flavors in a homemade baked good.
Coconut Cream Pie Chia Pudding is a healthy and delicious dessert or breakfast option that incorporates the rich creaminess of coconut cream with the nutritional benefits of chia seeds.
It's a satisfying and indulgent treat that's also packed with fiber, healthy fats, and plant-based goodness - what more could you ask for?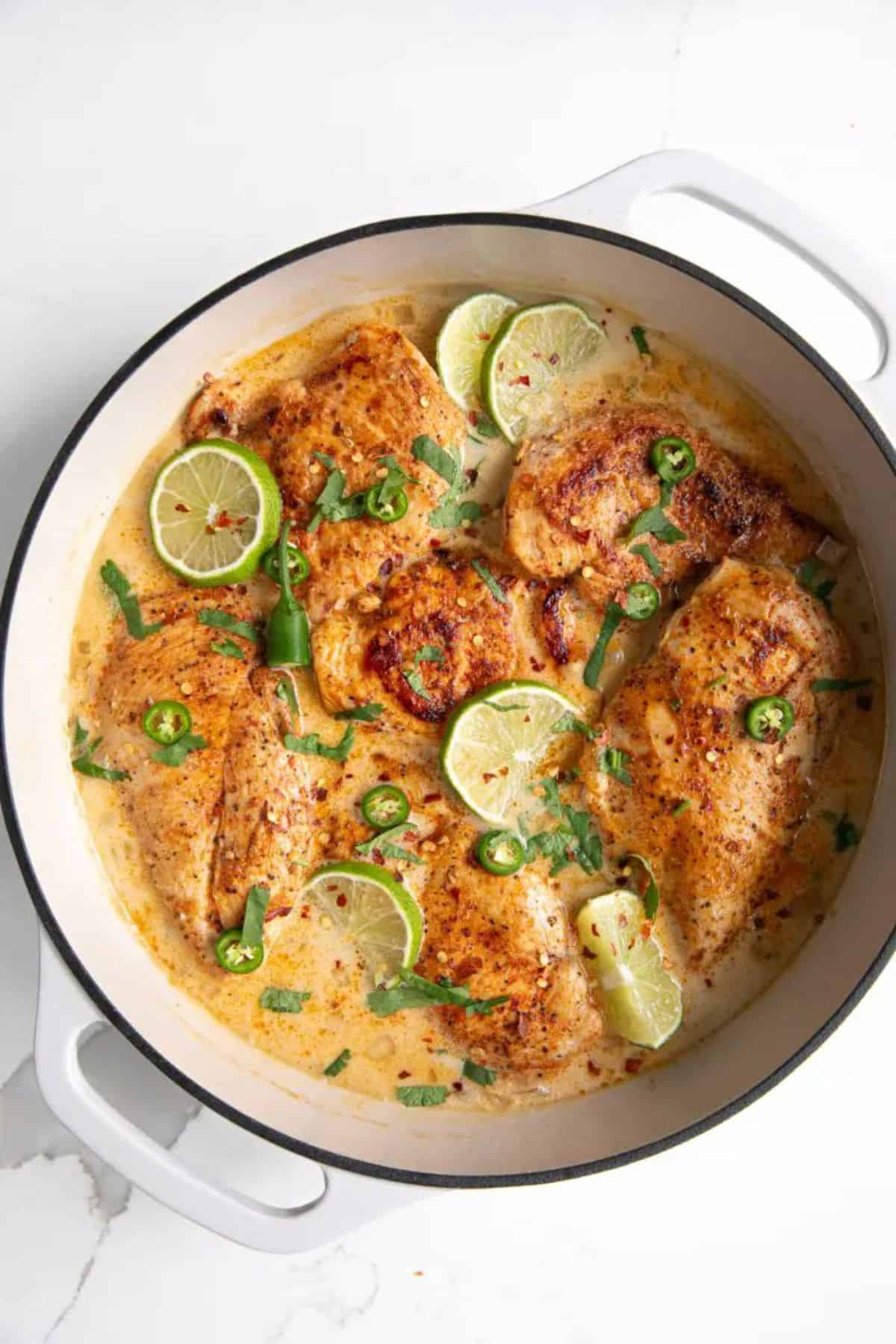 If you're looking for a more savory way of using coconut cream, look no further than this Coconut Milk Chicken.
This flavorful recipe features tender chicken cooked in a creamy coconut cream sauce infused with fragrant herbs and spices, ideal for family dinners.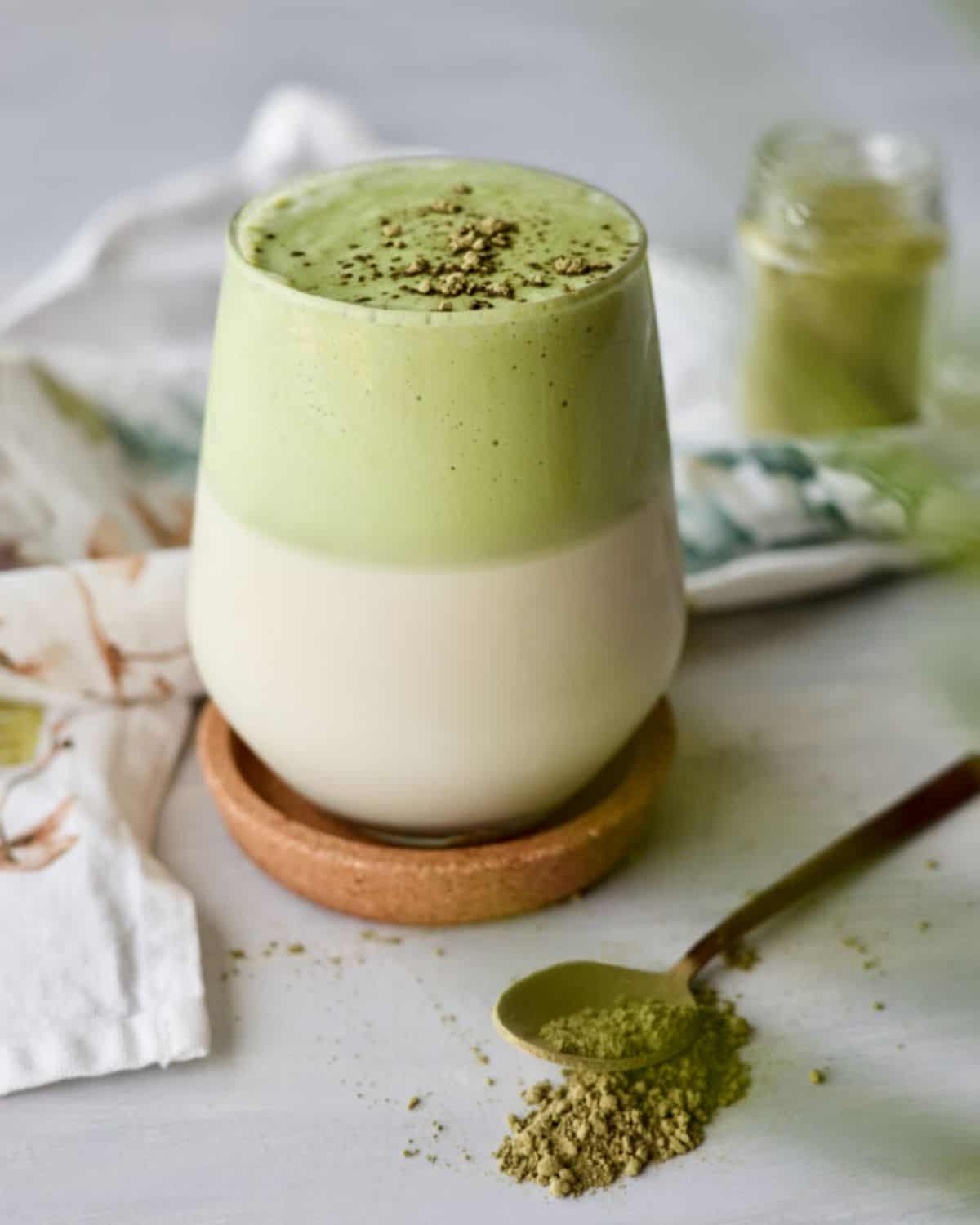 Matcha Coconut Dalgona Latte is a trendy and energizing drink that combines the earthy flavor of matcha with the creamy richness of coconut cream, topped with a frothy and sweet layer.
It's a refreshing and satisfying drink perfect for a cozy afternoon pick-me-up or an eye-catching social media-worthy pic.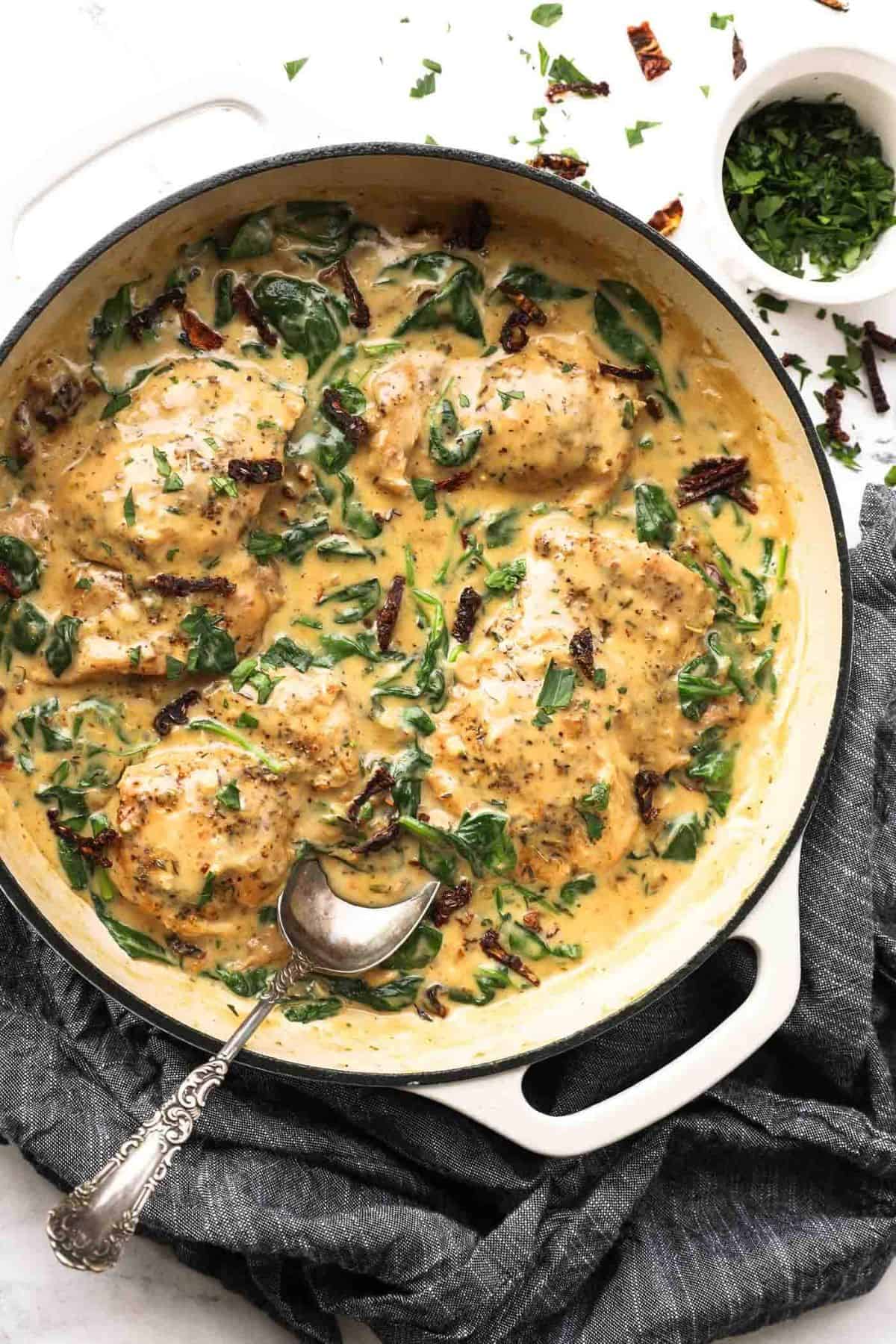 Creamy Tuscan Chicken is a delicious and comforting Italian-inspired dish.
The tender chicken is cooked in a creamy sauce made with coconut cream and other flavorful, filling ingredients, resulting in a satisfying meal that the whole family will undoubtedly appreciate.
If you love ice cream, coconuts, and coconut cream, then this recipe is a no-brainer.
This vegan dessert maintains the same rich, creamy, and indulgent appeal as "regular" ice cream but with a distinct coconut flavor.
It's a popular choice for those who are lactose intolerant, vegan, or simply love the tropical taste of coconut.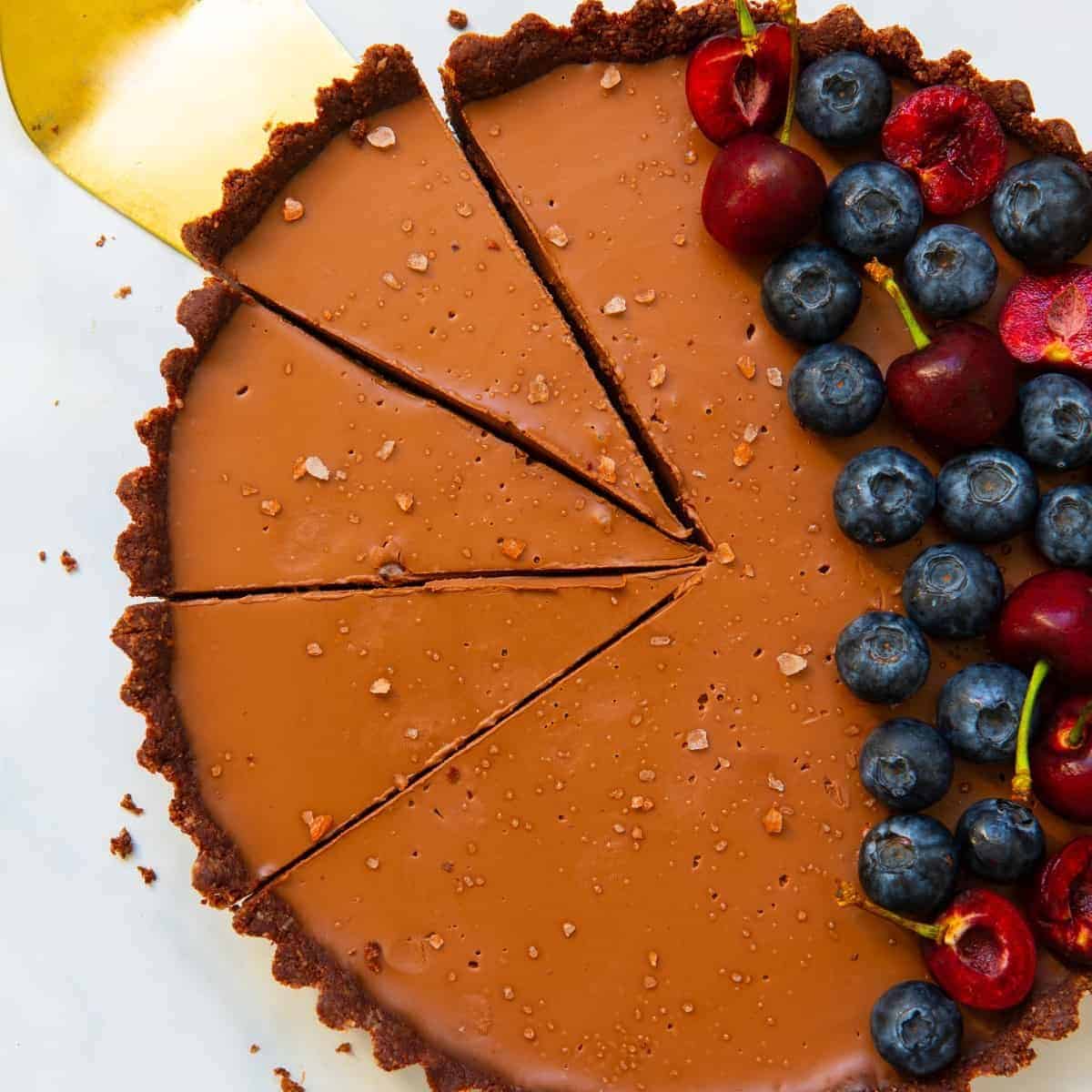 This Vegan Chocolate Tart is an appetizing and decadent dessert that is not only made without any animal products but also doesn't need to be baked. Win-win!
It features a rich, smooth chocolate filling made with plant-based ingredients, including coconut cream. It is the perfect option for those looking for a dairy-free and egg-free alternative to traditional chocolate tarts while indulging in a deliciously satisfying treat.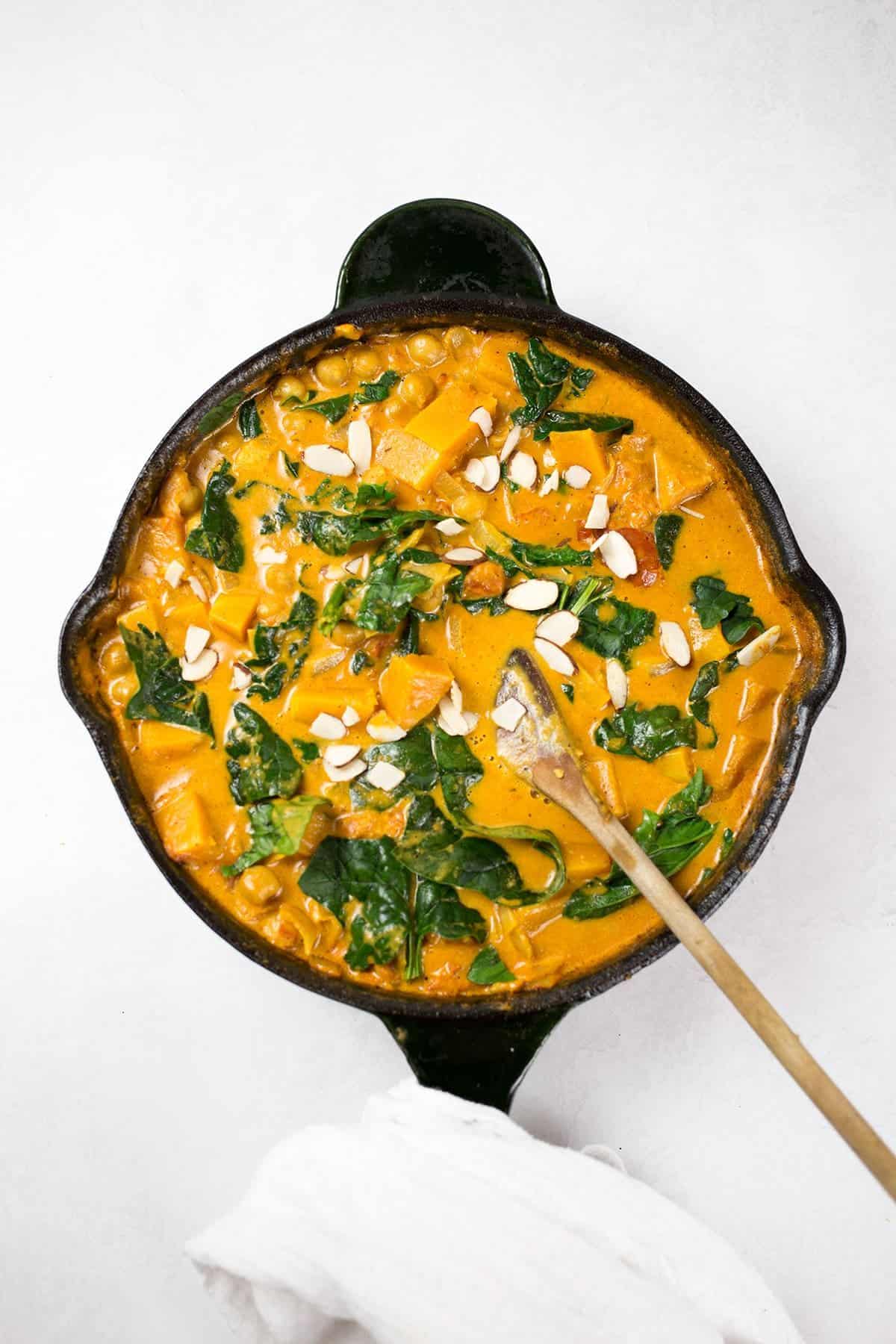 This Butternut Squash and Chickpea Curry is another flavorful and hearty vegan option.
It combines butternut squash with protein-rich chickpeas in a creamy coconut cream-based curry.
The aromatic curry spices create a warm and fragrant flavor profile, and the coconut cream ensures a luscious, inviting texture to the curry.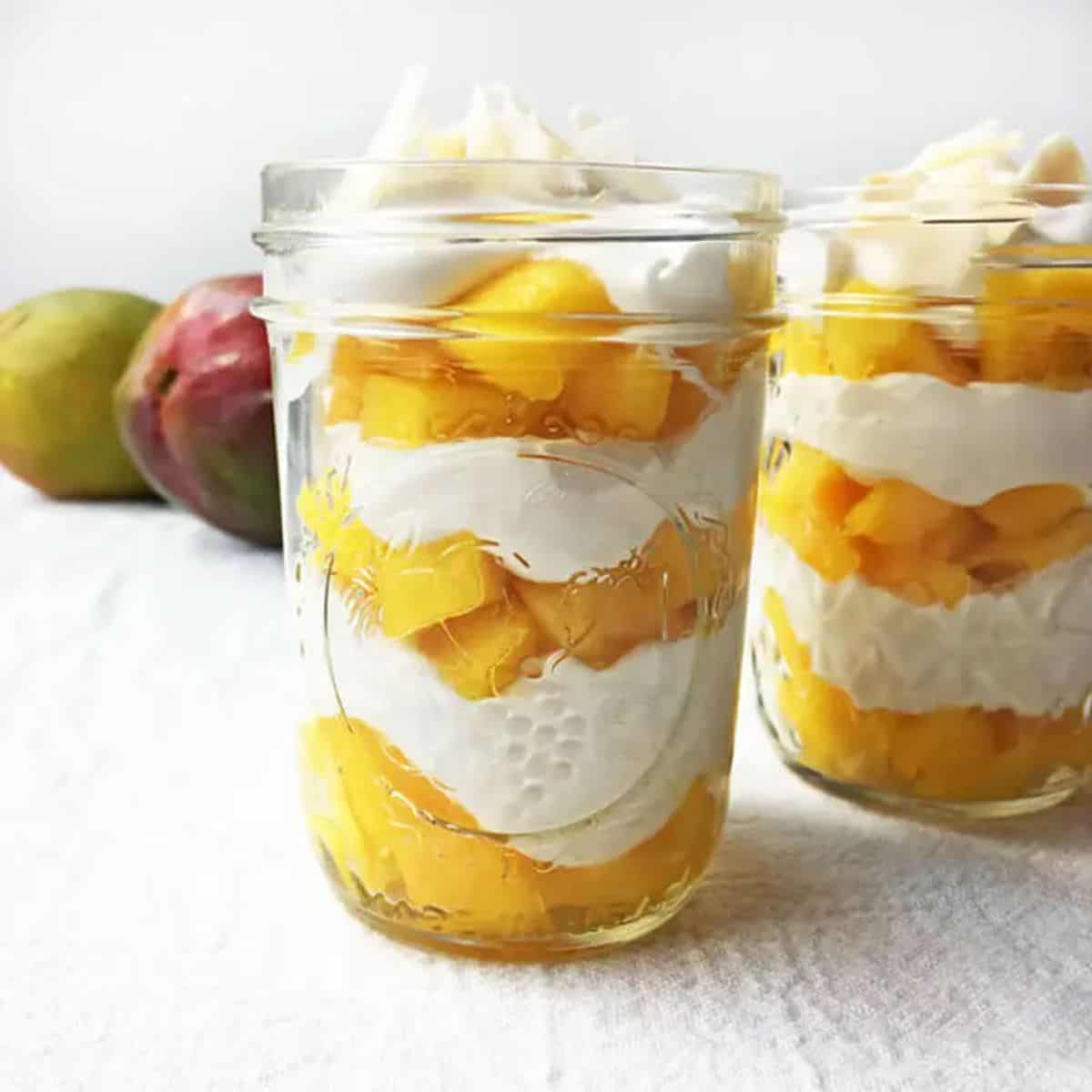 If you're hoping to find a recipe for a refreshing dessert that uses coconut cream and sweet, juicy mango chunks, look no further than this Coconut Mango Parfait.
The coconut cream imparts a subtle hint of tropical coconut flavor that compliments the tangy mango notes, elevating the overall taste experience.
The combination of fresh mint and sweet peas in this Mint & Pea soup creates a stunning burst of minty, earthy, buttery flavors, while coconut cream adds richness and depth to the soup.
This soup is ideal for warmer months, offering versatility as a hot evening appetizer and a chilled side dish or lunch. Its refreshing qualities make it perfect for the spring and summer seasons. Enjoy it as a light meal or pair it with other dishes.