This moist carrot sheet cake with sweet cream cheese frosting is the perfect spring recipe! This is one of my favorite cakes to take to a potluck or even makes the perfect dessert for after Easter dinner! I always get rave reviews! Easier to make than a layer cake and without nuts for those who have a nut allergy!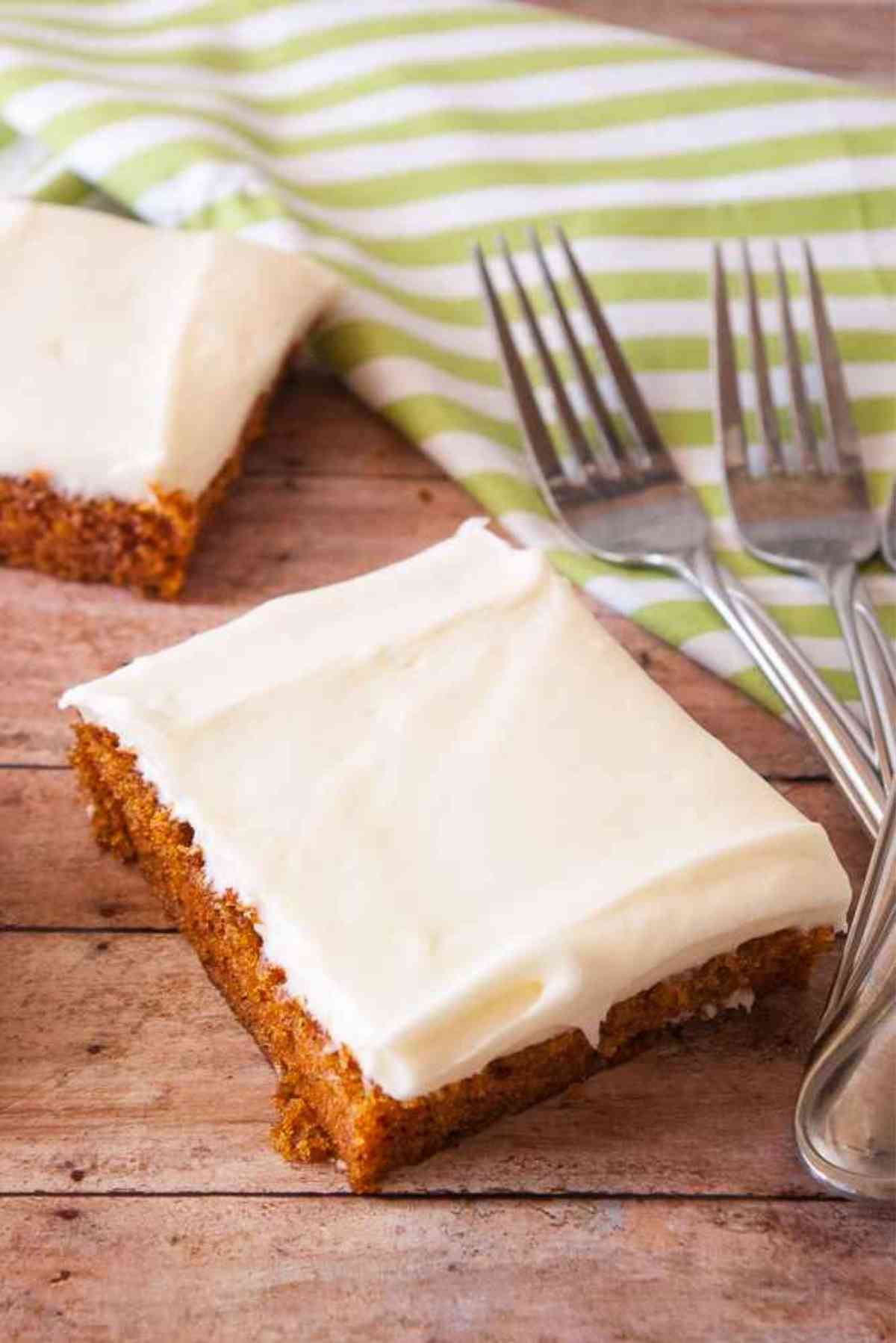 Jump to:
Why You'll Love This Recipe
A sheet pan carrot cake that's an easy recipe for beginners!
A moist, smooth cake without pineapple, shredded carrots, or nuts!
Great recipe for spring, summer, or Easter!
A deliciously moist cake that serves a crowd!
Ingredient Notes
Carrots - This recipe calls for pureed carrots instead of grated carrots for a smooth, consistent texture. You can steam and puree your own fresh carrots OR substitute 12 oz of Baby Food Carrots. To make pureed carrots, steam approximately 3 cups of diced carrots. Puree them in a blender or food processor, adding just enough water to make them a baby food consistency.
Olive Oil - Canola, coconut, or other cooking oils may be substituted.
Butter - I used salted butter. If using unsalted butter, increase the teaspoon salt called for by ½ tsp.
Cream Cheese - Both regular and reduced-fat cream cheese work fine.
Flour - All-purpose flour, not cake flour, and never self-rising flour.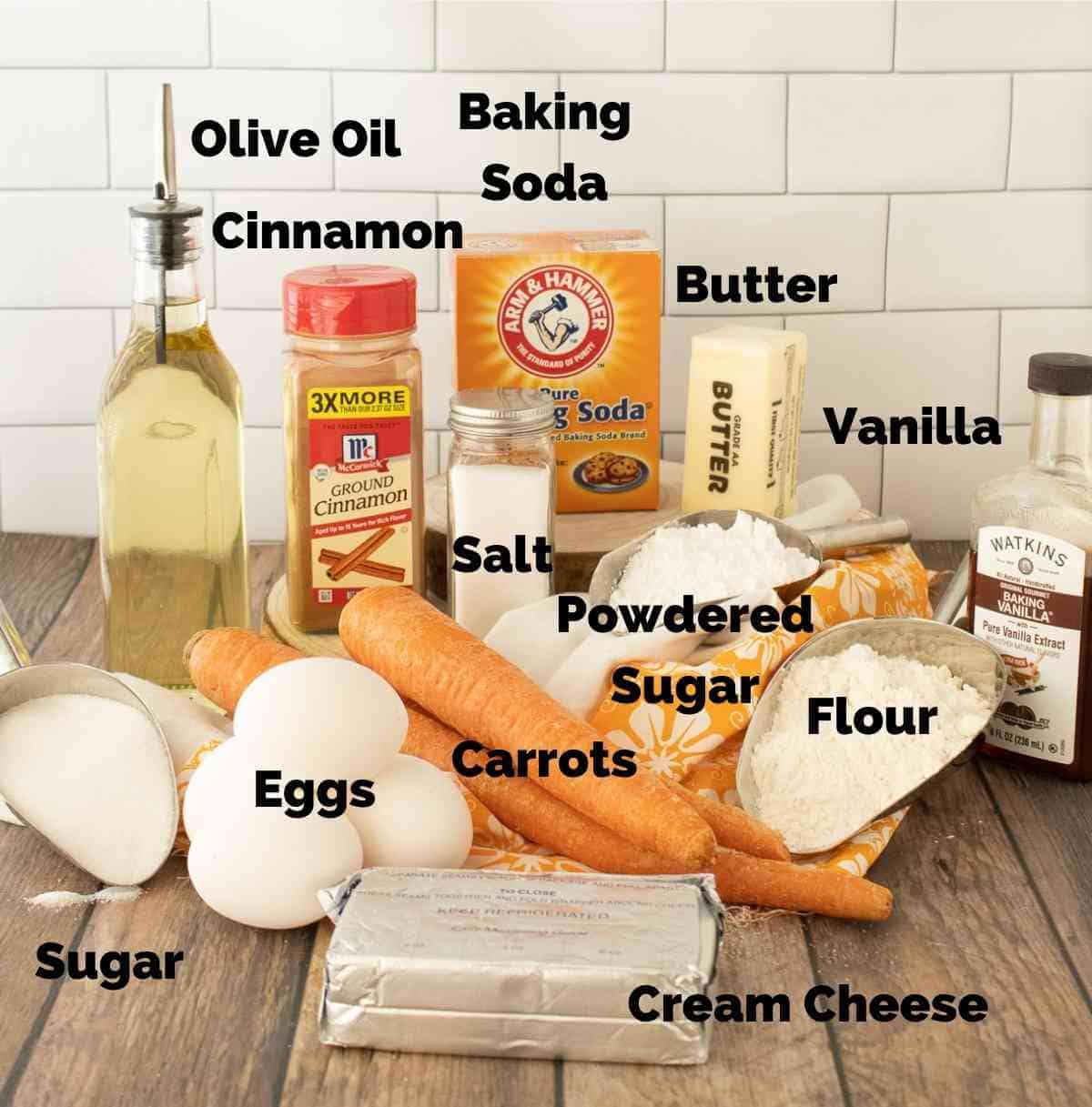 Couple Things You'll Need
Step by Step Instructions
Steam approximately 3 cups of diced carrots.
Puree the carrots adding just enough water to make them a baby food consistency.
You will need 1 ½ cups of pureed carrots.
Set them aside.
Preheat oven to 350 degrees and spray a 13x17 baking sheet with non-stick cooking spray or line it with parchment paper.
In a large bowl, whisk the white sugar, olive oil, and large eggs together. You can use an electric mixer instead if you prefer.
Add the pureed carrots and mix well.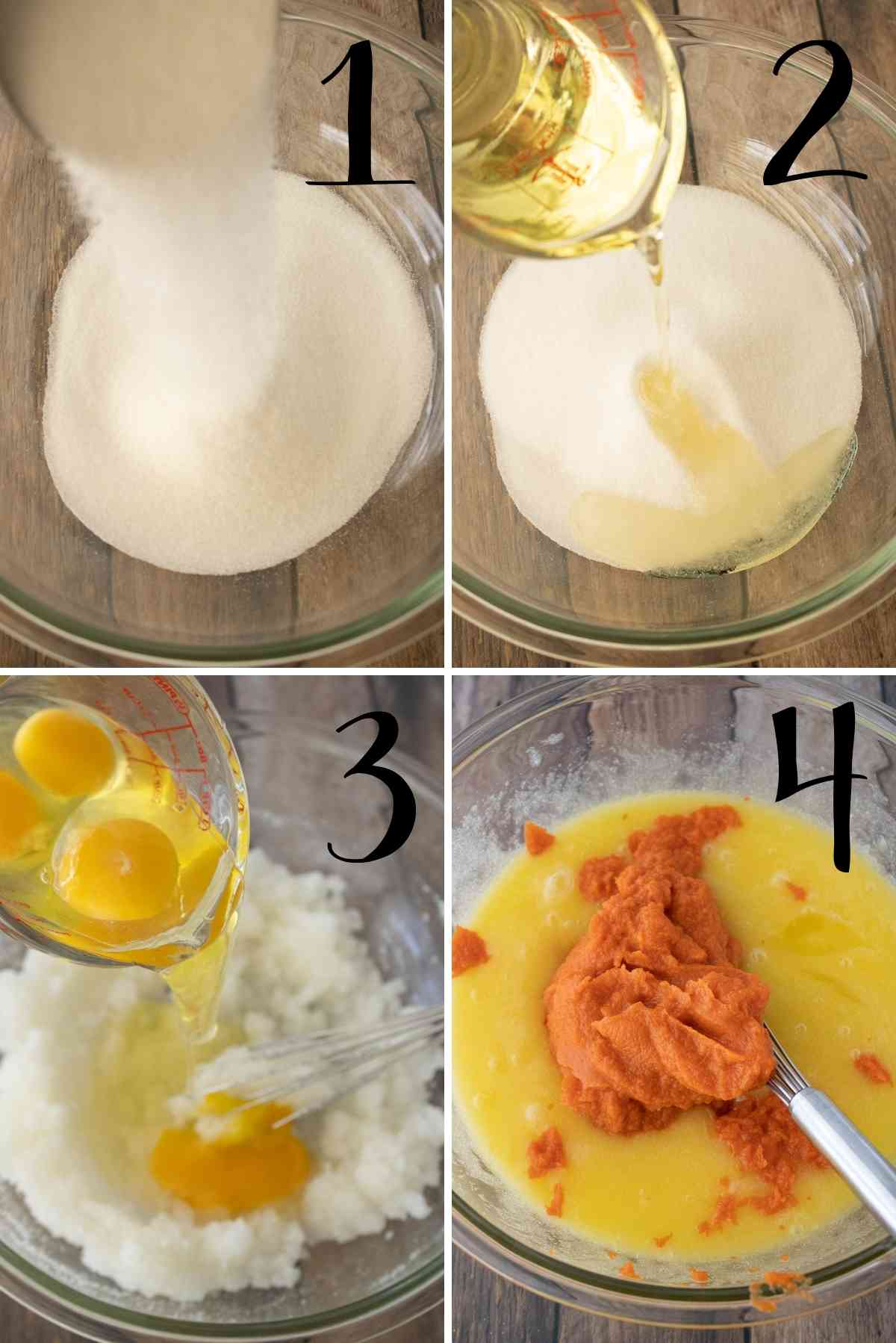 Add the baking soda, salt, ground cinnamon and flour. Mix just until combined.
Pour the batter onto the prepared pan, scraping all the batter out of the bowl with a rubber spatula as you go.
Bake at 350 degrees for 20-25 minutes.
The cake should be slightly browned, and the center of the cake should spring back up when lightly touched.
Let the cake cool completely on a wire rack before frosting.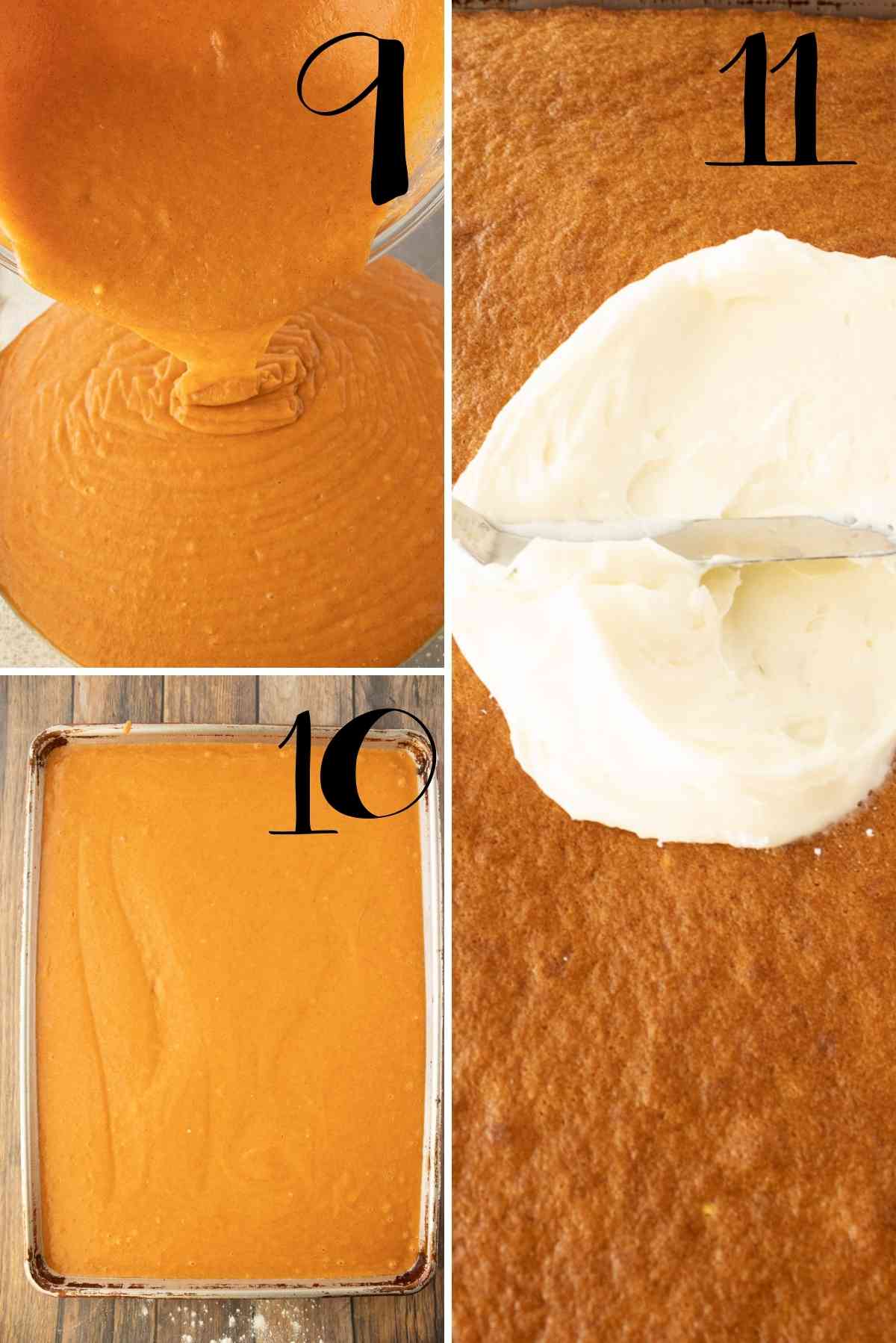 For the homemade cream cheese frosting, beat the cream cheese and butter until smooth.
Add the vanilla extract and powdered sugar.
Beat until smooth.
Spread the cream cheese frosting on the top of the cake in an even layer.
Store in the fridge until you're ready to serve.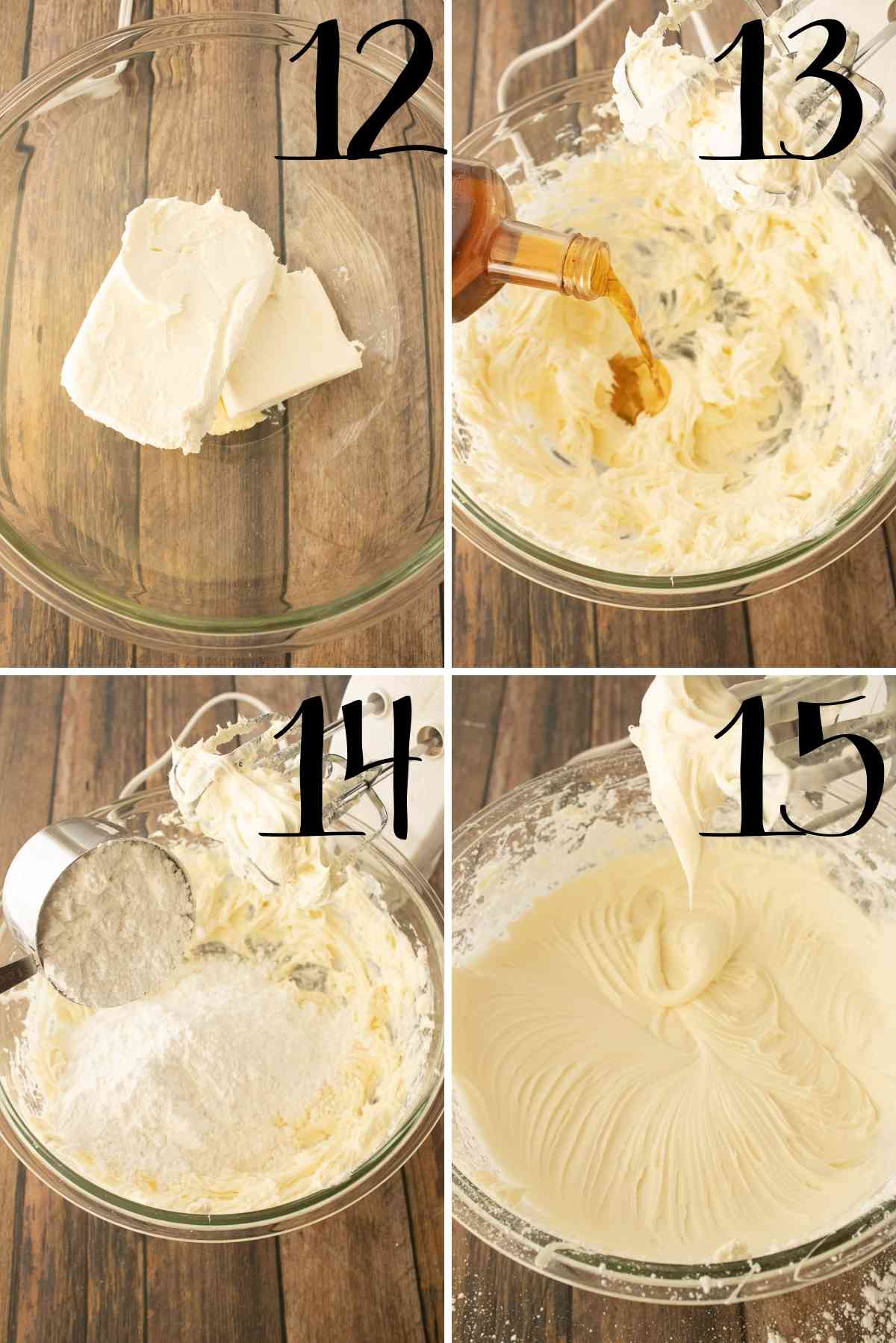 Recipe FAQs and Expert Tips
More Recipes for a Carrot Cake Lover
Have you tried this recipe? If so, leave me a rating and a comment below! And don't forget to subscribe to my newsletter to get my latest recipes sent right to your email! You can also follow me on Facebook, Pinterest and Instagram!
Thanks for stopping by! Before you go, be sure to check out a few of my most popular recipes!