There's just something about a white cake that feels like home. While it's one of the most "basic" types of cake you can make, it gives you the perfect canvas for playing around with delicious and unique frosting flavors!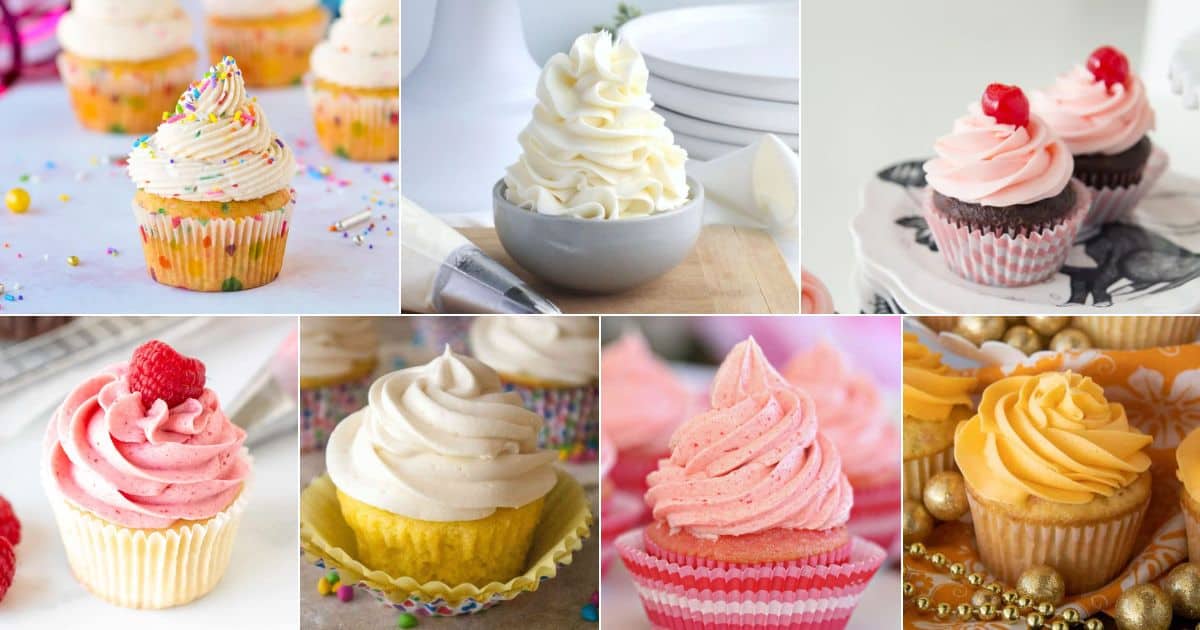 If you're looking for a way to spice up your white cake recipe, these are 21 frosting ideas that are anything but boring.
Jump to: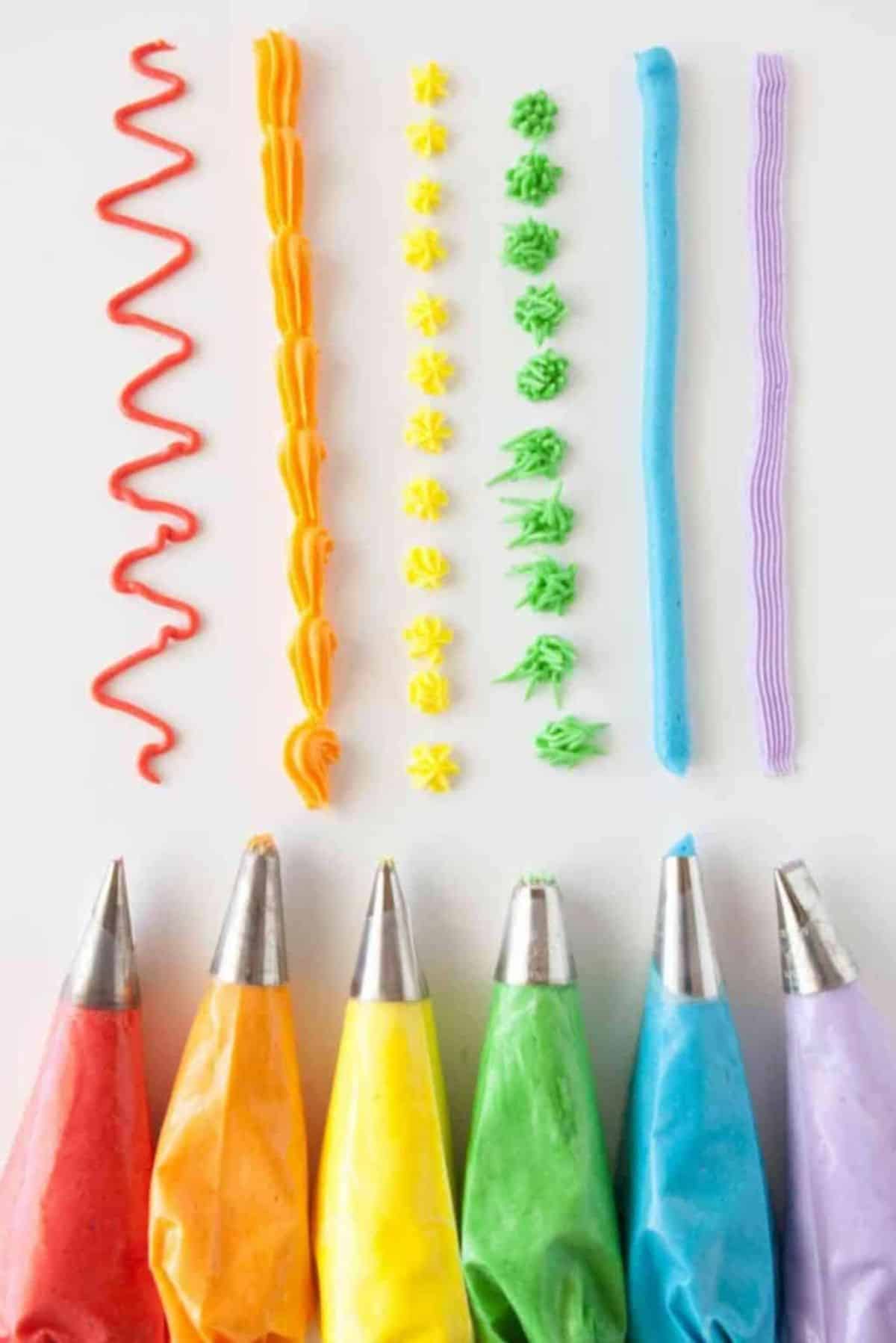 You might think that buttercream frosting is boring, but not this recipe. It tastes like heaven and is easy to make.
What makes this buttercream frosting anything but boring is the freedom to make it any color you want! You can make a few batches with your favorite colors and decorate your white cake to your heart's content.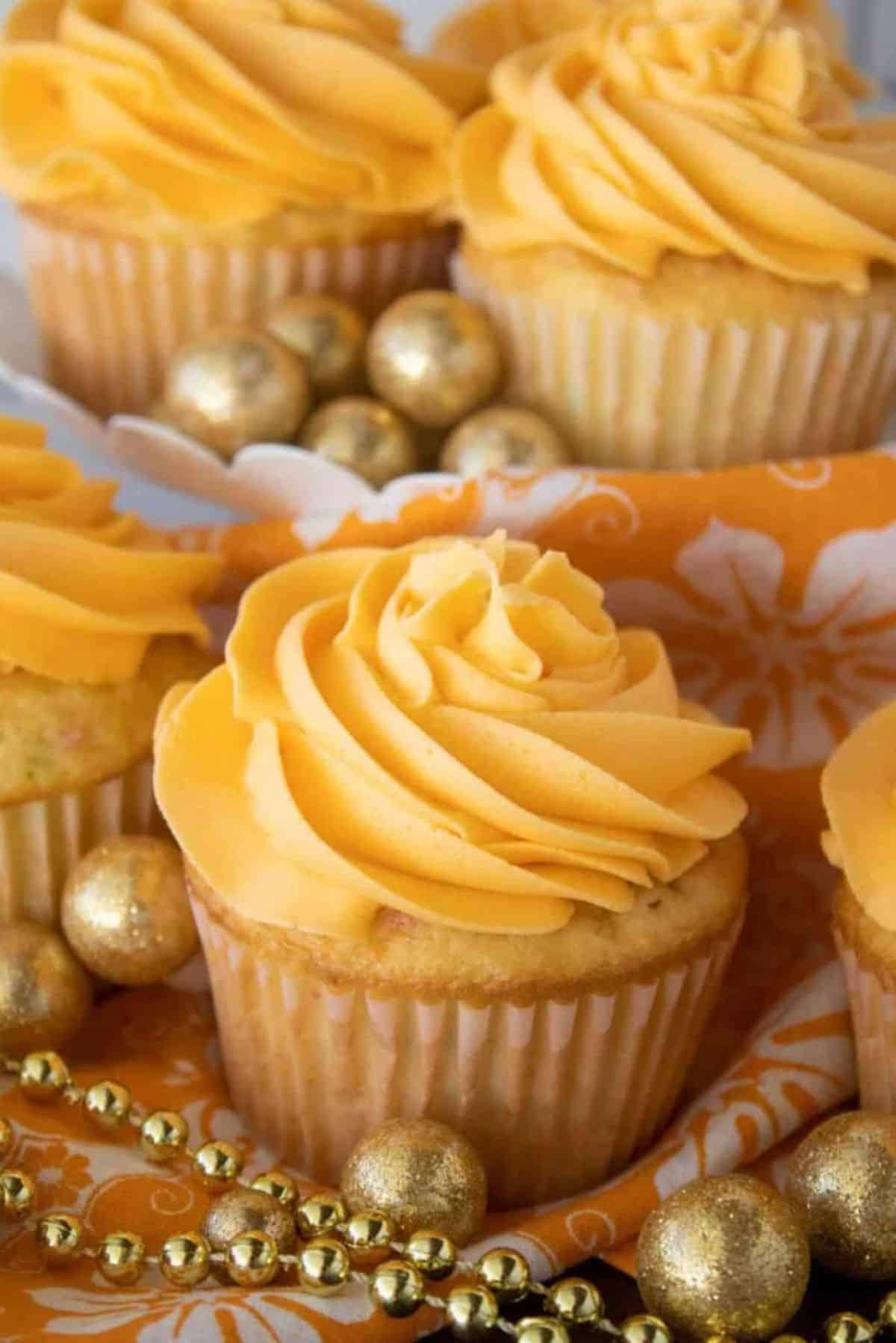 Not only is this buttercream orange-flavored, but it's a beautiful orange color too! The subtle orange flavor will elevate your white cake easily.
Instead of using oranges to create the color and flavor, you'll use Tang liquid flavoring. It might seem unorthodox, but we promise it's worth a shot. It's the perfect icing for a white cake in the warmer months.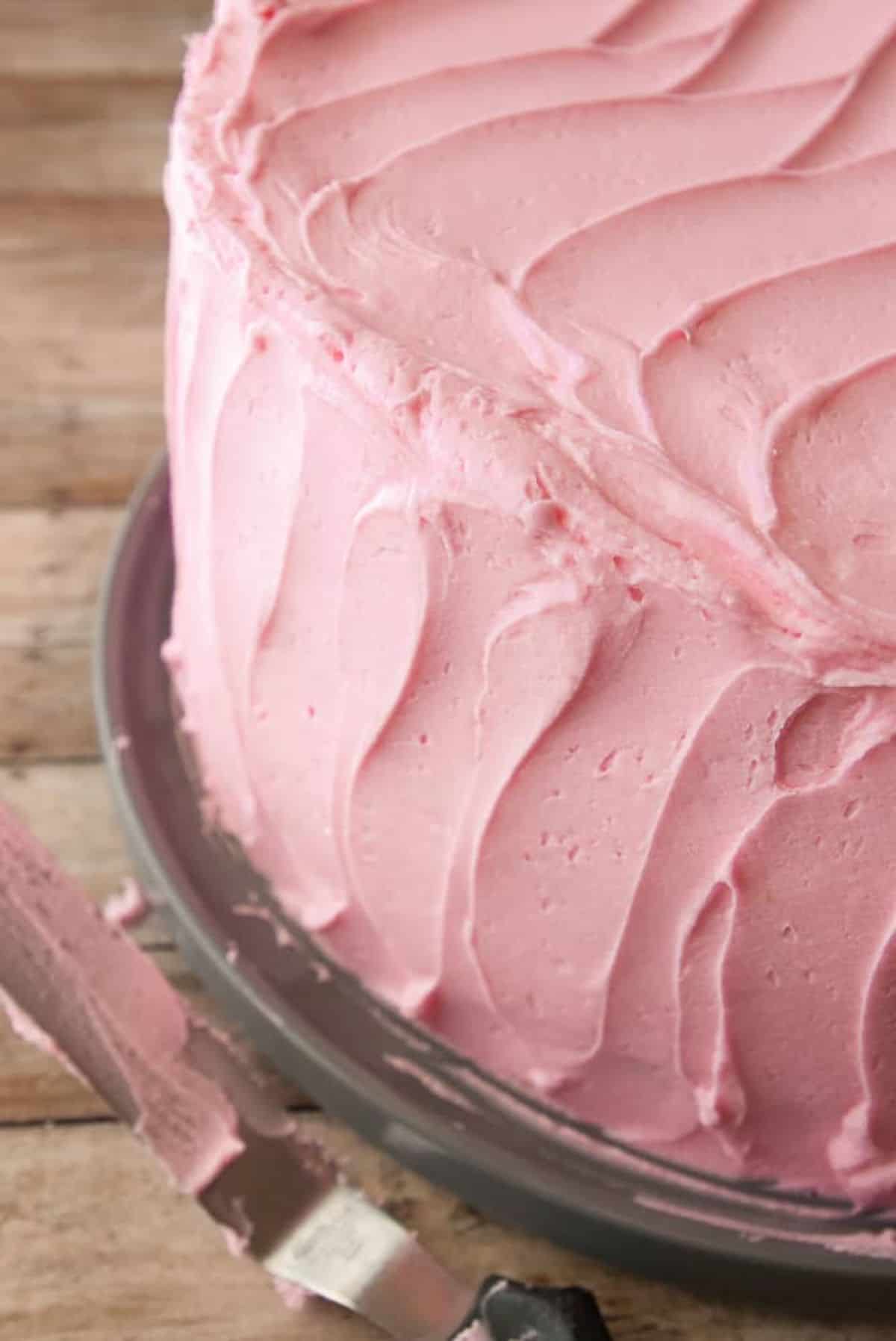 If you love raspberry lemonade, then you'll love this frosting. This frosting reminds us of summertime, but you can use it throughout the year.
The recipe is easy, meaning you don't need to spend time removing raspberry seeds or squeezing lemons. You'll use packets of raspberry lemonade and blend them well so the frosting is silky smooth. You'll need pink or red food dye to get the pink shade, though.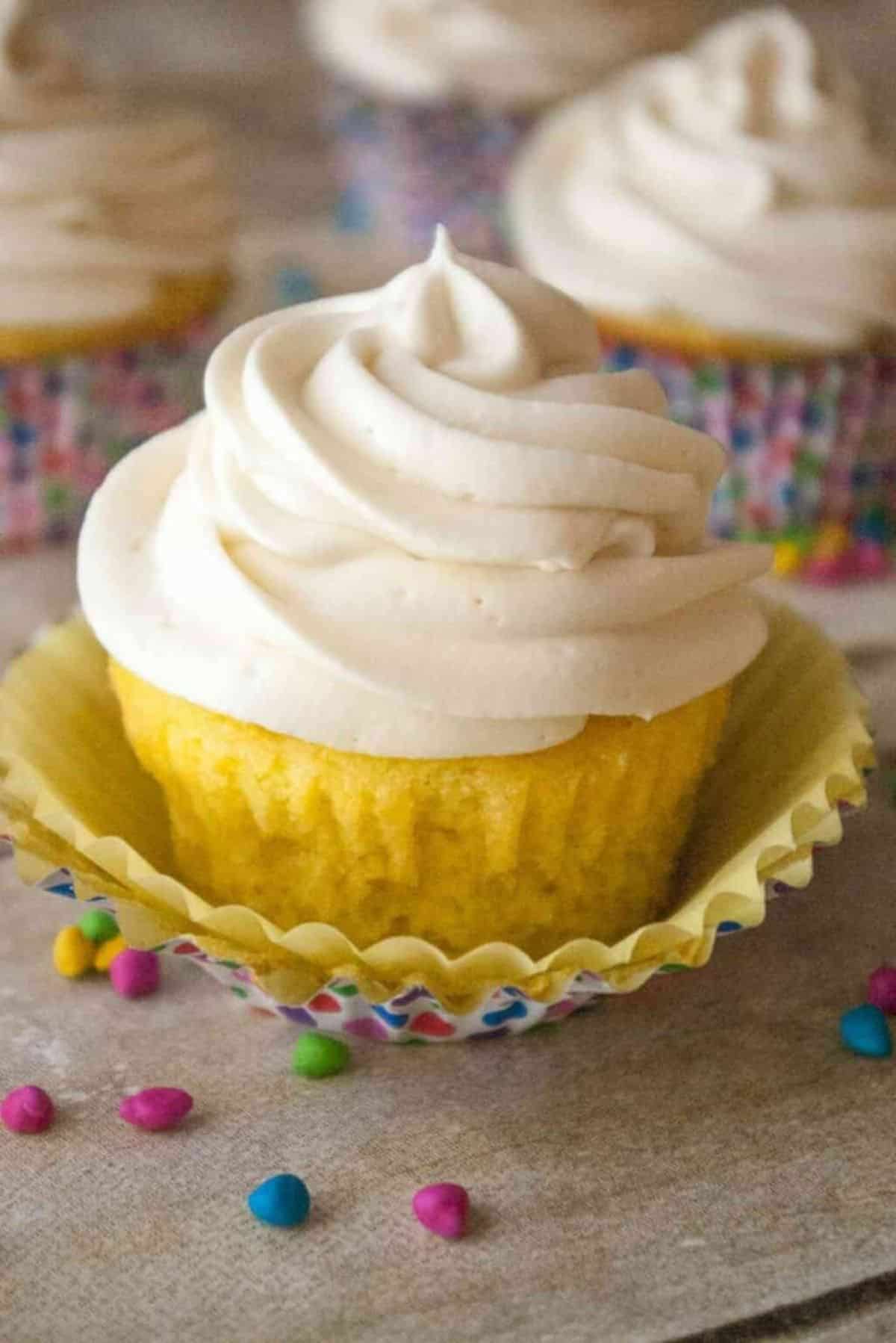 Traditional whipped cream cheese frosting doesn't need to be boring. This cream cheese frosting recipe is so delicious you'll have to stop yourself from eating it right from the bowl.
You only need a few ingredients, cream cheese being the main one. You can use heavy cream or, if you want, Cool Whip, but we suggest heavy whipping cream if you have it.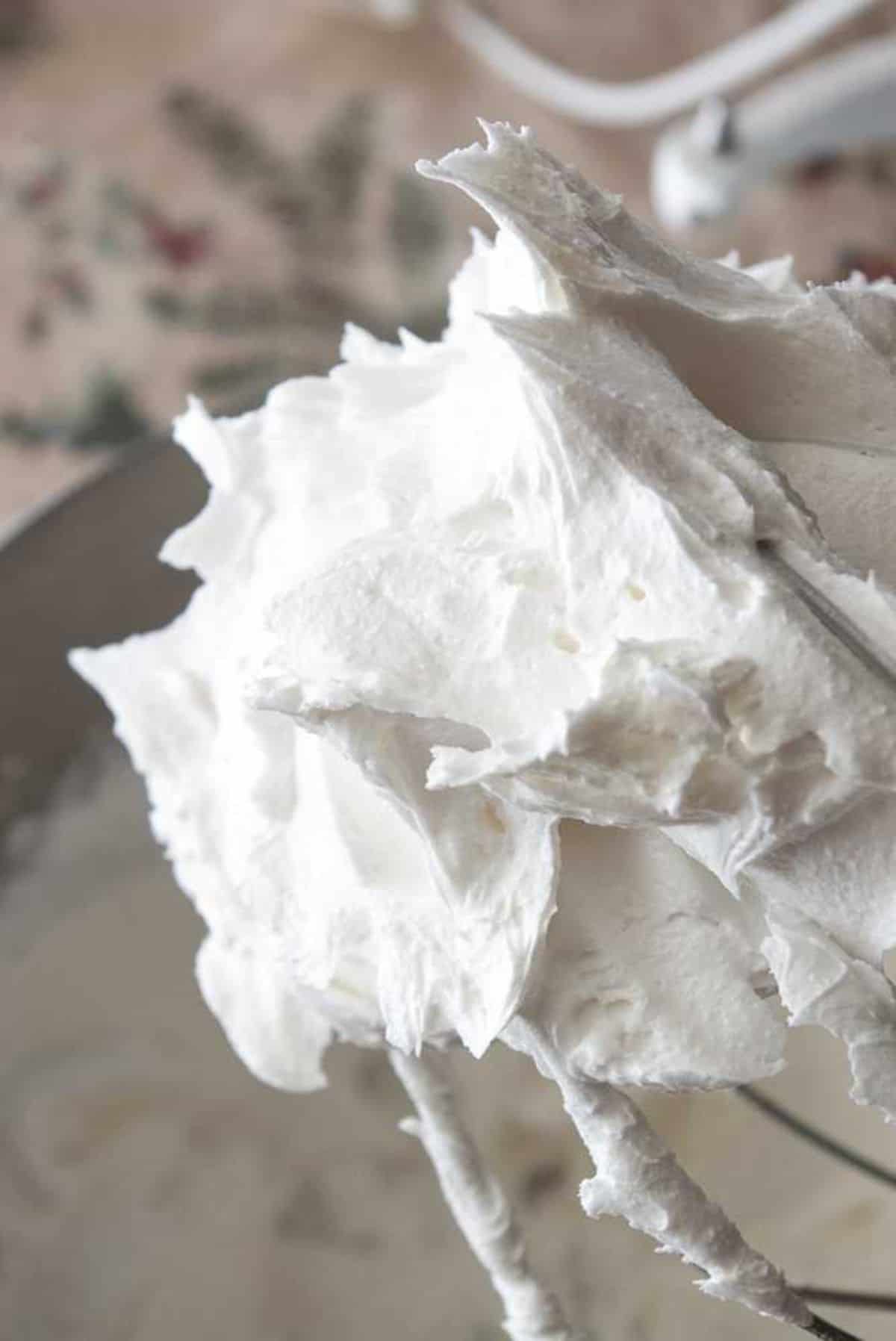 While royal icing gets a bad reputation for being difficult to make and work with, this recipe makes it simpler than ever.
The recipe only takes a few minutes to make, and you can dye it whatever color you want to decorate your white cake. Seriously, it's nearly impossible to mess up this royal icing recipe.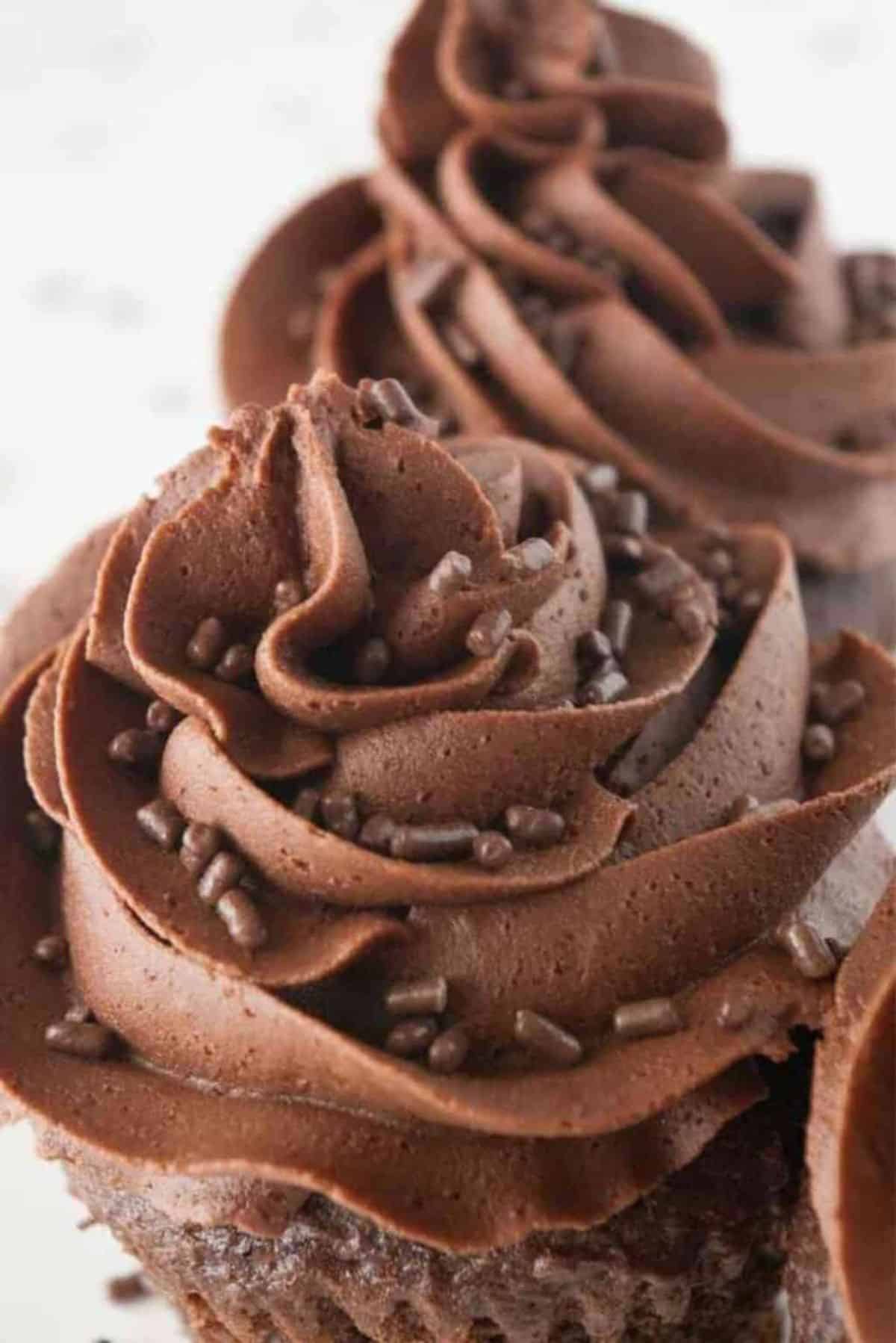 You can never go wrong with chocolate frosting on almost any cake, especially white. This rich chocolate buttercream frosting takes decadent to a new level.
You only need four ingredients and five minutes of your time to make this. It's a great frosting to whip up while your cake cools and can be ready when needed.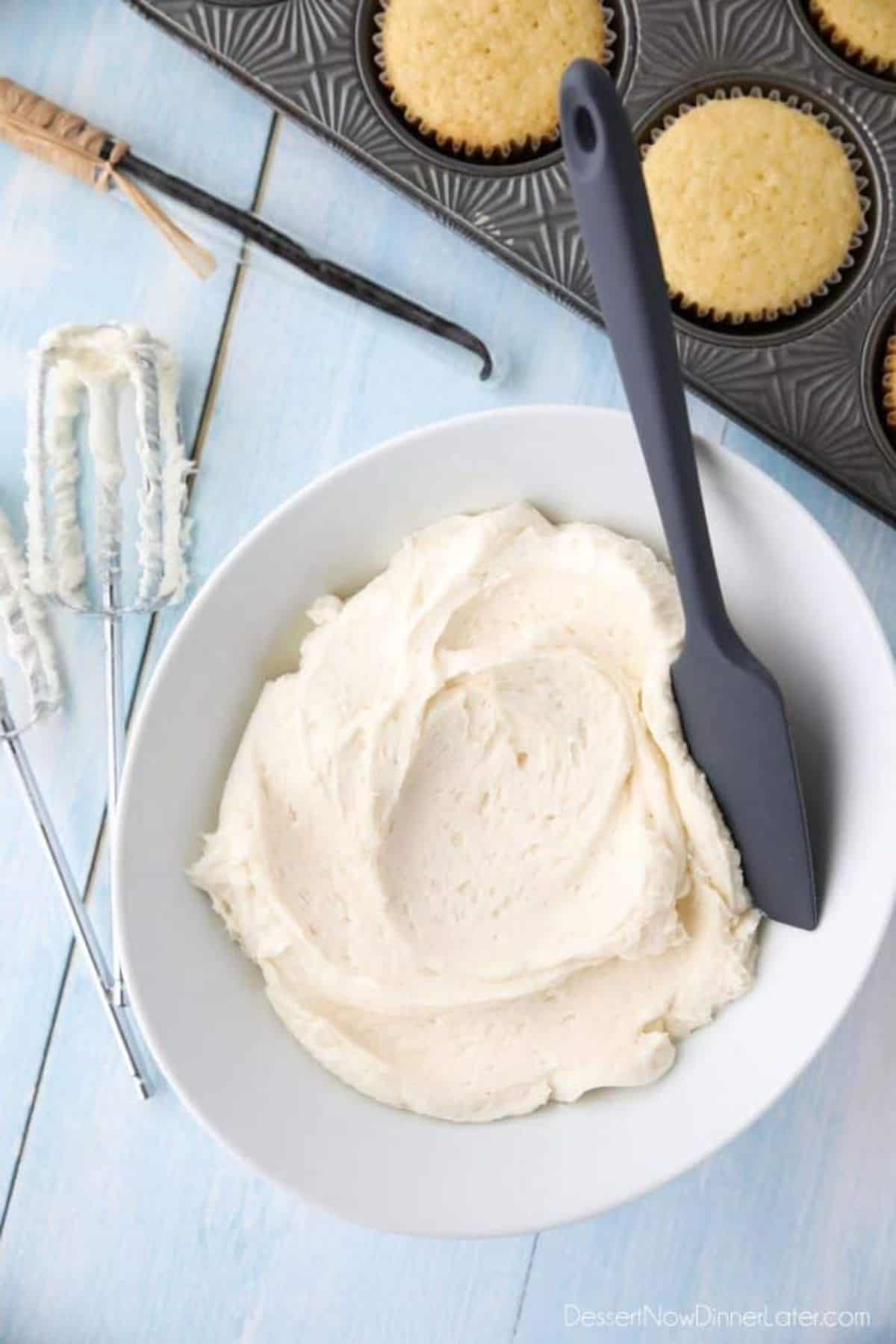 A twist on the classic buttercream frosting is this vanilla buttercream frosting. It has a bit more vanilla flavoring than others, making this a delicious recipe.
As with other white frostings, you're more than welcome to dye it with food coloring to whatever color you want. Be sure to add salt to this to help bring out the additional vanilla flavoring.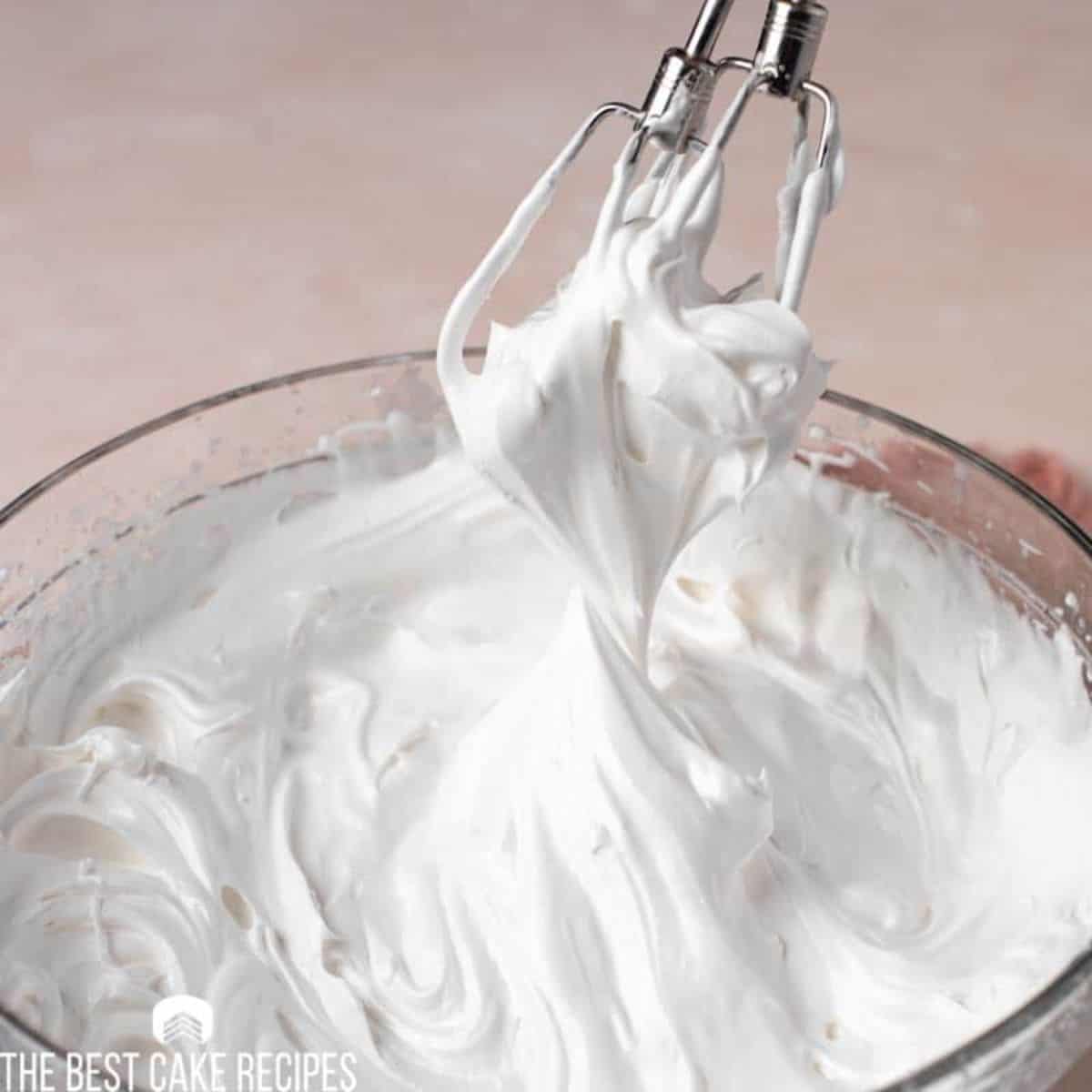 Who doesn't love a quick frosting recipe? This seven-minute frosting is easy to make and tastes almost exactly like marshmallow creme!
It's lighter than cream cheese or buttercream frosting, but it's still just as delicious. Even though it tastes like marshmallow creme, that's not an ingredient in it. You can add as much or as a bit of vanilla flavoring as you like and any color too.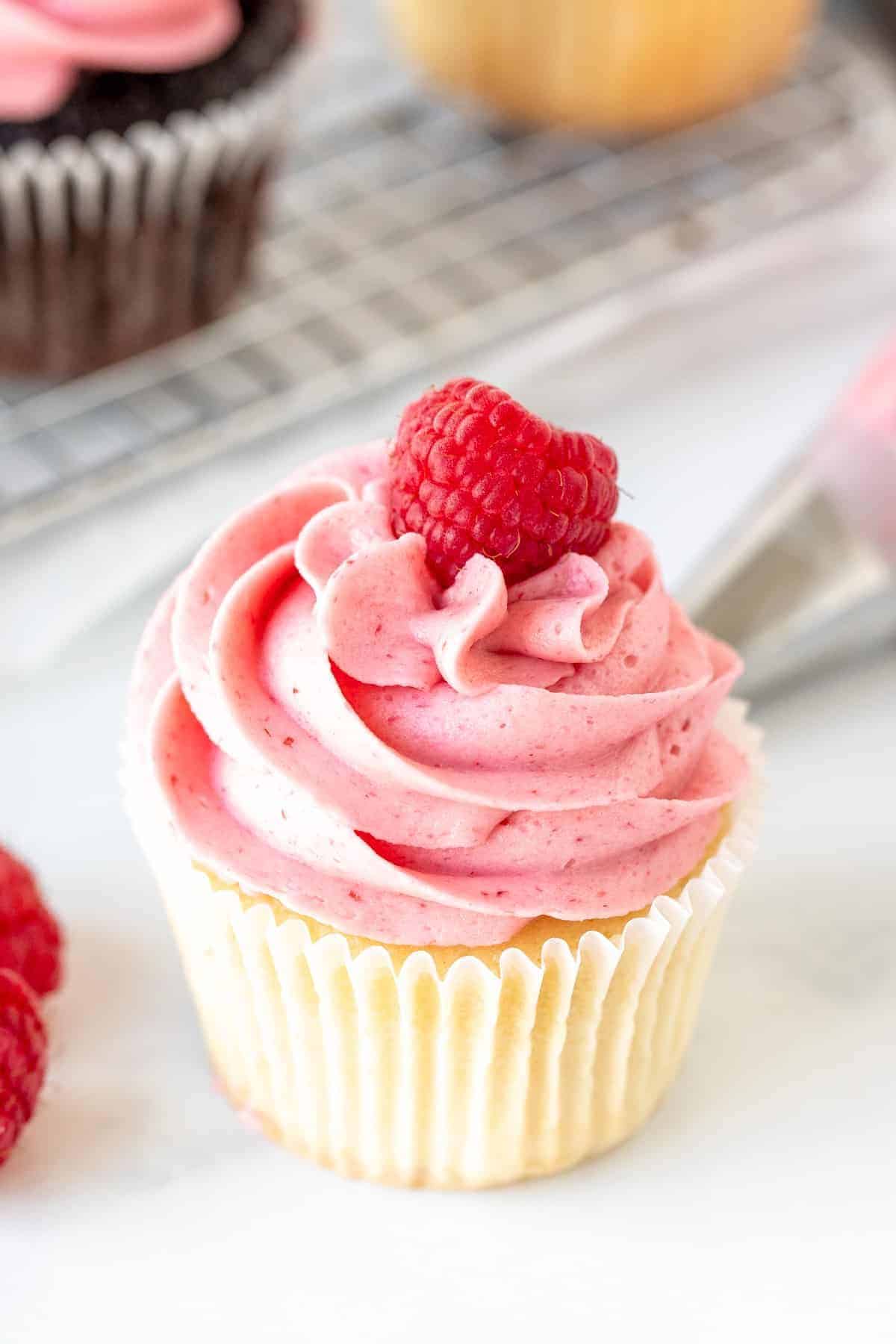 If you want a raspberry frosting that uses fresh raspberries, this is the recipe for you. Don't worry. If you want to use frozen, you still can, but you'll just need to thaw them first.
Since you're working with the actual berries versus a flavoring packet, you'll want to strain the mashed berries to get rid of all the seeds. This will make this frosting silky smooth.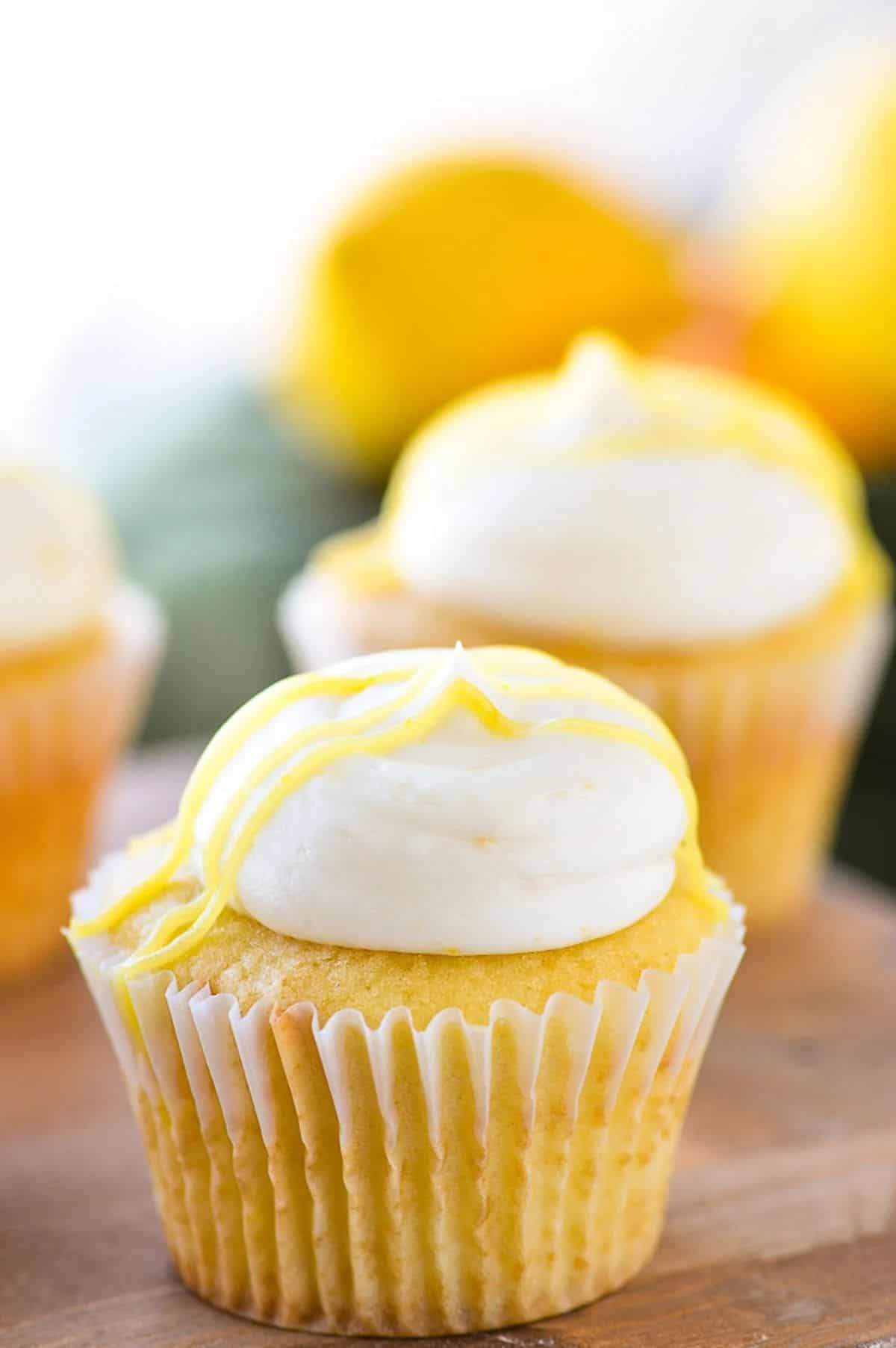 Lemon and white cake are two of the best pairings. Lemon buttercream frosting is vibrant, tangy yet sweet, and reminds us of summertime.
You only need four ingredients and can have this buttercream frosting ready in about ten minutes. You'll juice lemon juice to flavor the frosting, and if you're feeling fancy, you can add lemon zest for added flavor and aesthetics.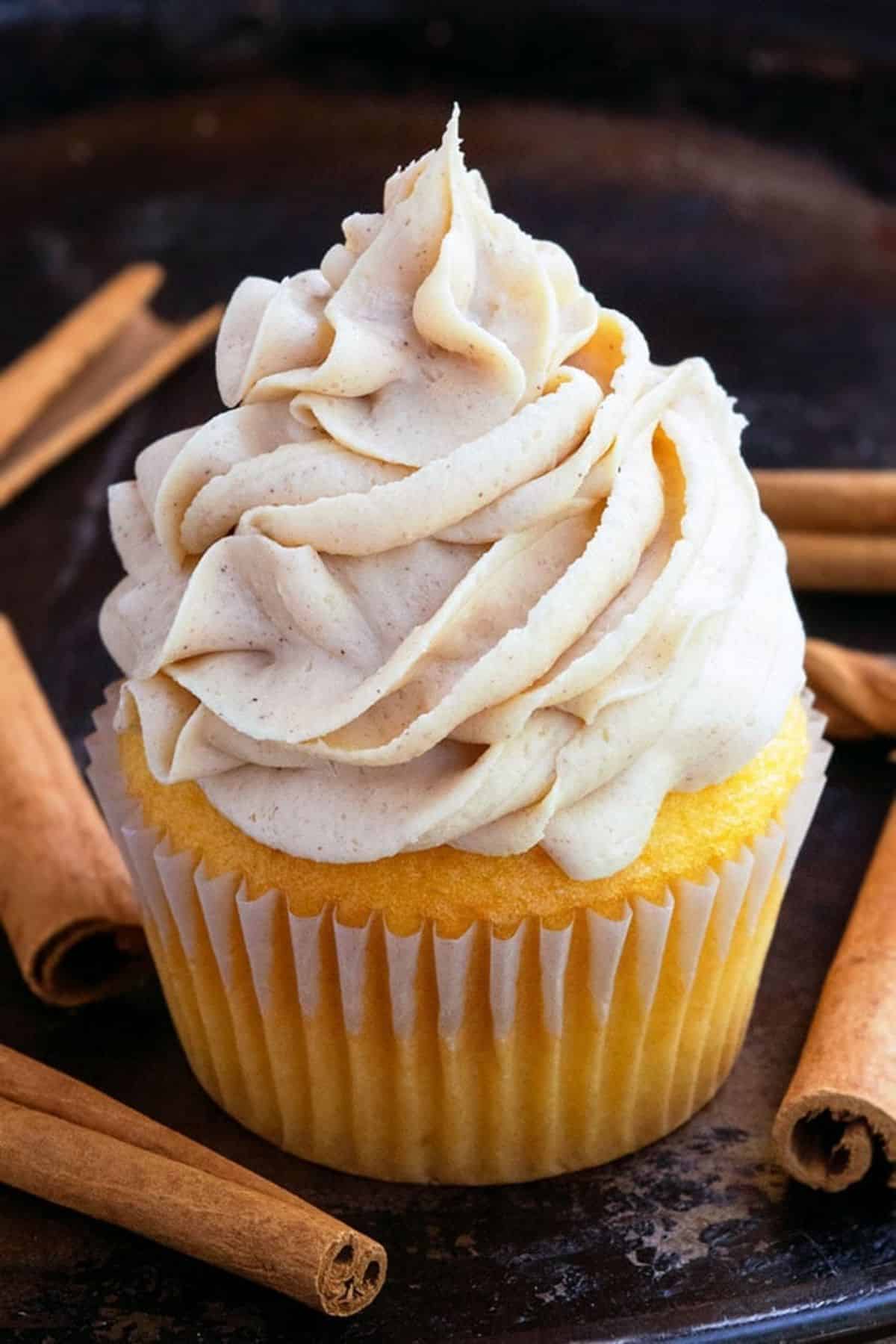 This brown sugar frosting feels like the holidays. The primary flavors are vanilla and cinnamon; you guessed it, you make it with brown sugar.
You'll use only brown sugar, no white sugar, in this recipe, giving it a beautiful color and unique flavor. You do need powdered sugar, but brown sugar is the star of the show here.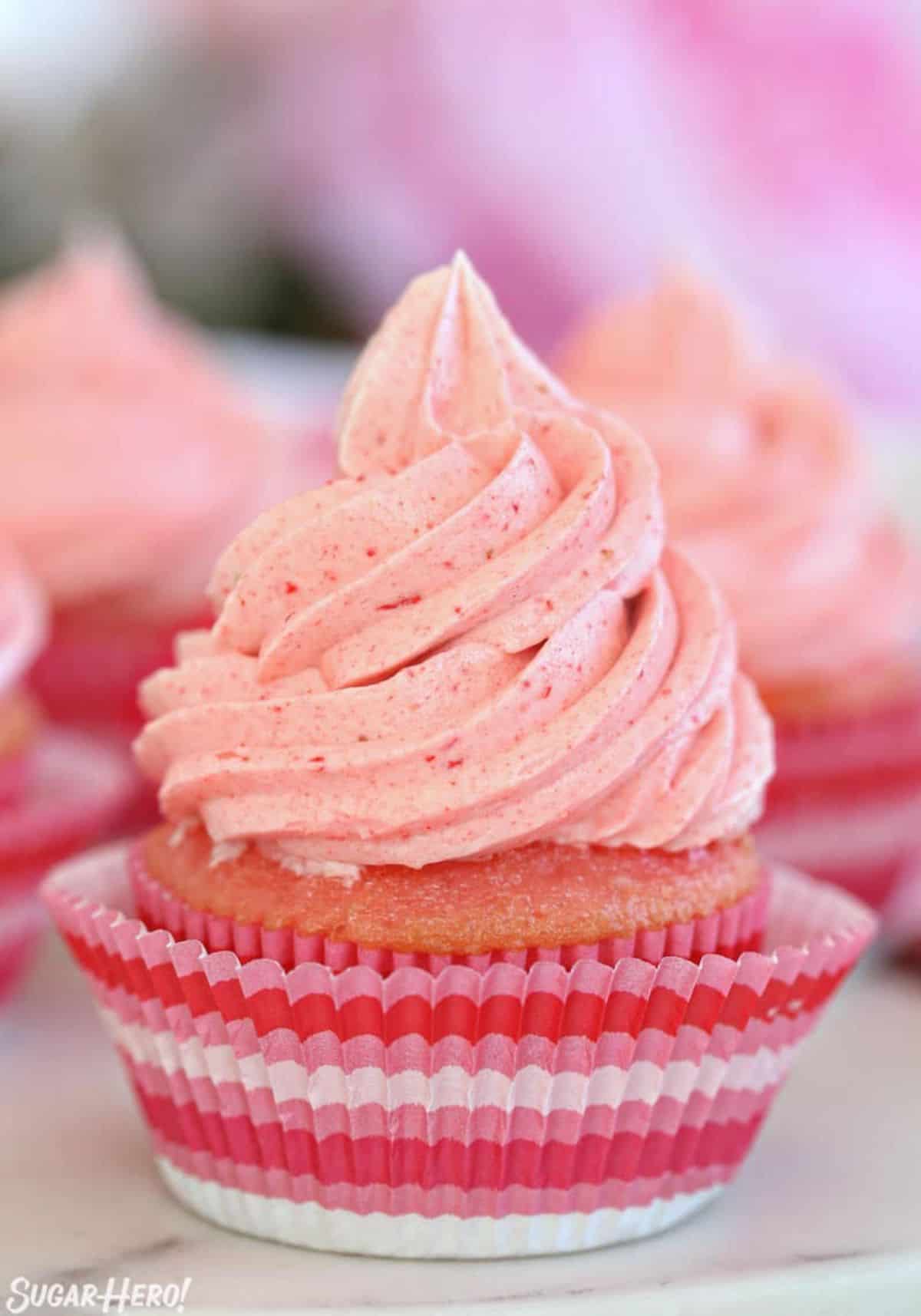 One of the best things about white cake is that you can use almost any frosting flavor on top, and it will still be amazing. Plus, it gives you more variety, like this strawberry buttercream frosting.
The frosting is a beautiful pink color, and you'll use freeze-dried strawberries to make the frosting even sweeter. You can substitute for fresh or frozen if you want to, but the freeze-dried ones make this recipe unique.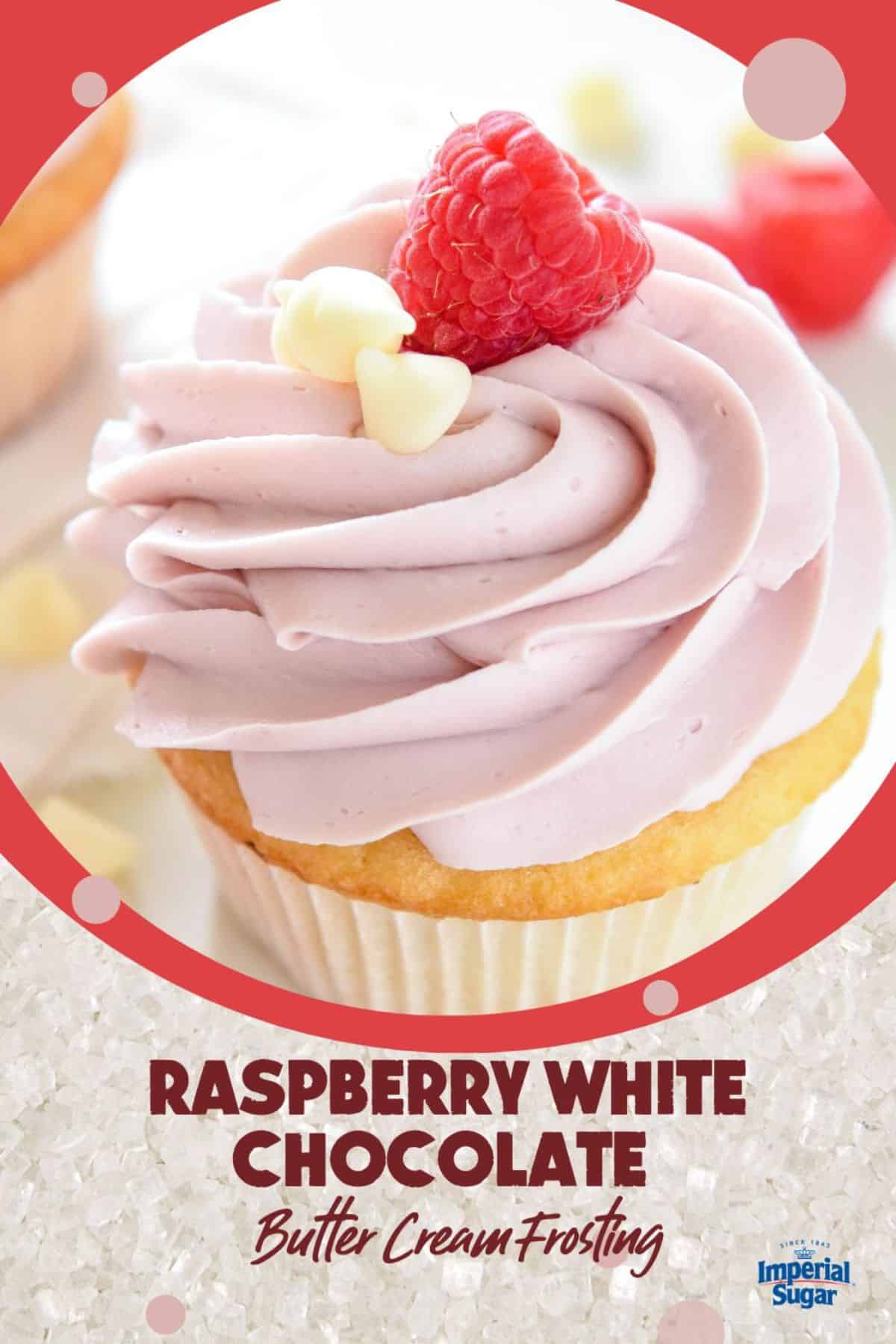 Raspberry and white chocolate are a match made in heaven, so making a frosting with these flavors for a white cake is mouthwatering.
You can use fresh or frozen strawberries for this and whatever brand of white chocolate you like. You'll want to thoroughly melt the white chocolate without burning it and strain the raspberries so there aren't any seeds in the final product.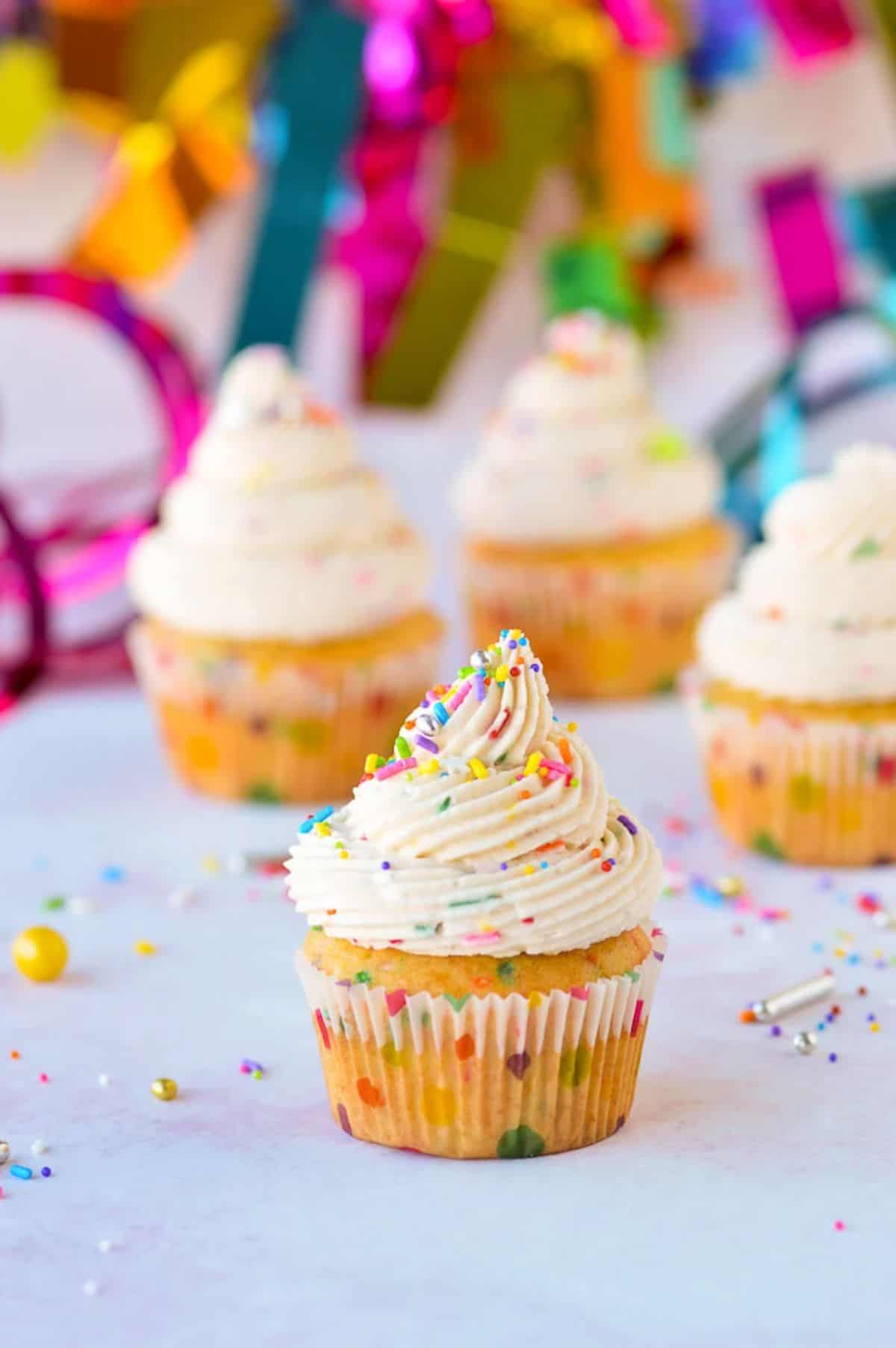 The cake is delicious, but the cake batter is delicious in a different way. Next time you make your favorite white cake recipe, have your cake and eat it too (literally) with this cake batter frosting.
Even if you make your white cake from scratch, you'll need a box of cake mix to get the right flavor. The rainbow sprinkles make this frosting fun, but you can always add those on top of the cake if you don't want to blend them into the frosting.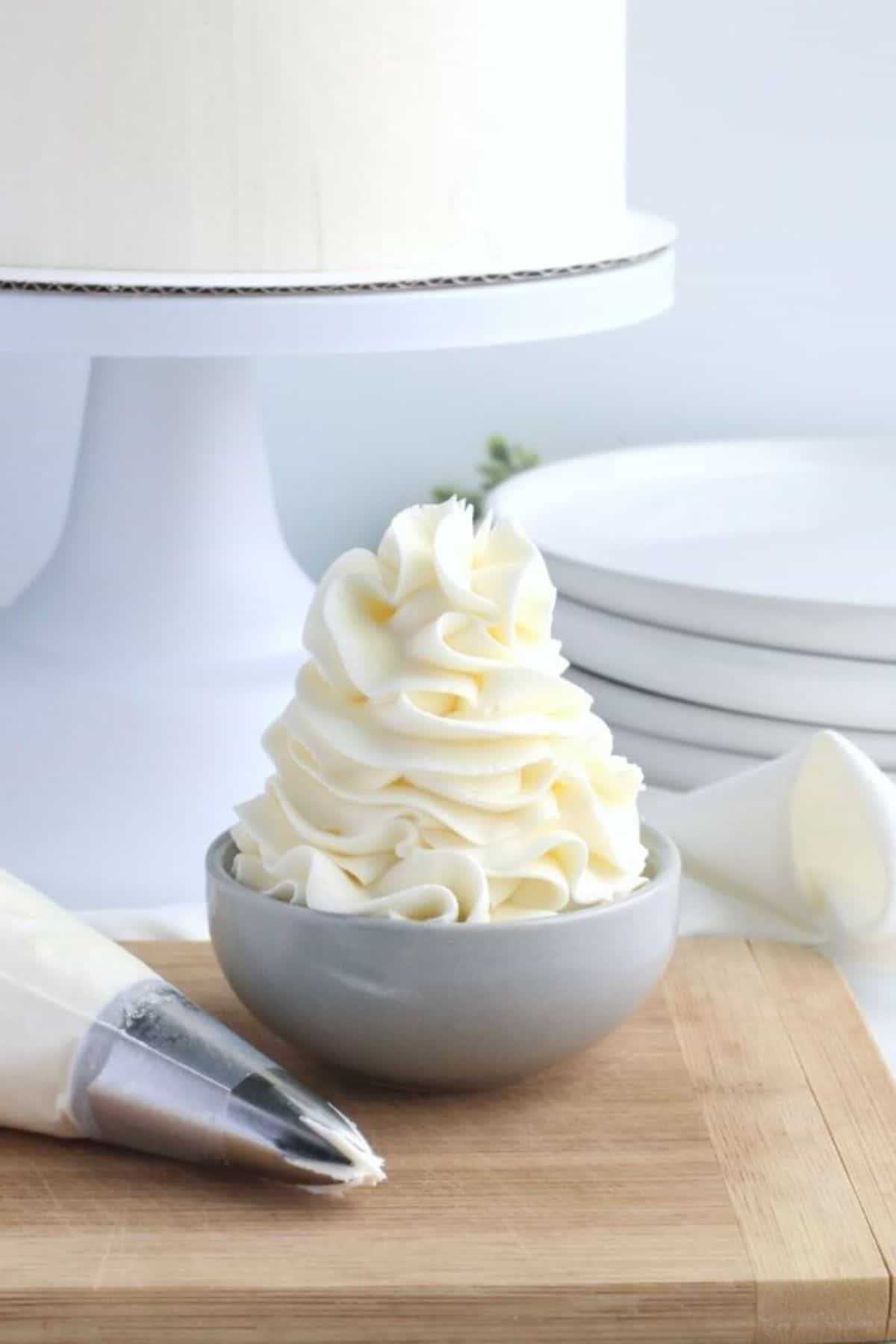 Almond buttercream is one of the most common wedding cake frostings, but you don't need to get married or go to a wedding to enjoy it.
You can make this almond buttercream frosting easily at home. You'll use the same ingredients for most buttercream frostings, but the almond extract makes this frosting so special.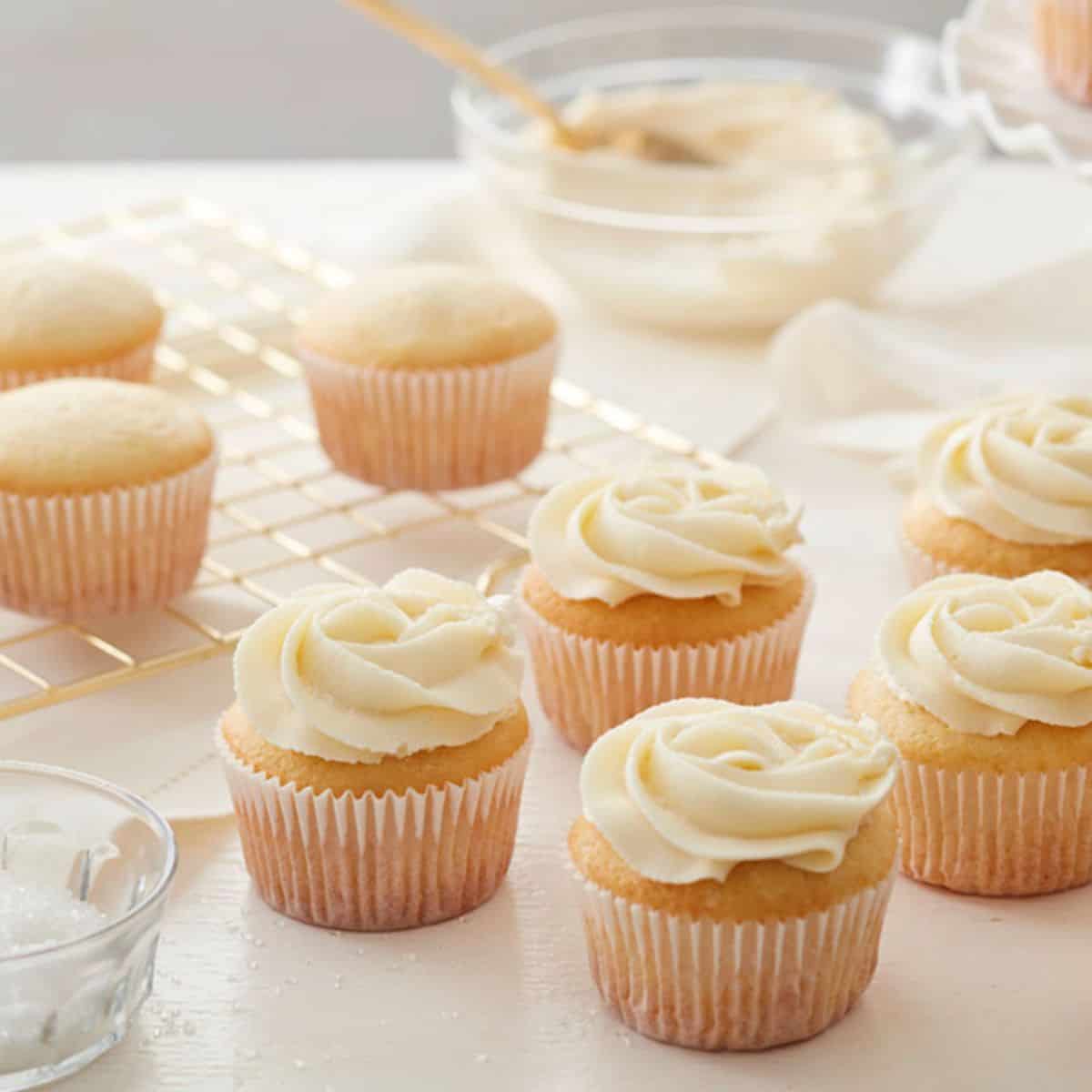 White chocolate buttercream frosting might look boring at first glance, but this recipe will be a crowd-pleaser.
The frosting tastes exactly like you were biting into a piece of white chocolate, except it's smooth and melts in your mouth. Plus, you can use food coloring to change up the colors.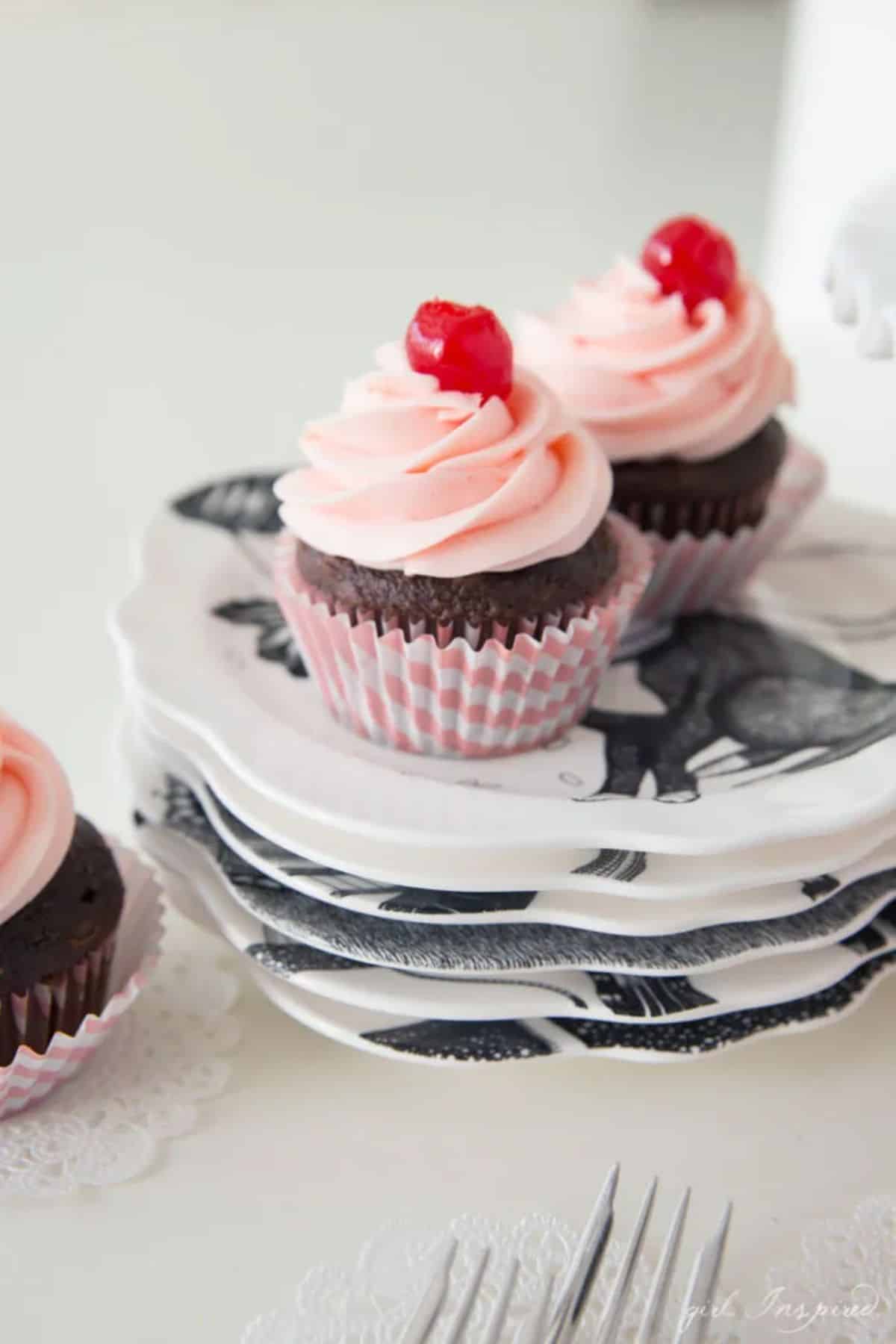 For a fruity buttercream frosting that many people probably haven't tried before, we suggest this cherry buttercream frosting.
The frosting looks beautiful on top of a white cake, and you don't need to boil real cherries to get it to syrup. You'll use the cherry extract to get that flavor. Be careful with it because a little goes a long way.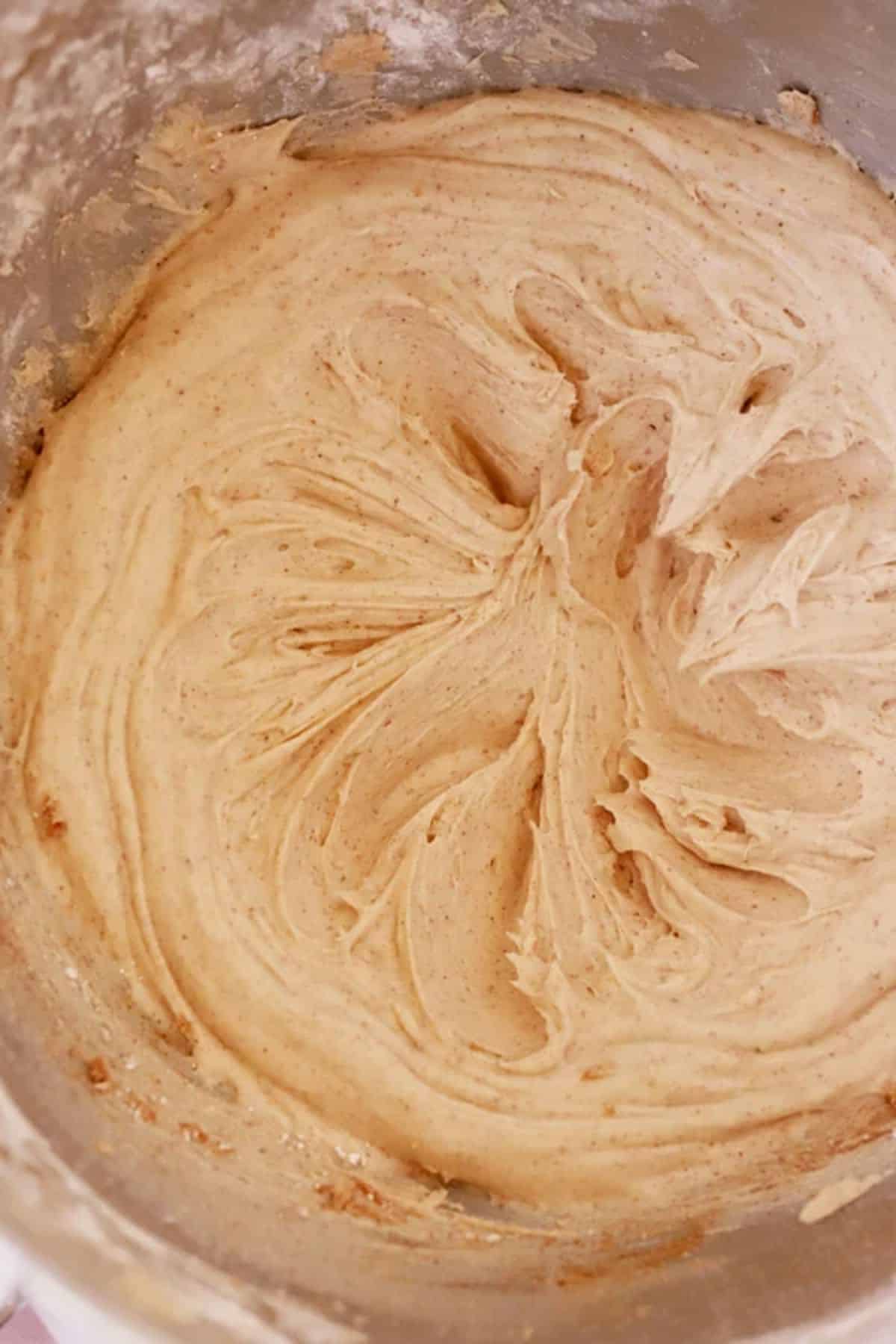 This cinnamon buttercream frosting has excellent flavor but is also fairly light for a buttercream. It's perfect on a white cake because it looks different from white frosting and tastes delicious.
You'll need plenty of cinnamon for this frosting to taste correct, so don't be worried when you see how much you want to put in.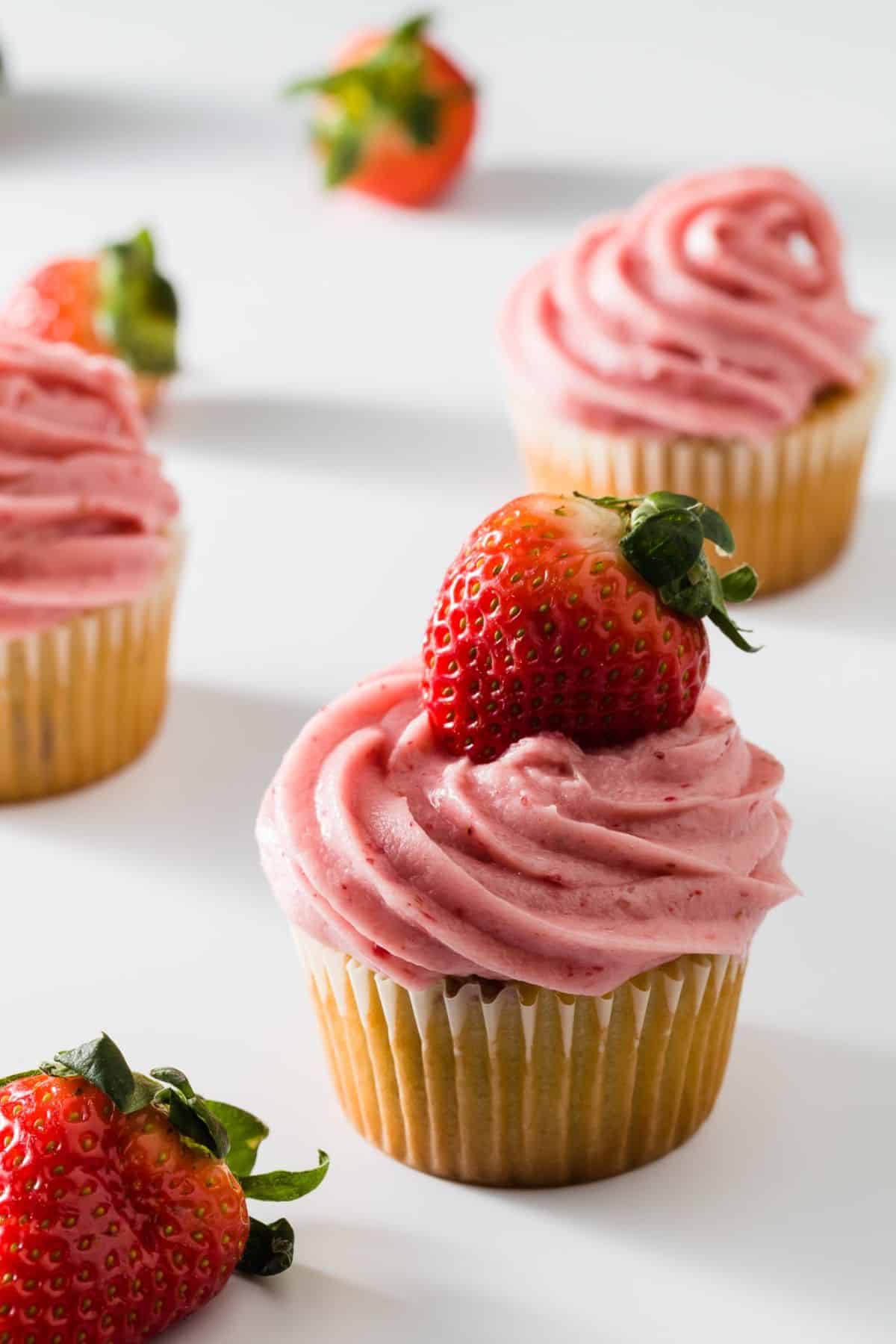 You're probably wondering why we're mentioning this strawberry frosting recipe, but it's cream cheese, not butter cream.
You'll use plenty of freeze-dried strawberries and cream cheese. The sweetness and tanginess pair wonderfully with a white cake.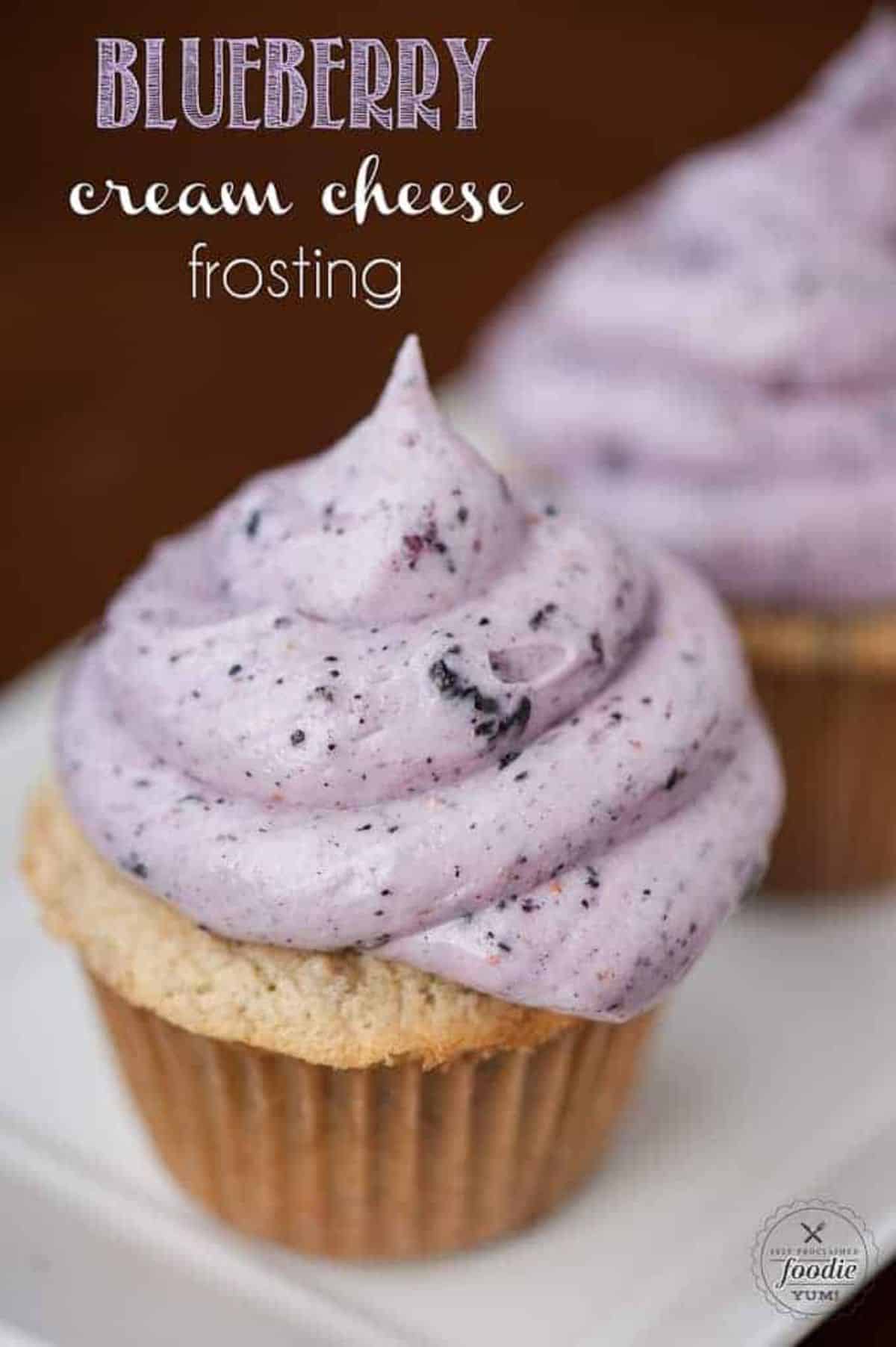 You can do almost anything with a white cake, and this blueberry cream cheese frosting almost reminds us of a blueberry cheesecake.
It tastes fresh and delicious, and the frosting has a stunning purple hue that will impress anyone.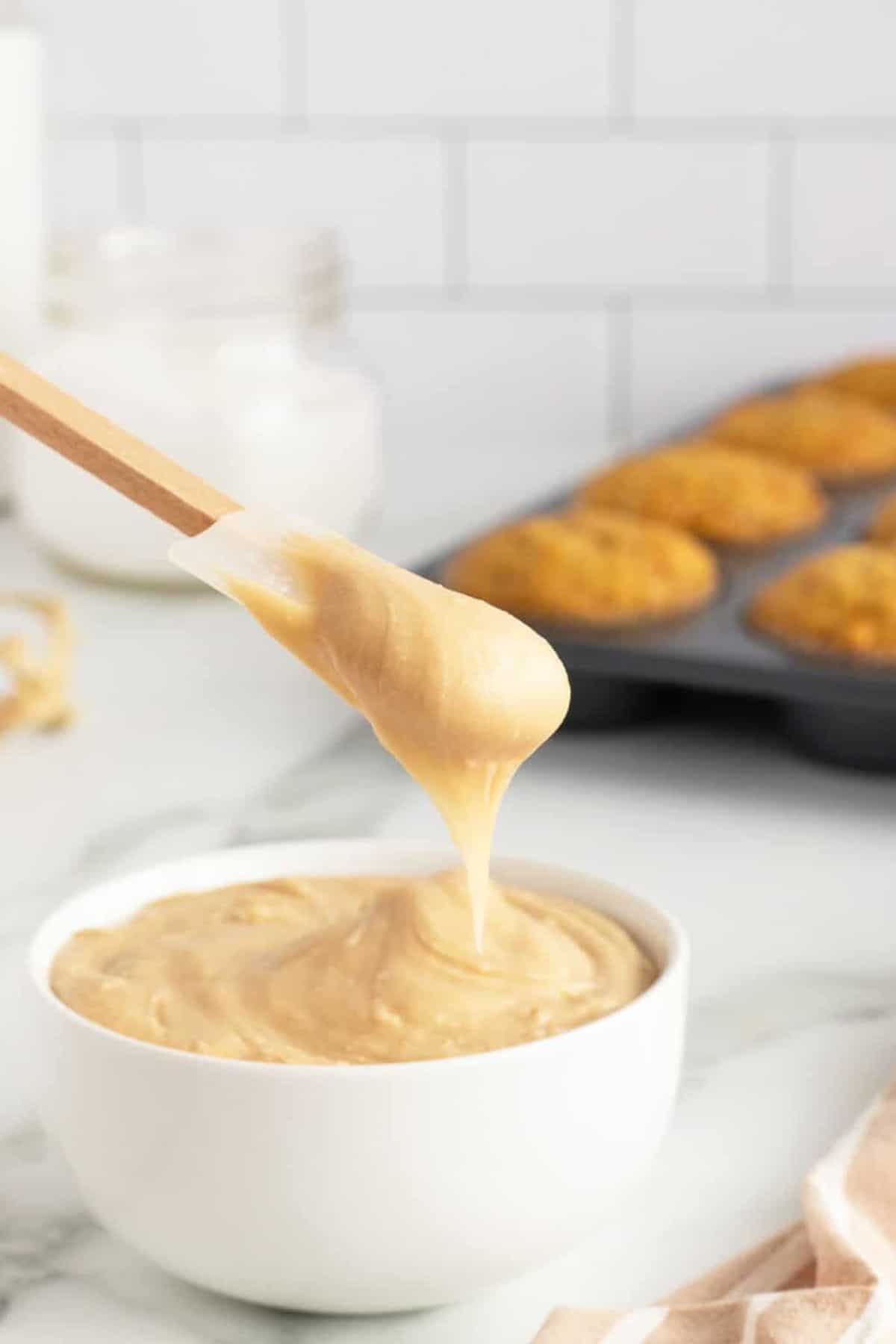 One of the best ways to elevate your white cake is with maple, and this maple frosting doesn't disappoint.
It's easy to make, and you only need four ingredients. You can use whatever maple syrup you want, and that, combined with the brown sugar, is decadent.
Final Thoughts
The white cake doesn't have to be boring. With so many different frosting options available, you can transform your classic white cake into something impressive that everyone will love.
Whether you want something fruity, salty, or a unique flavor, try one of these frosting recipes next time you make your favorite white cake.