Who doesn't love chocolate cake? Chocolate cake is one of those desserts that you can rarely go wrong with. Sure, you can slather a delicious chocolate frosting on the cake, but chocolate cake gives you much more freedom than you might think.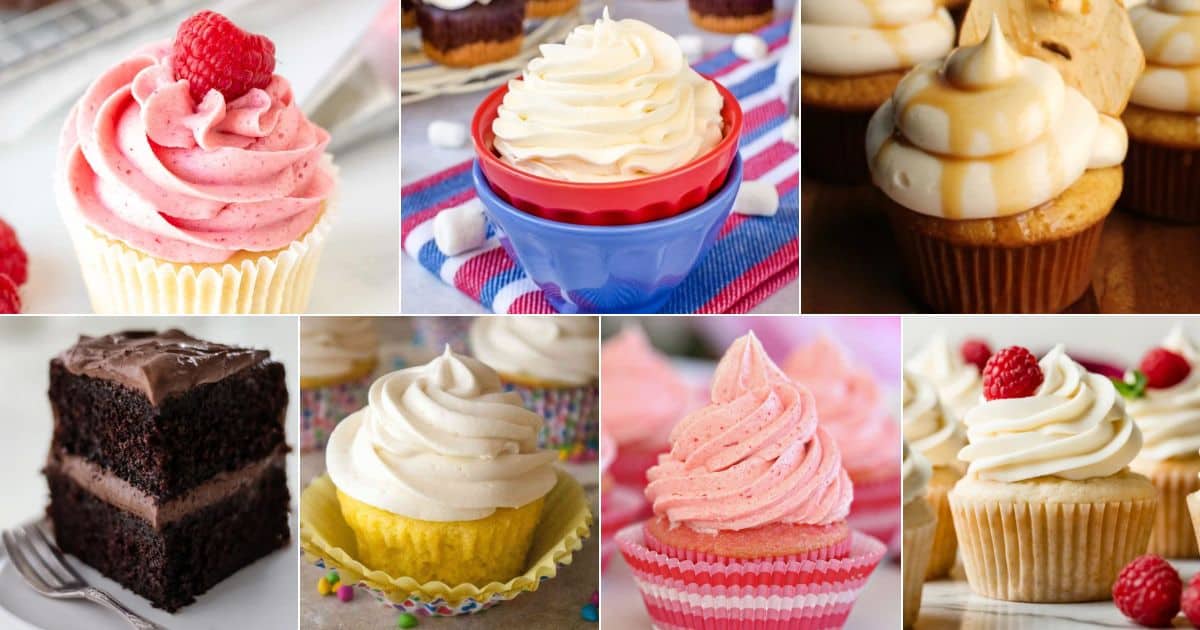 If you want to try something new for your chocolate cake but don't want to alter your recipe, frosting is the best way to switch things up. Here are 21 frosting ideas for chocolate cake that will make you drool.
Jump to: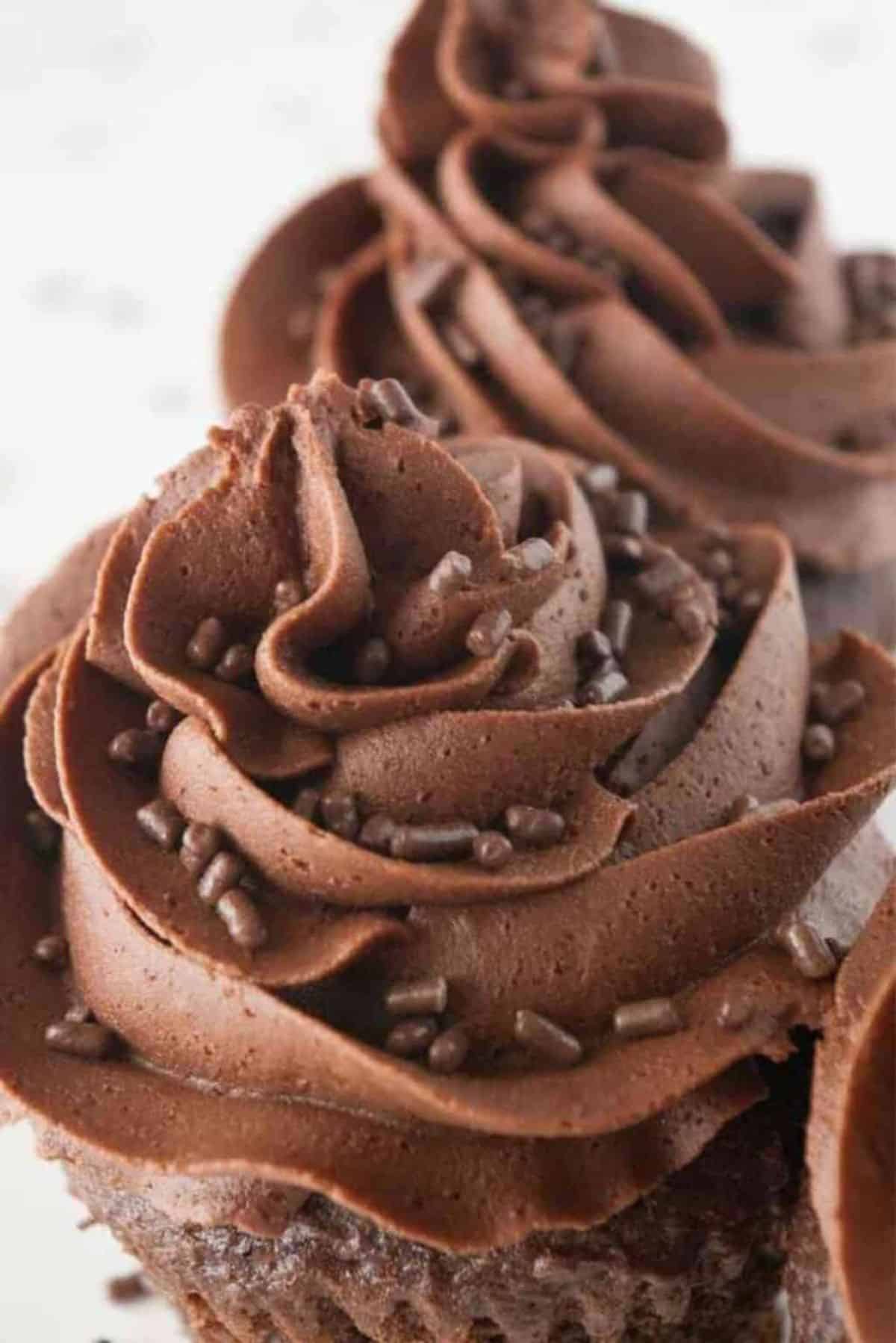 You can never go wrong with chocolate frosting for a chocolate cake; this rich chocolate buttercream frosting is one of the best.
This frosting only needs four ingredients; you can whip it up in about five minutes. Once you take a bite of cake with this frosting, you'll be amazed at how quickly it took to make because it tastes like you spent hours.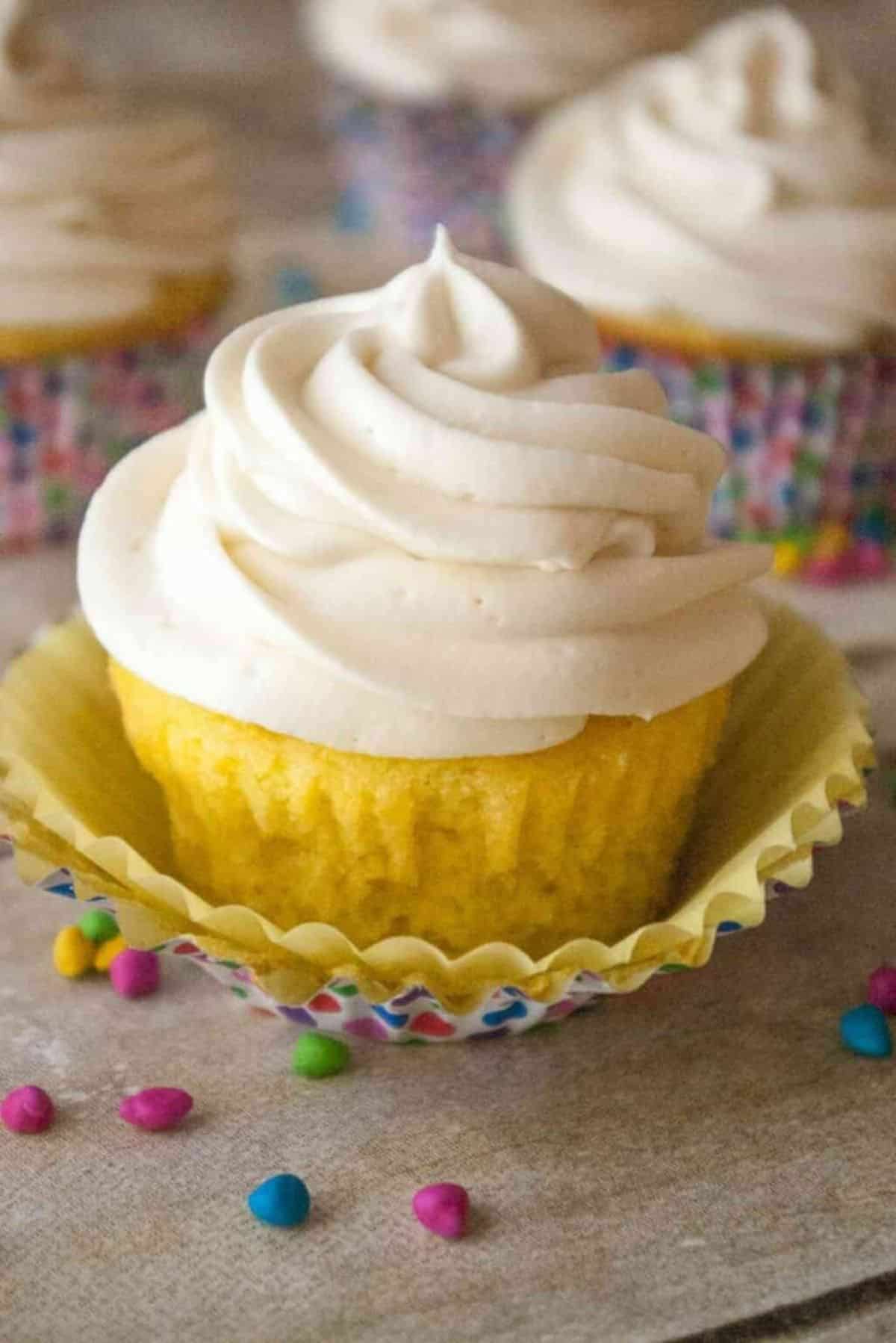 Another classic frosting that works well with chocolate cake is whipped cream cheese frosting. Cream cheese frosting is a little tangier, adding a unique taste to the cake that buttercream doesn't.
The recipe doesn't take long to make, but you will want to chill it before frosting your cake to get that ideal cream cheese frosting consistency.
Now let's look at this delicious buttercream frosting. It's simple, has the perfect sweetness level, and makes the chocolate cake the star while still tasting good.
One of the best things about this recipe is that you can use food dye to make it whatever color you want. This opens up a realm of decorative possibilities for you.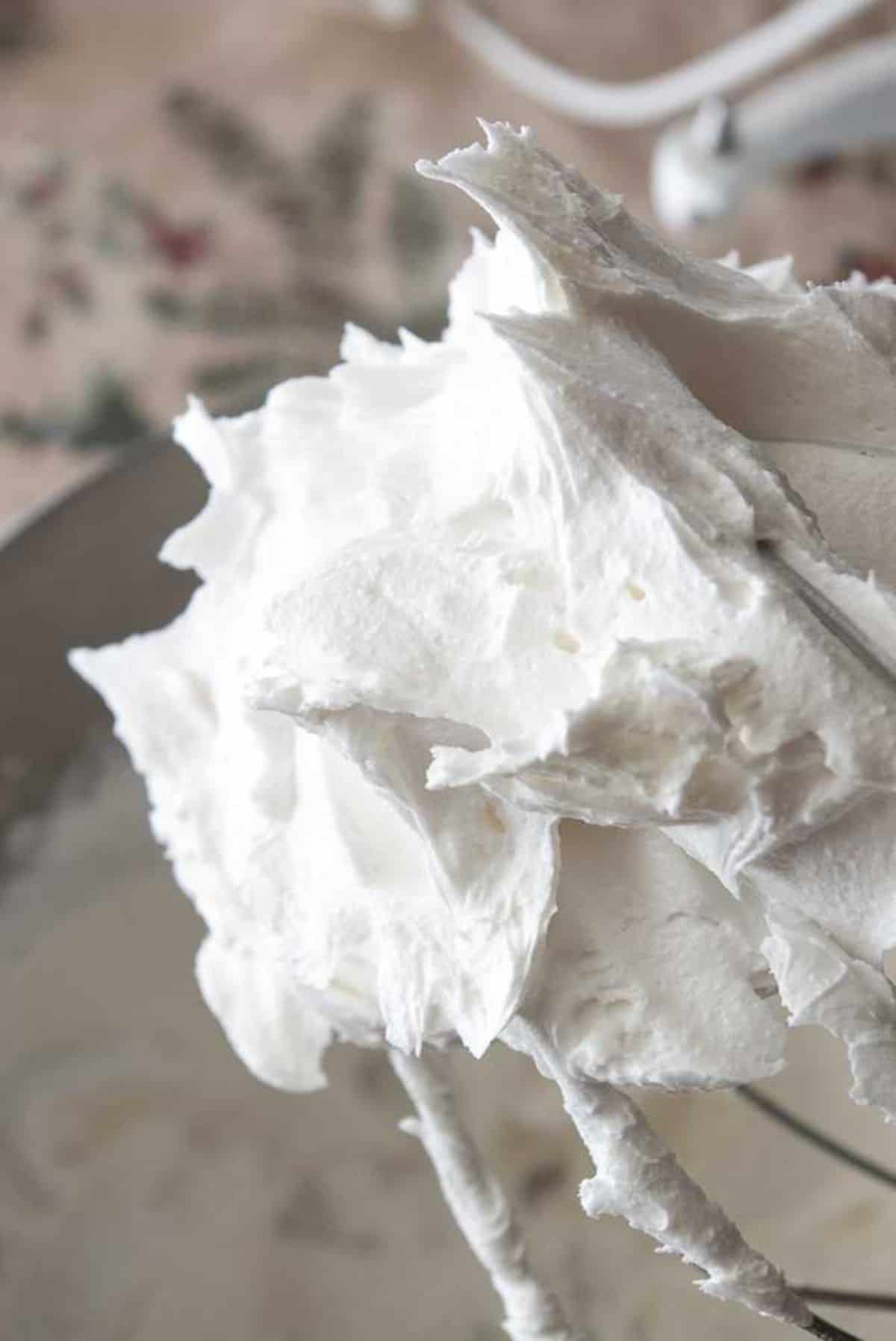 Royal icing is one of the best types of icing to use for decorating. This recipe is easy to follow and is almost impossible to mess up.
While it's not the go-to frosting for any cake, if you want something super simple that you can dye different colors for your chocolate cake, then it's worth giving a try.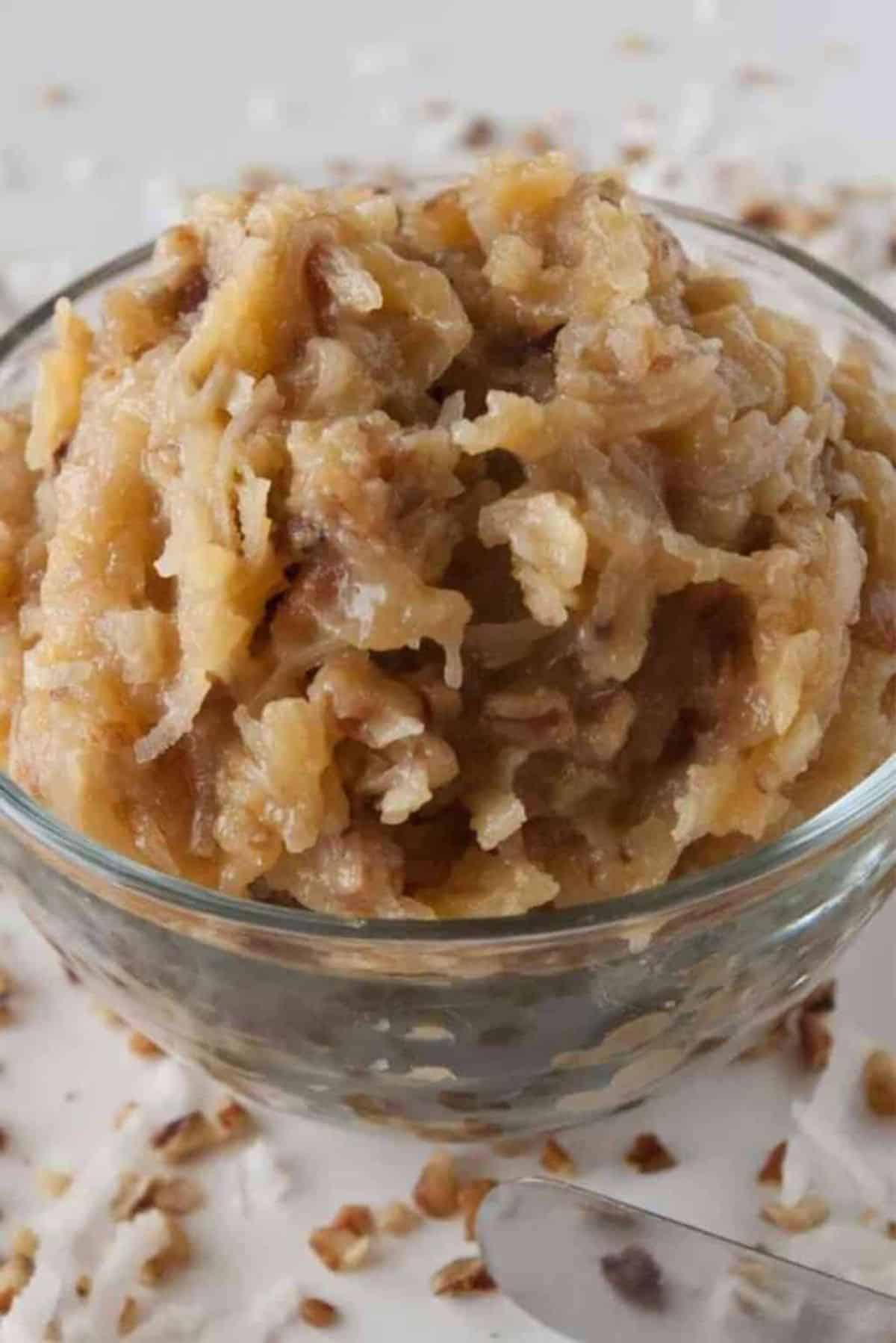 Coconut pecan frosting is the kind they use on German Chocolate Cakes, and you can easily make it at home thanks to this recipe.
The recipe takes about 20 minutes to make, which you can easily do while your chocolate cake cools. You'll want to ensure you have plenty of pecans and coconut flakes for this recipe.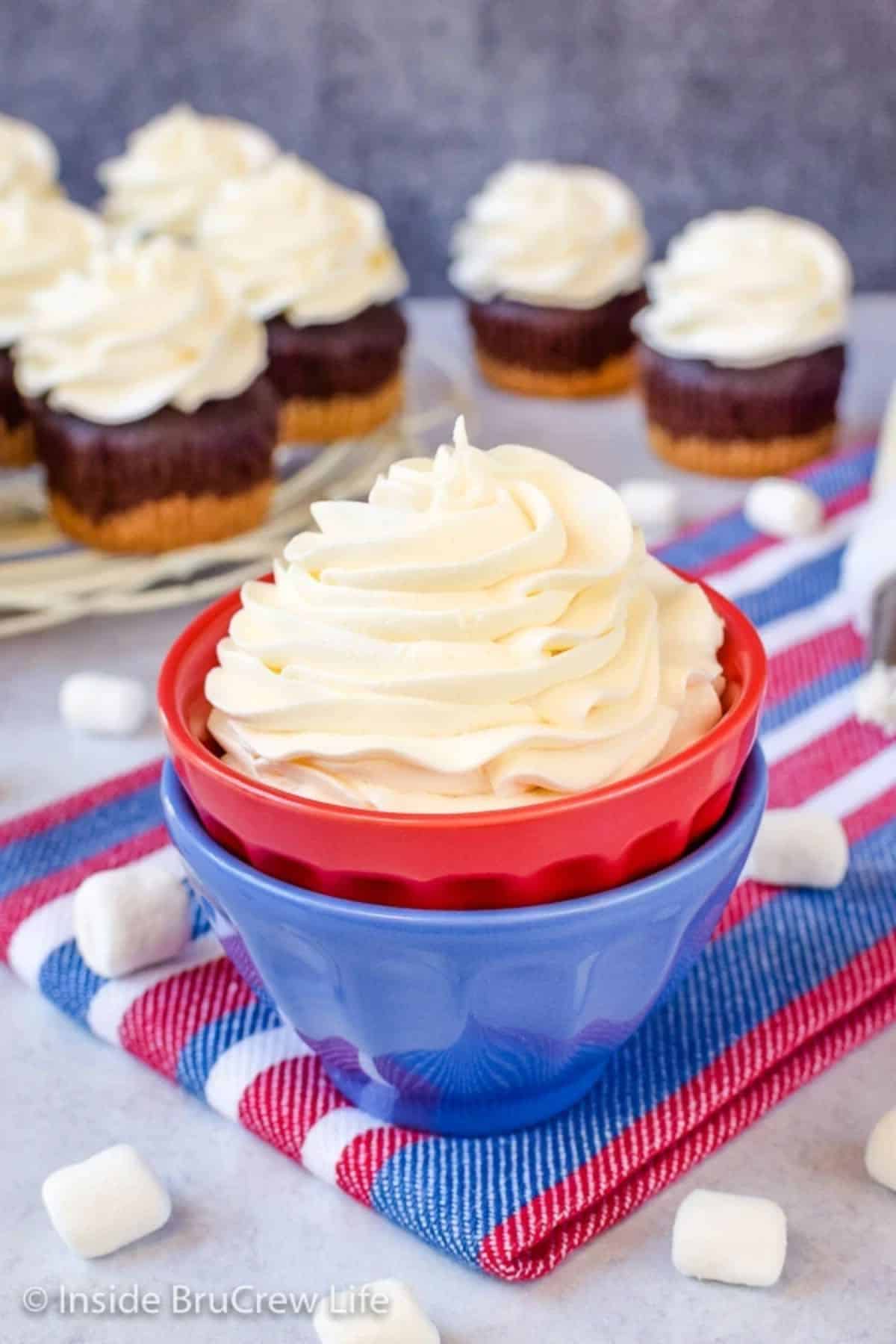 Think about s'mores without the graham crackers for this frosting and chocolate cake combination. If you love marshmallows, this buttercream frosting recipe might be your new favorite.
The main thing you'll need is a jar of marshmallow creme or fluff. This will help create that marshmallow flavor. While it doesn't need too much, you'll need confectioners sugar to thicken the frosting.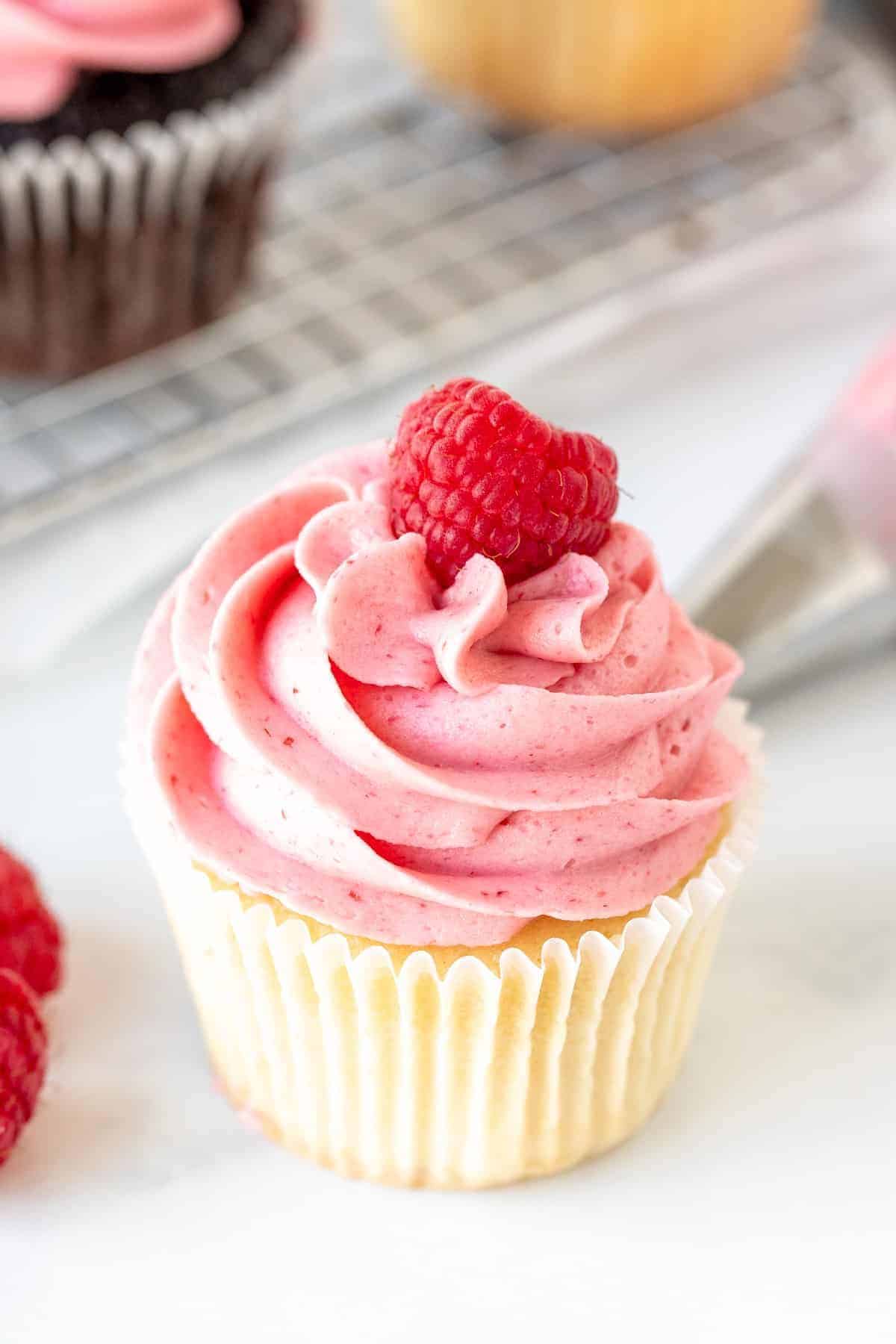 Chocolate and raspberry go together well, and if you like a more tart frosting, this is a great one to try. It almost tastes like a sweet raspberry ice cream, without being frozen, of course.
Since you're using fresh or frozen strawberries for this recipe, you'll need to strain it to remove any seeds and then boil it slowly to remove extra water before mixing it into the other ingredients.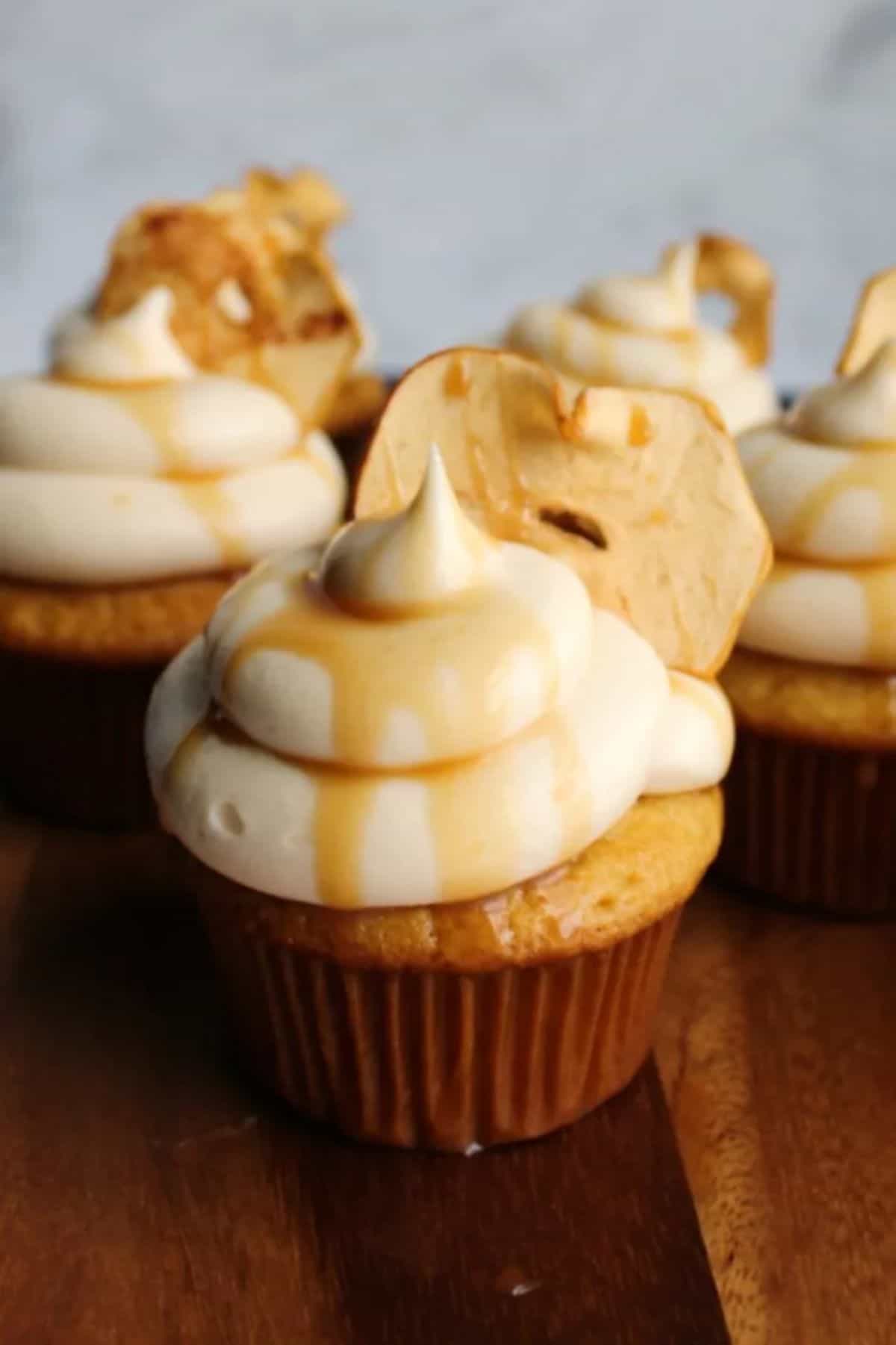 Once you make this salted caramel cream cheese frosting, you'll not make it again for your chocolate cake.
Using it on your chocolate cake will almost taste like biting into a chocolate-covered pretzel with caramel.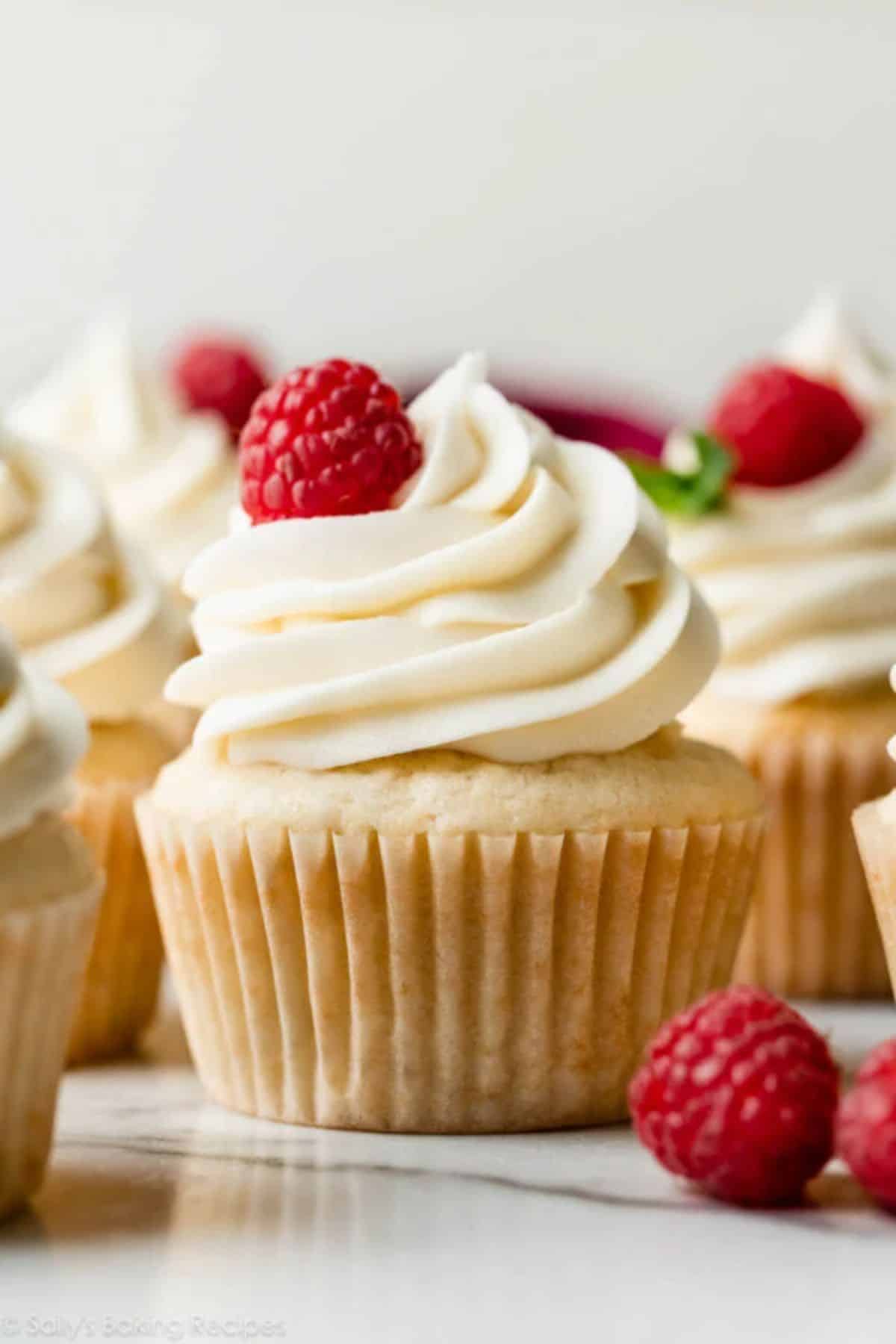 White chocolate works with most cake flavors, but it's even better with chocolate cake. The best part is using food dye to make it whatever color you want.
The recipe is easy to follow and will only take you 20 minutes to make. It makes about four cups (½ pint) of frosting.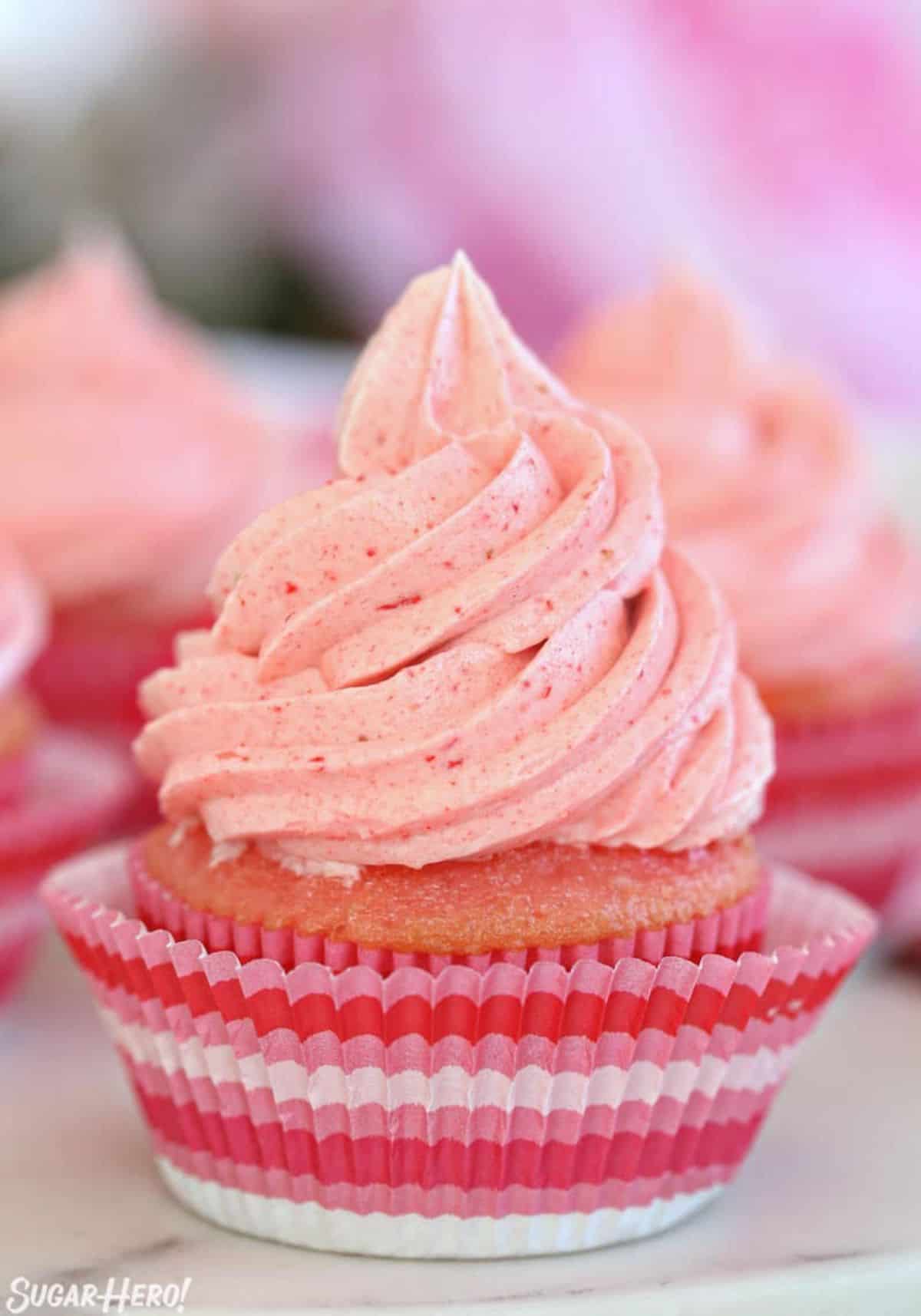 Strawberry buttercream frosting is a little different than the cream cheese version because it'll be much sweeter, which some people want. The frosting turns out super smooth and fluffy without chunks of strawberries floating around.
Chocolate and cherry are another fantastic flavor combination. Cherry buttercream frosting doesn't use real cherries, but that doesn't mean it doesn't taste like cherries.
The two unique ingredients that make this frosting what it is are marshmallow creme and cherry extract. If you want, you can use food gel paste to achieve the pink/red color, but you don't need to.
There's nothing quite like the combination of chocolate and coffee. This coffee buttercream frosting is one you need to try when you make the chocolate cake next.
The best part about this recipe is that you can use as much or as little instant coffee as you like to control the flavor's strength. It's easy to make and will elevate any chocolate cake recipe.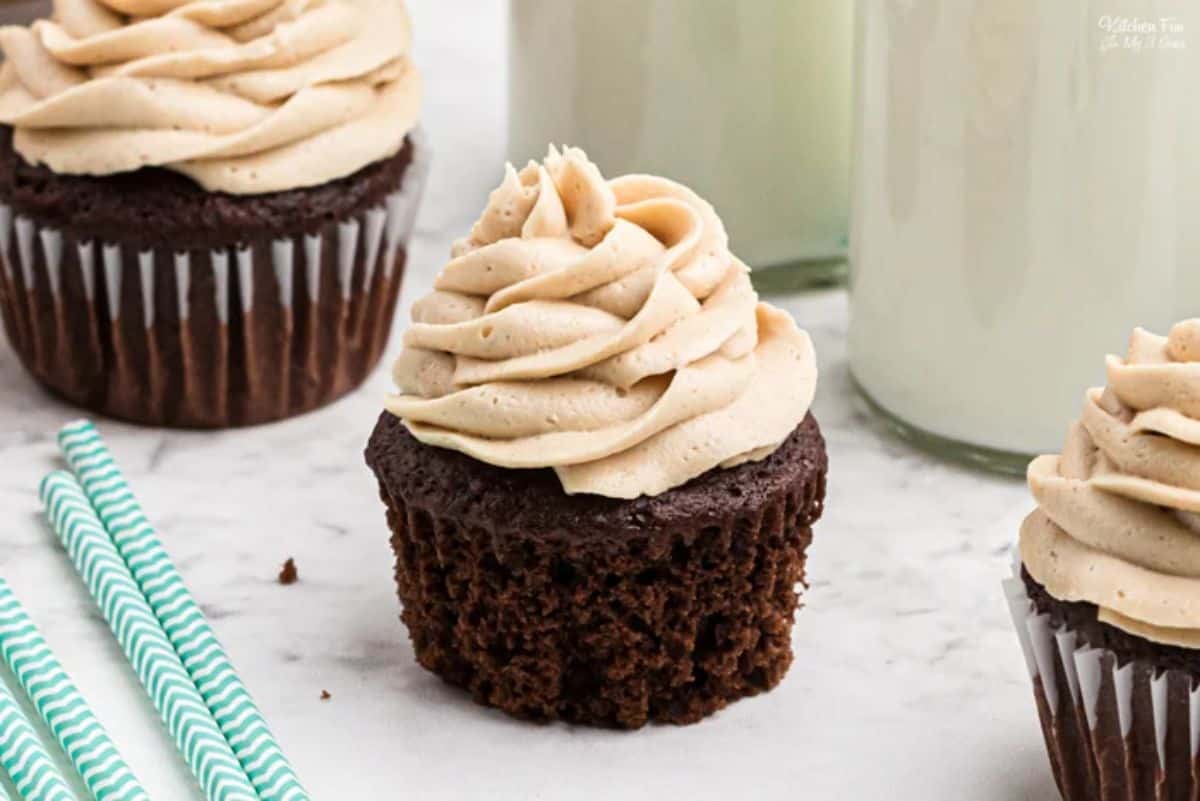 Another classic flavor combination is chocolate and peanut butter. This frosting is super creamy but isn't overpowering. All you need to make this frosting is peanut butter, unsalted butter, powdered sugar, milk, vanilla, and salt.
The recipe doesn't take long to make as long as your butter is room temperature or soft. The frosting is so good you'll be tempted to eat it all on its own before you even frost your chocolate cake.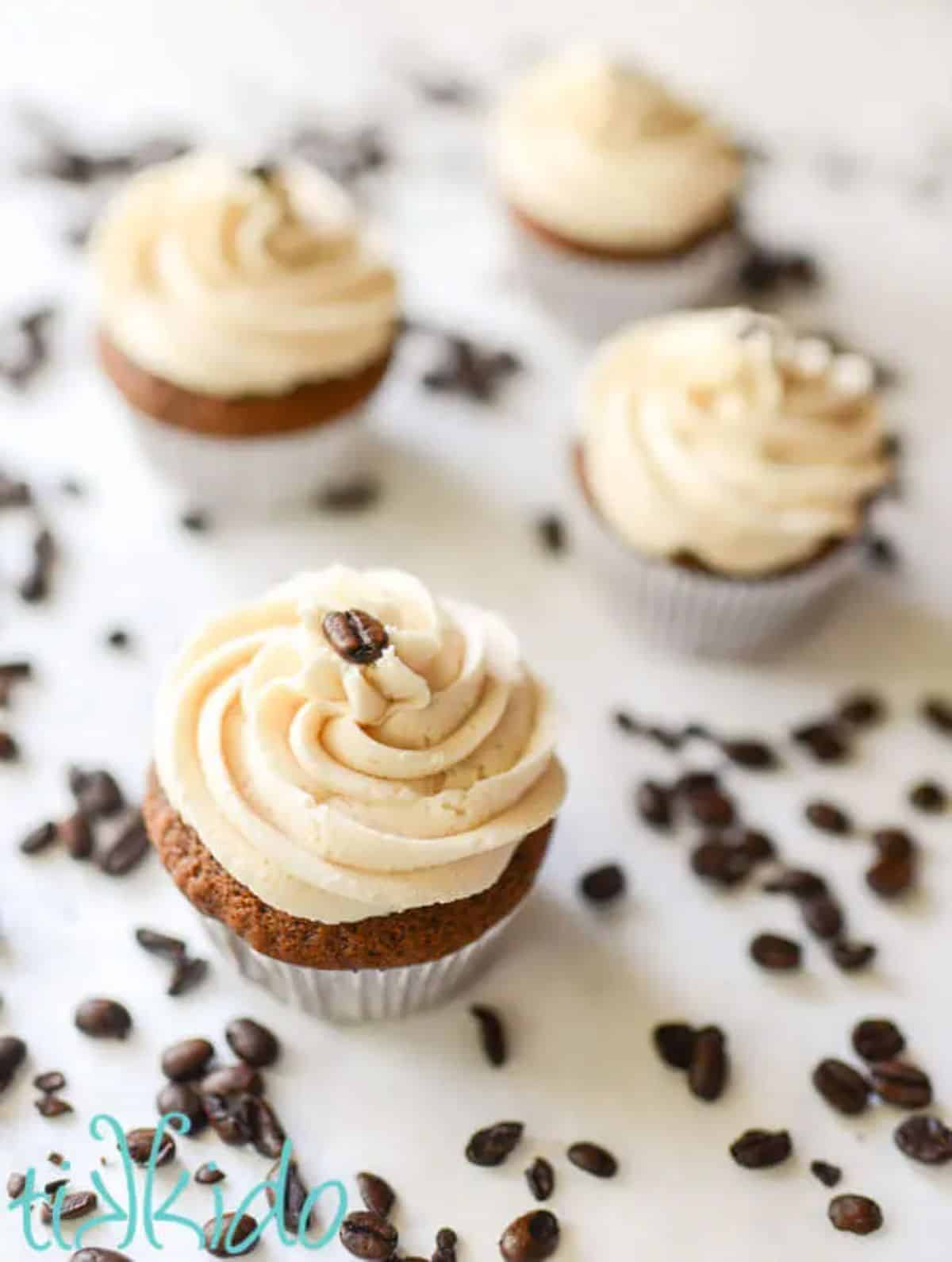 If you're looking for a rich frosting but don't want to spend hours perfecting it, try this Bailey's Irish cream buttercream frosting.
The final recipe does have alcohol in it, so this one is only for adults. The recipe is easy to follow, and as the name suggests, Bailey's Irish Cream is the star of the show with this frosting.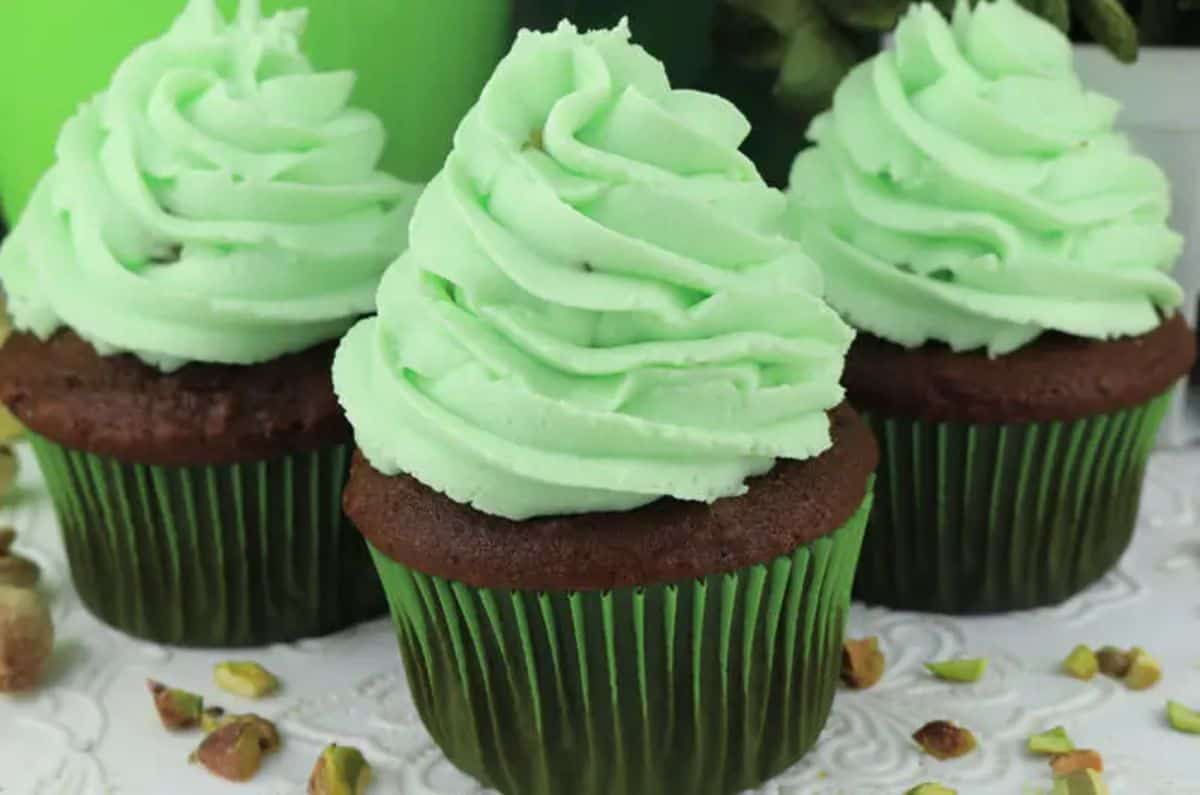 Even if you're not a huge pistachio fan, you have to try this pistachio whipped cream frosting at least once when you make chocolate cake.
Not only does this frosting have a delicious flavor profile that works wonders with chocolate, but it also has a beautiful light green hue that looks intriguing. You do have to be careful mixing this, or you'll get pistachio butter instead of frosting!
This raspberry white chocolate frosting is absolutely delicious for those who love a fruity flair profile. It's the perfect combination of tart and sweet.
The key to making this frosting is to strain the raspberries after blending them to remove huge pieces of seeds. The final product not only tastes delicious, but it's a beautiful light pink color that will make your chocolate cake stand out.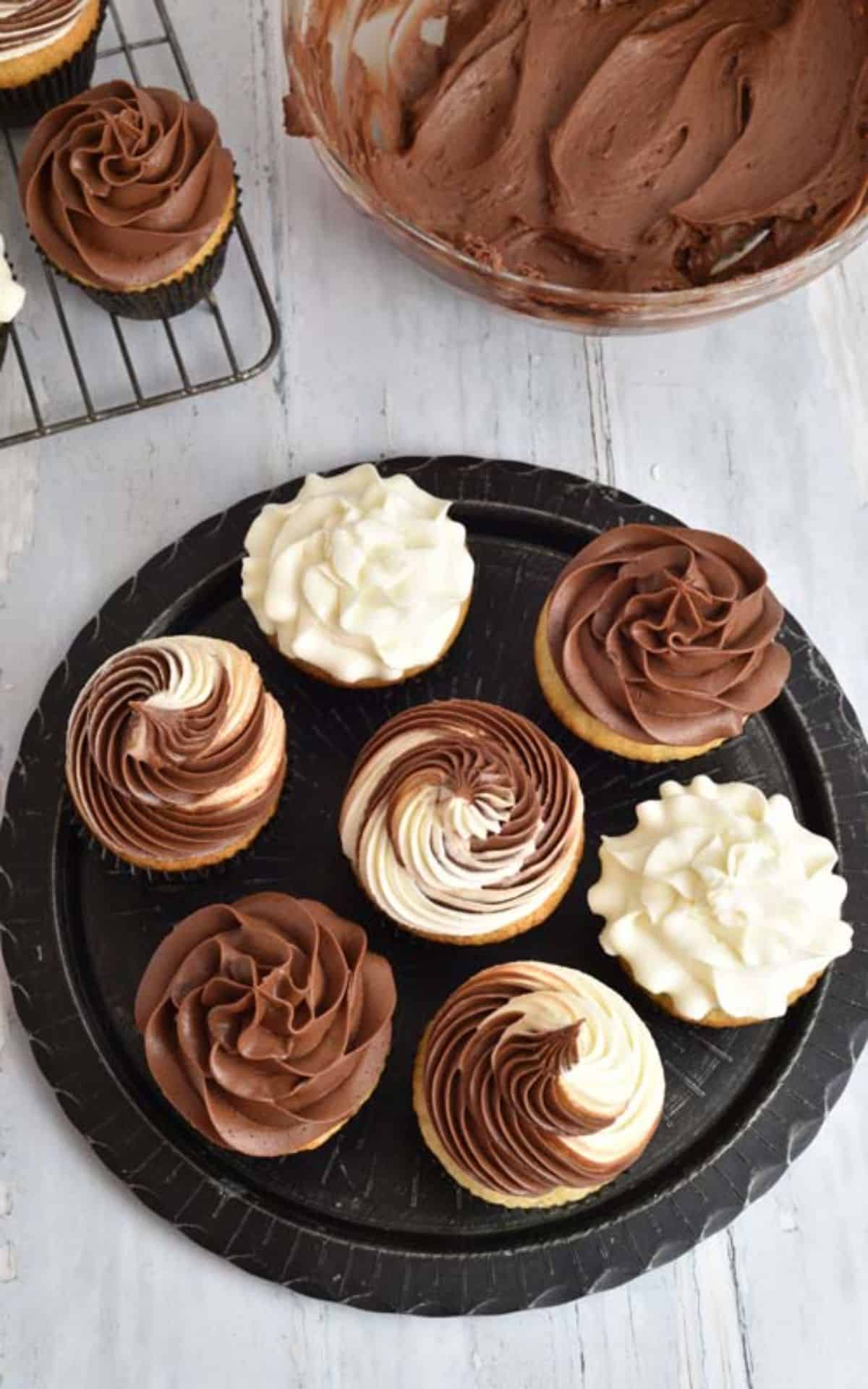 This chocolate ganache cream cheese frosting tastes incredible on its own, so pairing it with chocolate cake will have you drooling.
The recipe tells you how to make dark chocolate and white chocolate ganache and how to combine it perfectly for your cake. It requires a little more effort, but it's worth it.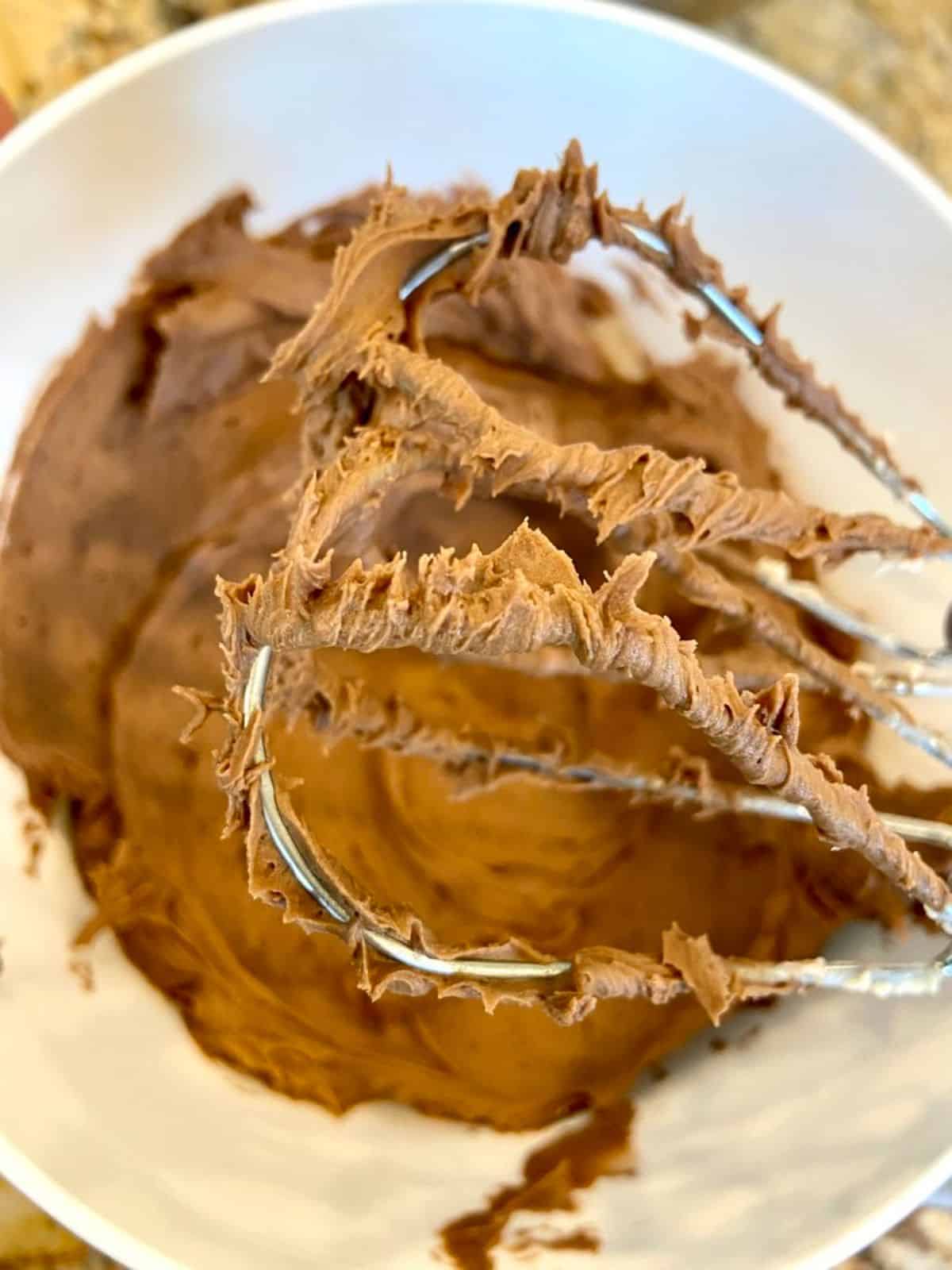 If you want a more subtle coffee flavor in your frosting, you can try this mocha buttercream frosting. You'll still use instant coffee powder, but you'll use cocoa powder to achieve a more mocha flavor.
It only takes five minutes to prep all the ingredients you'll need and a maximum of ten minutes to make the frosting!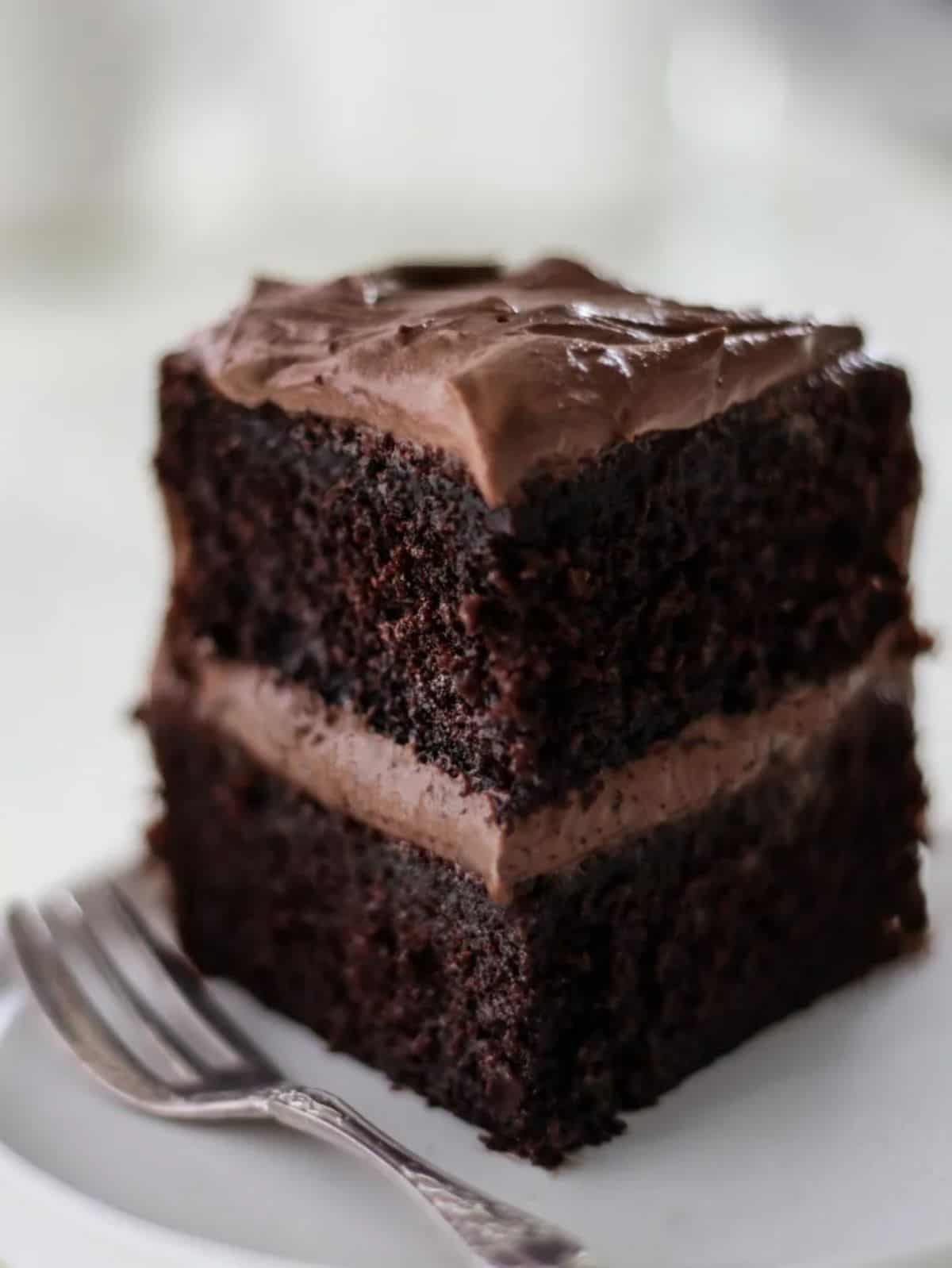 There's nothing wrong with doubling up on the chocolate. A classic chocolate cream cheese frosting will have you drooling while you frost your cake.
It's silky, fluffy, and both sweet and tangy. We love this chocolate frosting because it's not overly sweet and will pair excellently with a rich chocolate cake.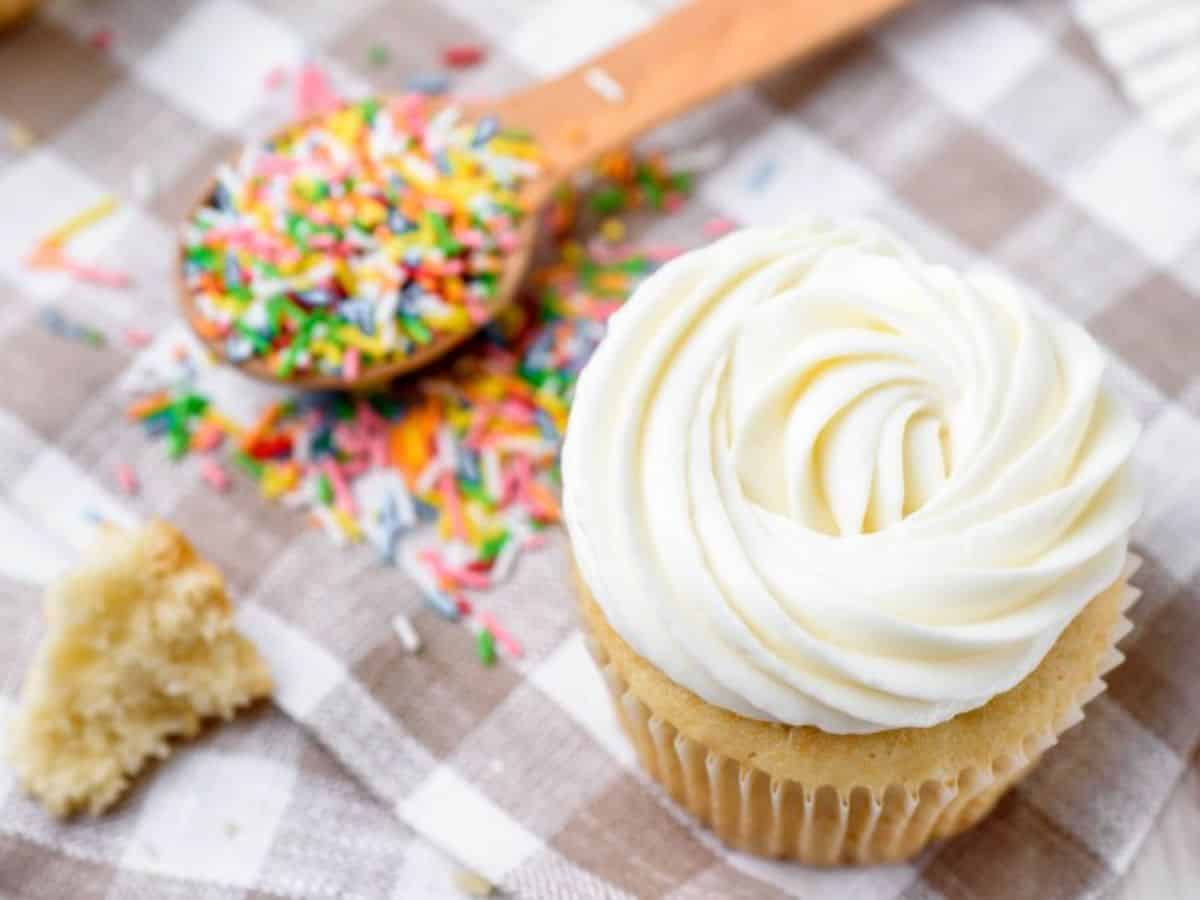 This is another frosting that is only for adults. You're missing out if you've never had something with bourbon and vanilla together.
When you make this frosting, you can use your bourbon of choice. The best part is you can use a little bit or a lot, depending on the flavor you're looking for. Either way, bourbon and chocolate go well together.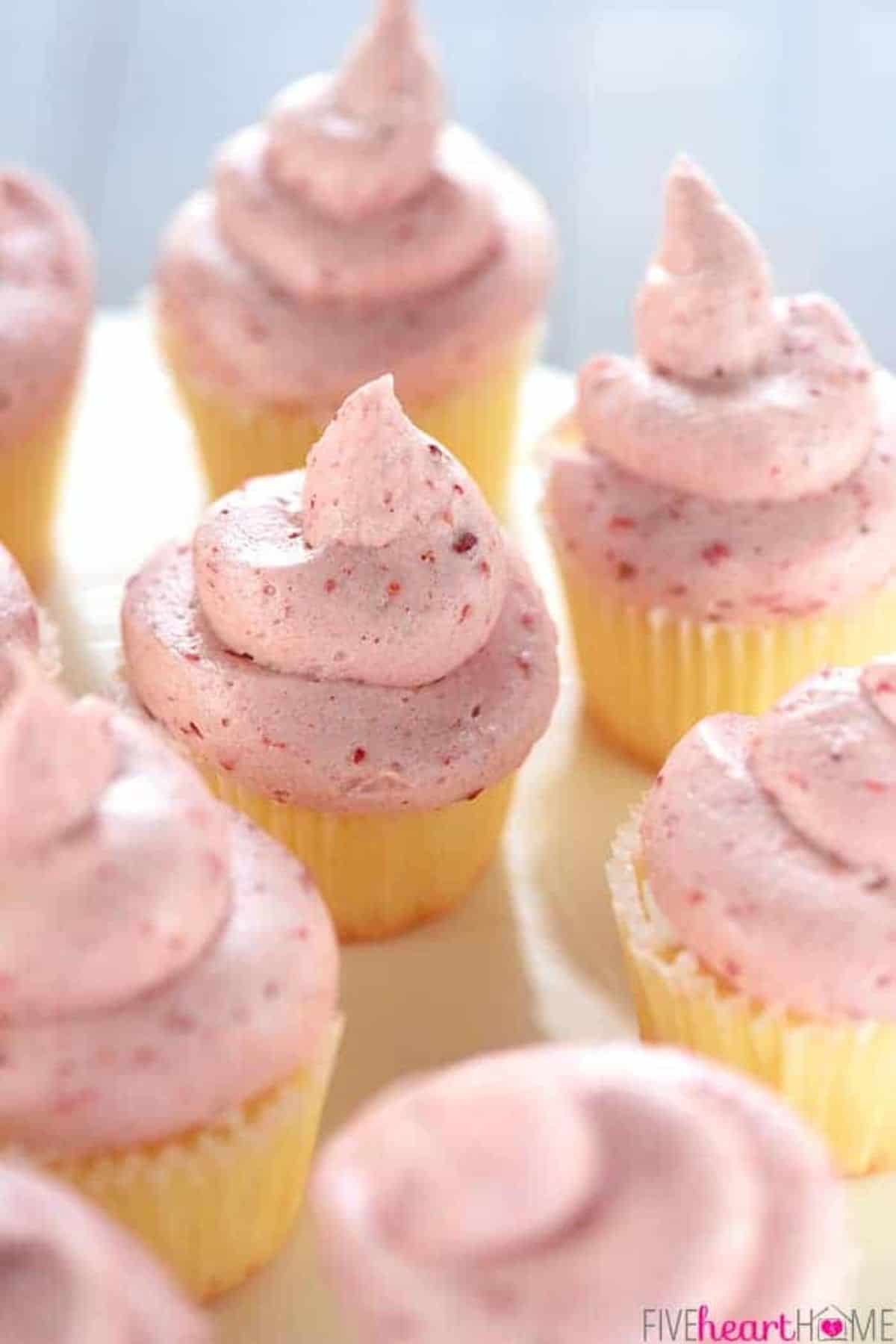 Last but certainly not least, we have this strawberry cream cheese frosting. This frosting will almost make you feel like you're eating a chocolate-covered strawberry.
The tanginess of the cream cheese is the perfect pairing for the naturally sweet strawberries. The key to this frosting is using freeze-dried strawberries. The result is a tasty frosting with a beautiful color.
Final Thoughts
The chocolate cake might seem like a dessert you can't do much with, but the possibilities are almost endless.
You can choose something fruity and tart to contrast the chocolate flavor or build upon it with something sweet like mocha and caramel. Either way, try one of these drool-worthy frosting recipes next time you make chocolate cake.