This easy frosting made with cocoa powder beats up nice and fluffy!  It's rich chocolate flavor compliments both chocolate cakes and yellow cake!  With just 4 ingredients it's ready in as little as 5 minutes to pipe on or frost your favorite dessert!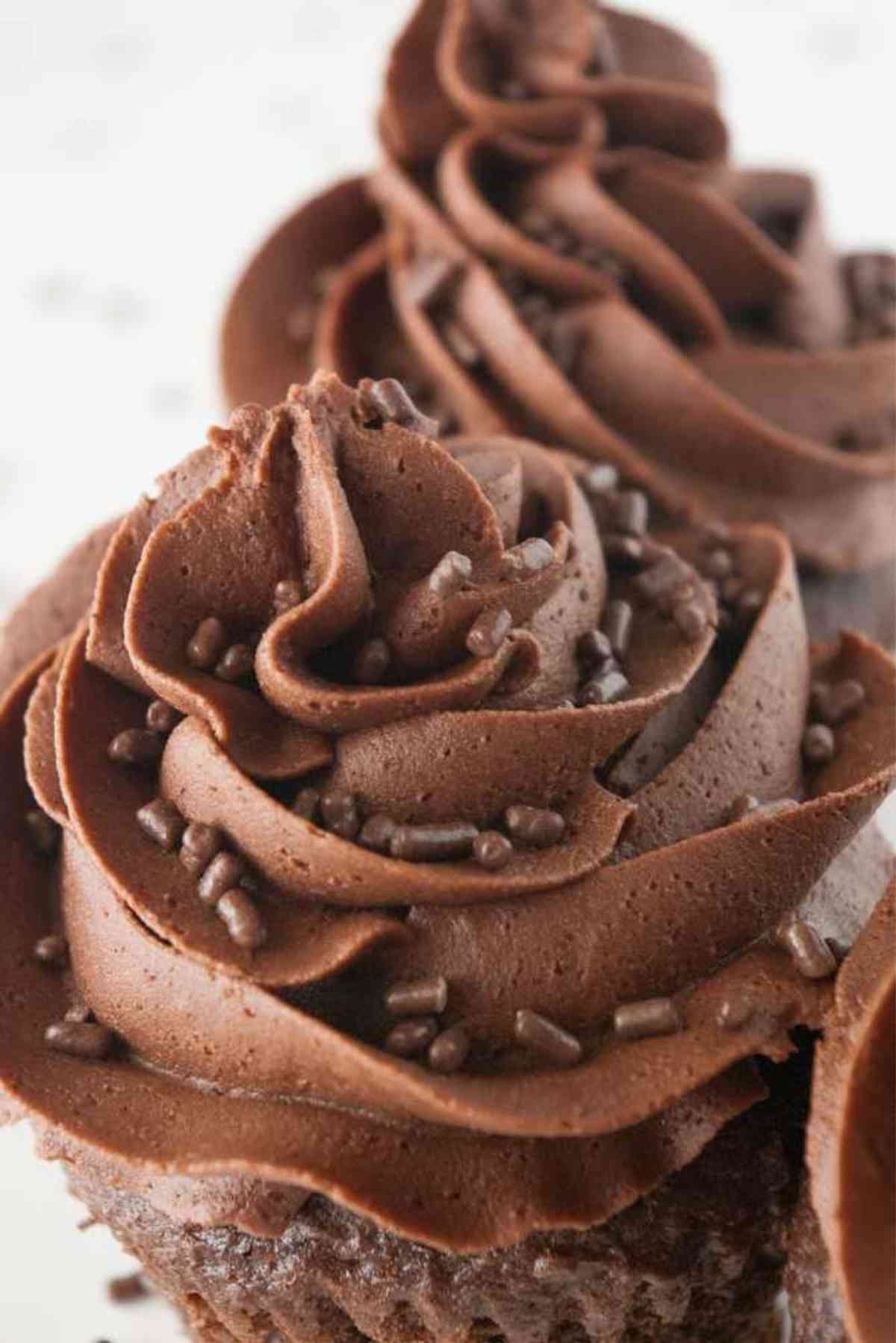 Jump to:
Why You'll Love This Recipe
Easy recipe for piping onto birthday cakes or chocolate cupcakes!
A deeply chocolate frosting for the chocolate lover in your life!
Makes plenty of fluffy chocolate frosting for 2 dozen cupcakes or a 2 layer cake.
Try this one for Chocolate Cake or Vanilla Cake!
Ingredient Notes
Cocoa - Yes, you need 2 cups of unsweetened cocoa powder. This is one of those go big or go home recipes. Also, DO NOT USE Hershey brand cocoa. It's cheap, bitter, and will cause your frosting to have a just plain nasty bite to it.
Butter - Salted butter is preferable but unsalted butter is fine.
Milk - I usually use 2% milk but you can use whatever you have. I've even used half and half or heavy cream.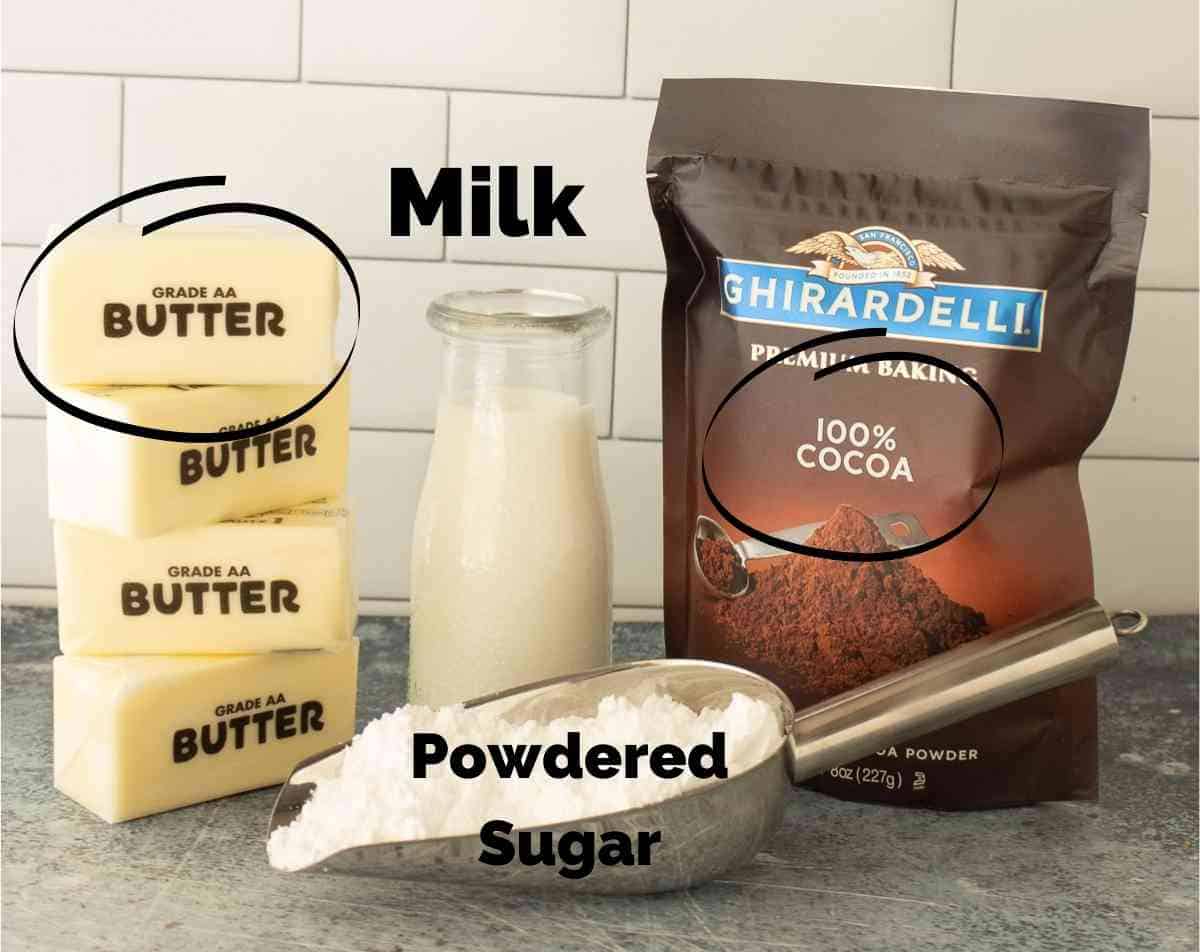 Couple Things You'll Need
Step by Step Instructions
Butter needs to be room temperature.
In a large bowl with a hand mixer, or bowl of a stand mixer fitted with the whisk or paddle attachment, beat butter until very smooth.
Beat in the cocoa at a low speed until very smooth.
Add half the powdered sugar.
Add half cup of the milk.
Add the other half of powdered sugar.
Whether you add more milk or depends upon what you want to do with your frosting. So add additional milk according to whether you want to pipe the frosting or it you want it very easily spreadable.
You will also notice in picture 6 how light the frosting looks. This frosting darkens in color as it sits and it will become a very dark dark brown.
Beat at a medium speed until you have a fluffy frosting.
Scoop this delicious frosting into a piping bag or simply spread on a double layer cake!
Store leftover frosting in an airtight container in the fridge. It will become quite solid in the fridge so allow plenty of time for the frosting to warm up to room temperature before you plan to use it.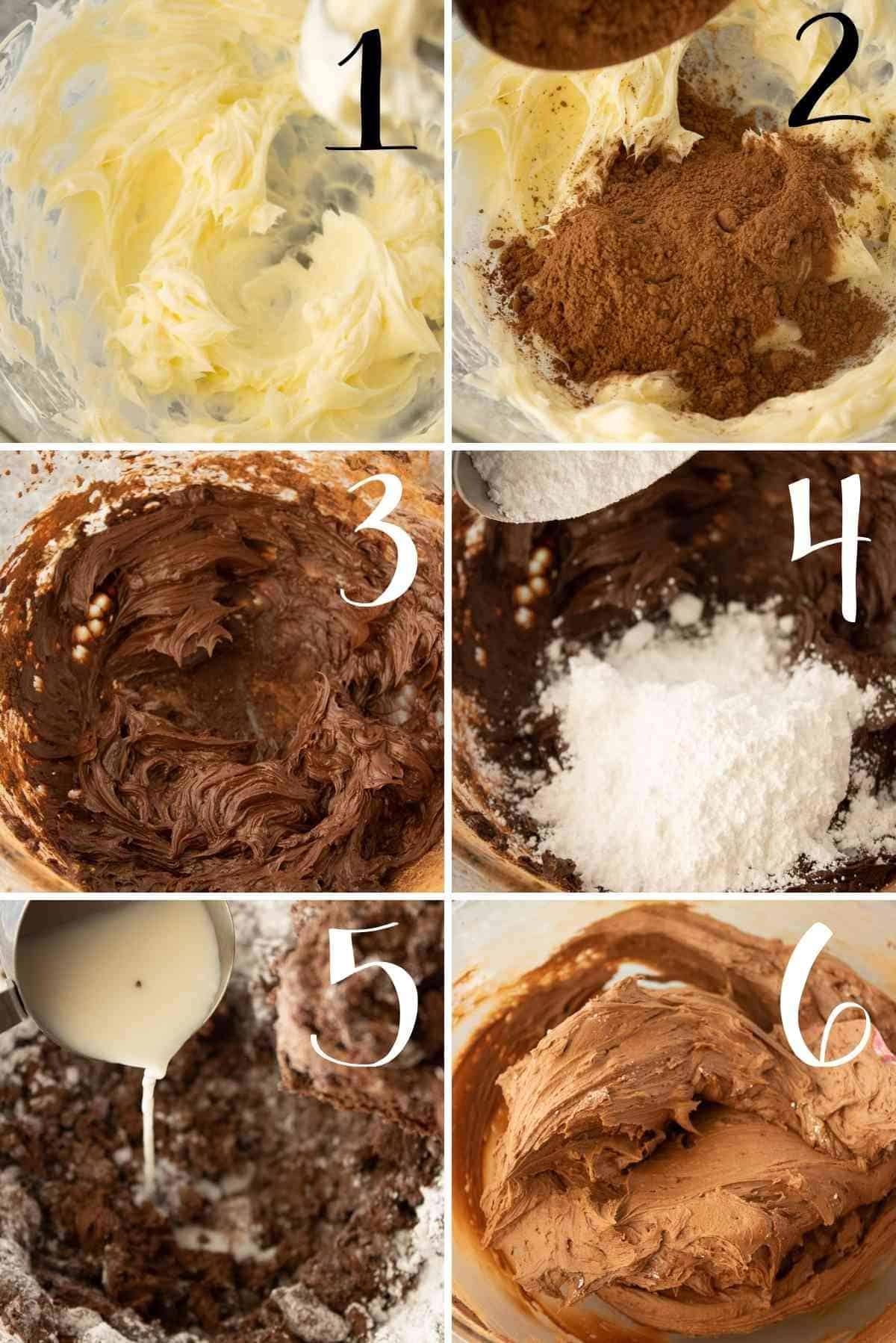 Recipe FAQs and Expert Tips
More Homemade Frostings
Have you tried this recipe? If so, leave me a rating and a comment below! And don't forget to subscribe to my newsletter to get my latest recipes sent right to your email! You can also follow me on Facebook, Pinterest and Instagram!
Thanks for stopping by! Before you go, be sure to check out a few of my most popular recipes!
Any nutritional analysis on this Site is based on an estimate, calculated by Nurtifox plugin (or other third-party source) from the individual ingredients in each recipe. Variations may occur for various reasons, including product availability and food preparation. We make no representation or warranty of the accuracy of this information.