If you're a fan of Italian cuisine, you're likely familiar with the deliciousness of gnocchi.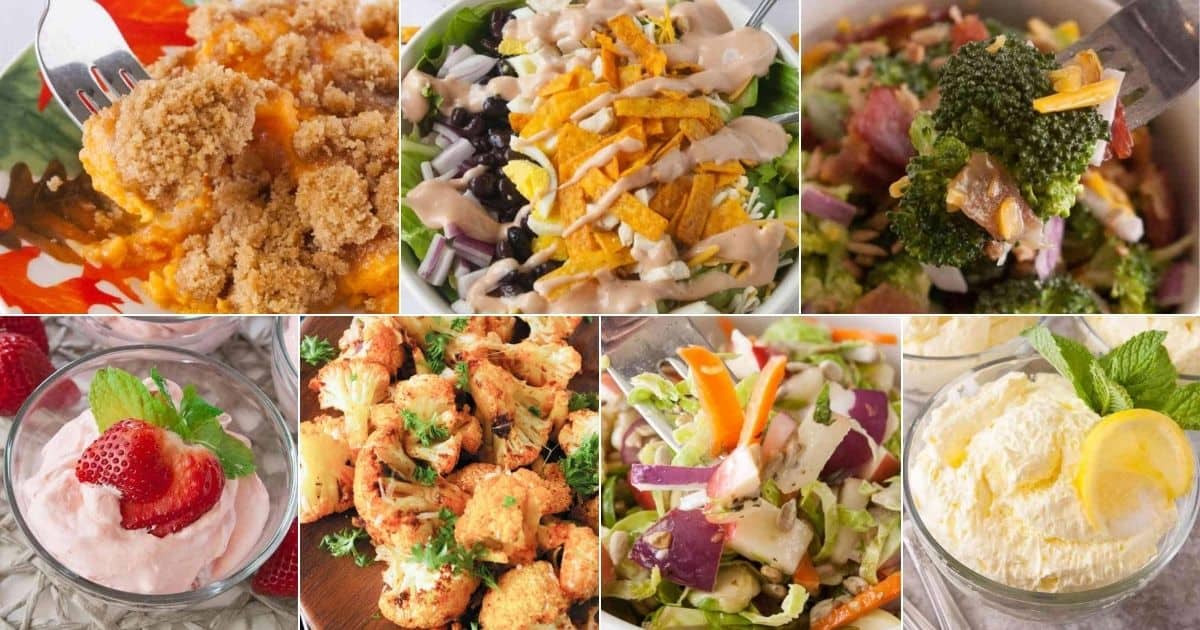 But did you know there are various types of gnocchi dishes that you can pair with different dishes to create a truly delightful meal?
Gnocchi, which are small Italian dumplings made from potatoes, flour, and sometimes eggs, are incredibly versatile, and you can serve them in a myriad of ways. Gnocchi can be customized to suit your taste buds, from creamy sauces to hearty stews.
In this blog post, we'll discuss the various dishes that go with gnocchi and suggest what type of gnocchi to eat them with.
Jump to: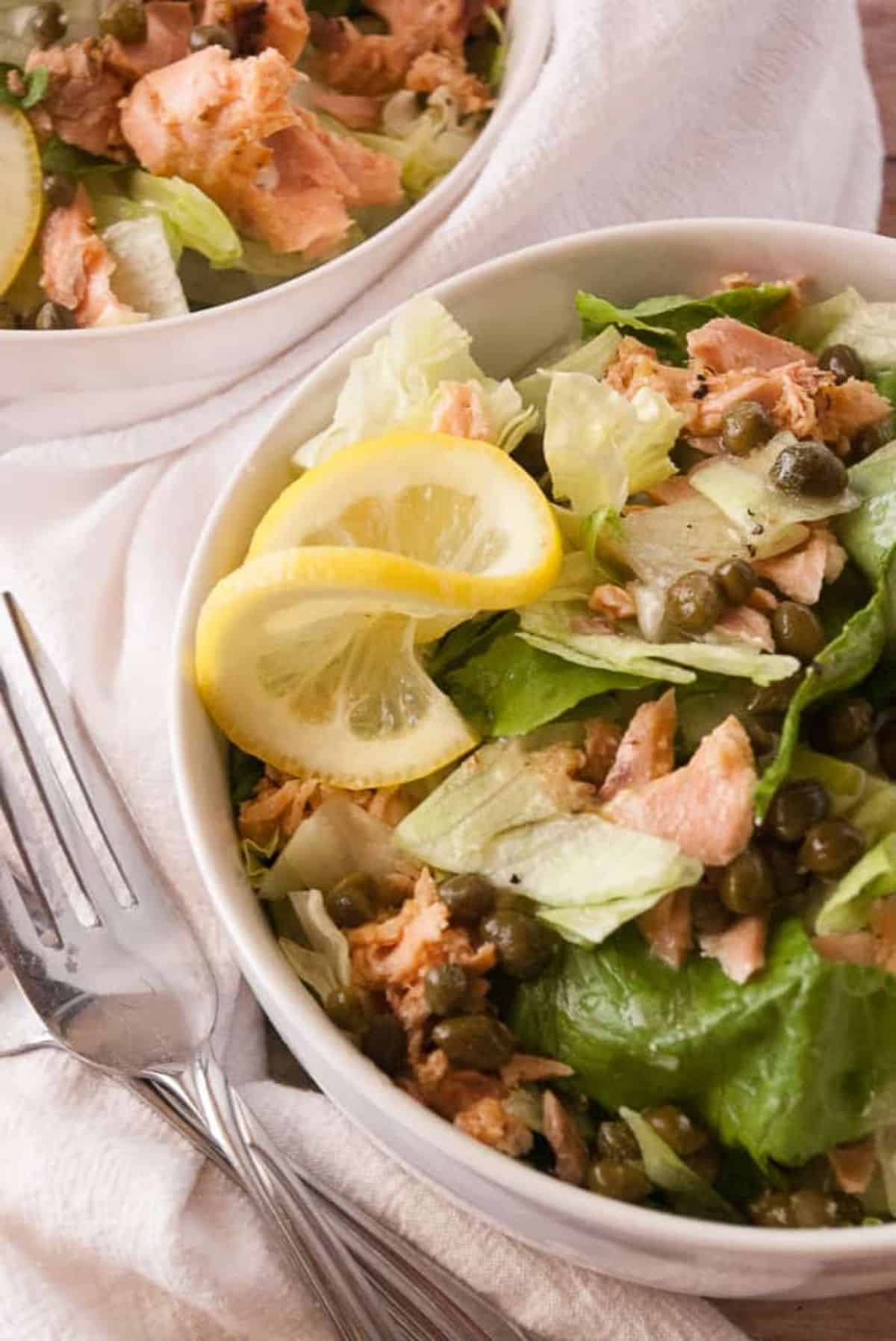 Salmon Piccata Salad is a delightful combination of tangy, zesty flavors and succulent, flaky textures that perfectly complement the pillowy texture of the gnocchi.
The capers and briny olives bring a bracing saltiness that balances the richness of the gnocchi.
The pairing of Salmon Piccata Salad with potato gnocchi is ideal for a light yet satisfying meal on a warm summer evening.
The brightness of the dish combination makes it perfect for outdoor gatherings, picnics, or brunches with friends and family.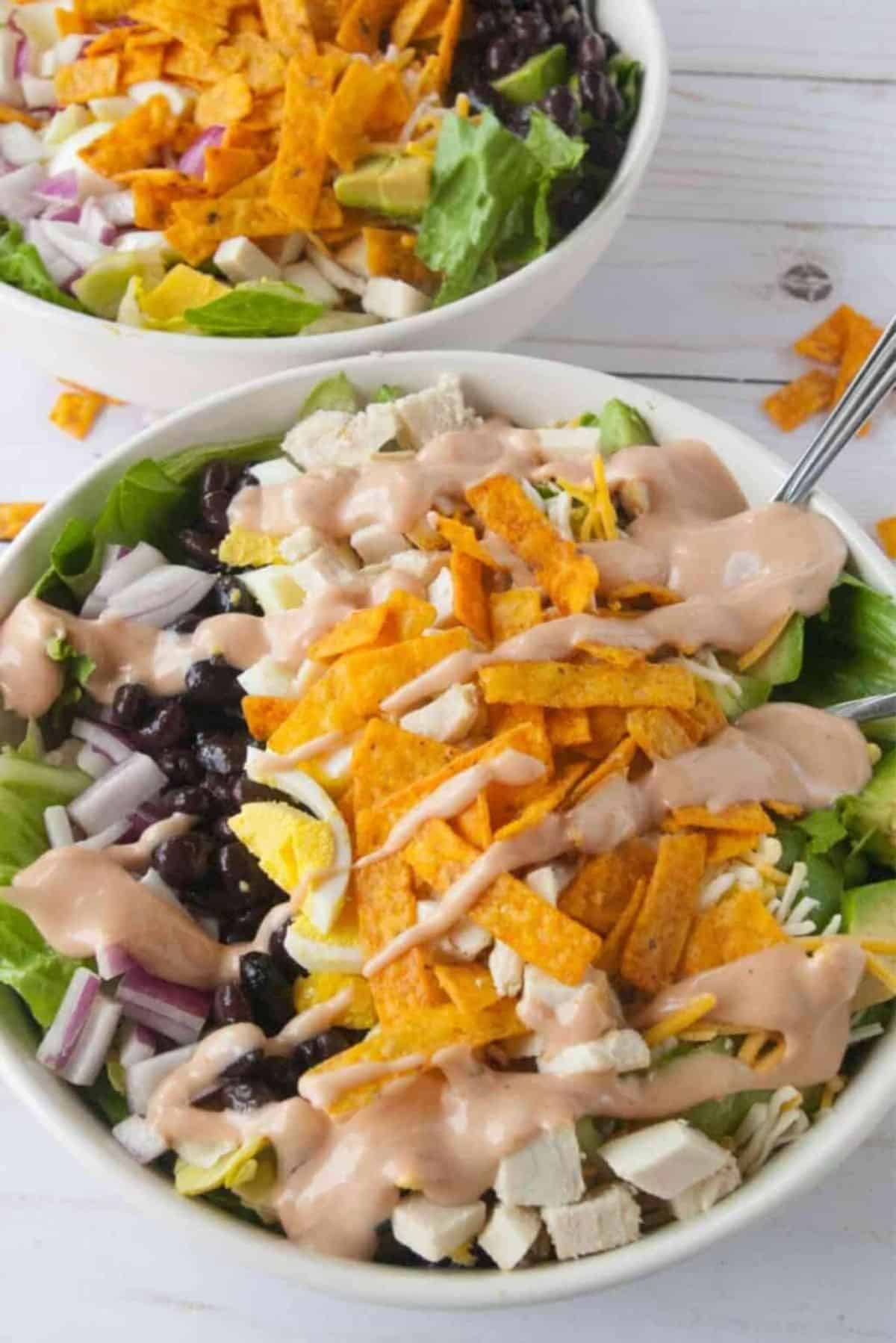 Southern BBQ Chicken Salad with Barbecue Ranch Dressing is a deliciously bold and smoky dish that pairs perfectly with gnocchi's comforting, melt-in-your-mouth goodness.
The tangy and savory flavors of the barbecue chicken and the creamy ranch dressing create a mouthwatering fusion of tastes.
The dish is perfect for a casual summer gathering or a cozy dinner with your best pals. We suggest opting for simple, classic potato gnocchi to complement the robust flavors of the barbecue chicken.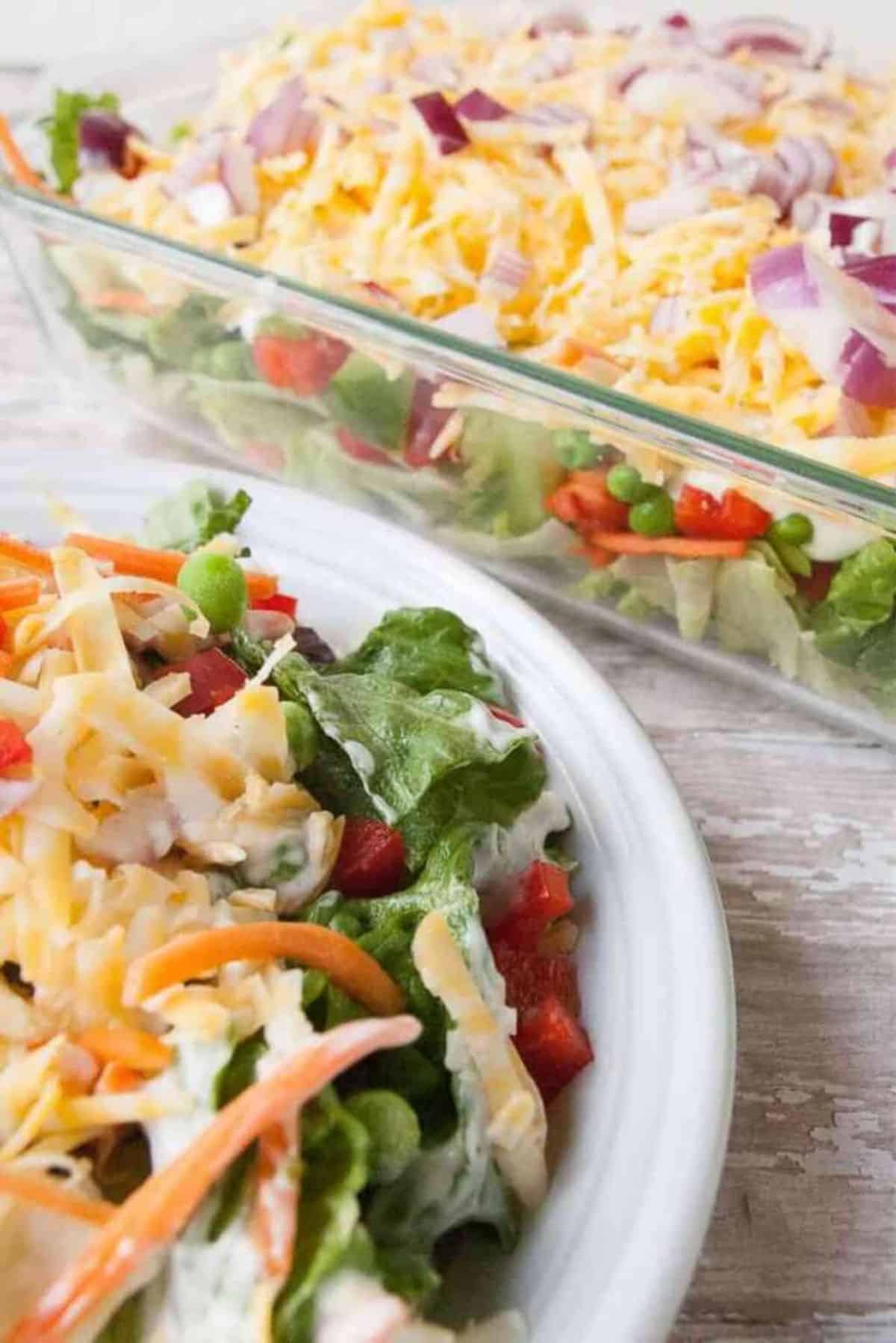 Overnight Layered Green Salad is a refreshing and crunchy dish that pairs wonderfully with the comforting and tender texture of the gnocchi.
The light and fresh flavors of the salad provide a perfect balance to the richness of the gnocchi. This pairing is ideal for a light, healthy dinner or summer gathering.
We recommend gnocchi with a simple marinara or pesto sauce to enhance the overall harmony of flavors between the salad and the gnocchi.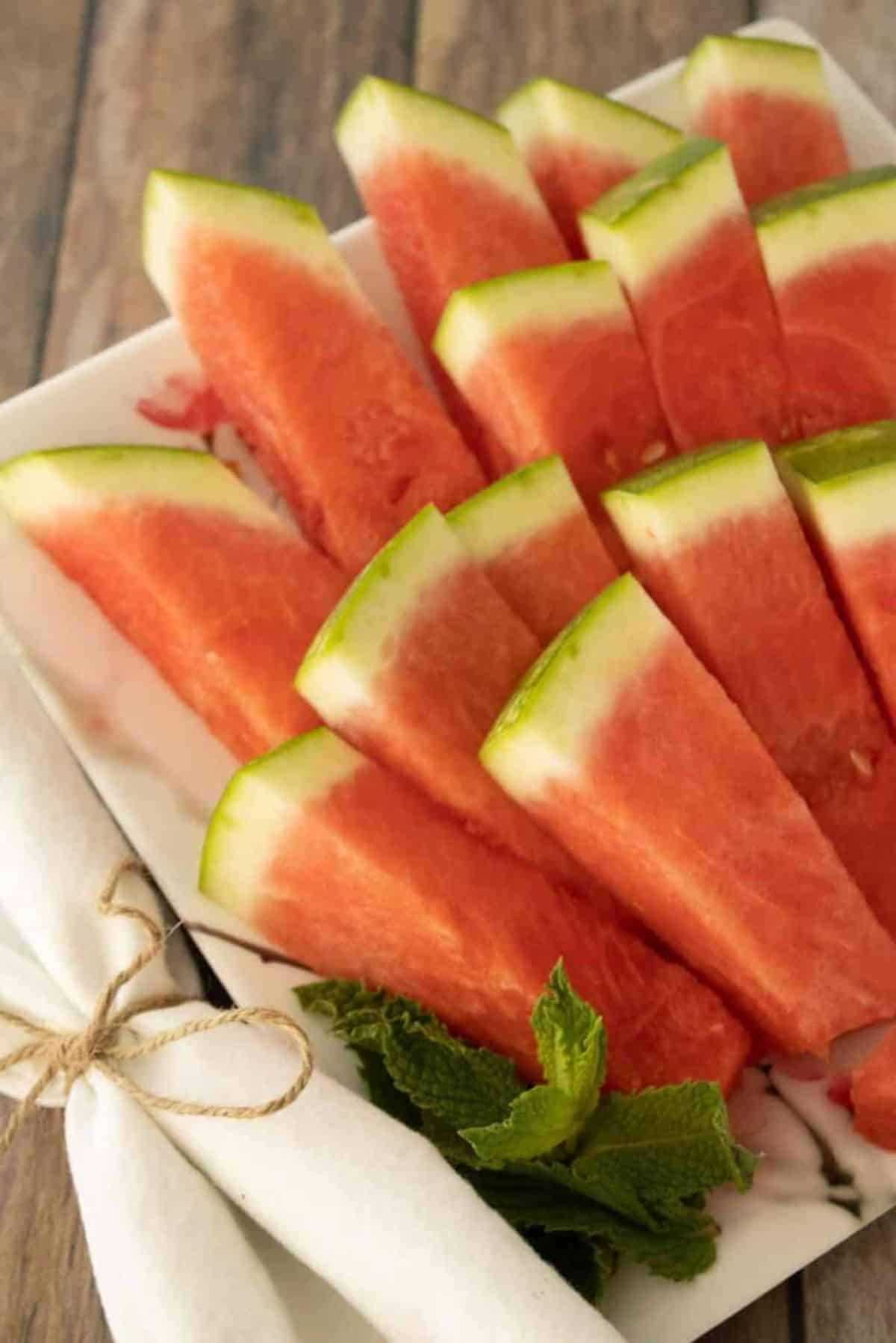 If you're set on bringing gnocchi to your next barbecue and want something light and refreshing to complement your guests' taste buds after that, check out this Easy Watermelon Sticks recipe.
They're cute, unique, easy to make, and will surely start a round of conversation. Plus, they taste delightful on a sunny day after enjoying a light summer gnocchi salad.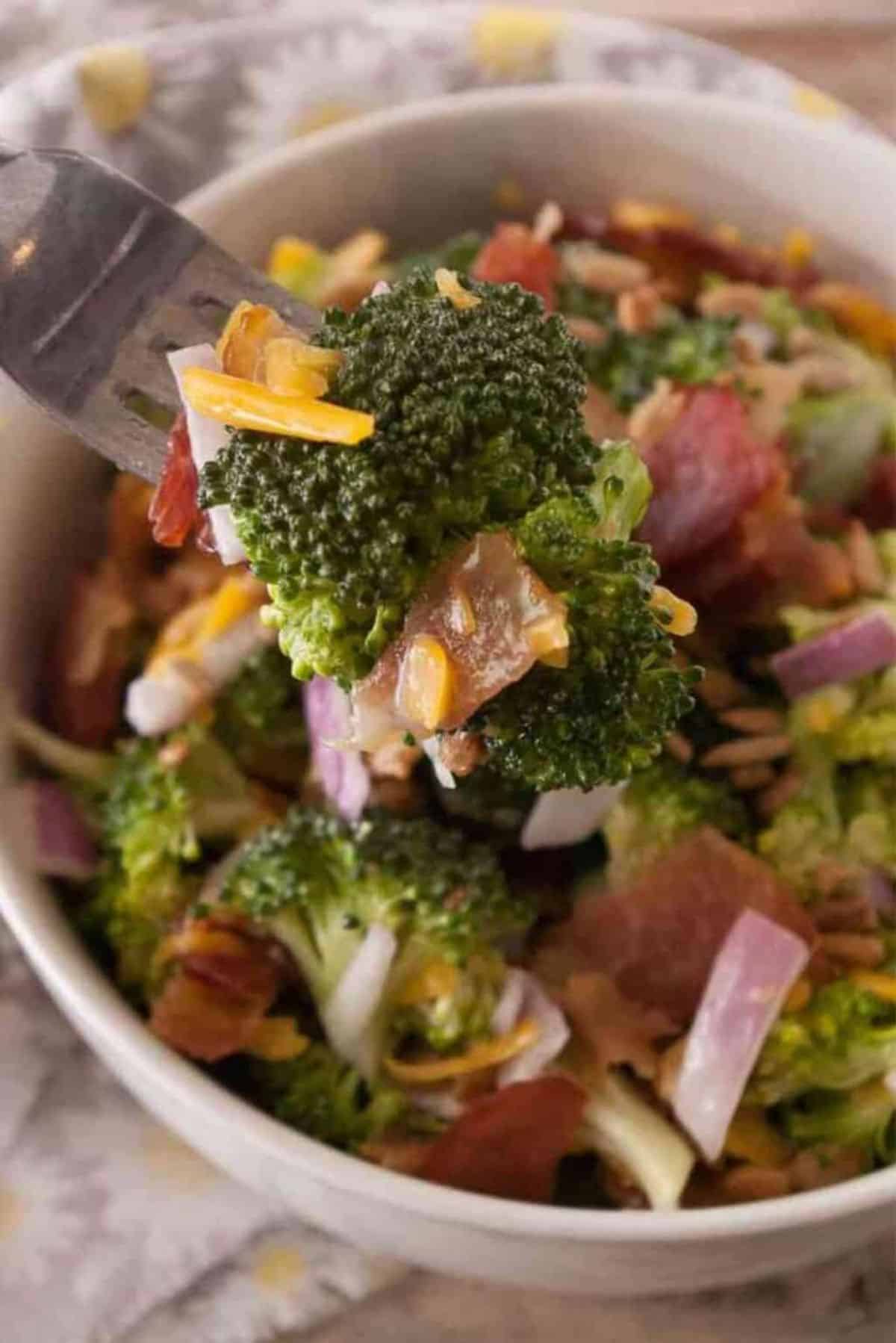 This Tangy Broccoli Salad has a crisp feel and distinctive taste that's delightful throughout the year.
If you pair it with creamy gnocchi, you're sure to have a delightful meal! The nutty and slightly bitter notes of the broccoli complement the rich gnocchi in a way that creates a perfect balance of flavors.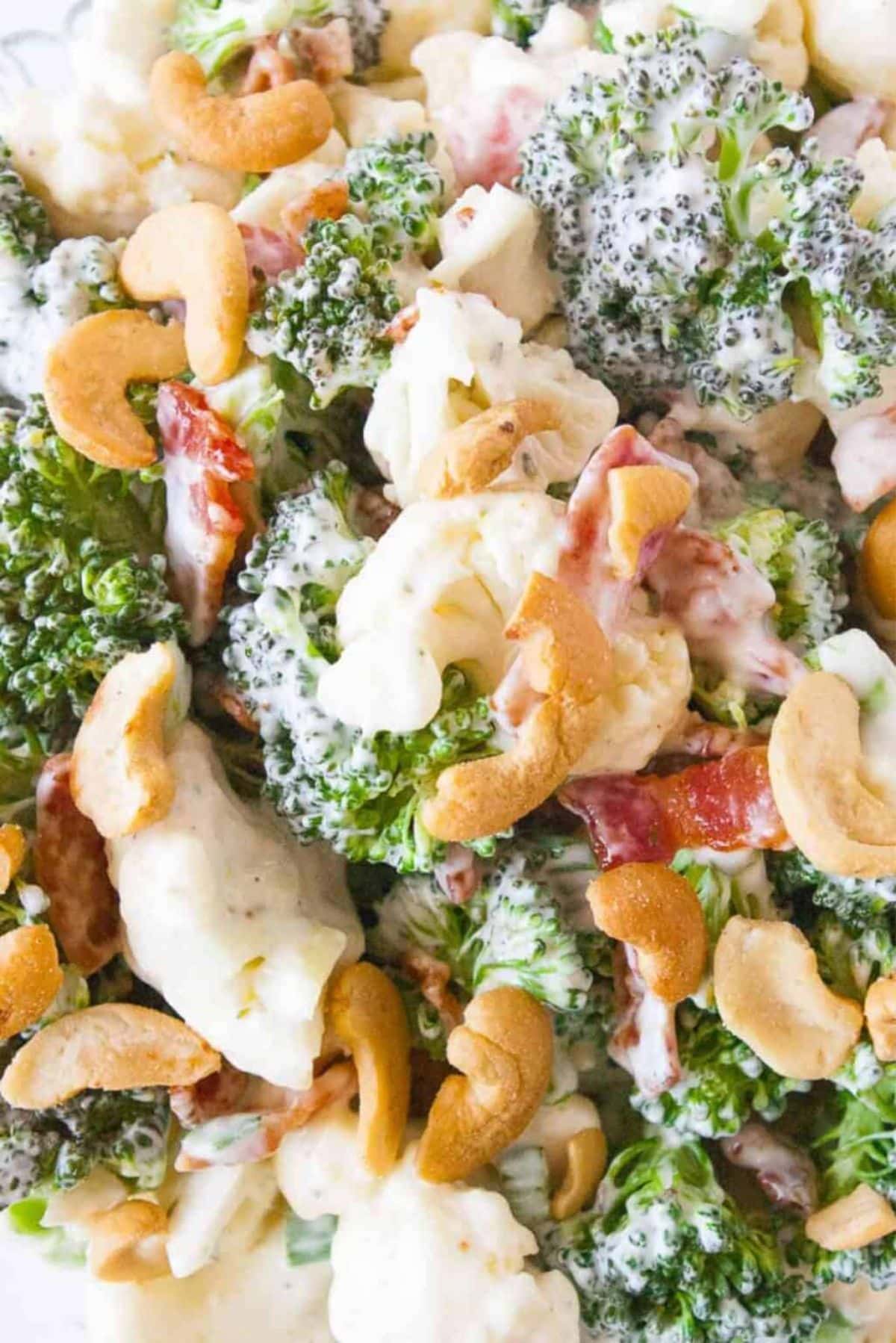 The crispness of the broccoli and versatile cauliflower in this salad complements the softness of the gnocchi, creating a dynamic consistency throughout the meal.
Additionally, the bacon goes well with gnocchi, especially if you opt for something like ricotta gnocchi. The smoky and salty notes of the bacon will be a nice contrast to the creamy flavors of the gnocchi.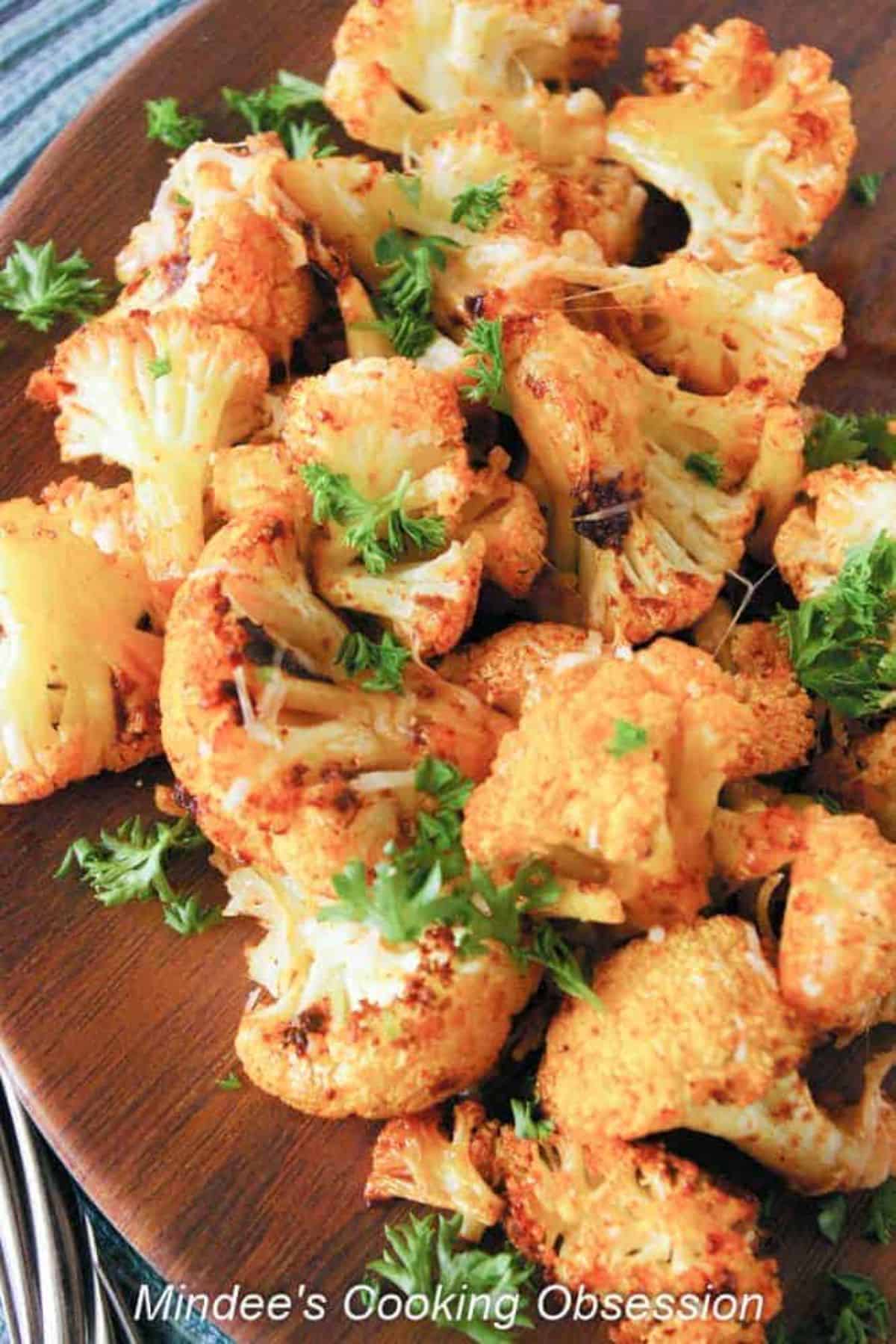 Smokey Parmesan Roasted Cauliflower is an aromatic, savory, light dish that pairs harmoniously with the tender, flavor-packed gnocchi.
The smoky undertones of the roasted cauliflower add depth, the Parmesan cheese brings a delightful richness, and pillowy gnocchi on the side can create an inviting texture contrast.
We recommend making gnocchi with a creamy Alfredo or garlic butter sauce to complement the smoky and cheesy flavors of the roasted cauliflower.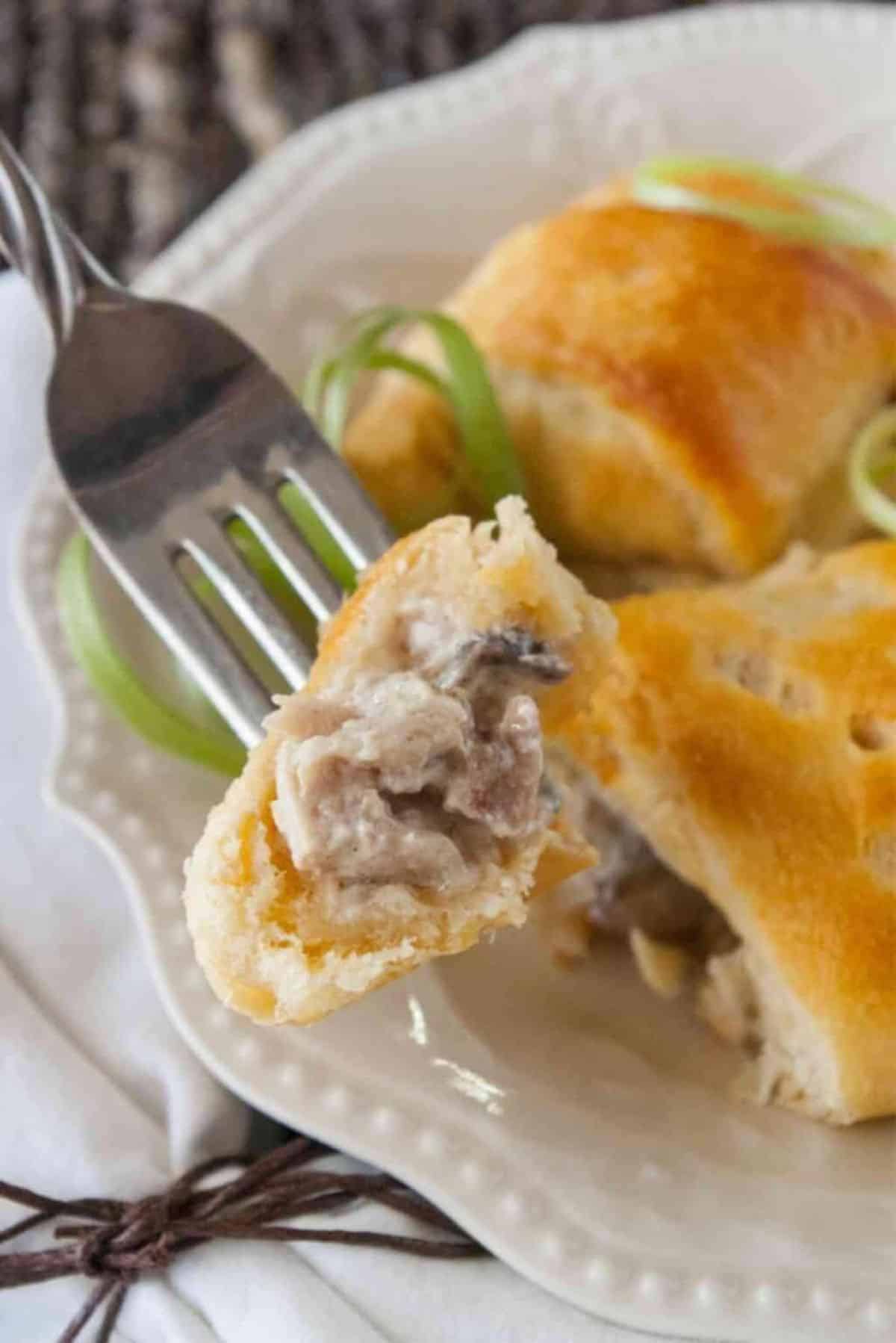 Using this recipe, you can use your Thanksgiving leftover turkey to make delicious stuffed rolls with bacon.
It's a great way to repurpose your leftovers into a tasty meal and goes swimmingly with creamy, white-sauce gnocchi.
So don't let those leftover Thanksgiving goodies go to waste - try this recipe and experience a whole new level of turkey deliciousness!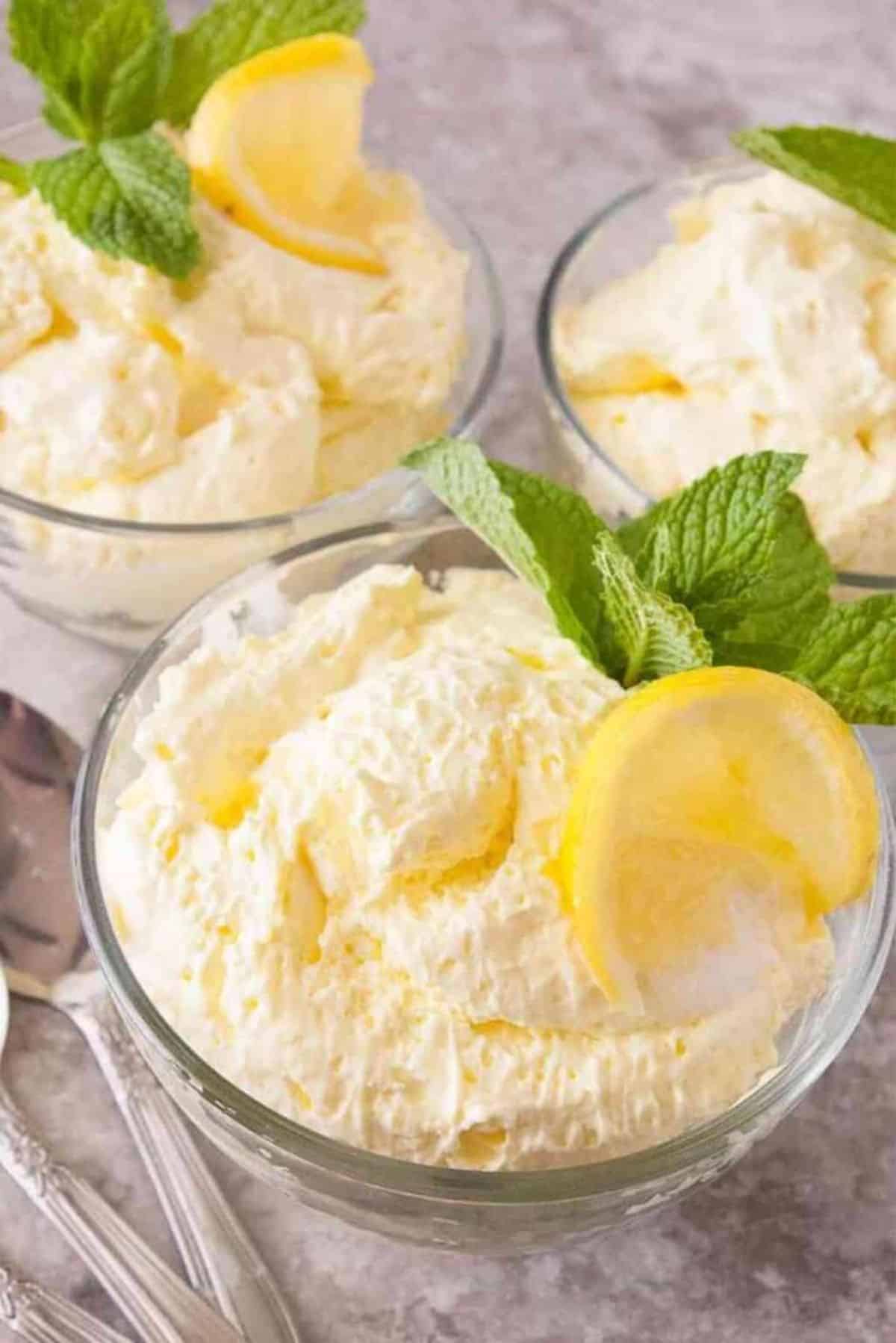 As the Watermelon Sticks mentioned earlier, this Fluffy Lemon Jell-O Salad is an excellent recipe to have when you want to pair gnocchi with something light and delightful for a spring or summer barbecue.
It's zesty, sweet, and fluffy - the tartness of the lemon pairs perfectly with your gnocchi.
To make it even better, we recommend adding some ricotta cheese on top for a cheesy, creamy contrast.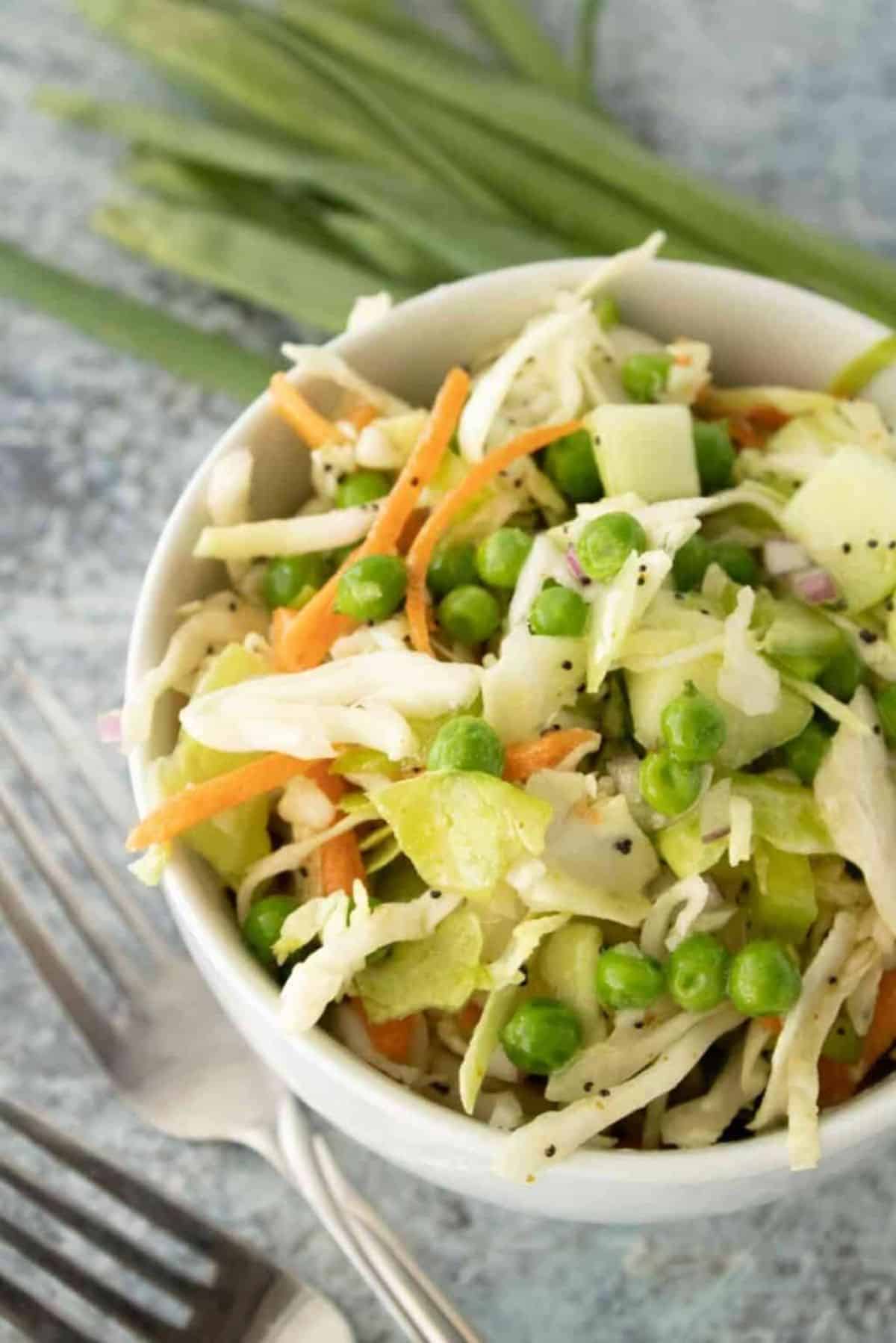 Sweet Poppy Seed Coleslaw is a tangy and crunchy side dish that adds freshness to gnocchi's rich and comforting flavors, especially a gnocchi dish with a herb-based sauce that complements the sweetness of the coleslaw.
Additionally, the contrast in textures between the crisp coleslaw and the soft gnocchi provides an agreeable, pleasant mouthfeel.
This pairing is fantastic when it comes to lively potlucks and outdoor events.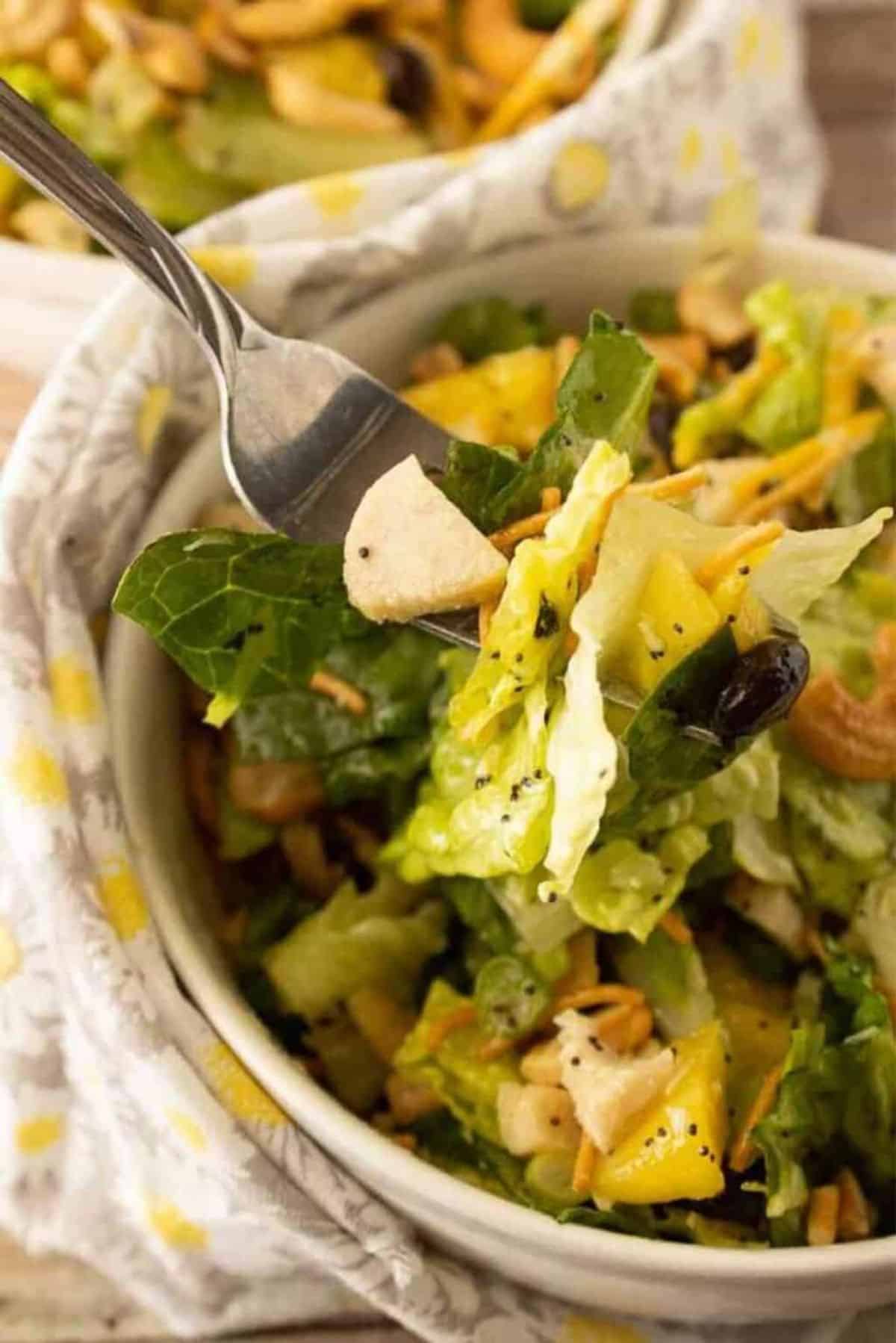 Hawaiian Salad with Chicken and Pineapple offers an irresistible burst of flavors that will transport your taste buds to a tropical paradise!
When paired with gnocchi, you get an international fusion of flavors that's sure to please everyone.
The sweetness and acidity from the pineapple are a nice contrast to the creamy texture and milky flavor of a cheese-based gnocchi dish. It may sound odd at first, but give it a try!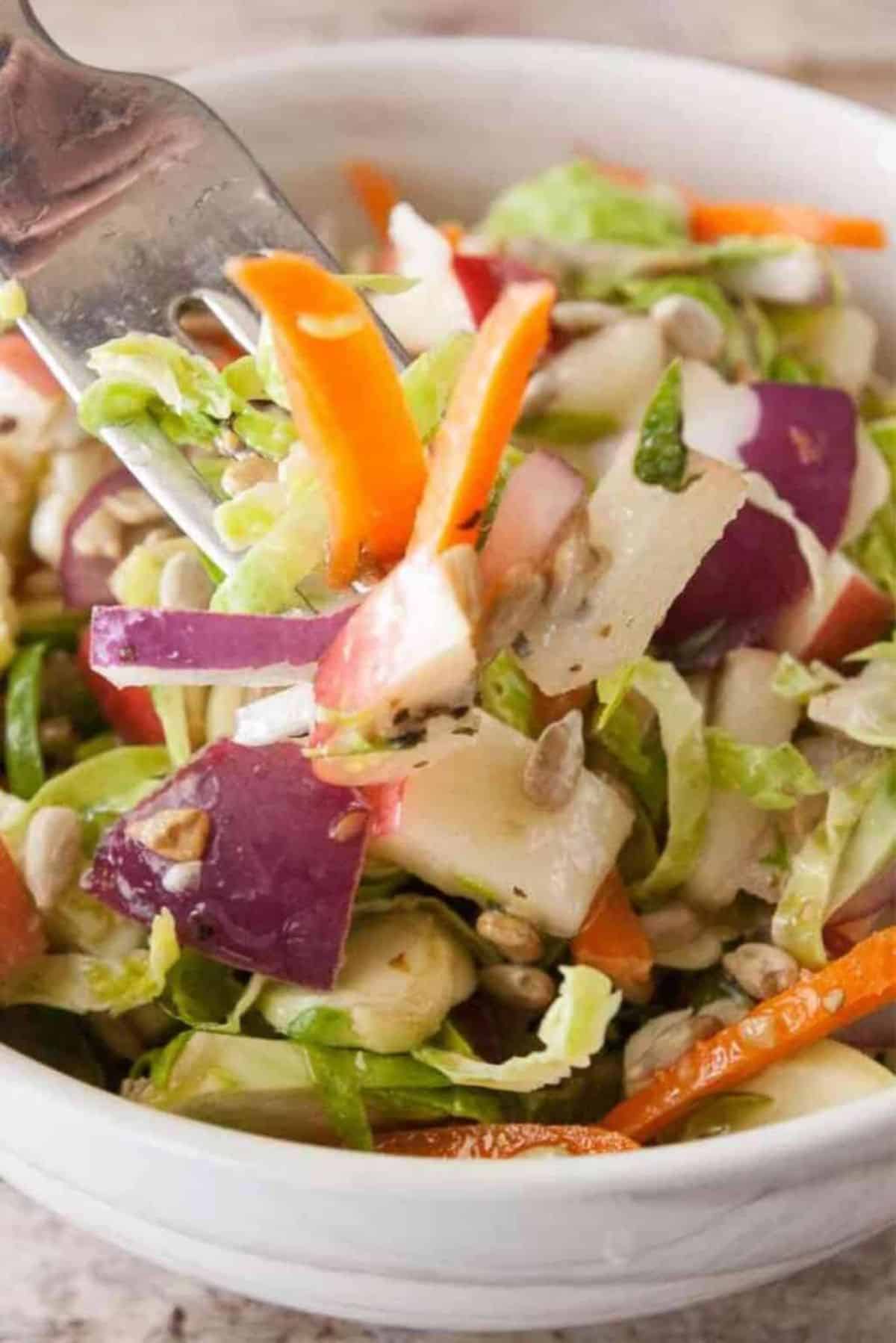 Brussels Sprout Slaw is a whirlwind dish on its own, as the zesty flavors of the slaw complement the earthy notes of the Brussels sprouts for a refreshing contrast.
Combine it with potato or pumpkin gnocchi, perhaps with a creamy sage or brown butter sauce to enhance the earthy flavors of the Brussels sprout slaw.
This pairing is ideal for a fall-themed meal, a holiday gathering, or a hearty family dinner.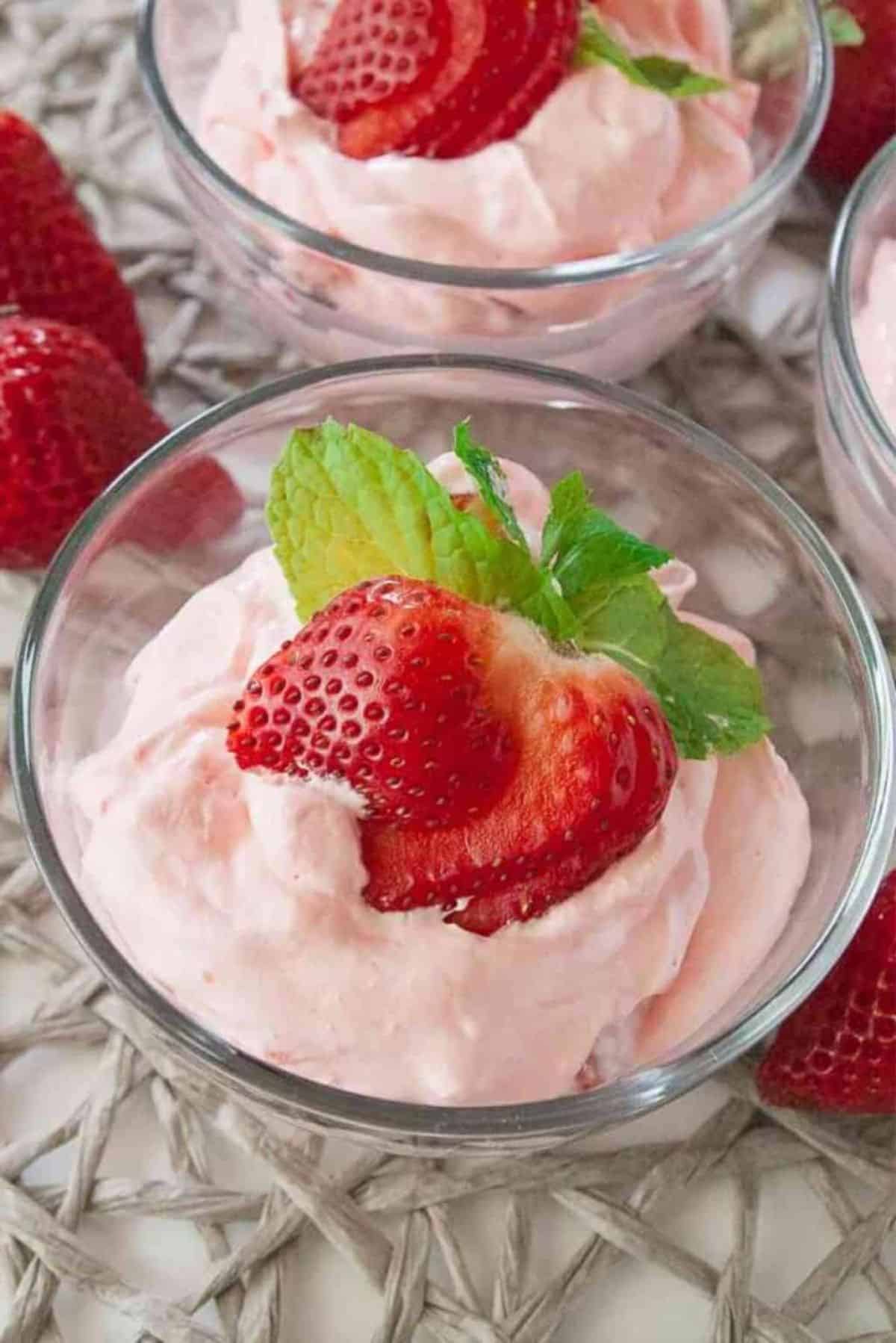 Berries and Cream Jello Salad is a delightful balance of tartness, creaminess, and sweetness. The sweet jello and tart berries create an interesting, adventurous contrast to the flavors of gnocchi.
This particular recipe is perfect for spring and summer, but you can also add chopped apples and cranberries in the winter for a festive flair.
Additionally, this flavorful duo is perfect for those special occasions when you want to really treat yourself with something indulgent, like a potluck with friends or a huge holiday feast.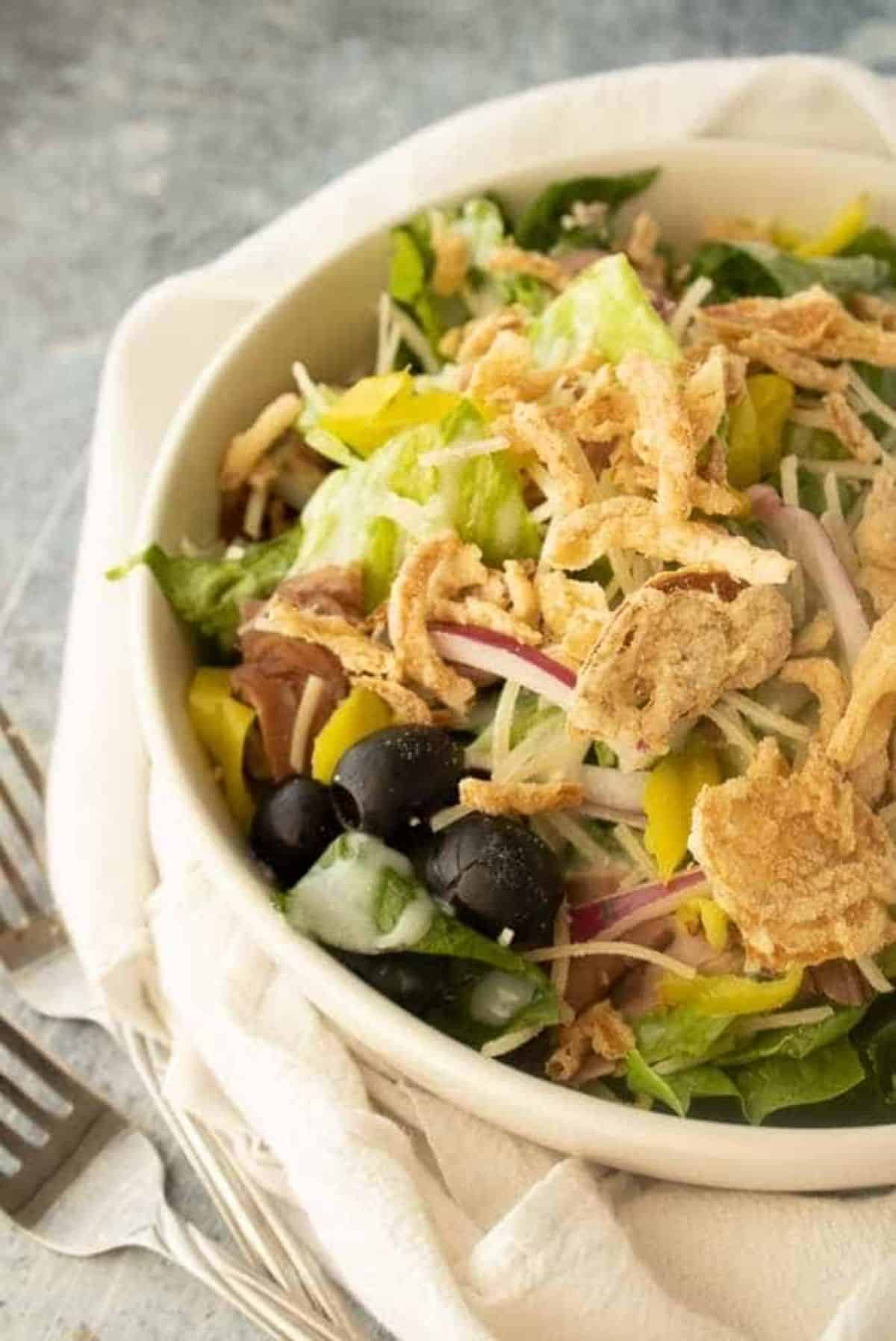 Roast Beef Salad is a hearty, protein-packed recipe full of flavor. The crispness of the lettuce and red onions go perfectly with the smokiness of the beef, and the combination creates a wonderful contrast to gnocchi.
It's especially perfect for those days when you just want comfort and nothing else.
There's already blue cheese dressing in the salad, but we recommend adding some ricotta cheese to your gnocchi for an added cheesy flavor.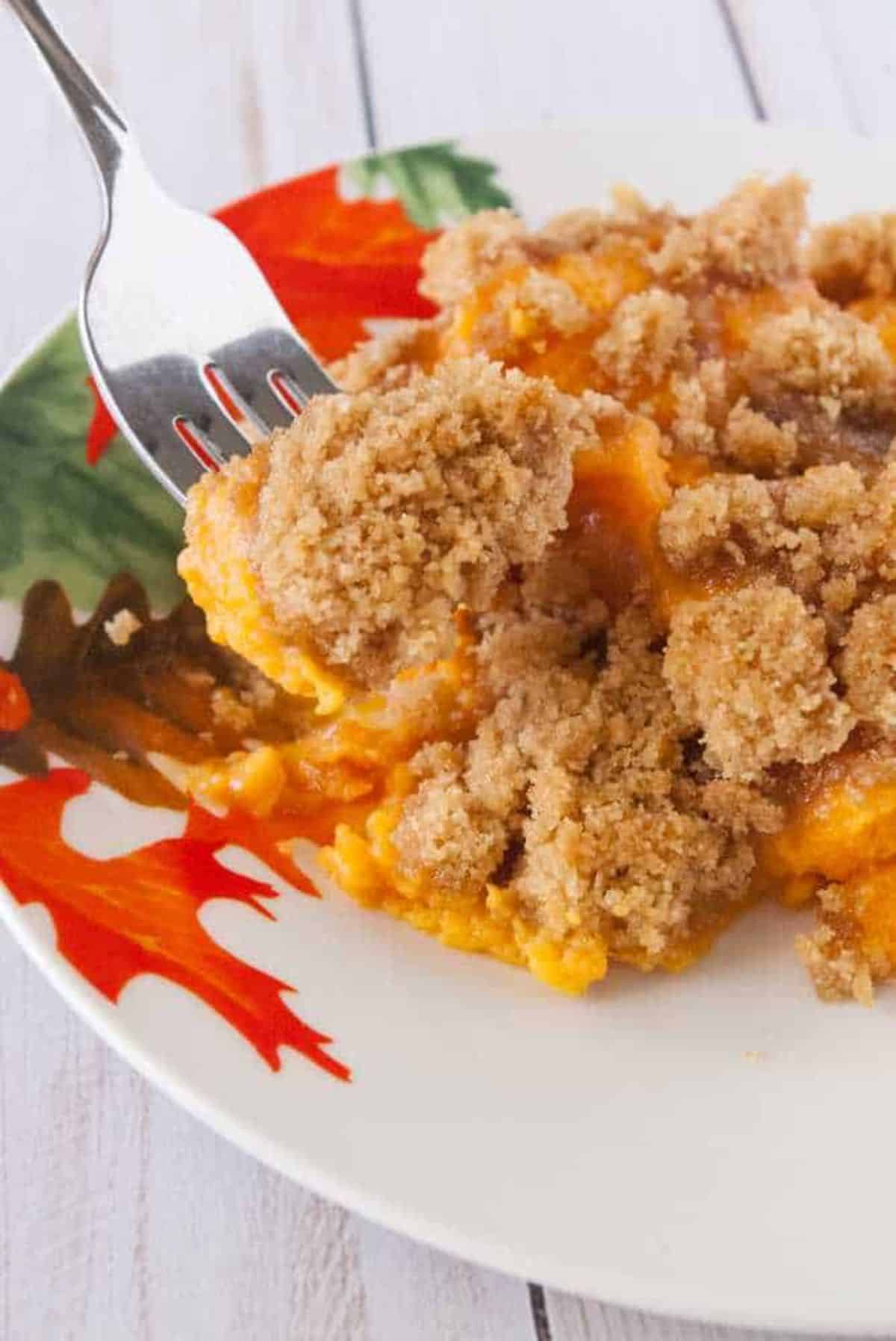 The sweet and savory flavors of Streusel Topped Sweet Potatoes make for a perfect complement to maple sage or another autumn-inspired gnocchi.
The rich and creamy sweet potatoes, topped with a crunchy streusel, ensure a special depth and warmth to the overall meal.
The combination of the sweet and savory notes creates a delightful balance of flavors, making this pairing a crowd-pleaser.
That said, it's perfect for a cozy holiday dinner, a festive gathering, or a comforting family meal whenever you're bringing people together!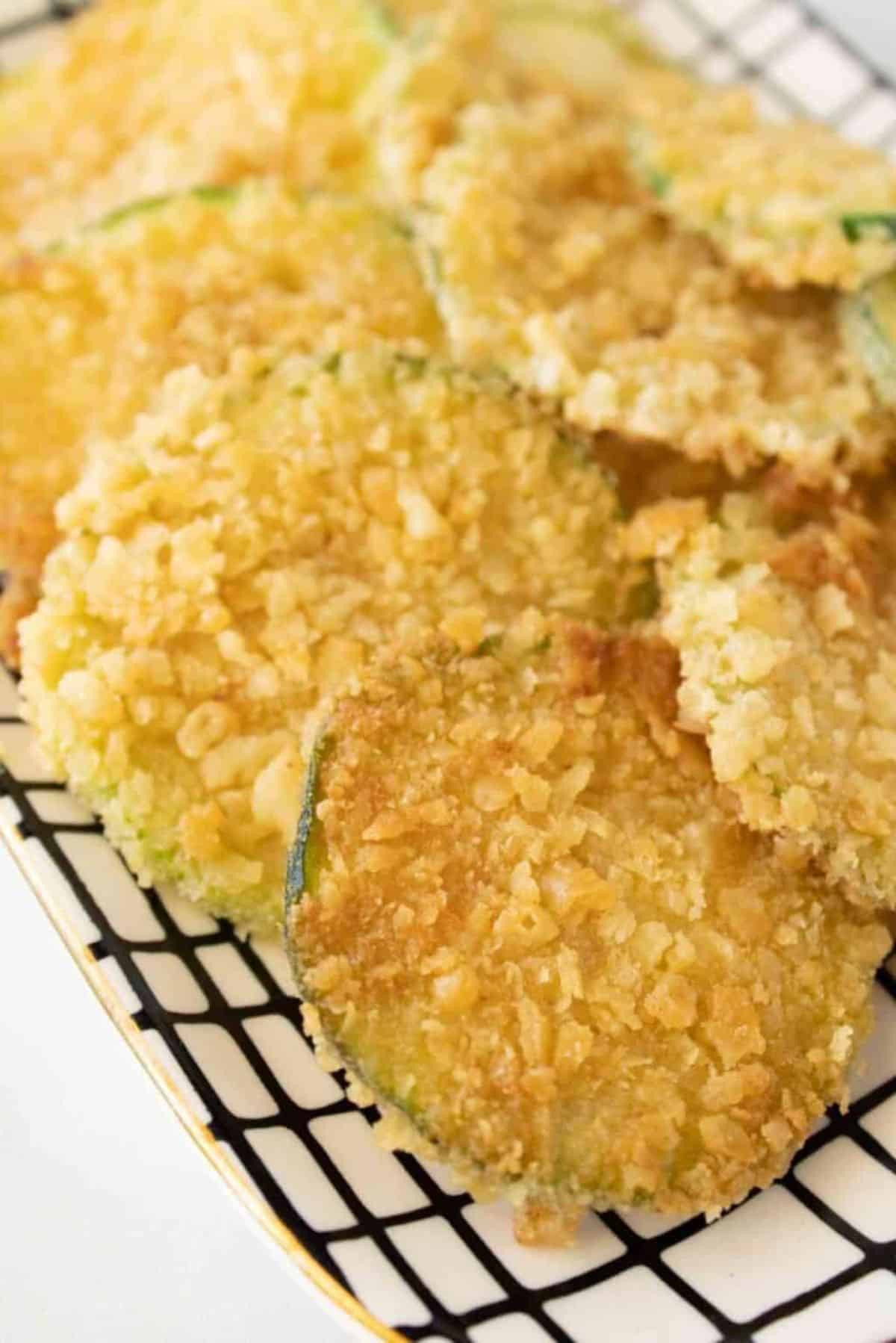 Like many of the other dishes that go with gnocchi on this list, Fried zucchini chips and gnocchi make a delectable pairing due to their contrasting textures yet complementary flavors.
The crispy and crunchy zucchini chips add a delightful crunch after munching on the soft and pillowy gnocchi.
Plus, zucchini has mild, slightly sweet notes that go swimmingly with the rich, savory taste of gnocchi, creating a balanced and satisfying dish.
This pairing is perfect for a summer-inspired meal or a comforting Italian feast, especially if you top the gnocchi with a classic tomato or creamy Alfredo sauce.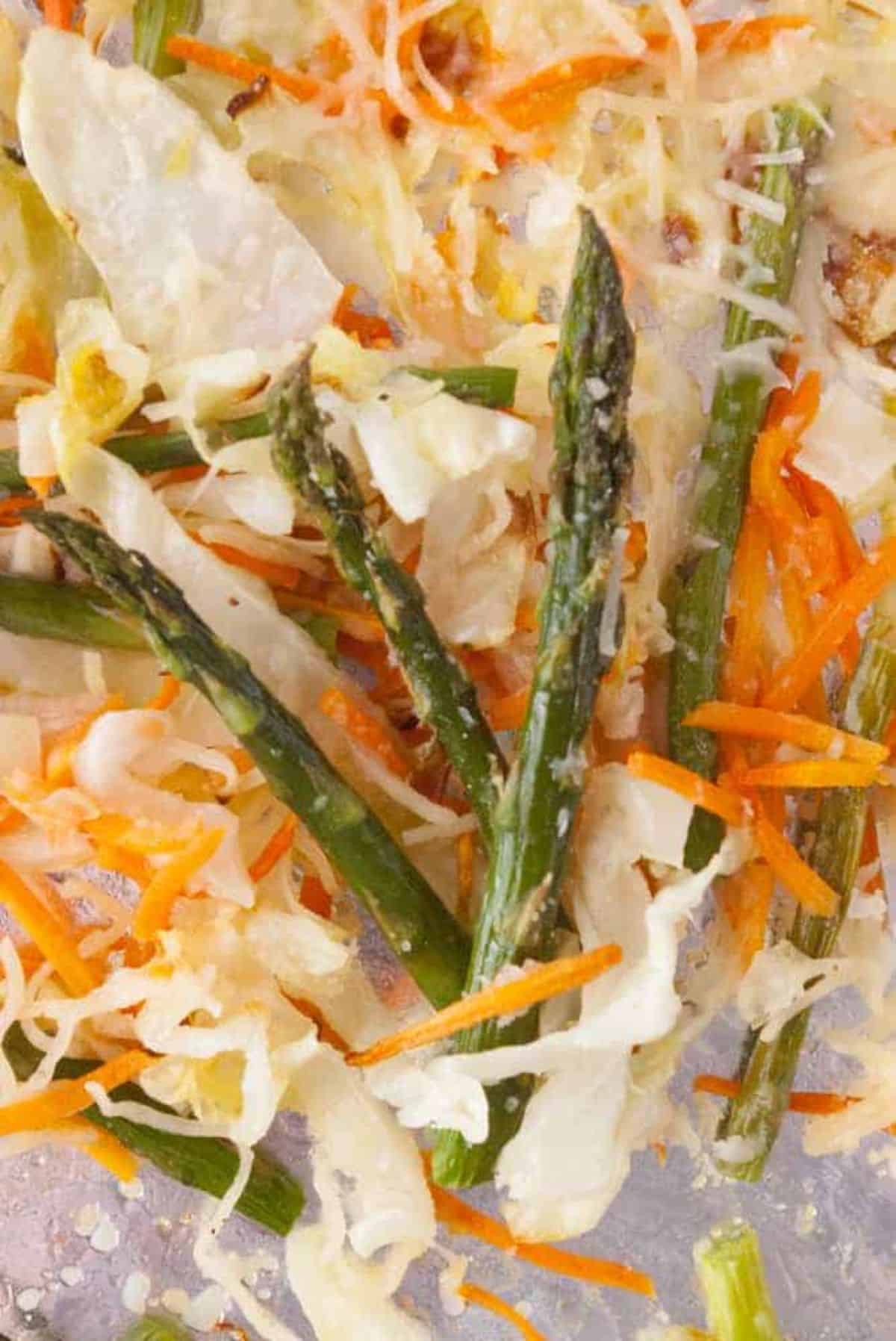 This Roasted Asparagus Blend is a crowd-pleasing side dish that goes with plenty of meals, and gnocchi is included on that list!
The asparagus brings a smoky, earthy, vibrant, and slightly charred essence that perfectly complements the delicate and tender gnocchi.
This pairing is perfect for a sophisticated and gourmet meal, an elegant dinner party, or a special occasion.
Consider using spinach and ricotta gnocchi or truffle-infused gnocchi for an elevated and decadent dining experience. Drizzle with a lemon butter sauce or a Parmesan cream sauce for a sensational and unforgettable flavor combination that will leave you craving for more.