It's the time of year for pumpkin recipes! This one-bowl bread uses both pumpkin and some of that zucchini from your garden! You'll love how moist this easy, quick bread recipe is, not to mention everyone's favorite pumpkin spice flavor!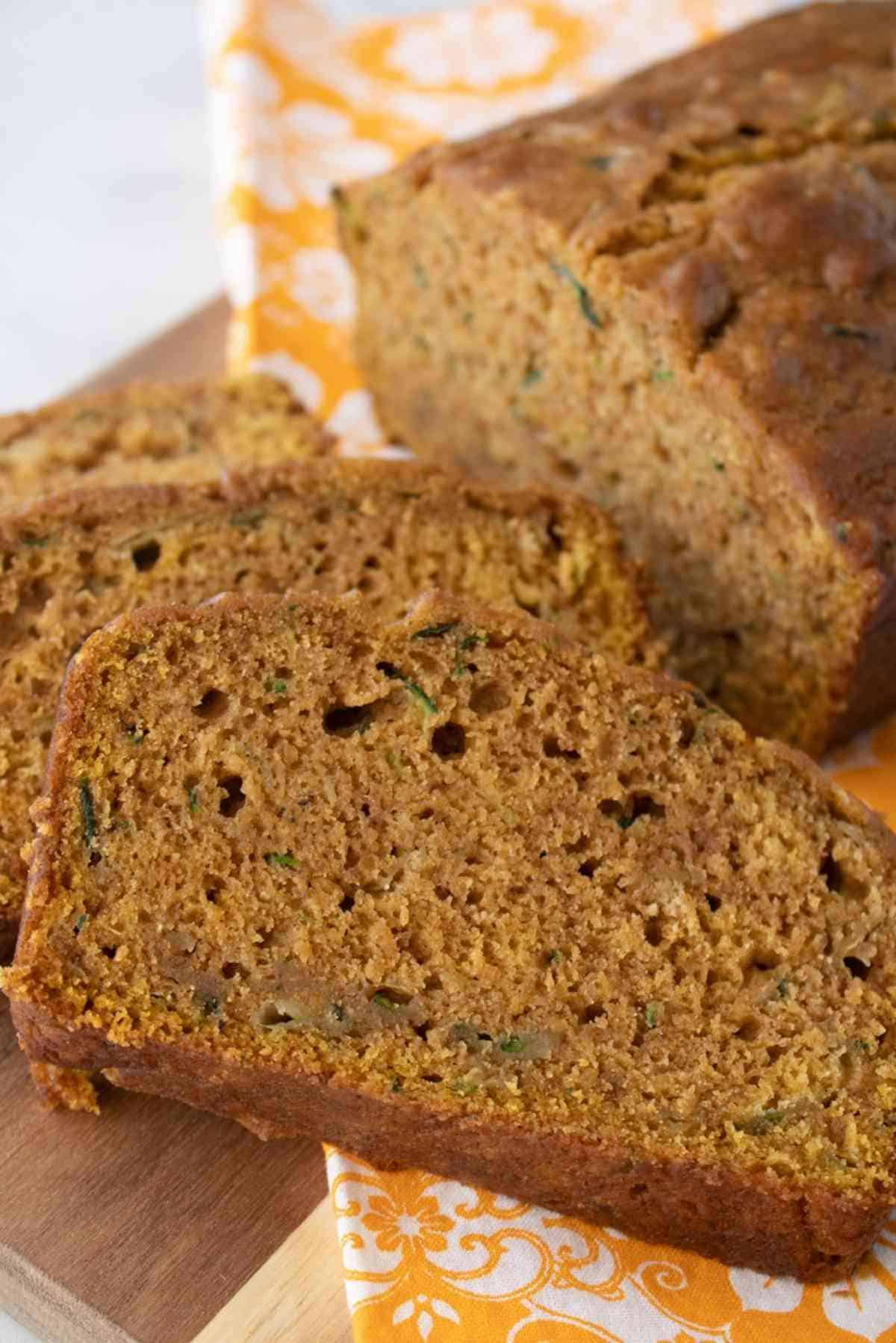 Jump to:
Why You'll Love This Recipe
By now, you're tired of regular zucchini bread, and you're ready to shake things up with some pumpkin goodness!
Perfect for an afternoon snack!
Good use for extra zucchini as well as indulging your craving for fall flavors!
Ingredient Notes
Olive Oil - You can substitute canola oil, vegetable oil, or coconut oil for the olive oil.
Flour - All-purpose flour, not self-rising flour.
Pumpkin - Be sure to use canned pumpkin puree, not canned pumpkin pie filling. They are not at all the same thing.
Pumpkin Pie Spice - If you don't have any, use this Pumpkin Pie Spice recipe to make your own!
Zucchini - You'll need fresh zucchini for this recipe. Both yellow and green zucchini work well for this delicious bread!
Chocolate Chips? - Go ahead and toss a big handful of chocolate chips into the batter...I won't tell...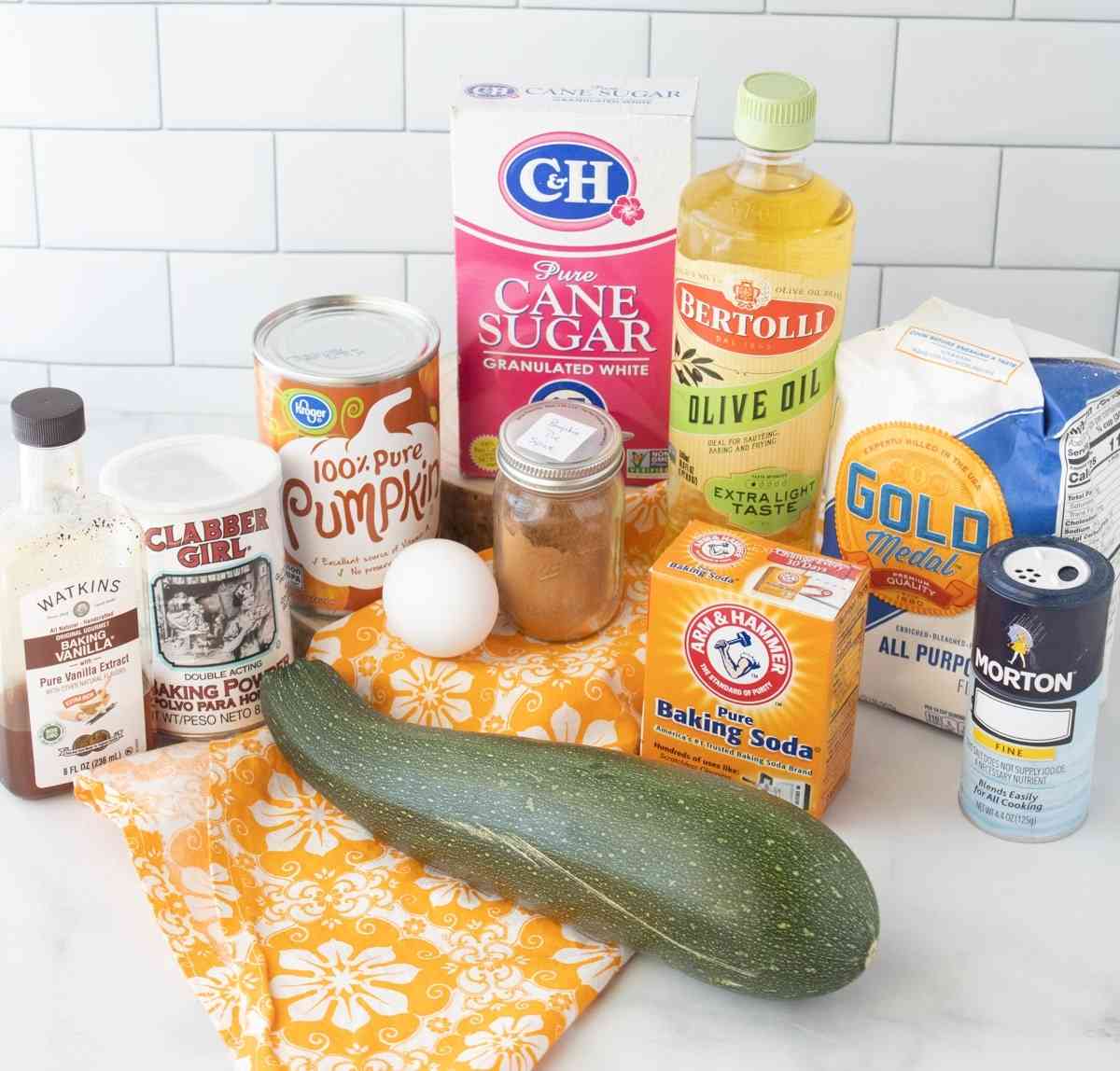 How to Make
Preheat oven to 350 degrees.
Spray a 9-inch loaf pan with non-stick cooking spray and set aside.
In a large mixing bowl, whisk the white sugar and olive oil together.
Whisk in the pumpkin puree, vanilla extract, and large egg.
Whisk in the pumpkin pie spice, baking powder, baking soda, and salt.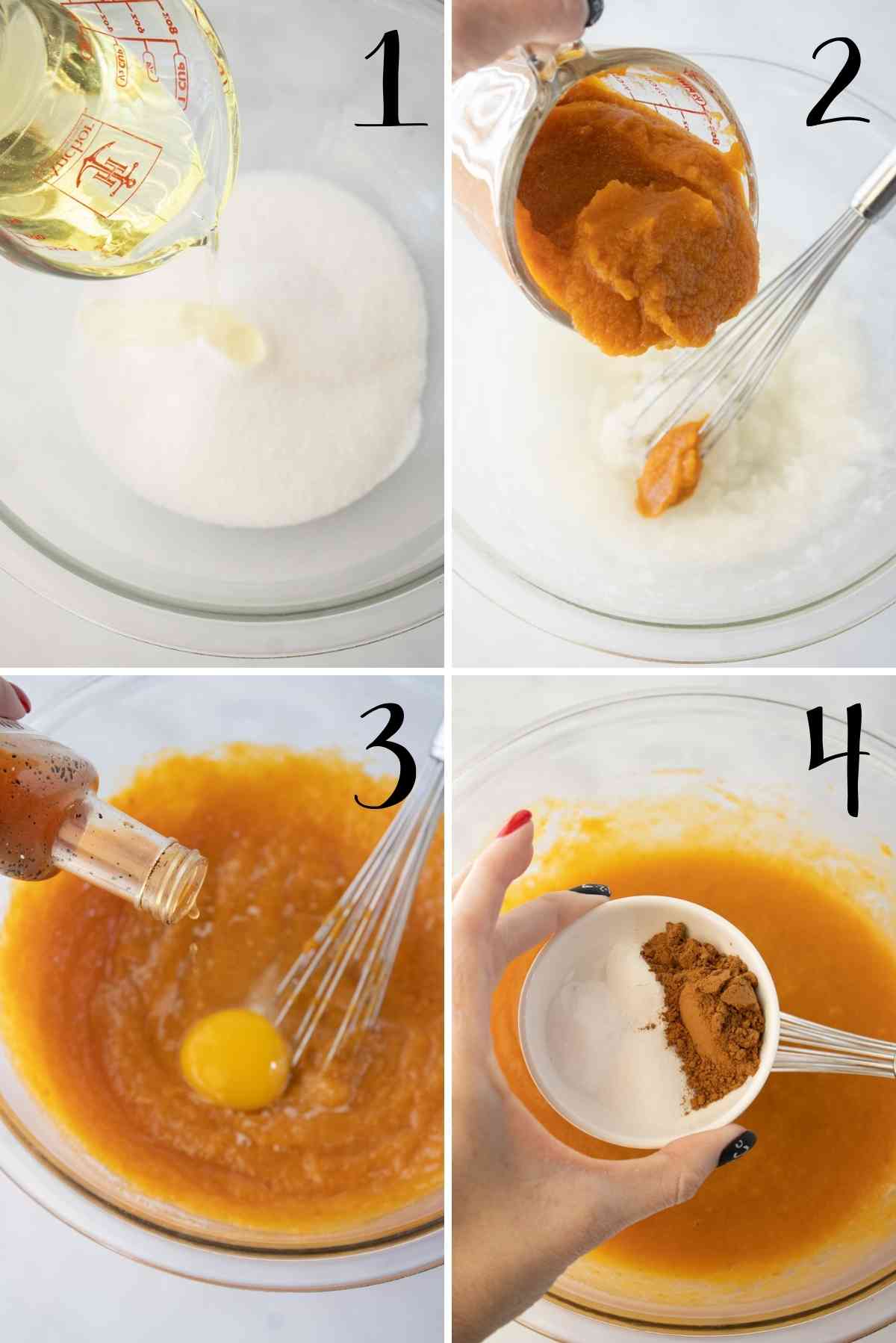 Using a hand grater or cheese grater, shred 1 ½ cups of zucchini.
If you have a really watery zucchini, press the shreds with a paper towel to soak up the extra moisture.
Stir the shredded zucchini into the batter with the flour.
Pour batter and spread smoothly in the prepared pan.
Bake at 350 degrees for 25 minutes. Tent the zucchini pumpkin bread loaf with a sheet of aluminum foil.
Continue to bake for another 25 minutes.
Cool the loaf on a wire rack before removing it from the bread pan and slicing.
Store in a loosely covered container or plate lightly covered with plastic wrap. Storing in an airtight container or wrapped tightly will cause this already moist bread to become soggy.
Recipe FAQs and Tips
Need More Pumpkin Recipes or Zucchini Recipes?
Have you tried this recipe? If so, leave me a rating and a comment below! And don't forget to subscribe to my newsletter to get my latest recipes sent right to your email! You can also follow me on Facebook, Pinterest, and Instagram!