A staple of Mediterranean cuisine, oregano can add bold touches of flavor to a wide range of recipes. This aromatic herb can bring a subtle flavor profile to poultry and fish, but it's also a common addition to hearty sauces and stews.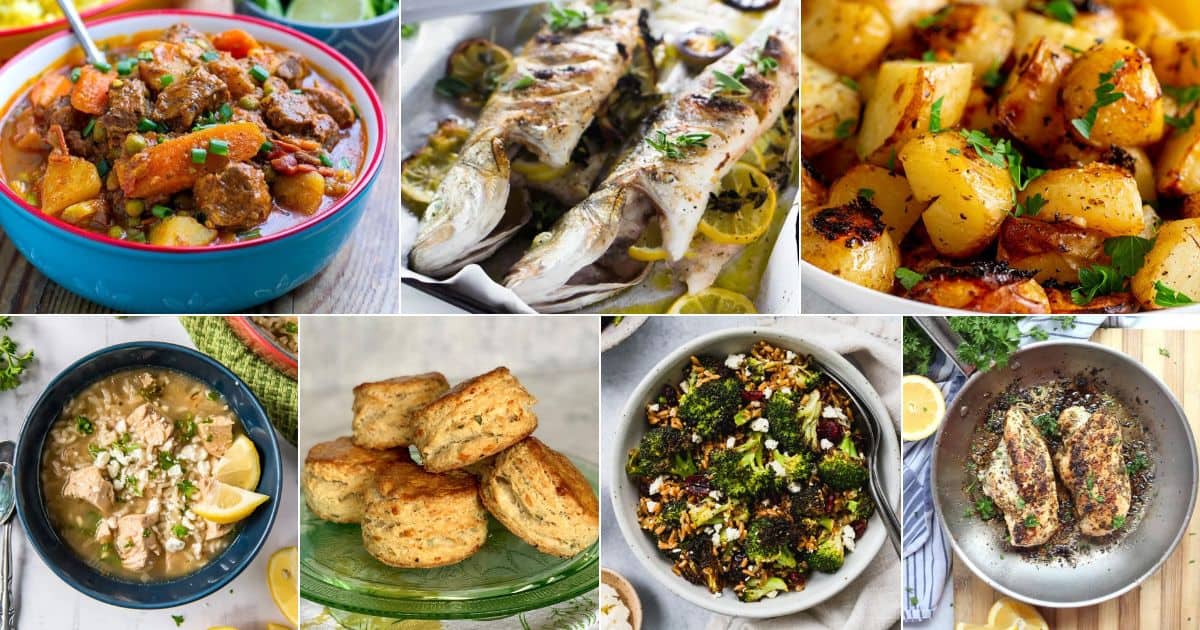 Whether you enjoy the pungent taste of fresh oregano or the more subtle flavor of dried oregano leaves, these delicious oregano recipes are a great way to start using this earthy and savory herb more often.
Jump to:
1. Copycat Little Caesars Cheese Bread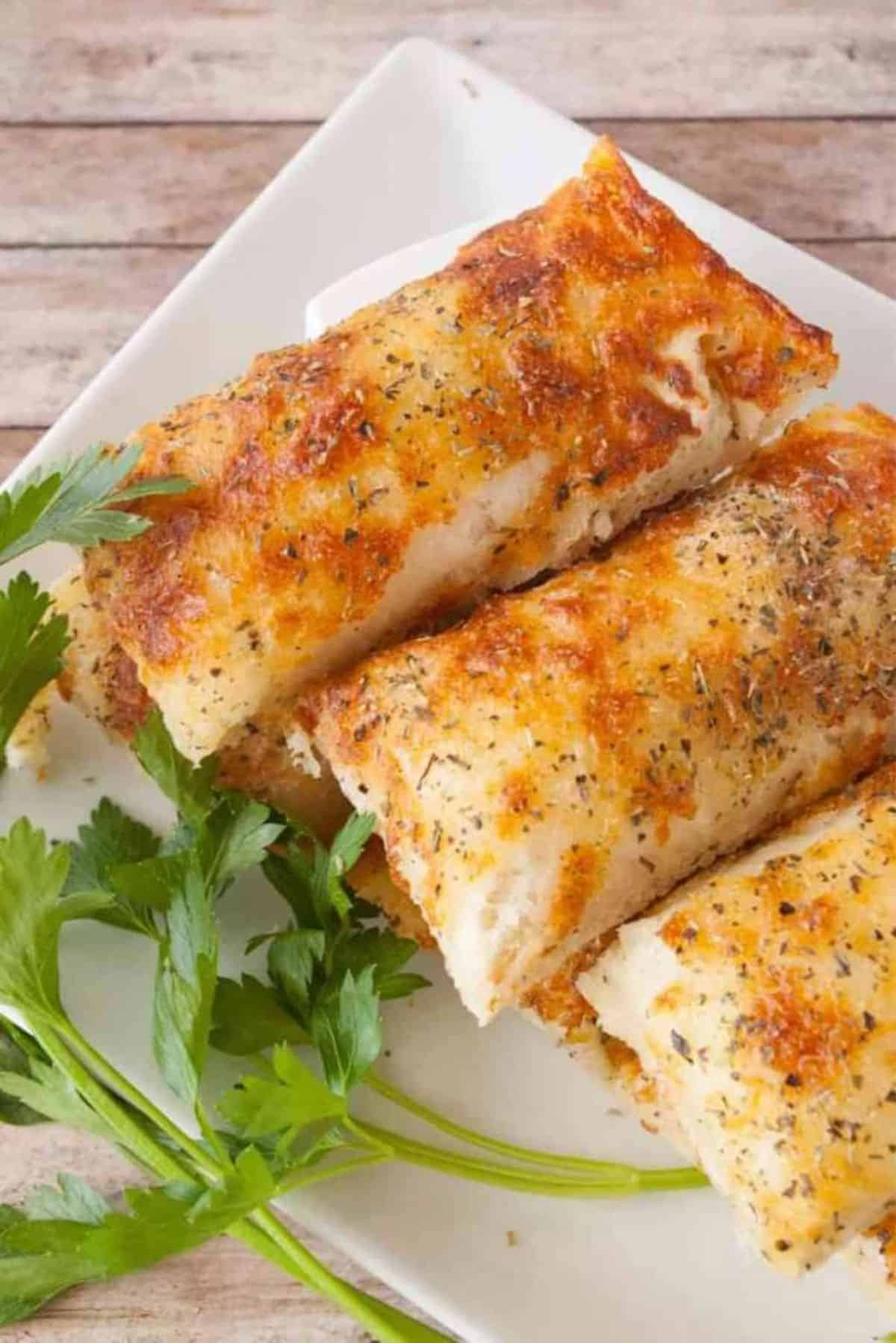 Its soft and gooey texture makes it easy to see why Little Caesar's cheese bread is so popular.
This copycat recipe aims to reproduce the deliciousness of this menu item with some crispy oven-baked bread, a generous amount of cheese, and some oregano for seasoning.
2. Easy Alfredo Sauce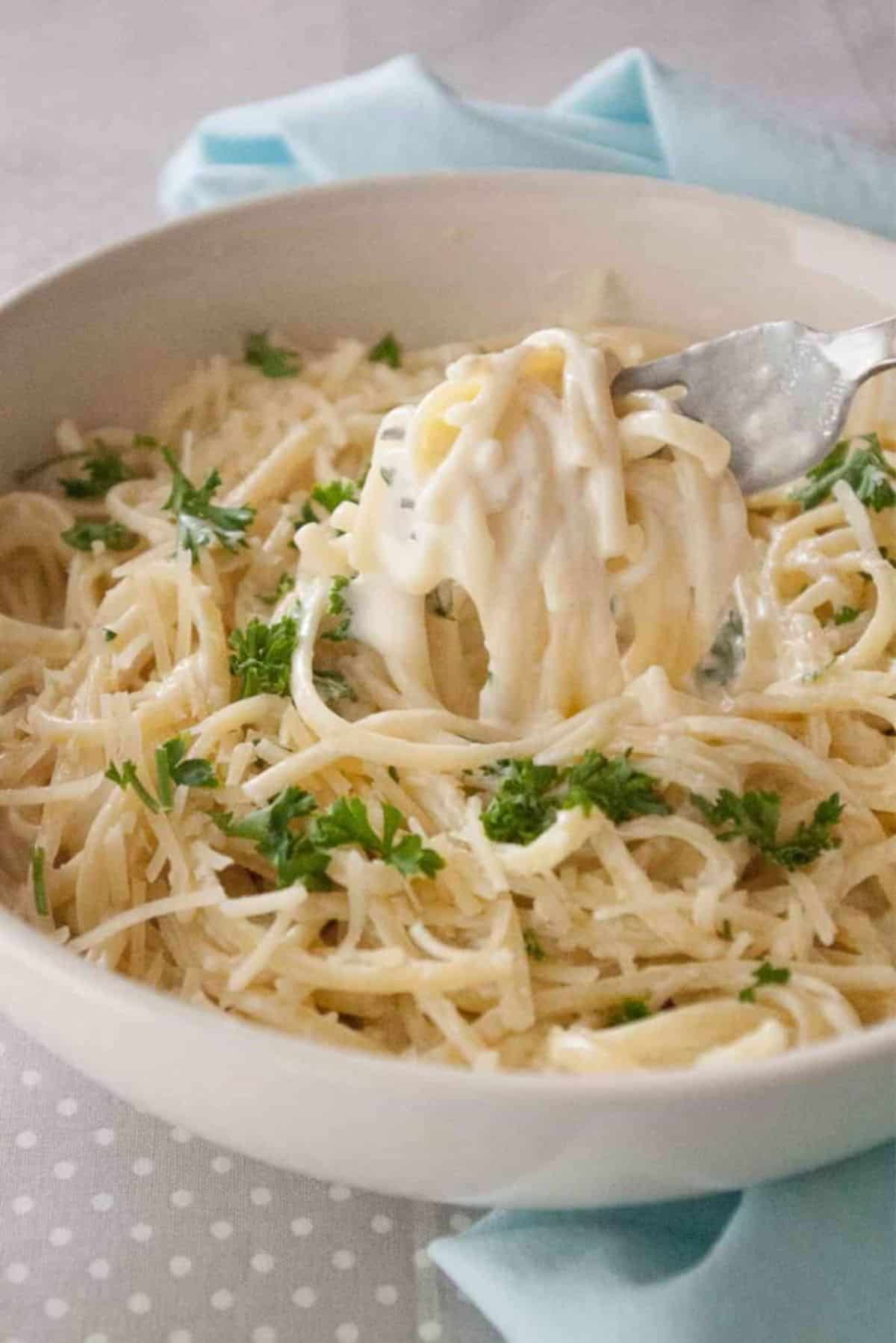 Alfredo pasta is a timeless Italian dish. It's the perfect comfort food with its creamy sauce and rich Parmesan flavor. This easy recipe is one of our favorite oregano recipes.
It will walk you through preparing a batch of delicious homemade Alfredo sauce. You'll learn how to make a typical Italian seasoning with a blend of oregano, marjoram, rosemary, and other herbs.
We recommend cooking a large batch of sauce and freezing small portions to make Alfredo pasta or chicken Alfredo whenever you feel like it!
3. Instant Pot Spicy Mac and Cheese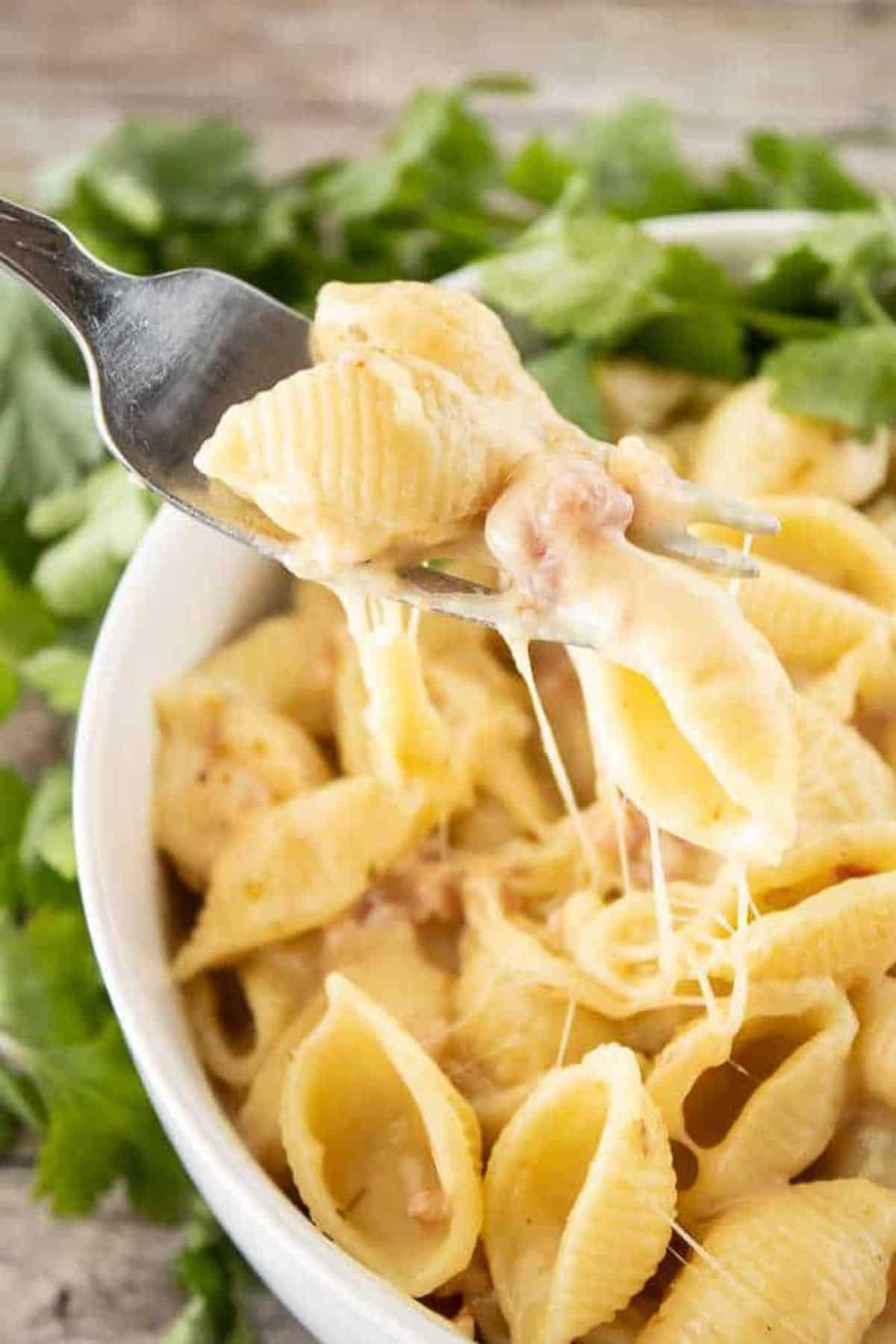 This instant pot mac and cheese comes together effortlessly and will quickly become a family favorite. Adding oregano brings out the lactic flavors of the milk and cheese while balancing the spicy notes from the pepper flakes. The result is a bold and spicy take on a classic recipe.
4. Garlic Butter Herb Rolls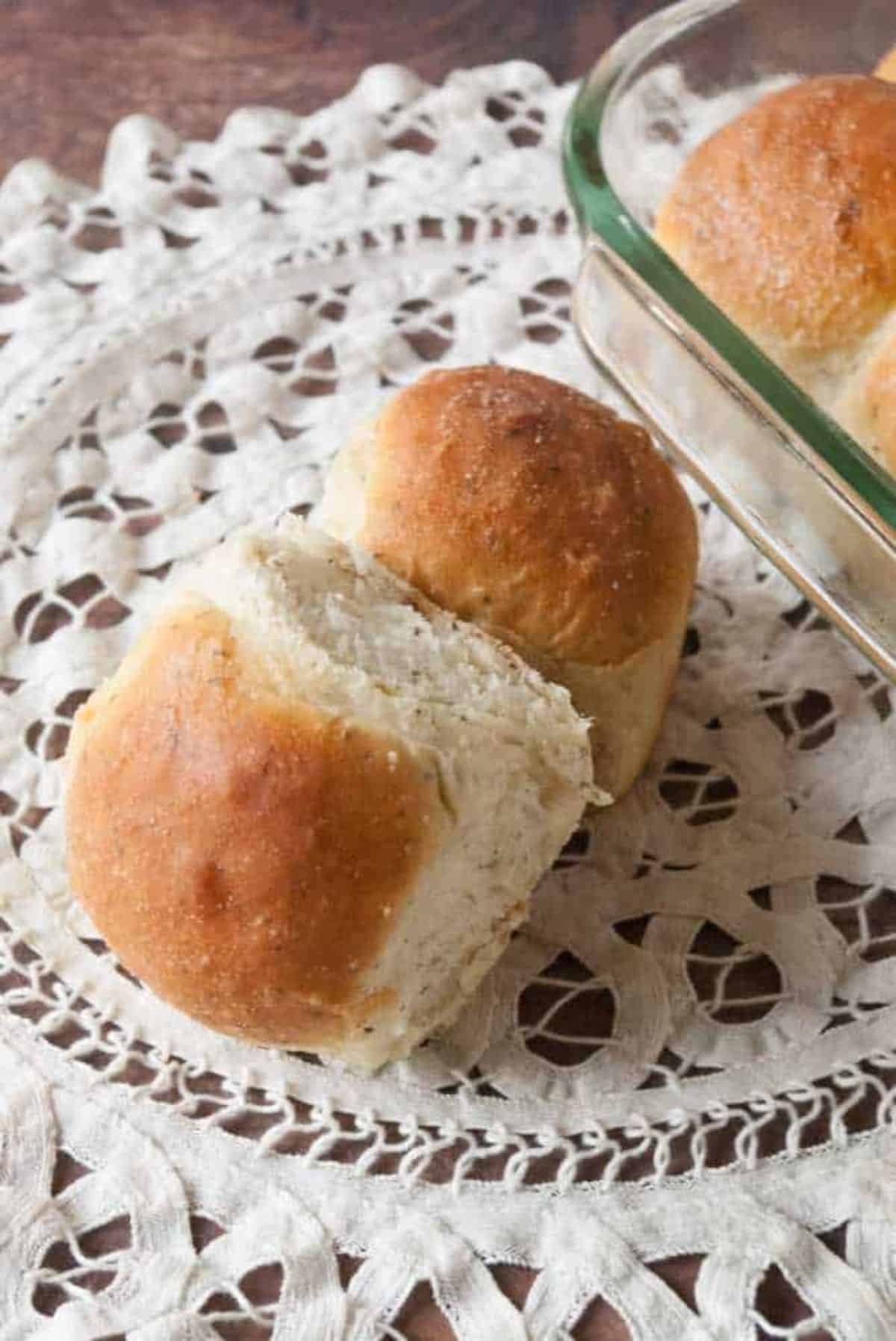 Turn some simple butter rolls into a side dish brimming with savory notes thanks to this simple recipe! While the recipe recommends store-bought Italian seasoning, you can customize these delicious dinner rolls by creating your blend of herbs.
A touch of oregano will complement the garlic butter, and you can add some basil, thyme, or coriander for the perfect mix of earthy and tangy herbs.
5. Orzo Rice Pilaf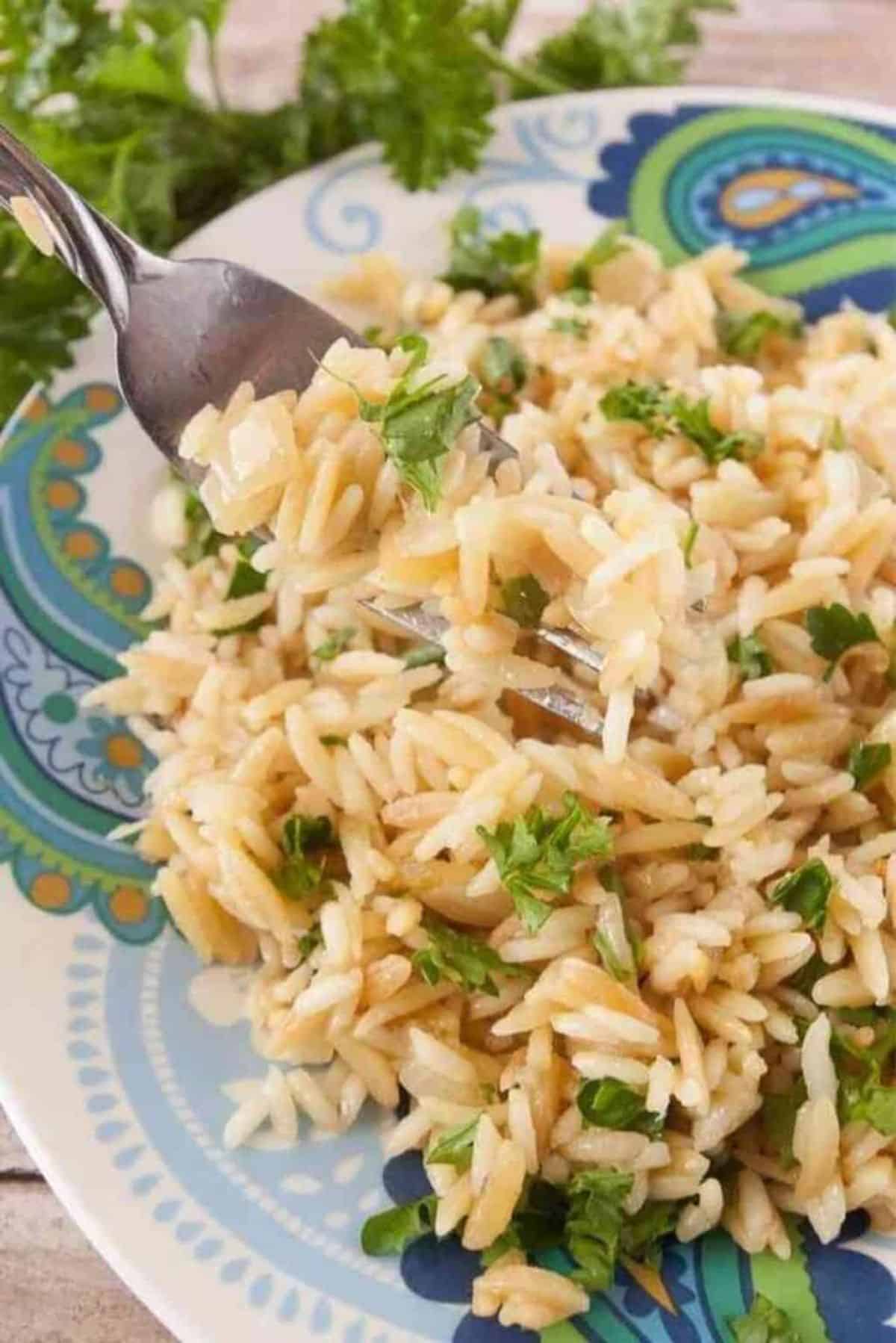 This recipe mixes orzo pasta and rice for a hearty take on rice pilaf. You can easily customize this recipe by adding mushrooms, vegetables, or herbs.
The use of chicken broth creates a salty and savory base, and you can enhance these flavors by sprinkling some fresh oregano before serving this dish.
You can also blend Italian herbs like oregano, basil, and marjoram to add a Mediterranean-inspired twist to this recipe.
6. Slow Cooker Italian Mushrooms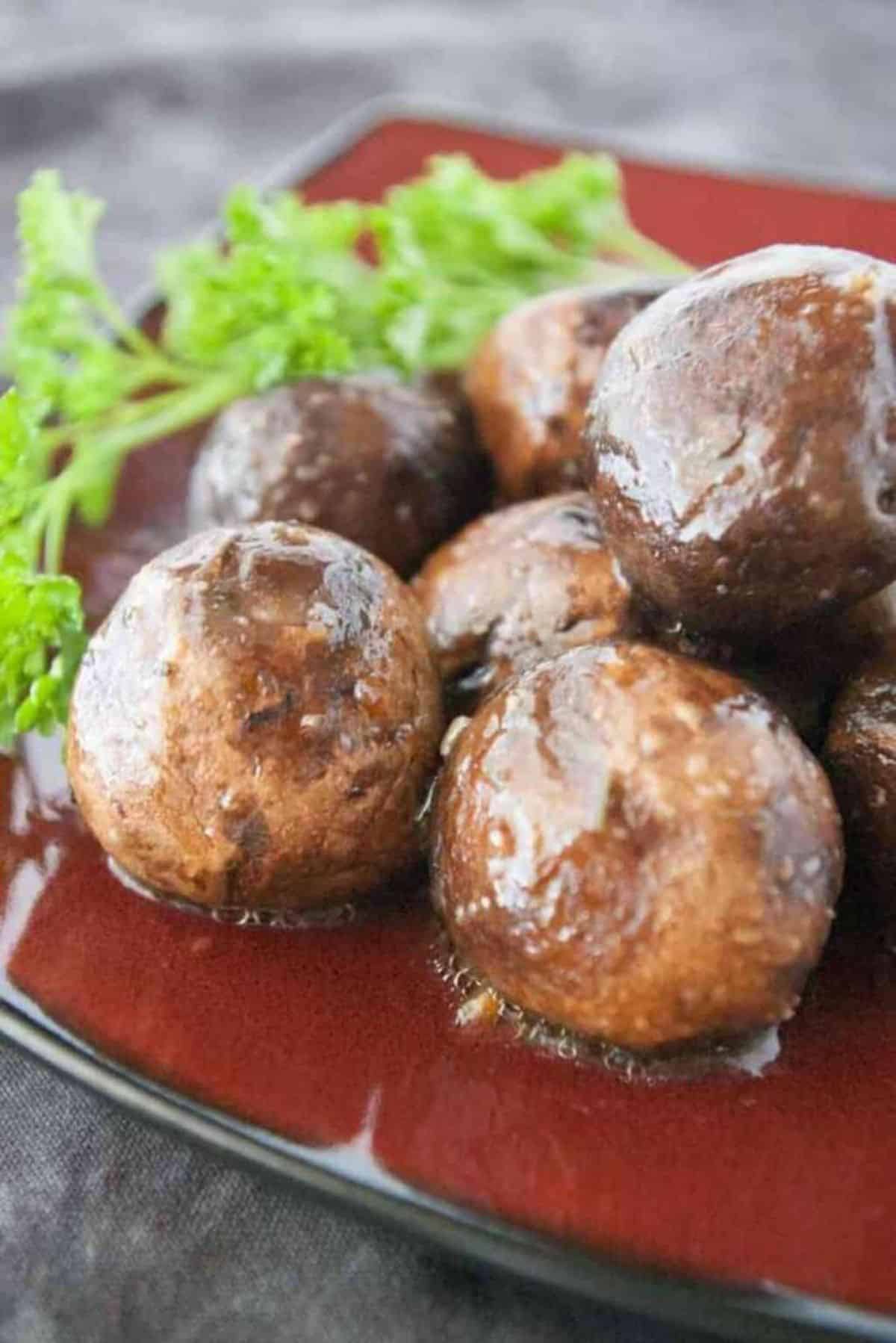 Mushrooms have a pungent and earthy taste that goes well with the aromatic flavor profile of oregano. This slow cooker recipe calls for garnishing with fresh parsley before serving, but you can substitute this herb for oregano for a bolder taste.
7. Light and Easy Tomato Soup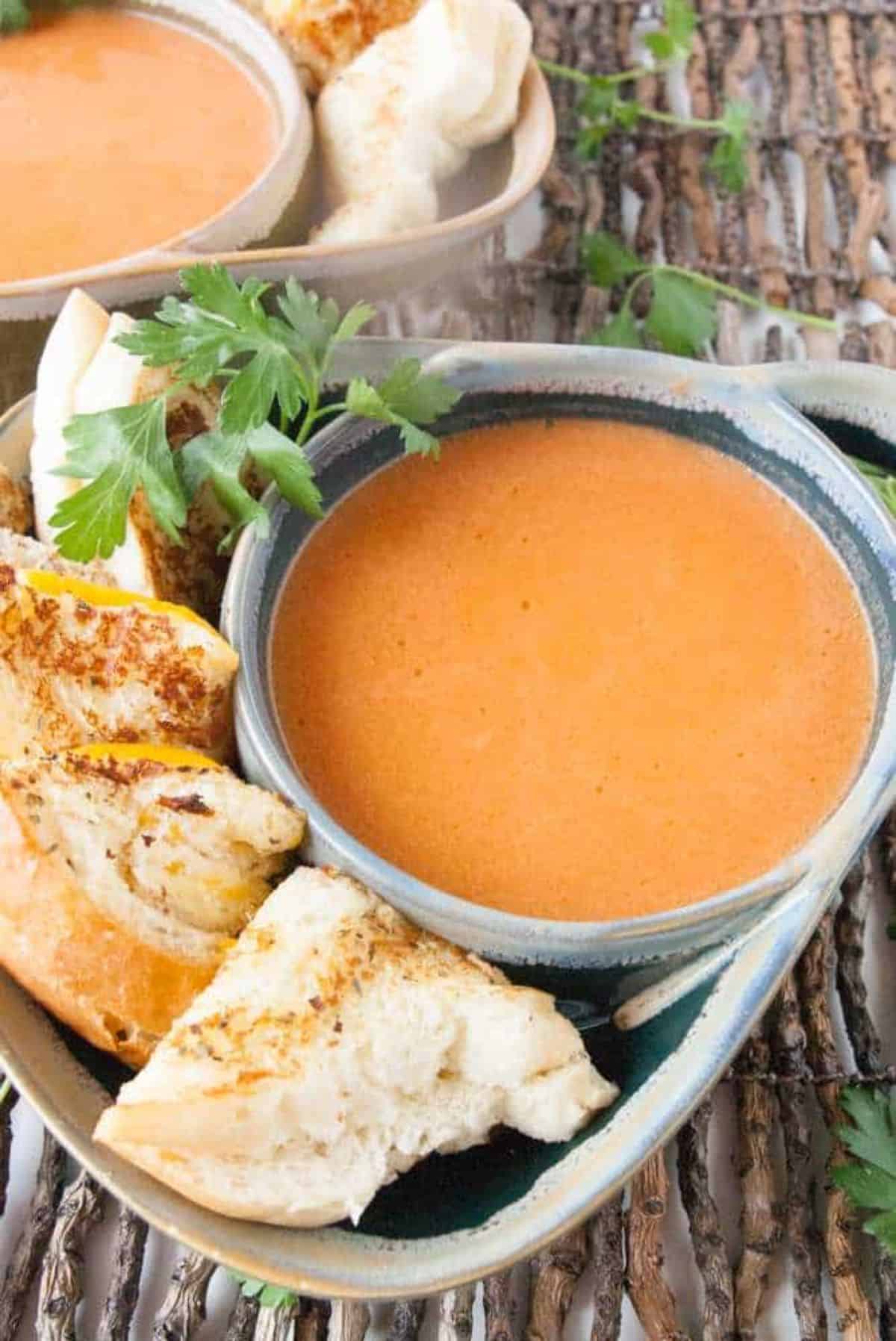 Take this simple tomato soup recipe to the next level by adding some herbs! This recipe explains how to make a creamy and tangy soup base, but you can easily customize it by adding some oregano for a Mediterranean taste.
Try serving this delicious soup with the garlic butter bread roll listed above!
8. Baked Ziti With Sausage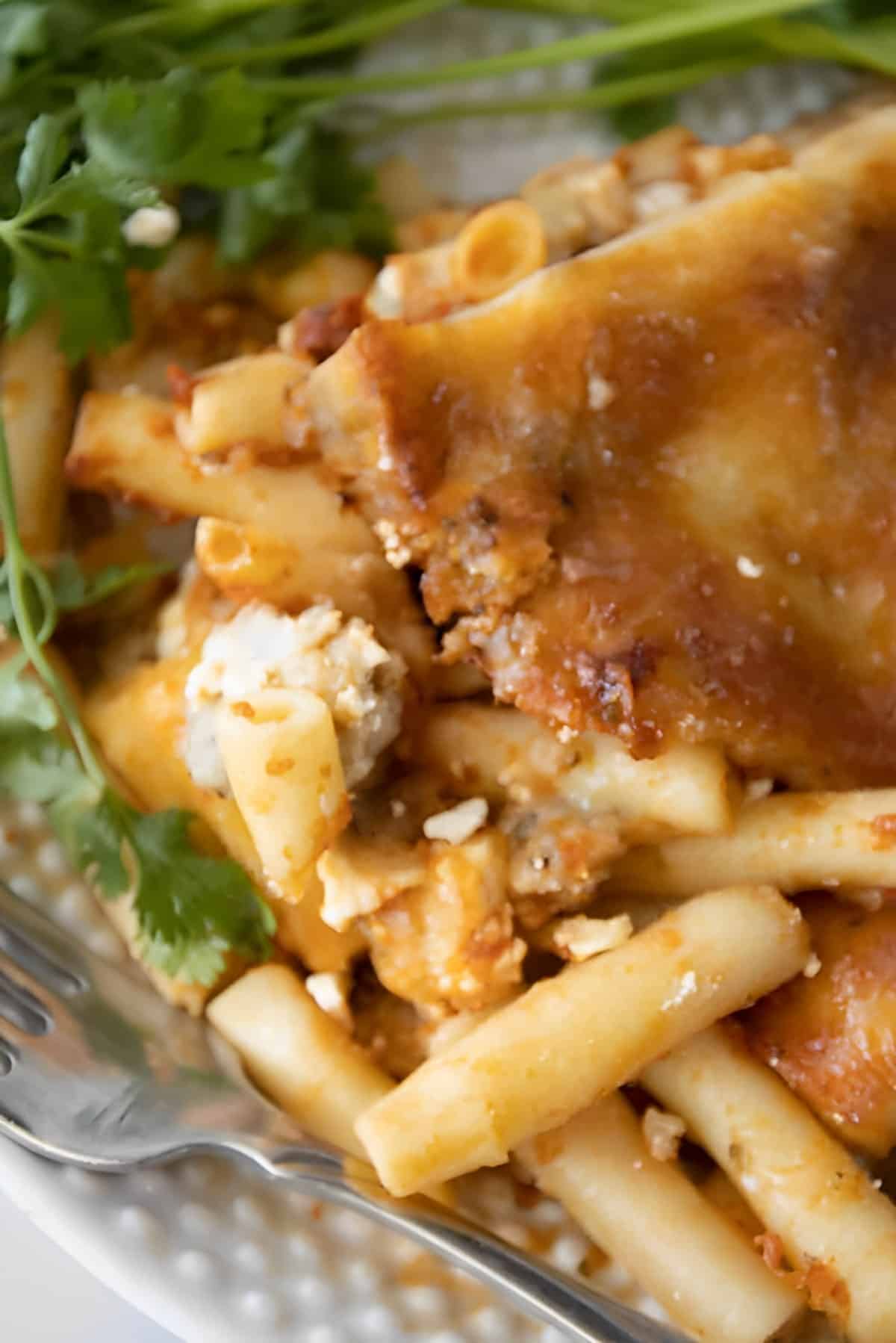 Baked Ziti is a classic Italian dish. The savory sausage comes with creamy cheese and tangy pasta sauce for an explosion of taste.
If you're using regular sausage instead of Italian sausage, add some oregano and a few other herbs and spices to add a kick to this dish!
9. Three Cheese Manicotti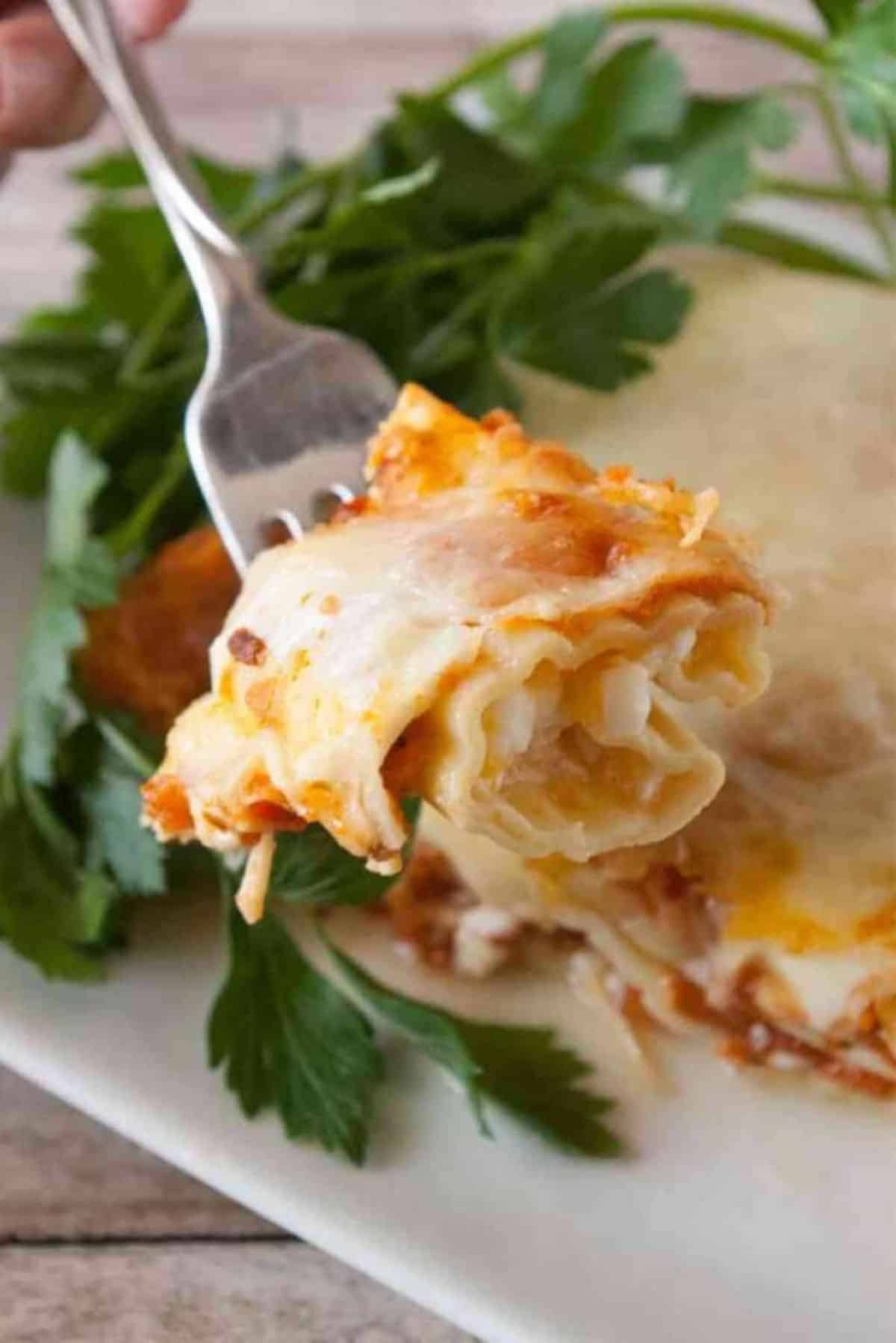 This hearty pasta dish uses garlic powder, onion powder, and Italian seasoning to balance the lactic flavor of the mozzarella, parmesan, Colby, and cottage cheese.
You can customize this recipe and introduce some earthy notes by sprinkling some fresh oregano before serving.
10. Fried Zucchini Chips
These healthy and crunchy chips will quickly become a favorite snack. Since zucchini has a mild taste, we recommend experimenting with this recipe and adding your favorite herbs and spices.
Adding some dried oregano to the coating mix will infuse the chips with a rich and pungent taste, resulting in a delicious savory snack.
11. Lemon Oregano Pesto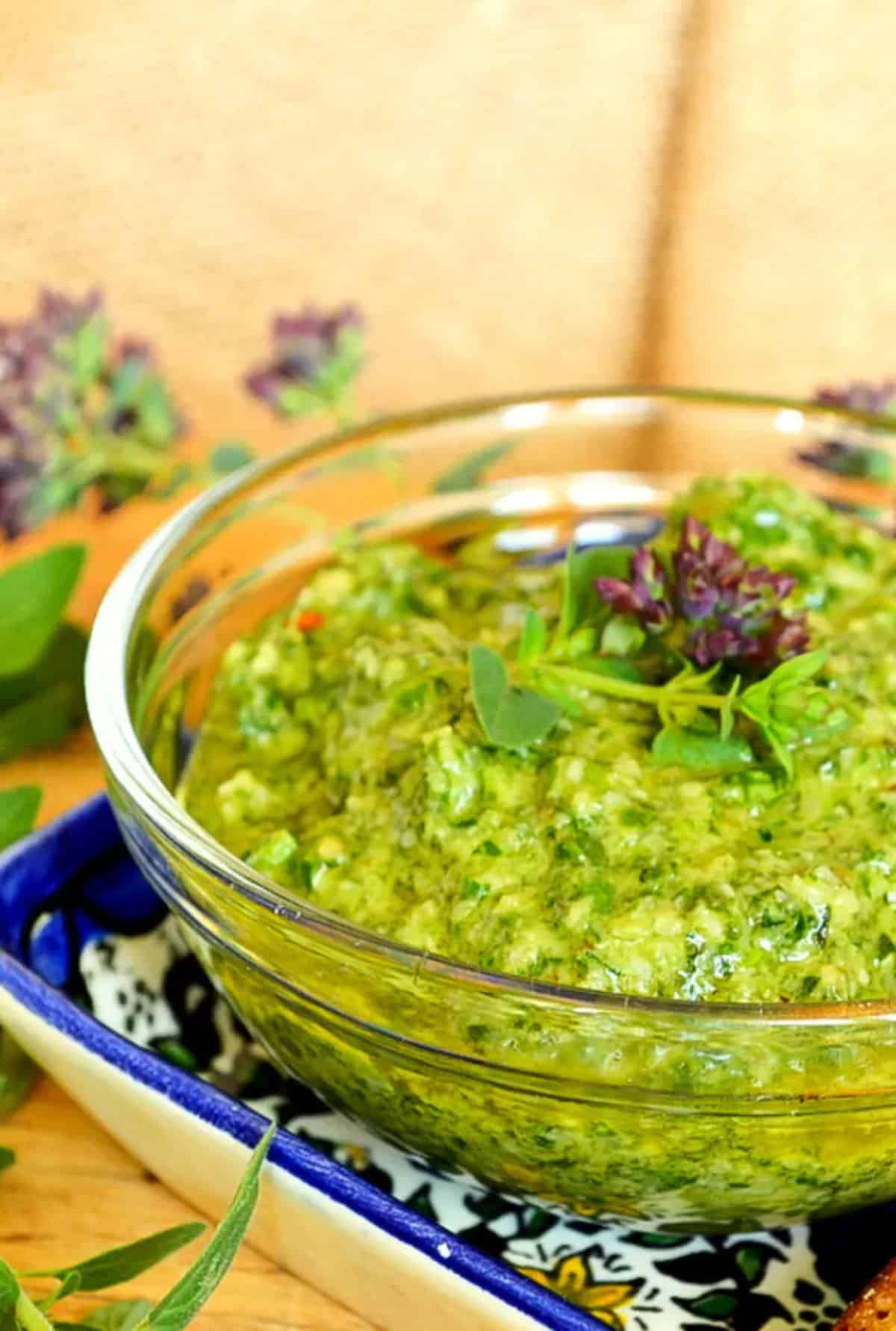 This delicious pesto will add a kick to your fish or chicken dishes. It's also a fun addition to sandwiches and makes a great dipping sauce for raw vegetables.
This pesto is easy to make, and the mix of lemon and oregano can turn any dish into a Mediterranean-inspired creation.
12. Oregano Garlic Pizza Dough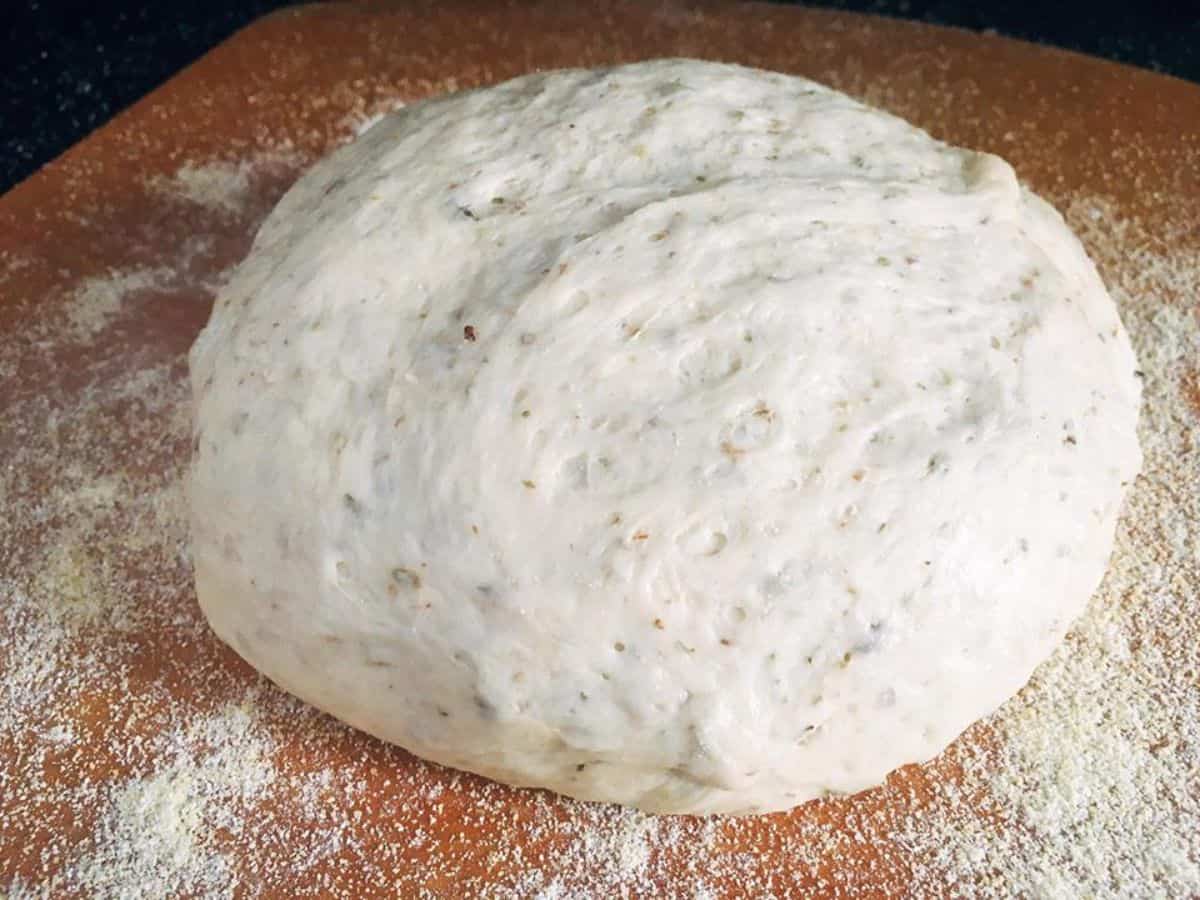 Are you a fan of homemade pizza? Learn how to infuse your pizza dough with earthy flavors by adding oregano and garlic before baking it.
Don't let the idea of making homemade pizza dough intimidate you. It's easier than you think, and the possibilities are endless.
13. Chimichurri Sauce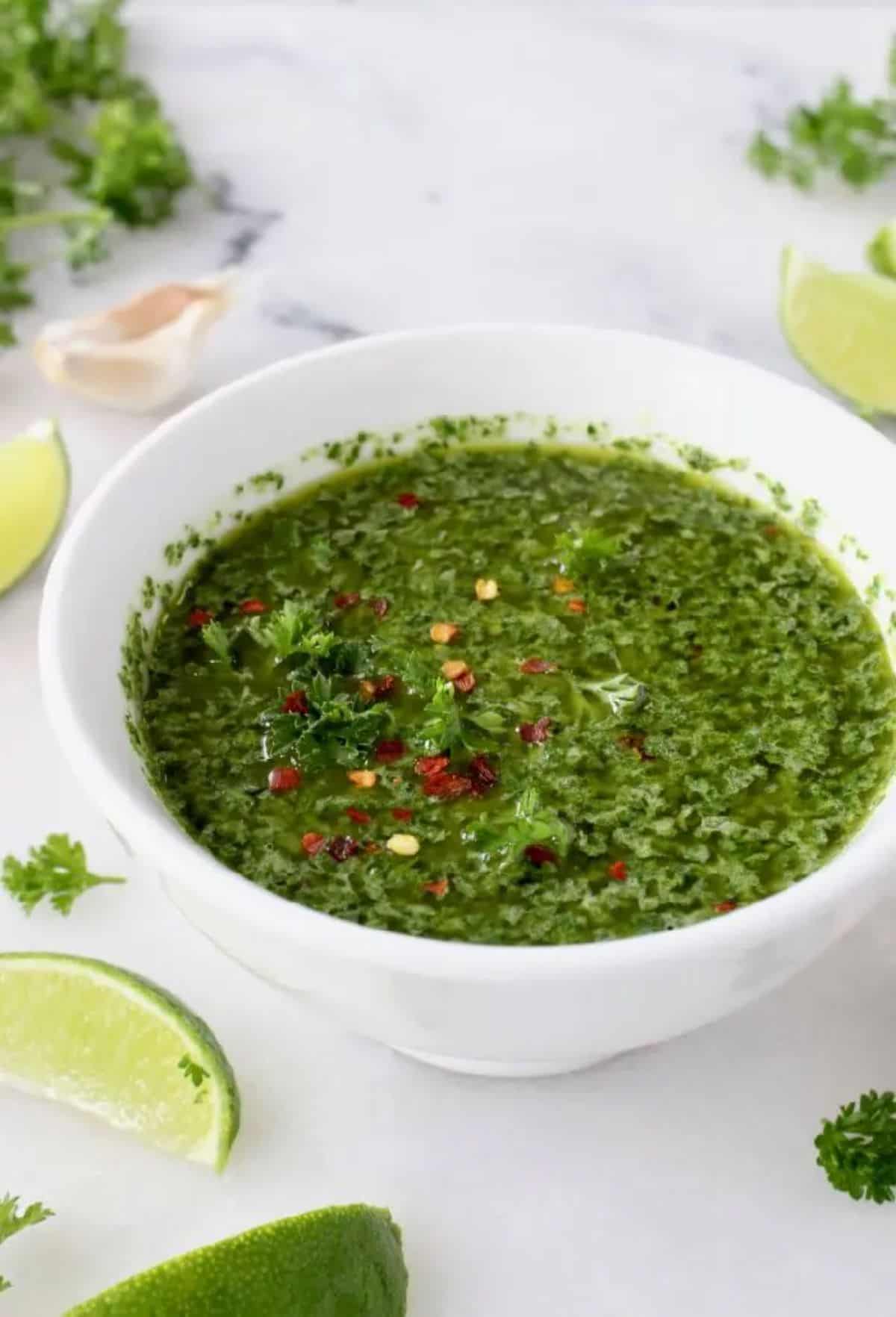 This classic Argentinian sauce is the perfect companion to a juicy grilled steak. This chimichurri sauce recipe uses simple ingredients like oregano, parsley, and garlic to create a flavorful condiment you'll want to serve at your next backyard barbecue.
14. Mediterranean Salad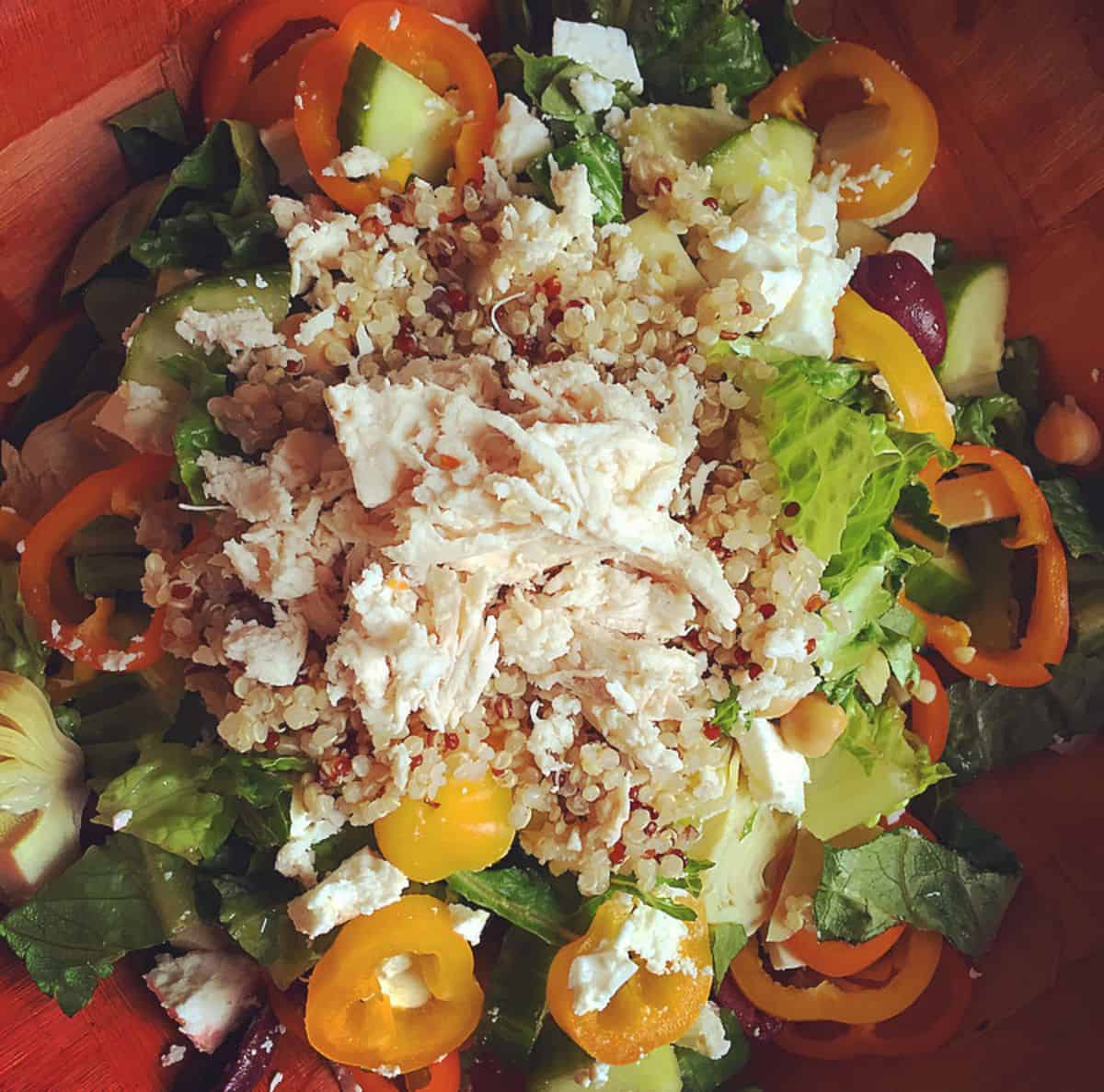 This Mediterranean salad is a healthy and delicious lunch option that will keep you returning for more. You can easily customize it with seasonal greens and vegetables, and the lemon oregano vinaigrette will quickly become your new favorite salad dressing.
15. Roasted Broccoli Salad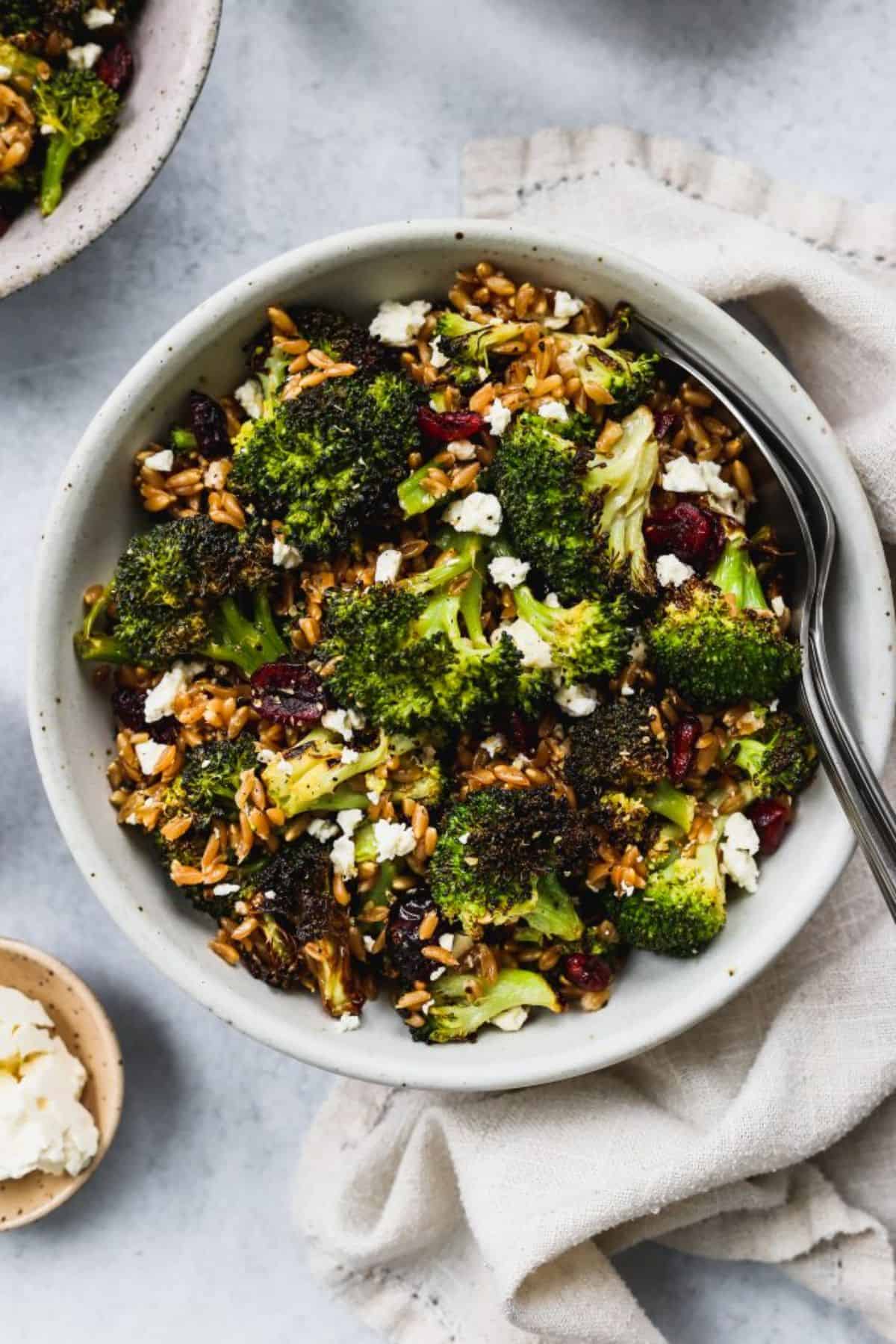 Roasting broccoli brings out the vegetal and bitter flavor of this ingredient. This sophisticated recipe calls for using dried cranberries to balance the bitter taste. You'll also learn how to make a rich and pungent salad dressing with red wine vinegar and dried oregano.
16. Slow-Roasted Greek Potatoes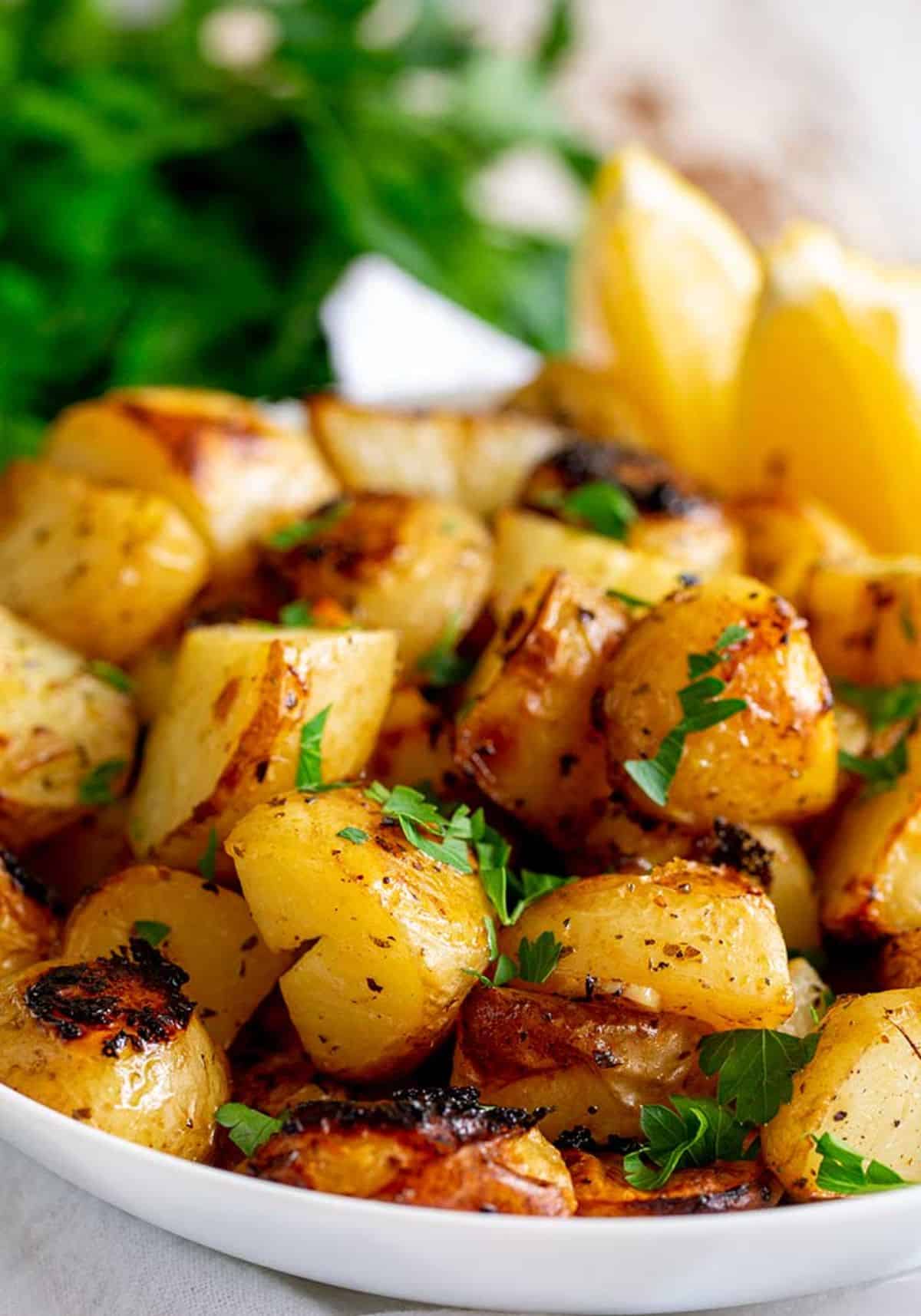 Slow-roasted potatoes are the perfect side dish. These Greek-inspired potatoes have an amazingly complex flavor thanks to the mix of lemon zest, garlic, and dried oregano. Serve them with your favorite Mediterranean fish or chicken dishes!
17. Green Chicken and Orzo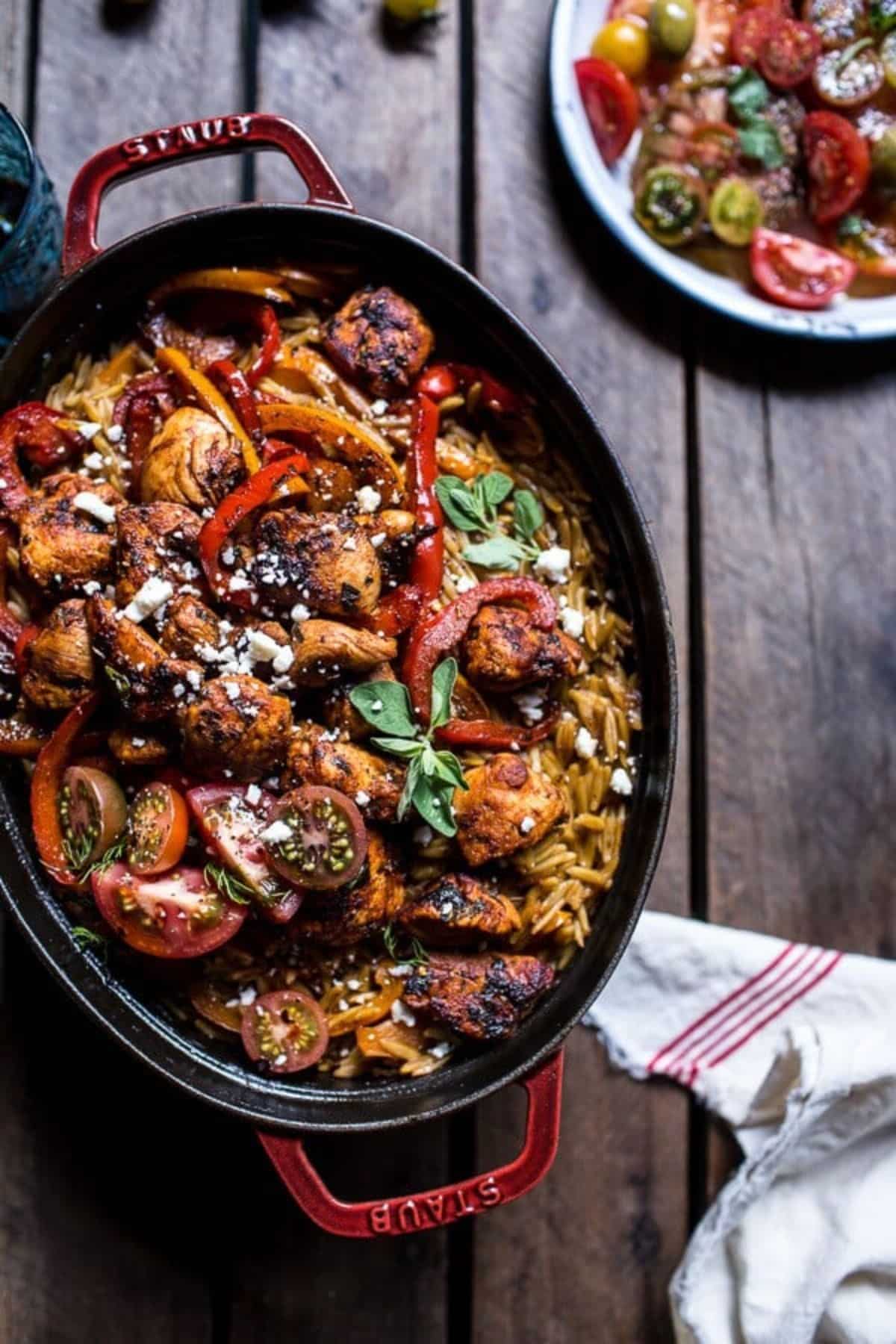 This one-pot meal is a quick and easy recipe that the entire family will love. It's a delicious chicken dinner that uses oregano to enhance the meat's mild flavor, while the simmered tomatoes result in a rich and earthy dish.
18. Cheddar and Herb Biscuits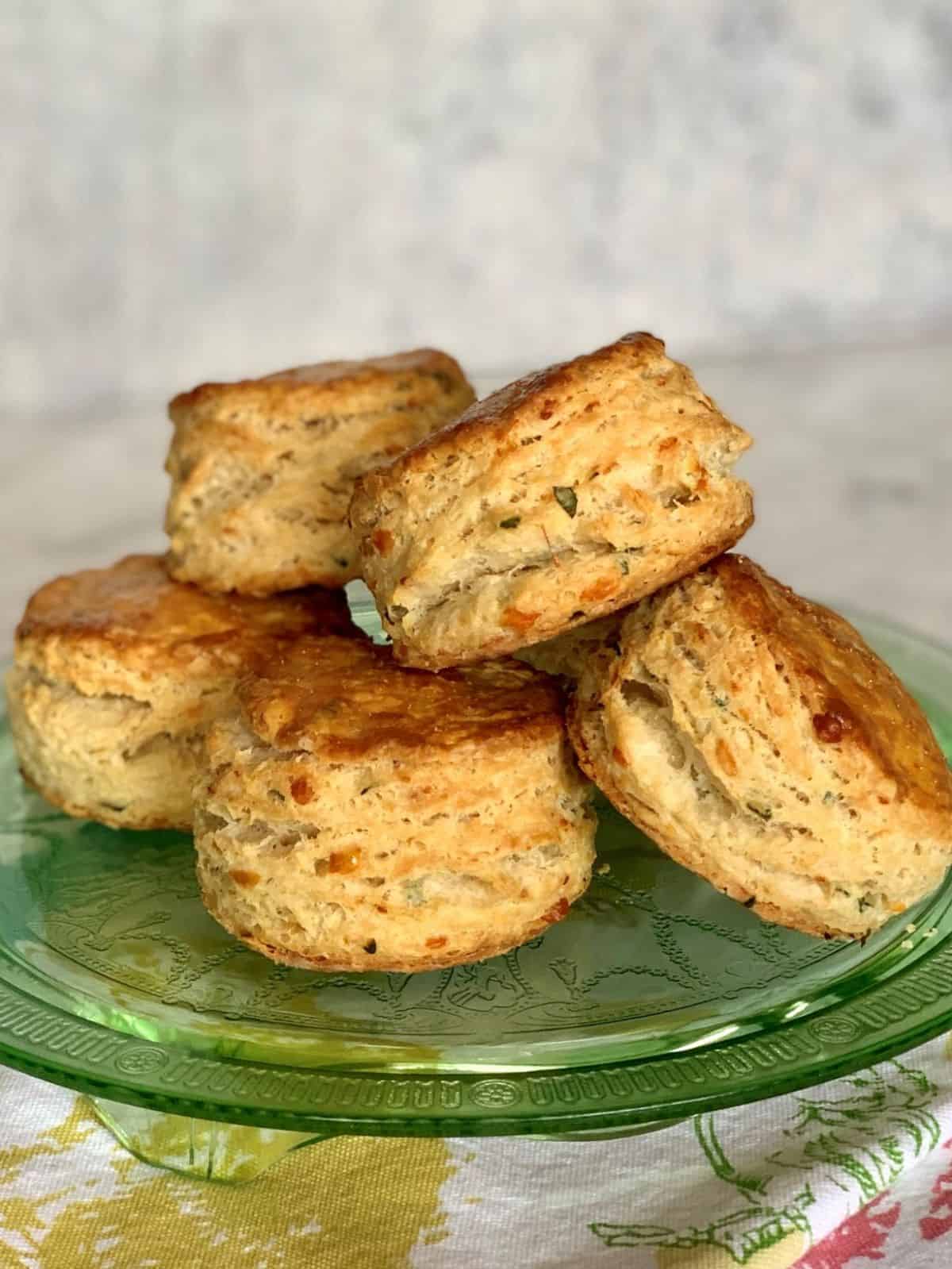 These savory biscuits are easy to make and freeze well. You can add any herbs of your choice, but we recommend using oregano because the savory taste of this herb works well with the sharp taste of the cheddar.
These flavorful and cheesy biscuits are the perfect appetizers to wow your guests!
19. Garlic Spaghetti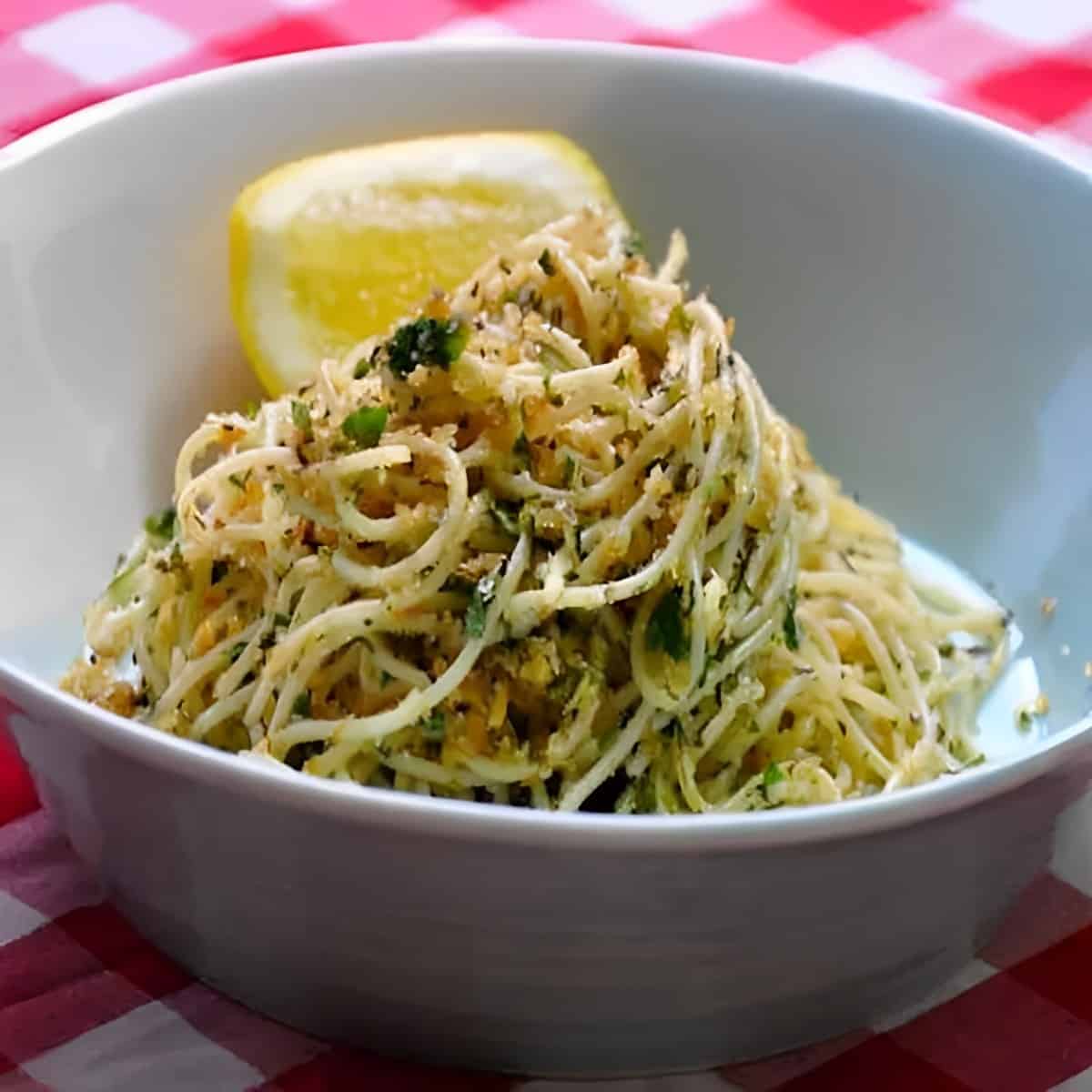 This garlic spaghetti comes together effortlessly. It's the perfect comfort food, and herbs and parmesan will turn this simple dinner into an Italian-inspired feast.
The recipe calls for dried oregano, an excellent choice for balancing the rich parmesan cheese with a slightly bitter and pungent flavor.
20. Greek Instant Pot Leg of Lamb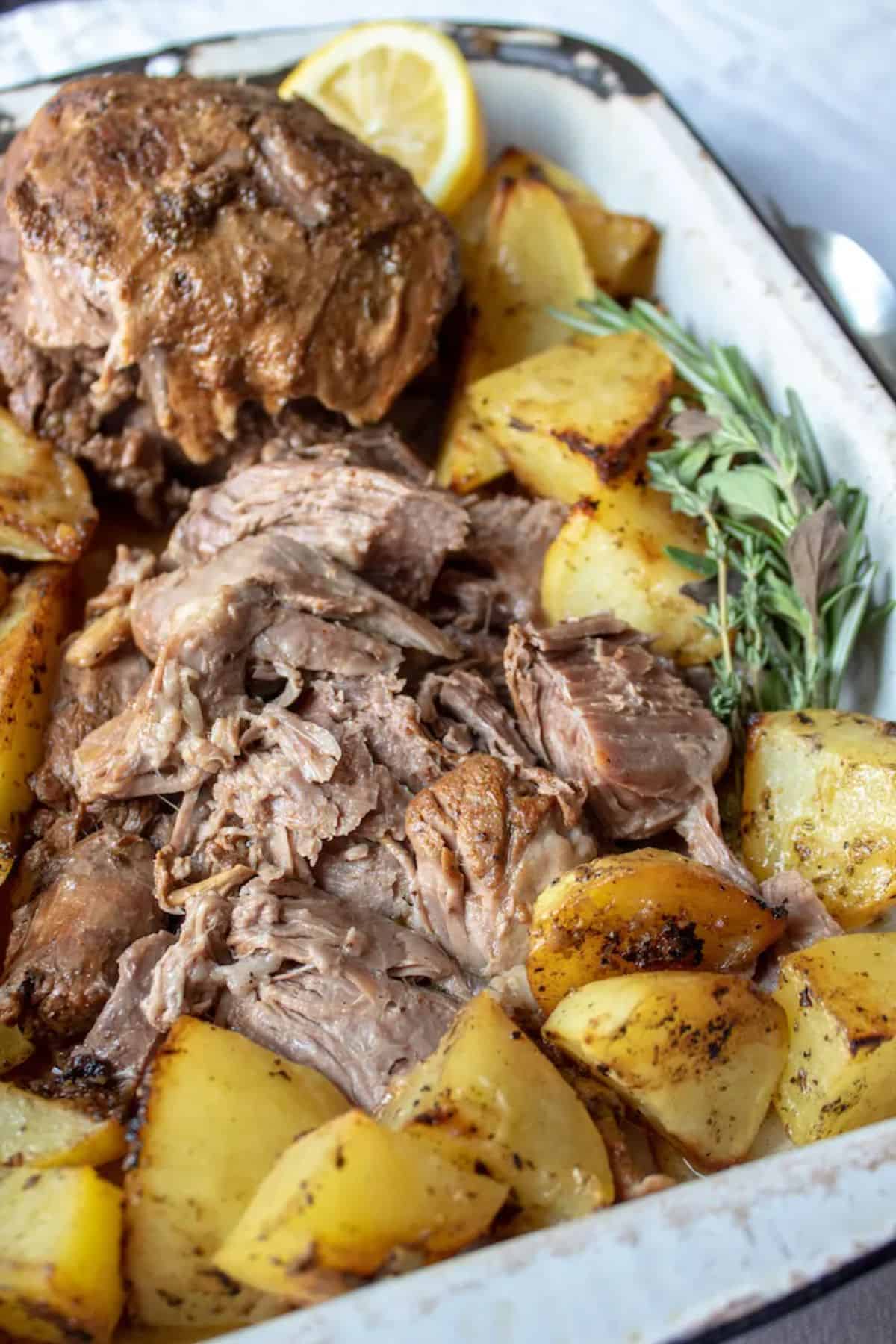 Cooking a leg of lamb is a fun way to celebrate a special occasion or simply to serve your guests something unusual. This leg of lamb recipe is easy to follow, and you'll get delicious fall-of-the-bone meat infused with bold oregano and other Greek-inspired flavors.
21. Focaccia Bread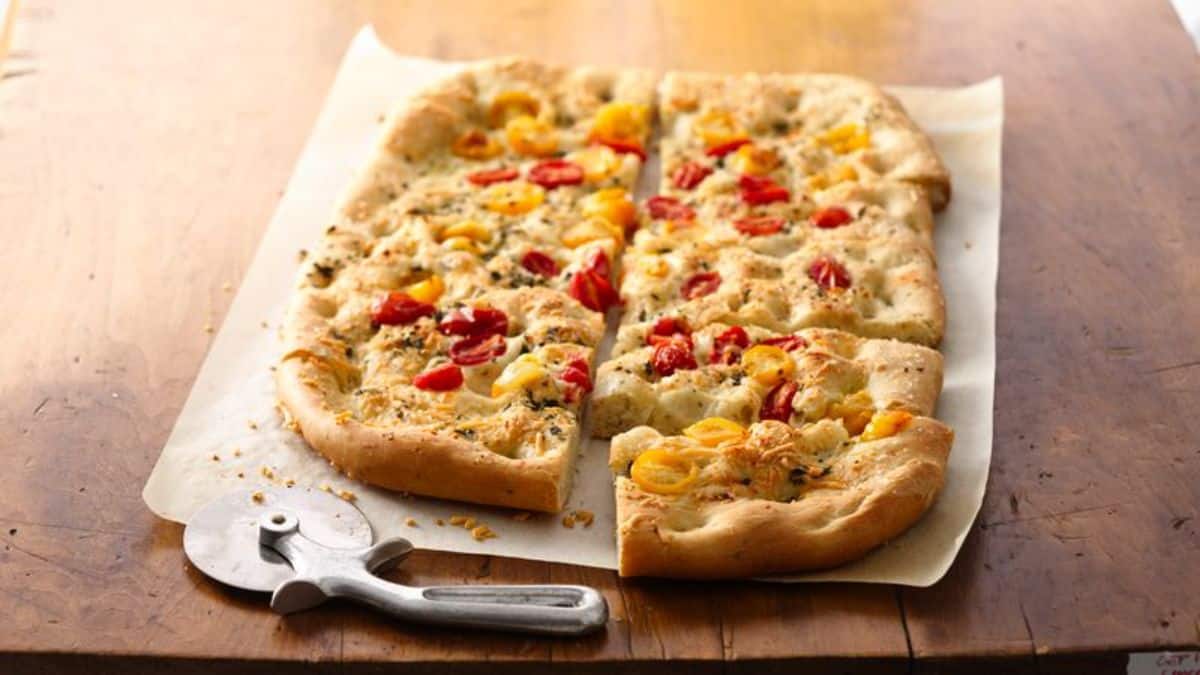 Focaccia is a traditional Italian flatbread with herbs and olive oil. It's a delicious side dish, but you can also use it to make Mediterranean-inspired sandwiches.
This focaccia recipe is a great place to start if you're new to making homemade bread, and you can experiment with different toppings and herbs.
22. Mediterranean Baked Fish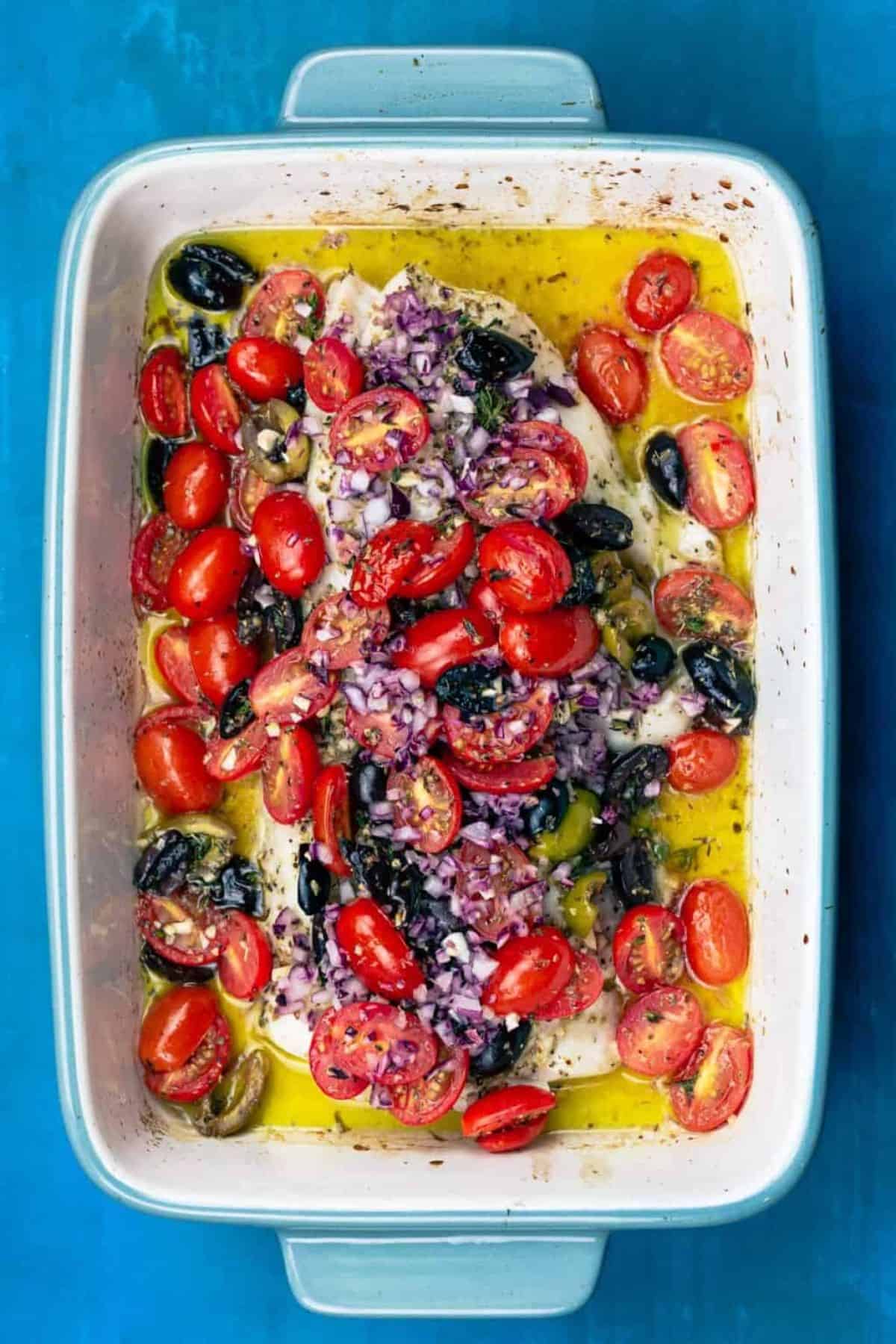 Baked fish is a quick and easy weeknight dinner that takes only a few minutes. This baked fish recipe uses a mix of traditional Mediterranean ingredients like olive oil, tomatoes, or oregano to infuse the mild and delicate flesh of the fish with bold flavors.
23. Eggplant Parmesan
Eggplant is a mild vegetable that tends to absorb the taste of other ingredients. It's the perfect vegetable for this mouth-watering recipe that uses a parmesan coating to infuse the eggplant with a rich flavor.
The recipe calls for serving the eggplant parmesan with a bold tomato sauce sprinkled with oregano to create a Mediterranean flavor profile.
24. Turkey Spaghetti Sauce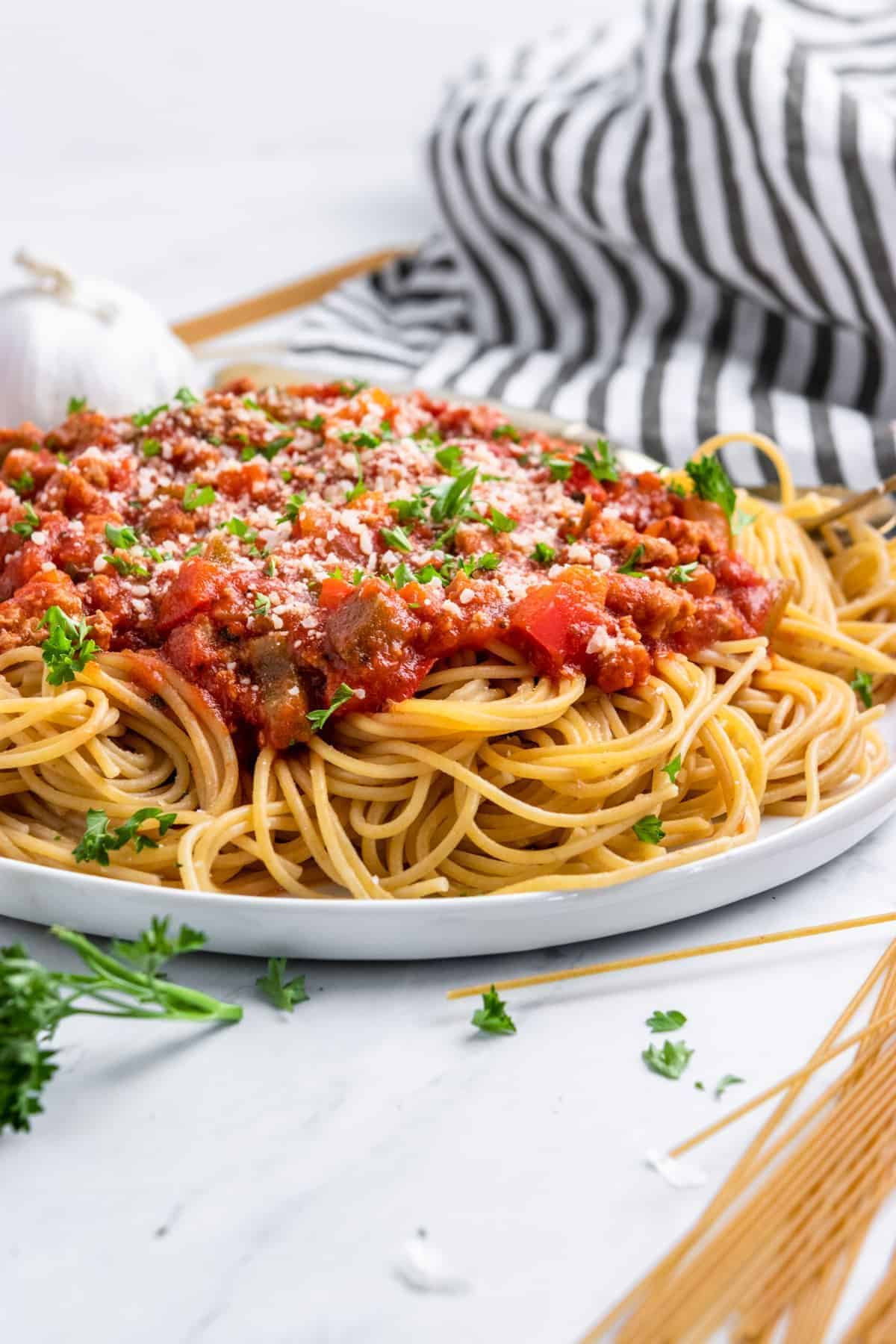 Turkey is a healthy alternative to ground beef for your favorite pasta dishes. This lean source of protein contains less saturated fat.
This delicious spaghetti sauce uses ground turkey, crushed tomatoes, oregano, basil, and other ingredients that simmer together for a flavorful result.
25. Zucchini Fresh Oregano Soup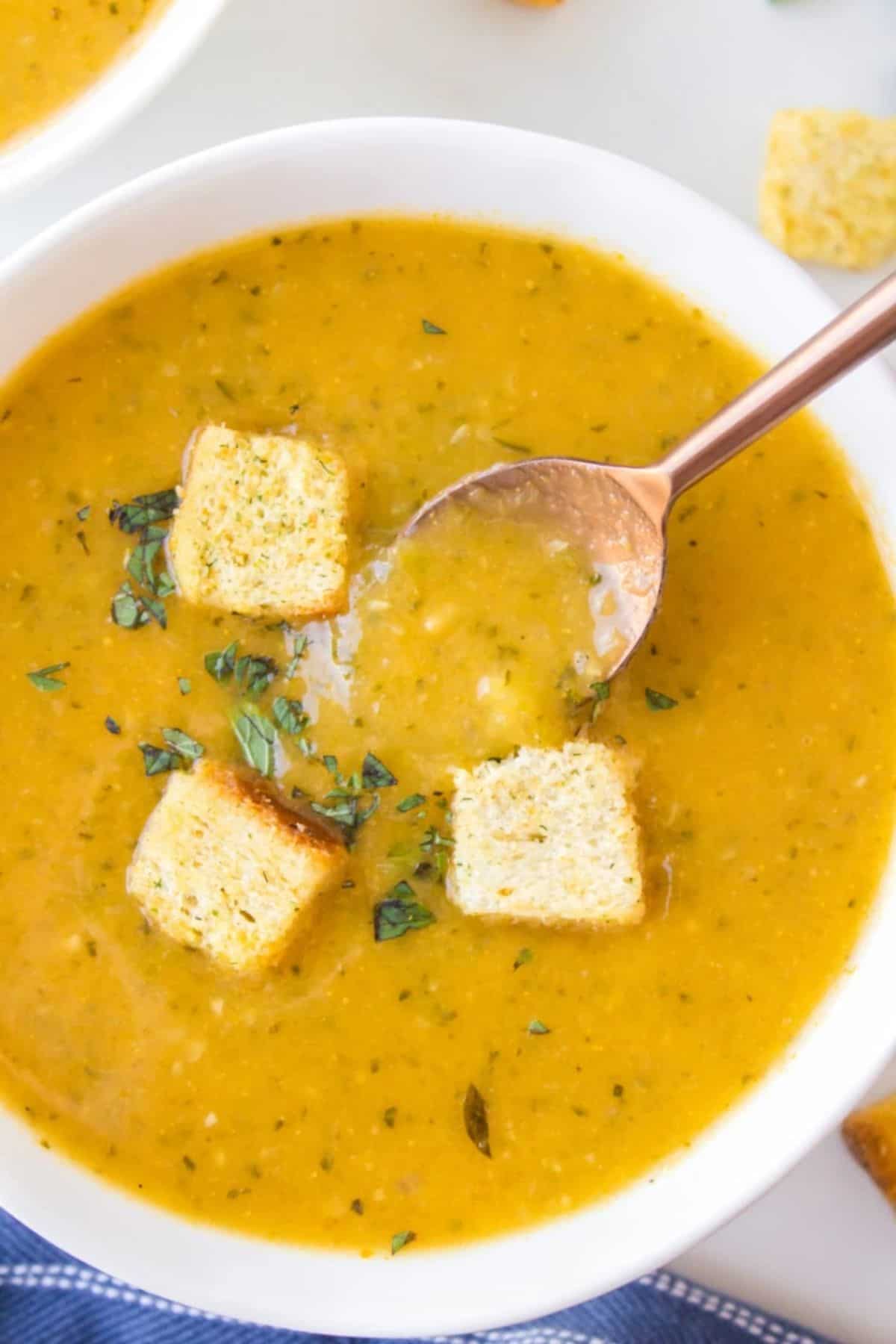 Fresh oregano's pungent and earthy taste is the perfect companion to the zucchini's mild and slightly sweet flavor. This delicious soup recipe combines these two ingredients for the ultimate wintertime comfort food.
26. Easy Lamb Marinade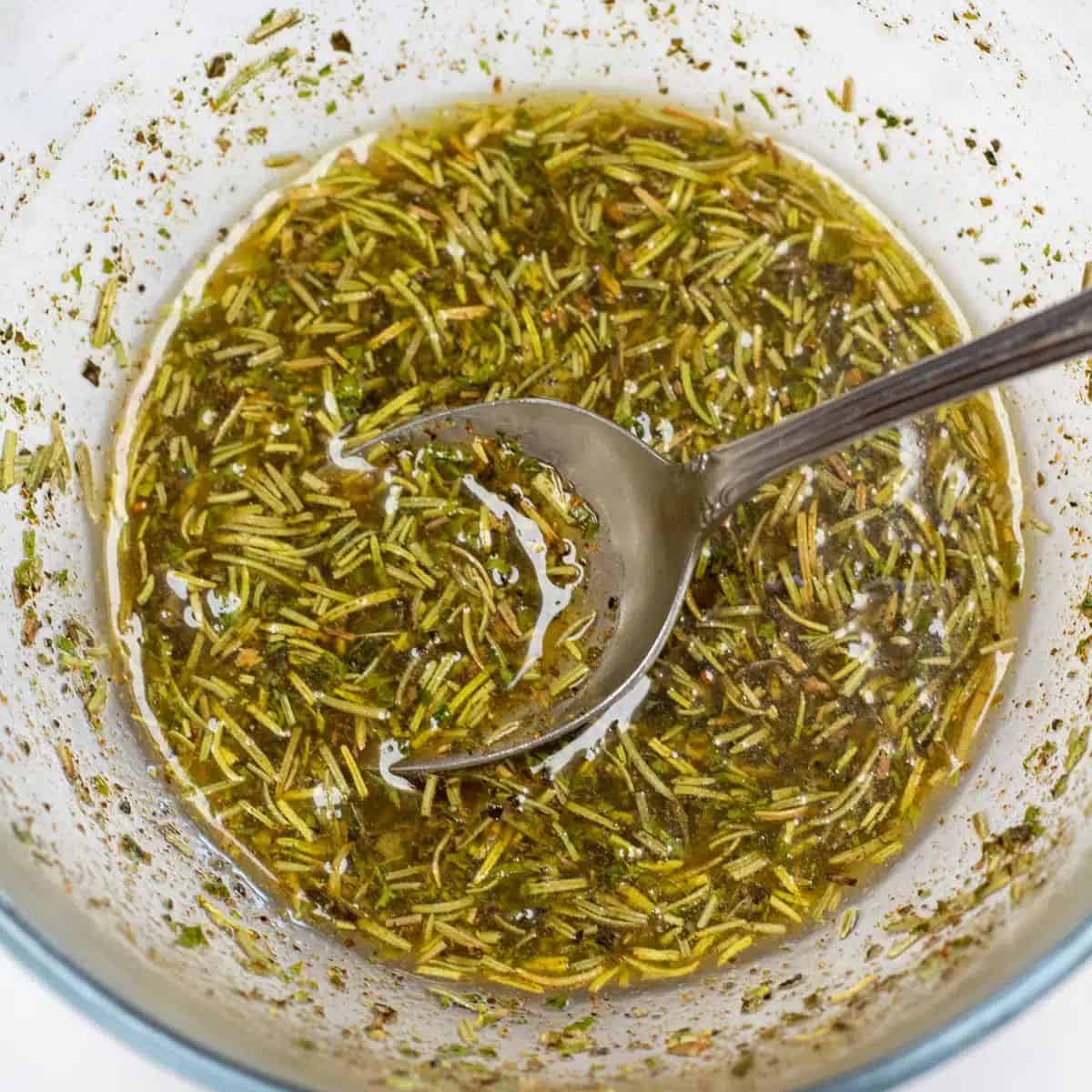 Letting meat marinate for a few hours before cooking will open up a new world of flavors. This easy lamb marinade uses a few ingredients you probably have on hand, like oregano, thyme, or lemon juice.
Whether you want to roast, bake, smoke, or sear the meat, this marinade instantly adds a Mediterranean flavor to the lamb.
27. Instant Pot Moroccan Lamb Stew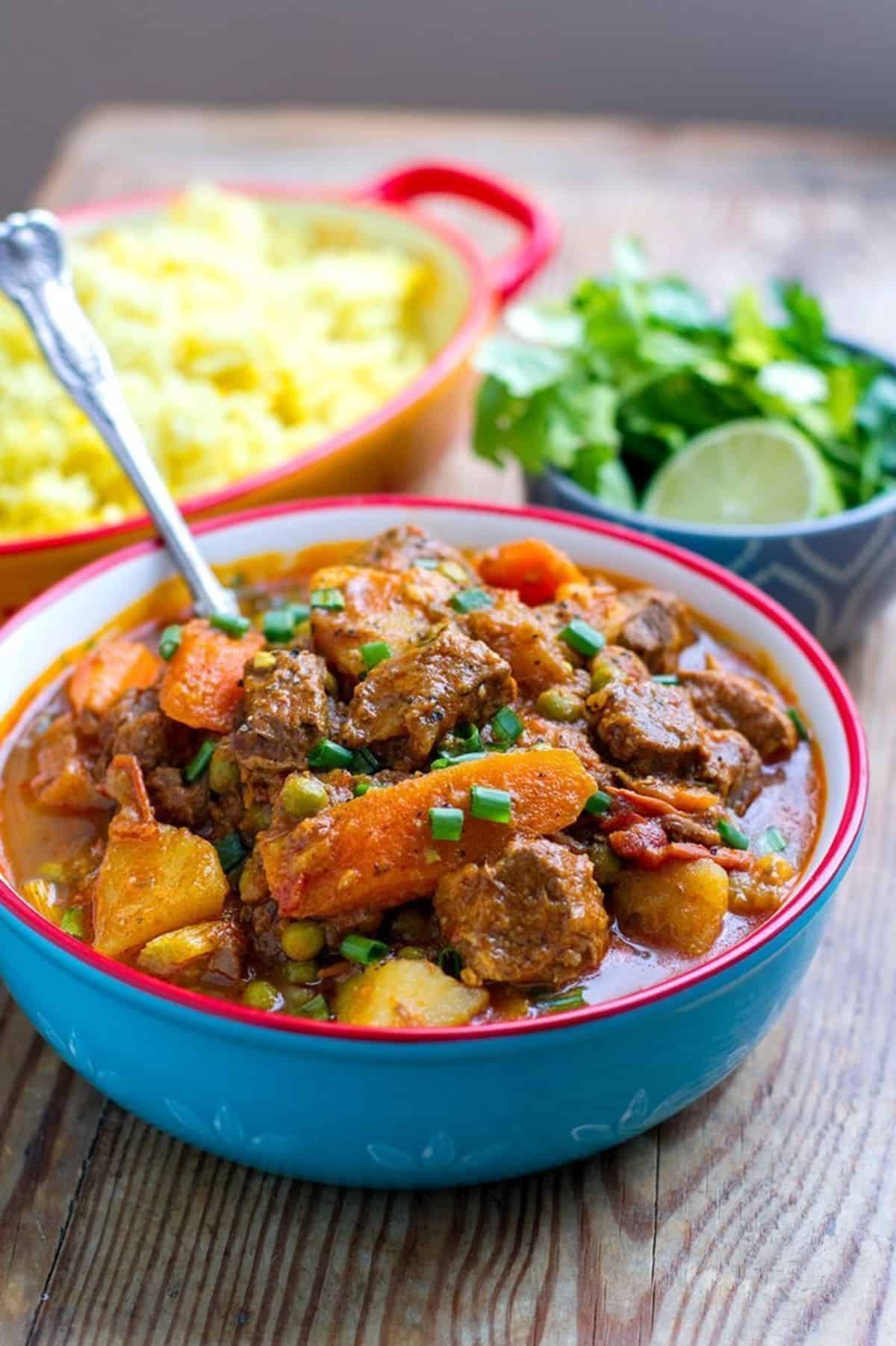 With its curry powder, chili flakes, cinnamon powder, and oregano, this instant pot recipe is a bold take on a traditional Moroccan dish. We like the idea of cooking a lamb stew in an instant pot since it easily prevents the meat from dehydrating.
28. Lemon Oregano Chicken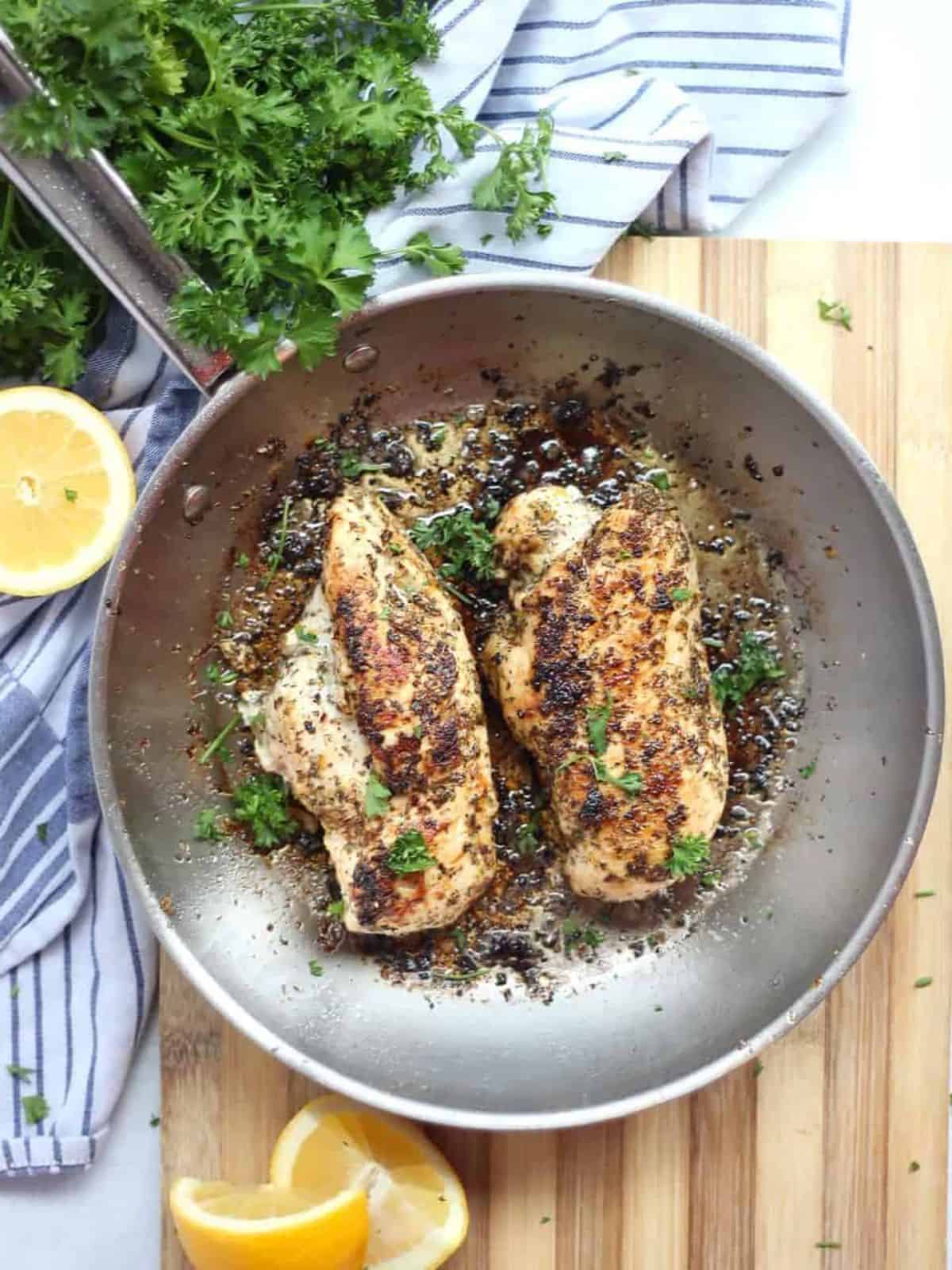 This lemon oregano chicken recipe turns simple chicken breasts into a five-star dish worthy of an upscale restaurant. All you need to do is add oregano, lemon juice, garlic, and oil to a saucepan or oven dish. This combination will infuse the chicken with rich and complex flavors.
29. Roasted Branzino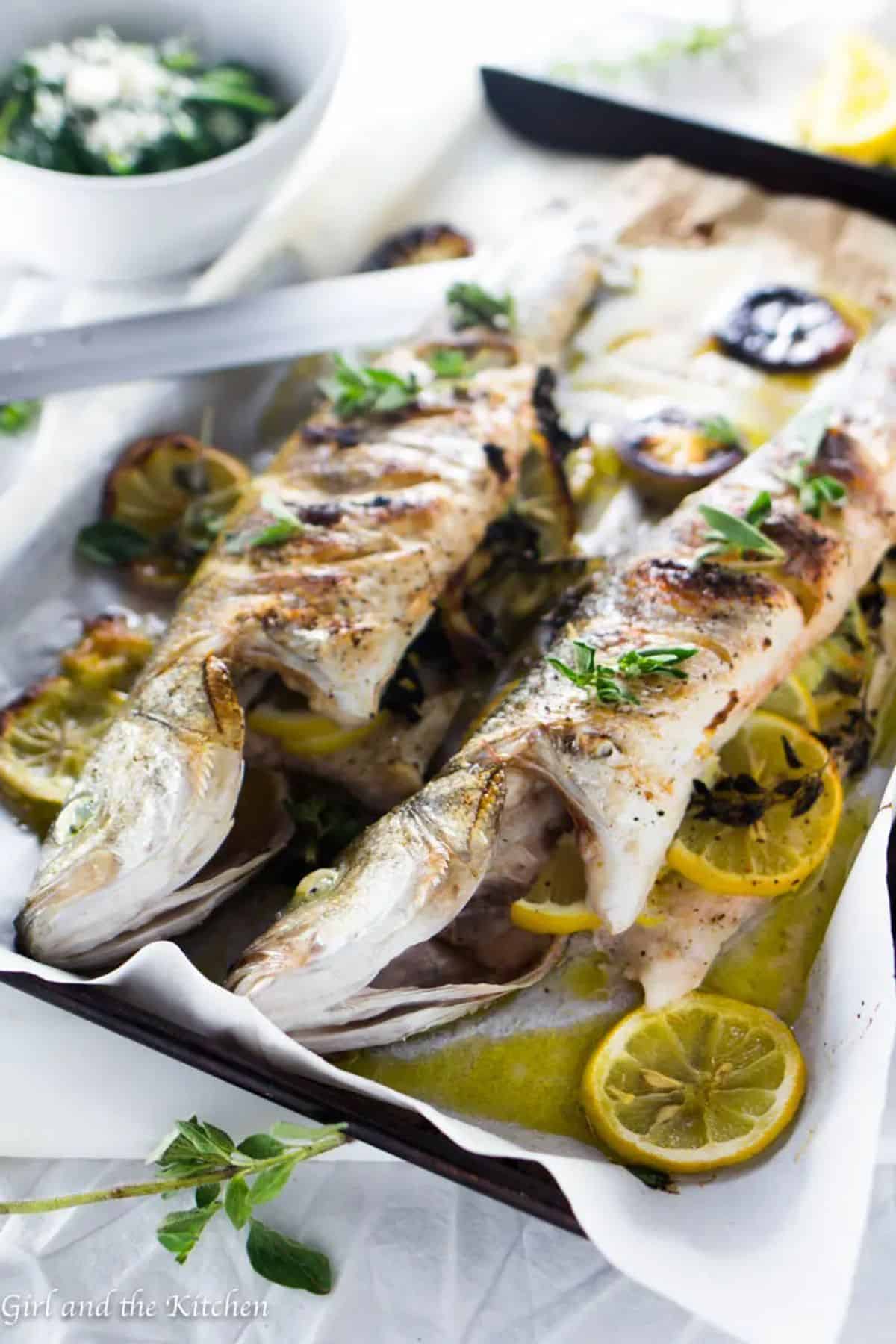 Branzino, also known as European seabass, is a fish with a mild and slightly sweet flavor. Roasted seabass or 'lavraki' is a traditional Greek dish served with a side of spinach.
This roasted branzino recipe will walk you through making this traditional dish. It's easier to make than you think!
30. Greek Lemon Chicken Soup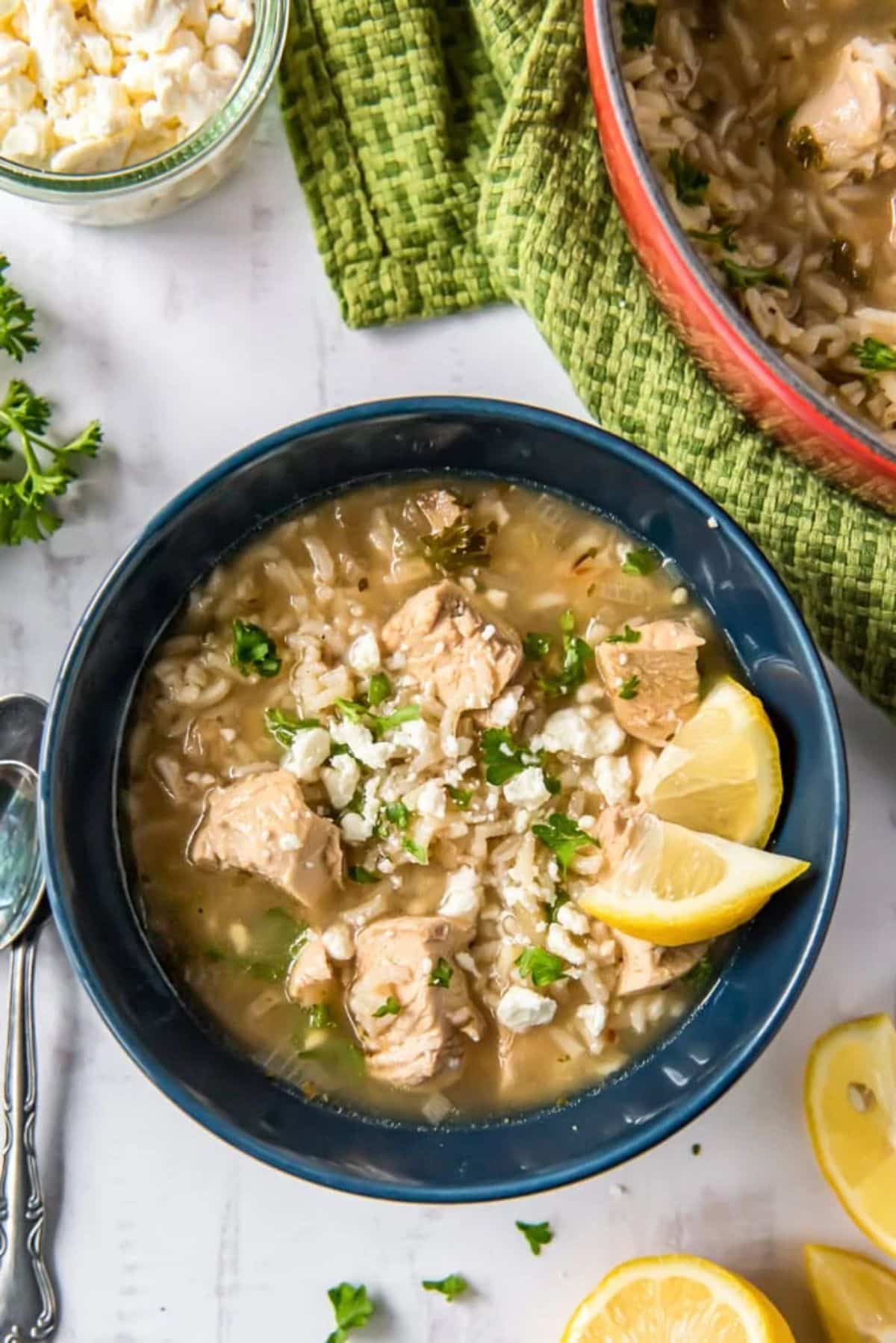 This recomforting soup will become a go-to recipe on cold winter nights. It's a Greek-inspired take on classic chicken soup with some typical Mediterranean ingredients, such as olive oil, garlic, or oregano.
Plus, this recipe makes it easy to customize the taste by adding herbs and spices or adjusting the quantities.
31. Instant Pot Lentil Soup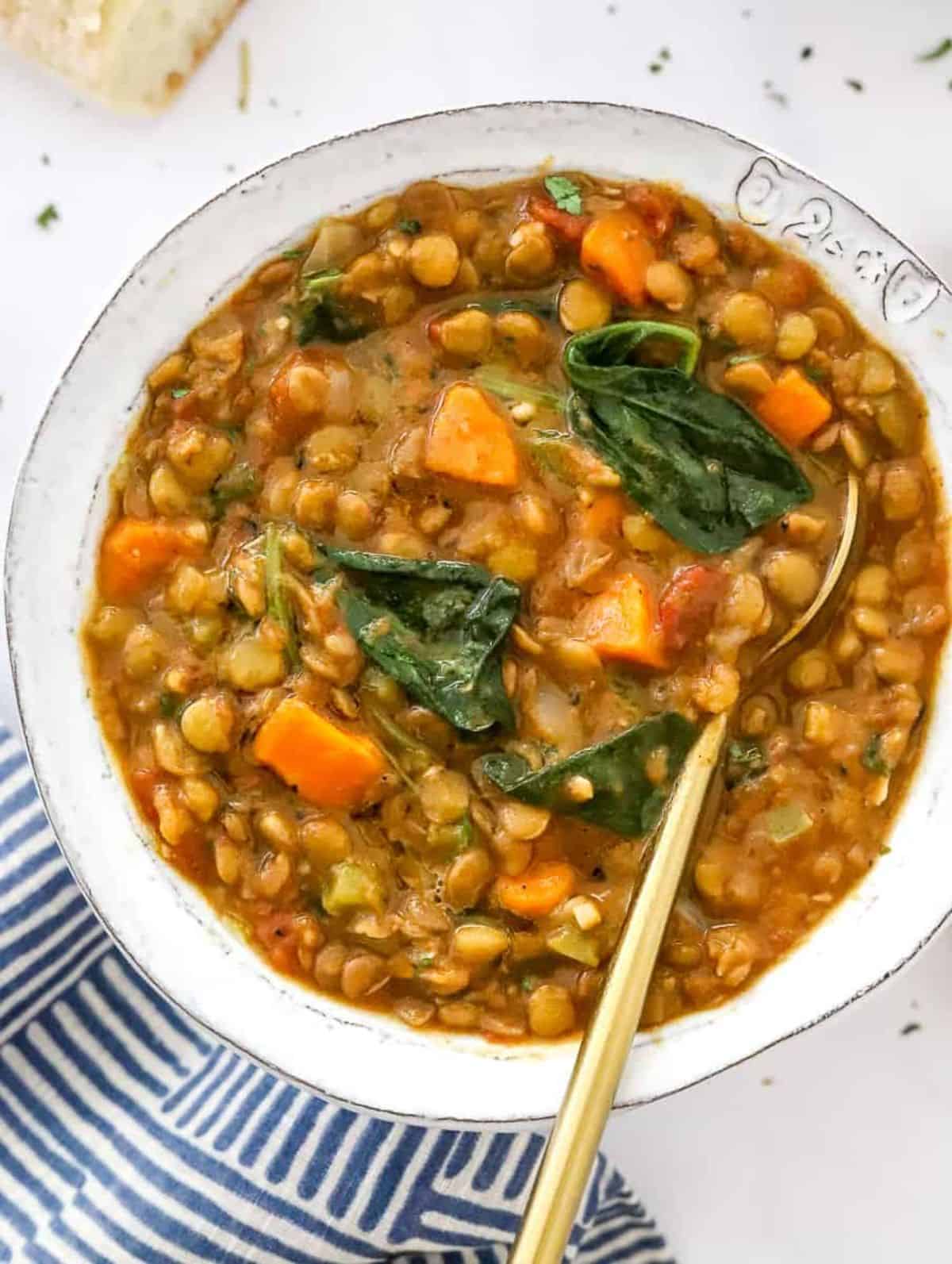 This hearty lentil soup is a delicious Mediterranean-inspired dinner the whole family will love. It's a great way to use leftover vegetables, and you can customize the herb and spice mixture to suit your taste.
Wrap Up
These oregano recipes illustrate how versatile this herb can be. We recommend keeping some fresh and dried oregano on hand since it's a great way to spruce up a wide range of recipes with a touch of pungent or earthy flavor.