You have to try these soft gingerbread cut-out cookies full of warm spices and topped with a simple icing! They are nothing like the crispy, stale gingerbread cookies from a bag from the store. They're so addictive you'll make them every Christmas!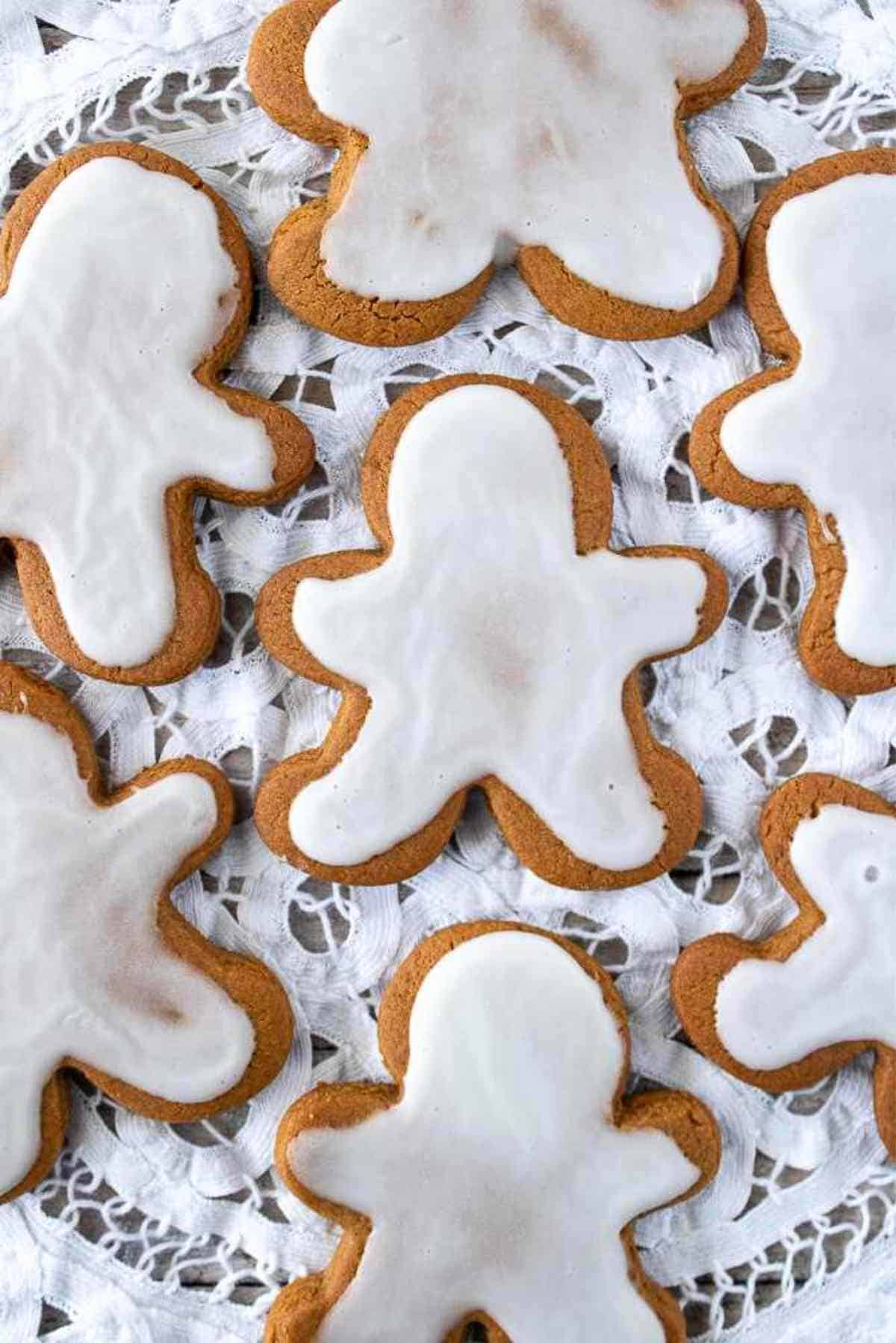 Jump to:
Why You'll Love This Recipe
Just as easy to make as any sugar cookie recipe!
Full of flavor, soft, and irresistible.
Soft gingerbread men's cookies, not hard or crunchy!
Great recipe for the whole family to make together this holiday season!
Bonus!!!... This recipe is egg-free!!!
Ingredient Notes...
Shortening - DO NOT substitute butter for the shortening. The shortening is what stops these cookies from spreading. You could substitute a very solid coconut oil; however, you may need to increase the flour a little and chill the dough for 20 minutes before rolling it out.
Molasses - There are different types of molasses. I recommend going with the strength of flavor you like best. If you like dark molasses or blackstrap molasses, that's fine. I personally like a lighter version. I like Grandma's Brand best.
No Ginger? - No, this recipe does not call for ground ginger. You really don't need it.
Vinegar - I use white distilled; however, if what you've got is apple cider vinegar, that's fine too!
Flour - Use all-purpose flour, never self-rising flour.
Icing - The icing used in this recipe is a simple icing. It does set up, but it is not royal icing. If you wanted to use a royal icing instead, you may. You can get my Royal Icing recipe here!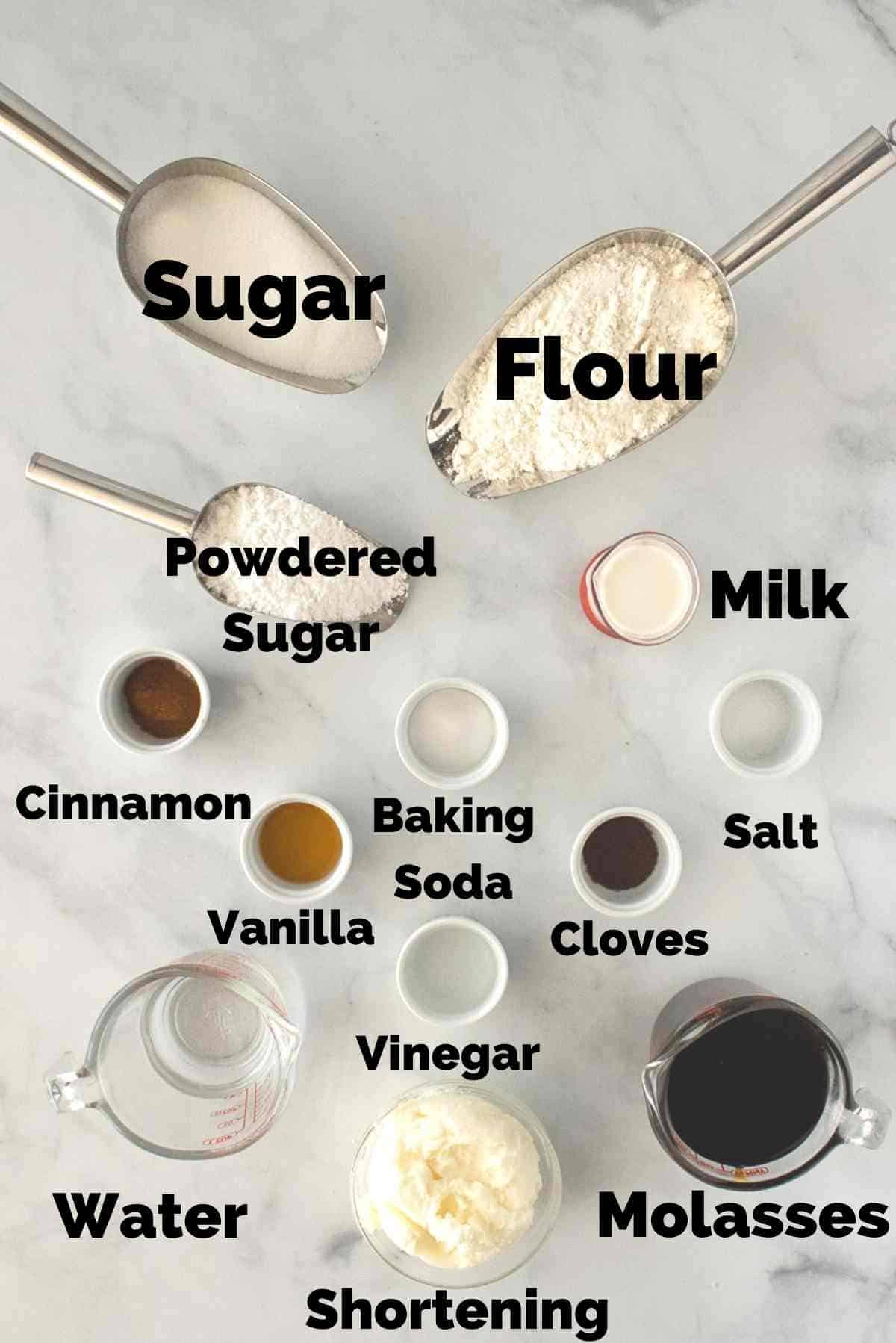 Things You'll Need for this Recipe
Step-by-Step Instructions
Preheat oven to 350 degrees.
Line a couple of baking sheets with parchment paper or lightly spray with non-stick cooking spray.
In a large bowl with hand beaters or in the bowl of a stand mixer fitted with the paddle attachment, cream the shortening and the sugar.
Add the molasses, vanilla extract, and vinegar.
Mix well at a medium speed.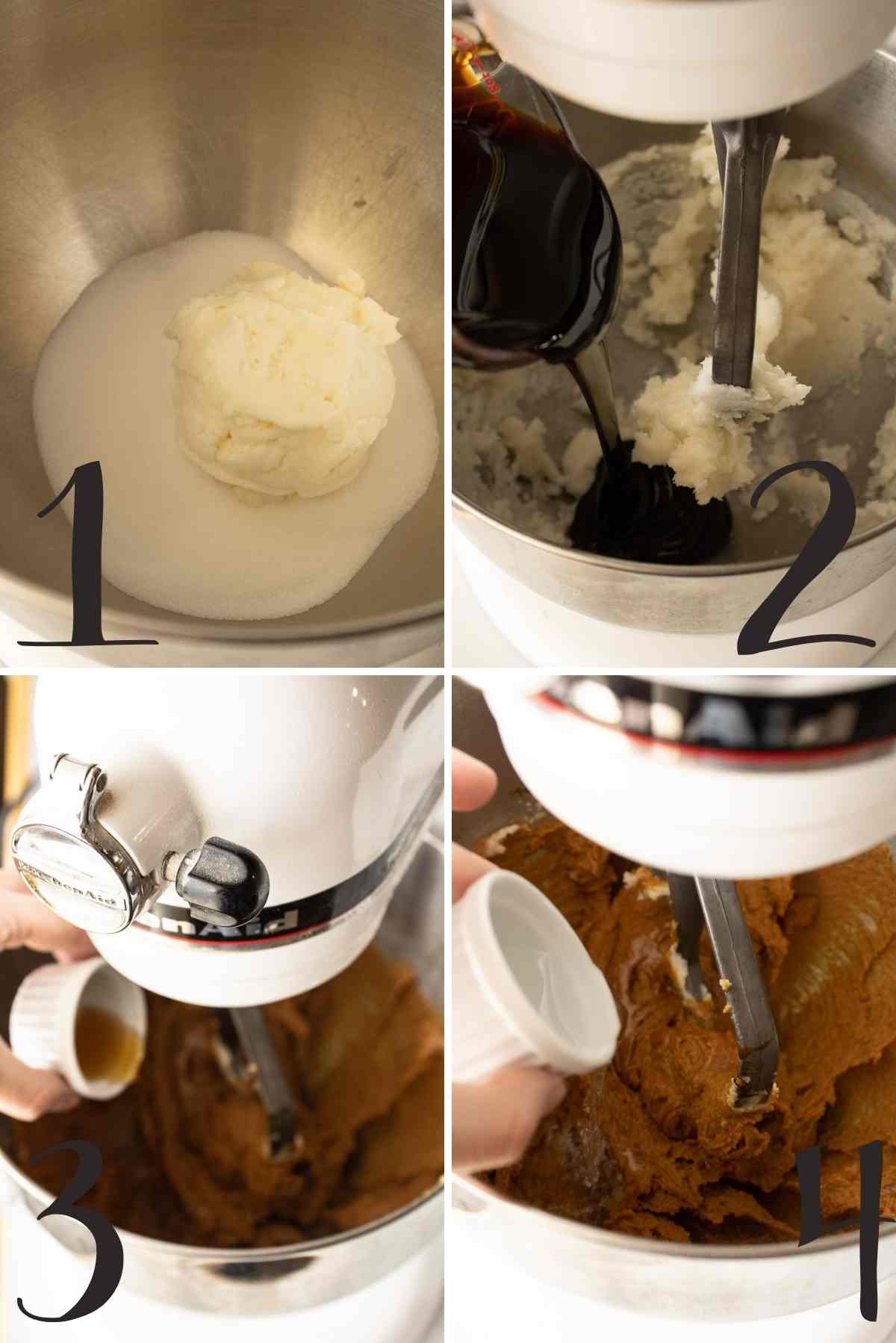 Add the baking soda, cinnamon, salt, cloves, and 3 cups of flour.
Add the water. Mix well.
Add the rest of the flour, mixing at a low speed.
After mixing up the gingerbread dough, either chill to use later or roll out the room temperature cookie dough to a ¼ inch thickness on a lightly floured work surface with a rolling pin.
Cut out your gingerbread men with a gingerbread man cookie cutter.
I usually get about 4 dozen gingerbread men out of one batch.
Place the gingerbread cutouts on a prepared cookie sheet, spacing them a couple of inches apart. I usually get 12 to a pan.
Bake your gingerbread men at 350 degrees for about 12 minutes.
NOTE- If you do find that your gingerbread people are spreading too much when baking. Chill the cutouts in the fridge for 15 minutes before baking. I live in a colder, dryer area, so I've never had a problem with them spreading; however, if you live in a hot, humid area, you may want to test bake a cookie first to see if you need to chill them first.
They will look puffy but not have browned edges. You don't want to overbake these little guys.
Let sit on the baking sheet for 5 minutes before moving to a wire rack to cool.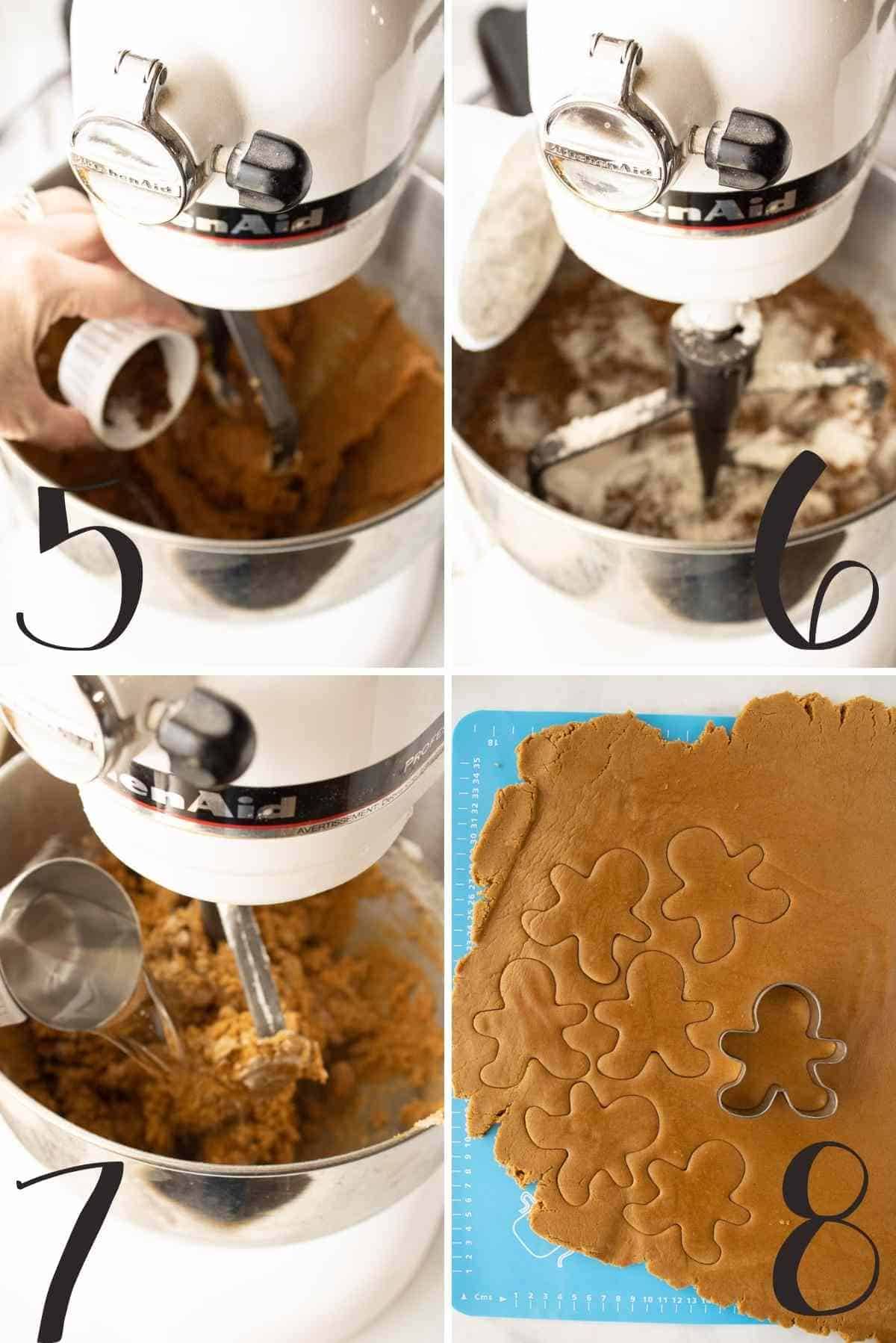 To make the icing, simply beat the powdered sugar, milk, and vanilla extract together in a small bowl until perfectly smooth.
For best results, ice the little gingerbread men while they are still slightly warm. Not hot, just a little warm.
I find that coating the back of a spoon with icing and icing the tops of the cookies with the back of the spoon works better than using a traditional frosting knife. The way the spoon guides the icing makes it the easiest way.
Place the iced cookies on a sheet of wax paper or parchment paper to allow the icing to set up.
This will take an hour or two.
Then layer the cookies between sheets of wax paper in an airtight container to keep them fresh and soft.
While these Christmas cookies are ready to eat right now, letting them sit in the airtight container overnight will soften them perfectly.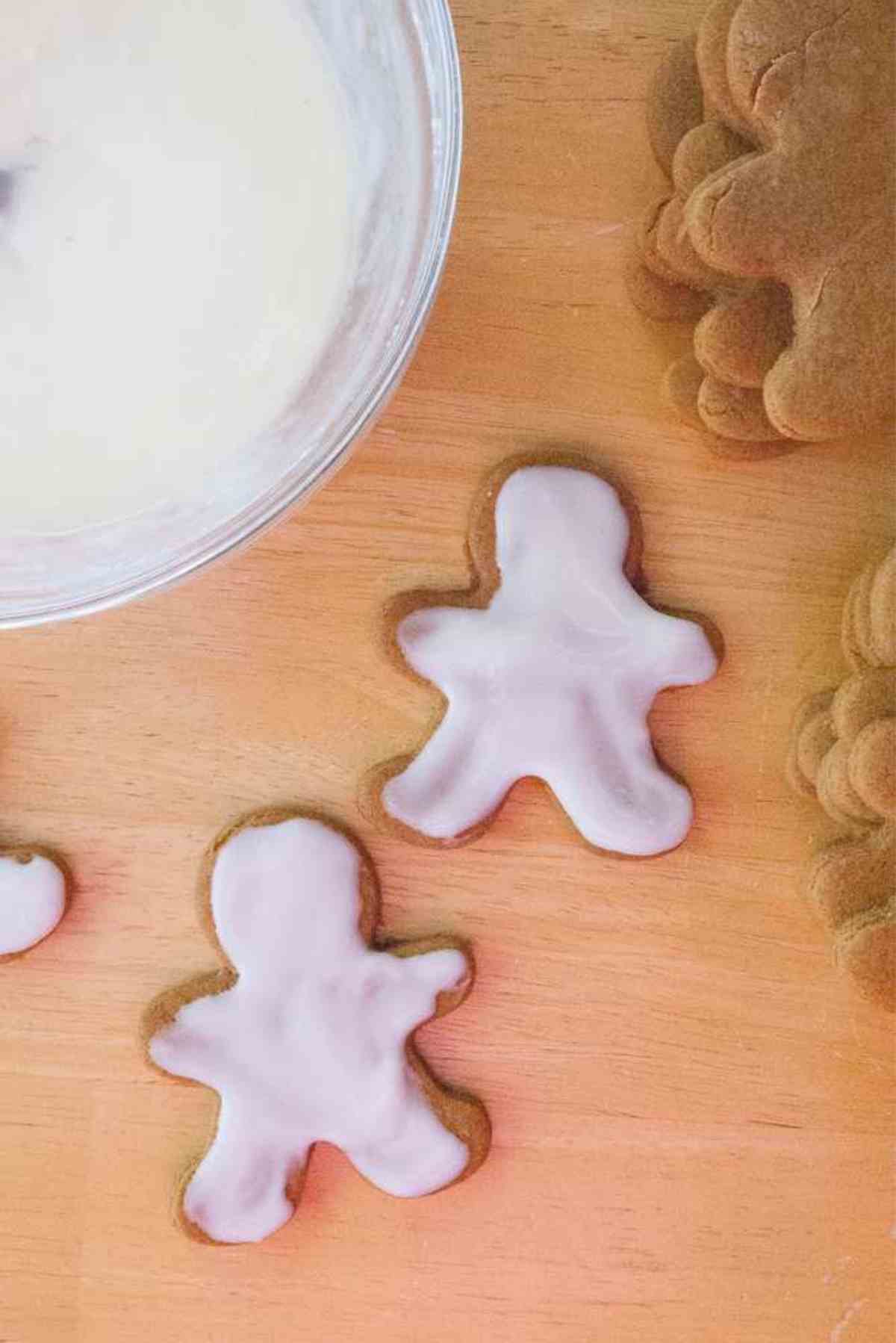 Recipe FAQs and Expert Tips:
More Christmas Cookie Recipes
Have you tried this recipe? If so, leave me a rating and a comment below! And don't forget to subscribe to my newsletter to get my latest recipes sent right to your email! You can also follow me on Facebook, Pinterest, and Instagram!
Thanks for stopping by! Before you go, be sure to check out a few of my most popular recipes!