Molasses is an all-natural ingredient that will add just the right amount of sweetness to any dish!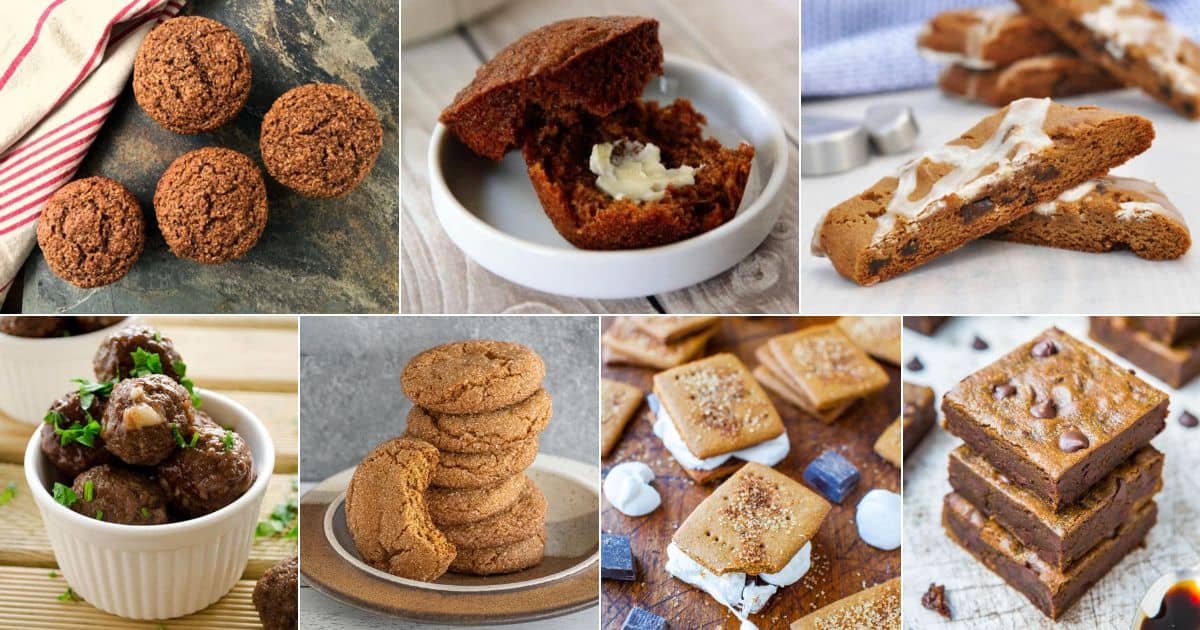 But it can be hard to find recipes for dessert, snacks, or dinner that are just right. That is where we come in. We have found dozens of molasses-rich recipes that are going to fill the void in any meal.
Jump to: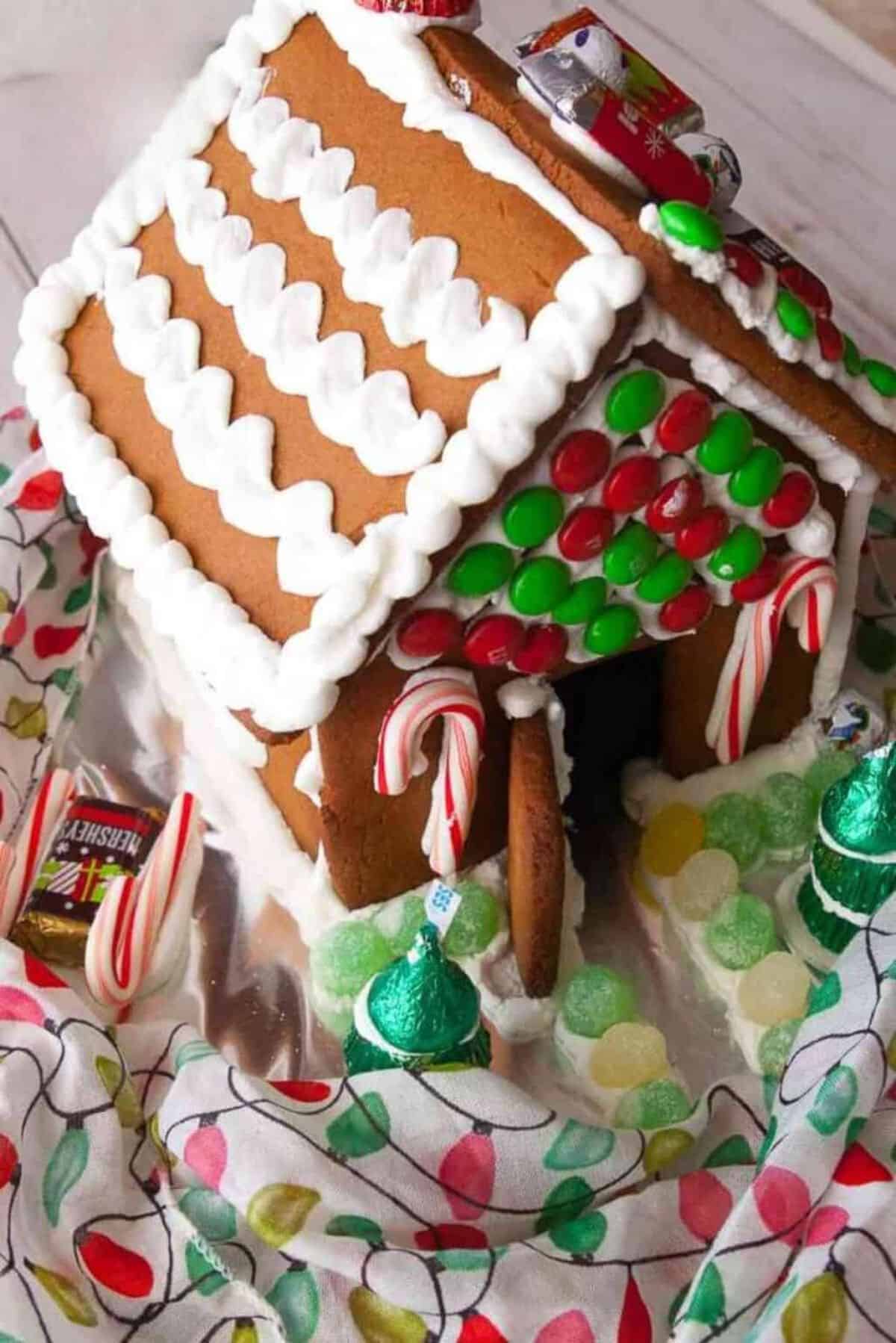 For those who want a new holiday tradition in the winter months, it doesn't get any better than a gingerbread house with your kids! This recipe is easy and fun for you and your family to decorate.
Make this gingerbread house decorating your new favorite thing to do with your family during the holiday season. The easy recipe, simple instructions, and tasty end product are great for Christmas celebrations with the kids. When making this recipe, try to get lighter molasses to use for your house instead of blackstrap or dark molasses.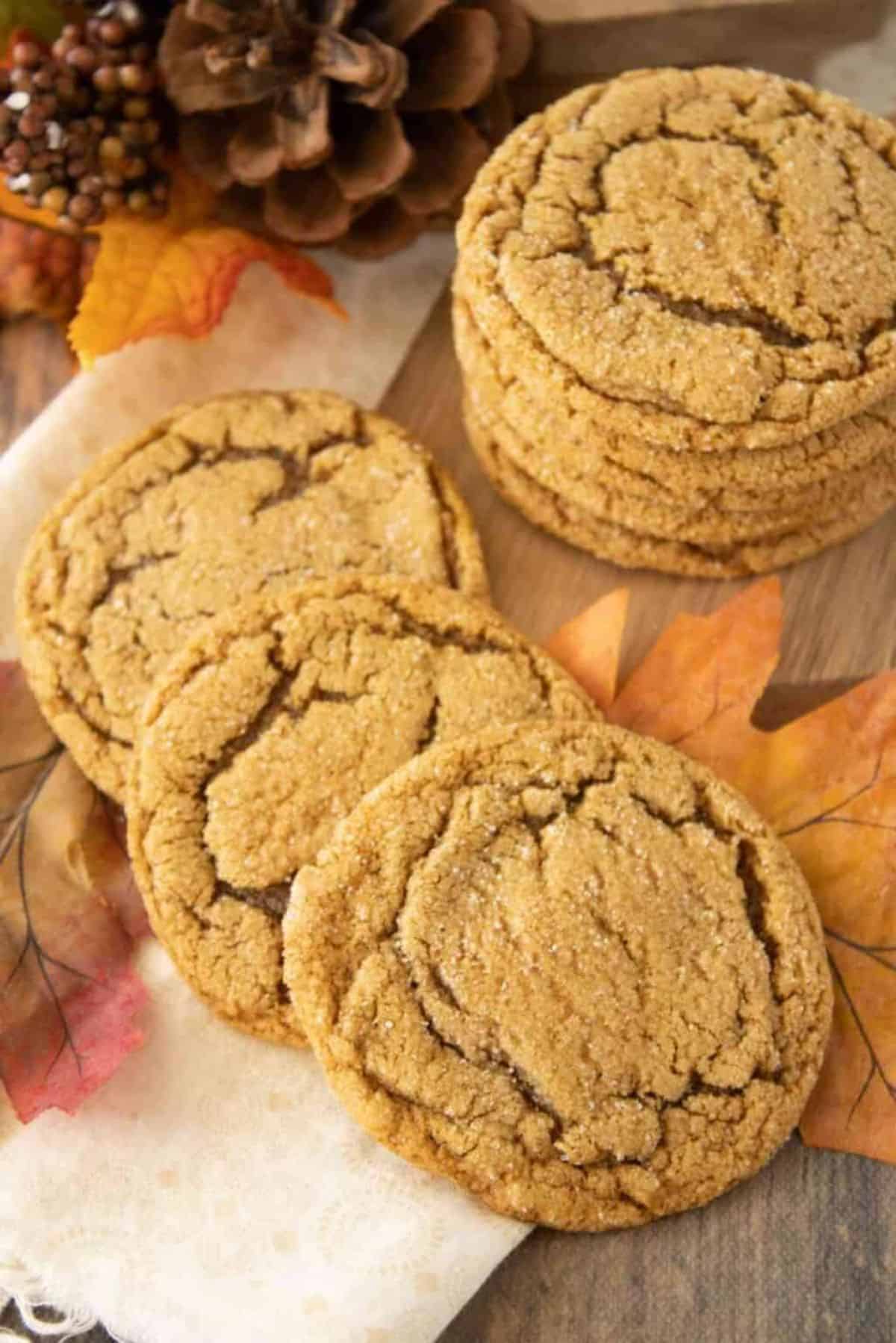 For a sweet, soft, and crackly-topped treat, these chewy molasses cookies are the BEST! Just like your Grandma's cookies, but we think they are even better. The inclusion of holiday spices, like Allspice, is great for a unique and fall-inspired flavor. We love making these cookies and then throwing them in the freezer to save for a later date with a cup of coffee or tea.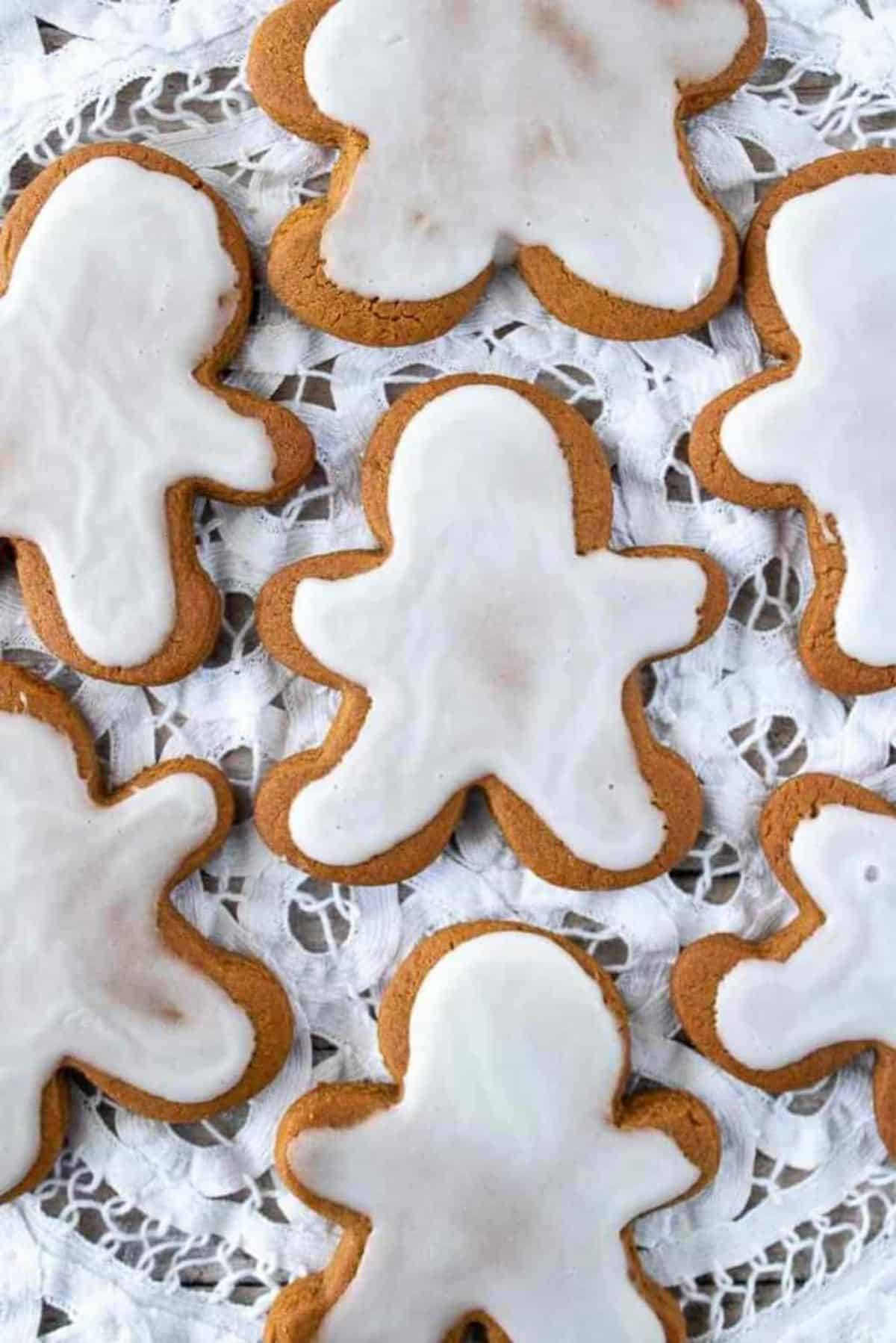 Did you just simply love the gingerbread house? Well, then, you are going to love this new treat! Try these gingerbread men with creamy icing for a sweet treat.
Forget buying old and crispy gingerbread men from the store that are depressing to have with a cup of tea. Instead, these gingerbread men are chewy and crispy on the outsides for decorating with icing and enjoying with your kids. Plus, this recipe does not have any eggs, so your vegan friends can have it!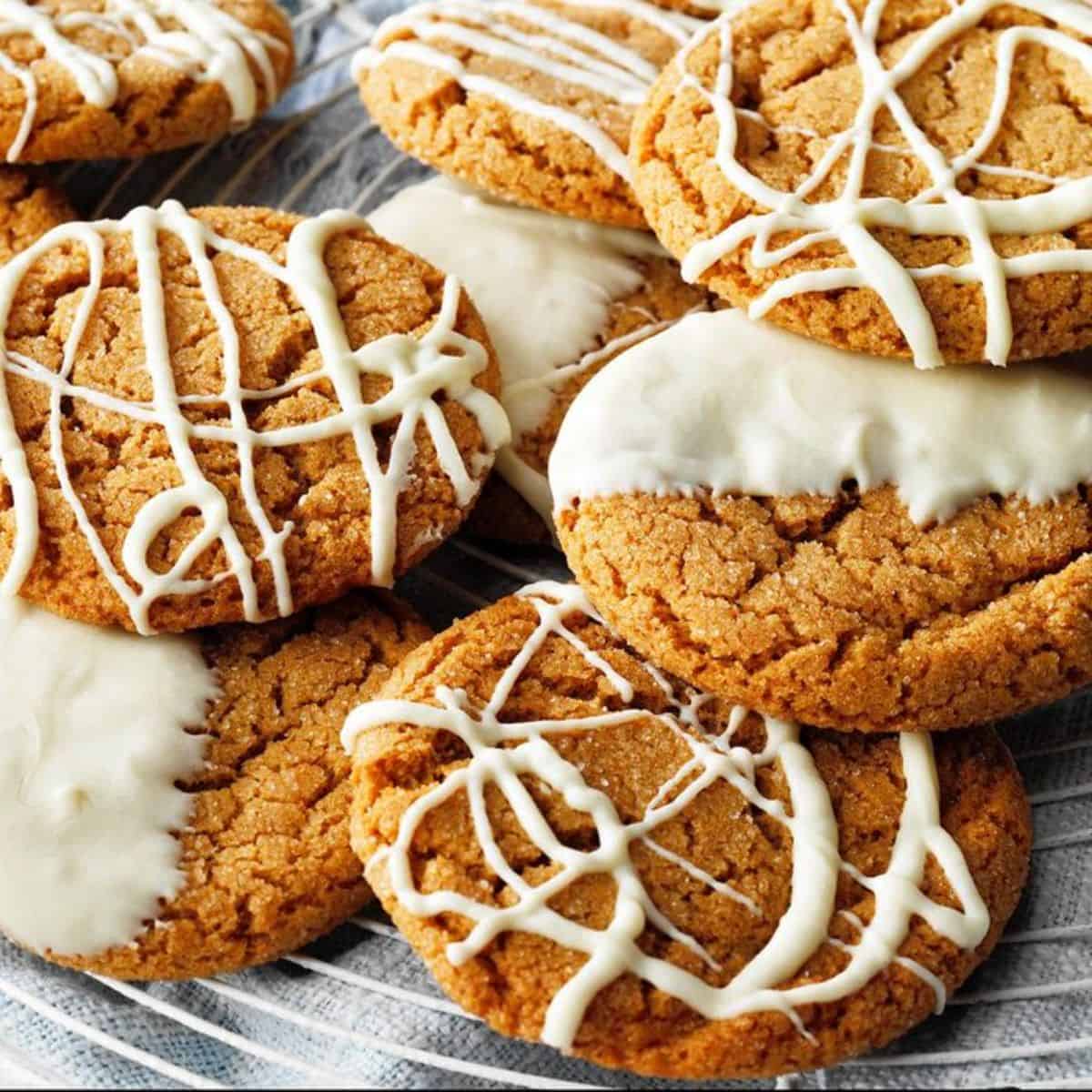 Gingersnaps dipped in white chocolate are great for cold winter nights. We love having gingersnaps with white chocolate sauce or dip for a super-sweet treat with a hot drink.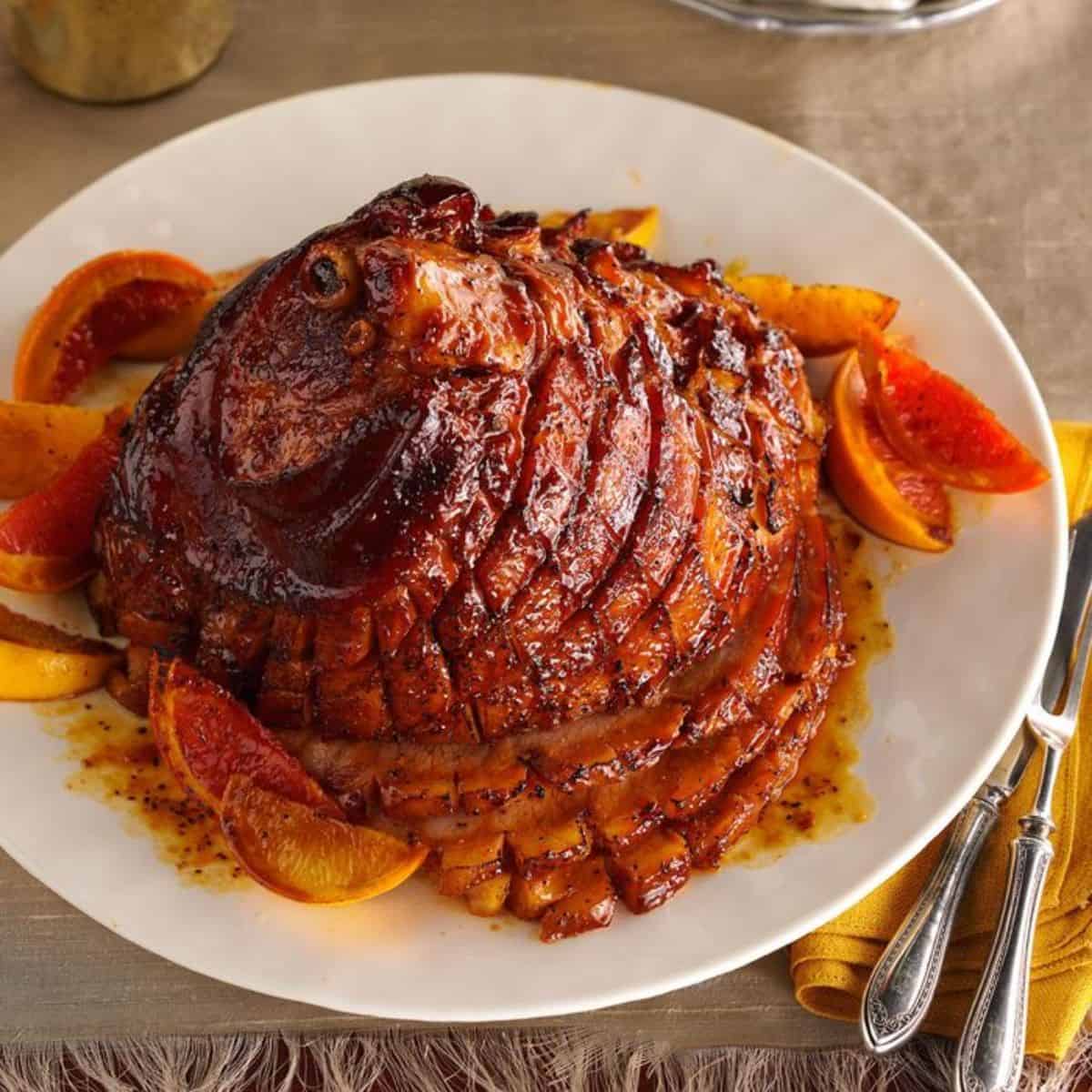 Use a citrus and molasses glaze to add a bit of sweetness to this savory holiday ham dish. The added citrus to the ham adds sweetness without being unhealthy. You will need 15 minutes of prep time and 2 hours of bake time for this orange and grapefruit-infused glaze and ham.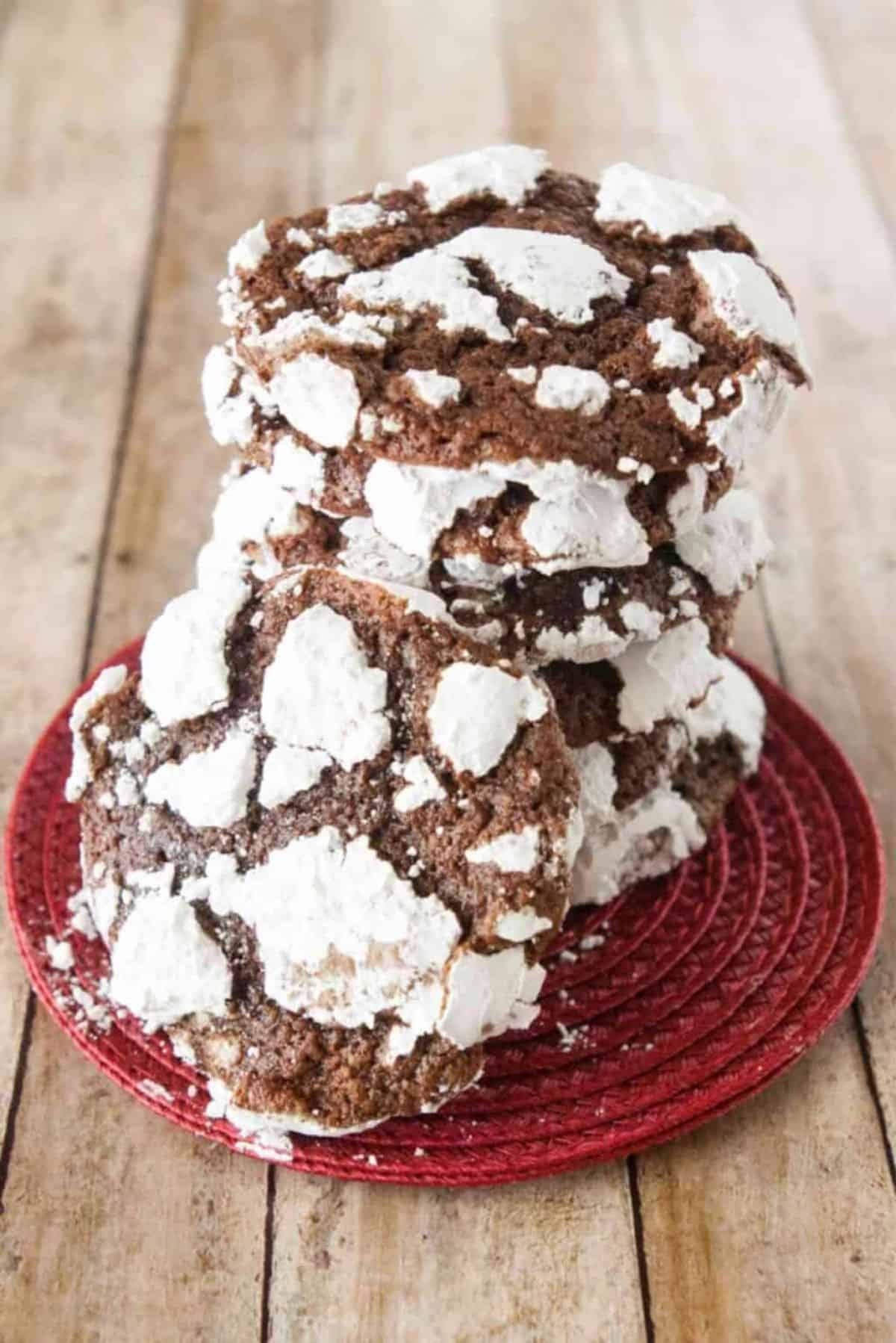 These cookies are filled with fudge, crunchy on the top, and perfect for holidays! These deep chocolate cookies are a combination of a brownie texture with a crinkle-top cookie that are perfect for any time of the year. Use butter, cocoa powder, and nuts of your choice to personalize this recipe.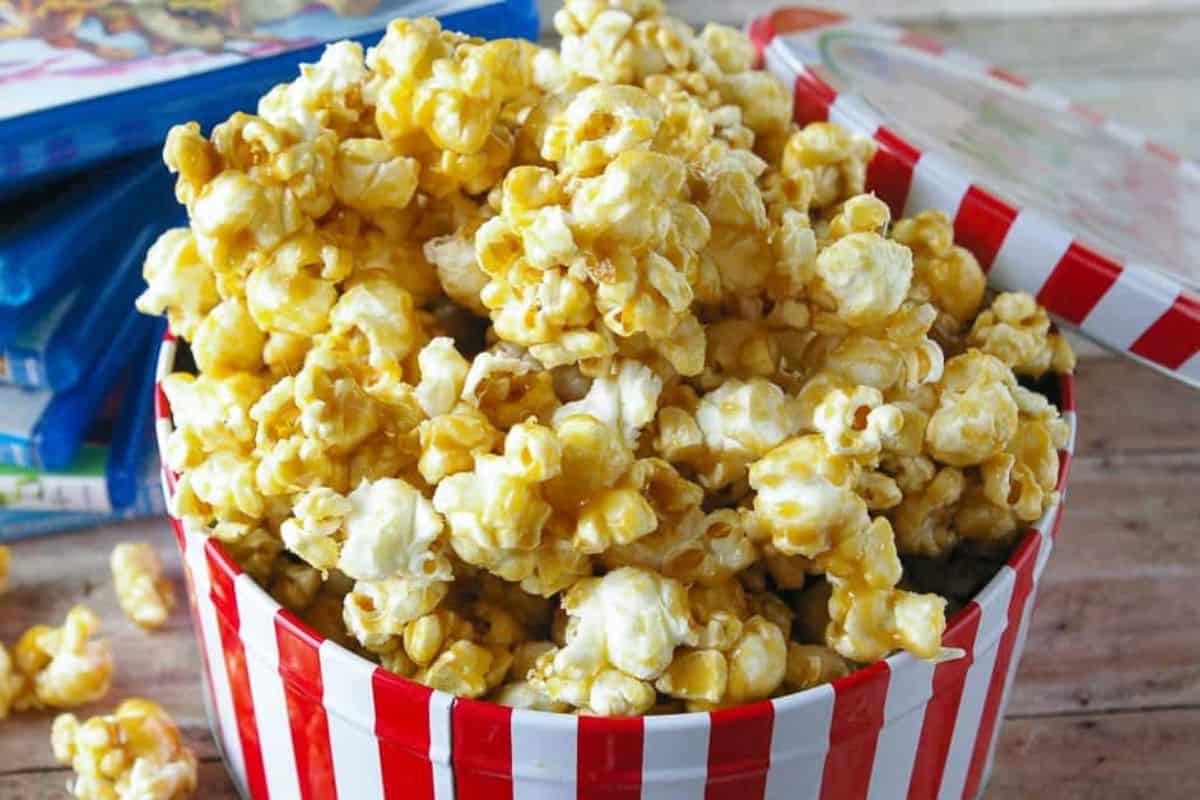 Caramel popcorn sweetened with molasses is a great way to enjoy a family movie night on the couch. We love this molasses dessert instead of buying store-made popcorn or butter-infused popcorn that is unhealthy and filling. Instead, this caramel sauce is quick, easy, and simple to make in just minutes to drizzle on top of your popped popcorn.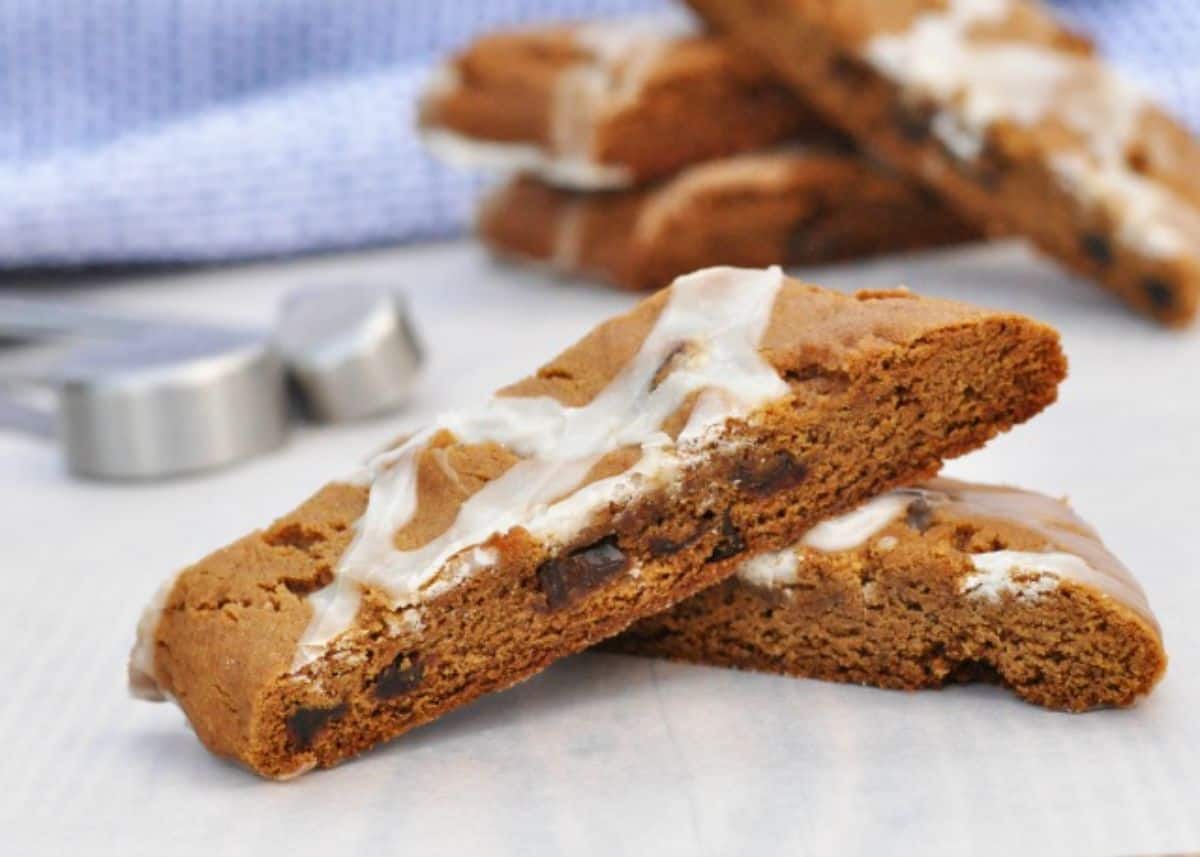 These chewy bars are filled with molasses, topped with icing, and stuffed with dried fruit for extra sweetness. This recipe is versatile since you can choose the type of dried fruit you use and whether or not to use the glaze on top of the bars. This recipe takes 15 minutes of prep time and 15 minutes of cooking time for a 30-minute overall recipe.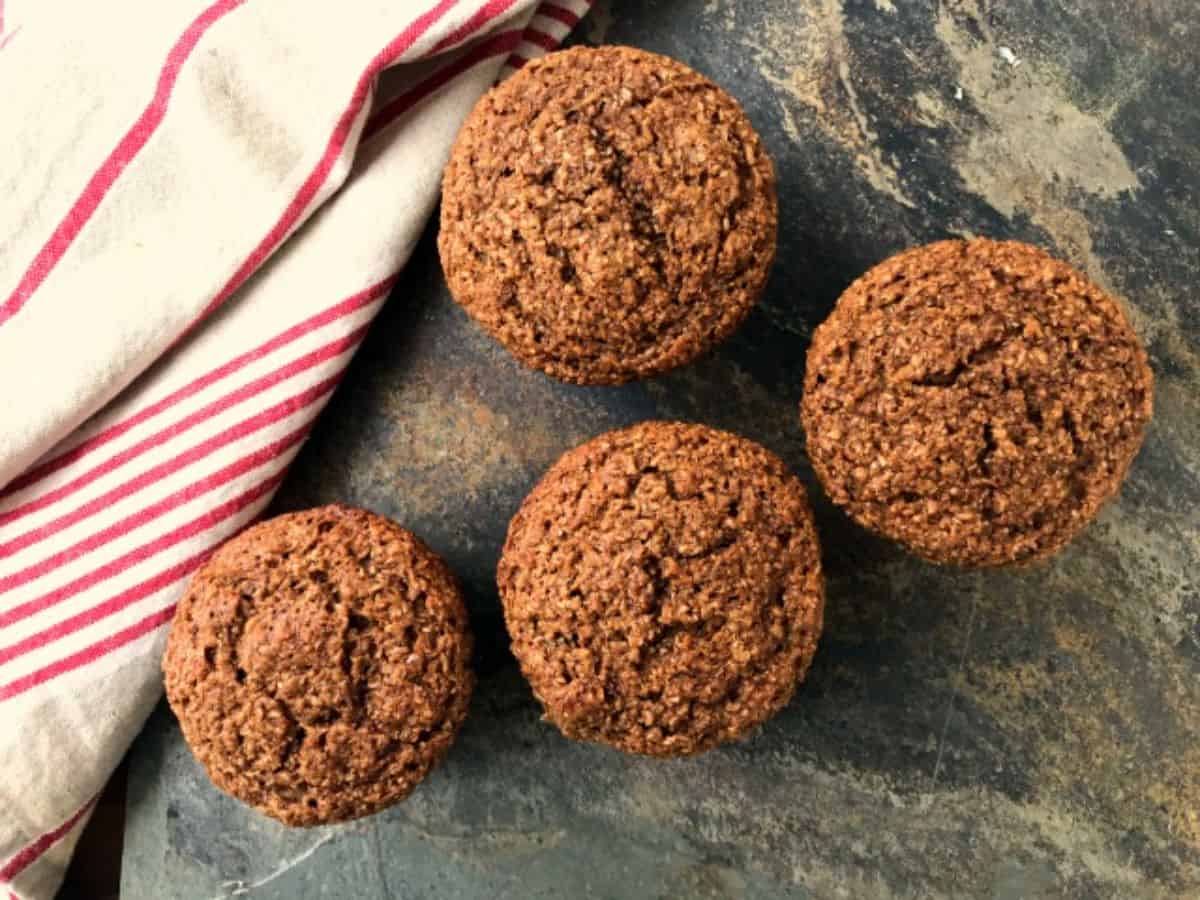 Buttermilk bran muffins are a healthy start to your day. Buttermilk bran muffins are healthy and feature complex carbohydrates to fuel you for the entire day. The molasses in these muffins keep them fresh for multiple days on end, so you can have one every morning as a well-rounded breakfast. This recipe takes 15 minutes of prep time and 12 minutes of cooking time.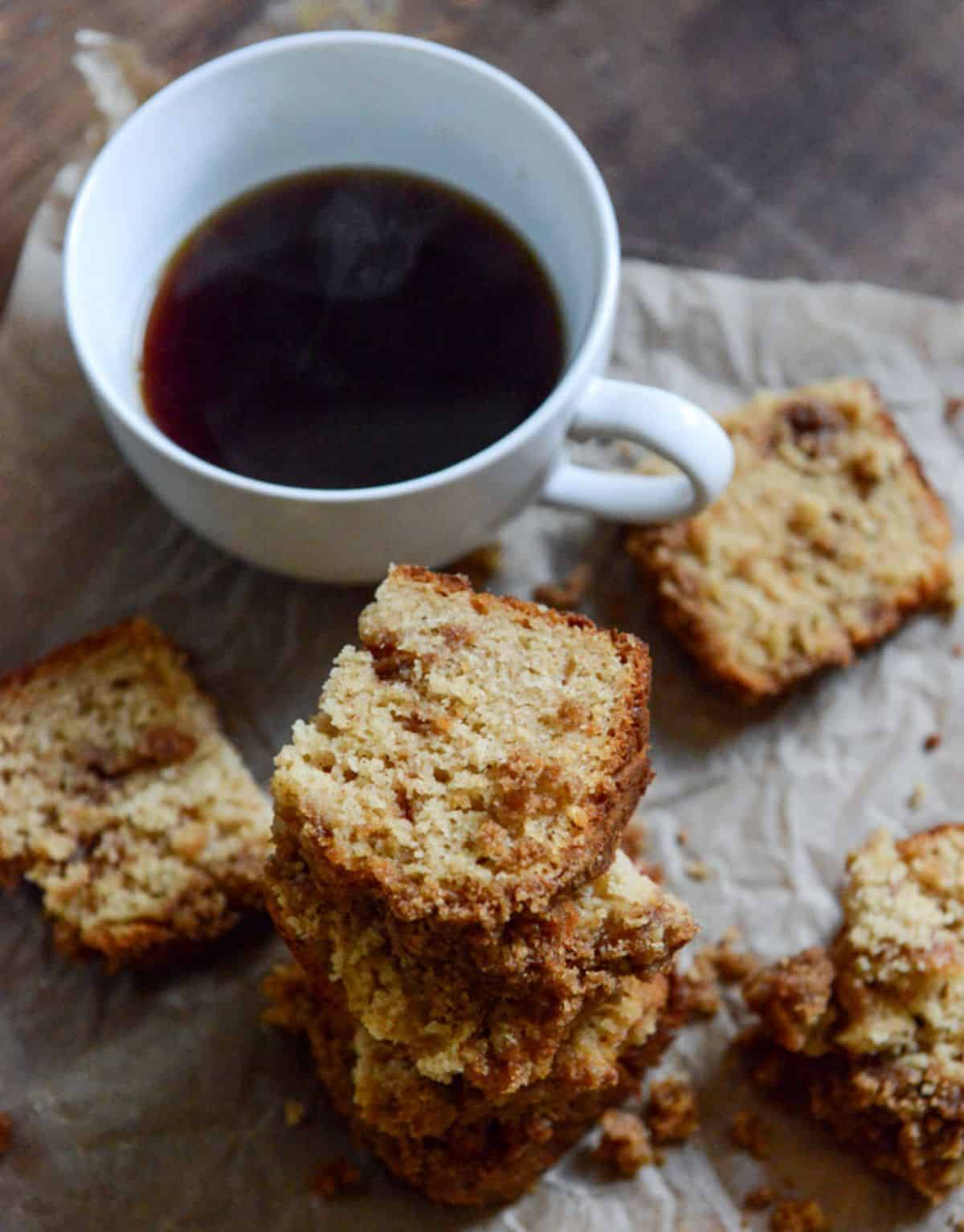 This recipe is a sweet way to start your morning or to have a cuppa during afternoon tea. This coffee cake is fast and easy to make in the oven.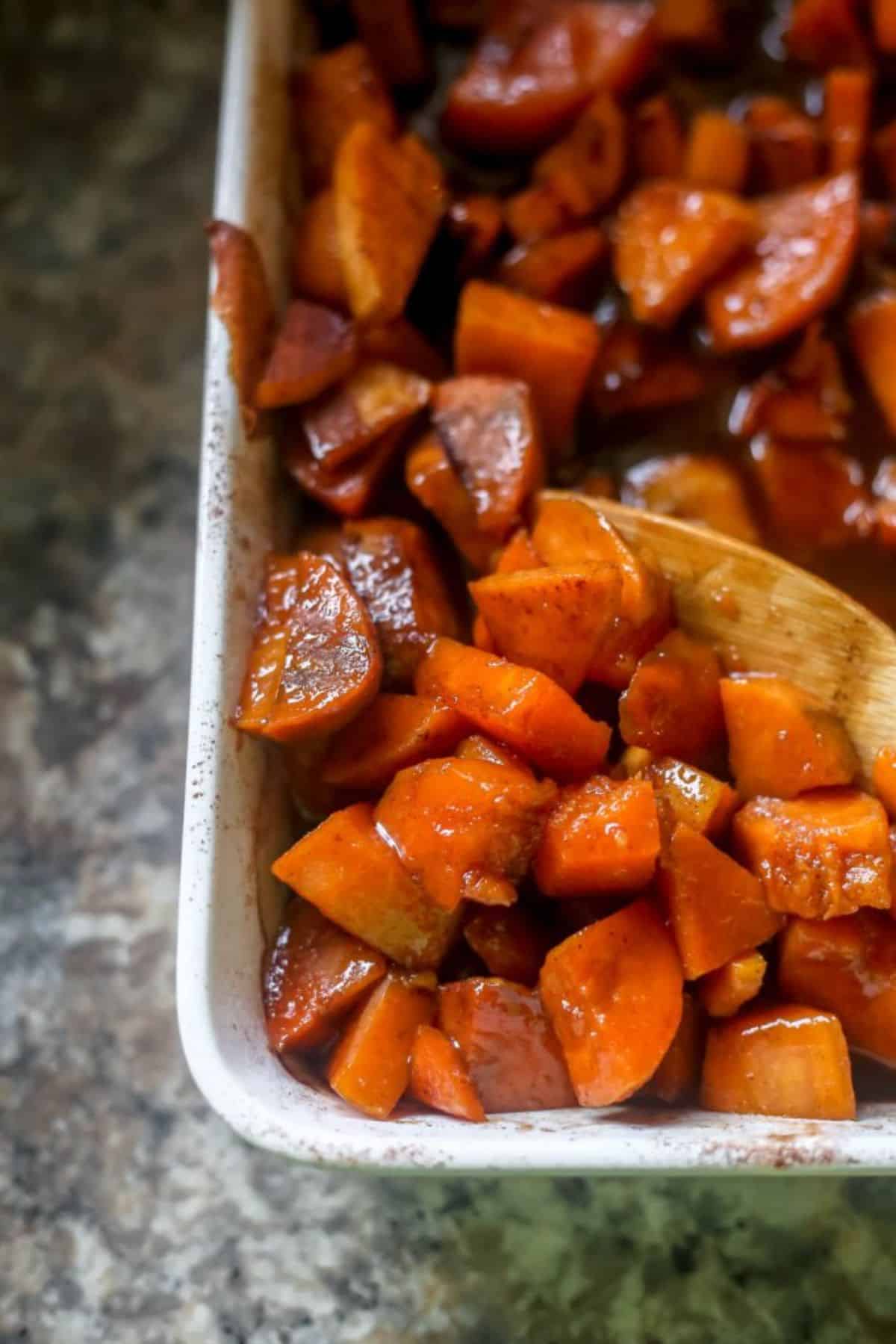 Candied yams are a typical Southern dish that is great for pairing with red meat. This recipe takes 15 minutes of prep time and 45 minutes of cooking time for a perfect side dish.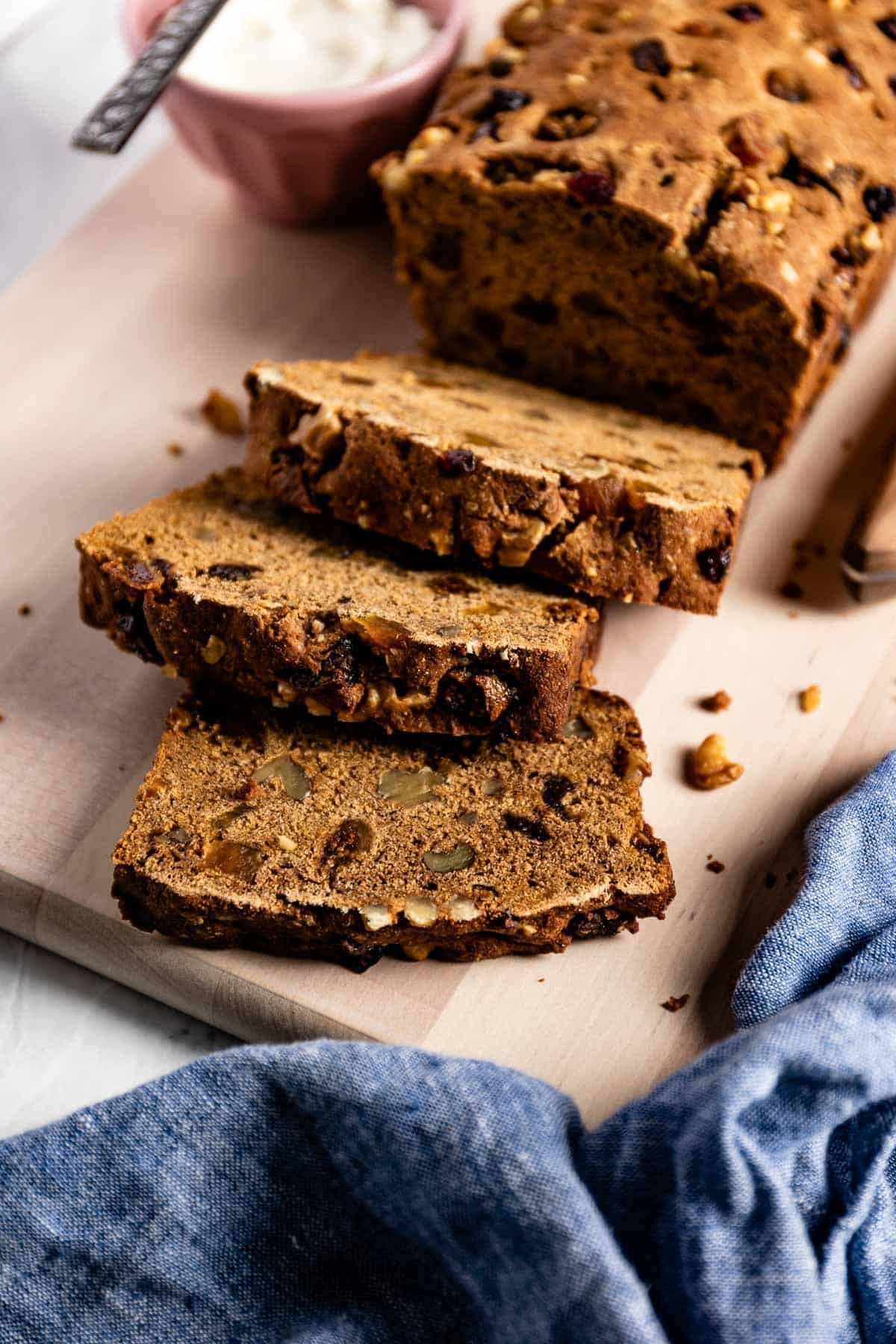 This yogurt and molasses bread with walnuts and dried figs is a quick and easy recipe! The molasses and dried fruit add just a touch of sweetness to this yogurt bread.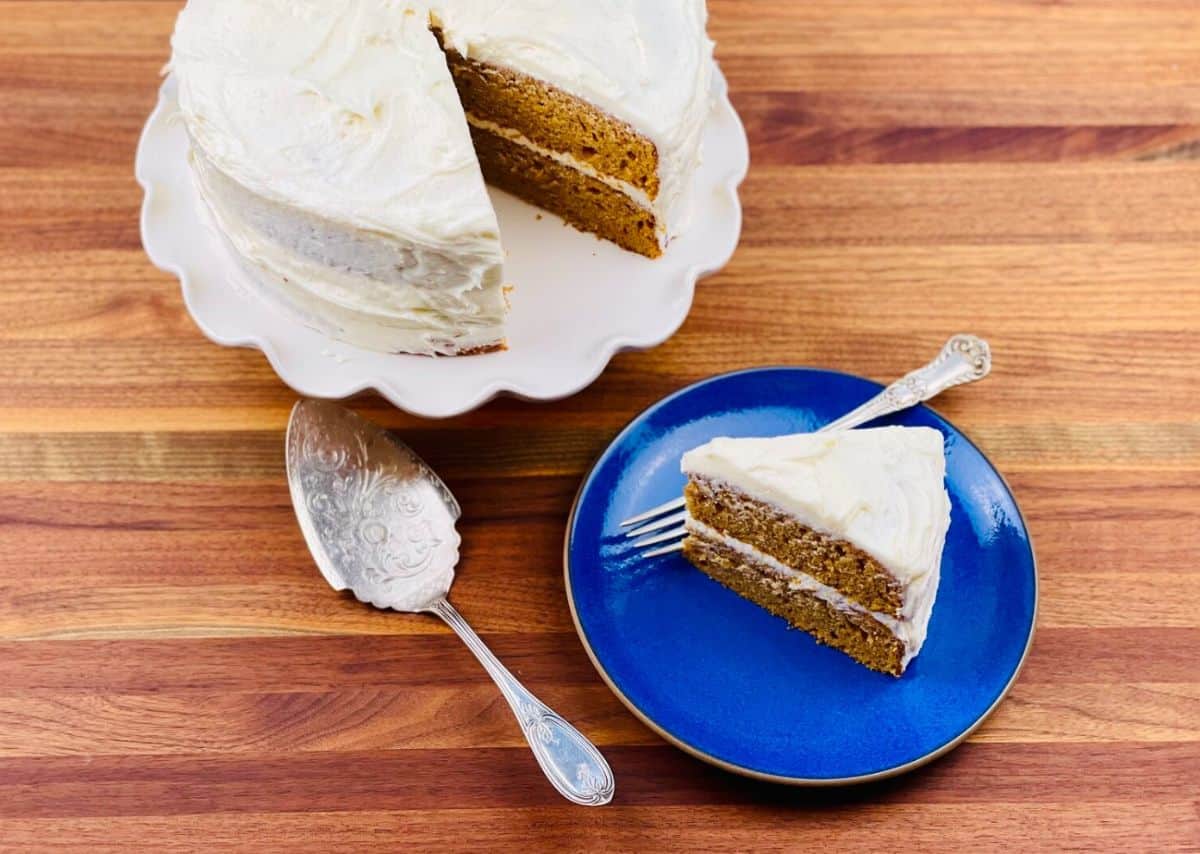 This sweet potato spice cake with maple cinnamon cream cheese frosting is a sweet treat with molasses. This low-FODMAP recipe is a healthy alternative to a typical pie or cake that can derail your diet.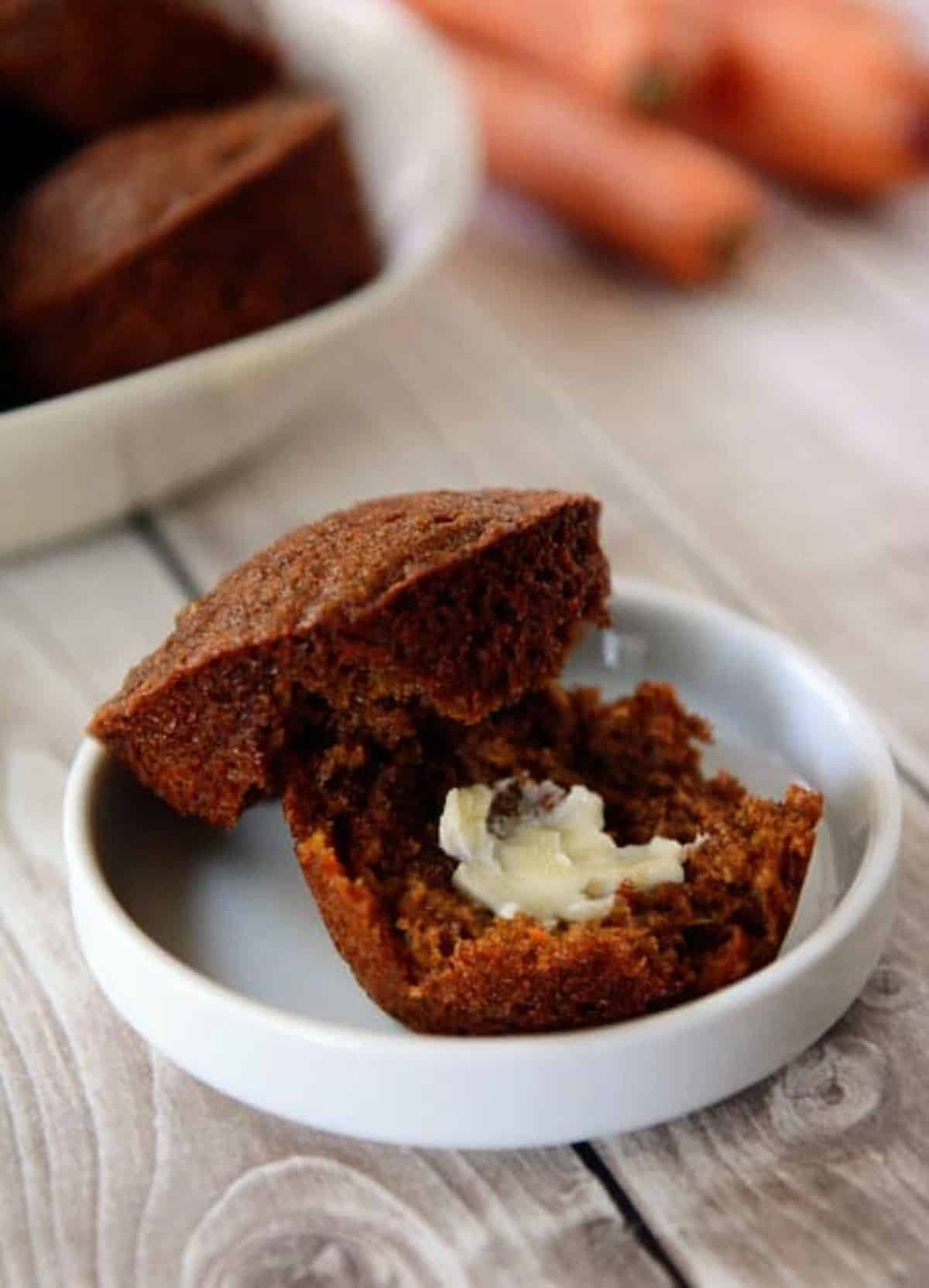 These muffins contain only a few ingredients and are easy to make. We love these healthy and hearty muffins to provide simple carbohydrates, tons of fiber, and a little sweetness. This recipe takes 15 minutes of prep time and 22 minutes of cooking time for a fast breakfast dish.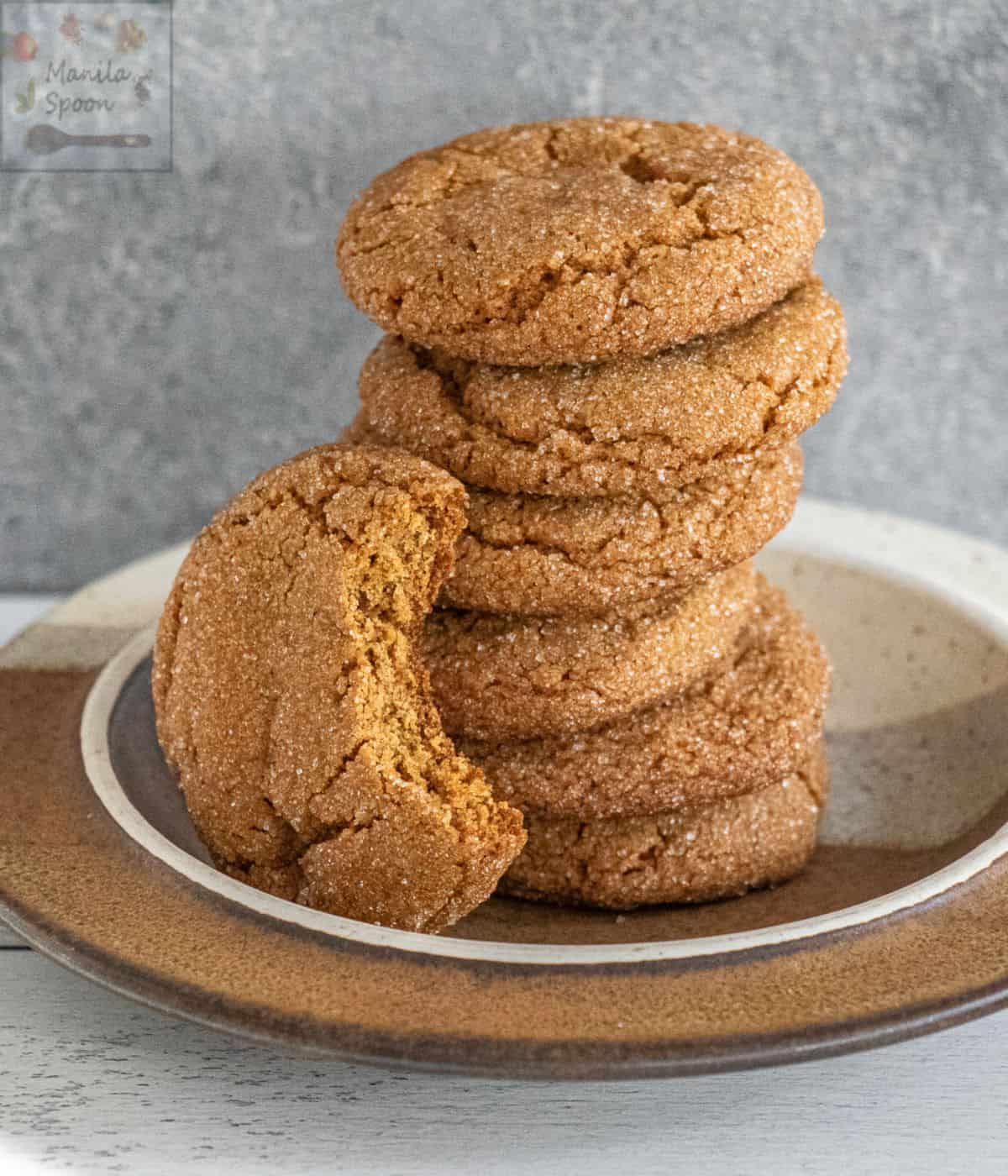 These spiced molasses cookies pair well with tea or coffee during the holiday season. These cookies are sweet and filled with holiday-infused spices like cinnamon, nutmeg, and cloves. Plus, they are light and fluffy, so you don't feel unhealthy after having one or two. This recipe takes 20 minutes of prep time and just 10 minutes of cooking time for last-minute dessert!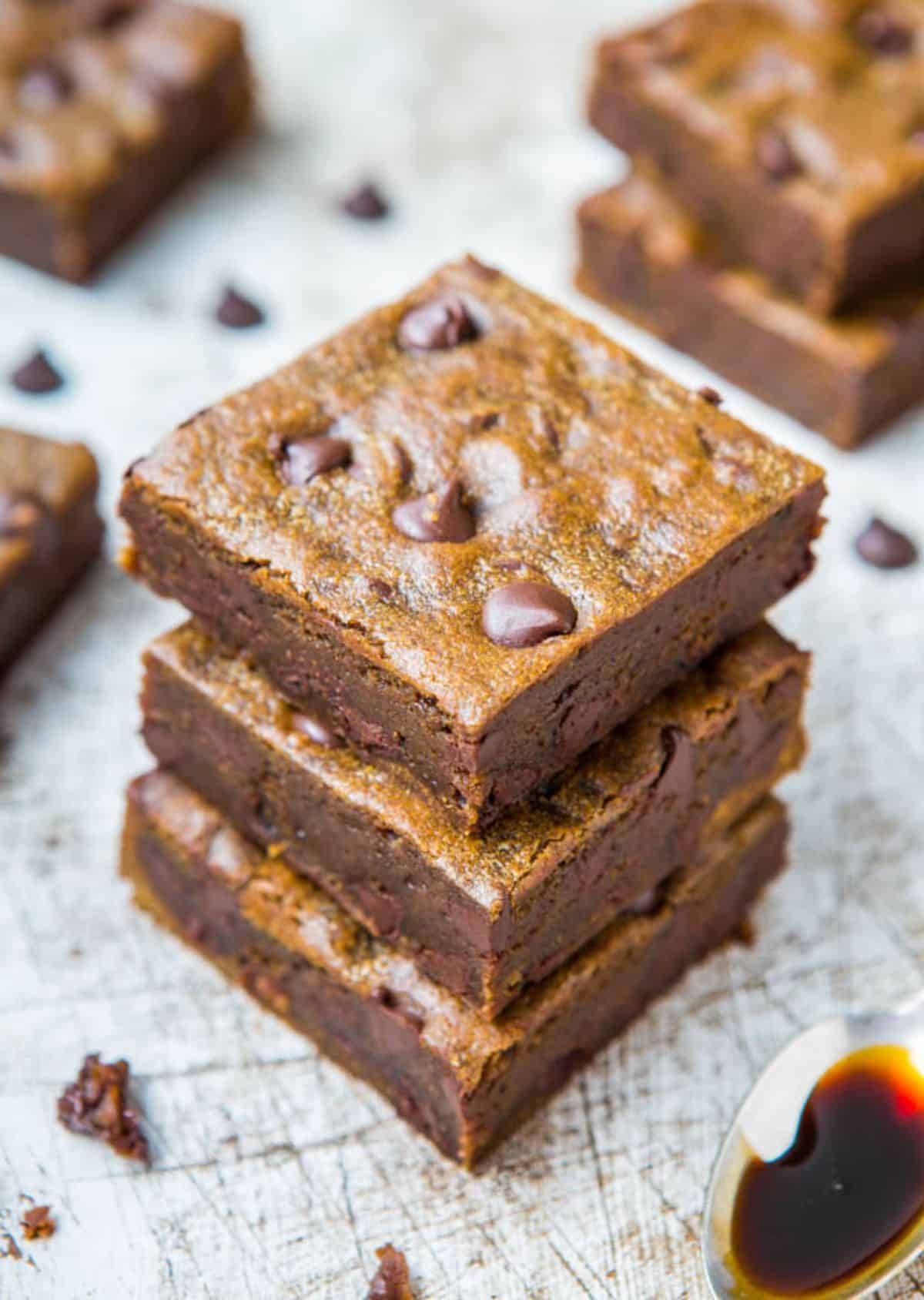 Gingerbread molasses chocolate chip bars are a great treat with vanilla ice cream. We love the convenience of these chocolate chip bars since you can eat them with your hands or pair them with creamy vanilla ice cream. You can make these bars by preheating the oven to 350 degrees, mixing all of the ingredients in one bowl, stirring in chocolate chips, and baking for 32-34 minutes.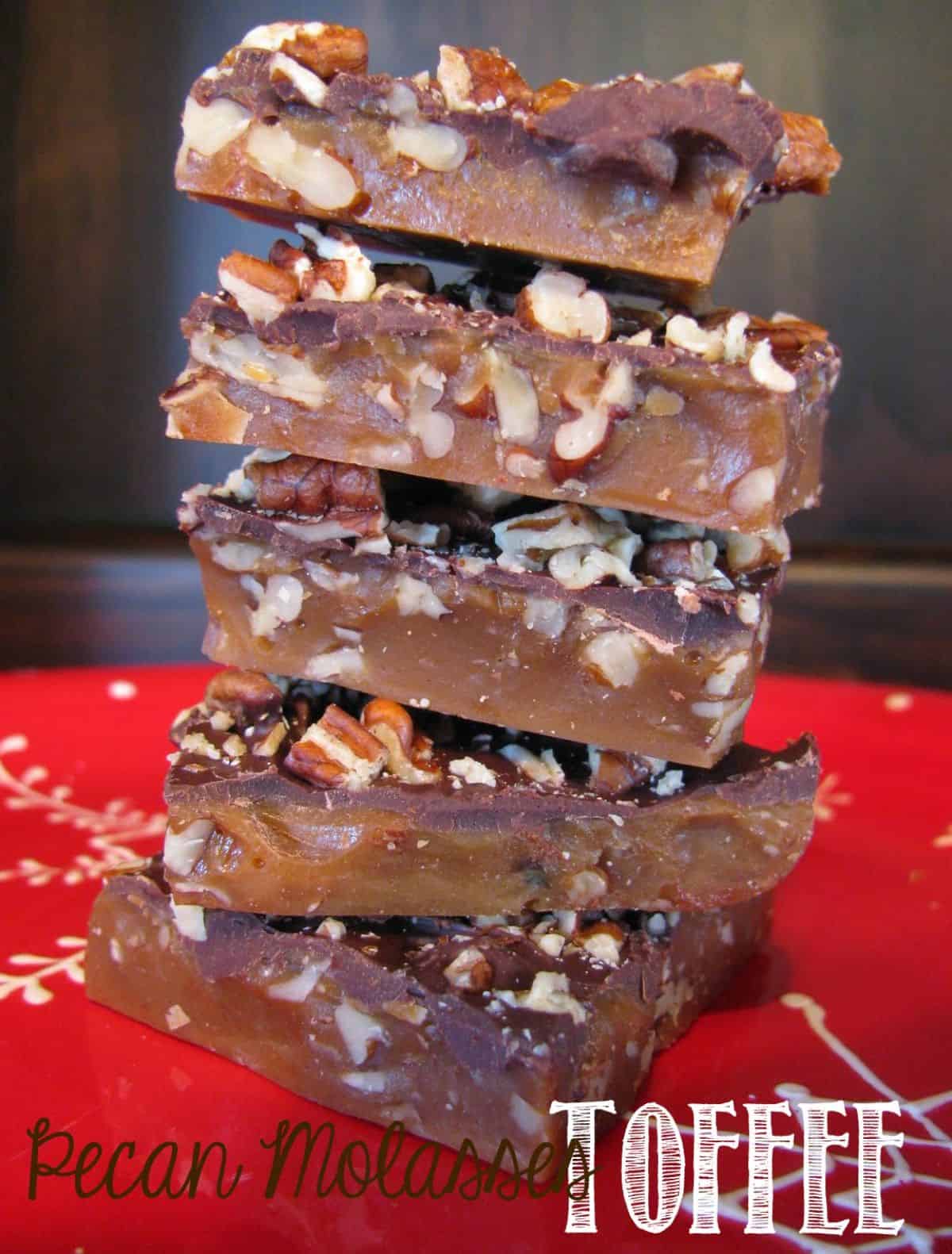 Toffee and molasses add sweetness to this common dessert. We recommend using a candy thermometer to make the toffee and get it to the right consistency. Gather the molasses, sugar, cinnamon, butter, pecans, and semi-sweet chocolate chips to make this tasty recipe.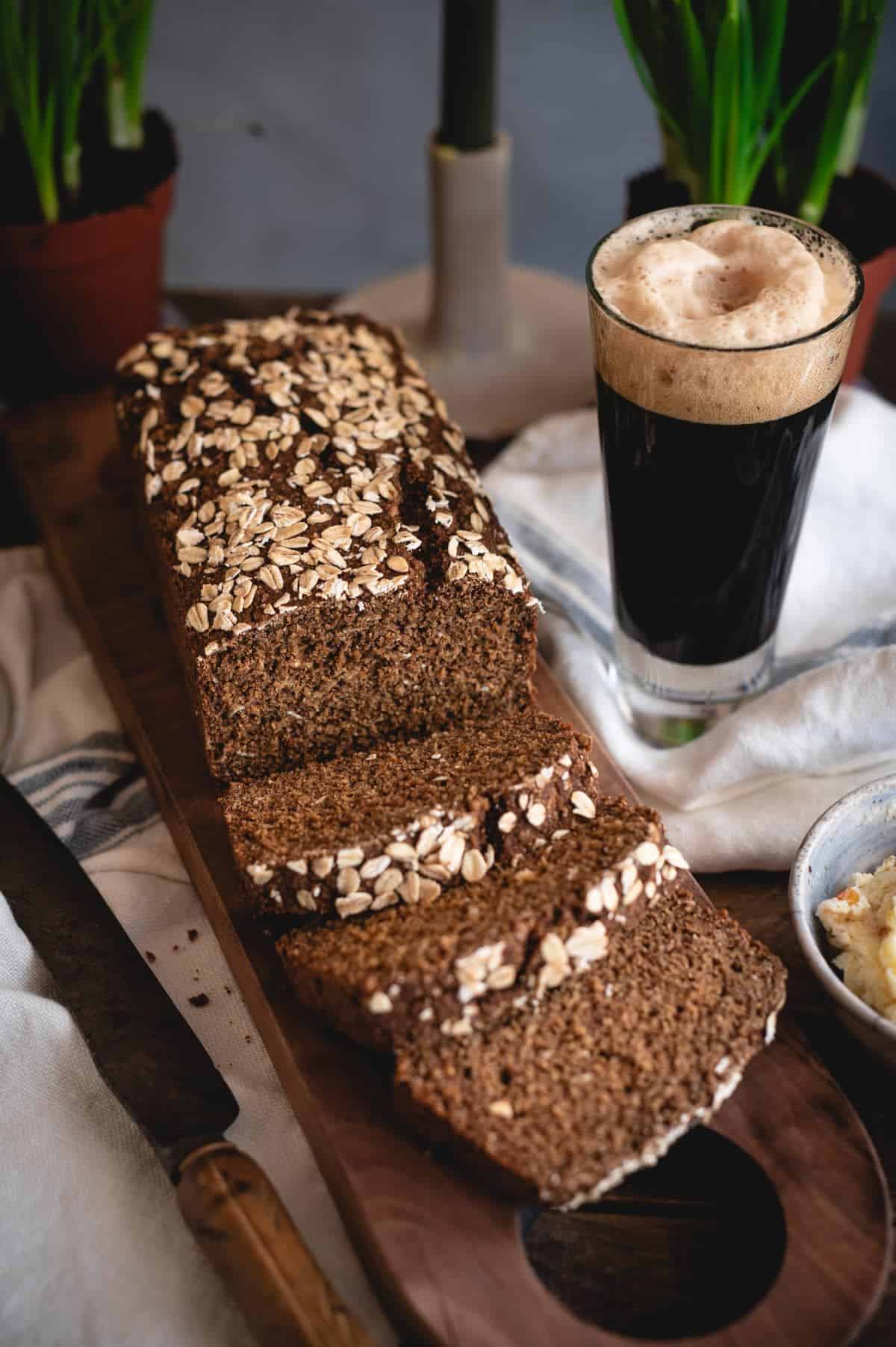 Forget the luck of the Irish and follow this recipe by the book to get a tasty Guinness and molasses bread. We recommend pairing this Guinness and molasses bread with tomato or cheddar soup and a pint of Guinness itself. All you need for this recipe is 5 ingredients to get started.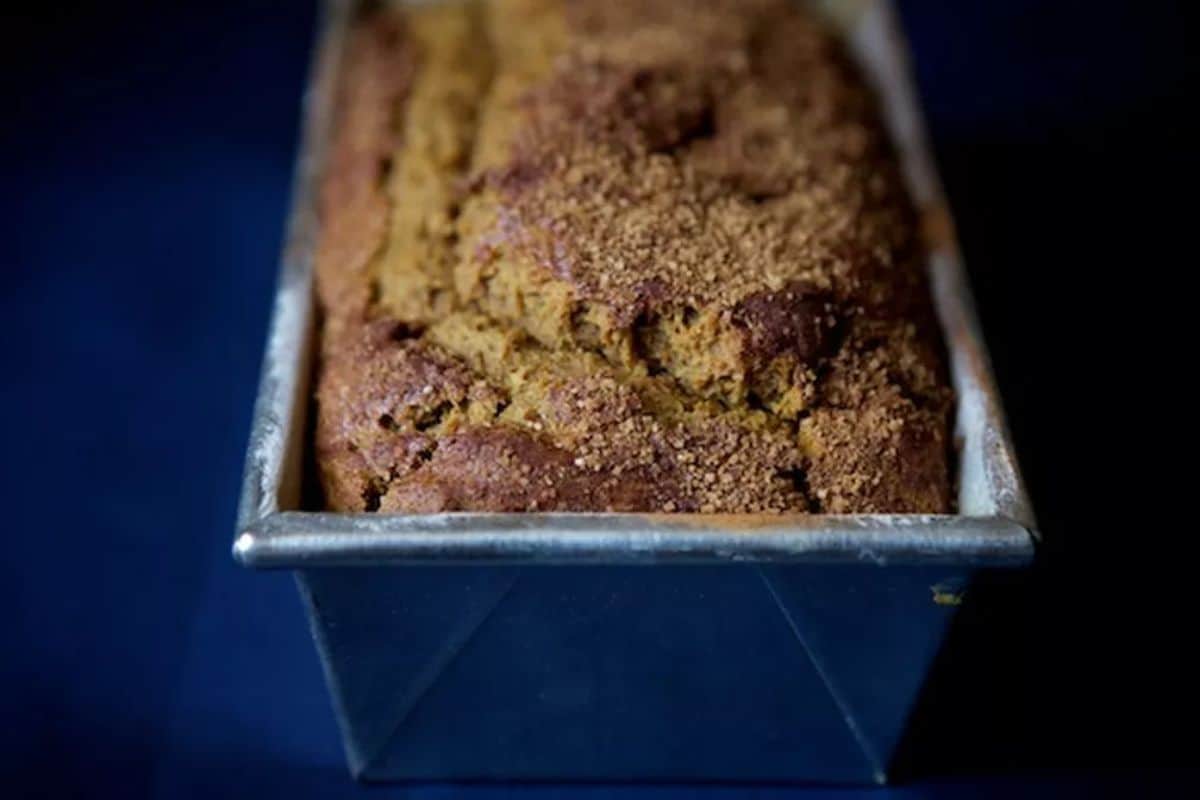 Ginger is a healthy addition to most desserts to aid with digestion and add a unique flavor. The touch of molasses adds more texture to this bread and works well with the pumpkin flavor.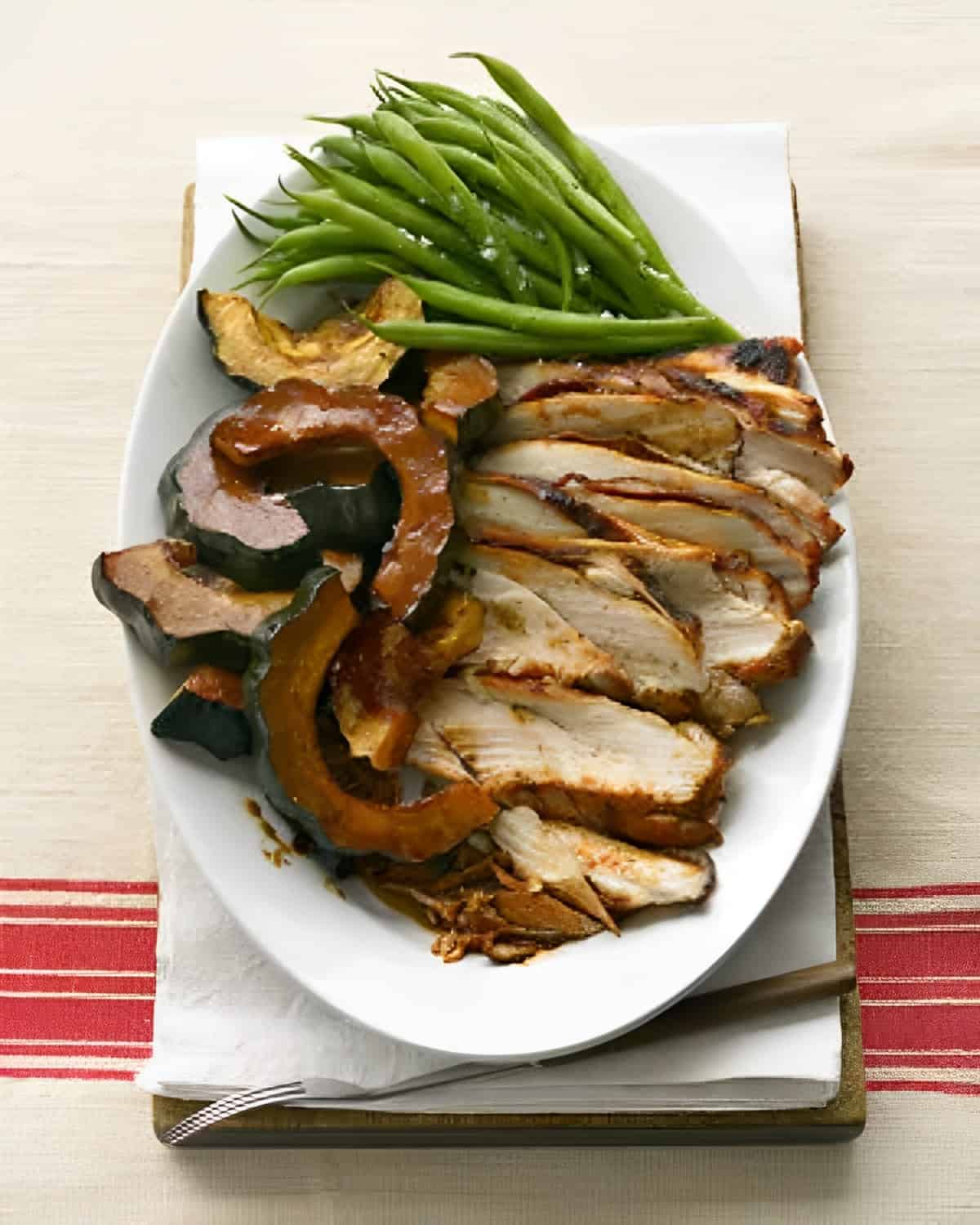 Molasses can be added to savory dishes too! We love this molasses-glazed turkey and acorn-infused squash for holiday dinners. The specific notes and sweet taste of the glaze are great for providing more balance without being unhealthy for a holiday meal. This recipe takes 20 minutes of prep time and 45 minutes of bake time.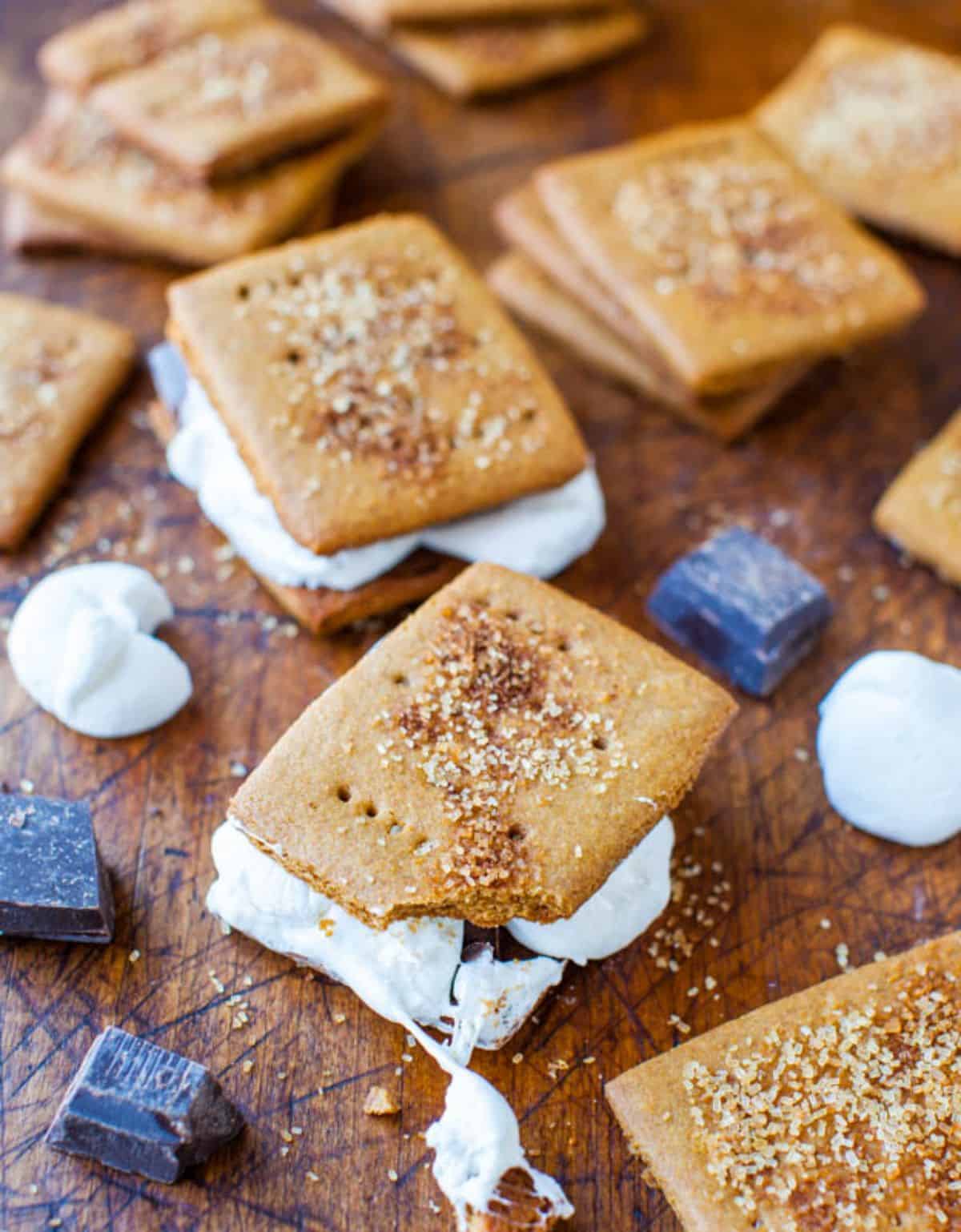 Cinnamon sugar graham crackers and smores with molasses are the ideal campfire snack. These cinnamon sugar graham cracker s'mores use honey, molasses, and light sugar for extra sweetness without being heavy or unhealthy.
Cheese-stuffed meatballs are a great side for an Italian feast. You will need 1 hour and 15 minutes of prep time and 20 minutes of cooking time for this recipe. Despite this recipe taking longer than most, it is well worth the effort! These cheese-filled meatballs are stuffed with ground lamb and topped with sweet molasses and honey.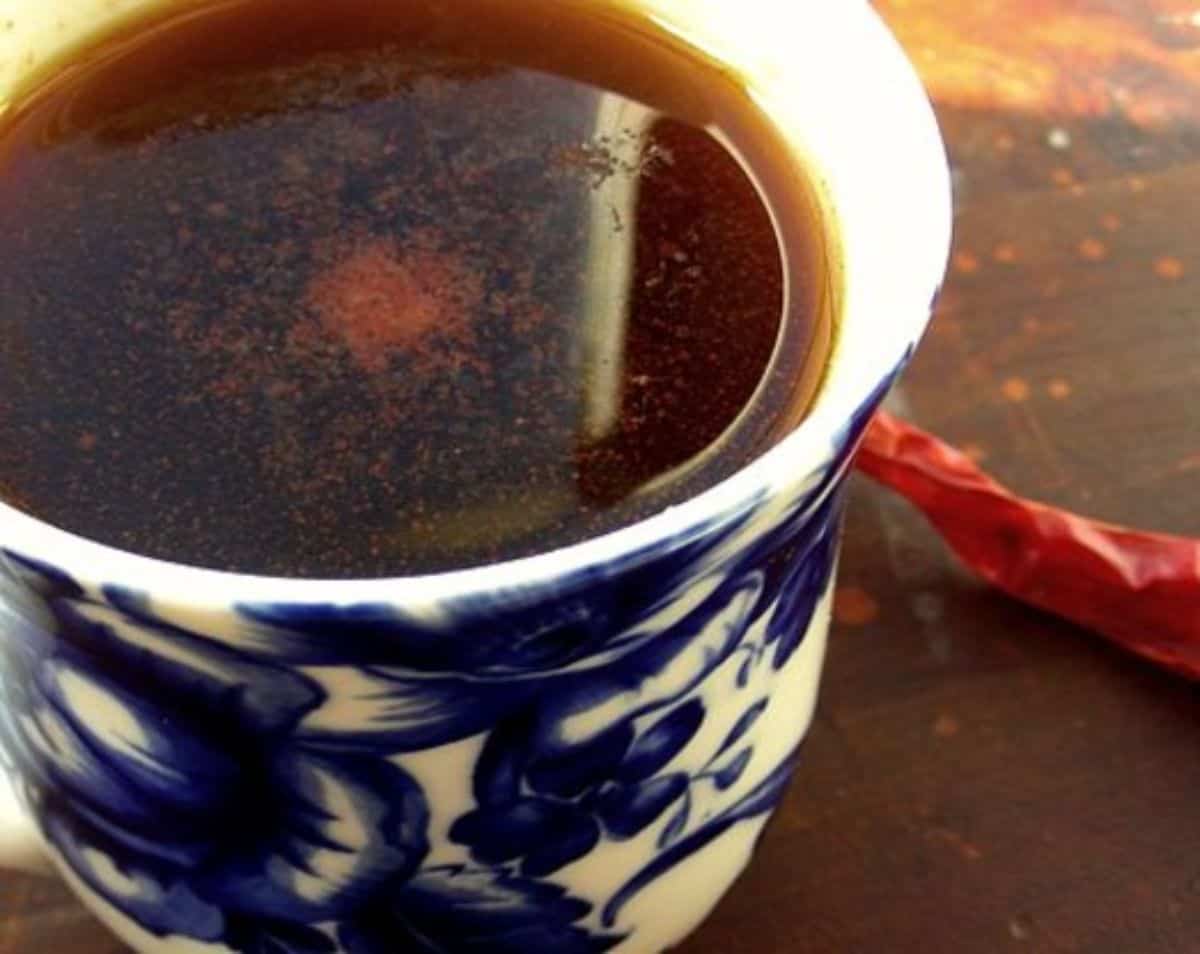 Molasses is a healthy addition to tea and beverages to aid with digestion. This easy-to-make and quickly-brewed tea is great for a digestive reset to help with bloating and fatigue. All you need is four ingredients (besides water) to make this spicy and sweet tea for a post-dinner beverage or liquid cleanse staple.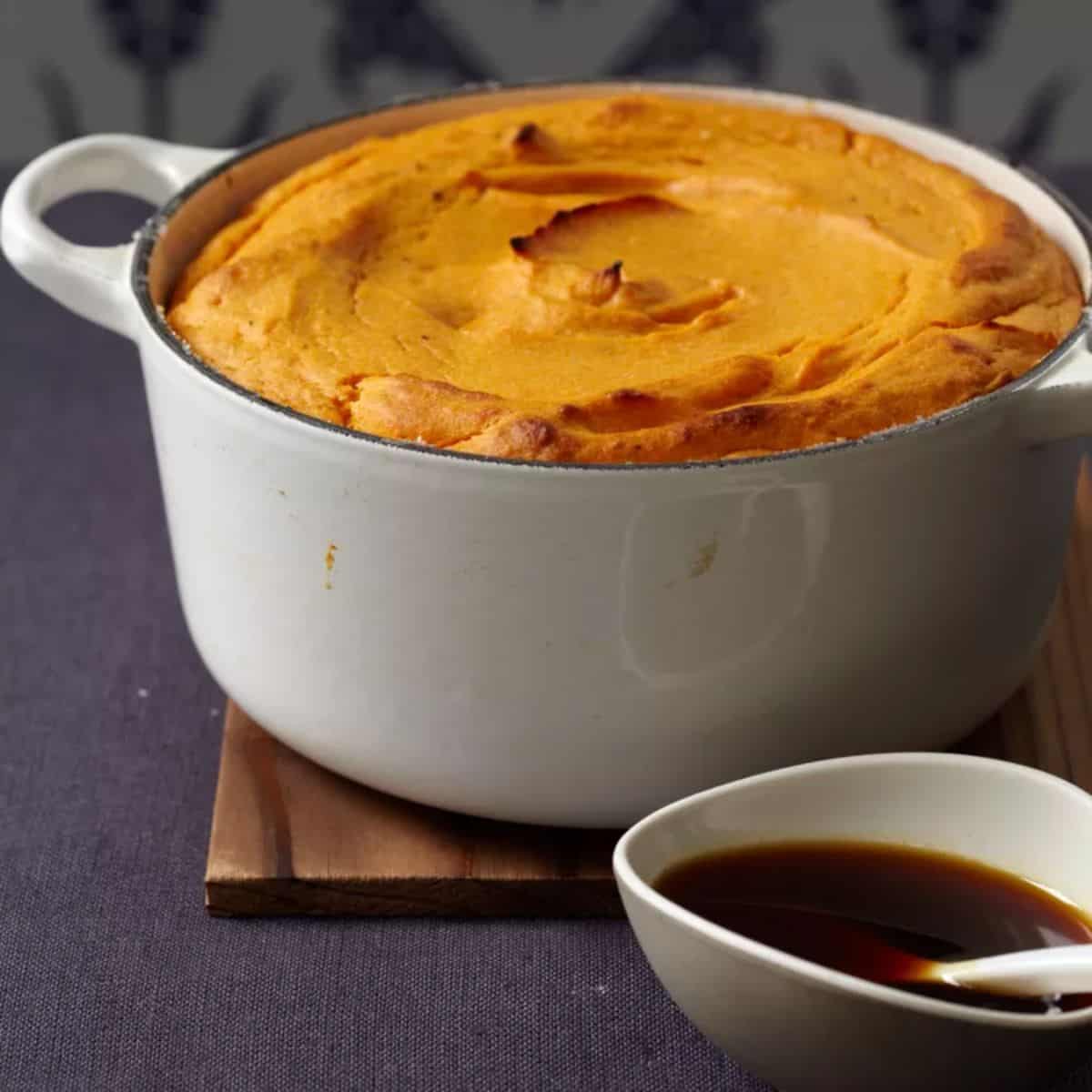 Pair this sweet potato souffle with lean meat and greens for a well-balanced meal. This souffle uses holiday-infused spices, like nutmeg and cloves, to make it the ideal side dish for holidays with family members. You will need ingredients for the souffle and sauce — both of which are easy to make! Plus, you can make this recipe ahead of time and store it in a refrigerator overnight.
Molasses cookies with white chocolate icing are the perfect sweet end to a meal! This traditional Christmas cookie is quick and easy to make if you forget to prepare a sweet treat on the day of a party.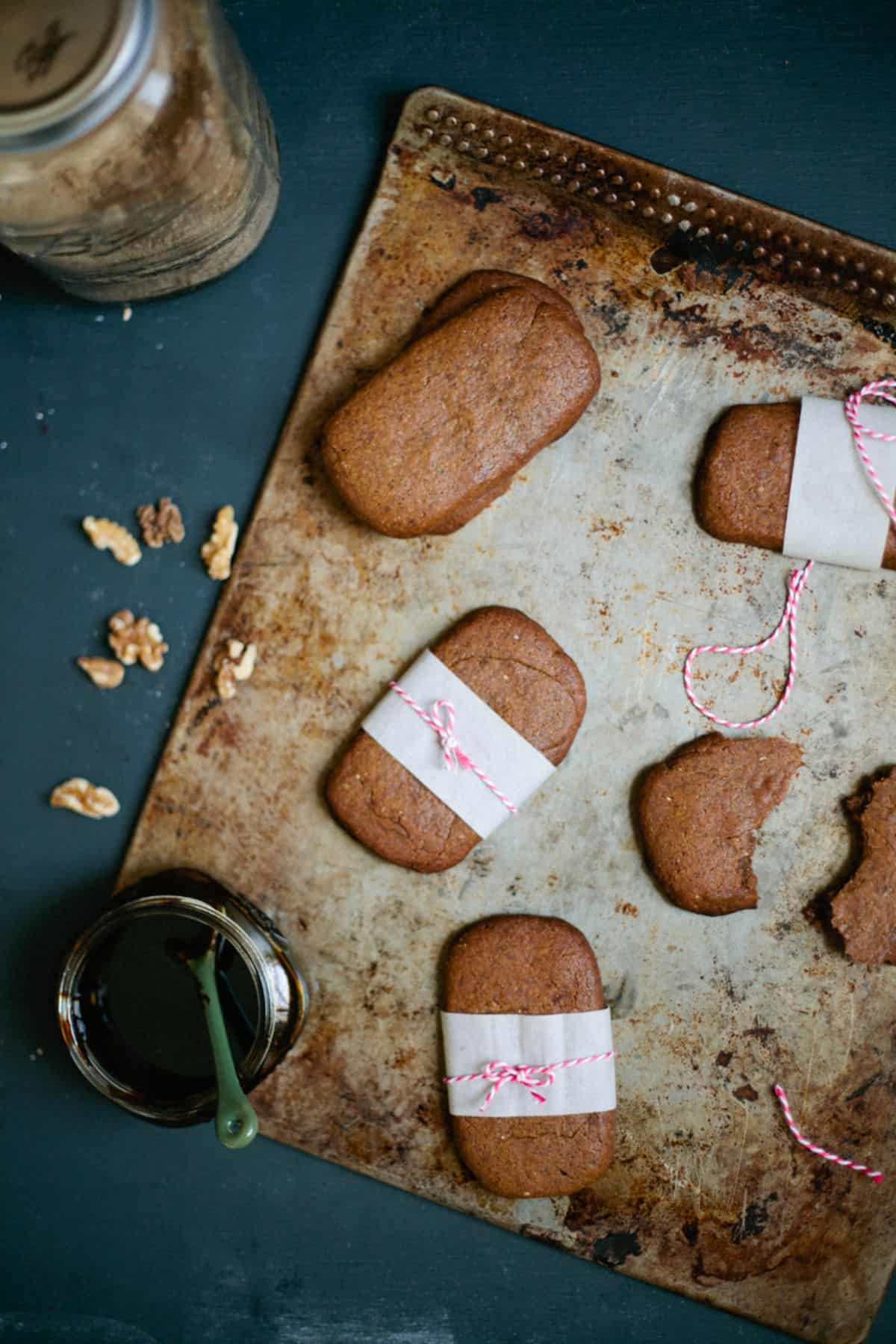 These gluten-free and dairy-free cookie bars with molasses won't derail your diet. Using walnut butter adds a bit of crunch and extra sweetness to this ideal snack for any time of the day or night.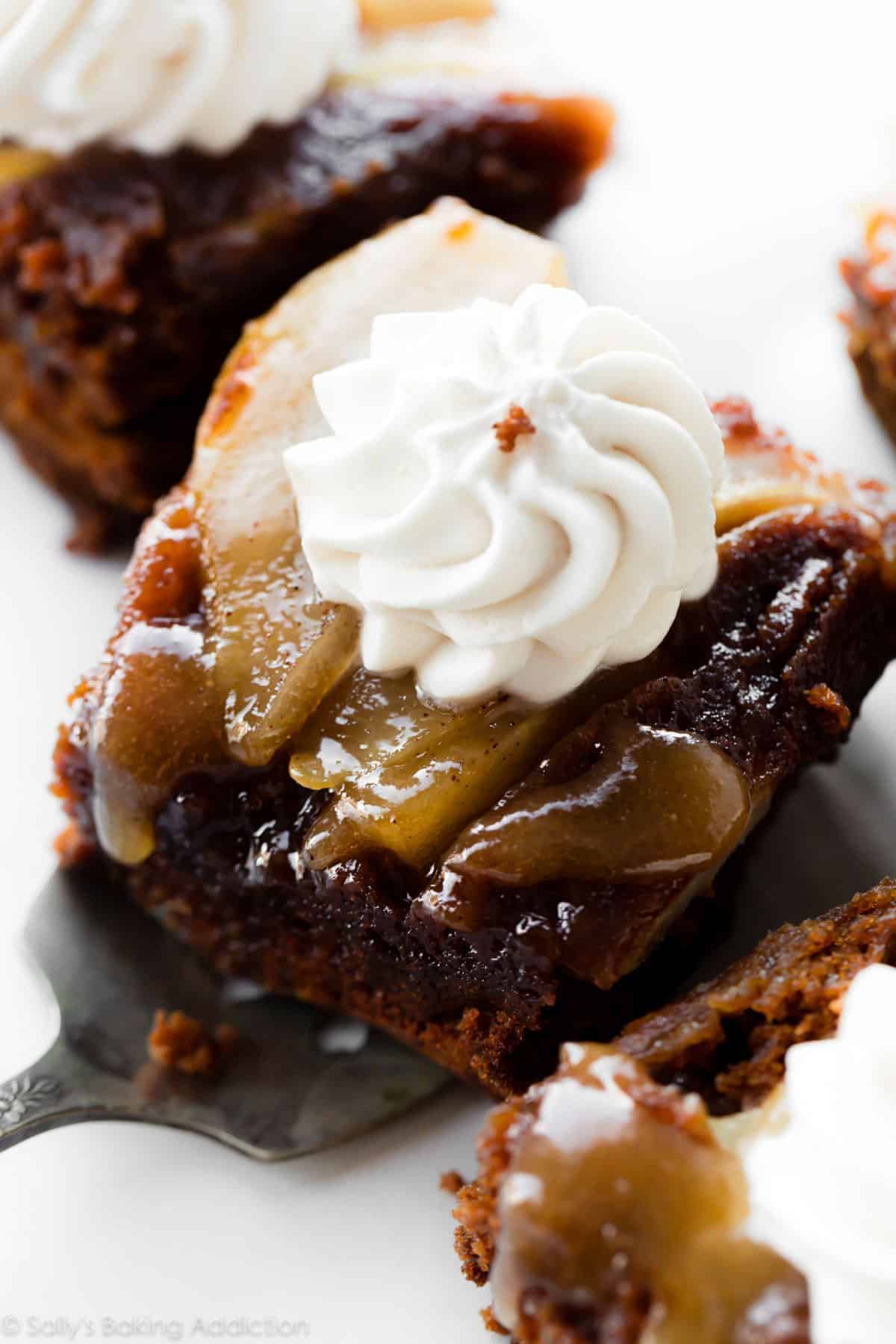 This upside-down pear gingerbread cake uses fresh fruit, brown caramel sauce, and whipped cream for a filling dessert. This upside-down cake features holiday spices, sweet pears, heavy caramel sauce, and light whipped cream for a nice treat. This recipe takes 25 minutes of prep time and 40 minutes of cooking time for a holiday-themed dessert.