Turmeric is a spice that adds a rich flavor to food. It's also incredibly healthy, providing antioxidants and anti-inflammatory properties. Anyone with arthritis will love adding turmeric to their meals, especially soups, to prevent swelling and pain.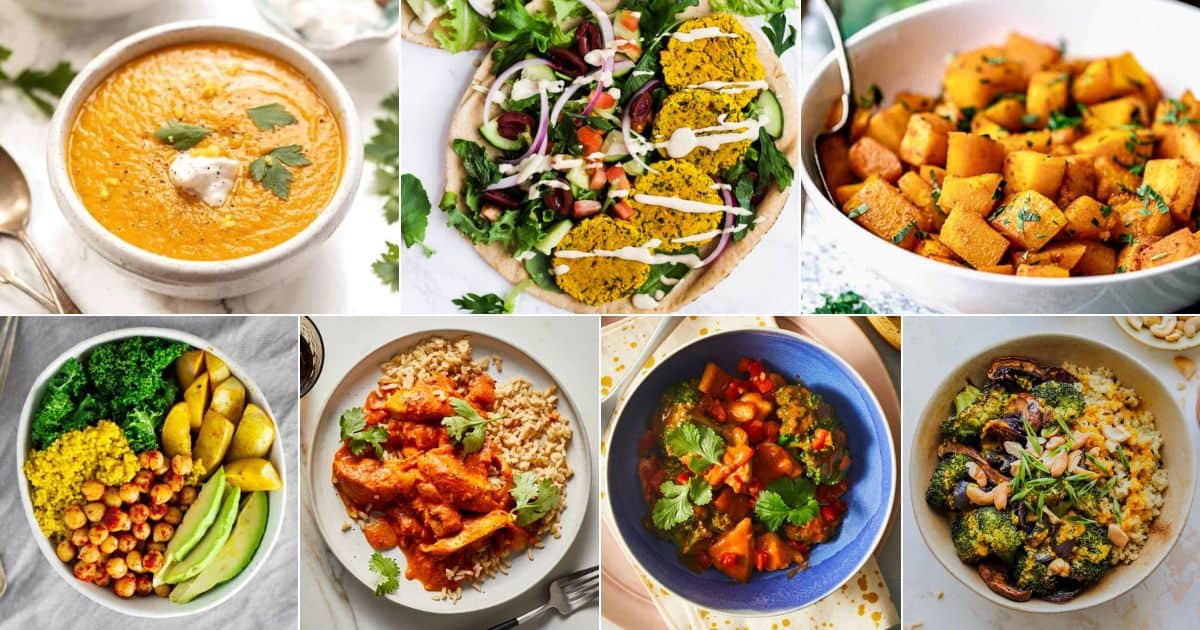 These 33 turmeric recipes are some of the best to integrate this spice into your diet. When cooking with this spice, handle it carefully because its vivid color can stain your skin and clothing. However, the health benefits are worth using this spice when you can.
Jump to:
1. Turmeric Tonic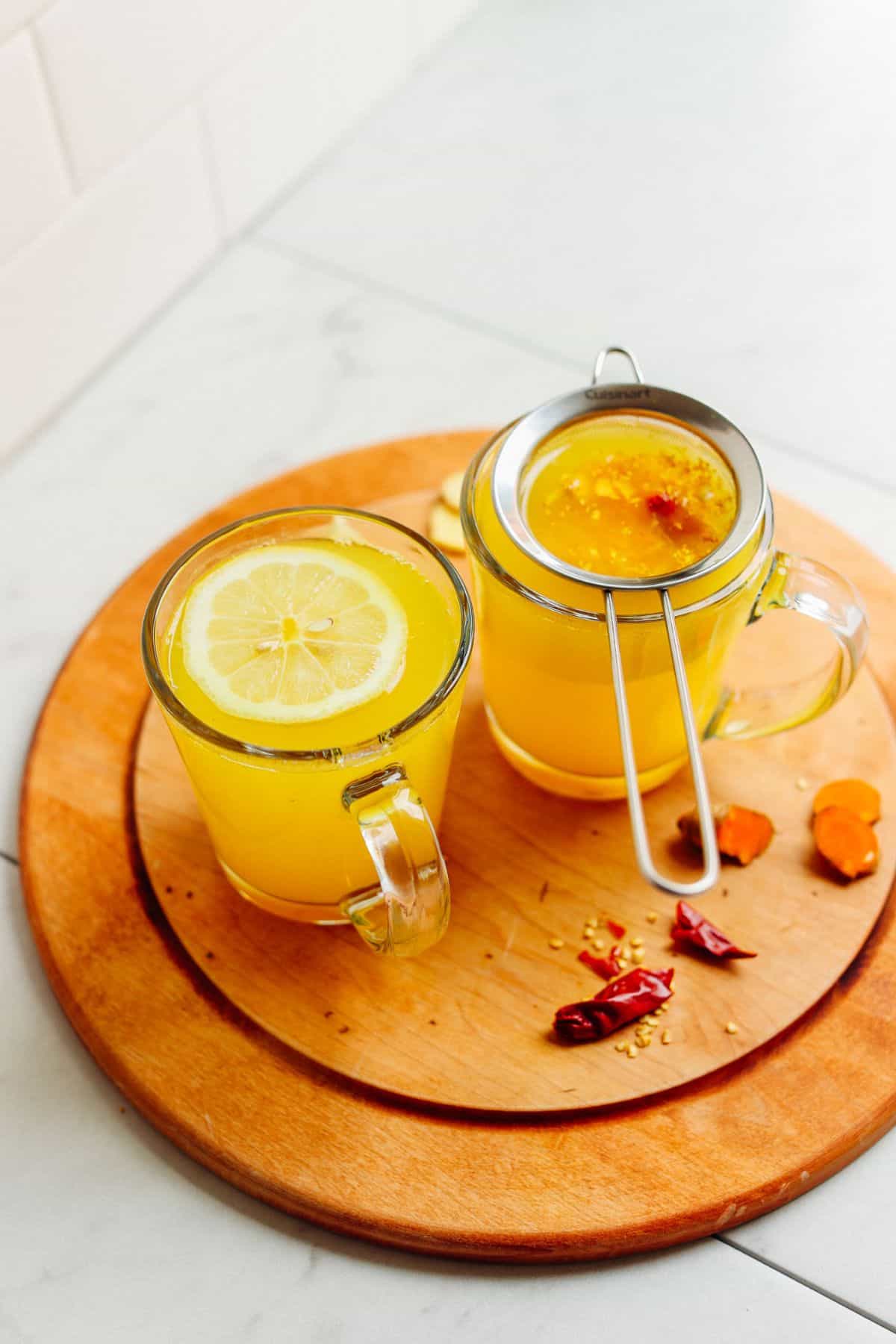 It's easy to start using turmeric recipes by making something you can consume at any time of day, like this Turmeric Tonic. It's simple to make this beverage, and you'll feel the health impact with each delicious sip. Mix lemon juice, ginger, and turmeric with water.
2. Turmeric Tea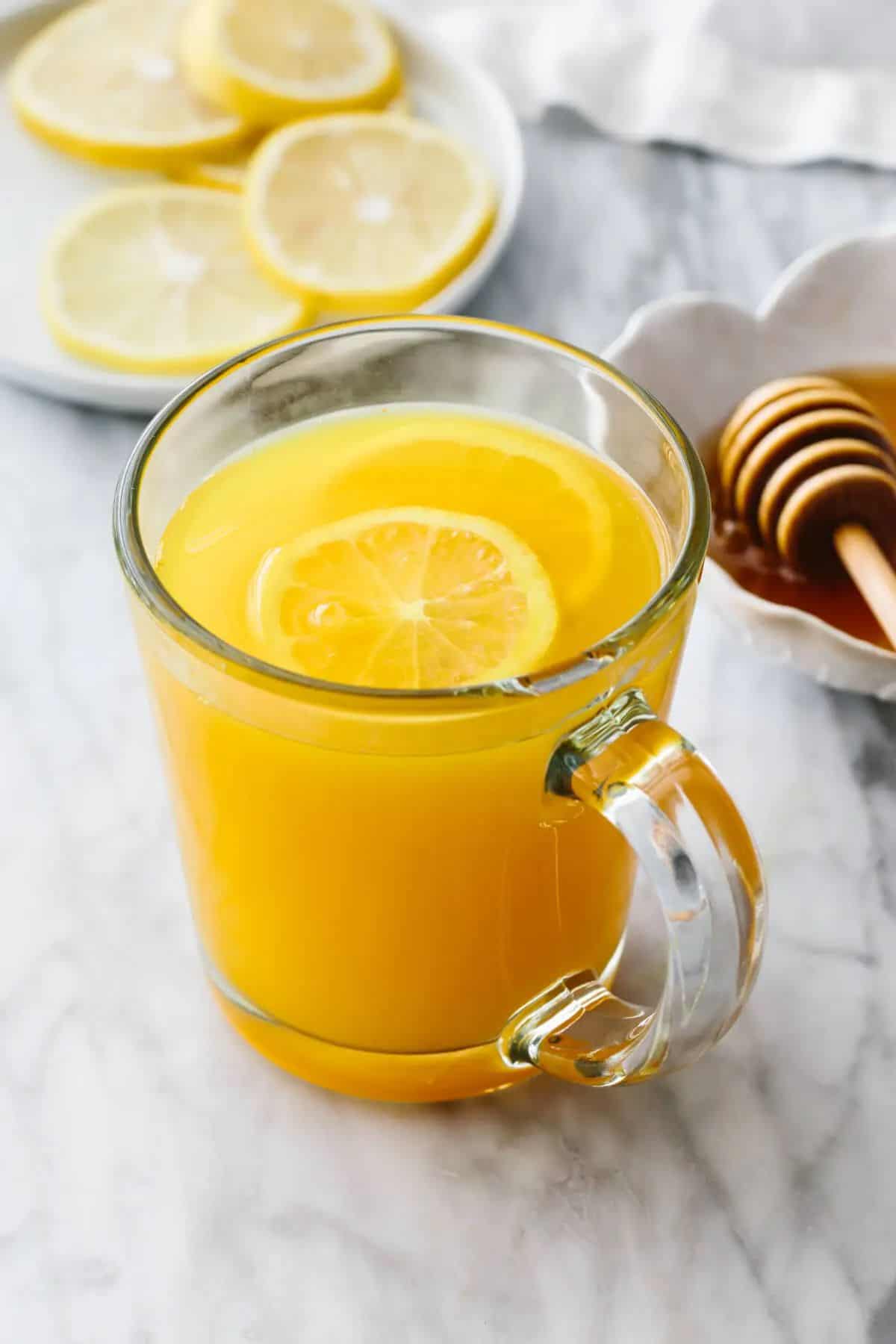 Turmeric Tea is a drink that will warm you up and ease your inflammation pain. While you can add turmeric to any tea, you typically drink, this simple recipe is delicious as-is. Use water, lemon juice, and black pepper, then add turmeric and honey for flavor.
3. Turmeric Milk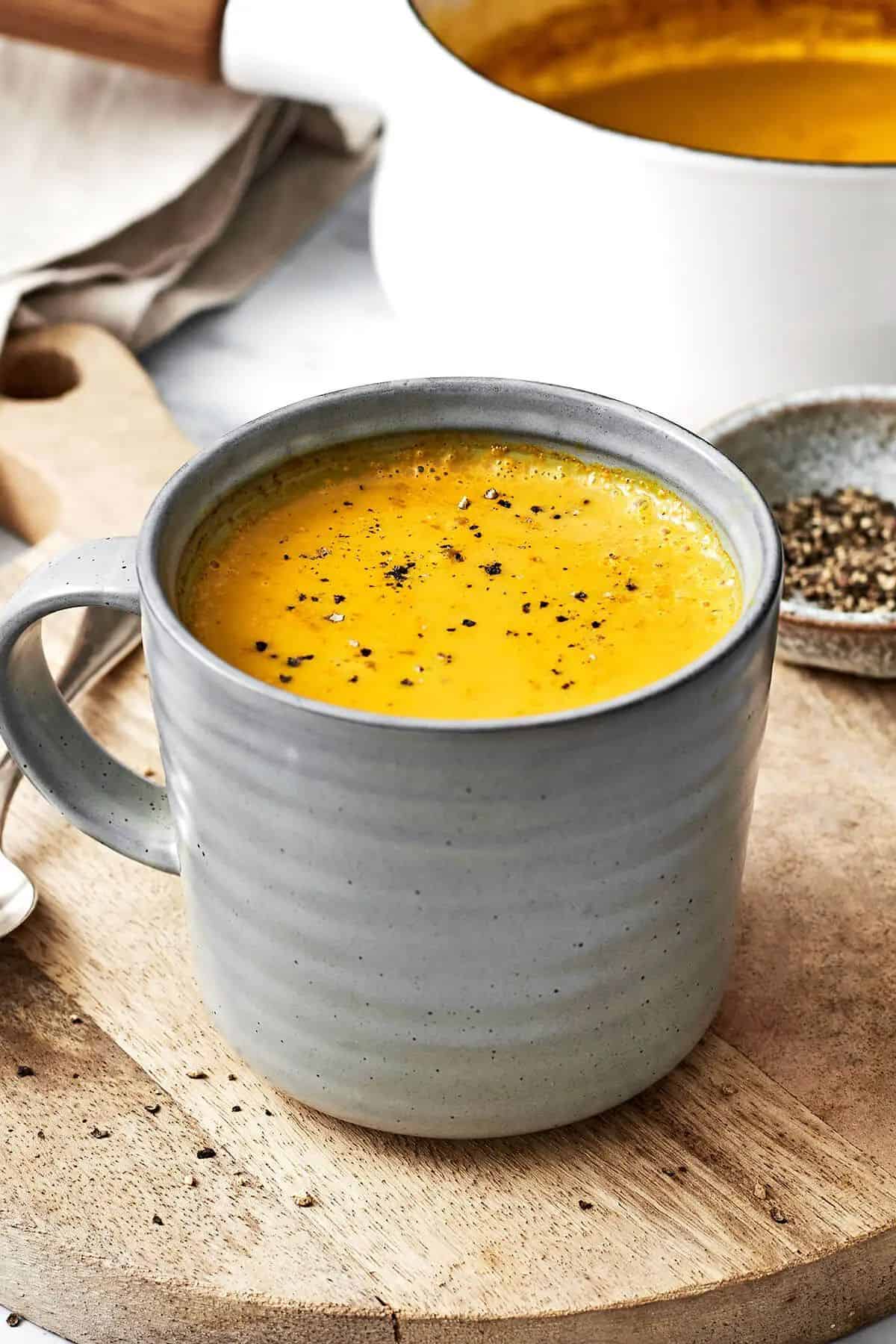 Turmeric Milk is another healthy beverage you can add to your diet. This golden milk adds rich flavor to your milk, whether you use dairy milk or plant-based milk. You can even warm up your drink and sip it instead of coffee in the mornings for a cozy feeling.
4. Turmeric Pineapple Smoothie
This Turmeric Pineapple Smoothie is the perfect blend of a beverage and a dessert, perfect for warm days when you want a healthy treat. The creaminess of the smoothie suits the spice from the turmeric, and pineapple, banana, and ginger add more flavor.
5. Turmeric Latte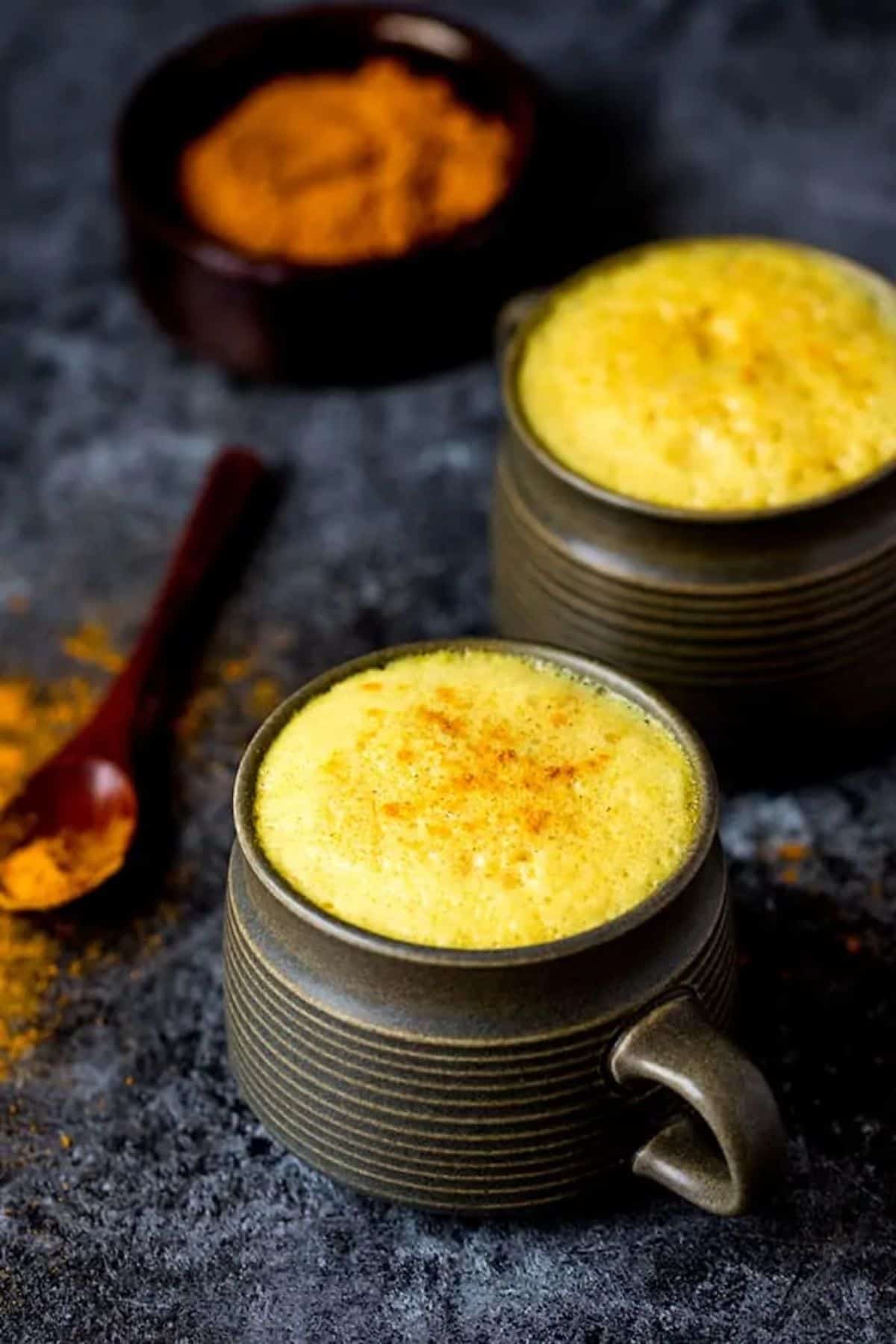 The last drink that includes turmeric is one you can enjoy in the morning or after dinner. For the most health benefits, consider switching out all your standard beverages for these turmeric drinks, which you can enjoy at any meal or snack throughout the day.
A Turmeric Latte is a healthy way to get a jolt of caffeine into your system. Use instant coffee and mix it in a saucepan with almond milk, turmeric, coconut sugar, and a dash of cinnamon. You can increase the depth of flavor with ginger and vanilla bean paste.
6. Chicken and Rice Turmeric Casserole
After learning of delicious turmeric drinks, you're probably ready to start cooking. This Chicken and Rice Turmeric Casserole recipe is one your whole family will love. The turmeric brings out the moisture in the chicken and adds flavor to the rice in one dish.
7. Turmeric Honey Chicken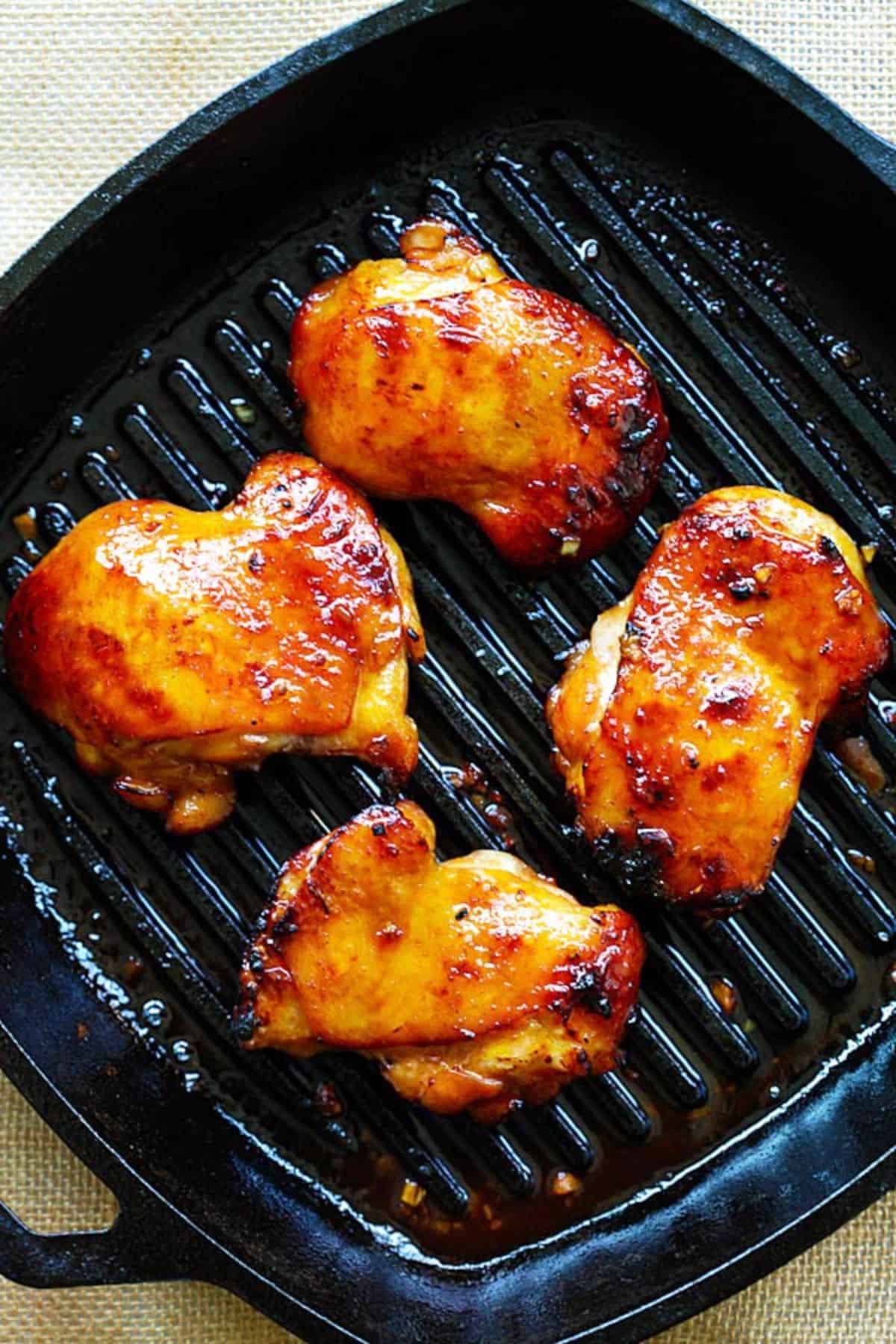 Turmeric Honey Chicken is a rich and flavorful dish that delights your tastebuds. The turmeric adds spice, while the honey cuts it with some sweetness. You can serve the chicken on its own or serve it over turmeric rice to get a healthy boost in your meal.
8. Turmeric Rice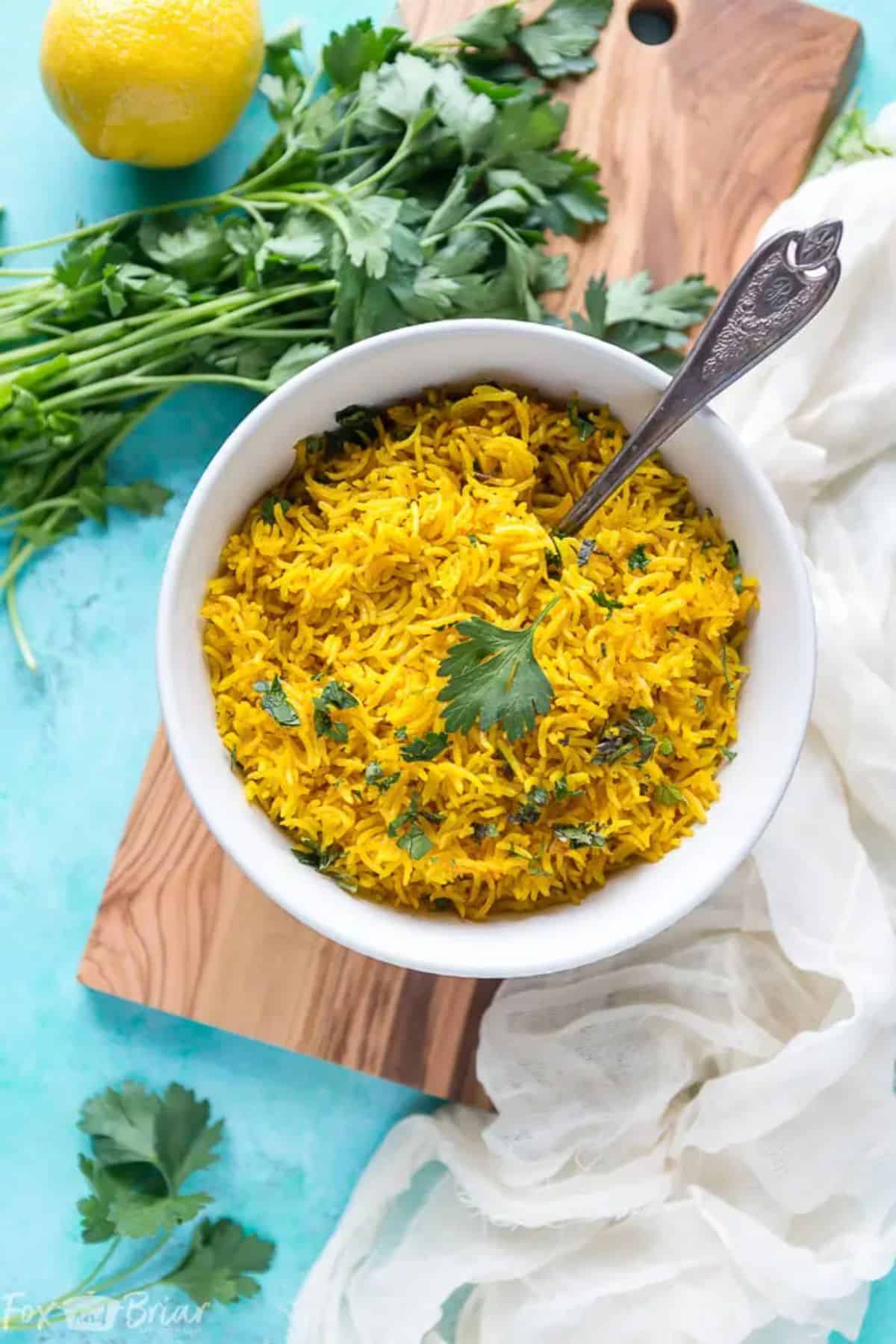 Turmeric Rice is a perfect base for any main course you make. It's simple to make and smells so good that you might feel tempted to eat it alone before the rest of your meal is ready. Add turmeric, chicken broth, garlic, and onion to jasmine rice for this recipe.
9. Poached Eggs With Turmeric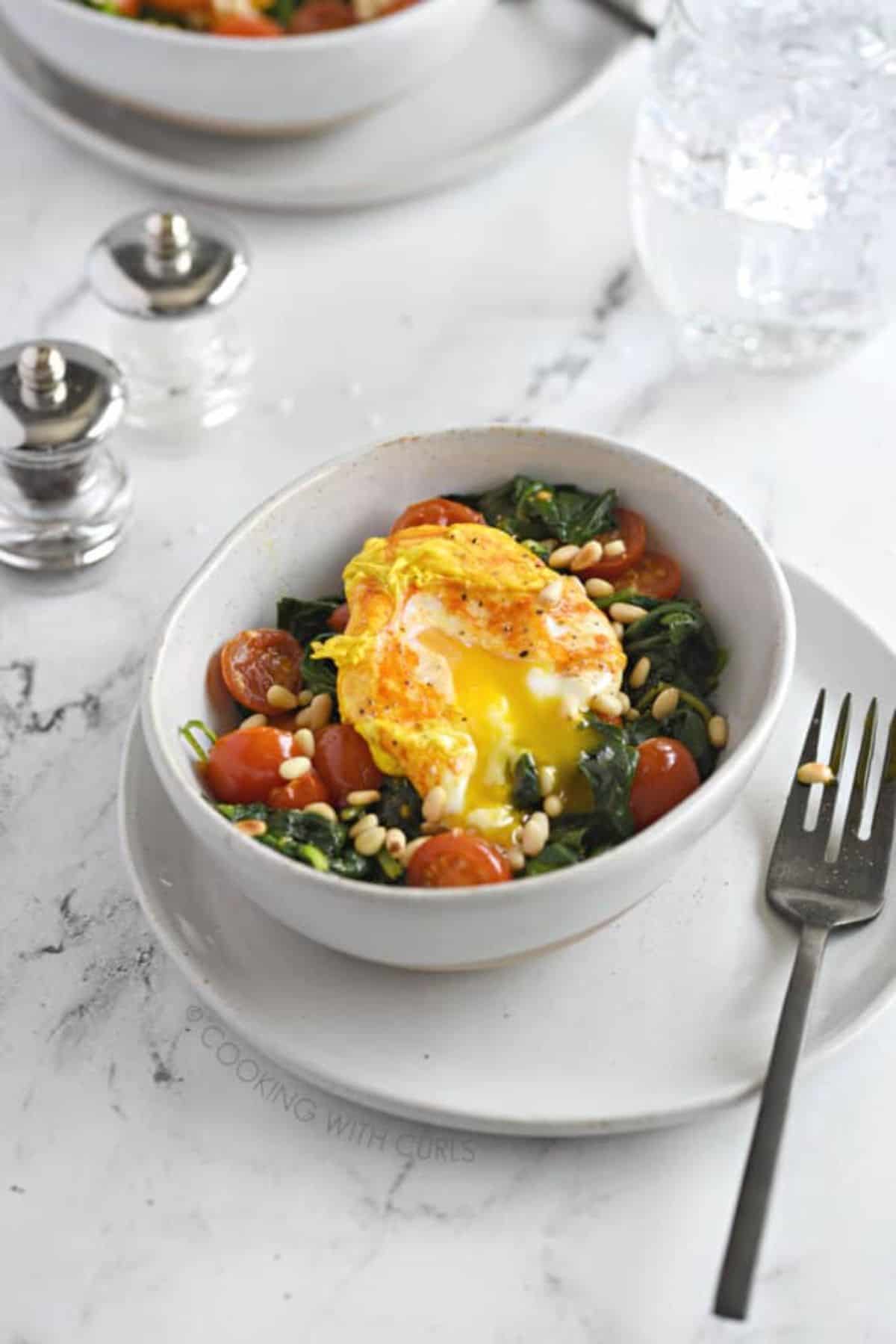 To start your day off on a healthy note, make these Poached Eggs With Turmeric for breakfast. You can eat the turmeric-enriched eggs on their own or serve them with spinach or avocado on whole-wheat toast to have a filling and flavorful breakfast.
10. Turmeric Falafel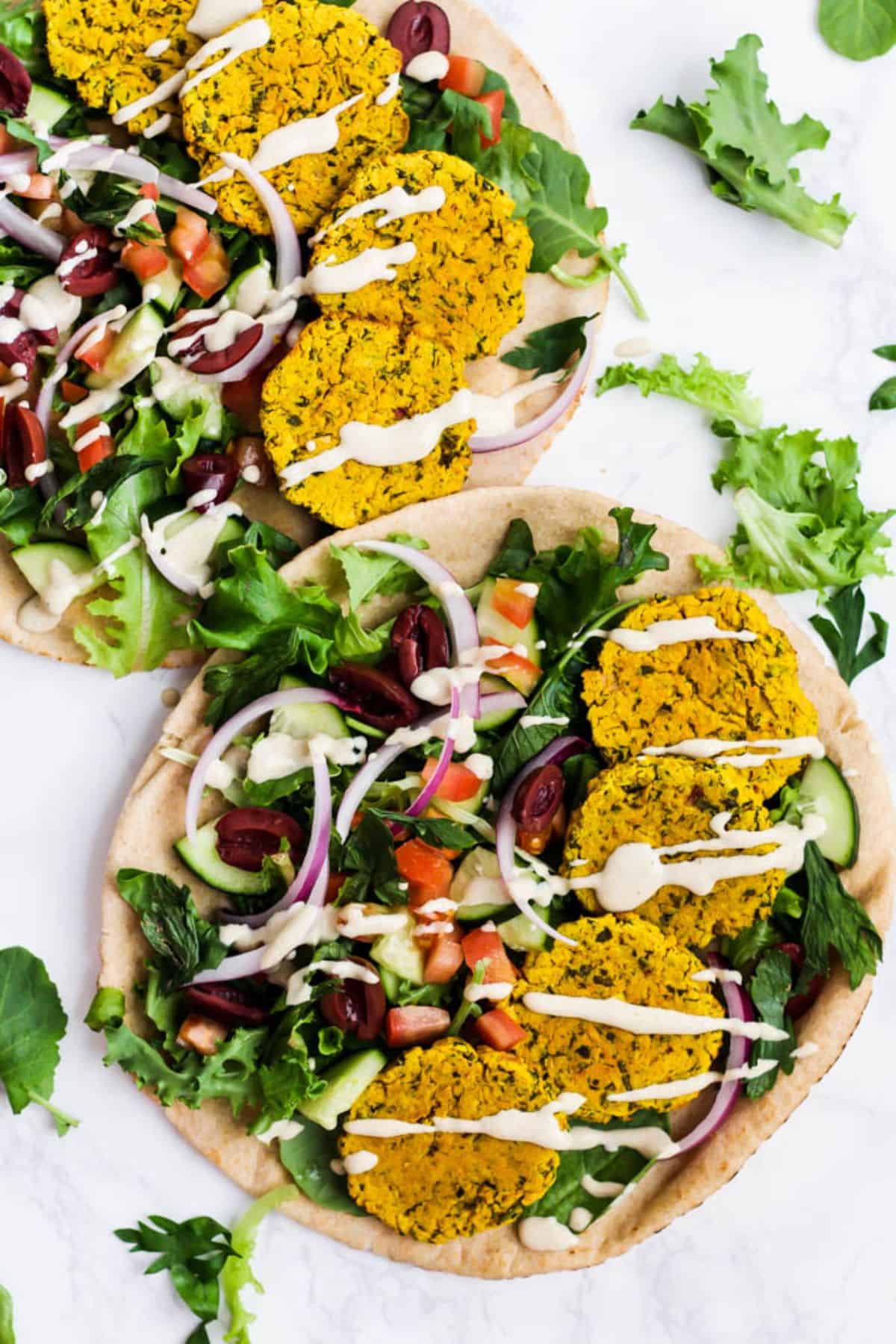 Turmeric Falafel is a delicious dish for lunch. You bake the chickpea and turmeric falafel in the oven so it gets crisp and is easy to make at home. Either use the falafel on pita bread as a sandwich or put it on top of a salad and enjoy the healthy vegan meal.
11. Lemon Turmeric Lentil Soup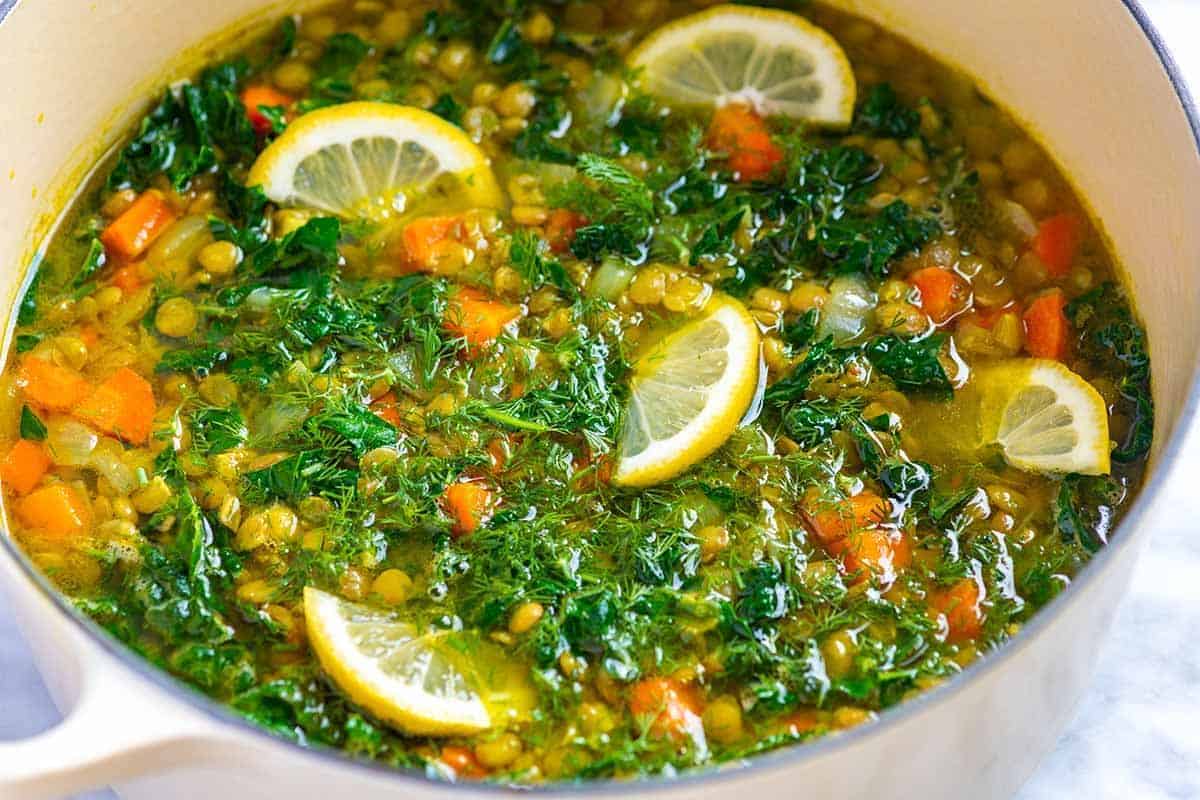 Turmeric is a spice you can add to almost any soup, but the next few recipes are some favorites. The turmeric in this Lemon Turmeric Lentil Soup heightens all the involved flavors to make it a rich, filling dish that boosts your immune system.
12. Carrot Soup With Turmeric and Ginger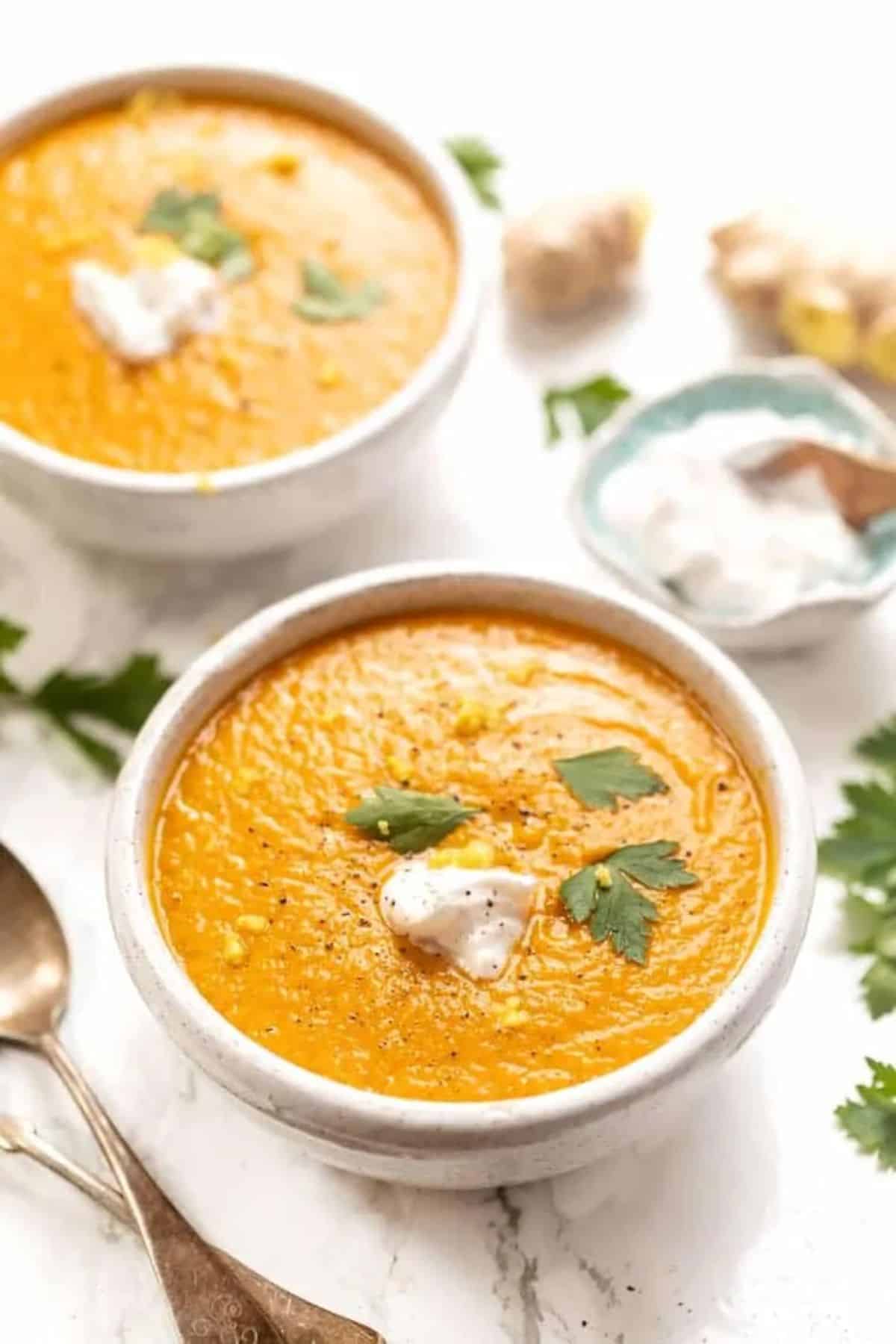 Another favorite turmeric-infused soup is Carrot Soup With Turmeric and Ginger. The turmeric and ginger work hand-in-hand to elevate the carrot flavor, and the colors also work well to create a vivid meal. Top with a dollop of sour cream to thicken it.
13. Turmeric Cauliflower Soup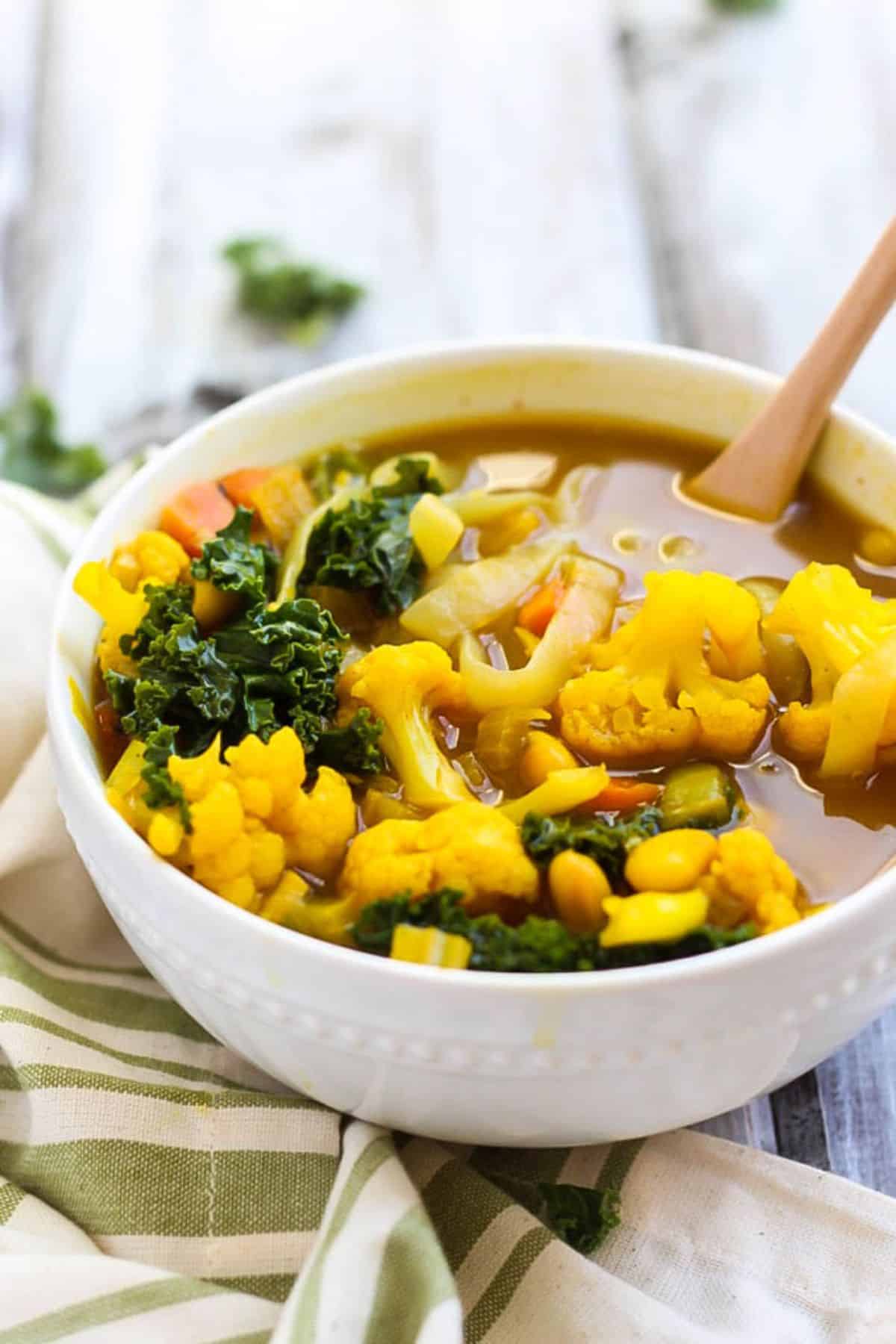 This Turmeric Cauliflower Soup is another favorite because it's comfort food. The cauliflower picks up the turmeric flavor, but you can add carrots, corn, lemon, celery, and kale to make it more filling. Cayenne pepper and ginger add more spice.
14. Skillet Chicken With Turmeric and Chickpeas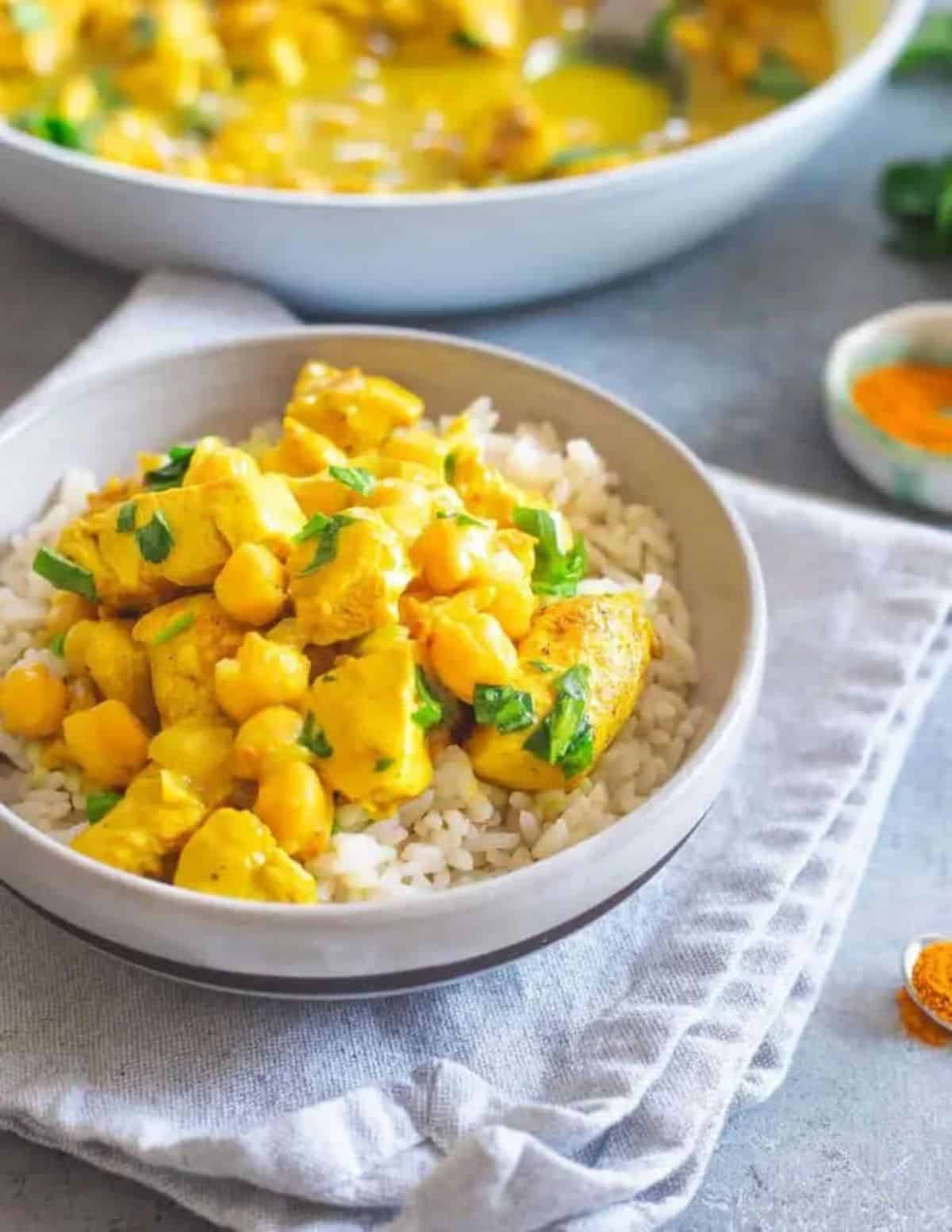 One of the most filling turmeric recipes is Skillet Chicken With Turmeric and Chickpeas, and it's easy to make in one skillet. You can eat it on its own, but the creamy turmeric sauce pairs nicely with rice to make a full meal. Best of all, cleaning up is a breeze!
15. Bacon Turmeric Pasta With Peas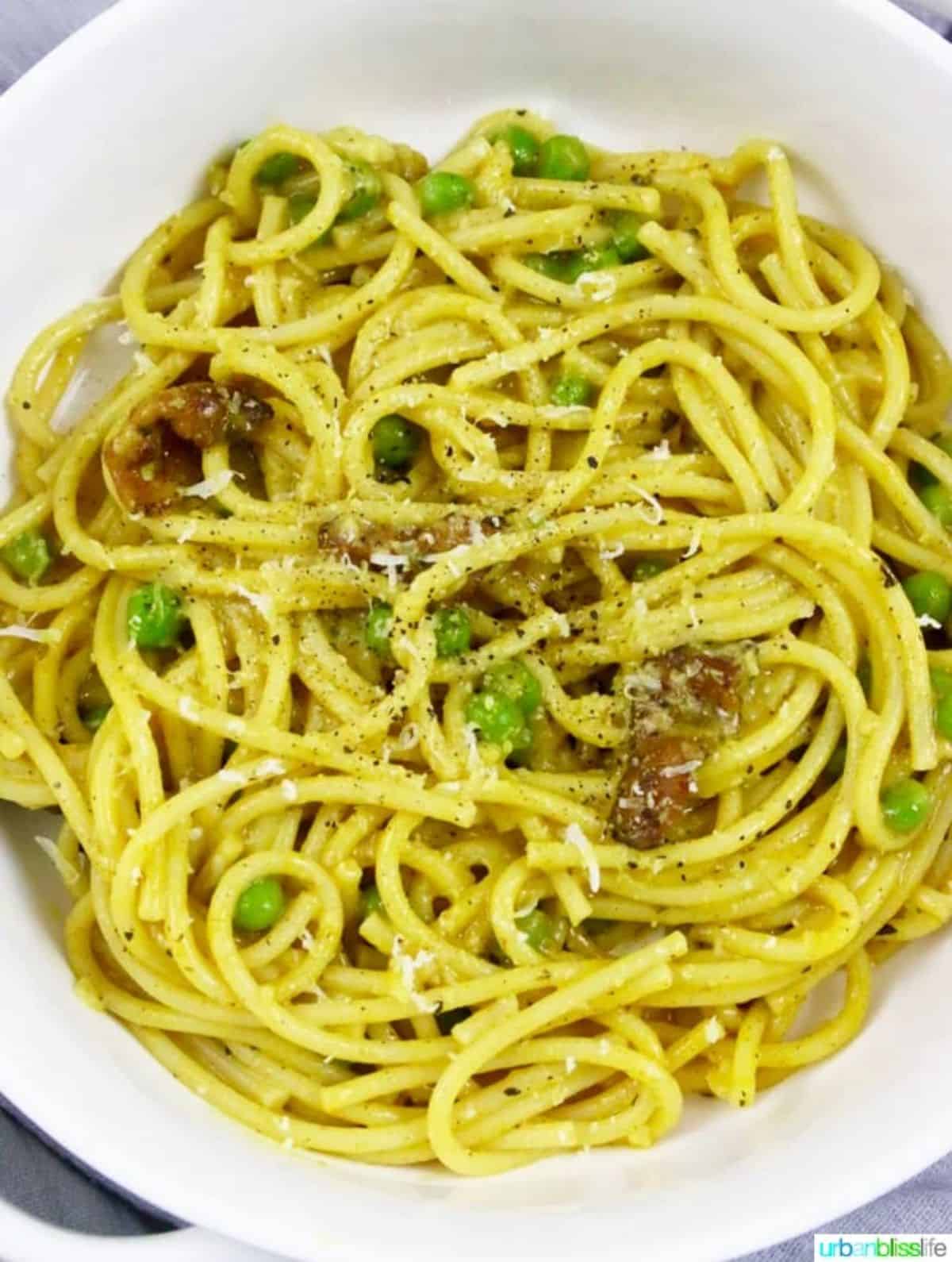 Pasta is a filling dish that's easy to make, and there are plenty of ways to integrate turmeric. Instead of just sprinkling it into the sauce, try Bacon Turmeric Pasta With Peas. The turmeric plays perfectly with salty bacon, and the peas add a pop of color.
16. Yellow Adobo
Yellow Adobo is one of the most flavorful turmeric recipes from Filipino culture. Cook the chicken in vinegar and turmeric to infuse the rich bitterness, then add minced garlic. With your mouth watering, serve the chicken with rice that allows the flavors to shine.
17. Turmeric Butternut Squash
Turmeric Butternut Squash is an organic, vegan dish that will warm you up on a crisp autumn day. Butternut squash is healthy and filling on its own, so adding the spice of turmeric will heighten the rich flavors when you roast it. Serve it as a side or main dish.
18. Roasted Cauliflower With Turmeric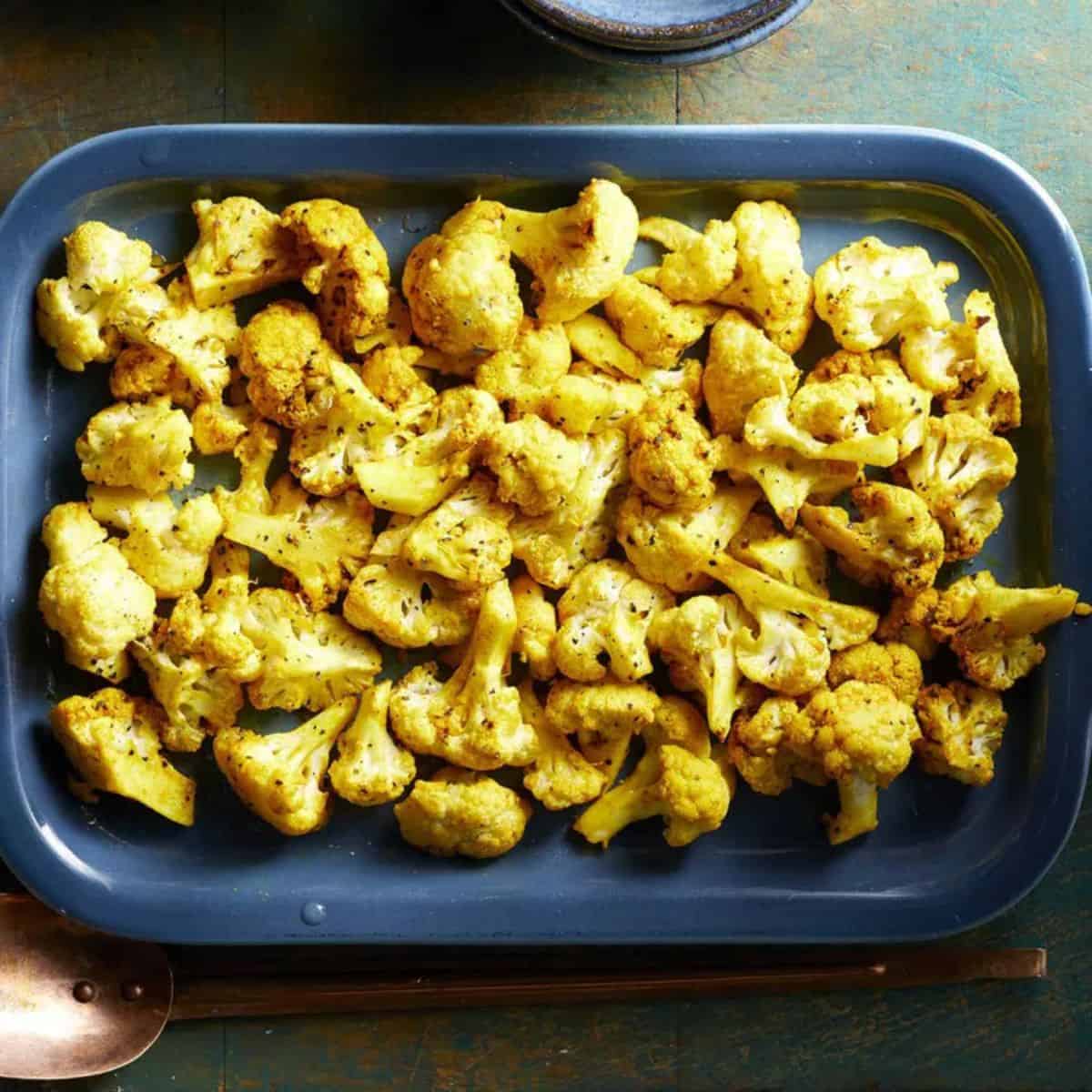 Roasting vegetables accentuates their flavors, so adding turmeric to cauliflower takes the veggie from a basic side into a flavorful main dish or a topping for salads. Roasted Cauliflower With Turmeric also uses garlic and cumin to heighten the taste.
19. Tuna Steaks With Turmeric Sauce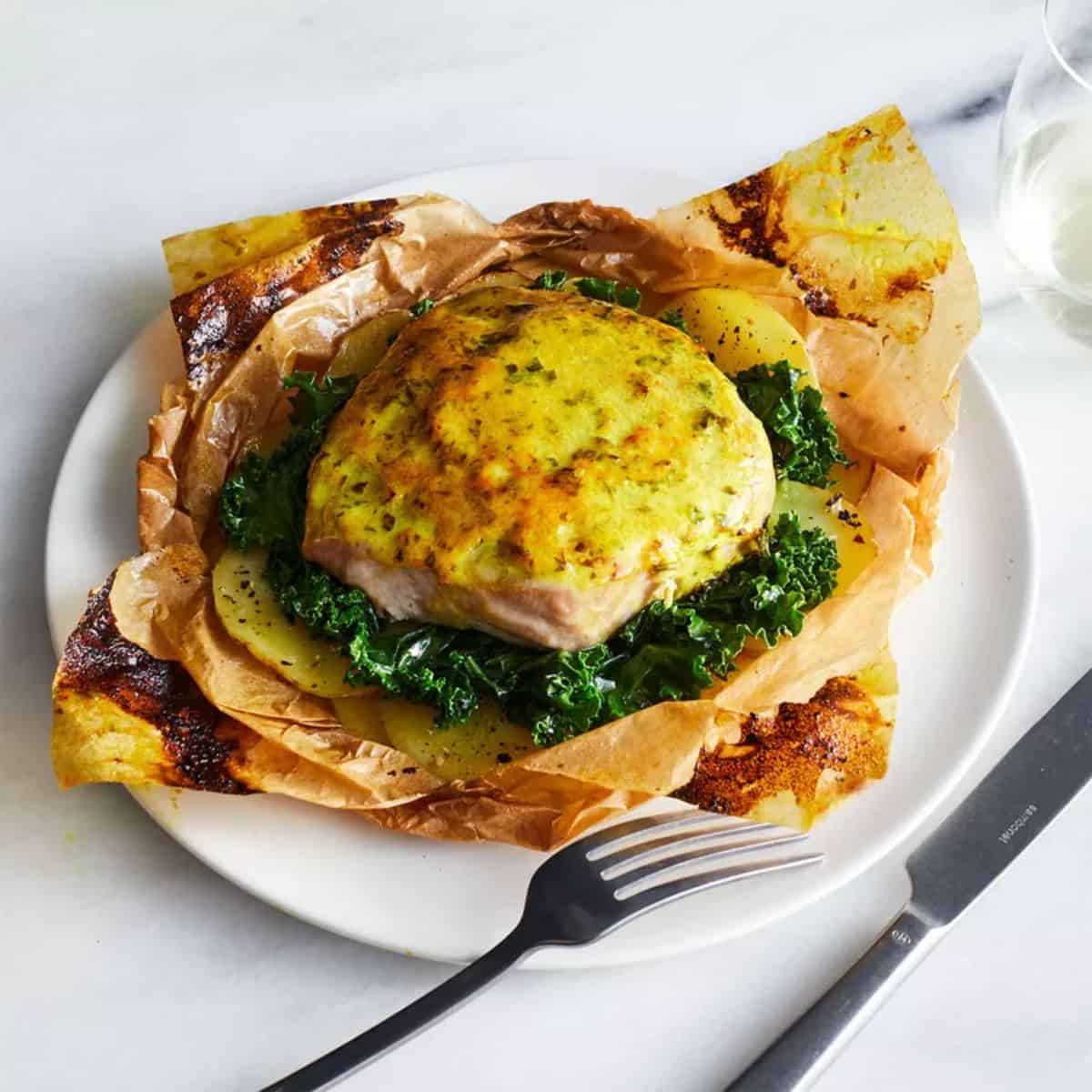 Wrapping fish in parchment contains steam, so it reabsorbs the moisture as it cooks. Use that method for these Tuna Steaks With Turmeric Sauce, then add a sauce of mayonnaise, mustard, honey, and turmeric to add moisture and flavor when serving.
20. Massaman Curry With Turmeric Rice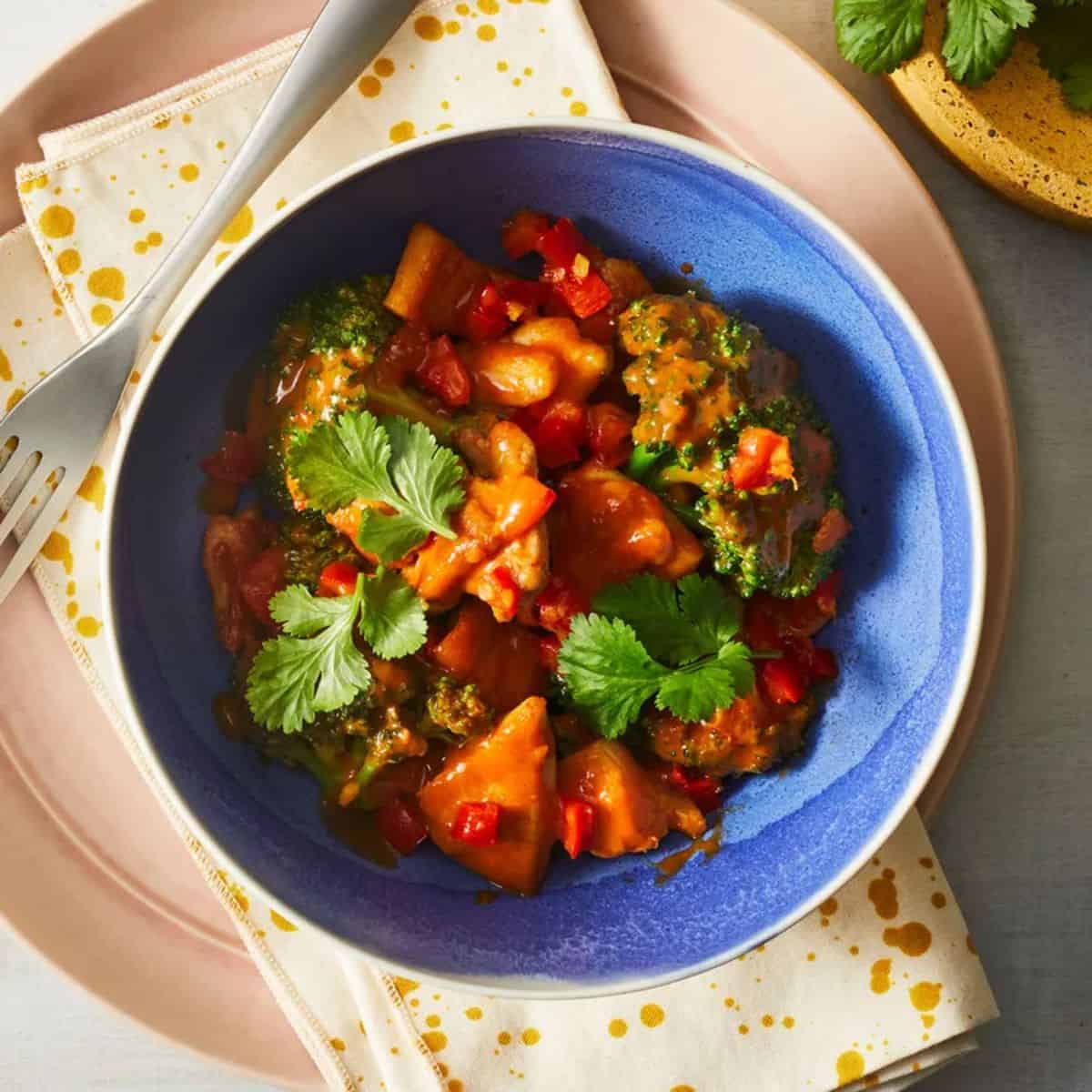 Massaman Curry With Turmeric Rice is a Thai dish with a mild flavor, though the turmeric will add a rich spice profile to the taste. Mixing turmeric with milk provides a creamy base for the rice, and the cubed chicken soaks in the flavor as it cooks.
21. Turmeric Saag Paneer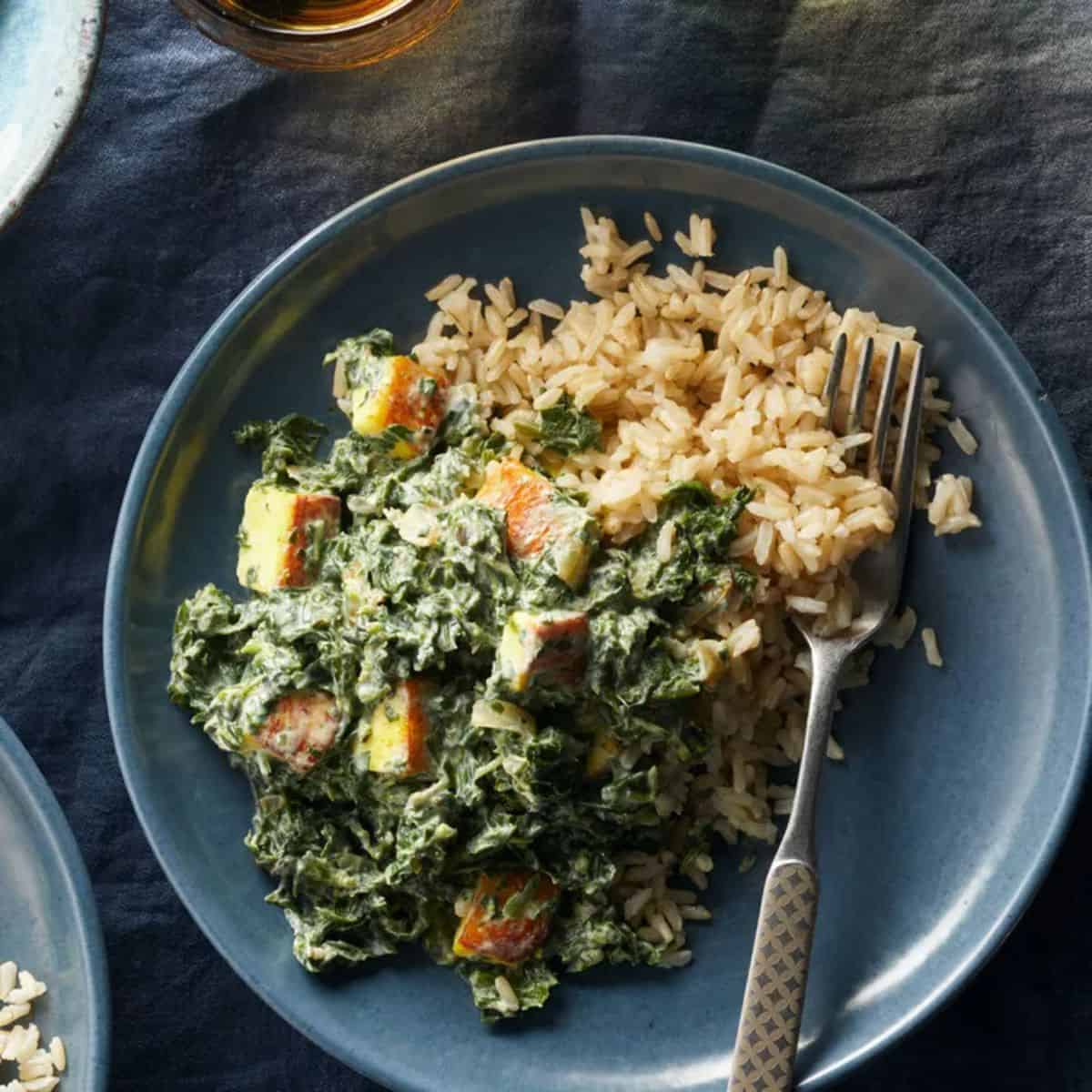 Saag paneer is an Indian dish combining cheese and spinach. This recipe for Turmeric Saag Paneer takes that traditional idea and adds flavor with ginger, cumin, and turmeric. You can use frozen spinach to make preparation easier and cook it in one pan.
22. Turmeric-Crusted Salmon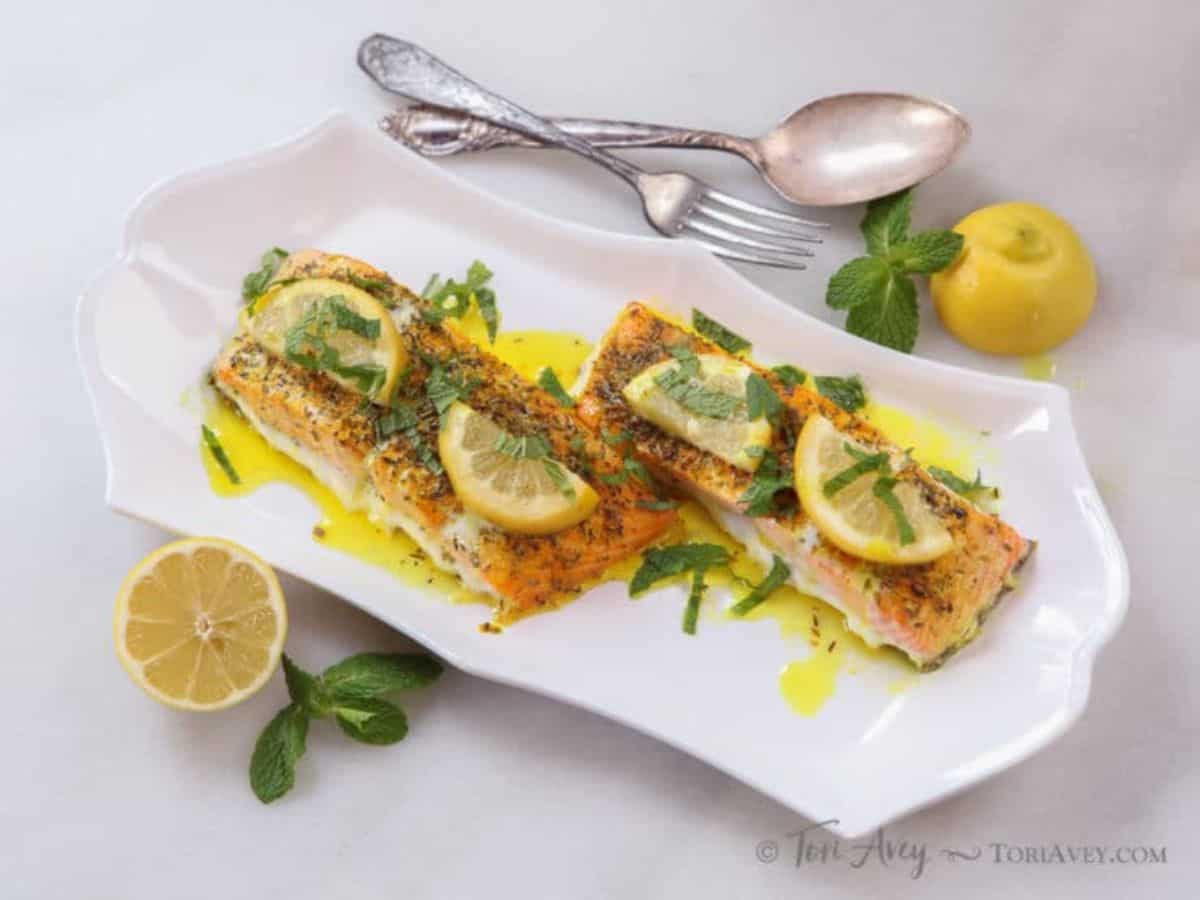 Turmeric recipes taste the best when you choose complementary flavors for the spice. This recipe for Turmeric-Crusted Salmon pairs the rich taste of salmon with tasty turmeric, combining the fish's healthy omega-3 fatty acids with the benefits of spice.
23. Turmeric Shrimp and Chorizo Paella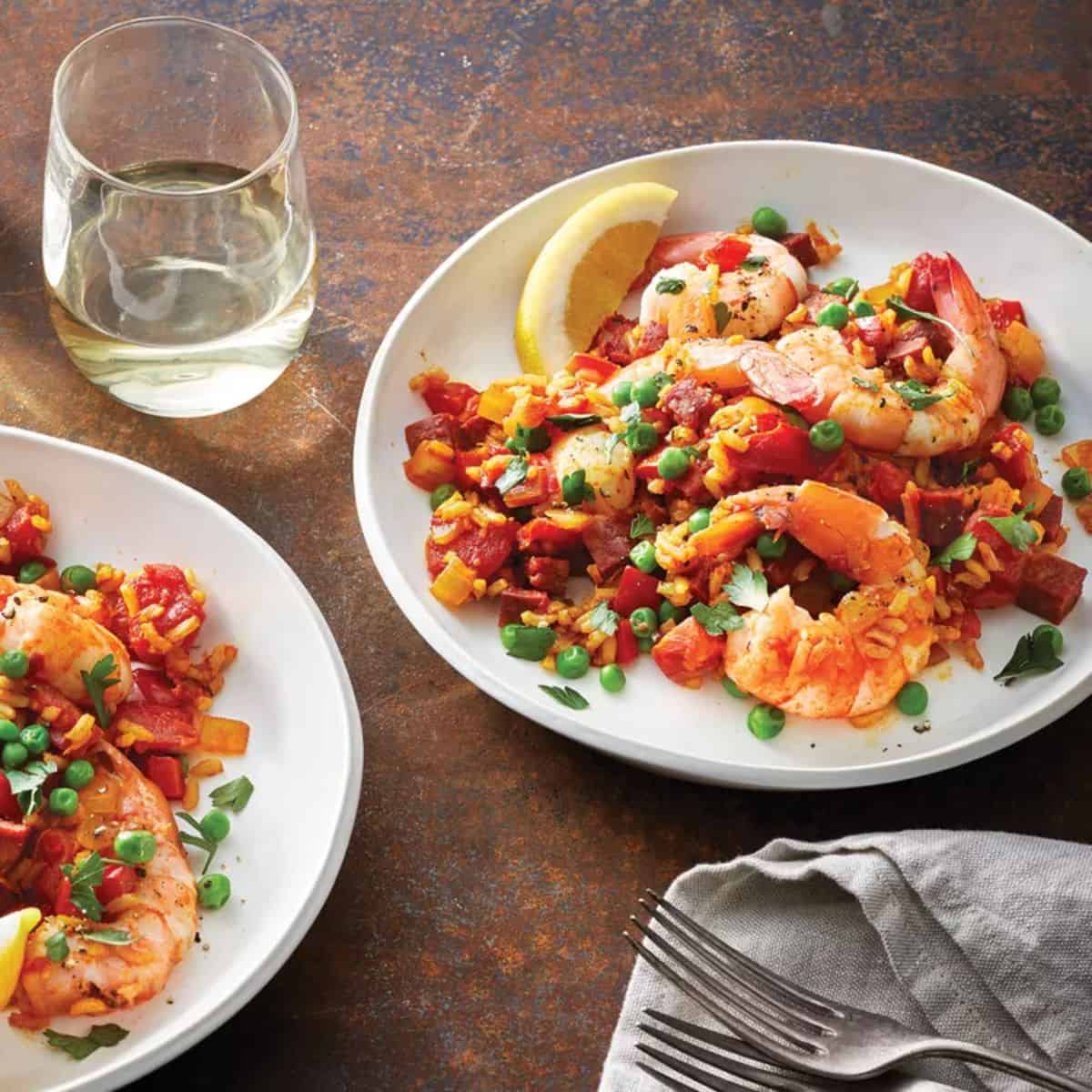 Turmeric Shrimp and Chorizo Paella take the traditional Spanish dish of paella and add some health benefits and plenty of flavors. You can make this entire meal in the slow cooker using shrimp, rice, turmeric, cured Spanish chorizo, and plenty of veggies.
24. Turmeric Doro Alicha
Turmeric Doro Alicha is an Ethiopian chicken stew made mild with turmeric instead of the standard hot berbere sauce. Yellow onions and garlic bring out the chicken's natural flavor, and lemon juice cuts the turmeric to create a perfect blend of flavors.
25. Mango-Ginger BBQ Chicken With Turmeric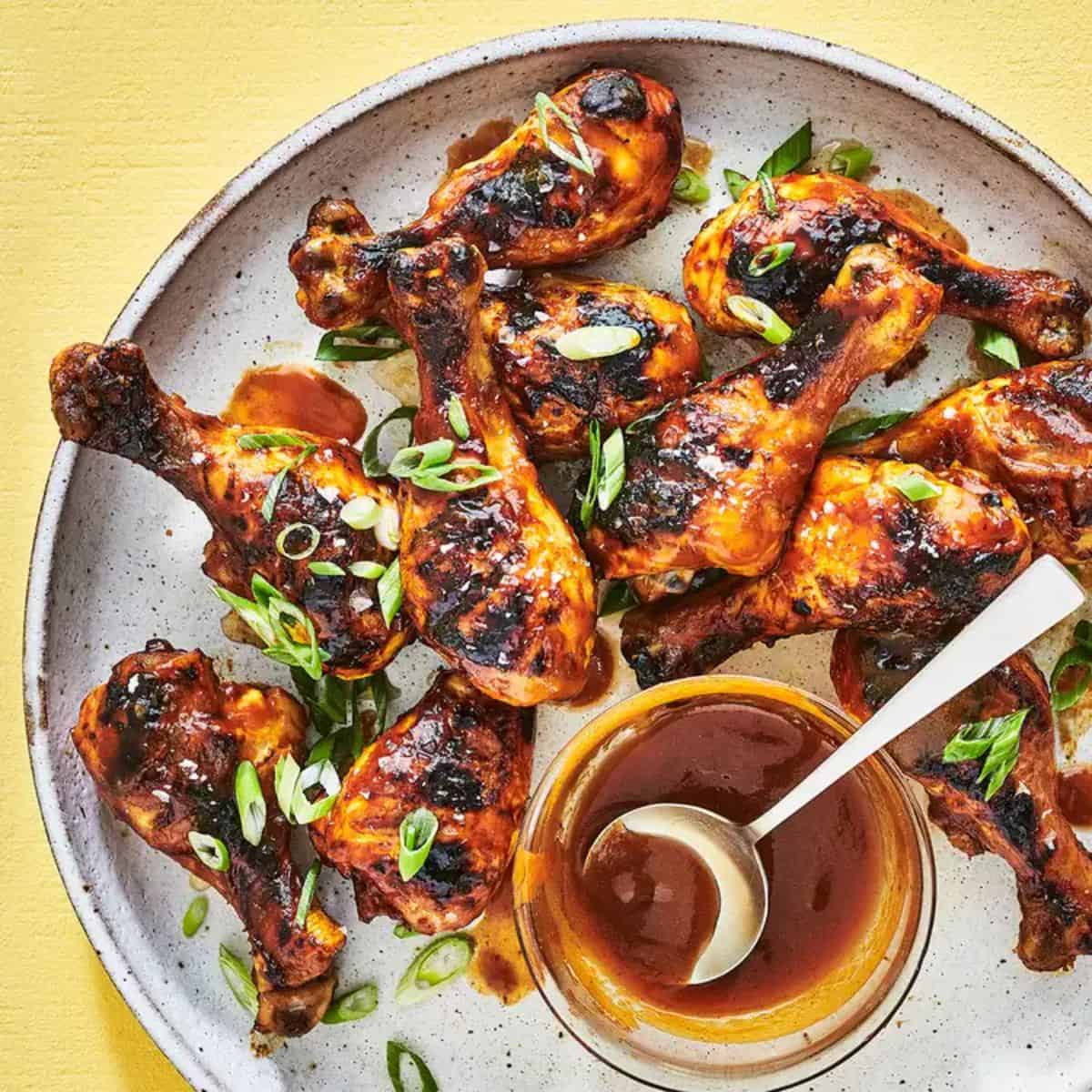 Mango-Ginger BBQ Chicken With Turmeric might sound like too many flavors in one dish, but they all work perfectly together. The mango and BBQ sauce adds a bit of sweetness to the tang of ginger, and the turmeric mellows out the overall flavor profile.
26. Turmeric Tikka Masala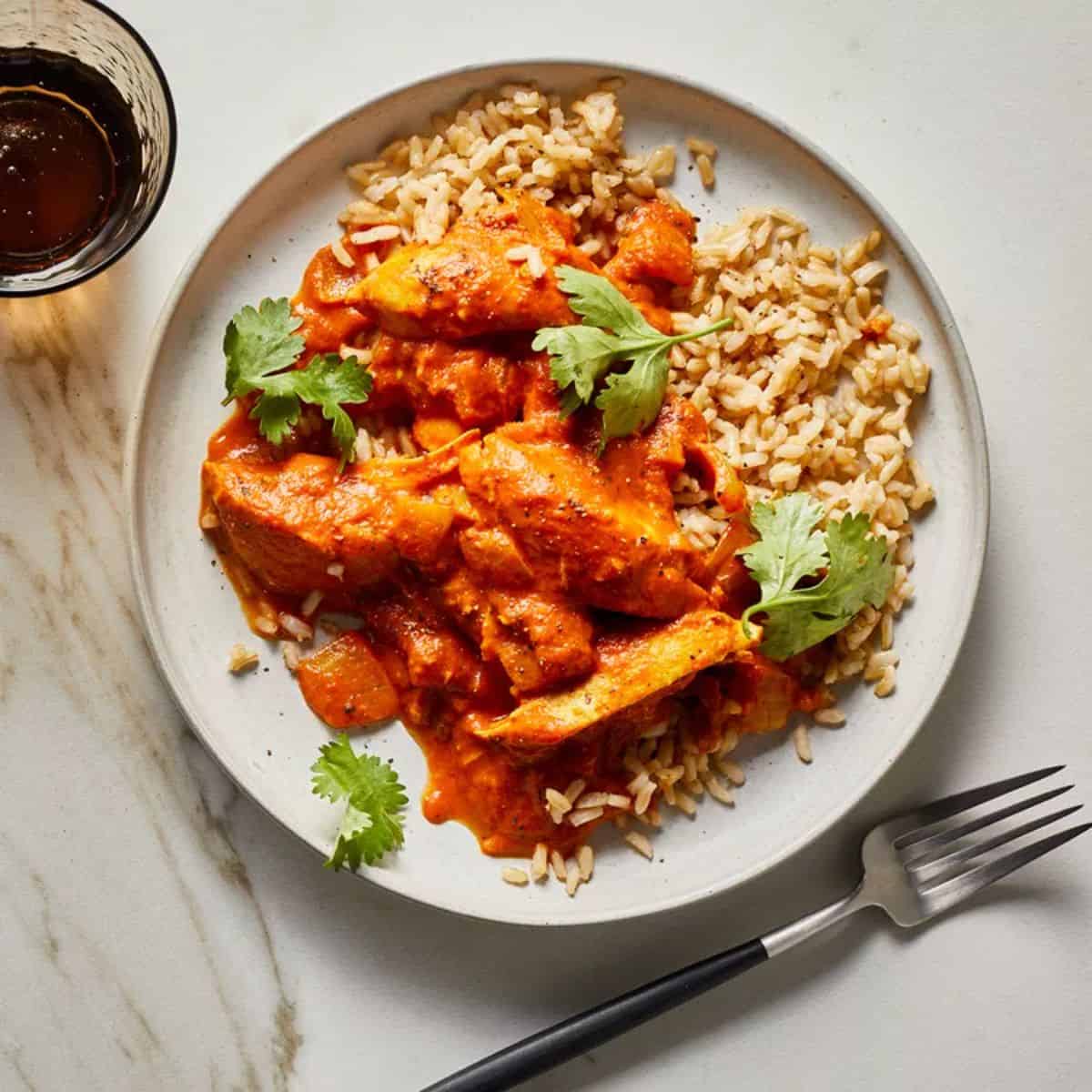 Chicken Tikka Masala is a popular Indian dish that cooks chicken in a spicy sauce. This recipe for Turmeric Tikka Masala keeps all the traditional flavors while adding the tang of fresh ginger and the health benefits of turmeric.
It might seem strange that you can prepare this meal so quickly, but when you cut the chicken into small cubes and cook it in one pot with the sauce, everything will be ready to eat in about 30 minutes.
27. Turmeric Lemon Quinoa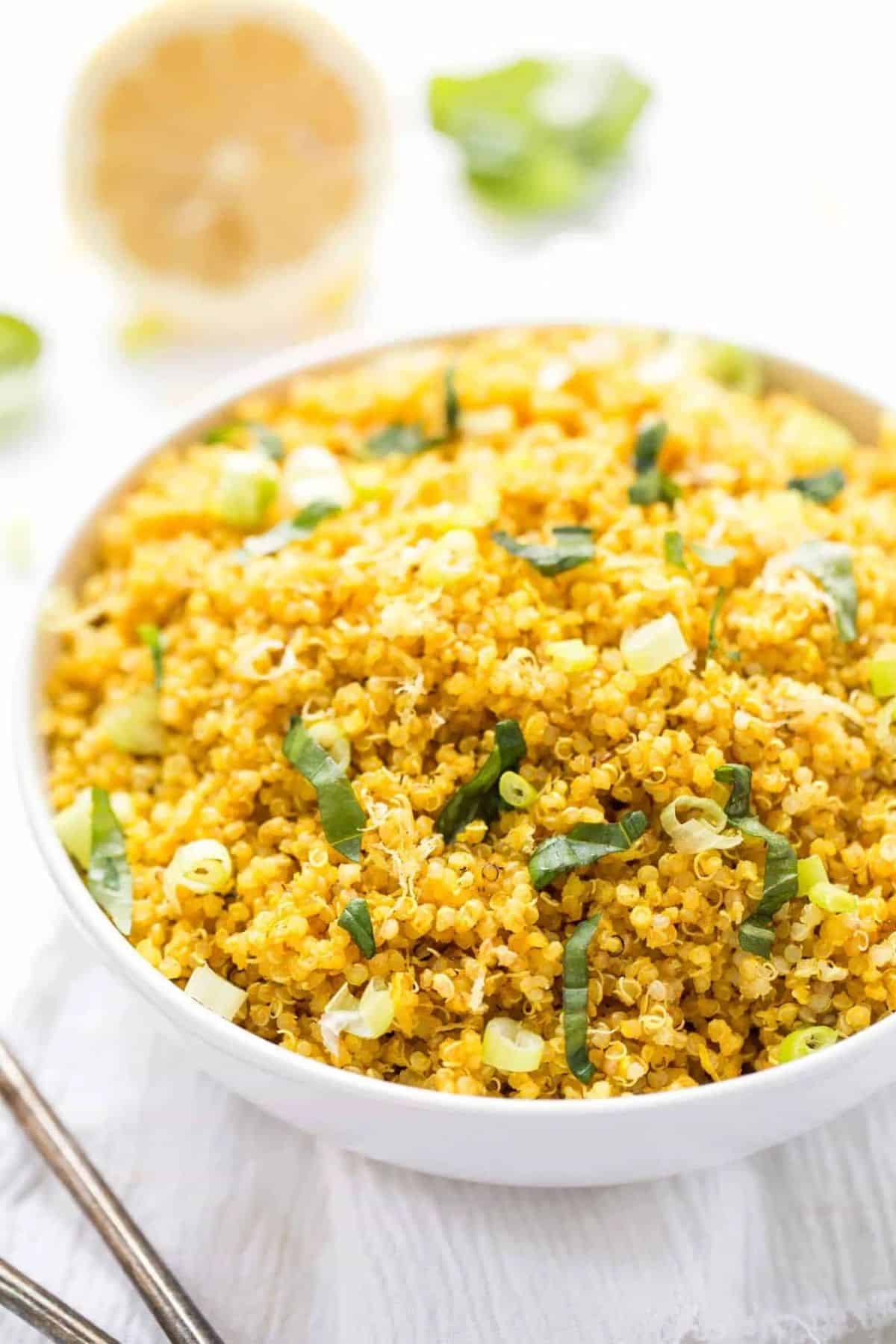 Turmeric recipes for filling side dishes include Turmeric Lemon Quinoa. Instead of using plain quinoa, add flavor with the rich spice of turmeric, and cut it with the juice of a lemon. The blend of savory and citrus make this a delicious dish to serve with any main course.
28. Golden Hummus
Hummus is a delicious dip that goes with plenty of sides and snacks, and this Golden Hummus recipe integrates turmeric for health benefits. If you're making lunch to take with you, consider using this hummus as a sandwich spread instead of mayonnaise.
29. Turmeric Quinoa Bowls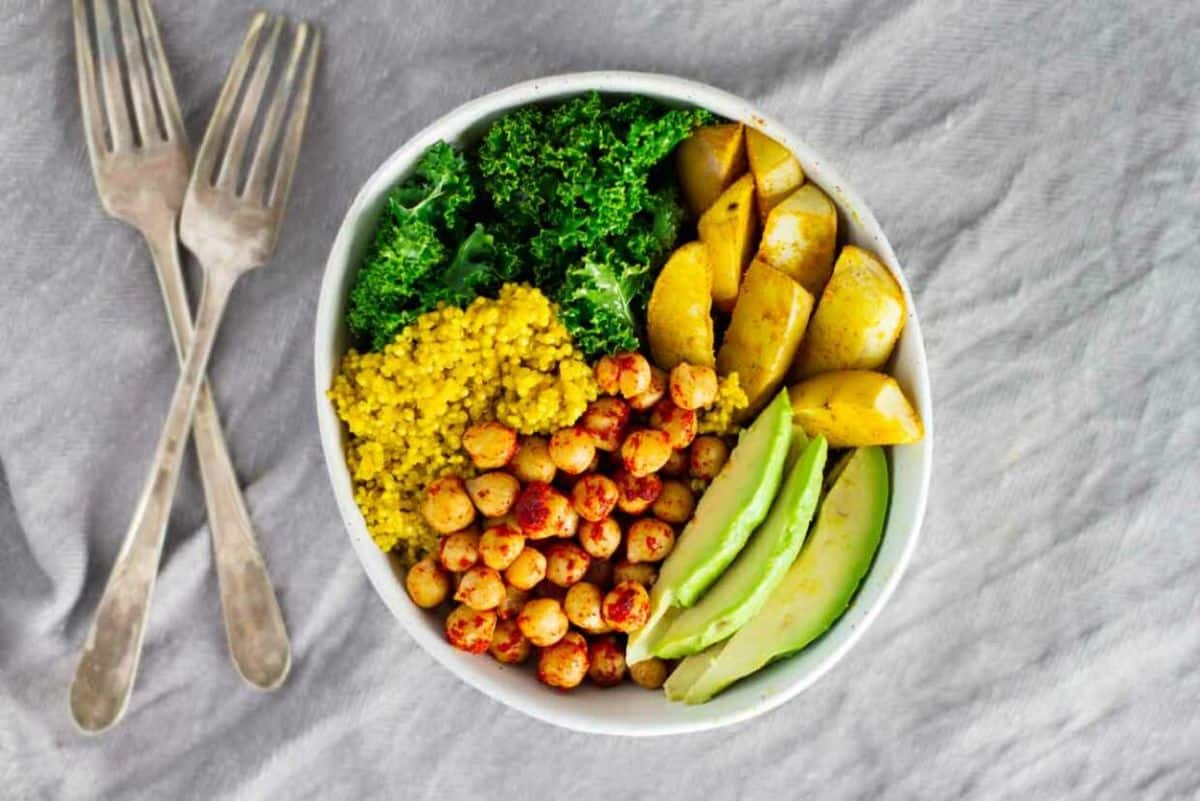 Turmeric Quinoa Bowls are a great way to get plenty of health and flavor in one simple dish. Make these ahead of time and take them for lunch on the go so you're not stuck with greasy fast food. Instead, choose chickpeas, potatoes, avocado, and turmeric.
30. Vegetable Turmeric Bowls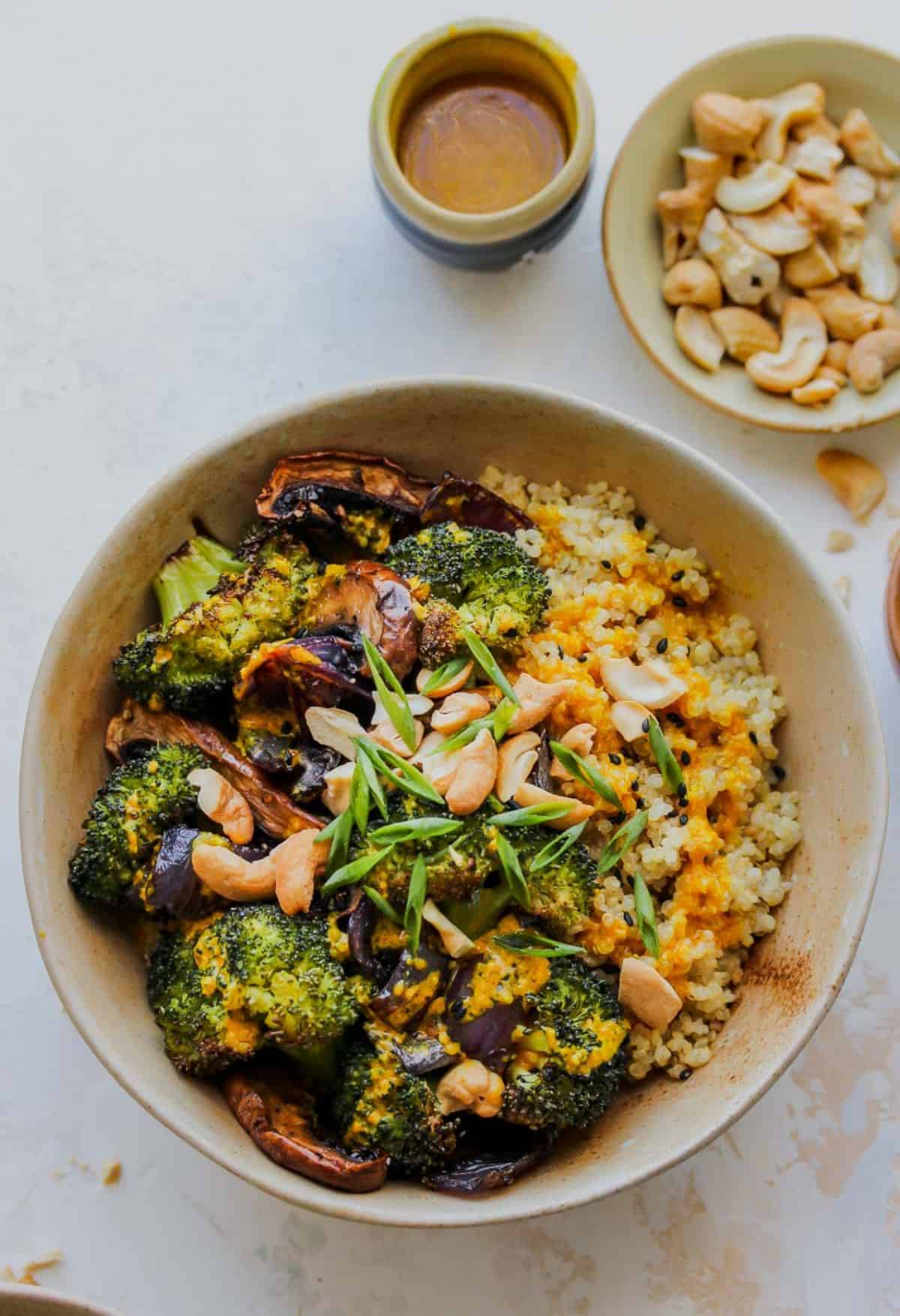 These Vegetable Turmeric Bowls take the previous recipe and level it up by adding vegetables and sauce. Top your quinoa bowl with roasted broccoli, mushrooms, and onion. Miso paste adds creaminess, while chopped cashews give each bite a crunch.
31. Turmeric Cake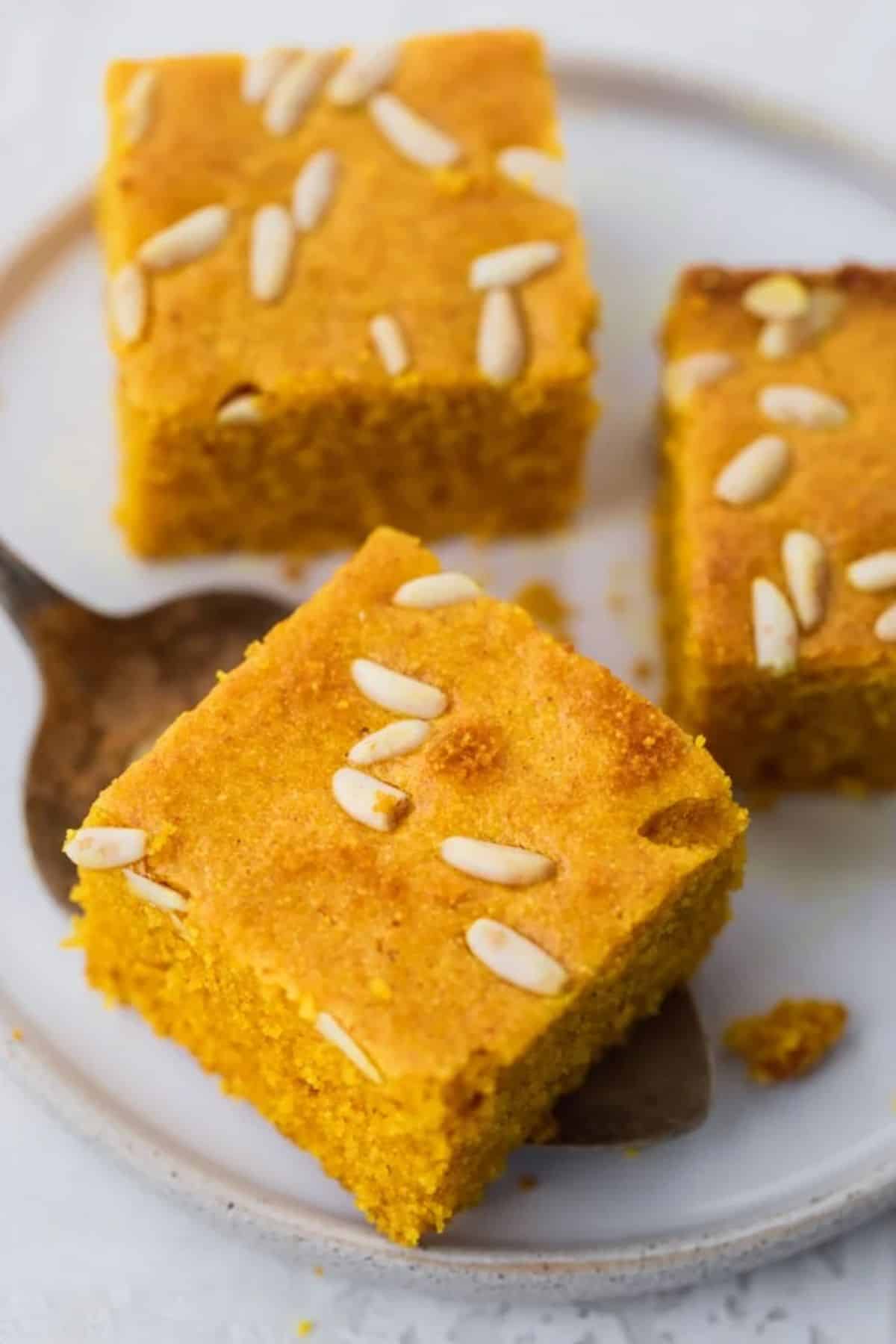 After getting so many great ideas to add turmeric into main dishes and lunches, you don't want to skip dessert.
Turmeric Cake, a Lebanese dish called Sfouf, is a mildly sweet dessert that tastes great with turmeric tea. It's not too rich, so you'll still feel healthy after indulging in a piece or two after your meal.
32. Turmeric Ginger Cookies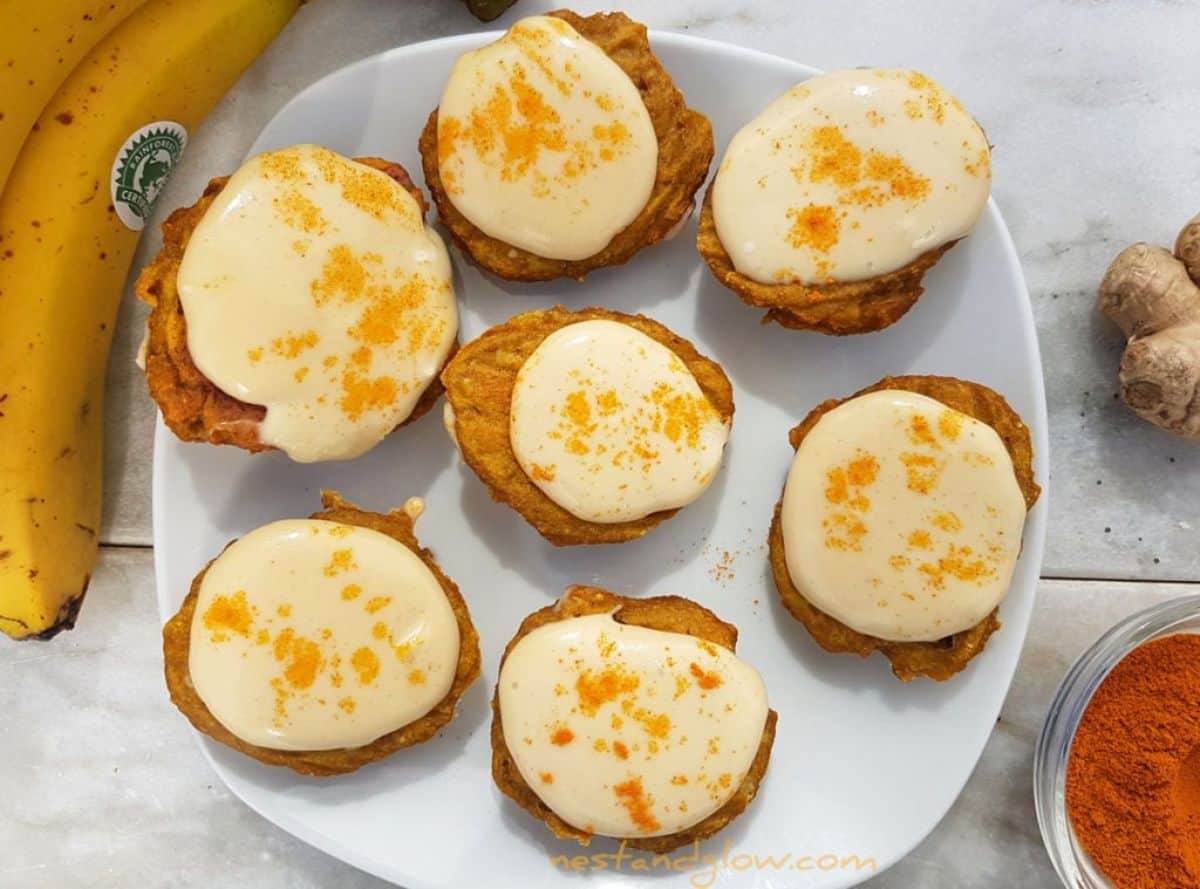 Turmeric Ginger Cookies are another dessert that allows you to satisfy your sweet tooth while giving you health benefits. The ginger and turmeric work well together to add some spice, while a hint of vanilla and banana add sweetness to make a rich cookie.
33. Turmeric Energy Balls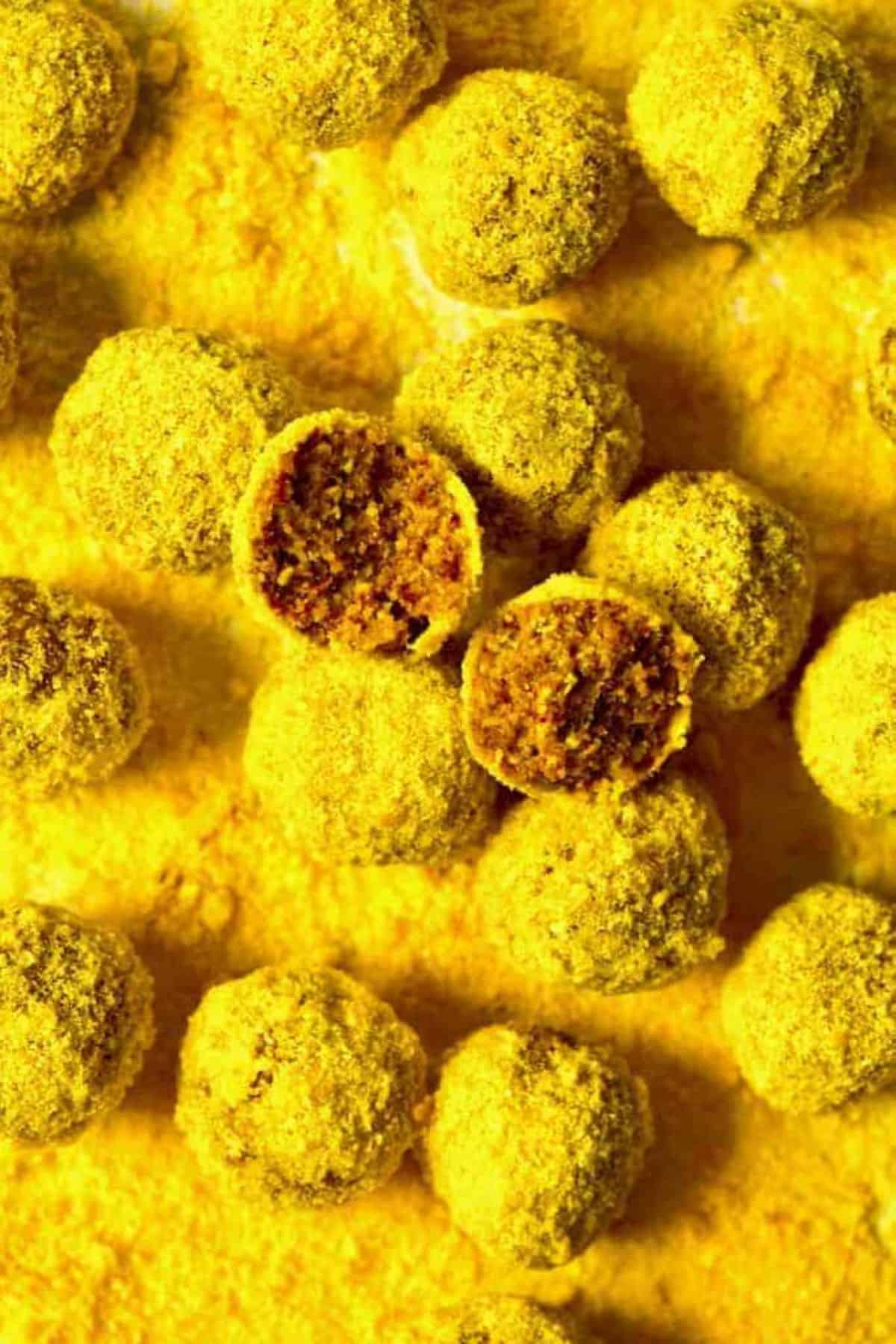 Many people love the quick snack of an energy ball to get them through the day, but these Turmeric Energy Balls have more health benefits than the standard recipes. Blend almonds and walnuts, then add cranberries, dates, turmeric, and shredded coconut.
Roll the mixture into a ball. You can even roll the balls in another layer of turmeric at this point. Store them in an airtight container and handle them carefully during your afternoon snack since the turmeric will stain.