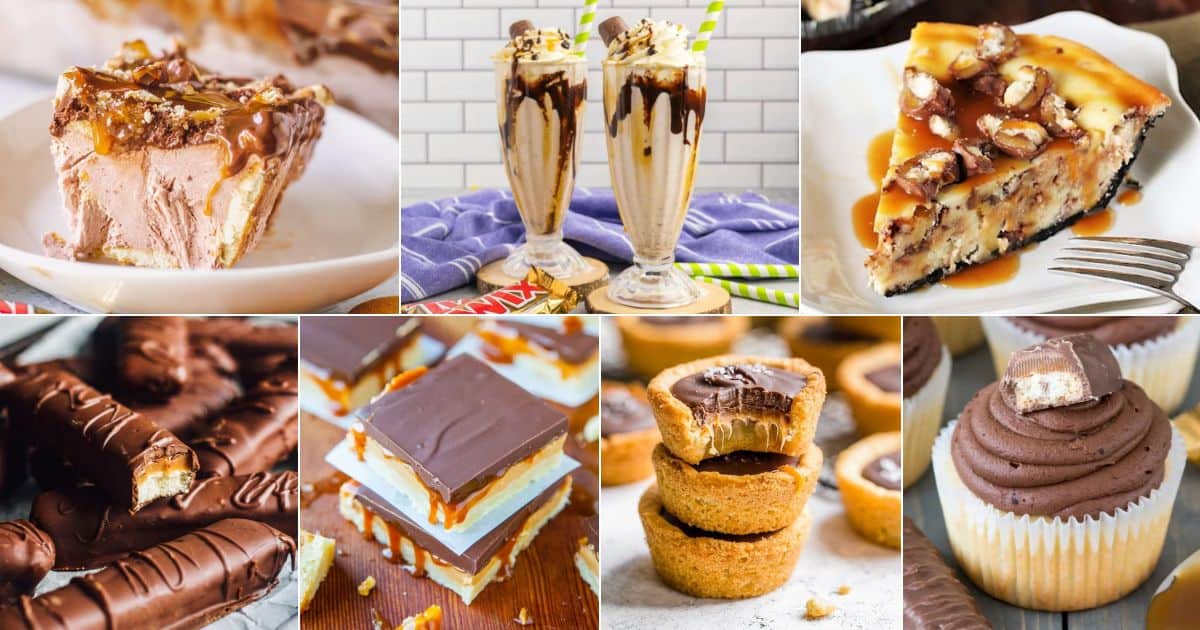 Sometimes, a Twix bar isn't enough to satisfy your sweet tooth. But you can still enjoy the familiar caramel and chocolate flavor while satisfying your sweet tooth thanks to these 17 delicious recipes with Twix bars. You'll find every kind of Twix recipe here, from ice cream to cookie cups to bars to muffins and much more!
Jump to:
First up on our list of delicious Twix recipes are these homemade Twix bars cookies that will blow your mind. Twix bars are delicious, but you can take your Twix game to the next level. With homemade caramel and gooey melted chocolate, the texture and flavors are to die for, and you may never want a store-bought Twix again! They're super easy to make if you have a free hour or so and will impress all your friends and family.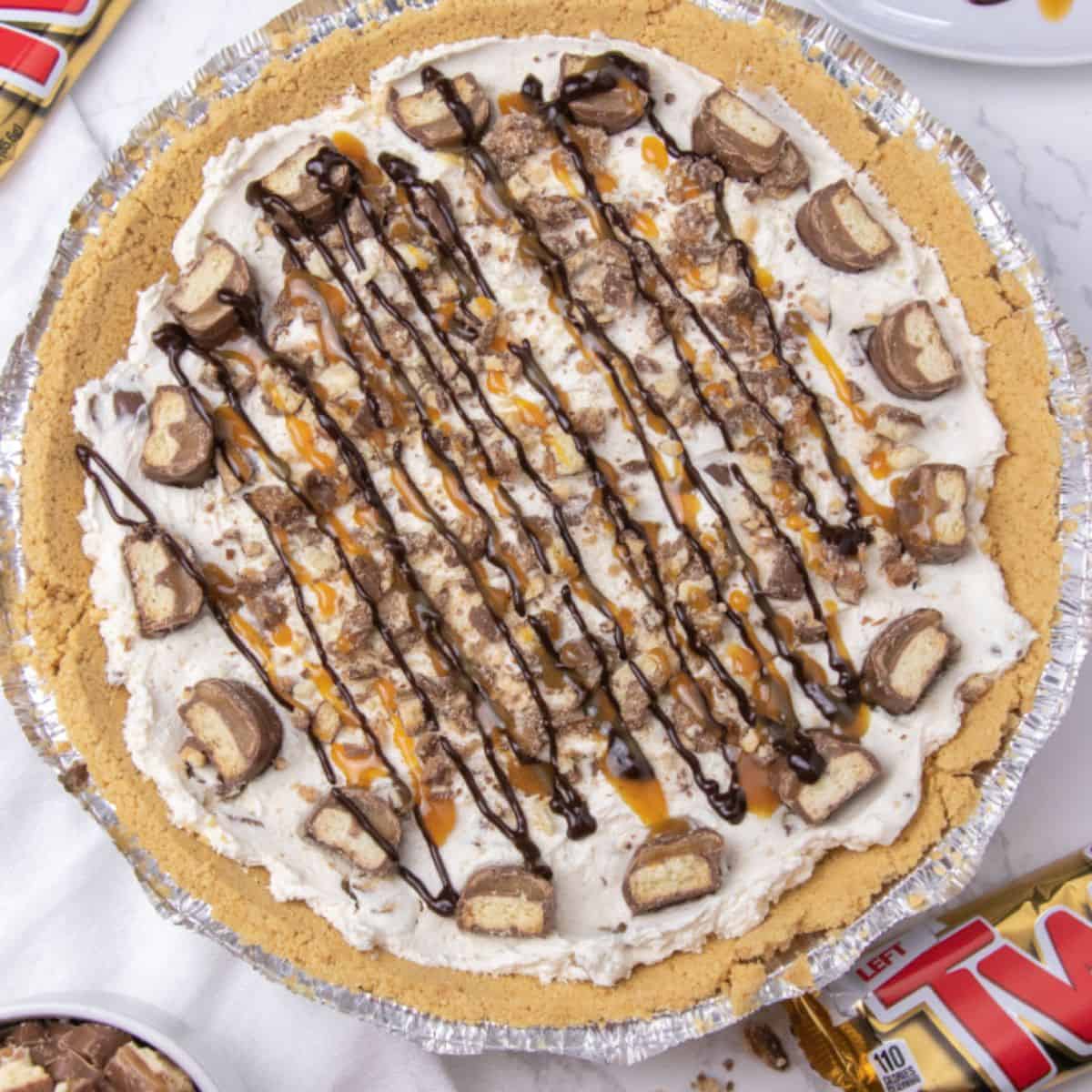 When summertime comes, we hate turning on the oven. But We still want pie! With this no-bake Twix pie, you can make a delicious and mouthwatering pie without touching the oven. You only need six ingredients to whip this creamy and flavorful pie together. It delivers the gooey texture of a Twix, thanks to the caramel, chocolate sauce, and Cool Whip, but has an added layer of flavor with vanilla extract and cream cheese.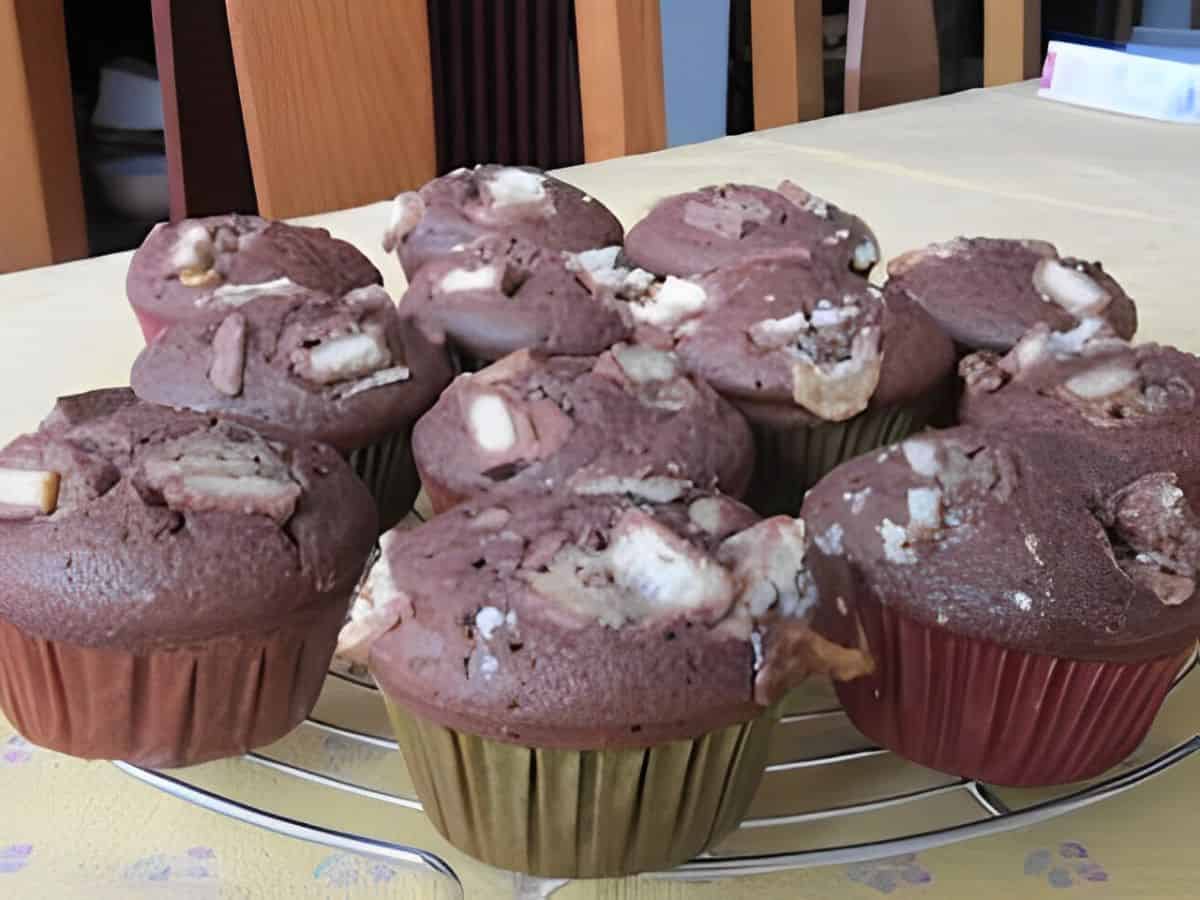 You don't have to wait until after dinner to enjoy a sweet and salty treat with this Twix muffin recipe. The chocolatey muffins are stuffed with pieces of Twix, which melt into the batter in the oven for a decadent and harmonious flavor. Don't be shy about the Twix pieces, as the recipe encourages you to add some on top and bottom and anywhere else you want! They're the best way to sneak in some sugar in the morning!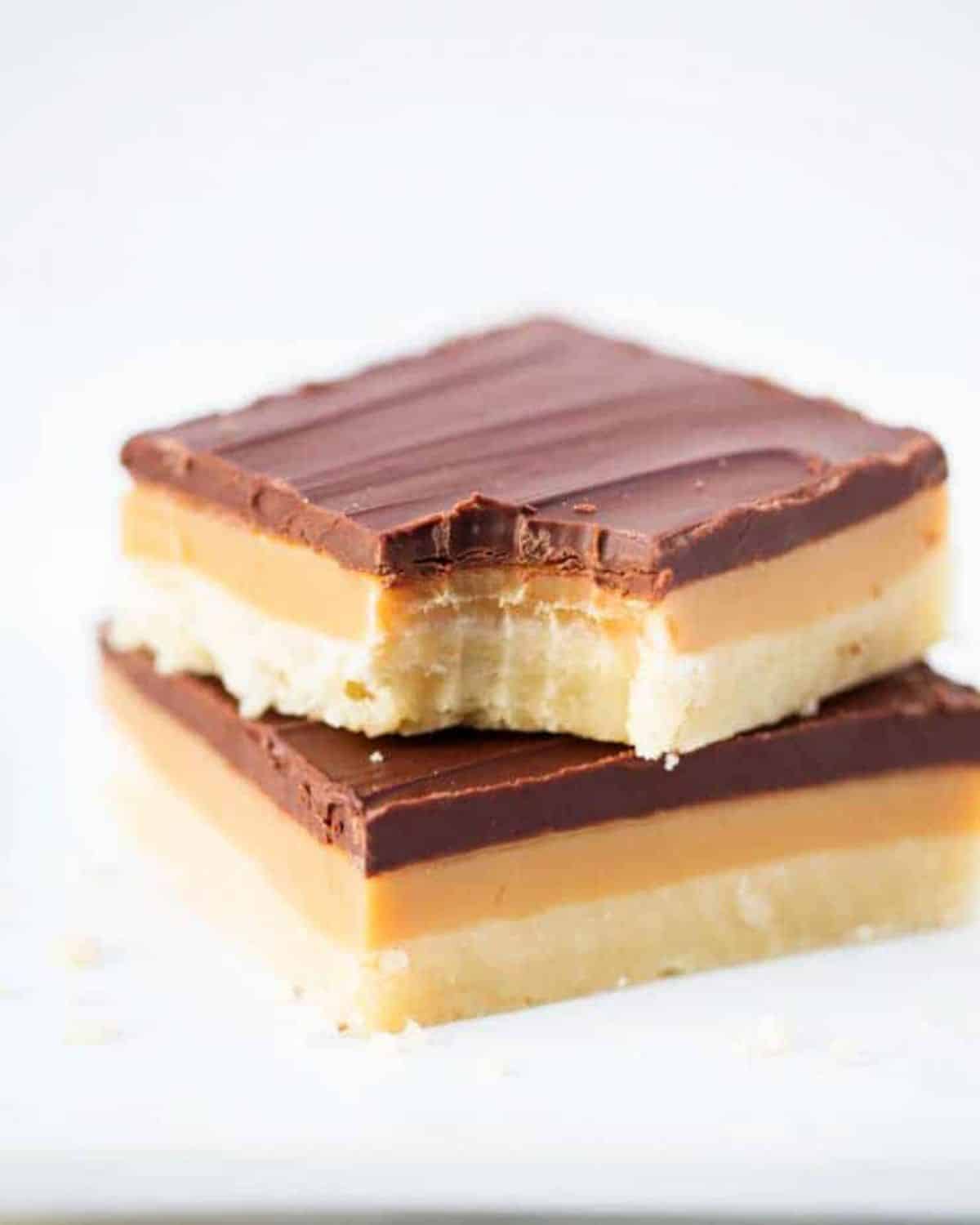 This list has a few homemade Twix bars and cookie bars, but we promise they all have something different to offer. These cookie bars don't look like traditional Twix and have a softer texture. The bottom of the bar is a super delicate and moist shortbread cookie that melts in your mouth. While these cookie bars don't have the traditional crunch or snap you expect when you bite into a Twix, they offer a luscious texture and spot-on taste.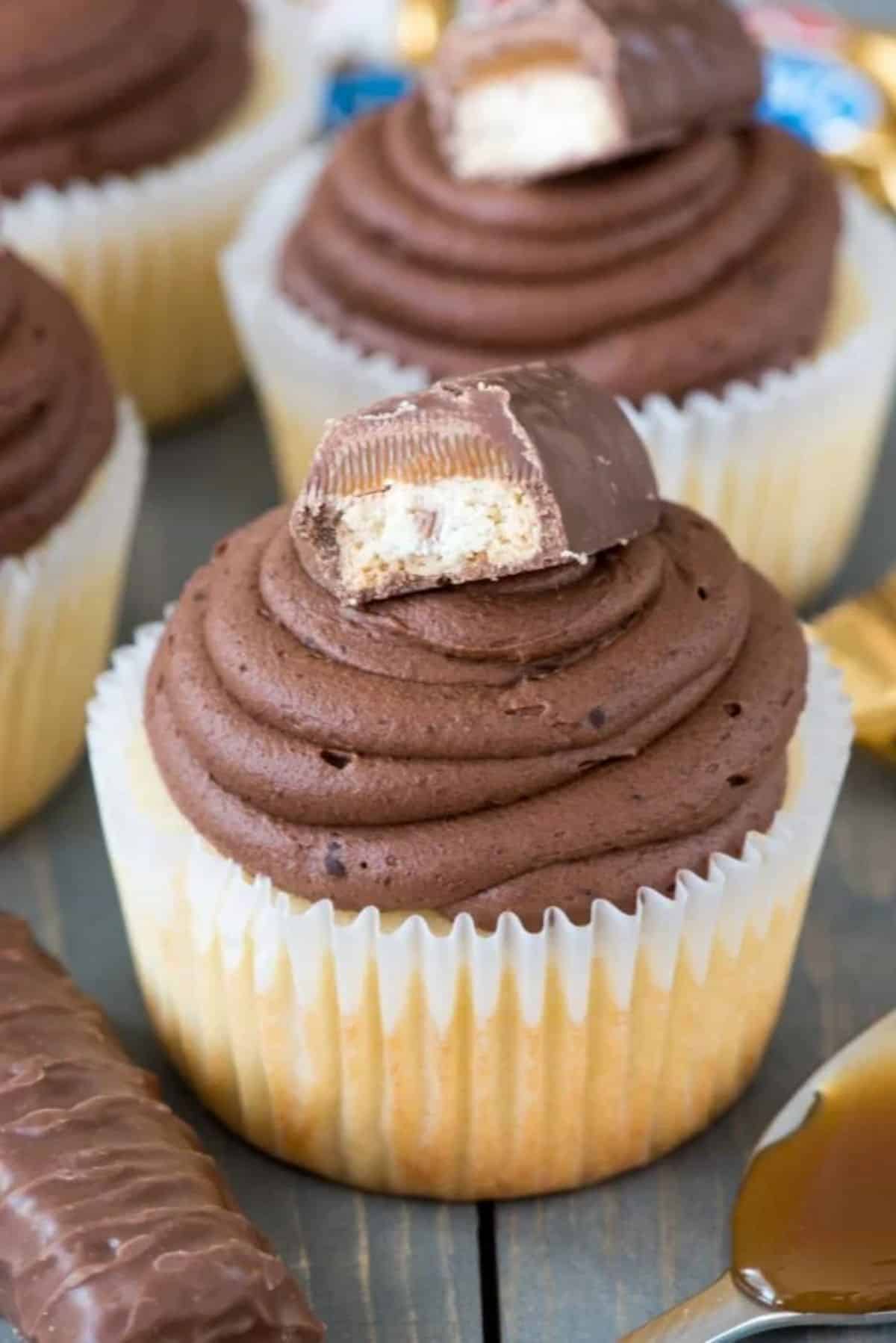 All your caramel and chocolate dreams will come true with these outstanding Twix cupcakes. You only need twelve ingredients to make these easy cupcakes, and they're perfect for a bakesale or party. The cupcake batter is vanilla for a light and sweet flavor enhanced by the indulgent chocolate frosting. And the best part? Each cupcake has a surprise caramel filling that is smooth and sticky in the best ways.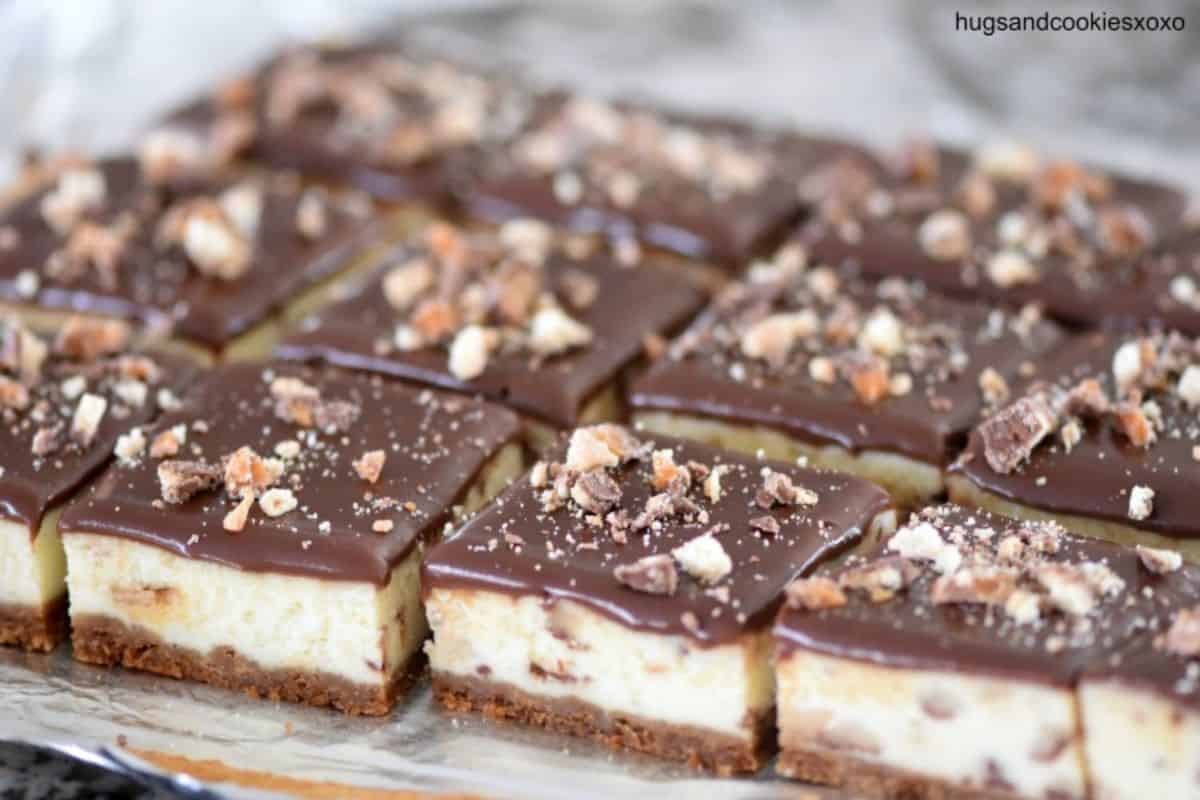 Twix and cheesecake are the perfect marriage, and it doesn't get better than this Twix cheesecake bar recipe. These bars are thick and creamy, with a beautiful crunch on the bottom and top for a well-rounded treat. While this recipe delivers a sensational Twix flavor in a tasty square bar, it requires a lot of ingredients. But each item is important, as they combine to create a bold Twix and cheesecake flavor.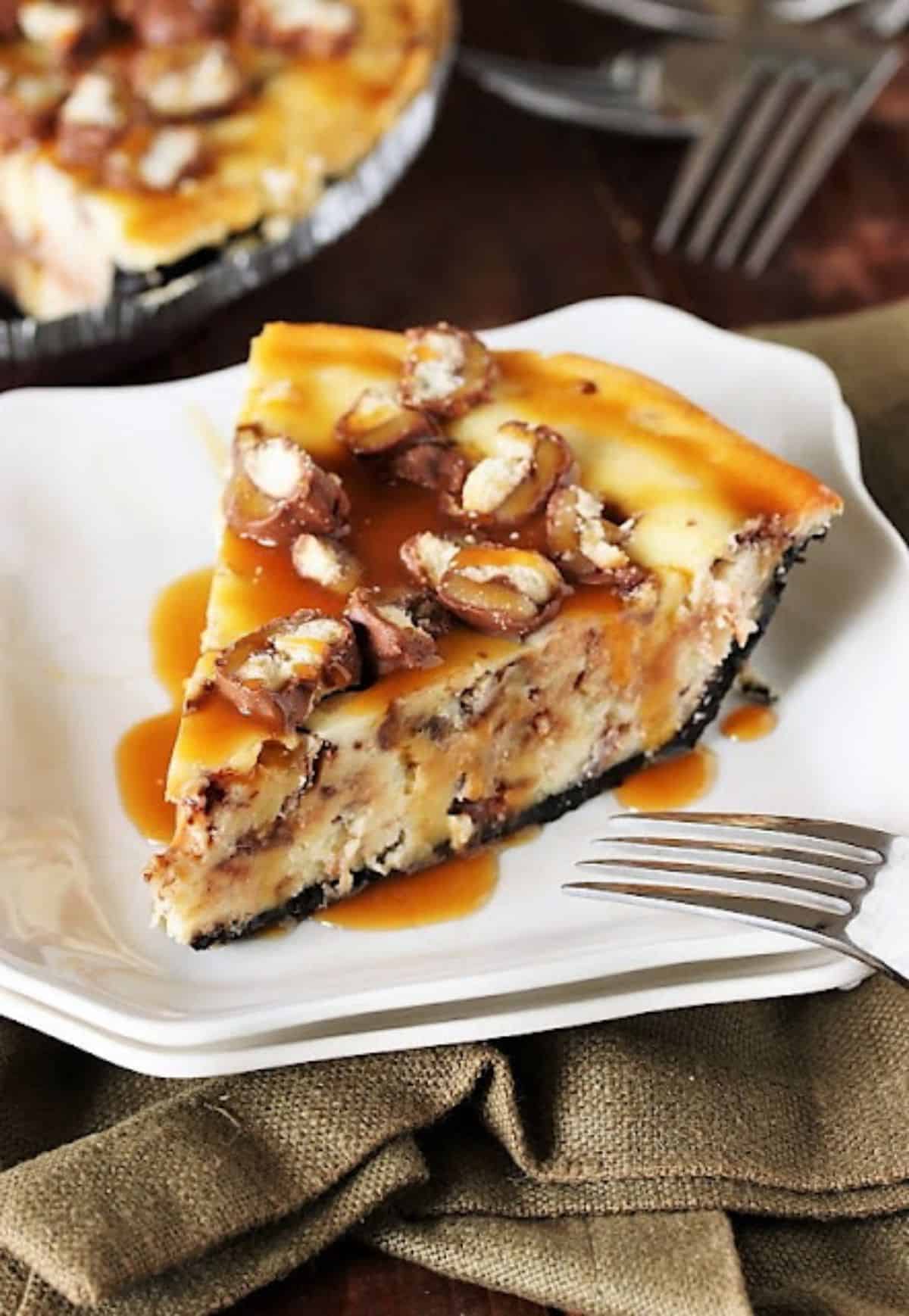 If it's not summertime and you want a pie, try this lavish and indulgent Twix cheesecake pie recipe. It calls for less than ten ingredients and packs a massive punch of caramel and chocolate flavor that puts store-bought Twixes to shame. If this doesn't satisfy your sweet tooth, nothing will. From the chocolate cookie pie crust to the baked Twix cheesecake filling to the Twix topping, every inch of this pie will delight and excite any Twix fanatic.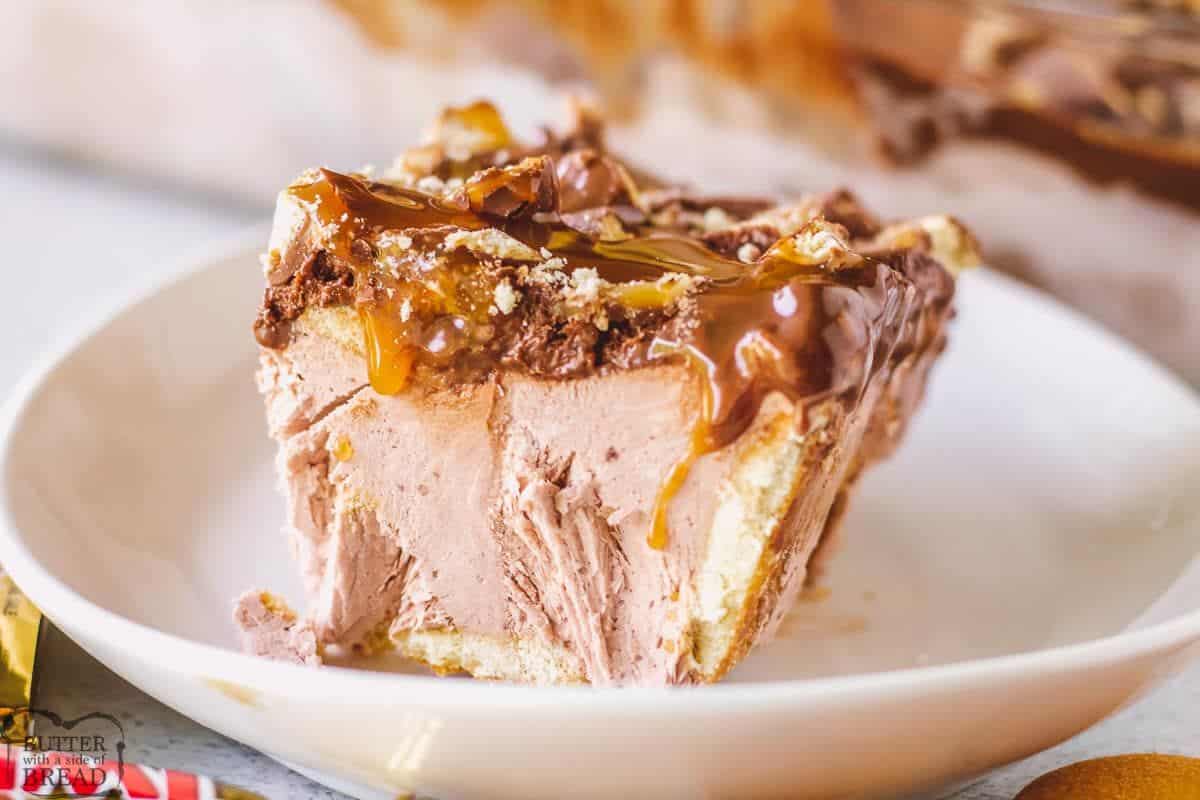 This no-bake Twix cake is gooey and luscious, with the consistency of a yummy pudding. It offers all the right elements to satiate your Twix craving, from the chewy caramel to the crunchy cookie to the rich chocolate topping. The recipe uses a plump chocolate pudding in between crunchy cookies to create a myriad of wonderful textures that dance together beautifully. It's easy to make this cake on a whim if you need something for a holiday party or get-together.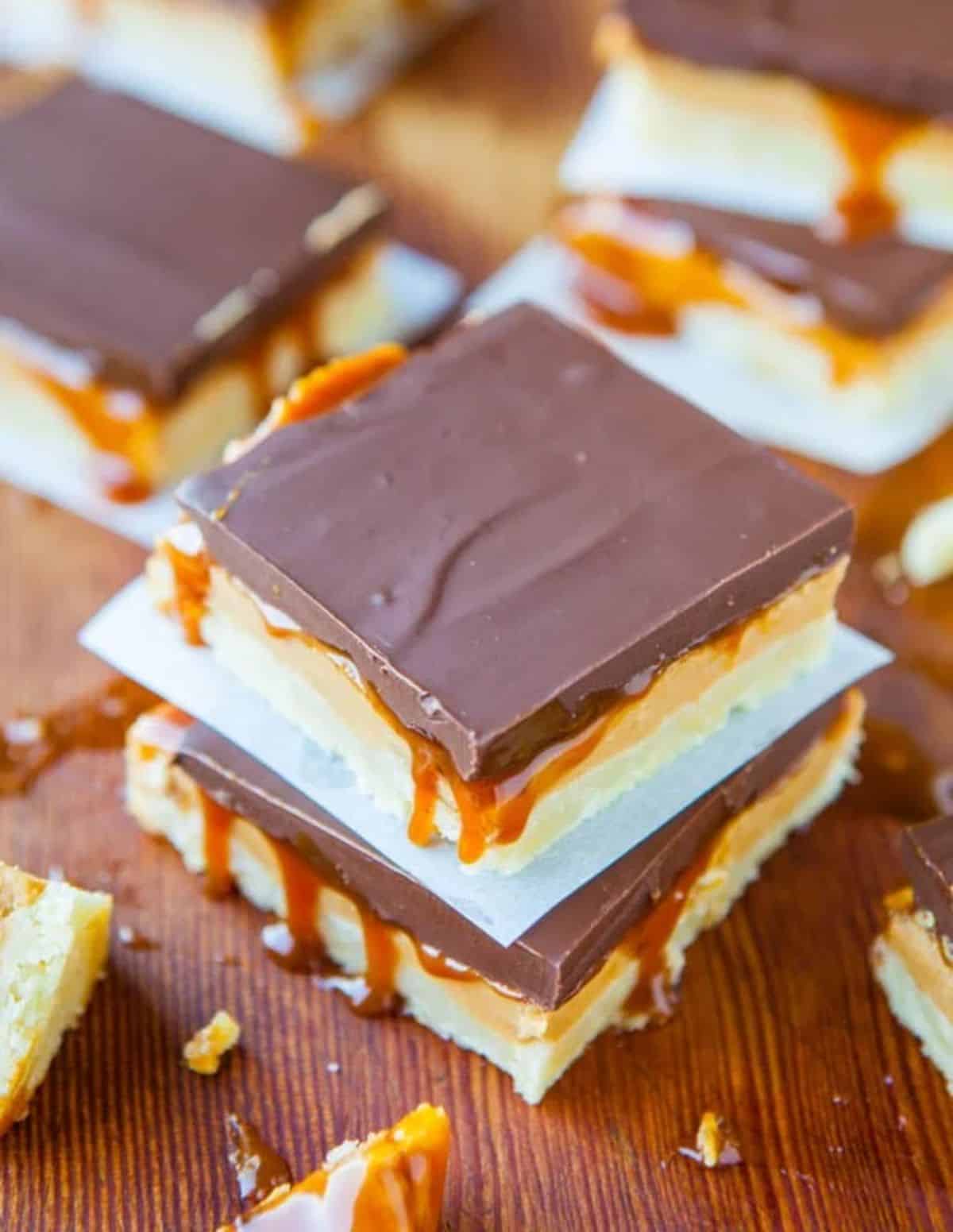 Chocolate and caramel are a match made in heaven; no one is arguing that. But you can also invite peanut butter to the party! These peanut butter caramel Twix bars exemplify how caramel can get cozy with the Twix flavors, resulting in a nutty and sticky treat. These decadent Twix bars kick up the flavor combination, creating a cross between a Reese's Cup and a classic Twix bar, two of the most iconic items in the candy aisle. It takes less than 30 minutes to make these, and they'll be your new favorite peanut butter dessert.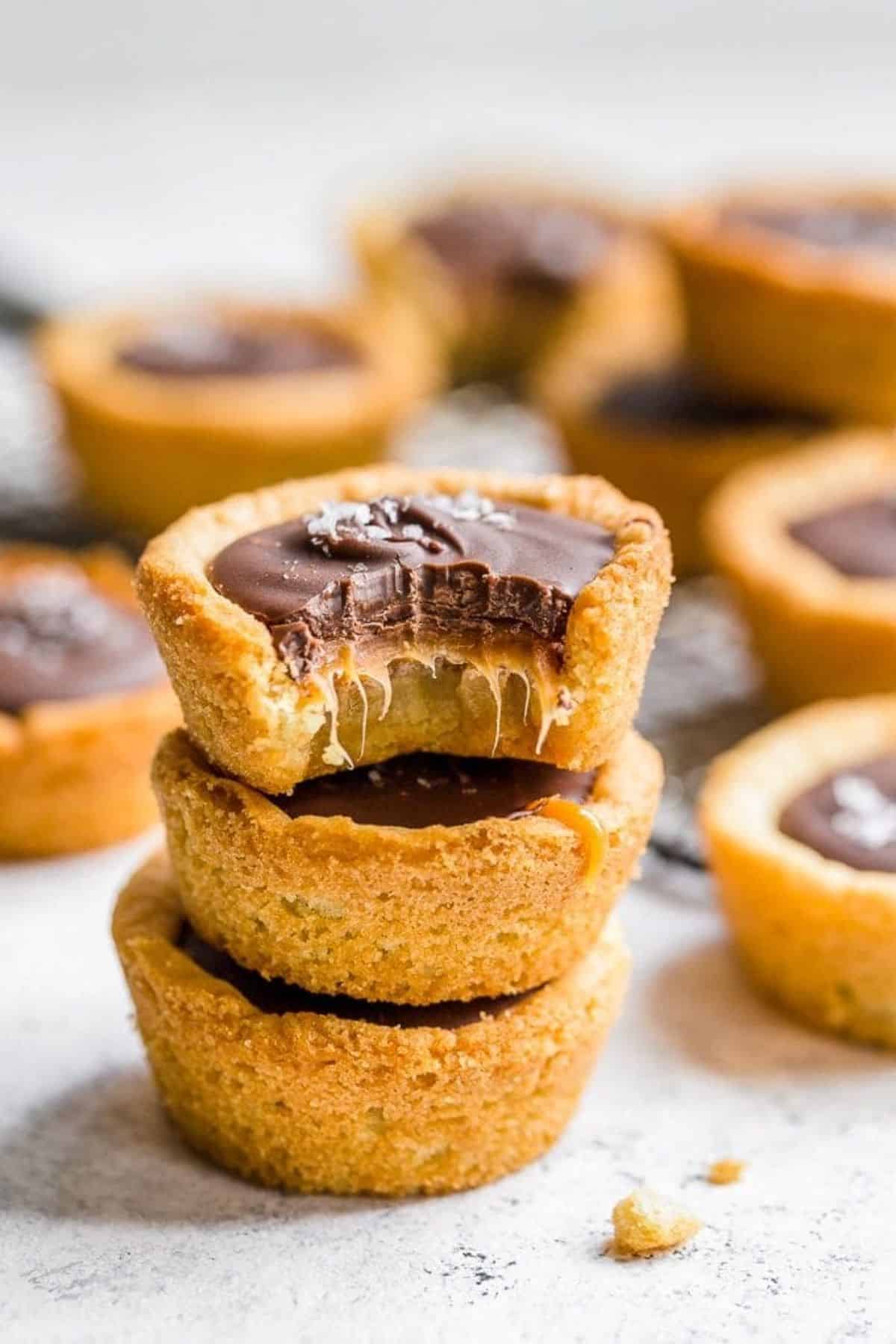 Twix cookies are delicious, but these cookie cups are next level, as they deliver a thick, chewy bite that wows your tastebuds. Specifically, these cookie cups emphatically offer a bold and sweet caramel flavor, so if the caramel is your favorite part of a Twix, you'll love these. They have all quintessential Twix flavors, but the shortbread cookie and caramel are the stars, using the chocolate as more of a yummy accent.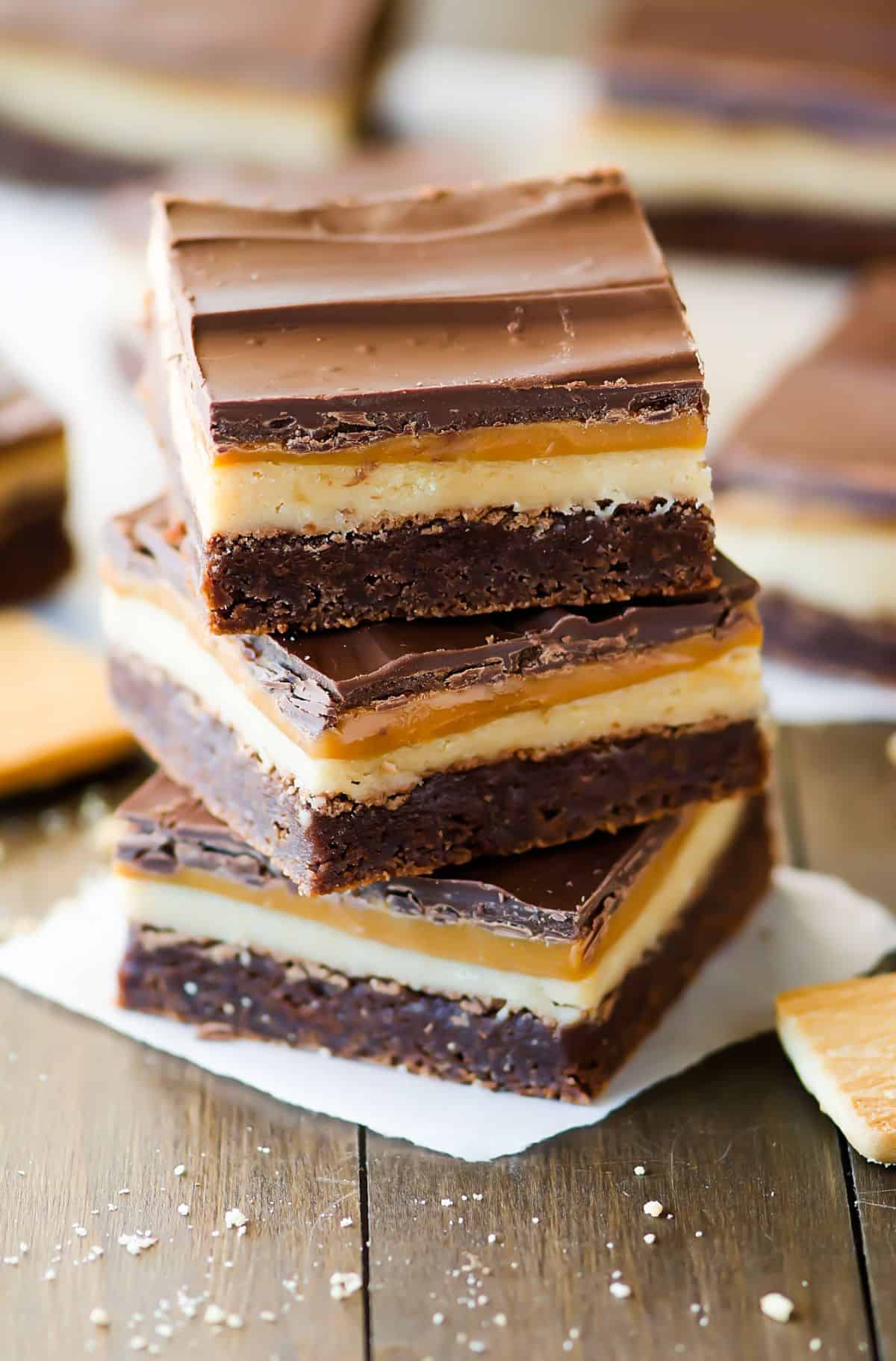 On the other hand, if you could use more chocolate in your life, try this Twix brownie recipe. It has all the Twix flavors you know and loves, with a gooey, chewy brownie bottom that makes the chocolate flavor deeper. And it includes cream cheese in the shortbread layer, adding a touch of sourness and creaminess that enhance the other flavors. The recipe calls for many ingredients, and you must create several layers, but it's worth it!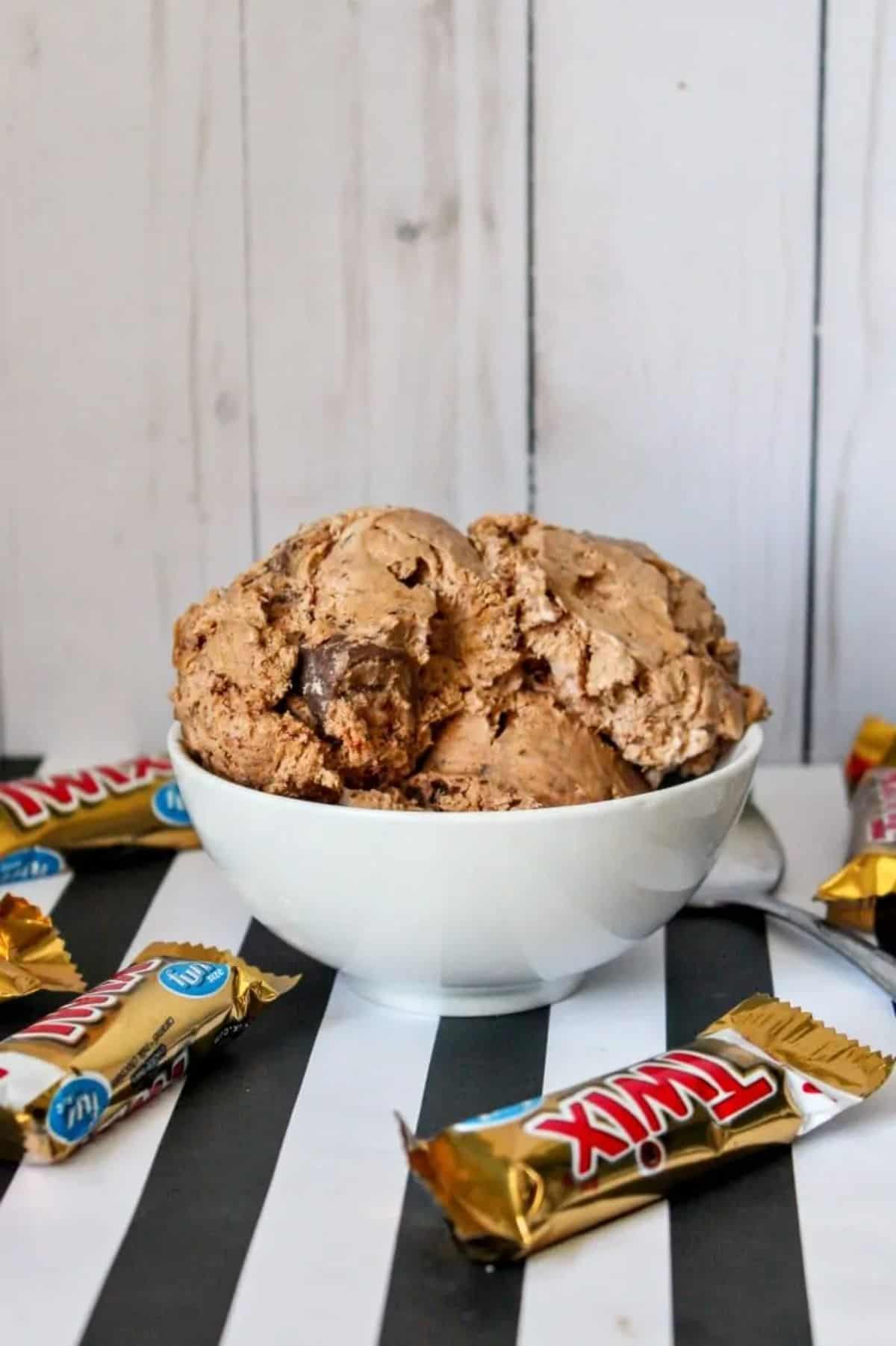 You can buy Twix ice cream, but why not make it at home? And if you've never had homemade ice cream before, get ready for a treat that will make you scoff at store-bought ice cream! With dulce de leche, chocolate pudding, and mini Twix bars, the recipe delivers a rich and heavenly flavor with a slight crunch and chewiness. And feel free to top it with extra caramel or chocolate syrup if your sweet tooth is still howling.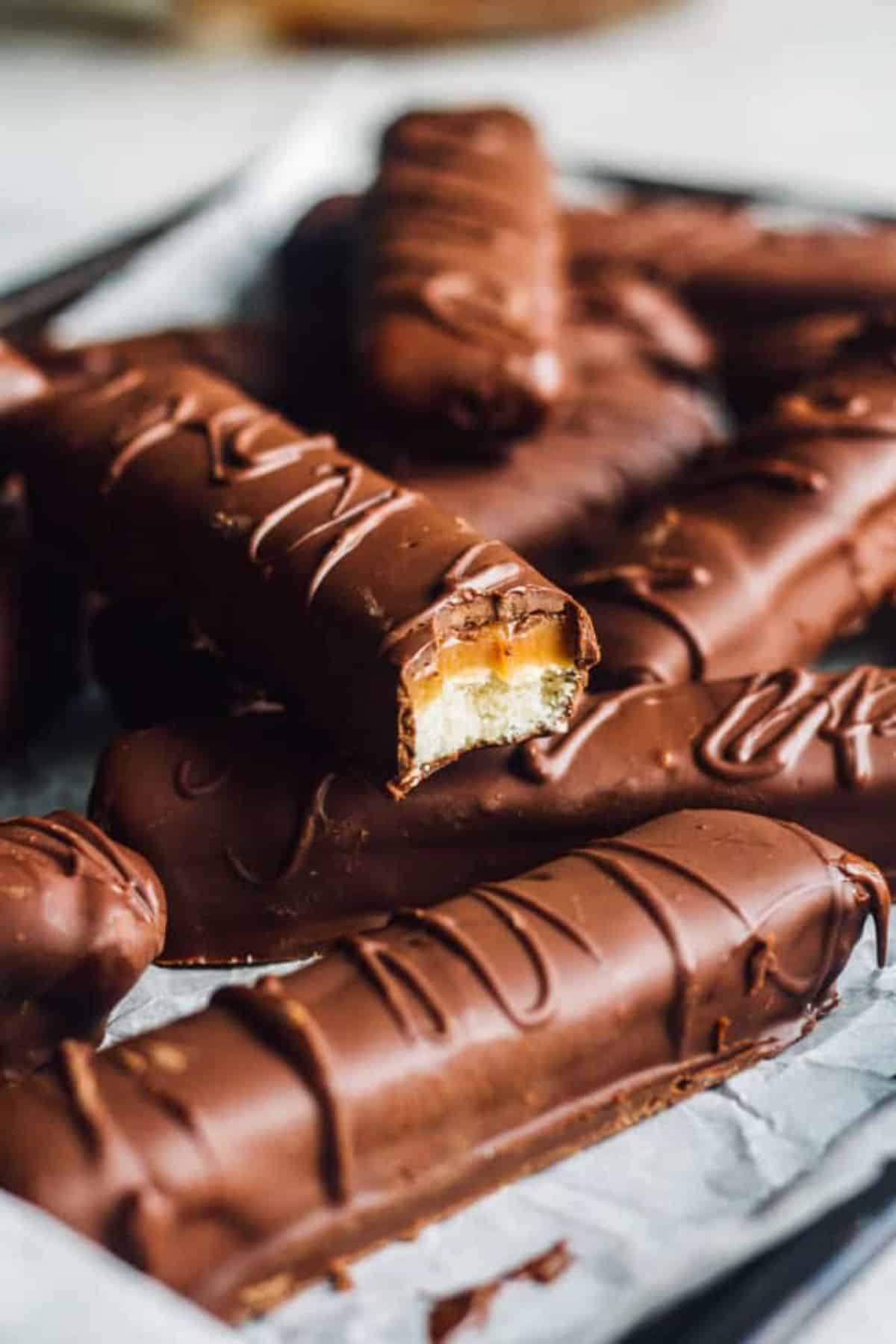 If you want a homemade Twix bar recipe that gets you as close as possible to store-bought Twixes, this is a great recipe. These bars look and taste like real Twix, but they have a deeper, richer flavor, especially if you make them with love! The pure vanilla extract and extra chocolate drizzle elevate the Twix flavors, so each bite is a burst of sweetness and warmth.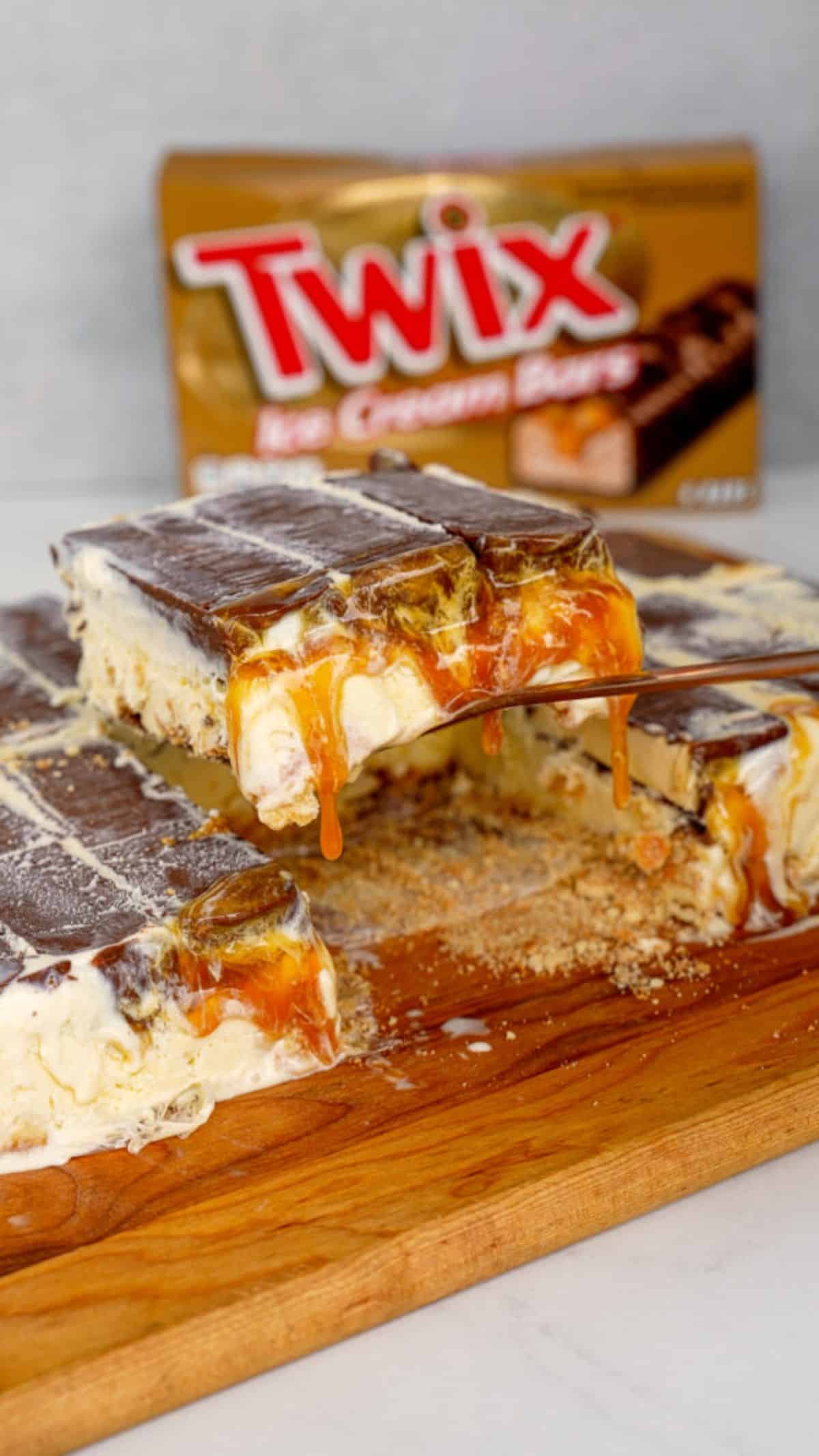 This Twix ice cream bar cake is one of the simplest recipes on this list but also one of the most flavorful. You only need four ingredients and less than an hour to make this sensational treat that will become one of your new favorites. The creamy ice cream and gooey caramel create a soft and sweet center surrounded by the tasty chocolate topping and cookie bottom.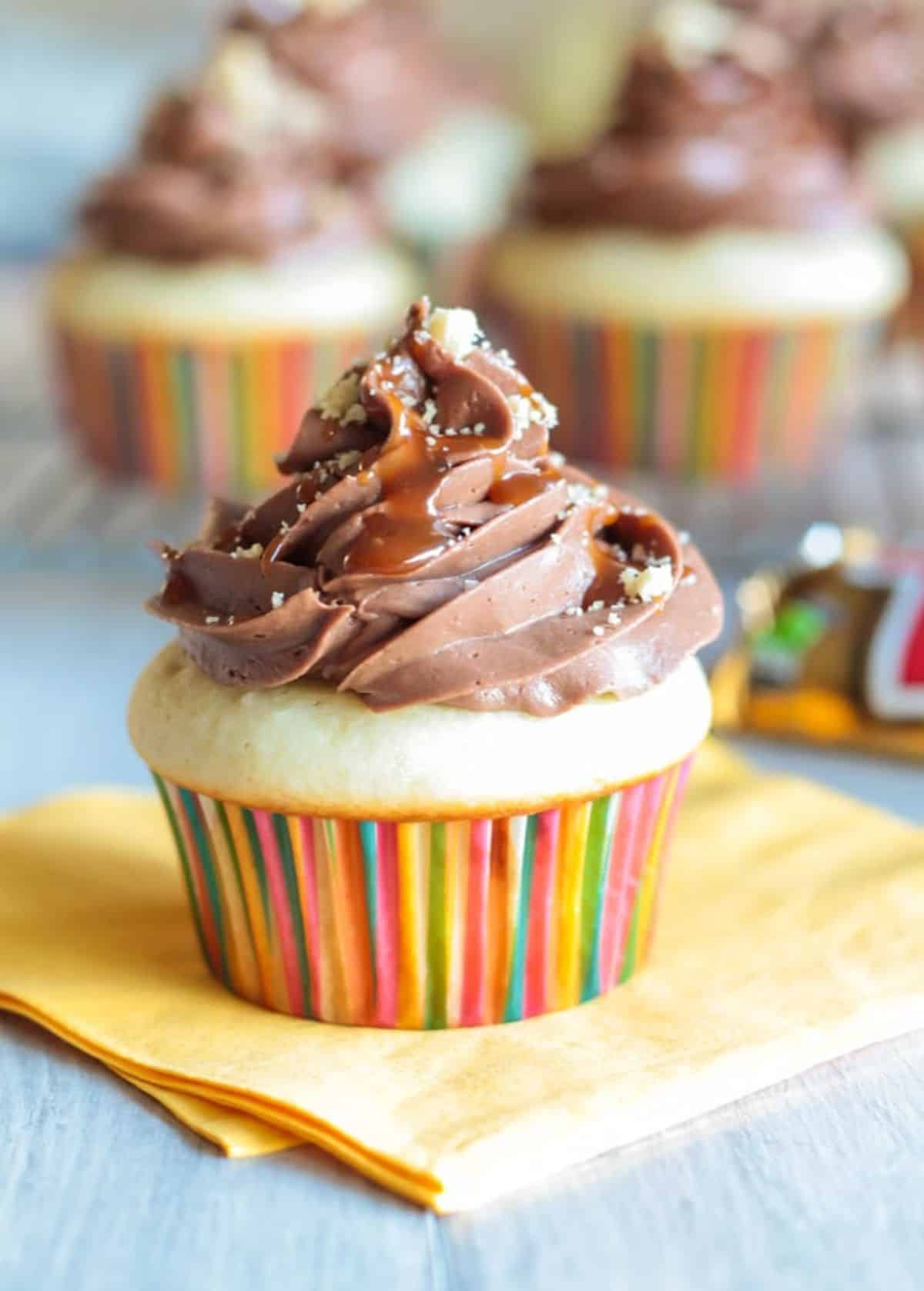 We also love this Twix cupcake recipe. Instead of a surprise caramel filling, these cupcakes are stuffed with classic Twix bars, adding flavor and crunch to the cupcake. The Twix are baked right into the batter in the center of each cupcake, making for a fabulous surprise when you bite into the cake. These are the ultimate crowd-pleaser, so make them for your next bake sale or party.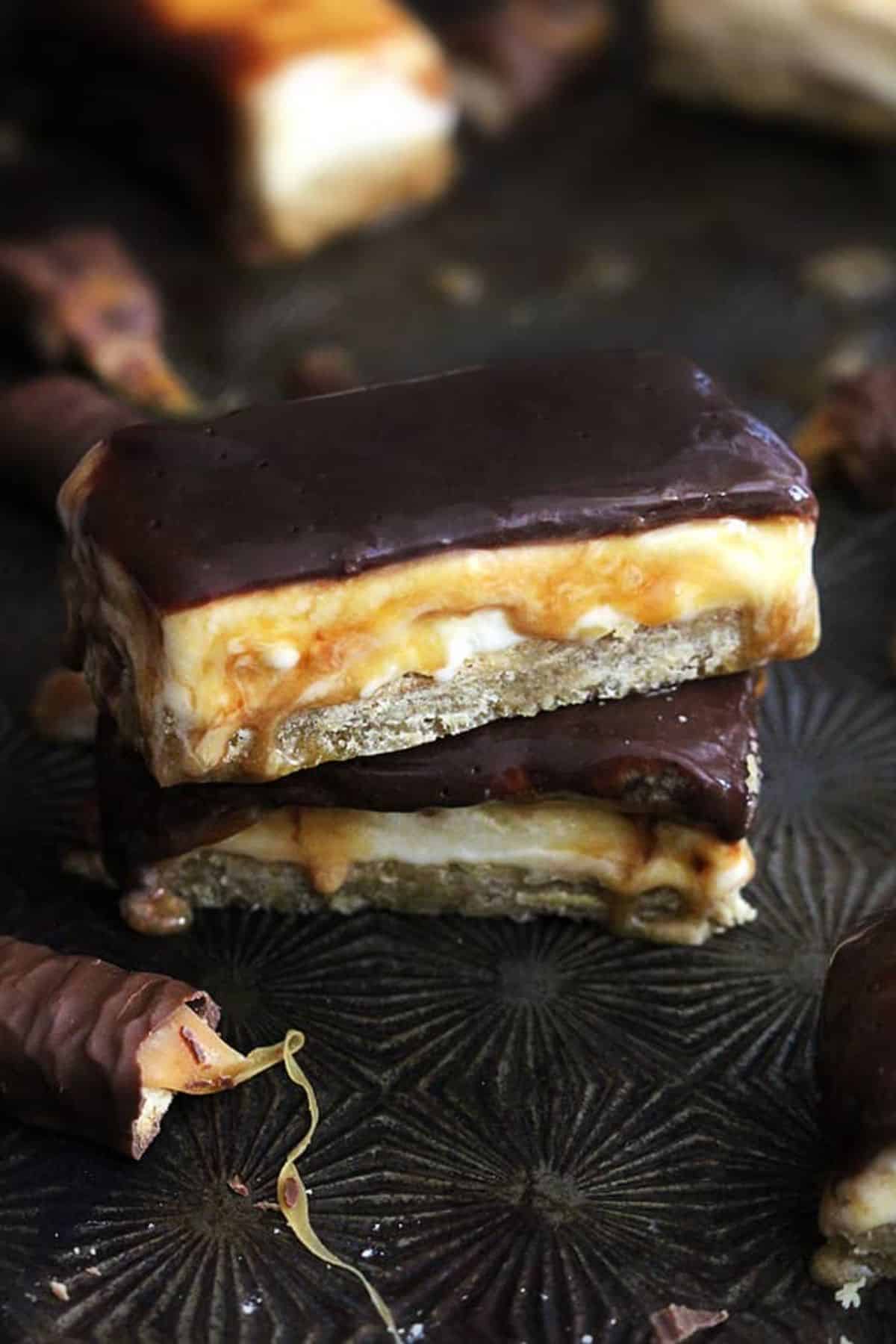 Twix makes ice cream bars, but you can also make homemade ones! These ice cream bars offer a lovely crunch on the top and bottom, with a buttery cookie base and a luscious chocolate coating. The middle delivers the warm flavors of caramel and vanilla in a cold package, so you can experience the full flavor of these ingredients. And you can keep them in the freezer for ages and have a sweet tooth remedy at your fingertips.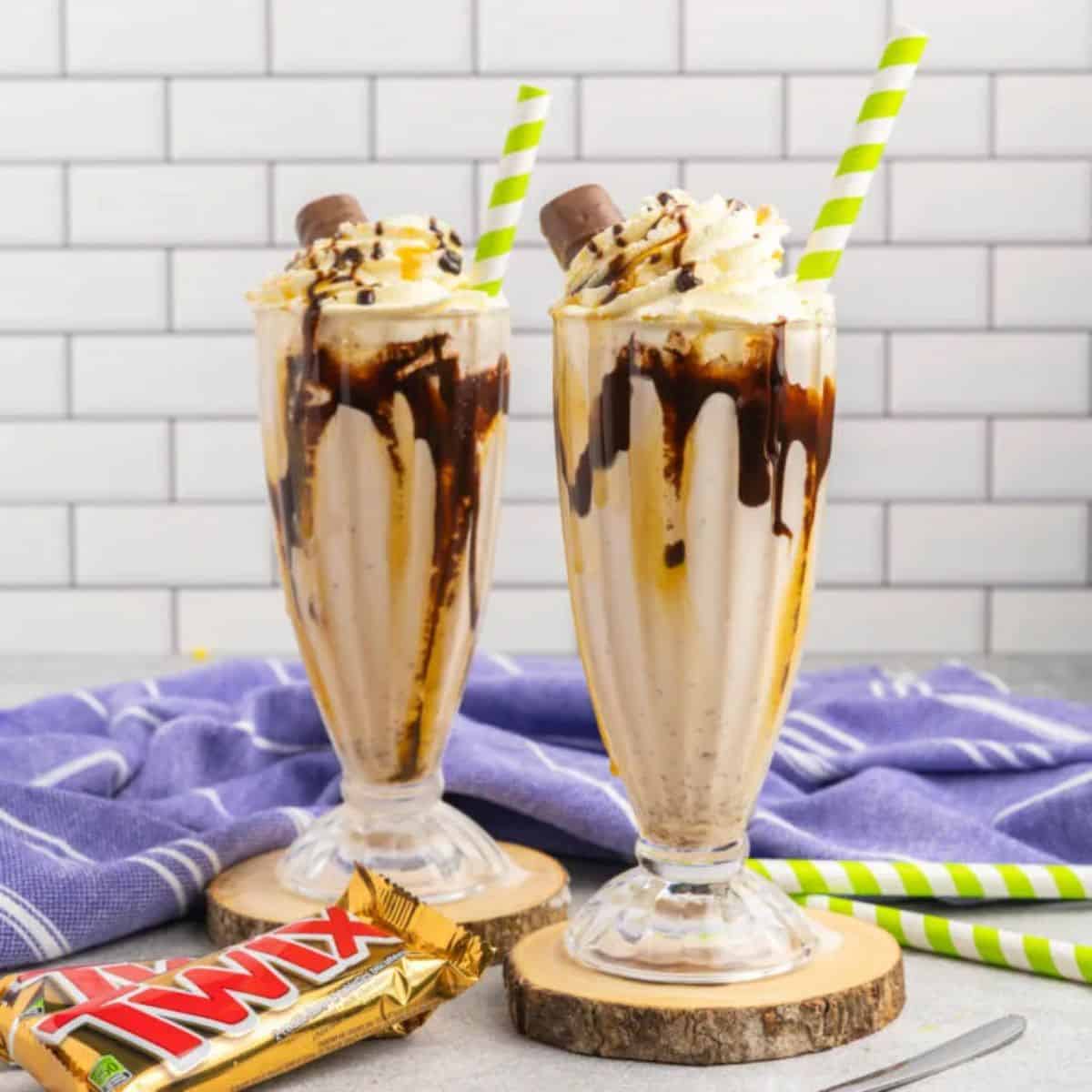 If you want something cool and creamy, look no further than this brilliant Twix milkshake recipe. This recipe is like magic because the result tastes like a Twix bar but in milkshake form! And you can step it up by using a fancy milkshake glass, drizzling an abundance of chocolate into the glass, and using whipped cream made with vanilla and real cream. This milkshake is an ideal treat for a movie night or sleepover.
Get Your Twix On!
With these recipes with Twix, you never have to crave that chewy and crunchy texture or rich flavors again. Whether you want a brownie, pie, cake, cookie, ice cream, or anything in between, one of these Twix recipes will excite your tastebuds.