Looking for a fun snack! Try my soft pretzel bites! They taste like the big pretzels you get at the mall! Plus they are fun for kids to make!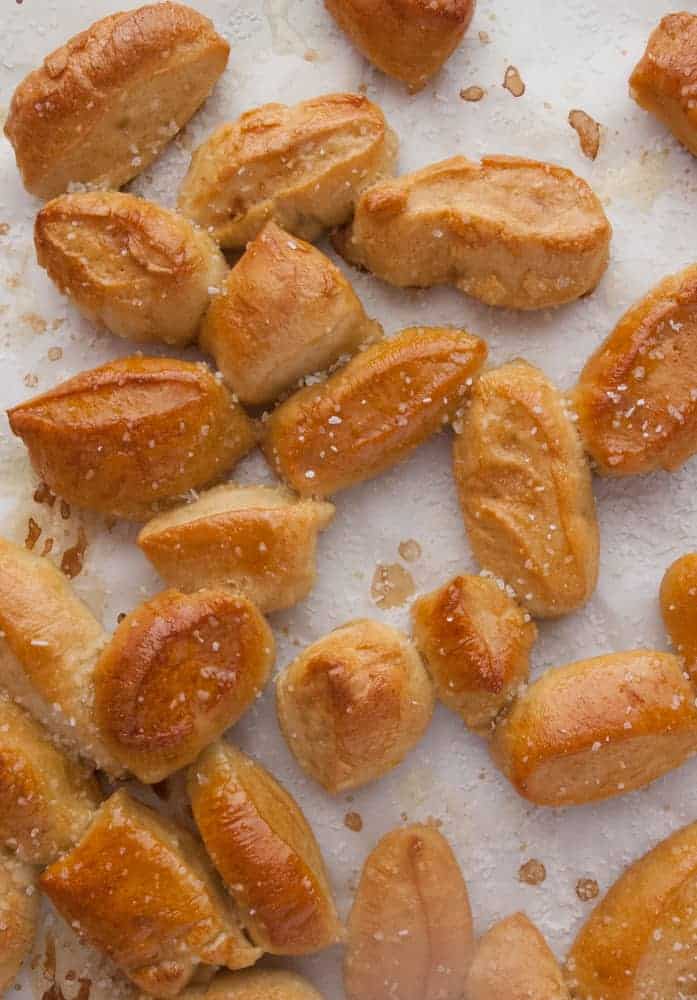 I was in the mood to bake today and wanted to do something a little different than I usually do.  I also have been thinking about those giant soft pretzels that you can buy at the mall.  So I thought homemade soft pretzels would be fun and what could make them better?  Bite sized pieces! Isn't everything more fun when it's bite sized? There are a couple simple tricks to making these at home.  Read on to learn more!
Do you love to bake?  Check out my Homemade French Bread or my 90 Minute Dinner Roll recipes!  Don't forget to follow me on Facebook, Pinterest and Instagram!
…