Hate waiting for cookie dough to chill? Don't want to roll the dough out or cut it out either? Try my soft drop sugar cookies! Mix, drop, roll and bake!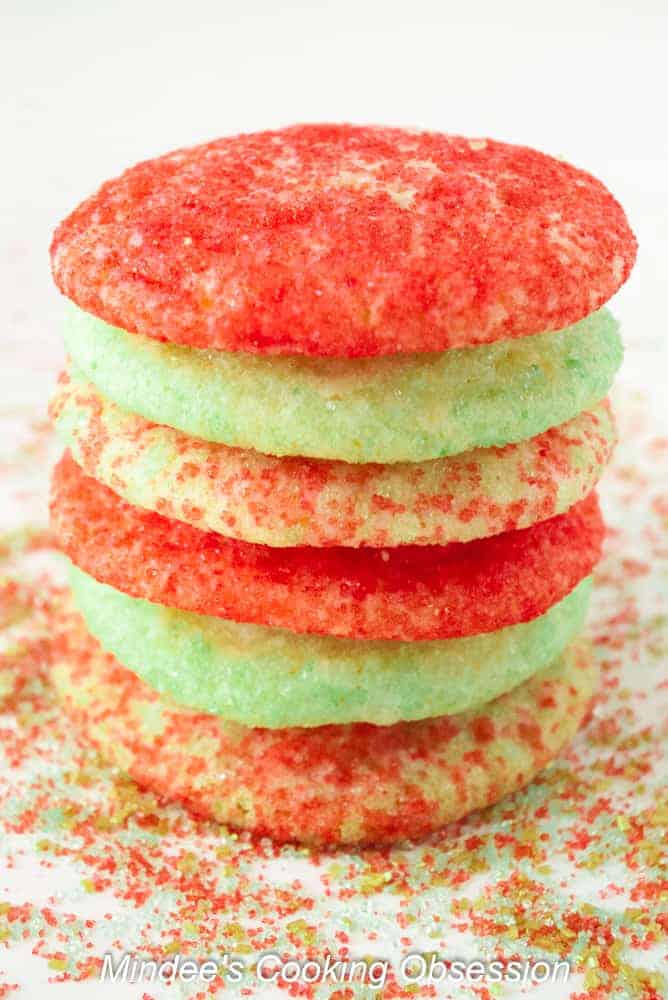 Sugar cookies at Christmastime are a must.  However, waiting for the dough to chill, then rolling it out, cutting it out, baking and finally frosting them can take soooo long!  You just want to eat sugar cookies now right?  These soft drop sugar cookies are fast and tasty.  I found this recipe nearly 20 years ago and it has remained a favorite!  The dough doesn't need to chill and you will be enjoying your sugar cookies within a very reasonable time frame.  Kids will also enjoy making these festive fun cookies!
If you are looking for the perfect roll out type of sugar cookie then try my Favorite Almond Sugar Cookies frosted with the Best Buttercream Frosting! Keep up with my recipes this holiday season by following me on Facebook, Pinterest or Instagram!
…