This post contains affiliate links.  You can read my disclosure policy here.
Got leftover turkey and stuffing from Thanksgiving dinner? No problem! Check out this easy leftover turkey soup & stuffing dumplings recipe!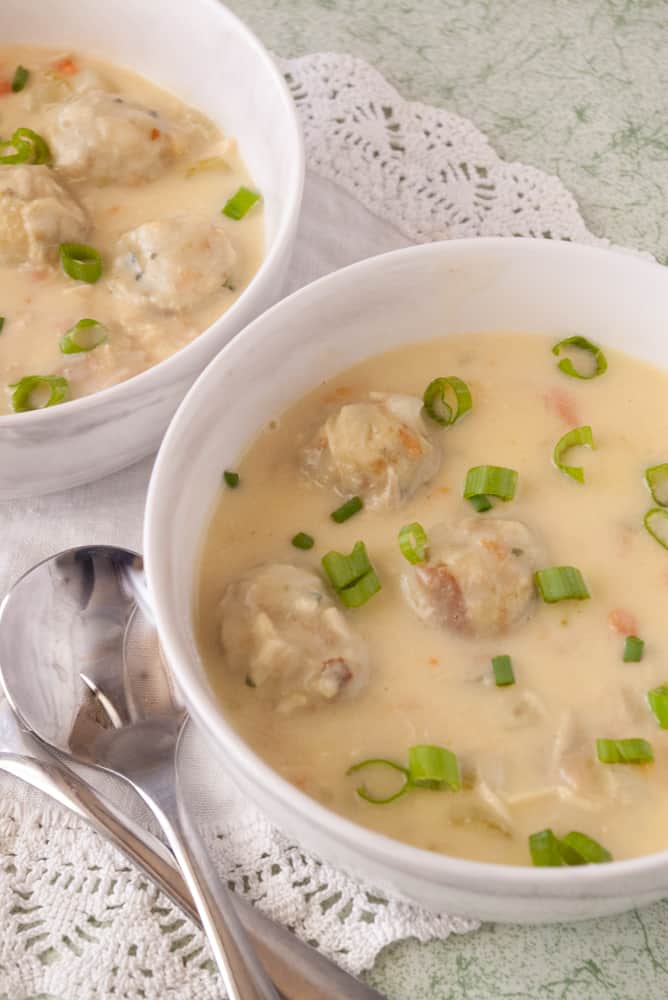 Another recipe for Thanksgiving leftovers!  This leftover turkey soup & stuffing dumplings was more delicious than anticipated.  This soup started out as an experiment with stuffing dumplings.  I am really pleased with the way the soup and stuffing compliment each other.  I also liked that if someone didn't want the stuffing dumplings (certain children who will not be named) then it's as easy as not scooping any dumplings into their soup.  That may not sound like a big deal, but to anyone who has had to go through a meal with a fine toothed comb to pick out the offending ingredient you know how monumental this is! And just in case you were wondering, this soup reheats really well, even the dumplings.
…